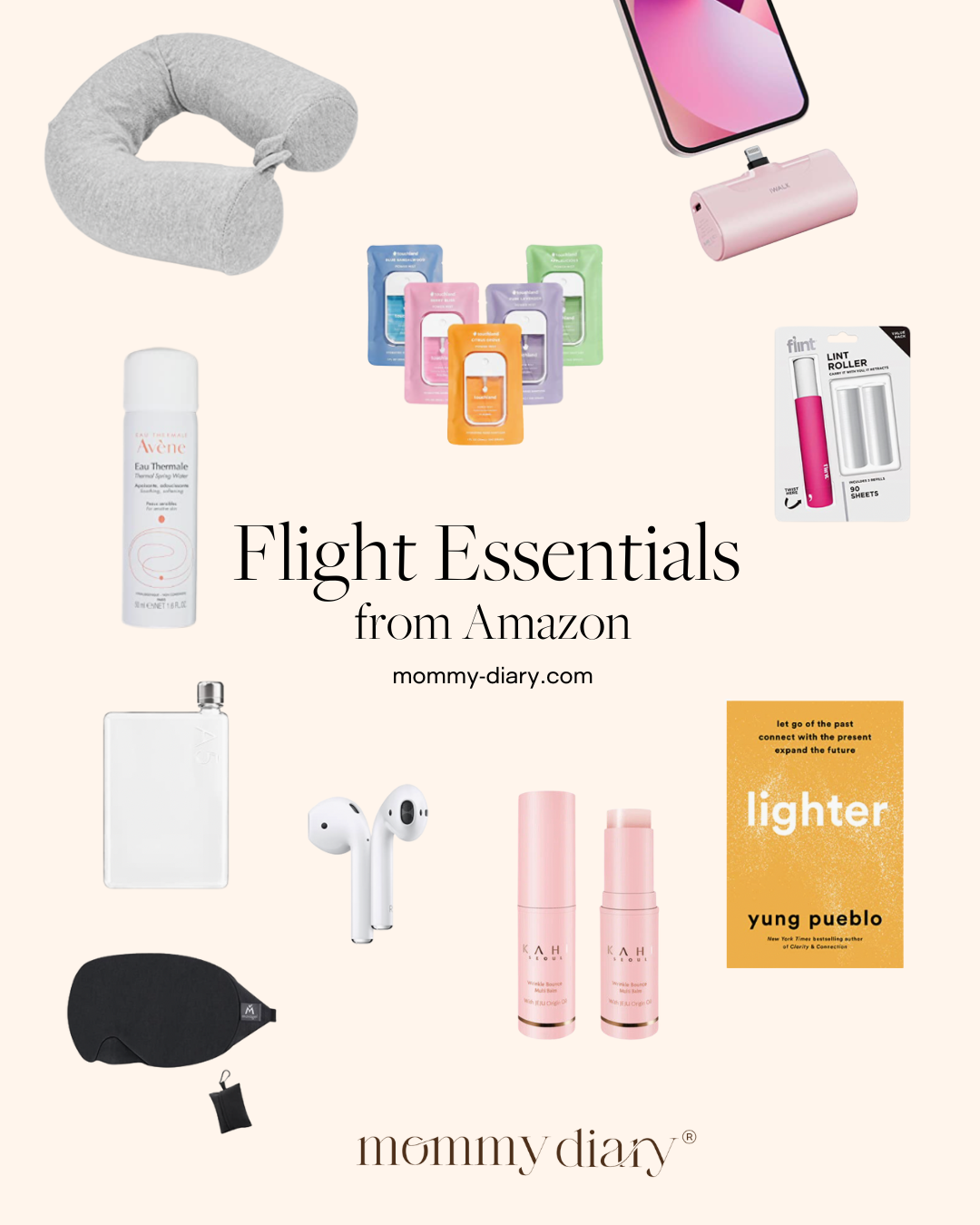 Preparing for the flight is just as important as preparing for your trip. Some flights can be really long and here are my top travel essentials to get you through a long flight.
1. Soothing calming facial mist to rehydrate
The air inside a plan is constantly being recycled and that can really dry out your skin. Having a refreshing facial spray is a quick fix to dry skin.
2. Kahi multi-balm stick for dry skin
This multi balm from Kahi is my holy grail for moisturizing any dry skin – your face, lips, hands, anywhere on your body. It's a stick I always carry in my bag.
3. Books
Sometimes I like to take a break from only streaming shows/movies on my phone or listening to music while flying. Here are two books I'm currently reading that will help make the time go faster.
Easy read, self-help book Lighter, Yung Pueblo
It Ends With Us, Colleen Hoover
4. Eye mask
Whether you're flying during the day or might run into unwanted overhead lights being on, don't forget to bring a light blocking eye mask for an undisturbed nap.
This slim reusable water bottle is not only cute but thin enough to slide into your personal bag or carry on.
Don't rely on outlets to keep your phone charged, this mini portable charger is powerful, lightweight and charges up to a full charge, no cord needed.
7. Sunscreen
Sunscreen should be reapplied every 2 hours when in direct sunlight, be prepared to reapply before hopping of the plane with my favorite sunscreen that is 30% rice extract and leaves no white cast.
8. Neck pillow
This versatile neck pillow can adjust into any form for maximum comfort, use it a neck or back pillow.
This 5 pack variety of hand sanitizers from Touchland comes in handy & the formula is moisturizing while also scented.
Blankets or cozy sweaters can leave behind lint on your clothes & I still like to feel and look presentable when hopping off the plane, this travel size lint roller is perfect to keep your clothes looking neat.