Korean short ribs, also known as Galbi Jjim is my family's favorite dish. Galbi jjim is braised or slow-cooked in a soy-sauce based sweet sauce with vegetables like onion, potato and carrots. When cooked correctly, it's sweet, juicy and the meat falls right off the bone and you can eat it alone or over rice. It's the perfect dish for colder seasons and I'm happy to finally share with you my secret recipe with a simple hack that'll make your dish fool-proof.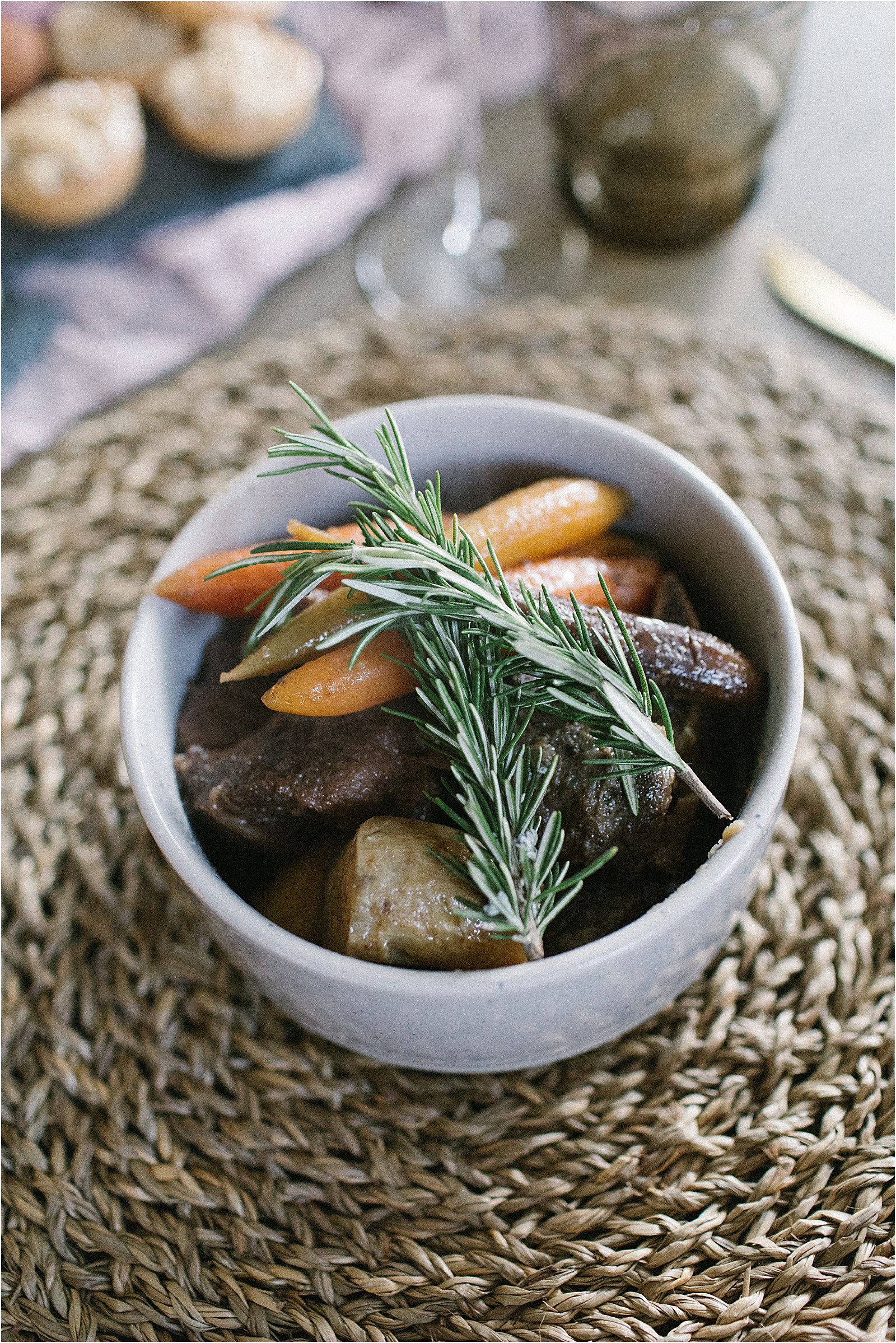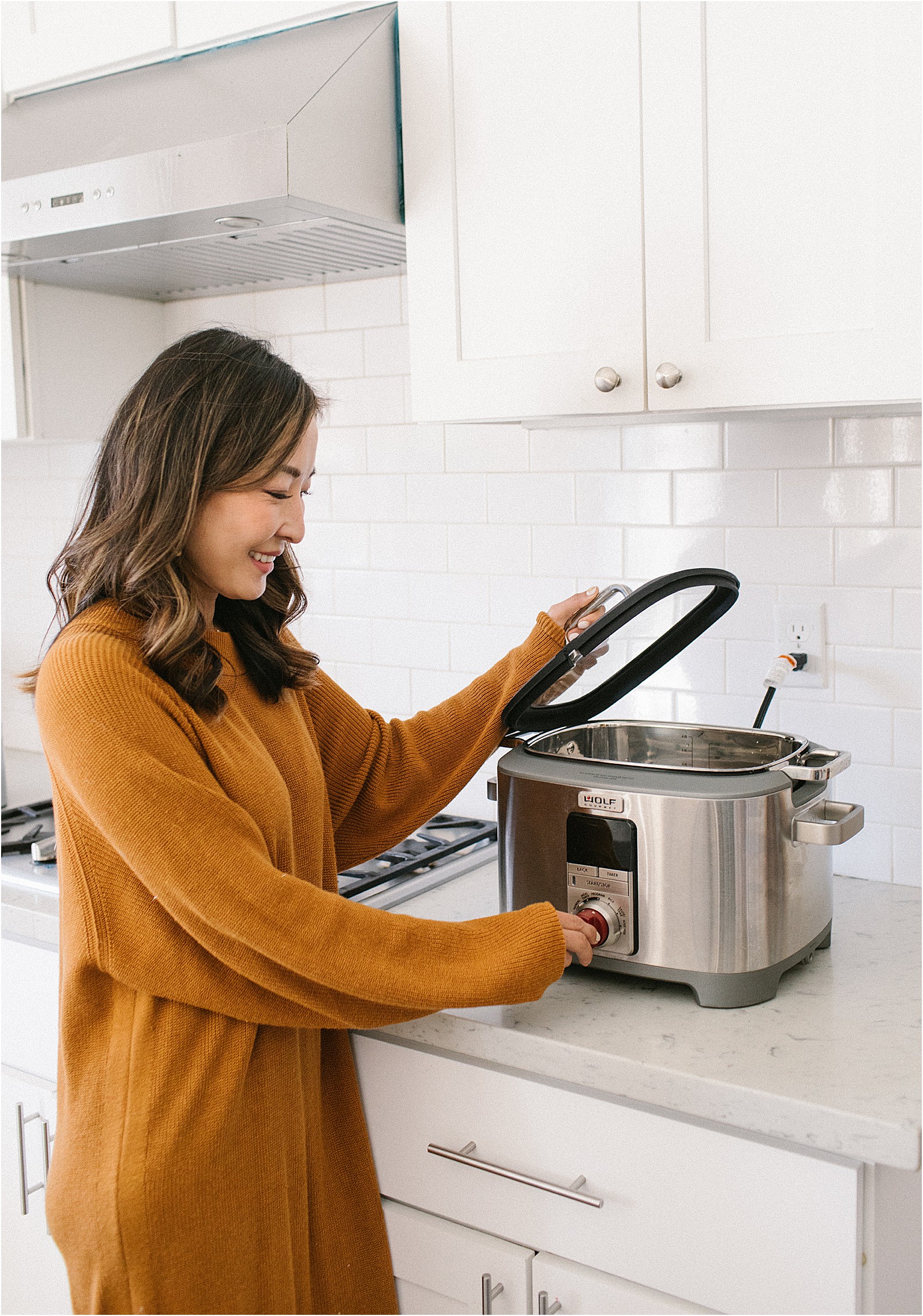 Today I'm using Wolf Gourmet Multifunction Cooker to make this dish but you can make it in any slow cooker or dutch oven.
Korean Galbi Jjim Recipe
Ingredients for Galbi jjim- Korean short ribs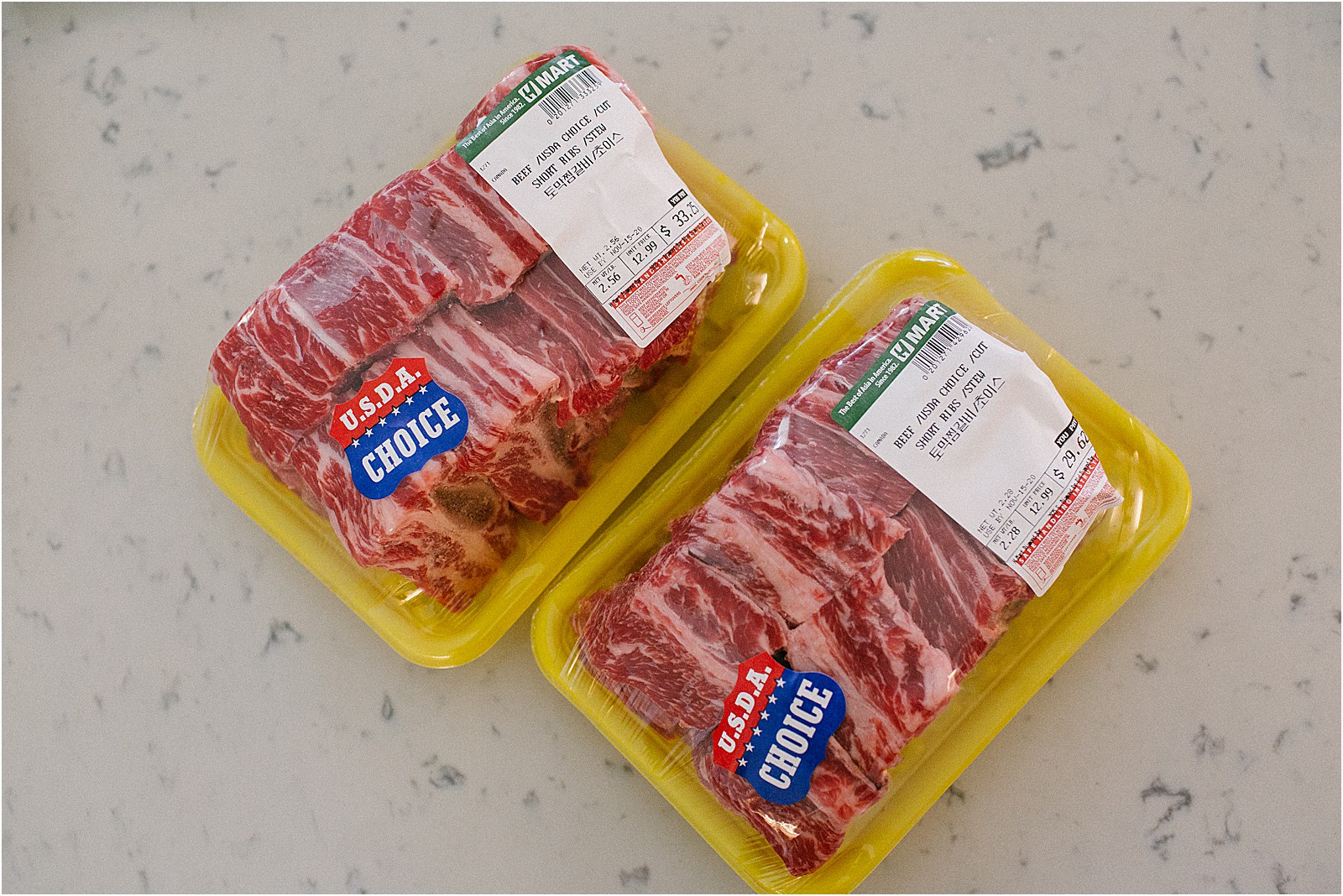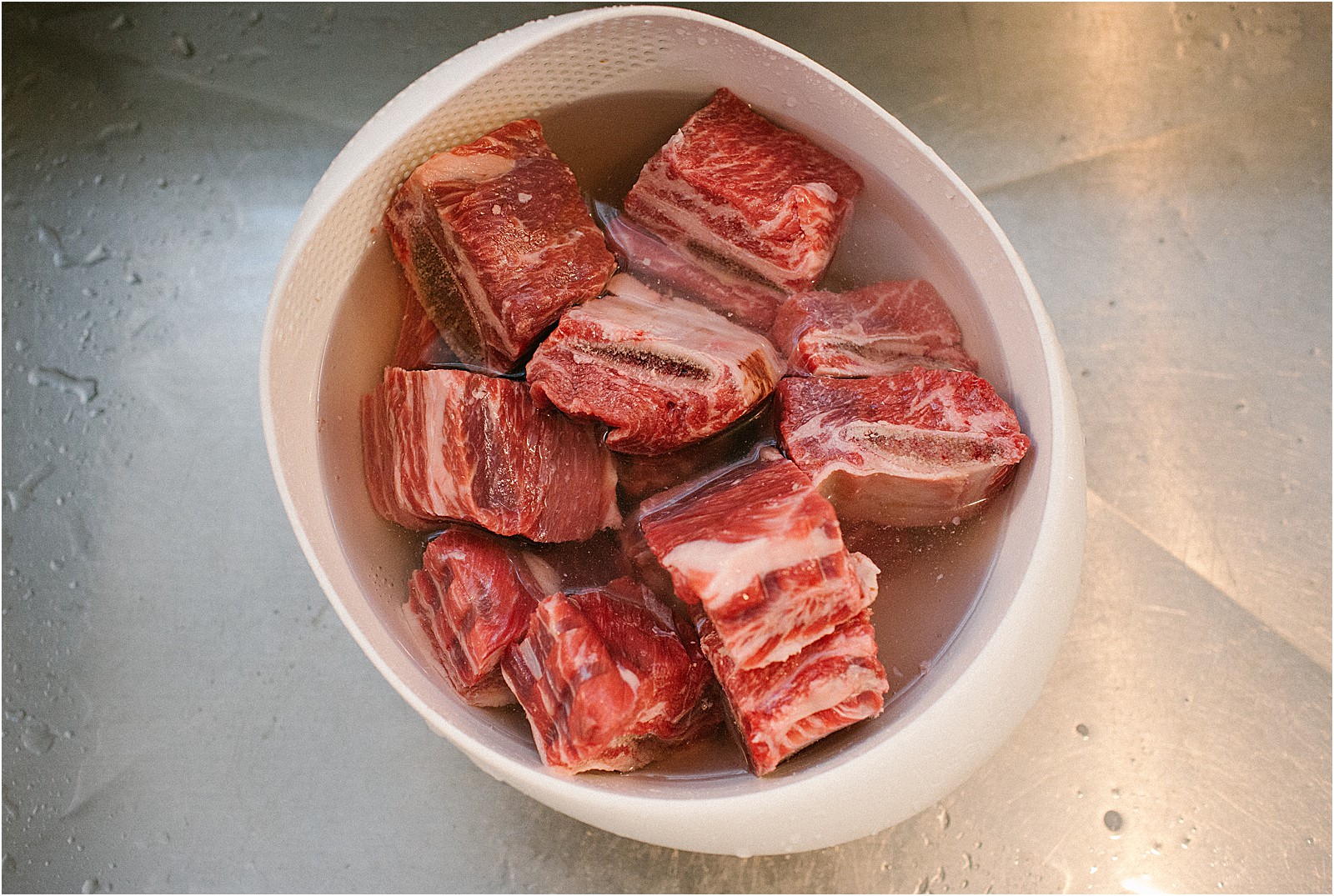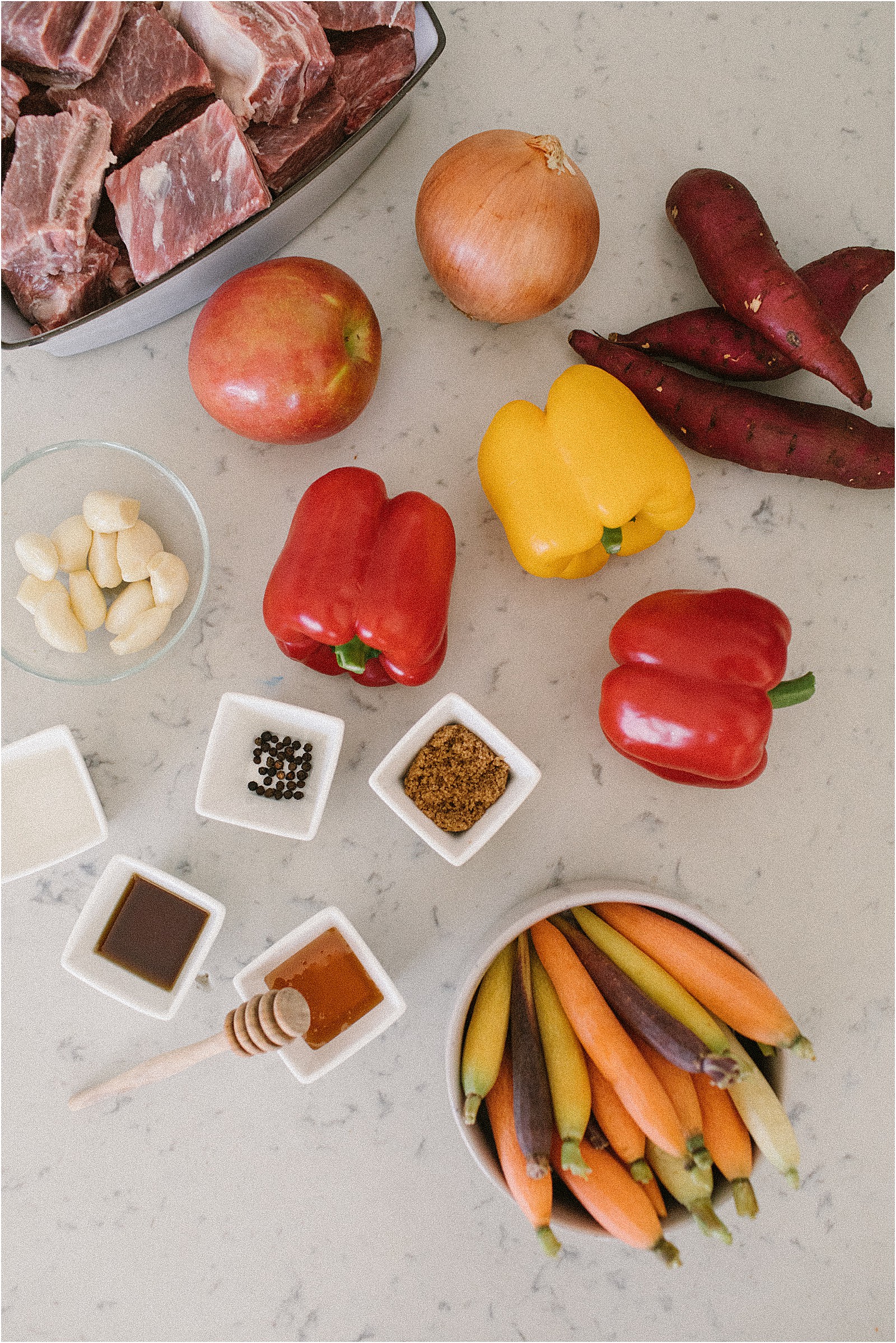 MAIN
:
About 5 pounds of beef short ribs 

½ onion (quartered)

2-3 medium sized regular potatoes or Korean sweet potatoes (peeled and quartered) 

1 red bell peppers (quartered) *optional

1 yellow bell pepper (quartered) *optional

1 pound of small multicolored carrots 

2-3 potatoes or sweet potatoes

Ginger (optional)
SAUCE
: 
Red apple (peeled, cored, and roughly quartered)

½ onion (quartered)

5 tbsp regular soy sauce

10-11 cloves of garlic 

1 tsp sesame oil

5-8 whole black peppers 

1 cup of water 

½  cup of Trader Joe's Soyaki sauce (optional but this makes is much easier!)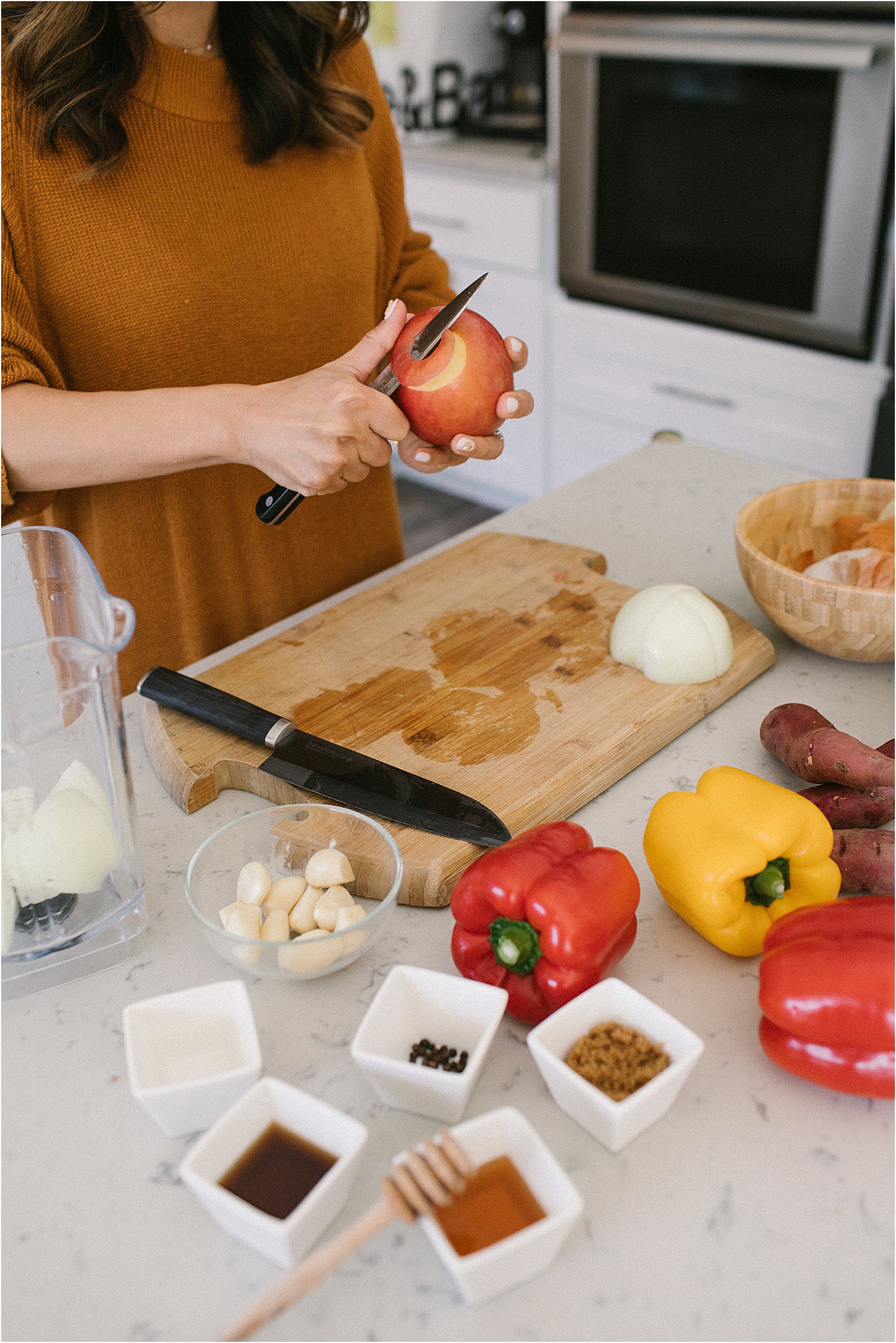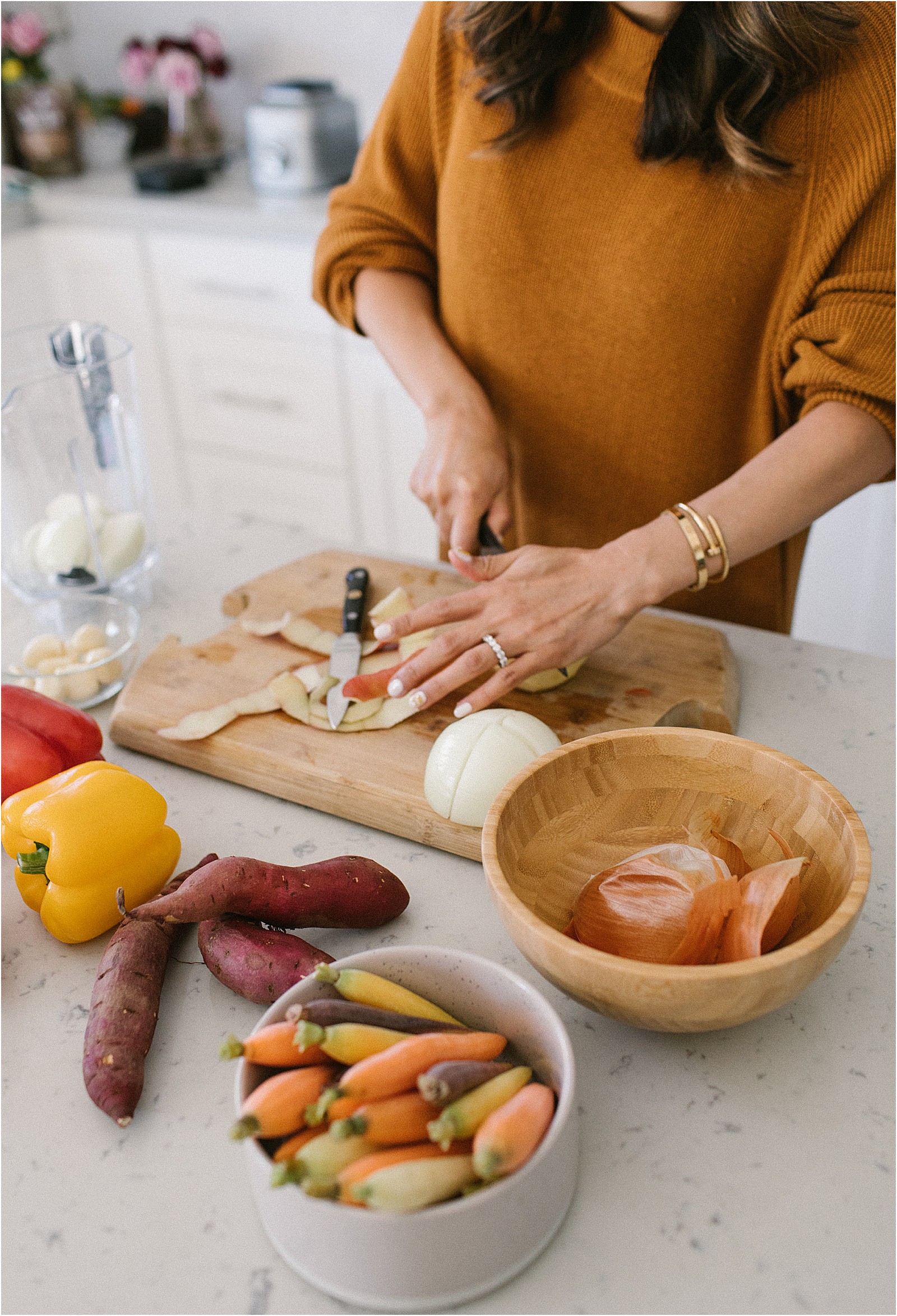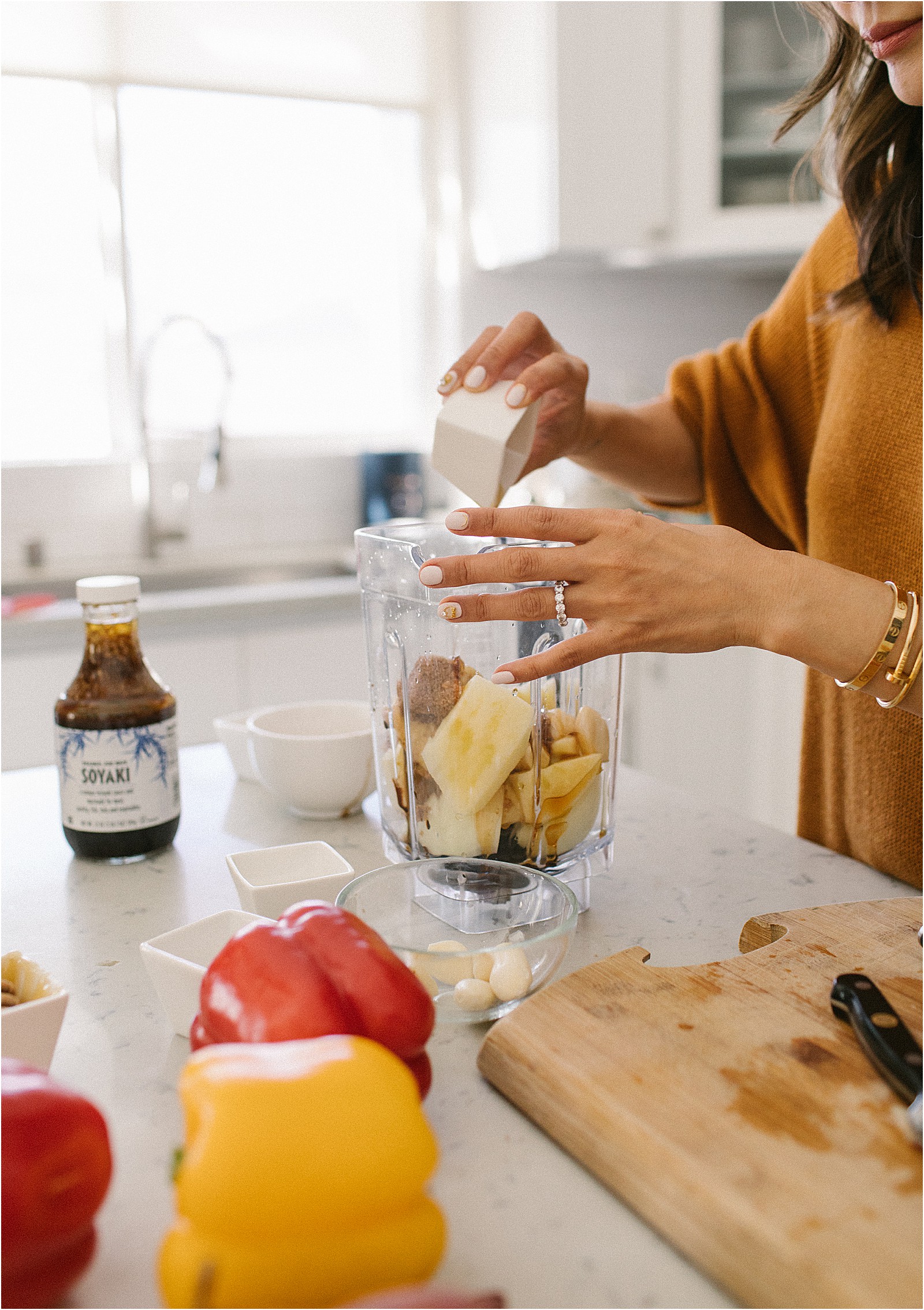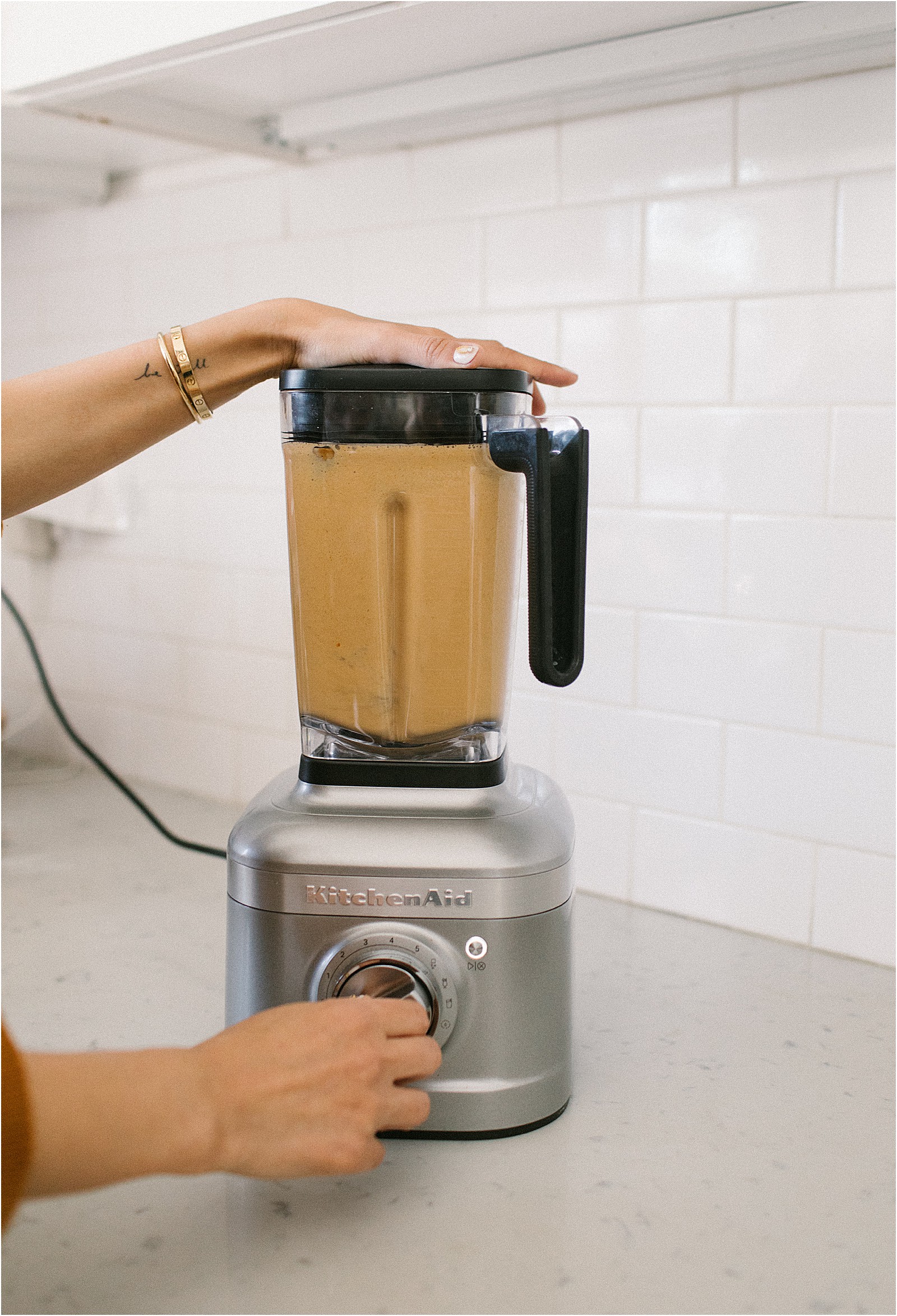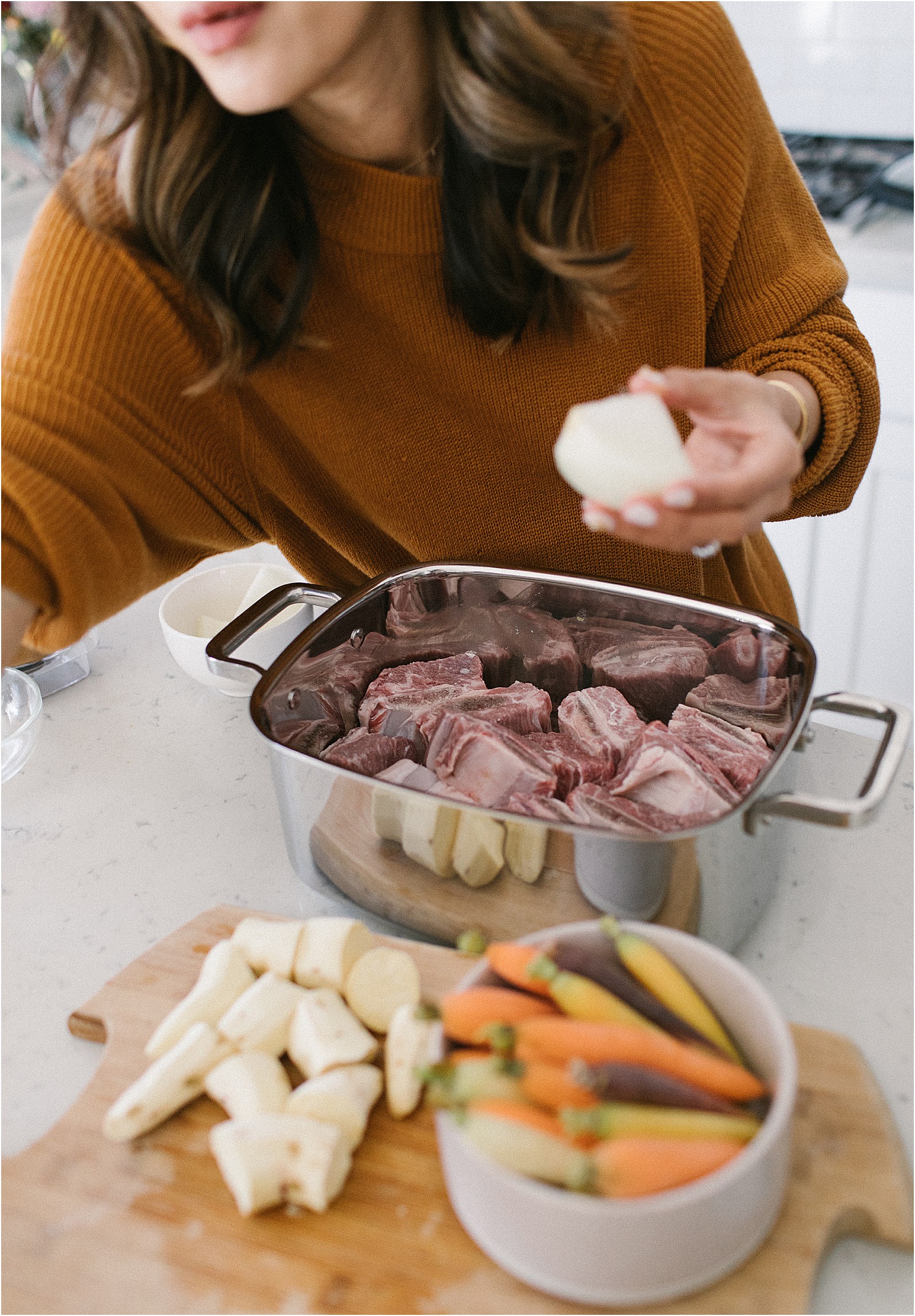 HOW TO MAKE GALBI JJIM- KOREAN SHORT RIBS
INSTRUCTIONS (SAUCE): 
Combine all sauce ingredients into a blender and then blend on high until smooth 
INSTRUCTIONS (MAIN):
Soak beef in cold water for 30 minutes to an hour to get blood out of the beef 

Take beef out of the water and pat dry

Place beef, onion, potato into Wolf Gourmet Multi-Function Cooker (any slow cooker or dutch oven will work)

Pour sauce over all ingredients 

Turn on Cooker to "Manual" and "High" 

Set timer for 3 hours

Continue to monitor for 3-5 hours

Once beef starts to cook more thoroughly, scoop out beef fat

Once the beef is starting to feel tender, add in the carrots and bell peppers to cook for another hour 

Once your carrots and bell peppers are cooked to the texture you like, feel free to serve

So the longer you cook the dish, the more tender the beef will get. The best part is when the beef starts to fall off the bone!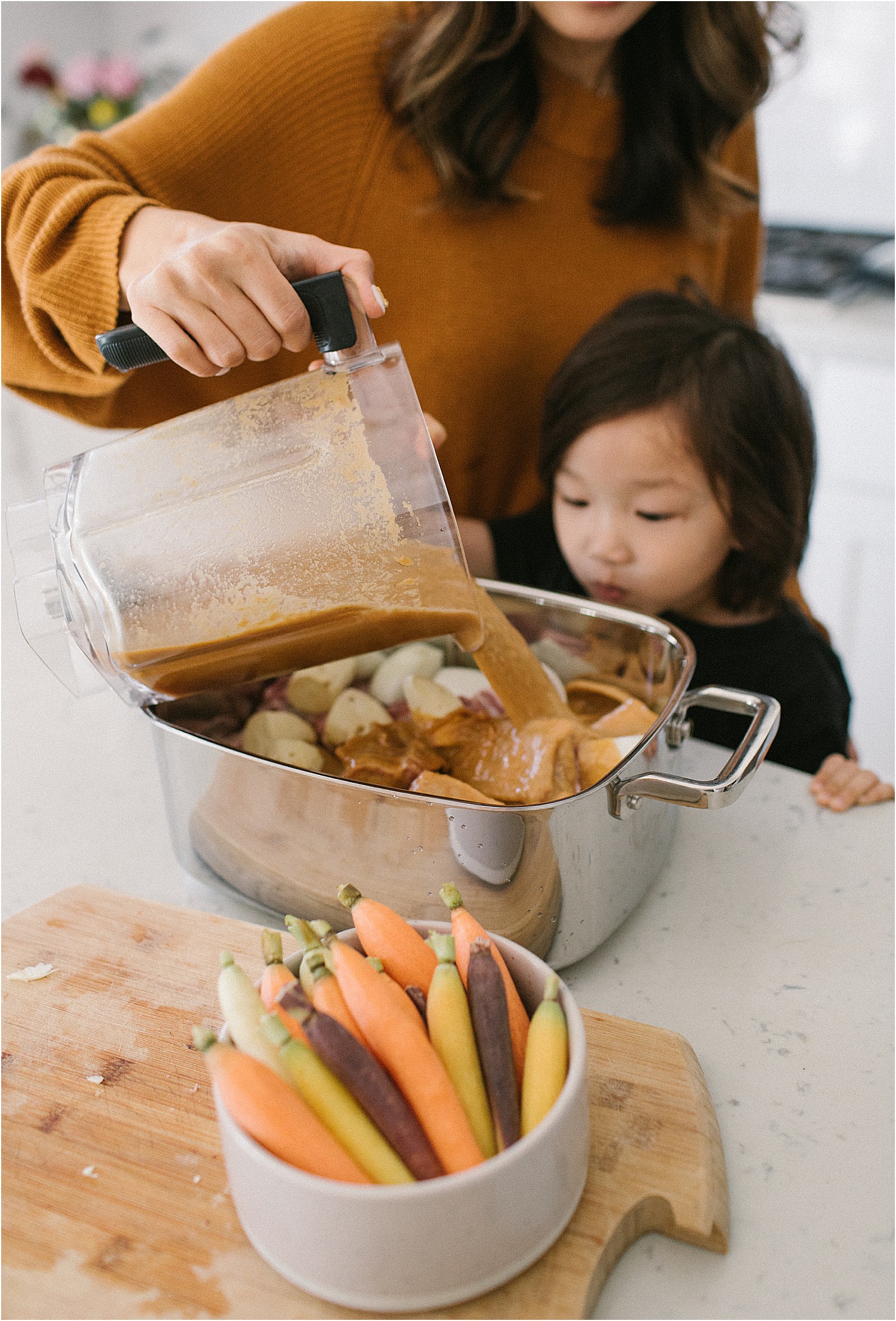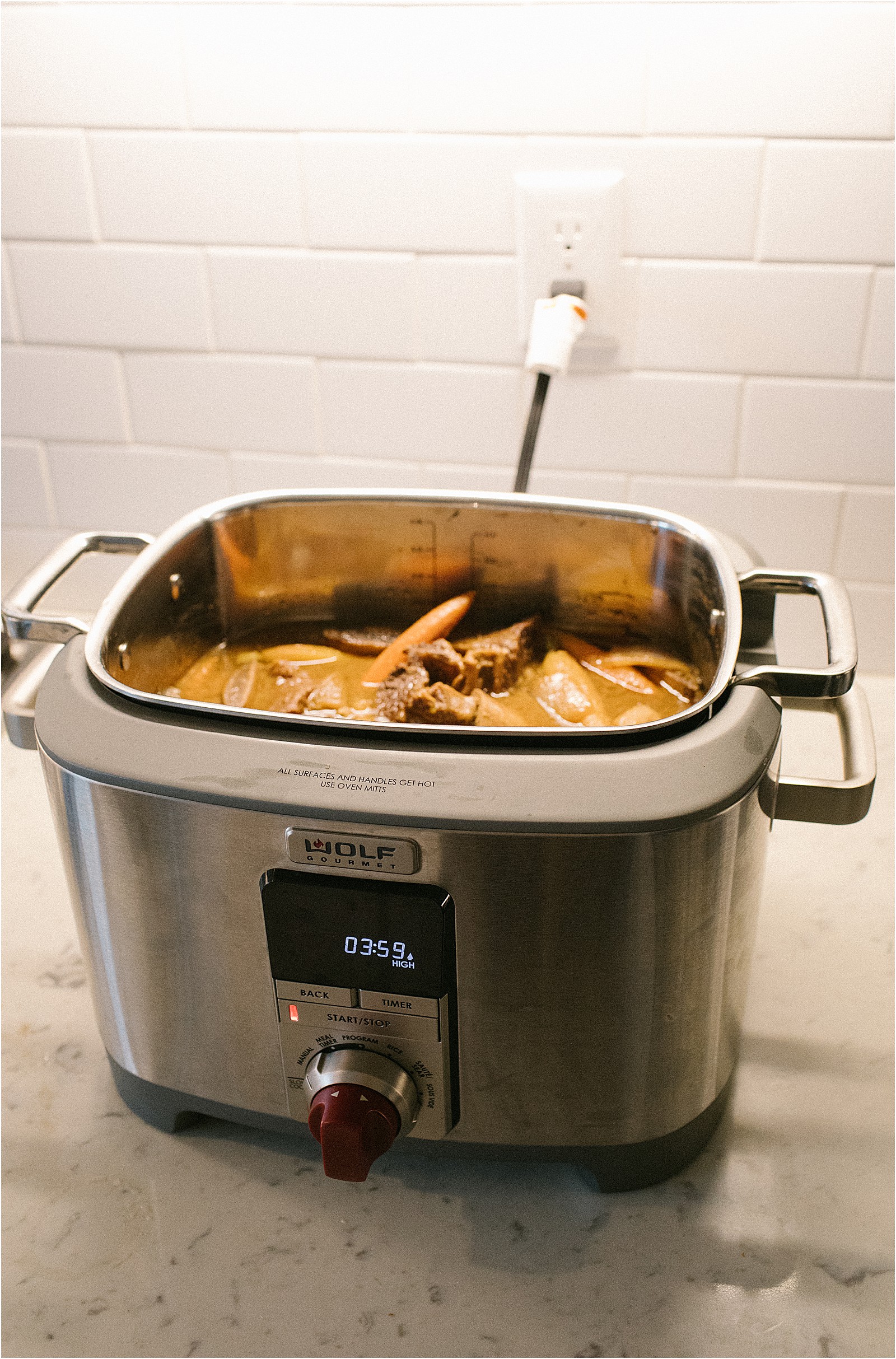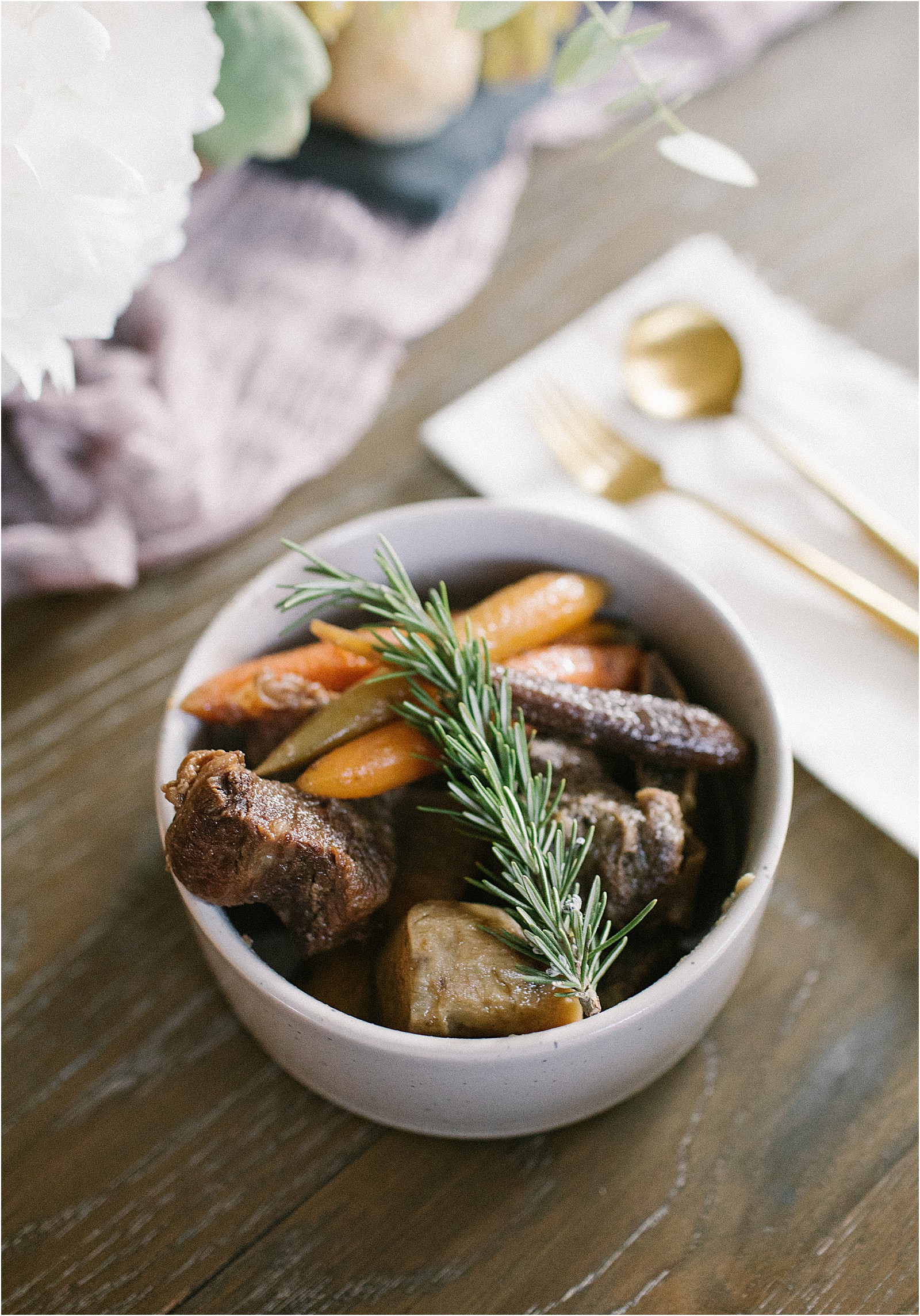 And that's it! The perfect fall-off-the-bone tender short ribs also with vegetables of your choice. I used sweet potatoes for this dish but you can substitute with regular potatoes. Also feel free to add other vegetables of your choice. I hope you enjoy the recipe!