I love to travel but dislike being on a plane, especially when traveling to faraway countries like South Korea from Los Angeles for 12+ hours. We traveled to South Korea via Korean Air Business Class last year which we loved, but it can get expensive for families.
While researching alternative options to standard economy seats, I came across Air Premia Premium Economy seats which is a good in-between option for those looking for extra space than standard economy without the high cost. Air Premia is a relatively new but reliable player in the airline industry.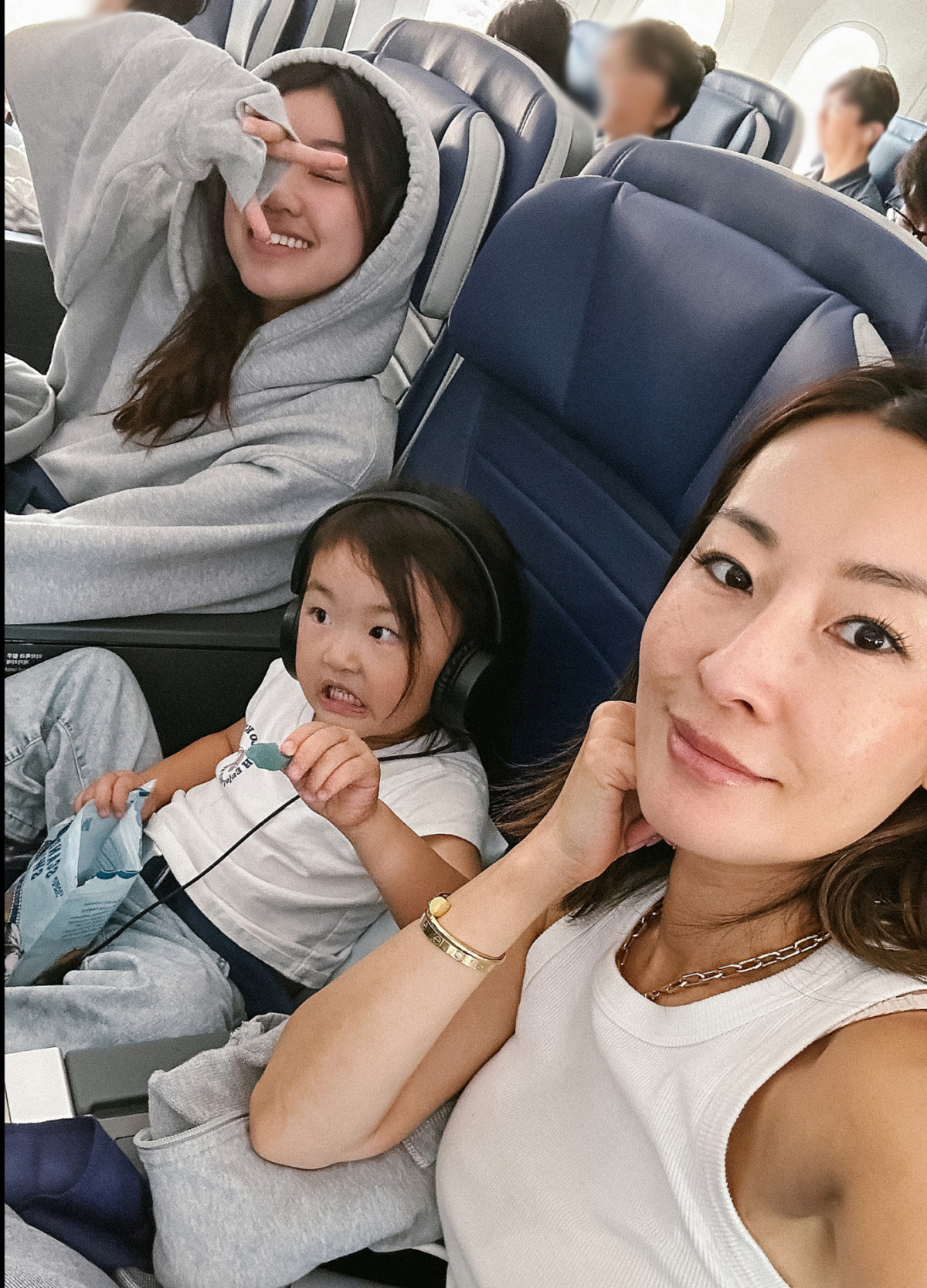 As someone who travels frequently with kids, I've had the pleasure of flying with Air Premia on my way to and from South Korea and today, I'm excited to share my comprehensive review of this airline.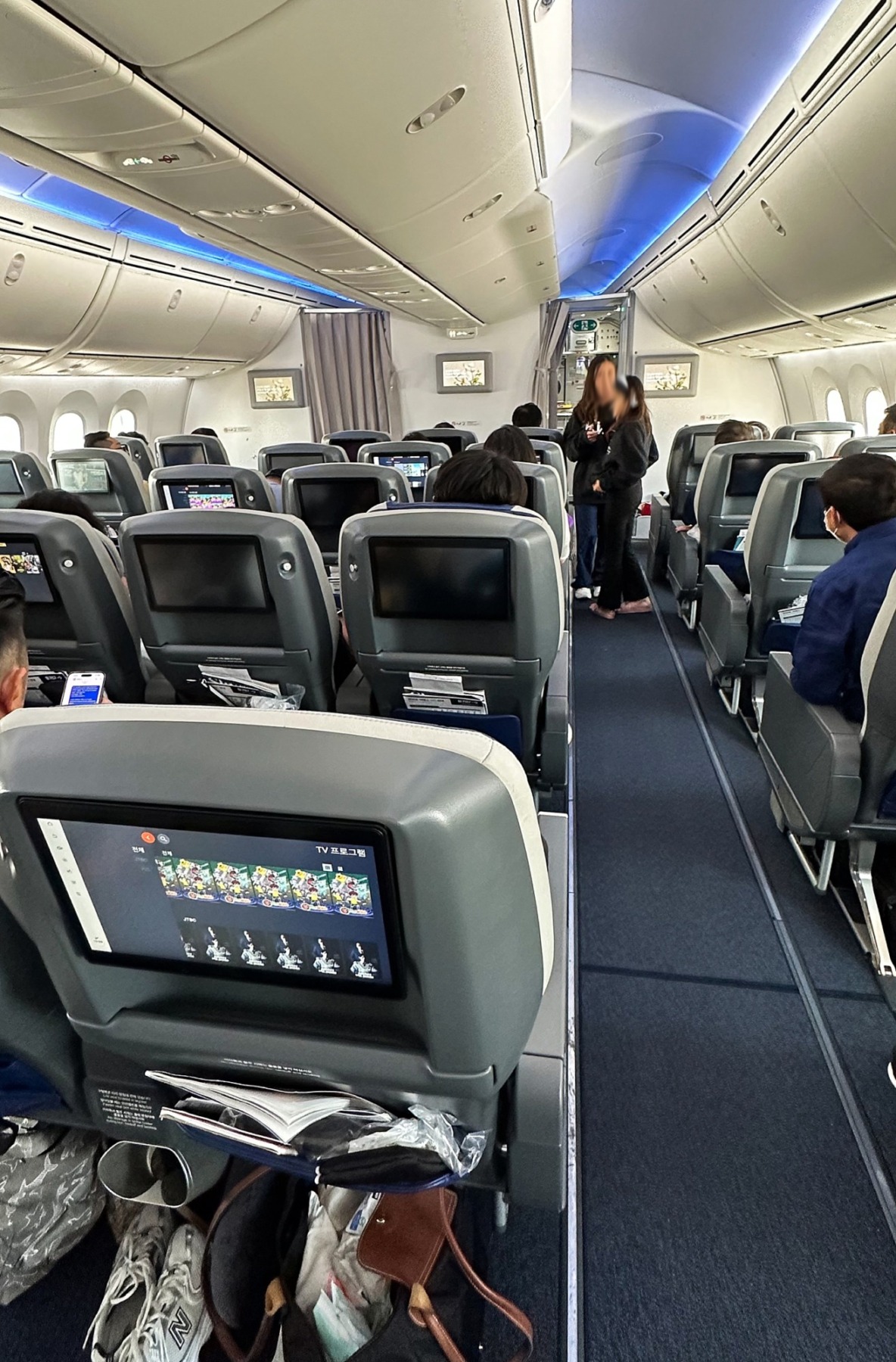 Air Premia Review
Air Premia Booking:
Booking a flight with Air Premia has been a smooth and user-friendly experience. Their website is intuitive, making it easy to navigate through different flight options, select seats, and manage preferences.
Air Premia Customer Service:
One of the standout features of Air Premia is their exceptional customer service. Their representatives are courteous, knowledgeable, and quick to respond to inquiries. But I did call the Korean number and not sure how their English speaking representatives are.
Whether it's over the phone or through online channels, I felt well-assisted and valued as a passenger.
Air Premia Baggage Allowance:
Air Premia's baggage allowance aligns with industry standards, offering passengers the convenience of carrying their essentials without incurring extra fees. Whether traveling economy or premium economy, the baggage allowance has been sufficient for my needs.
Air Premia Cabin Crew:
The cabin crew on Air Premia flights has consistently demonstrated professionalism, warmth, and attentiveness. I find that flight attendants on Korean Airlines are friendlier and more accommodating than many US airlines.
Air Premia Flight Review
Having experienced Air Premia firsthand, I can confidently say that it offers a refreshing departure from the norm. The airline operates on a hybrid model, combining elements of traditional full-service airlines with the cost-efficiency of low-cost carriers. This results in a well-rounded travel experience that caters to both economy and premium economy passengers.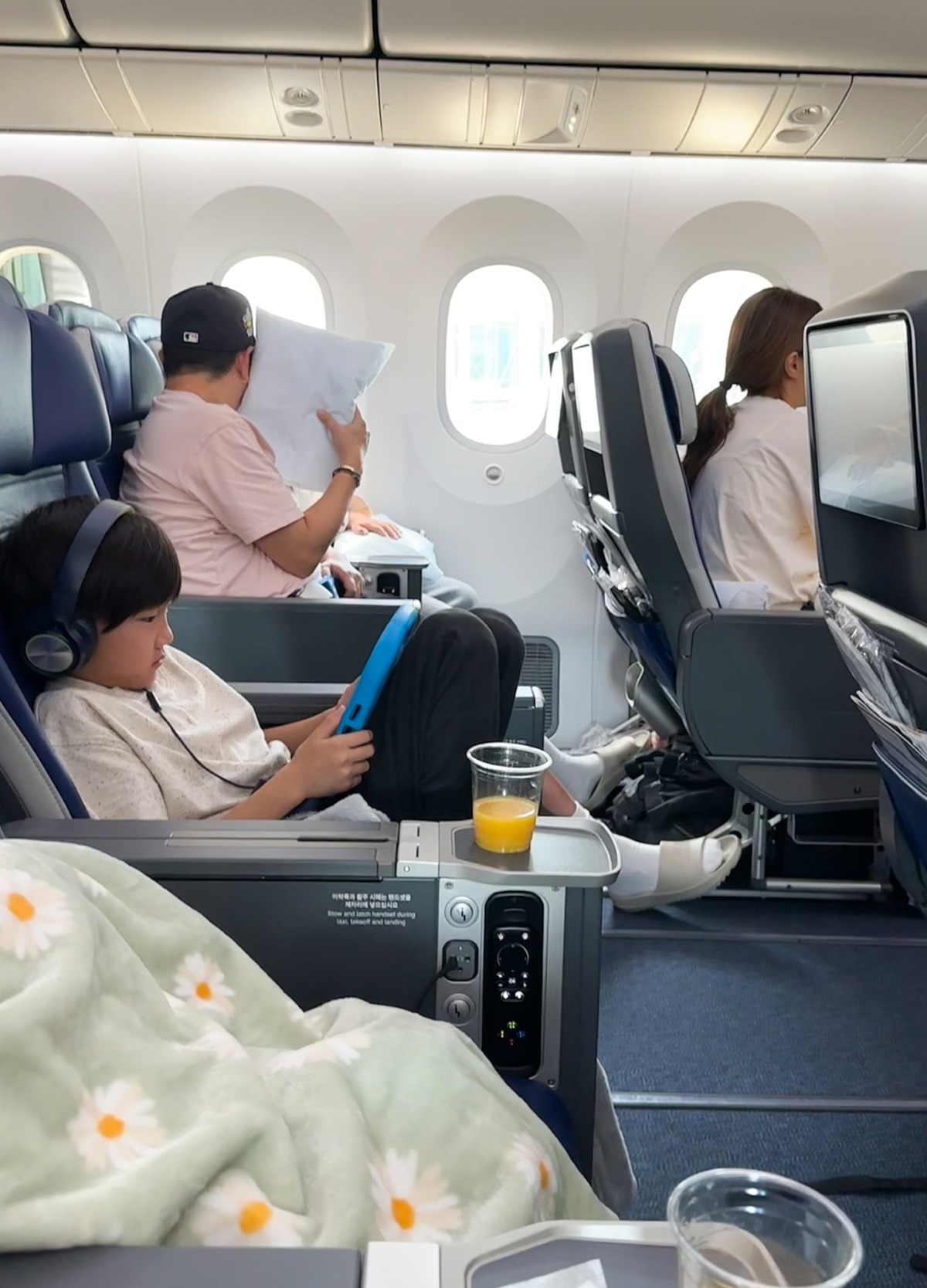 Air Premia Premium Economy and Standard Economy seats
One of the standout features of Air Premia is its commitment to passenger comfort. The economy seats, with a pitch of 35 inches, provide more legroom compared to some other airlines. This is a small but significant detail that can greatly enhance the overall journey, especially on longer flights to destinations like South Korea.
The Premium Economy seats provide ample legroom to keep your little ones comfortable throughout the journey. The ergonomic design ensures that you can relax and enjoy your flight, with adjustable headrests and recline options.
Plus, Air Premia provides premium entertainment with large screens and a vast selection of in-flight movies and shows, keeping your family entertained during those long-haul flights.
The in-flight entertainment system is limited, so be sure to download your own shows and movies to your devices before the flight.
As a relatively new airline, Air Premia leverages modern aircraft with updated features. This includes windows that operate with touch screens rather than traditional window covers.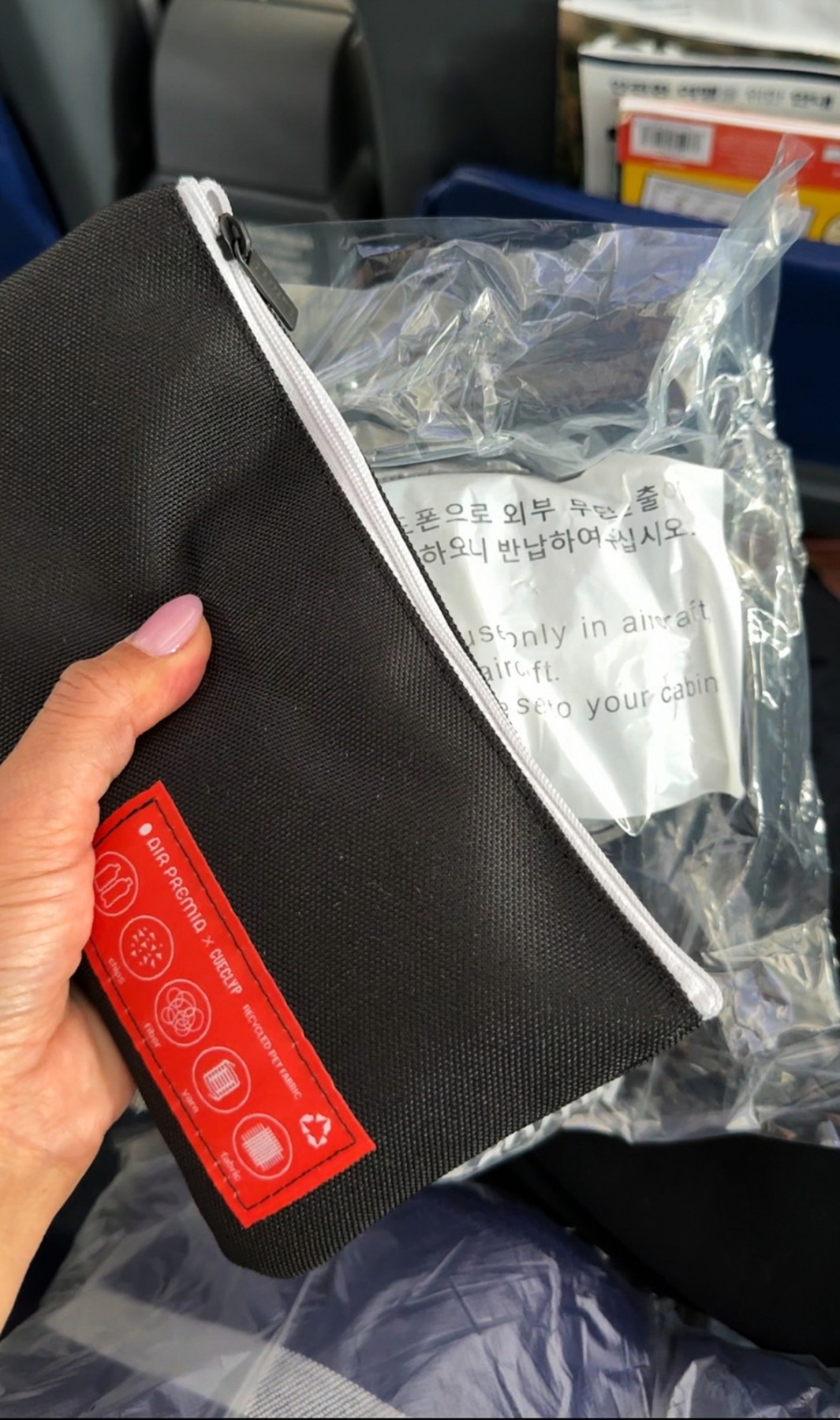 Air Premia provides better amenities for premium economy passengers like a personal amenities bag with slippers, hand cream, face mask, lip balm and a small toothbrush and toothpaste.
Air Premia Food and Snacks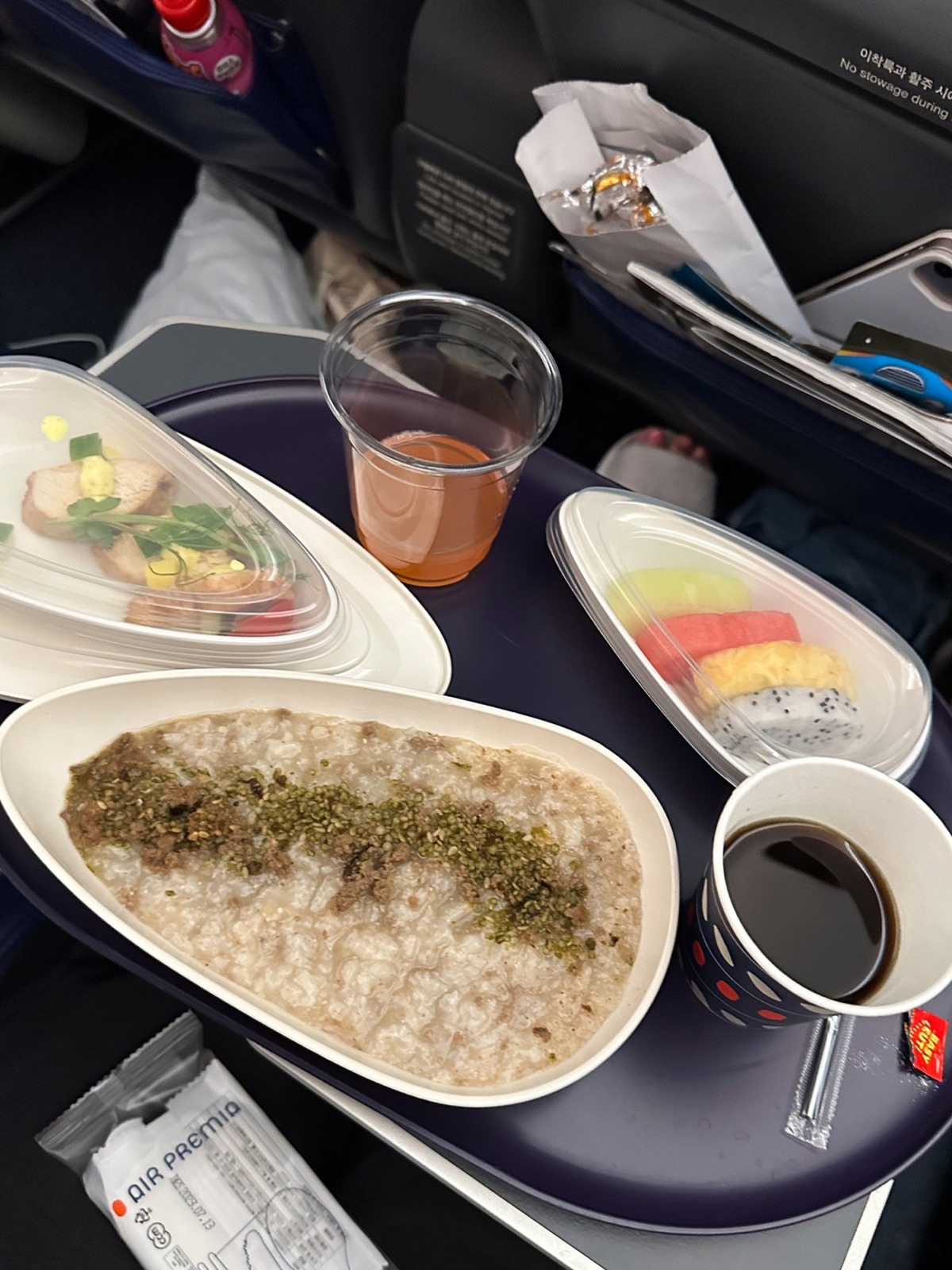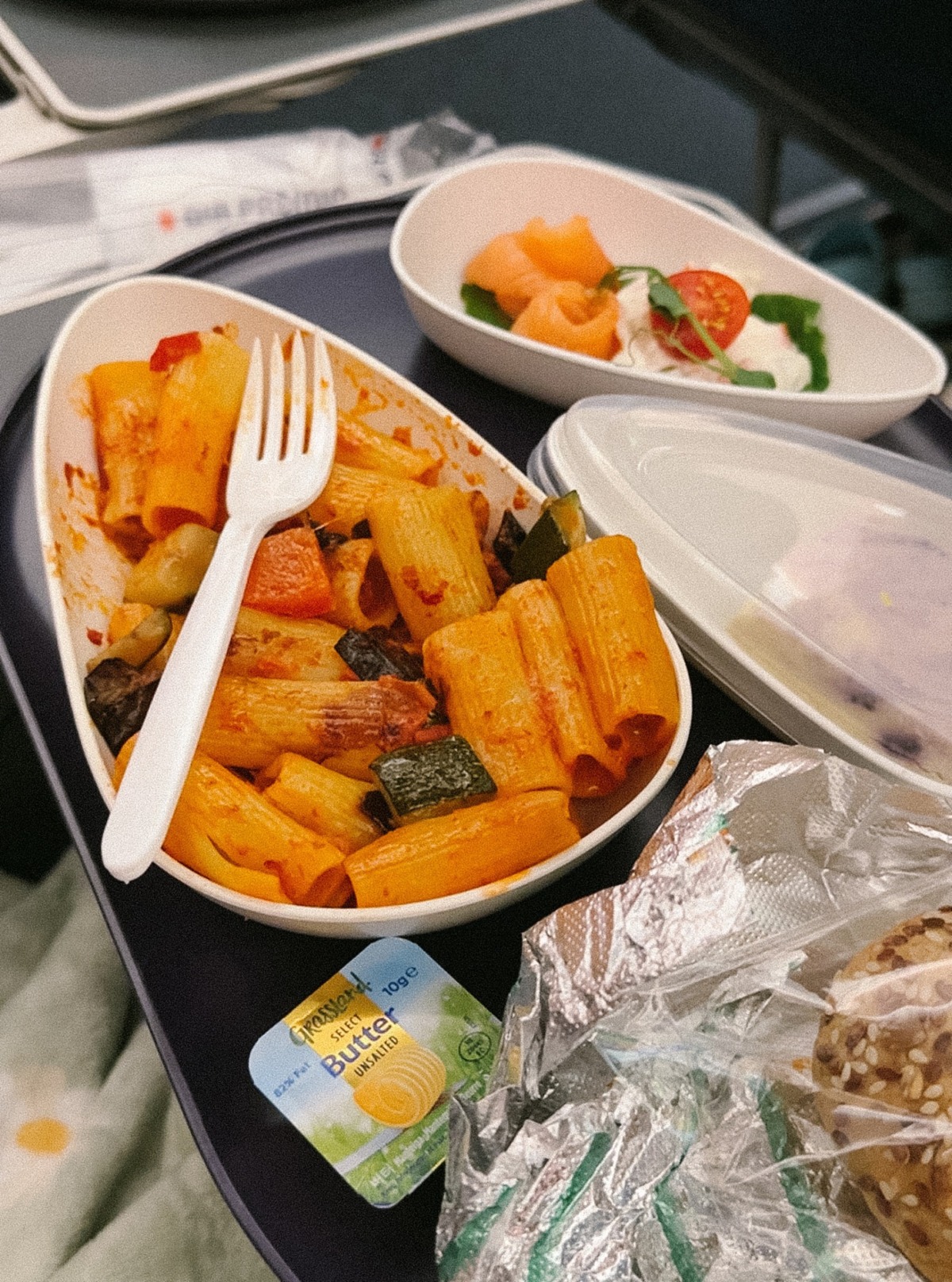 Food in Premium Economy was good. You can choose between two options. We had beef porridge, Korean spicy chicken dish and pasta. The menu changes so be sure to check with the airline.
You can also purchase snacks and cup ramen in flight for about 3-5 US dollars. This was a nice option for my hungry kids and myself.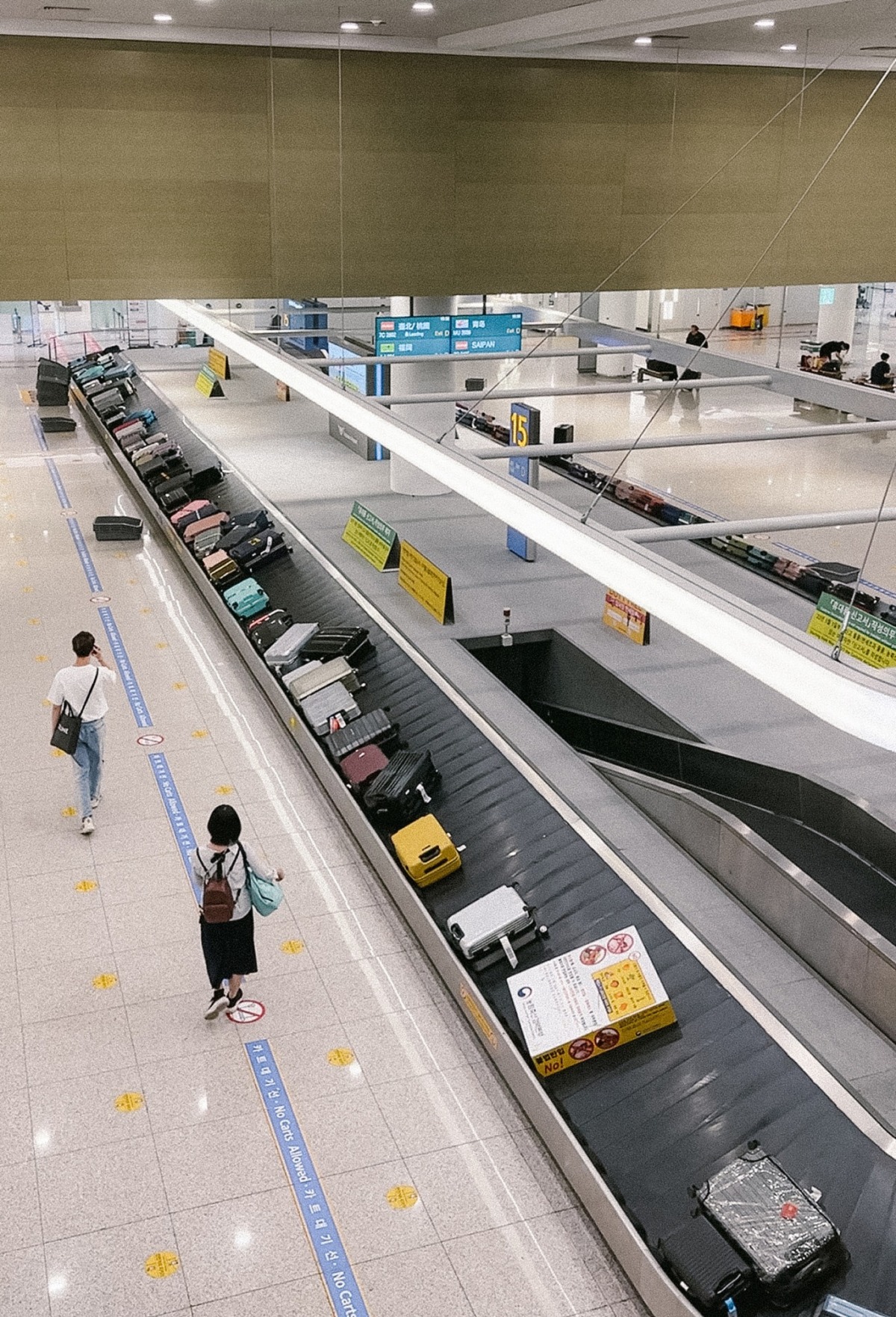 Would I recommend Air Premia to my readers? Absolutely. The airline's commitment to customer satisfaction, along with its competitive pricing, makes it a solid choice for both frequent flyers and occasional travelers. I also like the aircrafts are new and clean.
The blend of convenience, comfort, and service excellence positions Air Premia as a noteworthy player in the aviation industry. It's a great option for anyone looking for an alternative flight option to Korea, looking for more value, service and space.
As you plan your next journey, remember to check out their offerings and also refer to our guide on flight essentials for tips on making your travel experience smooth and enjoyable. And if you're curious about another exceptional flying experience, read about my flight with Korean Air's business class here.