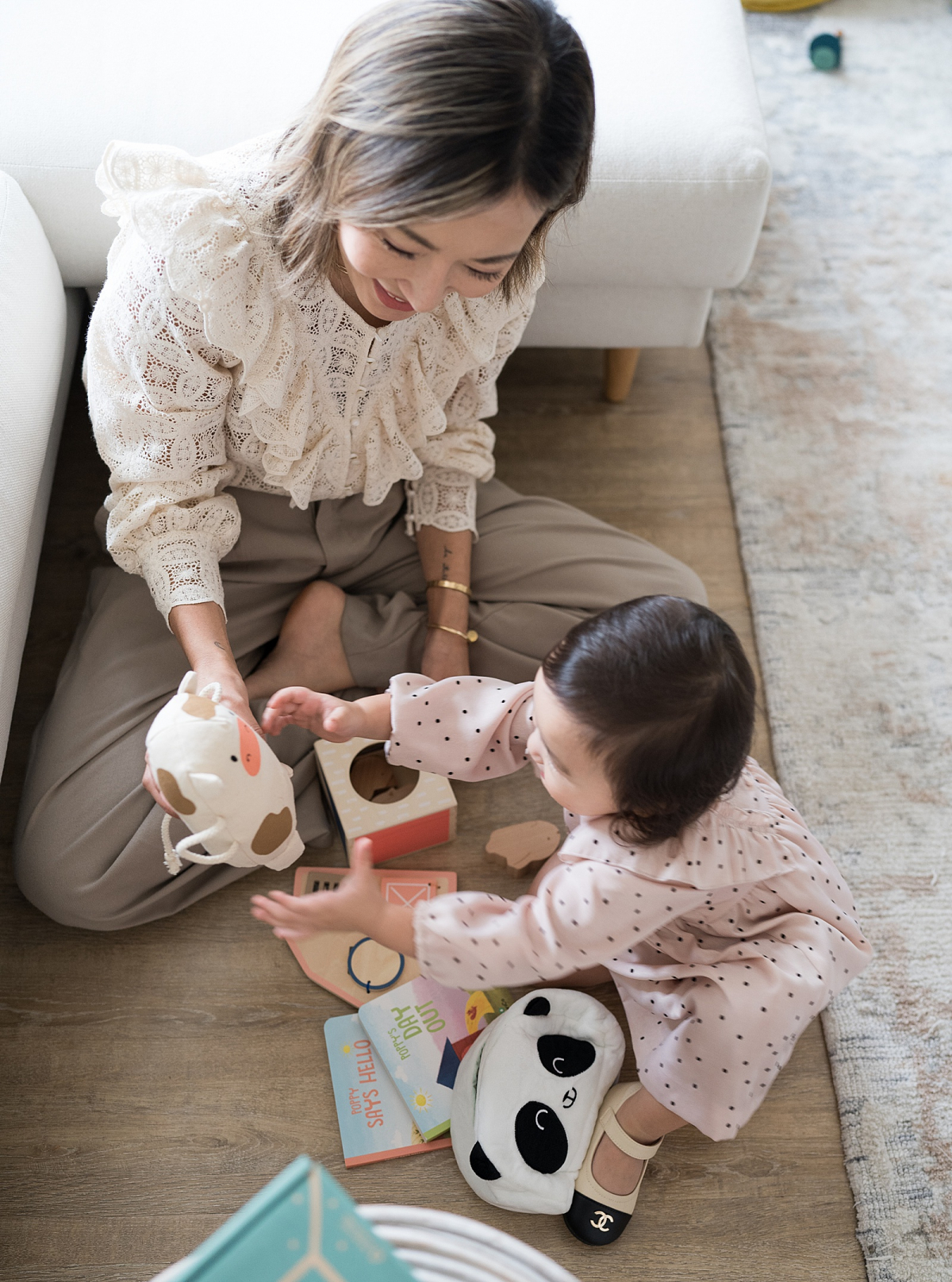 Playtime is about so much more than just letting kids run around or tinker with their toys. There are other forms of play, including pretend play.
Pretend play, also called dramatic play or imaginative play, is when kids role-play or pretend, using their imagination to create different scenarios. My children come up with all kinds of different scenarios when engaged in pretend play. It's a joy to watch, but I had no idea just how beneficial this type of play is for their learning and development.
Learning through play is an essential part of a child's development. The benefits of pretend play start from infancy and stay with them well into adulthood.
If, like me, you have children who love to "play pretend," you'll love reading about all the ways it benefits them now and in the future. Plus, I'm sharing several ways you can encourage pretend play for children who need a little help letting their imagination take over.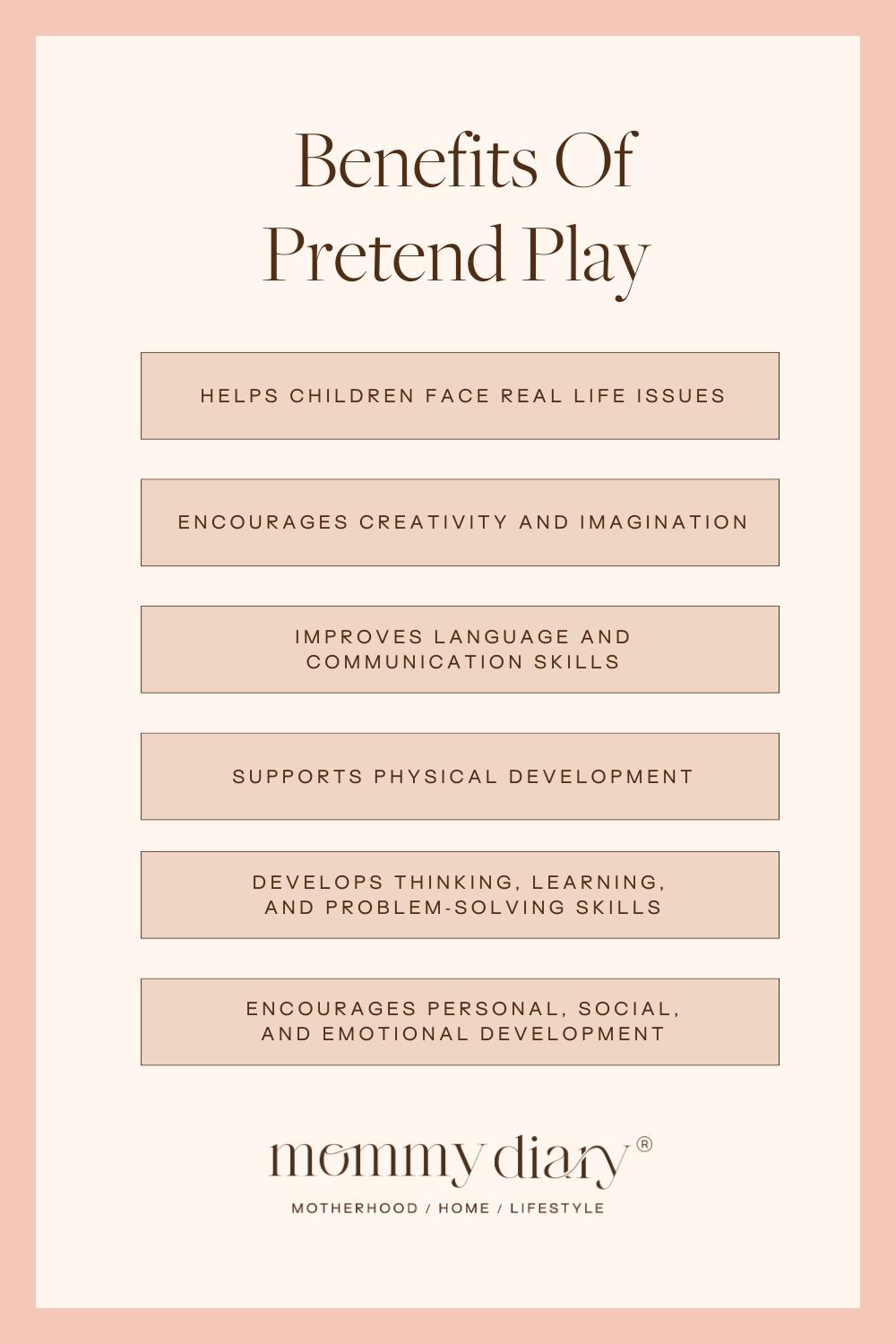 6 Benefits Of Pretend Play
Helps Children Face Real Life Issues
Pretend play is a great opportunity for children to explore a real-life experience that can be confusing or scary. Through imaginary play, children can become more comfortable with these experiences by preparing themselves for life events in a more comfortable way. A great example of this is a child pretending to be a doctor giving someone "shots."
Children will also use pretend play to gain an understanding of a more personal issue, such as a divorce or illness in the family. Working through these issues in a safe, imaginary scenario gives them the confidence to face the problems in the real world.
Encourages Creativity And Imagination
One of the many important benefits of pretend play is that it encourages a child's imagination and creativity. Imaginary play improves a child's cognitive flexibility by exercising their brain and helping them discover new ways to think outside of the box.
A child engaged in pretend play use their imagination and discover new ways to not only think creatively but to think for themselves.
Using our imagination is a cognitive skill that we rely on in all stages of life. As adults, we use our imagination every day. My imagination, much like yours, is what allows me to enjoy a good book, solve problems, and make plans. Our imagination also allows us to be more empathetic.
Frequent and consistent opportunities to engage in pretend play encourage children to develop this important skill early on.
Improves Language And Communication Skills
I adore listening to the conversations young children have with each other. My children have both surprised and amused me with the different ways they interact with their peers. Pretend play is a fantastic opportunity for children to do just that.
Imaginary play gives children a chance to experiment with the power of communication and its effect on the people around them. They learn more about how to use their words to make themselves heard and understood. This is an important part of developing appropriate language skills.
Through pretend play children learn new words and broaden their vocabulary. It also teaches them more about how to listen to others. Active listening is crucial to effective communication and it's a skill that even some adults lack.
Supports Physical Development
Pretend play is often just as physical as it is mental and emotional. Imaginary play gives children the opportunity to be active and develop both fine and gross motor skills.
Pretend play is often very active by nature. Children use a variety of physical skills as they play through each scenario. From running and climbing to writing and stacking, you might be surprised by how physical pretend play can be.
Develops Thinking, Learning, And Problem-Solving Skills
If you've ever watched your child engage in pretend play, you might've noticed that they often come up with different problems that need to be solved. Maybe they're pretending to be a doctor who needs to help a sick patient or a firefighter who needs to put out a fire.
Each problem creates a scenario that requires them to come up with a solution. In doing so, they have to come up with an appropriate response so that they can overcome whatever challenges they're facing.
While these scenarios are all good fun, they require children to use cognitive thinking skills that they will ultimately use in everyday life.
Encourages Personal, Social, And Emotional Development
Children engaging in pretend play imagine themselves in different roles. They pretend to be different characters and act out different scenarios. Without realizing it, these children are learning more about different social and emotional roles in life.
When a child participate in imaginary play, they learn more about themselves, their role in the world, how things work in the real world, and what others' lives might be like. Doing so encourages the development of empathy and cooperation, as well as responsibility. They also learn how to recognize and respond to other people's actions and feelings.
Pretend play also allows children to safely experiment and test boundaries, which is great for boosting their self-esteem and self-awareness. Through pretend play, children can express both positive and negative feelings and then learn how to deal with them appropriately.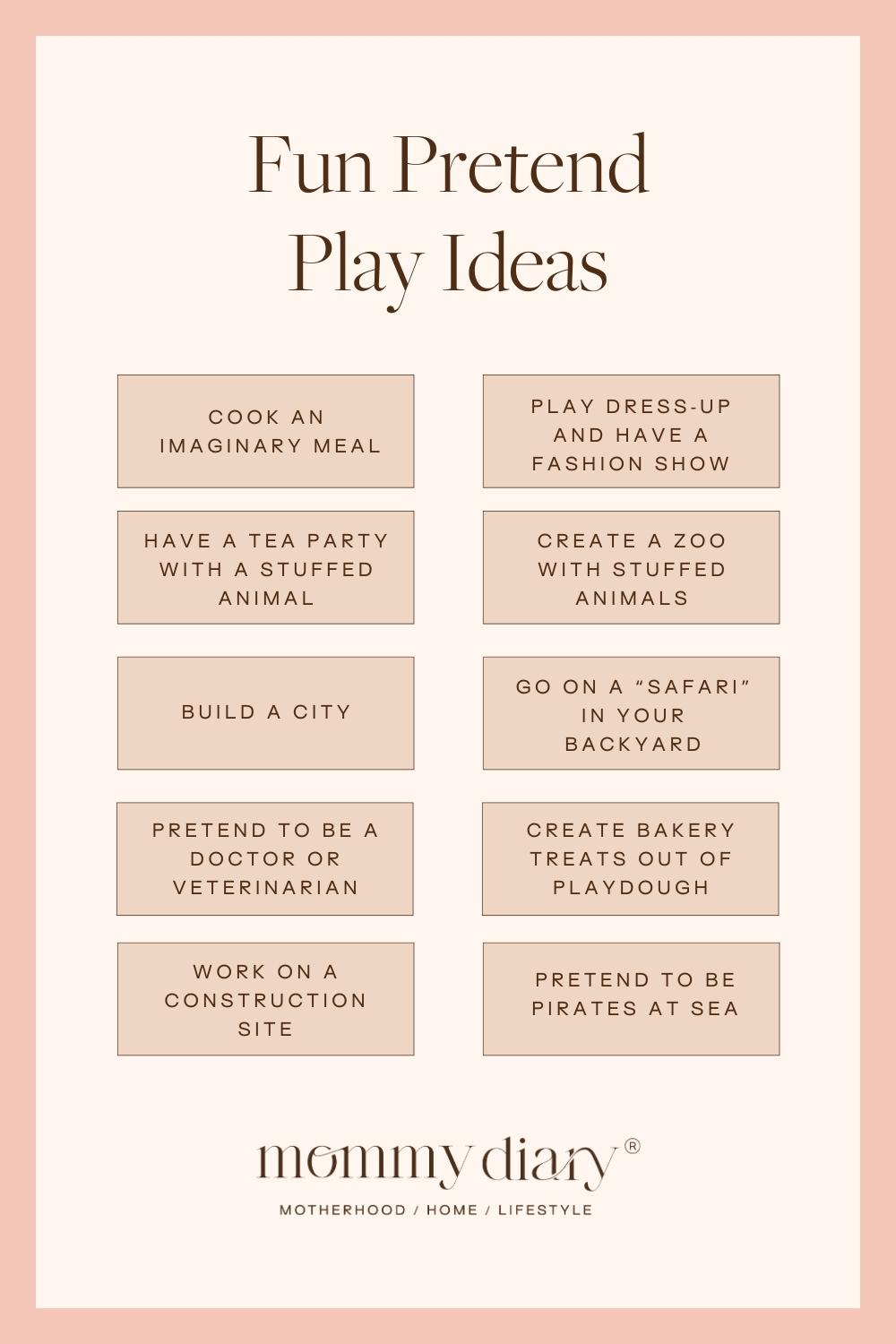 Fun Pretend Play Ideas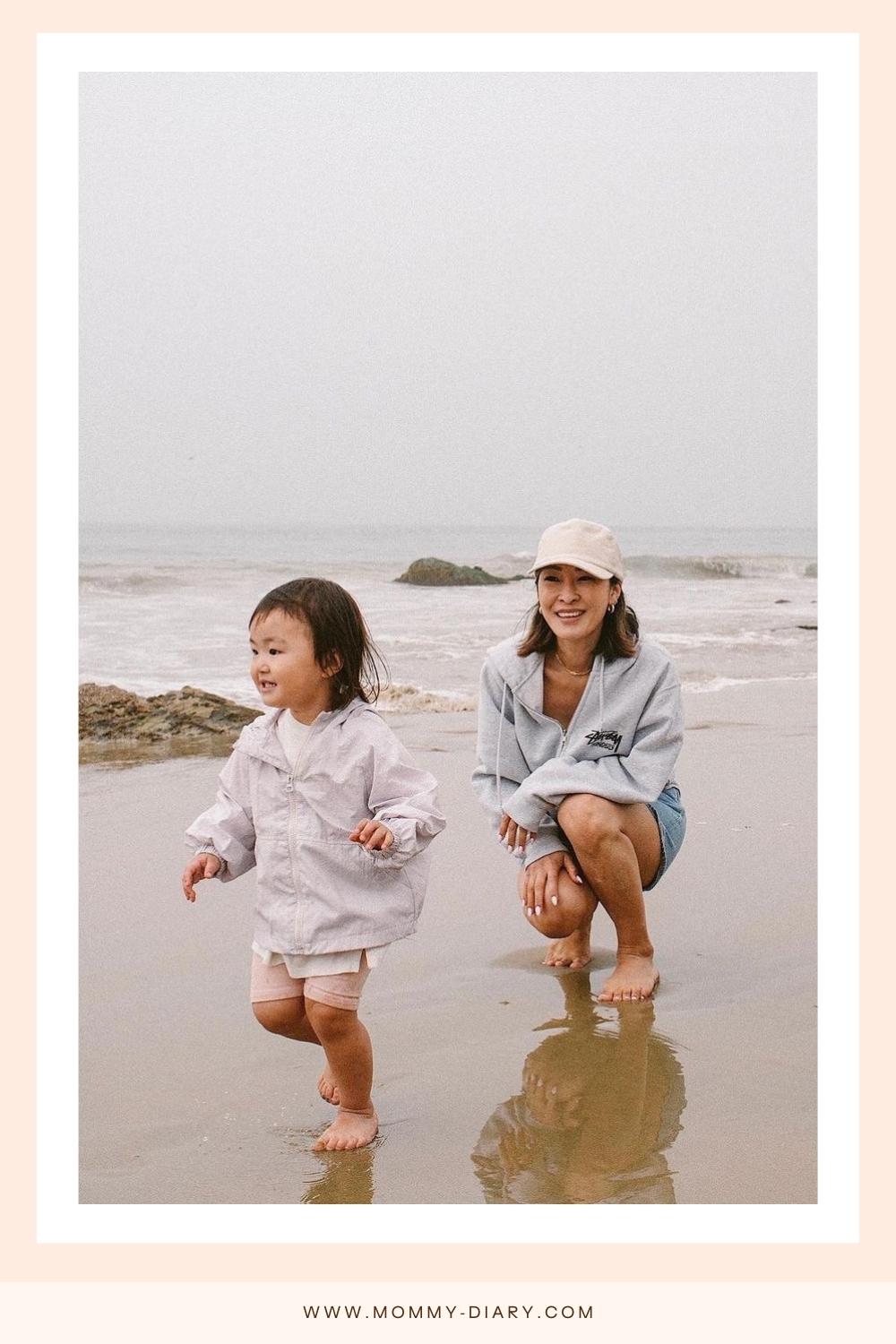 Pretend play is not only fun for your child, it's beneficial for their overall development.
What's not to love about watching your children engage in pretend play and have fun? It's even better knowing that using their imagination also supports their physical, emotional, and social development.
I'm curious: What are some of your child's favorite ways to play pretend?
For more on parenthood, childhood development, and family life, check out the blog.