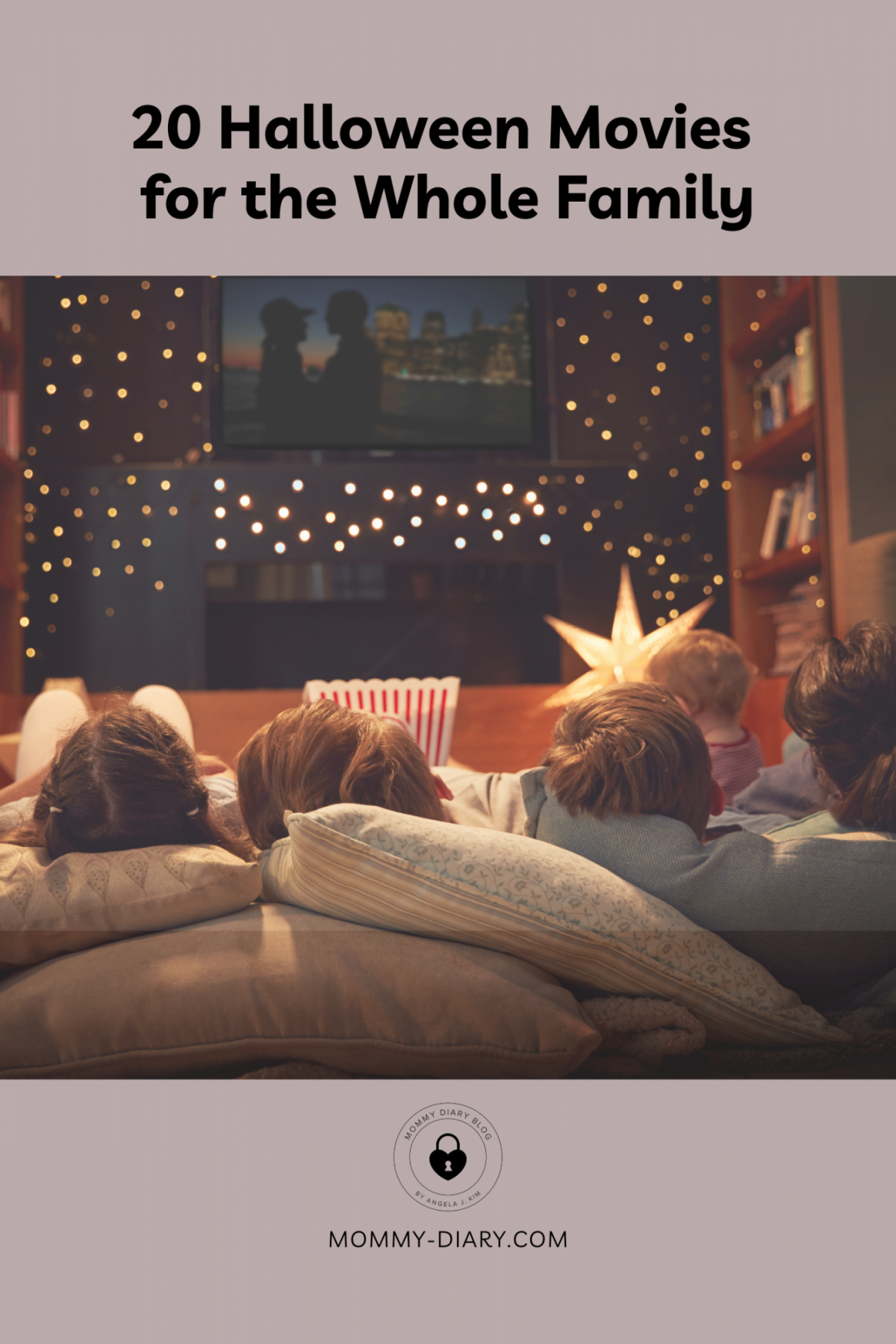 'Tis the spooky season, and with that comes Halloween movies! There is nothing better on a chilly fall evening than snuggling on the couch with a warm bowl of soup, cuddled up with your kiddos and fluffy blankets, a fall-scented candle burning, and your favorite Halloween-themed movie on the screen.
Family movie night is a great tradition any time of the year, but something about the change of pace that comes with the fall season makes this even more exciting. Not to mention, there are some fantastic Halloween movies from decades past that will give you major nostalgia as you share them with your kids.
Now, I know that there are some seriously spooky movies out there, not for the whole family, but I've rounded the top 20 Halloween movies you can enjoy with your little (and not-so-little) monsters!
20 Family Halloween Movies
Need I say more? This classic Halloween movie is a must-watch, really any time of the year, especially as soon as the fall season hits!
Halloweentown is an early 2000s kid classic. Not to mention there are three sequels to this Halloween favorite!
The Addams Family
You could go classic 90s or cartoon; either way, it is a spooky win!
This heartfelt movie is a favorite among kids and parents. While more a Day of the Dead theme versus Halloween, it is still worth a movie night!
Your kids will ask to read your old Goosebumps books immediately.
This movie is the perfect animated Halloween movie for all ages, too cute not to add to your family movie night list!
A true Halloween classic. This one might be a little too spooky for your younger monsters, but an award-winning movie worth adding to your list of Halloween traditions.
Eye-catching scenes and suspense of an alternative world that will keep your kids engaged.
Another Tim Burton classic, this movie is one to add to your must-watch list indeed!
Comedy and Halloween, what's not to love? Eddie Murphy is hilarious in this spooky tale of a very haunted house.
Add this animated thriller to your Halloween list for sure, and ask your kids what they would do they found out their neighbor's house was a living monster??
The whole Scooby gang is back together in the live-action version of the classic who-done-it cartoon. Your kids will love watching Scooby and friends solve mysteries in this Halloween favorite.
If anything, this movie will bring back memories of your childhood! Casper is such the perfect movie for a family Halloween night!
Ghostbusters
Another classic with an original and a remake, both the perfect addition to your Halloween movie collection!
This 1990s movie is one that you might save for when your kiddos are a little older, but a must-watch classic nonetheless.
Ok, The Goonies may not be 100% Halloween-related, but an excellent movie for the time of year. The Goonies is beyond a classic and something every kid should experience!
I had to save some excellent choices for the end of this list, and It's the Great Pumpkin, Charlie Brown is a no-brainer for family movie night this Halloween!
Don't say his name three times! Or else…
This fantastic movie is probably not so much a family movie night must as it is just a GREAT movie night all around. Practical Magic is one of the best movies to get you in the Halloween spirit.
I am saving the best and most classic for last. E.T. is a movie your whole family is sure to love for decades to come! This classic stands the test of time.
Tip, if you get started now, you can watch all of these before All Hallows Eve!