Family Travel Tips To Wailea, Hawaii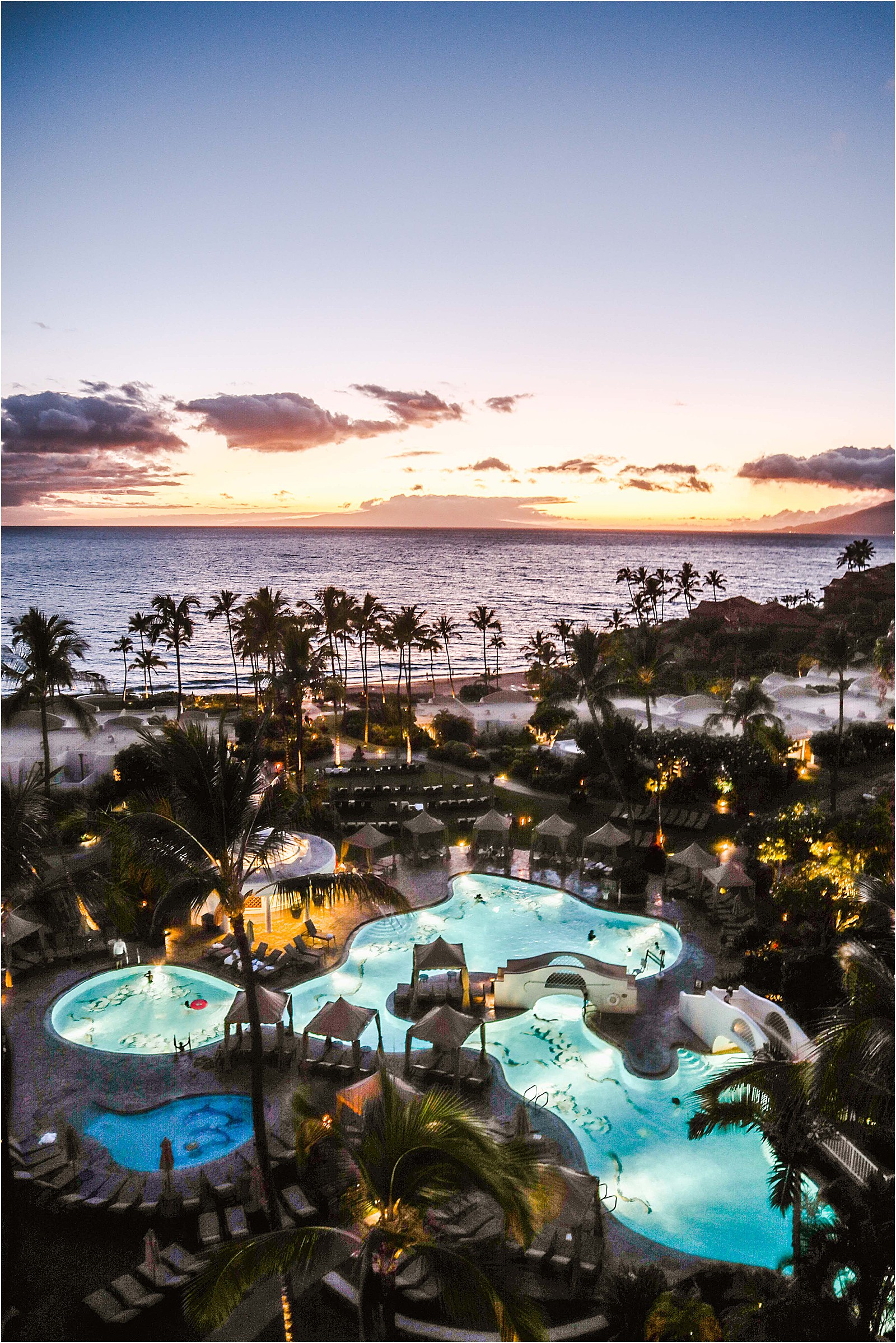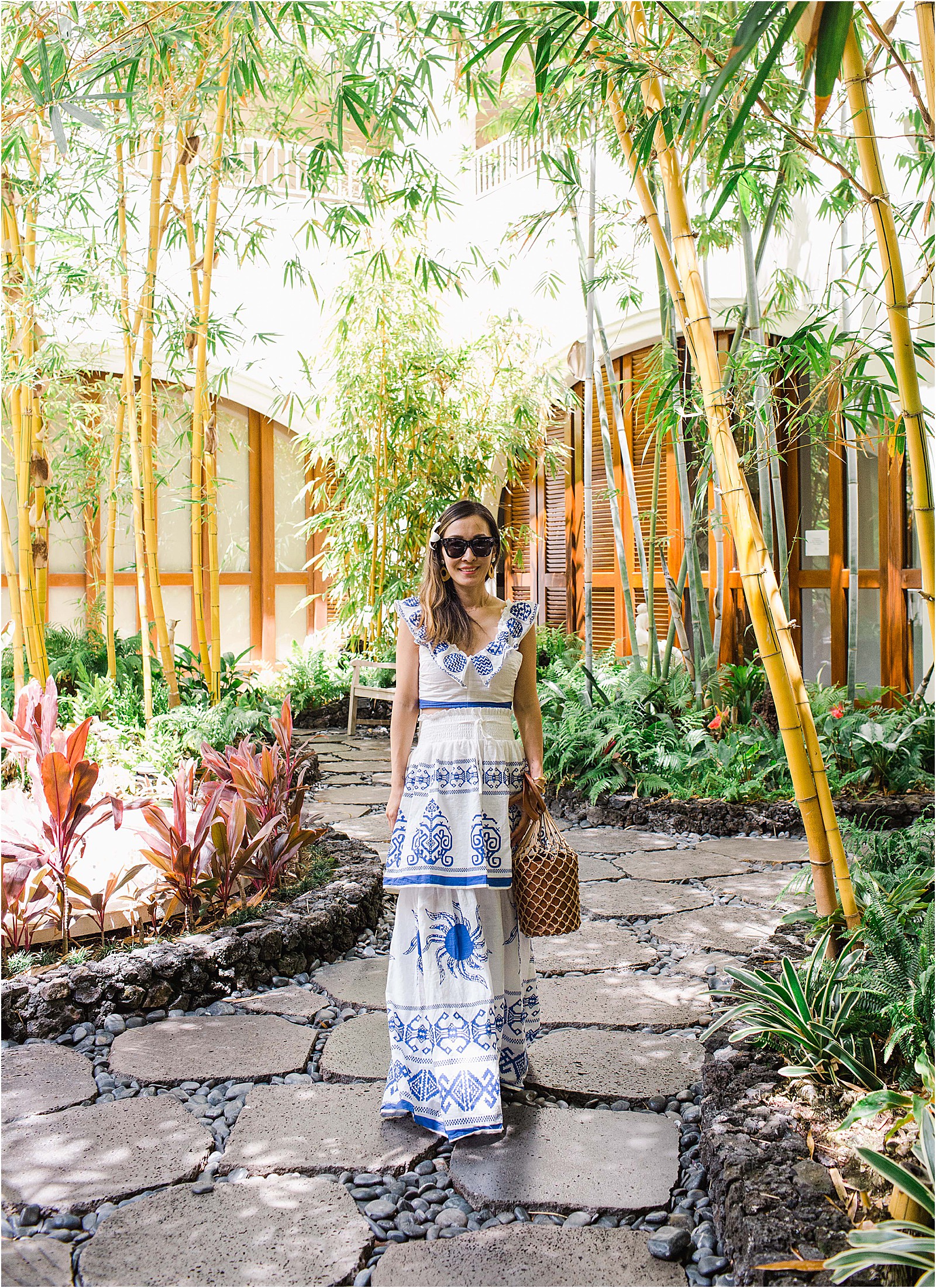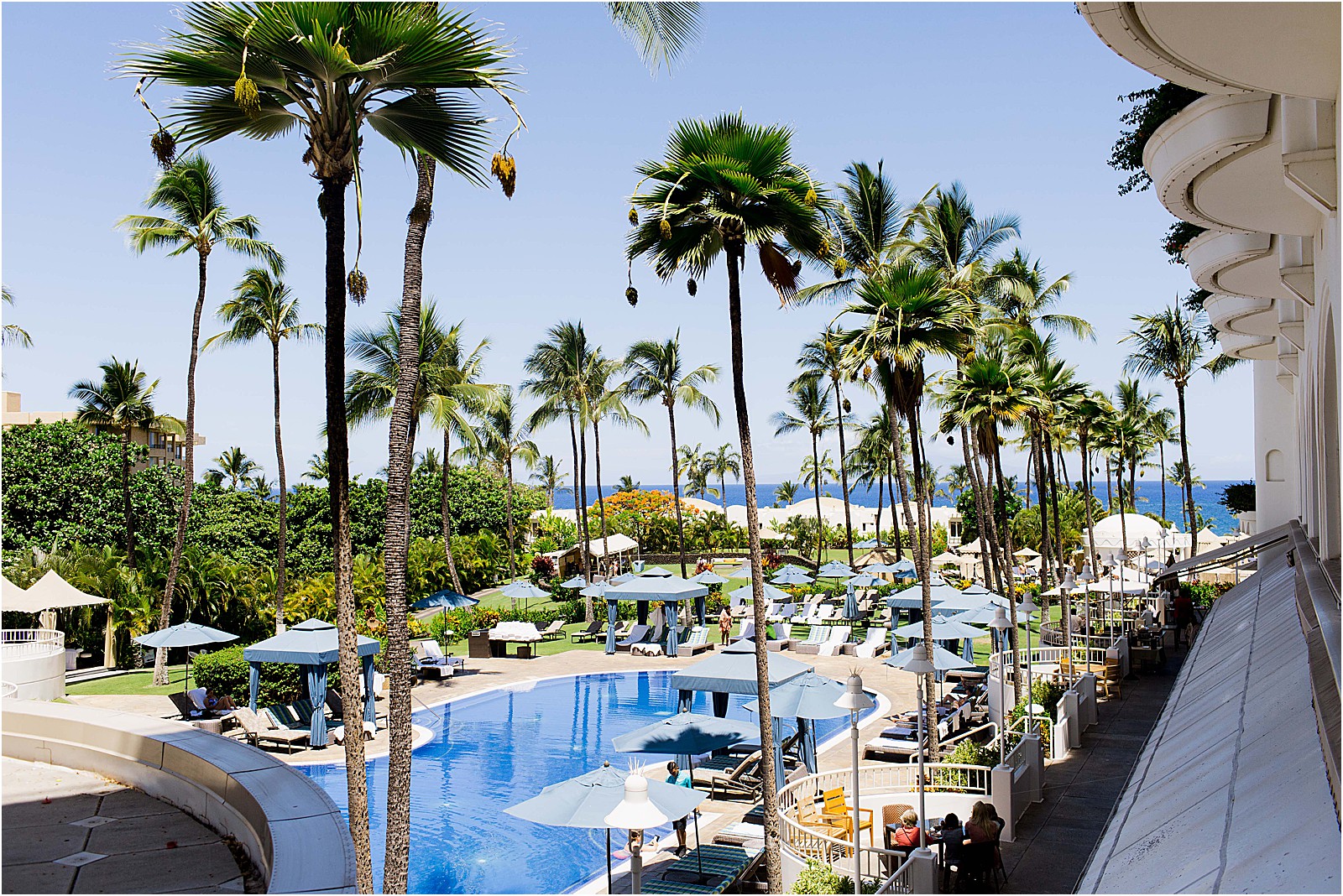 We've been traveling to Maui Hawaii for many years and we love staying at Fairmont Kea Lani, a luxury family-friendly resort in Wailea. We love this resort because it's the perfect blend of luxury and familly-friendly amenities with something for everyone in the whole family.
In this blog post, I'll share my favorite tips to make the most out of your stay at Fairmont Kea Lani in Wailea.
1. Enjoy the spacious family suite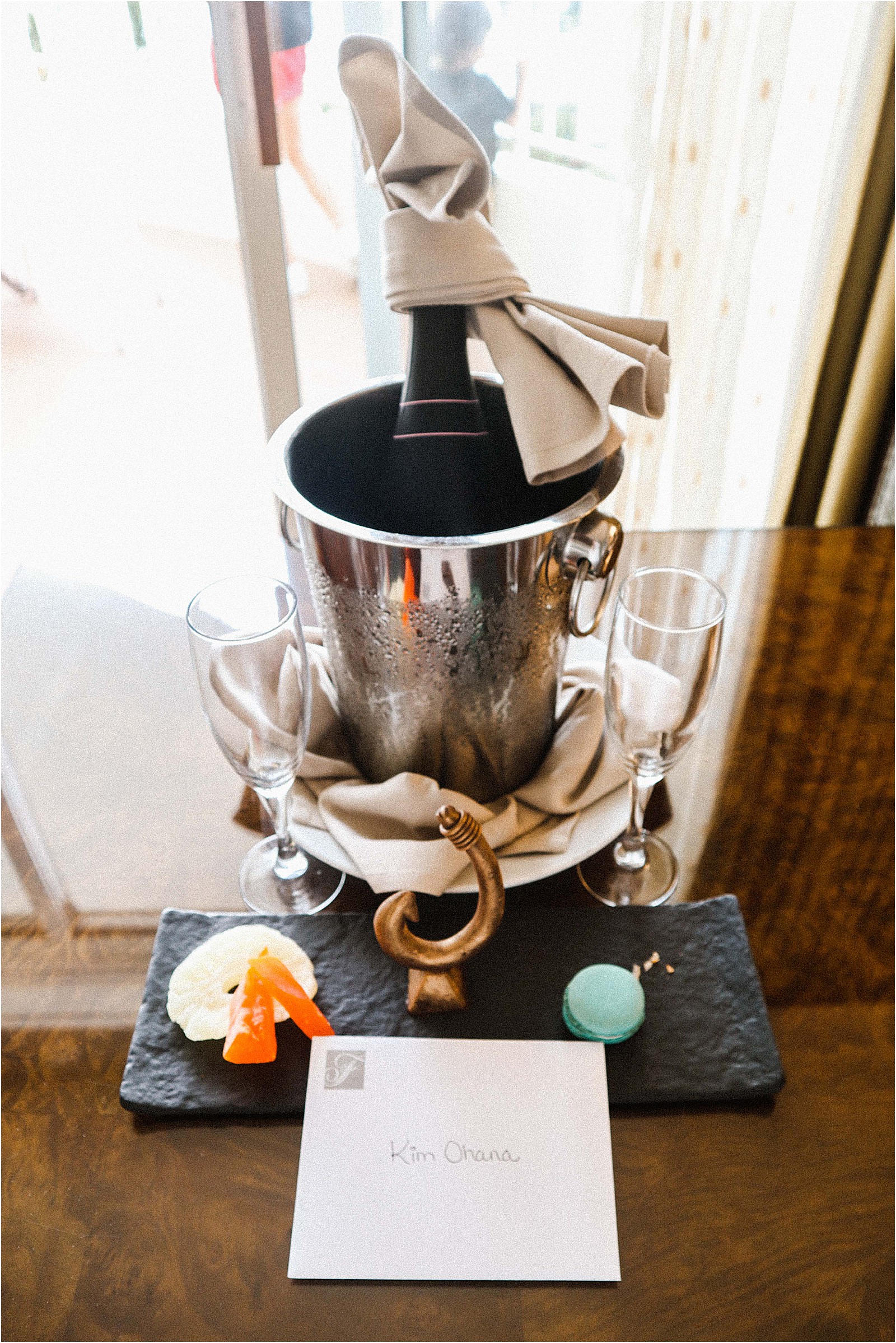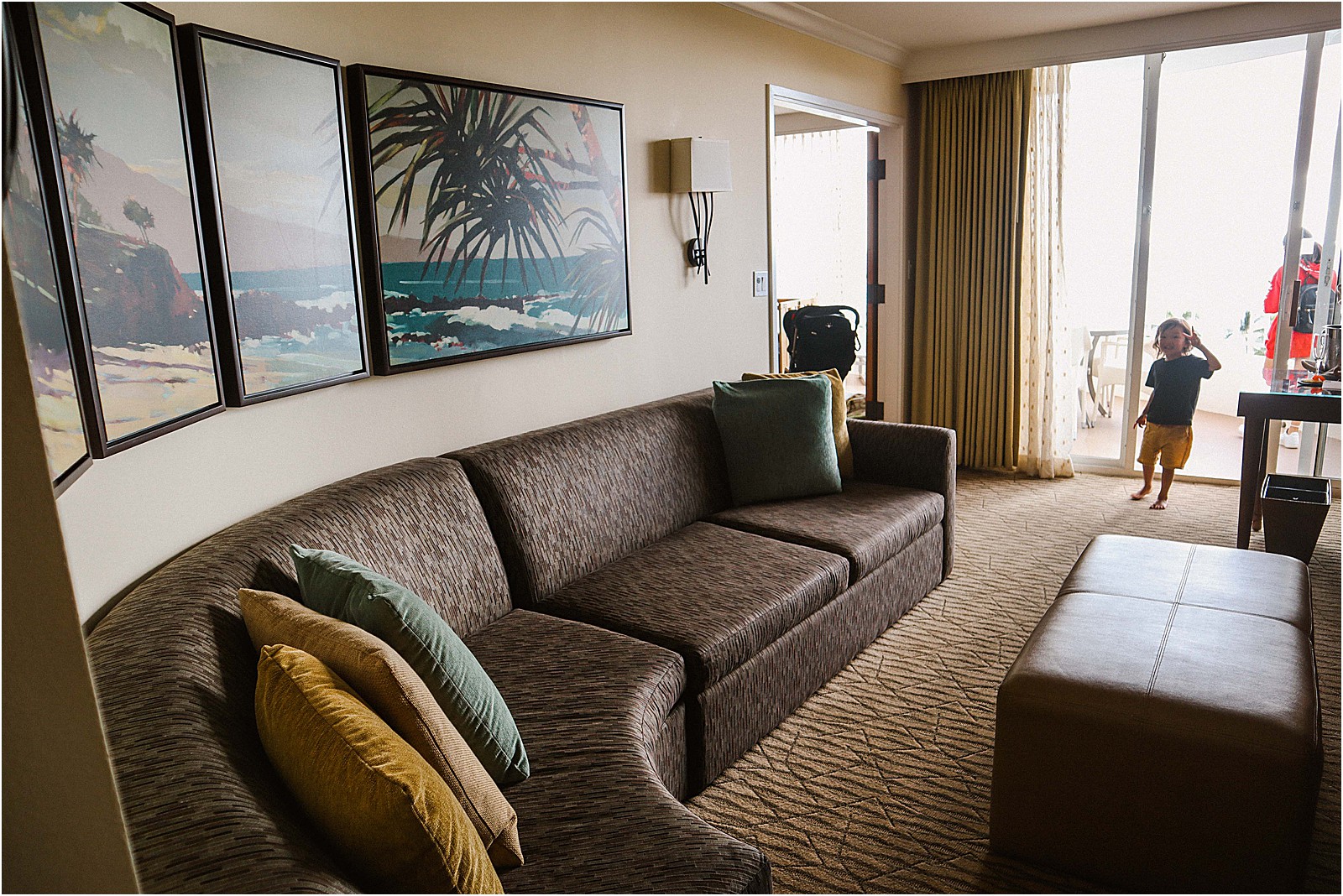 At 860 sq ft, the standard family suites can comfortably accommodate a family of 4 or even 5 if your baby sleeps in a crib. It comes with 1 king or 2 queen beds with a pull out queen sofa bed and spacious bathroom. You can also find basic amenities like a Keurig coffee maker, refrigerator, microwave and kettle. They also provide complimentary water daily.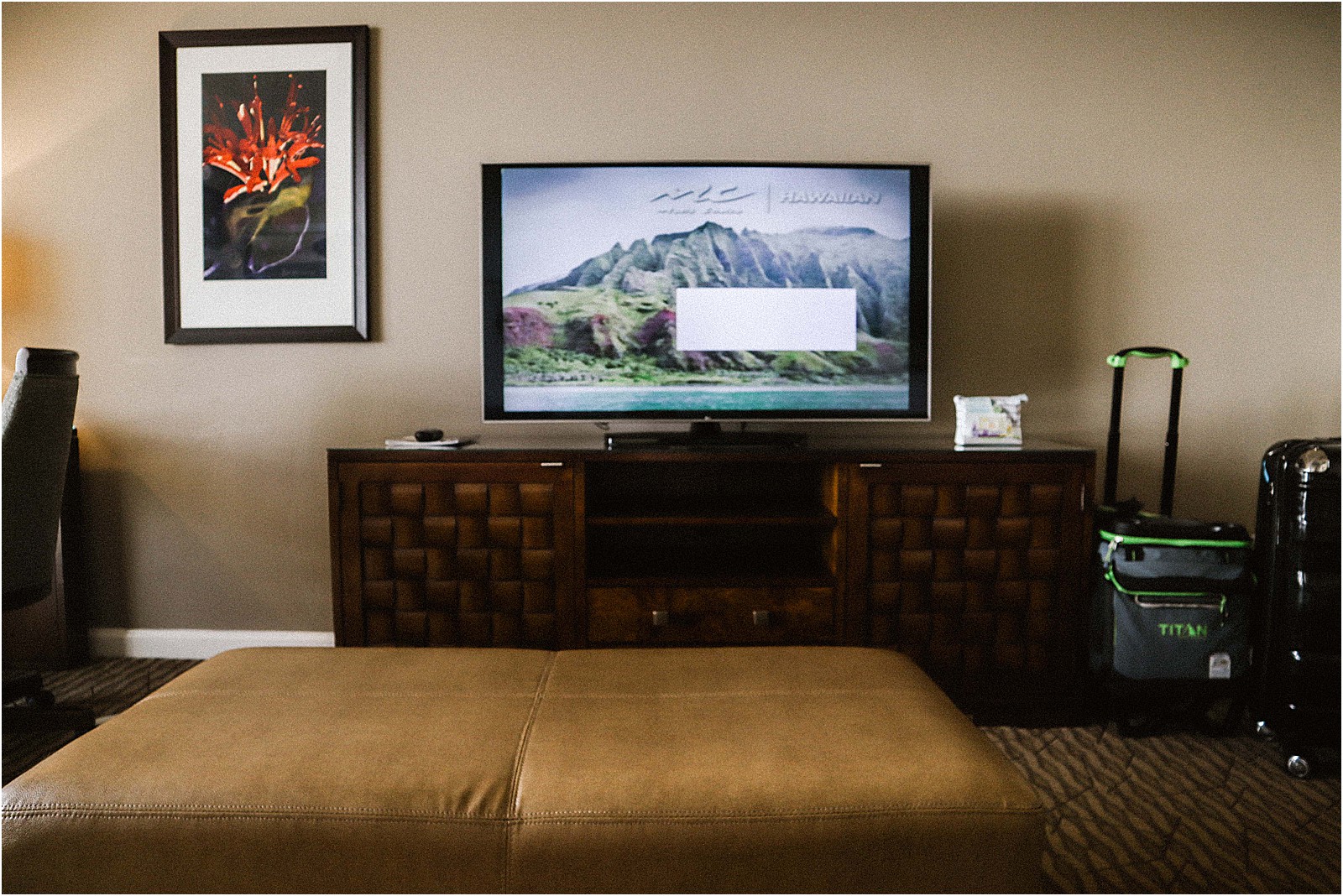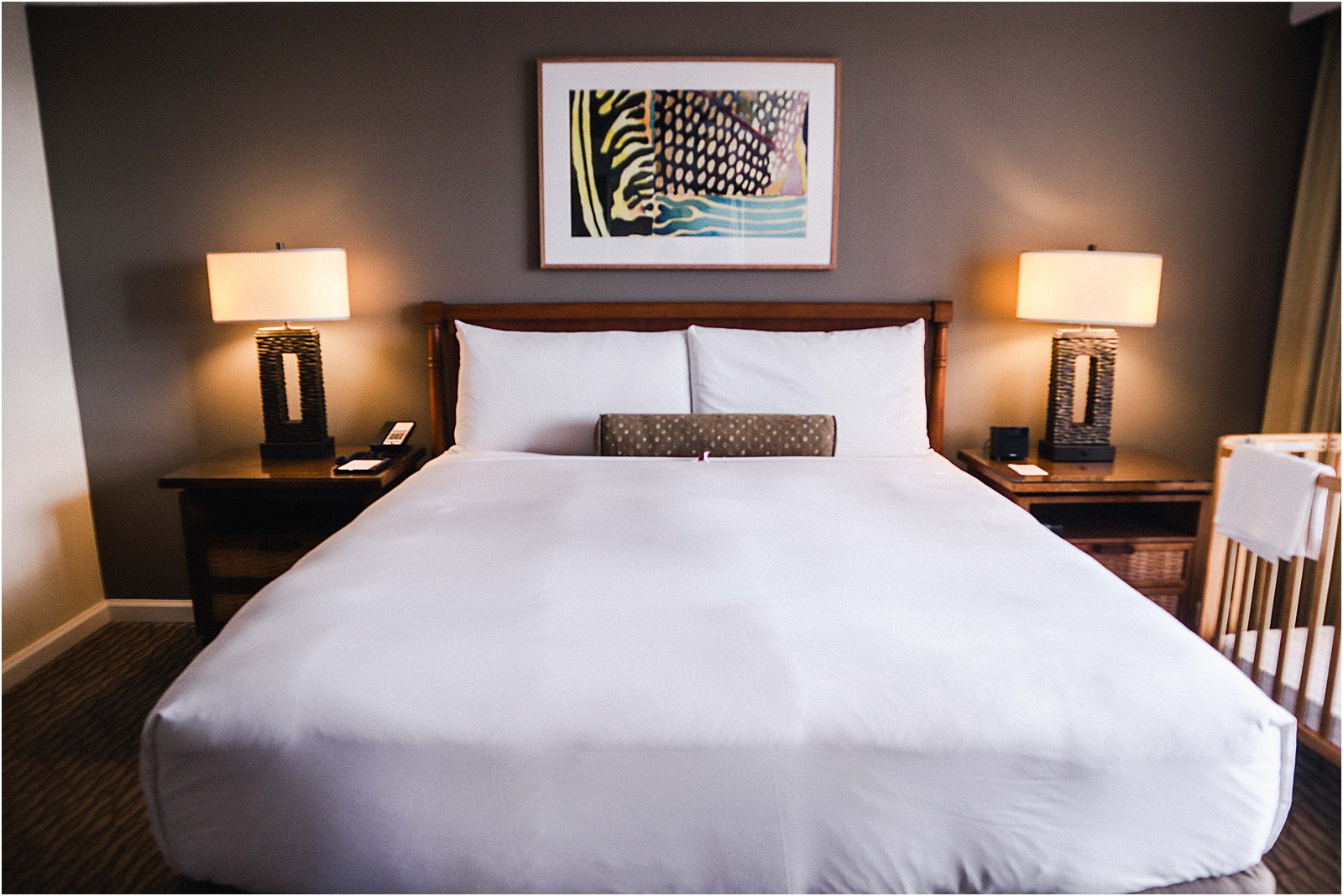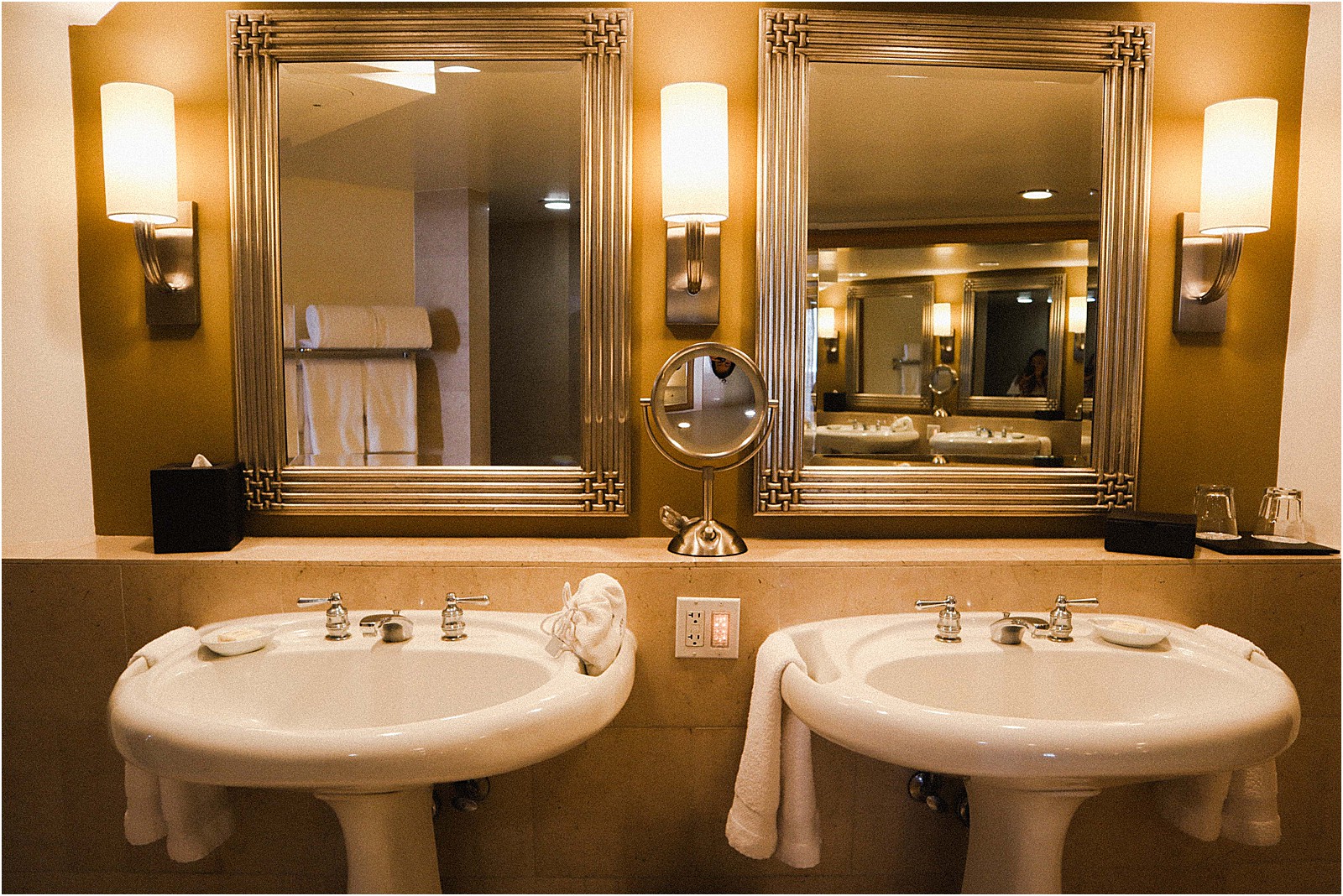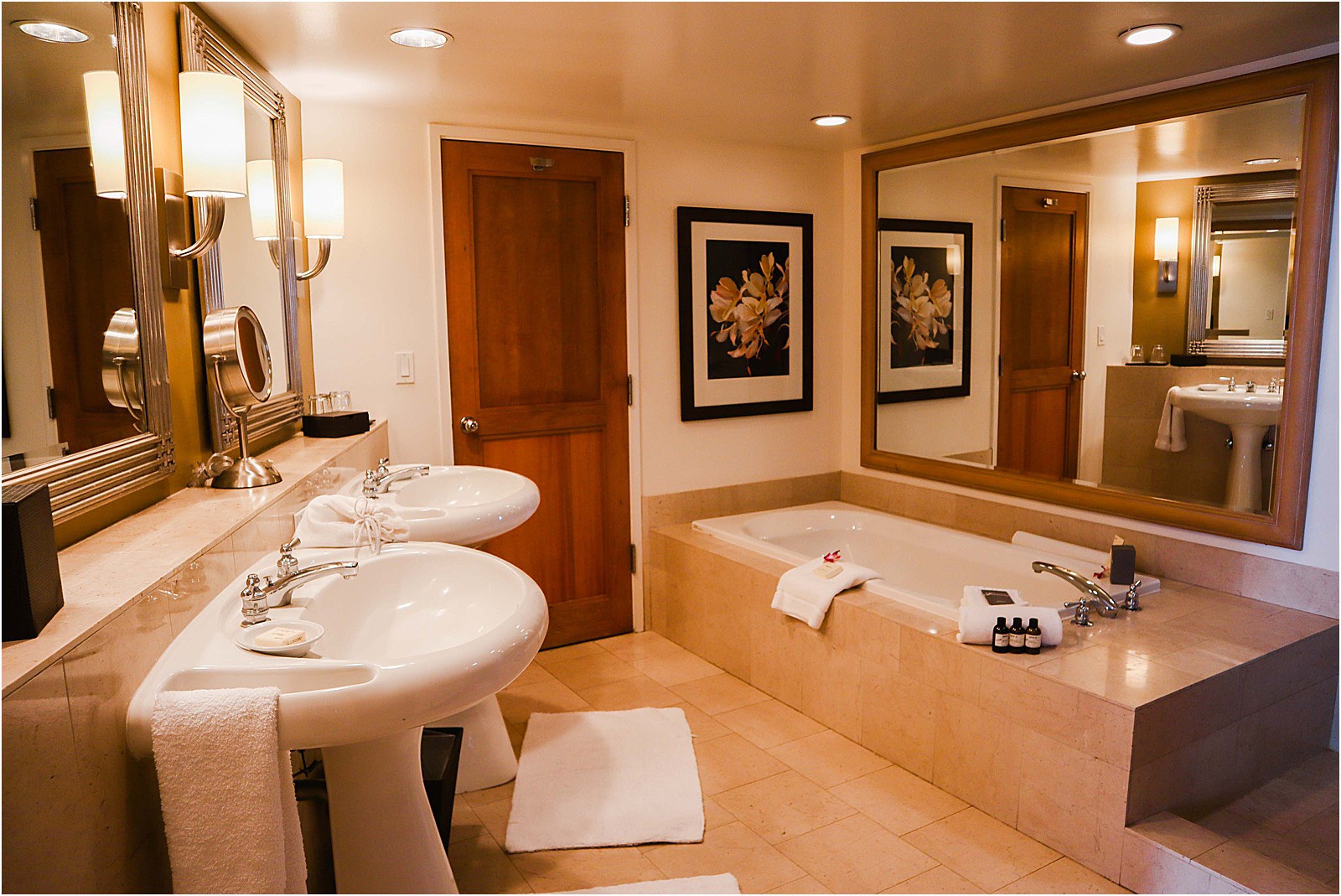 The bathroom is spacious with his and hers sink, a large bathtub and separate corner shower that makes daily showers easy.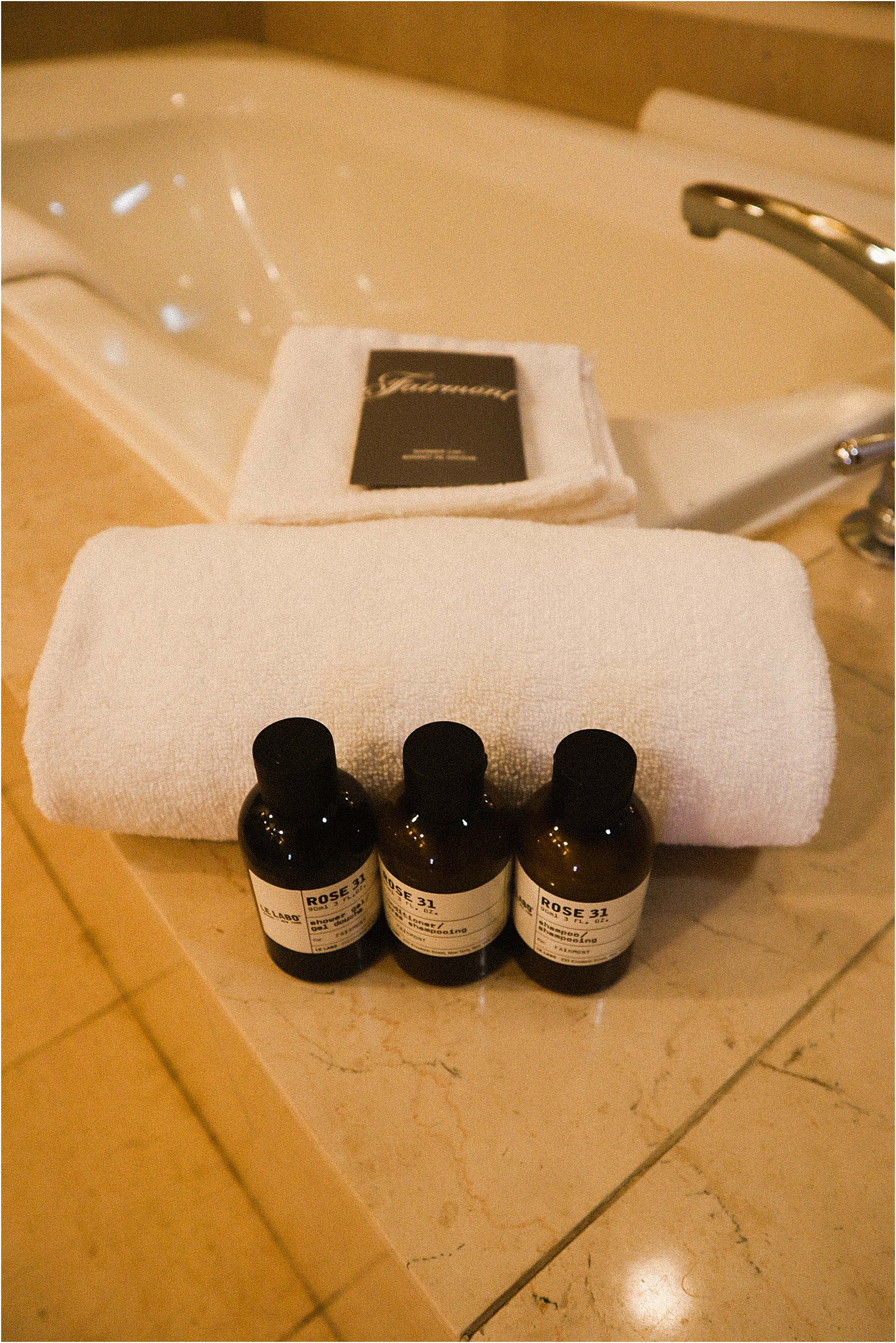 Baby friendly amenities: Full sized crib + baby products

Full sized cribs are available at no extra charge and the resort also provides travel sized baby products.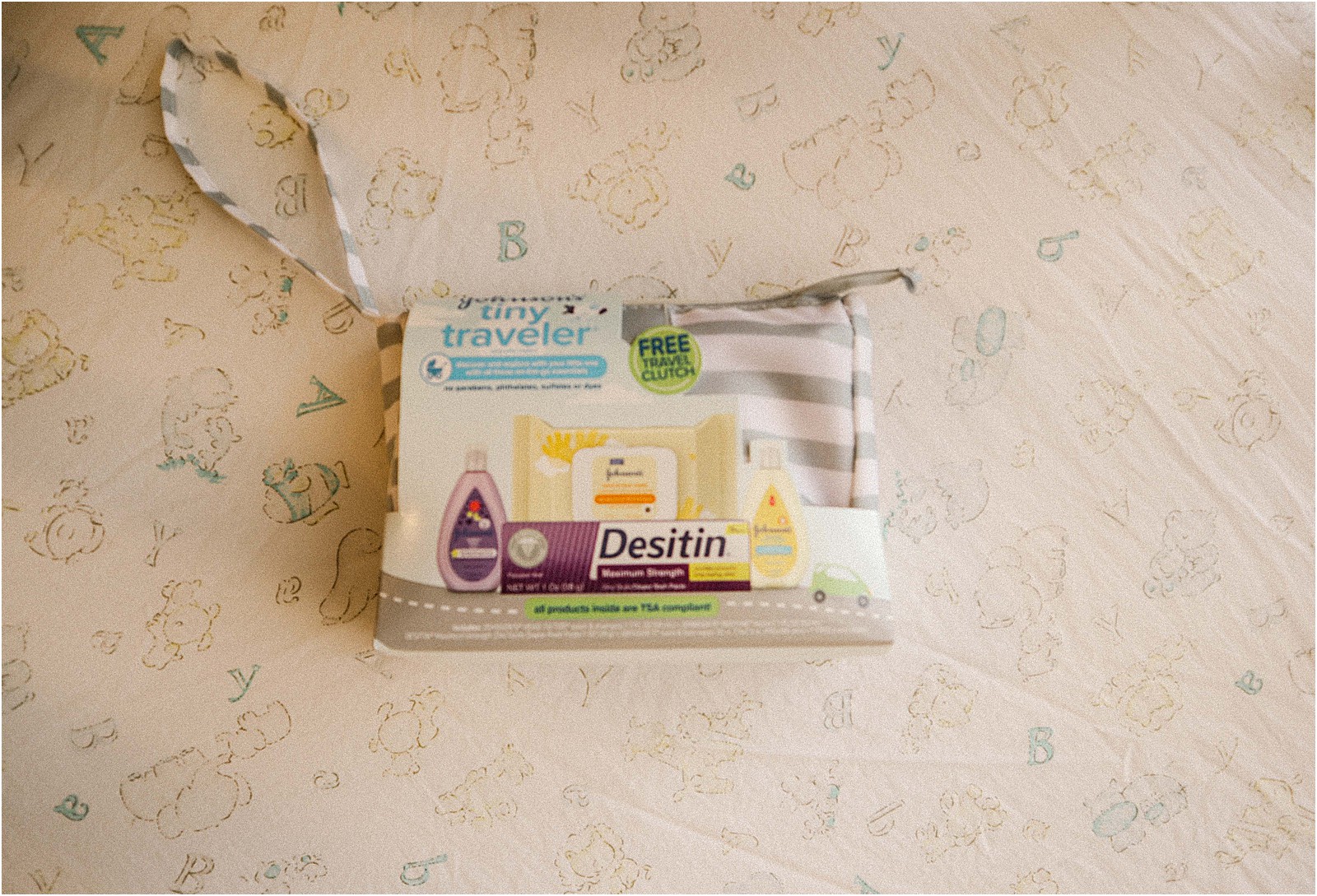 2. Enjoy the breakfast buffet at Kea Lani Restaurant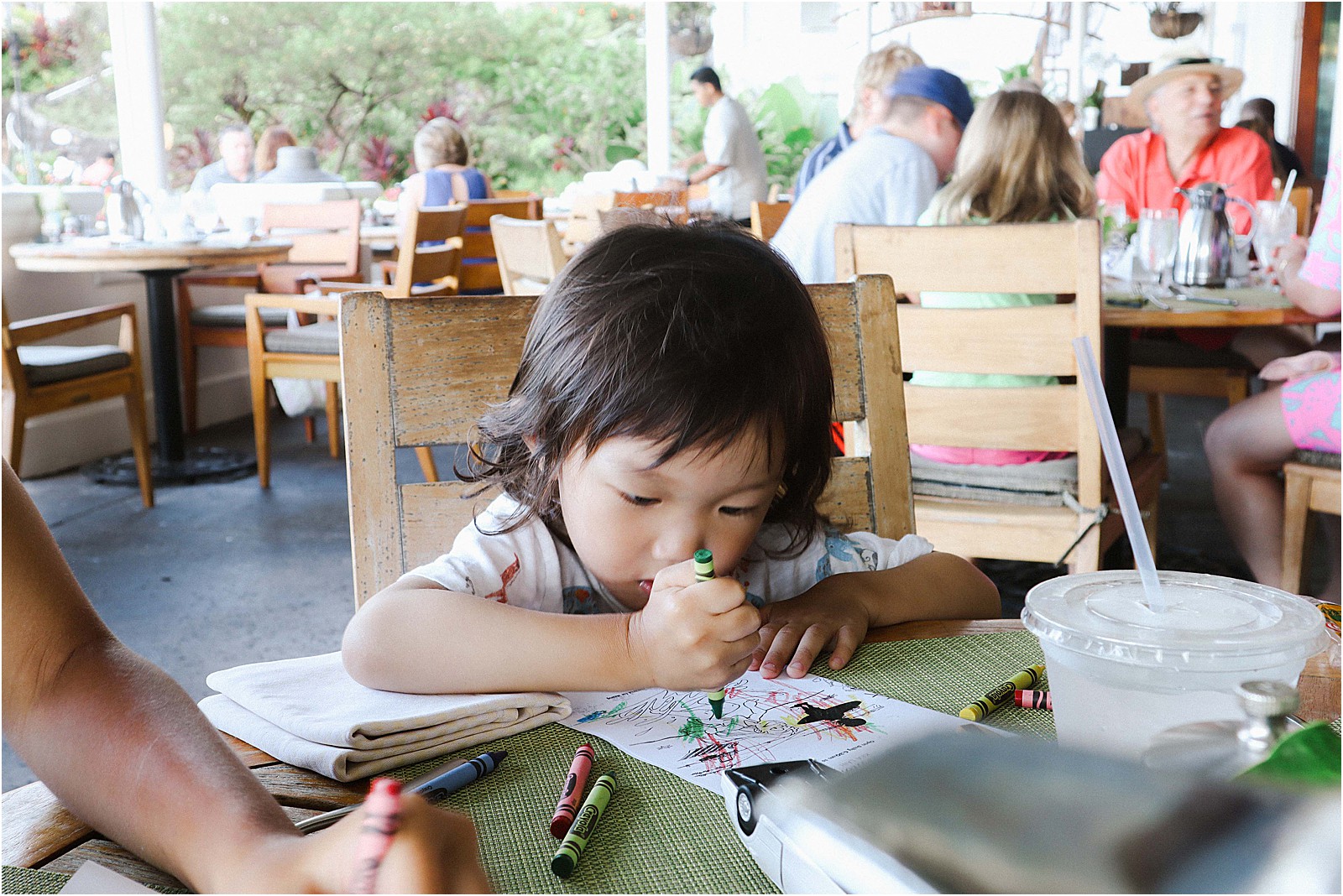 Kea Lani Restaurant serves breakfast buffet every morning from 6 am to 11 am that's perfect for families. Its open-air dining area offers breakfast pa'ina (feast) of local dishes and traditional breakfast favorites and even an a la carte menu service. The buffet includes fresh fruit including local seasonal favorites as well as pastries & breads that are freshly baked on site.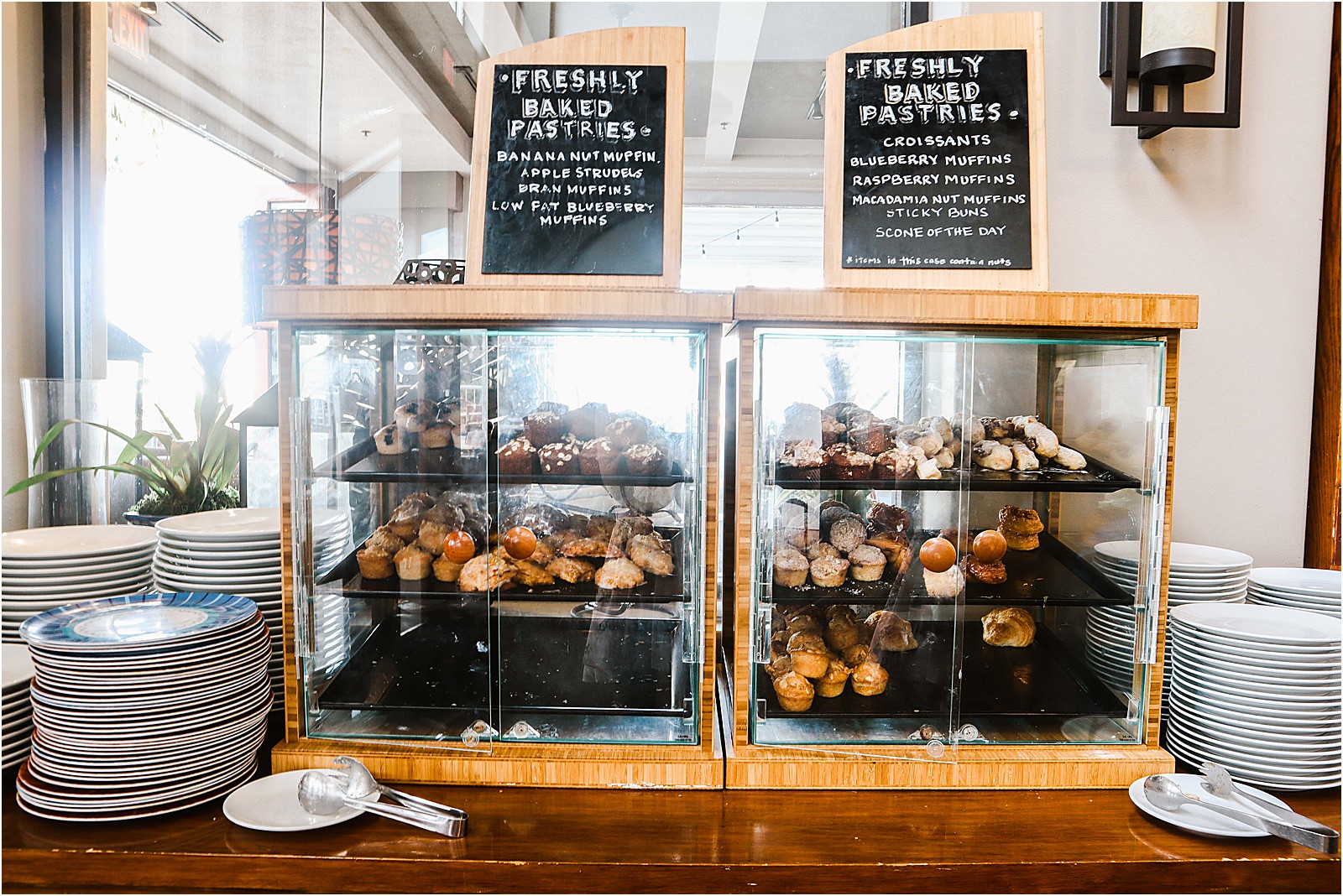 The Maui breakfast buffet also features an omelet station and rotating choices of hot and cold items.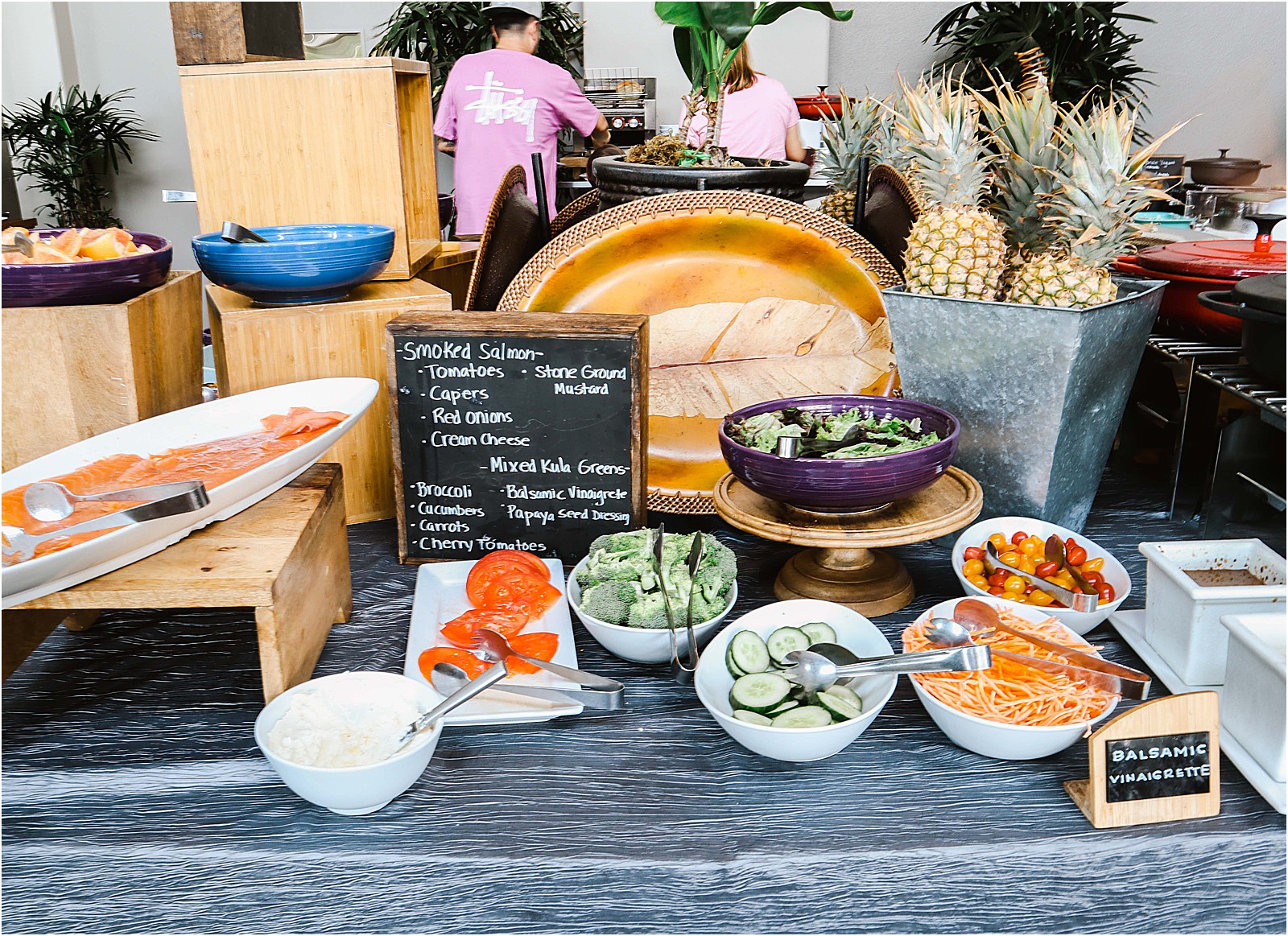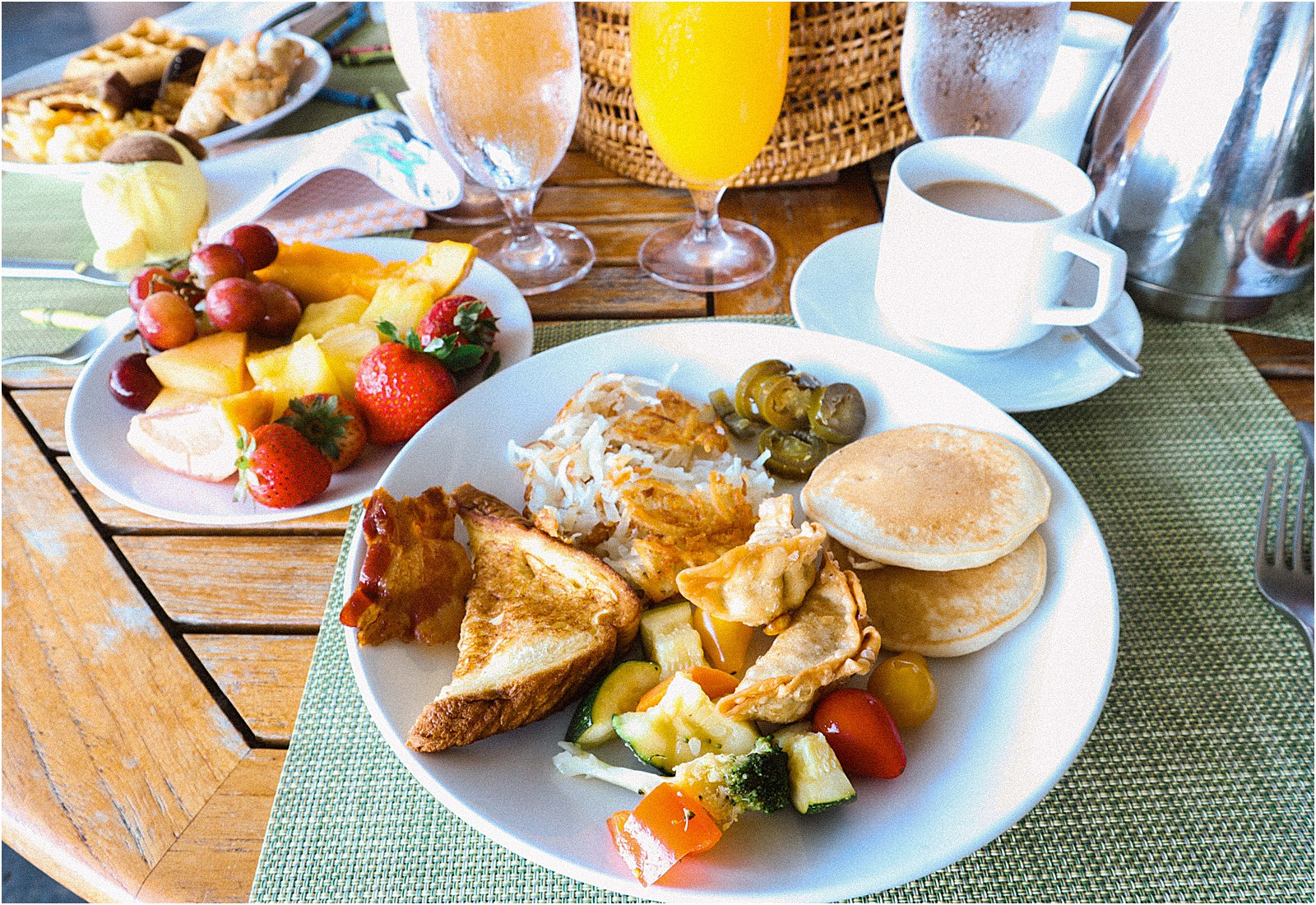 The food was good, service was prompt and attentive and view was nice. You can see the complete menu and pricing here.
3. Rent a cabana and swim + snorkel all day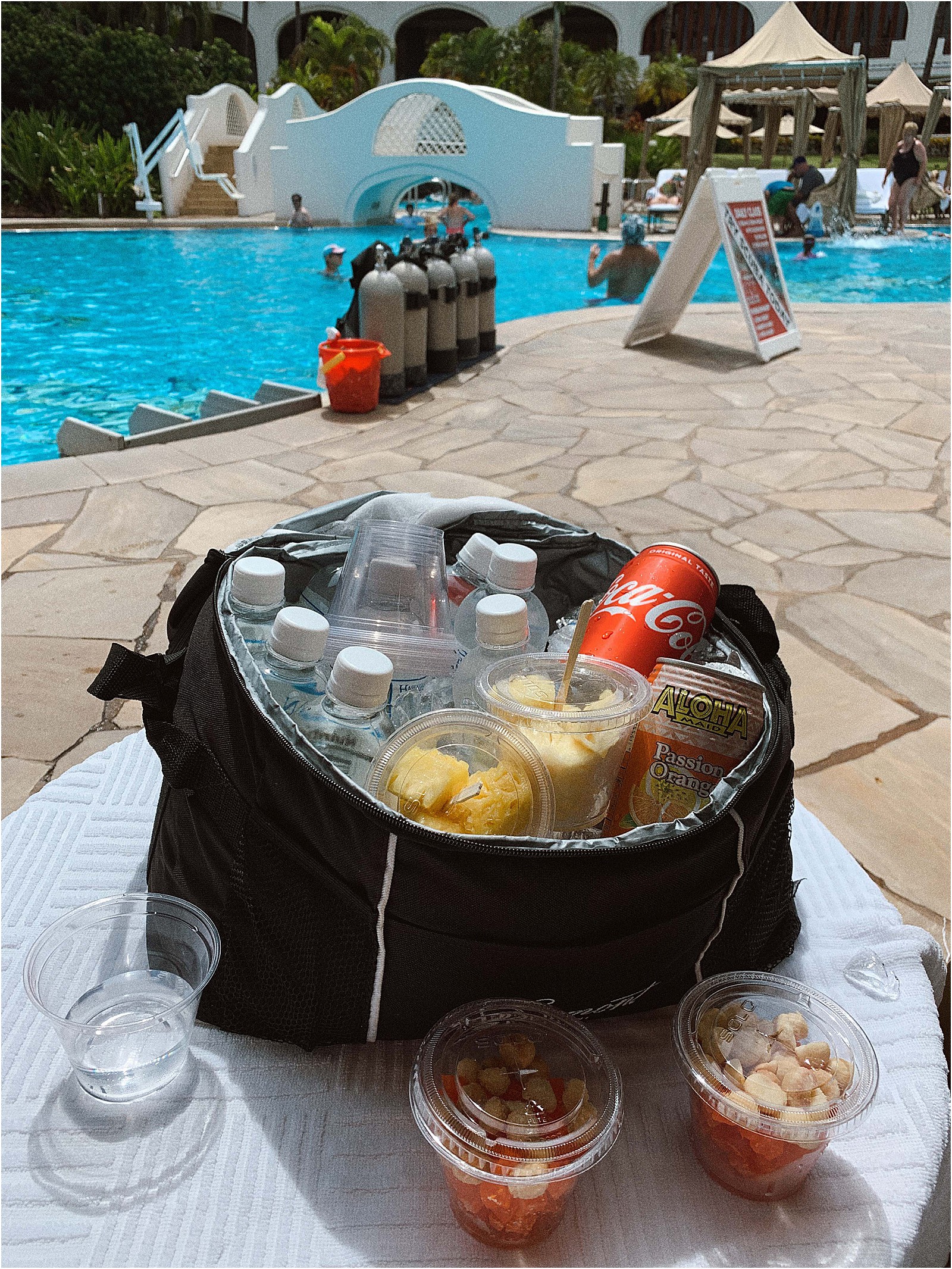 We rented a cabana for the day so we can enjoy the pool and the beach all day long. Fairmont Kea Lani offers complimentary beverages and snacks all day with a private cabana so it's worth getting one for the whole family at least once during your stay. Their service is excellent; the poolside assistants make sure your cooler is filled with fresh ice and new drinks frequently. They even offered us mochi ice cream by the pool!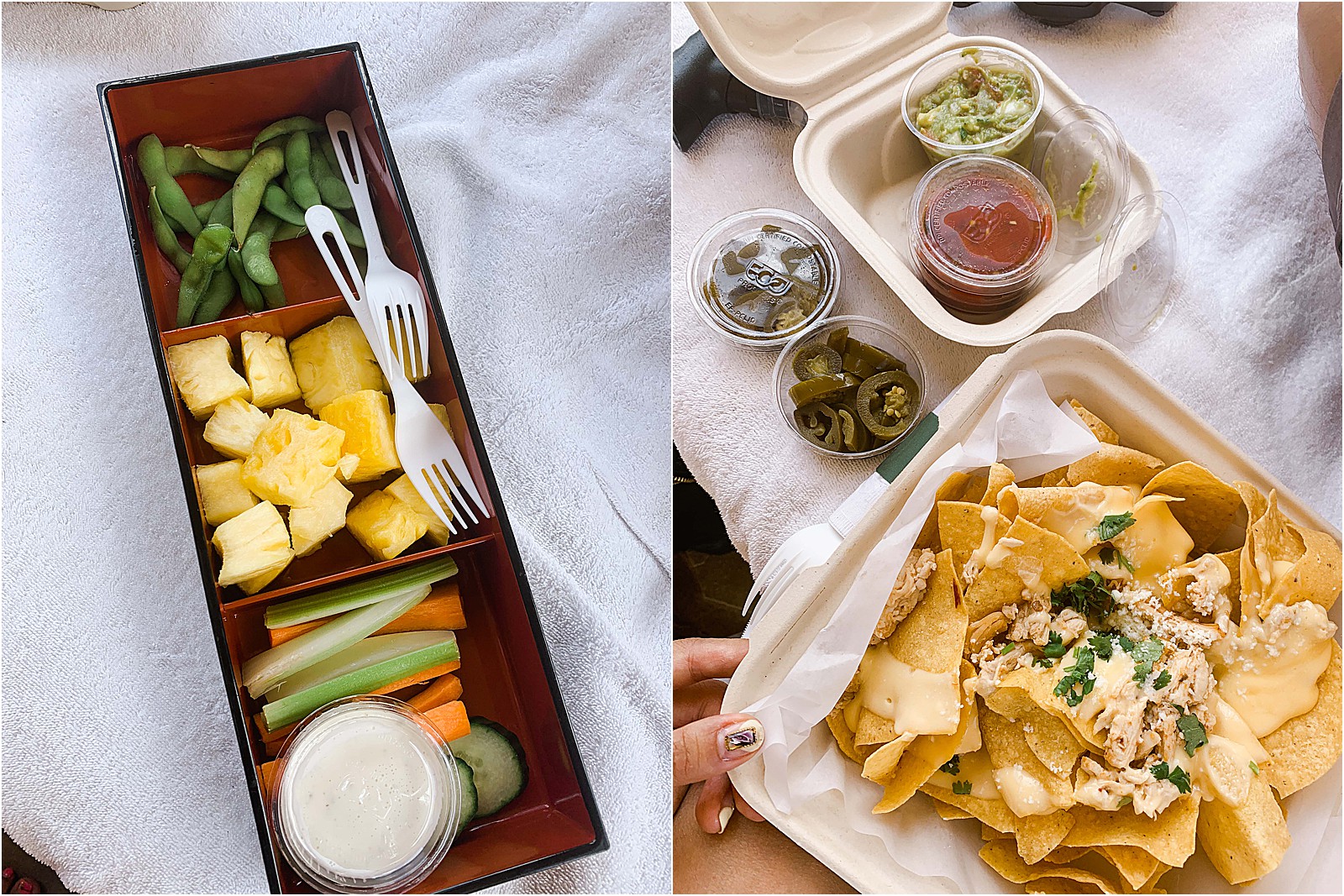 They offer complimentary bento box with seasonal fruits and vegetables like above. I also enjoyed the poolside nachos with extra jalapeños. 😉
4. Enjoy Kids Activities At Fairmont Kea Lani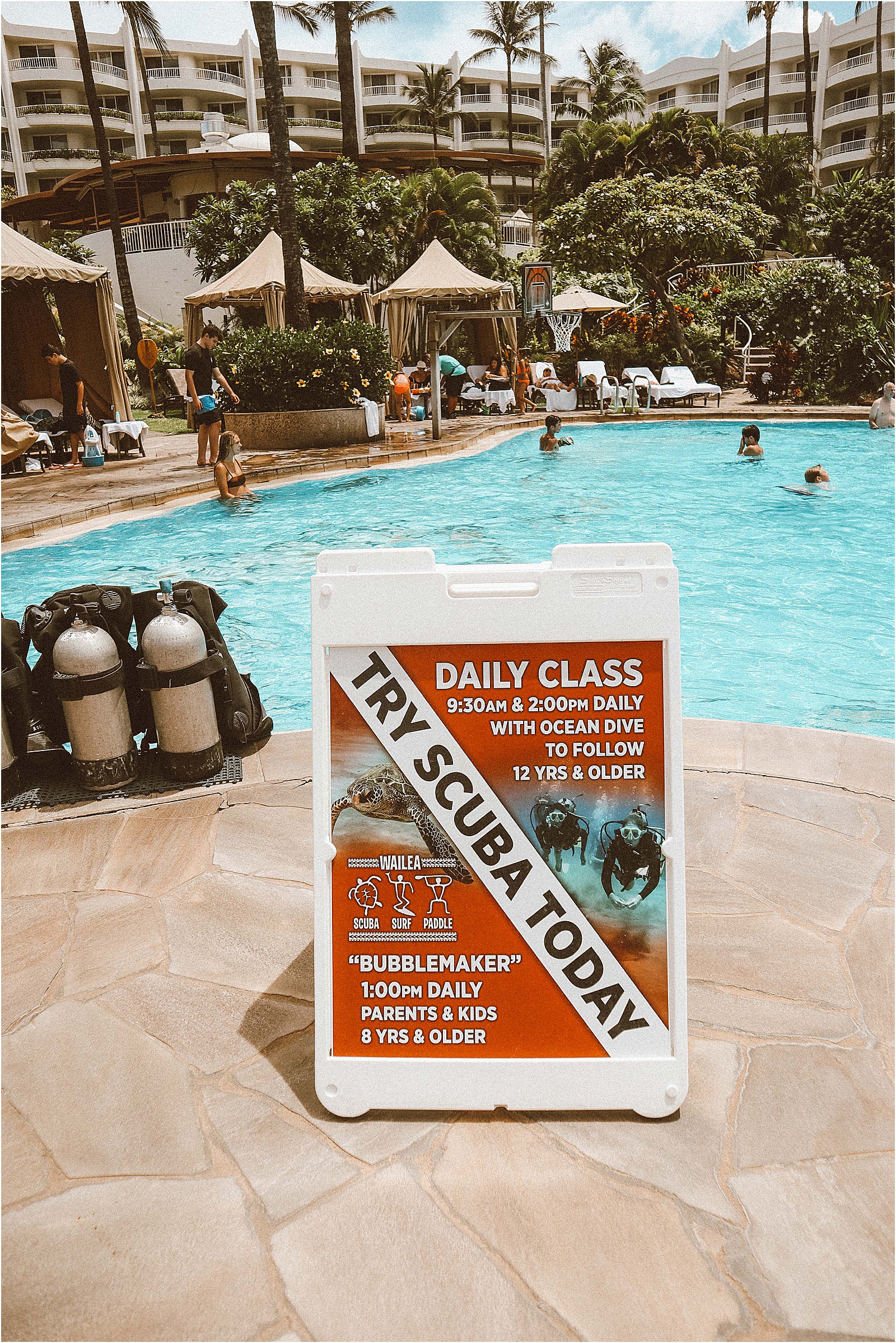 In addition to their awesome slide, Fairmont Kea Lani offers various activities for kids of all ages. They offer daily scuba classes for kids ages 12 and up and "bubble maker" for parents and kids 8 years and older.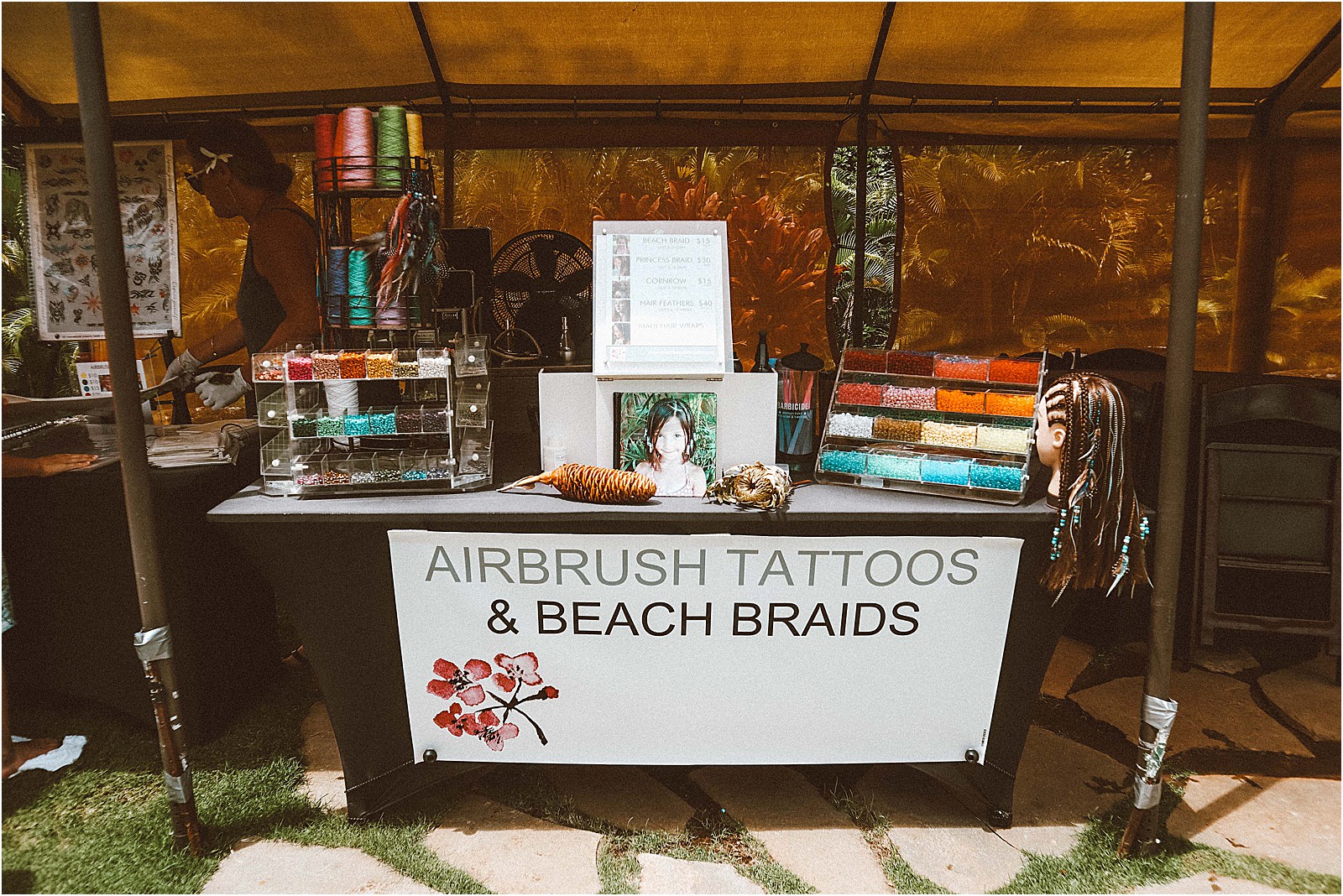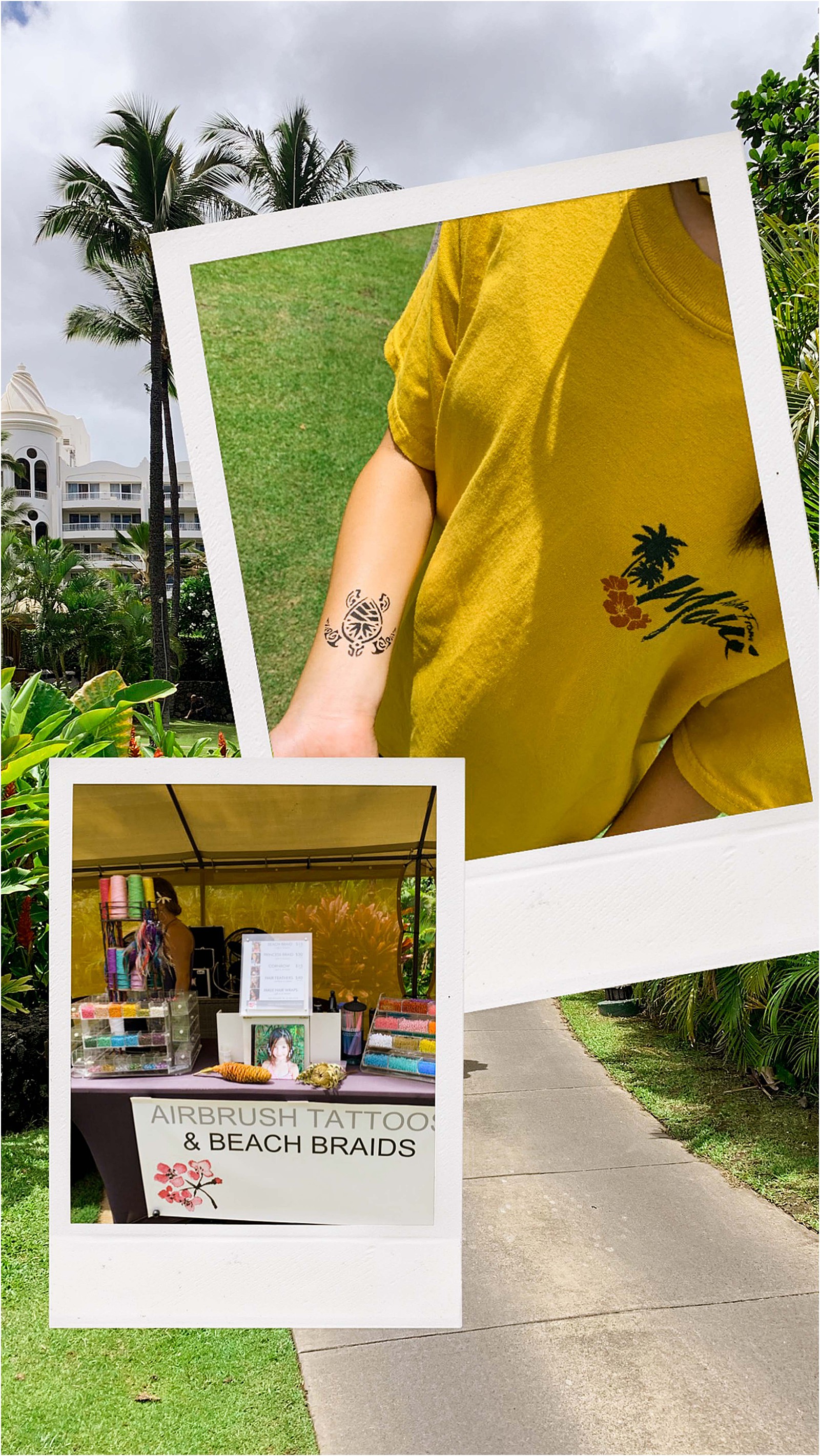 You can also find airbrush tattoo + hair braid station for the older kids. My daughter loved her turtle tattoo as she is obsessed with turtles! You can find more detailed information about its wide variety of seasonal activities here.
5. Enjoy a nice family dinner at Kō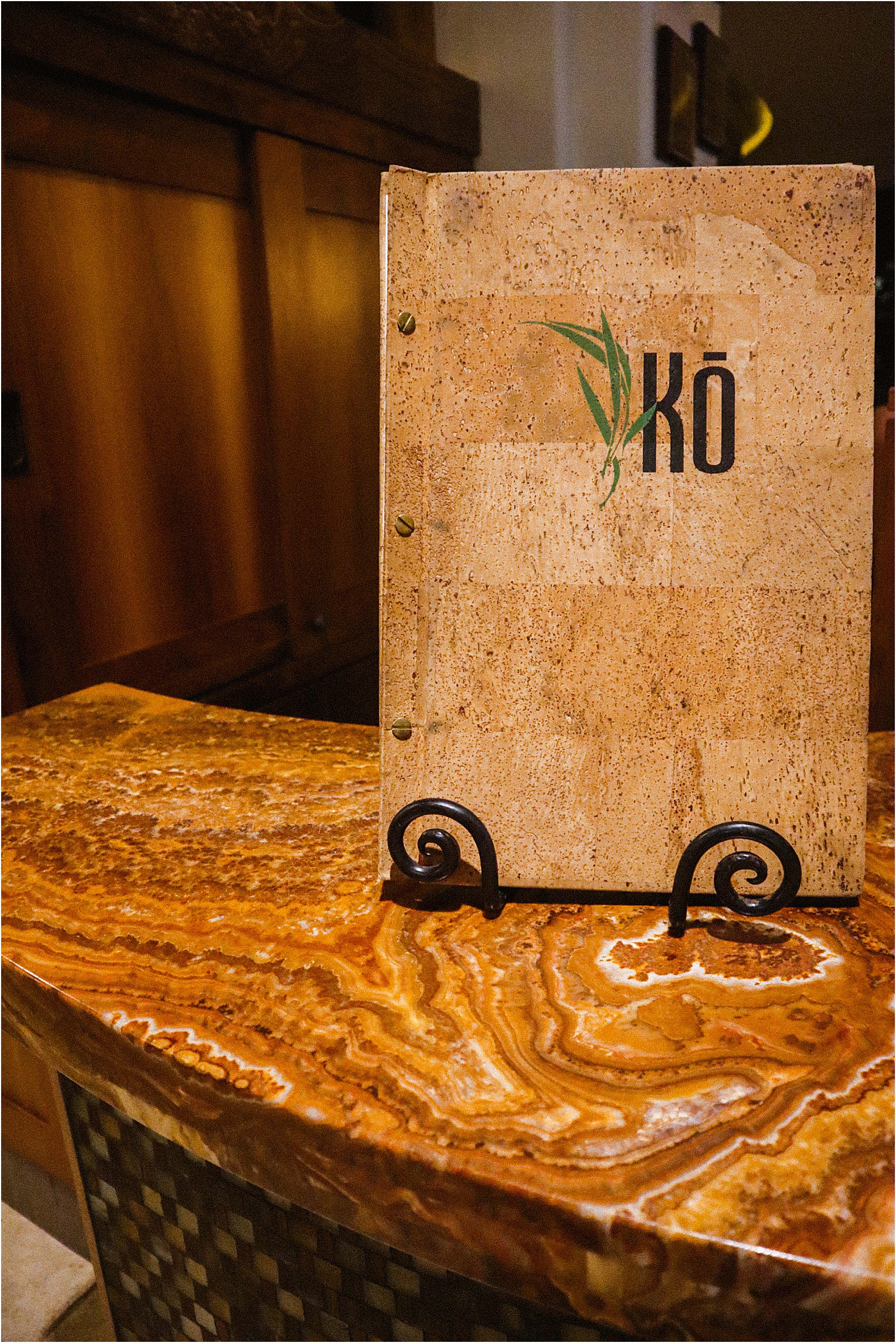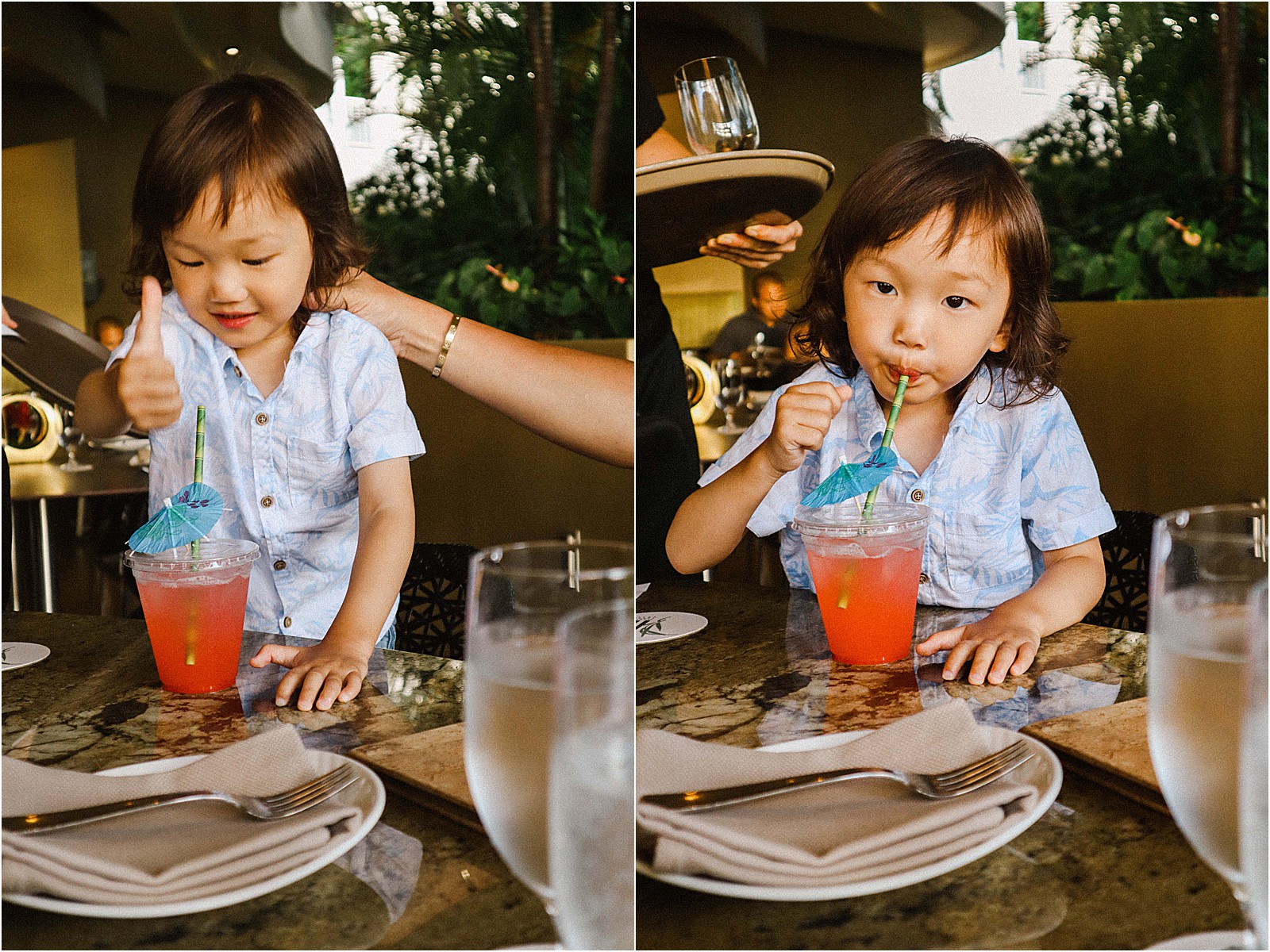 Kō is an award-winning restaurant located on the property. The expansive menu features island family recipes that have been passed down for generations including Hawaiian, Chinese, Filipino, Korean, Portuguese and Japanese favorites. Executive Chef Tylun Pang leads the culinary masterpieces by giving authentic Hawaiian recipes a farm-fresh, contemporary twist.
The menu was extensive, service was attentive and the restaurant is perfect for families. We loved getting dressed up (although resort casual is ok) to have our special family dinner in paradise.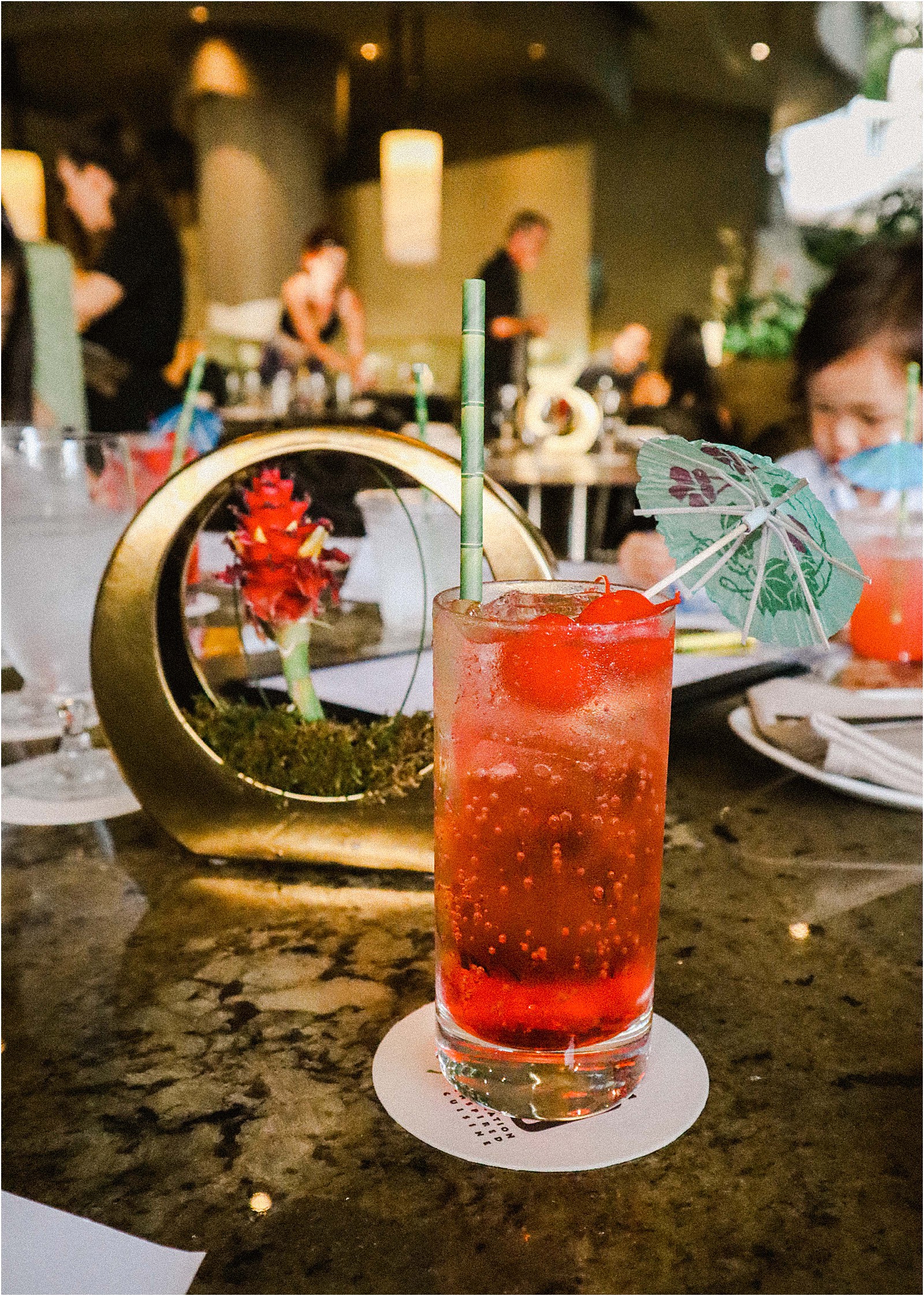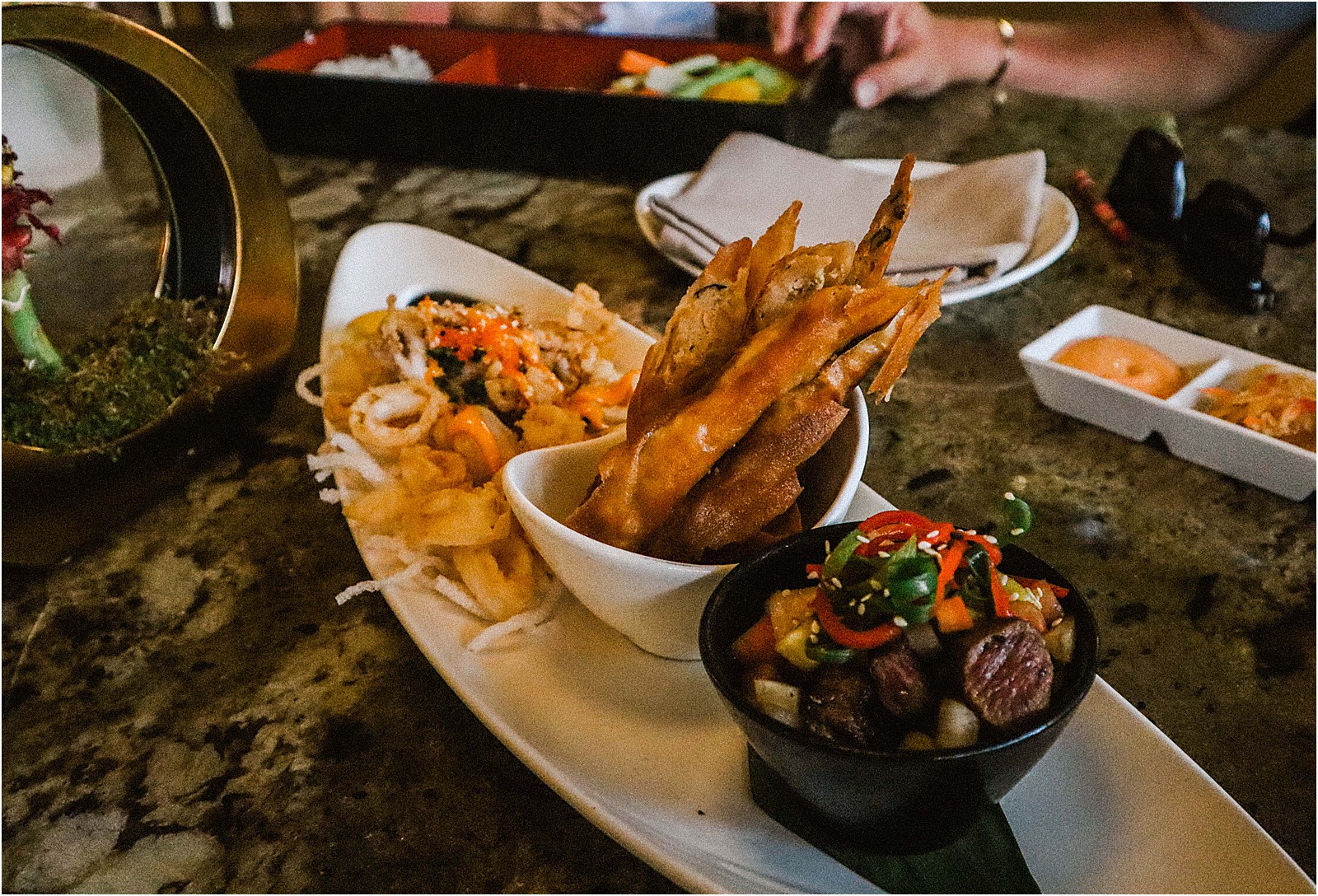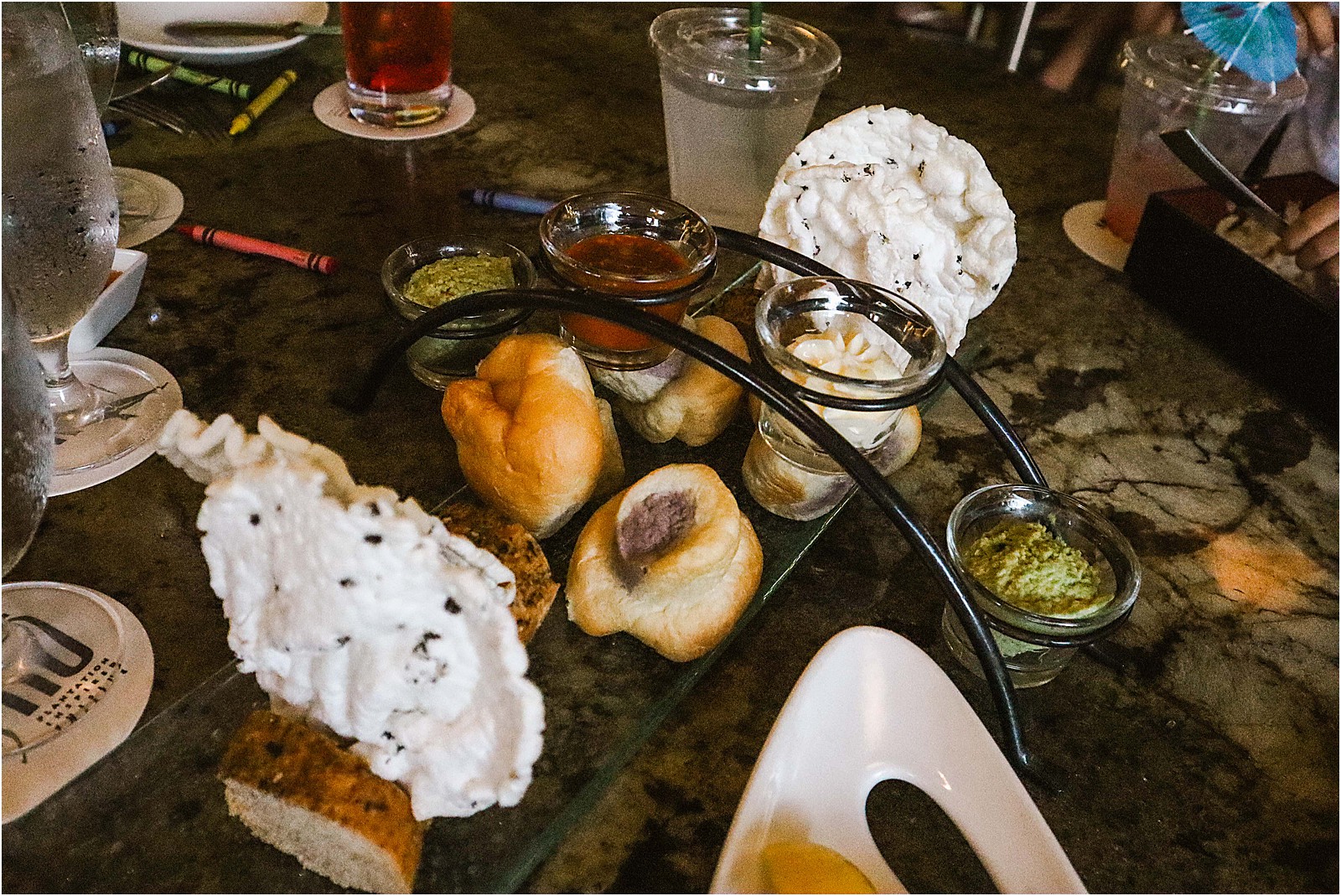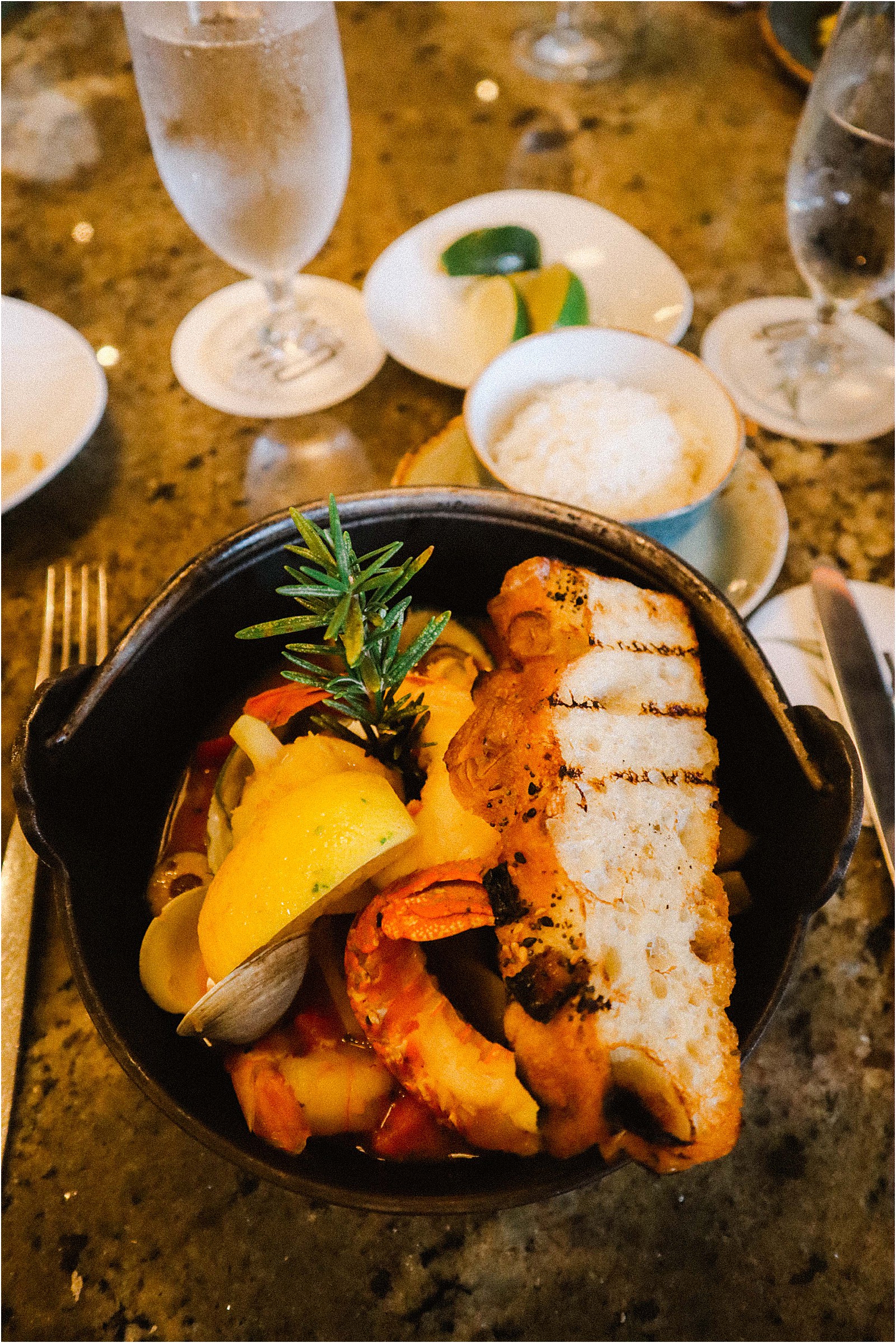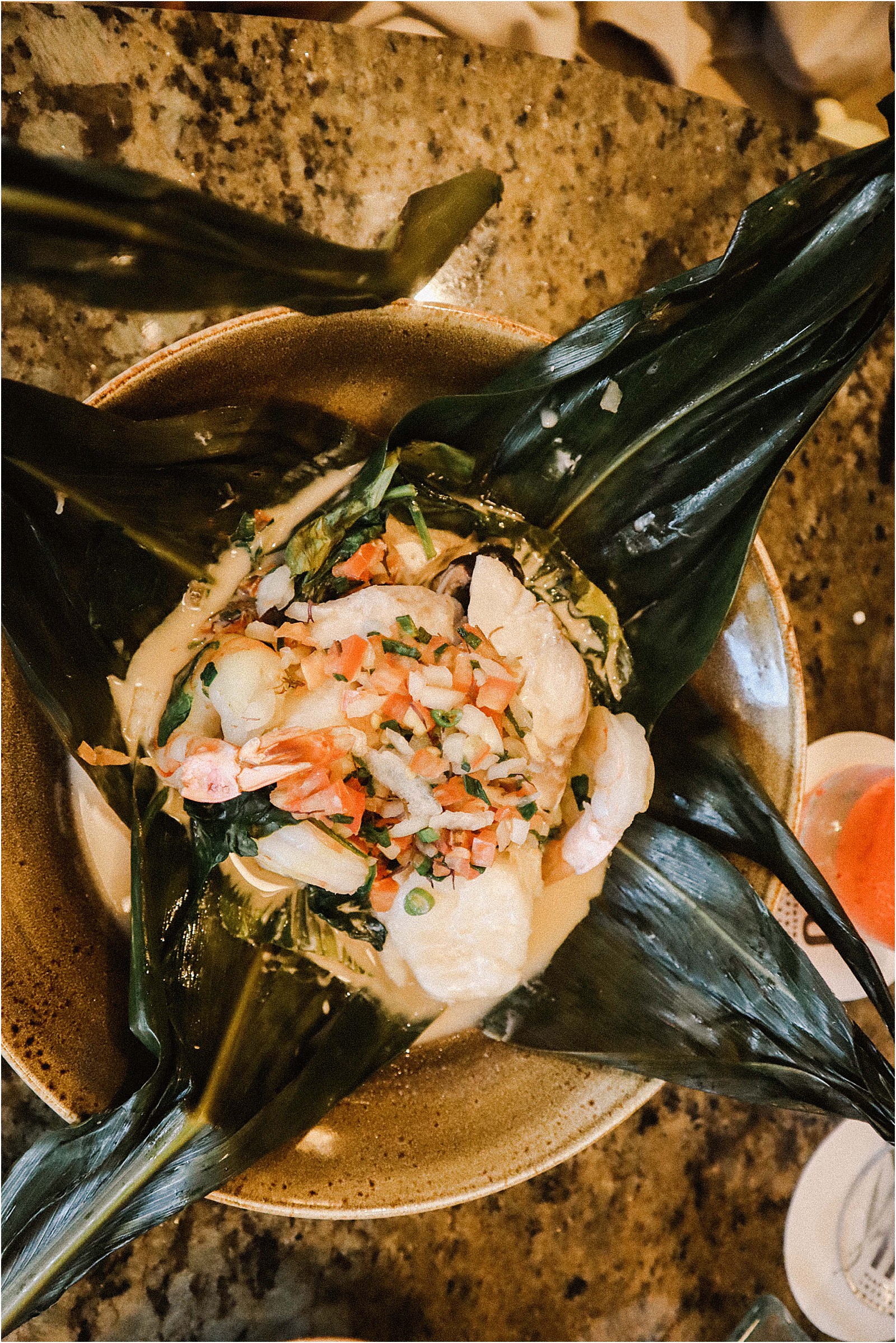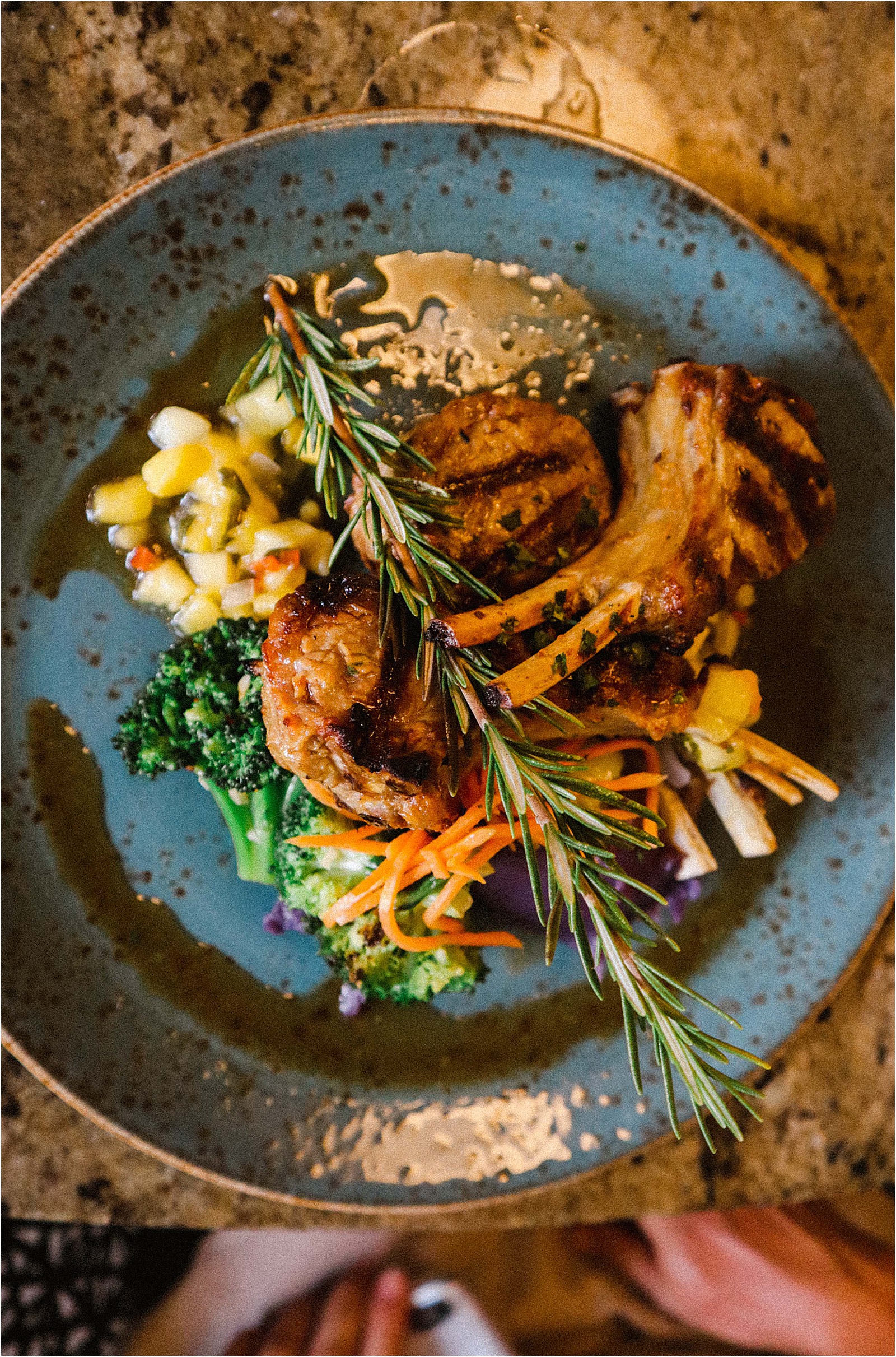 The menu is always changing but we loved the seafood, lamb and udon noodle dishes. The kids loved their kids' meal and dessert!
6. Pamper yourself at the Willow Stream Spa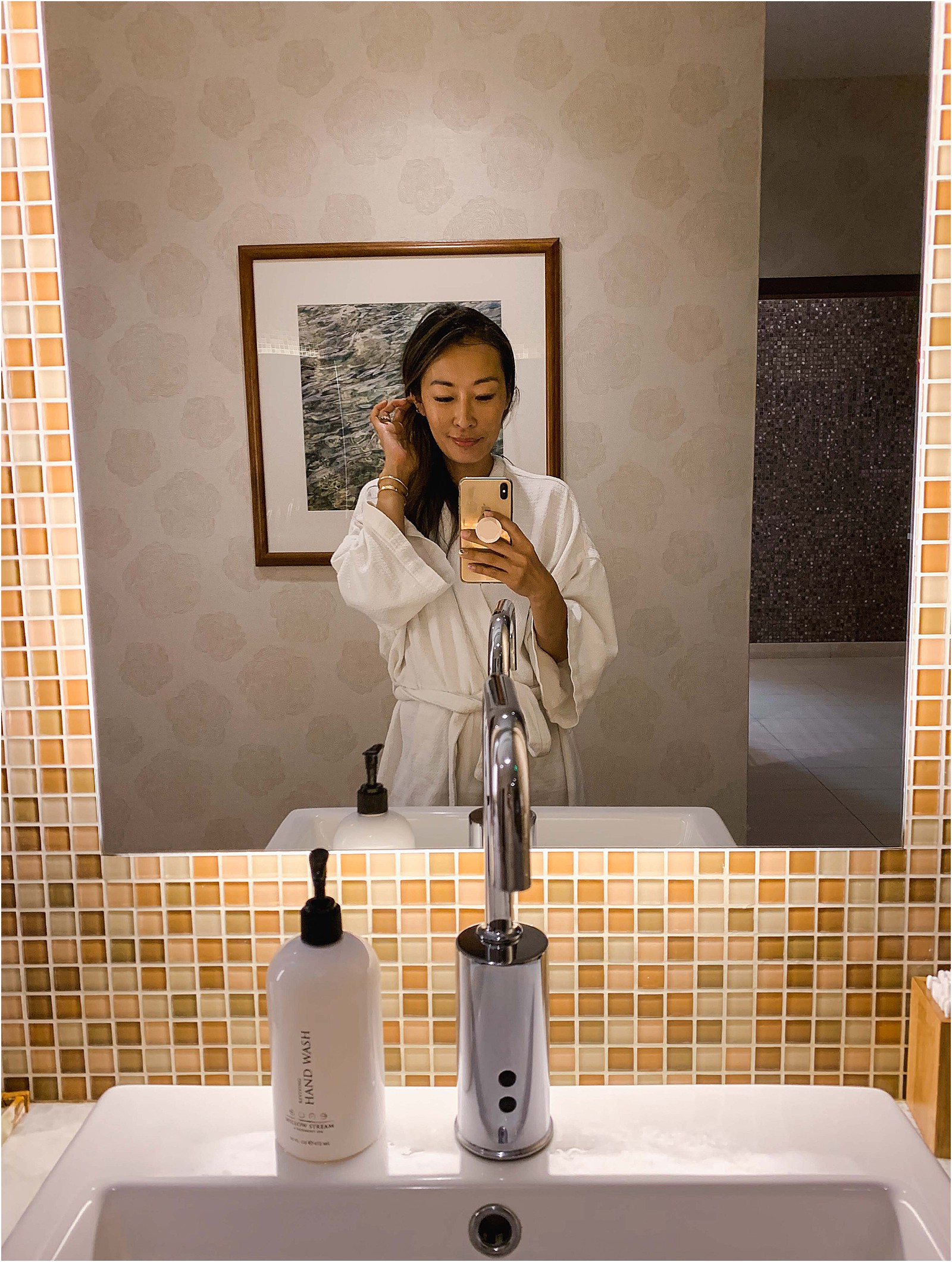 When visiting Fairmont Kea Lani, be sure to make a reservation at Willow Stream Spa to pamper yourself and indulge in the healing Maui vibes. I treated myself and my husband to a couple's massage and it was heavenly- especially because it was our first couple's massage in many years. My husband who normally shies away from pampering himself enjoyed all the amenities as well, including the Eucalyptus steam room and various rain showers.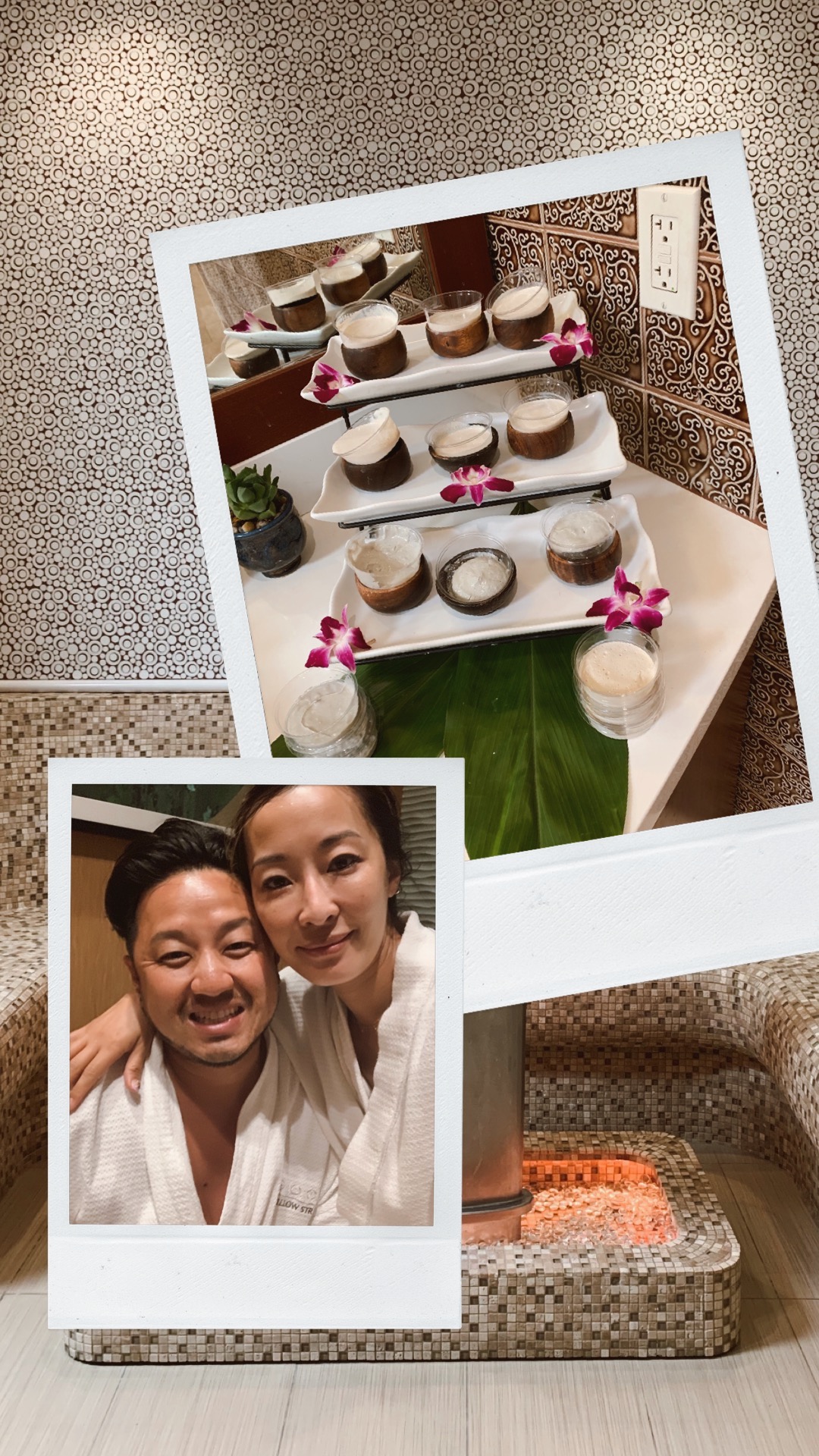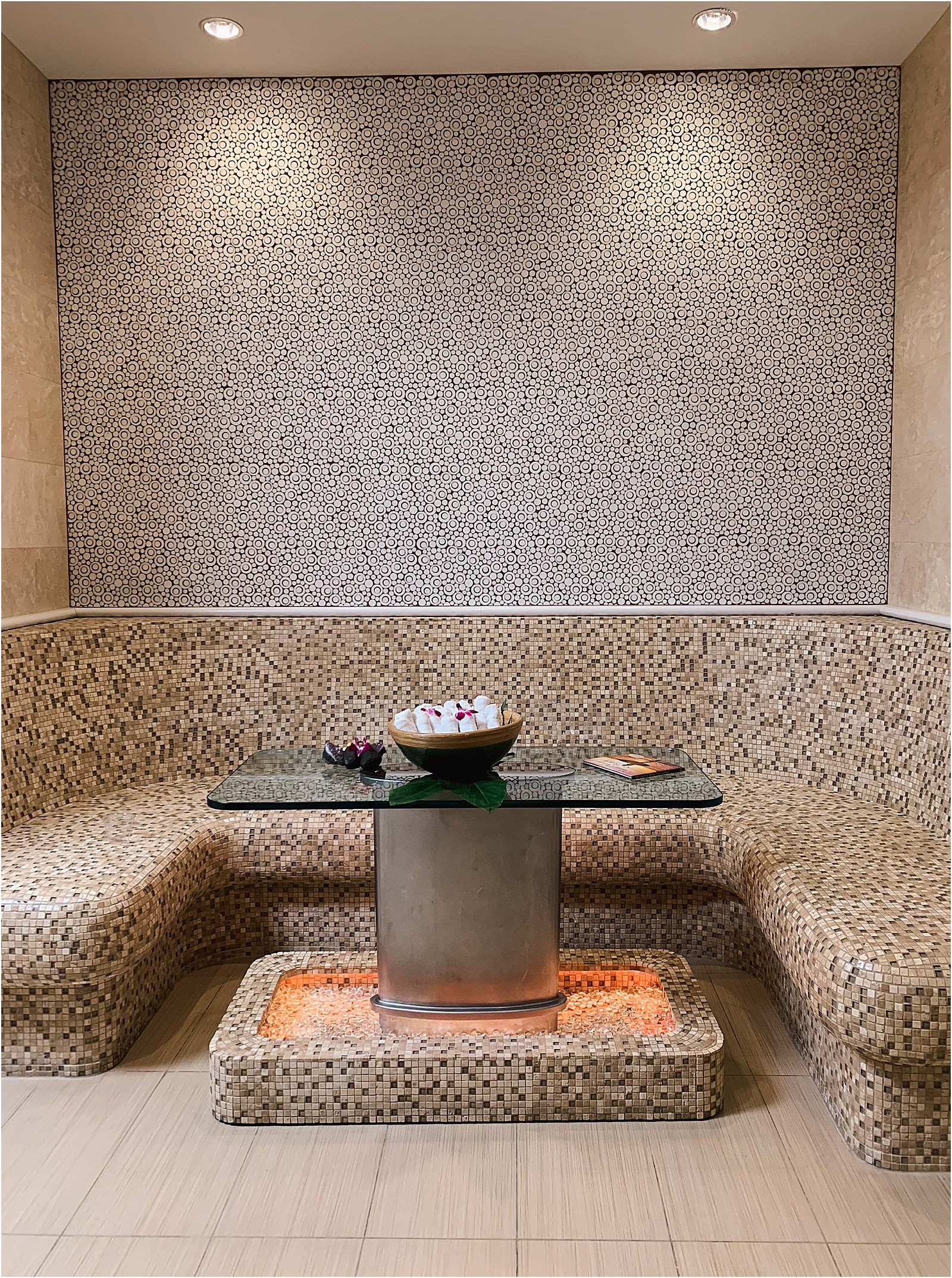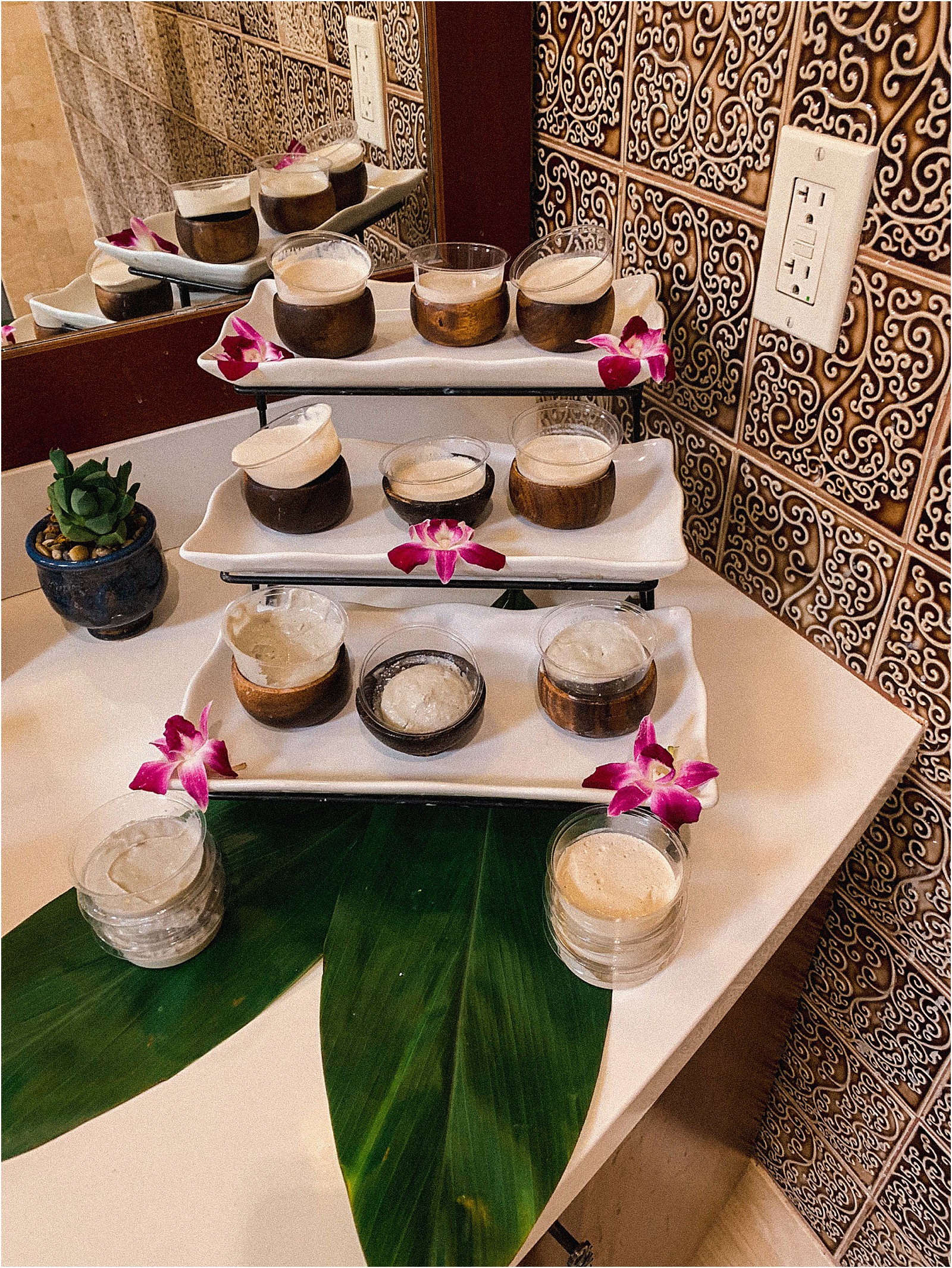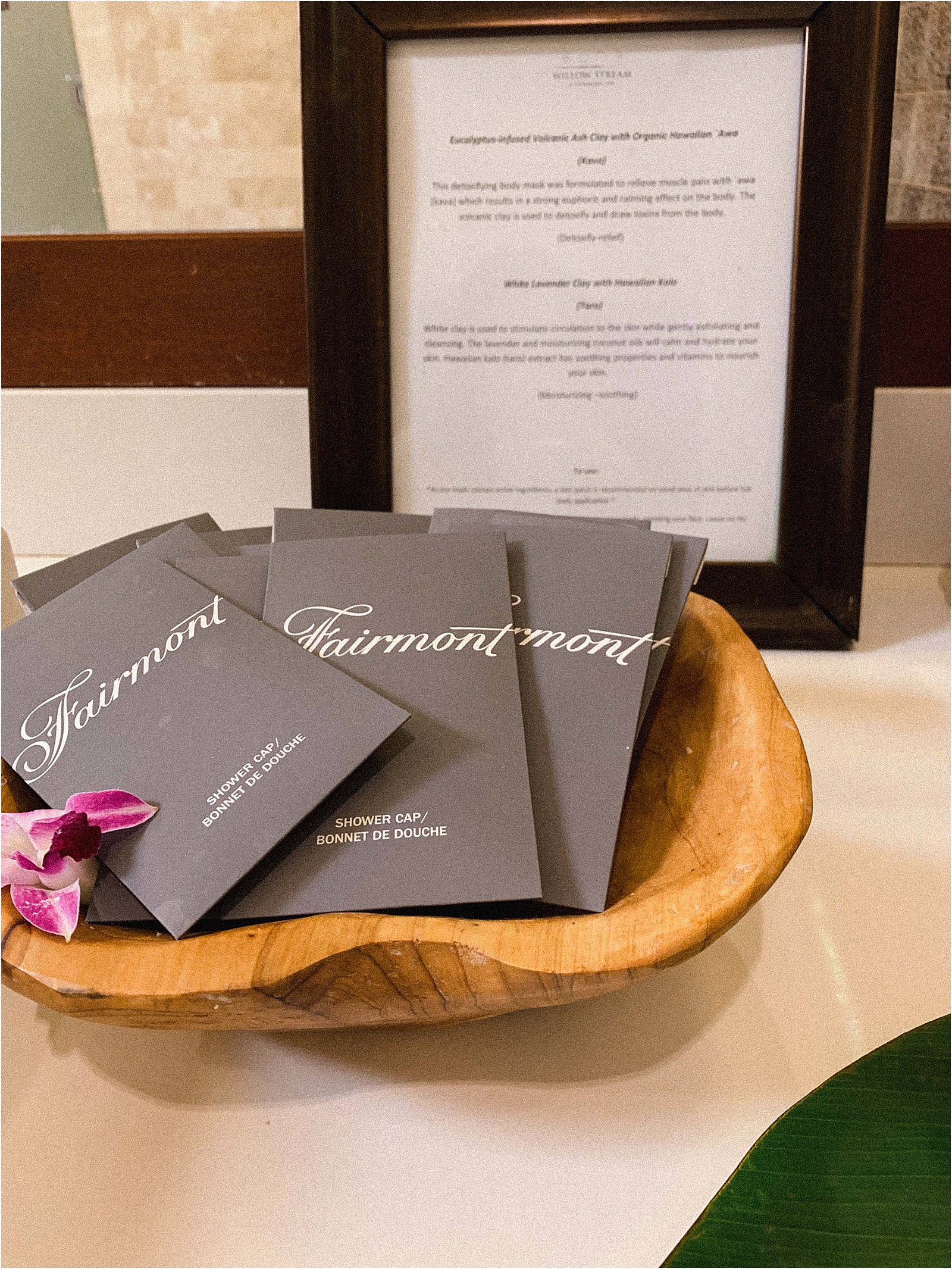 We spent a relaxing and healing afternoon at the Willow Steam Spa which was so great for our mind and soul. It felt especially therapeutic because we were in the beautiful island of Maui. Like I always say, there's something so special and healing about this island.
7. Enjoy the sunset at the beach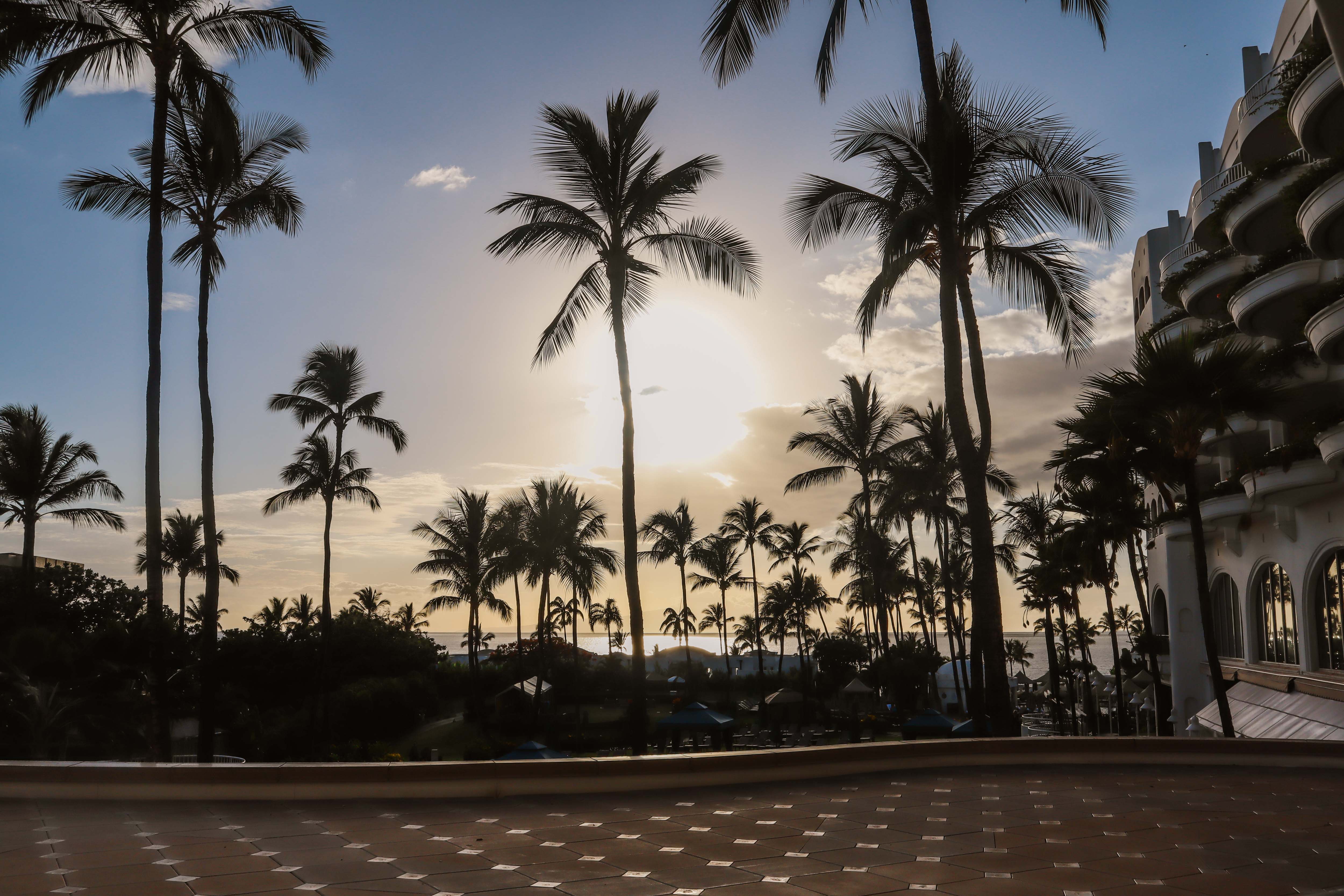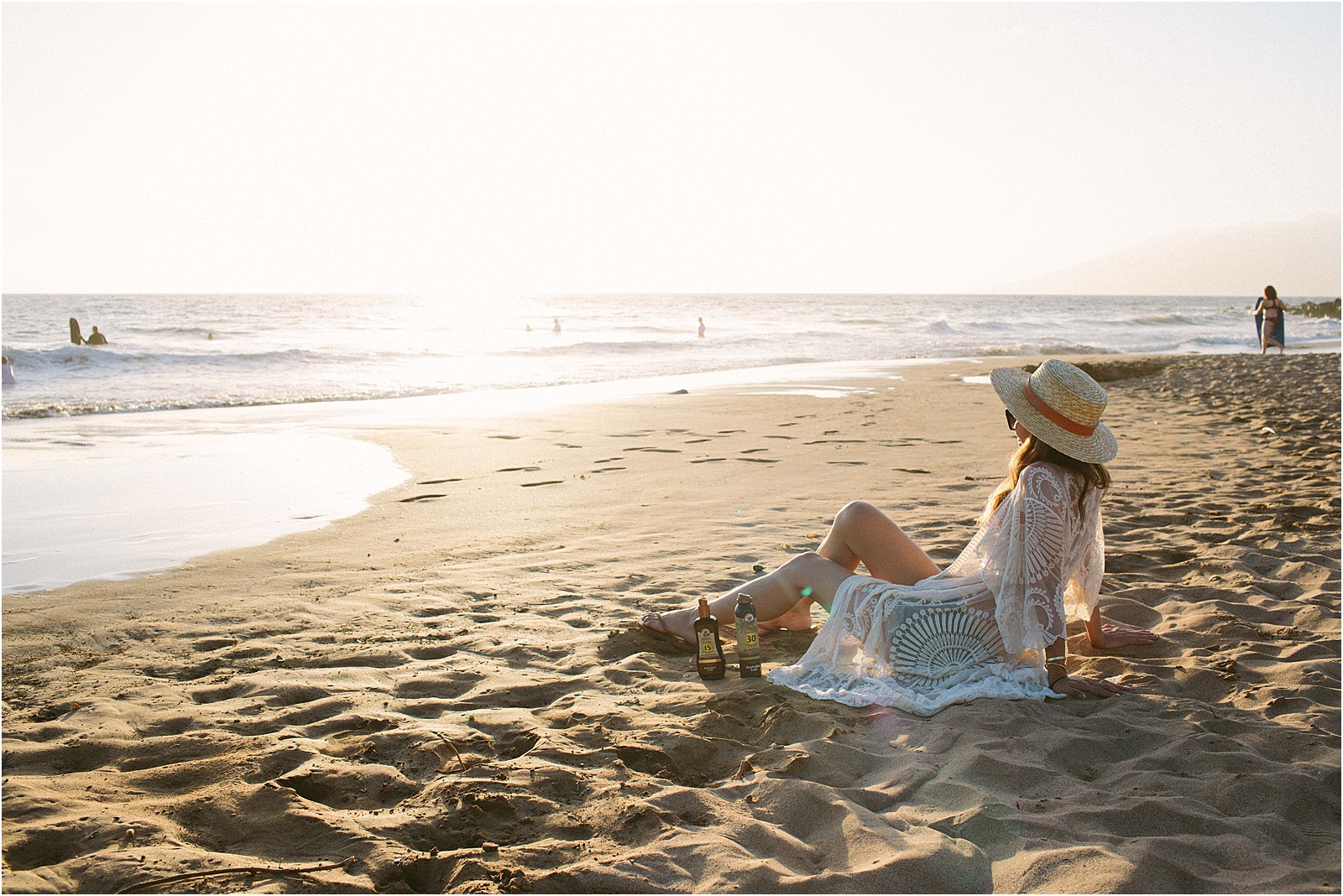 One of our favorite parts of Maui is the beautiful sunset. We've been to this island many times and we were lucky with beautiful weather every time whether it's in July or November. When visiting Fairmont Kea Lani, be sure to grab your camera and walk down to the beach located right behind the property right before sunset. You can enjoy the most stunning sunset and listen to the ocean waves. Take family photos to capture priceless memories to last a lifetime.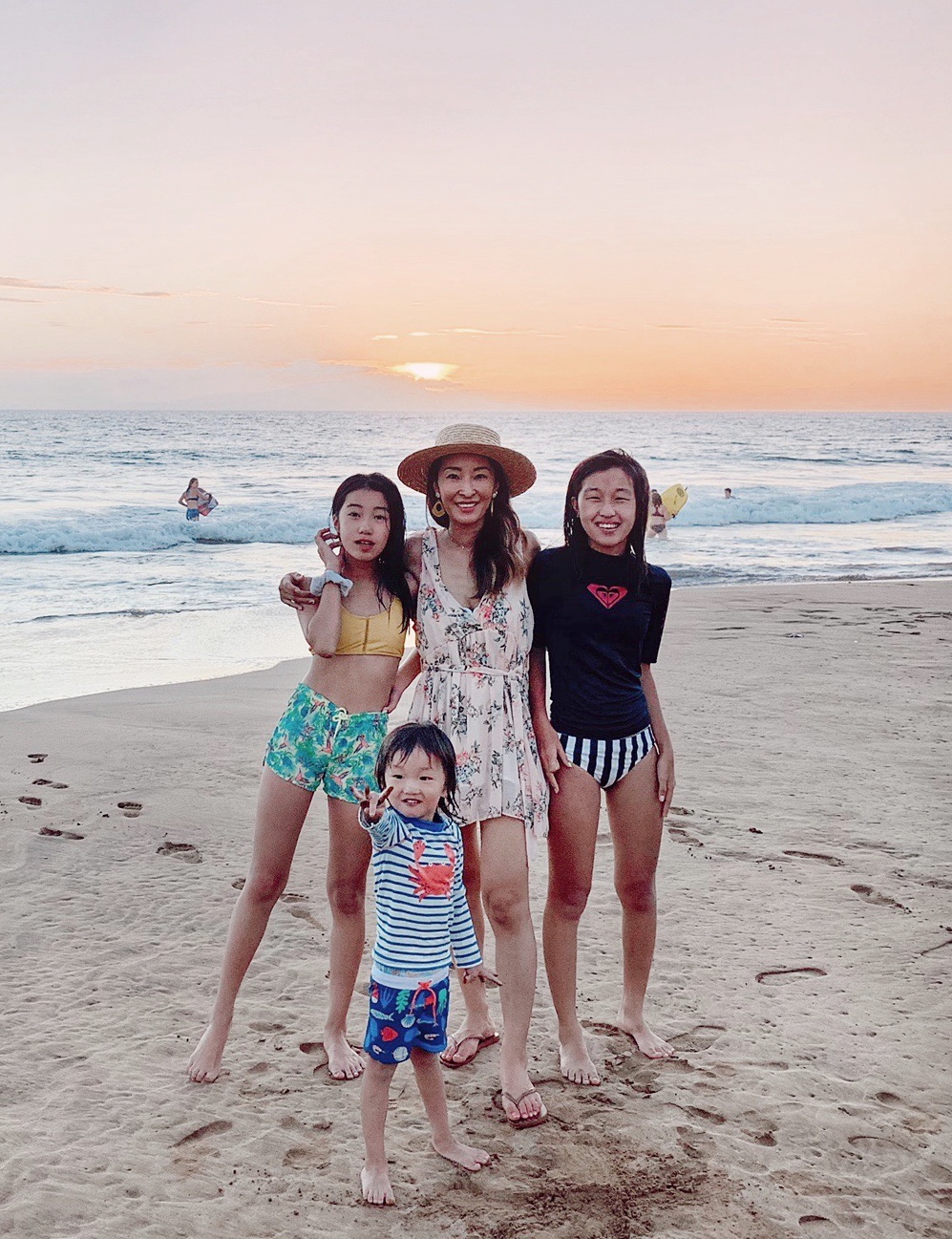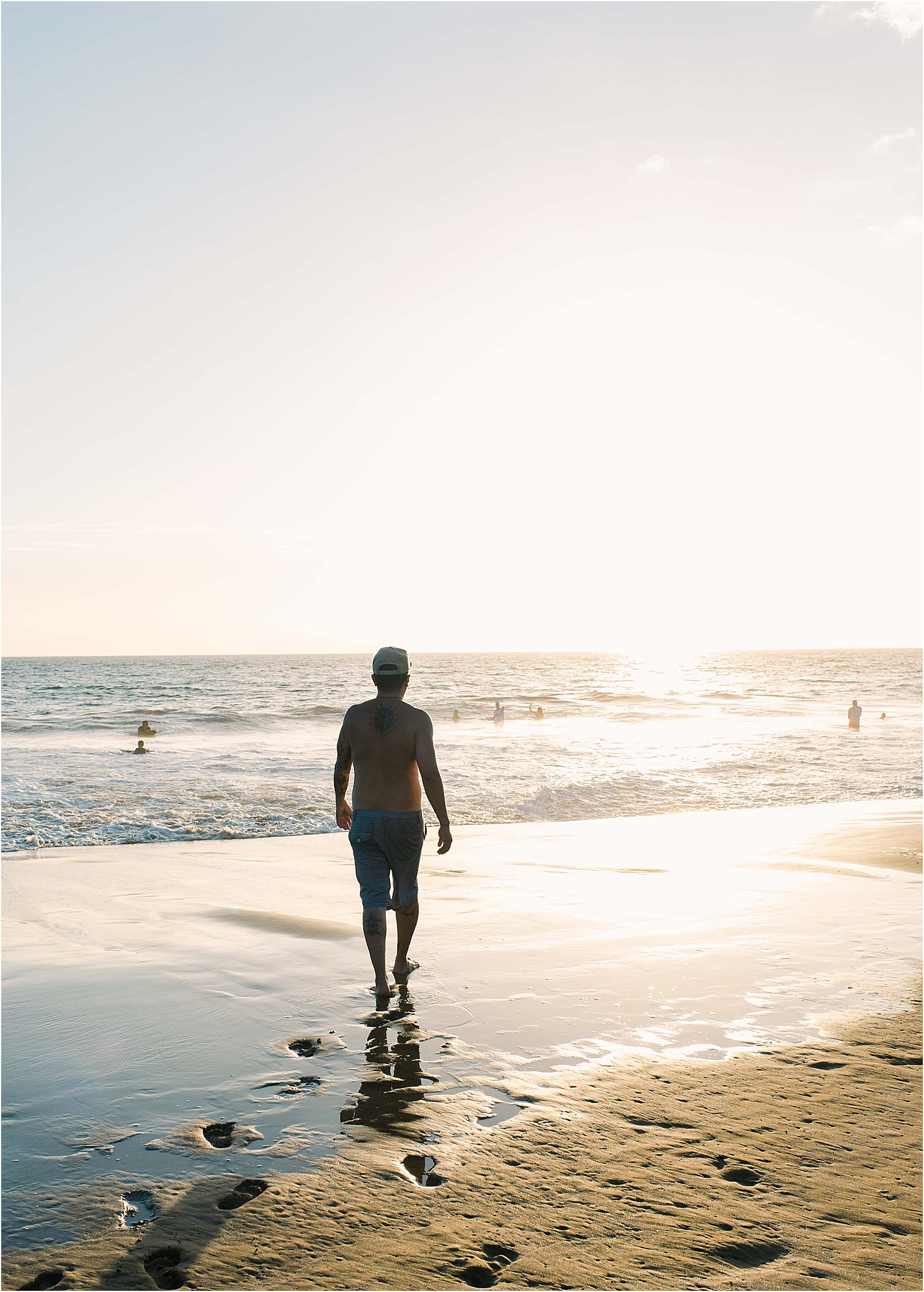 Other service & amenities at Fairmont Kea Lani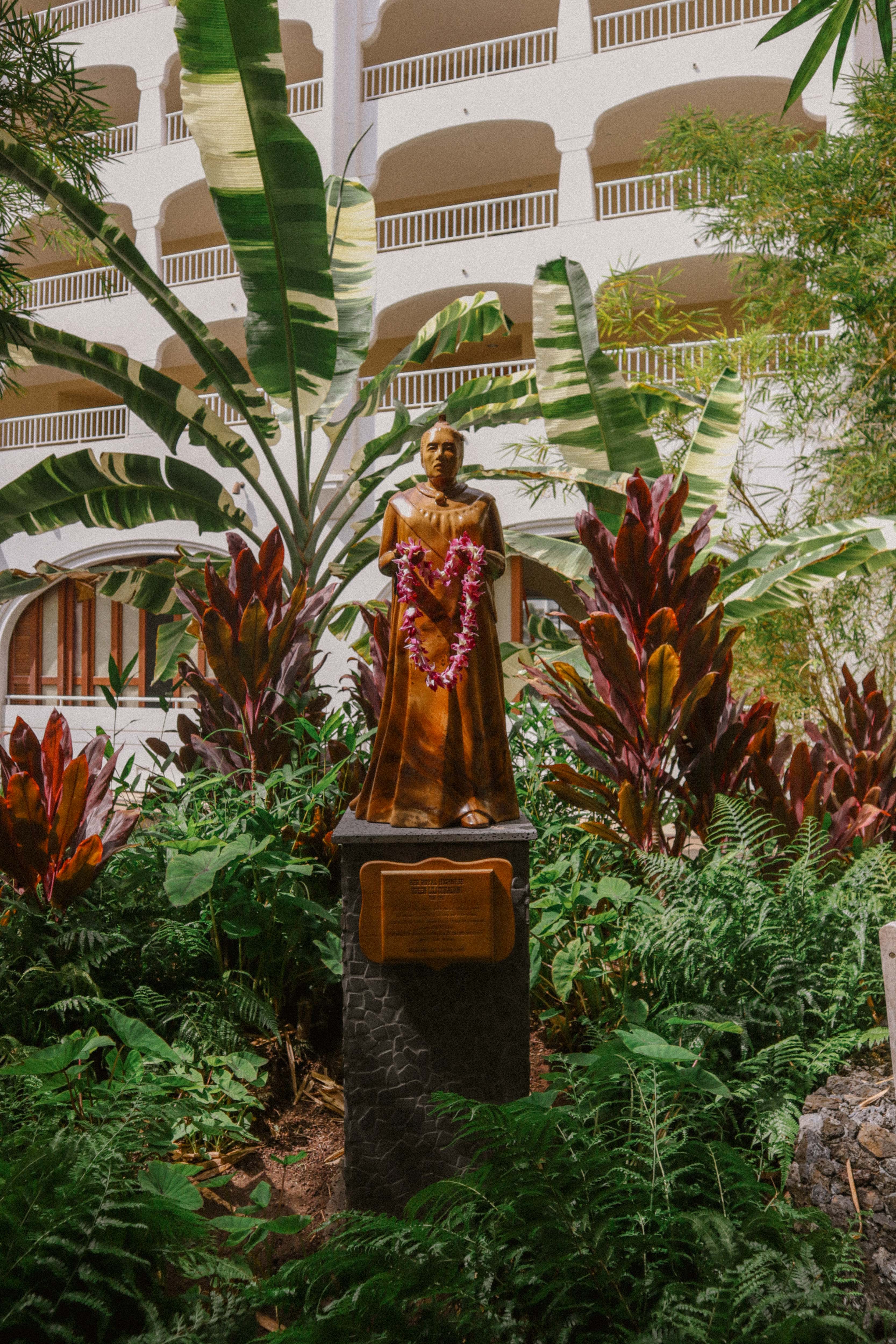 Fairmont Kea Lani Wailea is the perfect resort for families not only because of its spacious suites, great dining options and abundant kid-friendly activities but also due to its cultural and historical heritage that is educational for the whole family. You can find beautiful sculptures located throughout the resort that honors the rich history and culture of Hawaii which I find so meaningful for the kids.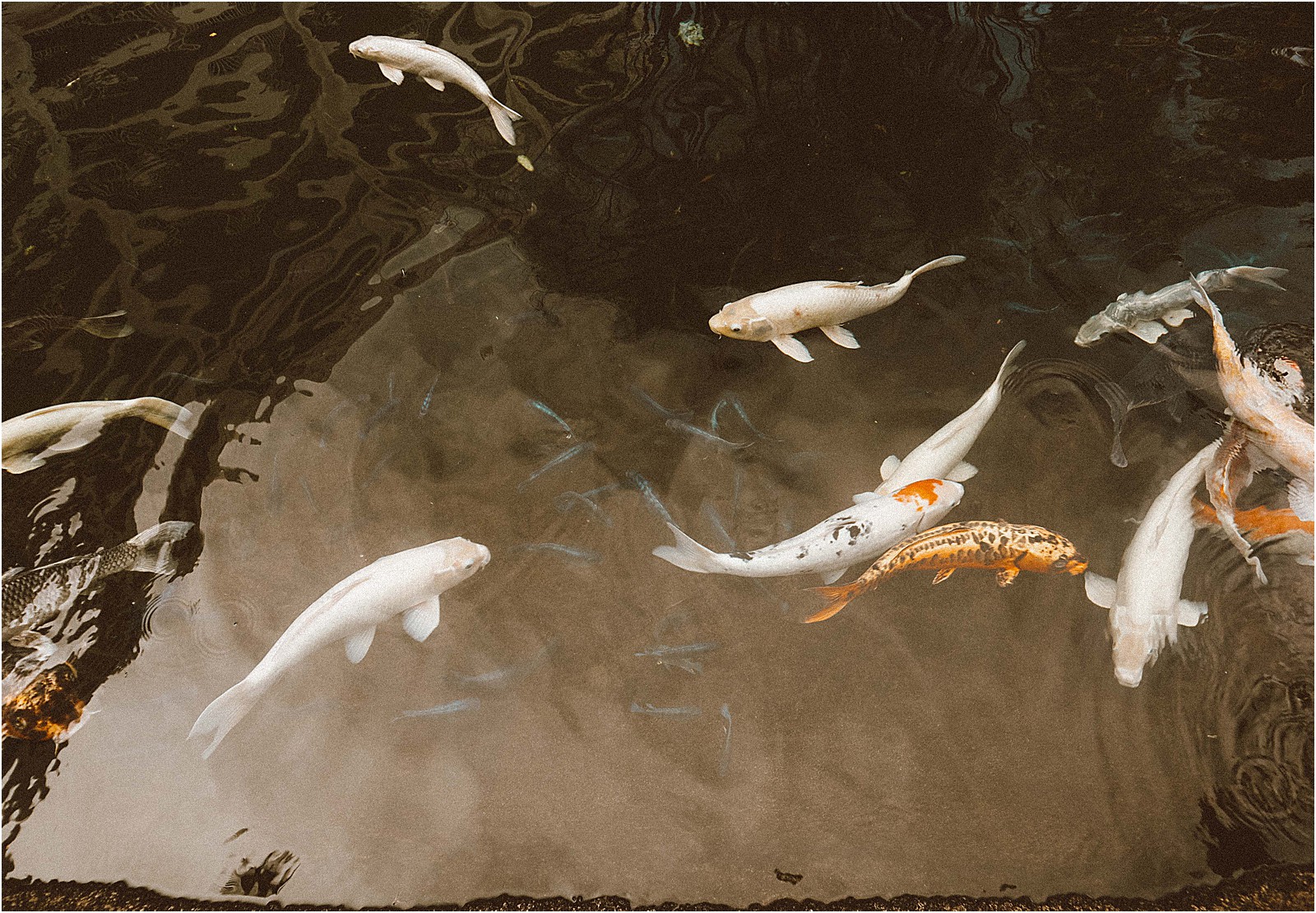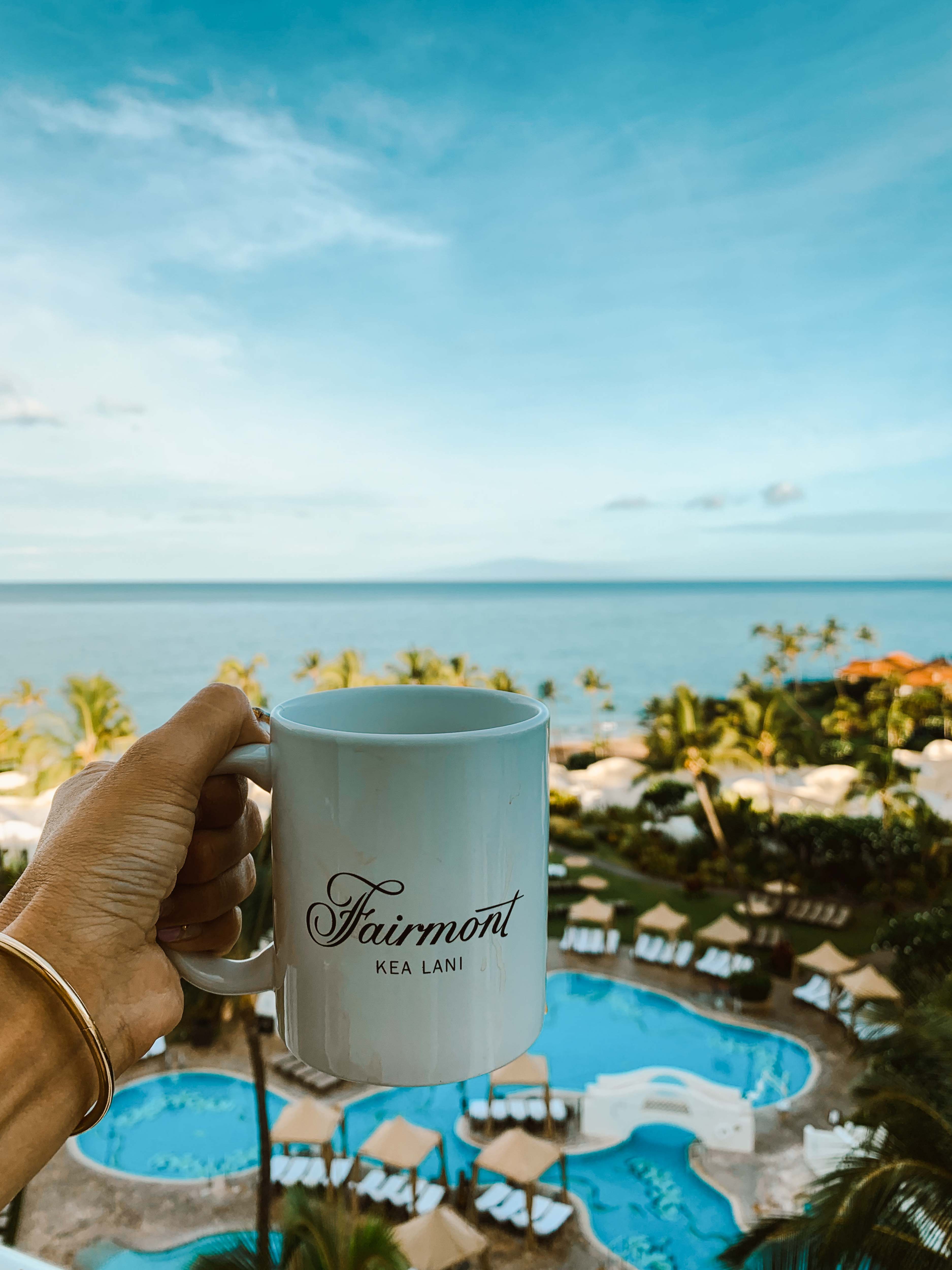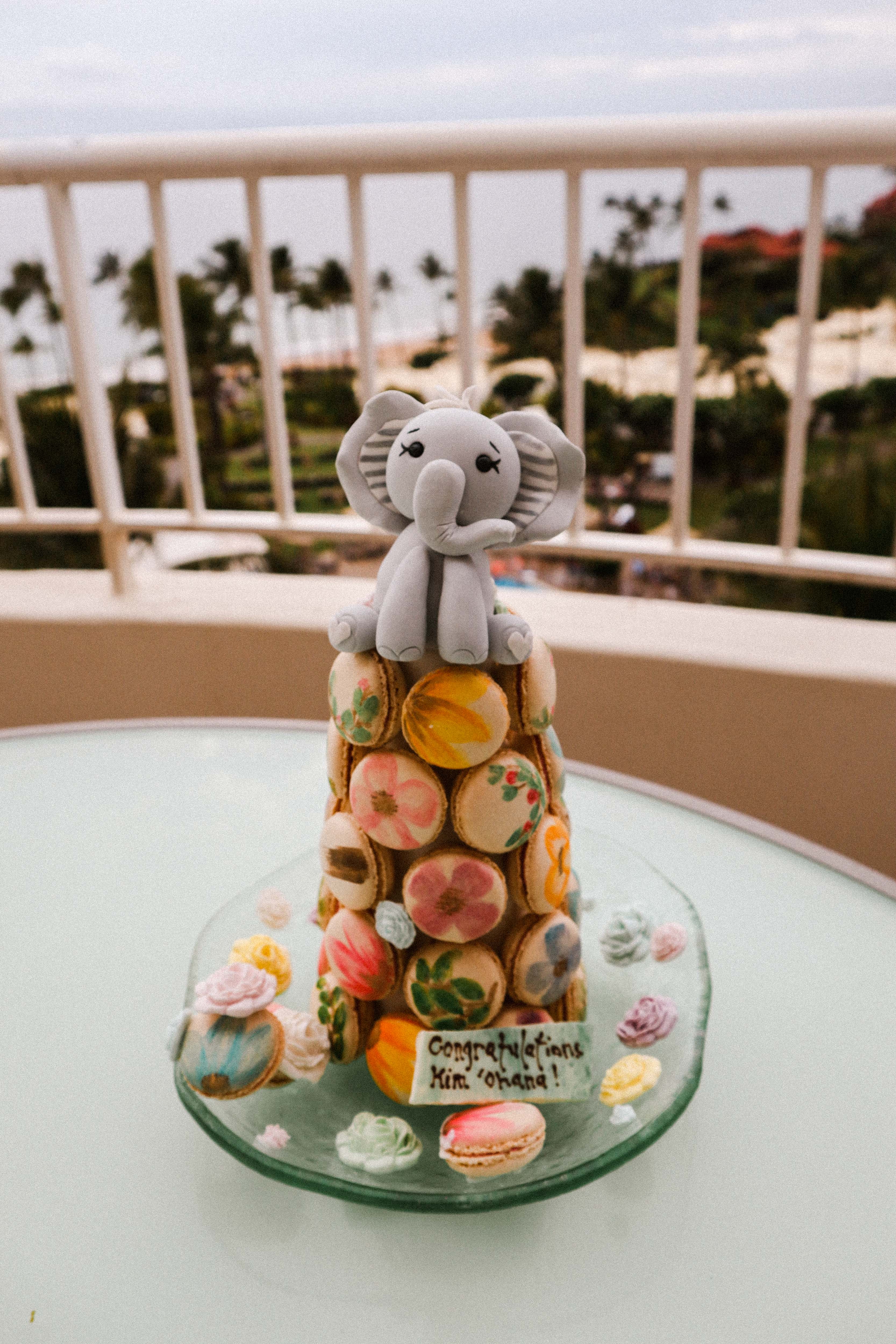 The Fairmont Kea Lani team also helped me to celebrate our new baby with this adorable macaron cake. It brought tears to my eyes after spending such a relaxing week in paradise and made me realize again why we keep coming back to this magical island with our kids.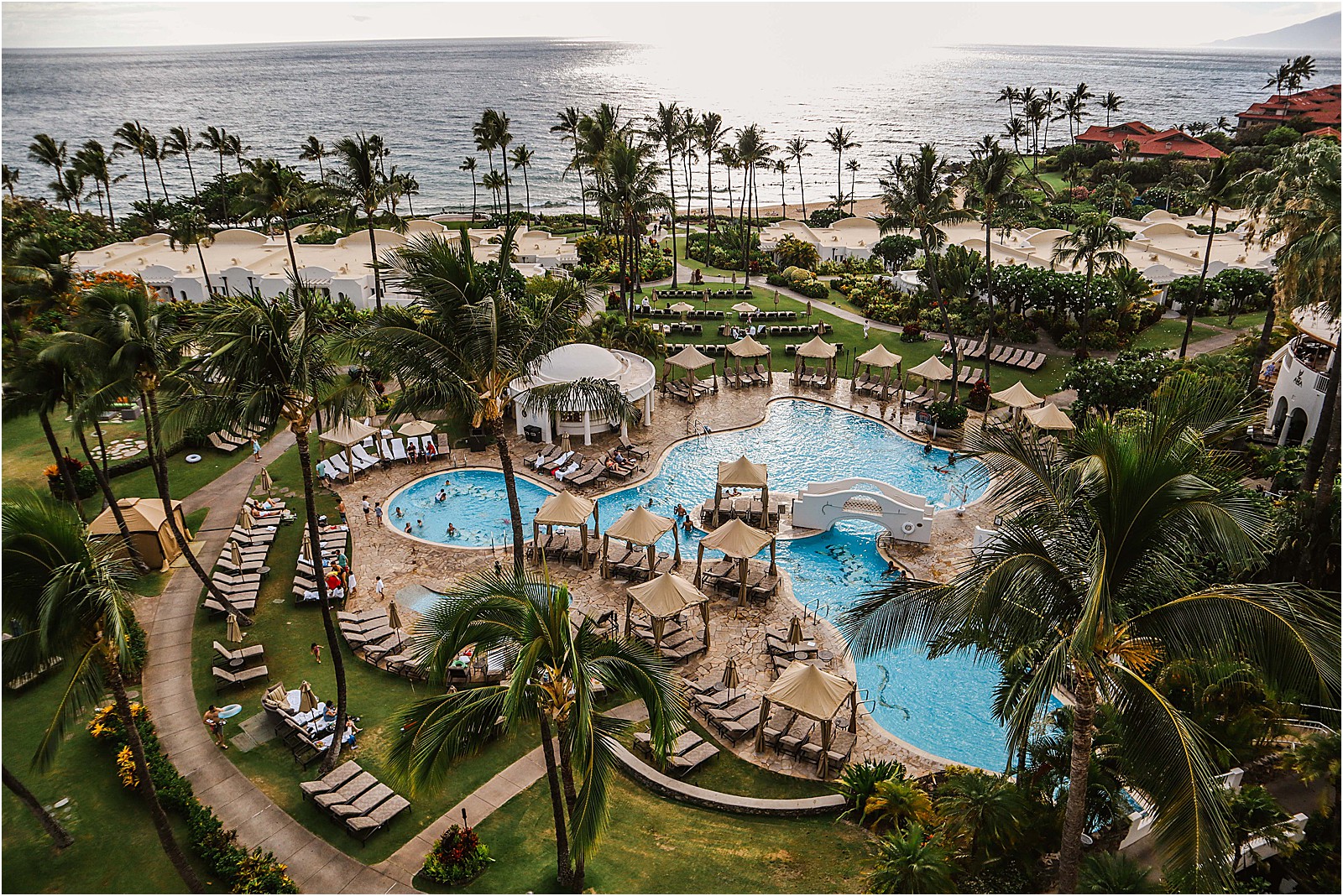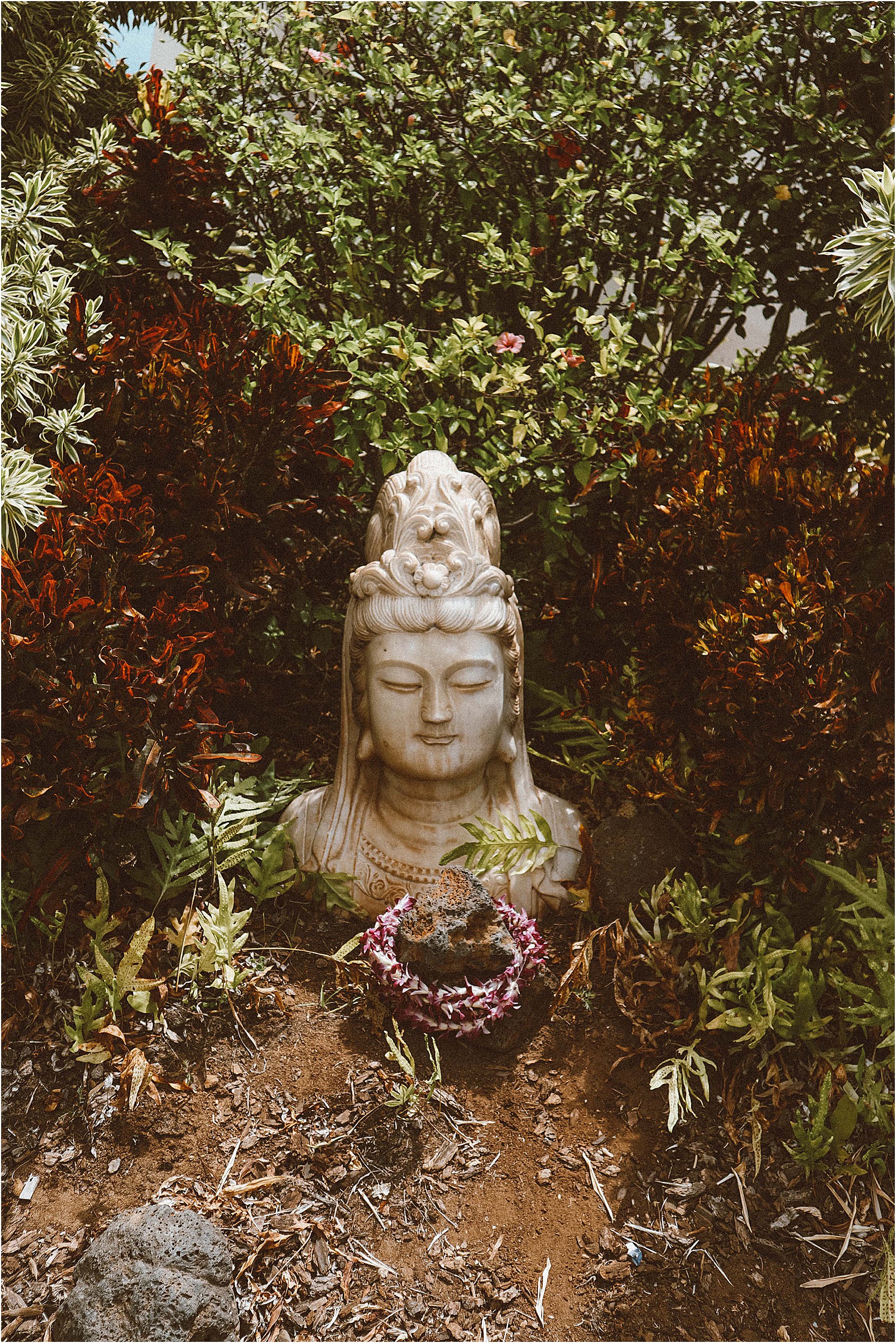 Thank you Fairmont Kea Lani for being such a special place in my family's life and for being our home away from home in Maui. We can't wait to be back to soak in your beautiful healing energy!
Let me know if you have further questions regarding this beautiful family-friendly resort in Wailea. Next up I'll share some fun activities you can do with your kids while you're visiting Maui. Stay tuned!
All photos are shot with my iphone and Canon M50.