Summer is such a special season, isn't it? The warm weather and longer days create the perfect backdrop for unforgettable moments with loved ones.
The summer's arrival also means more BBQs!
Backyard BBQs have become a cherished tradition for many, myself included. There is just something magical about gathering around the grill, savoring delicious food, and basking in the joy of each other's company. As we embrace the summer vibes, I want to share some tips and mouthwatering recipes that will not only impress your guests but also add an extra level of enjoyment to your backyard BBQs.
So whether you're the host or a guest, let's make this summer one to remember!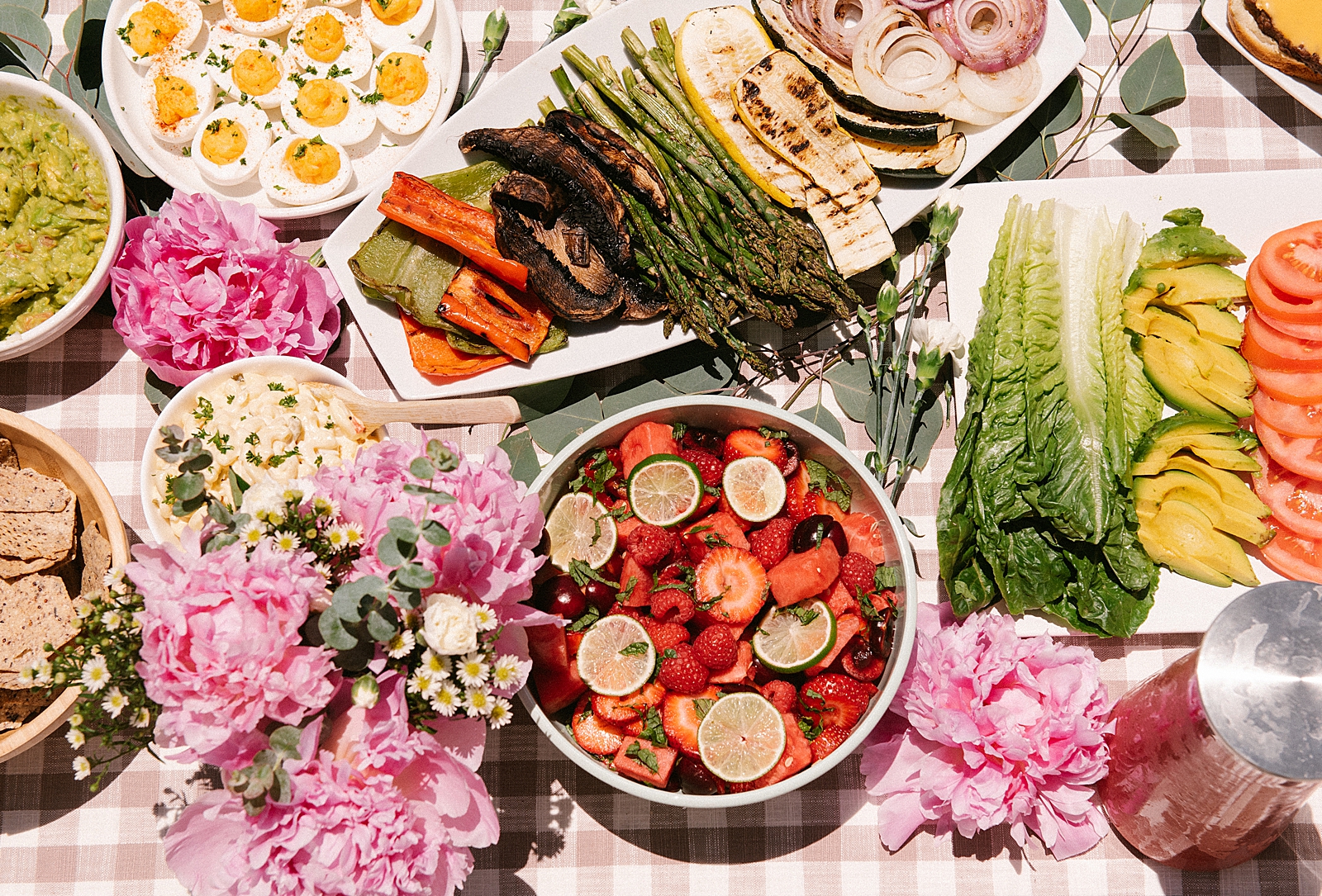 Summer Backyard BBQ Food Ideas
Summer is the perfect time to gather your friends and family for a backyard barbecue party. As you fire up the grill and bask in the warmth of the sun, it's important to have some delicious side dishes to complement your favorite grilled mains.
Everyone has their go-to favorite side dish. Whether it's the classic coleslaw, a vibrant pasta salad, or tangy baked beans, these sides add an extra layer of flavor to your barbecue spread. And let's not forget the quintessential hot dogs, perfect for those casual summer gatherings. For a festive touch, incorporate a patriotic twist with red, white, and blue-themed dishes, celebrating the spirit of summer and the upcoming holidays.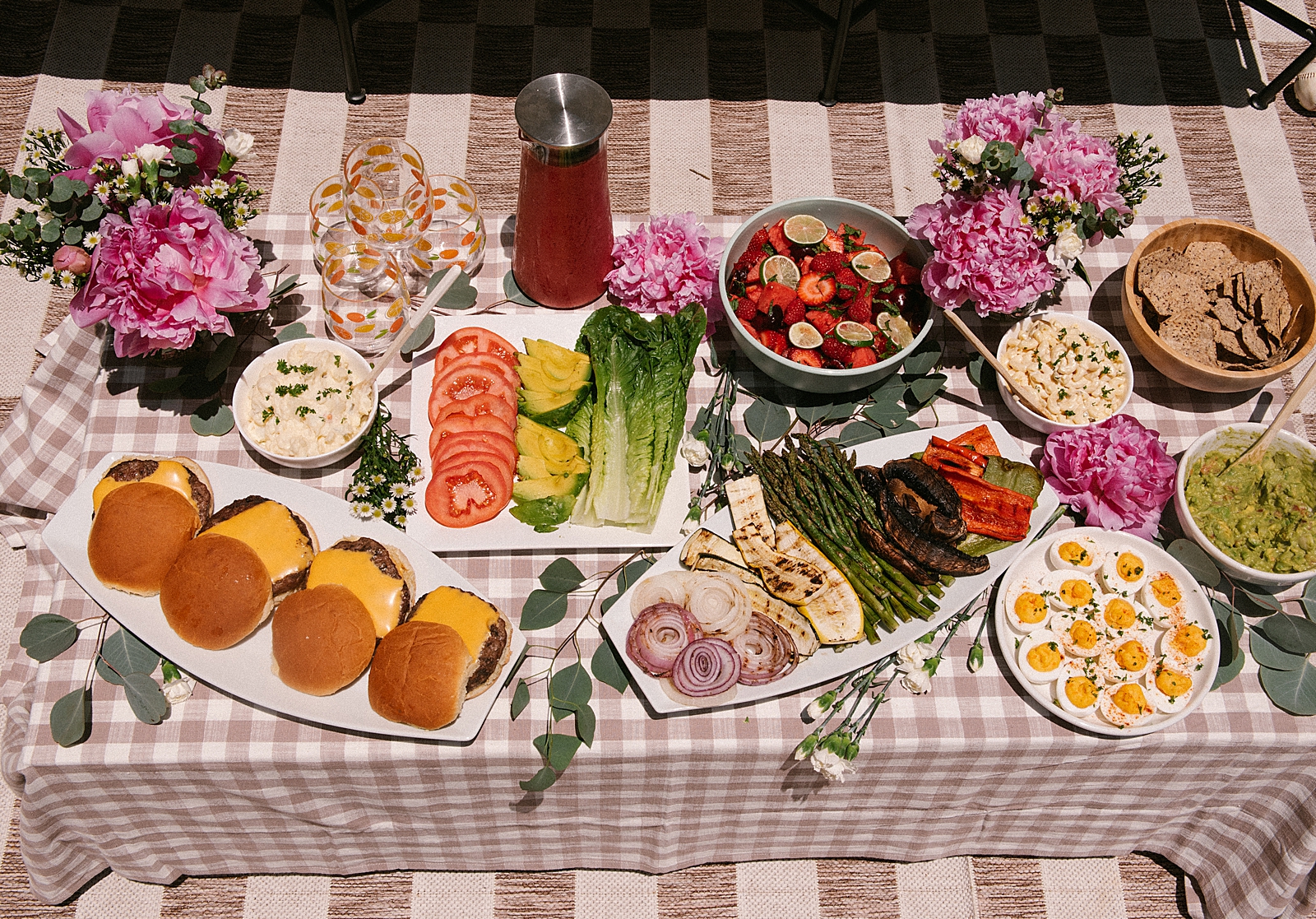 And while delicious food is certainly a highlight of any backyard BBQ, let's not forget about the ambiance. Creating a cozy and inviting atmosphere with some easy decor ideas can take your gathering to the next level. So, in addition to these mouthwatering food ideas, I also have some fabulous tips on how to spruce up your outdoor space for the perfect summer party. From twinkling fairy lights to colorful table linens, we'll explore simple yet impactful ways to transform your backyard into a picturesque setting.
Because after all, a successful backyard BBQ isn't just about the food; it's about creating a memorable experience for your friends and loved ones.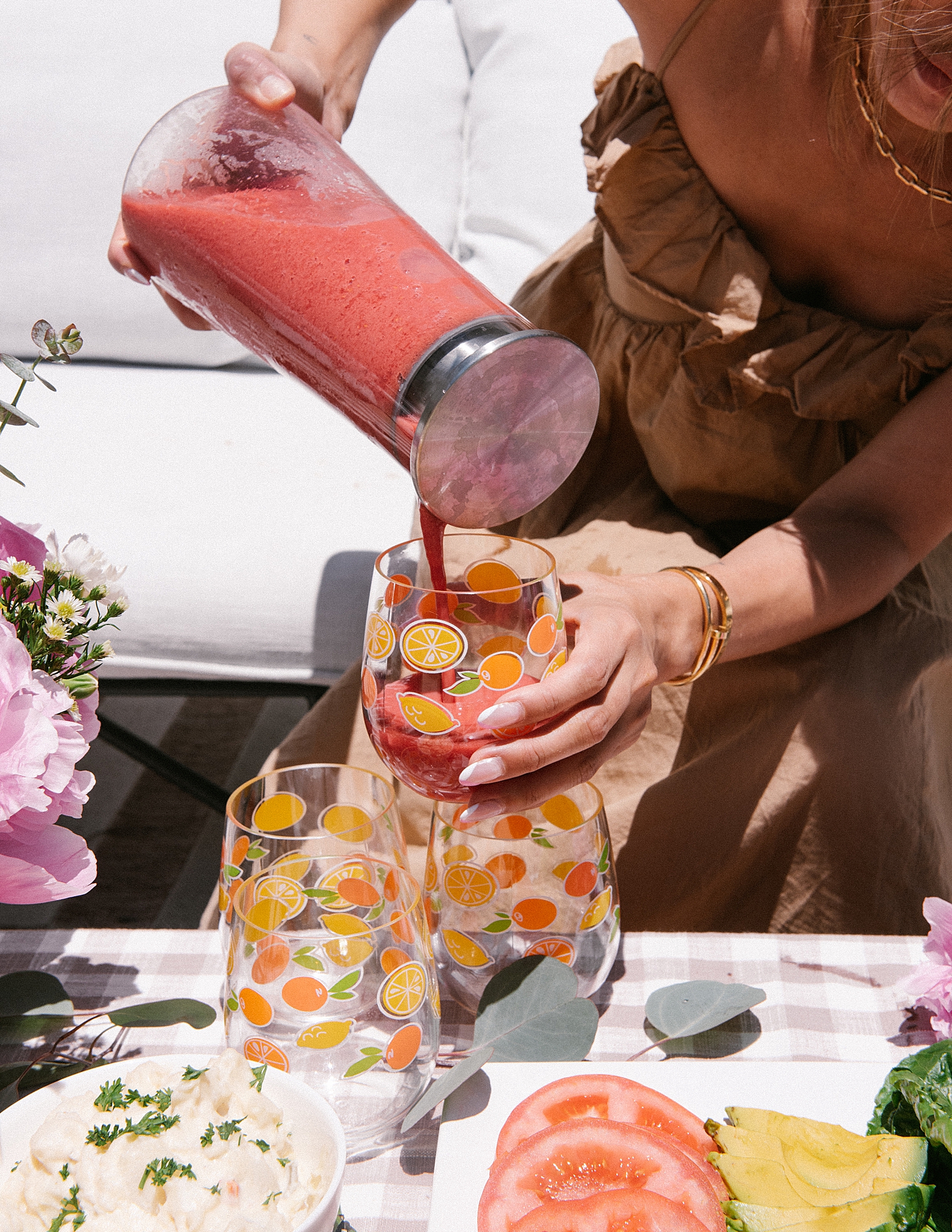 Easy Decor Ideas For Backyard BBQ
As fun, as it is to decorate for events, one thing I always focus on for outdoor BBQs is functionality. I do my best to avoid glass cups and plates to prevent any dangerous mess, plus colorful plastic is so fun for kids! I love these plates and cups from Target, or you can even go for a clear cup with designs like these.
If you feel comfortable with some glass, I think mason jars make perfect vases for florals. I love to choose seasonal flowers like peonies that look beautiful and bring color to the tablescape. While you're decorating, don't forget the gingham!
Gingham is a perfect classic picnic print- I opted for a neutral gingham tablecloth to keep it from looking too traditional.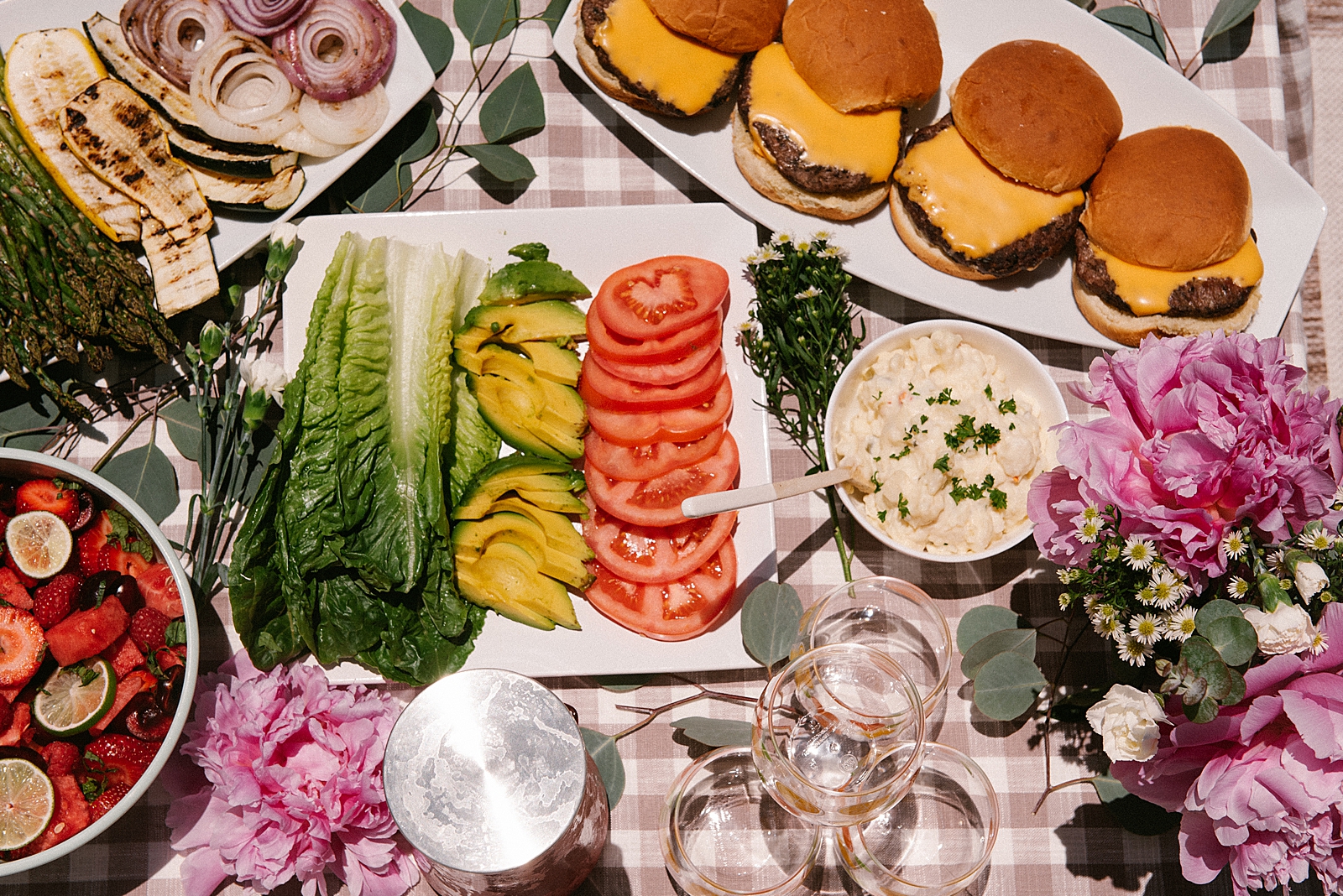 Backyard BBQ Food Ideas
The best part about a summer BBQ is the food. My husband always grills burgers and a variety of veggies- which also looks beautiful on the table. When it comes to sides, I like to use a variety of store-bought and homemade:
Meat
Vegetables
Fruits
Salad
Sides
Quick and easy BBQ options are potato salad and macaroni salad. I also quickly whipped up some deviled eggs (these are great for beginners).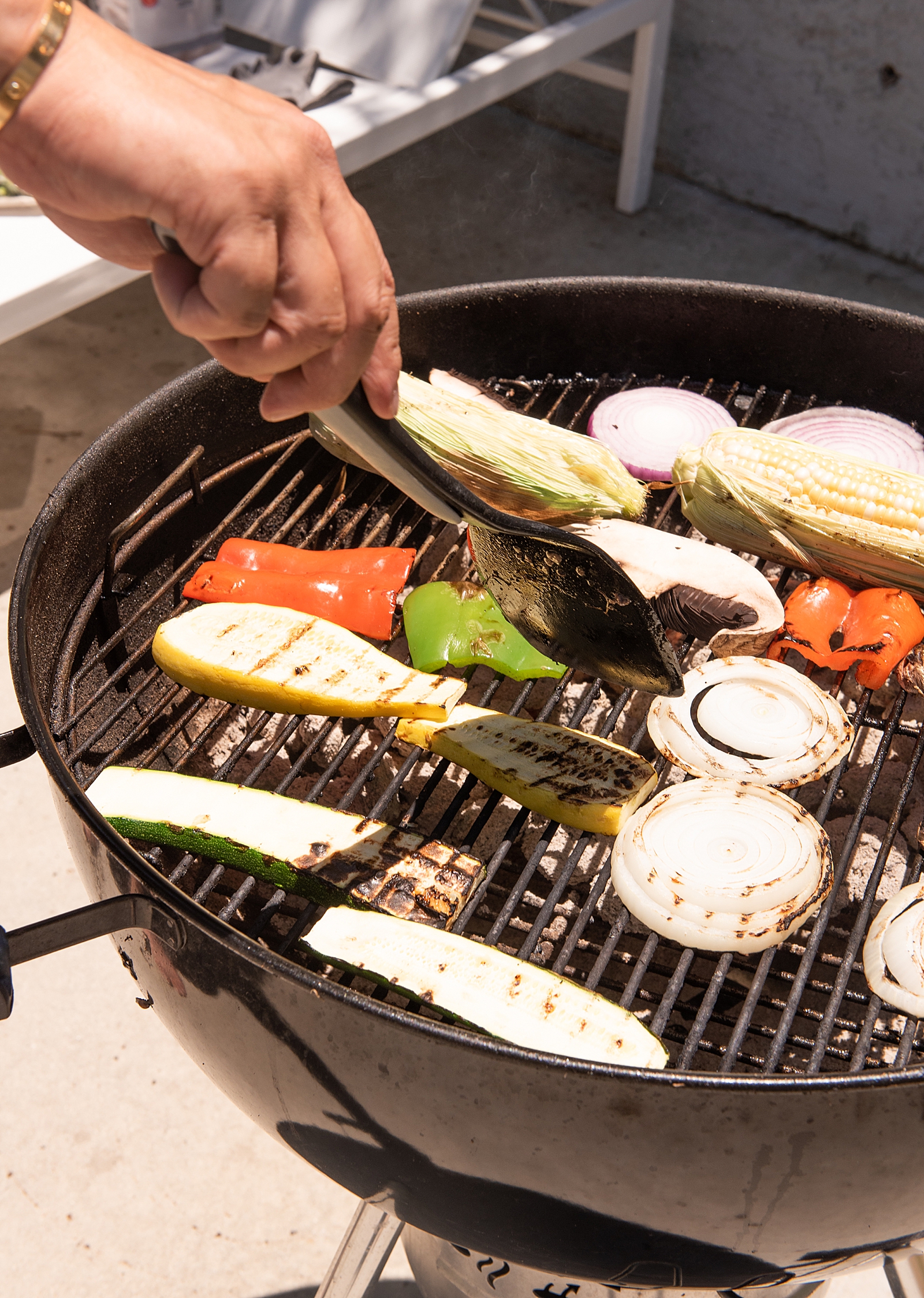 Grilled Veggie Skewers
Grilling colorful and flavorful veggie skewers is the perfect way to add a healthy and vibrant touch to your BBQ spread. As a friend who loves hosting gatherings, I recommend using an assortment of bell peppers, zucchini, mushrooms, and cherry tomatoes. To enhance their taste, marinate them in a tangy balsamic glaze or zesty herb marinade. Trust me, these skewers are irresistible for both kids and adults.
Smoky Pulled Pork
Ah, smoky pulled pork, the ultimate crowd-pleaser at any BBQ. Let me share my secret recipe with you. Slow-cook a pork shoulder with a mouthwatering smoky dry rub until it becomes tender and falls apart effortlessly. As a friend who embraces comfort food, I suggest serving it on a soft bun with your favorite BBQ sauce and coleslaw. The combination of flavors and textures will create a comforting and memorable dish that will have your guests raving.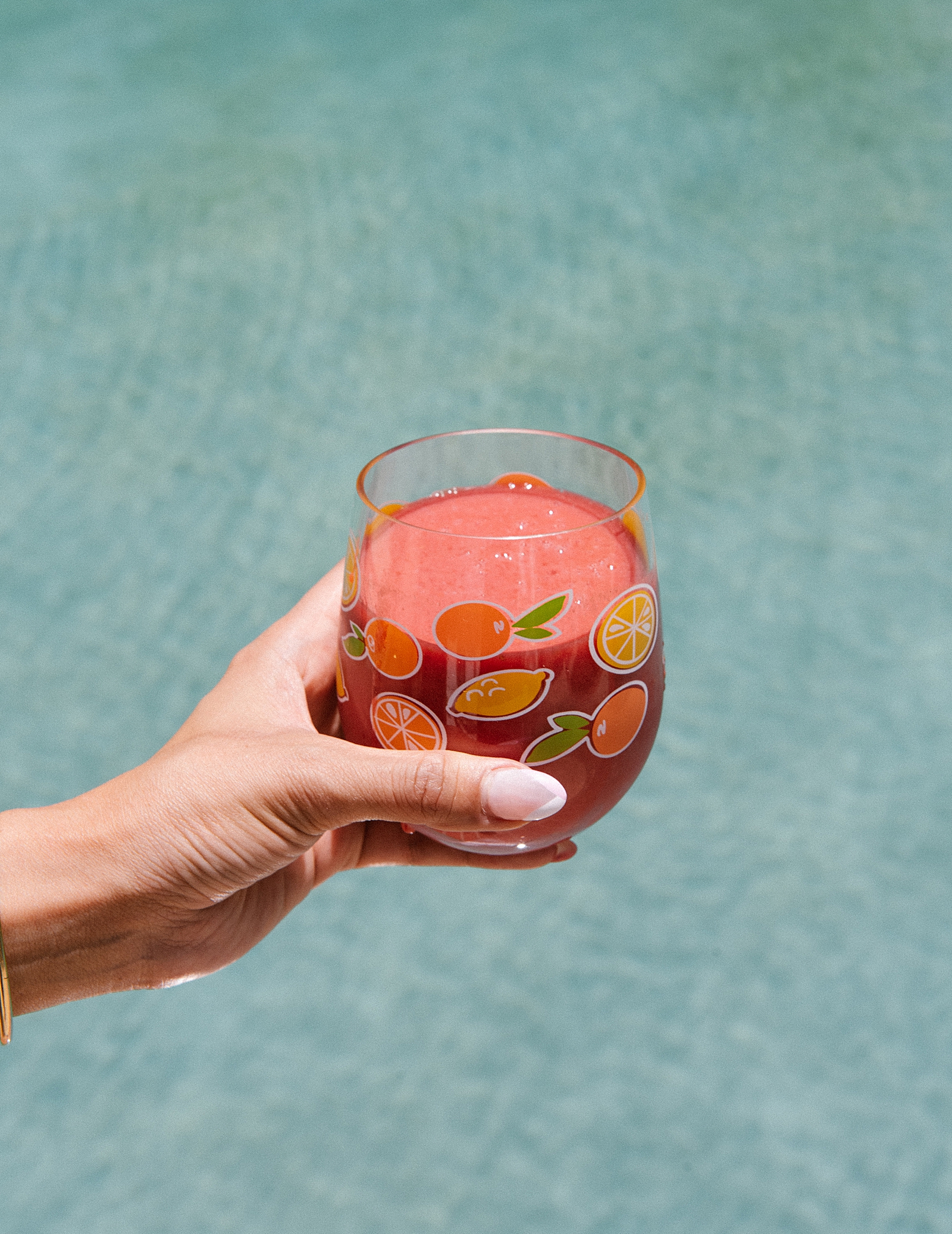 Watermelon salad and smoothies
My family LOVES watermelon, so I decided to make two different watermelon treats. A fruit salad packed with beautiful red fruits and garnished with lime and mint, as well as a delicious summer watermelon drink. In addition to the fruit salad and refreshing drink, I also love using watermelon to make a delightful watermelon gazpacho, perfect for those hot summer days. And for a sweet treat, you can't go wrong with watermelon popsicles, a fun and healthy option for kids and adults alike.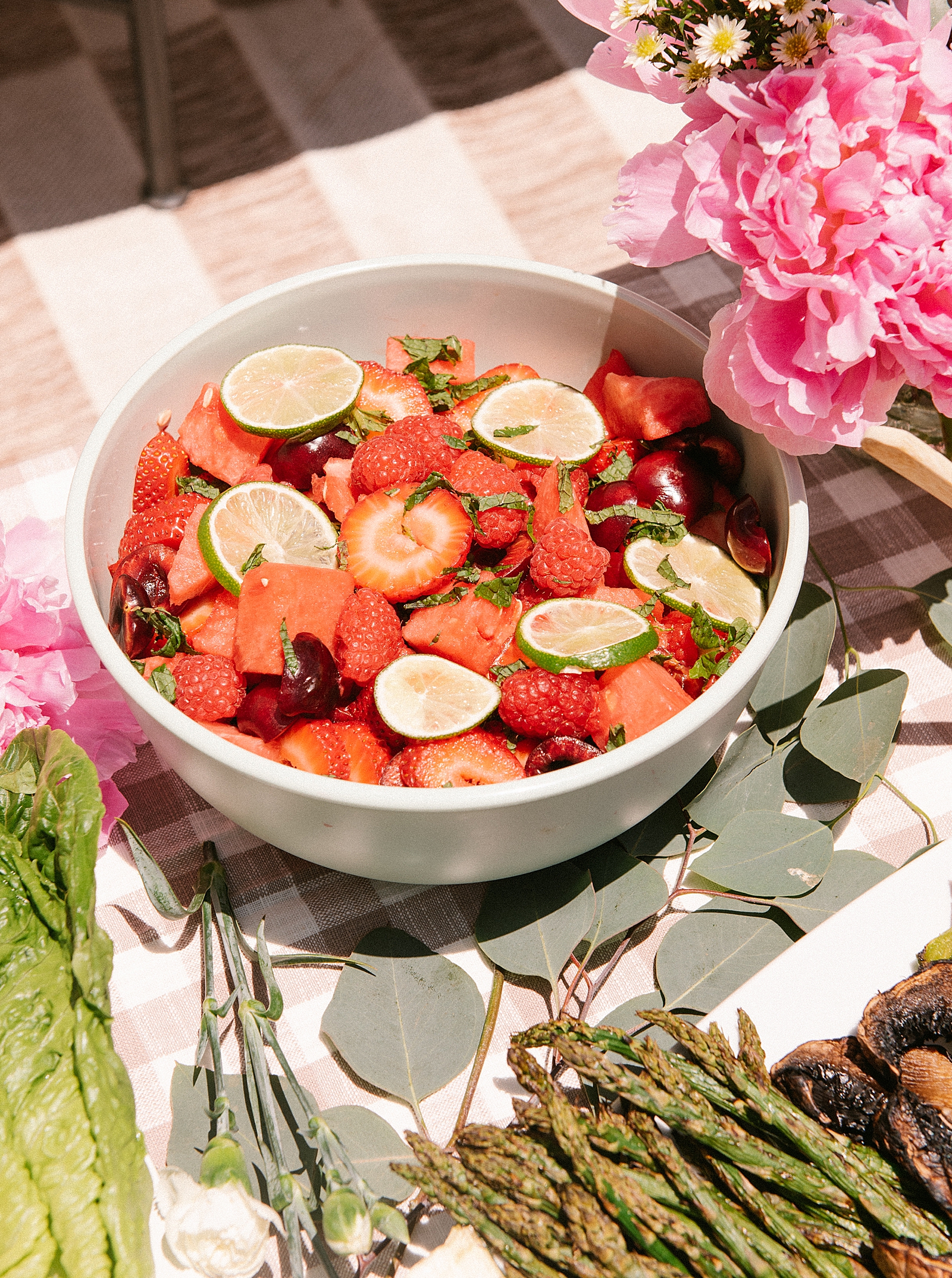 Grilled Corn on the Cob
Is it even summer without grilled corn on the cob? I don't think so! As your friend who cherishes the essence of summer, I highly recommend soaking the corn, brushing it with melted butter, salt, and pepper, and wrapping it in foil. Then, let it grill until it's tender and lightly charred. This delicious side dish brings out the natural sweetness of corn and perfectly complements grilled meats. Trust me, your taste buds will thank you.
Marinated Grilled Chicken
Are you ready to take your BBQ to the next level? Let's elevate the flavors with juicy and flavorful marinated grilled chicken. As a friend who appreciates culinary adventures, I suggest choosing a tangy citrus marinade, a spicy jerk seasoning, or a savory garlic and herb blend. Marinate the chicken in advance to maximize its flavor potential. Grill it until it's perfectly cooked through and serve it alongside fresh salads, grilled vegetables, or your favorite dipping sauces. Trust me, this marinated grilled chicken will be a star at your BBQ gathering.
Expert Tips For Summer Backyard BBQ
Make sure to prep ahead of time and take into account melt time as well for things like the watermelon drink.
Make sure that everything is ready around the same time so nothing is sitting for too long in the sun.
I'd also suggest having something to cover your food in case of any flies or bees.
Revolutionize your backyard gatherings: Discover these incredible BBQ ideas today!
Hosting a BBQ party is not only a great way to enjoy the weather, but also an opportunity to gather friends and family together.
I hope these tips help you create a fun backyard BBQ for your family and friends! And don't forget to take into consideration the little ones in attendance – including fun activities for them can make your BBQ party a hit for everyone! So go ahead, get the grill fired up, and let's get this BBQ party started.
If you have young kids and need ideas for activities to do with them at your BBQ, check out my blog post here.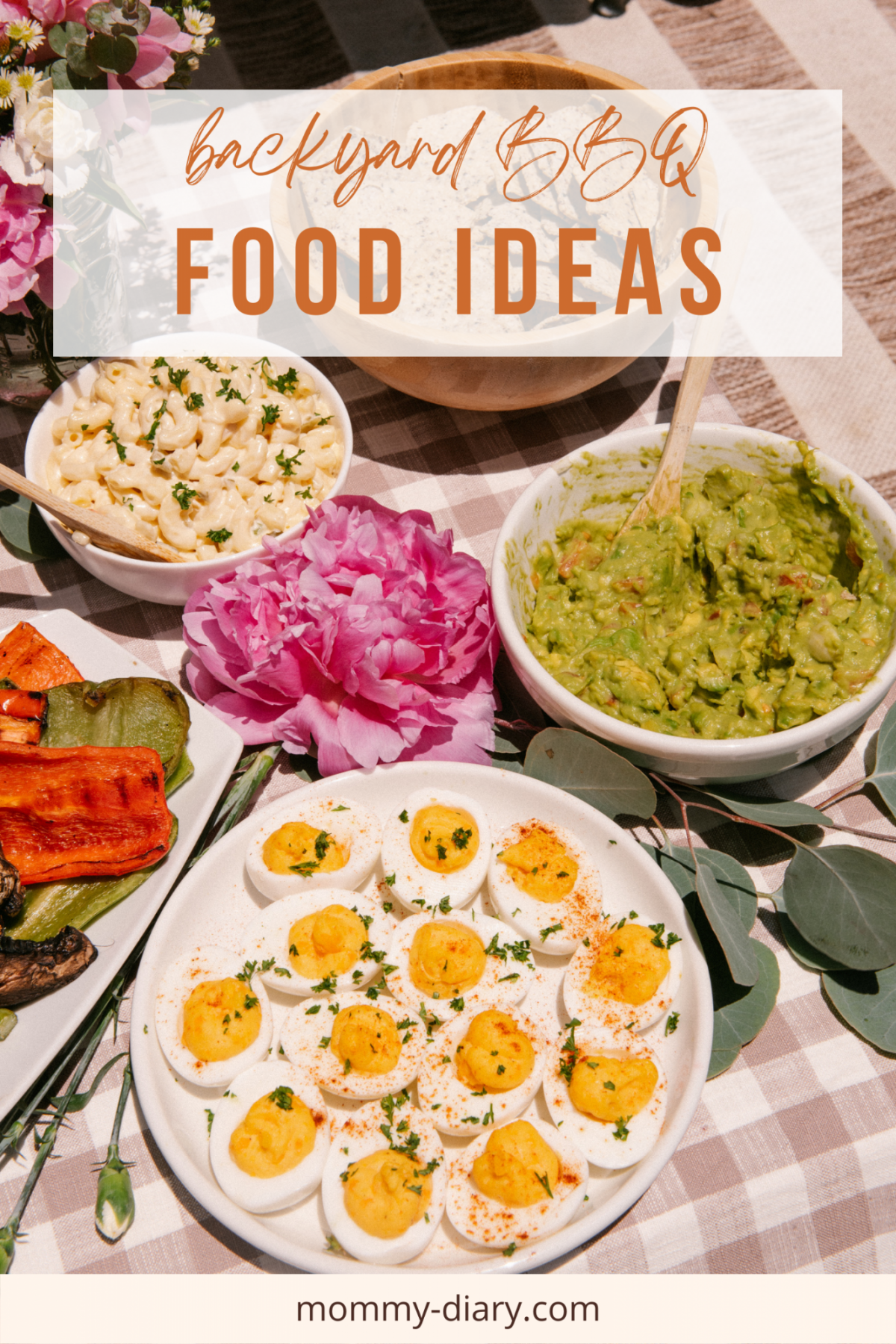 How To Make Fruity Aperol Spritz At Home