Summertime is here and that means more backyard BBQs! I love having family time outside when the weather is warm, grilling and enjoying each other's company. Whether you're hosting or attending- I have tips and recipes below that will be sure to impress.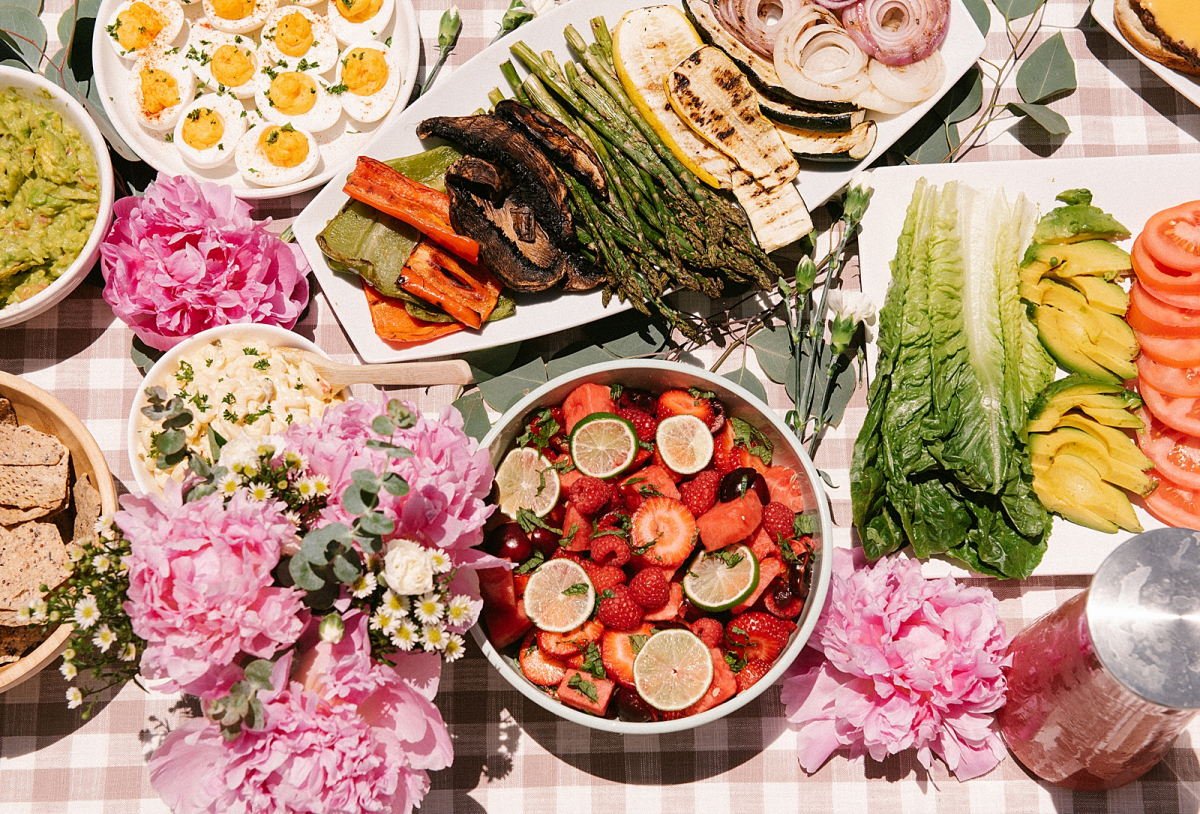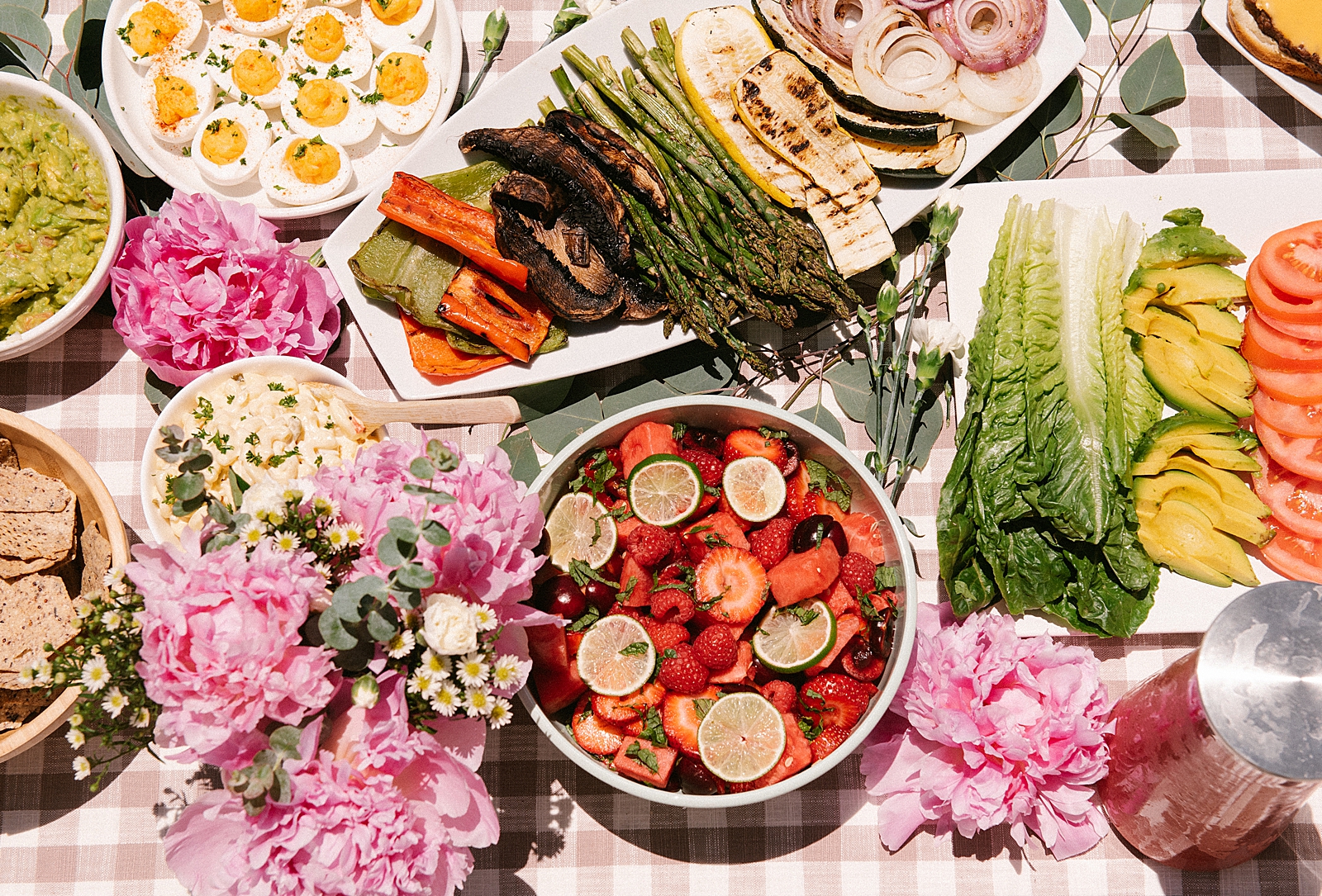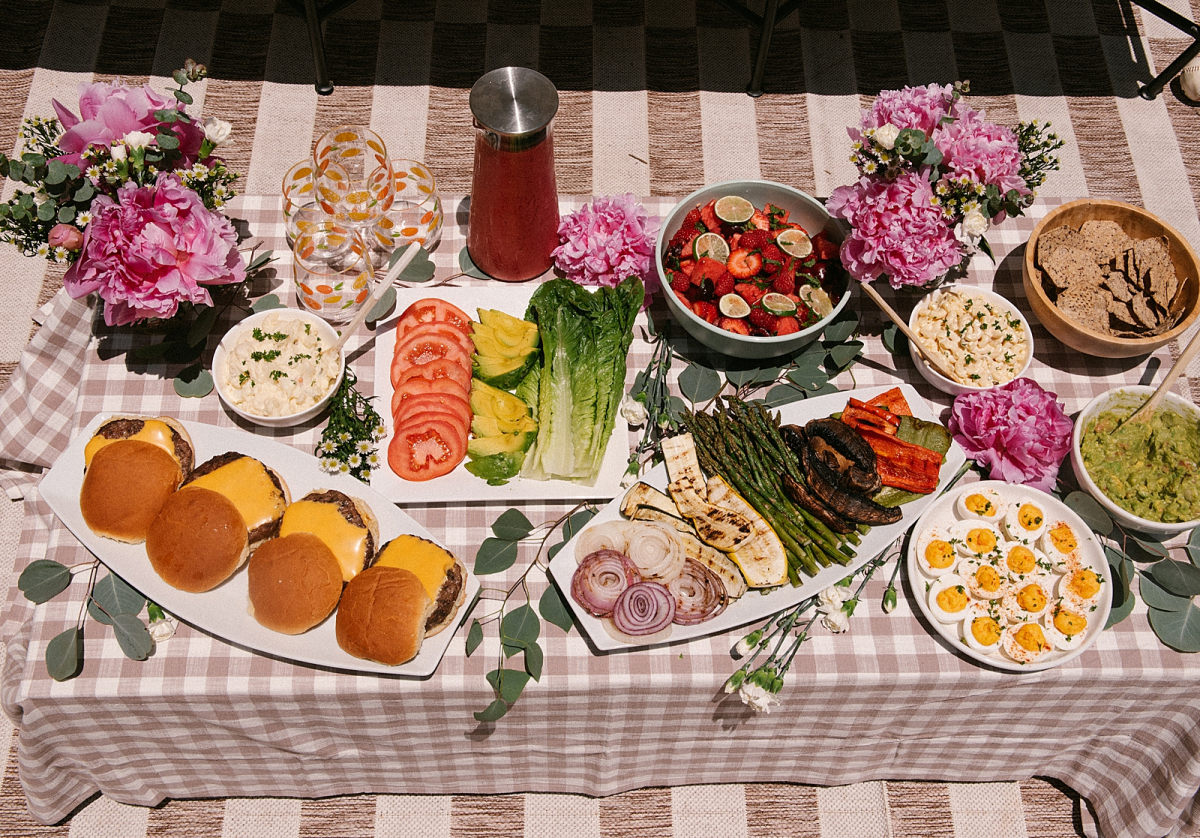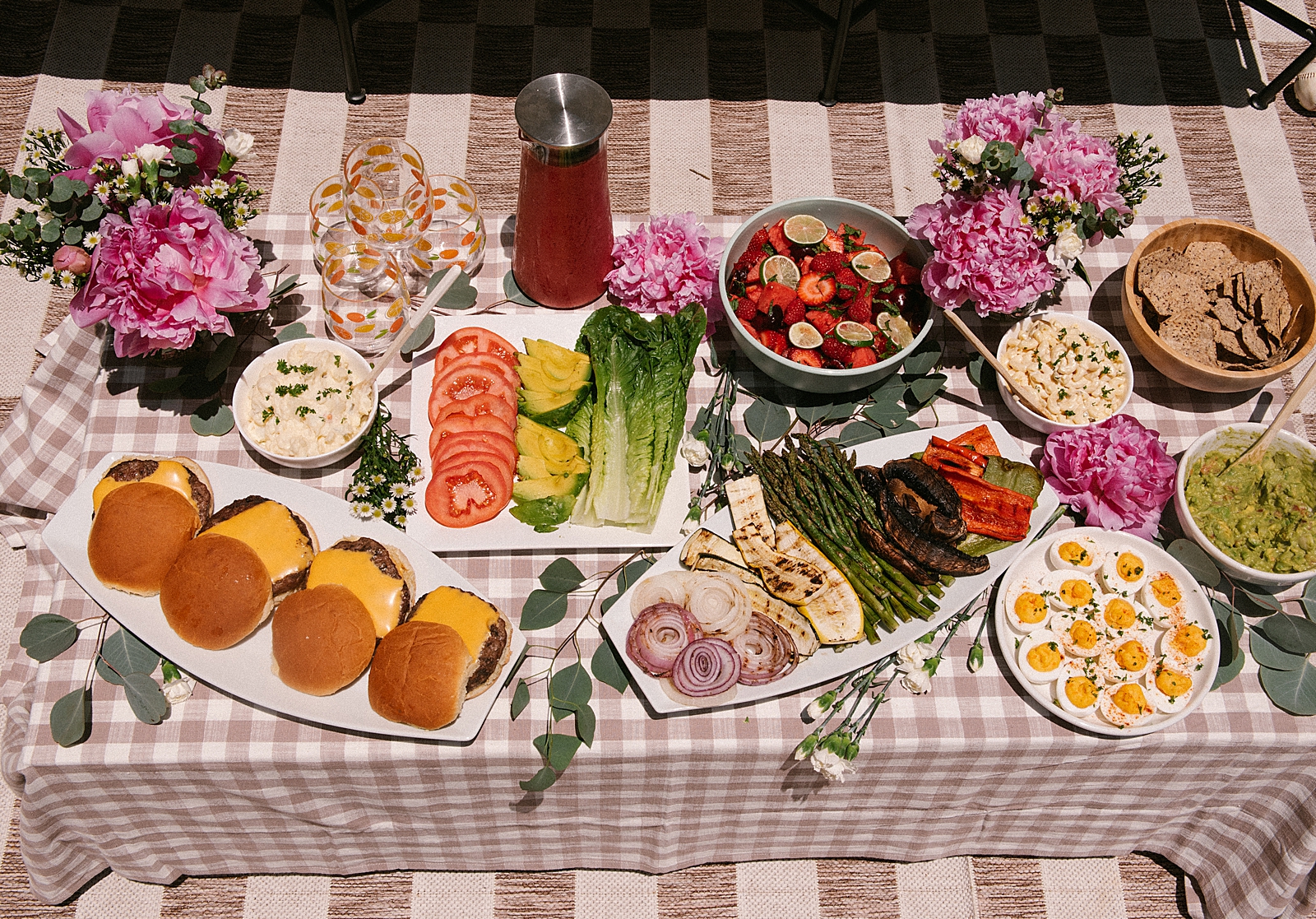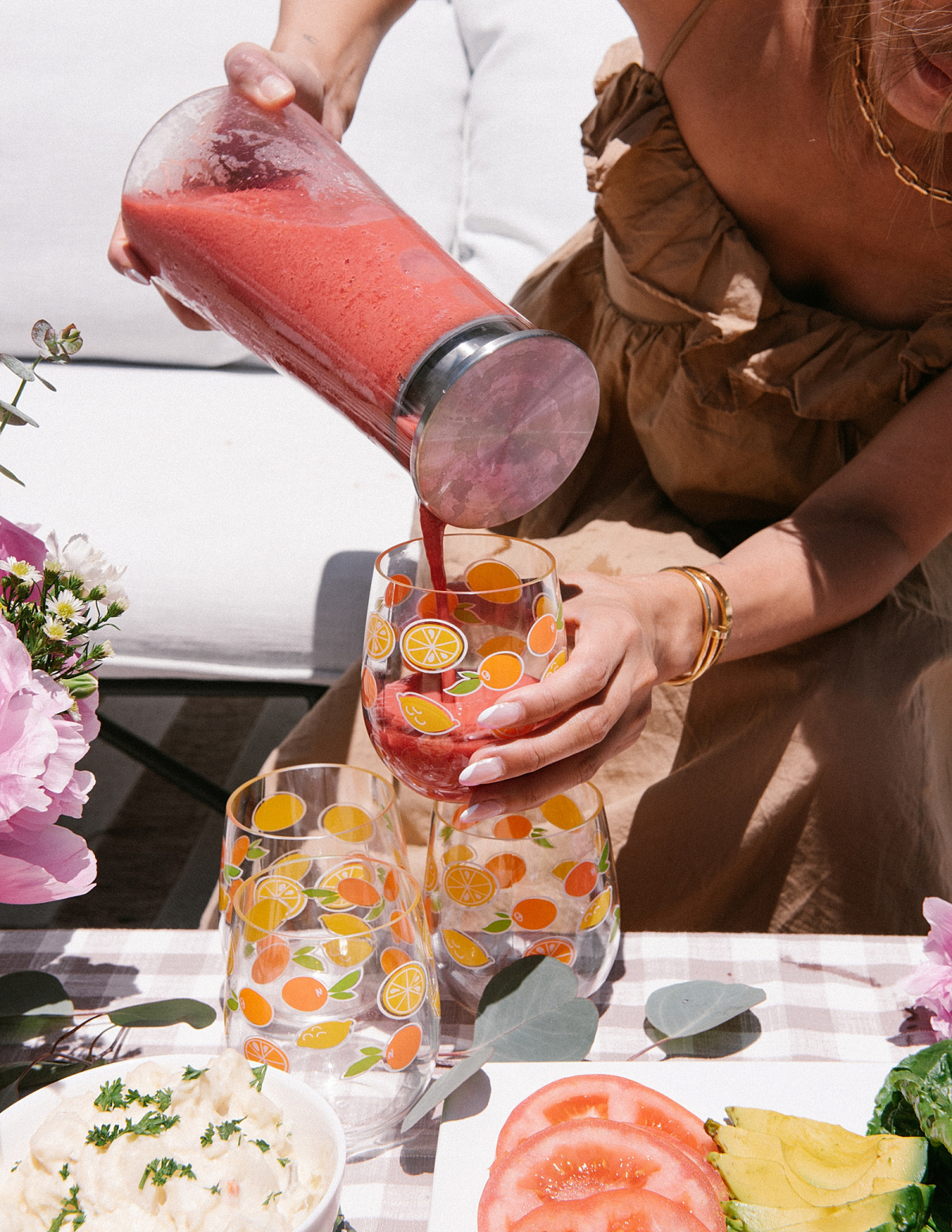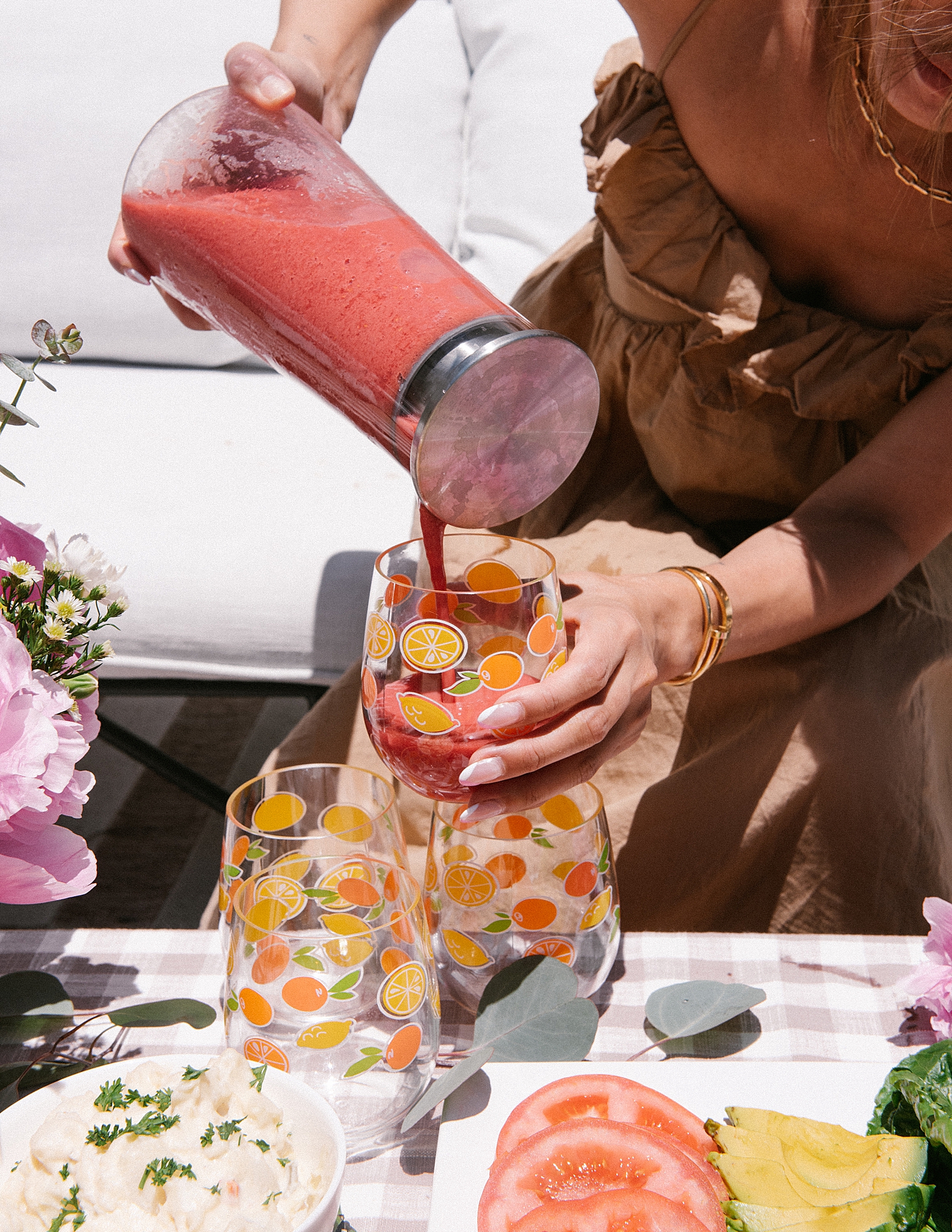 Summer Backyard BBQ Food & Hosting Ideas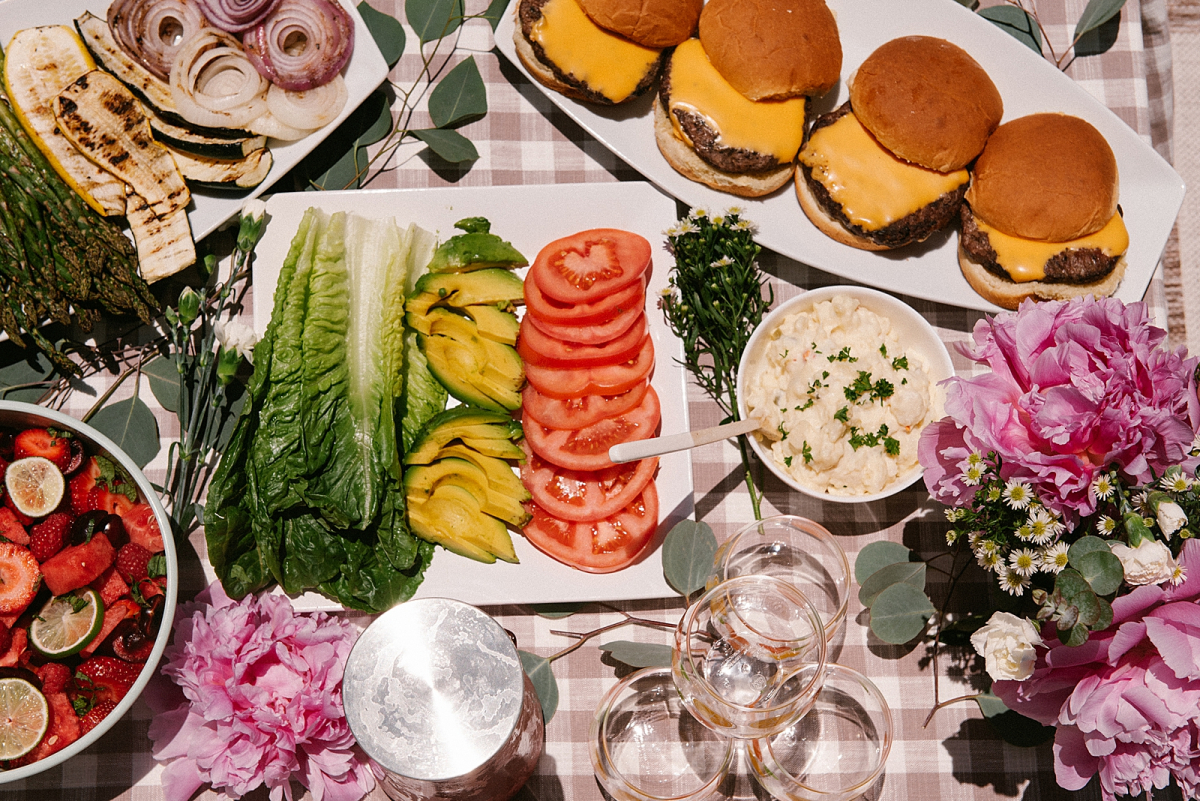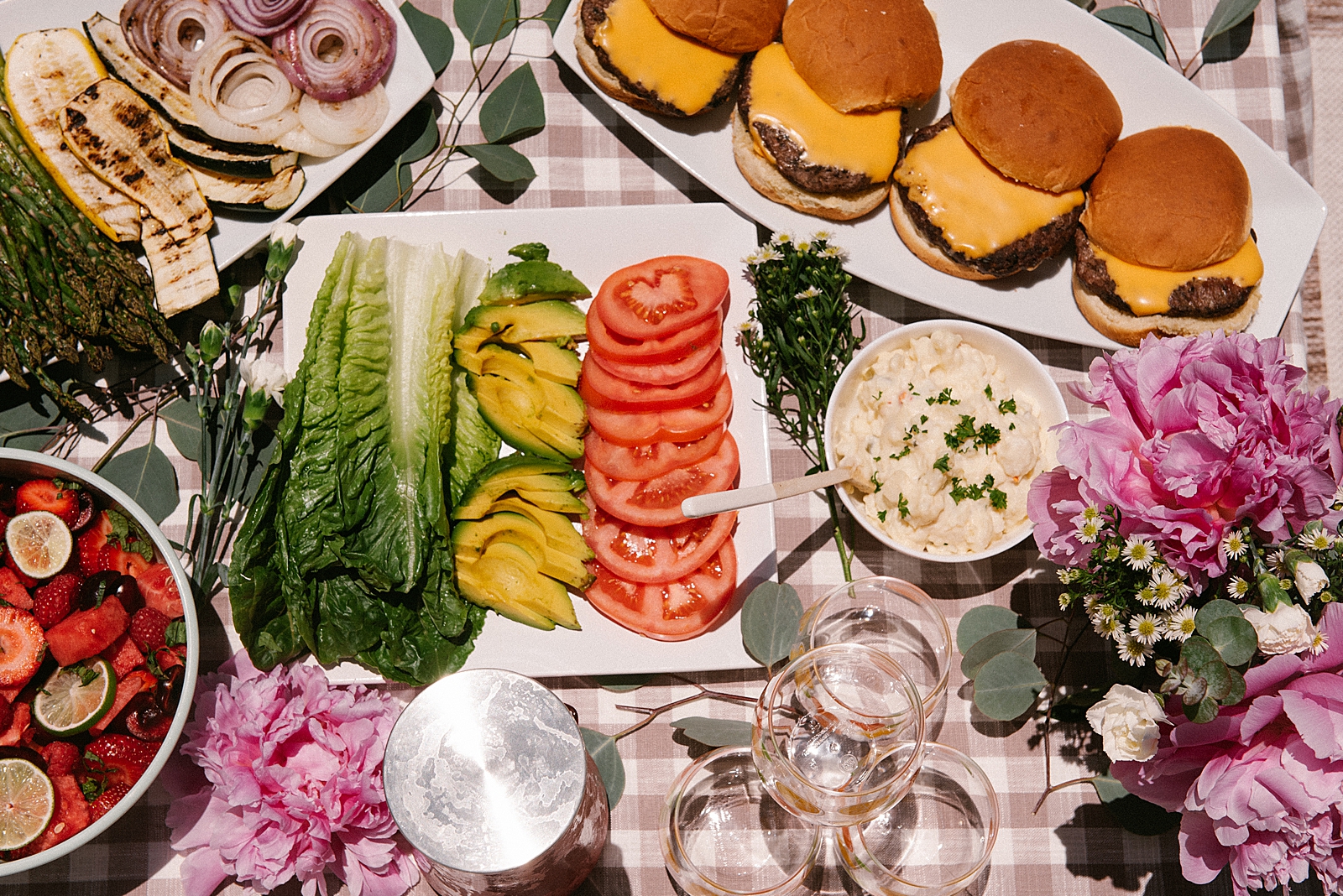 Easy Decor Ideas For Backyard BBQ
As fun as it is to decorate for events, one thing I always focus on for outdoor BBQs is functionality. I do my best to avoid glass cups and plates to prevent any dangerous mess, plus colorful plastic is so fun for kids! I love these plates and cups from Target, or you can even go for a clear cup with designs like these.
If you feel comfortable with some glass, I think mason jars make perfect vases for florals. I love to choose seasonal flowers like peonies that look beautiful and bring color to the tablescape. While you're decorating, don't forget the gingham!
Gingham is a perfect classic picnic print- I opted for a neutral gingham tablecloth to keep it from looking too traditional.
Backyard BBQ Food Ideas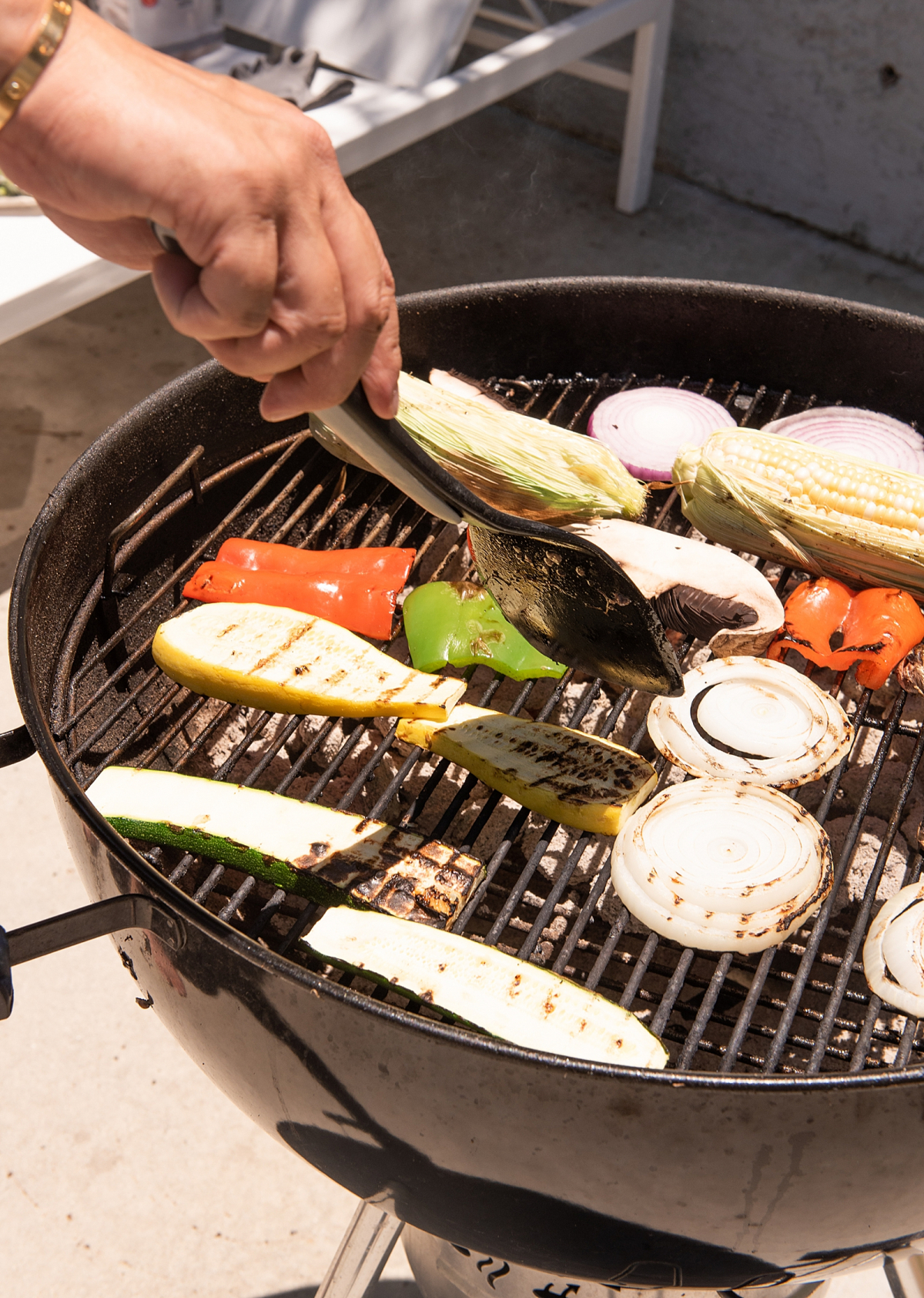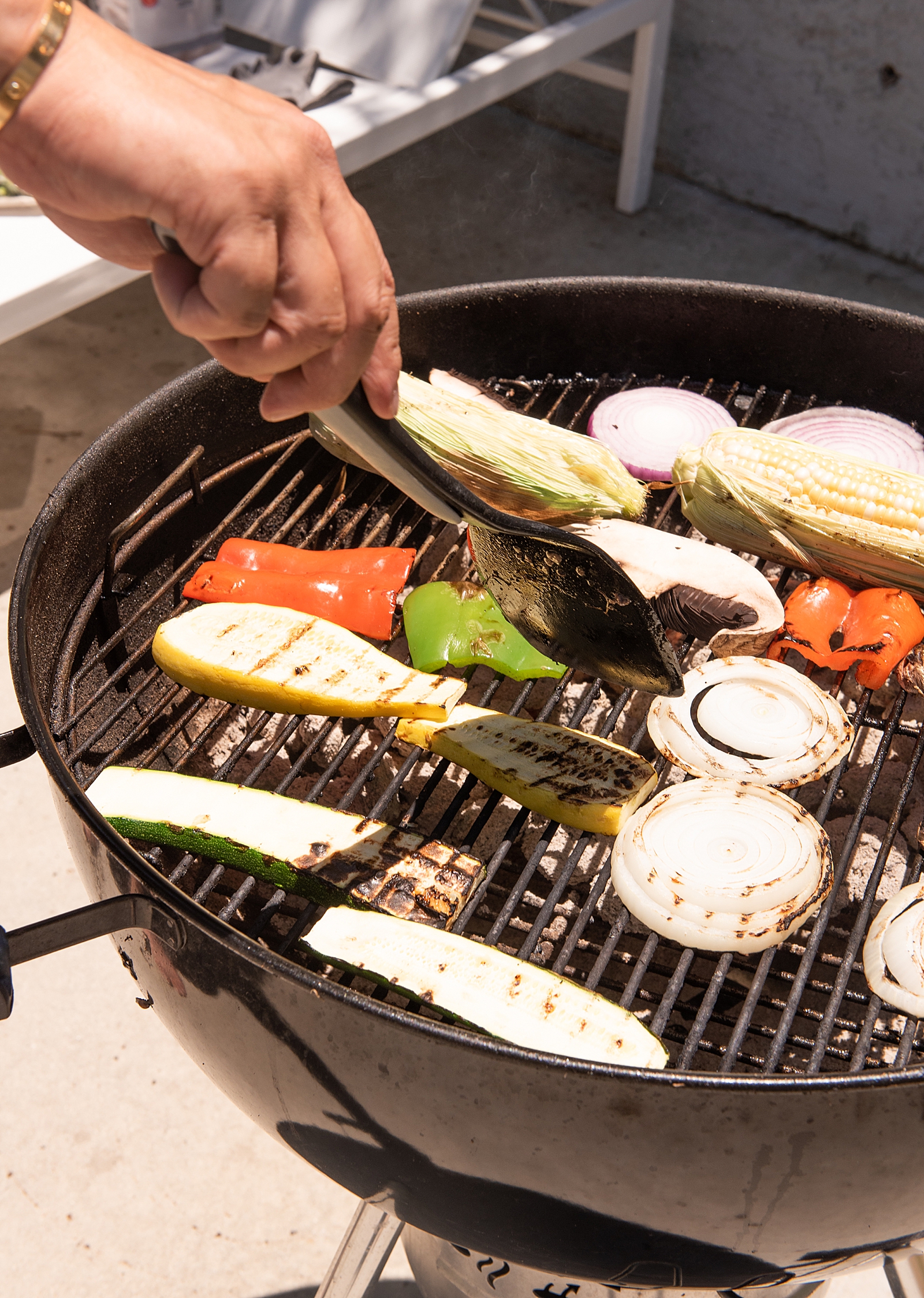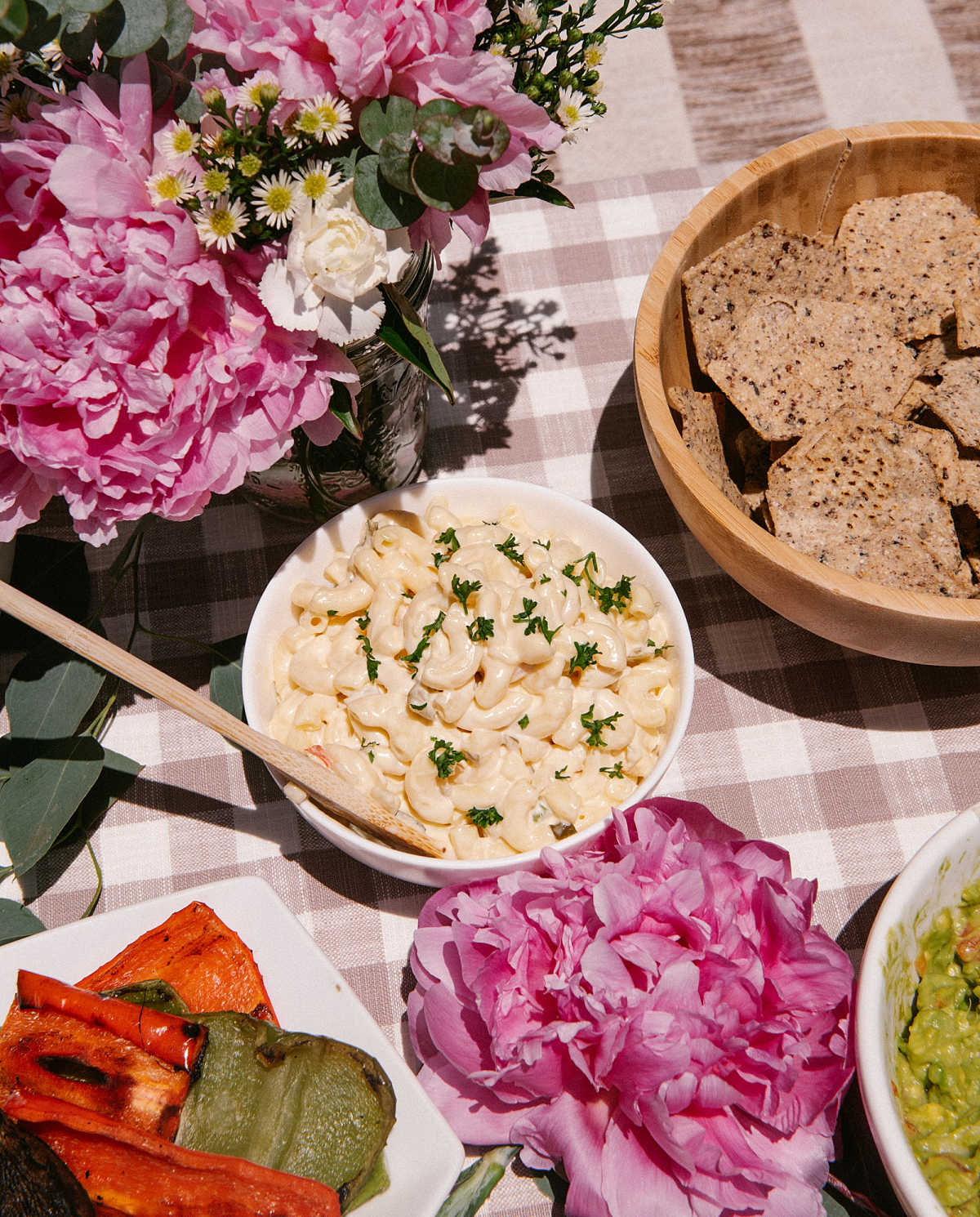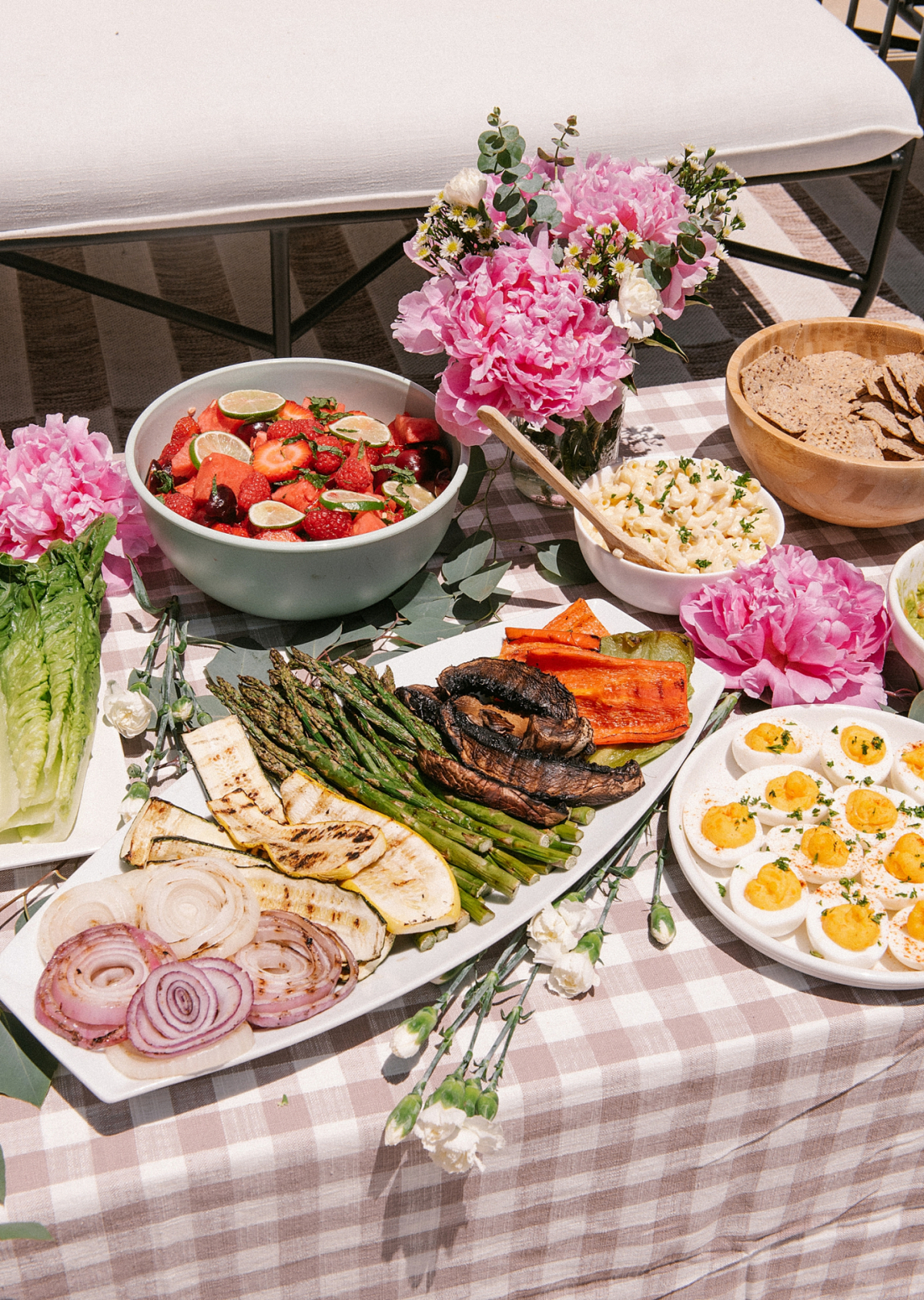 The best part about a summer BBQ is the food. My husband always grills burgers and a variety of veggies- which also looks beautiful on the table. When it comes to sides, I like to use a variety of store bought and homemade.
Meat
Vegetables
Fruits
Salad
Sides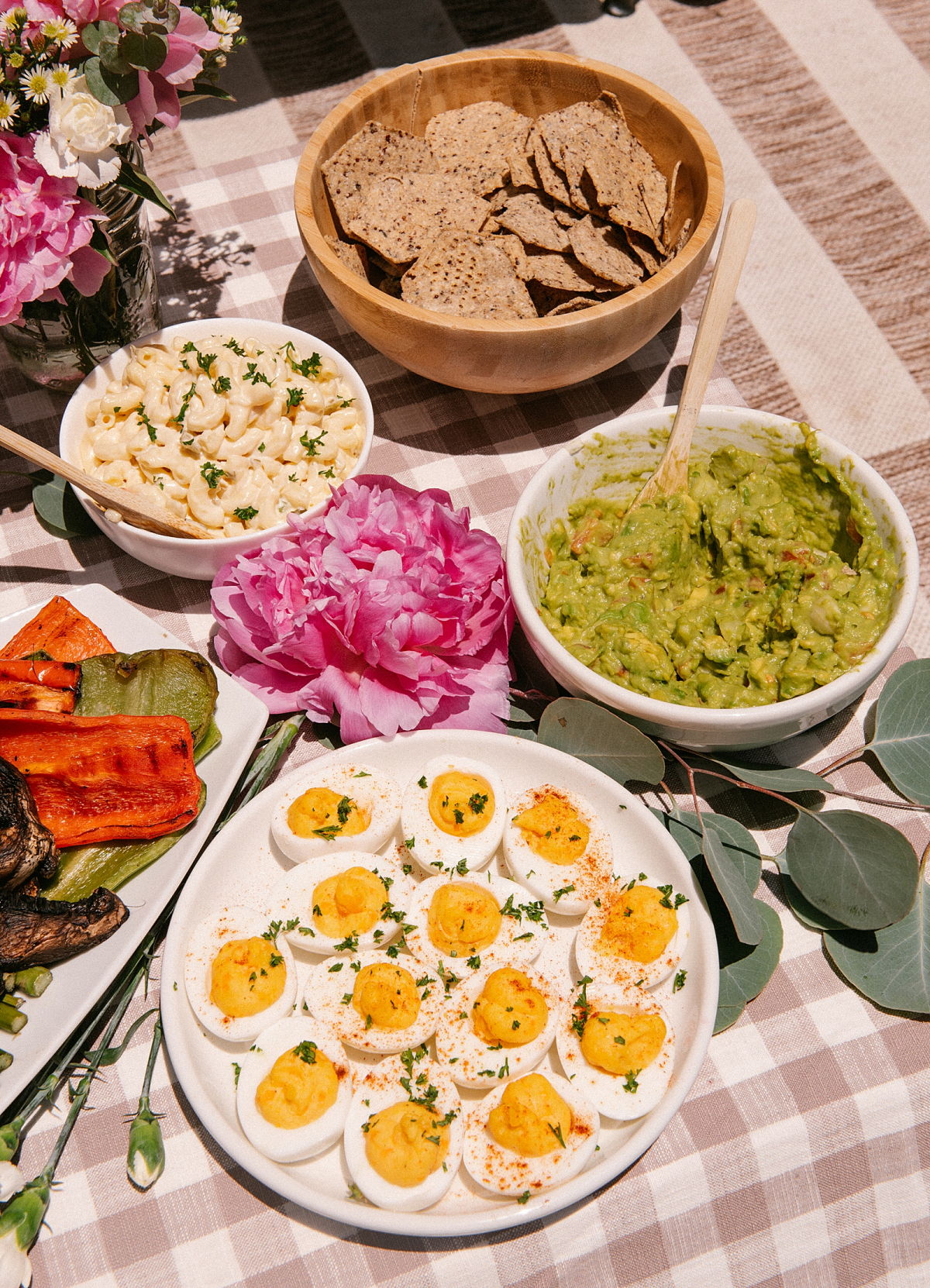 Quick and easy BBQ options are potato salad and macaroni salad. I also quickly whipped up some deviled eggs (these are great for beginners).
Watermelon salad and smoothie
My family LOVES watermelon, so I decided to make two different watermelon treats. A fruit salad packed with beautiful red fruits and garnished with lime and mint, as well as a delicious summer watermelon drink.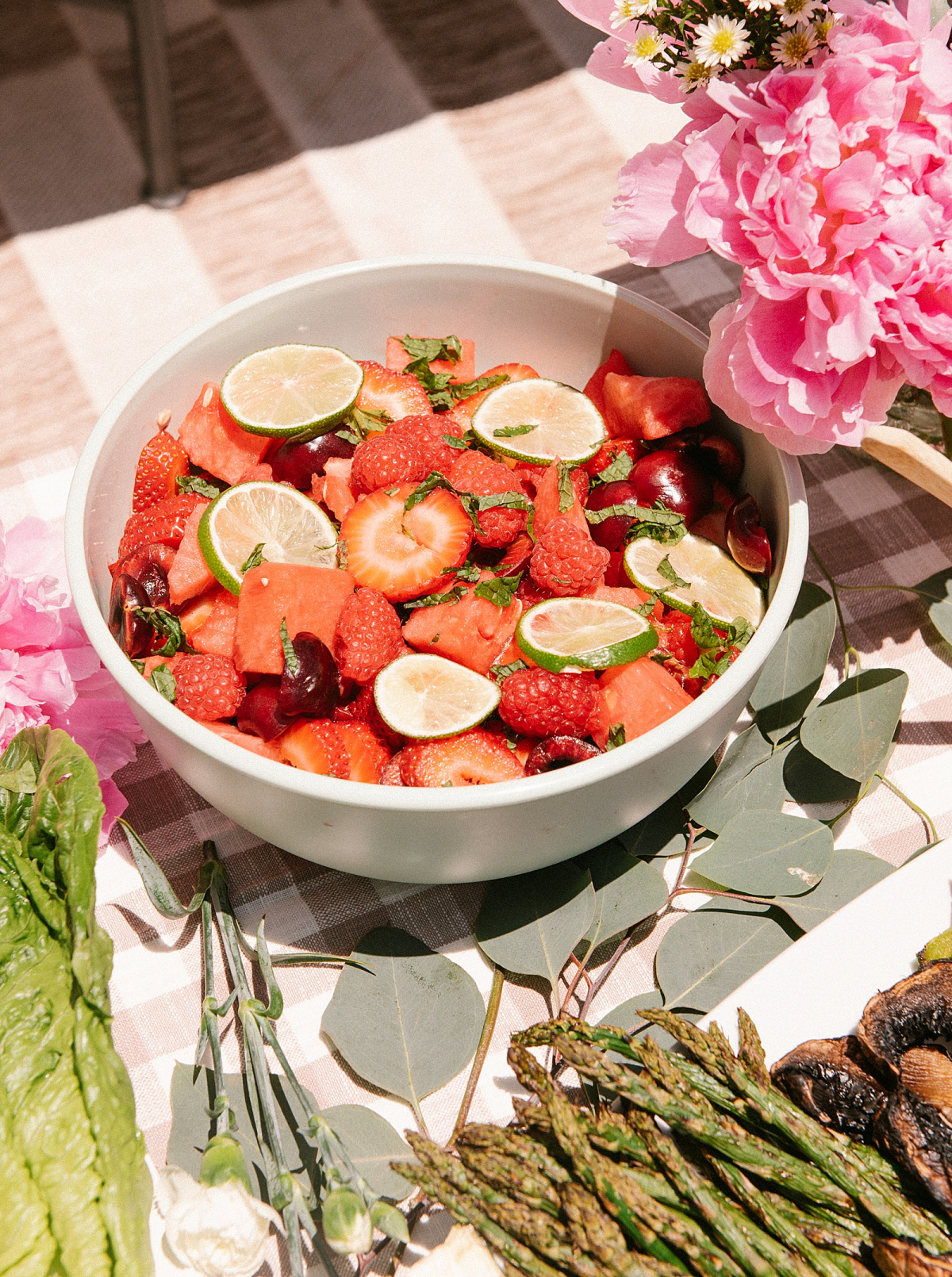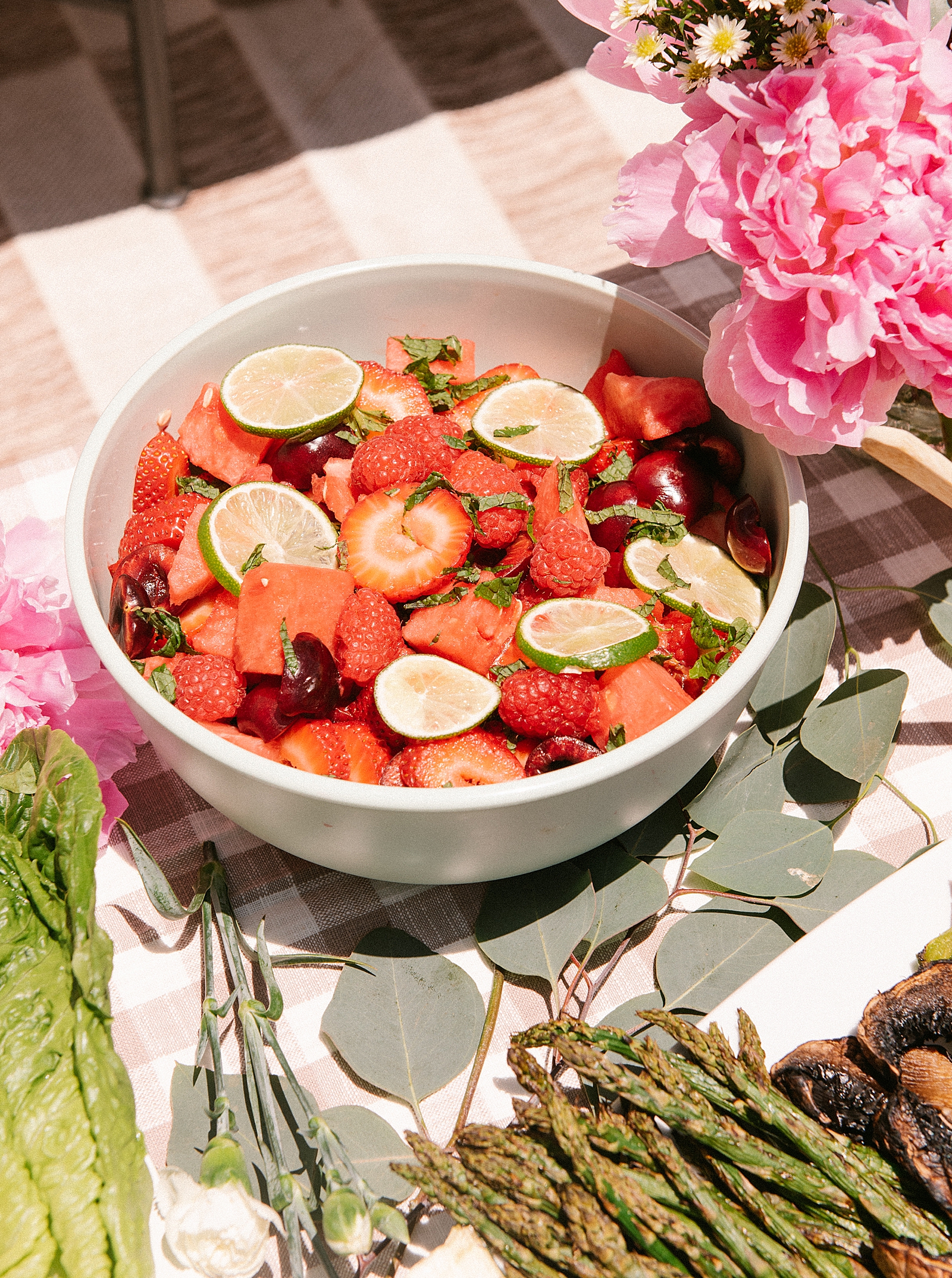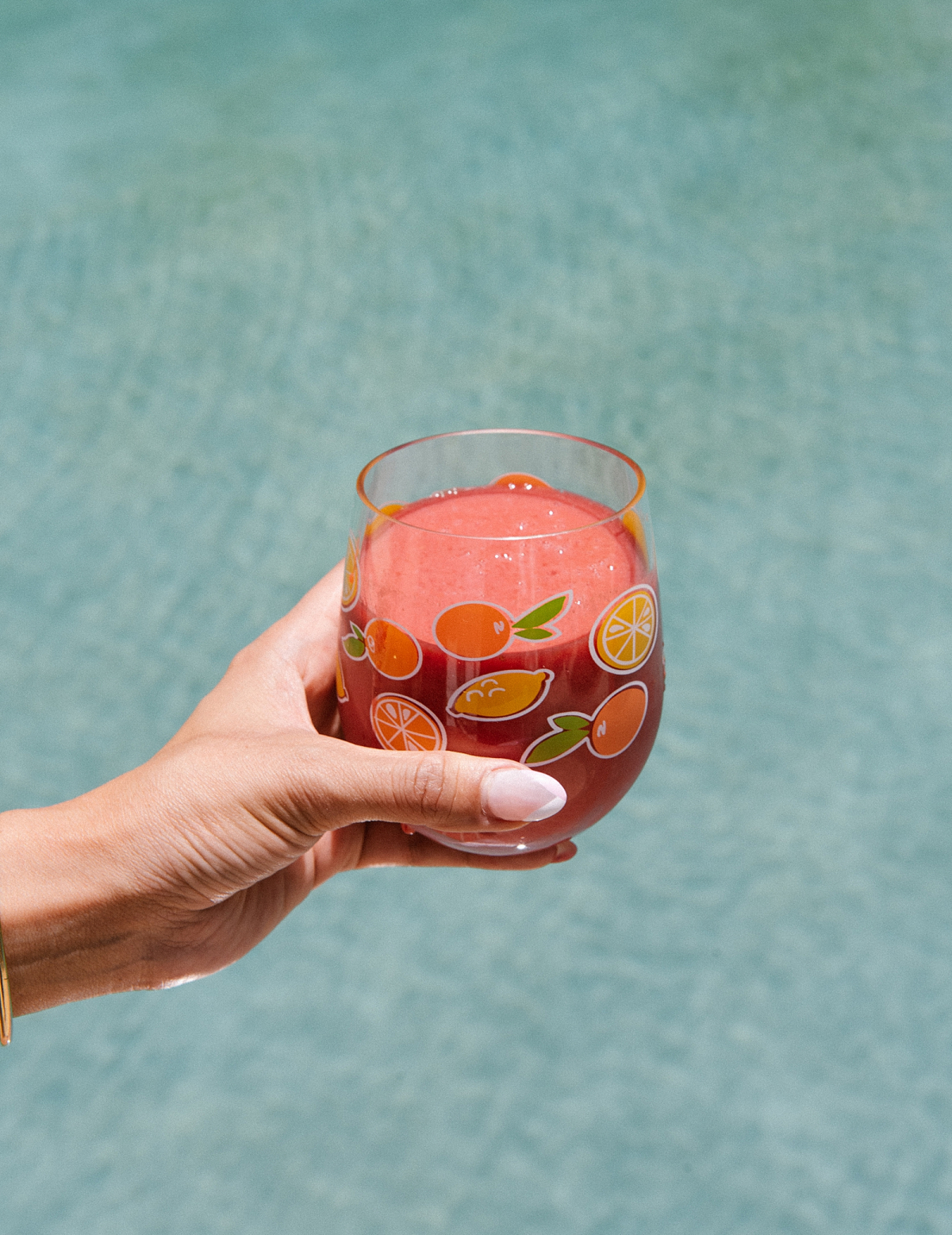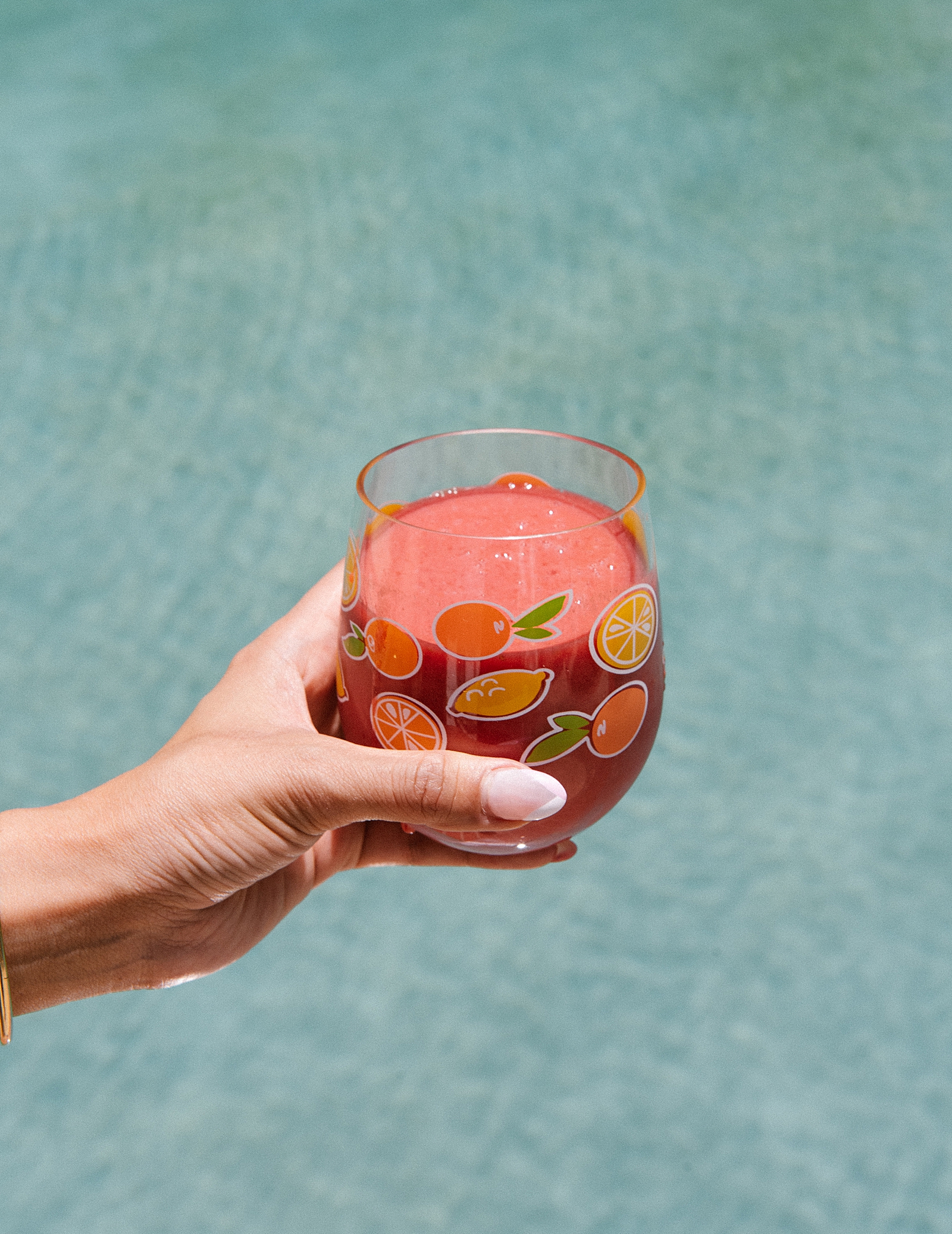 Expert Tips For Summer Backyard BBQ
Make sure to prep ahead of time and take into account melt time as well for things like the watermelon drink.
Make sure that everything is ready around the same time so nothing is sitting for too long in the sun.
I'd also suggest having something to cover your food in case of any flies or bees.

I hope these tips help you create a fun backyard BBQ for your family and friends! If you have young kids and need ideas for activities to do with them at your BBQ, check out my blog post here.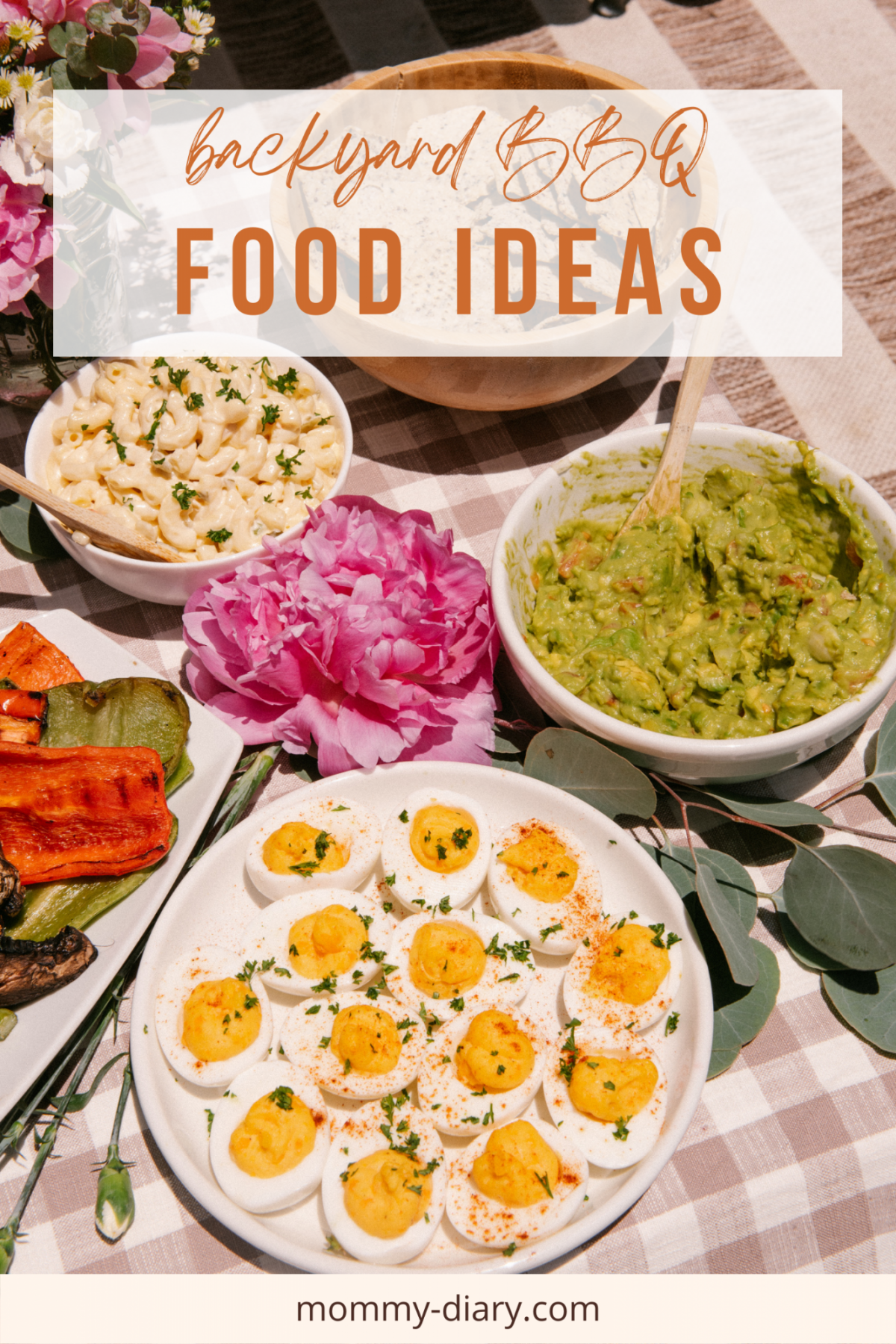 How To Make Fruity Aperol Spritz At Home