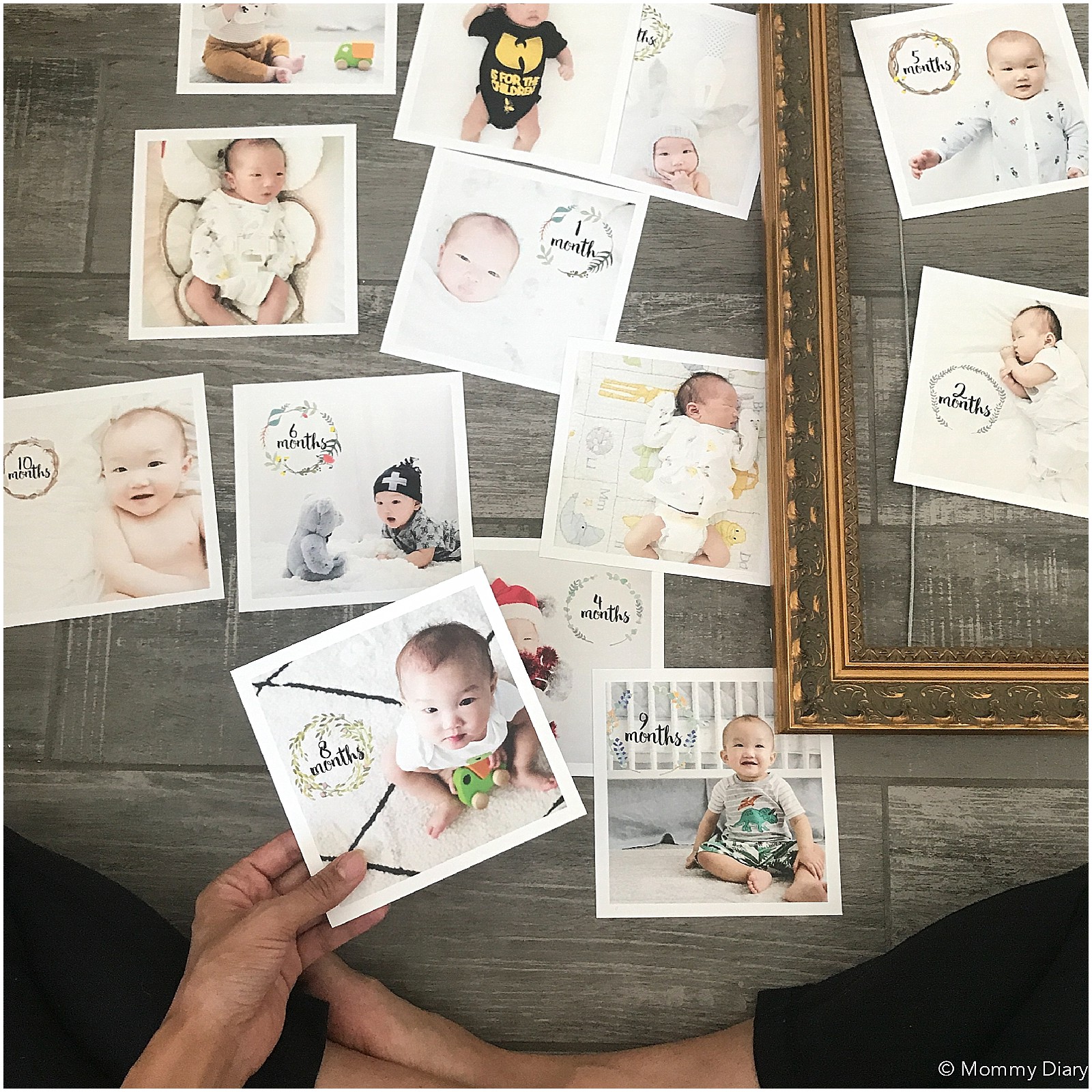 Hi guys! If you follow me on Instagram, you would know that I recently made a beautiful baby milestone collage for Baby D's first birthday. It's one of my favorite DIY projects to date and I'm surprised at how easy it was to make. It made a huge impact on the overall birthday decor and the best part is that I can use it for other events!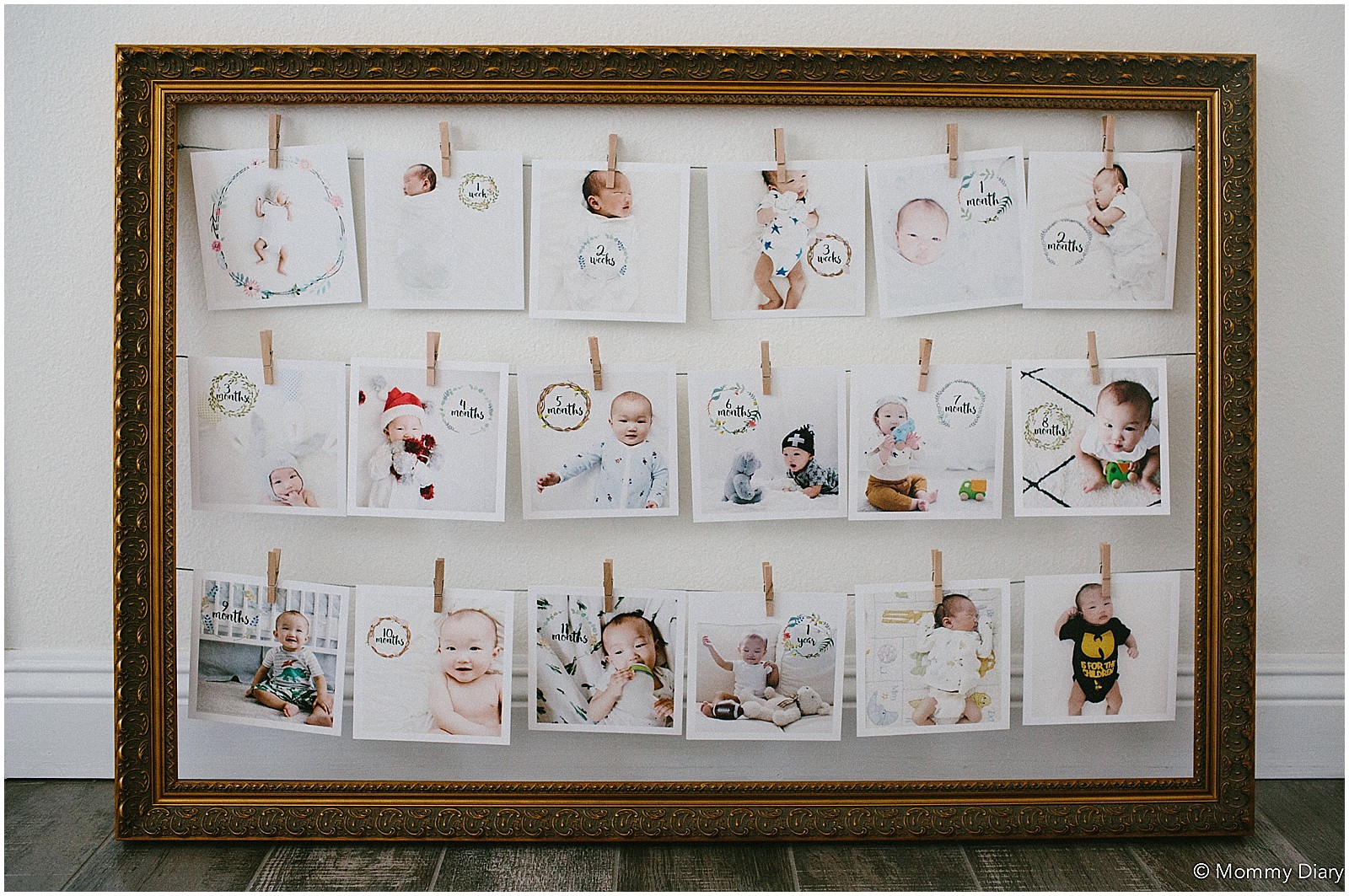 If you're like me and can't find the time to do monthly baby photos, this is a great alternative way to display your baby's first year photos by mixing and matching various first year photos.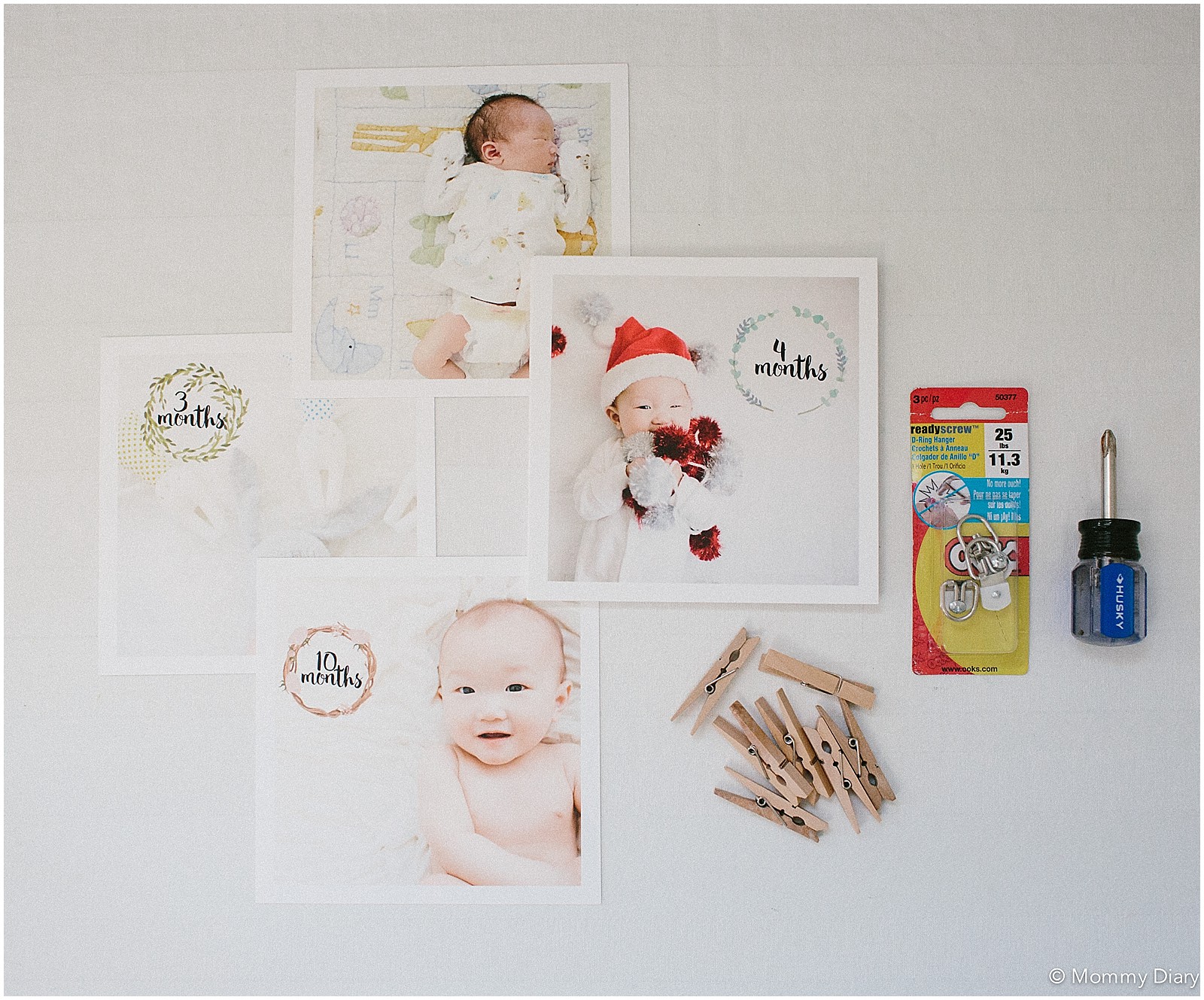 Things you need
Empty frame (any size you'd like)
Baby photos (I like 4×4 or 5×5 square prints)
D rings for frames
Wooden clips (2 inches+ )
Screw driver
frame wire (not pictured)
Simple steps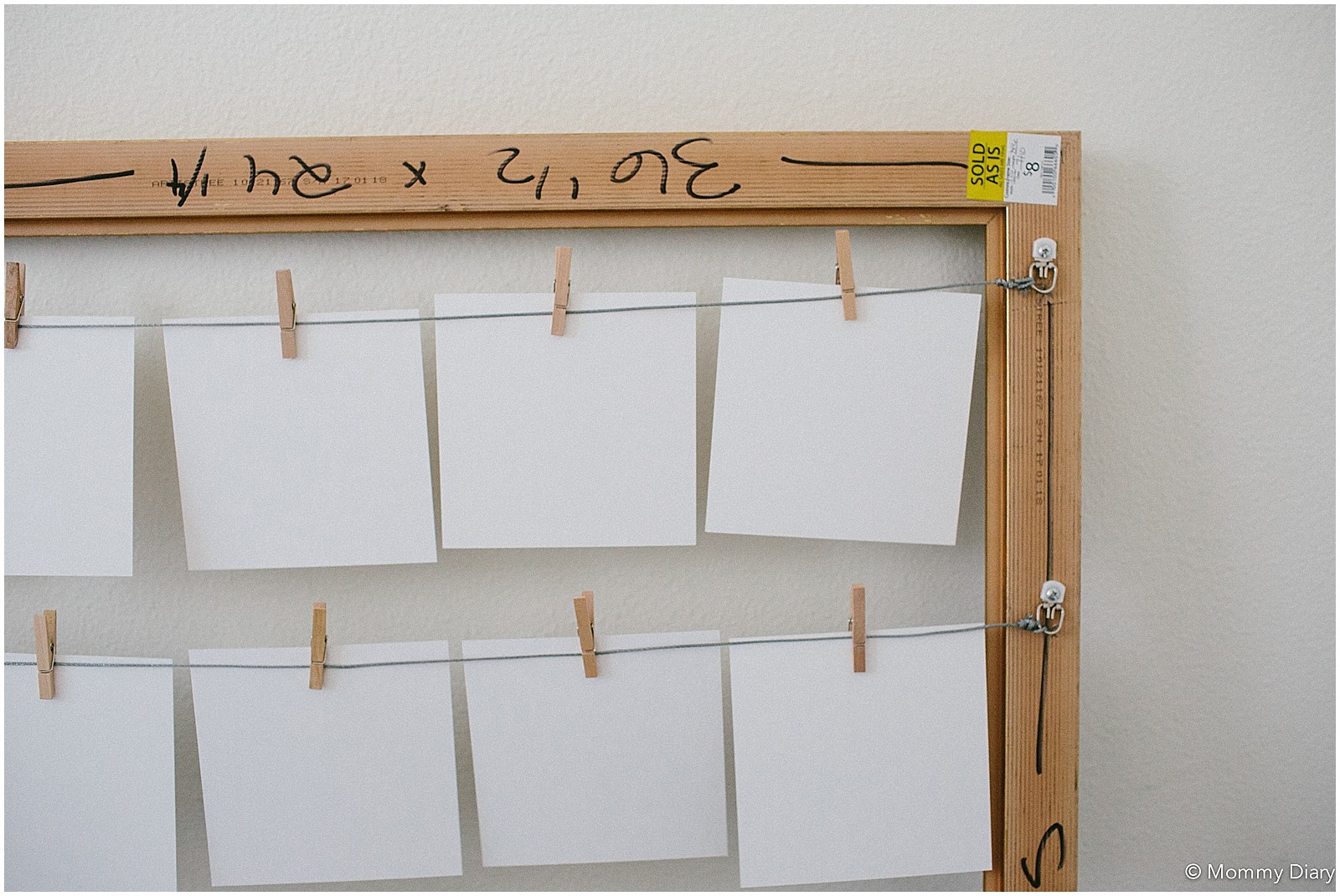 Turn over the frame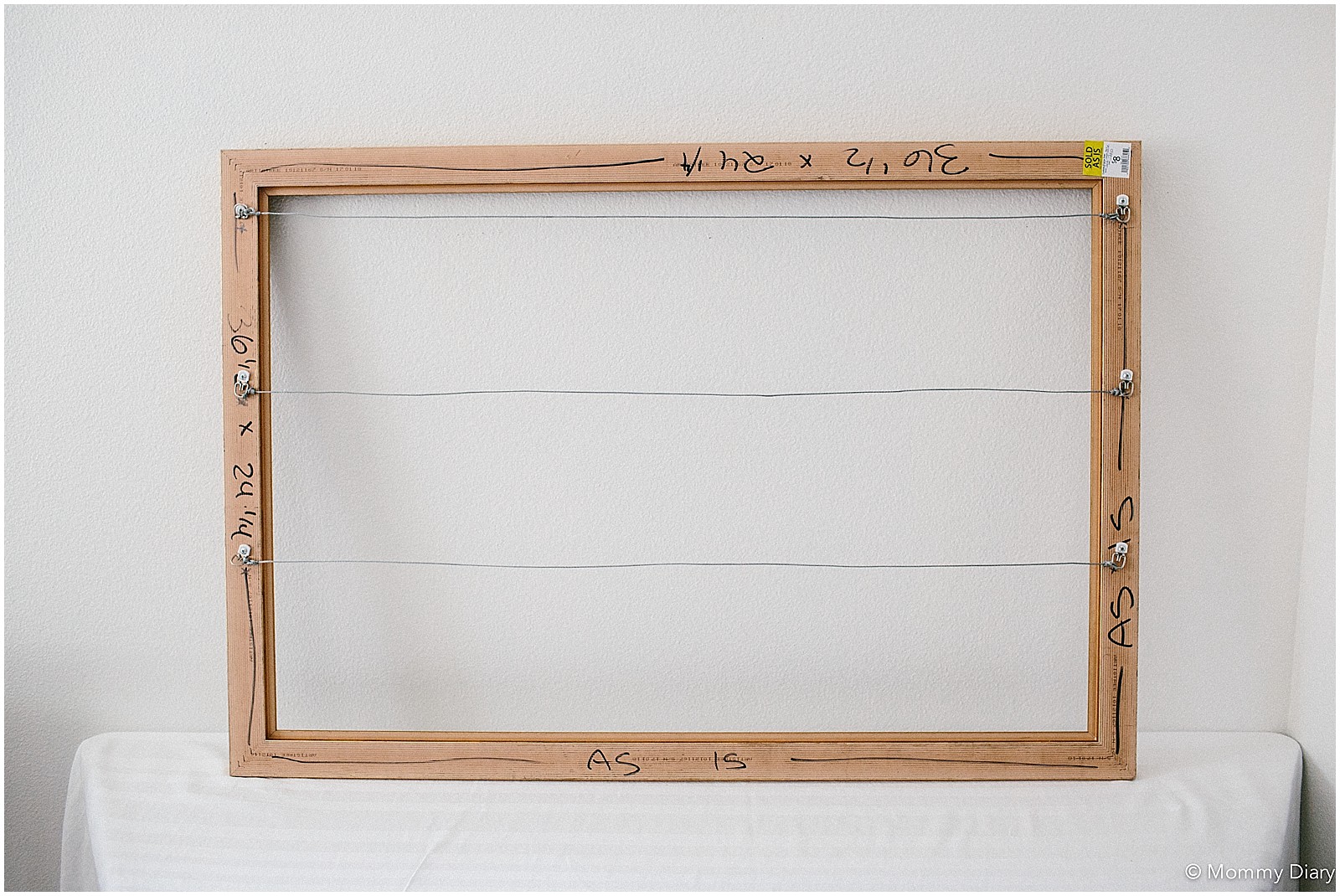 2. Divide the frame into even sections depending on frame size.
*Note: The frame I used was 24 inches tall so I divided it into 3 sections because I wanted to hang three rows.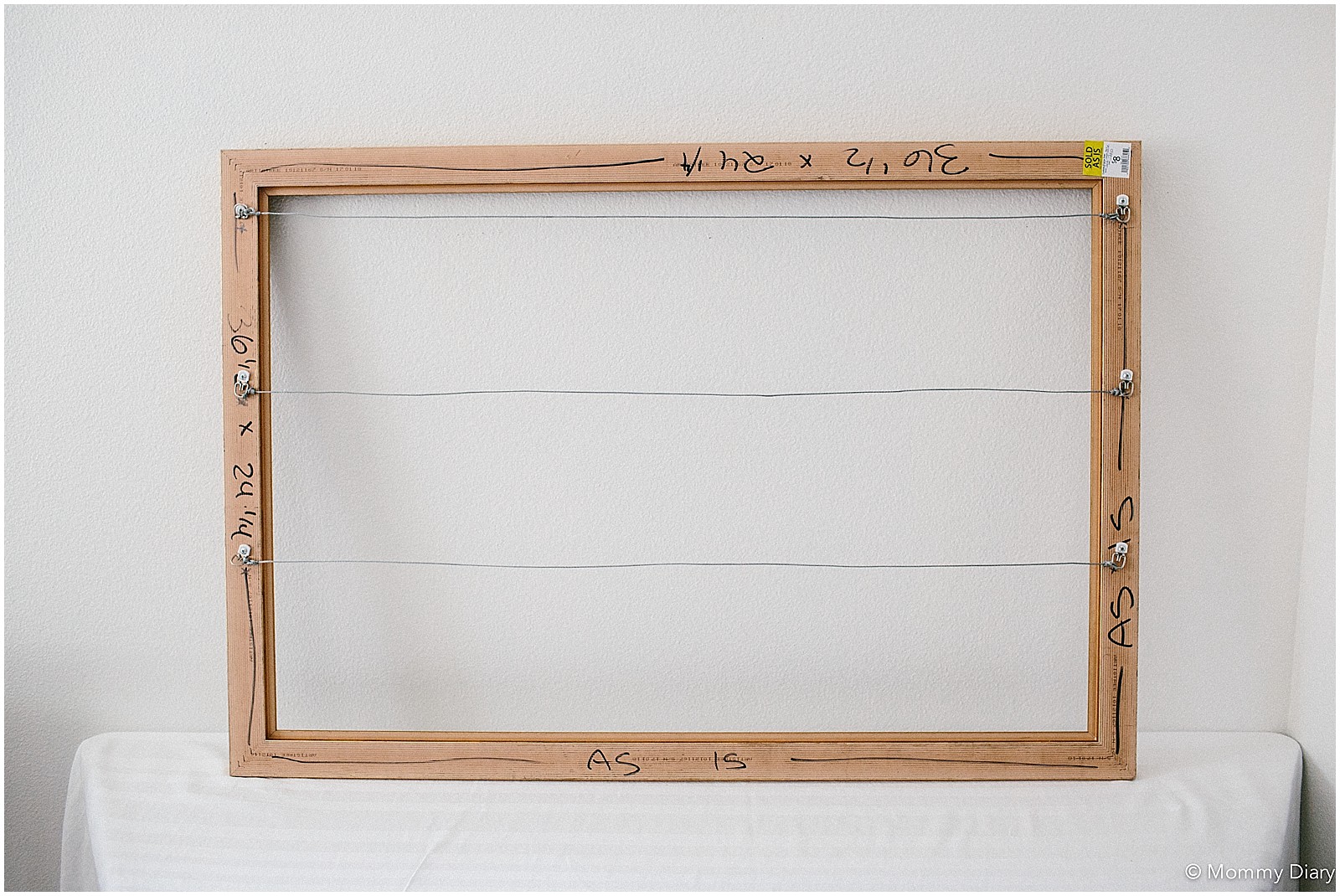 3. Mark where you want to screw on the D-rings.
*Mine was marked at every 8 inches because 8×3=24.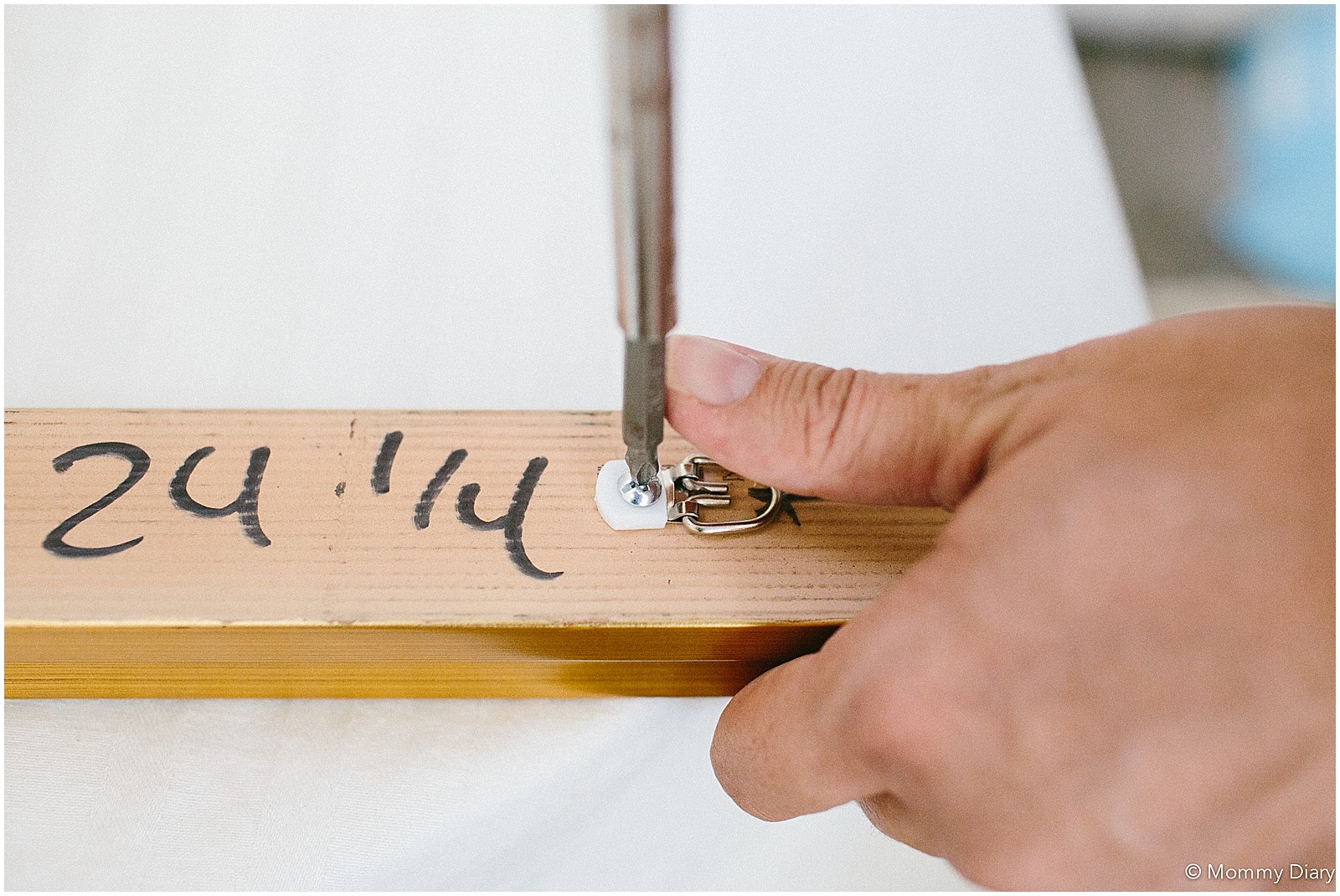 4. Screw on D-rings on each side using a screw driver.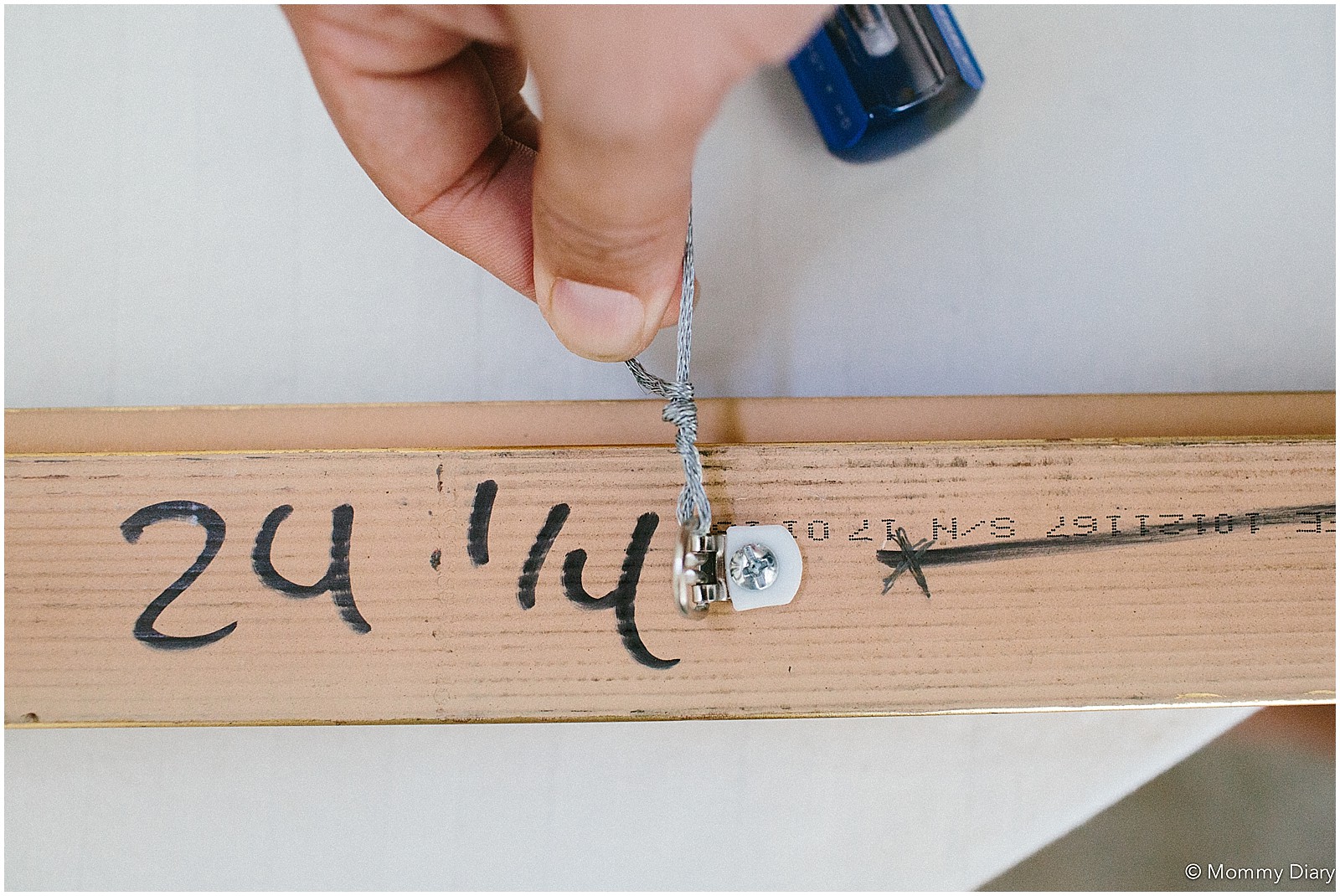 5. Hang the frame wire across onto the D-rings. Make the wire as tight as possible.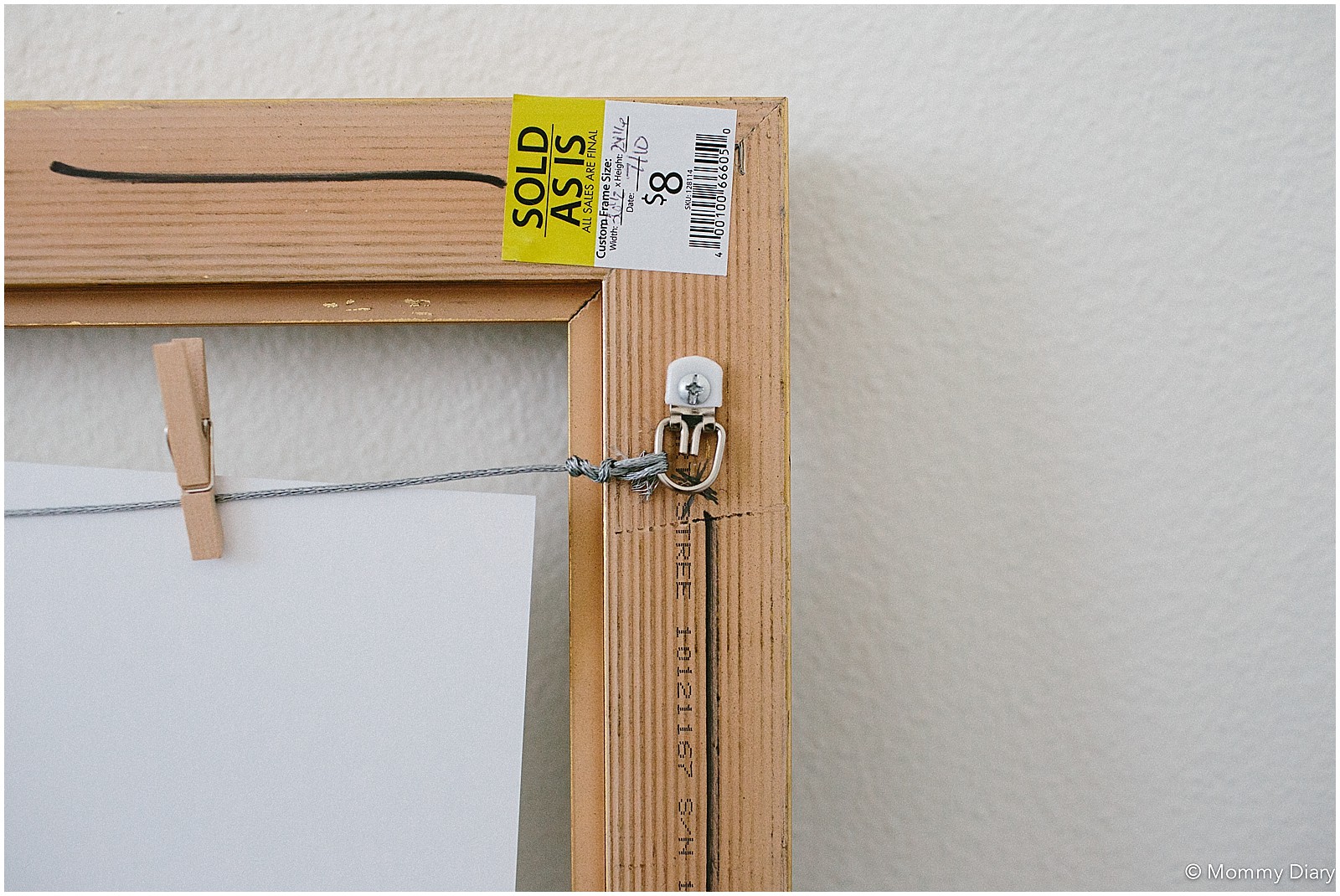 As you can see, I purchased this beautiful gold frame for $8 at Michael's clearance section. You can check Craigslist or your local craft store for great deals!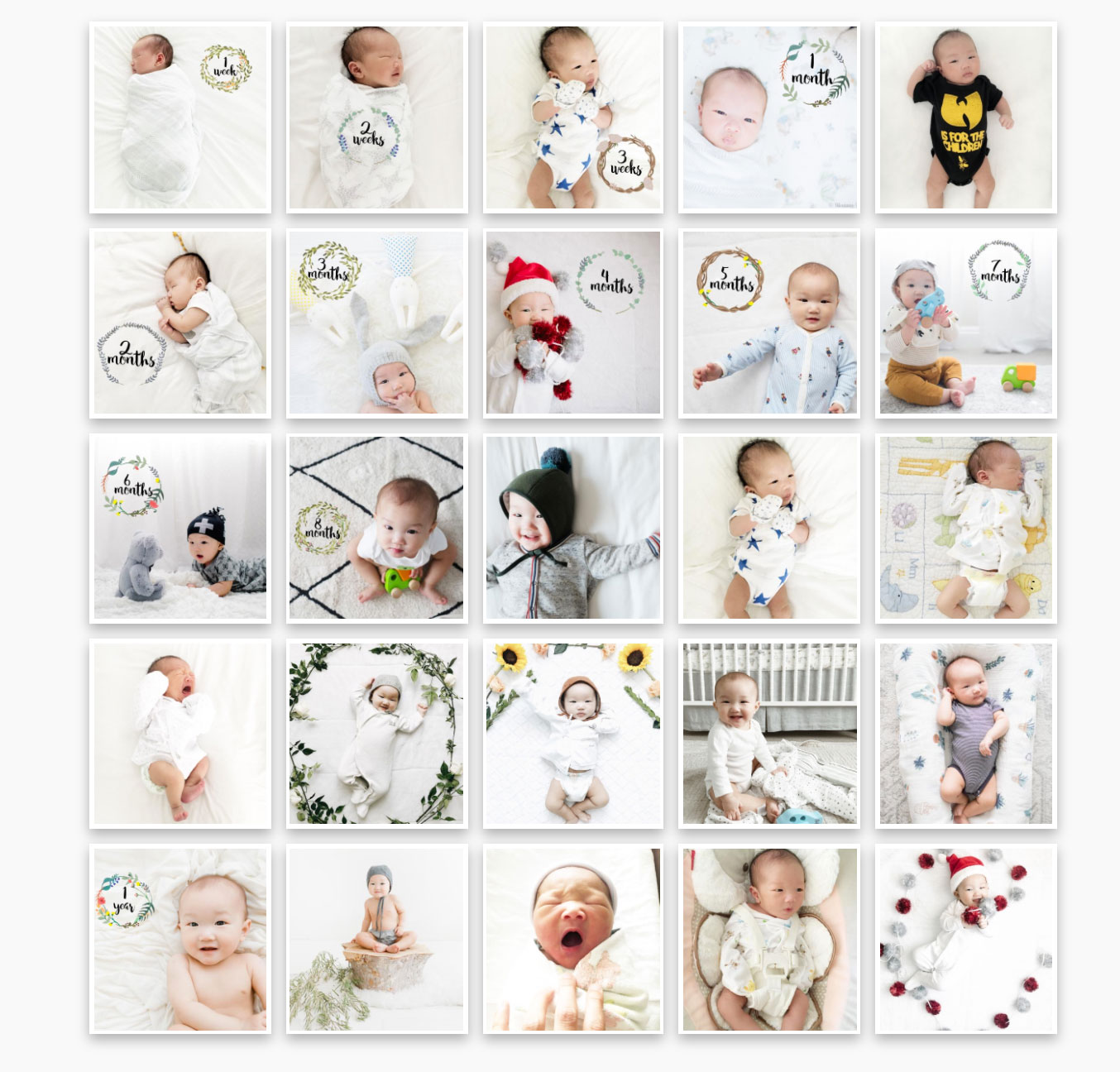 Tips for baby photo taking
Clear out the background.
Stick to a certain color palette. (Muted, pastel, colorful, light, etc)
Stick to a few compositions. (On the blanket, close up on face, head + body shot, etc)
Use accessories sparingly and make baby the focus of the photo
Try to mix up the outfits
Tips for photo printing
I've used many photo printing services in my lifetime and one of my favorite service is Parabo Press. I especially love their square 4 x 4 and 5 x 5 prints due to its high quality print and texture.
The photos are printed on heavy duty card stock rather than glossy photo paper, which is perfect for a project like this.
Here is how it looked at the birthday party. It was a huge hit and everyone loved seeing his photos displayed this way. 🙂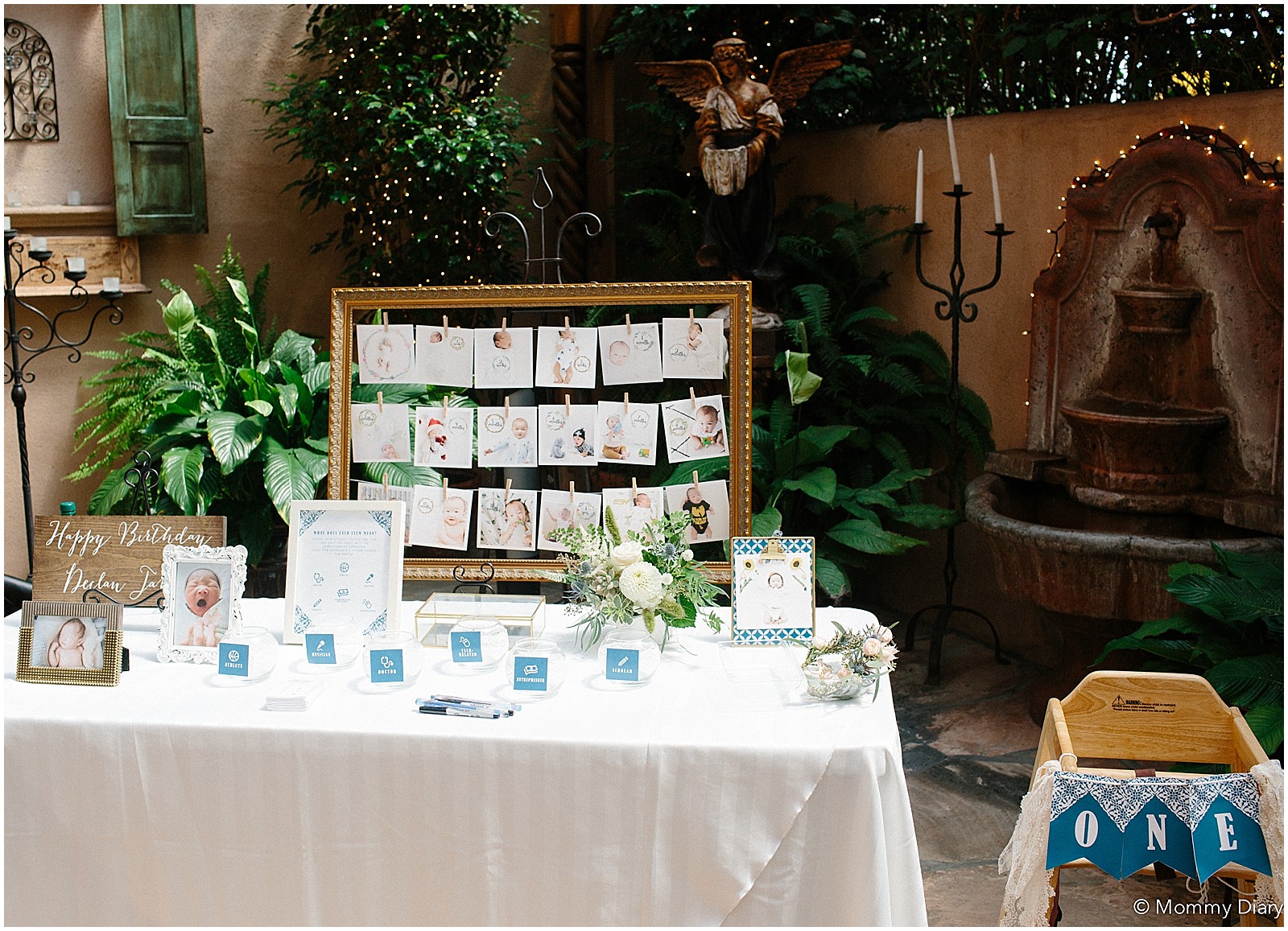 What do you think? Let me know your thoughts in the comments below!