Spring brunches are one of my favorite things about this time of year! There's something so relaxing and perfect about catching up with friends over a delicious meal while enjoying the beautiful weather. And as a busy mom, it's also a great excuse to leave the kids with their dad or grandparents for a little while and have some much-needed adult time. One of the things I love most about spring brunches is that you can wear anything from casual and comfortable to chic and elegant, depending on the occasion. That's why I've put together a round-up of brunch outfit ideas for spring that is perfect for moms to wear to casual Sunday get-togethers to formal brunch events – such as a baby shower or bridal party.
These outfits are not only stylish, but they're also practical and comfortable – so you can enjoy your brunch with confidence in your look and without any wardrobe malfunctions!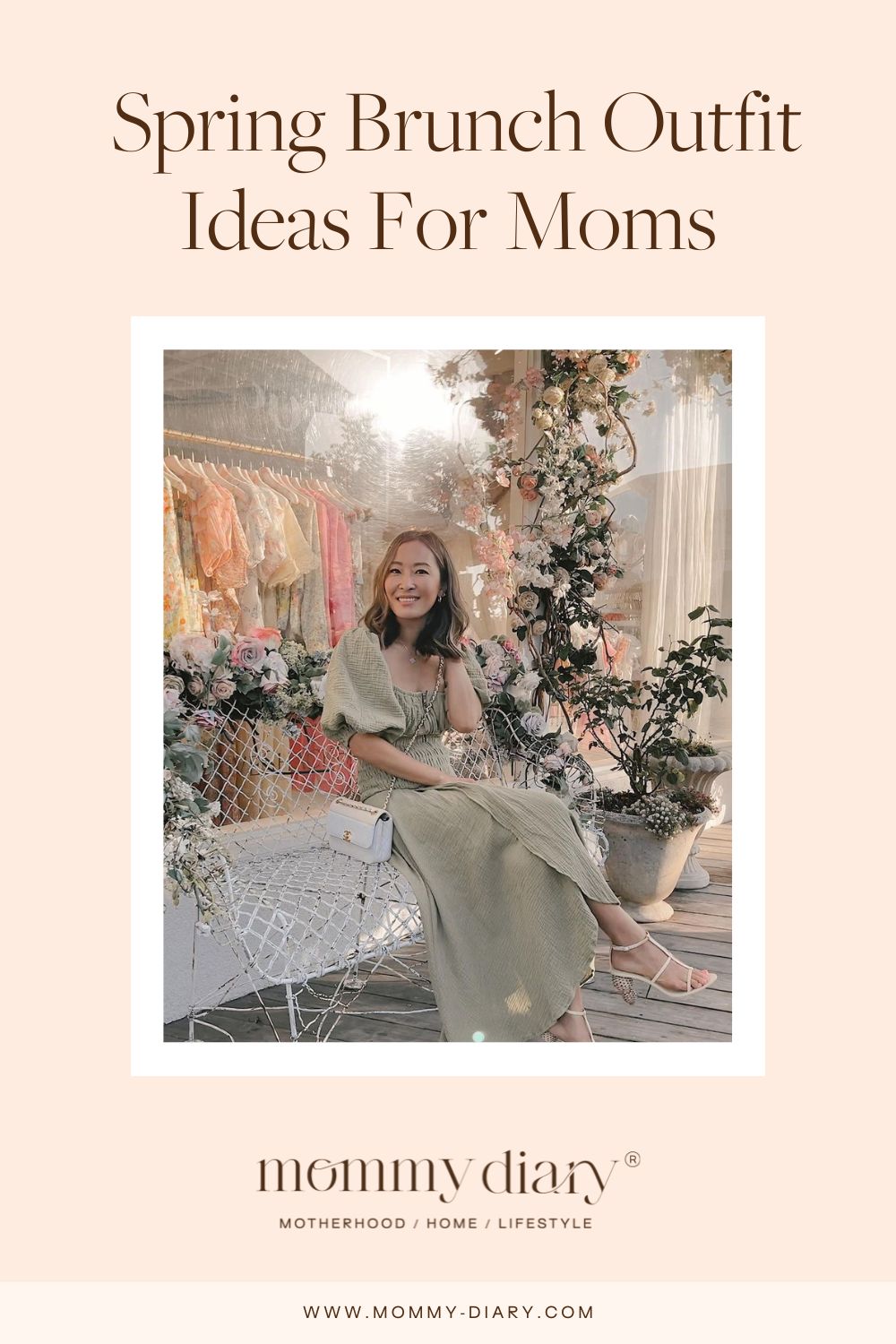 10 Spring Brunch Outfit Ideas For Moms
I love the sophisticated look of this off-the-shoulder top. The neutral baby pink is perfect for welcoming the warm spring weather and the tie adds unique visual interest to the look. Pair with white wide-leg trousers, brown wedges, and a straw handbag for a spring-inspired brunch look. Oh – and don't forget your shades, of course!
This is a more feminine and classic look; try a mauve silk blouse with elegant natural mother-of-pearl buttons. Wear this with high-waisted white pants or a mini-skirt, and accessorize with nude flat sandals and a woven bag. Chic and practical – love it!
This lovely white midi-dress features cute button details on the bust and a lightweight skirt for a casual look. This dress is both comfortable and fashionable. Just pair it with a leather jacket, some strappy heels, and a cute floppy hat for a more summery vibe, and you're all set to enjoy the beautiful spring weather.
Another casual option is this green casual a-line dress. This is a nice fitting, comfortable dress that can be very versatile. I like the length – not too long, not too short. Pair it with white sneakers and a denim jacket for a look that's both comfortable and stylish.
For a fun and flirty feminine look, I suggest a pastel-colored midi-dress with a fitted bodice and a flowy skirt. A spring dress like this is sure to make you feel gorgeous and is perfect for any springtime occasion. To keep the look a bit more casual, I paired the dress with a white denim jacket, which will add a bit of edge and provide some extra coverage. Complete the look with some nude sandals for a chic and put-together ensemble. More spring dress options are here.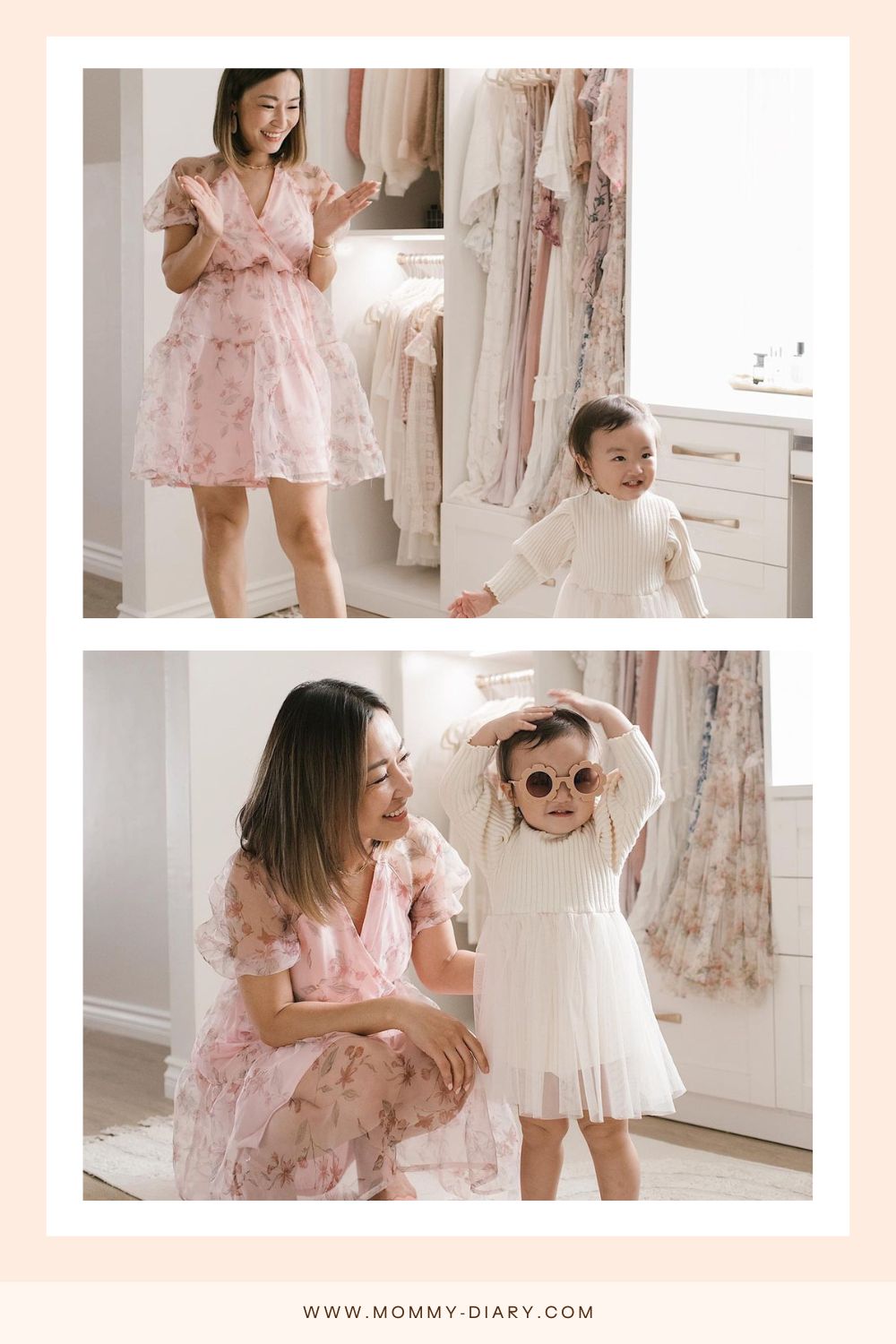 Here's an excellent option for a casual yet elegant Easter brunch or at-home elevated Mother's Day Brunch. This beautiful floral maxi dress can be easily paired with a denim jacket for extra coverage. Slip into a comfortable tan slip-on and top off the look with a cute wide-brim hat for style and function. Enjoy spending time with loved ones in this practical and fashionable ensemble.
A sage maxi dress with a wrap silhouette and flutter short sleeves is a great option for a more elevated Easter brunch. Pair it with neutral sandals and a cute straw hat for a sophisticated yet practical outfit that's wonderful for spending time with family and friends.
Are you looking for an effortless yet stylish outfit for Sunday brunch? Look no further than this baby blue-colored jumpsuit. With a feminine bow and wide legs, this jumpsuit is fashionable and comfortable, great for any springtime occasion. Add a statement necklace to elevate the look and pair it with beige suede wedges for an easy-to-wear, chic, and comfortable outfit.
This one's for pregnant or breastfeeding moms who want a cute look. This navy blue maxi dress has pockets and a hidden flap for breastfeeding. Pair this dress with an oversized blazer or light cardigan for a laid-back, yet stylish outfit for springtime brunch or even a baby shower. (More baby shower outfit inspiration here.)
In that case, if you decide to bring your daughter along, consider putting together the most adorable matching look with your little one. The Aurora Dress is a perfect choice. This dress is inspired by the pink hues of one of our favorite princess gowns, Aurora. It has been designed with lots of love and just the right touch of ruffles, gathers, and trims. Get the matching children's version here.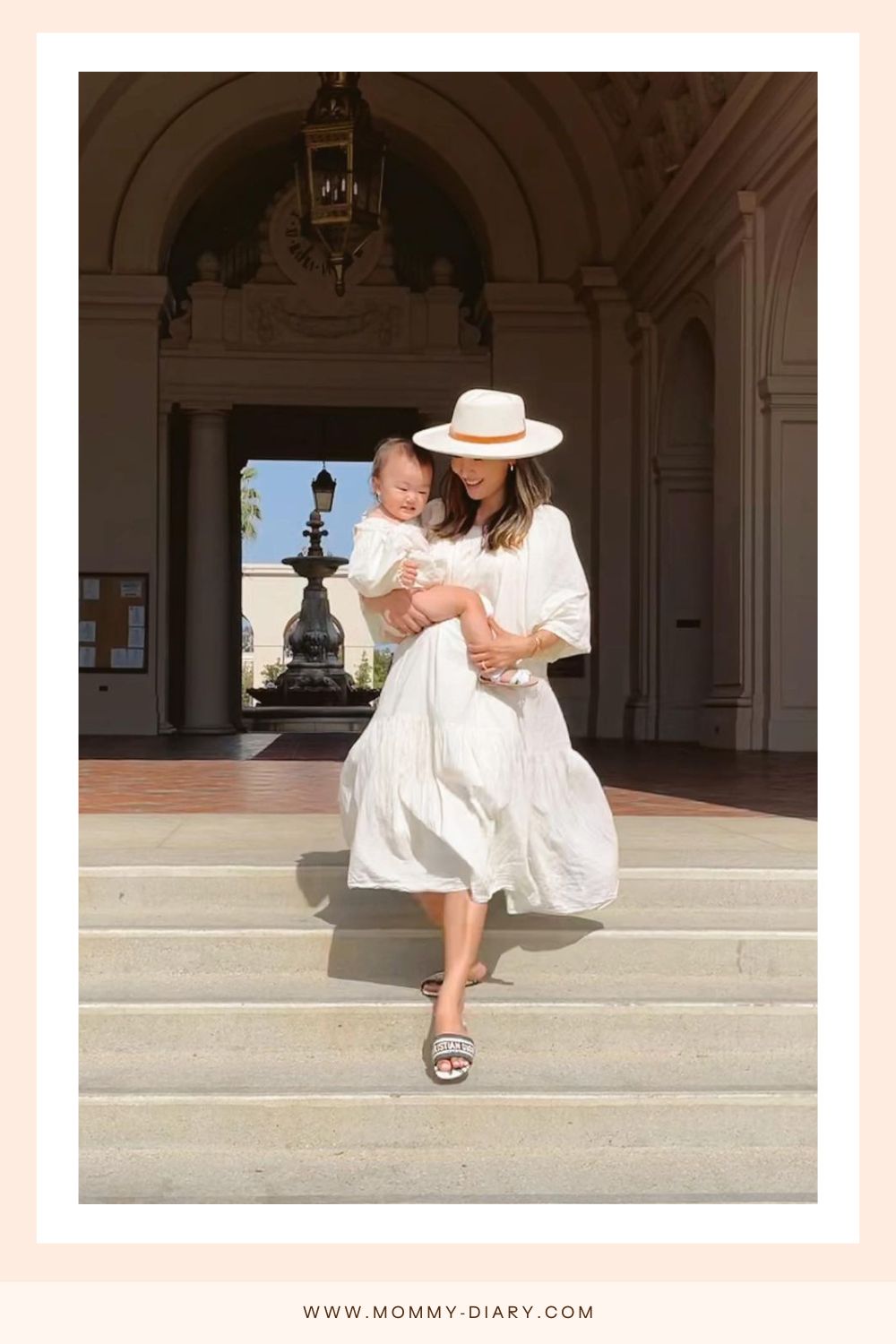 Enjoy any Spring brunch with these outfit ideas!
As we gear up for spring brunch season, I hope these outfits to wear to brunch have given you inspiration and confidence to wow the crowd at your next get-together with friends. Remember, the most important thing is to enjoy the company of those you love and cherish the time spent together. So, take a break from your daily routine, wear a comfortable and stylish outfit, and make some memories that will last a lifetime. More outfit inspiration for moms, daughters, and more here!