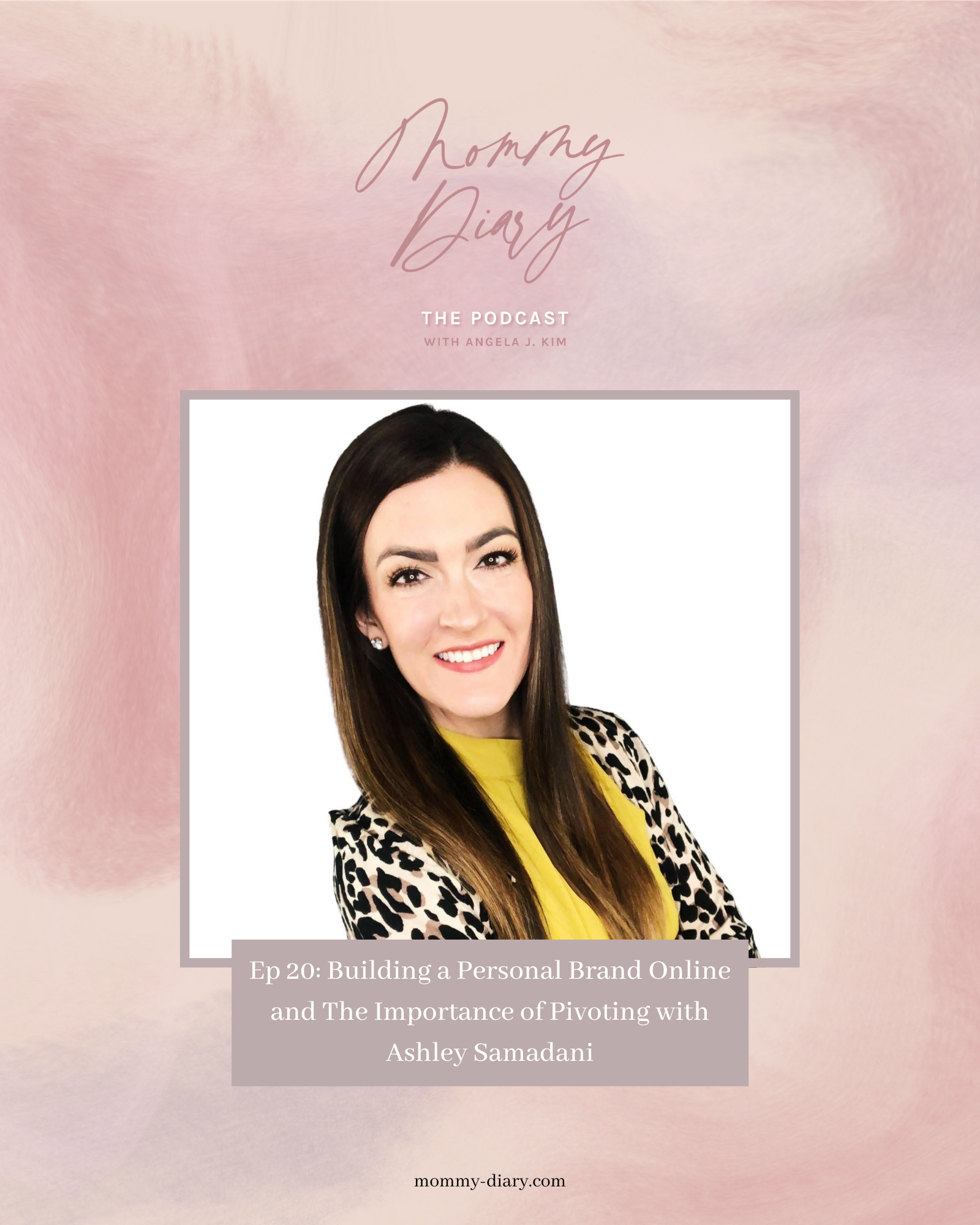 Ep 20: Building a Personal Brand Online and The Importance of Pivoting
Have you ever felt like you aren't living your purpose or your passion? It's never too late to change that. I'm talking all about these topics and more with my guest today, Ashley Samadani. Ashley is a mom to a 4-year-old daughter, former special education teacher turned blogger, and personal branding coach for Mompreneurs, helping them to build out a framework to create message-driven impact as well as multiple income streams online.
Ashley and I are diving into making the transition from a 9-5 career to running a business from home. Tune in to hear how Ashley made these transitions, even when fear showed up time and time again.
In this episode, Ashley and I discuss:
The importance of pivoting your business as needed
Not being afraid to start small
Showing up and serving your audience
The benefits of creating a personal brand
Ashley's Resources:
Podcast Resources:
More about Mommy Diary: The Podcast
Mommy Diary: The Podcast is a space for women to tell their raw and honest stories of motherhood. Host, Angela Kim, is a creative, lifestyle blogger, and also a mom of four.
Feeling restricted by the squares of IG, Angela is on a mission to shed light on vulnerable topics such as postpartum depression, marriage struggles, self-care, healing and finding a balance between having a career and raising children. She's been through it all, and this podcast is here to help you feel supported along your personal journey and see that you're not alone.