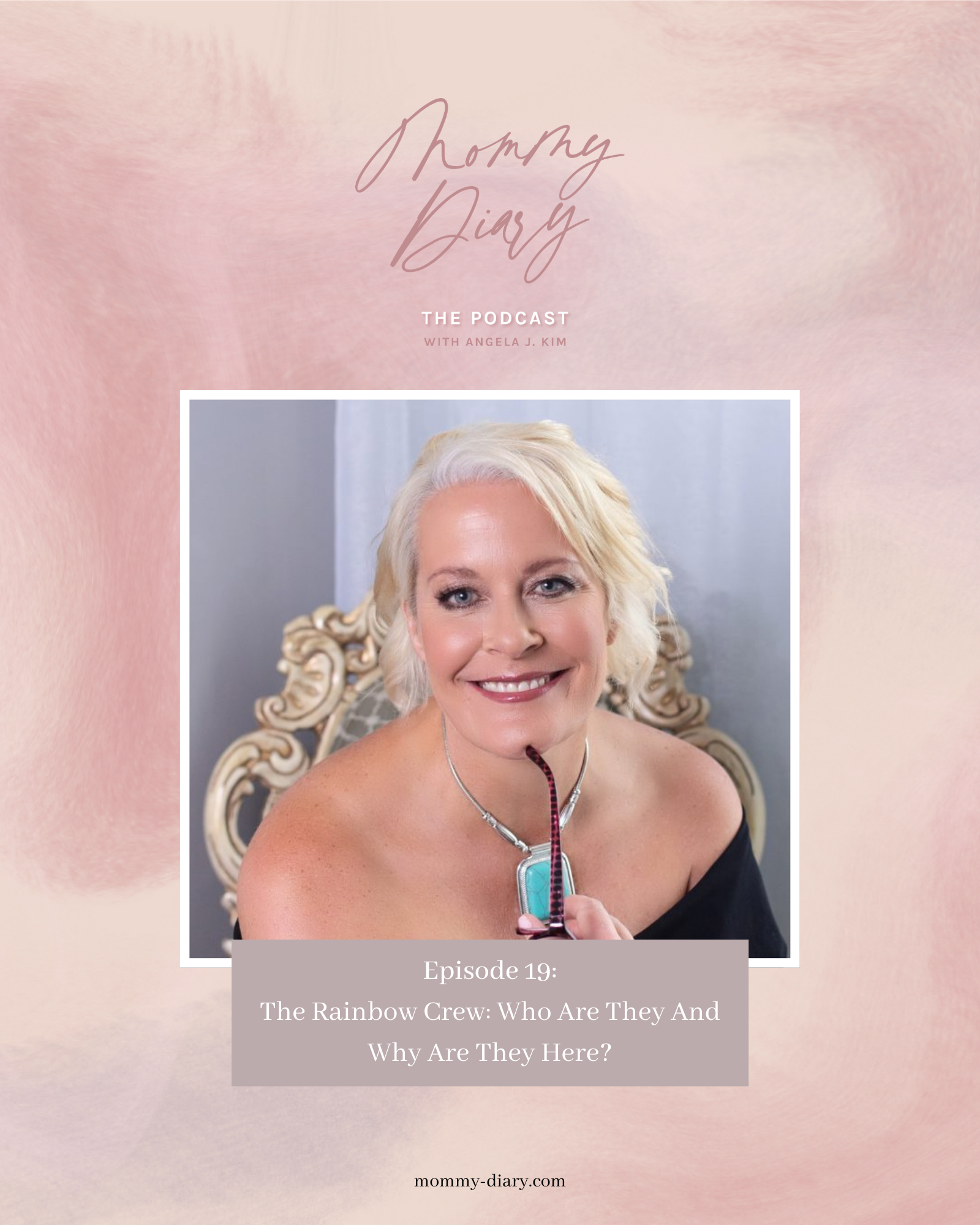 Ep 19: The Rainbow Crew: Who Are They And Why Are They Here?
Have you ever heard of the rainbow crew, or rainbow children? Today I have a wonderful guest who is going to tell us all about this special group of children. Her name is Julia Treat. Julia is an internationally renowned psychic medium, Angel intuitive, spiritual teacher, author, and podcaster. Julia opened to my gifts later in life when a dear friend was preparing to leave the physical world. After years of discovery and mastering her abilities, Julia published her first book in 2015 and launched her podcast, Stepping Into The Light, which is nearing 1 million downloads. Julia is currently working on the launch of her children's book series, My Guardian Angel & Me, and children's show, The Rainbow Crew. Julia has a crystal clear connection with the higher realms and can't wait to help connect too.
Julia is telling us all about how she went from being a speech pathologist to a psychic medium and spiritual teacher. She shares how she discovered her gifts, the first time she communicated with the Other Side, and how she found healing when she needed it the most.
On today's episode, Julia and I discuss:
Indigo, crystal, and rainbow children
Who the rainbow crew is, and how they help us heal
The importance of loving ourselves
Pushing past challenging times
Julia's Resources:
Podcast Resources:
More about Mommy Diary: The Podcast
Mommy Diary: The Podcast is a space for women to tell their raw and honest stories of motherhood. Host, Angela Kim, is a creative, lifestyle blogger, and also a mom of four.
Feeling restricted by the squares of IG, Angela is on a mission to shed light on vulnerable topics such as postpartum depression, marriage struggles, self-care, healing and finding a balance between having a career and raising children. She's been through it all, and this podcast is here to help you feel supported along your personal journey and see that you're not alone.