I can't believe it's Thanksgiving week already! Like many of you, we have many family get togethers and holiday parties planned in November and December and as much as I love hosting, the holiday festivities can get overwhelming at times.
Thanks to Samsung Family Hub, I feel much more prepared this holiday season. Here are four ways I'm preparing for the holiday season with Samsung Family Hub.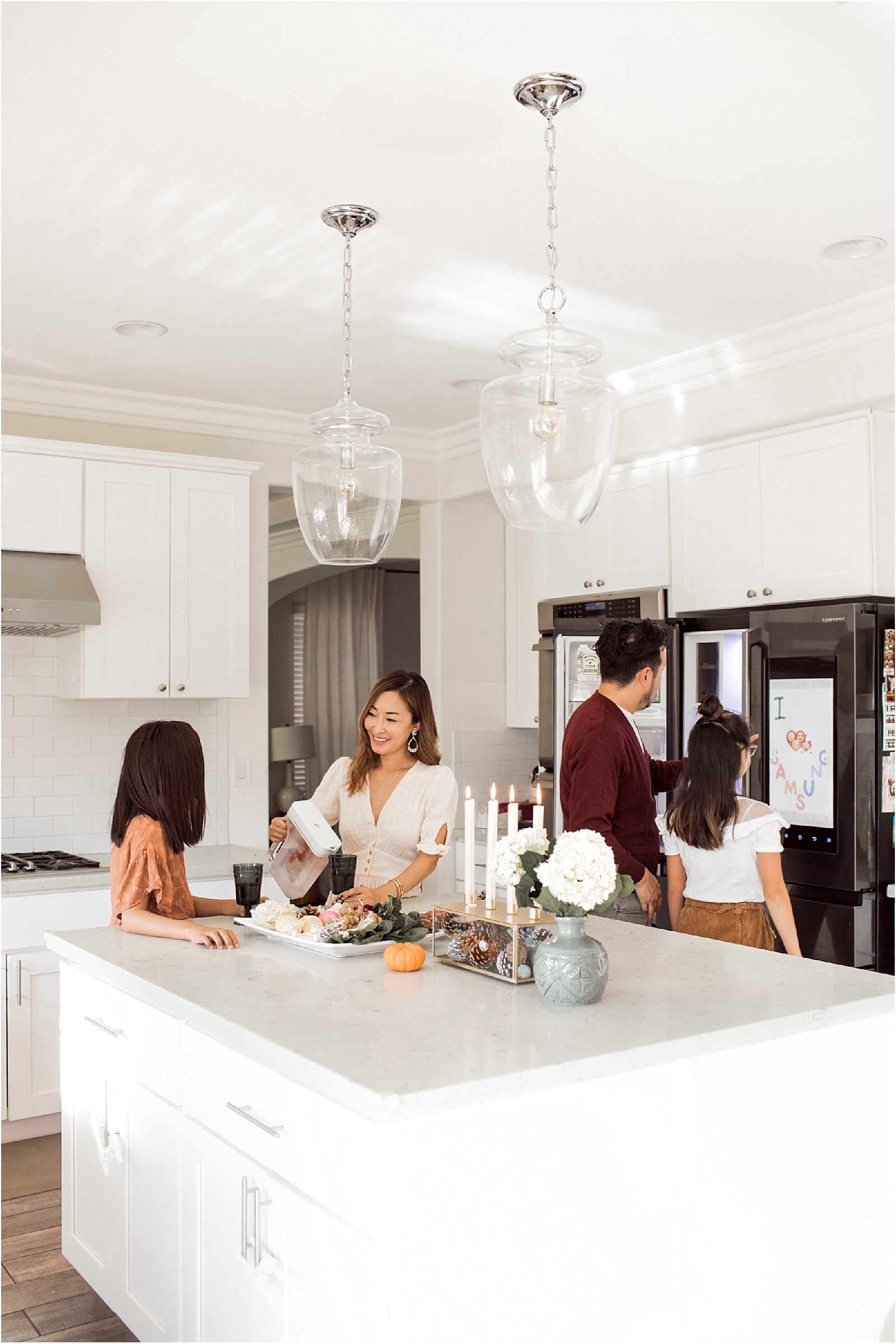 Party Planning With Samsung Family Hub
1) Simple way to create grocery lists and view what's inside my fridge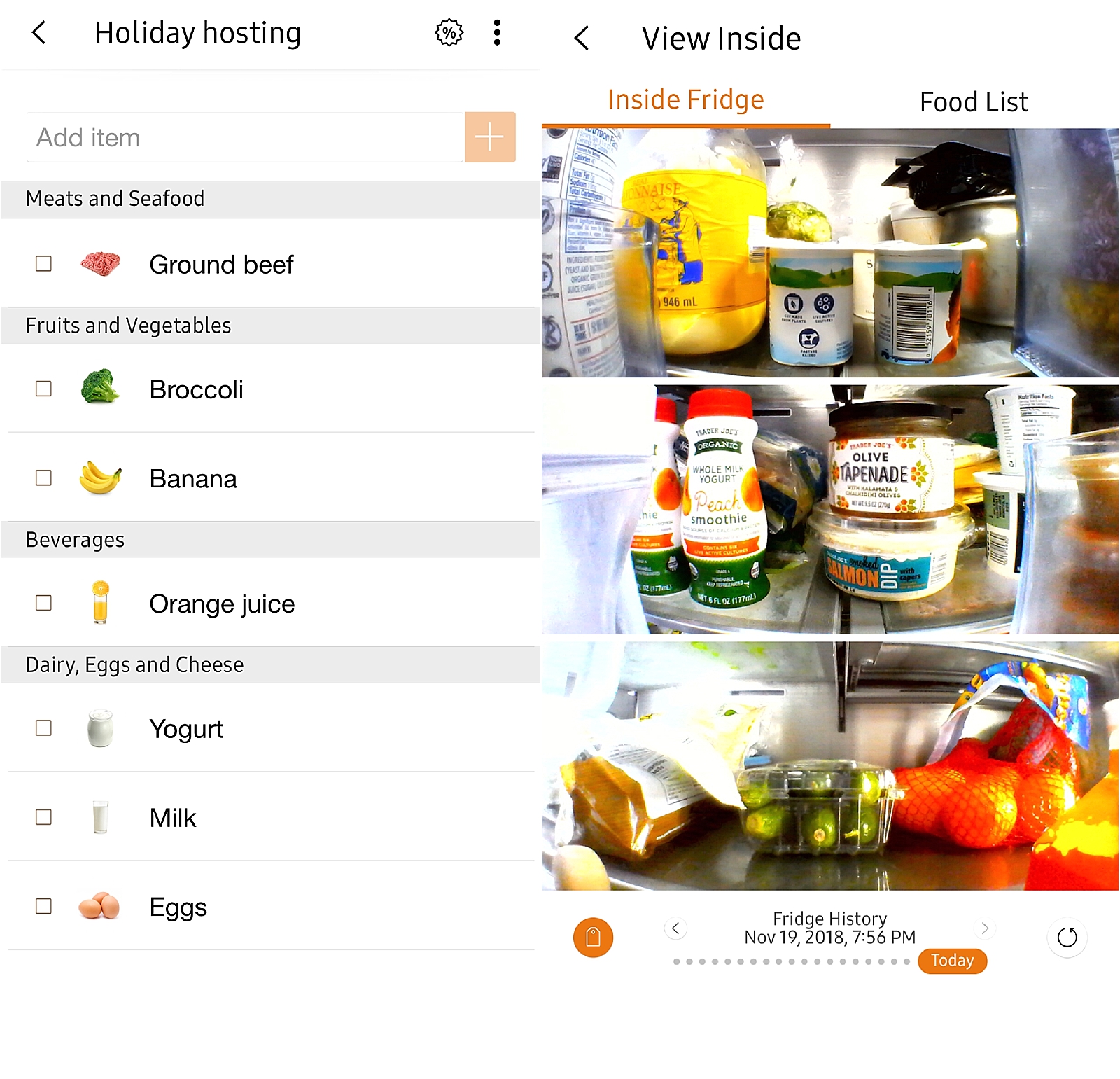 I used to create a grocery list using the generic notes feature on my iphone but not anymore! Samsung Family Hub App allows me to create a grocery list (with pretty visuals) and keep track of what's in my fridge all from my phone. I mean, can you think of a more useful feature for your refrigerator?
Thanks to Samsung Family Hub, I no longer waste my mental space remembering what I have in my refrigerator and what items are old and expiring. All I have to do is open my app and view what's inside my fridge so I always know what I need to stock up on.
2) Simple ways to keep food fresh and ready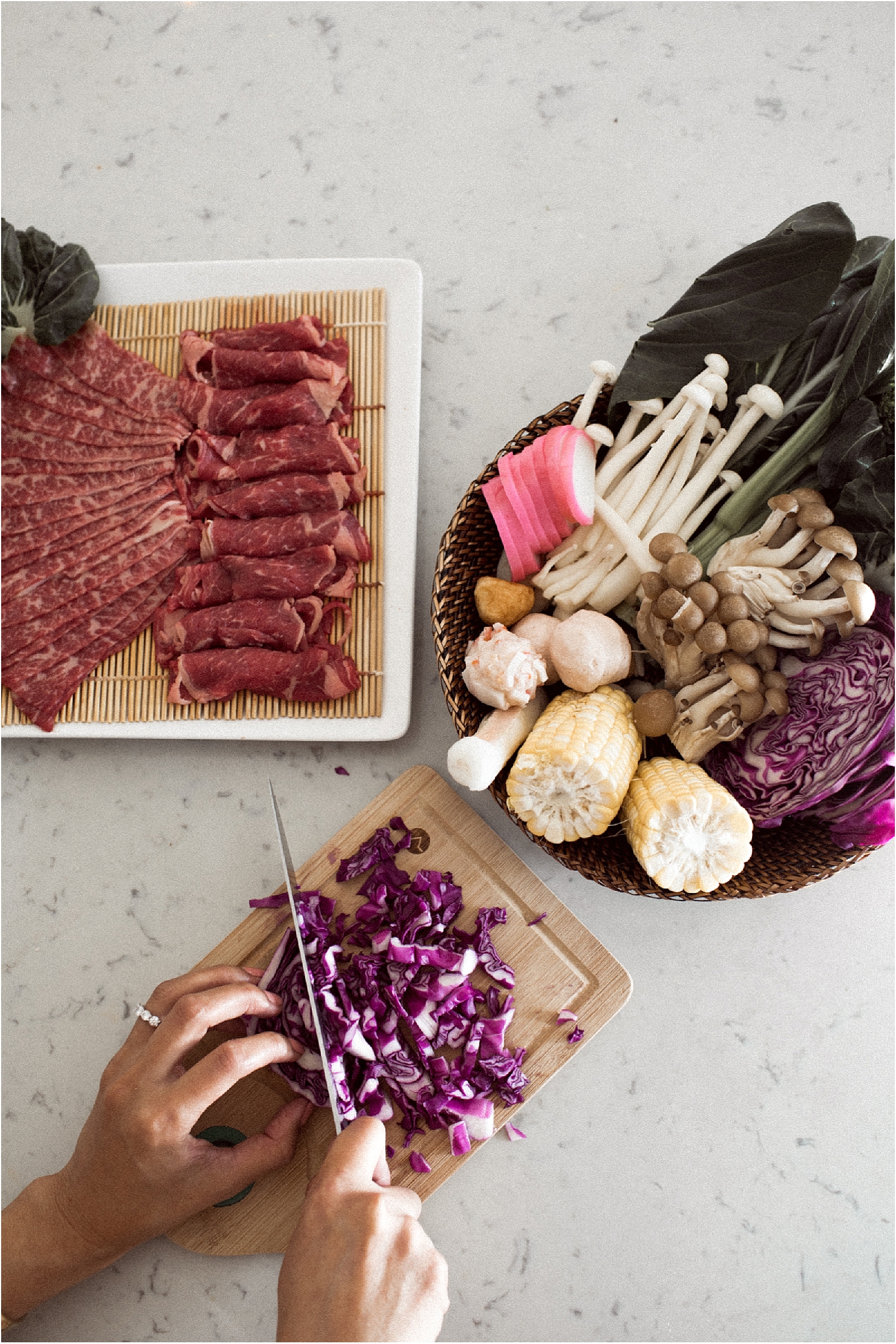 One of my family's go-to menu during the holidays is shabu, also known as hot pot. We love this dish because it's nutritious, packed with lean meats and vegetables and brings people together in an intimate dining experience, family style. It's fun watching and cooking your own meal right in front of you. Most importantly, it's always a hit with the kids which makes parents so happy.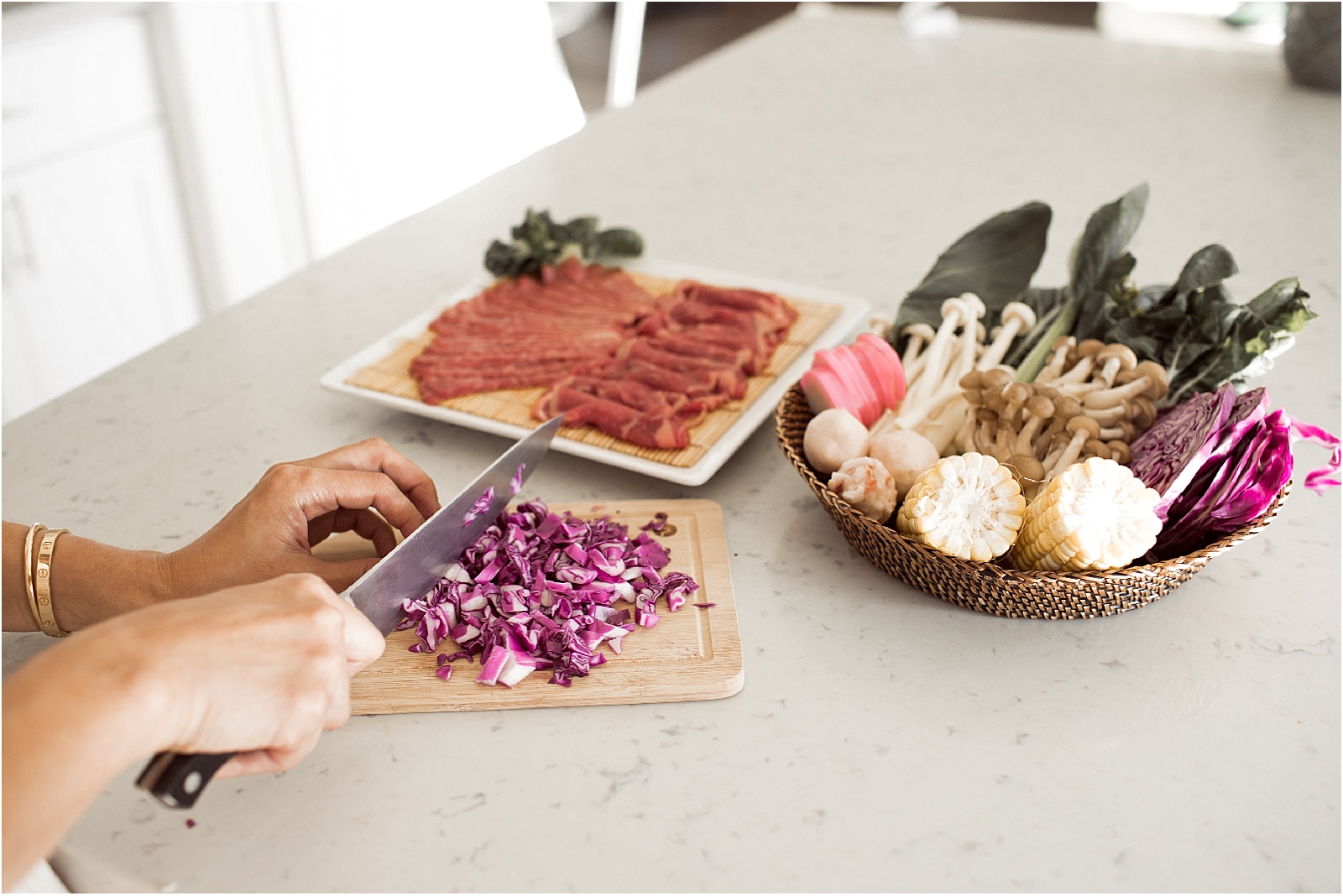 Key ingredients for shabu shabu (or hot pot)
Meat of choice 
Vegetables of choice
Shiitake mushrooms
enoki mushrooms
various greens (baby bokchoi, nappa cabbage, etc)
onions
snow peas
baby corn or regular corn
Udon and tofu
Broth (not pictured)
I like to make Dashi broth with dried anchovies, dried kelp and korean radish
Shabu Shabu dipping sauce
4 Tbsp ground sesame seeds
2 Tbsp Soy Sauce
2 Tbsp sugar
1 Tbsp Rice Vinegar
1 Tbsp Miso Paste
2 Tbsp water
Or you can always save time by purchasing dipping sauce at your local Asian market.
The only downside to this popular dish is that prepping takes long and therefore, everything needs to be washed, chopped and prepared beforehand.
Thanks to Samsung Family Hub's spacious and functional compartments, storing all the ingredients and keeping them fresh for guests is easy and convenient.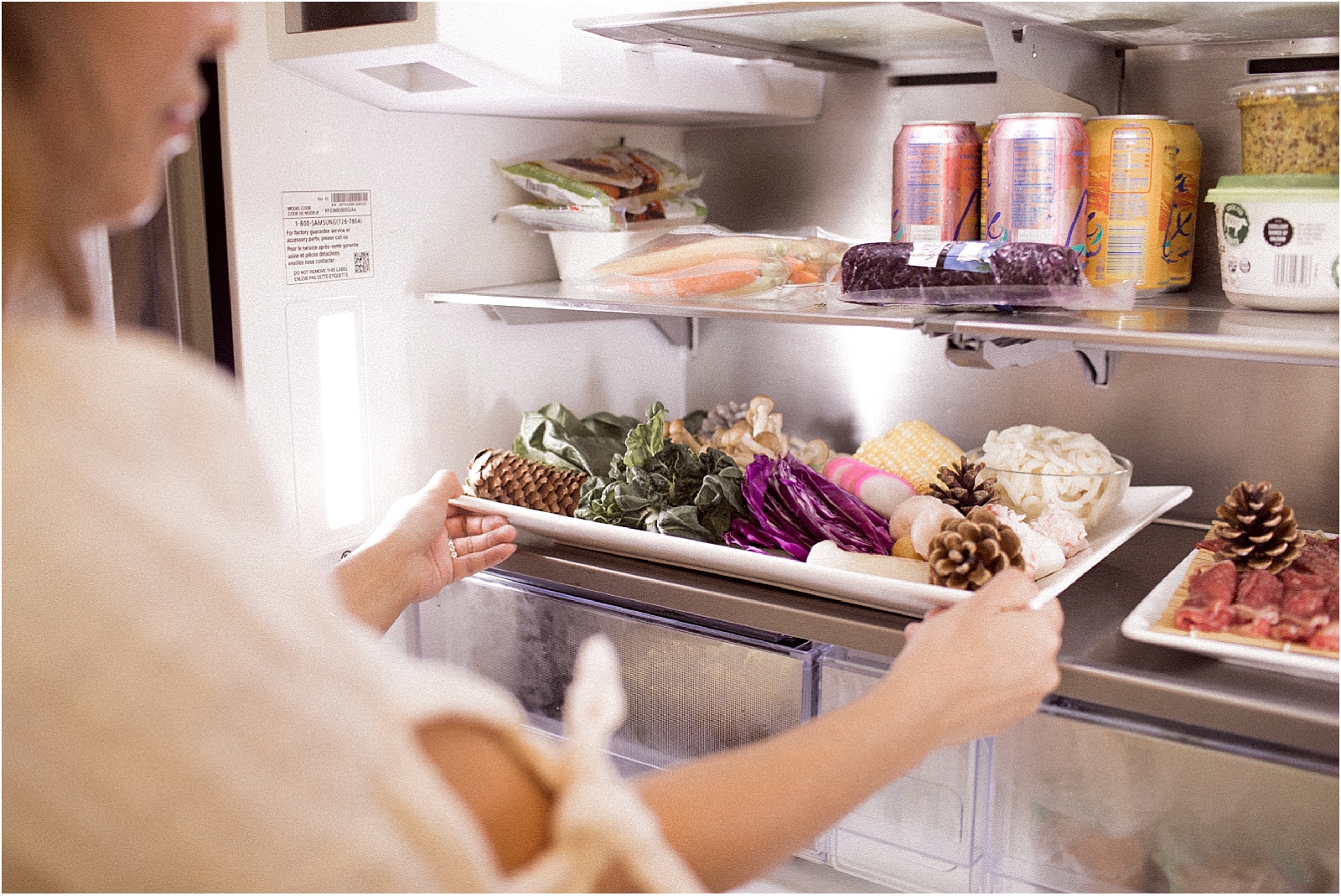 3) Built in fruit water dispenser and wine cooler for refreshments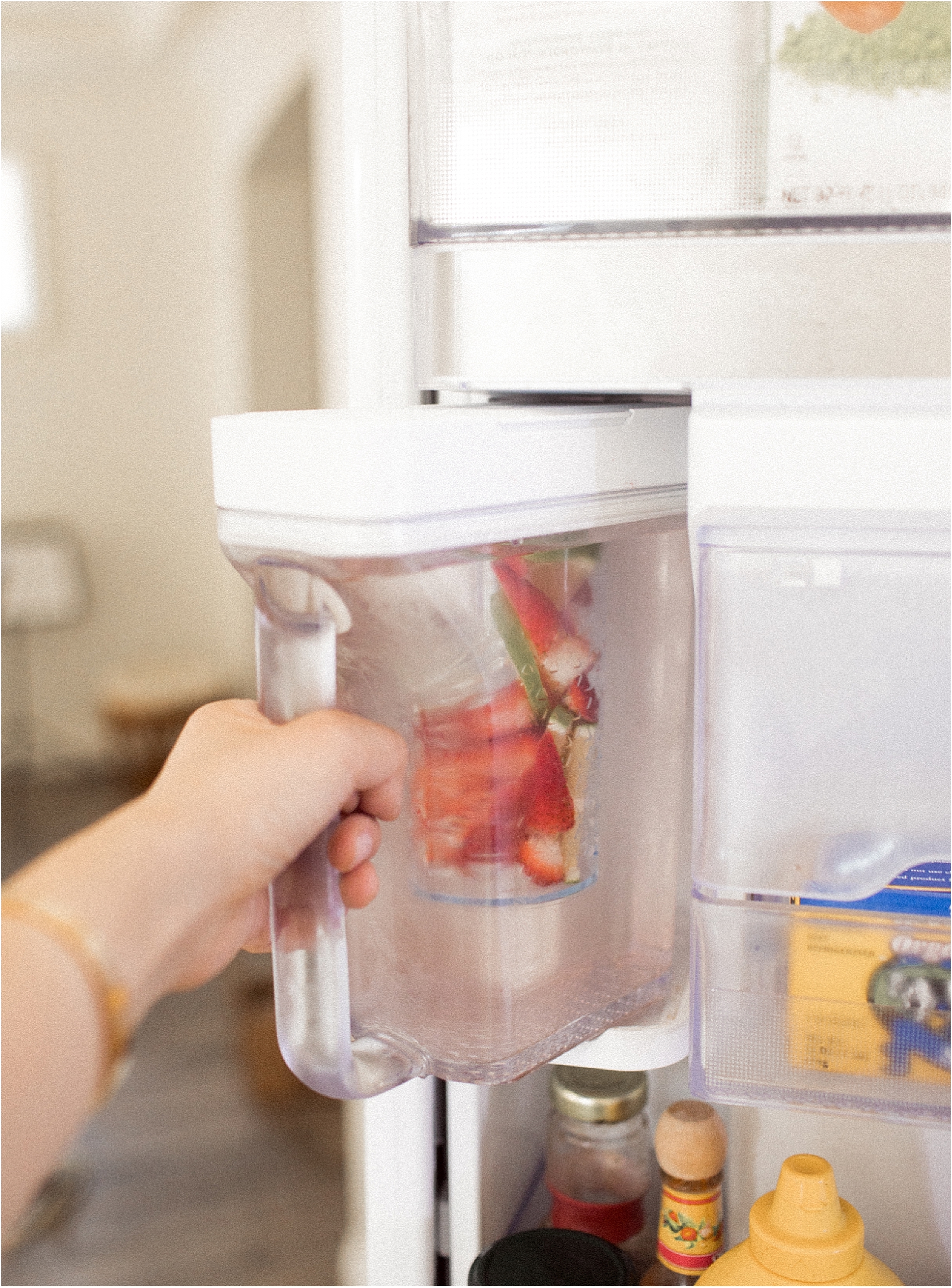 Another important aspect of hosting besides food is the drinks. Samsung Family Hub makes specialty drinks super easy with its built in fruit water cooler and wine cooler setting that allows you to dedicate an entire section of the refrigerator for keeping the drinks at the optimal temperature.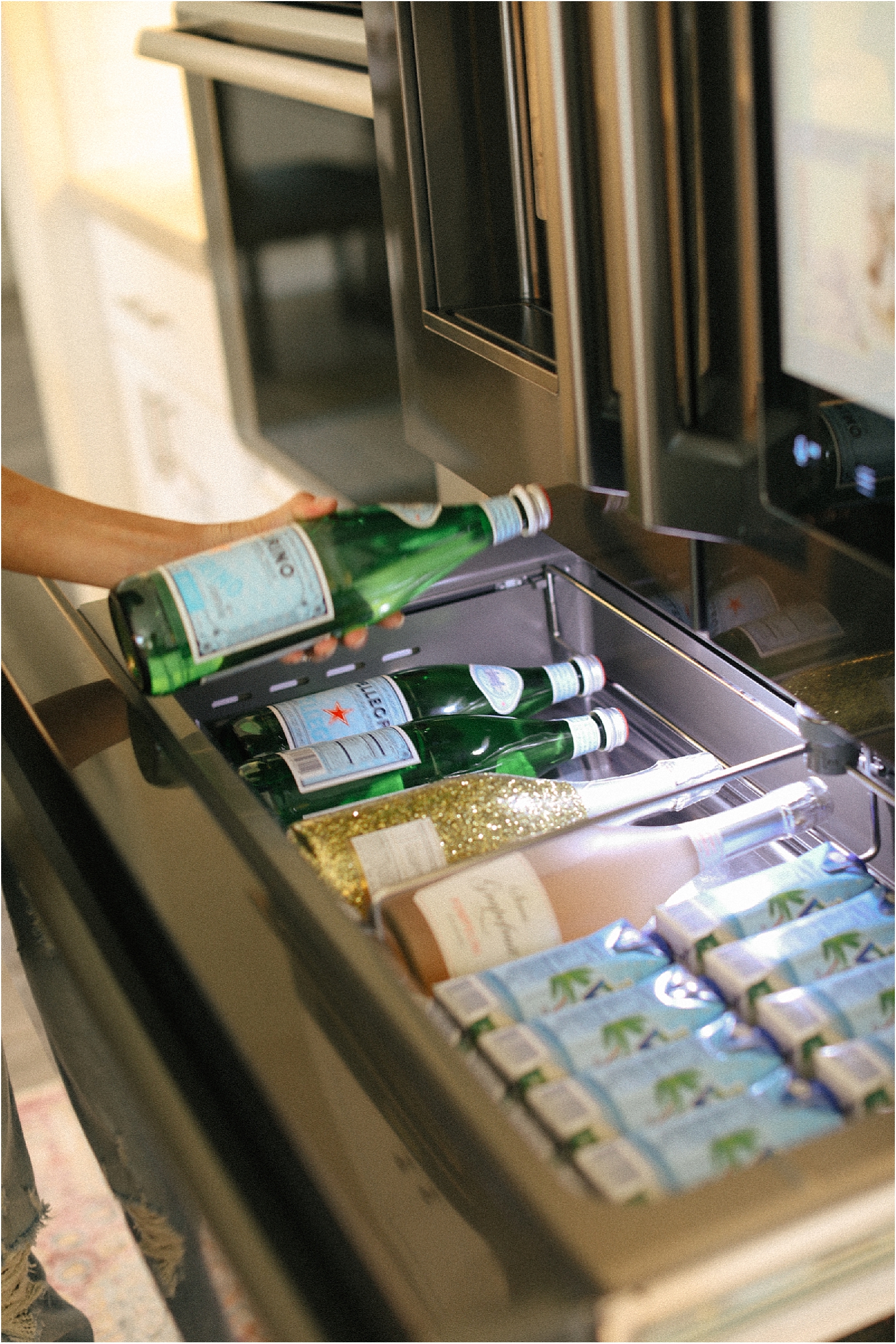 4) A true "Family Hub" experience without the clutter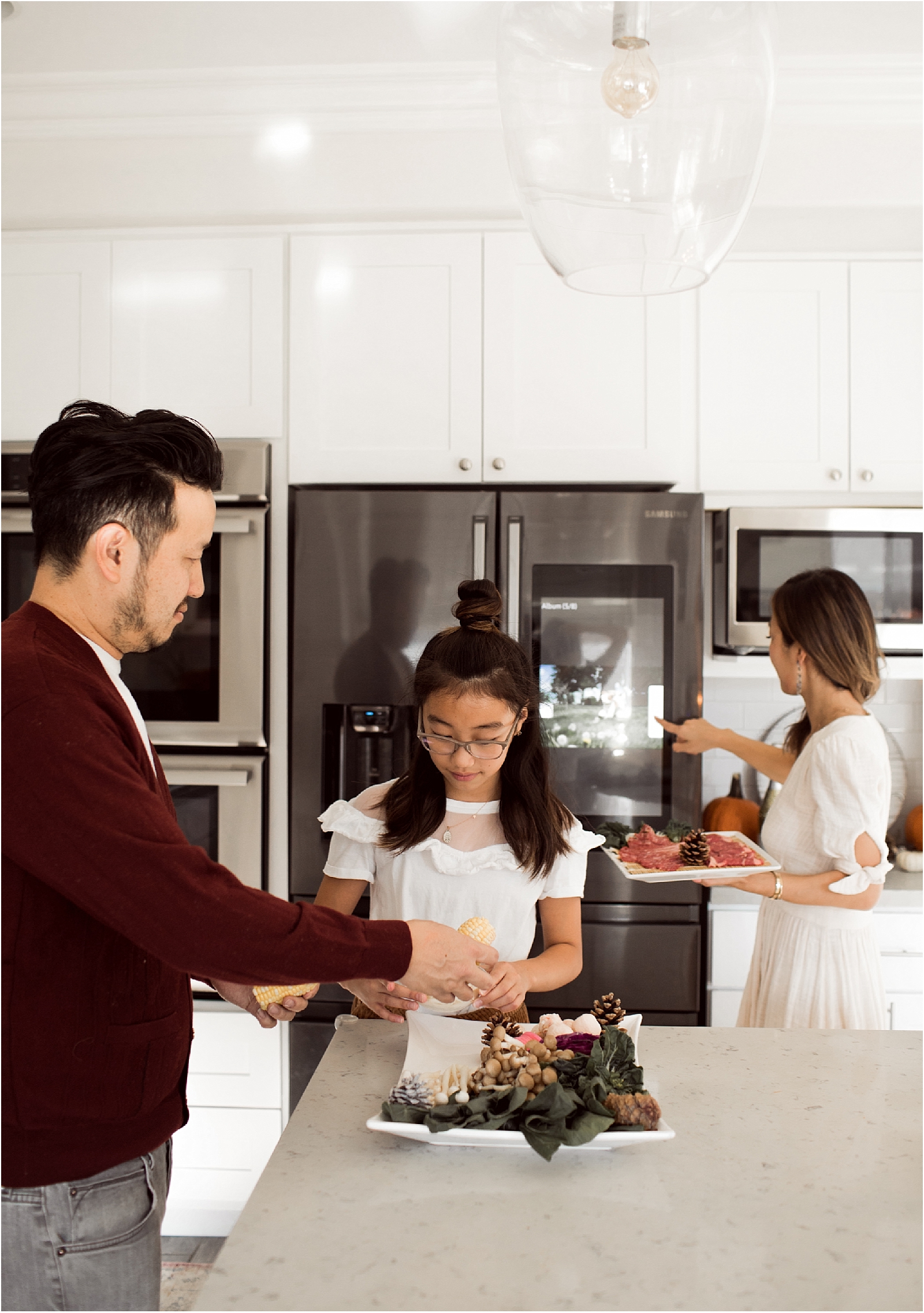 Do you remember those old refrigerators that are adorned with family photos, kids' drawings, school calendars and other important reminders that contain the entire family's story and history?
That's exactly what Samsung Family Hub is—-minus the clutter and mess.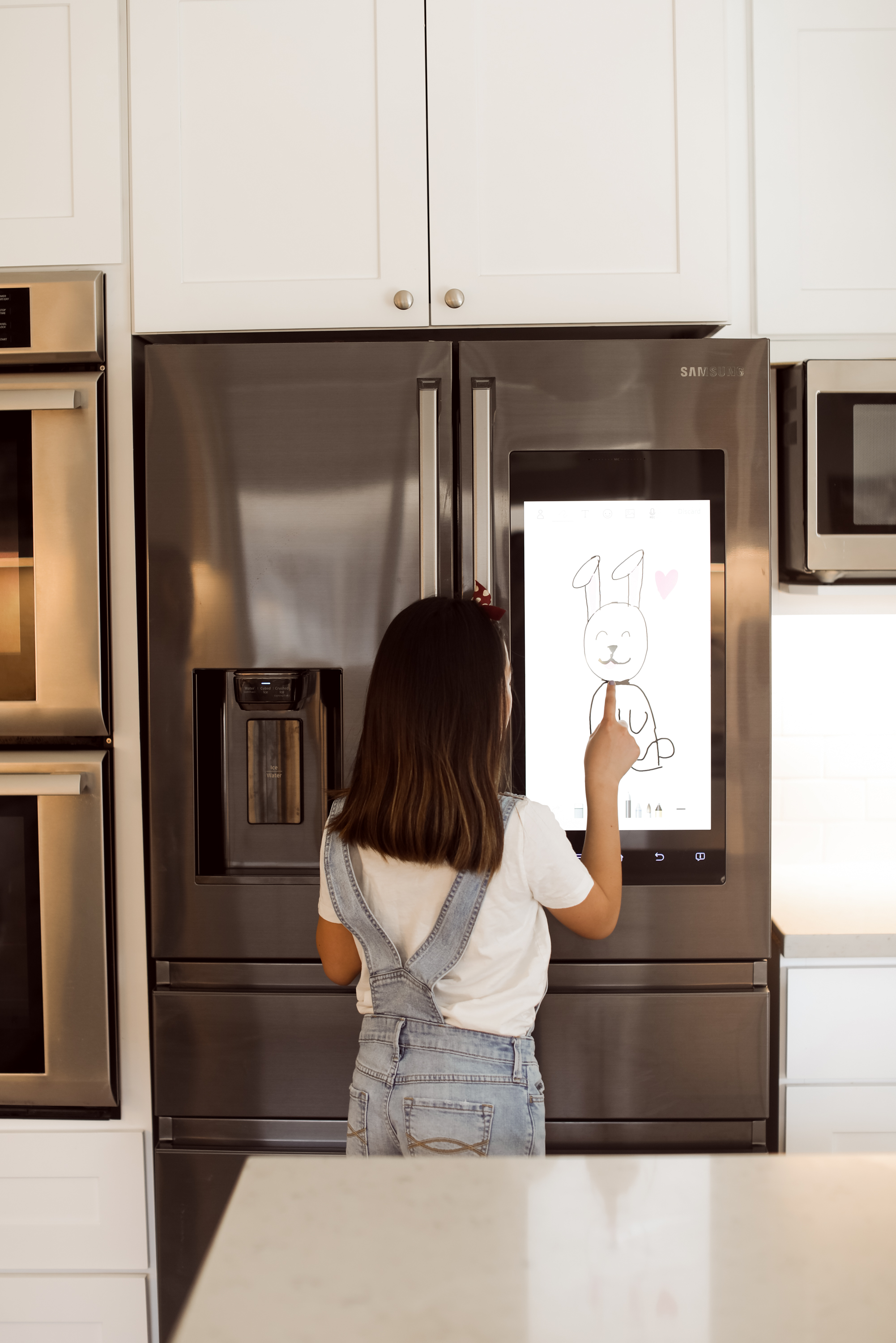 On our Samsung Family Hub, we leave drawings and notes for each other, mark important appointments on the calendar and even scroll through the apps to obtain recipes and Pinterest inspirations.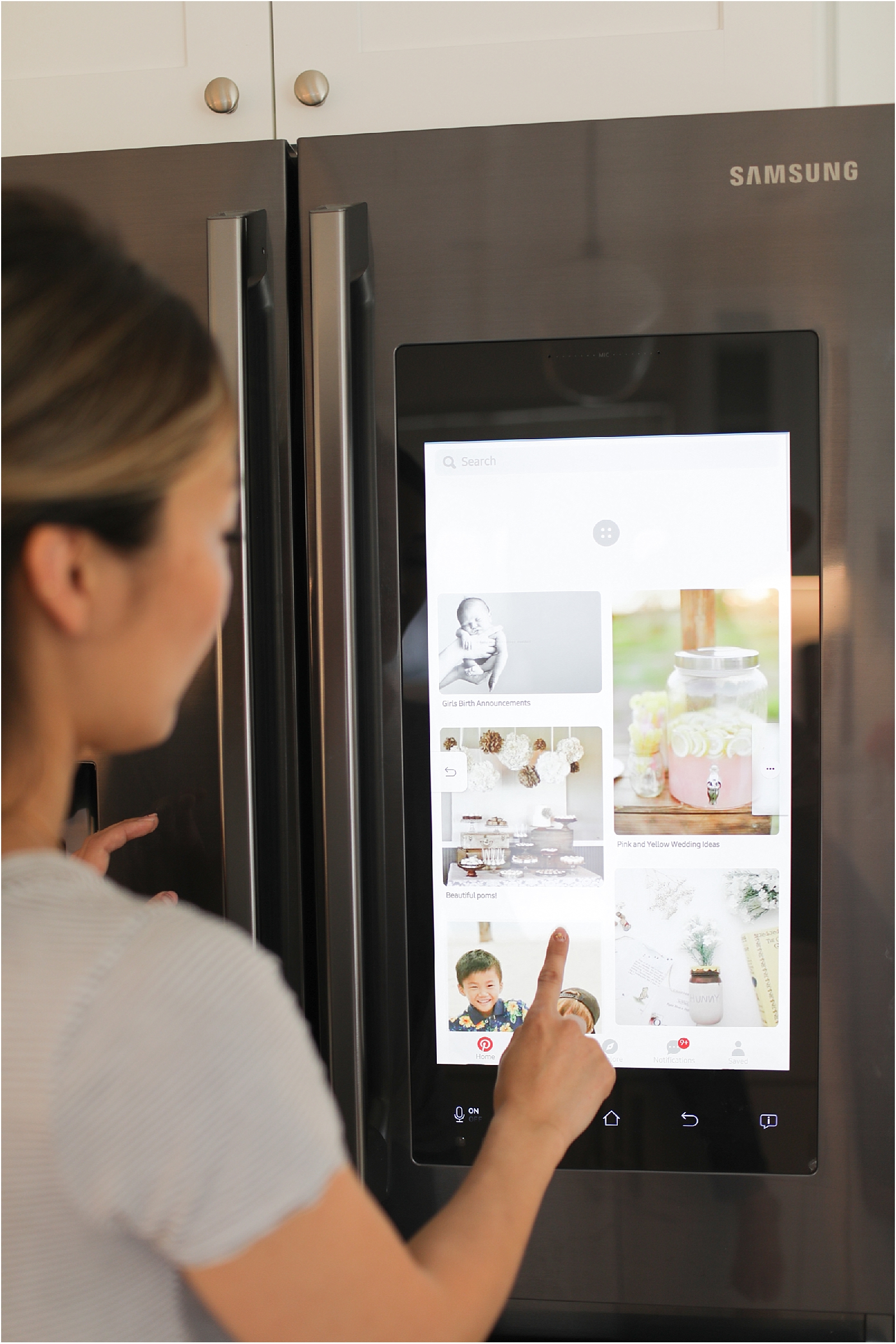 We prepare together in the kitchen while listening to Christmas music on Pandora or Spotify and feature our family's recent photos like a slideshow for the guests.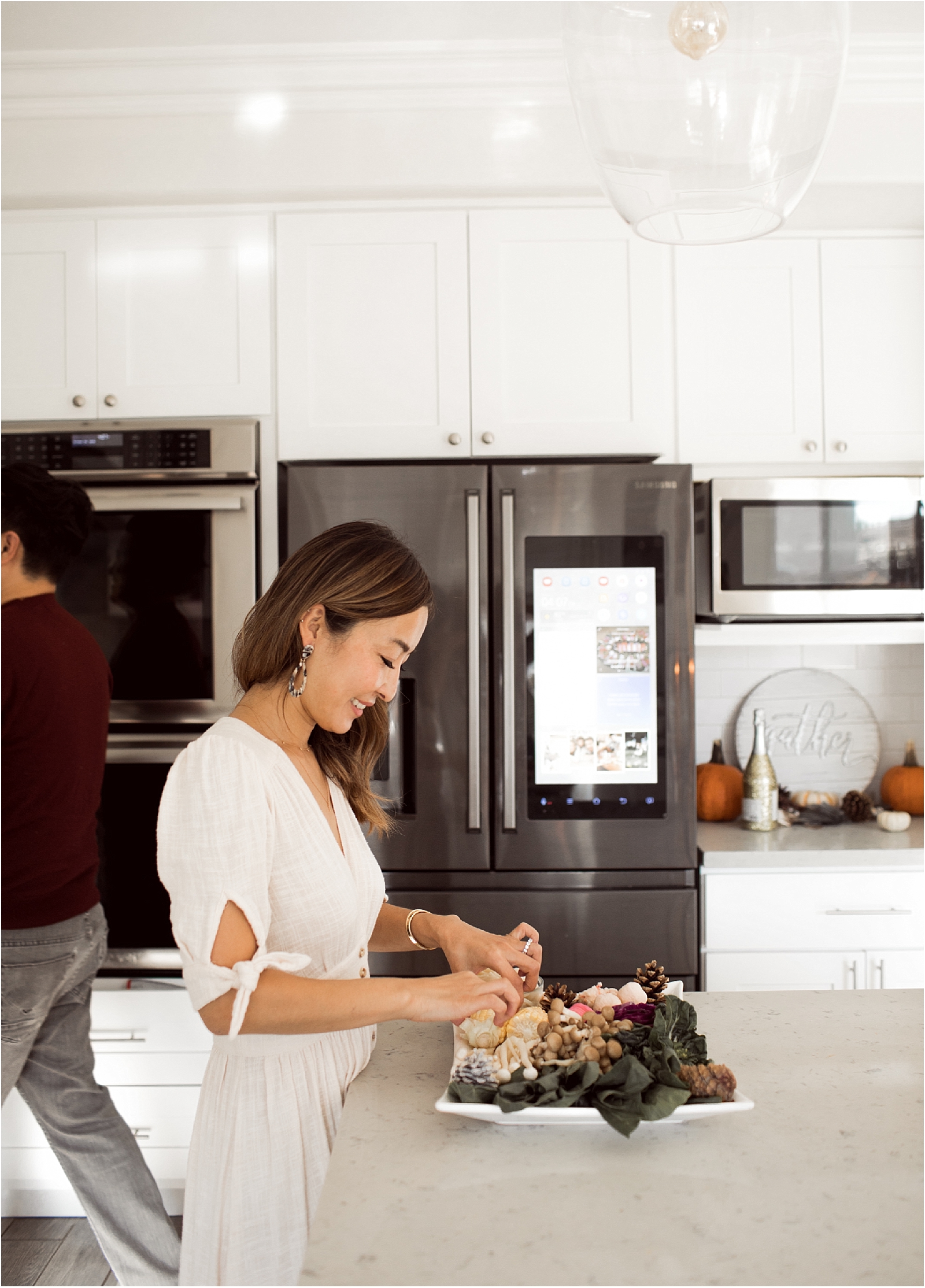 Unlike traditional refrigerators that only keeps food and drinks cool, Samsung Family Hub improves the quality of your family life in the kitchen by creating an experience where families are encouraged to come together, share stories, listen to music and cook together.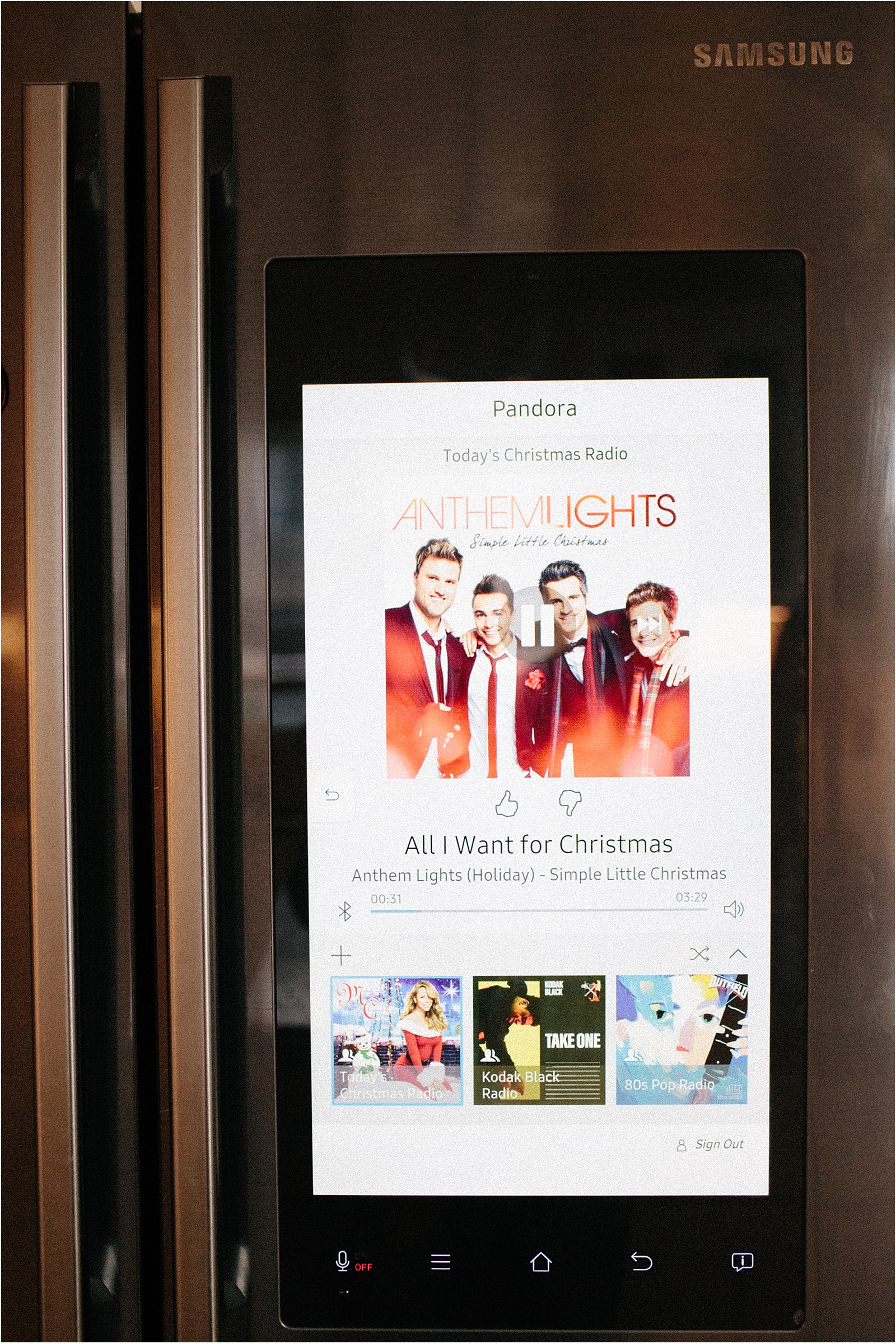 Thanks to Samsung Family Hub, preparing for the holidays has never felt easier and more enjoyable.
How are you preparing for the holidays? Wishing you a joyous holiday season wherever you are!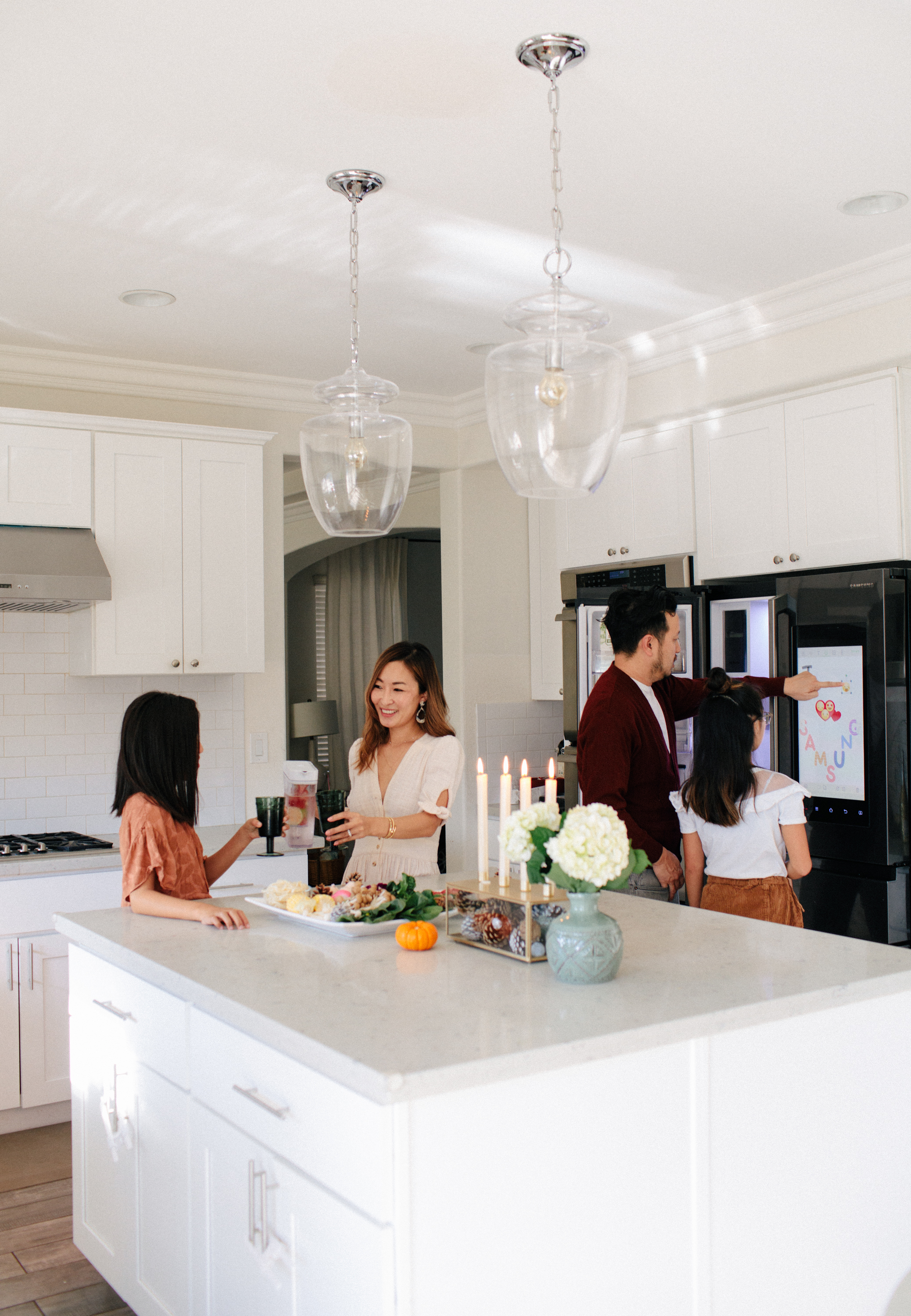 You can read more about Samsung Family Hub by visiting here.