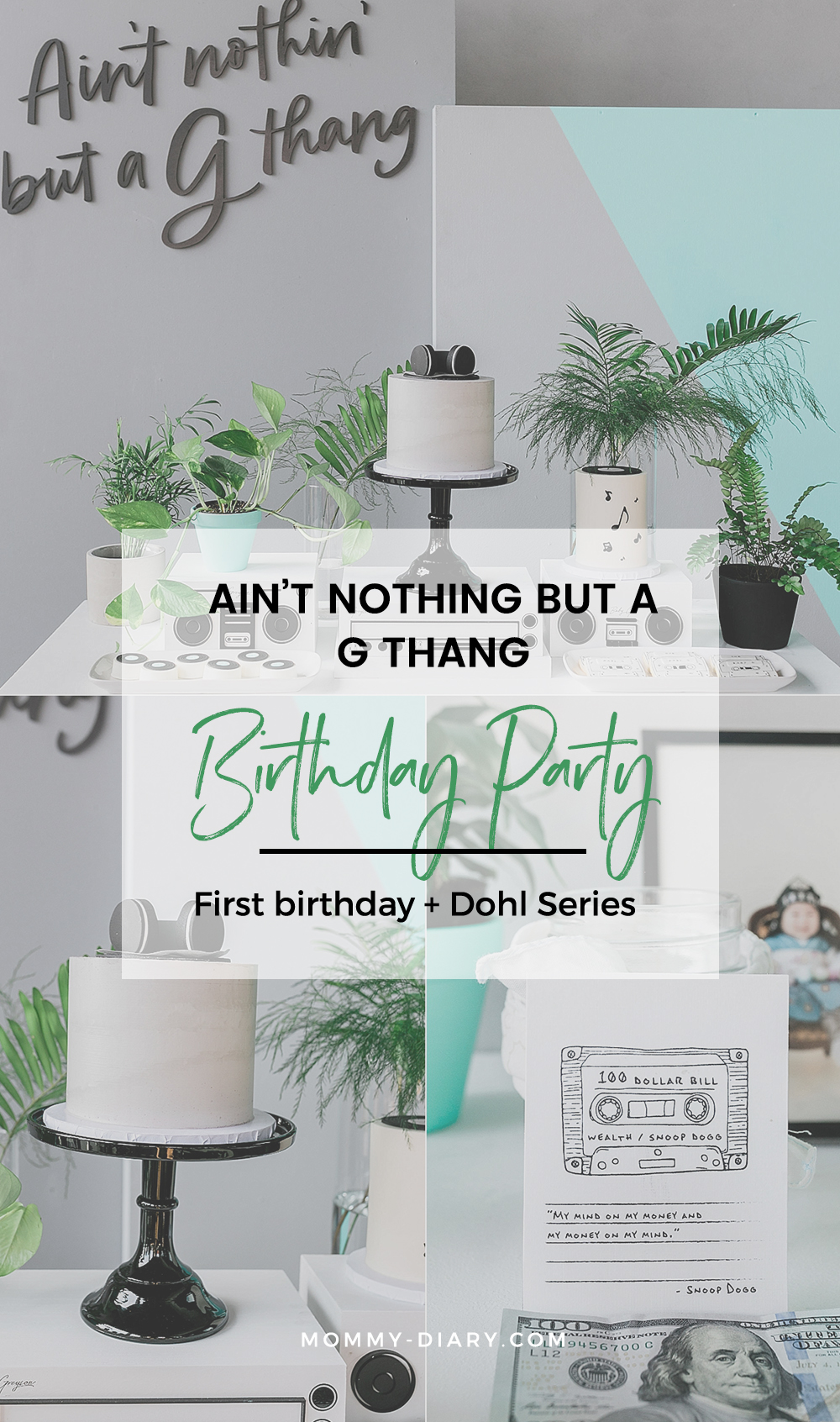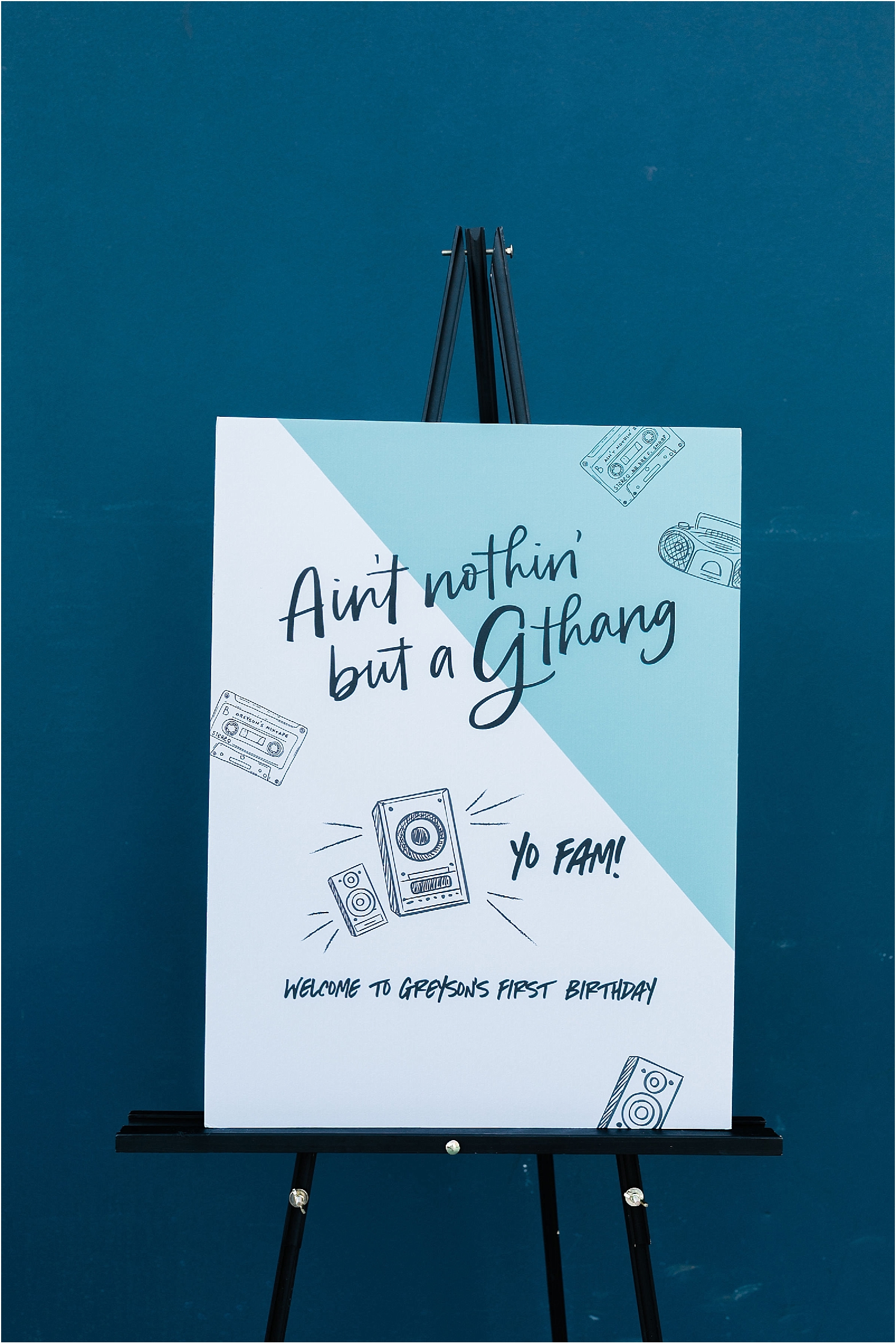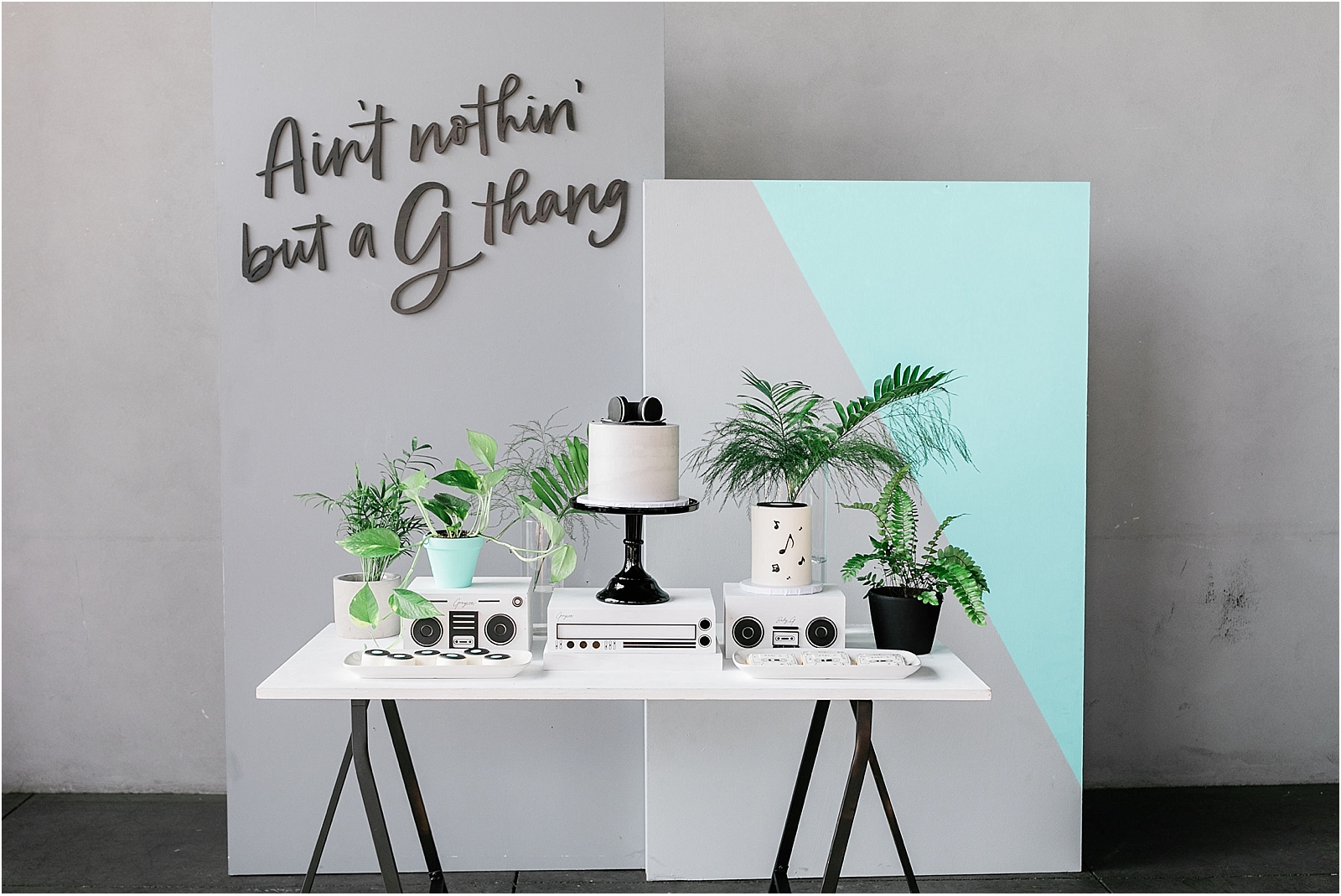 You guys know I love sharing unique, creative and inspirational first birthdays on my blog and here's one that you'll remember forever— Baby G's 90's hip-hop inspired "Ain't Nothin' But A G Thang" First birthday theme!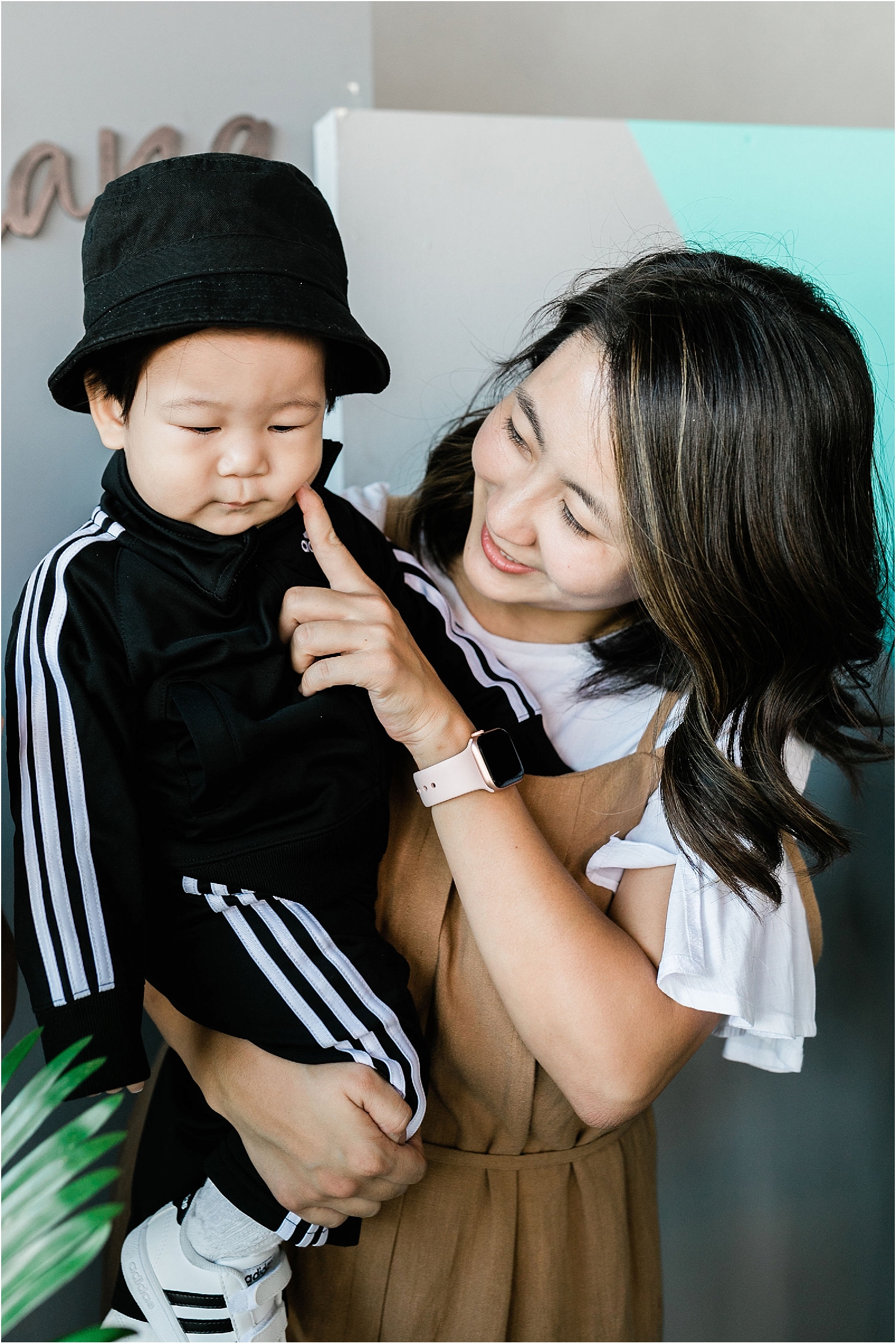 Ain't Nothin' But A G Thang First Birthday Party
Baby Greyson's mom Sunny Kim is a talented photographer, blogger and a mom of two adorable kids named Em and G. I'm always inspired by her photos, creativity and love following her journey on her blog and Instagram.
When I saw these amazing photos from her son's recent first birthday, I knew right away I had to feature it on my blog. Like many people in our generation she grew up listening to Tupac and Biggie and she says she knew right away it would make the perfect theme for her son's first birthday. I couldn't agree more!
What is the significance of a Korean First Birthday?
Korean first birthdays (also known as dohl or dol) are a huge family event, almost like a mini wedding. Many moms hire event planners, photographers, bakers, calligraphers and florists to create a dream event for their child. Fortunately, it's also customary for the guests to bring cash gifts to the event, which helps to pay for some of the cost.
It's such a wonderful tradition in the Korean culture and I'm excited that so many other cultures are appreciating this age-old Korean tradition.
Head Table
Style: Simple, Minimalist
Colors: Black, white, touch of green
I'm obsessed with these simple but impactful details of the head table. I love the use of various greeneries instead of traditional flowers to give it that clean, minimalist look that's perfect for a baby G!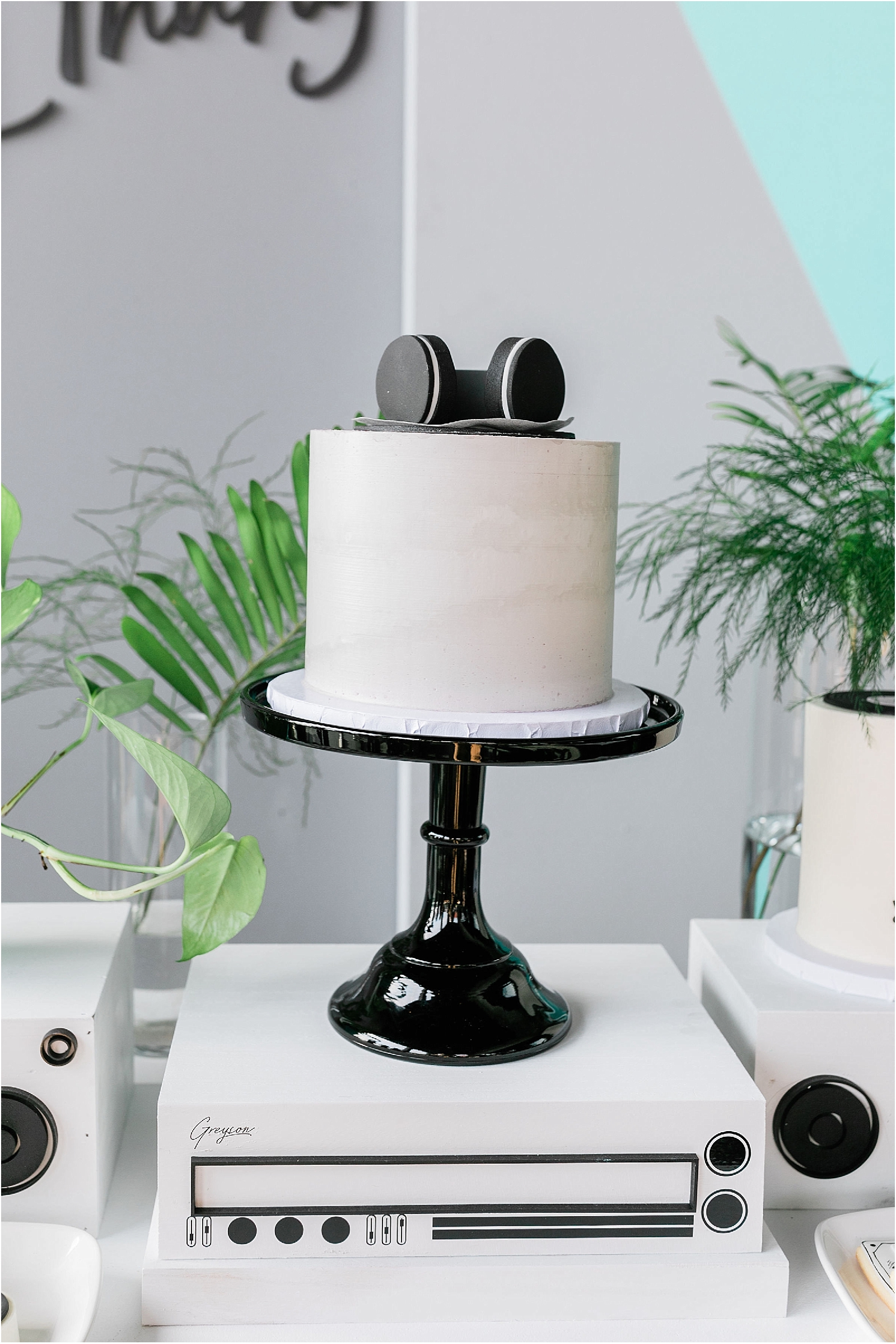 And look at this headphone cake and the decorative elements that look like vintage speakers and record players.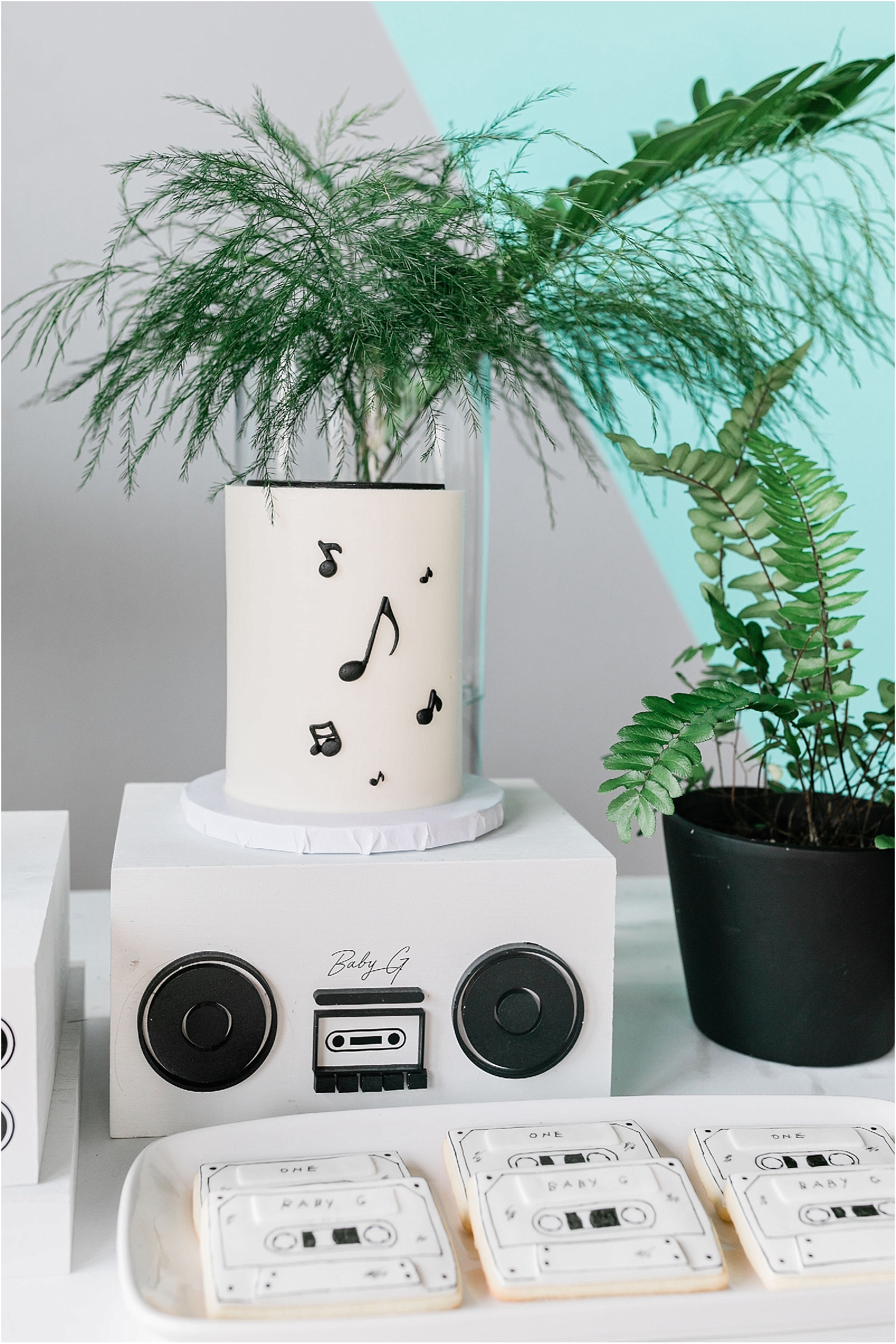 And the adorable Baby G cassette tapes!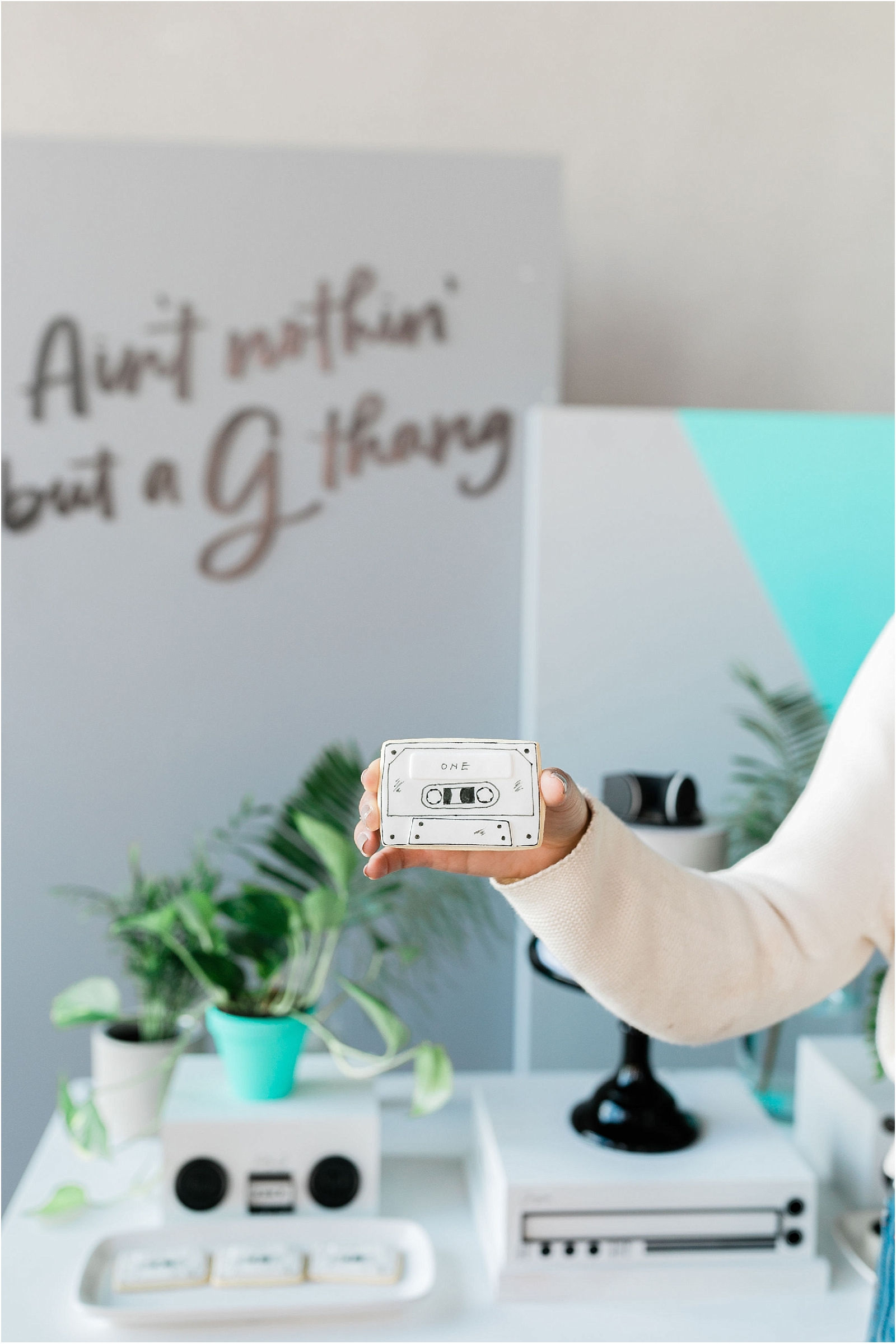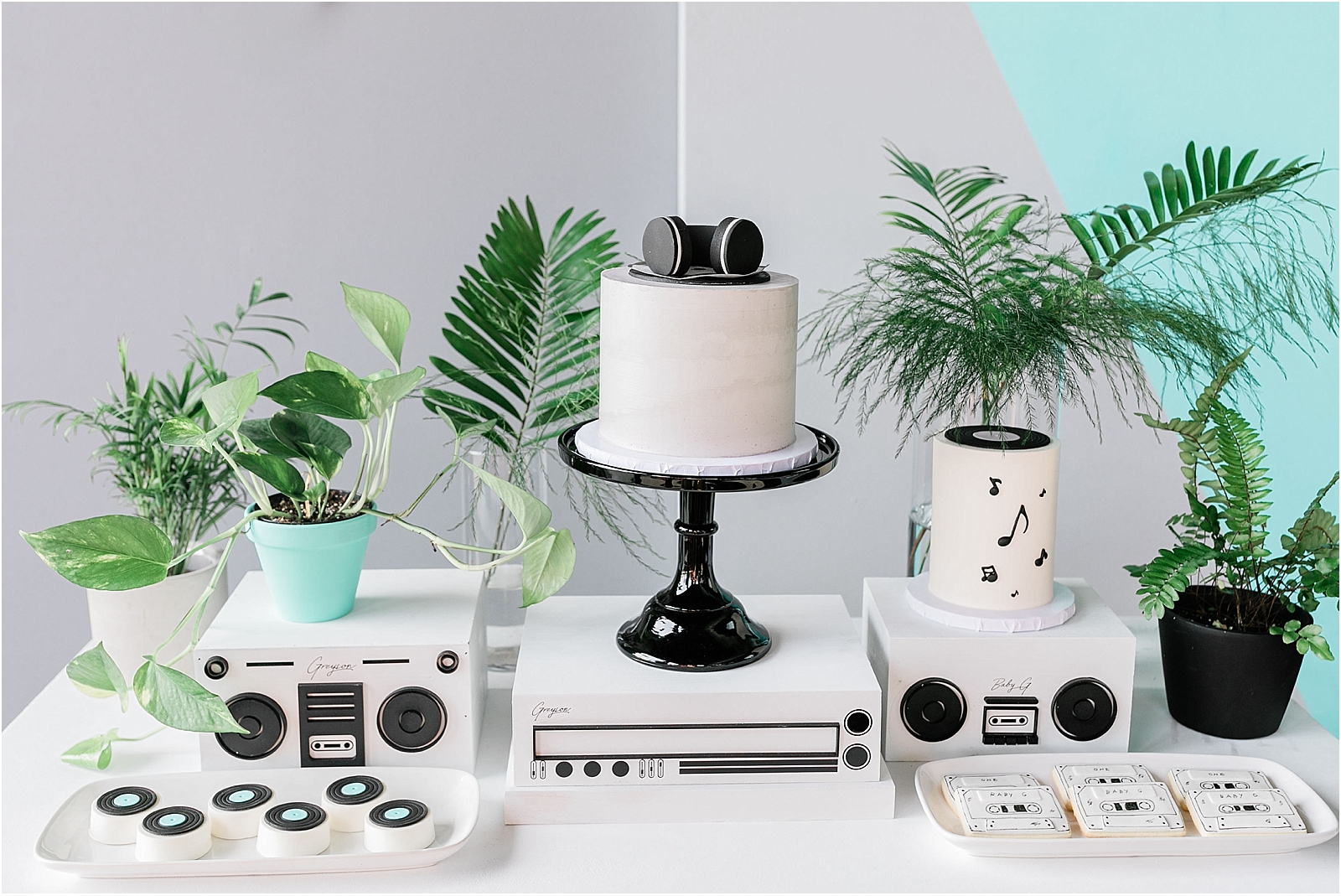 Doljabi
Another highlight of Korean first birthdays is a game called doljabi where guests guess which item the baby will choose. Parents lay out items on the table or floor and baby chooses what he/she will become in the future.
Believe it or not, the item I chose at my first birthday was a pencil and book and I ended up becoming a book worm turned blogger/writer. There has been many similar instances where the doljabi serves as a good predictor of the child's future career!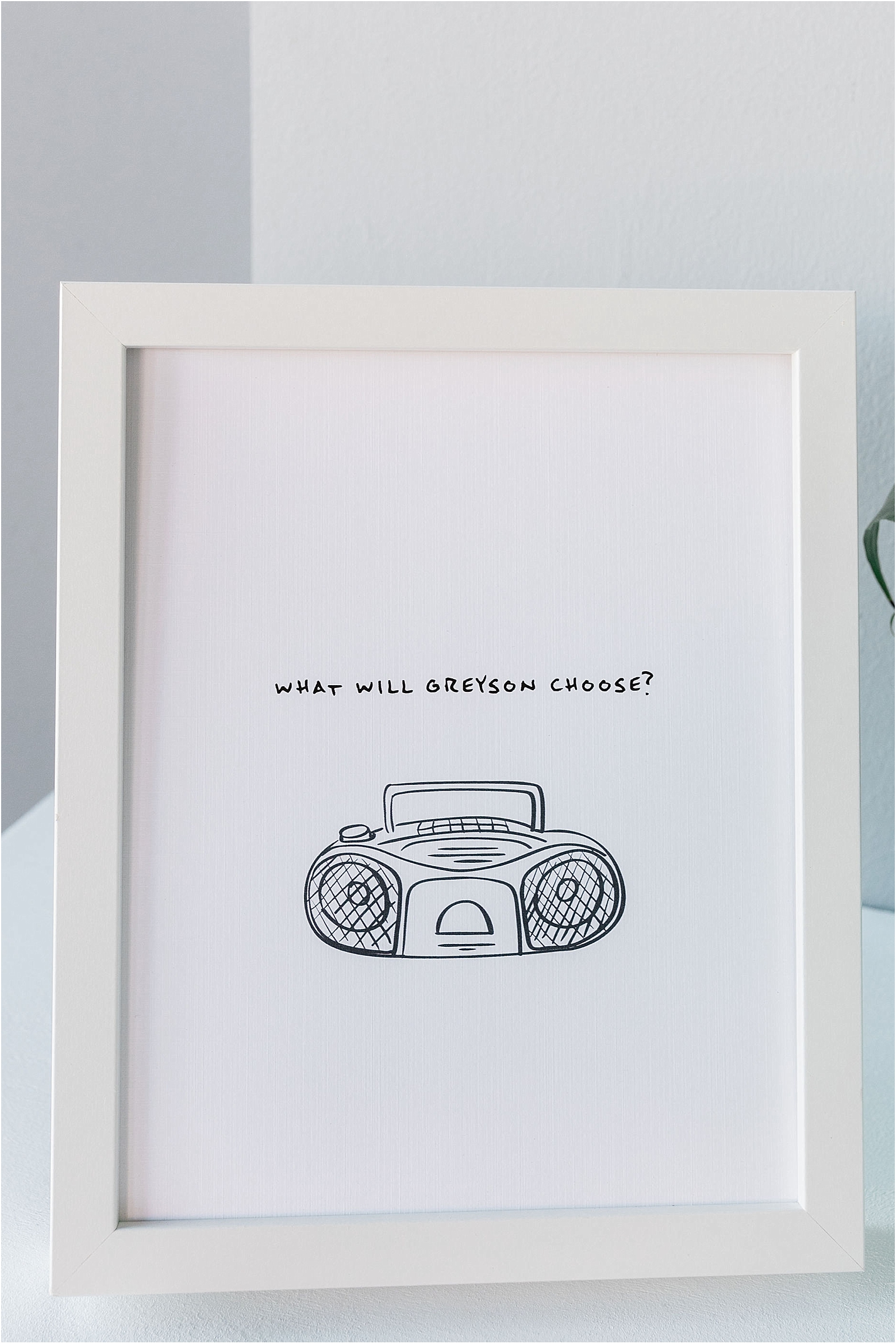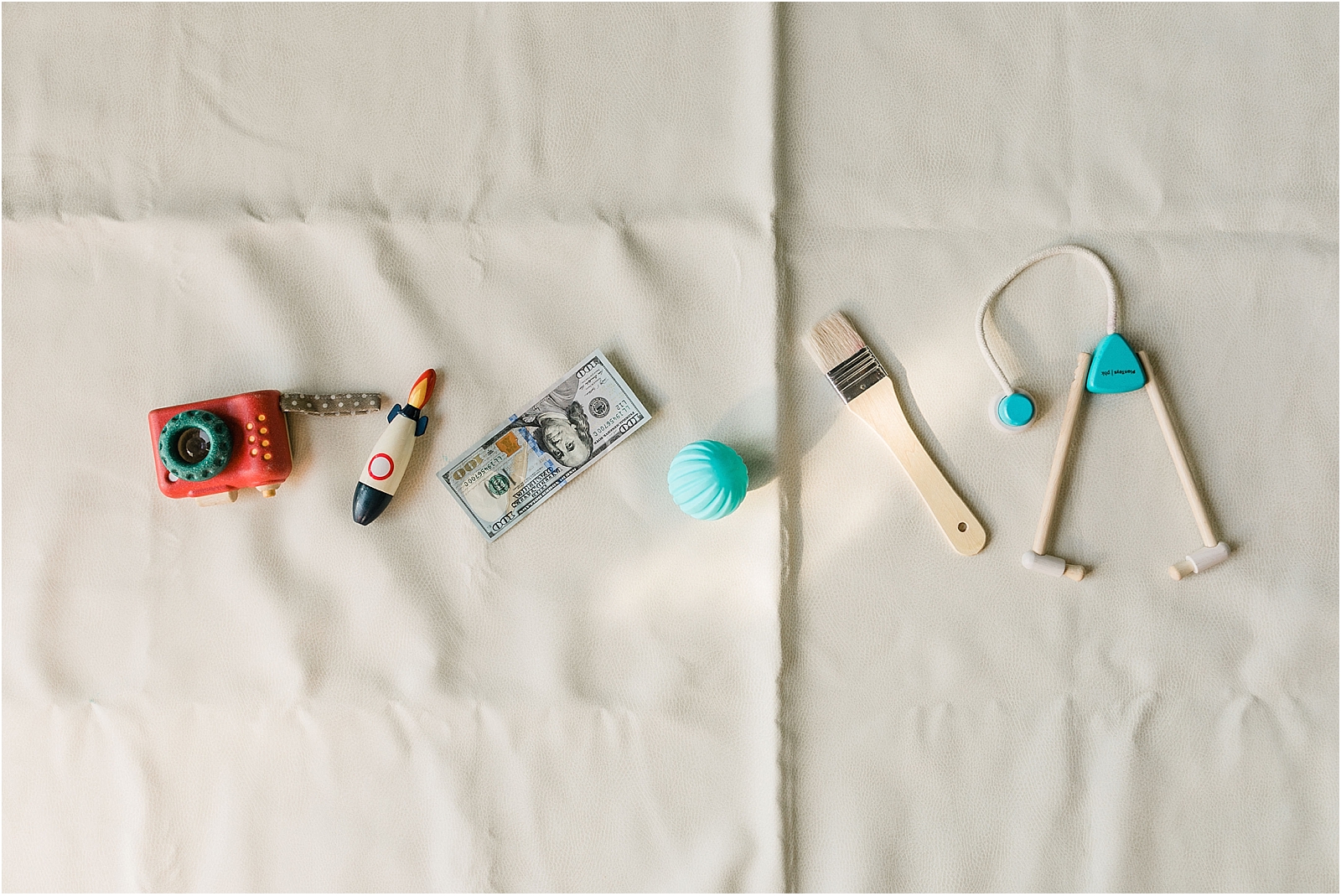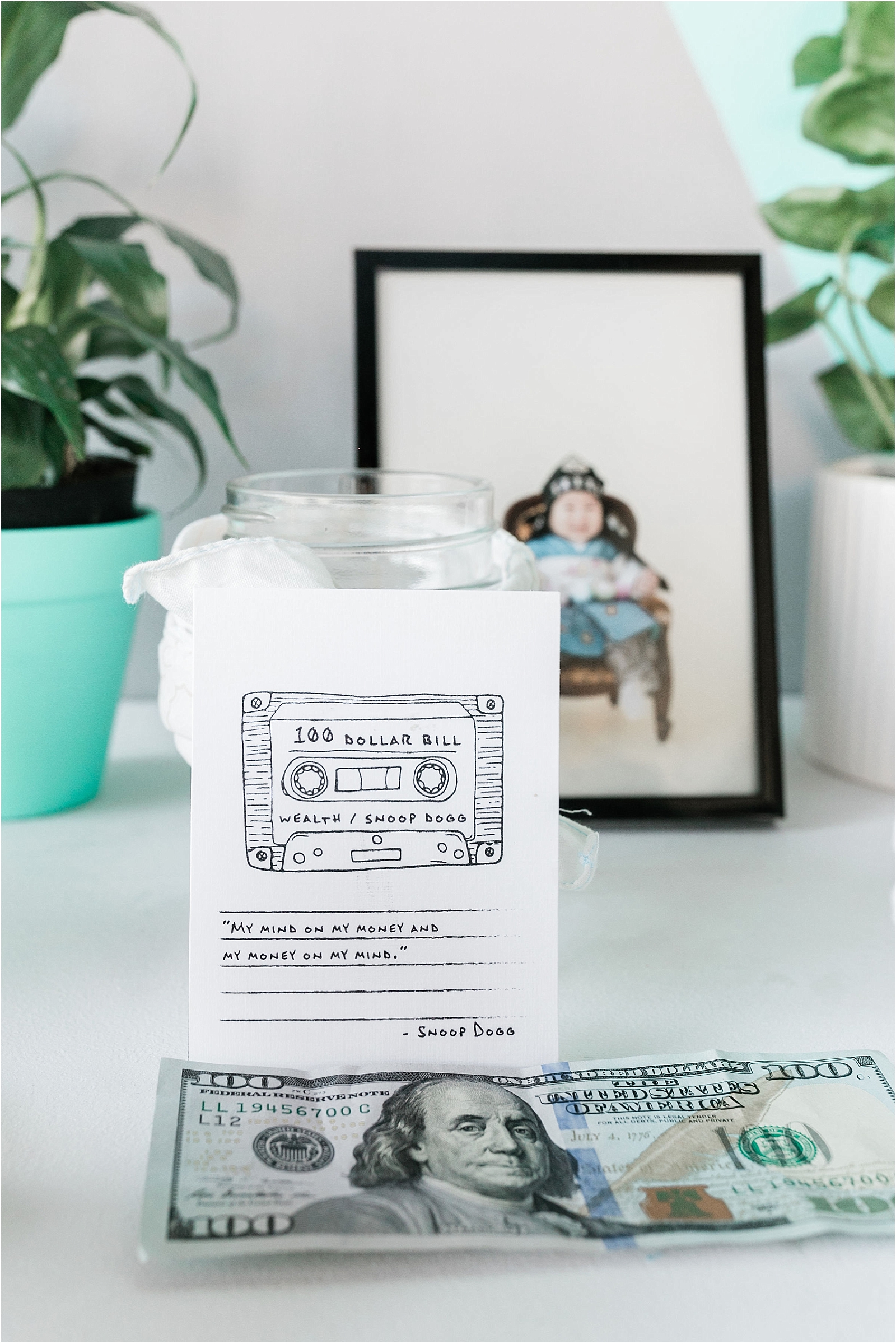 I love how each Doljabi item goes with a rapper and his quote like this one: "My mind on my money and my money on my mind."- Snoop Dogg. Such a cute idea that both moms and dads will love.
Personalized Guest Seating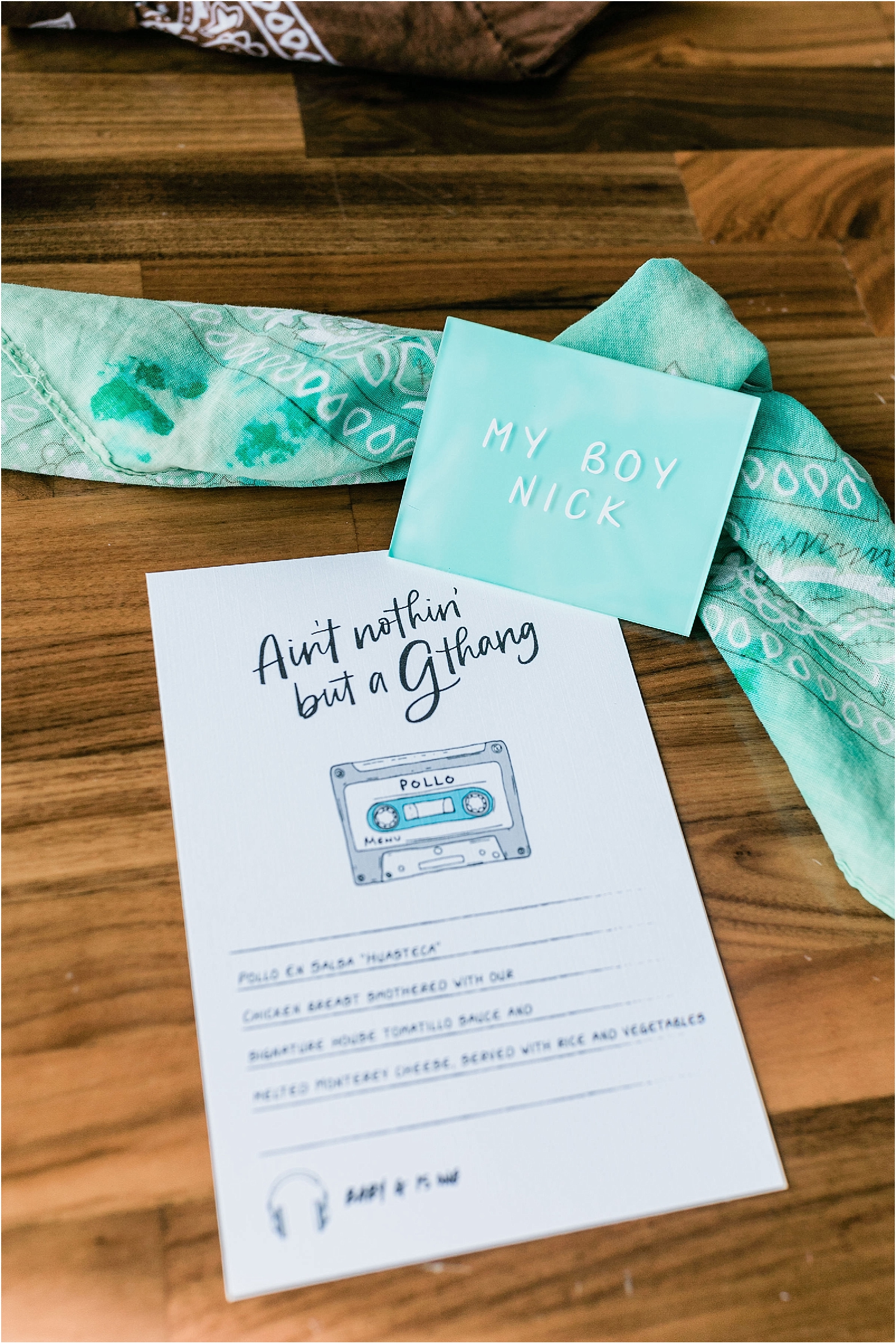 Also loving these personalized table signs that fits the hip hop theme perfectly.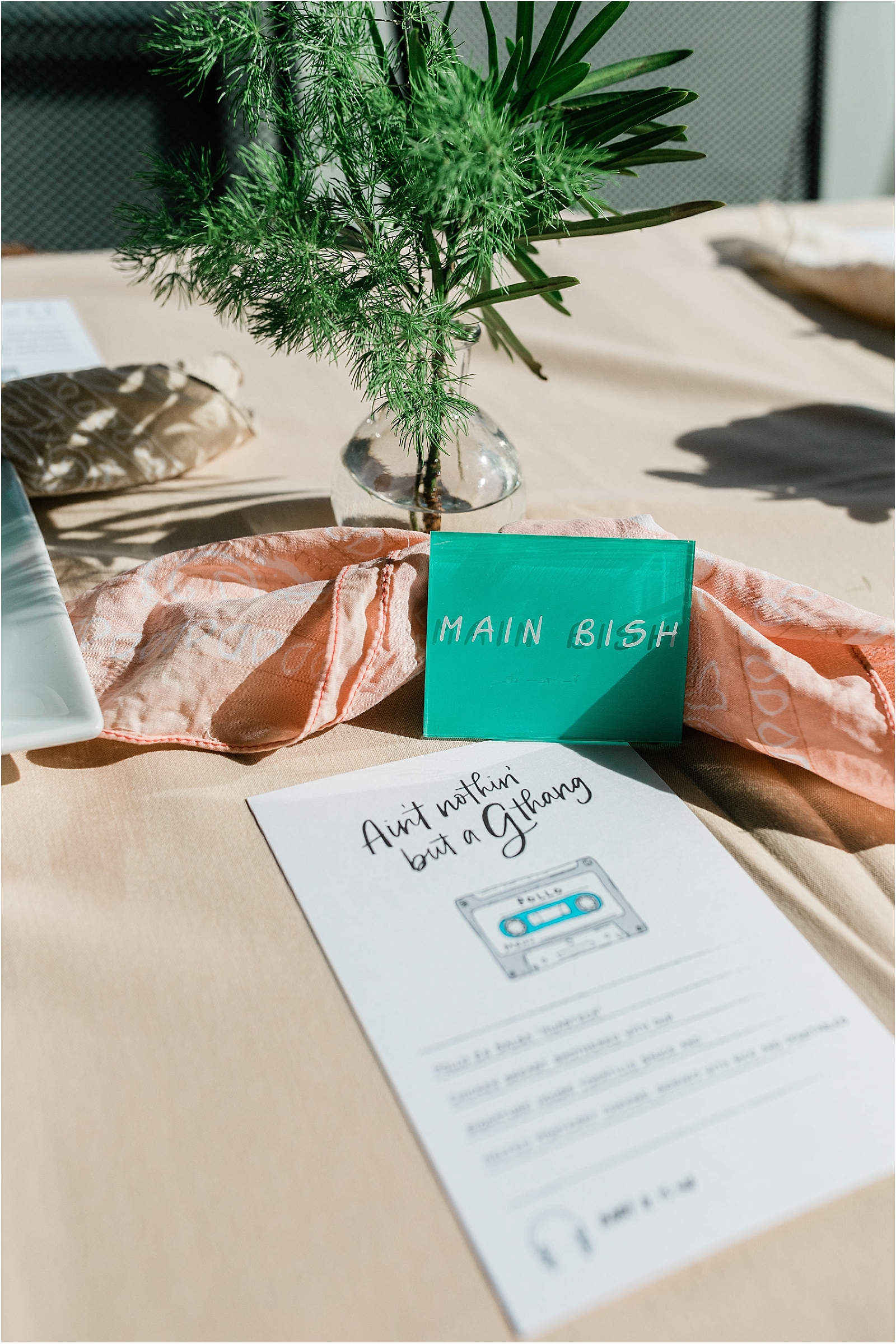 What a fun way to celebrate your friend, aka the main bish!
Smash cake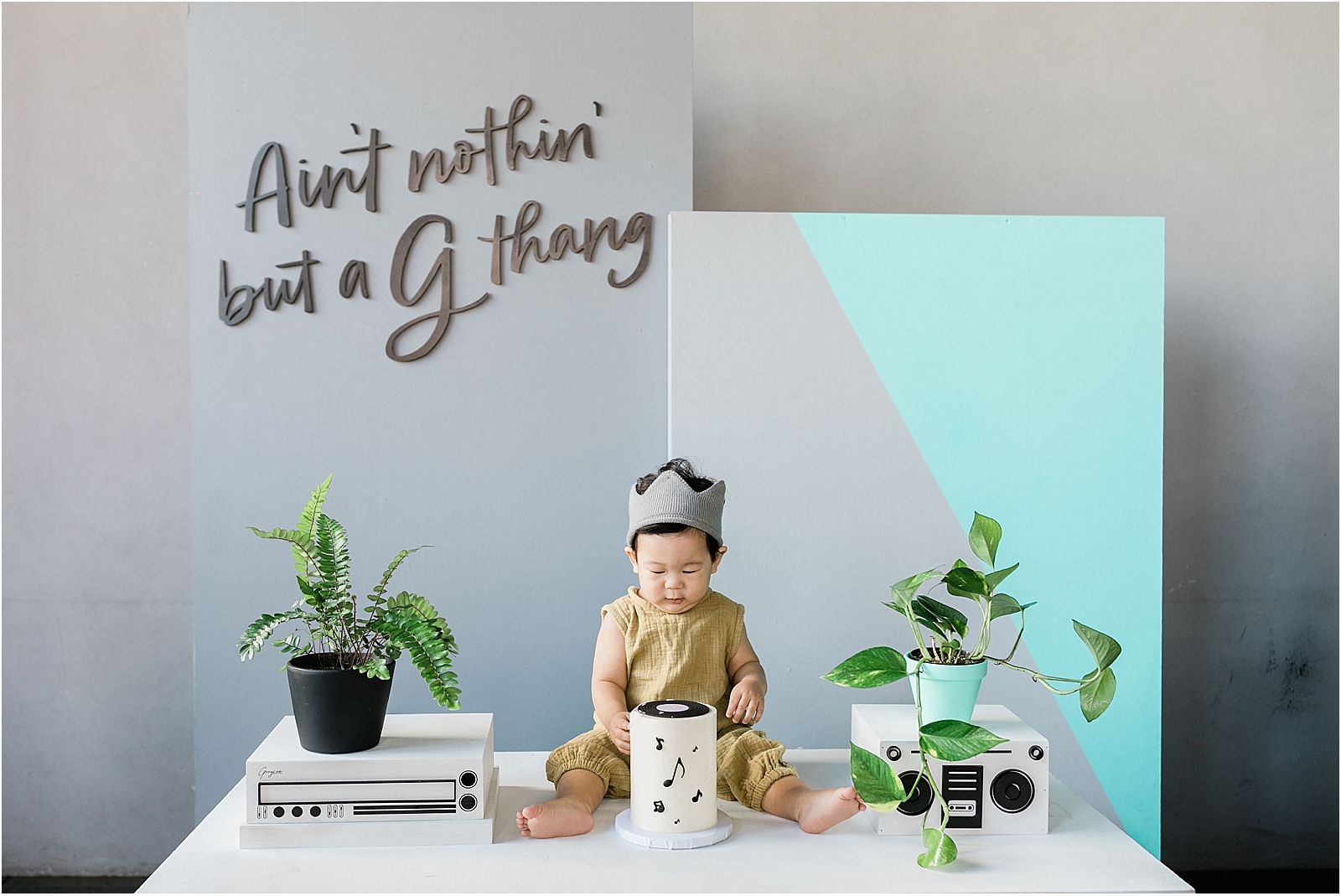 I love a good crying photo and this one is epic! You are too cute Greyson, hope you enjoyed your first taste of sugar. 🙂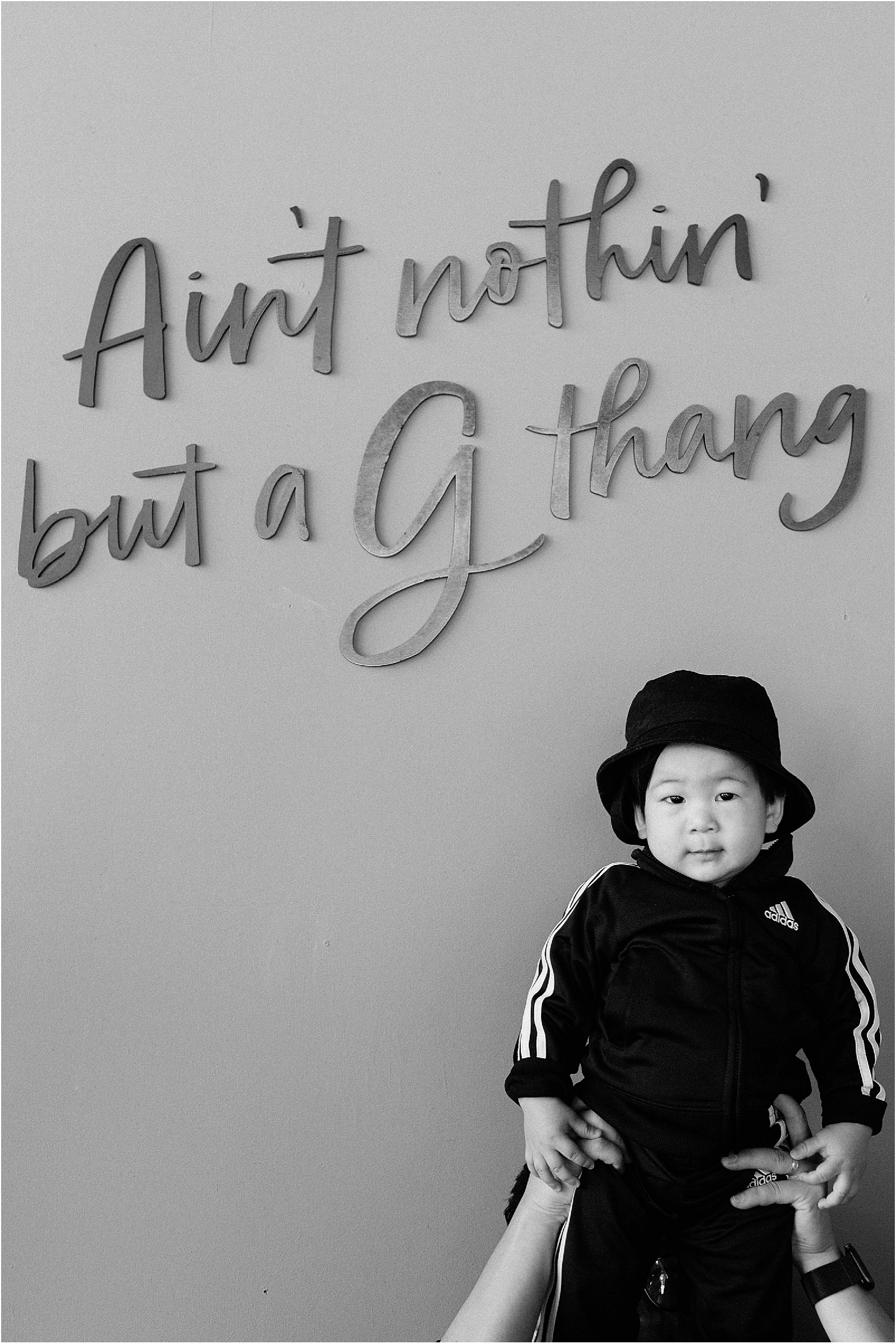 What do you think about these adorable details for Baby G? Thank you Sunny for sharing precious Greyson's birthday with us and for inspiring moms everywhere with your talent!
For more motherhood inspirations, be sure to follow Sunny's motherhood journey on her Instagram.
Vendors