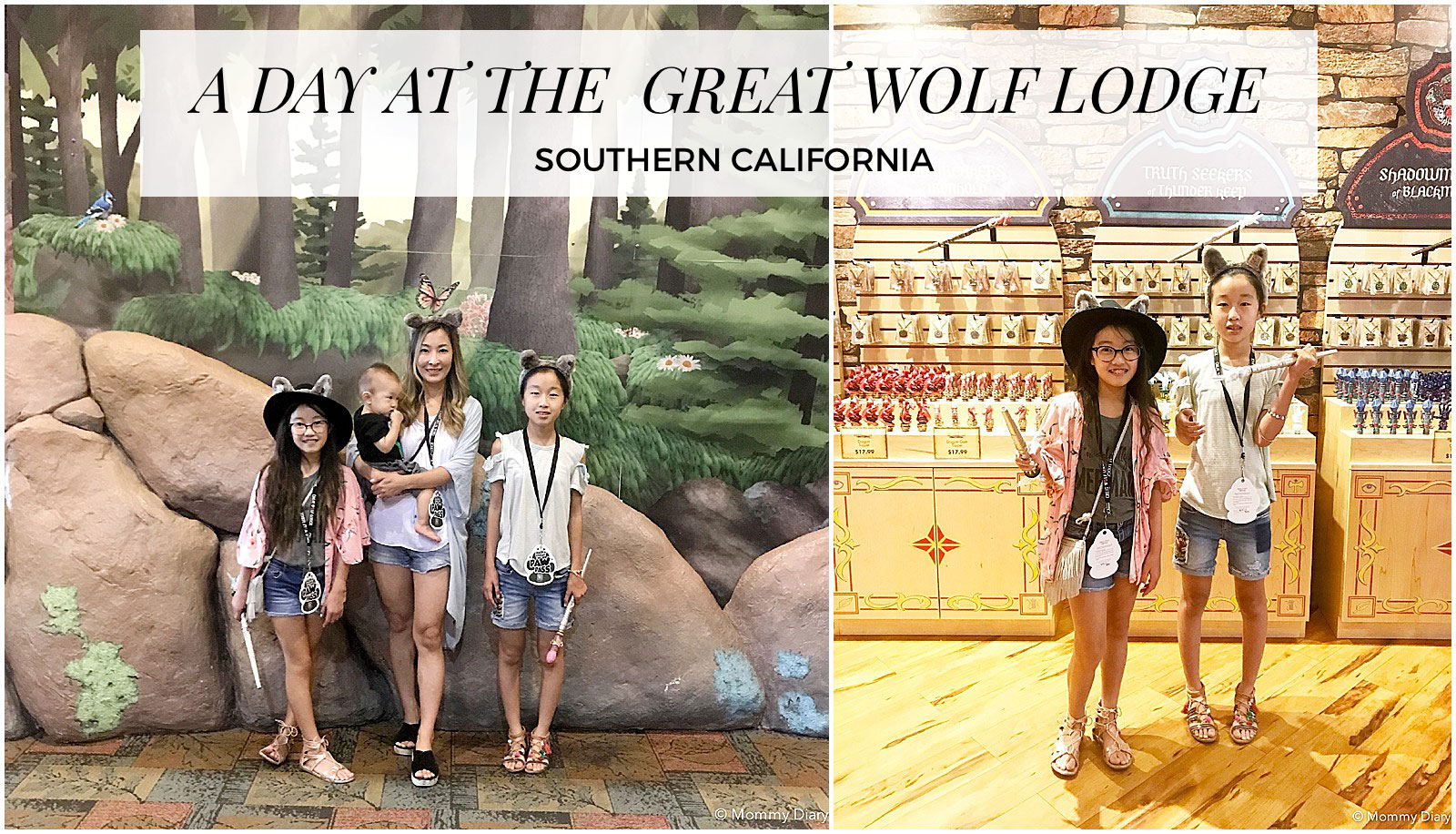 As residents of Southern California, we are fortunate enough to live close to some of the best theme parks and resorts for families. One of the latest addition to the family of So. Cal resorts is the Great Wolf Lodge, North America's largest indoor waterpark resort.
Great Wolf Lodge Southern California has been very popular lately and I've been seeing photos from there pop up all over my social media feeds. So when I had an opportunity to spend the day at the resort to learn all about their new service, amenities and games, I was ecstatic!
MagiQuest At The Great Wolf Lodge
What's really cool about The Great Wolf Lodge is that it's more than just an indoor waterpark, it offers games and fun activities for kids of all ages. One of our favorite parts about this resort besides the indoor waterpark was the MagiQuest, which is an interactive role-playing game that takes the kids to various portals that can be found all over the resort.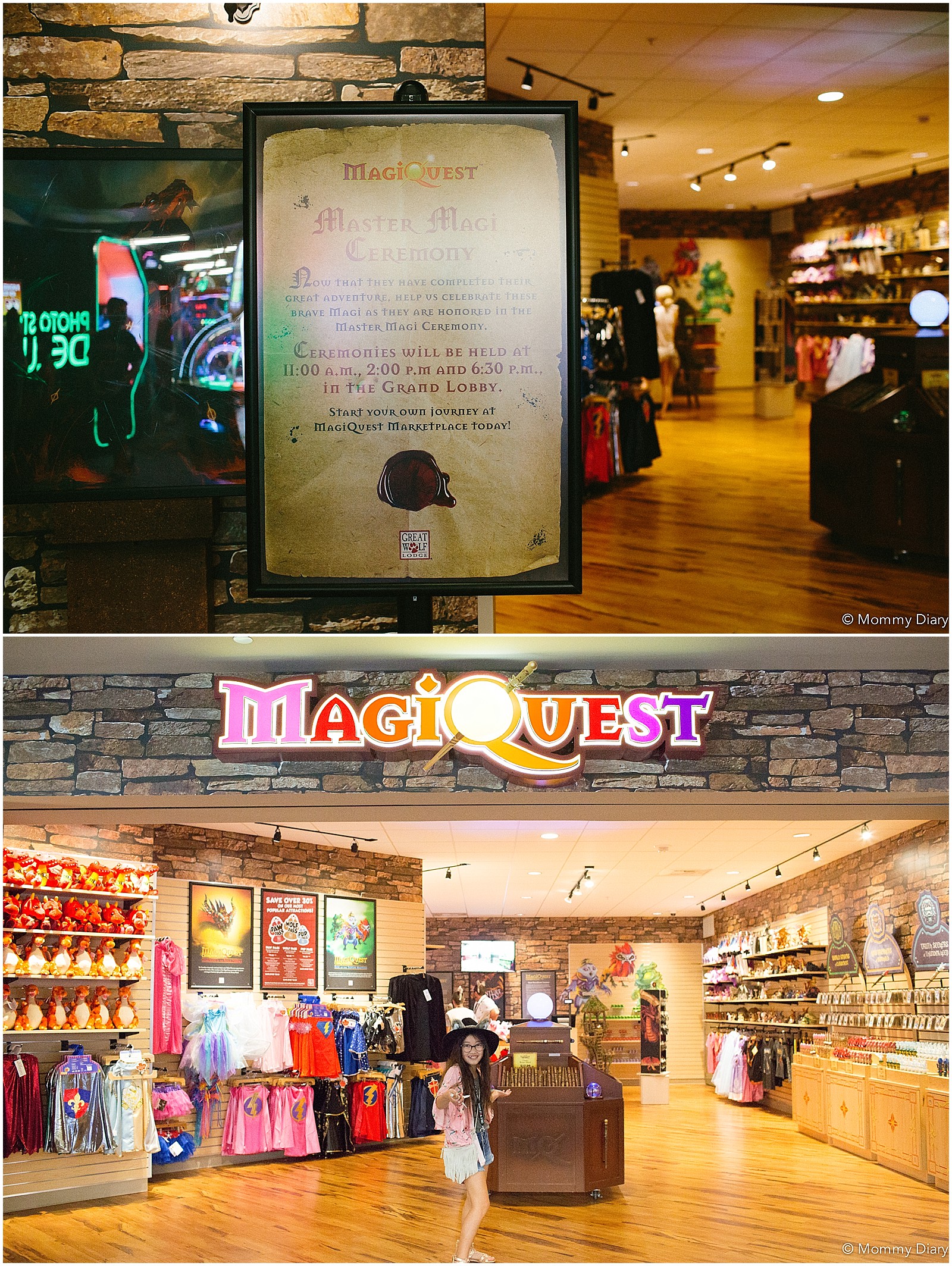 The resort recently added a new element to MagiQuest with an all-new knighting ceremony. This special event is offered for Magis who defeat the evil dragon, Charlock. To make it more interesting, a large electronic dragon just arrived at Great Wolf Lodge Southern California, coming to life in front of unsuspecting guests throughout the day.
They also recently featured the new MagiQuest app that provides a great tool for parents to help guide their kids through the adventure as a family.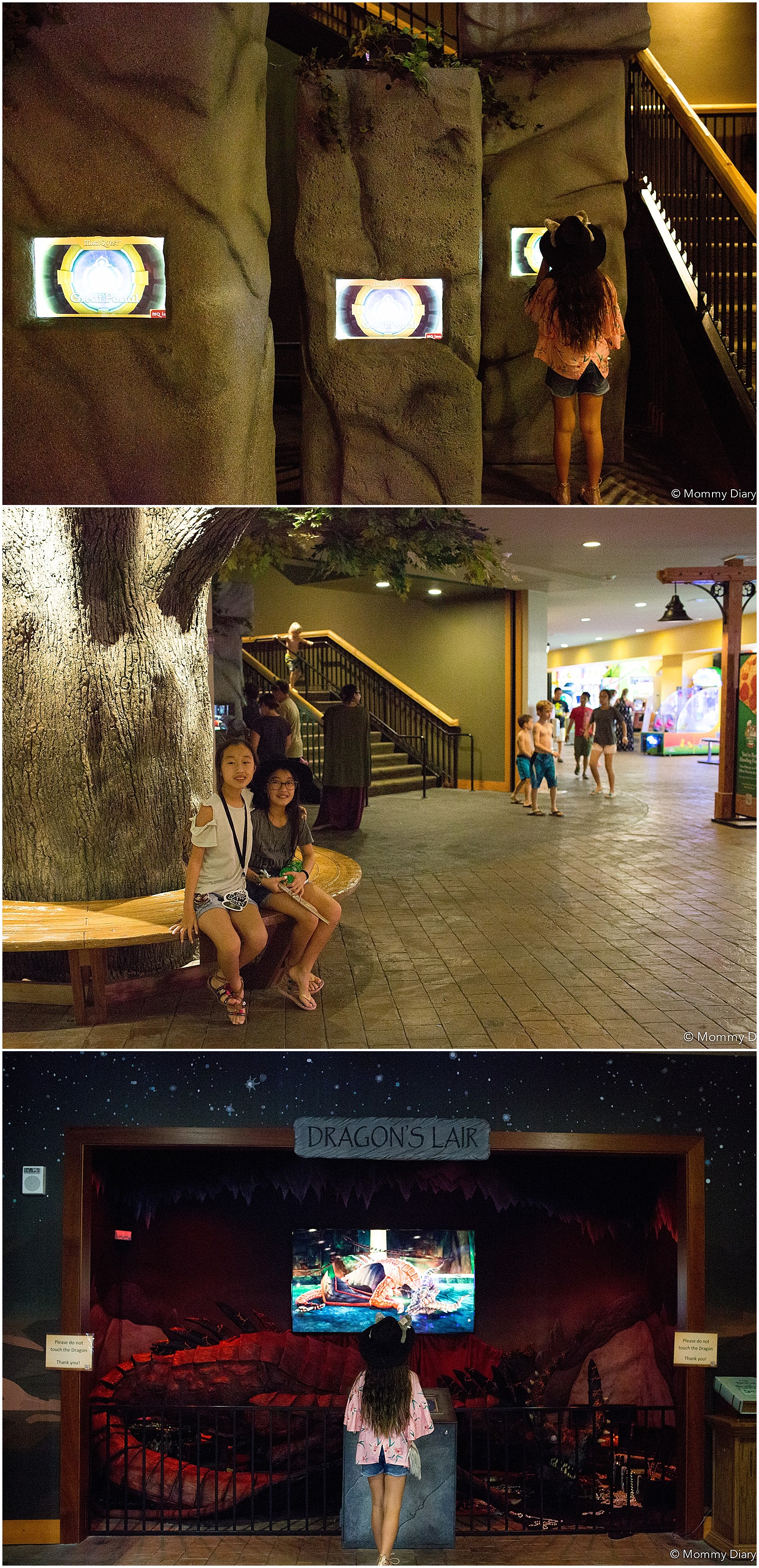 We had so much fun traveling through the resort from one location to another looking for clues and completing each mission. Equipped with their own personalized wand and Magi names, my daughters got to spend the whole day casting magic spells, traveling through portals and fighting evil characters.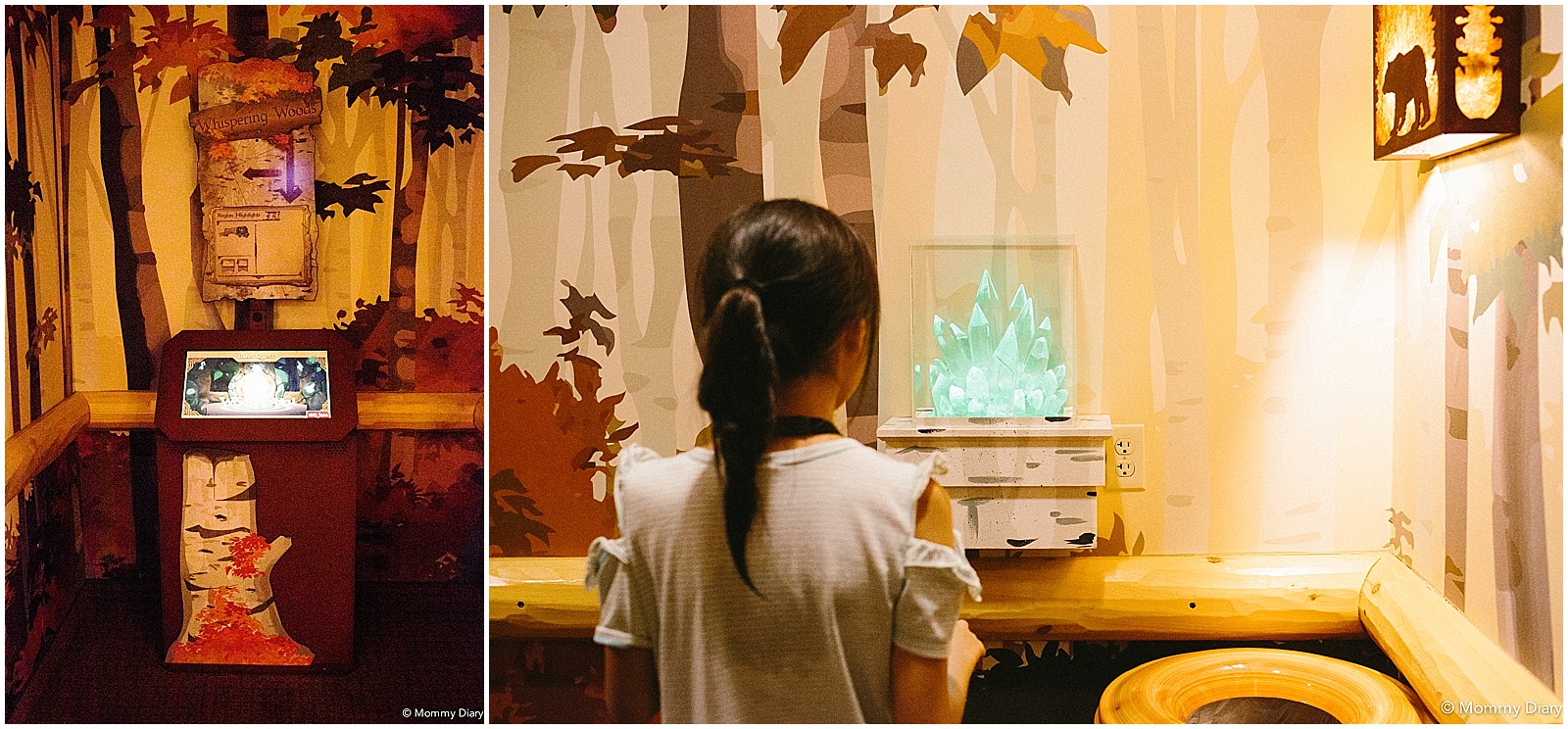 Deluxe Wolf Den King Suite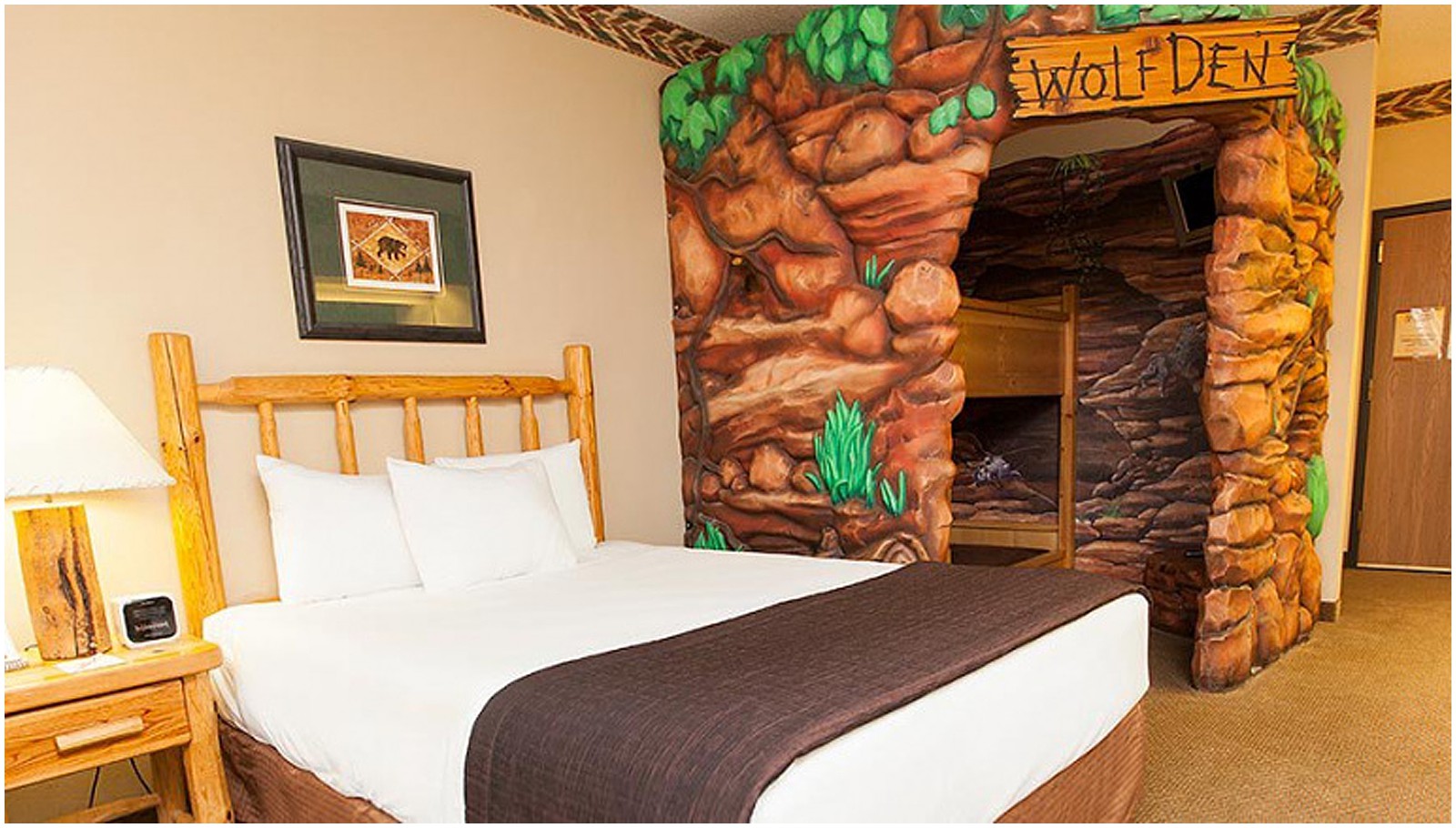 Another notable feature of Great Wolf Lodge Southern California is their Wolf Den Suites. Now guests with larger families can reserve a Deluxe Wolf Den King Suite, a new themed suite that sleeps up to eight people.
The Deluxe Wolf Den King Suite includes a built-in wolf's den and special animations that activate with MagiQuest wands and the plush Great Wolf Kids from Clubhouse Crew. It also features a king-size bed in a private room and a queen-sized bed and sofa sleeper in the main suite area.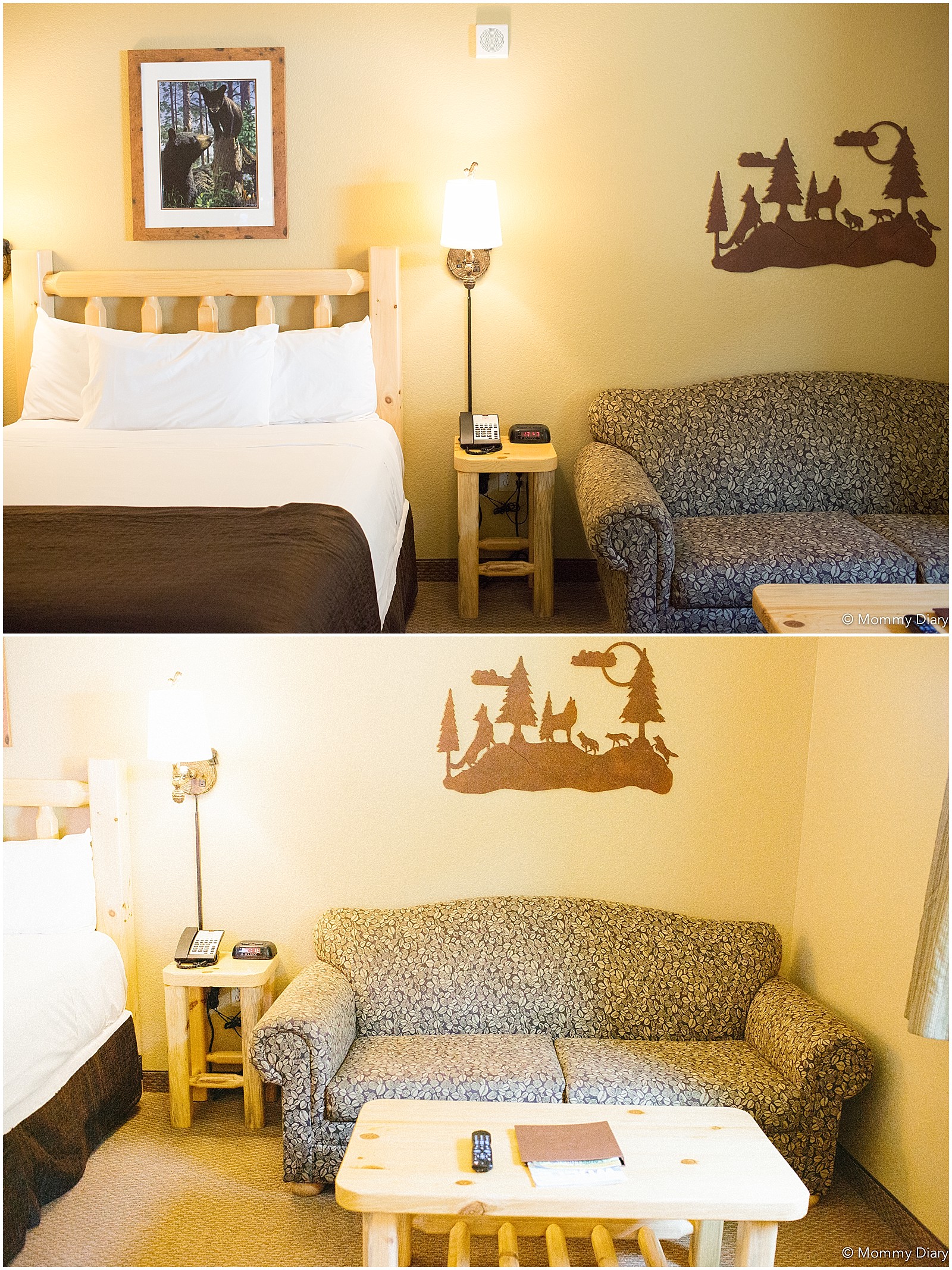 New Wine Down Service
If you thought Great Wolf Lodge is all about the kids, there's good news. Great Wolf Lodge Southern California has recently debuted the new Wine Down Service that allows adult guests to "wine down" after a fun-filled day with their signature wine, cheese and dessert packages delivered straight to their room.
Featured pairings include the Kids Snoring, More Pinot Noir-ing which pairs decadent chocolate truffles and a velvety Pinot Noir, and the Rekindle the Bonfire, which pairs luscious dark chocolate-covered strawberries with a bottle of Chloe Prosecco.
What's brilliant about this service is that instead of a knock on the door, guests will receive a text message from Great Wolf Lodge to let them know the delivery has arrived to avoid waking children mid-slumber. This is such a thoughtful and family-friendly feature that makes a huge difference for families traveling with young kids.
Indoor Water Park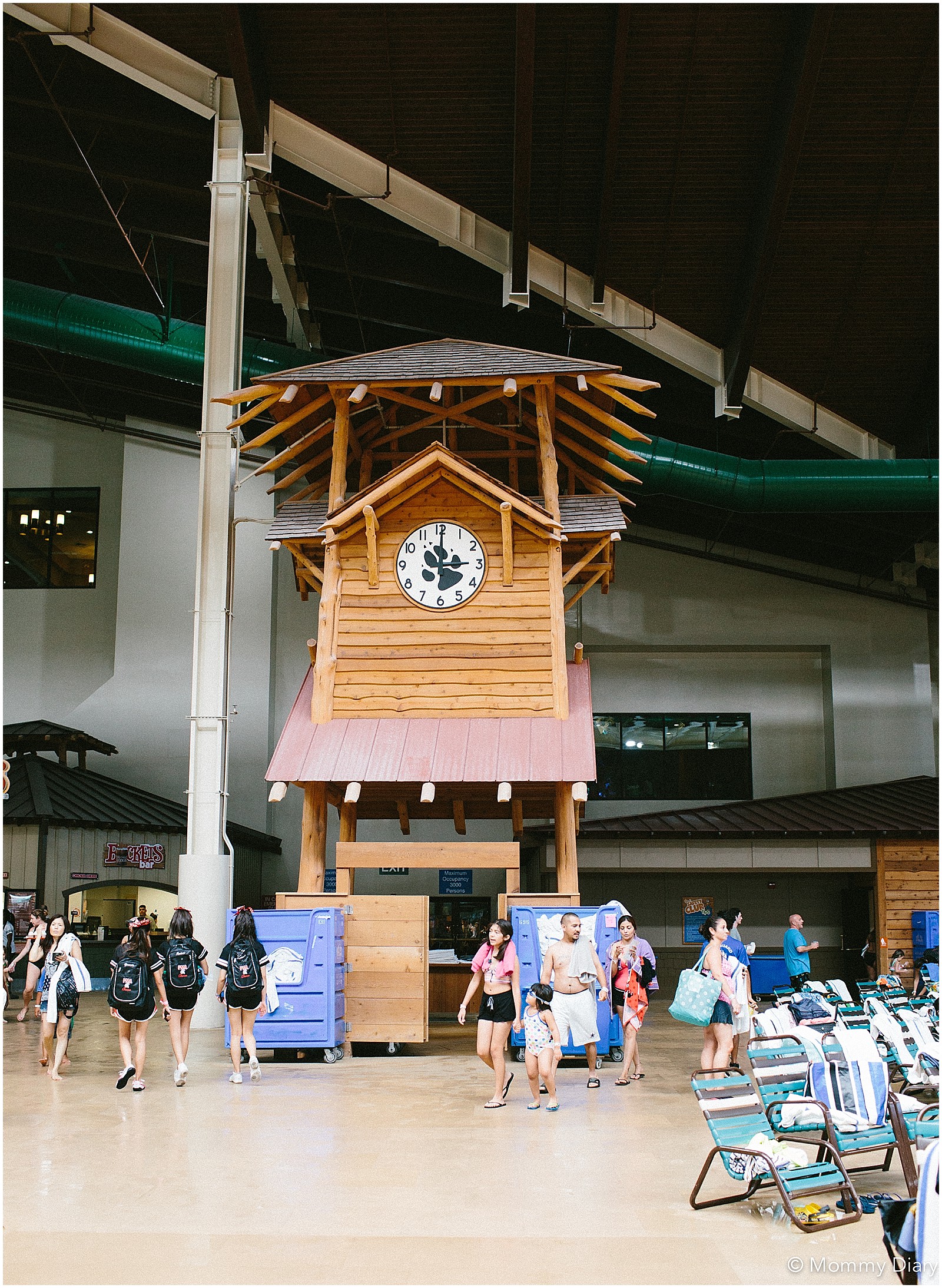 And of course, the highlight of Great Wolf Lodge Southern California is their 100,000 sq ft indoor water park with giant water slides, wave pools, cabanas and a lazy river. Activities are endless and there is something for everyone including parents, grandparents and babies.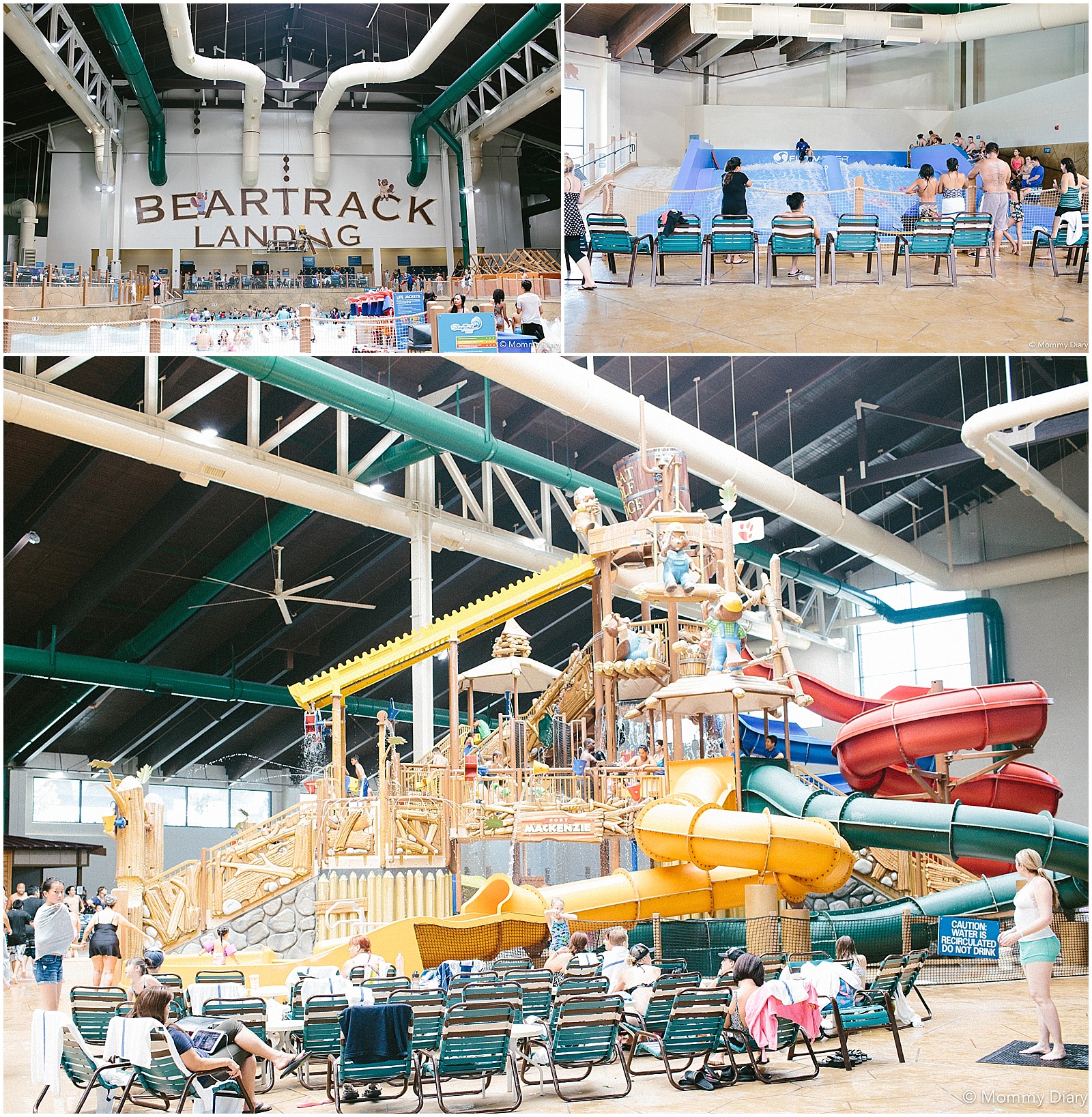 While my husband and kids are having a blast on the water slides and water rides, I got to spend time with my baby who is starting to show interest in water play. He loved playing in the outside pool with his sisters!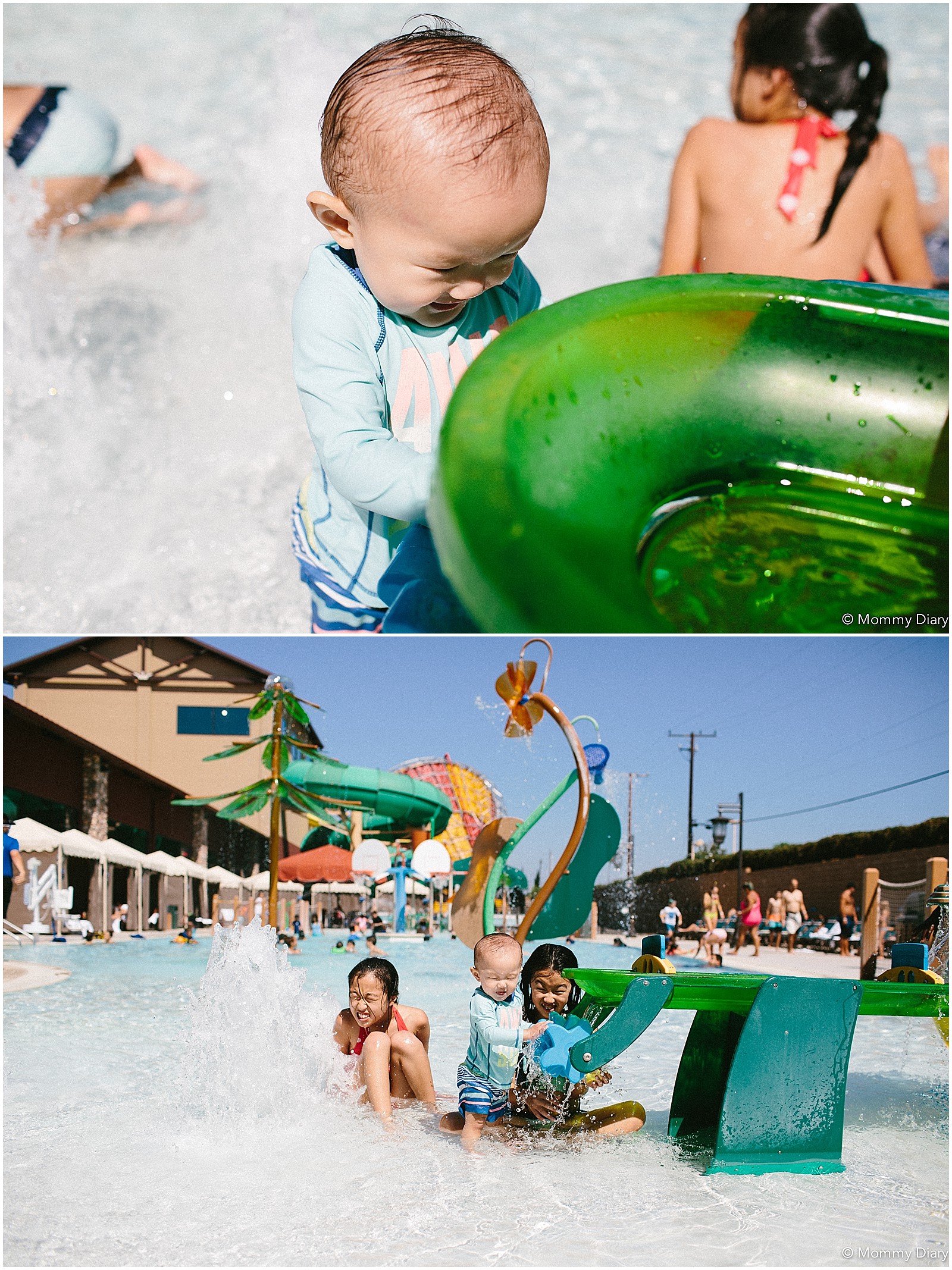 Other Activities
When visiting Great Wolf Lodge Southern California, don't forget to check out the other family activities such as  Howl at the Moon Glow Golf , Ten Paw Alley  and Northern Lights Arcade .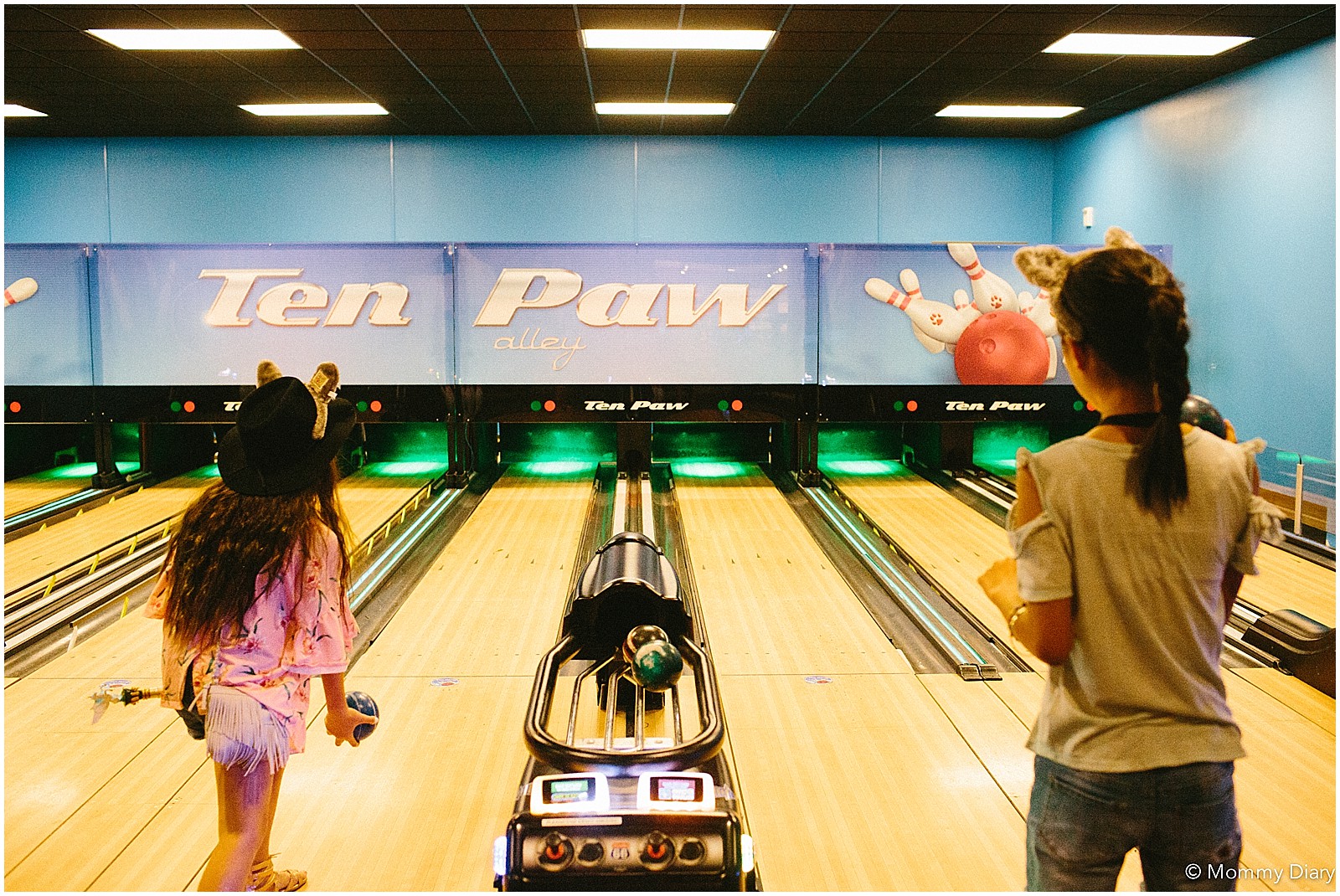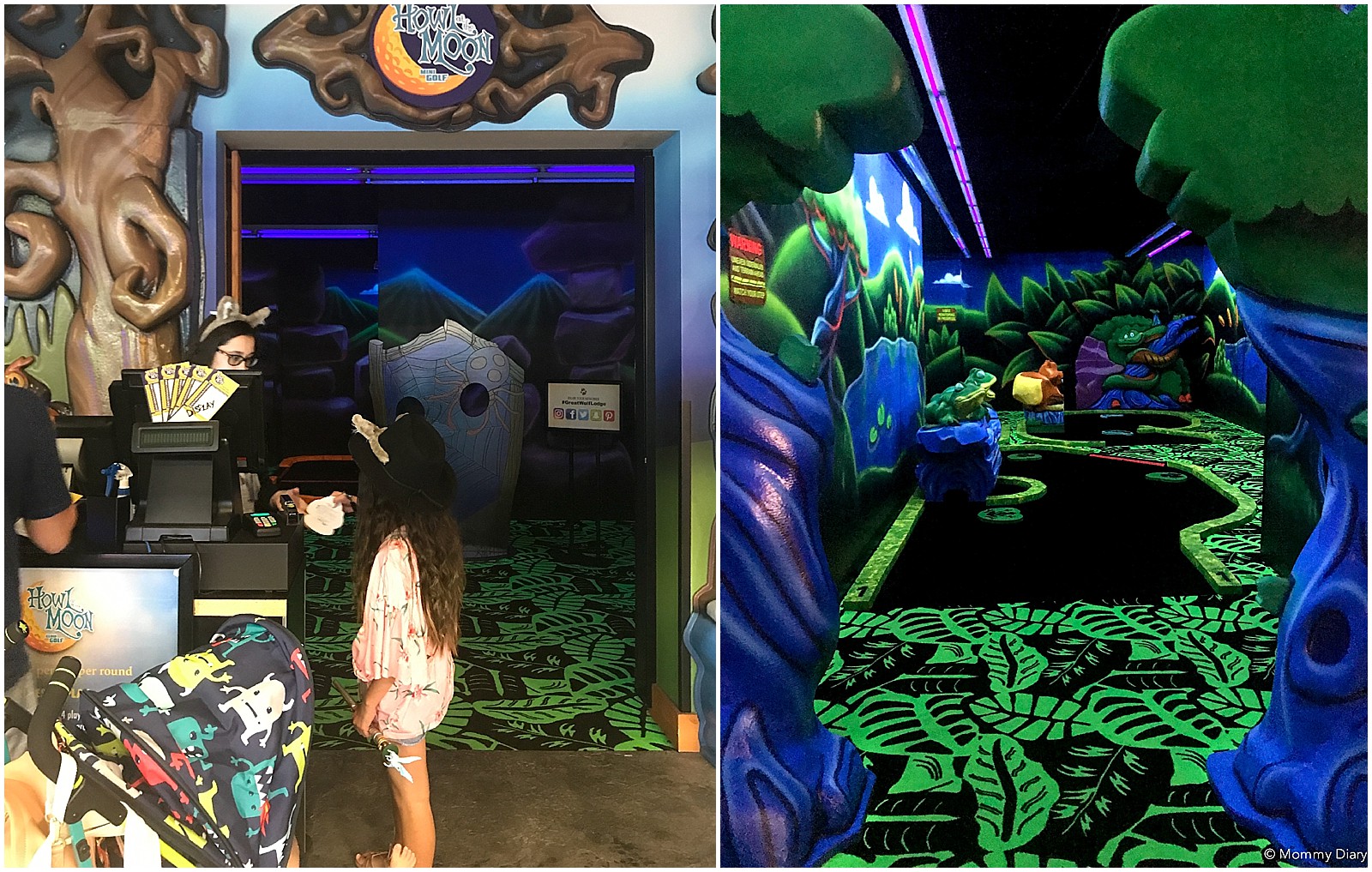 Overall, my family had a fantastic time at Great Wolf Lodge Southern California and can't wait to return. The only regret is that we didn't have enough time to finish the MagiQuest and will certainly be back to finish up the games and for more indoor water play!
Great Wolf Lodge Southern California is always featuring new menus, activities and events to make the visit memorable for new and returning families alike. There's something for everyone here, so be sure to join the fun and stay tuned for upcoming events and announcements!
For more information on Great Wolf Lodge Southern California or to book a reservation, please visit greatwolf.com/southern-california.
Have you visited any of the Great Wolf Lodge resorts located all over North America? Would you like to plan a vacation to Great Wolf Lodge with your family? Please leave your thoughts in the comments below!