Taking family photos at home can seem like a daunting idea, especially with kids! Not everyone has the time or money to get professional photos done for every occasion but themed photoshoots can be fun.
Luckily, setting up photoshoots at home can be really simple with a phone and tripod, no fancy equipment required. All the photos in this post are taken on my iphone 13 Pro.
How To Take Easy DIY Valentine's Photos With Kids
Take Valentine's Day Photos with an iphone at home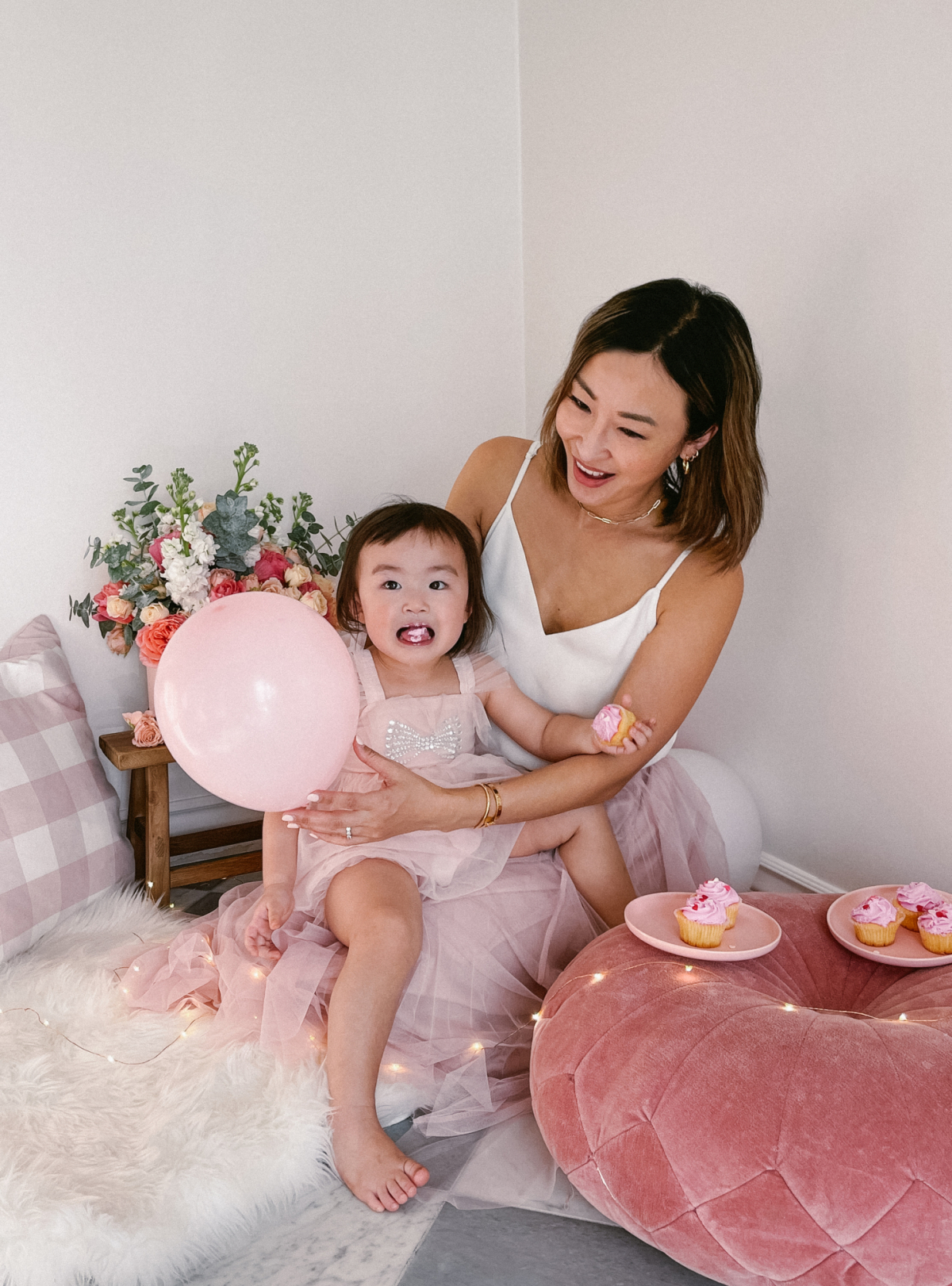 Below I'm going to share my best tips for doing your own photoshoots at home for Valentine's Day.
Easy At-Home Valentine's Photoshoot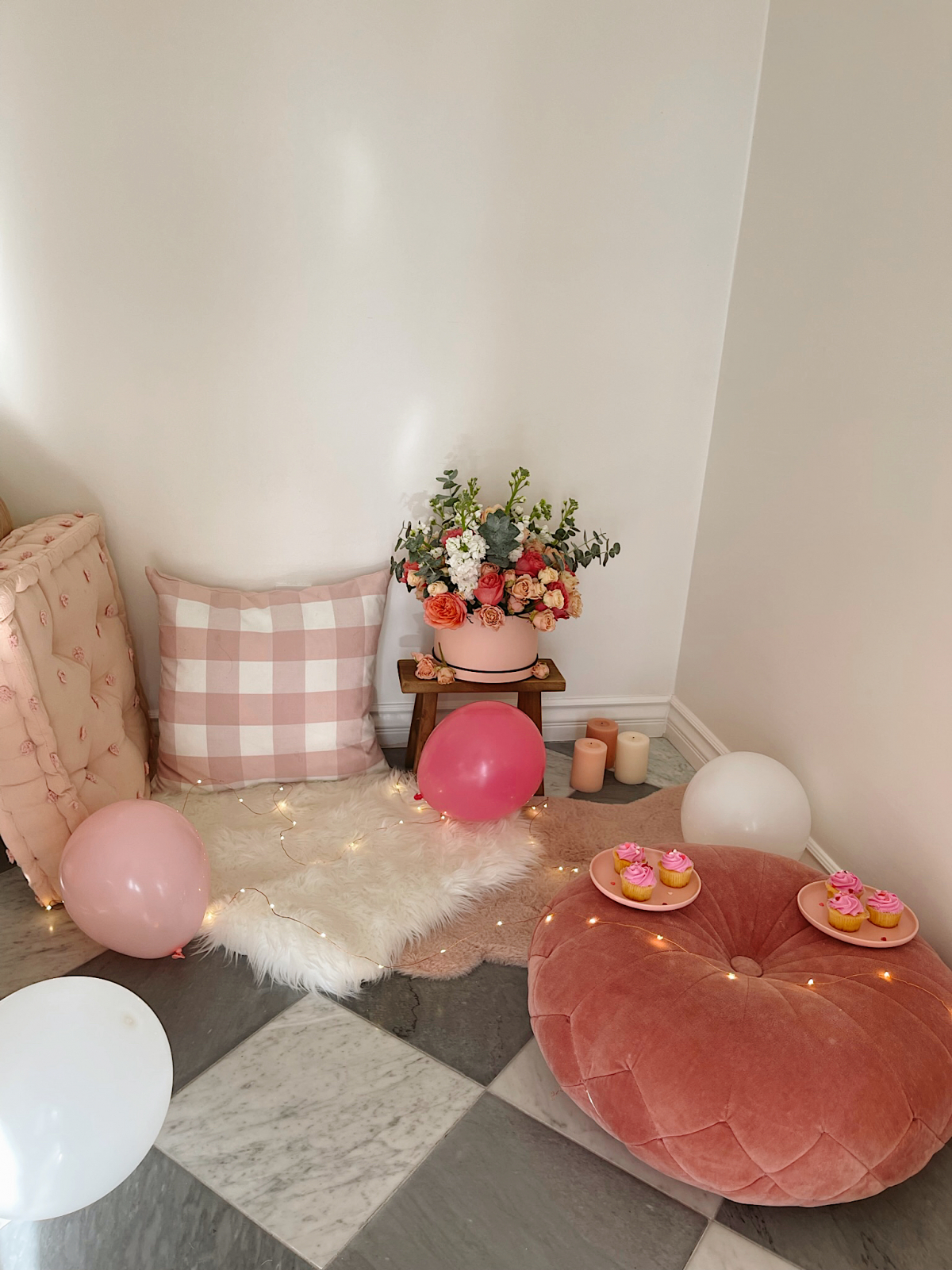 1. Begin with the Backdrop
You don't need fancy props or backdrops to take photos from home. While it can be valuable to use a backdrop stand, not everyone has one laying around. Try hanging a white bedsheet on the wall with thumbtacks, or creating your own backdrop. This time, we kept it simple against plain white walls.
2. Gather color coordinated props
My favorite easy props to incorporate into photos are flowers, balloons, and sweet treats! When you are shooting photos with little ones it's helpful to have things to keep them distracted.
Rumi loves snacking so I always have something on hand for her during our photoshoots. Props help to capture that natural lifestyle photo that usually turns out to be my favorite.
When choosing props, I like to stick with a color scheme so the photo comes out looking more professional and well-thought-out. As long as you have colors in mind and keep props minimal, your photos will always look cohesive.
3. Find complementing or matching outfits in same color scheme
Remember, your outfits can make or break your photo! If you have a very colorful setup, try to wear minimal outfits and vice versa. I love to wear skirts and dresses with fun texture and shape in photos. I find that well-coordinated outfits really makes the image pop.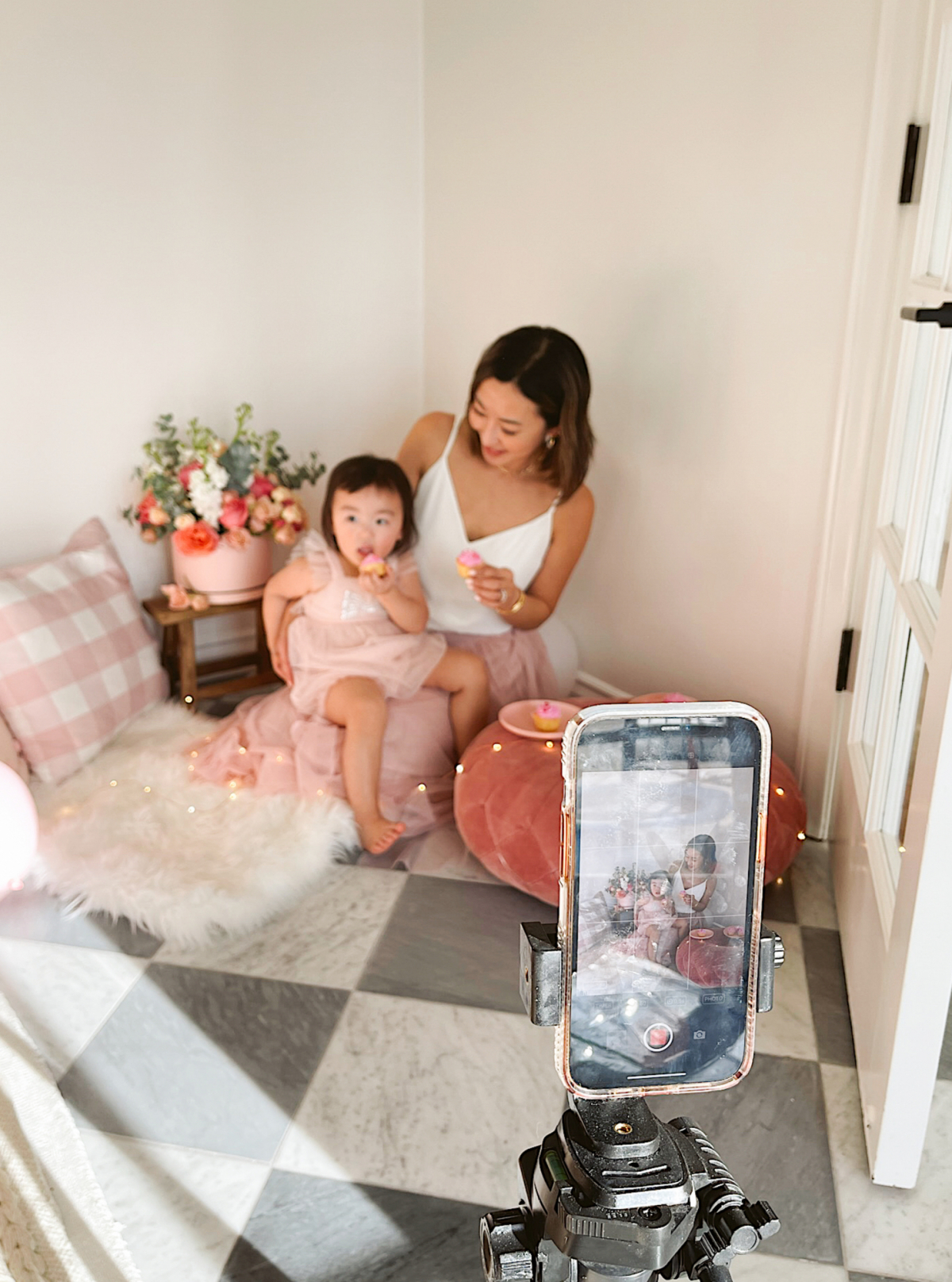 4. Taking photos on a self-timer
No photographer? No problem! Your phone and a reliable tripod is all you really need to get amazing images. Good lighting will be your best friend when taking portraits, so make sure you find a bright corner of your home. Try to avoid direct sunlight as it will cast shadows and make your images look harsh.
My favorite self-timer app to use is called Lens Buddy. This is so much easier than the traditional timer because it takes photos at a continuous interval, so all you need to do is pose. Just remember to mark and export the ones you like!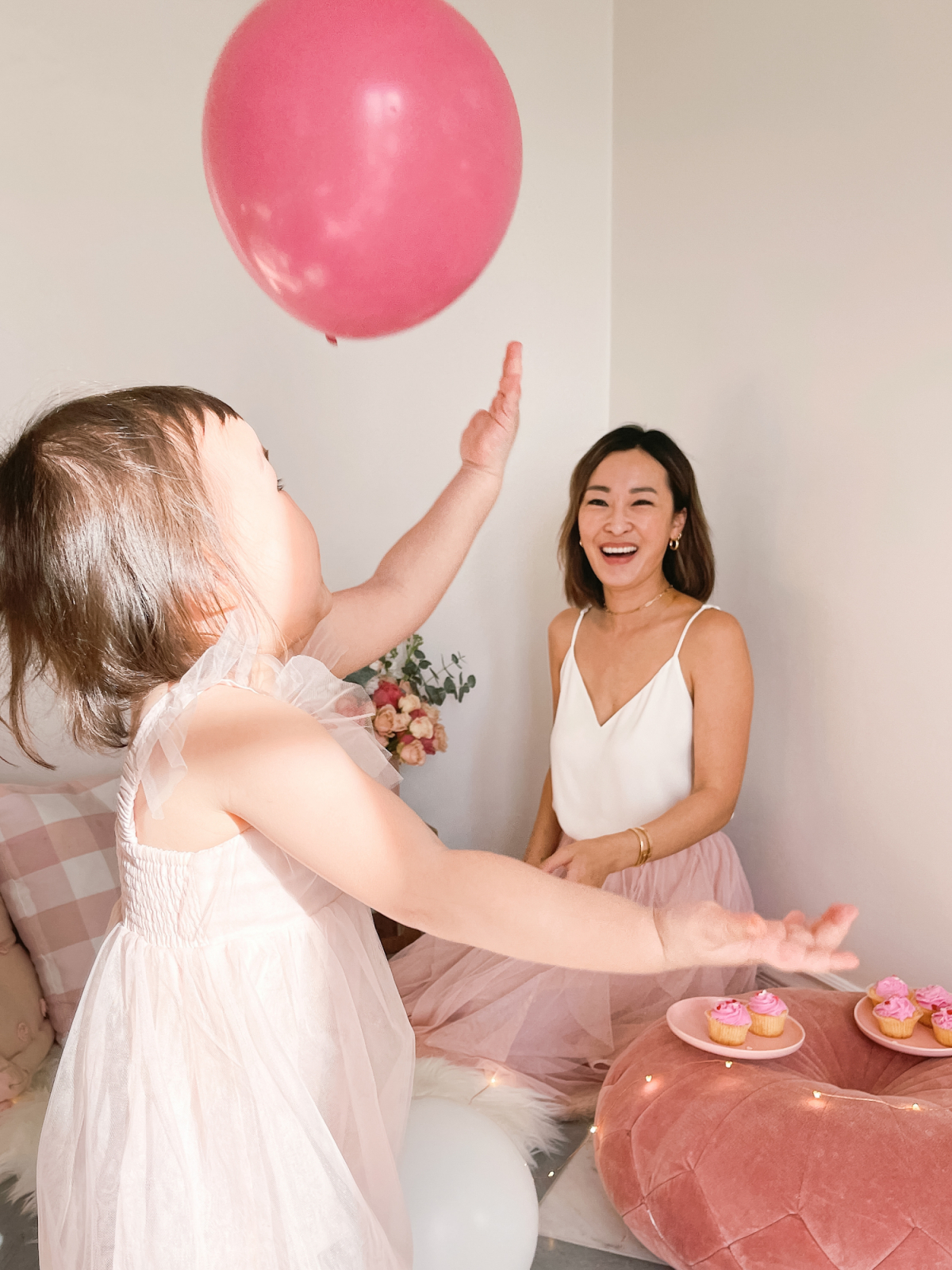 I hope these tips help you create beautiful family portraits at home! If you have an infant at home, check out these photo tips for a DIY Baby Milk Bath and you can check out my holiday photo tips here.