I know how hard it is for moms and busy women to celebrate Valentine's Day. Every year, my husband and I try to do at least something small for Valentine's Day to celebrate our love. It's not much but even a small gift can help the other person feel loved and appreciated in the midst of our busy days.
Here are some Valentine's Day gift ideas for women that you may find useful.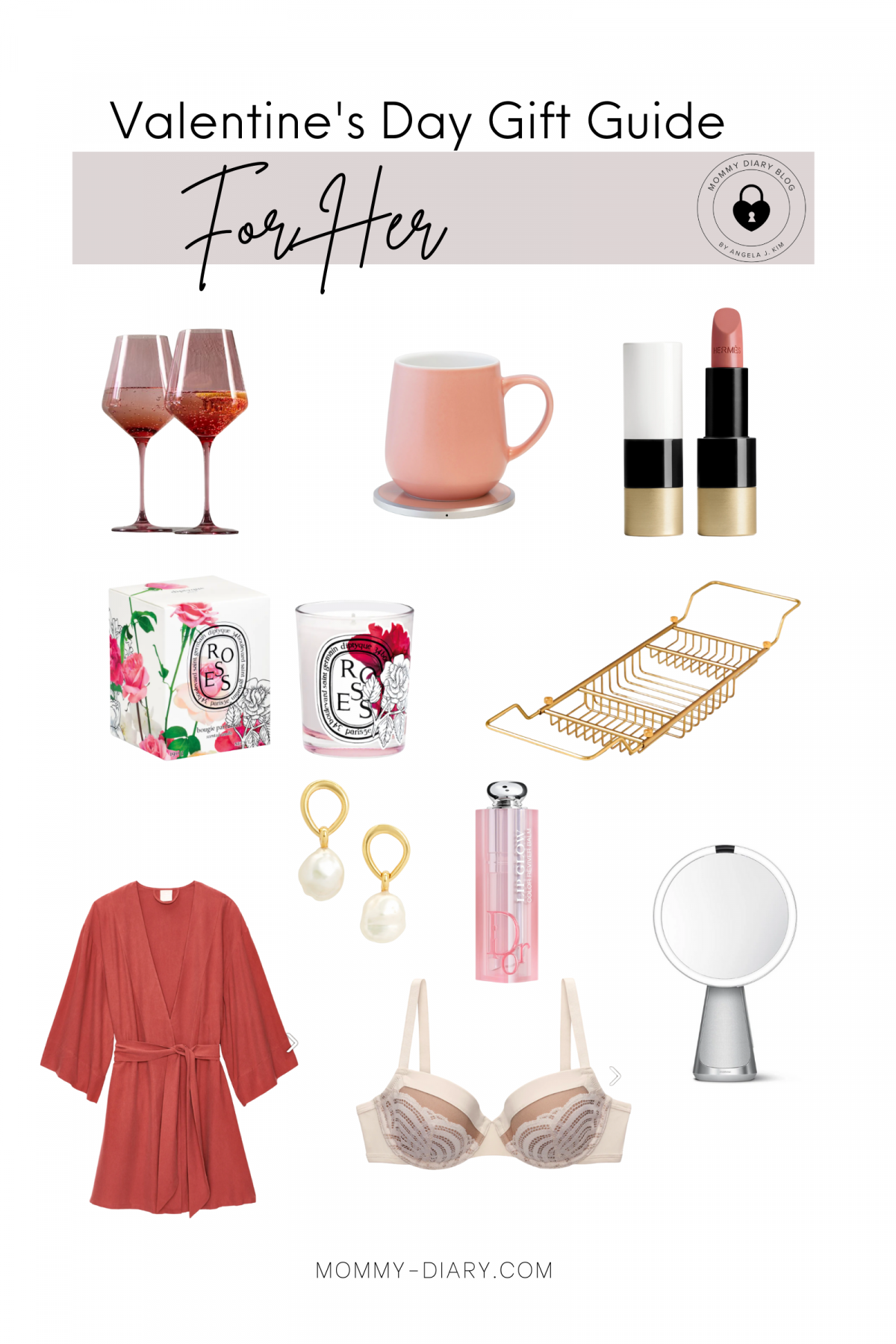 Valentine's Day Gift Ideas for Women
Every woman needs a good mirror in their lives. I use this mirror every morning and night and now can't imagine my life without it. It's the most useful gift a woman can receive!
How beautiful is this candle? This would be perfect for any occasion, especially during this season of love and romance.
These colors are perfect for Valentine's day dinner or any type of date.
This lip balm will give you the most natural color to your lips, perfect for every day!
No matter if you are staying in, or getting ready to go out, this barefoot dream robe will keep you feeling luxurious and pampered.
One of my pet peeves is when my coffee gets cold mid-drink, so a mug and warmer like this is perfect for preventing that!
Since Valentine's Day is the time to treat yourself or your loved one, why not add classic pearl earrings to her collection? These earrings are classic and timeless.
I use my bath caddy all the time and this is a great addition to your self-care routine.
I think these wine glasses are the perfect way to brighten up any event; whether it be a night in or a date night at home.
If you're looking for something to spruce up your jewelry collection, these shadow boxes might be what you're looking for.
I'm a huge fan of Third Love for all my intimate wear. Every piece is comfortable, soft and empowering for any shapes and sizes! You can use code Angela20 for 20% off first time customers.

You can shop more Mommy Diary shopping guides here