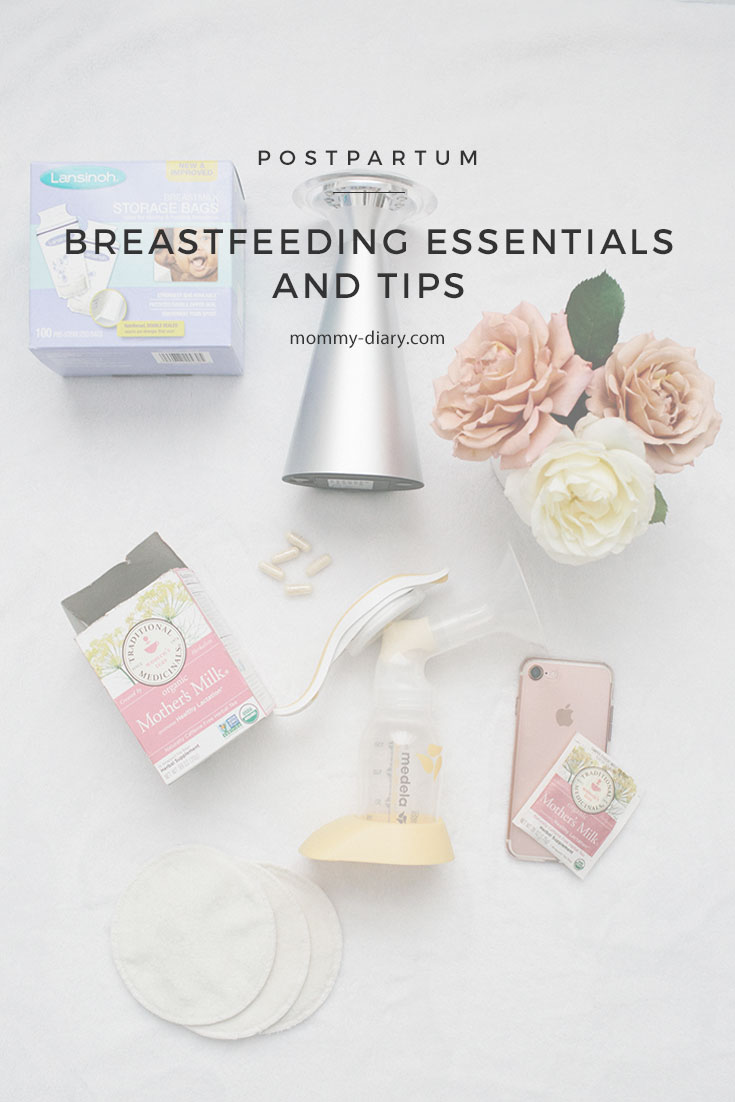 *The following post contains affiliate links. If you'd like to purchase a recommended product, please use the links to support this blog. It doesn't cost you anything extra, it simply allows me to continue creating these posts to help other mothers like you. Thank you for your love and support! 
I breastfed all three children to know that breastfeeding is not easy. In fact, it gave me one of the most traumatic pain when I came down with mastitis (twice) not to mention all the instances of plugged duct and milk blebs (I know, I had no idea what it was either until I got it.)
It's definitely not always natural and pleasant, and while it promotes bonding and health for the baby, it also promotes sleep deprivation, depression, hormonal irregularities and lots and lots of discomfort and inconveniences for the mom. I know, because I experienced them all.
Now with that said, I made a conscious decision to breastfeed all three of my kids for personal reasons. However I want to reiterate that I respect ALL MOTHERS regardless of their decision because motherhood is THE hardest role in the world. Most fulfilling yes, but hardest nonetheless.
A mom is a mom whether or not she breastfeeds, and no one can undermine a mother's love, effort and sacrifice for her child regardless of her decision. However if you want to try your best to breastfeed your child, allow me to help. I'm not a lactation consultant or a nurse but as a third time mom who is still breastfeeding, I know these items helped me greatly during my own breastfeeding journey.
I hope this list can help and inspire you to breastfeed because once you get over the hump, breastfeeding can really be the most beautiful and joyous experience in motherhood.
1. Nursing pillow
My Brest Friend Deluxe Nursing Pillow
 or
Boppy Nursing Pillow and Positioner, Luxe Chevron Whales/Gray
Nursing pillows are a must. It'll save your back, your arms and just increase comfort all around. You will eventually be able to breastfeed without this but for those early months when you and baby are still adjusting, I highly recommend using nursing pillows like this or the Boppy.
2. Nipple balm
The Honest Company Nipple Balm
 or
Earth Mama Angel Baby Non GMO Natural Nipple Butter Nursing Cream, Lanolin Free, 2 Ounce
Your nipples will be raw, sore and chapped as your body adjusts to nursing. Be sure to have a nipple balm or nipple cream on hand before giving birth. I forgot to order these before going into labor and had to rush ship one as soon as I came home from the hospital.
3. Organic washable nursing pads
Organic Bamboo Nursing Pads (12 Pack)
Forget the disposable nursing pads. They get messy, the sticky part stops sticking after awhile and it gets all itchy and gross in your nursing bra. I discovered these organic washable nursing pads with my third baby and don't miss the disposable ones at all. These are softer and less irritating to your skin. It's also hypoallergenic, leak-proof and breathable. It saves money on the long run too. I bought two bags and am still using them daily, almost 6 months into breastfeeding. These also come with laundry bags which makes washing easier.
4. Phone + camera
You will feel like you are breastfeeding all the time. At times, those late night feeding sessions will feel like they last hours. I would suggest having a phone close by so you can use some of this time to catch up on articles, mom blogs or social media. You can also keep track of baby's feedings by using free apps like Feed Baby  and Baby Tracker.
And don't forget to take those breastfeeding mommy + baby selfies!
5. Water bottle that keeps water cold and hot
Vacuum Insulated Water Bottle | Double Walled Stainless Steel
When you're breastfeeding you will feel thirsty ALL THE TIME. I mean, parched. Therefore it's nice to always have a water bottle ready by your breastfeeding station (if you use one) because once the babe is latched on, it's hard to move around.
I personally like these insulated bottles because it keeps the water cold AND hot, which means you can use it as your own bottle, and at times use it as a hot water container if you ever need a warm bottle for your baby. That's two uses for the price of one!
6. Breast pump
Medela Pump in Style Advanced Breast Pump with On the Go Tote
I've heard hospital grade pumps are better and available for rent. But the average mother doesn't need those expensive, fancy pumps because these are more than enough. I like this Pump In Style for daily use. I'm not a daily pumper but have used these enough to know they are effective. This one comes with storage bottles, bags and ice.
Tip: Most insurance covers the cost of pumps so check with your insurance first before purchasing a breast pump.
7. Handheld breast pump
Medela Harmony Manual Breast Pump
I know what you're thinking…why do I need a "manual" pump? Well, these are much more portable, discreet and easier to use, perfect to use when you're out to dinner or away from the baby for a few hours. I tried taking around the large pump-in-style pumps and it was a big mistake. They are too bulky, heavy and you need an outlet which may not always be readily available.
So consider investing $20 something dollars and having one of these manual pumps on hand in addition to the electric pump. They come in handy if you plan to be away from the baby for a few hours or if you simply need something more portable.
8. Mother's Milk Tea
Traditional Medicinals Organic Mother's Milk Tea
I drank Mother's Milk Tea almost daily at the beginning of my postpartum period to boost my milk supply. I personally believe these early weeks are crucial to longterm breastfeeding because this is when most mothers give up.
If you wish to breastfeed, it's crucial that you bring up your milk supply at the beginning. Some may dislike the taste but it didn't bother me too much and I'm willing to drink worse tasting teas if it means I can breastfeed my child.
9. Fenugreek pills
Nature's Way Fenugreek Seed 610 mg
Fenugreek is known to boost milk supply for mothers. These have a distinct herbal taste and are not the tastiest but works well. I take these pills as directed whenever I feel my milk supply is decreasing. I would recommend any nursing mother to have these on hand along with their prenatal vitamins.
10. Portable touch lamps
Lanterna Touch 12 LED Wireless Lamp
I absolutely love these touch lamps for late night feedings. They are cordless (battery operated), portable and so easy to use. I used this several times a night for feedings as well as changing diapers. They are bright enough to provide visibility but dim enough to keep your baby asleep.
11. Nursing cami
Women's Nursing Tank Tops for Breastfeeding 
Women's Seamless Cami Tank Top with Built-In Nursing Bra
I LOVE these nursing tank tops. I love them so much I own many of them and wear them every night to sleep. These nursing camis don't provide much support but are perfect for nighttime feedings. You don't have to deal with hooks or snaps and can wear these over pajama pants, leggings, under your gowns and layer with your other clothing during the day. Sometimes I skip the nursing bra altogether and just wear these under my clothes with breast pads.
*Tip: Buy 2 or 3-packs because you will need more than one.
12. Rocking chair
Mikayla Nursery Rocker and Glider
 or you can find more affordable styles from Wayfair 
To me a nursing chair is a must because it makes nursing so much easier, especially for nighttime feedings. The Mikayla rocker is large, comfortable and reasonably priced.  It also has multiple settings and works as a rocker, glider and recliner.  You can also browse many affordable options at Wayfair.
13. Postpartum leggings
BLANQI Women's Maternity High Performance Belly Lift & Support Leggings
I really love these maternity/postpartum leggings that cover your belly. These not only provide support but covers your whole stomach so breastfeeding is more discreet. They're very versatile and can be worn with many different outfits.
14. Nursing bra
For night time: Women's lightly padded maternity breastfeeding nursing cami
For daytime & style: Cosabella Nursing bra
Nursing bras are an absolute must when you are nursing. Nowadays there are many options. I would suggest buying several styles 1) more affordable and comfortable bras like the above 2) prettier lace ones for daytime and special occasion (because you don't want to feel like a frumpy grandma all day).
15. Vitamin D Drops For Baby
Vitamin D drops Baby 400 IU, Vitamin D
American Academy of Pediatrics (AAP) recommends that all breastfed infants take vitamin D supplements (400 IU) starting from the first few days after birth. My pediatrician recommended for at least one year. I like this particular brand because you only need to give the baby one drop vs. few ml of other brands.
16. Milk Storage Bags
Lansinoh Breastmilk Storage Bags
Even if you're not pumping exclusively, these milk storage bags come in handy. You can refrigerate or freeze your breast milk and label them with sharpie as you go.
What do you think about my 16 breastfeeding essentials? Which is your favorite? Is there anything else you found useful? If you liked the post, please pin the photo below. It helps more moms find this post and supports this blog.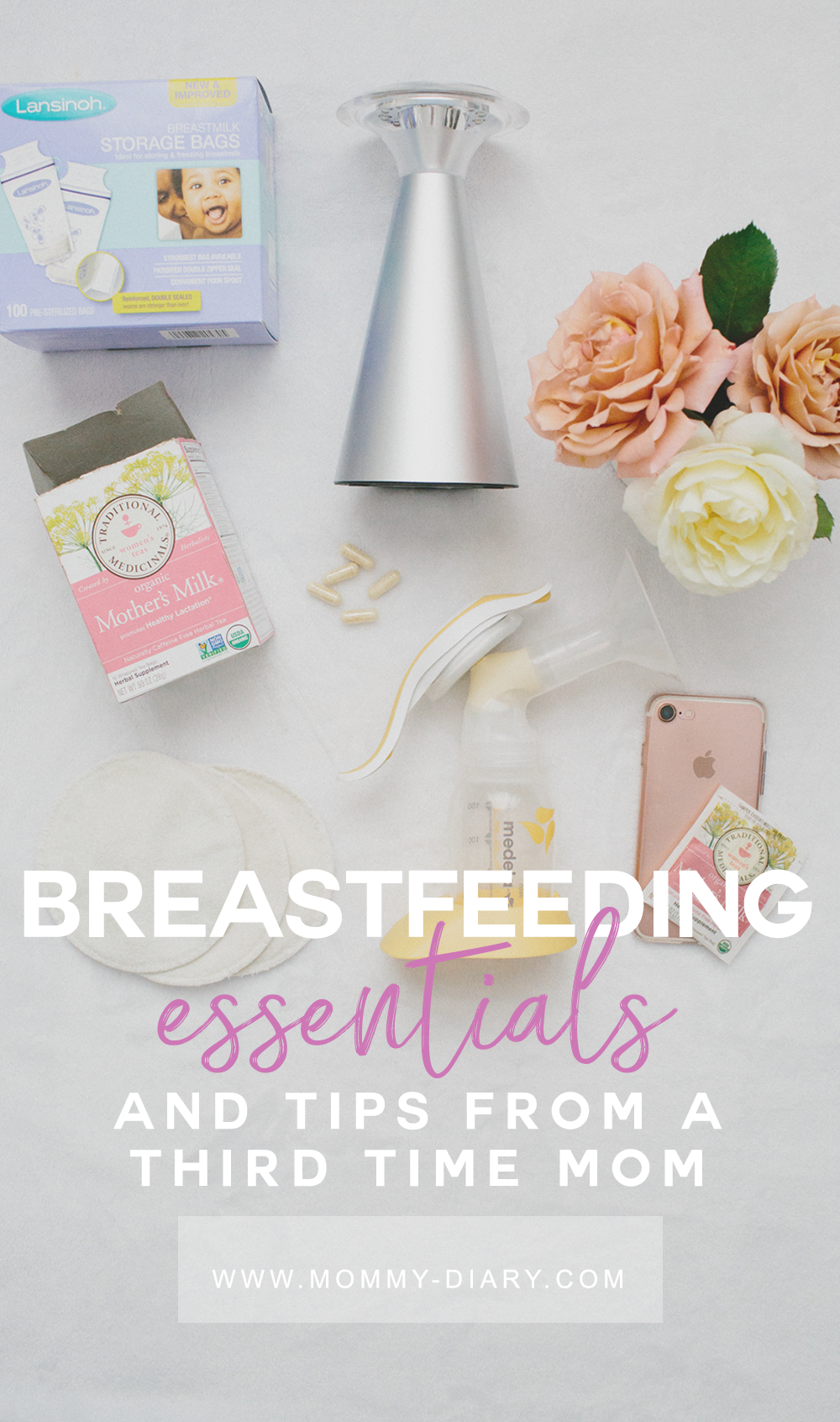 You can also check out my popular my postpartum essentials post here!