Every time my baby's first birthday comes along, I'm faced with a myriad of emotions. A part of me is relieved that both my baby and I have survived the most unpredictable and delicate time of our lives.  A part of me is grateful that I got to birth and nurture another baby. A part of me is sad that the fresh faced newborn days are over and that my baby is growing fast by the day. The biggest part of me however, is excited for the planning of my baby's very first birthday.
As a third time mother, I'm now a lot more experienced when it comes to birthday planning. Party planning trends come and go as evident through popular pins on Pinterest. You'll browse through thousands of themes and colors that go in and out of style, a particular theme being really hot one season and overused (and boring) next.
One thing that never changes despite the fast changing party planning trends is the importance of the right invitation. Choosing the right invitation is a crucial step to planning a successful party because it sets the tone for the entire event.
Choosing the right invitation is a crucial step to planning a successful party because it sets the tone for the entire event.
An effective party invitation should be functional- easy to create, easy for the guests to view, and easy for the host to keep track of guest count. It should also have great design and serve as a sneak-peak of the party itself. Lastly, it should have additional features that saves headache and time so the host can focus on other details of the party.
I've been using Paperless Post for online invitations since 2009. I've used Evite as well, but I prefer the design and functionality of Paperless Post. Here are some reasons why Paperless Post remains as my favorite online invitation platform.
1) Easy to use, easy to view
Paperless Post is intuitively designed and easy to use. You simply choose the type of card you want and sort by event, color, occasion and with photo or without. There are hundreds of beautiful designs to choose from and so many different categories including baby showers, kids birthdays, special occasion dinners, holidays and weddings.
My favorite part of Paperless Post invitations is the way they open and reveal the card inside. I also love how each envelop is personalized for each guest. To me, these just look more high end, grown up and formal, unlike other online invitations that can look a little cheesy and too casual for special events.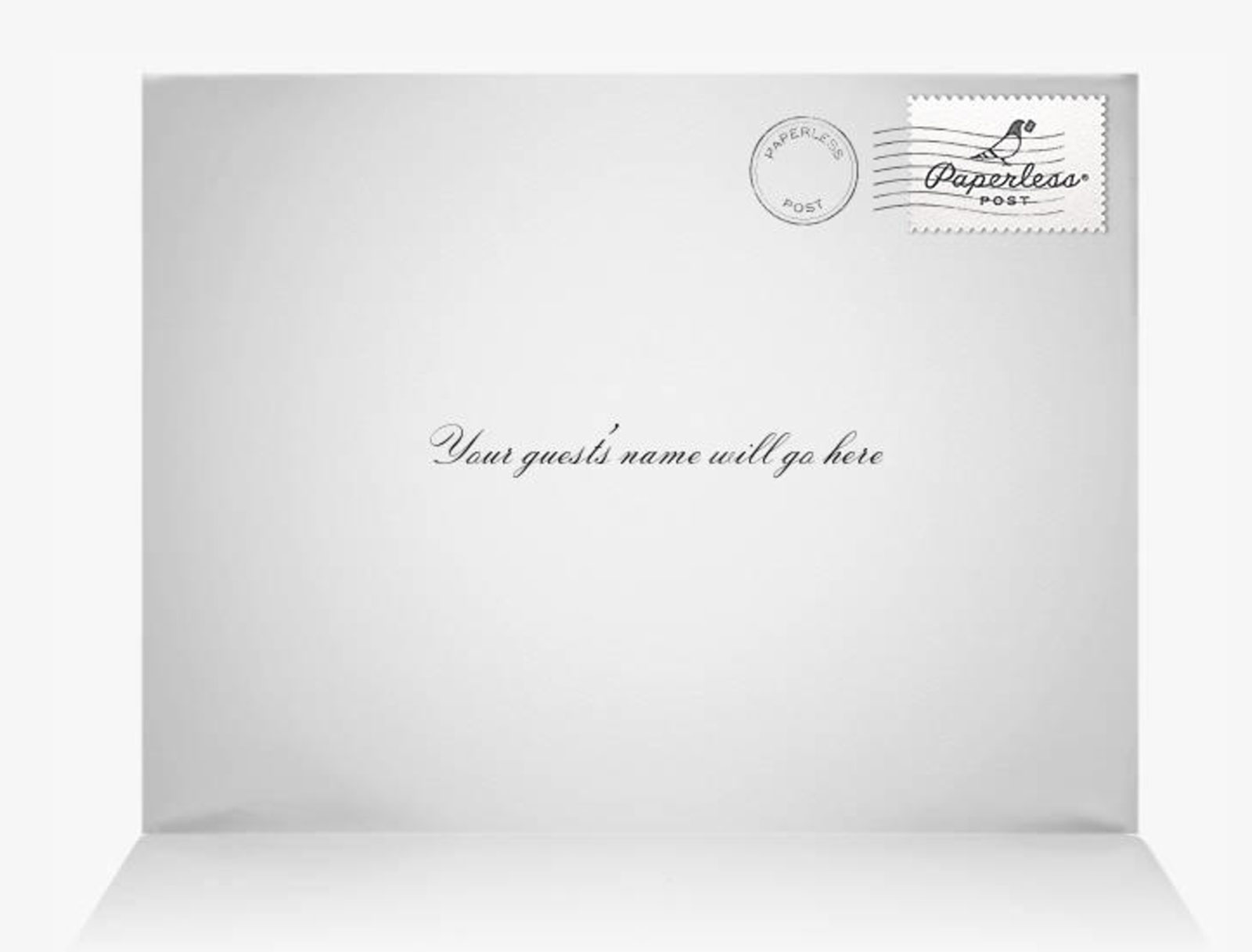 2) Beautiful & exclusive designs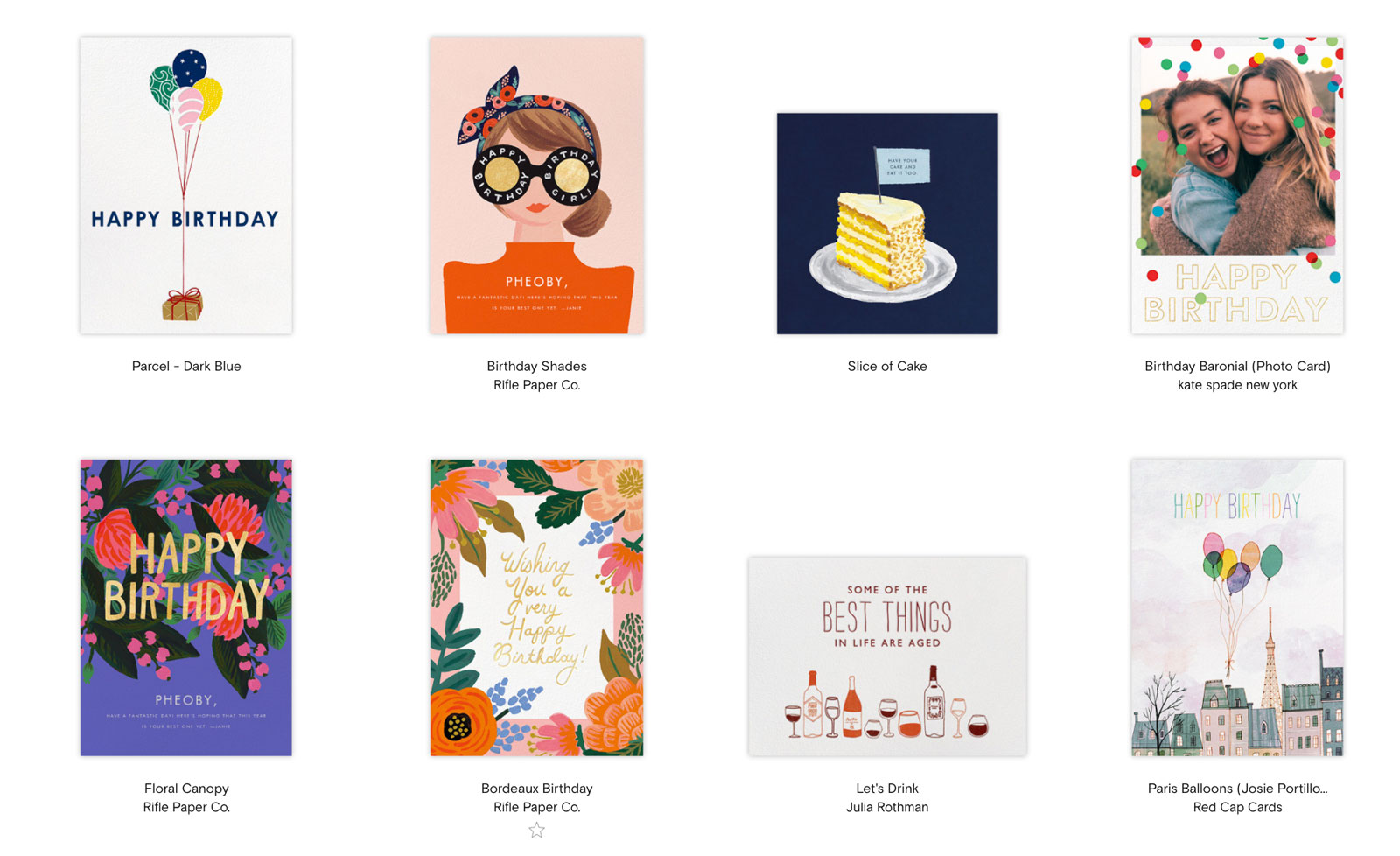 There are so many beautiful and unique designs to choose from when using Paperless Post. Every design looks very professional and high-end and you are bound to find one you love regardless of your personal style.
In fact, Paperless Post collaborates with leading fashion and lifestyle designers like Kate Spade, Oscar de la Renta, Jonathan Adler, and John Derian.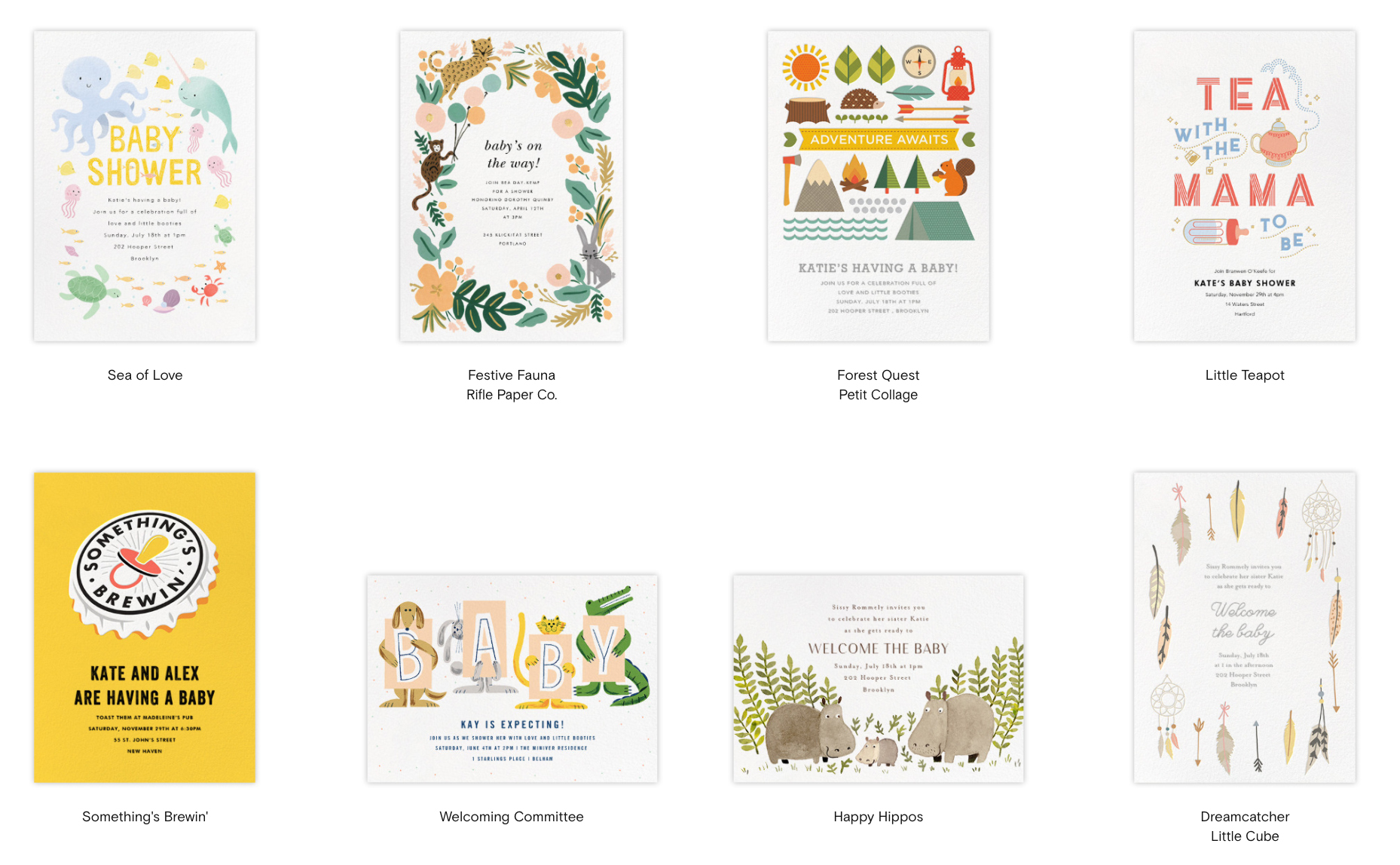 You can find other great designer invitations for kids birthdays here.
3) Additional features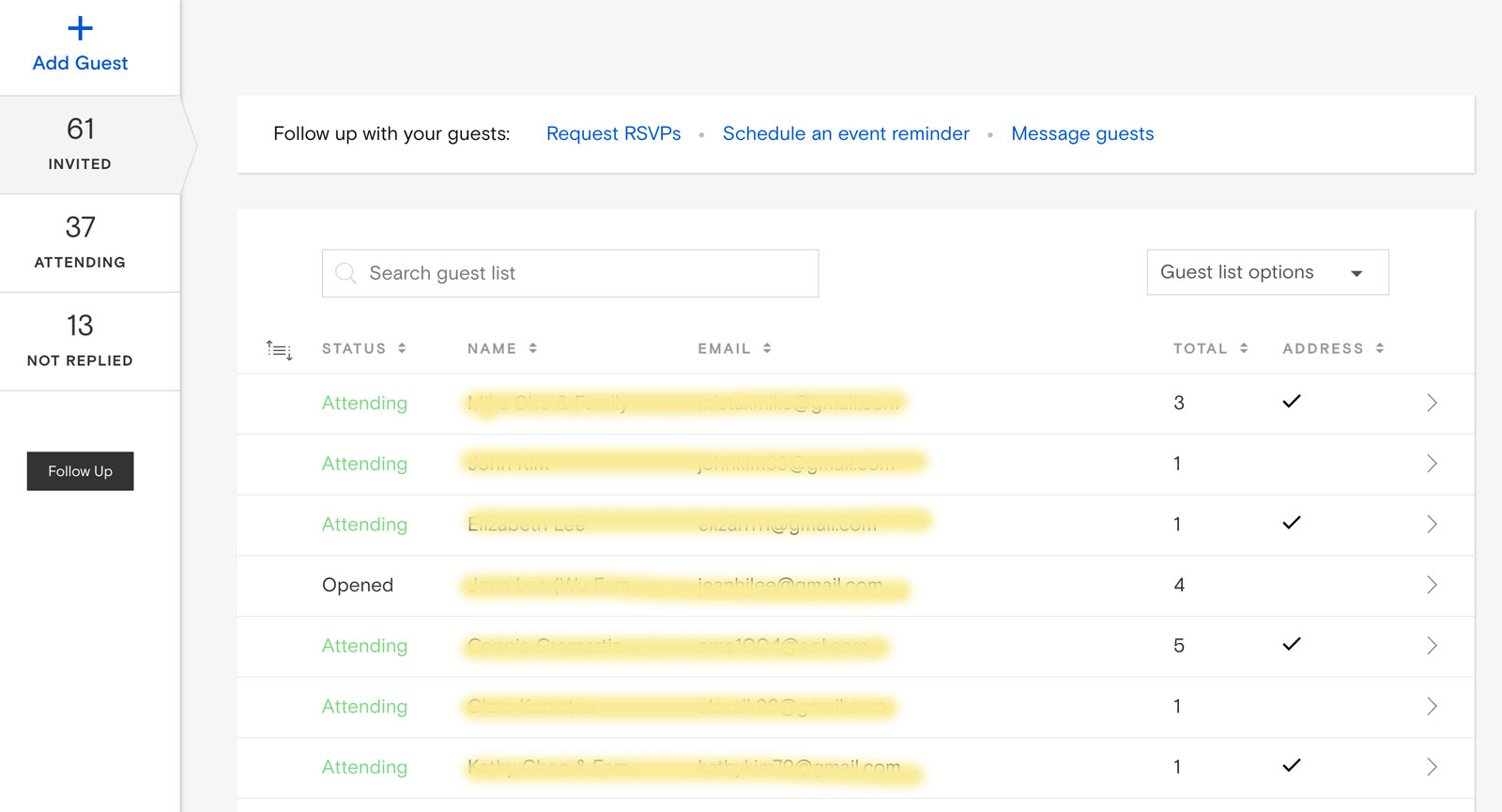 I also love the additional features of Paperless Post. You can store family and friend's email addresses for future use, request their mailing address, keep track of guest count and see whether or not the guest opened the invitation.
You can also request RSVP's, comment and reply on the wall and send/receive private messages.
4) Baby D's Birthday Invitation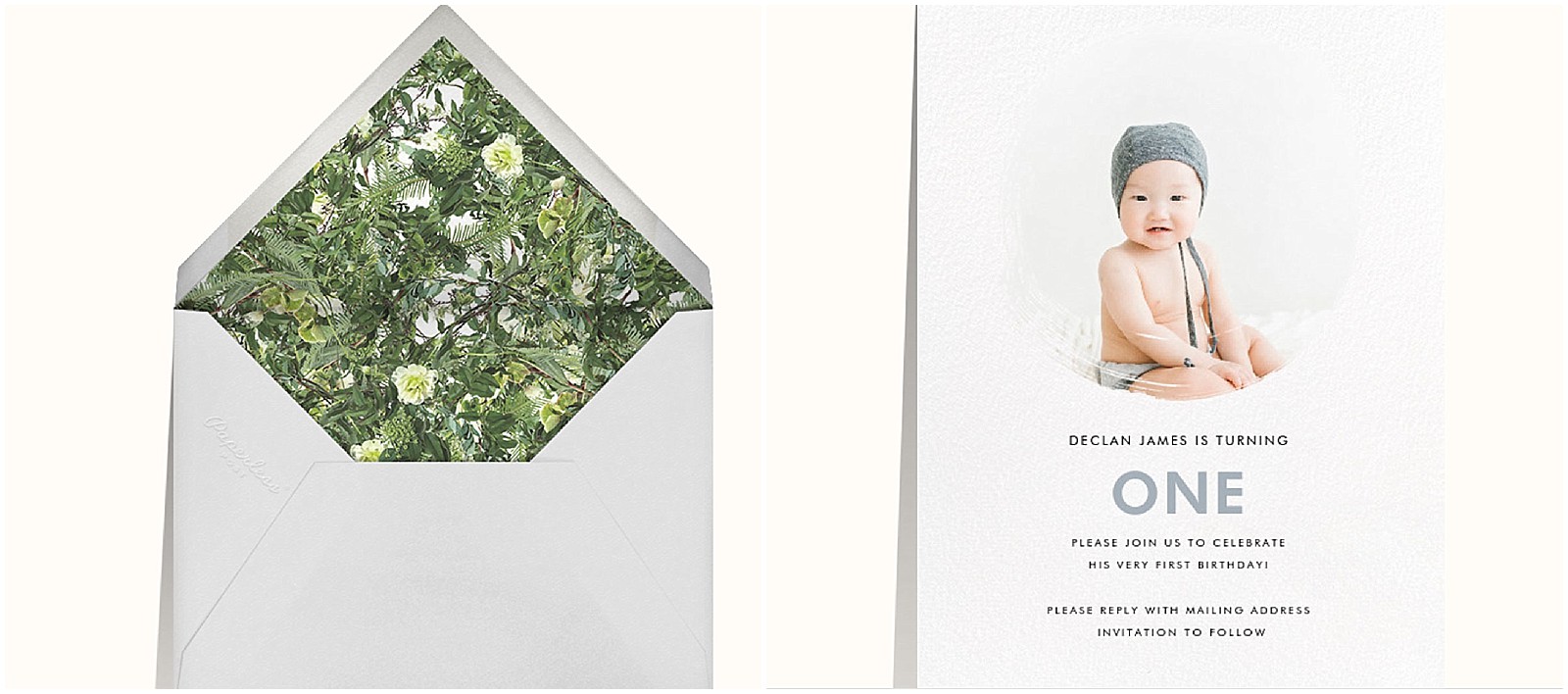 For Baby D's upcoming birthday, I decided to send a save-the-date card to all the guests. This way it's easier to collect all the addresses and send out the print invitation only if guests are able to attend. This makes it easier to keep track of guest count and saves money on paper!
I chose an envelop liner with beautiful greenery and used a neutral photo of Baby D for the invitation. What do you think? I love its timeless and elegant design. I can't wait to share more party planning details with you in the upcoming months.
What do you think about Paperless Post's design and services? Are you interested in using them yourself? Please comment below!