I was recently selected as one of three social influencers to test drive the new Kia Niro for a whole week. I got to drive the car for a whole week in my daily life, taking the girls to school, dropping them off at their after school activities and attending events for work.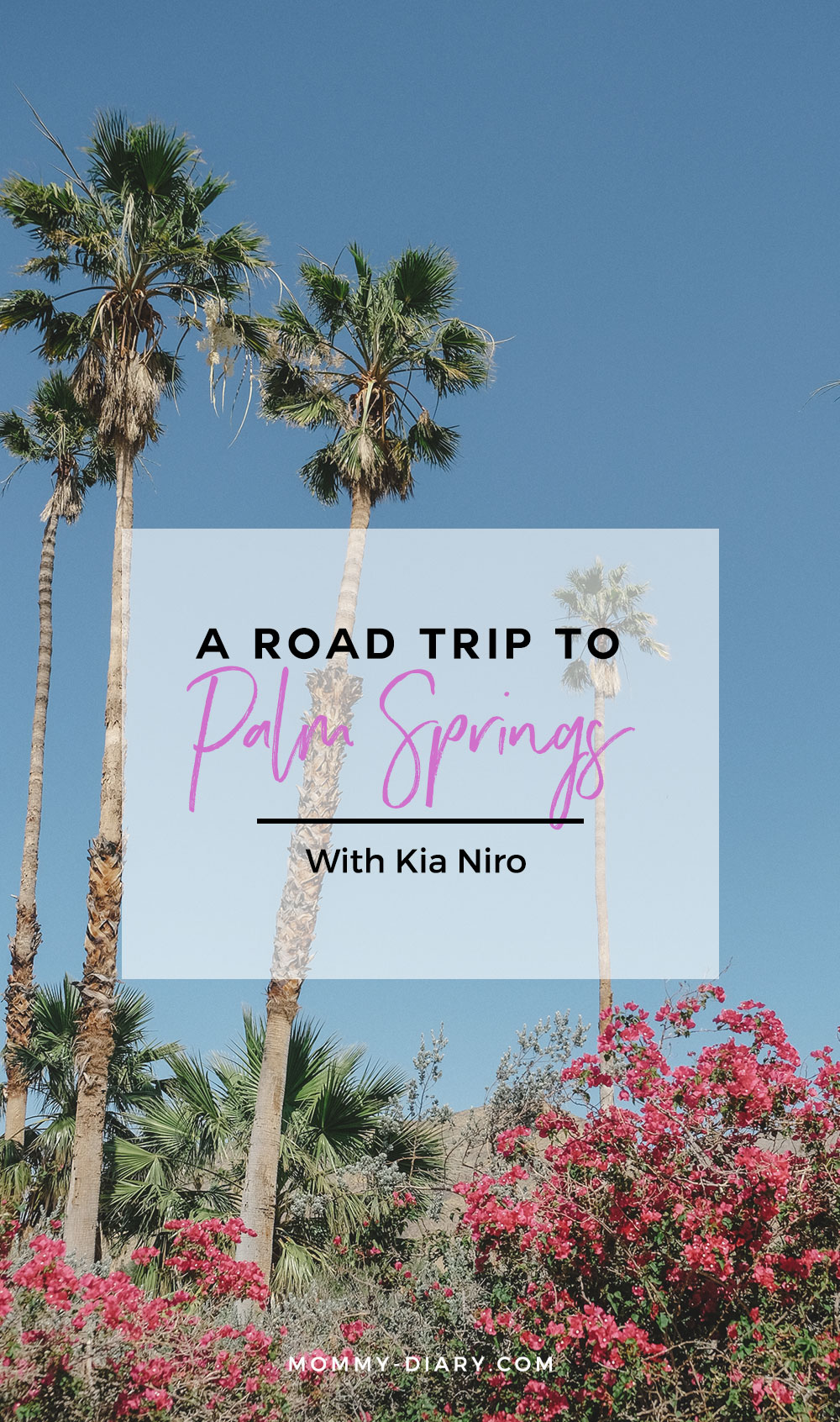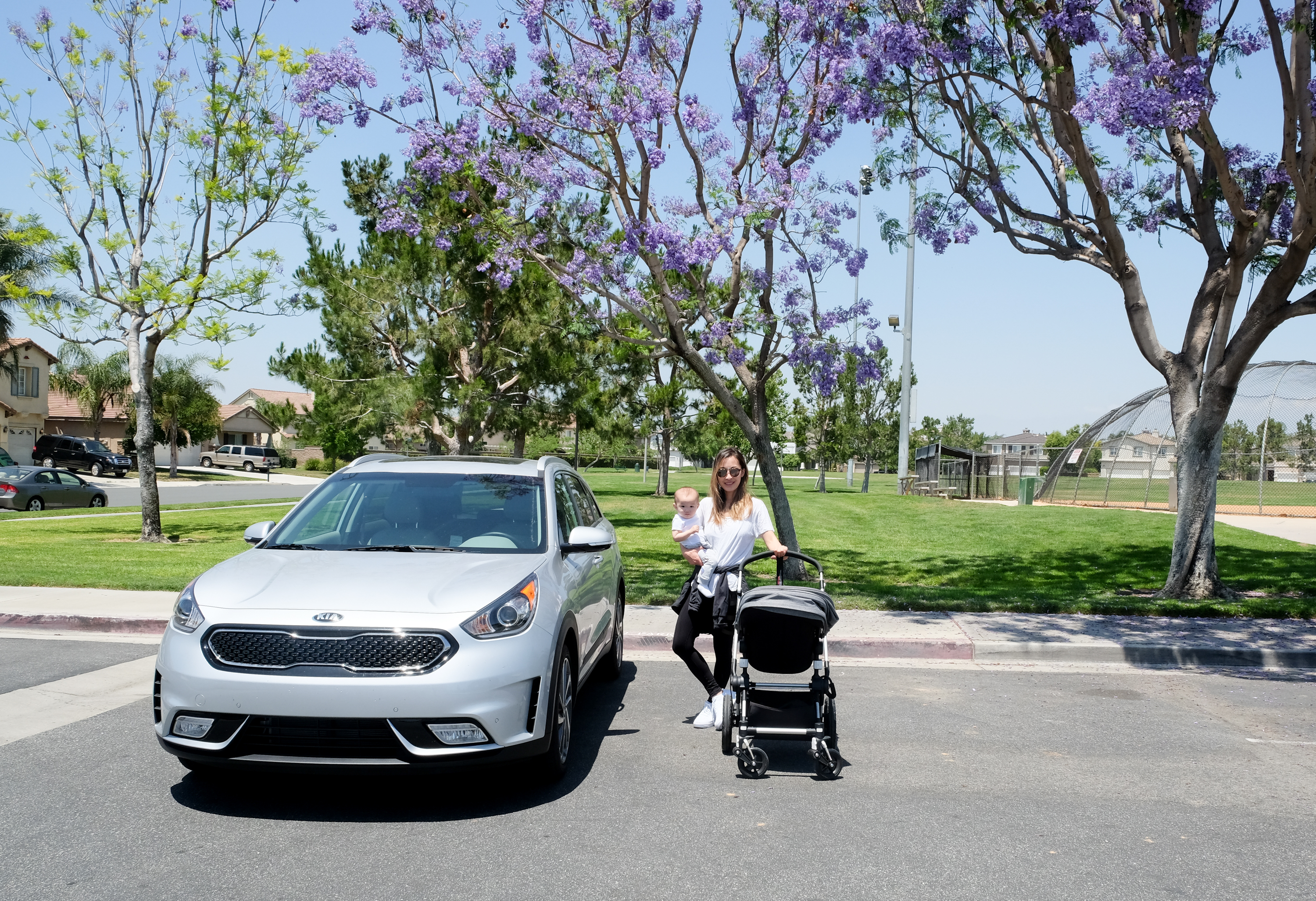 Overall, I was genuinely impressed with the Kia Niro and all its amenities. It's technologically savvy with various features such as a touch start button, USB media/charging outlet, rear view camera, cooling and heated seats and a touch LCD screen that fully syncs with my iphone, turning it into a giant iphone display.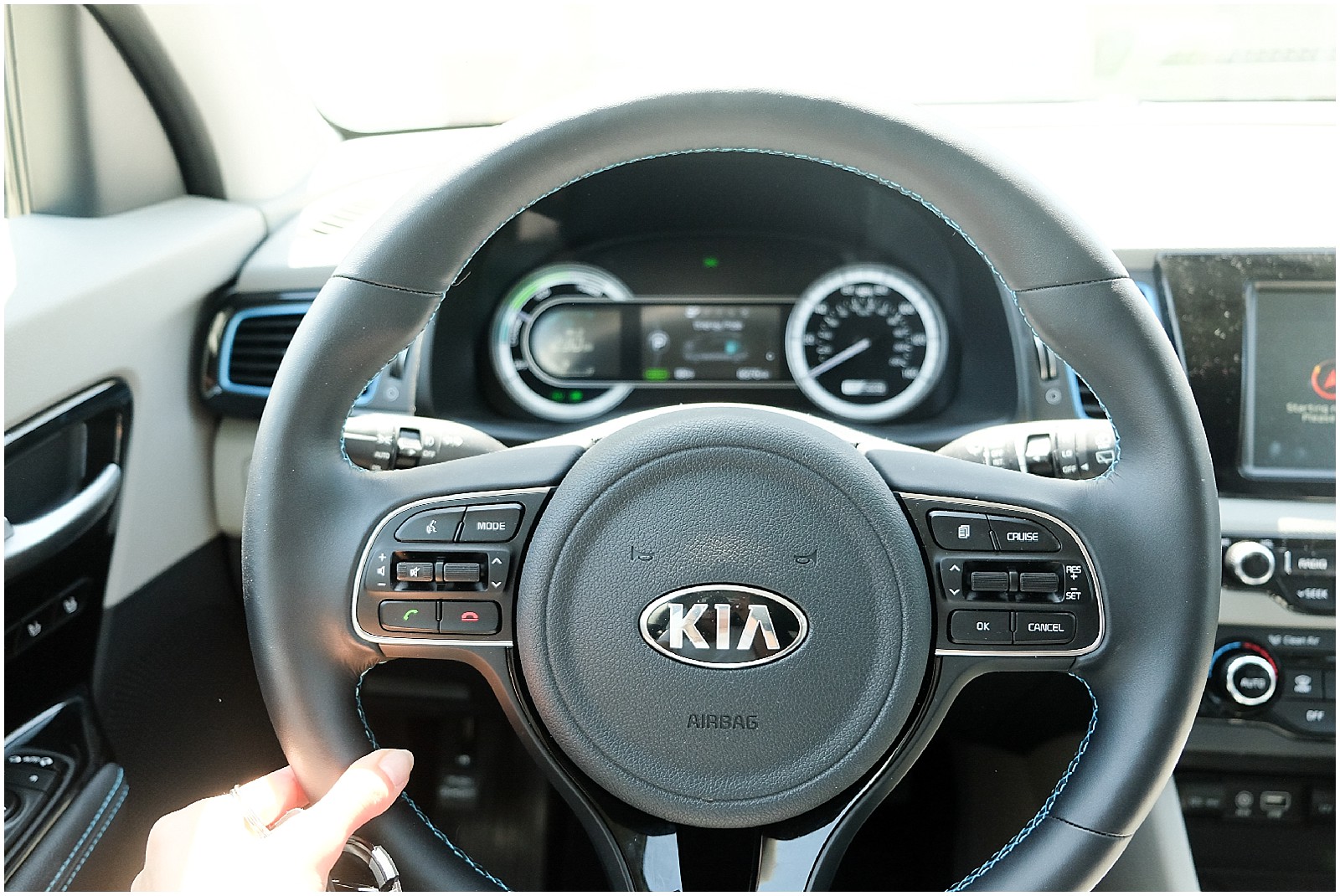 Kia Niro is a hybrid crossover that's much smaller than my minivan (Toyota Sienna), which makes it more suitable for a family of four instead of five. However, I was surprised that my family of five fit into the car with our overnight luggages and a stroller. Although smaller in size as a hybrid crossover SUV, the Kia Niro is packed with features that makes it hard to believe the starting price is 22k.
As part of the influencer test drive event, we headed out to Palm Springs. Our mission was to make four stops at 1) the wind turbines, 2) the Palm Springs Aerial Tram, 3) Indian Palm Springs Canyon, 4) McCallum Theatre.
Palm Springs Wind Turbines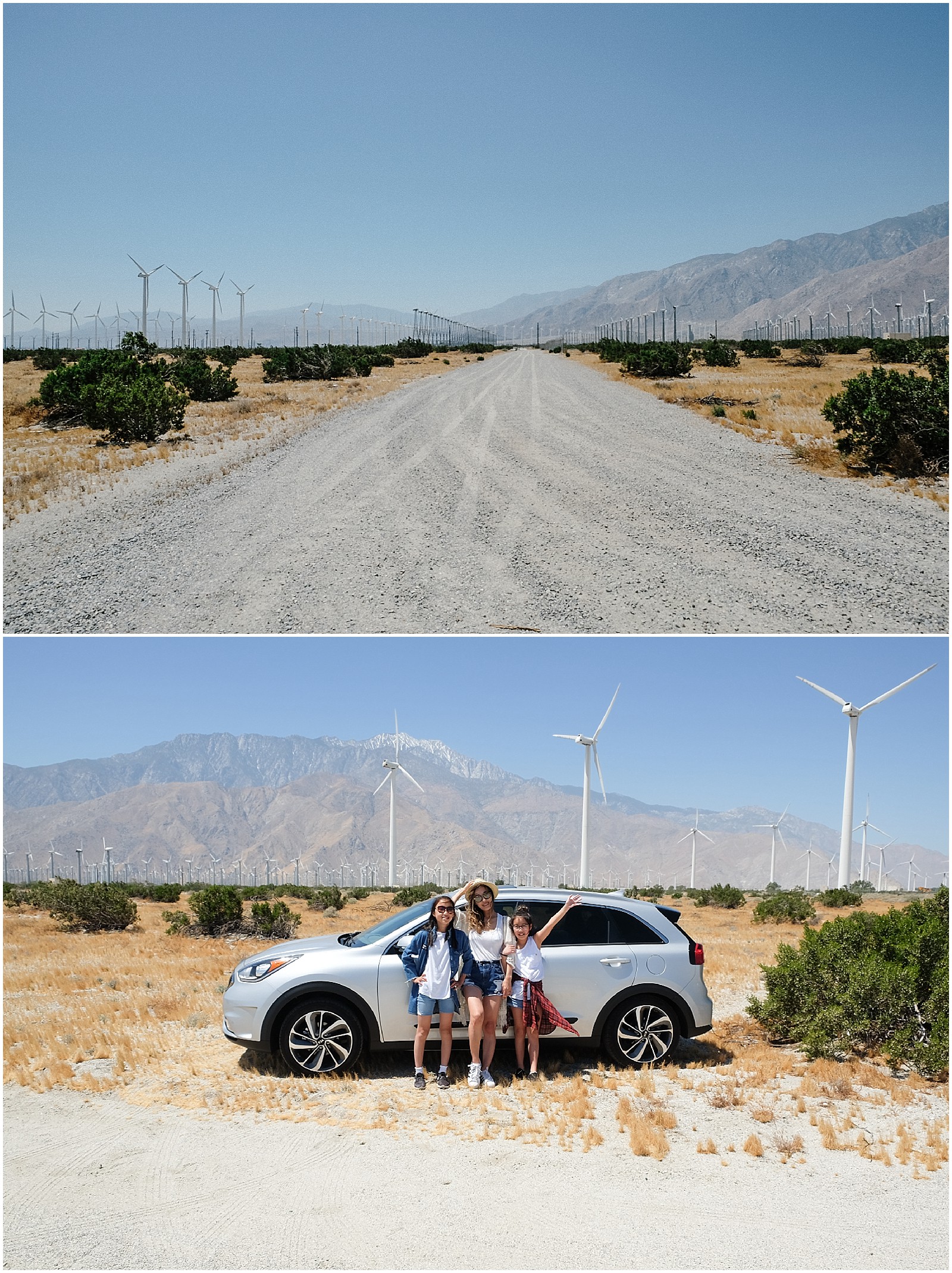 I've passed by the Wind Turbines many times but never had a chance to stop for photos. As expected, the wind was very strong but the desert view was gorgeous.
This wind farm is located on the San Gorgonio Mountain Pass in the San Bernadino Mountains and contains more than 4000 separate windmills. It provides enough electricity to power Palm Springs and the entire Coachella Valley. Pretty impressive, right?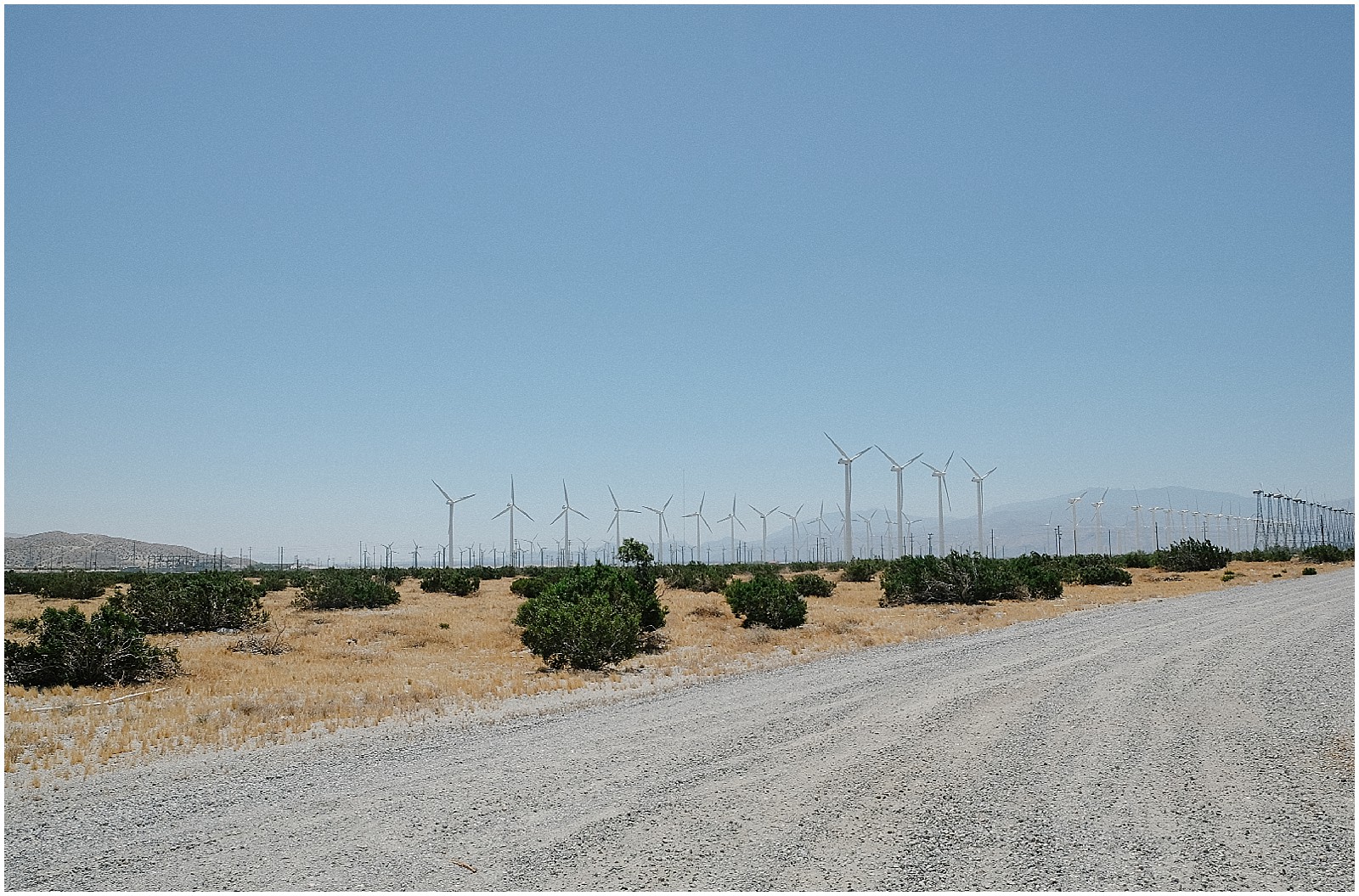 To get here exit off Indian Canyon Drive (Exit 120), turn right and go down the road. You'll see the field of wind turbines on the left.
2) Palm Springs Aerial Tram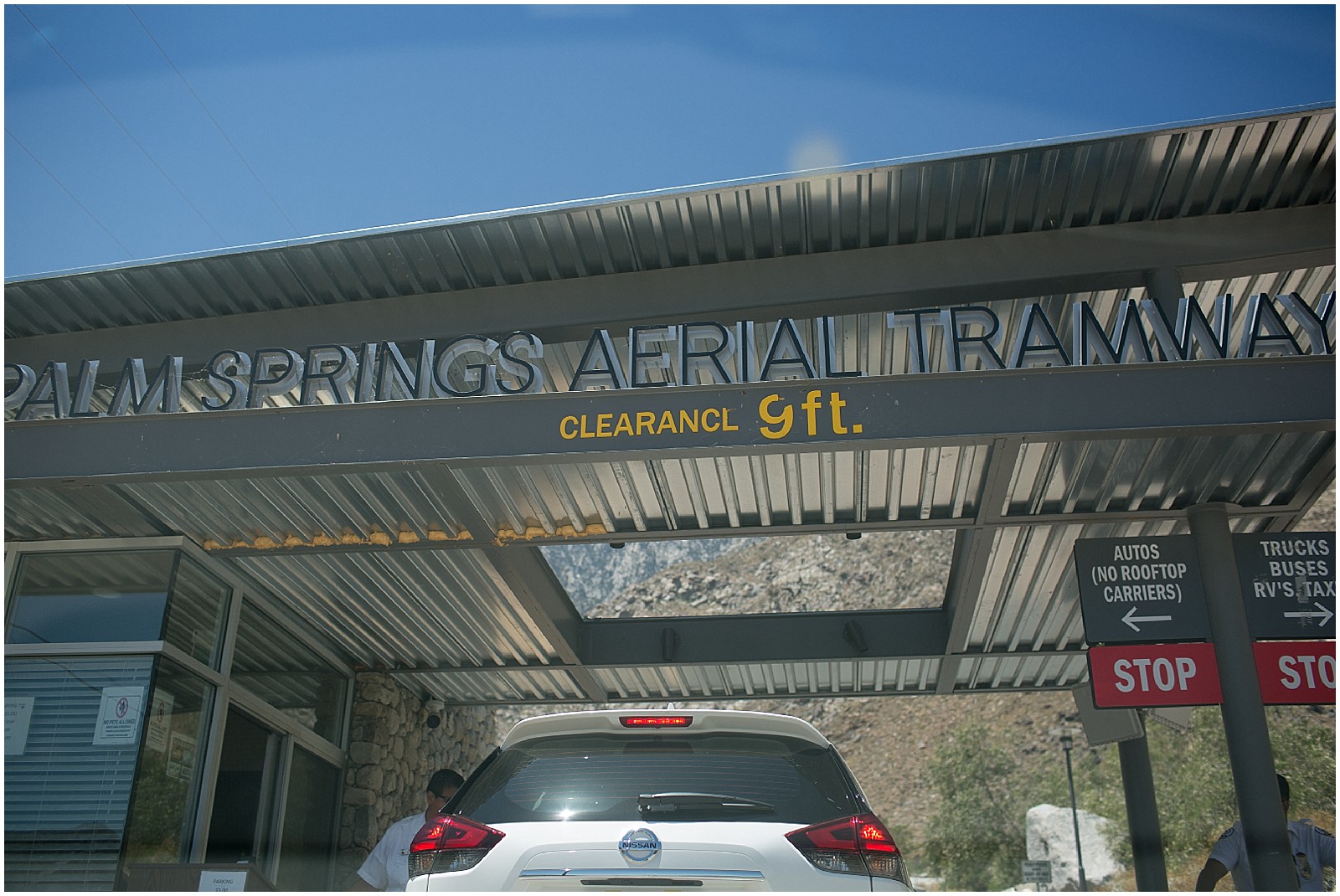 Our next stop was Palm Springs Aerial Tramway. To get there, you first park the car and take the shuttle to the observation decks. You'll find two restaurants, a small cocktail lounge and gift shop.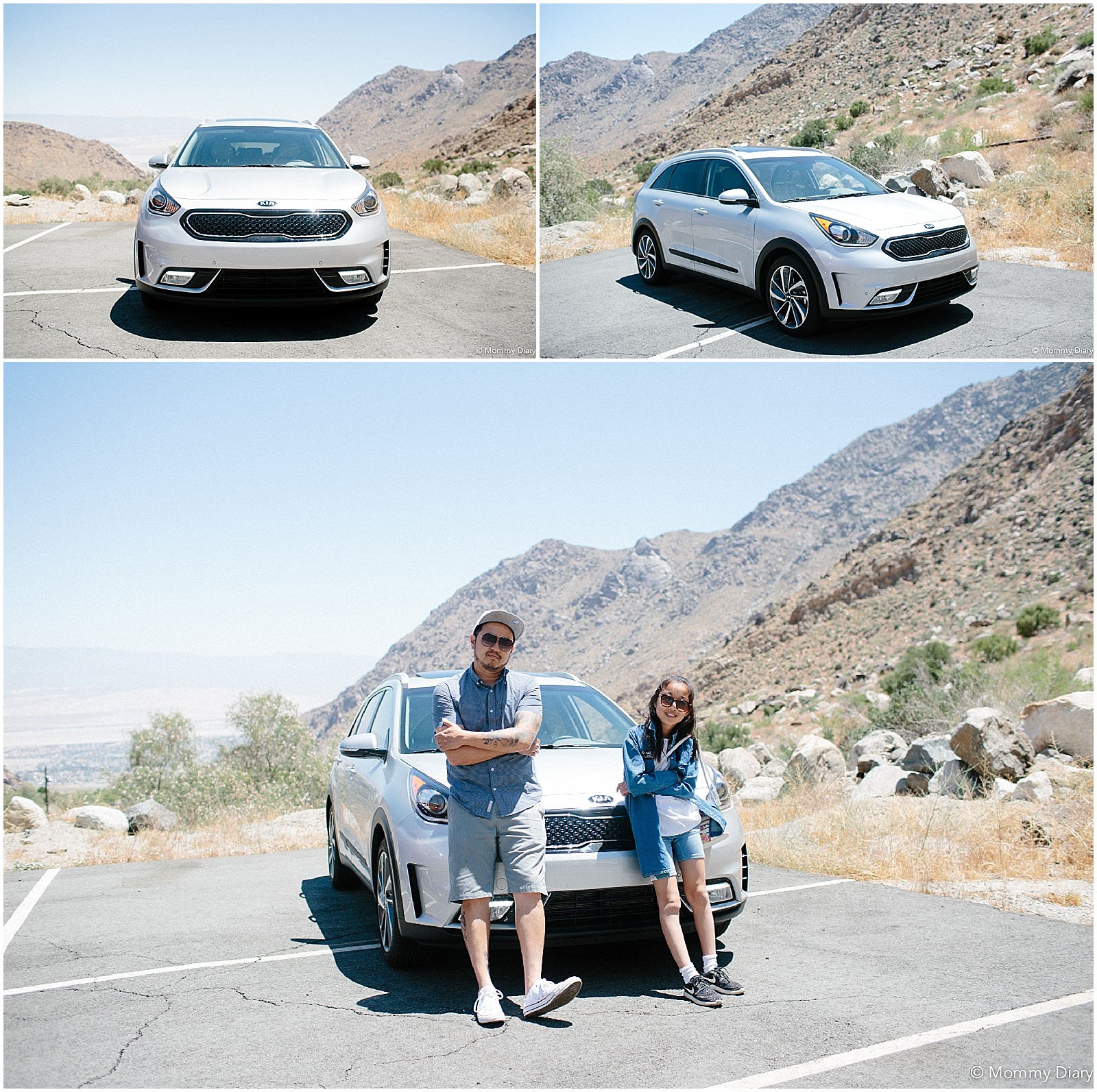 The weather was really hot on this day and the cooling seats were a lifesaver. The seats emit cool air against your back and cools off your whole body. This is such a valuable feature to have while traveling as family.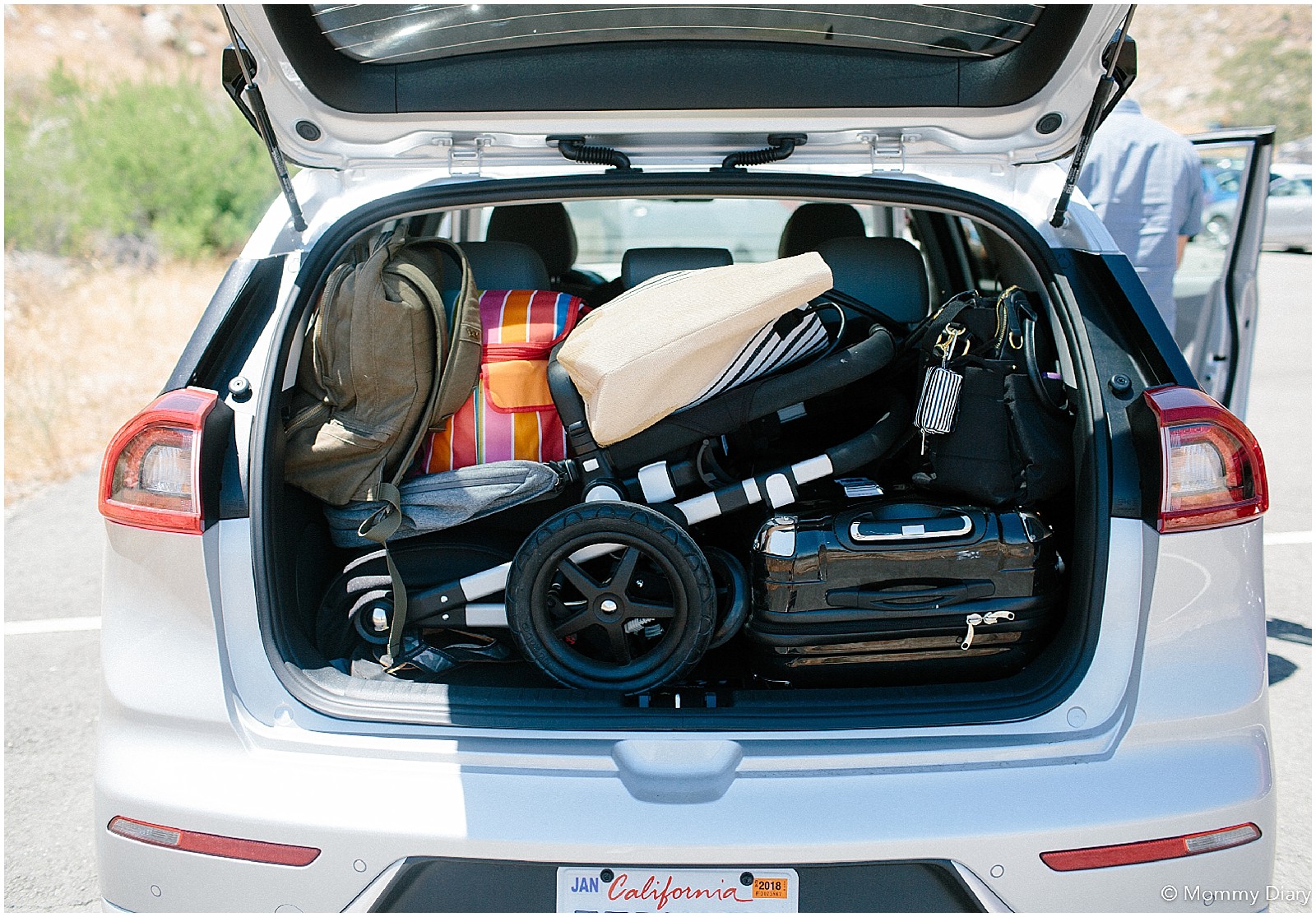 We were able to pack a stroller, a medium sized luggage, a cooler and few travel bags in the trunk.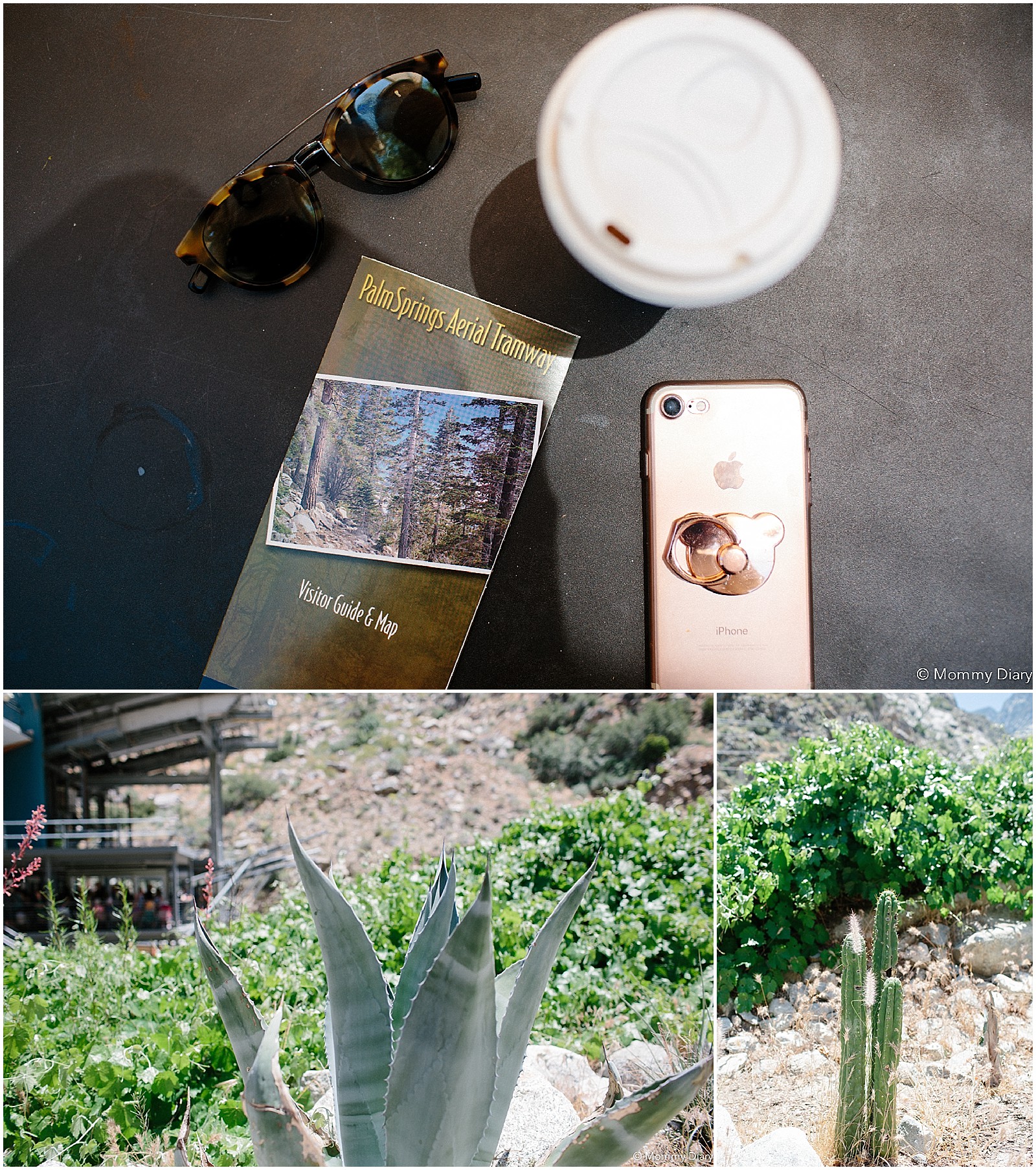 A gorgeous mountain view, various species of succulents and the desert scape awaits at Palm Springs Aerial Tramway. To get to the top of the mountain, you must purchase tickets to ride the tram. Ticket prices are as follows.
| | |
| --- | --- |
| Adults | $25.95 |
| Children | $16.95 (ages 3-12) |
| Seniors | $23.95 (65+) |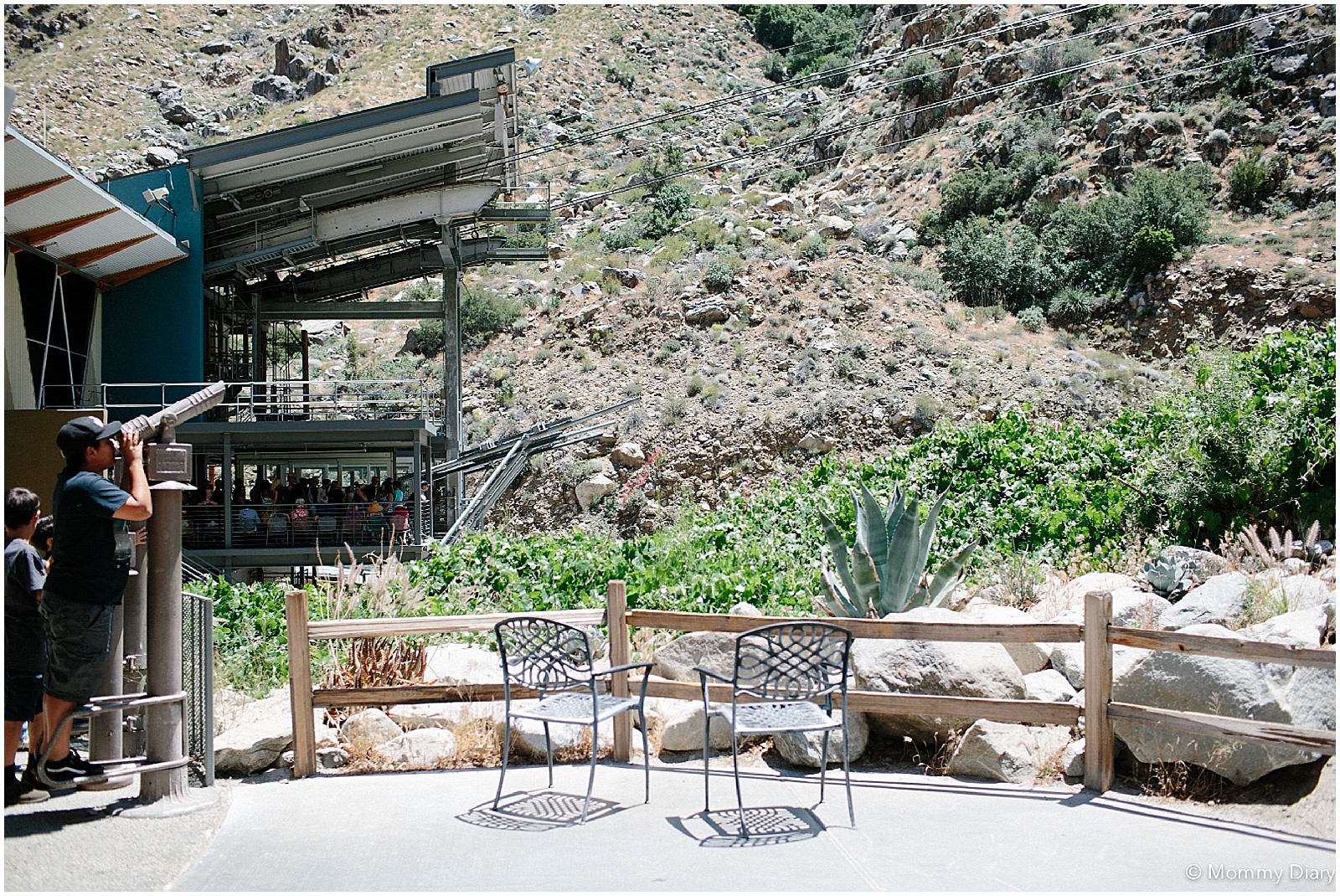 You may have to wait for your ride which can be anywhere from 30 minutes to an hour. Tram cars run at least every 30 minutes and always on the hour.
We waited for about an hour for the next available time slot. This ensures that each tram ride isn't overcrowded. When planning your visit, be prepared to wait. You can use this time to have lunch or snacks.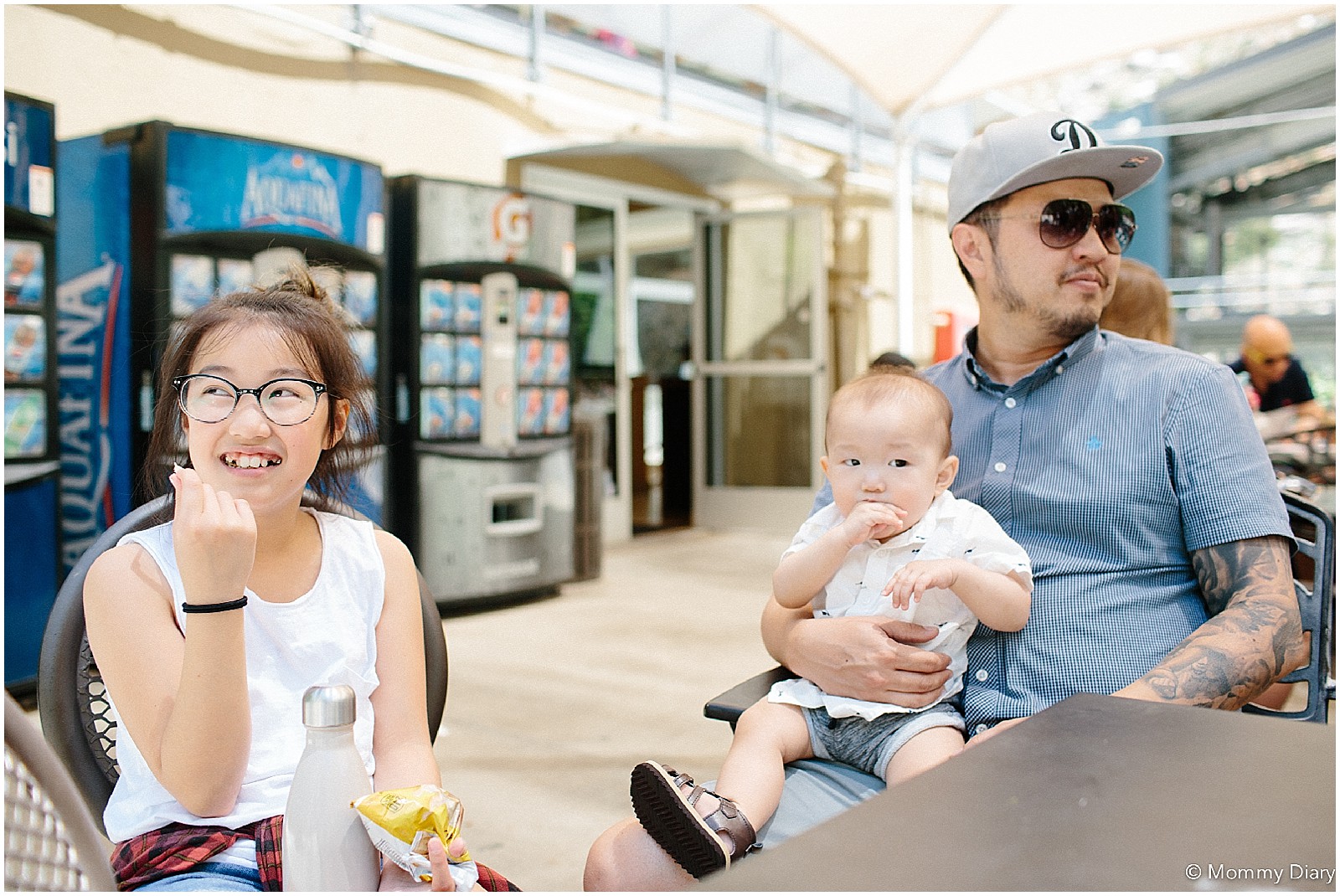 The tram ride offers a gorgeous mountain view as it slowly spins 360 degrees. Once you reach the top you can find various hiking trails and camping options. We had to move onto our next mission point so we didn't get to hike this time, but we did experience the magnificent views of the top of the mountain.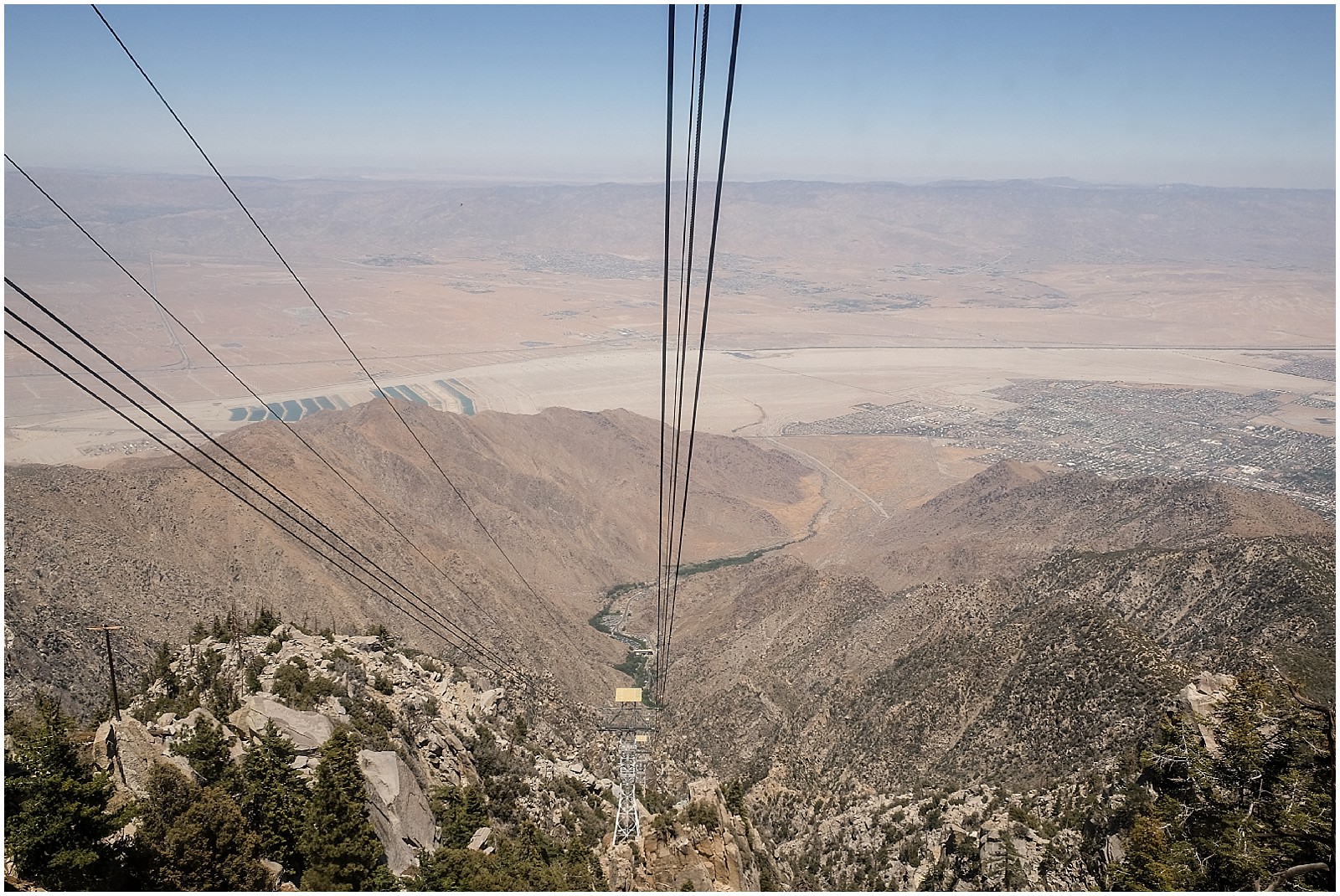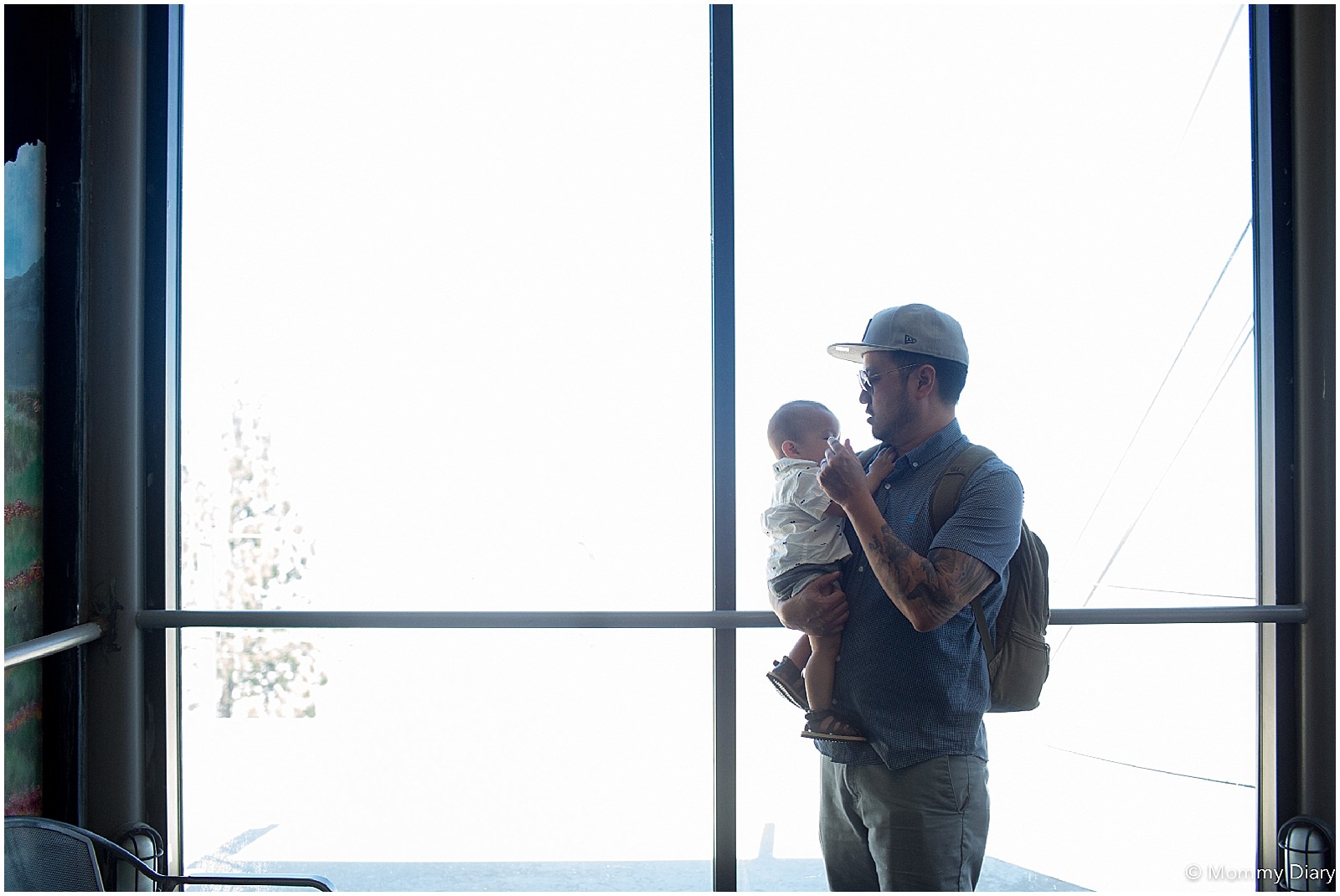 Despite the hot weather, we had a wonderful experience here. Palm Springs Aerial Tramway is worth the visit as a family and I'd recommend taking at least 3-4 hours to enjoy this stop fully.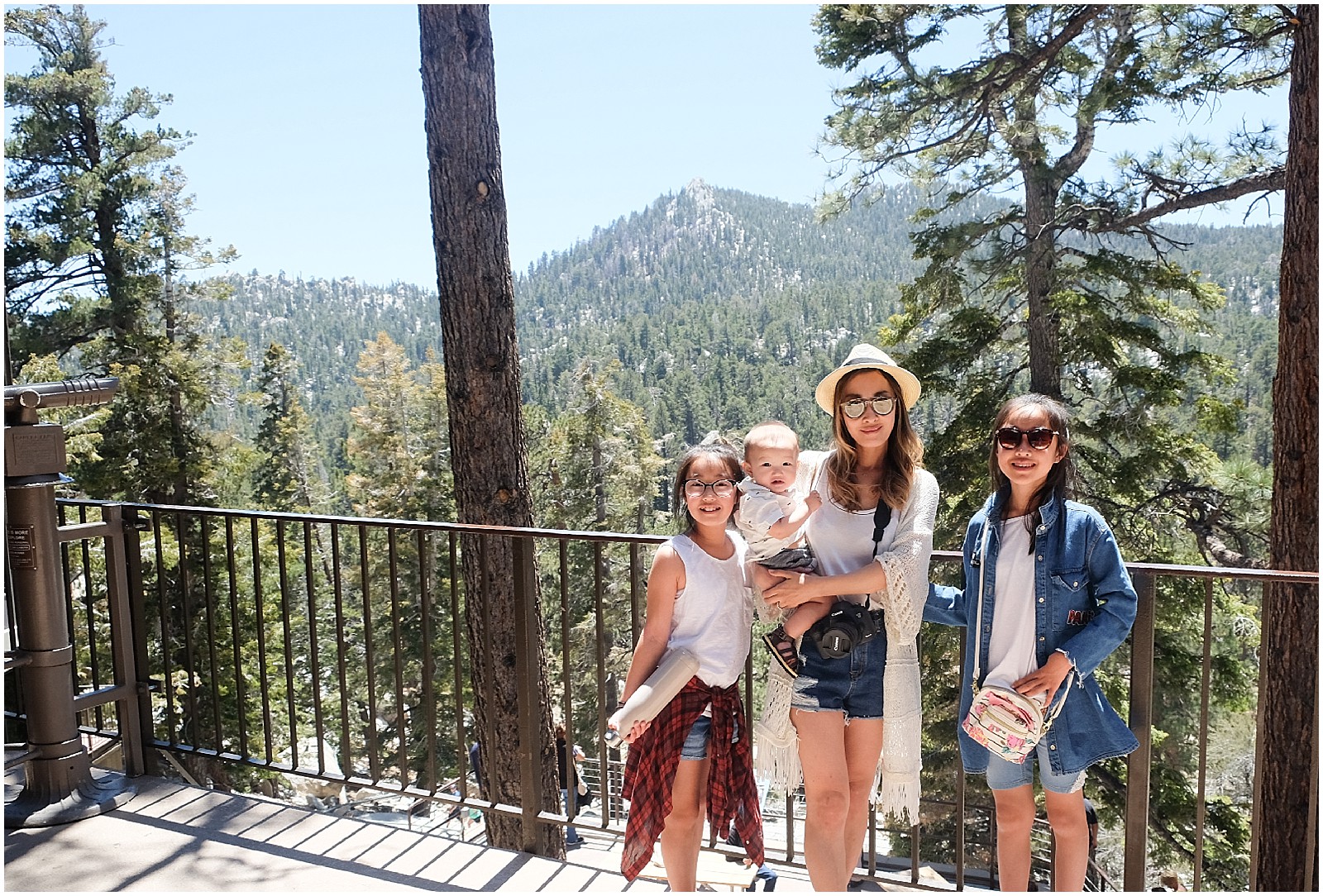 3) Indian Palm Springs Canyon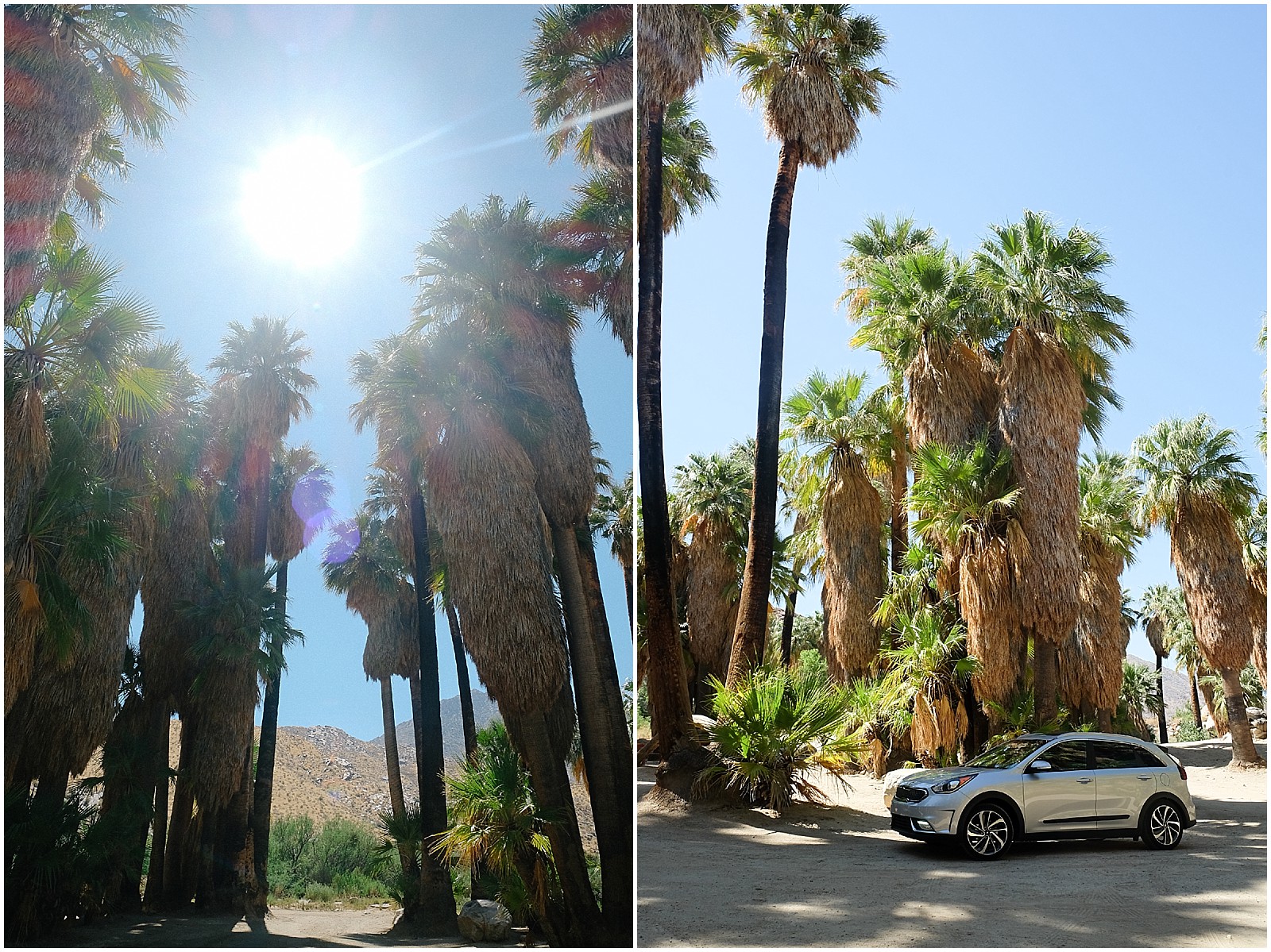 Our next stop was Indian Palm Springs Canyon. The Indian Canyons is a place of rich history and culture, as it is the ancestral home of the Agua Caliente Band of Cahuilla Indians. These canyons are sacred to the Cahuilla people today and continue to greet guests as an important place of rock art, house pits, irrigation ditches, dams, native wildlife, plants, reservoirs and trails.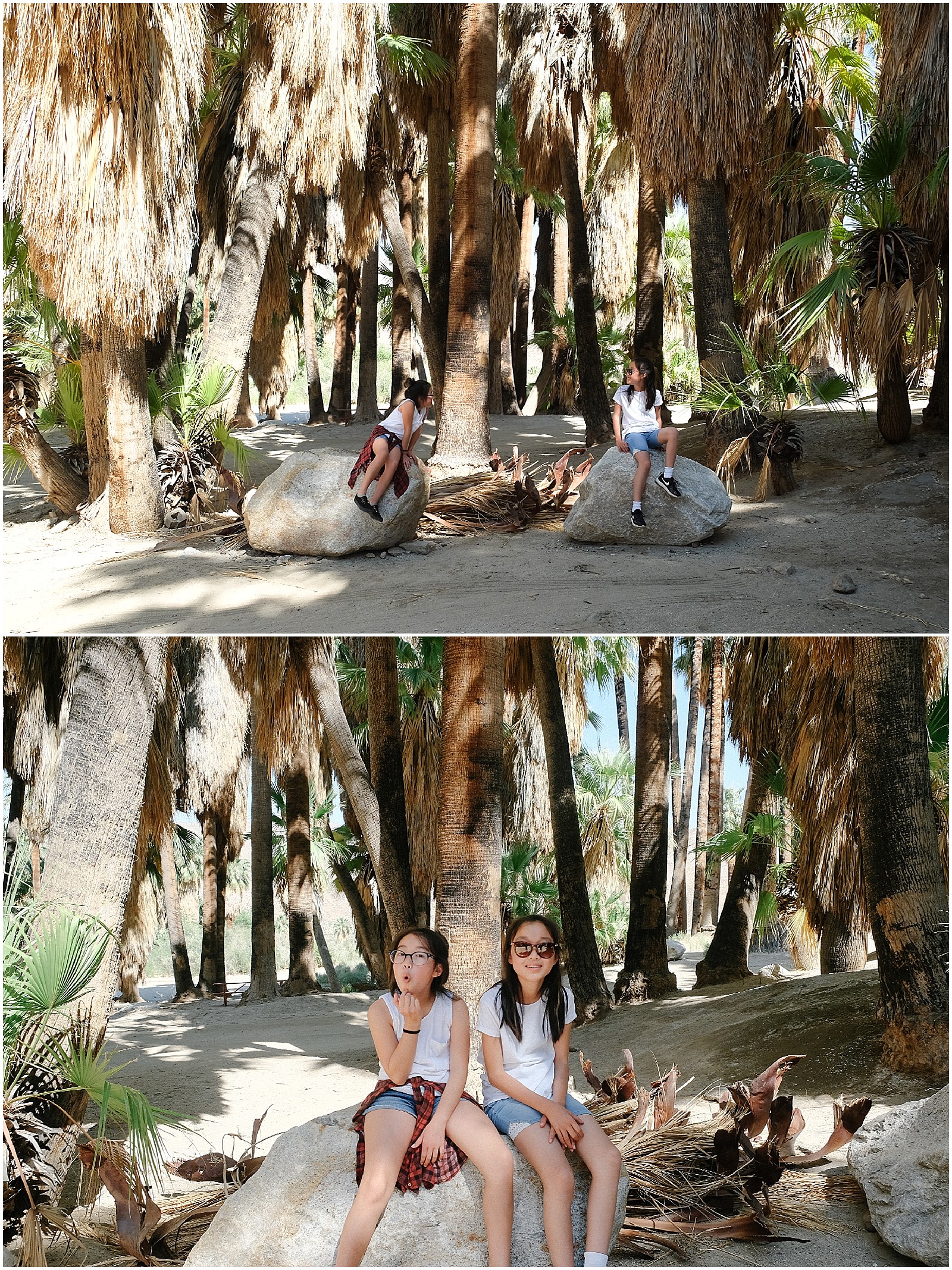 Despite the afternoon heat, the girls loved visiting here. We were unable to hike due to the intense heat, but the trails are definitely worth exploring if weather permits.
4) McCallum Theatre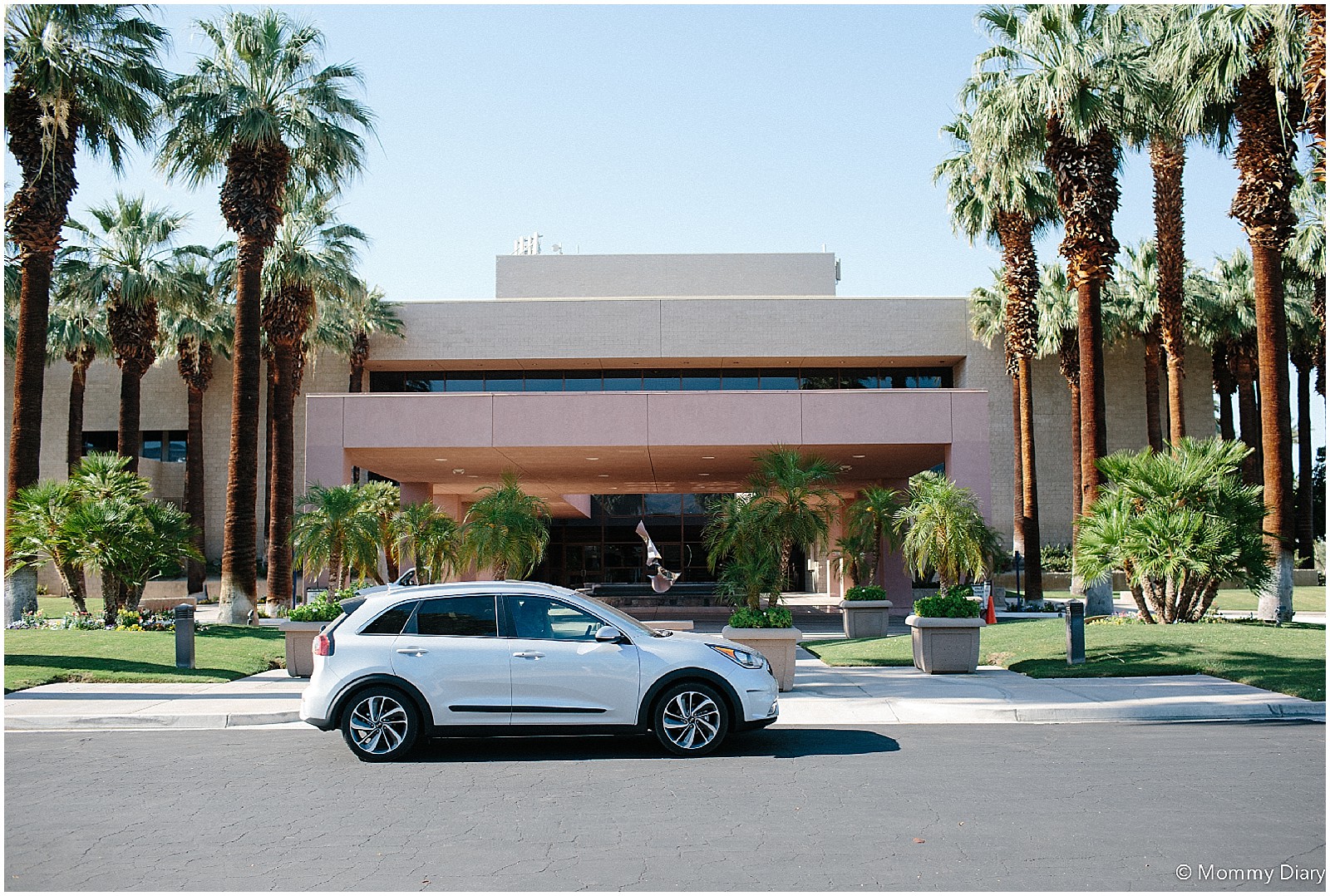 Our last stop was the McCallum Theatre. The McCallum Theatre is a 1,127-seat theatre and concert venue located on the southern edge of the campus of College of the Desert in Pam Desert. It's named after a pioneering Coachella Valley family, and has been the cornerstone of Palm Springs arts, culture and music since its opening in 1988.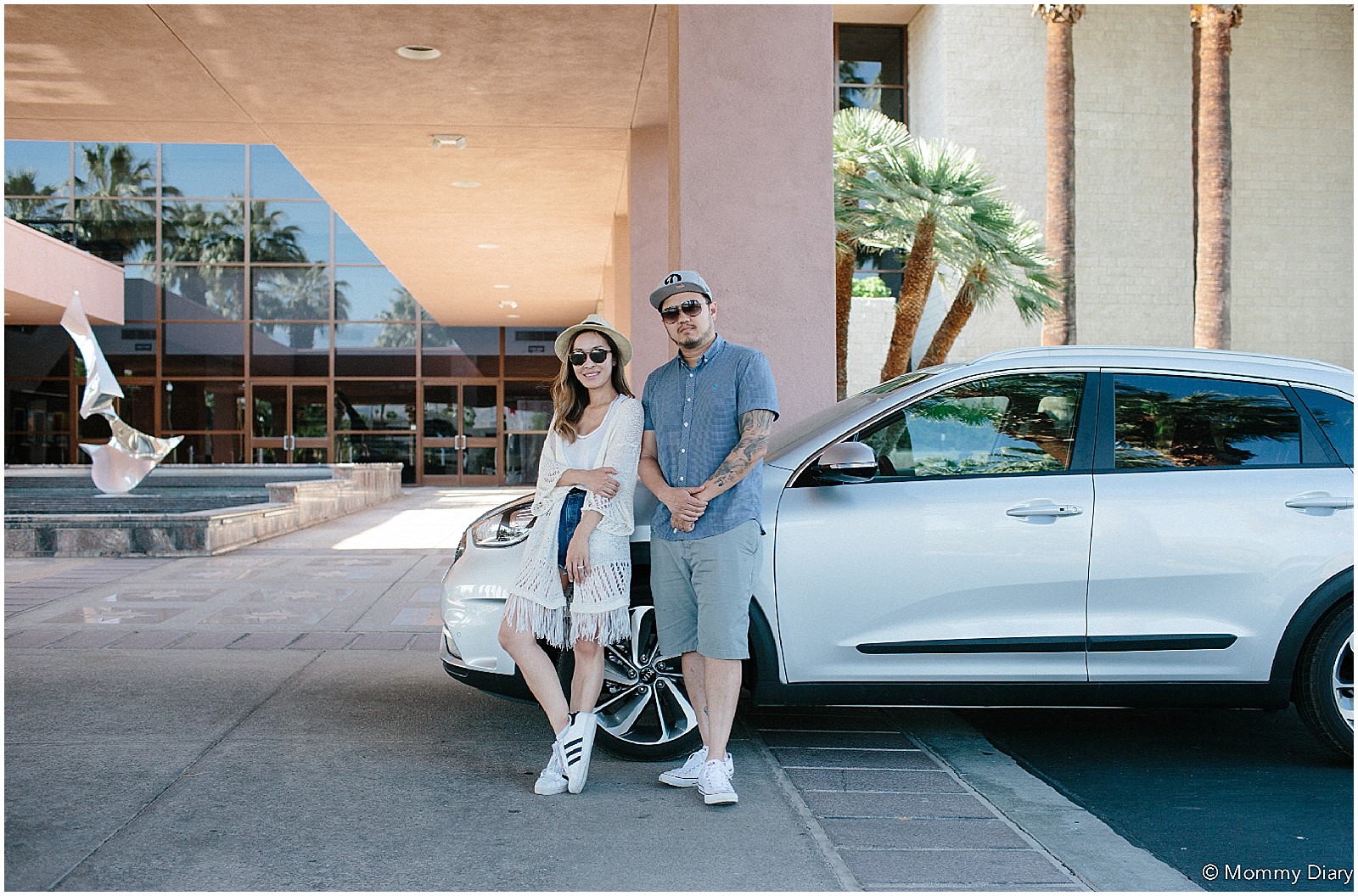 Once we completed the four mission stops, we were exhausted. We checked into our hotel and headed out to dinner with the rest of the KIA/Korea Daily team and the influencers.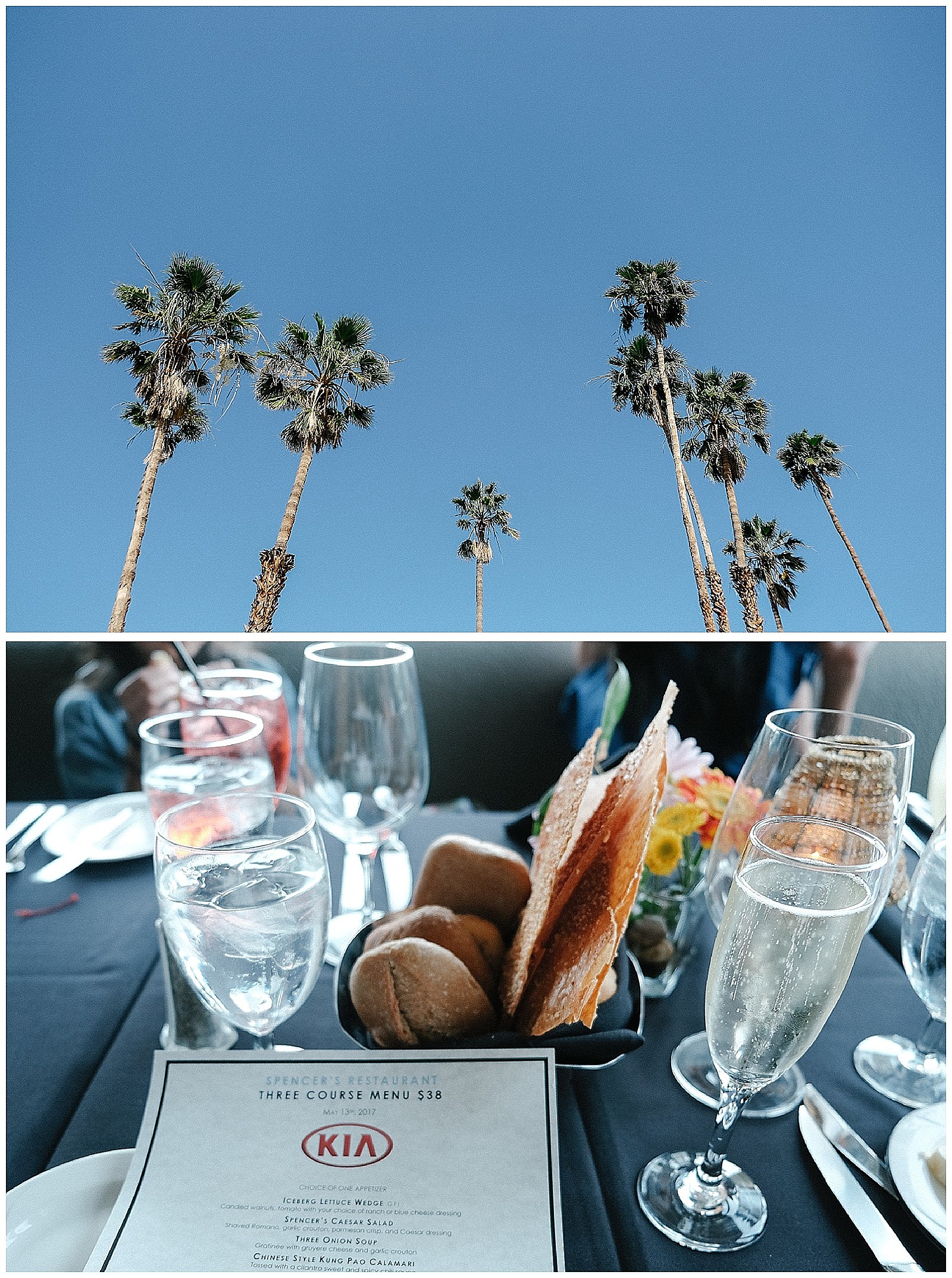 Overall, our overnight road trip to Palm Springs was filled with so much fun and memories. Anyone with young kids will know that a family travel is never free from unforeseen circumstances and stops, but my family of five completed all the mission stops and explored Palm Springs like troopers. Thanks to Kia Niro, I'll remember this Mother's Day weekend for many years to come.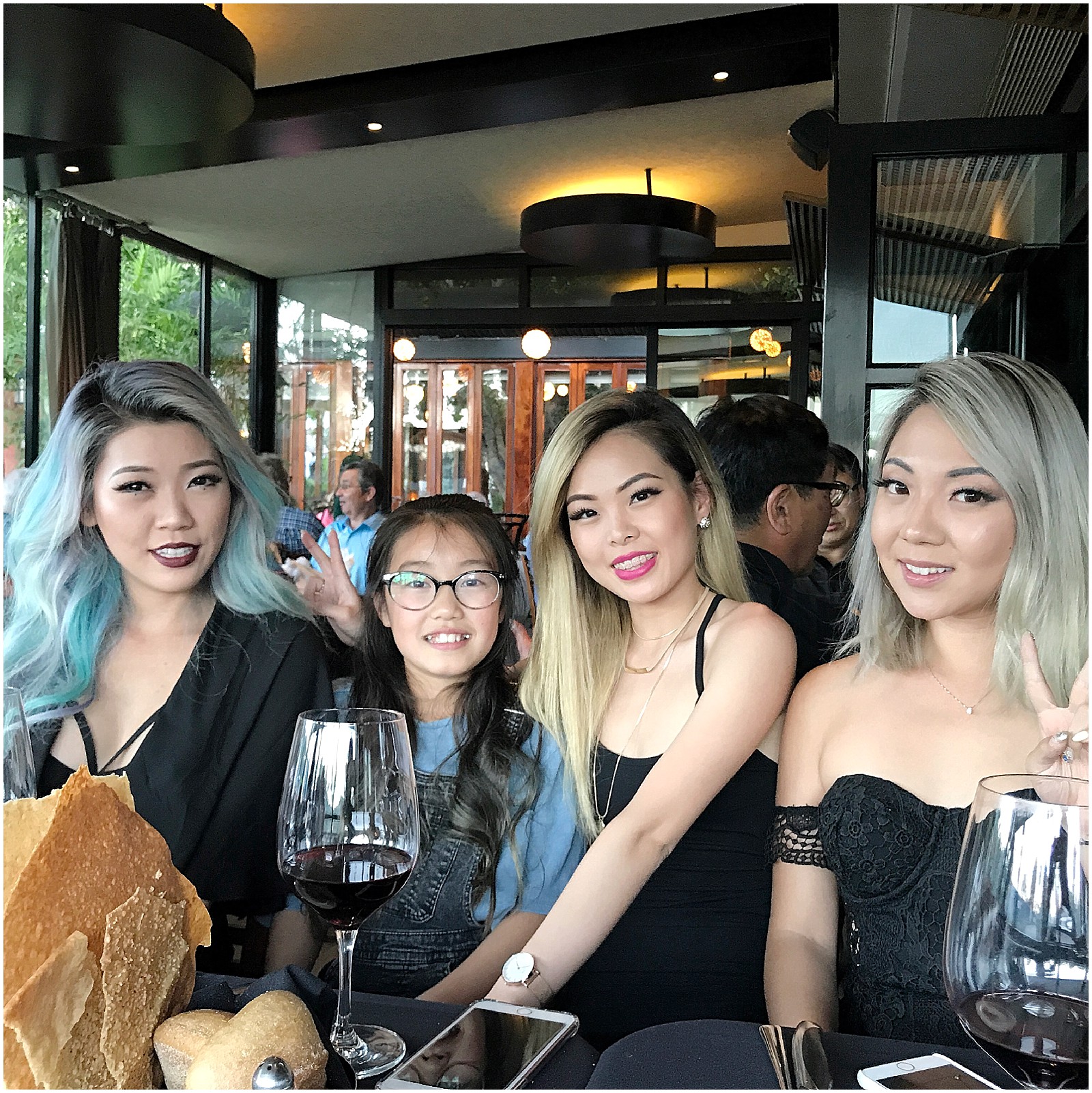 Final words about the Kia Niro
Even my car enthusiast husband was impressed with the new Kia Niro and how family-friendly and eco-friendly it is. We averaged about 40-45 mpg even while blasting our AC's and carrying the weight of our three children and all the luggages.
The compact size makes it more suitable for a family of four than a family of five, but it's definitely roomy enough to fit 2 convertible carseats if you're a family with younger kids.
Like many Korean cars nowadays, the Kia Niro is technologically smart. The LCD touch screen is responsive and easy to see, a nice upgrade from the screen of my 2013 Toyota Sienna which is hard to read even in bright daylight. The charging deck is strategically placed so it's easy to charge our phones while driving and connect to bluetooth. When you connect your phone to the USB cable, the screen automatically reads all your contacts, call list and music which makes life so much easier as an on-the-go parent. The best part is that the screen reads everything as is, as if you have a giant iphone screen right on the dashboard.
In fact, you won't really know how much you love (and need) this feature until you have it.
The car drives really nice too– solid, smooth and safe. Similar to the Prius, it's very quiet and you won't even know the car is running. Both my husband and I were impressed with the way the car drives, and agreed that Kia Niro is a lot more family-friendly and luxurious than we thought.
The Kia Niro is the perfect on-the-go car for active families who want the eco-friendliness of a hybrid with technologically savvy features and comfort for smaller families. Starting at 22k, it's a feel good car that is safe, functional, and green.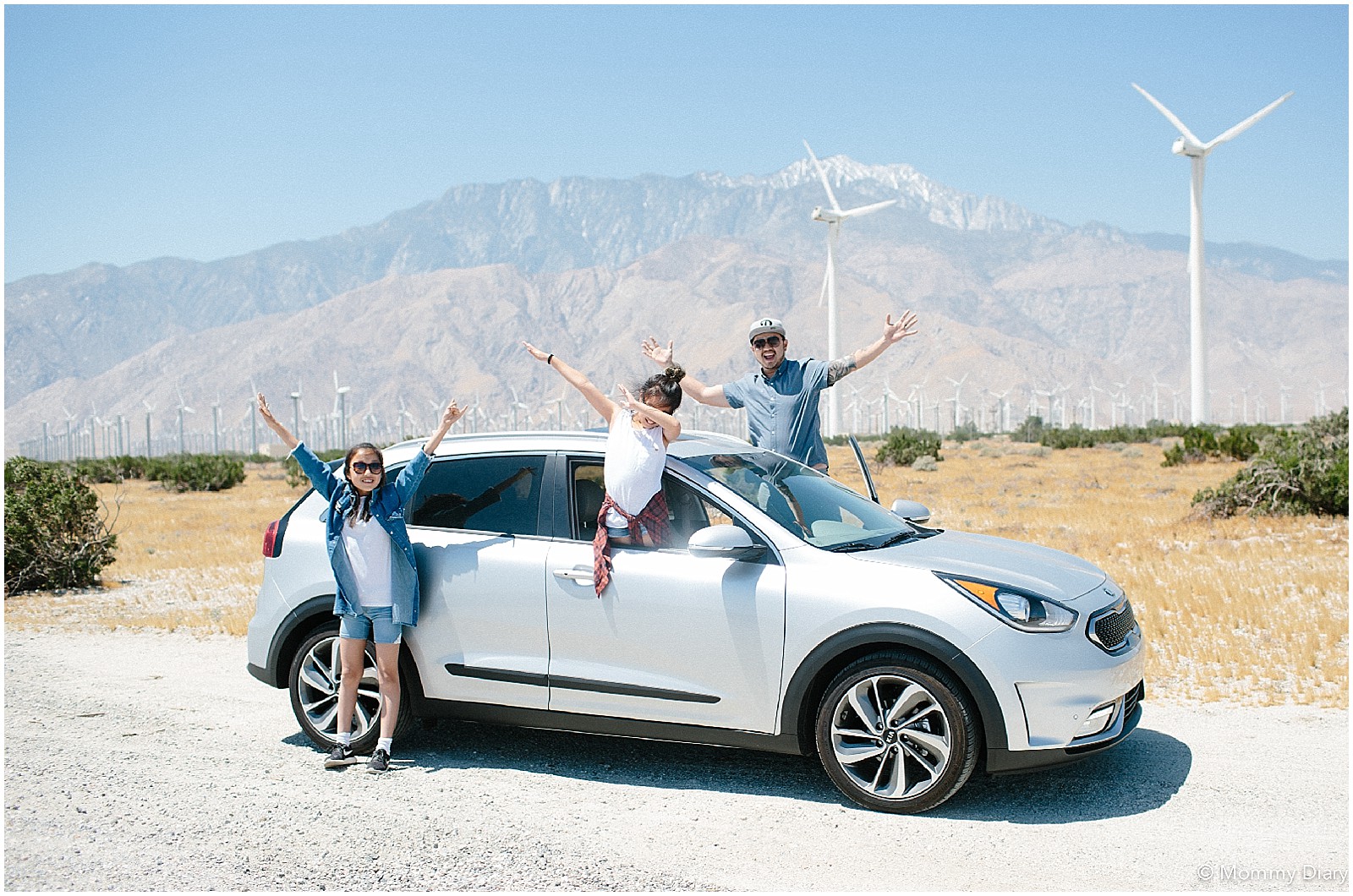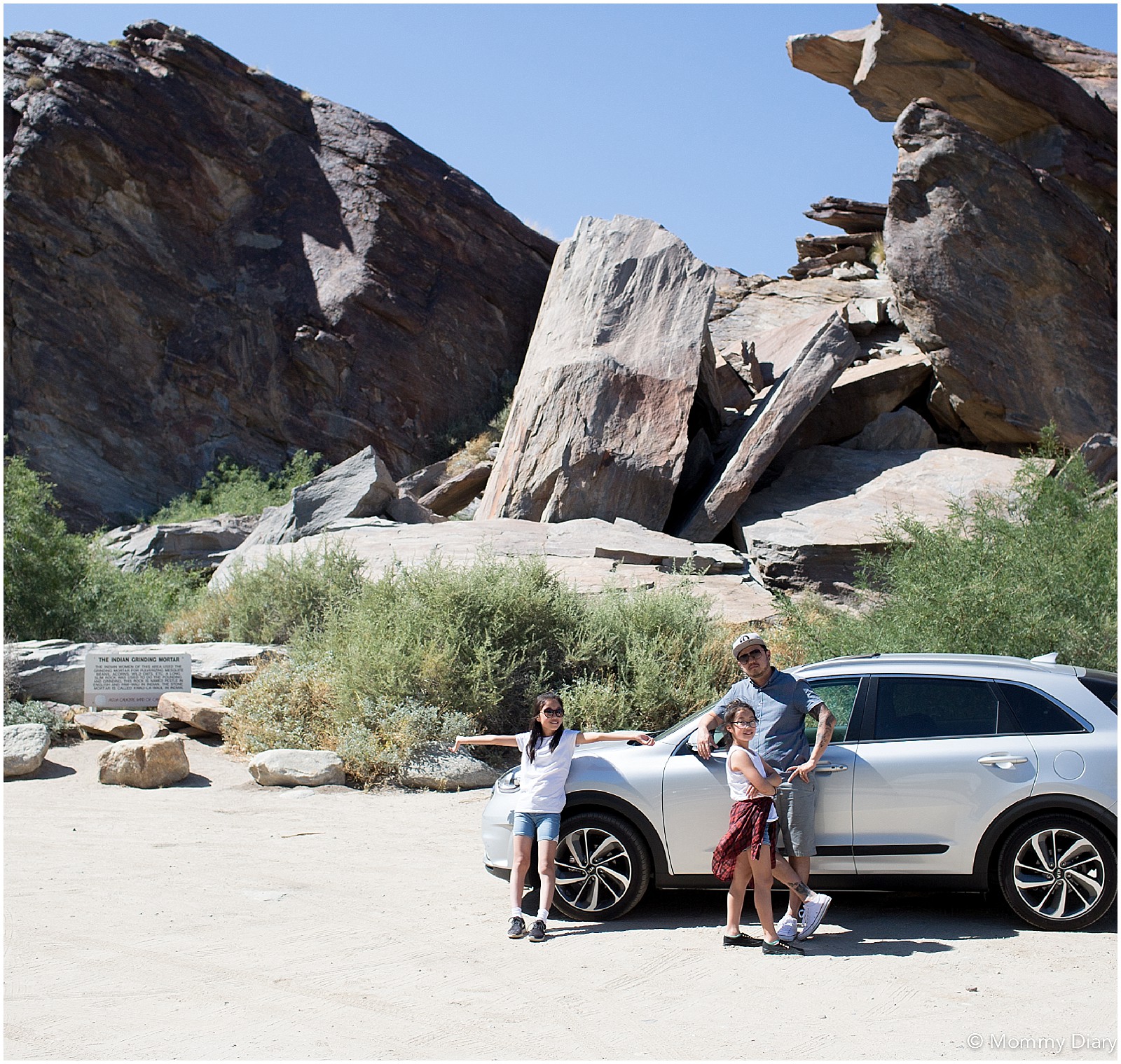 Thank you Kia Niro and Korea Daily for the opportunity to test drive the Kia for a whole week and for sponsoring our road trip to Palm Springs. My family had a great time this past Mother's Day weekend and returned home with wonderful memories.
And we still miss the car. 😉
If you'd like to see more details from this trip, you can see Korea Daily's Instagram page.