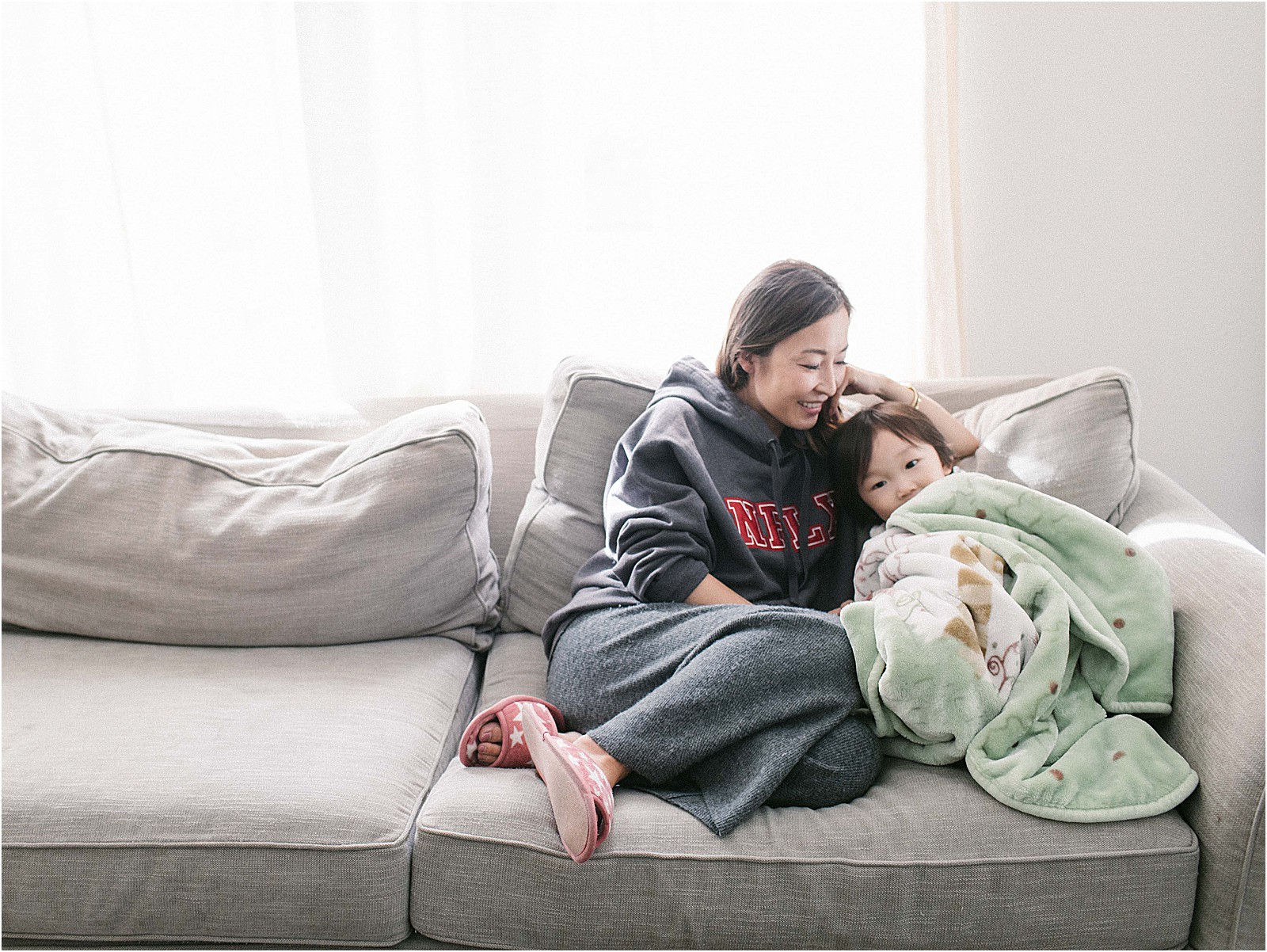 I see you, mom and dad. It's been a long day and you're trying to make dinner. Maybe you have a conference call, or need to take a shower, or maybe you just need an hour break. Ah, the things we took for granted prior to children. You've run out of ways to keep your kids entertained and engaged. Cue: Netflix.
Now wait. I know there's that little voice in the back of your head repeating what you've heard so many times before from parent magazines, news articles, and other moms: screen time is terrible for kids.
Here's my opinion on this controversial issue. There's a big difference between a little TV time every now and then and plopping your child in front of the TV all.day.long. Do I feel a hint of guilt every time I turn it on? For sure. But, mama needs to get things done!
Kids are active pretty much all day. They are energizer bunnies. It's very impressive. And tiring. Call me crazy, but sometimes they need a rest, and an age appropriate Netflix series will do the trick. Sure, there are countless mindless kids shows out there. But there are also a ton of educational ones with important social messages.
Today I'd like to share some of my favorites, categorized by age groups, to save you the time of scrolling through Netflix to find the perfect tv series.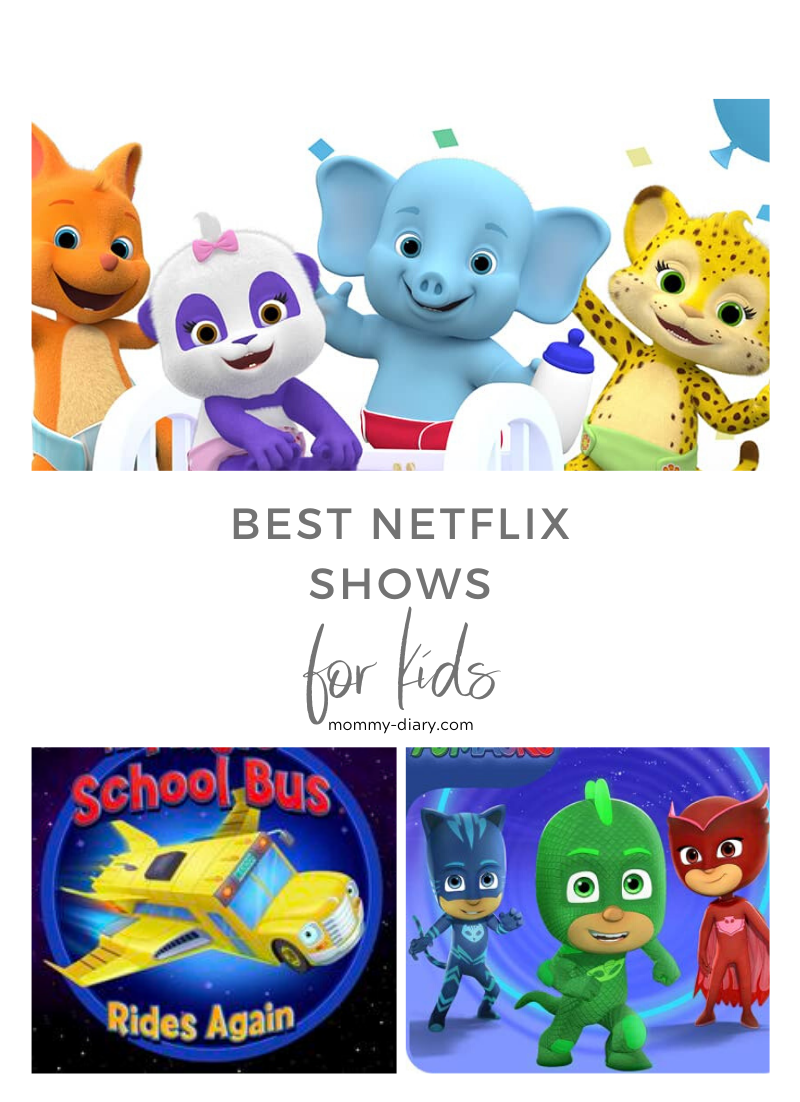 Preschool (ages 2-4)
1. Word Party:
This adorable netflix original stars animal babies with a focus on teaching new vocabulary words. There is an interactive piece, as they are constantly asking their audience questions through the screen. So cute! I must admit that the songs and dances are also pretty catchy. I find it perfect for early preschool age.
2. Super Monsters:
This series features six kids who also happen to be monsters. It mainly takes place in school. As with many of the preschool series, I like Super Monsters because every episode has a valuable lesson that is appropriate for preschoolers to understand. In the episodes, at least one of the monsters has a problem that he/she needs to solve. The themes of friendship and responsibility come through often. They also come out with special movies during the Holidays, which is always fun for the whole family!
3. Pocoyo:
Pocoyo is a curious and imaginative four-year-old boy. By his side are a group of animal friends. The show is centered around Pocoyo's strong desire to understand the world around him. I find it very relatable to preschool age children. I also love it because it is not over-stimulating. With a white background, the show has a minimalist feel. Segments are only about ten minutes long. Perfect for those short attention spans!
4. Splash and Bubbles:
The ocean is the setting of this preschool series, which offers a nice change from many of the other shows. Splash and Bubbles are two adorable and colorful fish who teach us all about the ocean world. In the episodes, your child will learn about different ocean species and environments. What a great way to encourage an interest in science at a young age! While it is an animated show, I love that at the end it shows real-life ocean creatures.
Little Kids (5-7)
1. PJ Masks:
Three children superheroes are the main characters in this animated series created with young children in mind. Each episode involves PJ Mask team being normal kids during the day, and "fighting" crime at night. I like this one because it aims to teach age appropriate social lessons such as friendship and cooperation.
2. Magic School Bus Rides Again:
Ok, this series takes me back to the 90's. Who doesn't love that well-known intro song? Seat belts everyone! This series is a spin-off of the original Magic School Bus. It has most of the same characters, with the exception of Mrs. Frizzle, who is taken over by her sister. Does her voice sound familiar? It's Kate McKinnon from Saturday Night Live! I haven't met a kid who doesn't love this show. All of its topics are engaging and focused on various scientific topics. I love it because it has the perfect combination of fun and educational. I do think that kids older than seven will enjoy this one!
3. The Boss Baby Back in Business:
While not the most educational in the traditional sense, this series is very popular among young kids. Its basis is a continuation of the movie, Boss Baby. The reason it's probably so popular is because of its silly humor. However, it certainly carries a strong message of family relationships. Specifically, it can spark great conversation regarding any sibling issues, including why your relationship with your brother/sister is so important.
4. Pablo:
This pick is a wonderful show to watch as a family. It is about a young boy who has autism. The series shows us how someone with autism sees everyday situations very differently than others. If your child is on the autism spectrum, it can teach him/her ways to cope with challenges in their life. Even if no one in your family has autism, I love this show because it educates children about what autism is, and allows them to see the world through a different lens. Without a doubt, it will open the door to many conversations as a family.
5. Story Bots:
Story Bots is an educational series that features five creatures who live inside a computer! The creatures work together to answer many different "big questions" based on all subject areas. The show answers these questions in fun ways through song and fun animations. I love Story Bots because of the content that it covers, and how it encourages children to be curious about the world around them. If your child becomes overstimulated easily, this may not be the best choice for them, as there is a lot going on (for lack of a better term) !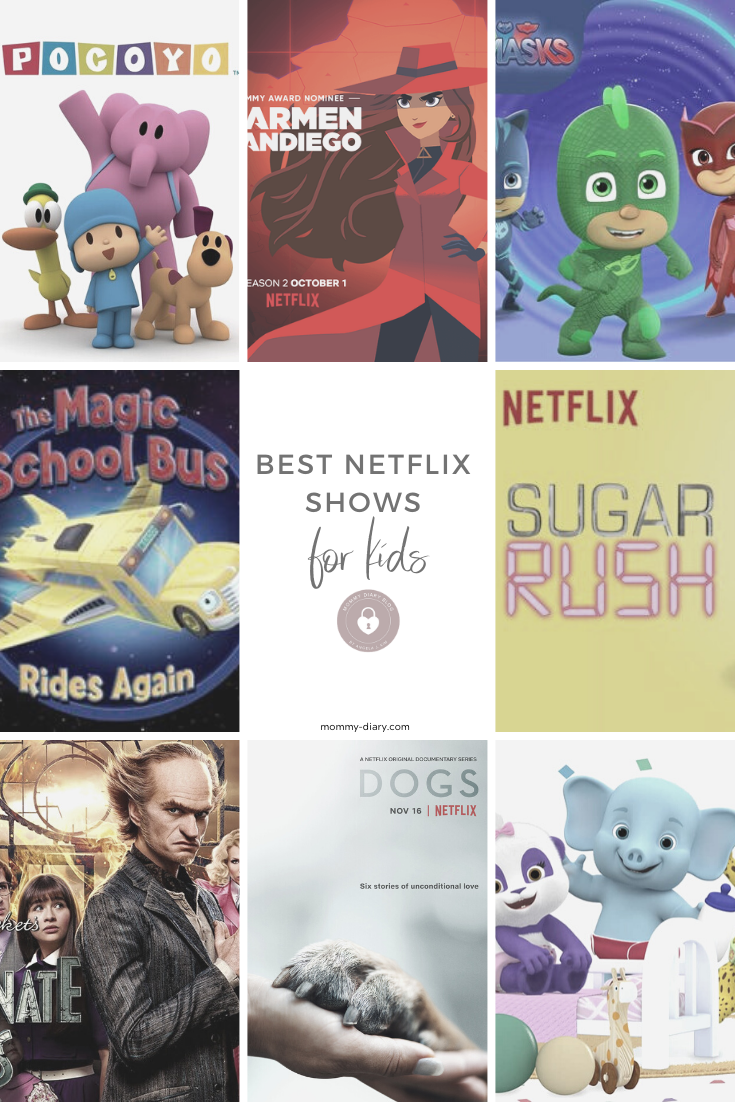 Big Kids (8-10)
1. Carmen Sandiego:
Yay! We have another 90s inspired series on the list. While the main character, Carmen Sandiego, is a thief, she also plays the role of a hero. She demonstrates strong character traits such as intelligence, perseverance, and selflessness. I like that the show also incorporates cultural and geographical information regarding where in the world she is.
2. The Adventures of Puss in Boots:
This animated series is another based off a movie. It is widely loved for its comical qualities. I do want to note that there is some violence in this series, though no visible injuries come to play. It is a good option when you want an entertaining option for the family. There are some life lessons present, such as helping others and taking responsibility for your choices.
3. Victorious:
This series features a young girl who is the new student at school, and all the challenges that come with it. I like it because it shows a strong and confident female lead character, which is always good for young girls to see. This series can bring up relevant conversations about the use of technology, social media, cyber bulllying, etc.
4. Sugar Rush:
Cooking shows definitely seem to be a hot trend, and Sugar Rush is no exception. On this series, bakers race to bake impressive sweet treats in order to beat out their competition. It's a show that you can feel comfortable letting your late elementary schooler watch without you next to them. Who knows, they may feel inspired to bake you a surprise when it's over!
Tweens (11-12)
This tends to be the age group where questionable TV choices come in. At the same time, those tweens can be very difficult to please. These suggestions below are bound to hold their attention and give you peace of mind.
1. Series of Unfortunate Events:
This Netflix series is based on the popular book series by Lemony Snicket. It revolves around three children who become orphans, and the events that unravel as a result. I suggest reading the books together as you go. I always love reading the book first and then watching the characters come to life on the screen. However, it can be a little scary, so keep that in mind depending on your child's personality. It would probably be best for ages 10 +. Themes such as courage, perseverance, and good vs. evil are present.
2. The Big Family Cooking Showdown:
In this British series, families compete against each other in order to create the most loved dishes. I love this show for so many reasons. The biggest is that it encourages the act of doing things together as a family. With all the adult cooking shows on television, this one reminds kids that they can take up hobbies such as cooking too!
3. Dogs:
This series is a bit different than others that have been discussed. It is comprised of six hour-long episodes. The documentary tells true stories of how dogs and humans can have extreme influences on one another. There are some deep issues in some stories, but nothing that is graphic. I love this series because it will help kids at this age feel compassion towards a real life scenario, and understand how animals can help people.
4. Planet Earth:
What I love most about this series is the jaw-dropping beautiful photography. This Netflix show will teach you all kinds of amazing facts about animals. Even if your child isn't super into science, I guarantee they will love this one. I think it's captivating enough for the younger siblings as well!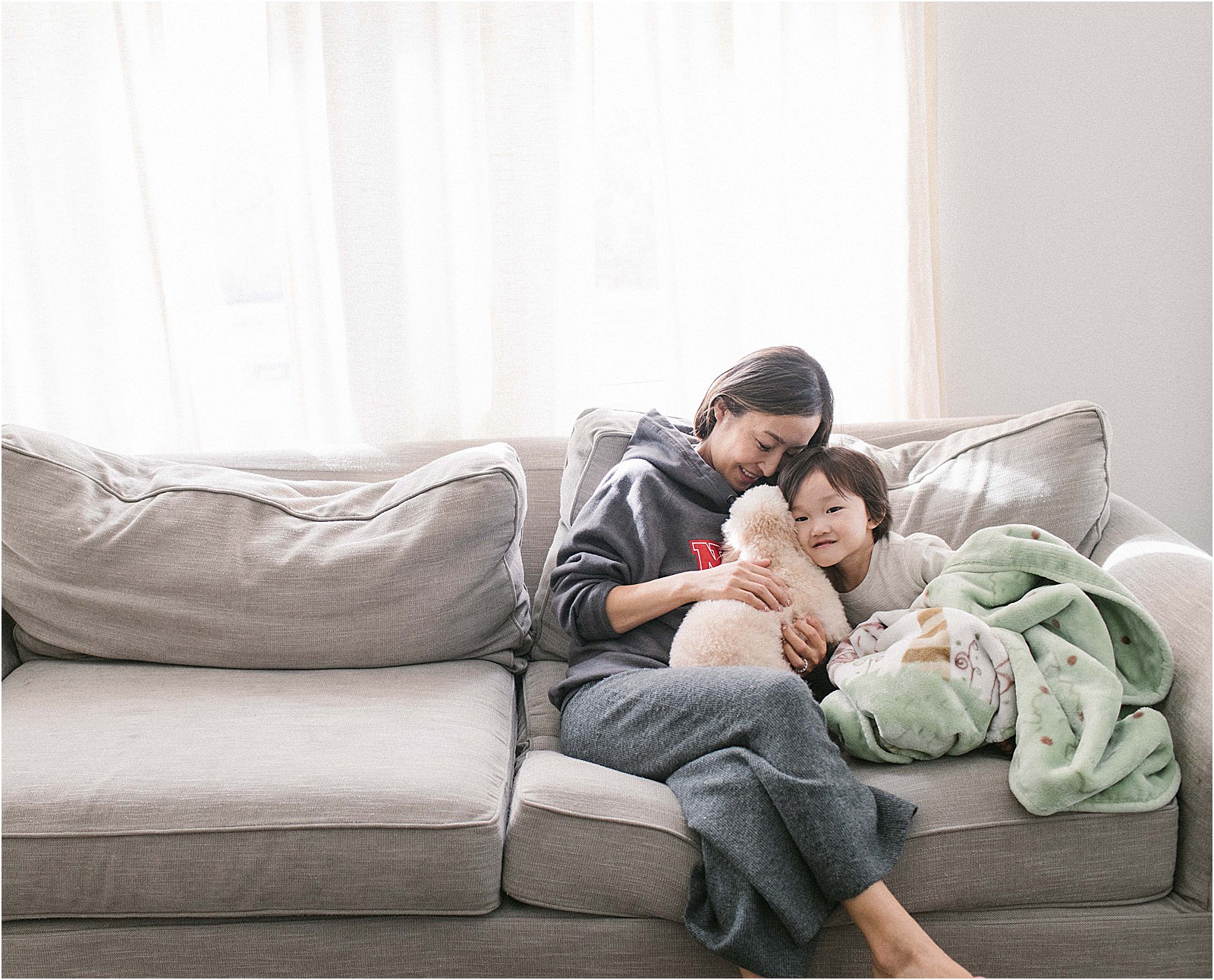 I hope this gives you some good suggestions to try out the next time your son or daughter is begging to turn Netflix streaming on. If your family is anything like mine, choosing a show to watch can become a time consuming task on its own! This list doesn't even begin to cover the huge collection of kids movies available! Perhaps that will be a later post.
Watching a show with your child can be a great opportunity for a learning and bonding experience. The storylines can also make for great conversation over a family dinner. So what do you think? Do you have a favorite Netflix show that you watch in your house? Comment below and let me know what I missed on the list!