Wondering when is the best time to take maternity photos and tips for beautiful pregnancy photos during this special time of your life? Keep reading!
Today I want to share with you my tried and true maternity + pregnancy photography tips and inspirations. Whether you're a first time mom or a second or third time veteran, every pregnancy should be documented and celebrated because this is THE most beautiful and sacred time of a woman's life!
Read more about why you should take maternity photos here.
My first set of maternity photos presented here are taken by my good friend and talented photographer Angie Diaz from Maui. I was only about 12 weeks pregnant at the time which is typically too early for photos but I wanted to take advantage of the fact that I was visiting Maui at the time.
I had spent the previous 7-8 weeks sick as a dog with morning sickness, nausea, fatigue and headaches and just getting out of the first trimester fog. Even though I wasn't showing as much, the photos turned out amazing thanks to Angie's talent, good email/text communication and her beautiful plantation home in Maui.
Before I share the final photos however, I want to share how YOU can achieve beautiful and timeless photos with your baby bump to capture the most precious time of your life.
Leilani House Maui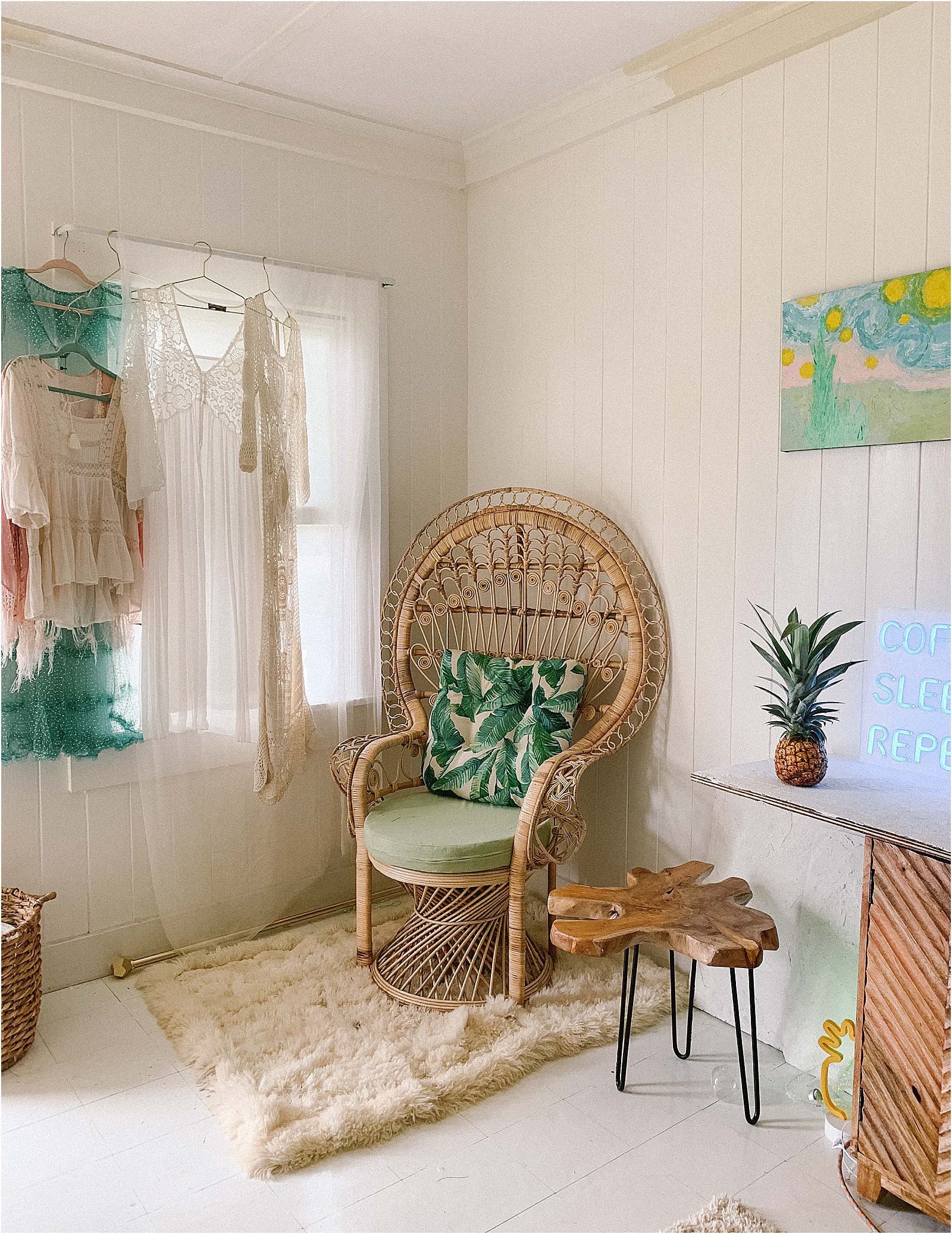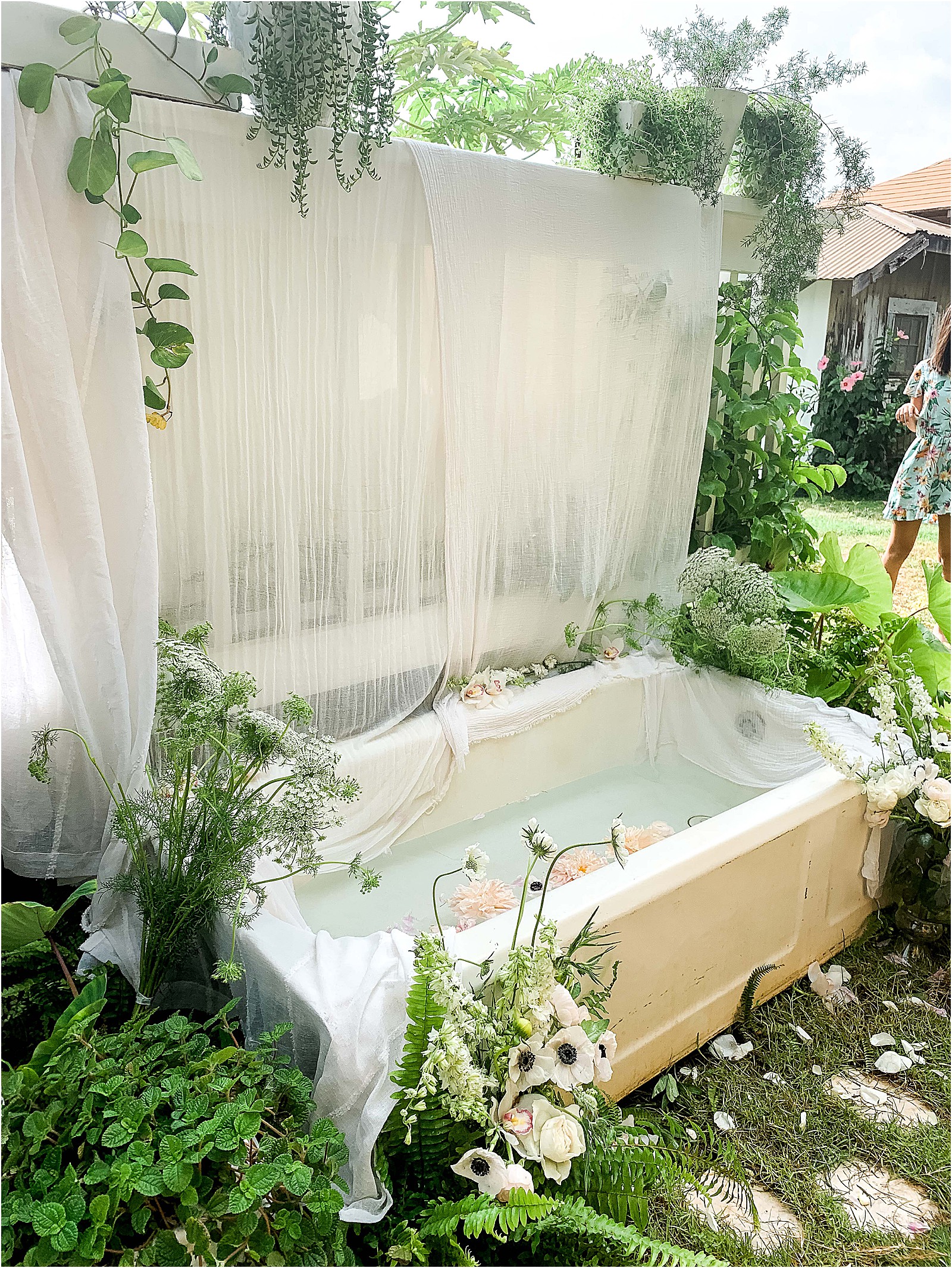 Maternity Photography Tips For Mothers
1. Gather Inspiration and vibe. Discover your style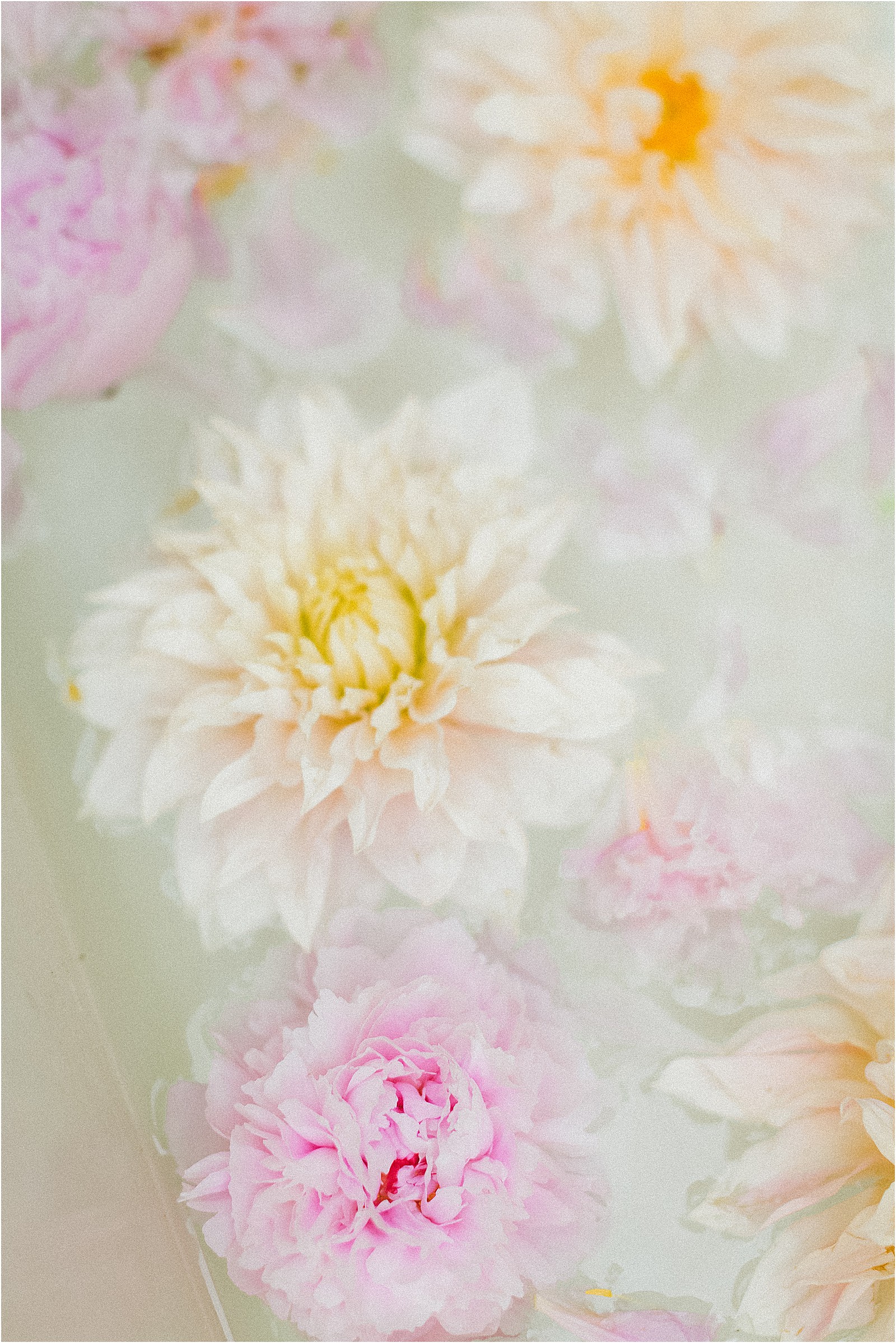 The moment you decide to take maternity photos, research and preparation should begin. Pinterest is a great place to start because you can find thousands of inspirations for photos.
What's your style? Light and airy? Floral and bohemian? Colorful and bold?
You can check out my Pinterest board dedicated to maternity photos here
You don't need to overthink, just create a new board and begin pinning the photos you like. Then, you will begin to see a pattern of your own pins, which can help you discover your style.
2. Find the right photographer
Not all photographers are equal. Ideally you should choose a photographer whose style you absolutely love. You should also be able to see yourself in her or his photos. The best place to search for local photographers is google and Instagram.
I met Angie Diaz about 5 years ago when I hired her to take our 10 year vow renewal photos for us. I loved her style, colors and aesthetic and knew she would be the perfect fit. As expected, those photos are one of my favorite so far and one of my most popular blog posts to date.
3. When to take maternity photos? Around 6-7 months
Angie says the biggest complaint she hears from expecting mommas is that they don't like their double chin or swollen arms and legs during pregnancy. Therefore, if you think you might feel self-conscious with your changing body, it's best to schedule your maternity sessions around 6-7 months when the baby bump is clearly visible but not too uncomfortable and the body starts to retain a lot of water.
4. Clearly communicate your vision and style to the photographer
The key to a successful photoshoot is clear communication. I highly recommend using pictures to show your photographer what style you like. Angie Diaz and I put together the entire vow renewal shoot via email and Pinterest board. We also communicated via text for the maternity shoot to plan out the shoot. This should come easily and naturally if you choose a photographer whose style resonate with yours.
If you don't want certain colors or look, be sure to mention this as well. For example, I'm not a fan of bold colors like red, blue, black and gravitate towards neutral and pastel colors like pink, lavender and ivory. As you can see, Angie Diaz's aesthetic is similar to mine and her wardrobe choices fit my personal style.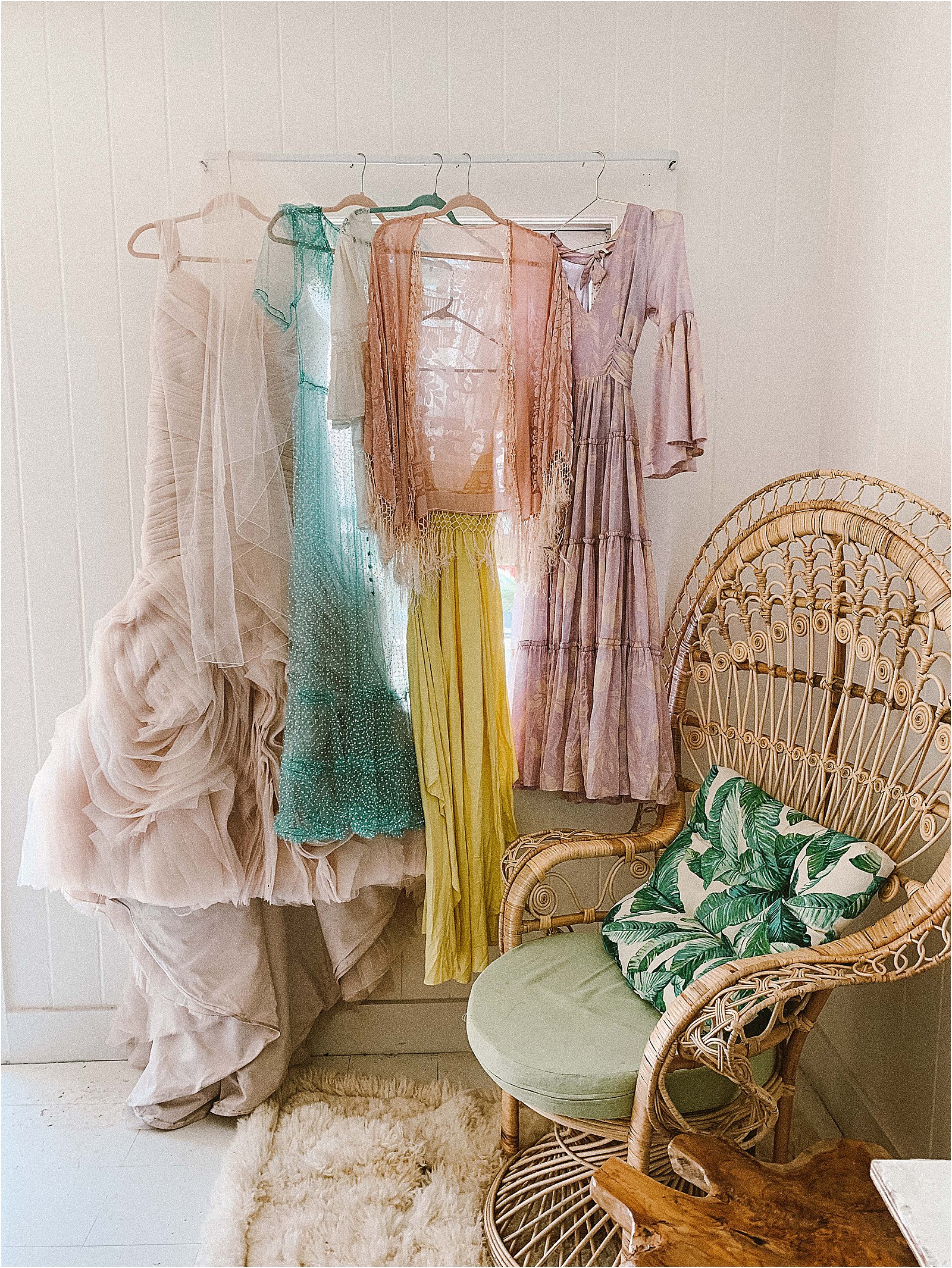 5. Prepare 2-3 different looks
Every photographer works differently, but I find that a wardrobe change keeps maternity photos fresh and interesting. Experimenting with different styles and colors can improve the final production of the photos too. Try girly, bohemian, sexy, neutral, colorful- the choices are endless! If you're having trouble, you can always ask your photographer for recommendations for colors, style, brand, etc.
Many photographers provide their own wardrobe which is a huge plus in my opinion so you don't have to buy dresses just for the shoot. All the dresses above were provided by Angie Diaz (Maui) and Miranda North is another amazing photographer located in Long Beach CA who provides her own wardrobe for expecting mothers.
6. Be sure to eat well in the morning and prepare snacks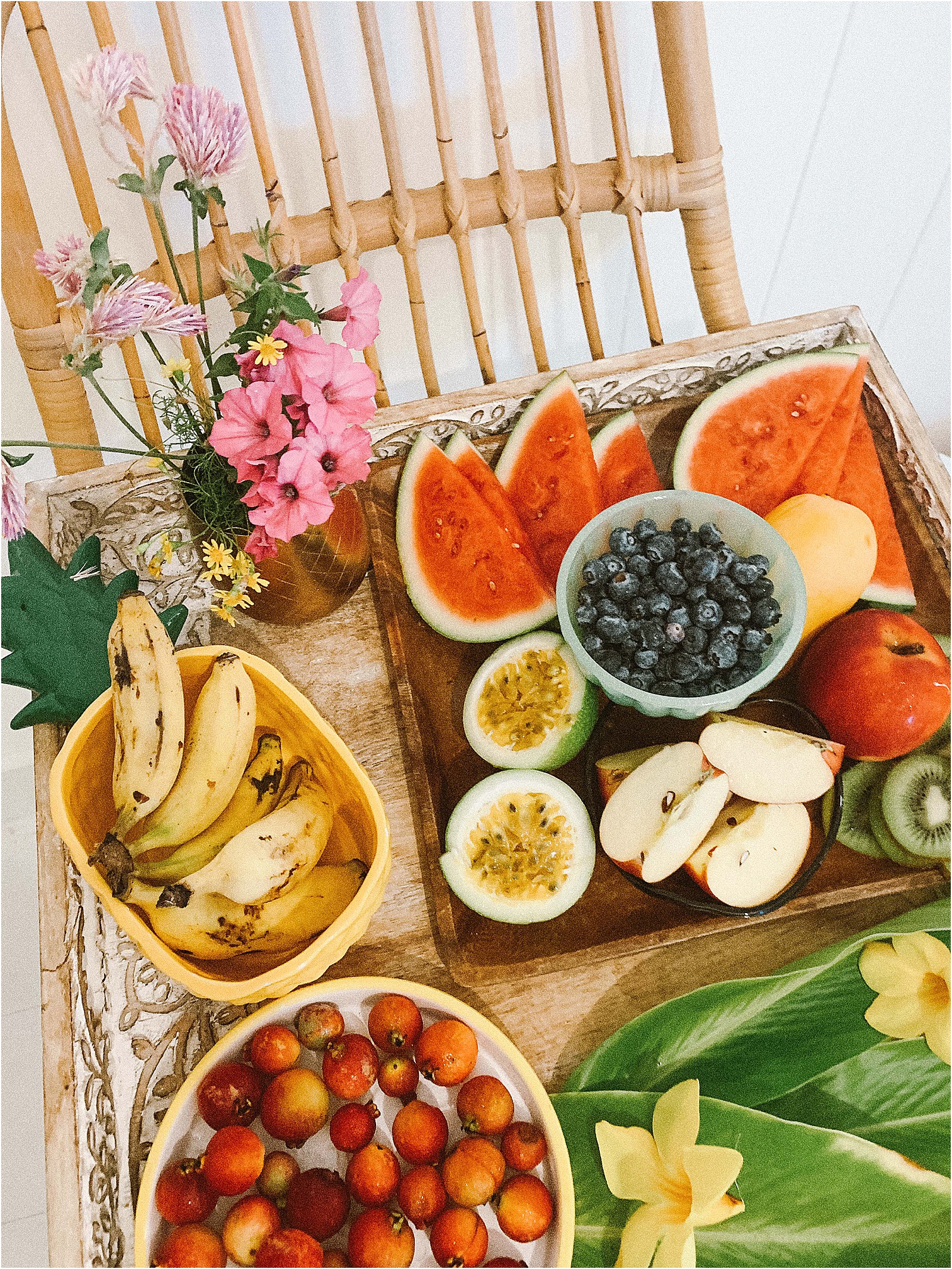 The preparation and shoot can take long and make you tired, so be sure you eat a hearty meal before and prepare snacks for during the process. I purchased the "Rose package" at Leilani House which included tropical breakfast that looks like this. I got to enjoy fresh fruits from the island while I got pampered with hair and make-up. It's an experience I would highly recommend if you are in Maui during your pregnancy!
7. Get hair and make-up done professionally if available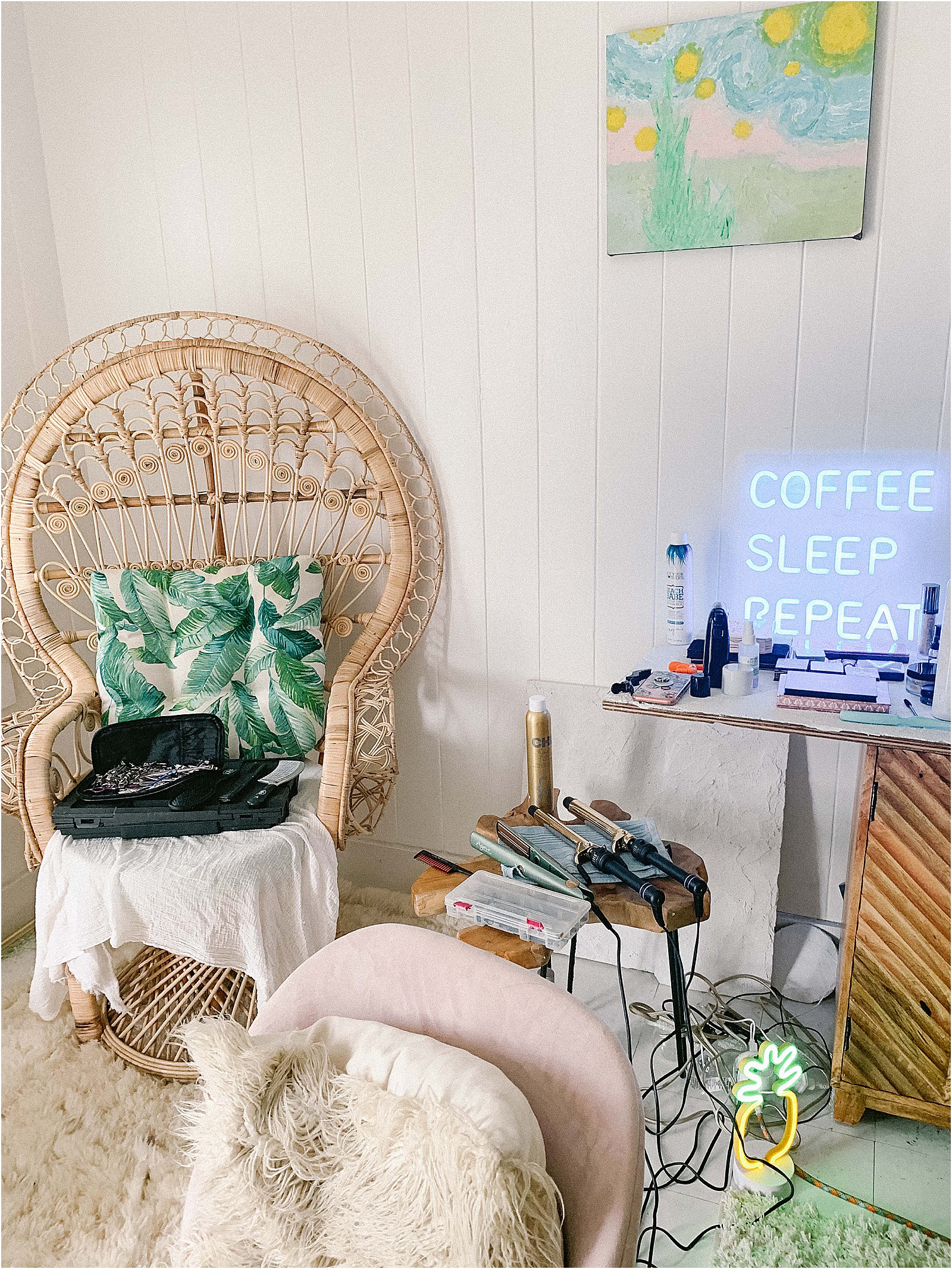 Hair and make-up wasn't a part of my original plan when I decided to take maternity photos but as always, I'm SO glad I went for it. I not only felt more beautiful in the photos, I also enjoyed getting pampered for once. A healthy breakfast while getting my hair and make-up done and fixed throughout the shoot? Yes please!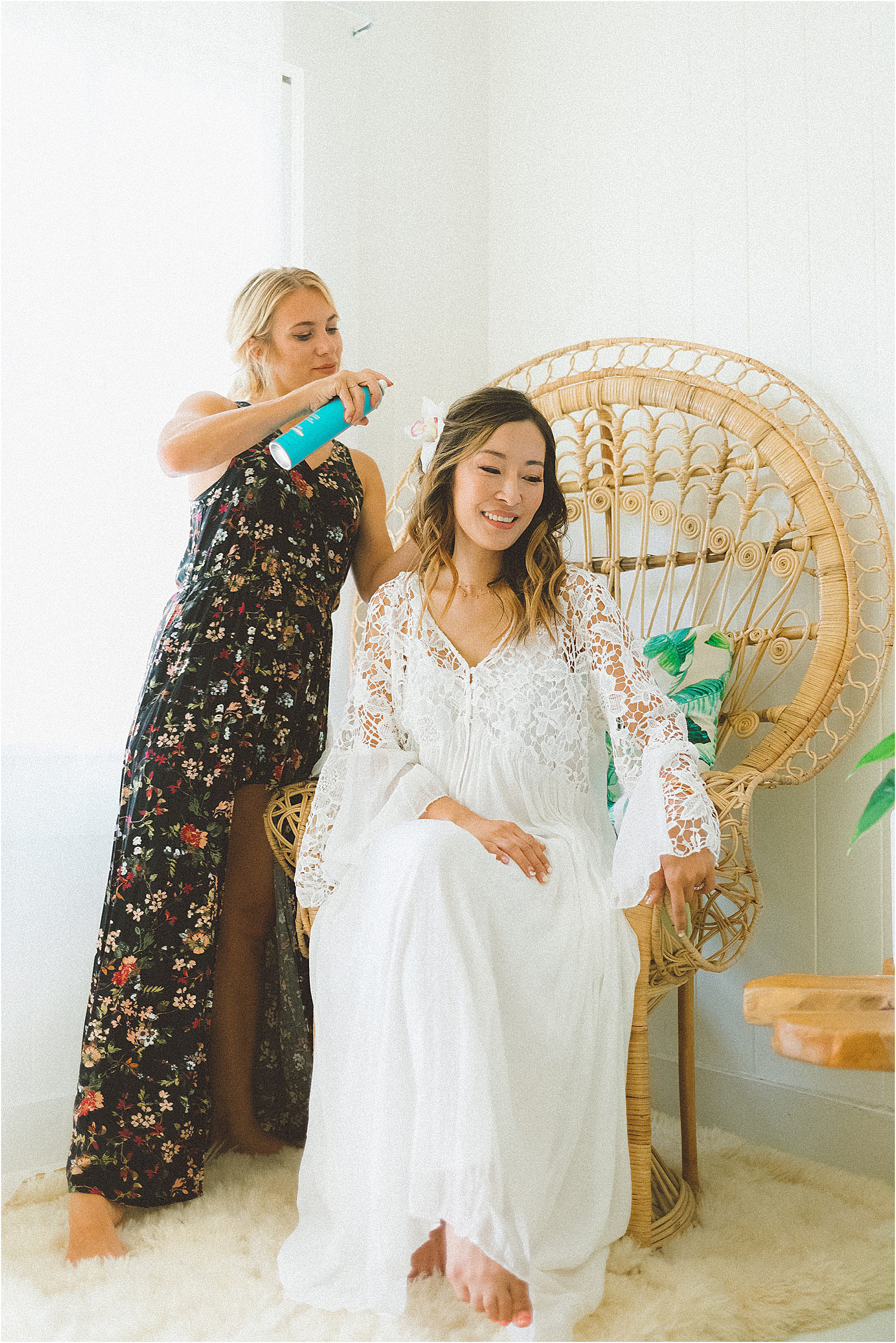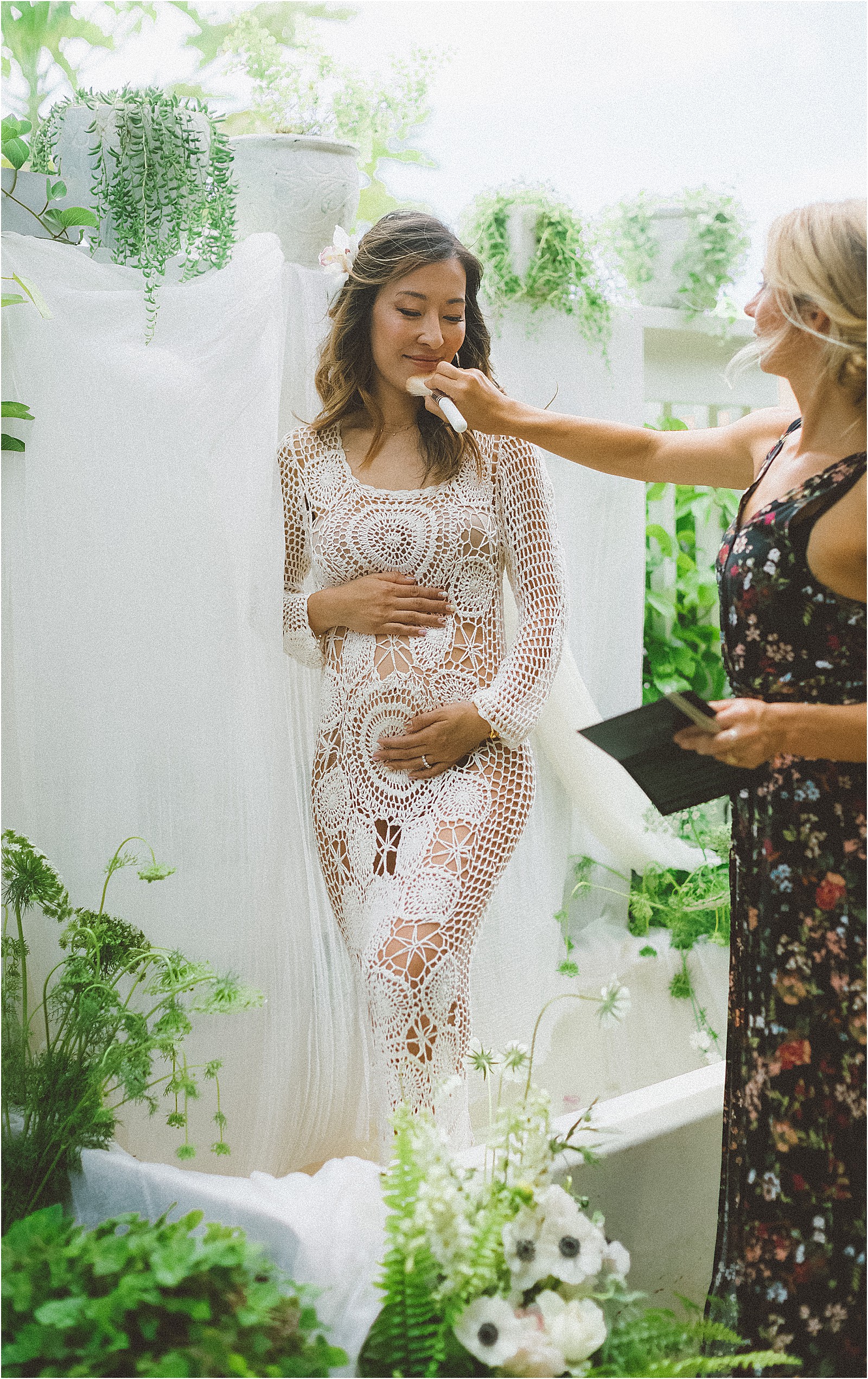 8. Channel your inner goddess and have fun!
Once you choose the photographer, clearly communicate your vision, prepare or arrange outfits, do make-up and hair and eat a hearty meal, you're all ready to channel that inner goddess and have fun!
Don't stress so much about the final product, just be in the moment and feel like the maternal princess that you are. You might feel a little awkward and shy at the beginning of the shoot, but soon you should loosen up and have fun especially if the photographer is great to work with.
A good photographer should give you directions as well and help you to pose, tell you where to stand, how to stand, etc.
Angie recommends being present and talking or singing to your baby during the shoot as these produce amazing photos!
9. Include your family if possible
If possible, include your family including your husband and kids as this will provide lasting memories for everyone. It's also fun to get photos of the siblings and one day share them with the baby when he/she is old enough.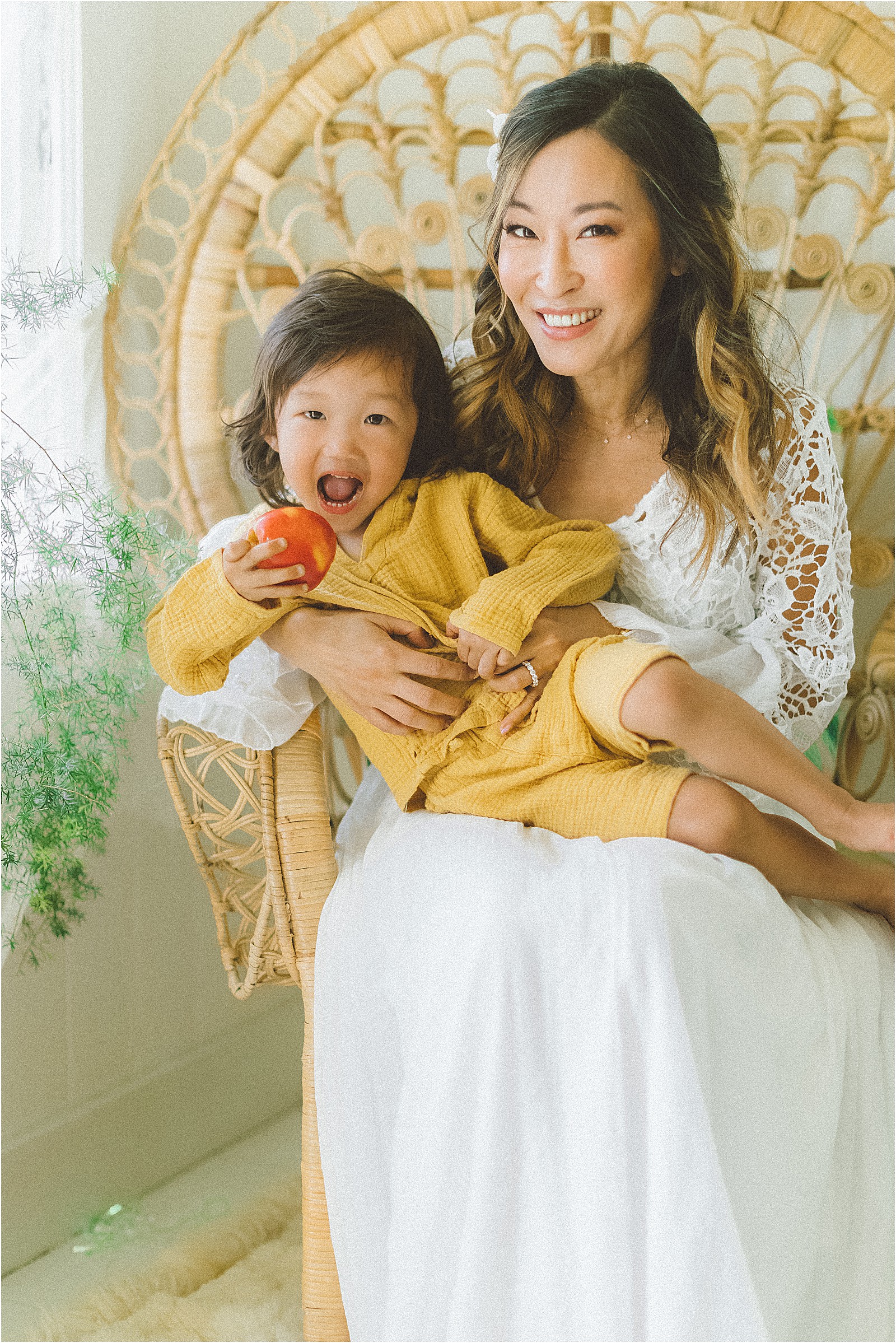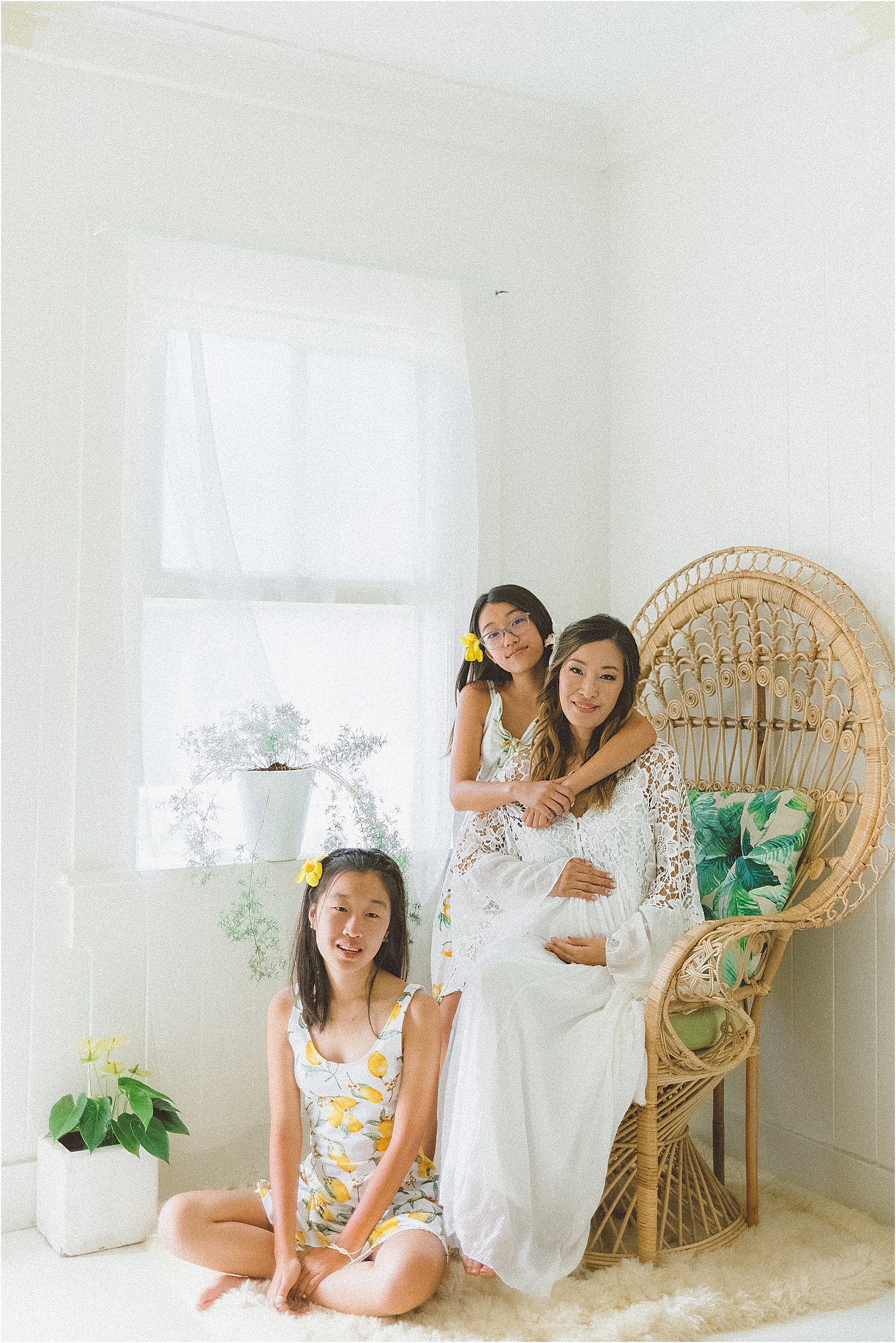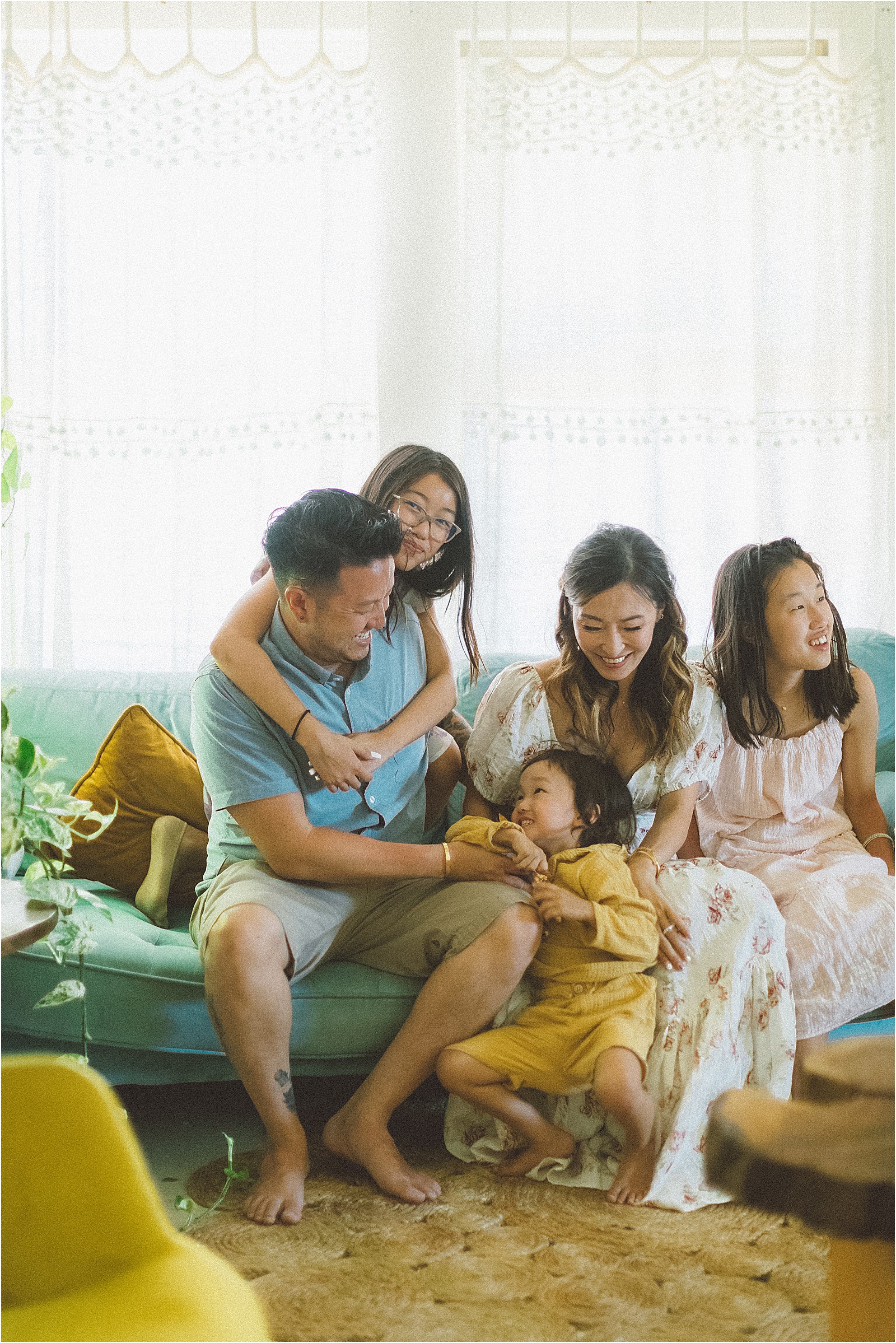 10. Relax, be present and let the creative juices flow
I know it's not easy posing for the camera especially if you're not used to it but my best tip for getting great photos is to be natural, be present and let it flow. Don't be anxious, don't overthink and don't worry about the little things as these will show through the photos in the end.
Immerse yourself in the blessed & grateful spirit, use this time to connect with your baby and trust the photographer and the work you've put into the day that everything will turn out just fine. And they will!
Here is a sneak peek of the final photos. I'll post more in a later blog post!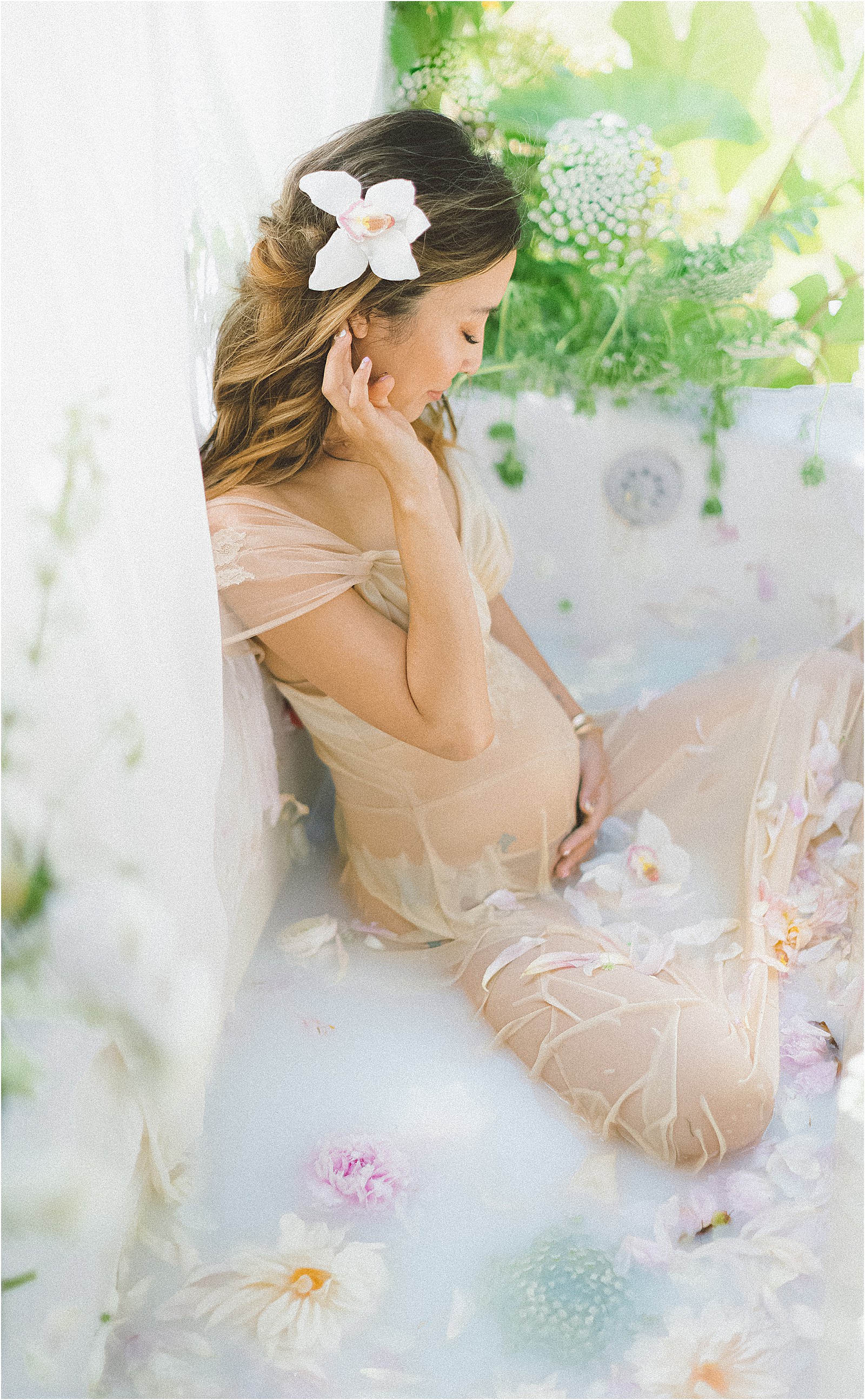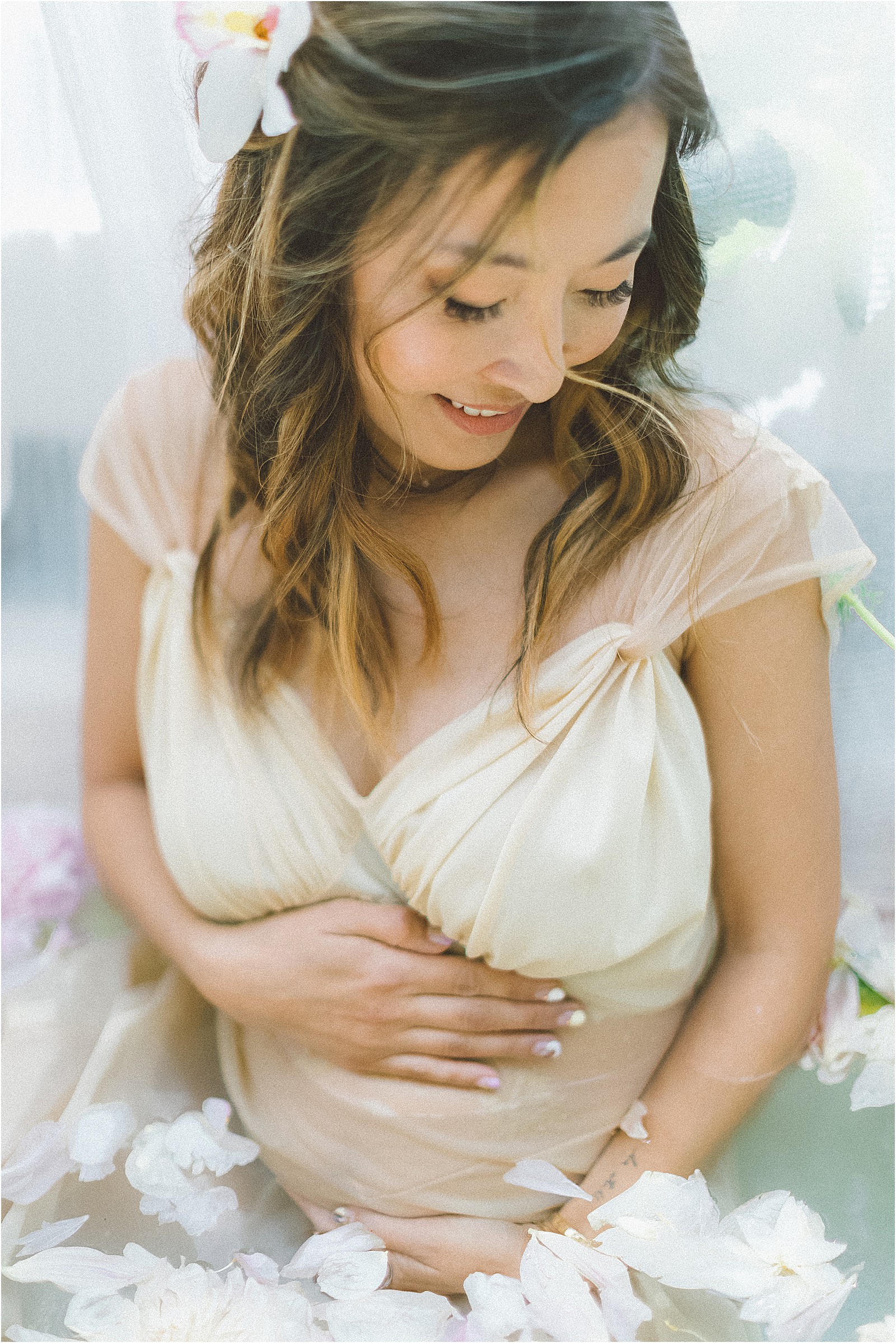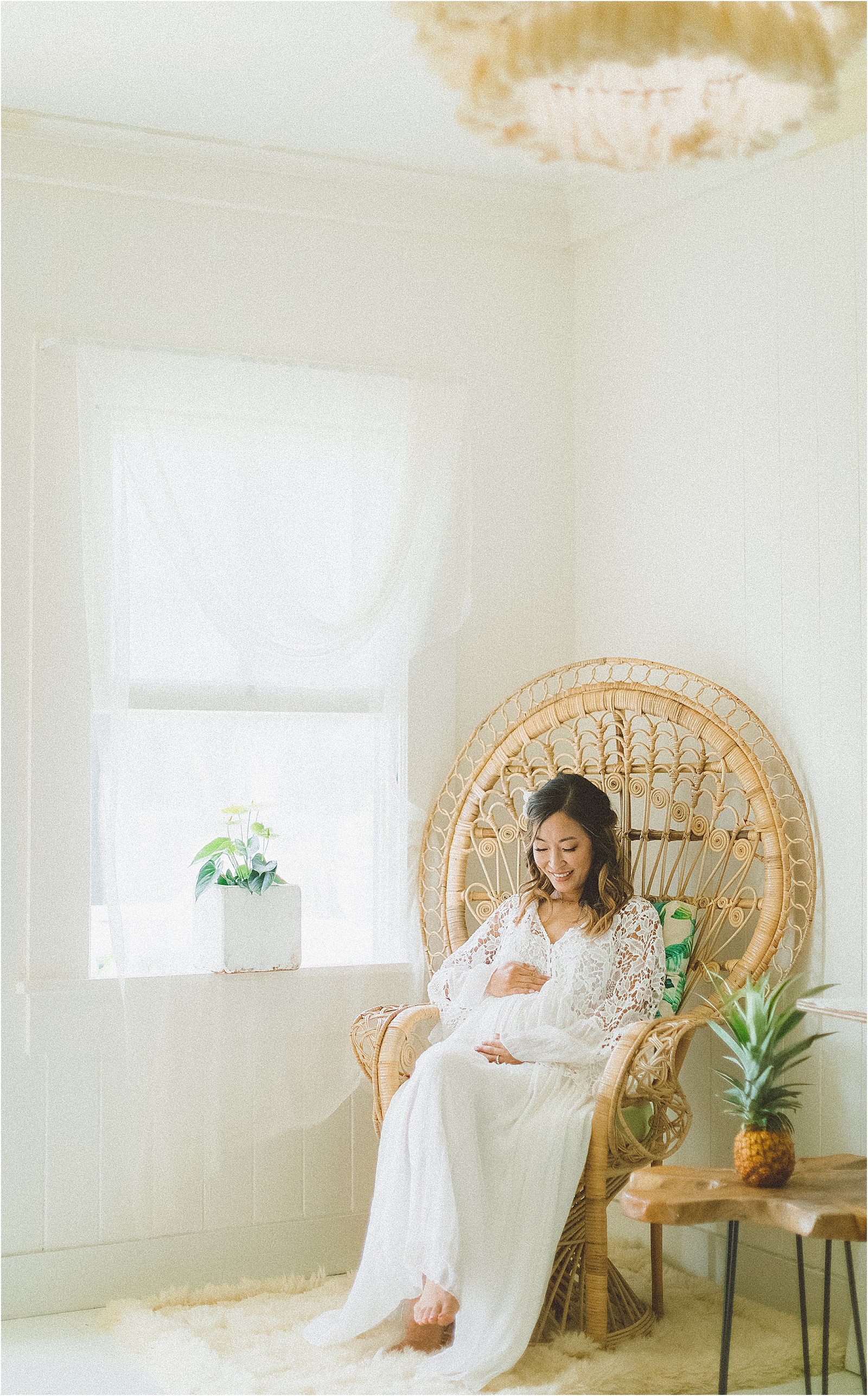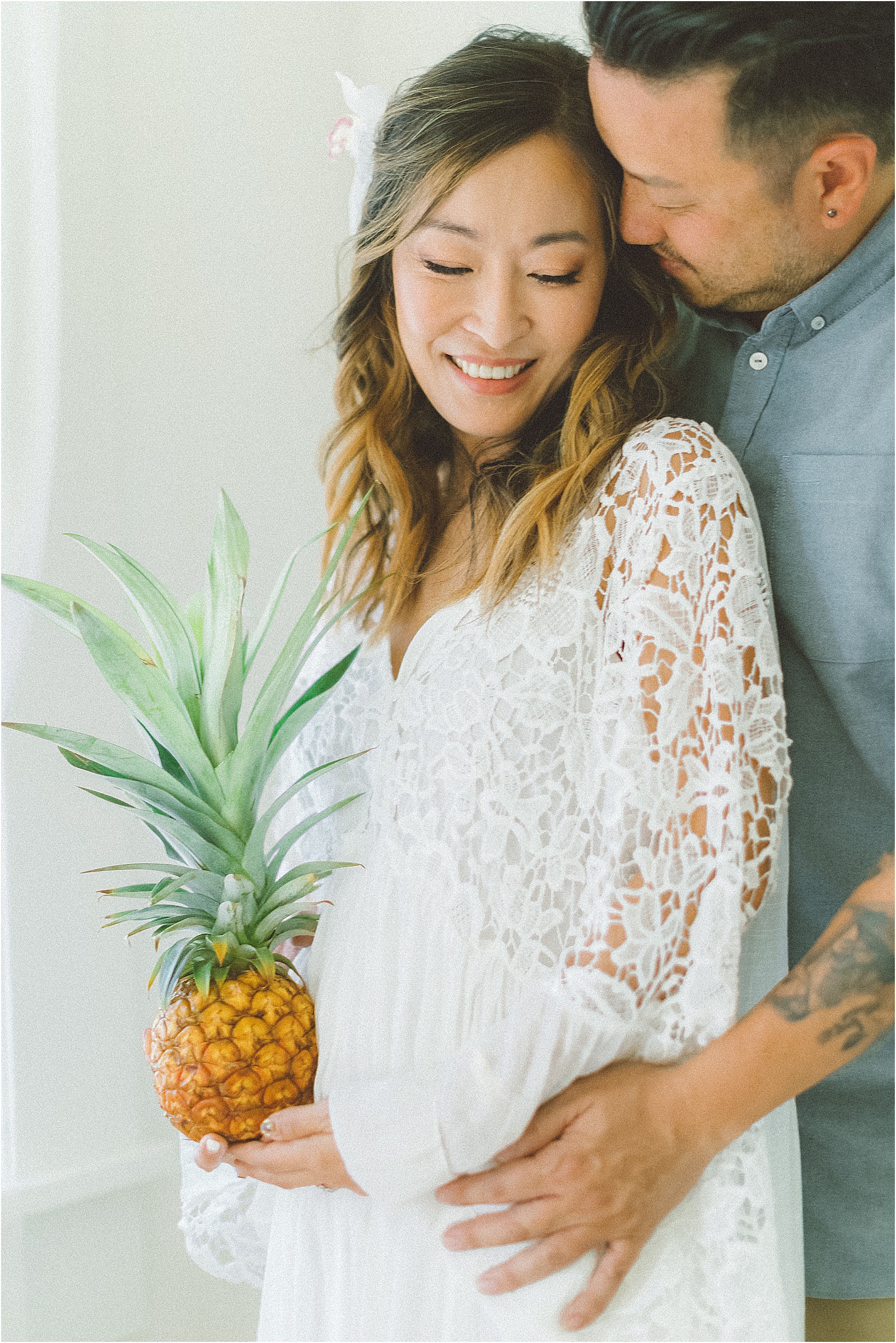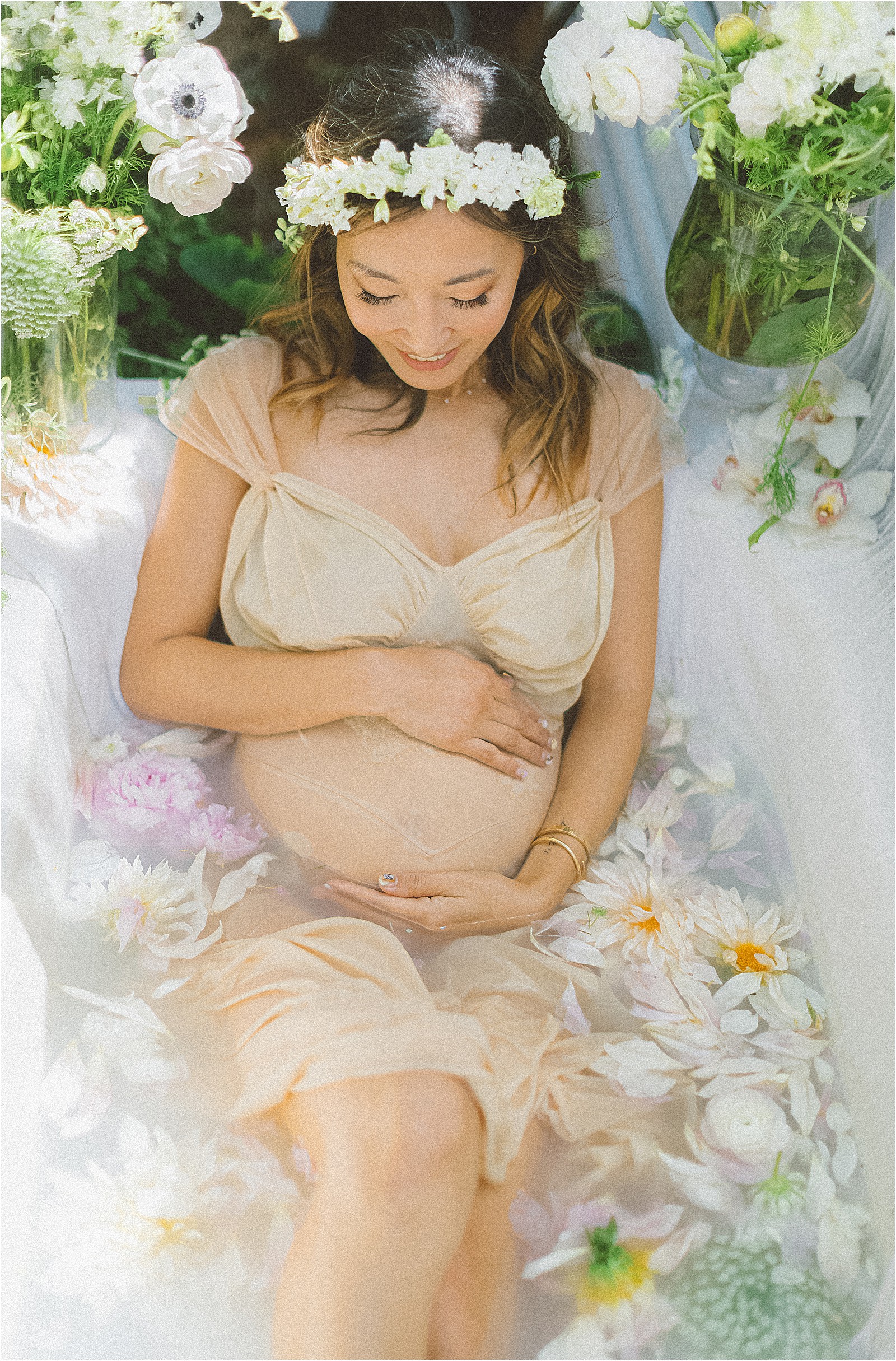 I hope you found my maternity photography tips helpful! Stay tuned for more pregnancy photo inspiration from Leilani House in Maui.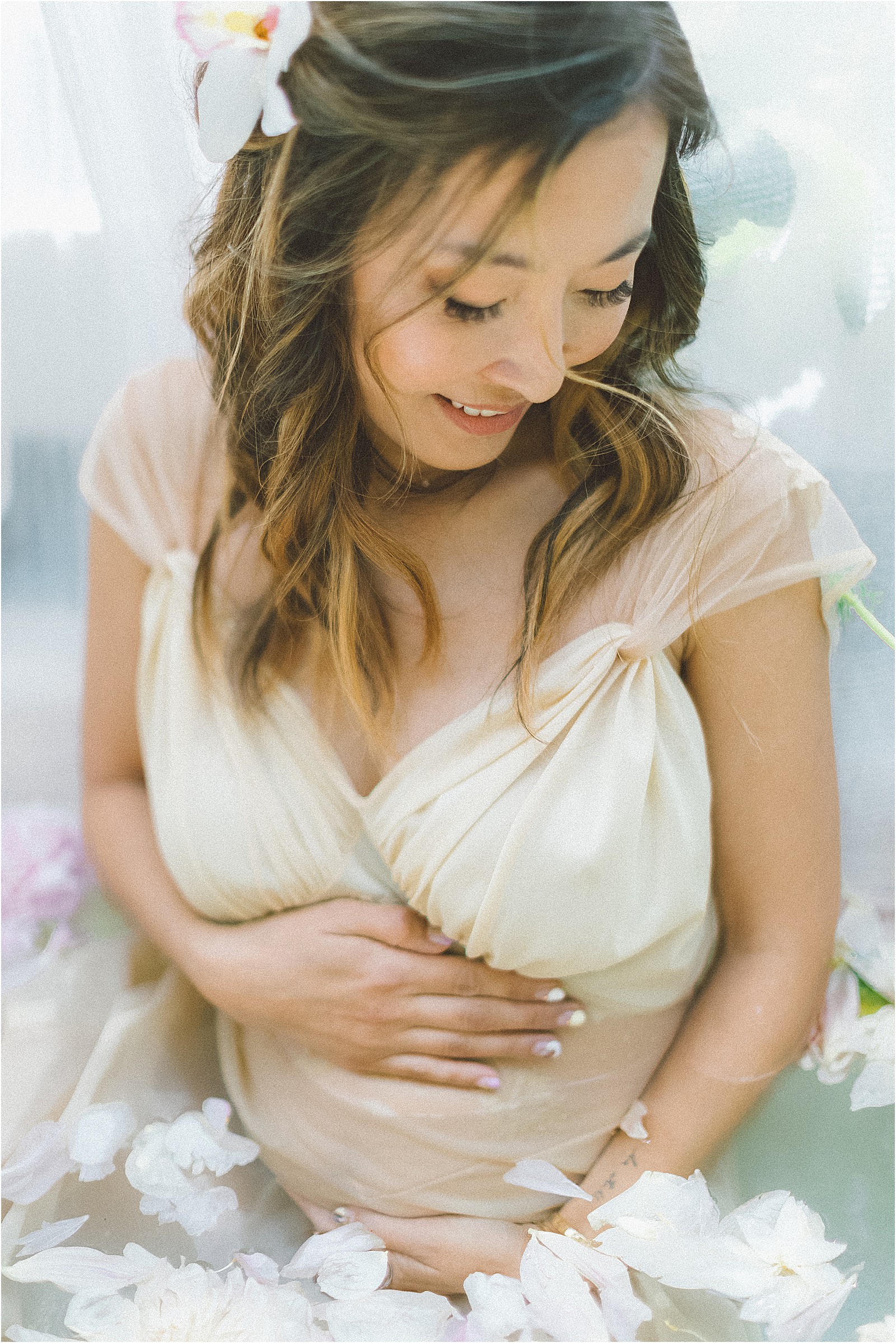 Angie is offering a special rate for my followers and readers. Mention MOMMYDIARY to receive 10% off your services!