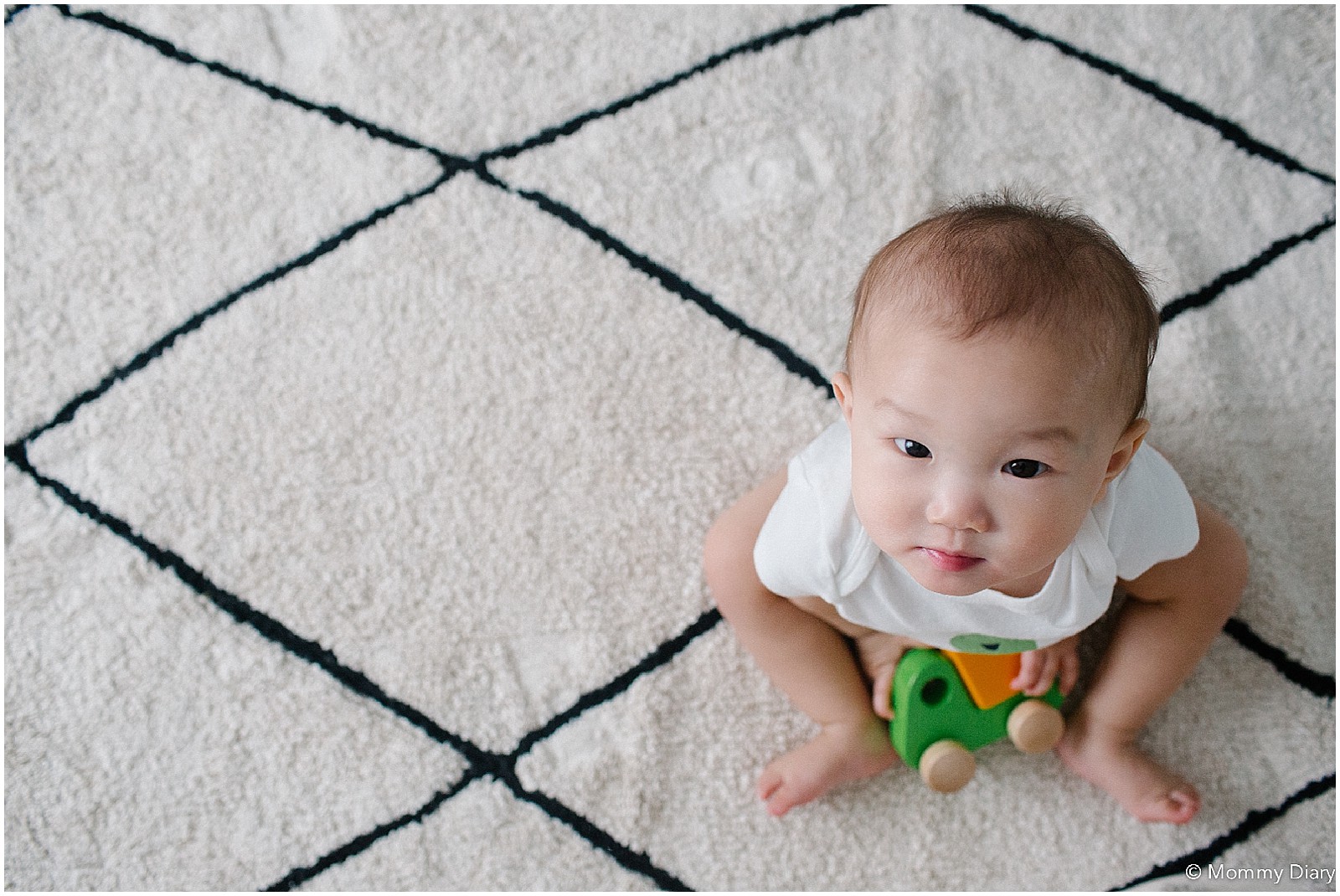 I went through so many different rugs in my lifetime because rugs are typically not machine washable. When you have three kids, this means buying a new rug at least every year or two which can get costly.
Sure I can avoid this by buying darker colored rugs or rugs with big bold prints that hides stains and dirt– but this isn't a good option when kids are involved. I love neutral, light colored rugs that brighten the space, but I would also like to be able to wash them easily without paying for professional carpet cleaning service.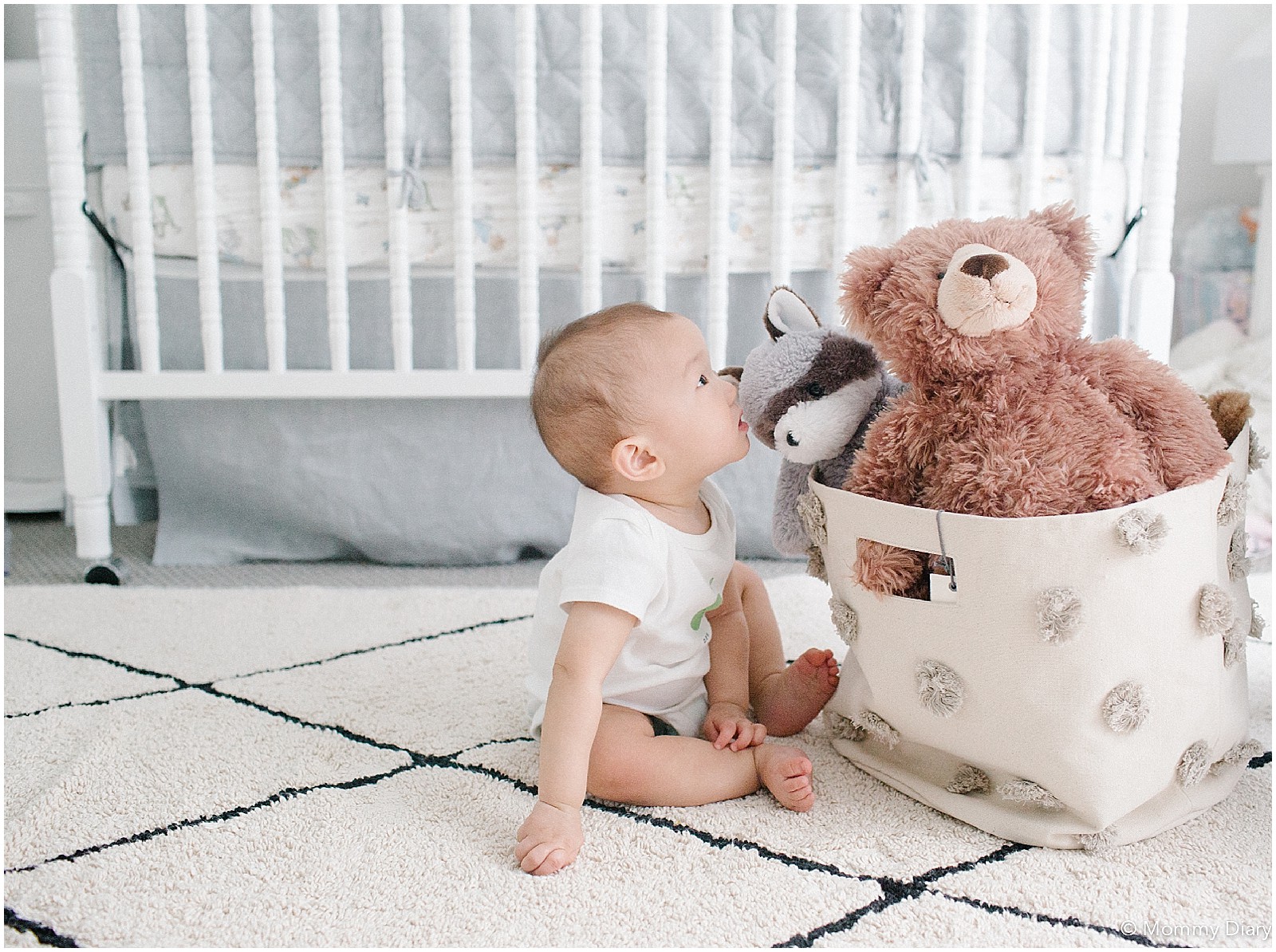 Thanks to Lorena Canals, moms finally have an option of owning a stylish, chic and eco-friendly rug in their home that's machine washable and natural!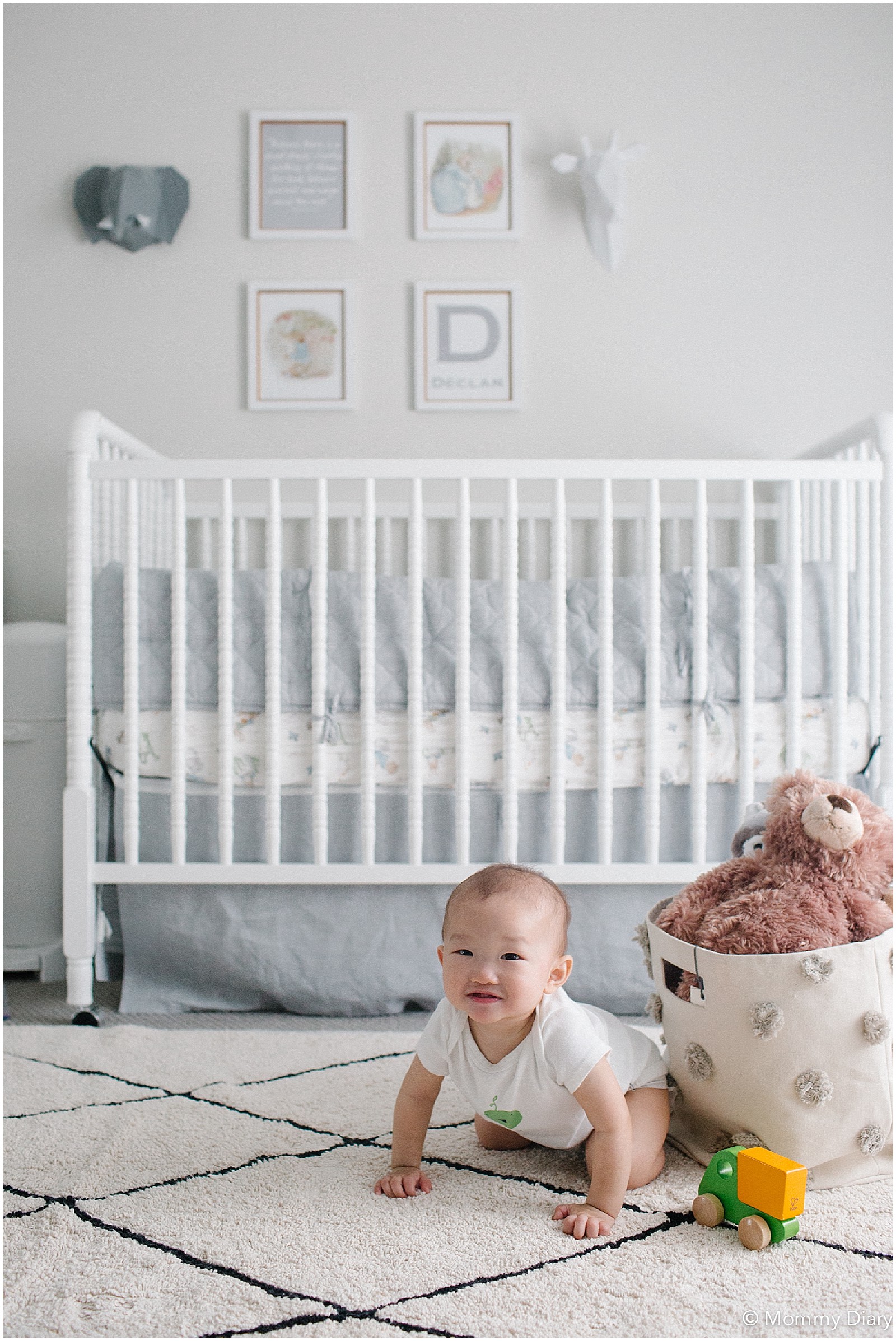 Lorena Canals rugs are loved by top celebrities and have been chosen by Vogue as a top baby product for a good reason. All rugs and cushions are machine washable and fits into a standard washer and dryer. They're also eco-friendly, handmade from all natural dyes and contains no VOCs like most carpeting and rugs.
Lorena Canals Bereber Beige
For the nursery, I chose the Bereber beige rug. I love its neutral pattern and color that is versatile for many different decor styles. We spend a lot of time on the floor of his nursery, playing peek-a-boo, reading books and just cuddling. I no longer worry about him crawling all over the carpet because I'm now able to wash the rug as many times as I want.
Another reason I love this rug is that it doesn't contain that weird toxic smell that often accompanies other cheaper rugs. It's soft, almost like a thick blanket, and I don't get worried if my baby crawls, rolls around and even tries to eat it (which he's notorious for at this age).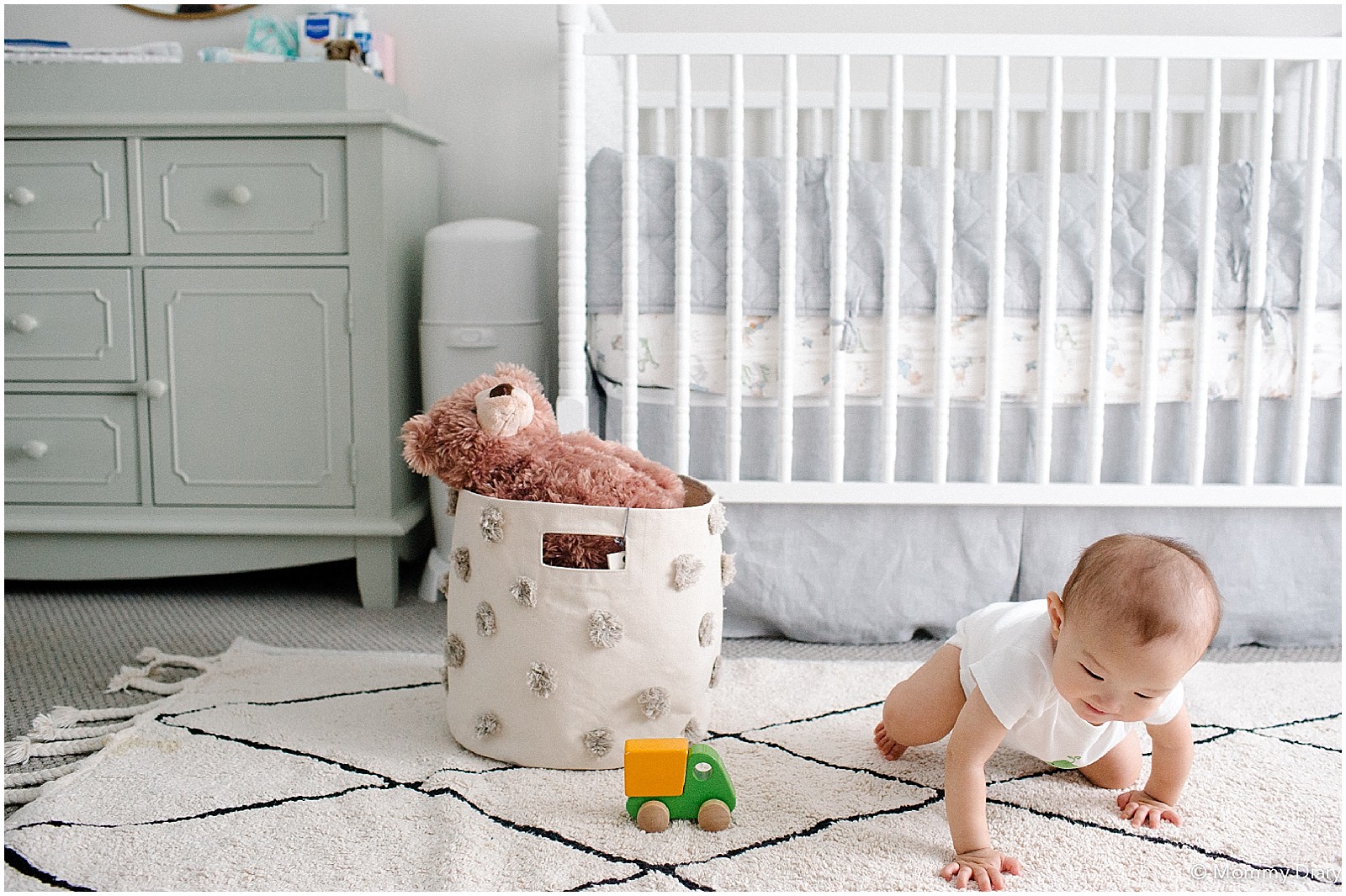 Lorena Canals rugs are designed in Spain and made in India, and proceeds support the Sakula Project, which provides schooling for children in India. I love supporting brands that give back to the community and are mindful of real parents' needs.
What do you think? Would you like to try Lorena Canal rugs yourself? If so, which pattern/color would you choose?
You can see more amazing and kid-friendly designs on their website and Instagram.