The following post is sponsored by buybuy BABY.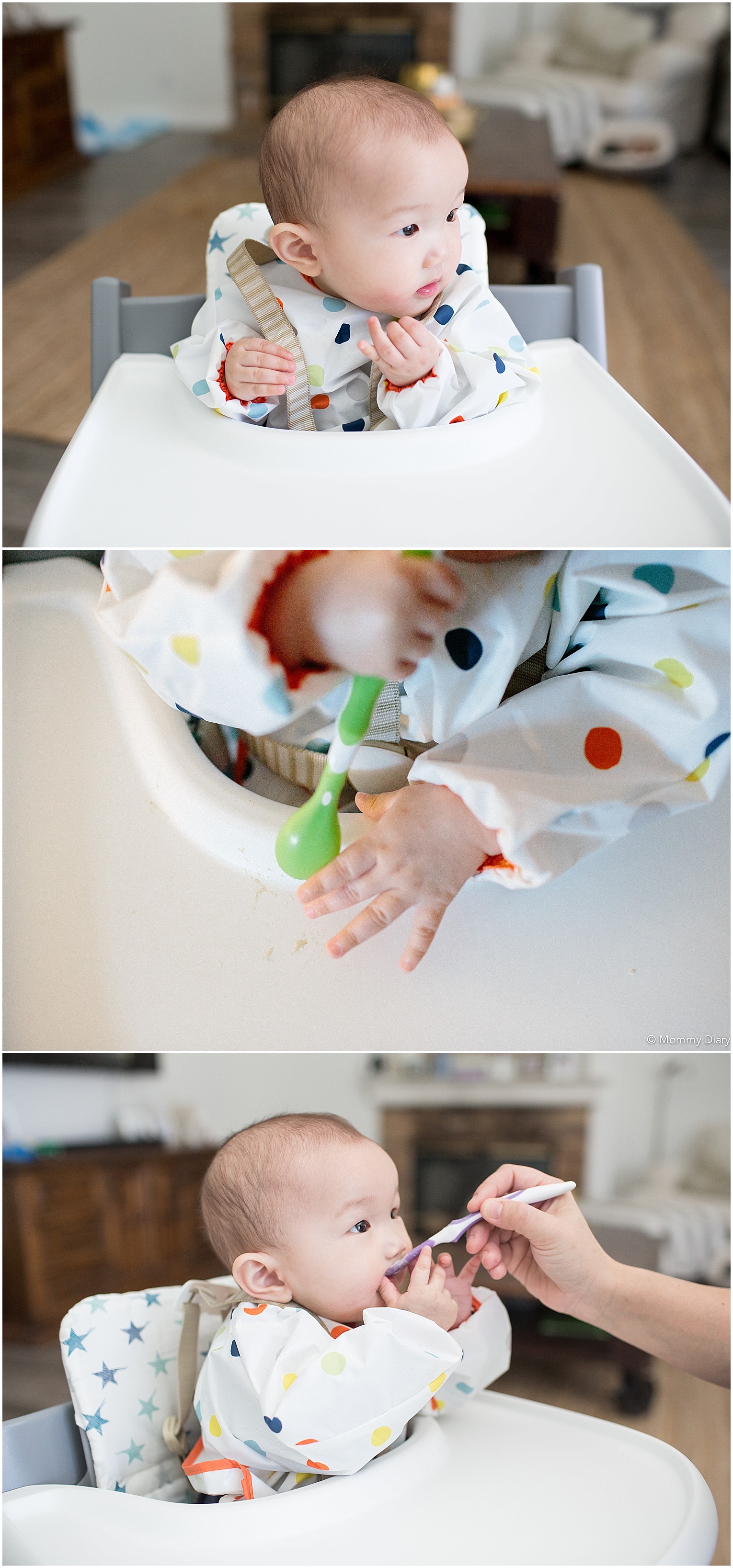 As a third time mom, I'm now a lot more relaxed when it comes to feeding my baby. While online articles and baby books can be very helpful for any new parent, I'm now more attuned to my maternal instinct and baby's cues when it comes to when and how much to feed the baby.
My three kids all showed different preferences when it comes to feeding. One breastfed better, while another bottlefed better. One preferred rice cereal for a long time while another baby loved vegetables and fruits. Just like this, every baby is different and what works for another baby may not be the best for your child.
However, there are basic common ground rules you should keep in mind for your baby's first solids. In this post I'll share my tried-and-true tips and essentials that will make your baby's transition to solids as smooth as possible.
1. Start solids when baby begins to show interest in food
This can be anywhere from 4-6 months. Instead of focusing on the number of months, focus on the cues of your baby. When baby is ready, you will find him/her looking at food intently with interest especially when others are eating. The baby might even move his/her lips as if he or she is hungry. Baby should be able to sit up independently (with or without support).
2. Buy essential feeding items
To begin transitioning the baby to solids, you need the following feeding basics.
High chair
Baby spoons
Baby bowls
Bib
Baby food
Here are some of my top picks.

Personal recommendation for high chair
Stokke Tripp Trapp
There are tons of choices for high chairs in the market. One of the most well rated high chair is the Stokke Tripp Trapp. This iconic high chair was designed by Peter Opsvik in 1972 and parents rave about it year after year.
If budget allows, I would highly recommend this high chair because it is designed to grow with your baby. Unlike other high chairs, this one is designed to fit right up to your dining table so baby can eat with everyone else. It's made of solid beechwood and it grows with your child as it converts from high chair to big kids chair and beyond.
If you plan to have more than one child, this is a good investment piece that can last through multiple children.

3. Start simple
Most parents begin the solids journey with rice cereal because it is least likely to cause allergic reactions. Try introducing simple organic rice cereal or probiotic baby oatmeal.
Personal recommendations:
I started with Gerber organic rice cereal and organic probiotic baby cereal. You can move from thin to thicker consistency so baby gets adjusted to the new taste and texture.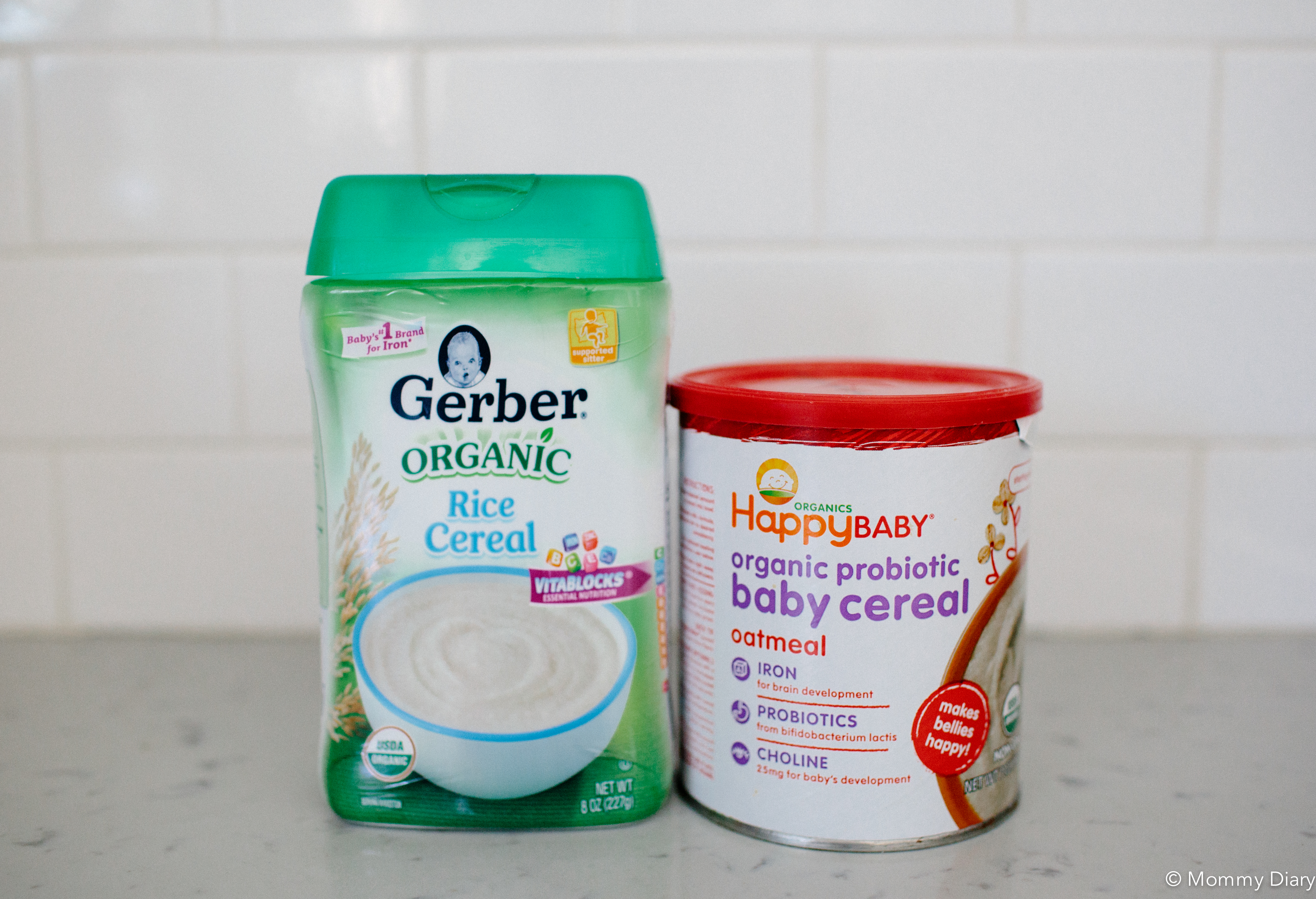 Doctors recommend sticking to one type for about 2-3 days before moving onto the next in case your baby shows an allergic reaction.
My son ate rice cereal for about a week as he adjusted to the texture of the rice cereal and the spoon in his mouth. He was exclusively breastfed for 6 months so this took some time. Initially his tongue reflex pushed out most of the rice cereal and this is totally normal. Just keep trying and baby will eventually learn.
My son was okay with the rice cereal, but really loved the Happy Baby oatmeal. He still enjoys this daily along with vegetable or fruit of the day.
4. Introduce vegetables and fruits
There are so many different ways to introduce vegetables and fruits to a baby, from homemade vegetable + fruit purees, to store bought baby food jars or moving straight to baby-led weaning. I personally like the traditional way of feeding purees because it's a bonding experience I really enjoy.
For his very first vegetables, I introduced butternut squash and broccoli. To make homemade purée I simply steamed the vegetables, added some water to the steamed vegetable in a blender and blended until I got the right consistency. (I will soon share about how to make homemade baby food)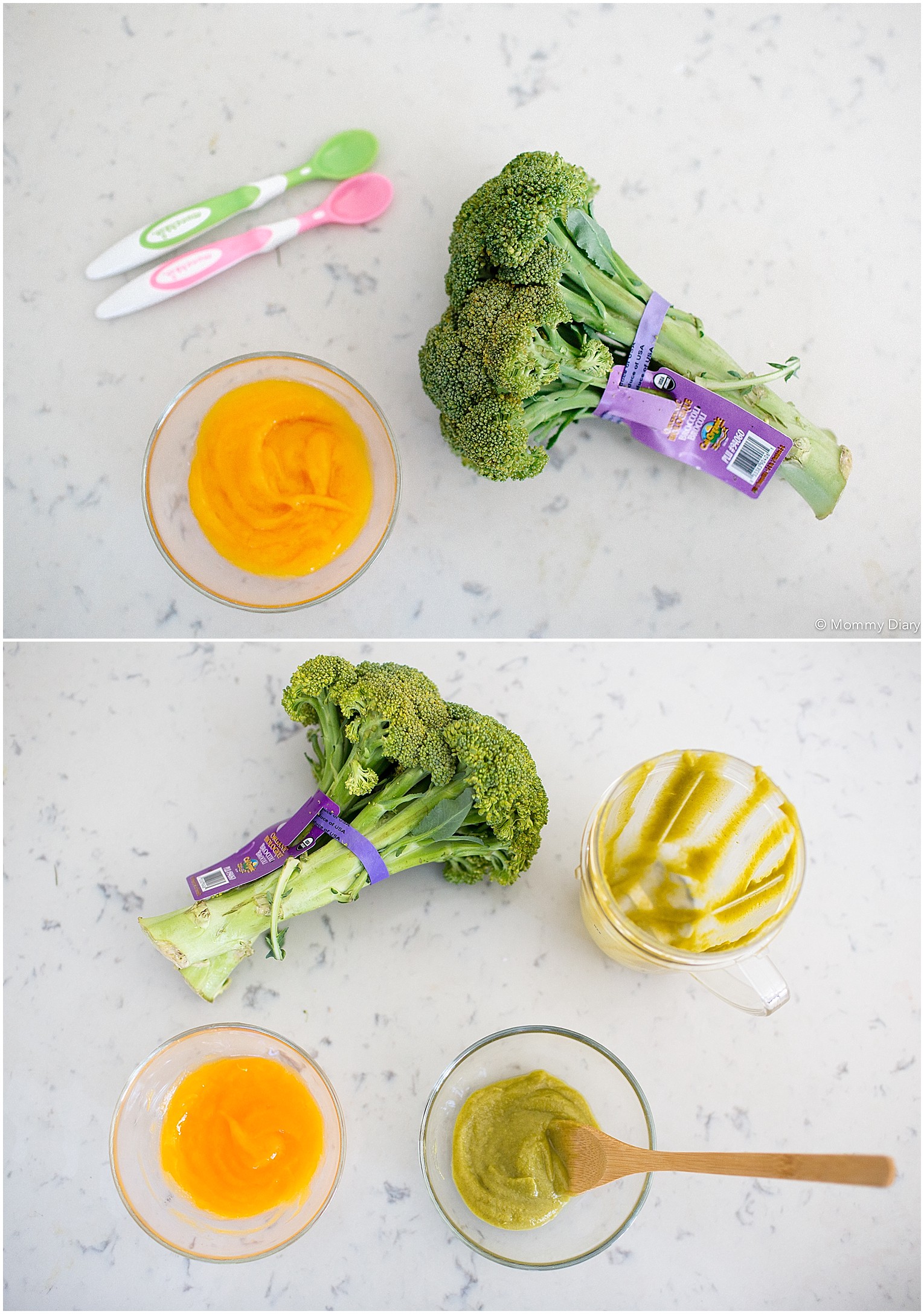 Start with vegetables, then move onto fruits. 
I prefer to start my babies with vegetables rather than fruits so they get used to the bland taste of vegetables before moving onto sweet taste of the fruits. Some moms like to mix them up. This is entirely up to you.
5. Enjoy this bonding time with your baby
And lastly, enjoy this bonding time with your baby. For me, spoon feeding is another parenting experience I enjoy immensely similar to breastfeeding. It gets messy but these are the beautiful messy moments you'll cherish for a lifetime!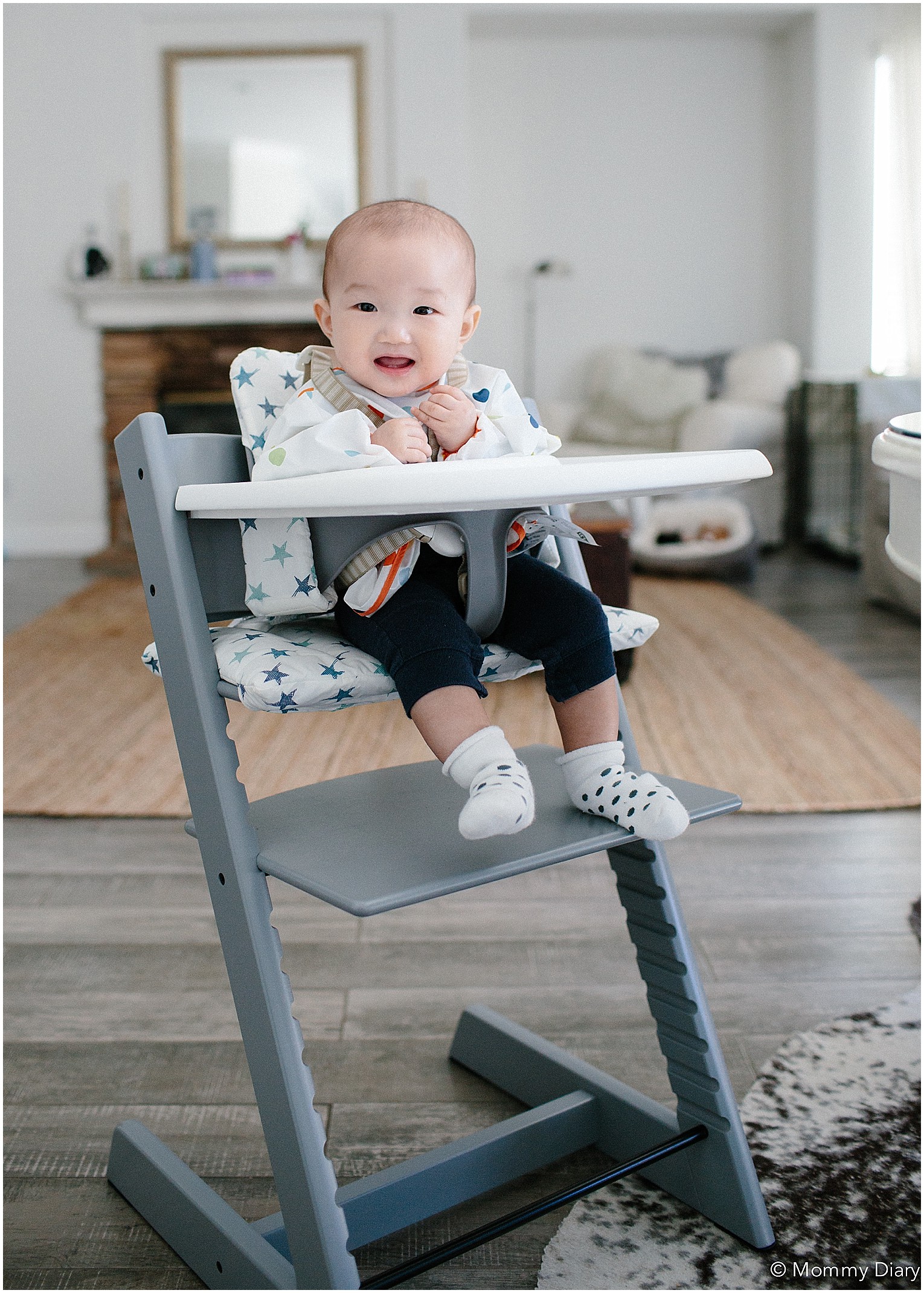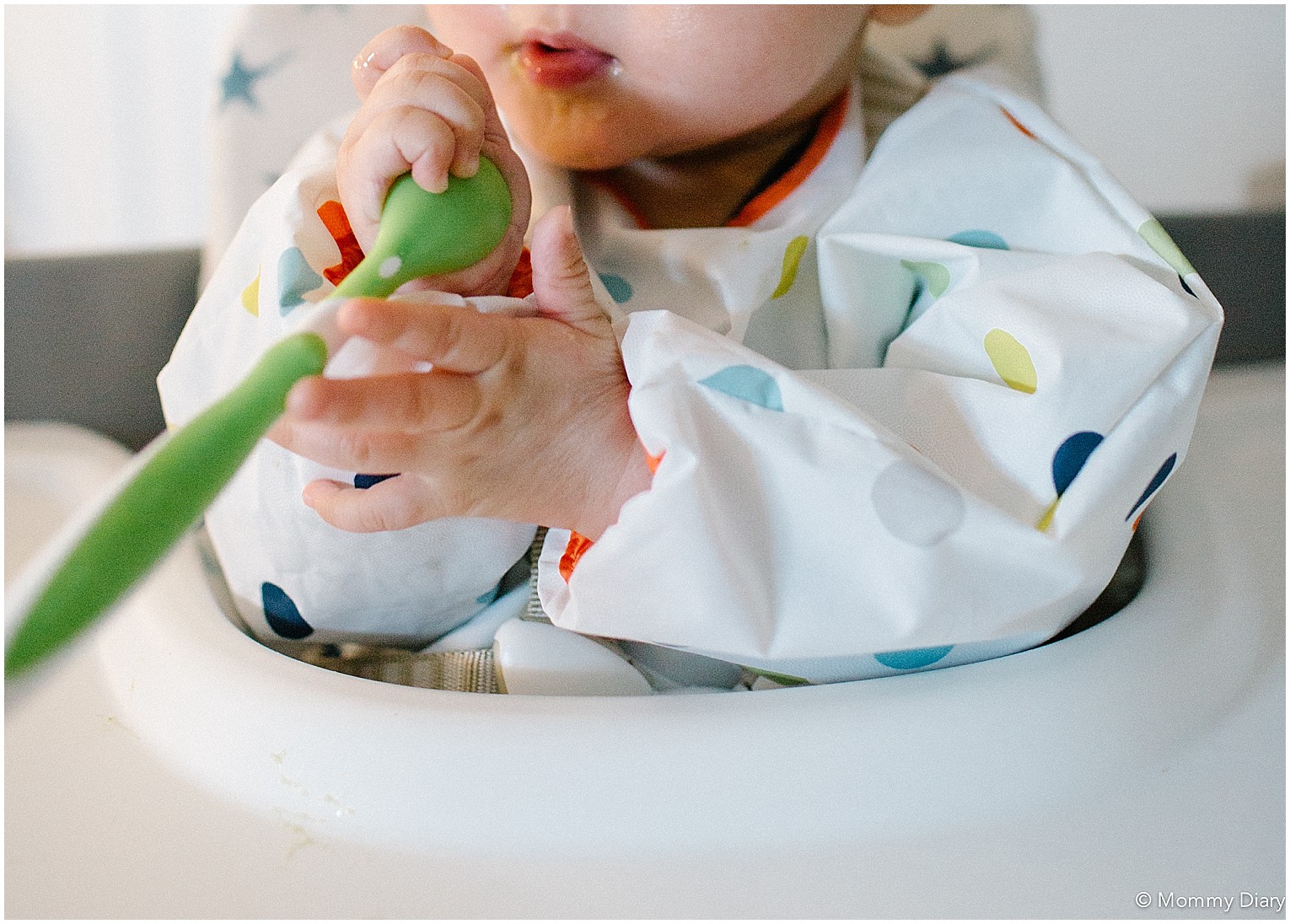 What do you think about my tips and essentials? Which is your favorite?
Did you enjoy this post? If so, please pin the image below. It helps more parents find this post and supports this blog.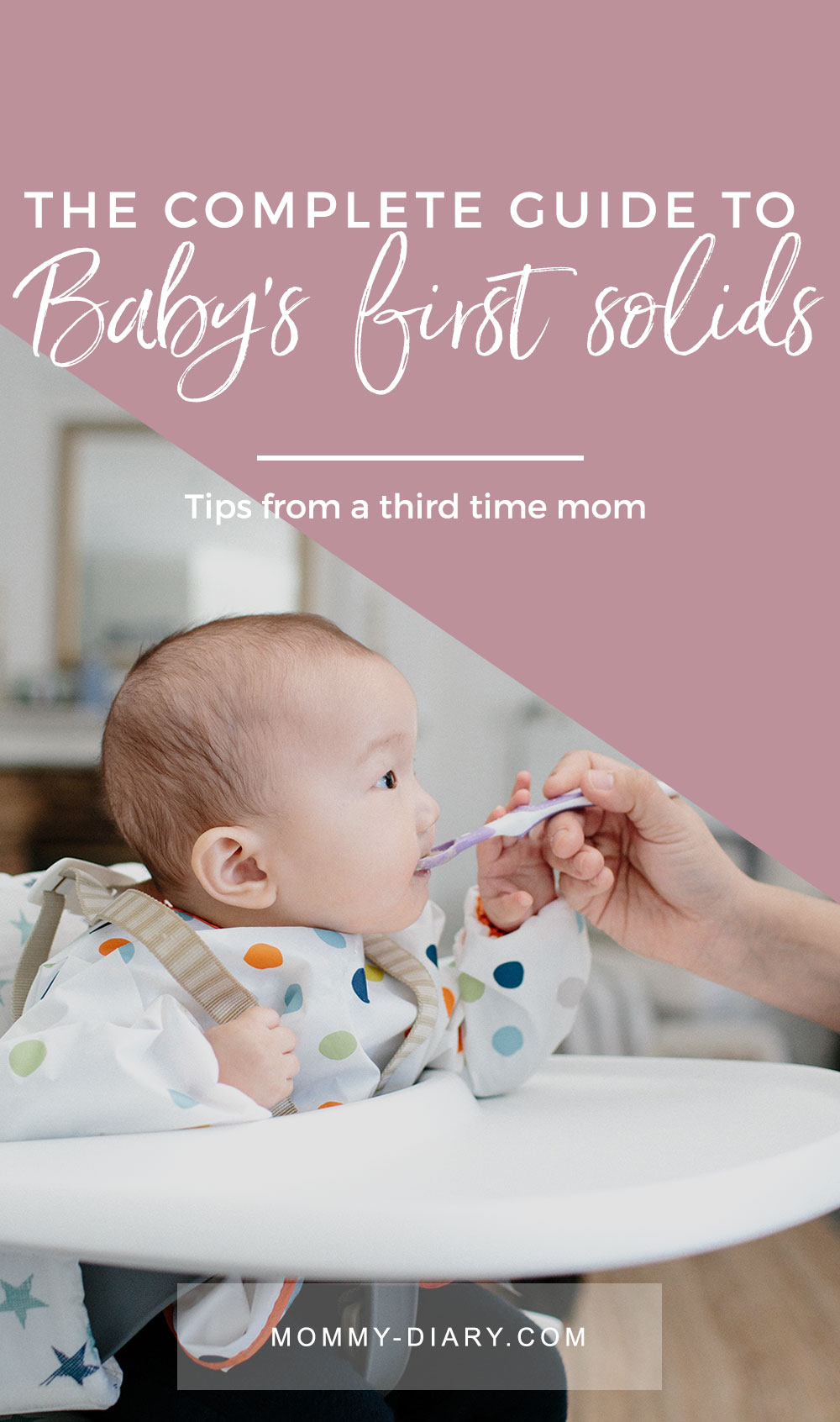 I'm part of buybuy BABY's Babyhood influencer network which allows me to bring you the latest baby gears, inspirations and reviews. Thank you buybuy BABY for sponsoring this post. As always, all photos and opinions are my own.