The following post is sponsored by Baby Cubby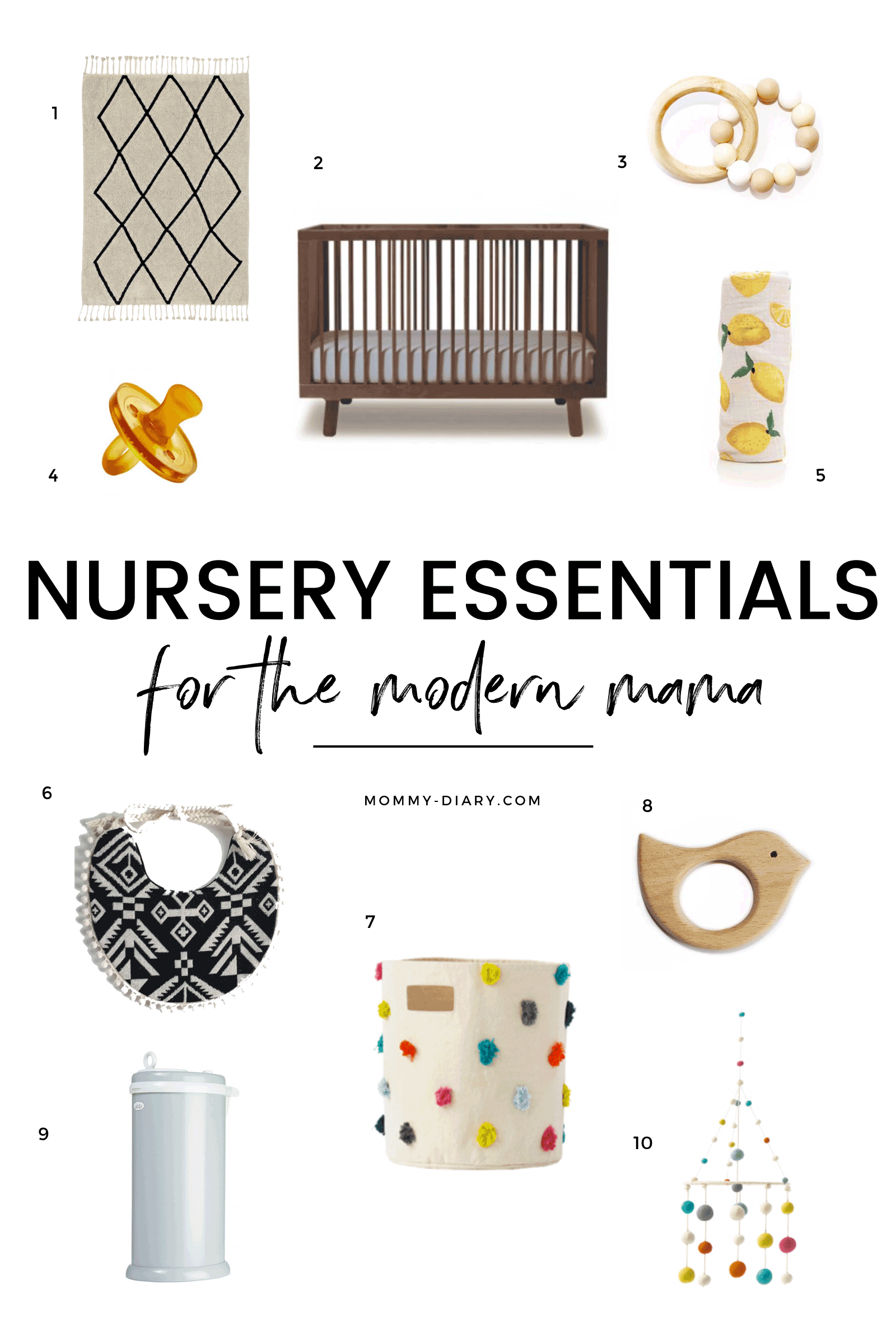 When I was pregnant with my third child, I was surprised at how much baby products have changed. There were so many new and innovative products on the market, it made pregnancy and motherhood that much more enjoyable and exciting.
Today I want to share with you some of my favorite nursery essentials for babies in their first year. As a third time mom, I now know how to balance style and practicality. You can find many of these items at Baby Cubby, a modern parent's baby store that's much more than your traditional baby store.
What is Baby Cubby?
Baby Cubby team is made up of parents who understand that parenthood is the most fulfilling and hardest task in the world. They are passionate about bringing the best and safest baby gear to modern parents by testing out many of the products themselves. You can tell by their carefully curated selections that a lot of thought and expertise goes into each product they sell at their shop. They offer free shipping nationwide and price matching even with Amazon. You can read more about them here. If you're around Utah, you can even visit their off line store!
1. Lorena Canal Rug
I have this rug and I love it. It's neutral, versatile and best part of all, it's machine washable which is perfect for the nursery.
2. Oeuf Sparrow Crib
This is one of the best looking crib in the market today. It's made of solid birch and baltic plywood and finished with non-toxic paint. With three adjustable mattress heights and toddler bed conversion kit, this crib will grow with your child or last through multiple children.
3. Teething Ring
I love this teething ring by By Baby Bubbles. Made with beautiful hardwood and food grade silicone, these teething rings are simple, cute and safe. Teething babies love them!
4. Natursutten BPA free pacifiers
These are 100% natural rubber and is softer than other pacifiers in the market. It's one piece design means there are no joints and cracks where bacteria can accumulate. No BPA, PVC, chemical softeners or artificial coloring. It's made in Italy.
5. Little Unicorn swaddle blankets
Little Unicorn swaddle blankets are my favorite. They're large enough to be versatile, soft and has the cutest prints for both boys and girls.
6. Reversible bib
Bibs are no longer childish and unfashionable. These Billy bibs are reversible and super cute, babies can drool and eat in style!
7. Petit Pehr storage bin
These tassle storage bins are the cutest additions to any nursery. These bins come in many colors such as pink, gray and blue. I love using them to store unsightly blankets and toys and keep the nursery organized in style.
8. Bird Teething Toy
I find these wooden teething toys to be essential for every teething baby. They're safer and cleaner than plastic chewing toys and my 6 months old has been using one of these since he turned 4 months old. The other day I found him gnawing on the back of a wooden chair, which made me realize why wooden toys are better. These sooth and satisfy teething gums.
9. Ubbi diaper pail
These ubbi diaper pails are popular because they don't require plastic bags. They effectively lock odors in and has child safety lock.
10. Petit Pehr crib mobile
These merry go around mobiles are perfect for modern parents. The design and colors are chic and modern and can fit many different nursery styles. They're on sale at Baby Cubby, so grab them while they last!
What do you think about these nursery essentials? Which is your favorite? If you liked this post, you can also check out my newborn essentials post here. 
Thank you Baby Cubby for sponsoring this post. As always, all opinions are my own.
If you enjoyed this post, please pin the photo below! It helps more parents find this post and supports this blog!