I can't believe my baby girl is one year old already! We had to postpone Rumi's large Korean first birthday celebration, so we came up with this at home smash cake photoshoot idea to celebrate safely in the meantime.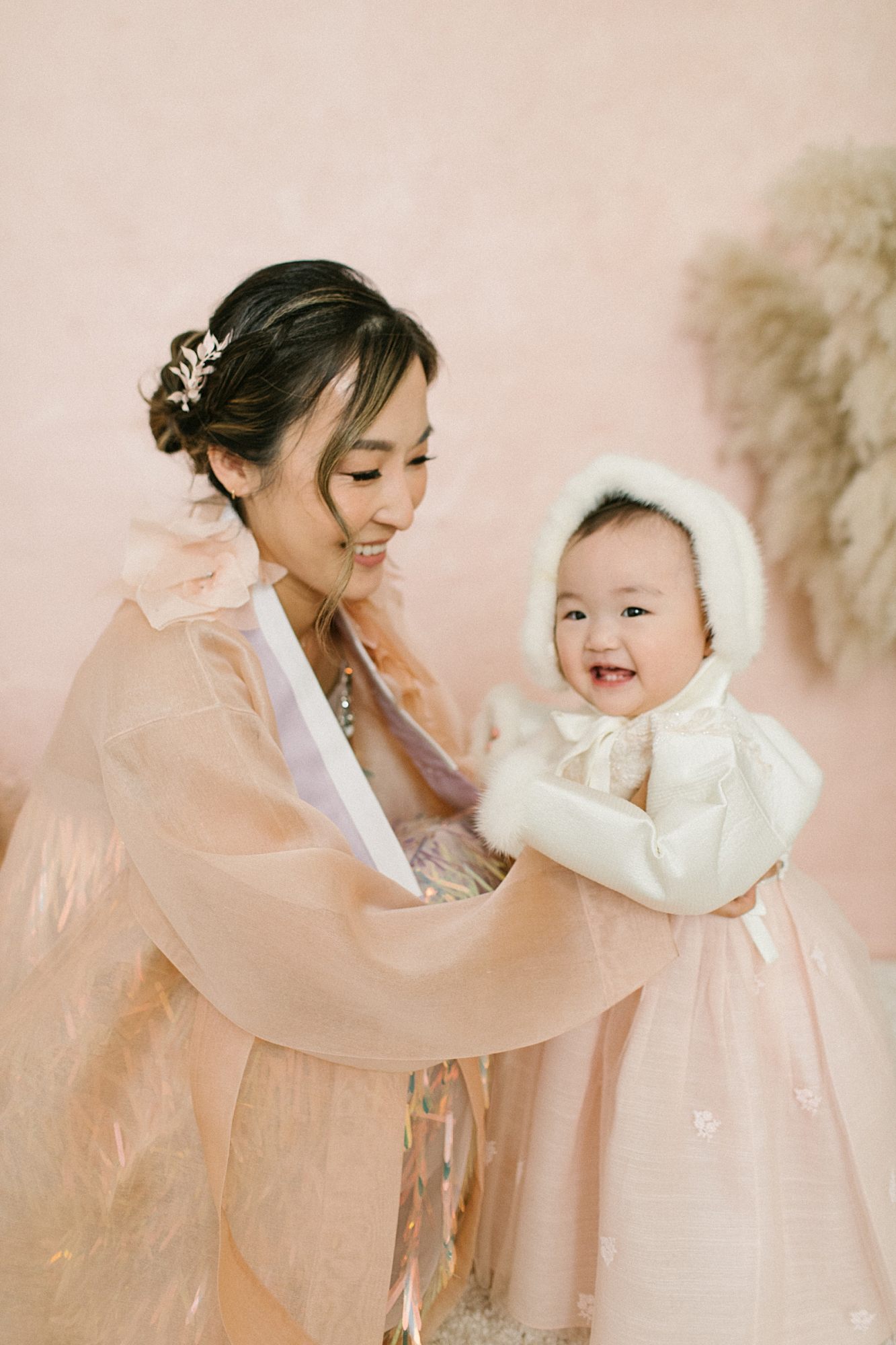 For this COVID safe, smash cake photoshoot, we set up a pretty in pink themed photo backdrop at home. You can find more tips on how to recreate this look in this blog post.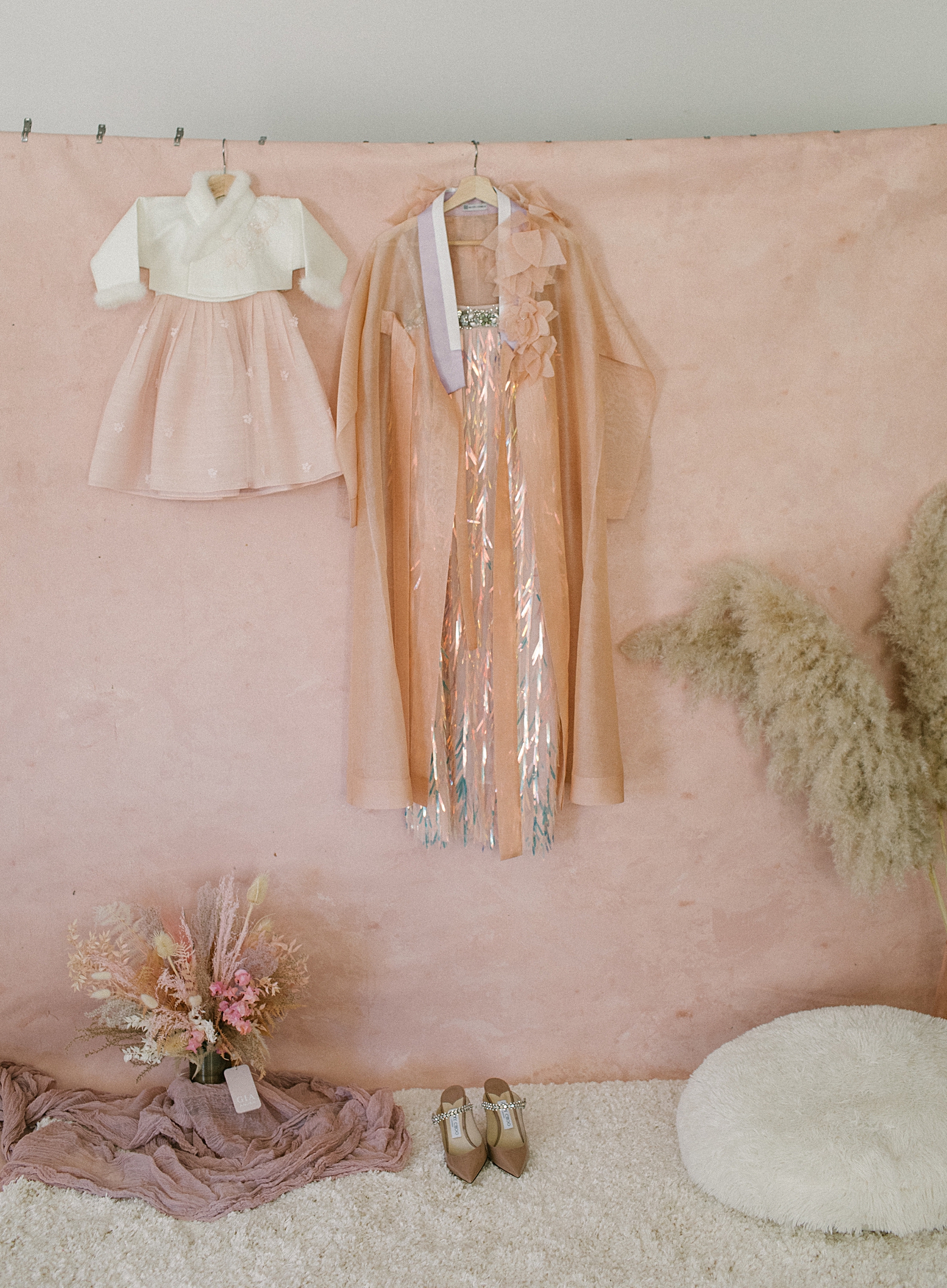 The star of the show was definitely our coordinating mommy and baby outfits. Since I am getting custom hanboks made for myself and Gia Rumi for the larger celebration, I wanted to wear something a little different for this photoshoot. I visited the Meehee Hanbok studio in LA and became so inspired by all of her beautiful pieces.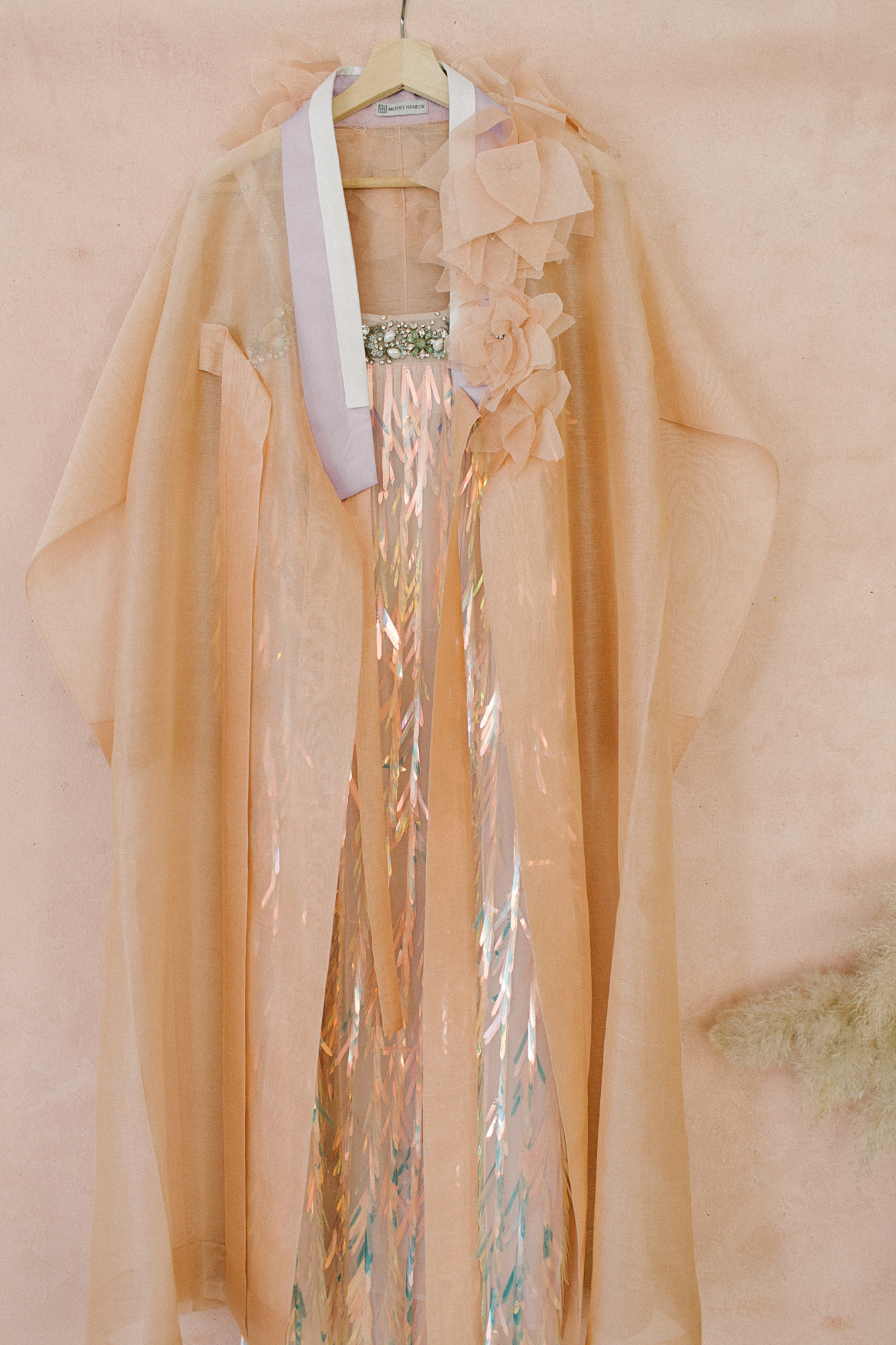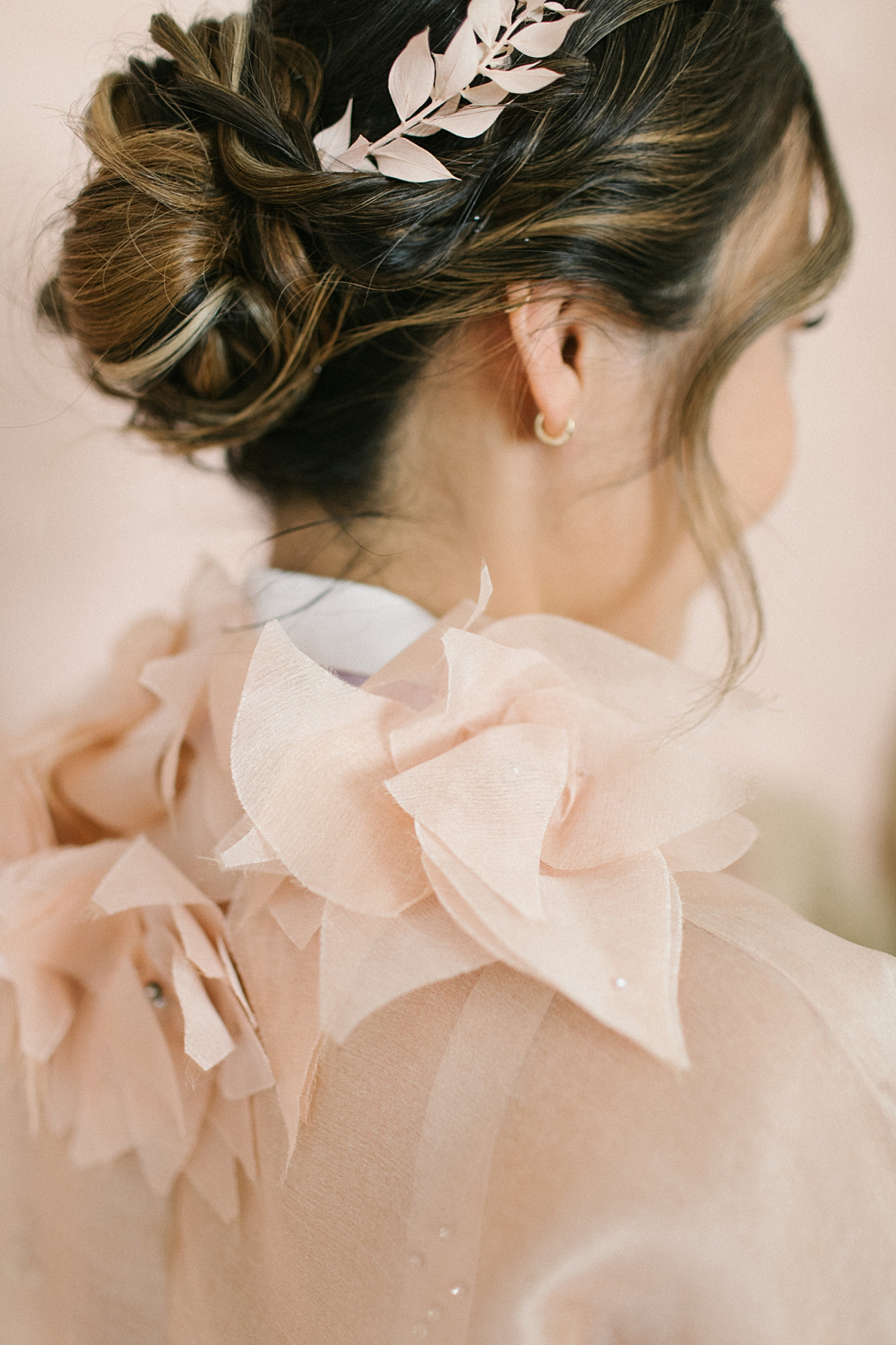 Modern Korean Hanbok Outfits for Mom and Baby
Each one of the hanboks in her studio is custom designs and is hand sewn with high-quality silk fabric from Korea. You can find a lot of her recent hanbok designs on her Instagram page @meehee.hanbok. Her pieces are worn by many influential celebrities and are often featured in editorial magazines.
To say I am in love with her designs is an understatement.
These outfits I picked for us felt new and fresh, while still respecting traditional Korean culture. The blush pink modern dress and matching duster jacket was the perfect outfit for this photoshoot. It is modern, but still gives a nod to Korean tradition. In addition to the perfect dress with all the sparkle a mom can hope for, she also provided a beautiful traditional hanbok for Rumi. Rumi was the ultimate snow princess with the fur detail in her hanbok jacket and headpiece. I am so happy that we will have these photos to remember her 1st birthday forever.
For a really fun, but more casual second outfit, I wore the long hanbok duster jacket over a casual white tank and jeans. I loved the touch of Korean tradition in the jacket with my casual, every day outfit. I might just have to get a hanbok inspired duster jacket made, so I can always feel this fabulous in a tank top and jeans!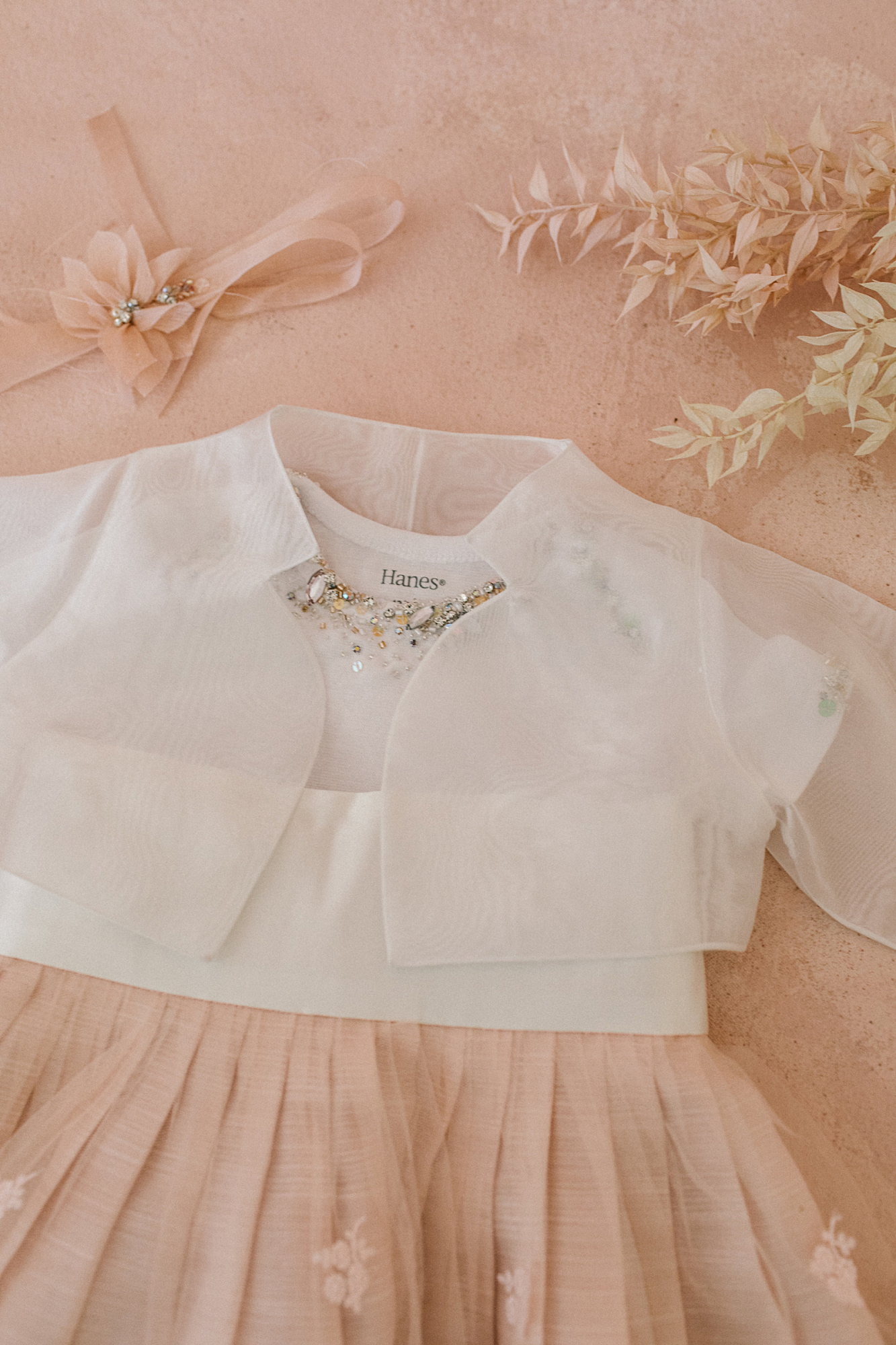 For Rumi's coordinating casual outfit, Meehee Hanbok fully decked out a plain white Hane's baby t-shirt. She hand stitched delicate beads and jewels onto a plain white Hane's baby t-shirt. We put this t-shirt over her traditional hanbok dress for a casual, but glam outfit.

Who knew something so simple could look so beautiful and delicate?
I have never loved a white t-shirt more in my life! This look is so unique, but still has a touch of Korean tradition. Meehee Hanbok always does such a wonderful job designing every detail for her pieces.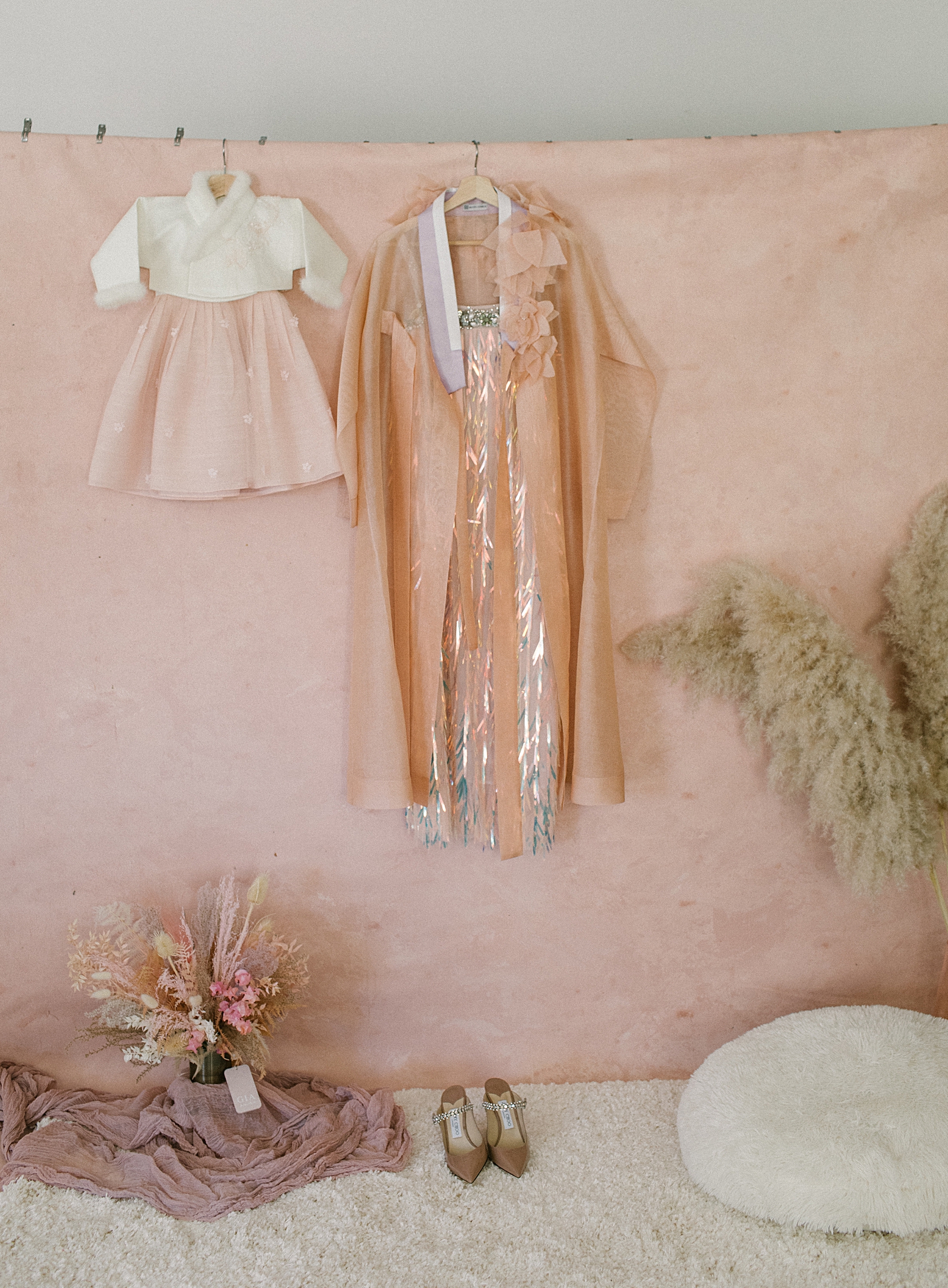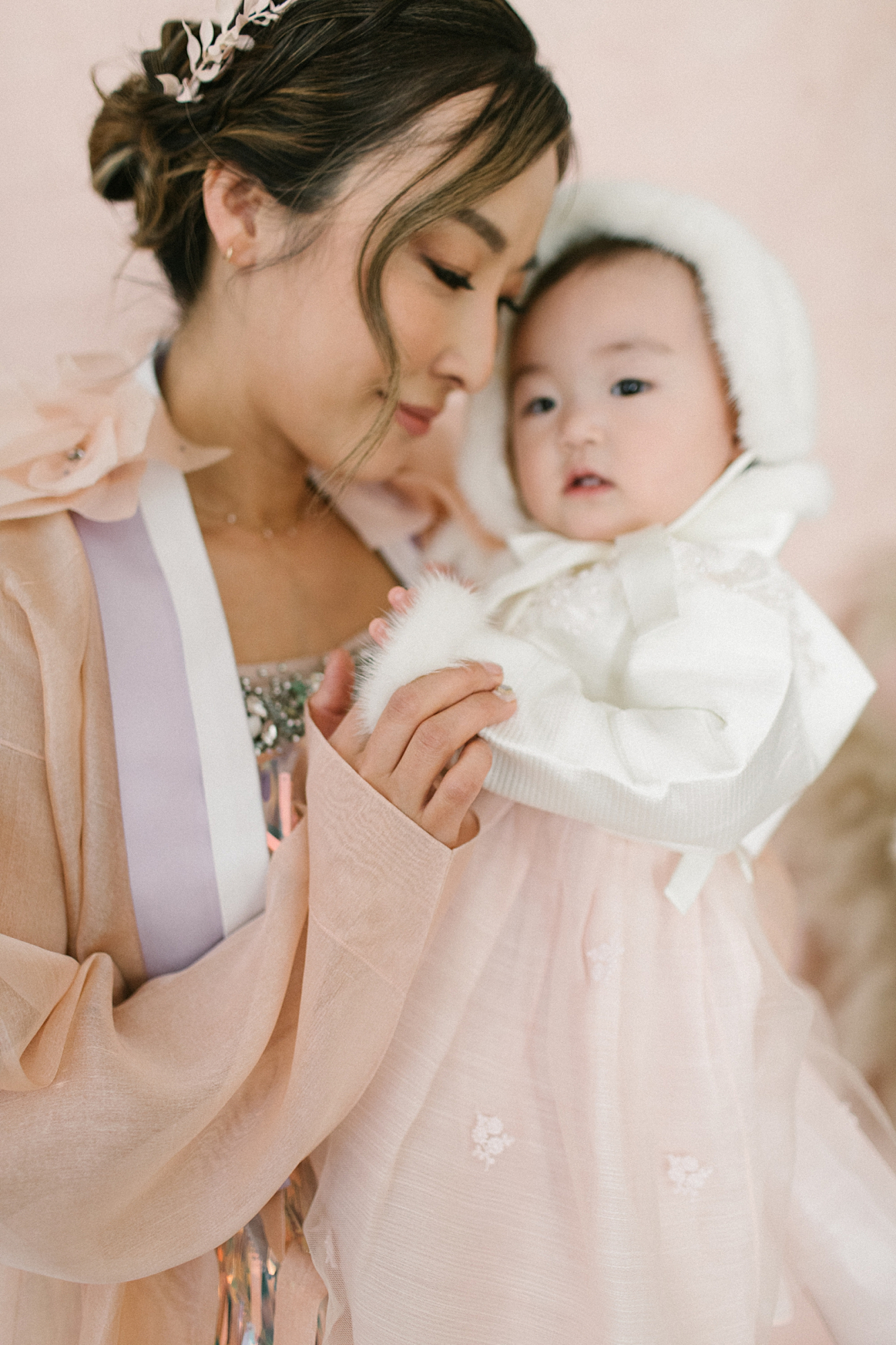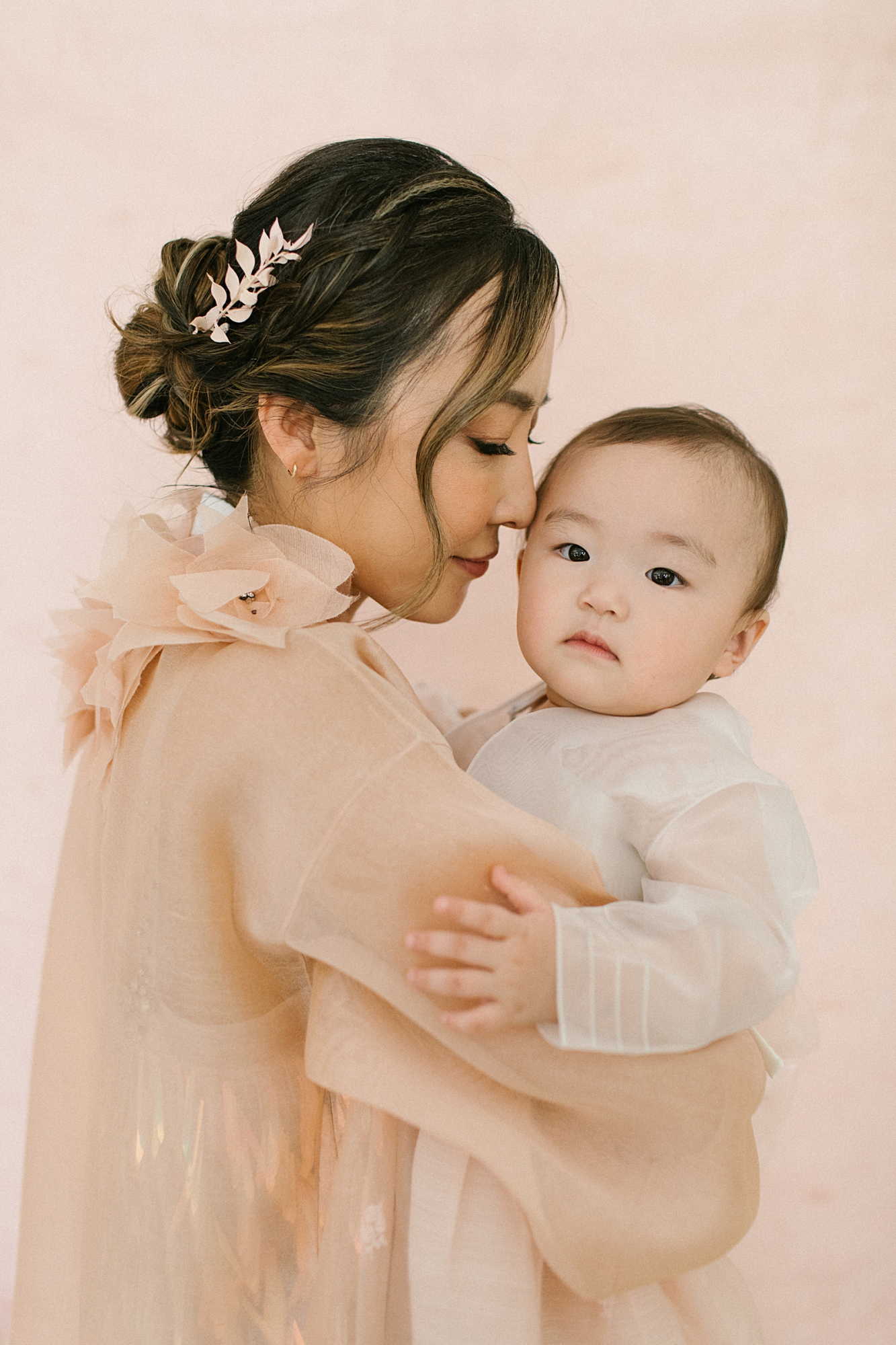 Overall, I feel so lucky that we were fortunate enough to capture these moments dressed in such elegant custom outfits. I hope this inspires you to try out something new with your Mommy and Baby coordinating outfits.
Hanbok MeeHee Hanbok
Florals Bloom Box Designs
Hair & make up Kelly Zhang Studio