At the beginning of last year, I shared some of my favorite items of what to buy for a baby shower. Although you might gift some of the larger items like a stroller & baby monitor, it's also nice to consider gifting smaller and practical items that the new mama can use for the first year.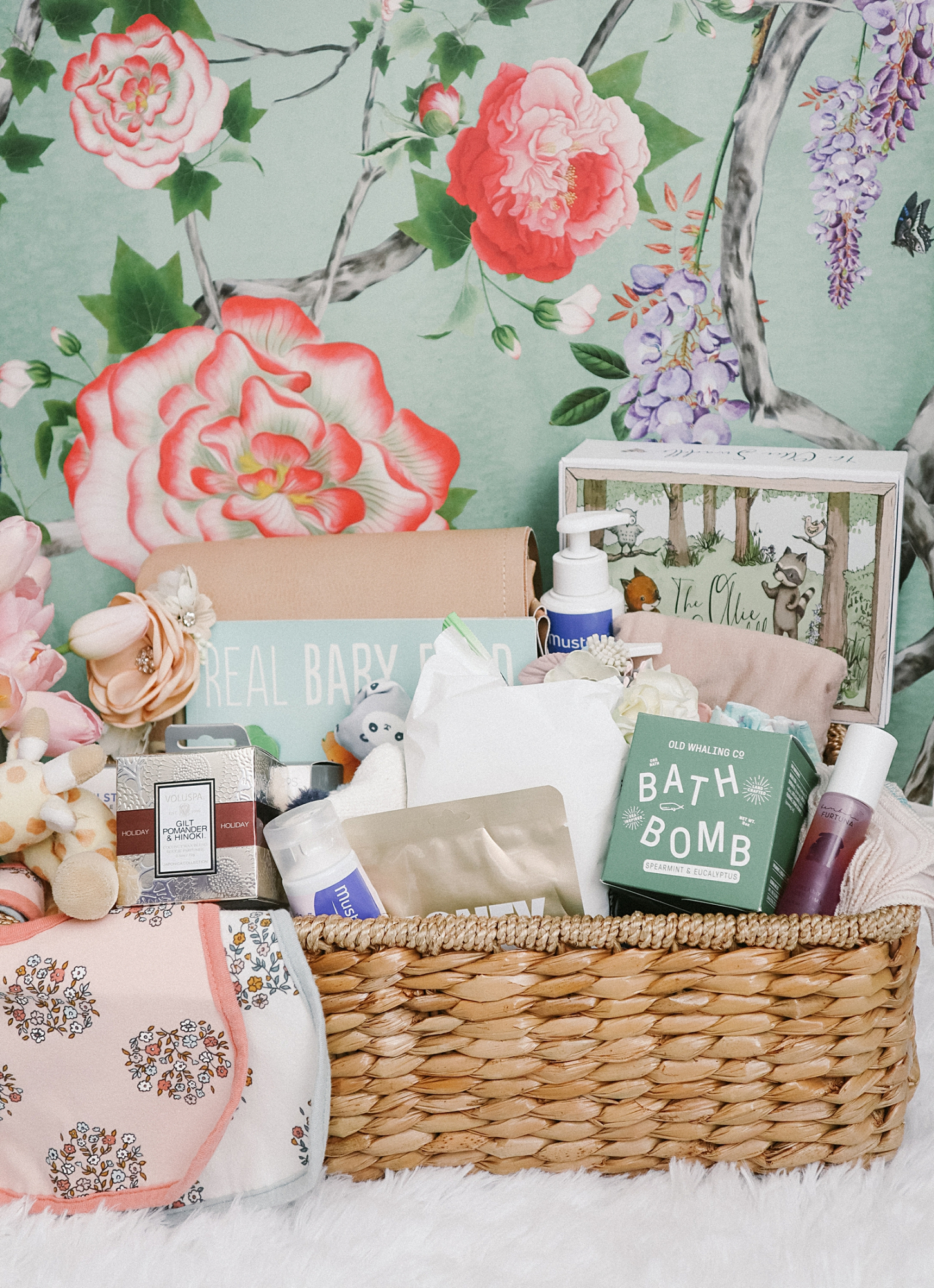 Today, I want to share this newborn baby gift basket idea that I put together for all the mamas out there with newborns. This is something that I would've loved to receive when I had a newborn. It's practical, thoughtful, and carries some of my favorite essentials!
DIY Babyshower Newborn Gift Basket Ideas
First, find the perfect or bin then fill it with some of these newborn baby essentials to create the personalized gift basket. I recommend the following items.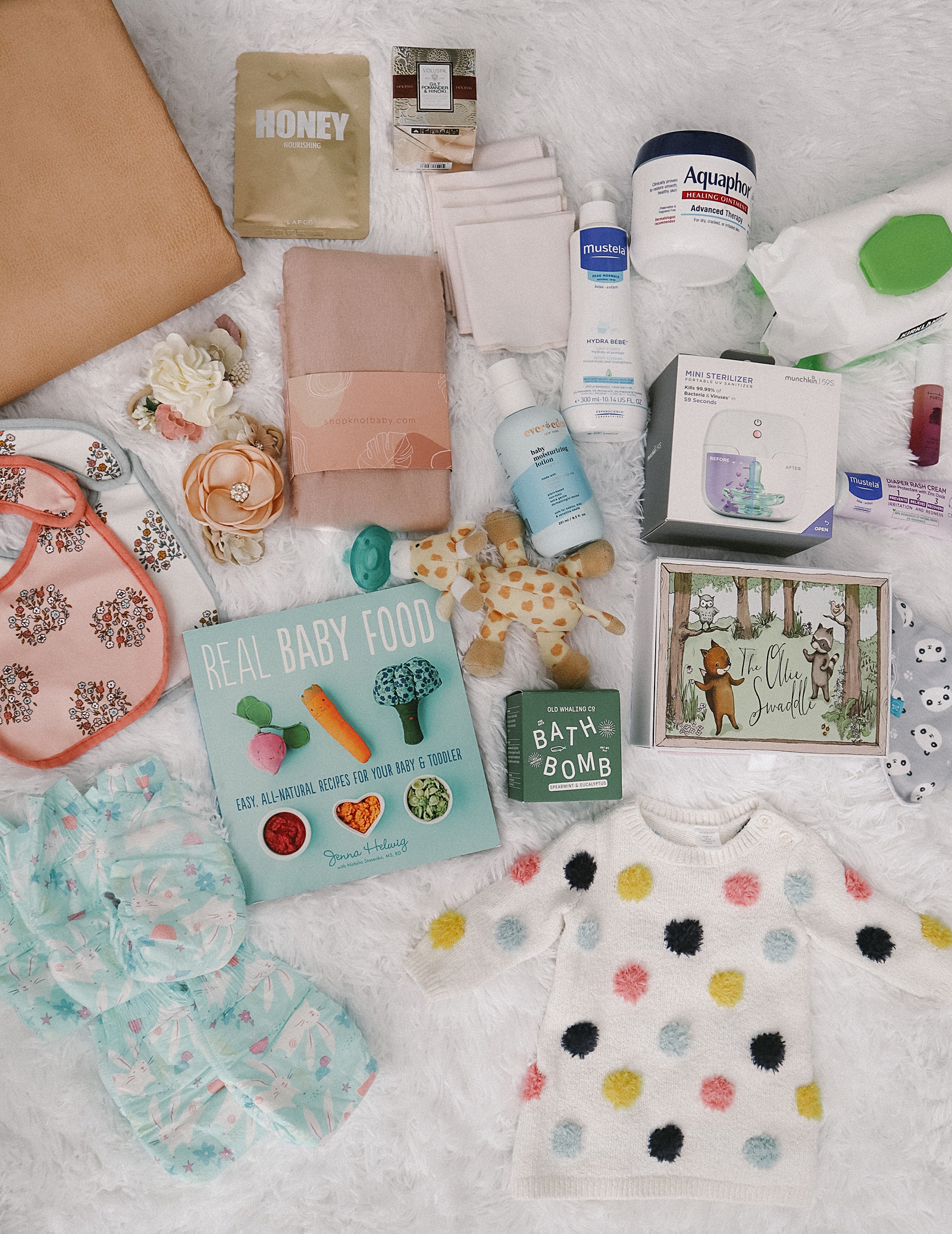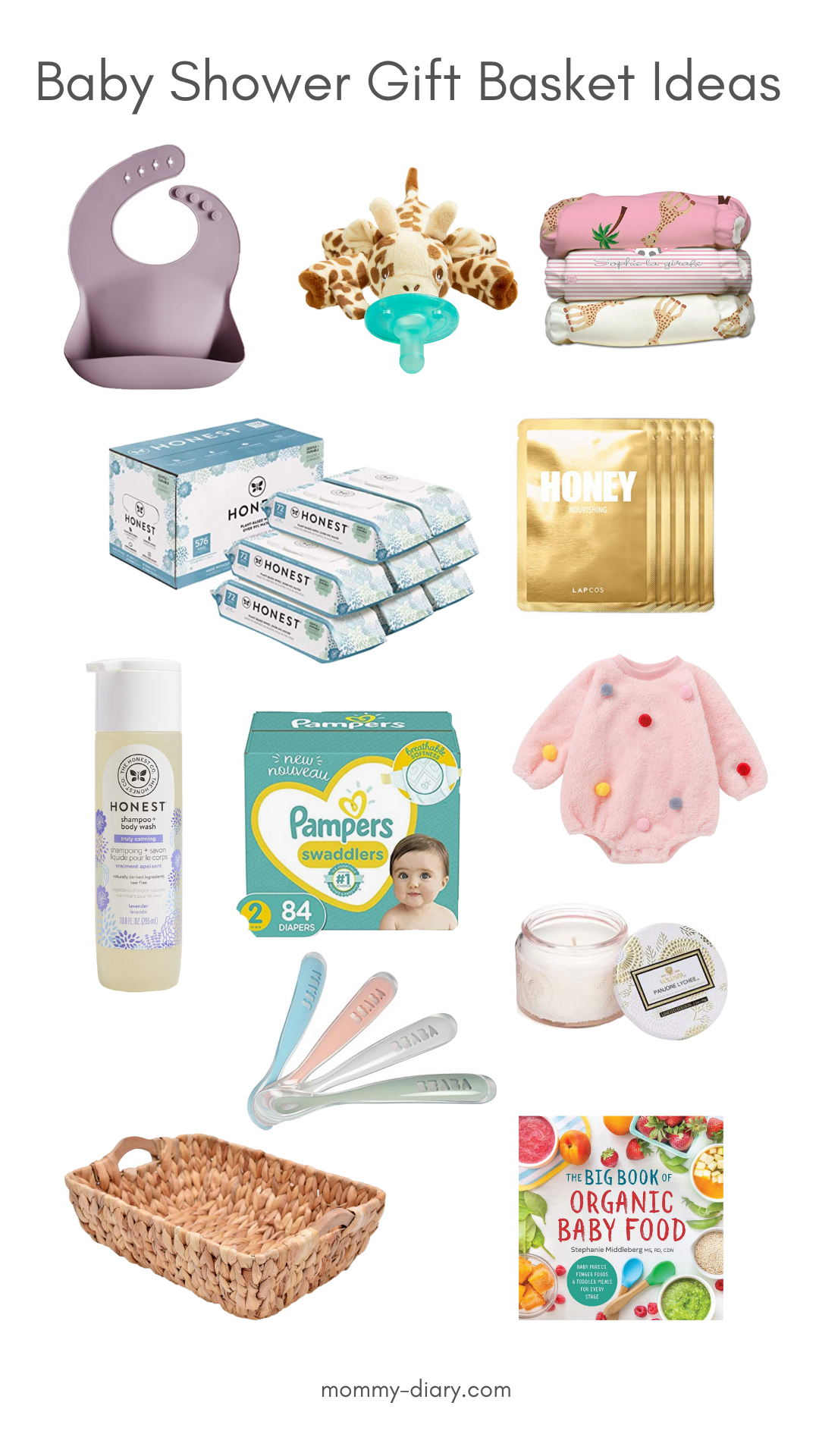 I love waterproof play mats that are foldable because of their versatility. You can use it on the ground in their nursery, bring it outside for a picnic, use it under their high chairs and it will be continually used even as they grow up. Waterproof ones are the best for easy clean up and this folding one is great to bring on the go.
My go to baby wrap is the Nalakai Ring Sling. It has pockets and is easy to strap on, unlike some other wraps that can be confusing and inconvenient.
You can't go wrong with a set of drool bibs and you can never have too many of these!
When the baby grows older, they can use these silicone bibs that will catch their food. It's nice to consider items that grow with the baby and this is one of them!
Rash cream is a necessity and it's always good to have this on hand.
I love Aquaphor because it's safe for babies and extremely versatile for the whole family. We always have giant tubs of Aquaphor on hand at all times!
I've gone through so many Mustela baby lotions and love using this on my baby! It's my favorite scent for babies.
Another good fragrance free baby lotion alternative is the evereden – it's great for their sensitive skin.
This one is too cute and babies love holding on to the giraffe while using this pacifier.
I'm obsessed with anything pom pom related, so this pom pom onesie is a cute filler item to add to the basket to bring some color and fun.

You can never have too many baby diapers!
If you want, you can also consider giving some sensitive baby diapers as well.
Reusable cloth diapers can be daunting to try, but it doesn't hurt to introduce mamas to this so that we can all work on reducing our carbon footprint one step at a time. The Charlie Banana ones are easy to use and grow with your baby. You will end up saving money in the long run, by not having to constantly buy new diapers.
Another item you can never have too much of!
This is another optional one, but a nice touch to add so that if your mama wants to give her baby a little baby spa day she can add this at the end.
It's always nice to have a recipe book to guide them through the different stages of baby food. I know we have the internet to research as many recipes as possible, but I find it nice and convenient to have a book on hand to refer to or get inspired by!
You can never have too many of these for a newborn. Gender neutral colors are always nice to have too!
Burp cloths are a small item that new Mom's might forget to buy for themselves.
An affordable filler item that is also very useful, are a pack of baby socks!
Finally, don't forget to add a little something for some self care time.
Too often, I feel like we give items for moms to use for their baby, but we forget that it is important for moms to also take care of themselves. Here are some simple items that give moms a friendly reminder to take time to themselves.
The little items that you add for the mama herself makes it a unique baby shower gift. For additional items you can consider adding, you can visit my Amazon Shop page that has a list for some great Baby Shower Gift Ideas.
Did this give you some inspiration on what to buy for a mama with a newborn? Let me know in the comments what items from the list you will be including in your newborn gift basket!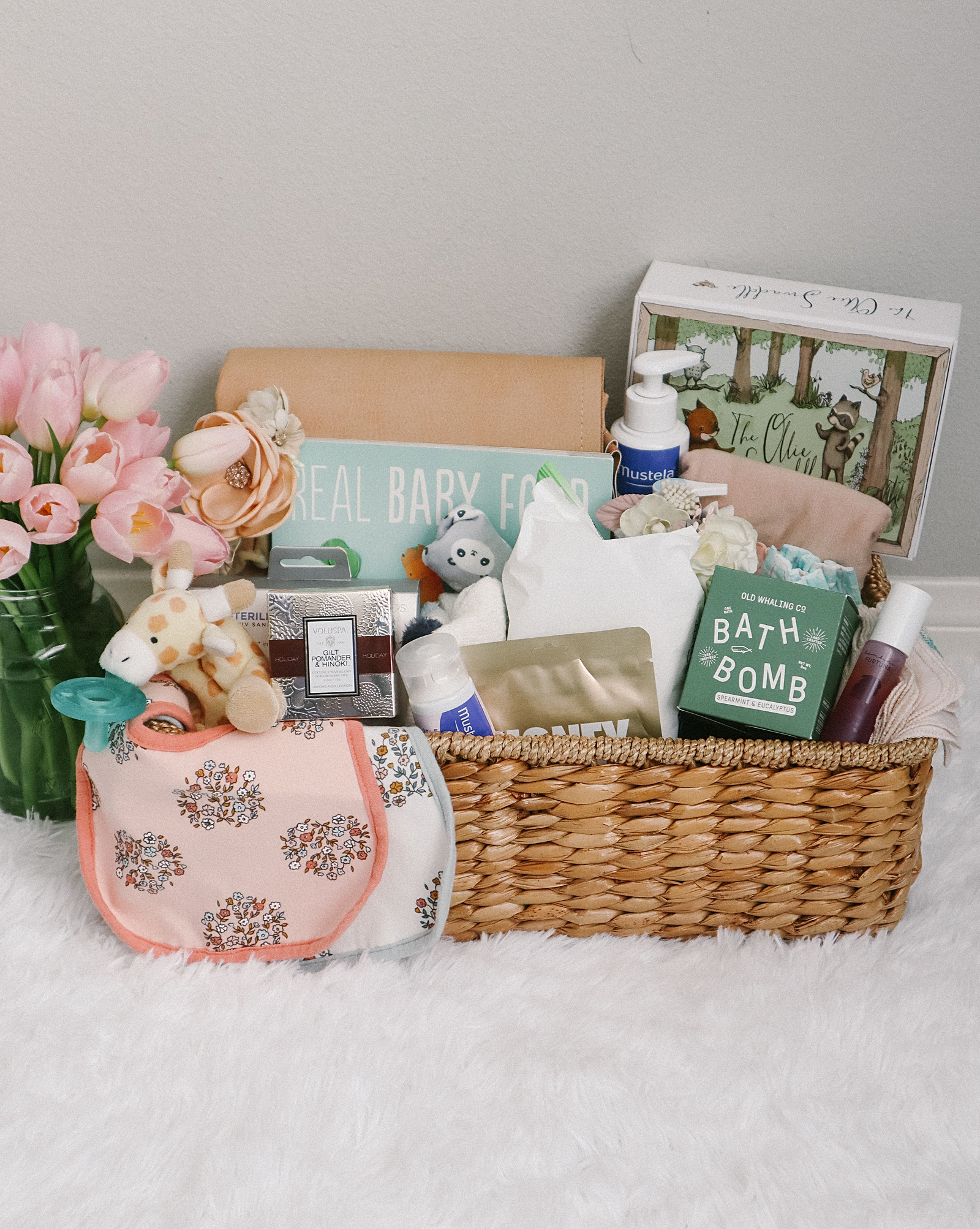 This post contains affiliate links that help to support the blog at no additional cost to you. Thank you for your support that allows me to create valuable content for families all around the world.