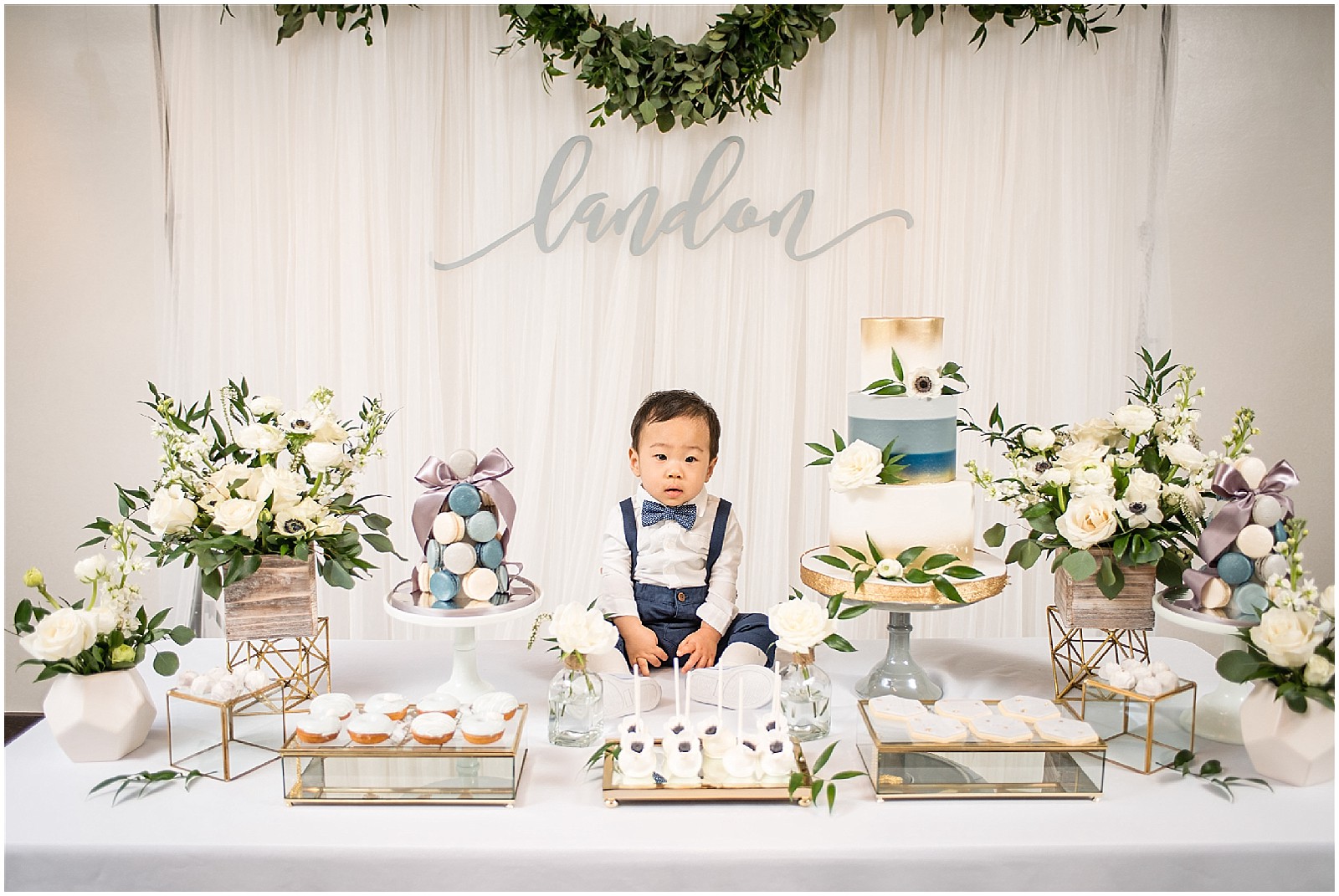 For this week's First Birthday + Dohl series, I'm featuring baby Landon's gender neutral coastal theme. I'm a huge fan of gender neutral colors and themes because of its versatility and classic charm. As you can see from the rest of the photos, the different shades of gray juxtaposed with hint of gold presents the perfect color scheme for a modern and coastal birthday party located in Santa Monica.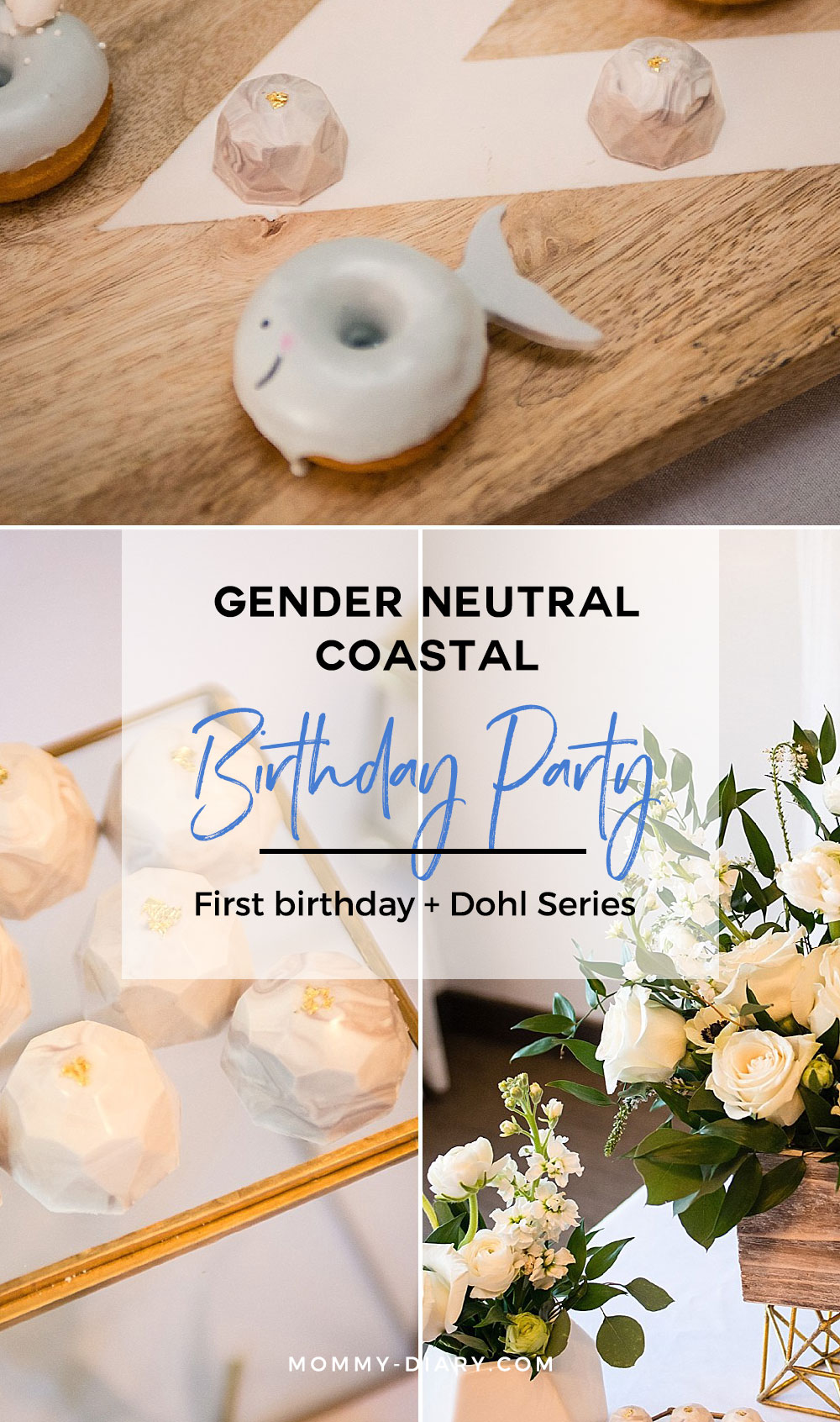 Location: The Huntley Hotel, Santa Monica
Style: Gender neutral, coastal, classic gray
Doljabi + Guest Table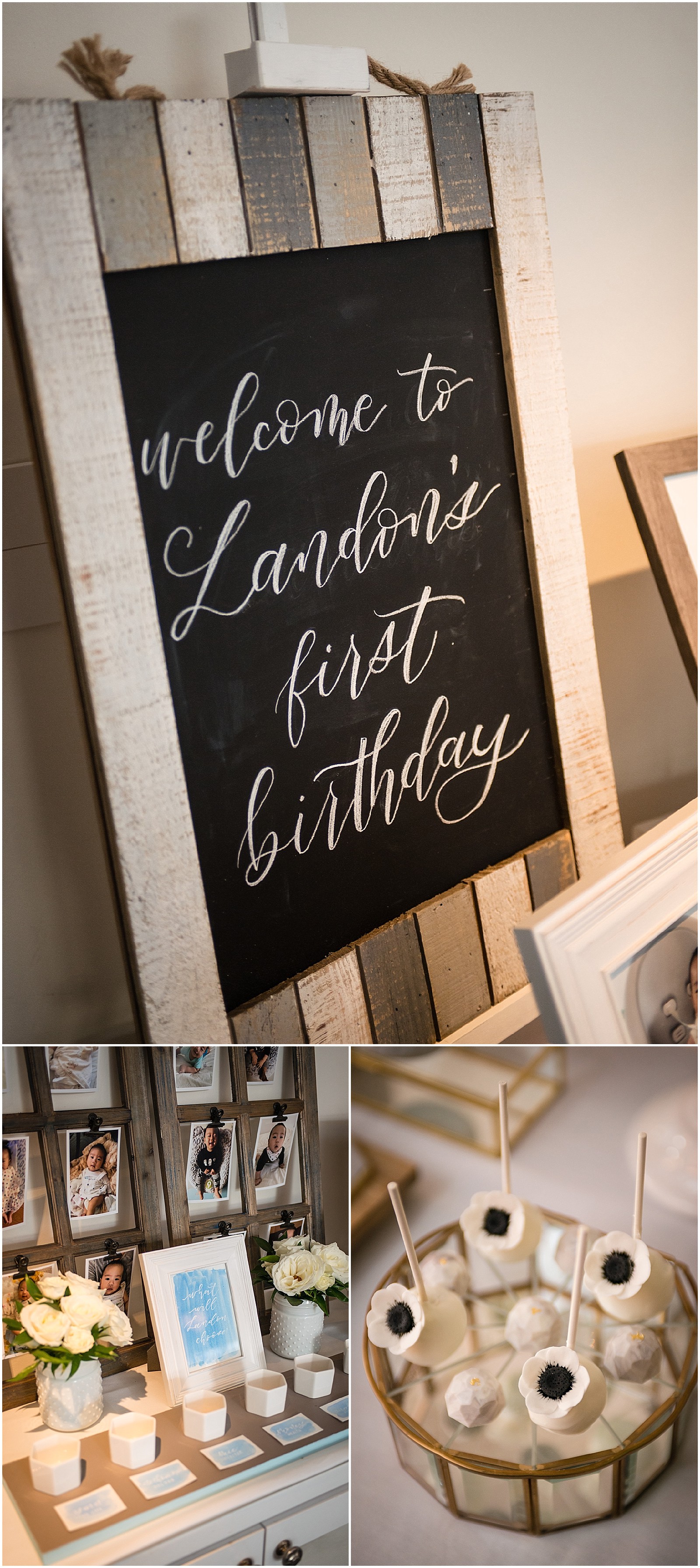 Assorted Desserts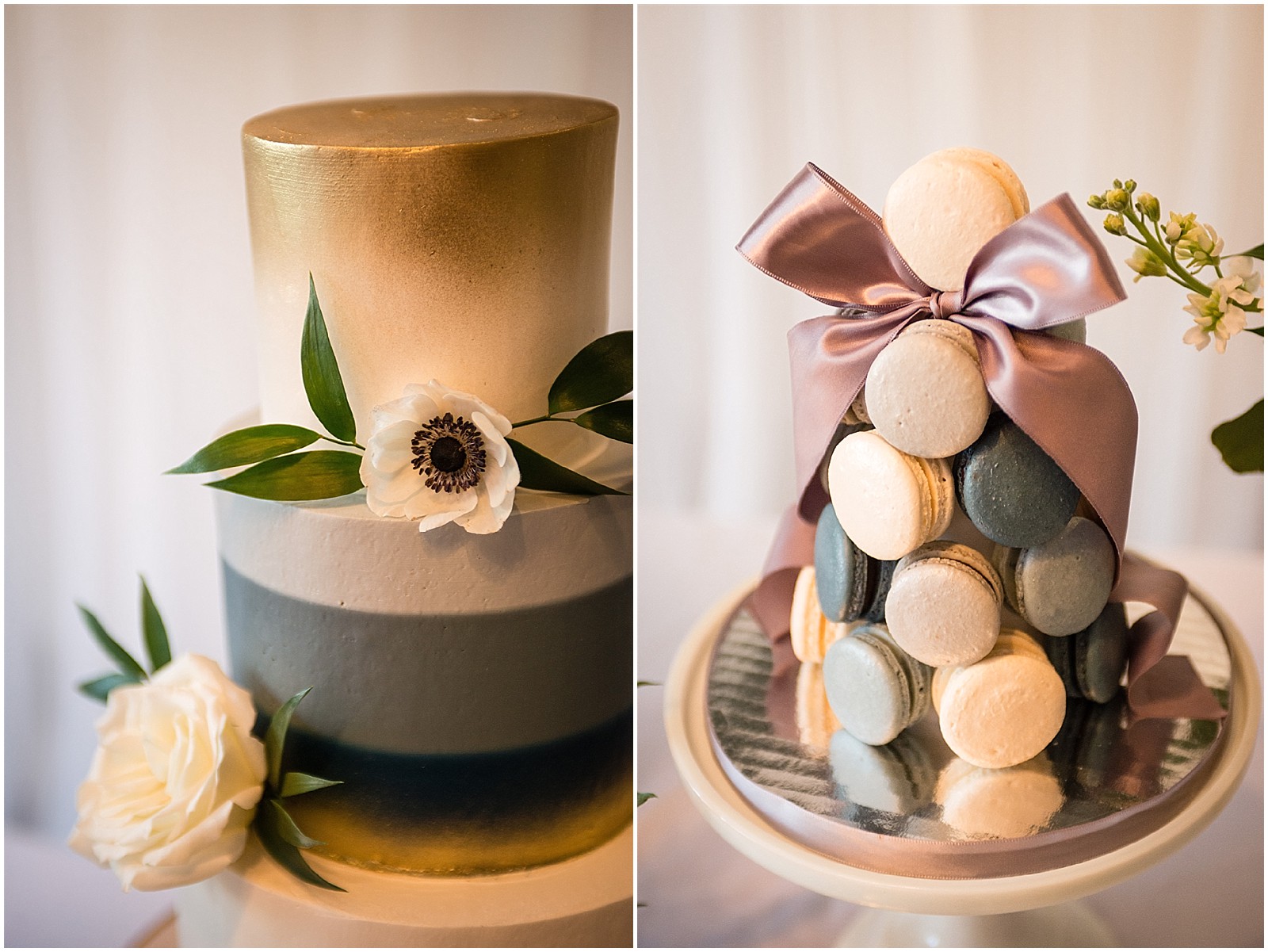 The beautiful two-tiered cake and macaron tower are custom made in varying shades of gray. I love the touch of fresh flowers and dusty rose ribbon that balances out the masculine colors.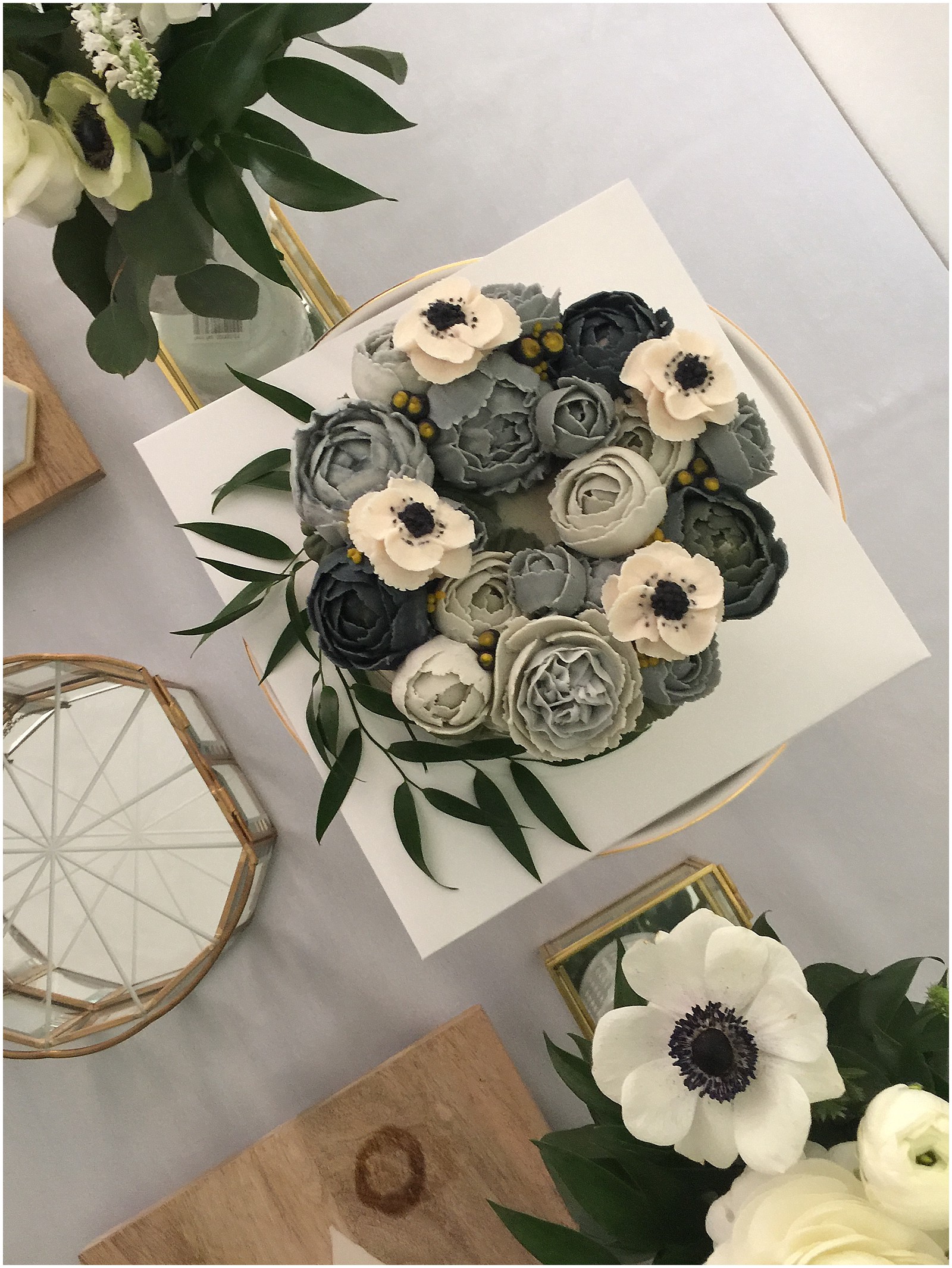 These duuk cakes (rice cakes) made with flowers are the latest trend in desserts. I love how pretty they are and its gentle nod to Korean tradition. The flowers are made out of red bean.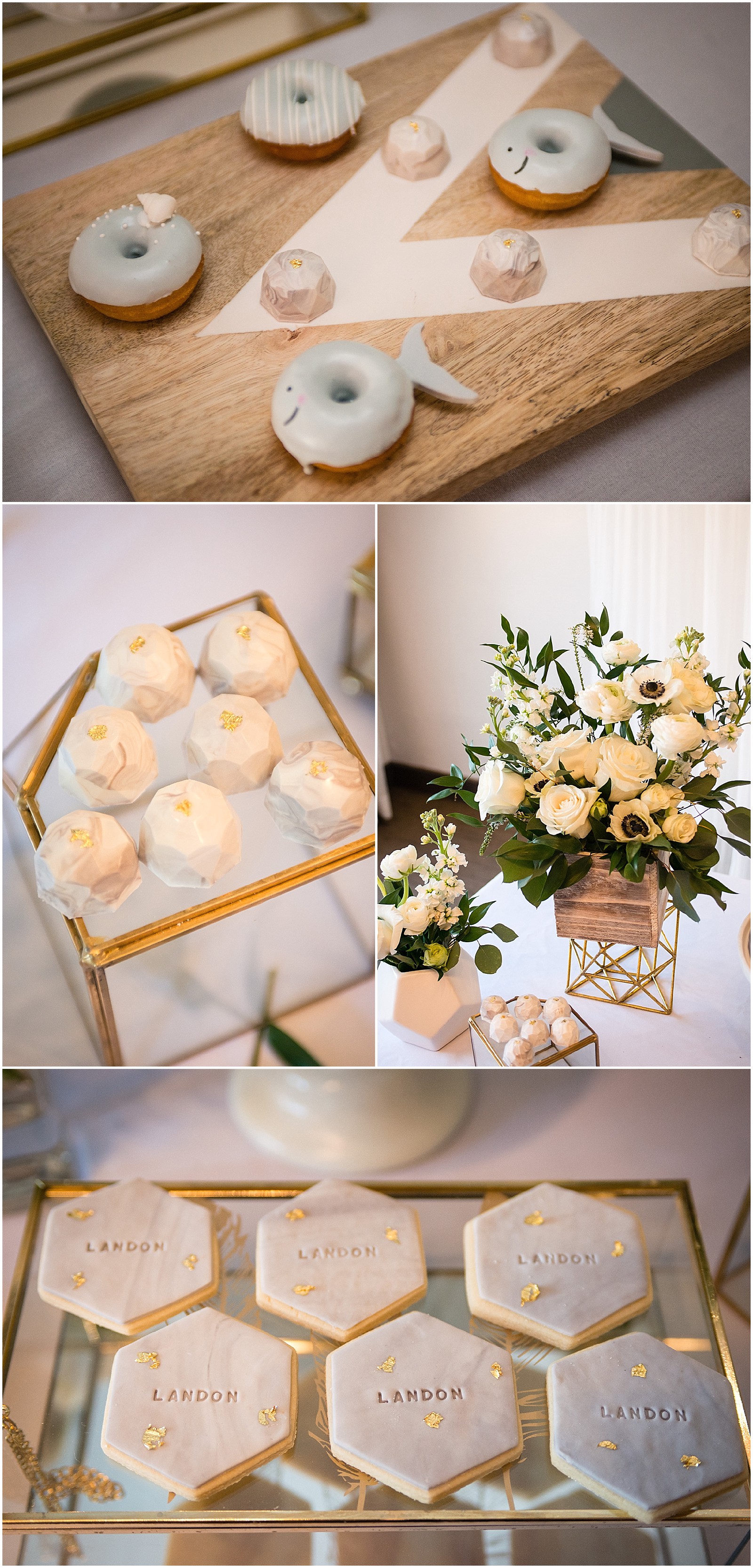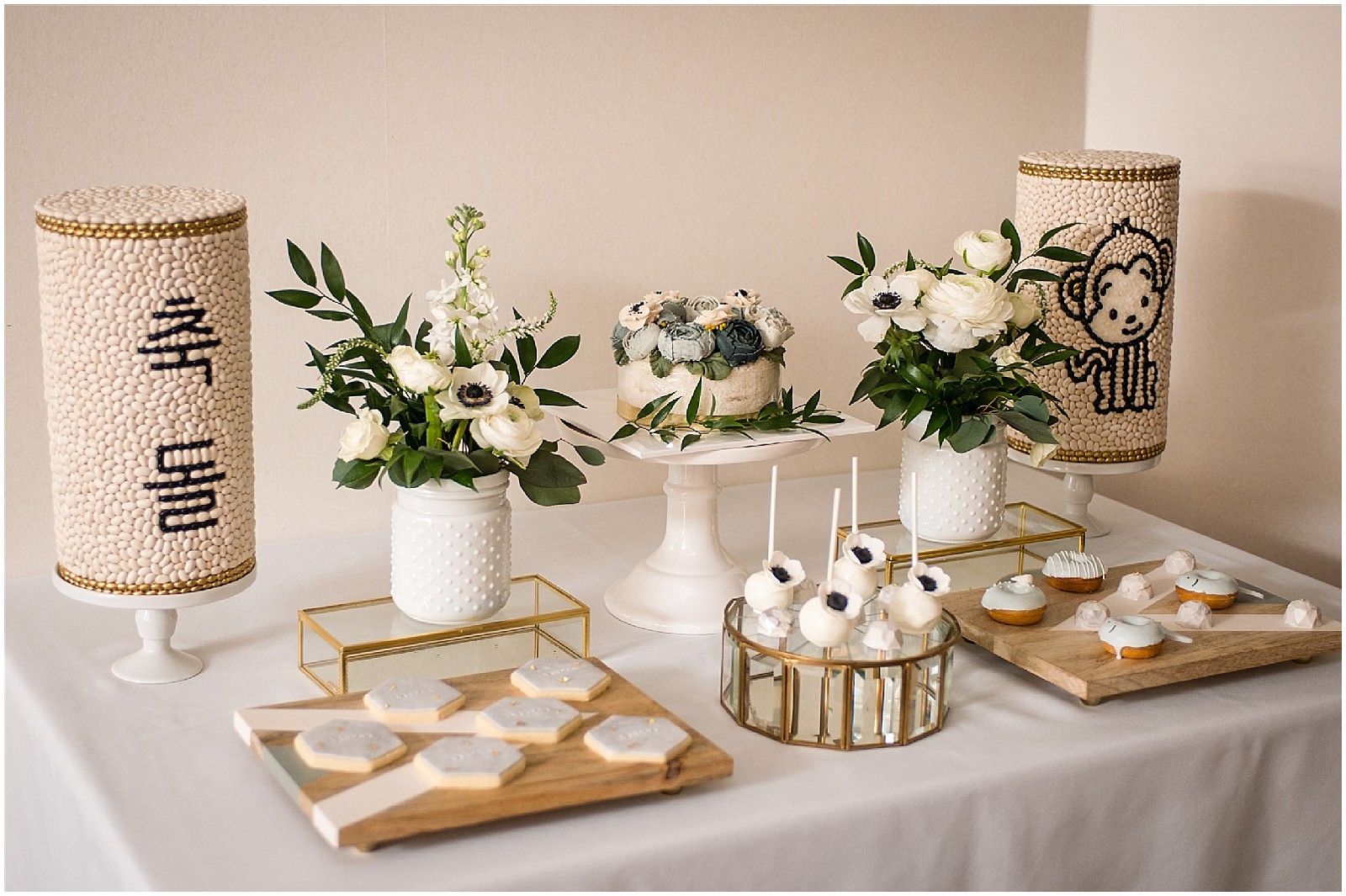 It's all in the details! Fish shaped donuts, personalized cookies, cake pops and classic dol towers. The monkey symbolizes the birthday boy's Chinese horoscope sign.
Doljabi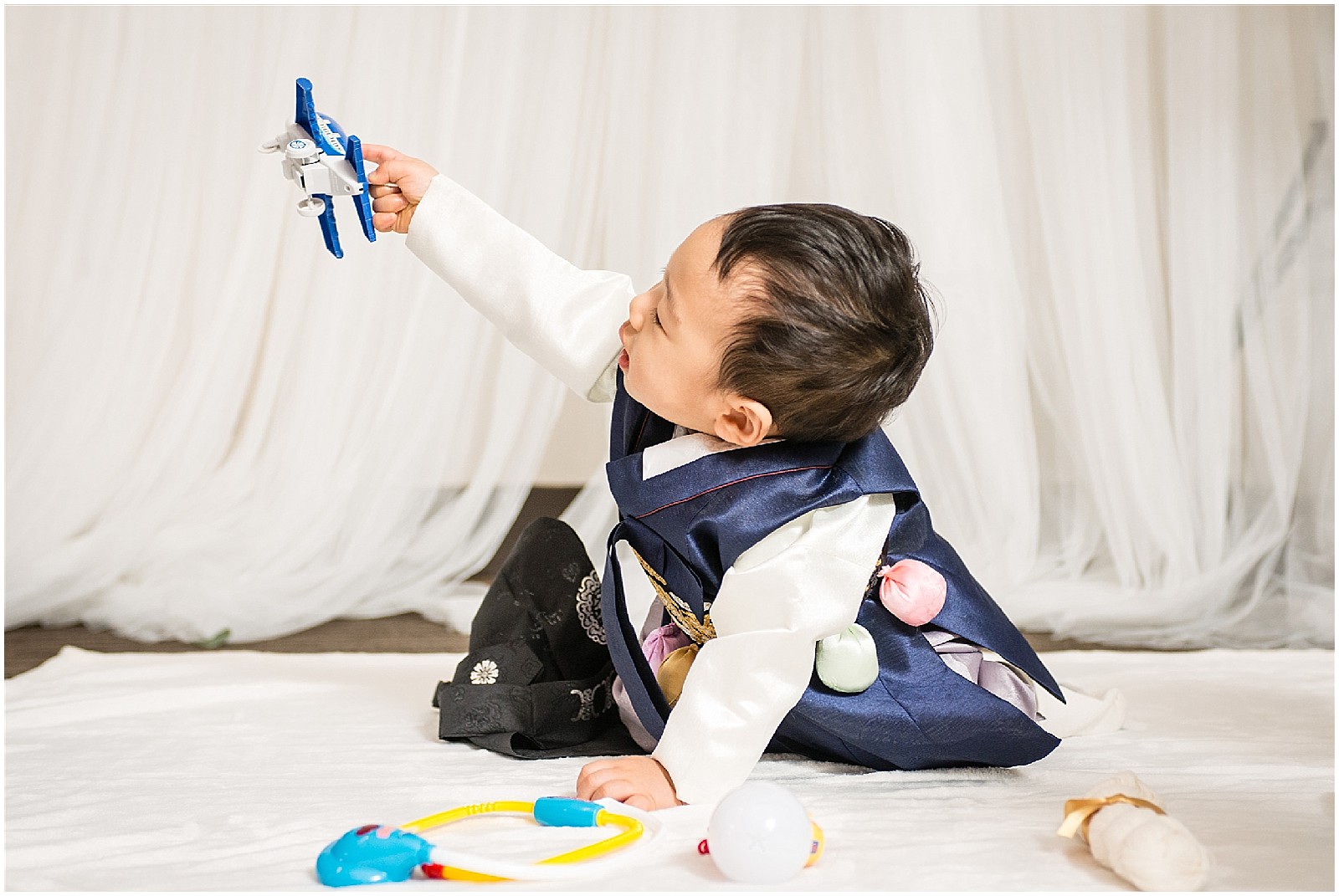 The birthday boy wears modern navy blue hanbok (Korean traditional costume) to match the rest of the party.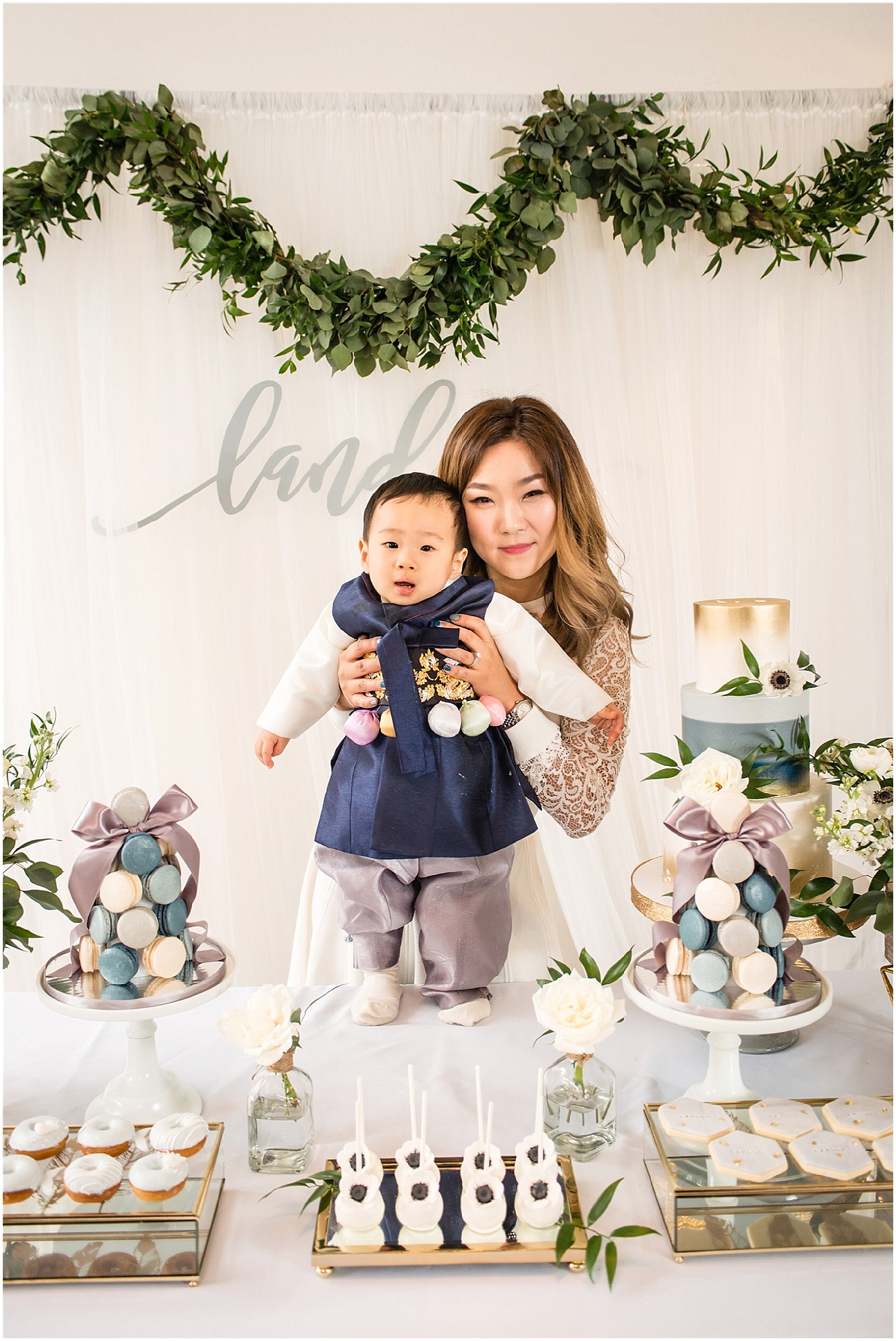 What an elegant and classy party for the cutest little boy. Congratulations Jin Hee on your son's beautiful dol. Hope Landon had a great first birthday and best wishes in the years ahead!
Vendors
Event coordinator: Style Chic Events
Cakes + Desserts: Sweet & Saucy Shop
Rice Cake: Cream & Dough
Name sign: Happily Ever Etched
Photography: Blue 22