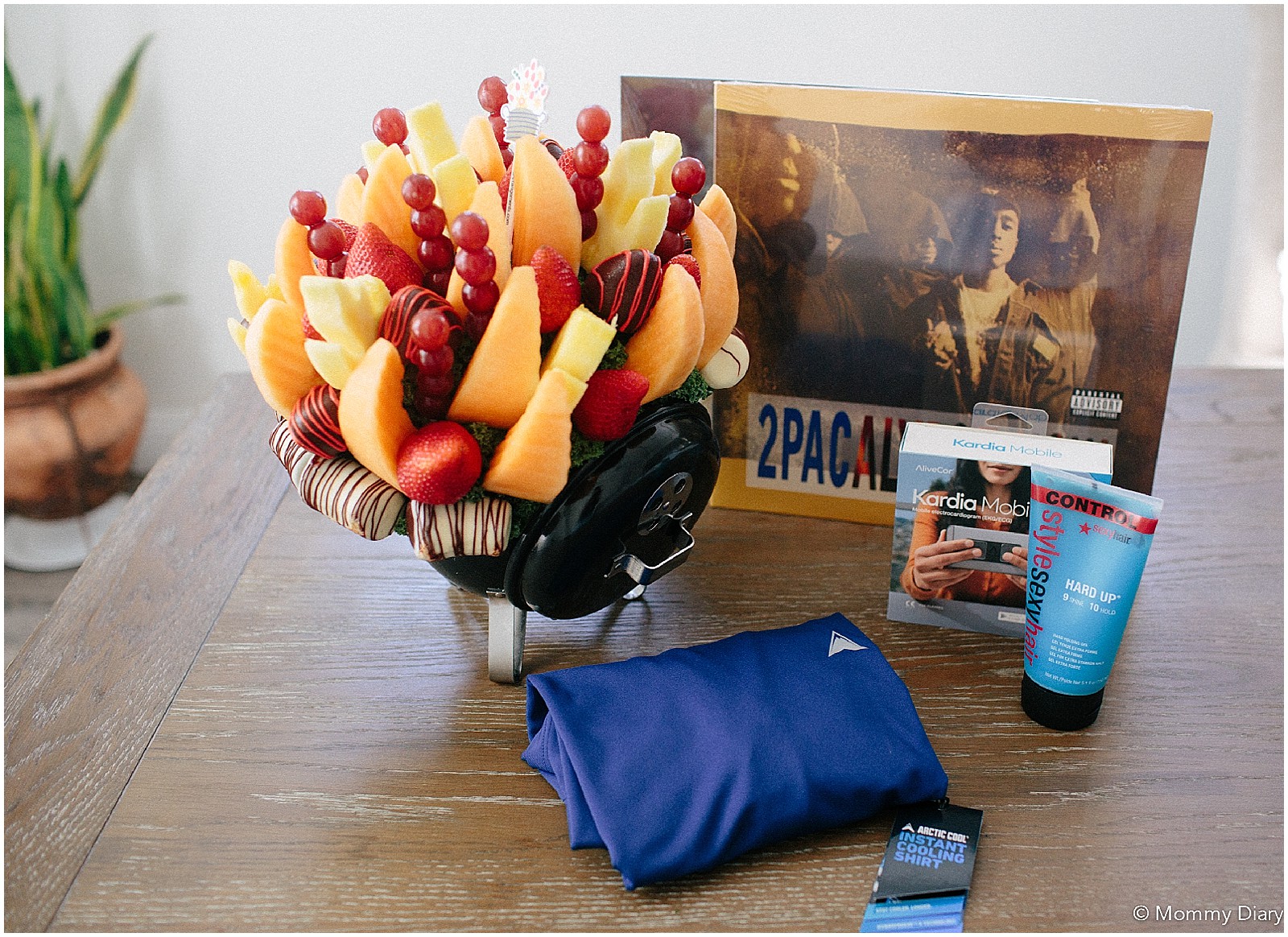 Father's Day is right around the corner, what do you have prepared for the special fathers in your life?
Like many hard working fathers and husbands out there, my husband is an unsung hero. He works hard to provide for our family, helps out around the house and manages to always come home with a smile no matter how tired he may be. Since I switched my son from breastmilk to formula my husband has taken over the nighttime feedings, drops off my daughters at school every morning and does whatever he can do to make my day easier.
Without him, I don't think I can manage our household with a smile on my face.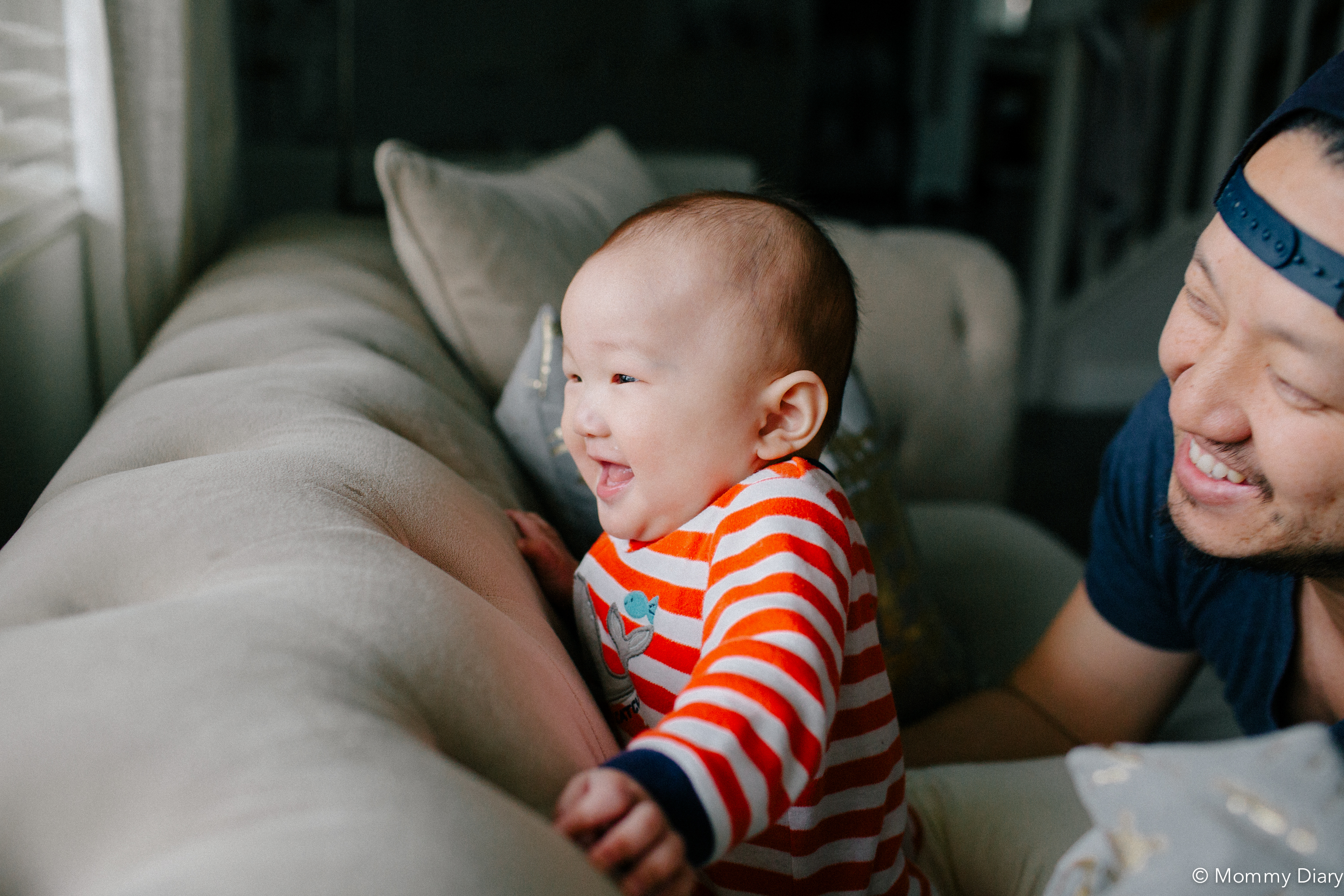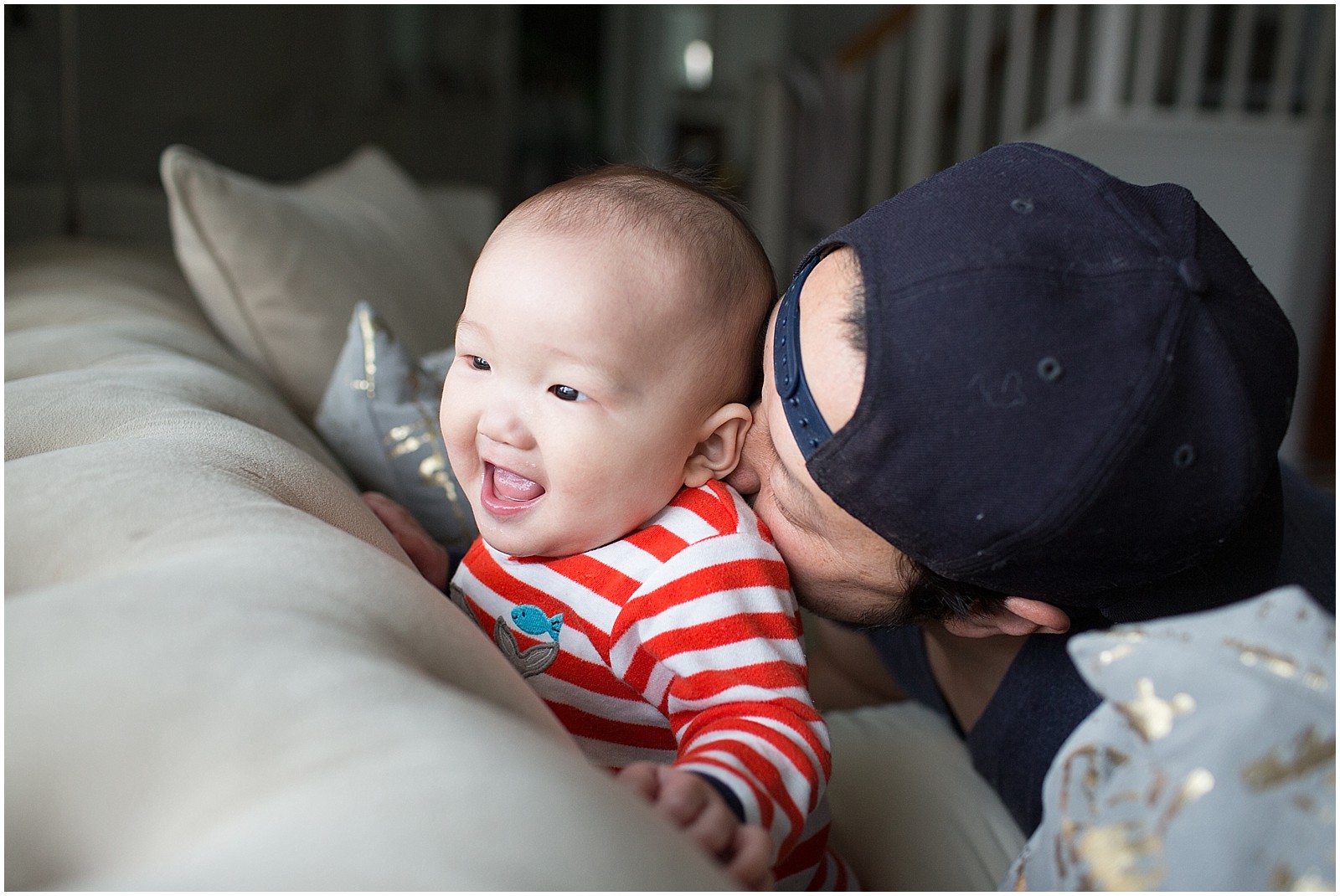 I'm sad to admit that despite my endless gratitude and appreciation for him, my busy life with three kids keeps me from taking the time to truly thank him for all that he does for our family. Therefore, I decided to use this Father's Day as an opportunity to show my token of gratitude with a thoughtful care package with gifts he will love.
Five Thoughtful Gift Ideas for Father's Day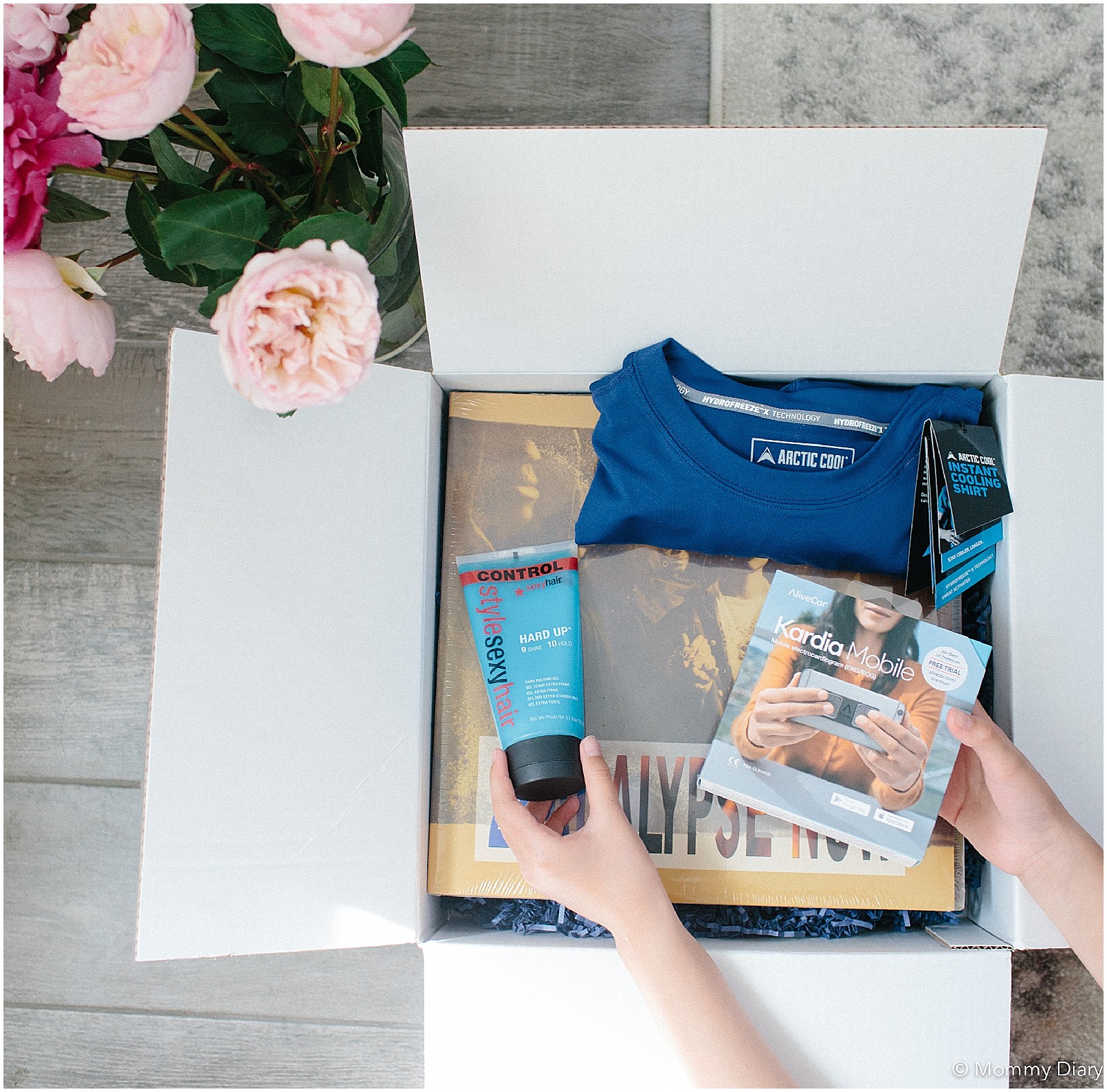 1) Gift of music
My husband's love for music runs deep. He was born and raised in LA which means one of his favorite types of music is hip-hop and rap. For So Cal kids who grew up in the 90's, Tupac was a household name and a legend. This year I'm going to gift him records from world's leading music company, Universal Music Group. In a culture of fast itunes downloads and digital everything, these old school records add a nostalgic touch for any music lover. It's also a great gift idea for collectors.
You can find more selections here.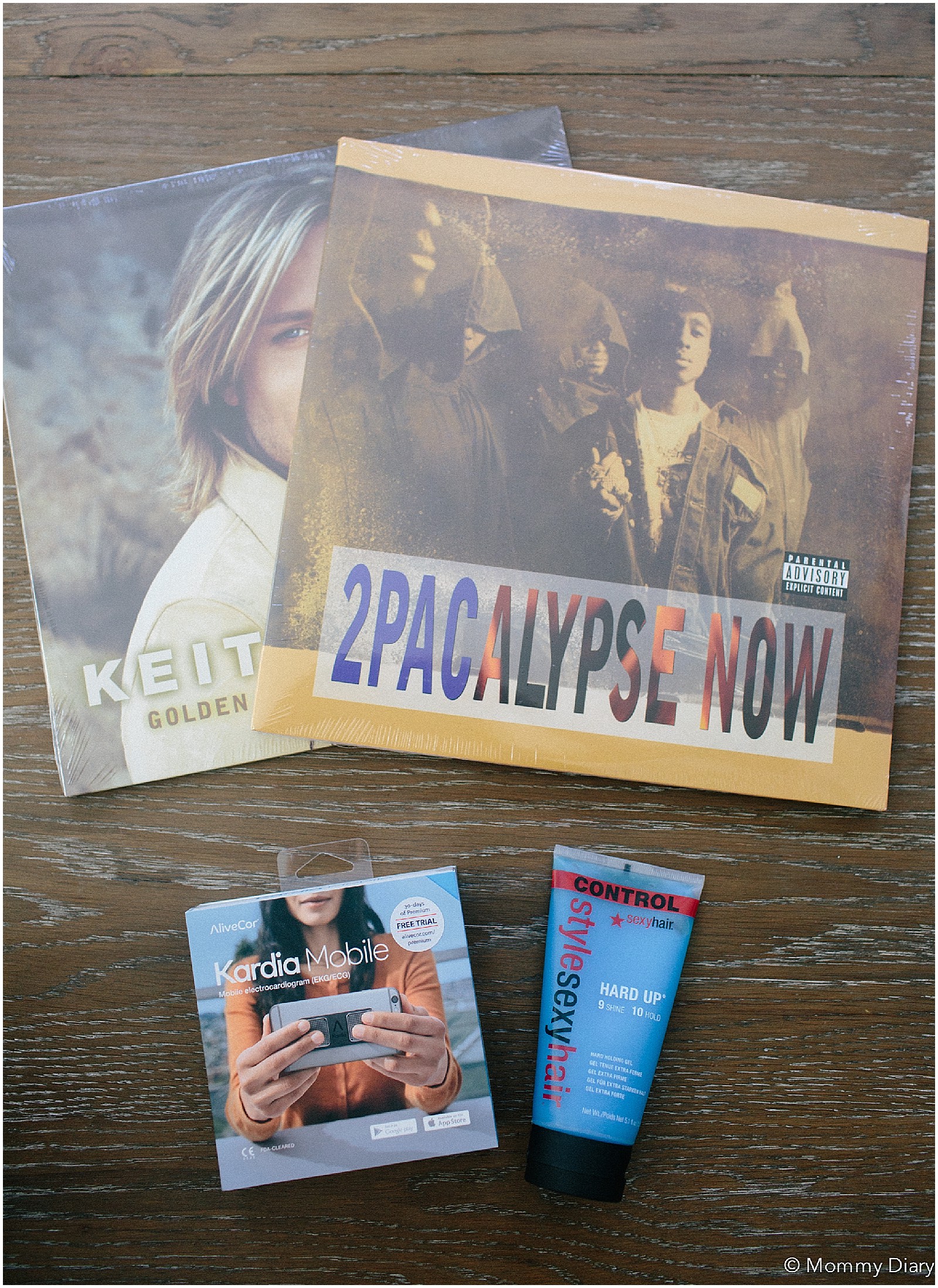 2) Gift of health
Nothing says "I care about you" like the gift of health, especially when one is married with kids. Did you know heart disease is the No. 1 cause of death in the US and stroke is the third leading cause of death? Kardia Mobile is a personal EKG monitor that allows you to take a medical-grade EKG in just 30 seconds. No wires, patches or mess. You simply place your fingers on the pads and it tells you if your heart rhythm is normal, or if atrial fibrillation is detected.
This is the perfect gift for busy men who can't (or won't) find the time to get regular physical exams. Thankfully my husband is still healthy but this is a great device for prevention of many diseases. You can also download the app which tracks 5 risk factors for stroke including heart rhythm, blood pressure, weight, physical activity and resting heart rate. Pretty cool! 
Find out more about AliveCor.
3) Gift of style
Women have make-up and men have hair to switch things up. My husband has really nice hair with better volume and texture than mine. Luckily my husband likes to experiment with various hairstyles which I find refreshing. He loves SexyHair products and uses their hairspray religiously. This year I got him a styling gel from SexyHair which will allow him to experiment with even more cool summer hairstyles.
On wet hair, he can achieve a sculpted, spiked, sleek or refined look and on dry hair get that sexy messy tousled look. 😉
You can shop this product here. 
After almost 13 years of marriage, I know for certain that the best way to a man's heart is through food. So what better way to celebrate Father's Day than to give him something that he can eat, one that's healthy, guilt-free and pretty to look at?
This is the perfect Father's Day gift that is delicious, healthy and manly. And the best part? You can have some too! 😉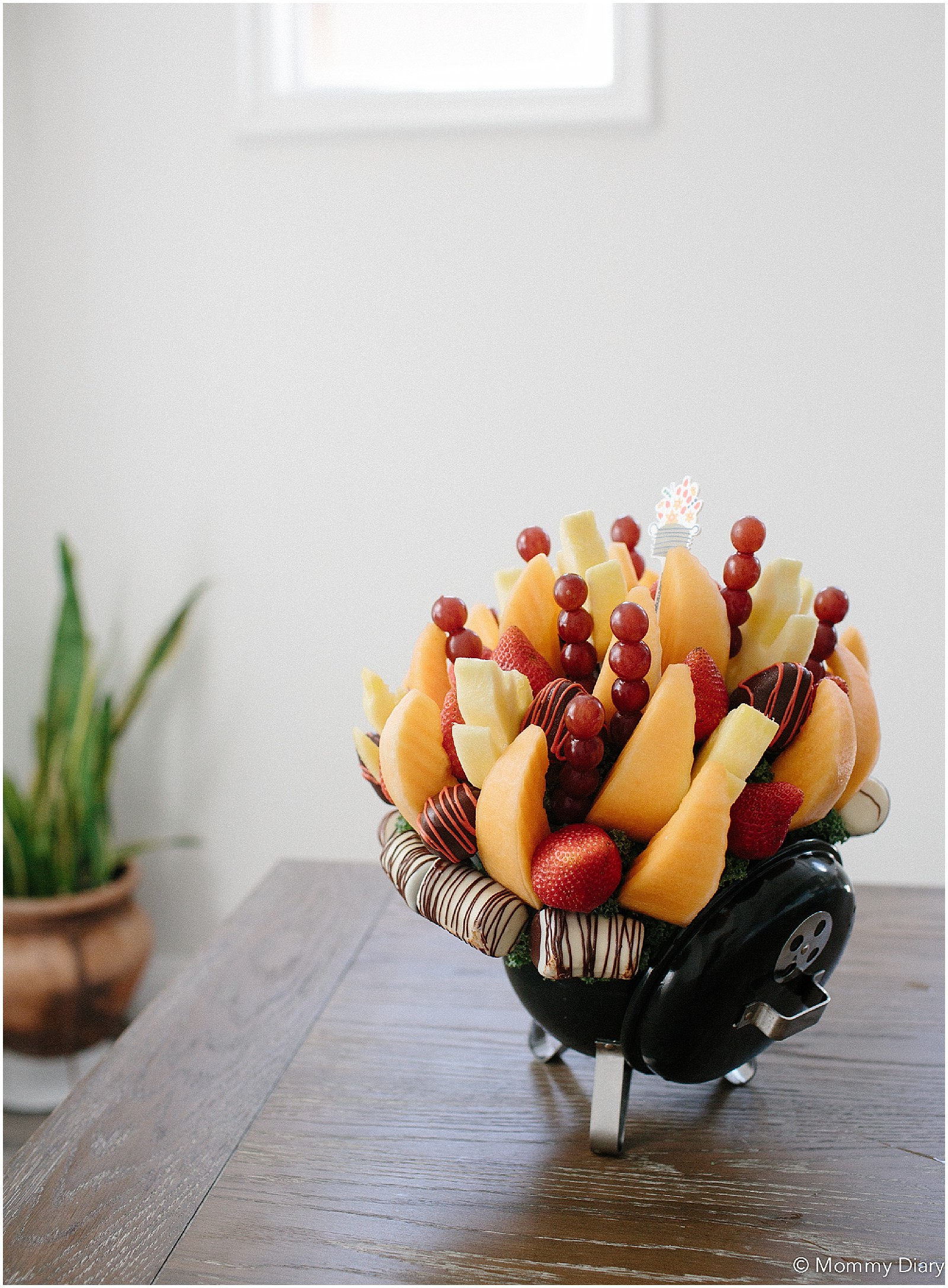 My husband isn't used to receiving bouquets as gifts so this Edible Arrangements surprised him in a good way. It was delivered in perfect condition and the BBQ grill stand adds that perfect Father's Day touch. If you don't know what to get your dad or husband, why not gift him this awesome fruit bouquet? It's handcrafted locally and same delivery is available. This is the perfect gift that reminds him how much he is loved and appreciated.
Good news for Mommy Diary readers! You can get a special discount by using the coupon code: BLOG6707. It's for $10 off $50+ purchase (valid through 6/18). See all their products here.
Did you enjoy this post? If so, please pin the image below. It helps more parents find this post for inspiration!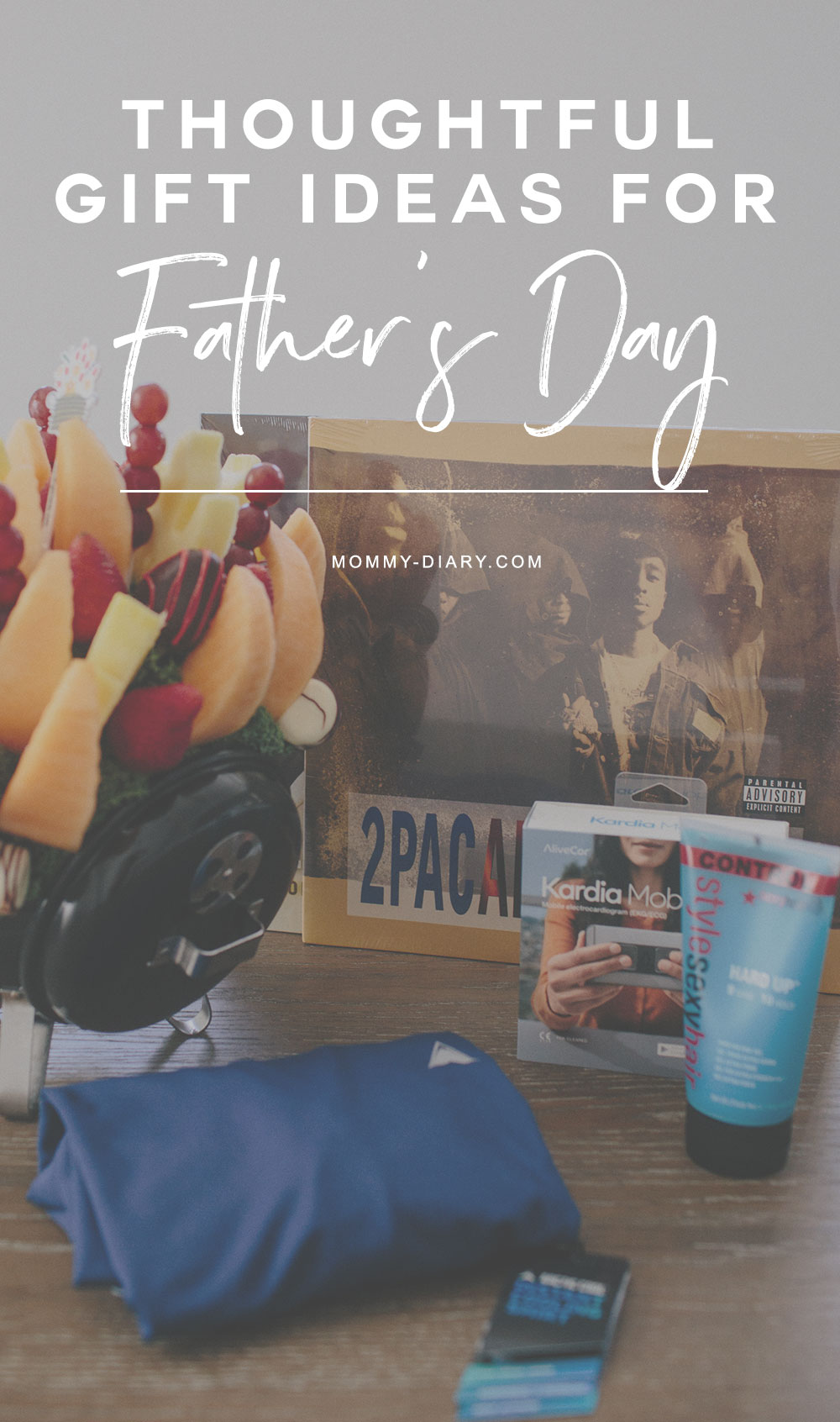 What do you think about these five Father's Day gift ideas? Which is your favorite and what do you have in mind for that special father in your life?