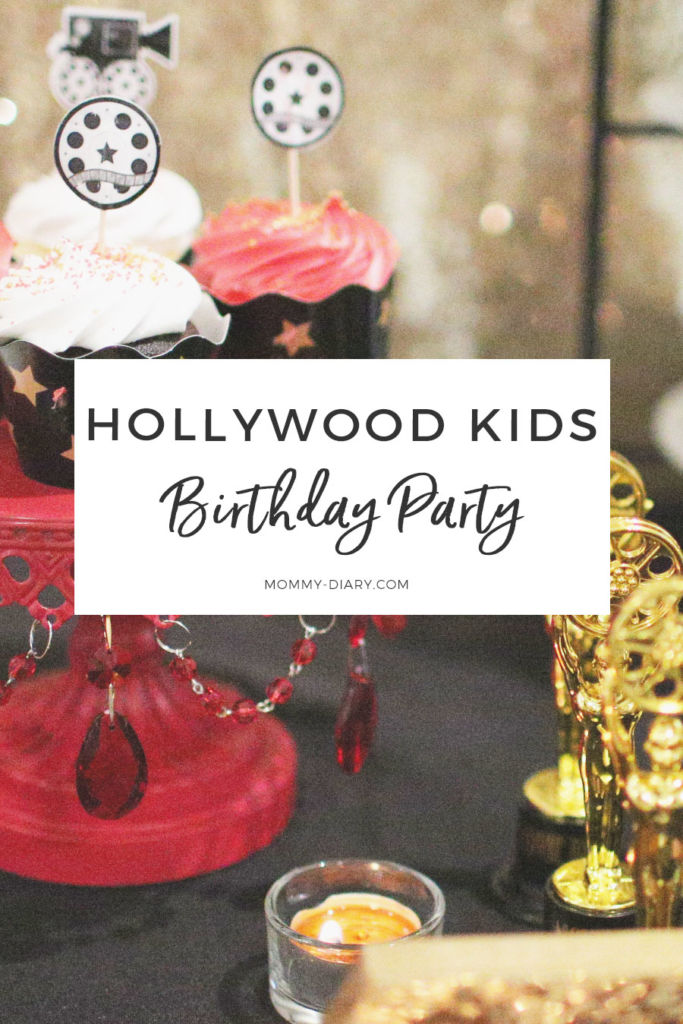 I always kick off the new year hosting my second daughter's birthday. For her 9th birthday, T chose "Hollywood Kids" theme. She wanted black, red and white as her color scheme so I thought it would be great to add some glitz and glamour by using gold. We never had an official housewarming party after moving into this home so we decided to have her birthday at our house and invite family and friends for some intimate, birthday fun.
The theme turned out to be a lot of fun to work with. After gathering some inspirations on Pinterest, it was time to channel my inner Martha Stewart and put on my event planner hat.
1. DIY Birthday Banner
Tip: Don't spend money on banners. Use free printables available online.
For her birthday banner, I used the free printable that can be found here. I simply printed the letters out using my home computer on card stock paper, hole punched the sides and used twine.
2. Name Banner
Tip: Dress up boring printables with doilies
For her name banner, I used a common round free printable that can be found around the web. (Sorry, can't find the link. :/) The circle letters didn't really pop so I added gold doilies that can be found at Michael's. You can use any color doilie to dress up your banner.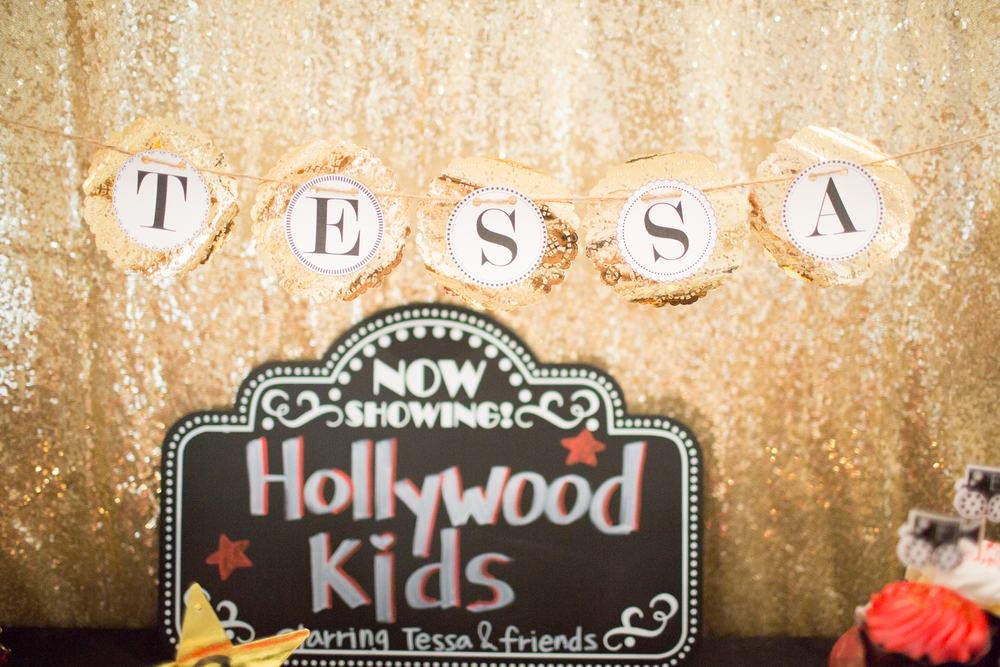 3. Gold Backdrop
Tip: Know where to spend, where to save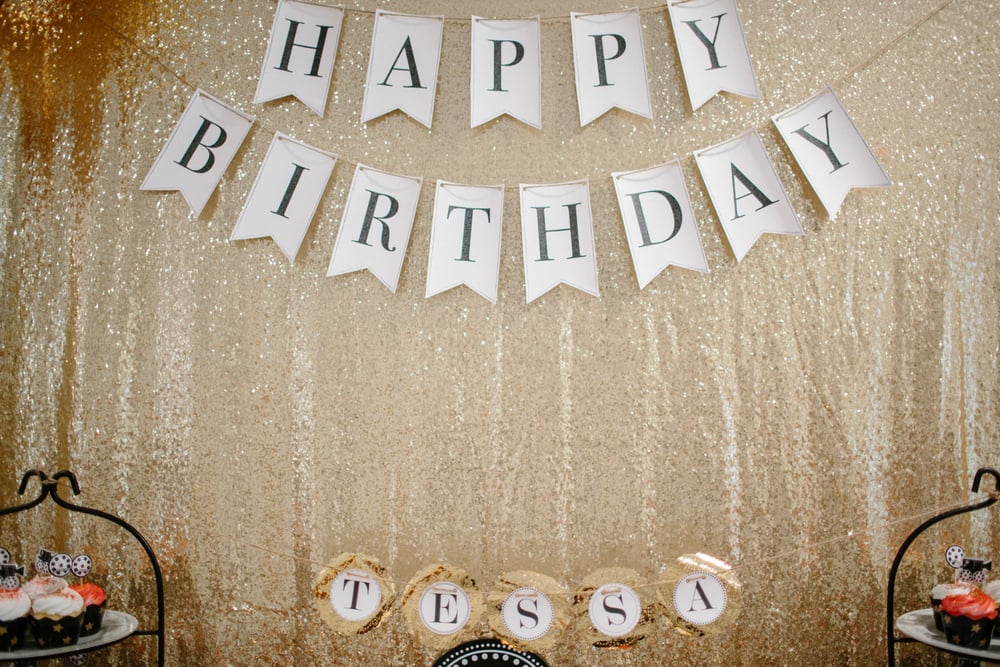 I purchased a champagne sequin table cloth that can be pinned on the wall as backdrop. I figured I can always reuse the gold table cloth for other events and holiday parties. This was my biggest purchase for this party at $50, planning to get many more use in the future. I found mine at Tableclothfactory.com.
After planning many birthday parties, I now have a better idea on where to spend, where to save. It's always nice to own decent quality black, white or gold table cloths that can be reused for various events. On another note, you can save money by making your own one-time decorative elements or browsing through the dollar section at Target. Anything you can reuse, spend extra $$ and buy better quality. Anything used once, go cheaper.
4. Cake & Cupcakes
Tip: Skip the baking & expensive cakes; decorate yourself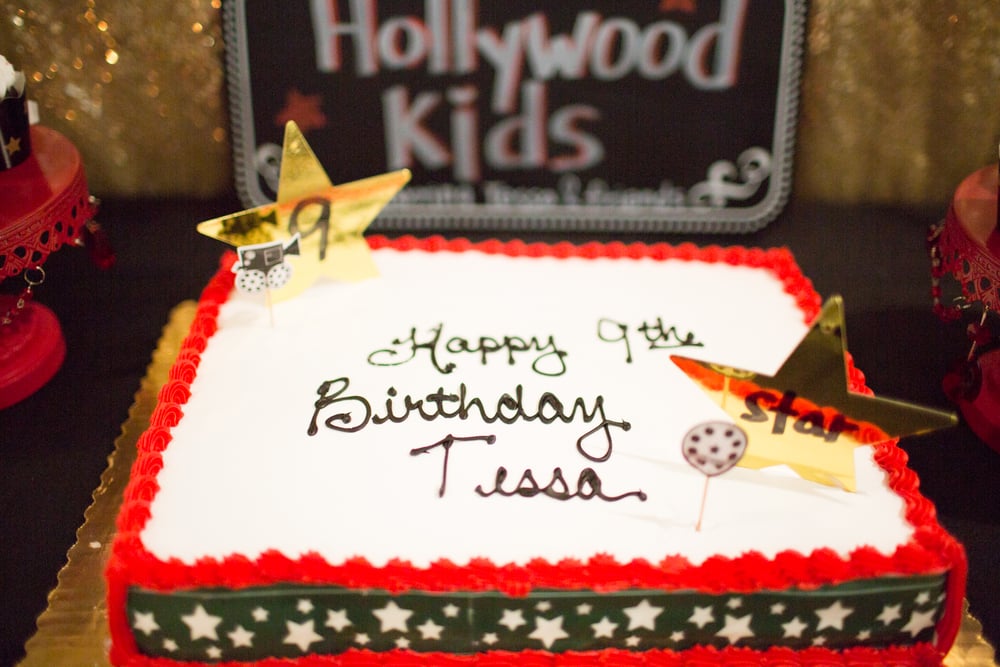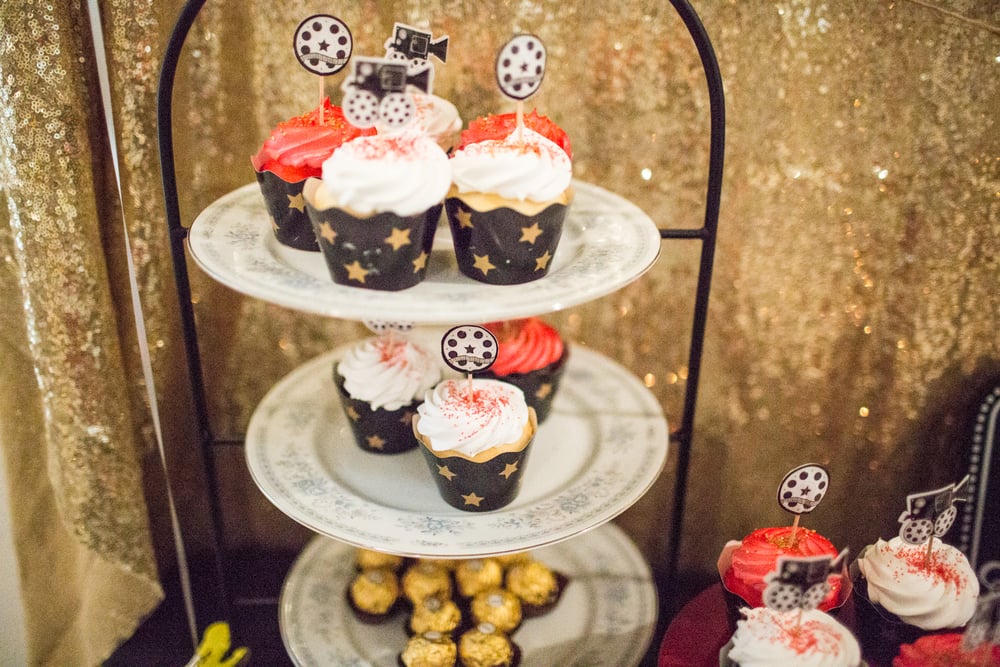 I no longer spend $$$ on birthday cakes. There's always so much leftover and I'd rather spend the money on decorations that can be reused. I ordered a 1/2 sheet cake from a local Albertson's (whipping cream is less sweet) and 2 dozen cupcakes that I dressed up with cupcake holder and topper I purchased from Oriental Trading.
You can save a lot of money by decorating the cake yourself. I dressed up the plain cake with some gold stars and cupcake toppers I had purchased to match the theme of the party. I also added some red and gold sprinkles to the cupcakes.
5. Movie Theatre Favors
Tip: Keep favors simple. Kids enjoy the simplest items.
To stick with the "Hollywood" theme, I created a simple movie theatre snack favor using a movie theatre box, a bag of popcorn, sour patch kids and sunglasses. As the kids get older, they seem to prefer simple favors- no more cheap plastic toys or other useless items that are used and thrown away after one time use.
6. Other Decor
Tip: Collect reusable party supplies over time. Spend less on one-time items.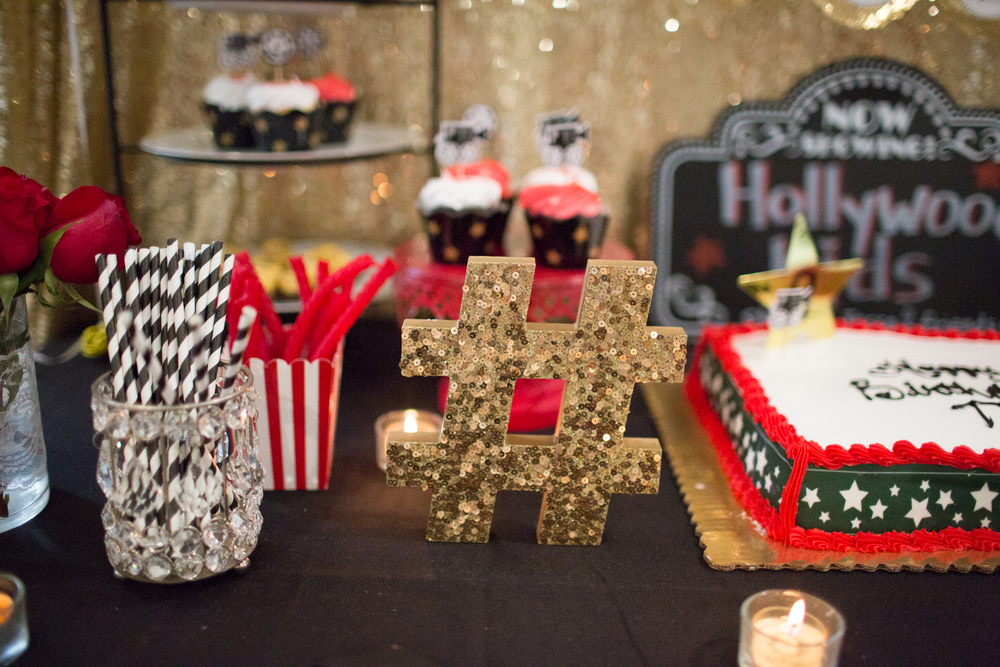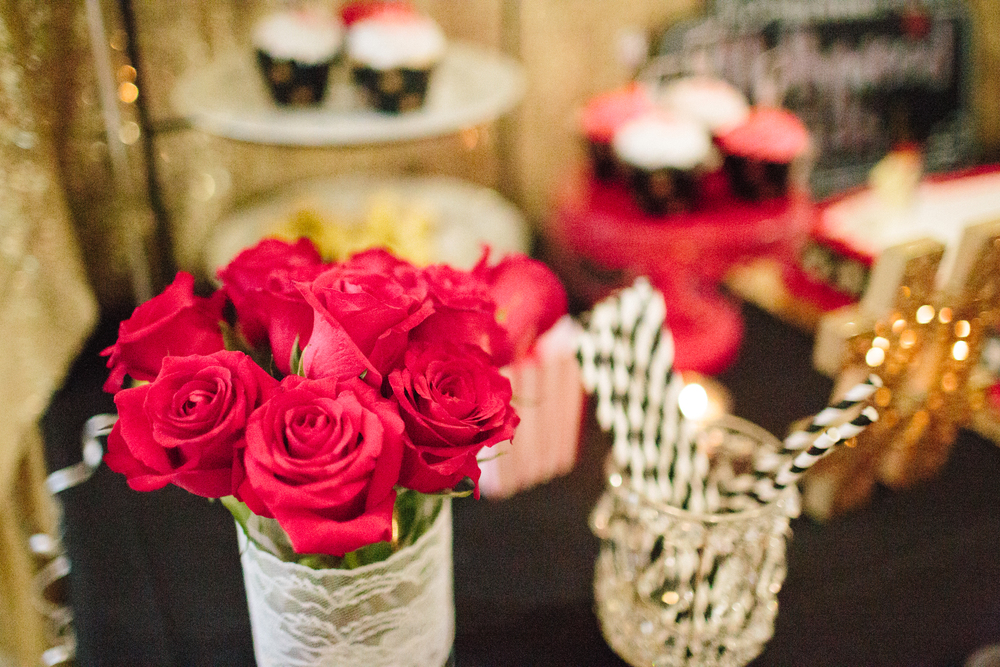 I found the gold sequin hash tag and arrow at the Target dollar section. The gold and white tassle is from Target as well for $5. (I made my own previously. You can see the DIY version here.) I also gathered tea light candle holders, vases, plates and cake holders from around the home and just put them together.
It comes in handy to own some reusable party decors such as tealight candles, glass vases and neutral colored table cloths. Collect over time.
7. Activities
Tip: Make sure activities are fun for both boys and girls
Photobooth & gametruck
We found a vendor in our area that offers photo booth at a great price. It comes with plenty of fun props as well. It was perfect for our daughter who loves taking photos.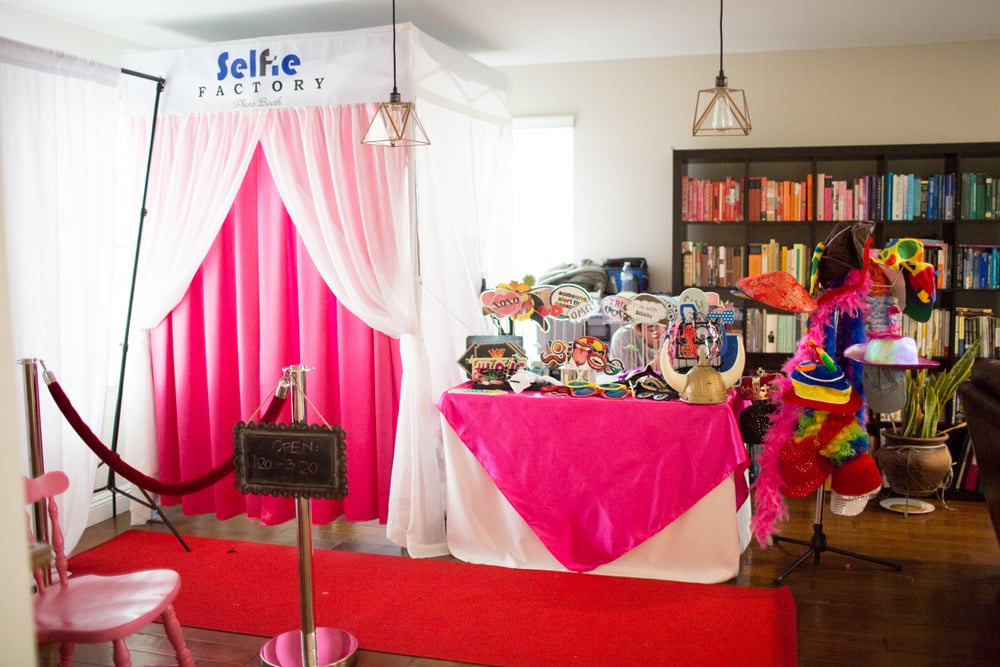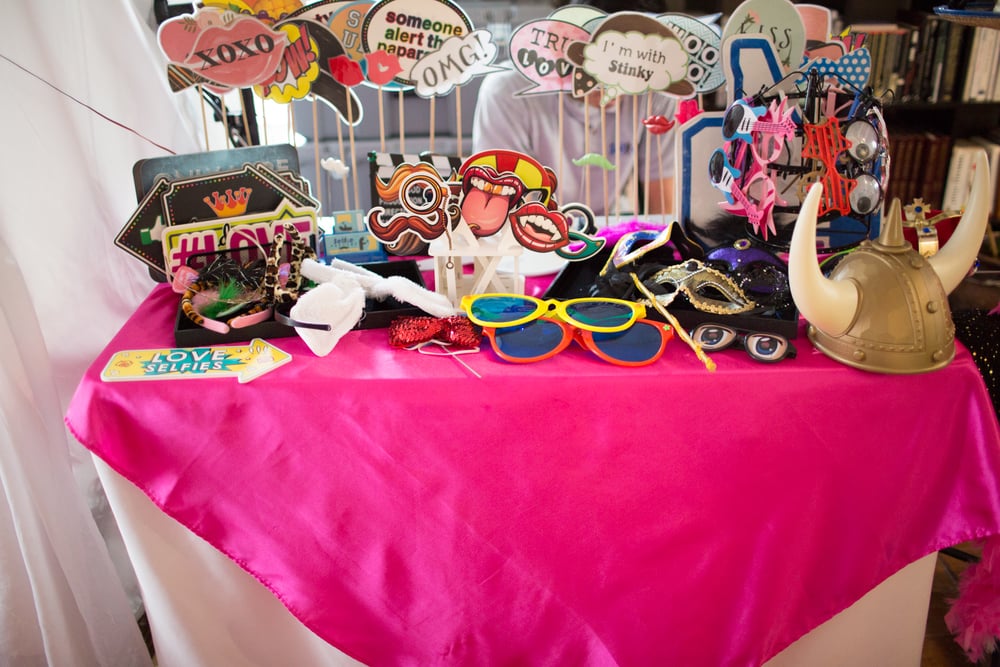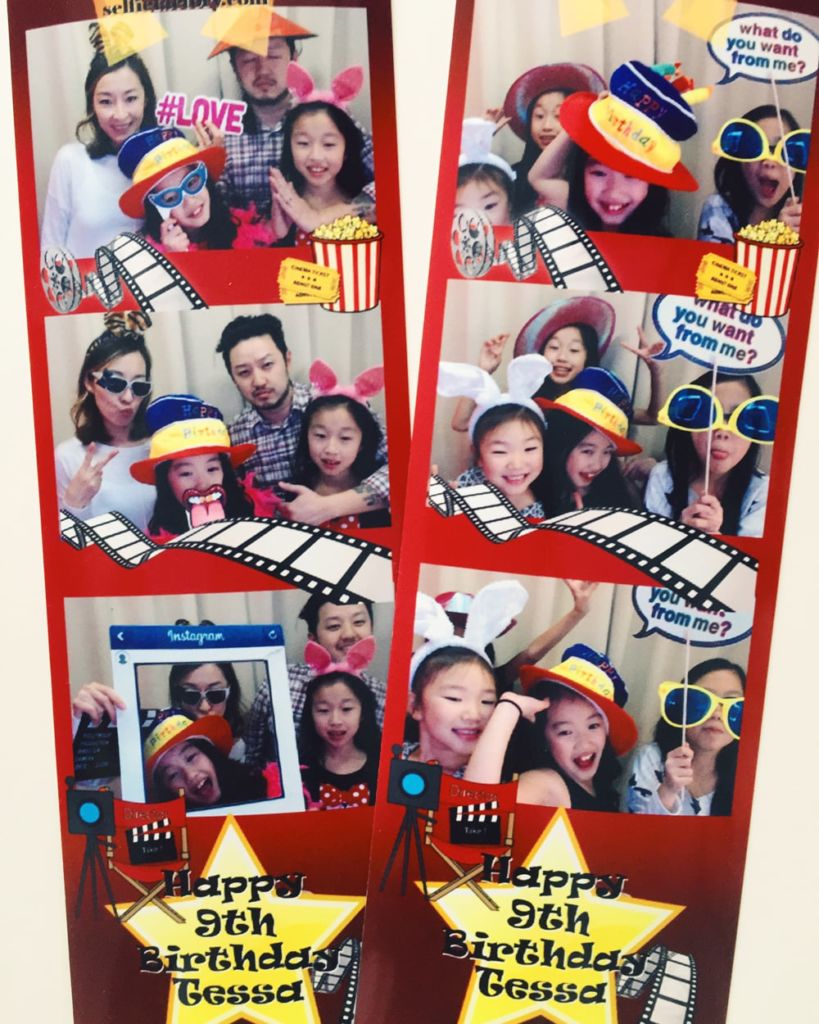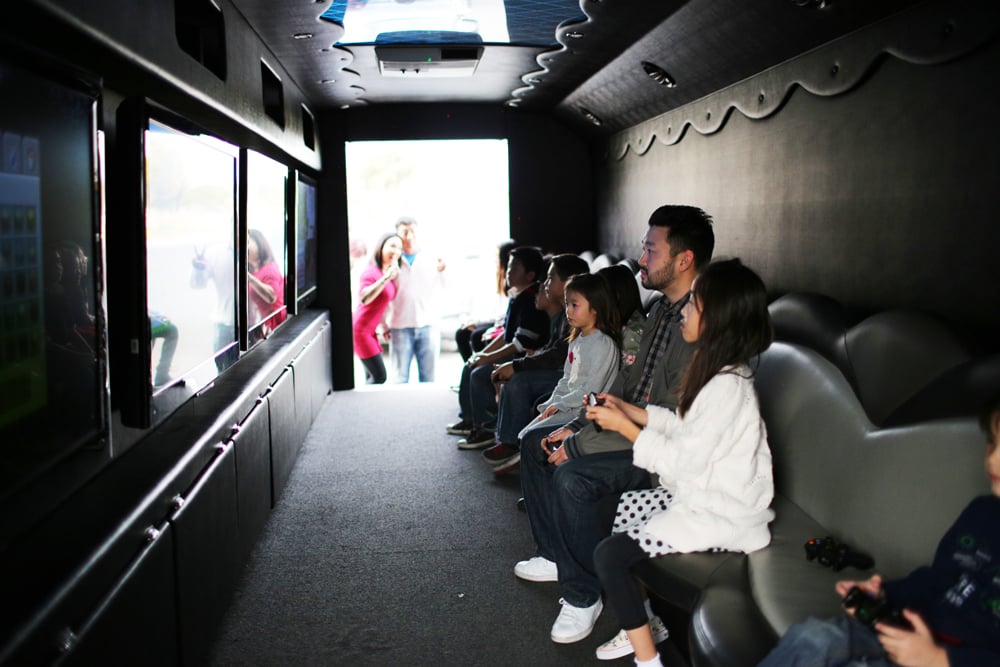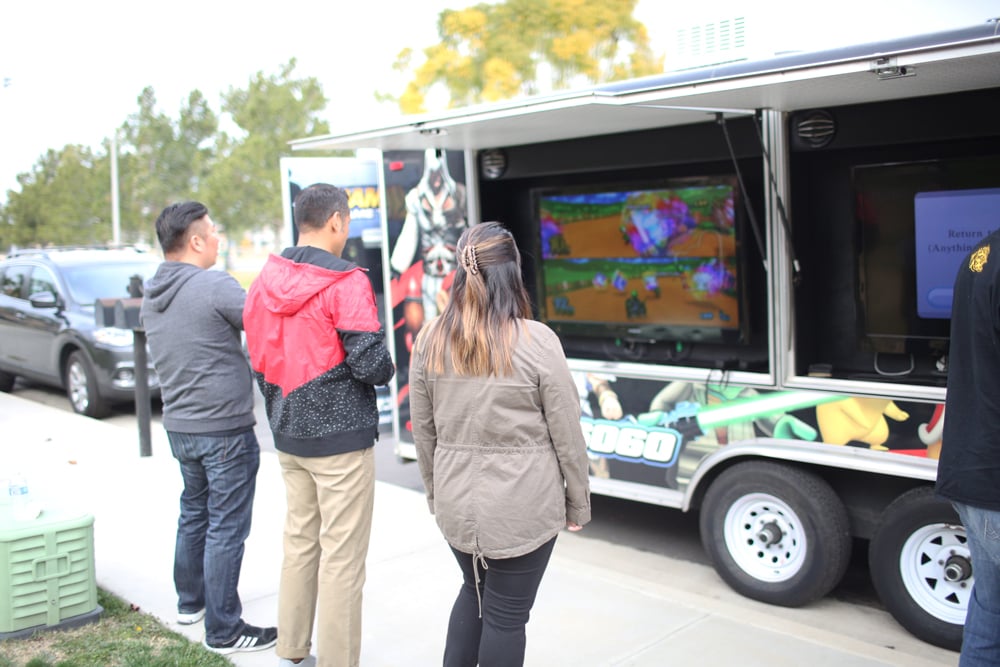 The game truck was entirely my husband's idea (of course) and girls, boys and dads loved it. It was a great way to accommodate both boy and girl guests and it provided moms with some "down time" to chat and catch up over wine. Another perk of throwing home birthday parties! 🙂
8. Food
Tip: Splurge on food! Mix high and low.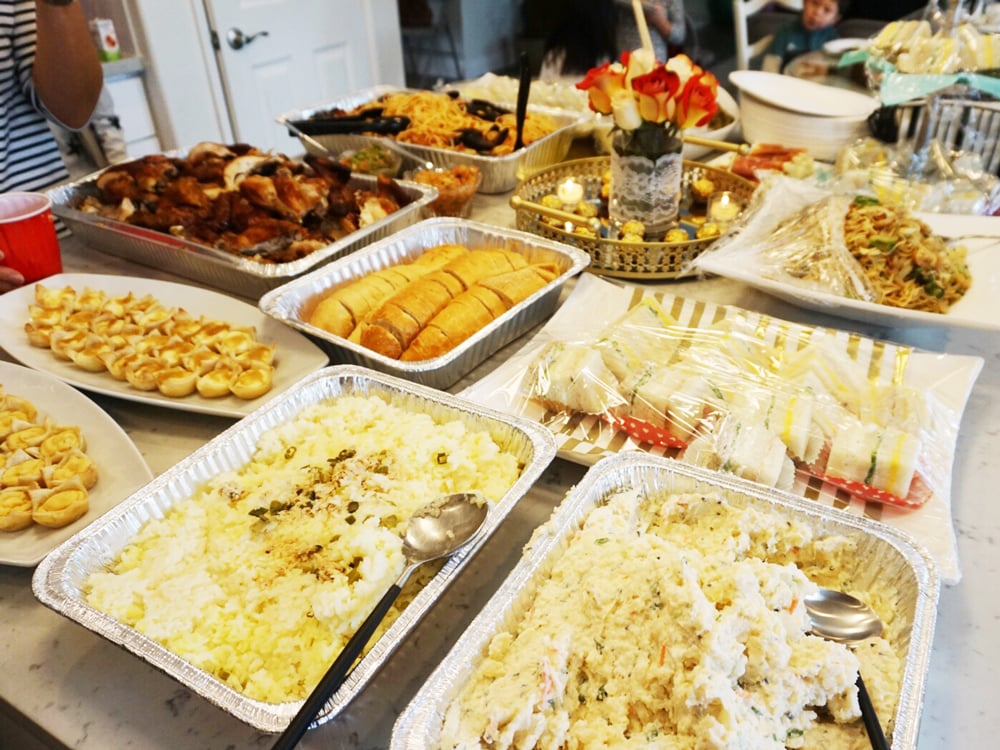 We usually spend most of our budget on food because food is important to us. We want to make sure every guest leaves feeling full and satisfied. Kids are easy to please- pizza, chips and fruits will do but we always make sure to have more options for adults. Don't underestimate the power of home cooking made with lots of love.
Our menu included roasted chicken, frutti Di Mare, chicken rice, potato salad, homemade mini sandwiches, yaki soba, japchae, quiche, fruit plate and other hor d'oeuvres. Half cooked at home, half ordered. 😉
And lastly….

Tip: Don't sweat the small stuff and have fun!!
There you have it! Everyone had a great time and T says this was her favorite party ever. Despite the preparation, cooking and clean up, I enjoyed planning and hosting this party. Motherhood brought out the hidden Martha Stewart I never realized I had in me and planning birthdays are getting easier and more fun every year…. I guess ten years of motherhood can do that to you.
Thanks for reading and I hope this party gives you some ideas for your next event!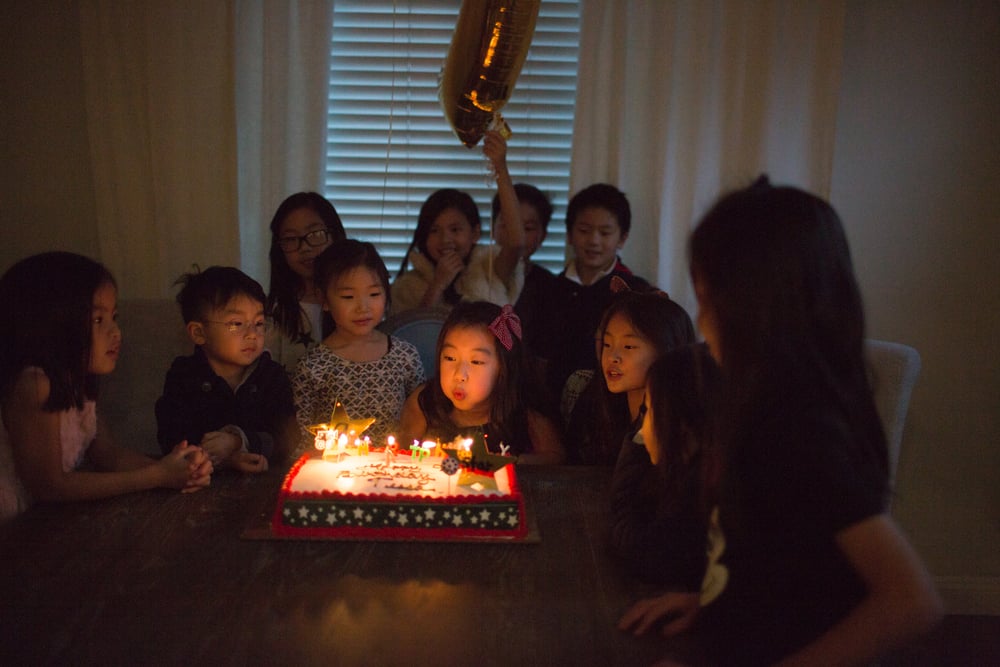 Happy birthday T!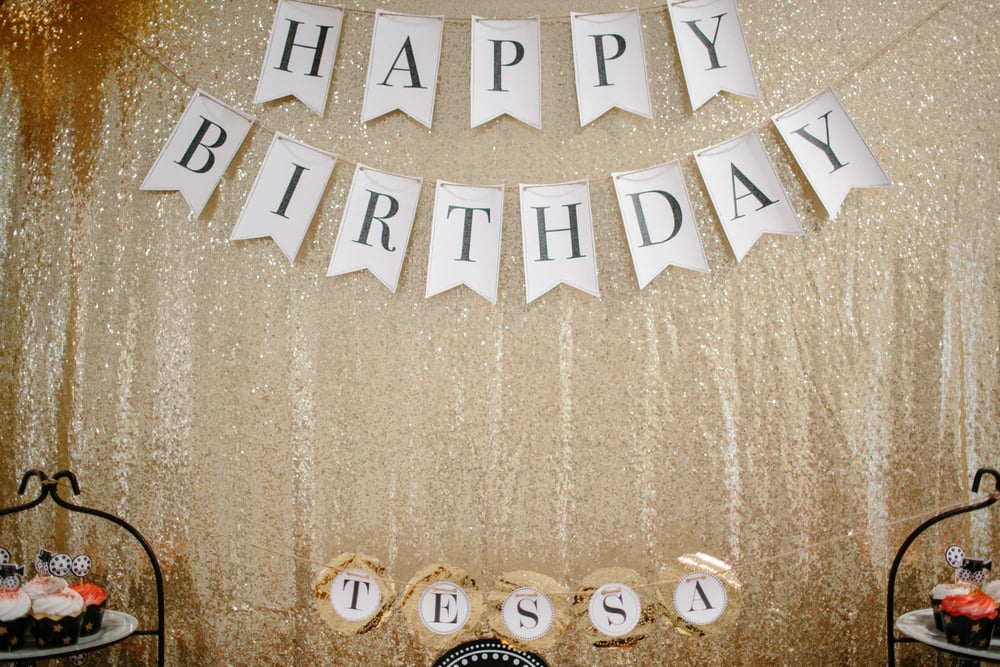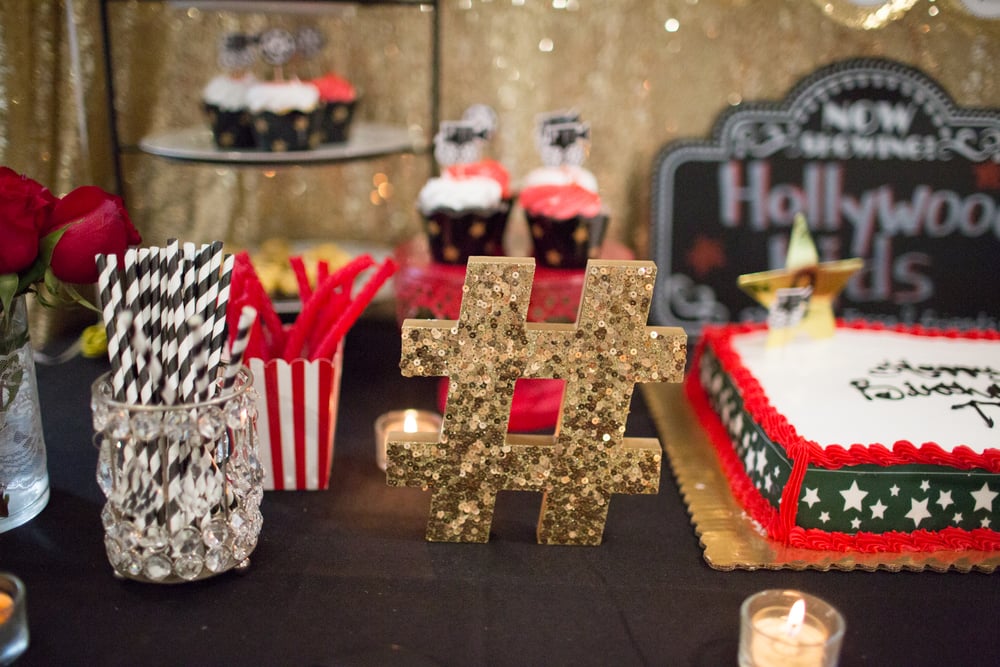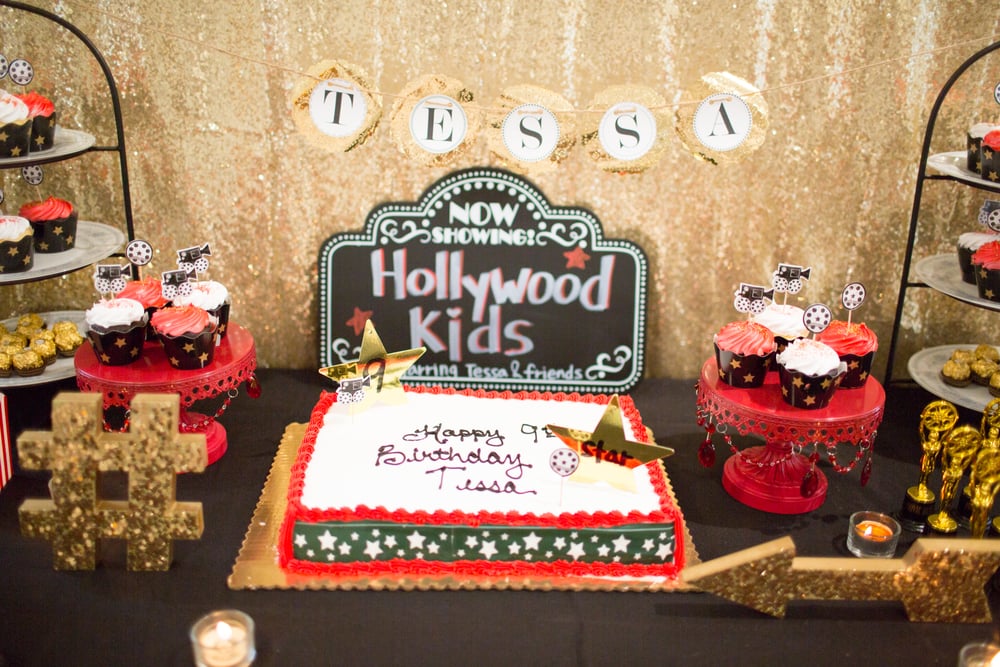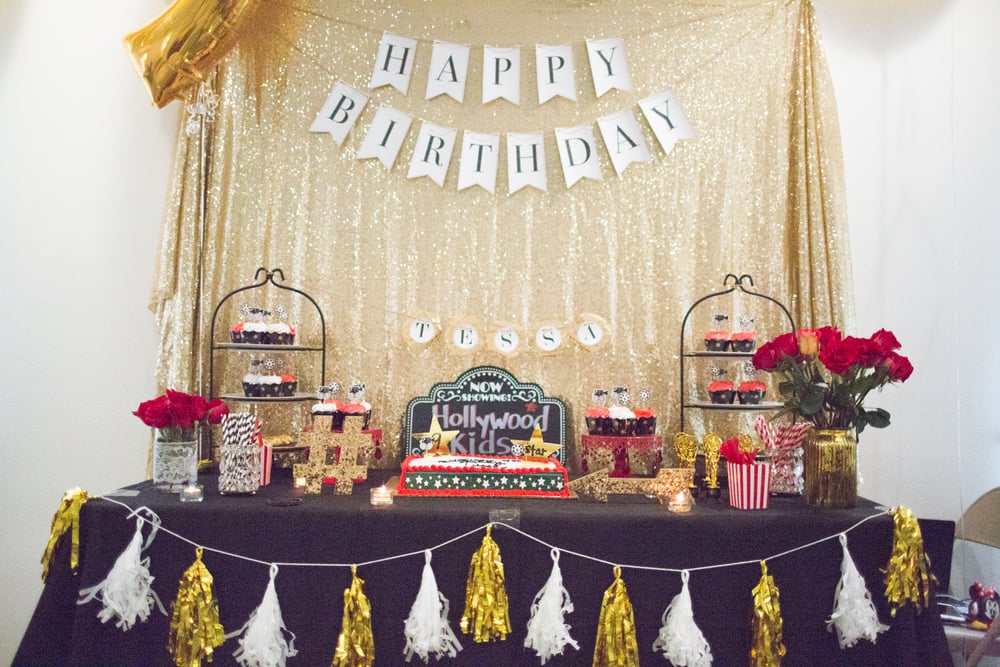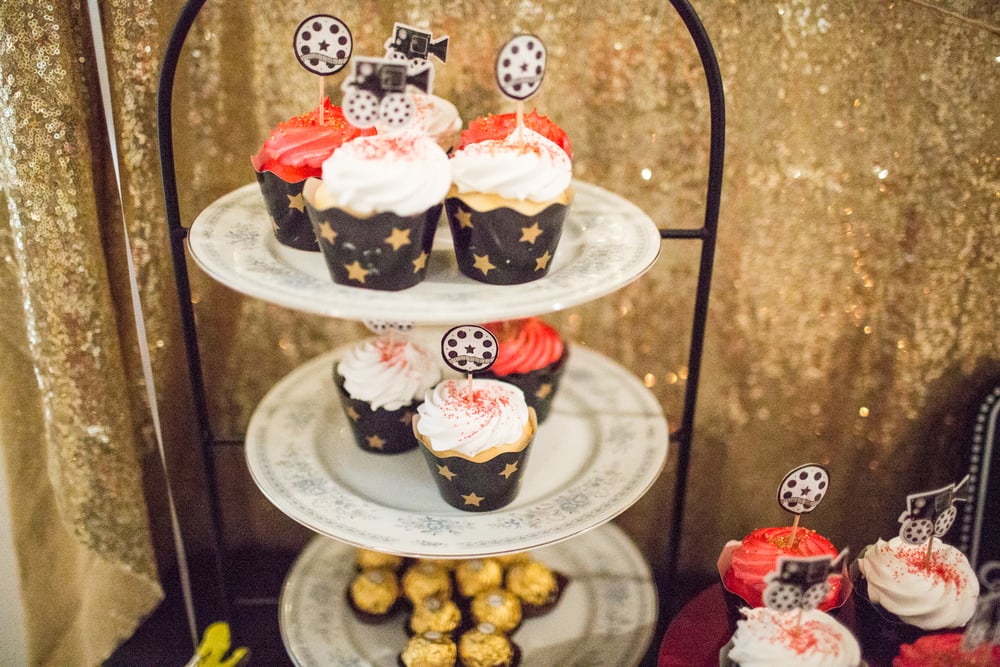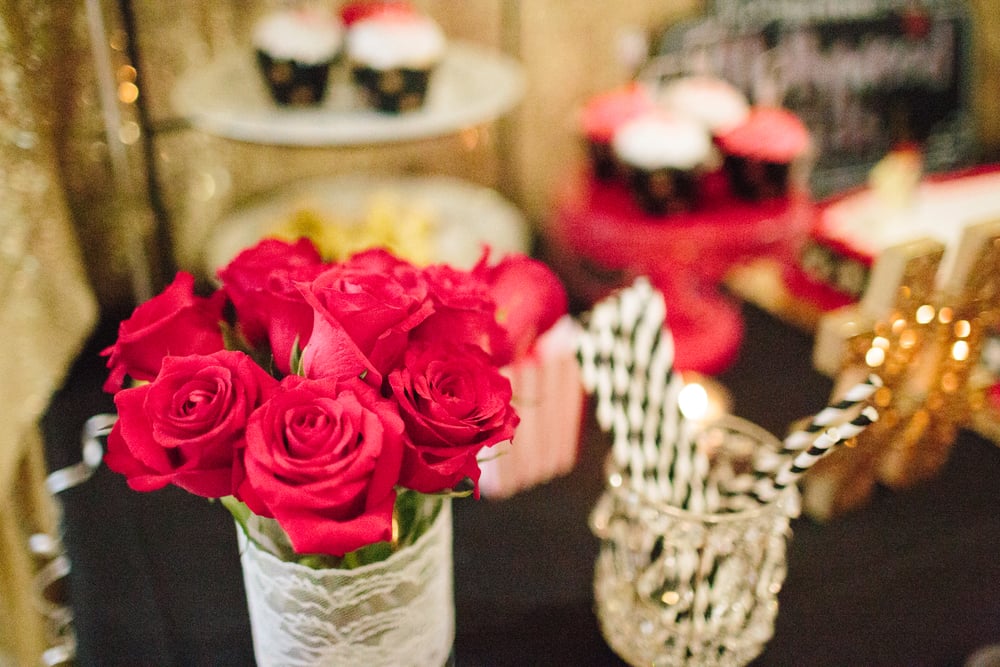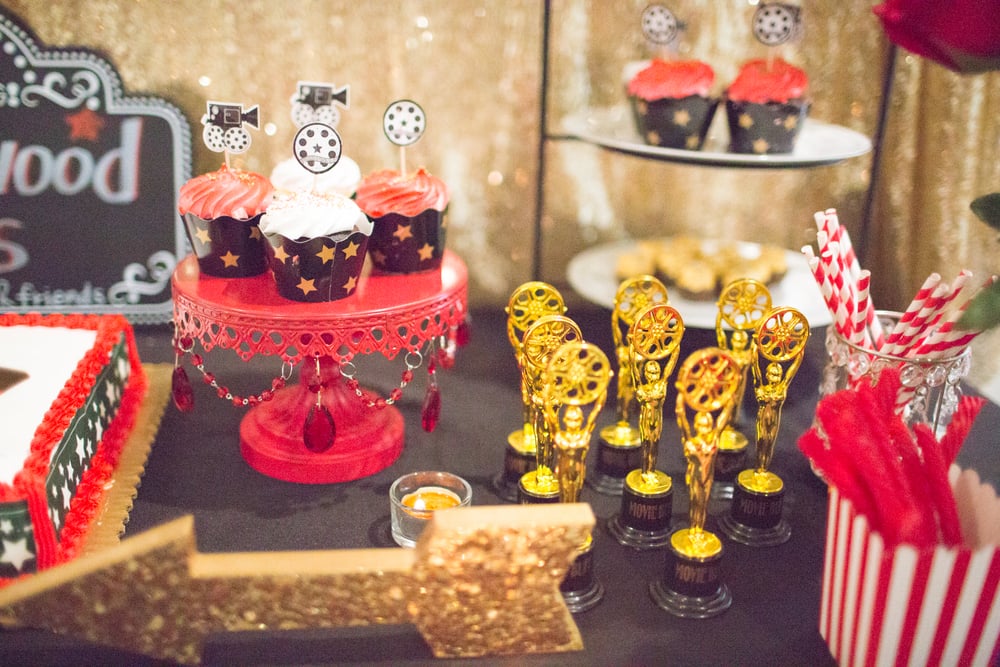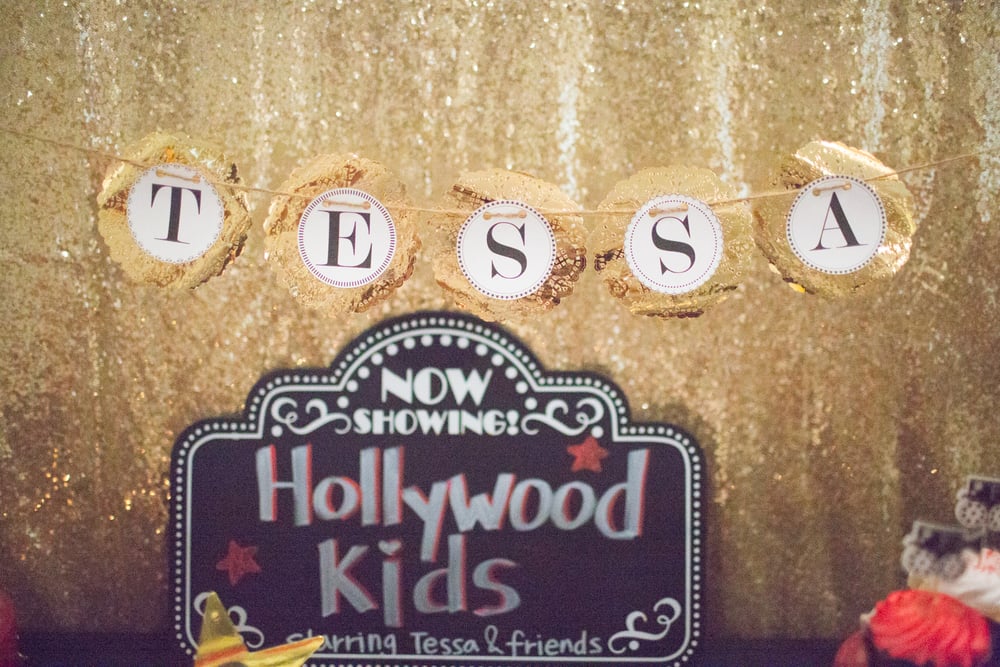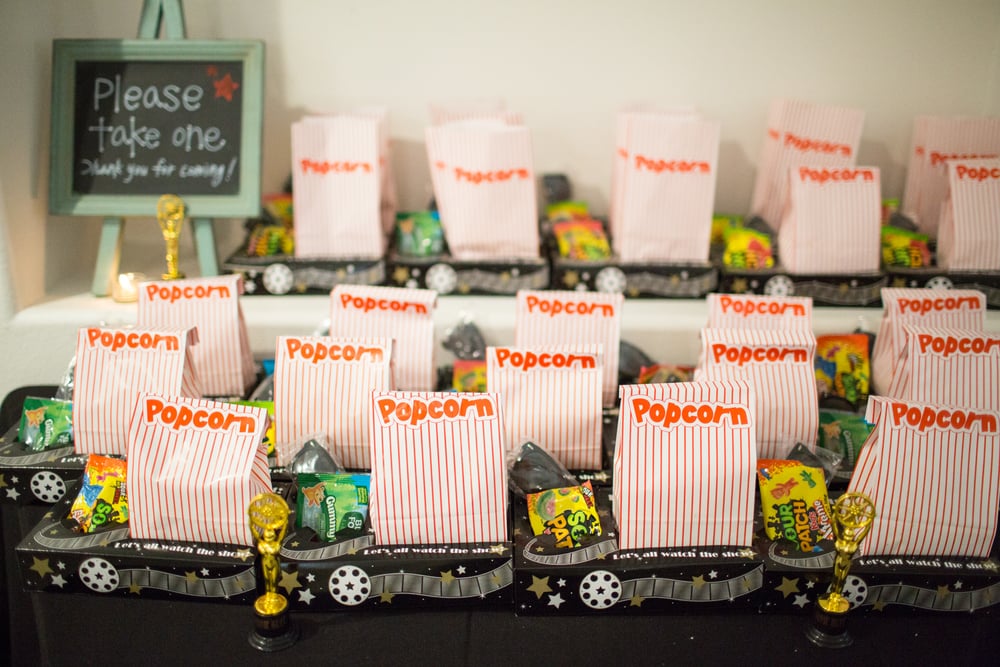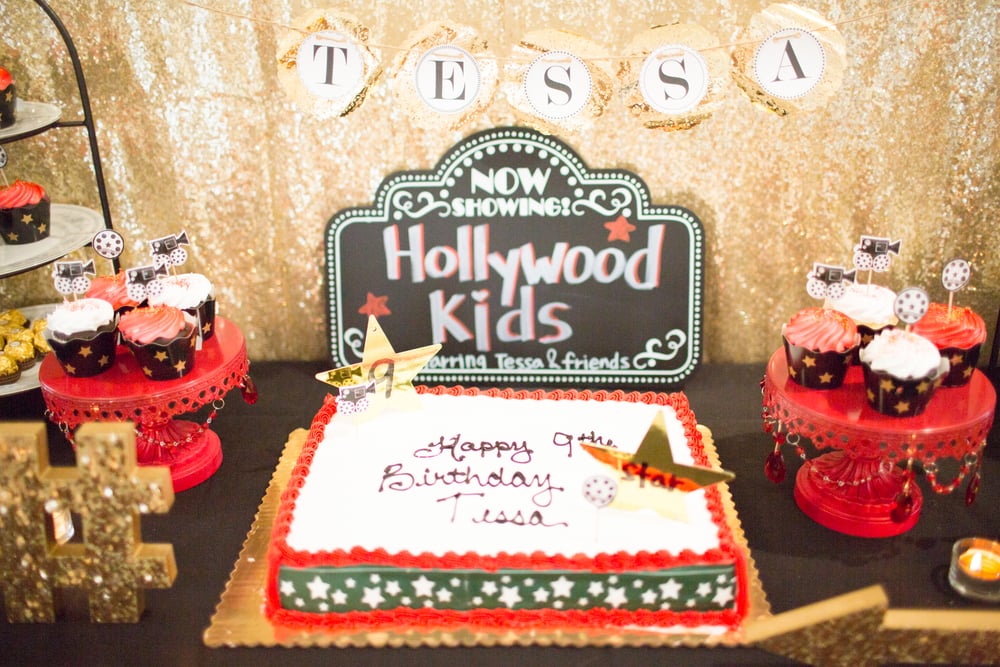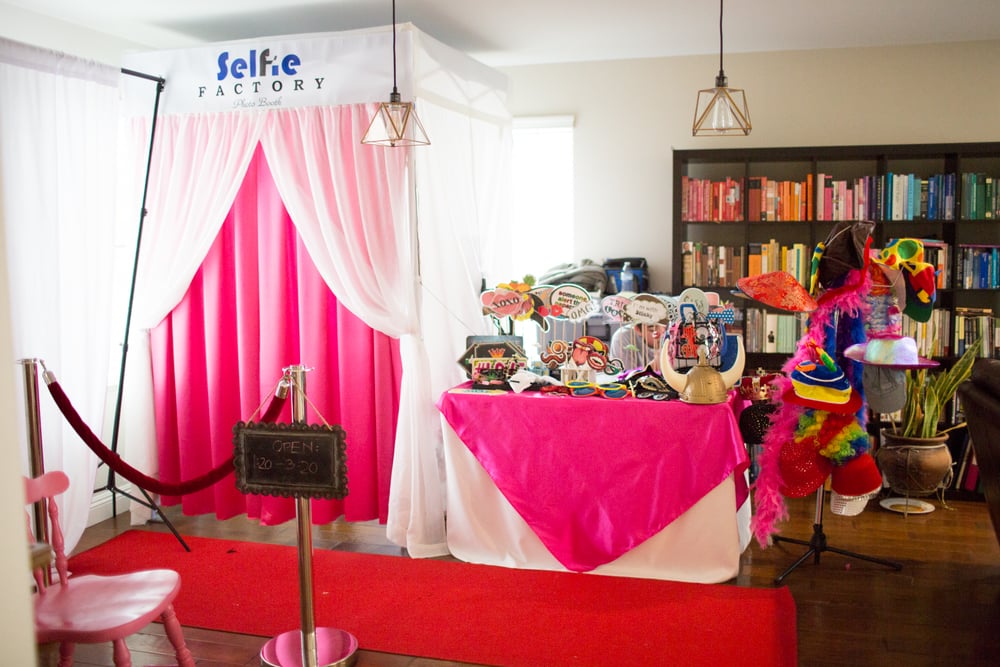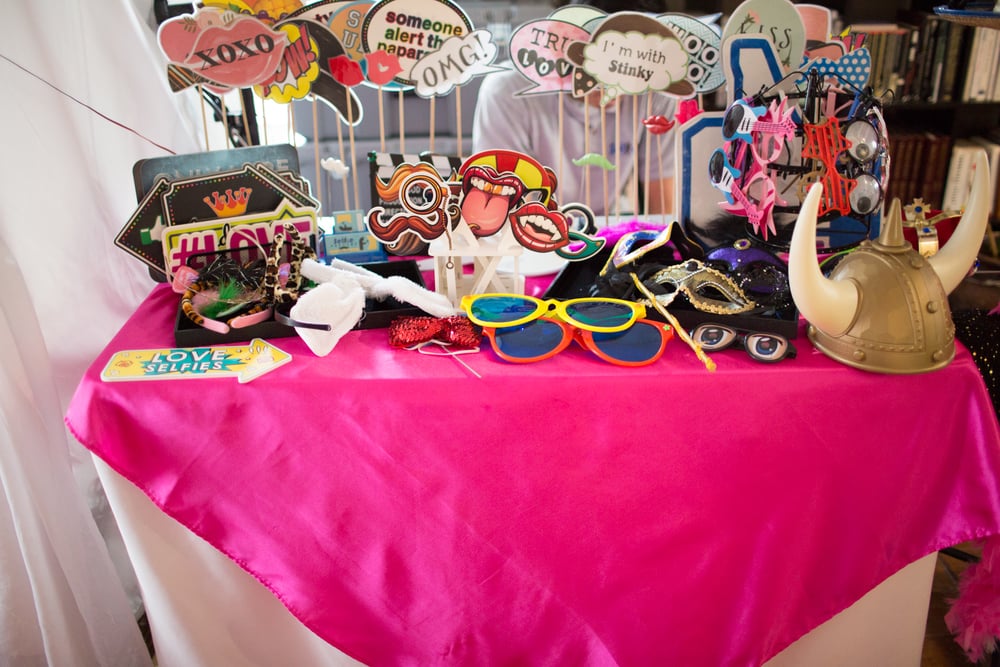 You can find last year's Tea Party here.