My baby girl Elise is 17! She has always been my girly girl and she LOVES birthdays, so I knew this year she needed a party fit for a princess. With Bridgerton season 2 coming out recently (and being a lover of florals and lace myself) I decided to throw Elise a Bridgerton themed pink birthday. Read below to see how I did it!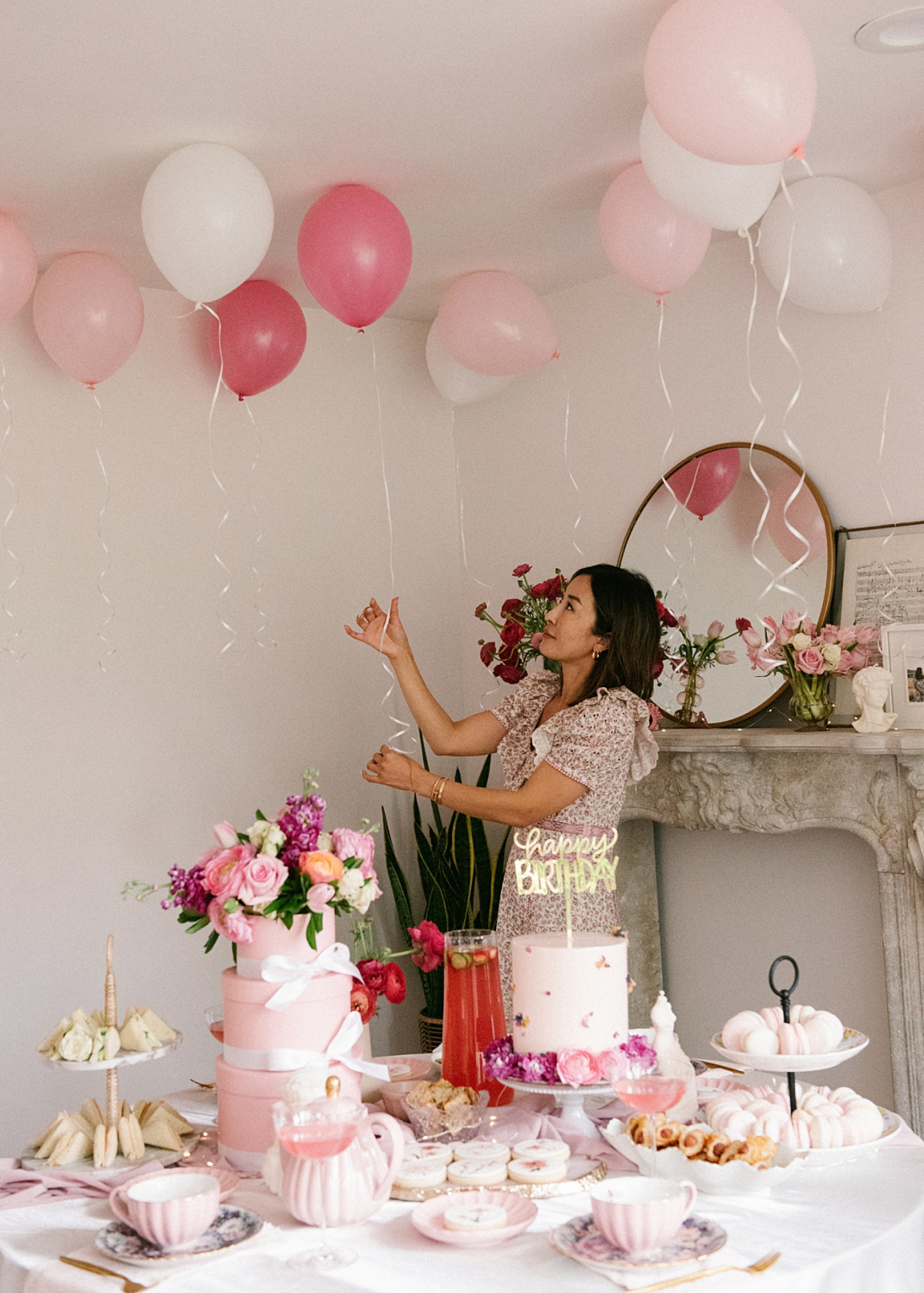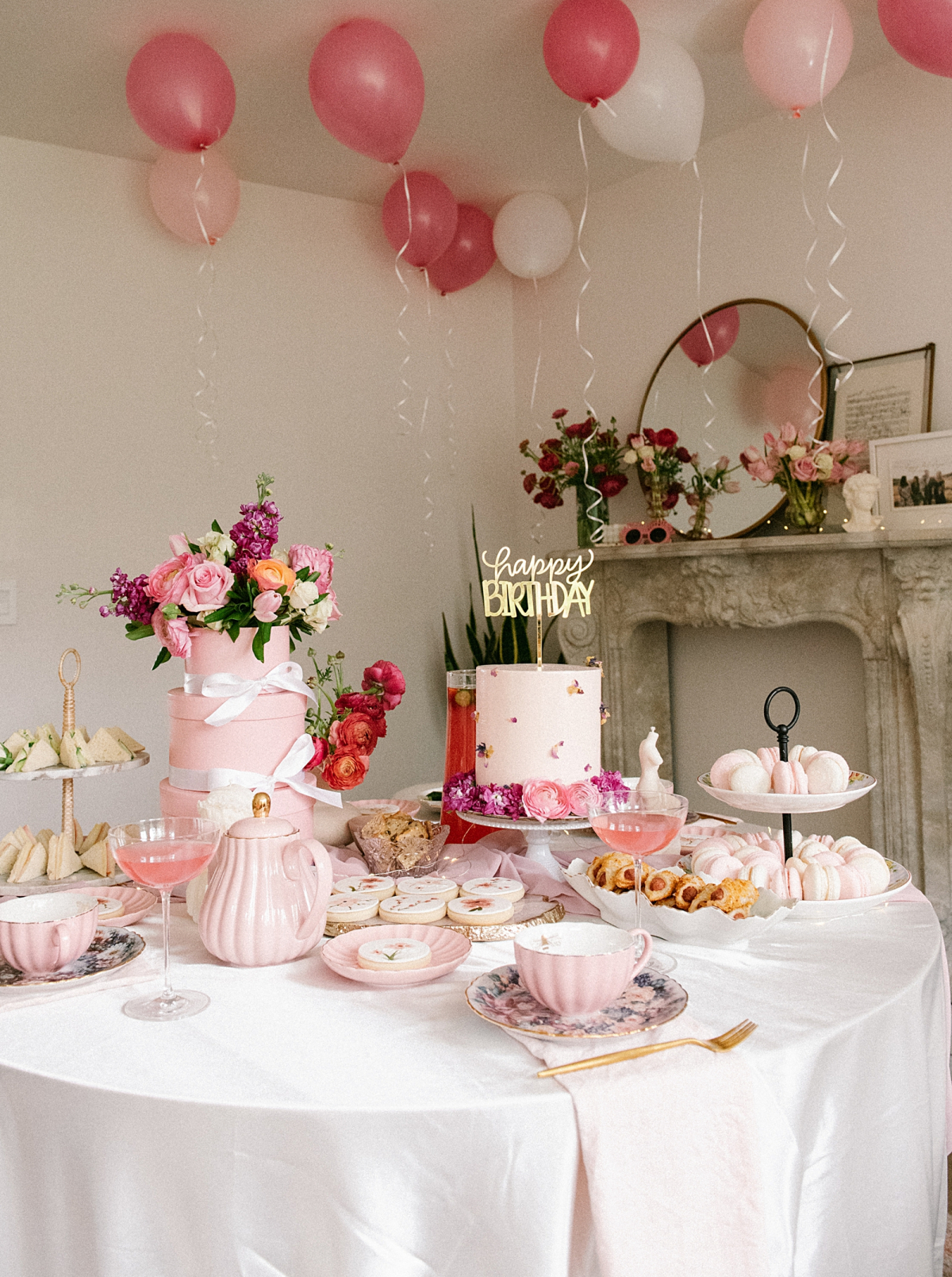 Bridgerton Pink Princess Birthday Party
Bridgerton Princess Tea Party Decor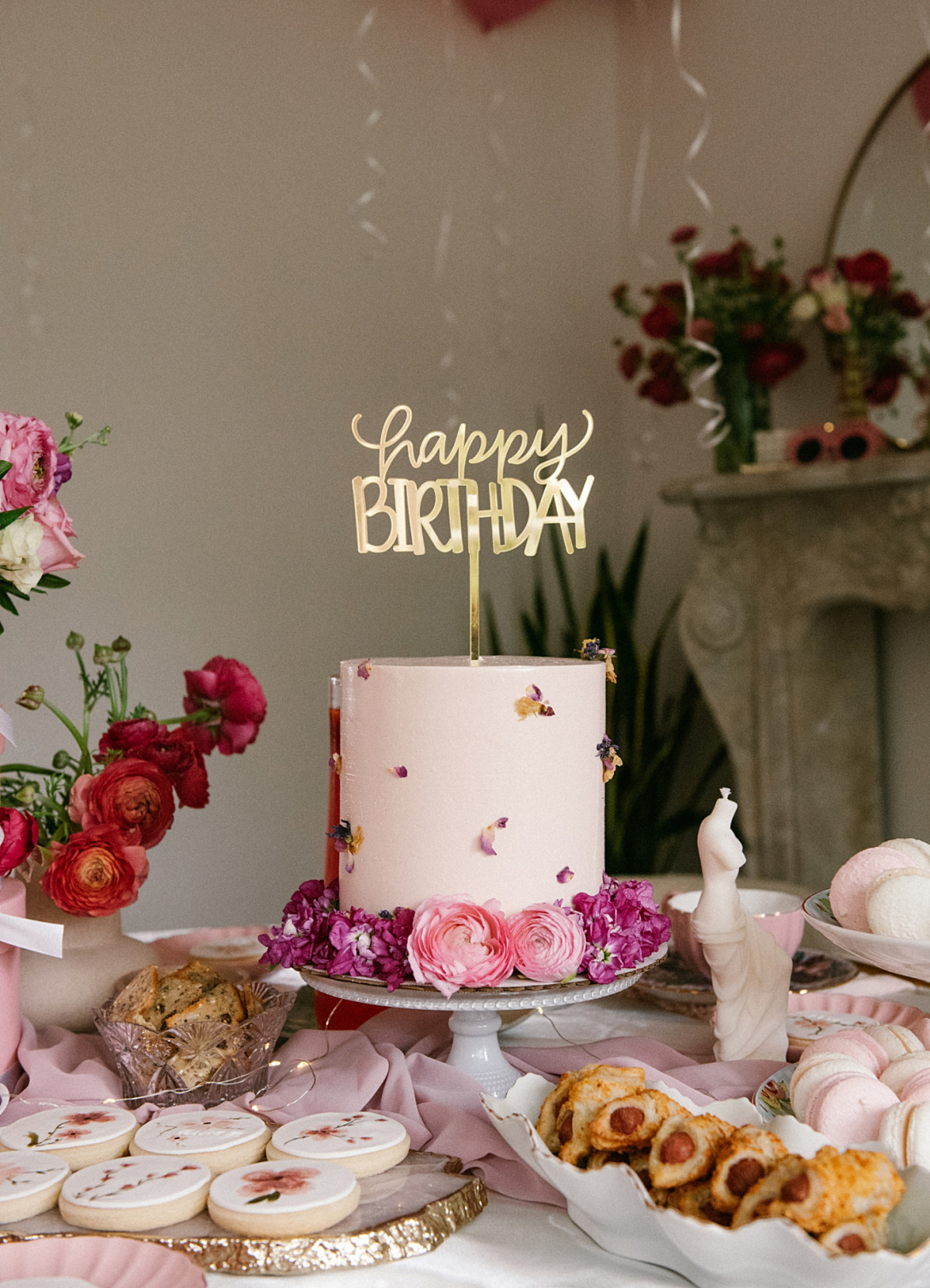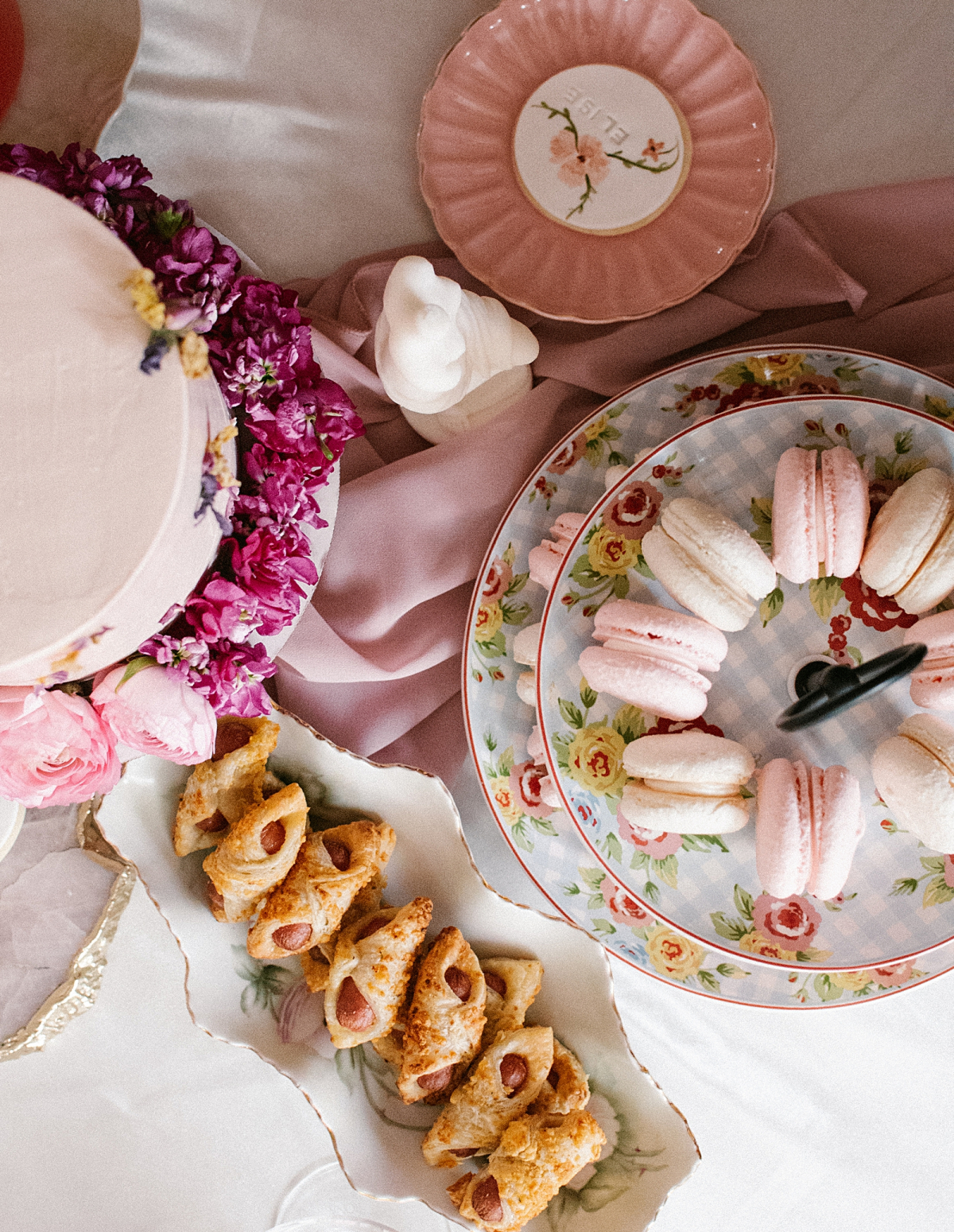 When I think of Bridgerton I think of high tea, so I tried to play a lot with whimsical teacups and floral accents. I have beautiful vintage plates that acted as a base for this fun pink tea set from Amazon. Tablecloths are a great way to transform a table that you use often, and for this party I chose one with a little bit of shimmer, it's so beautiful in person!
Tiered serving trays are the perfect way to display the colorful treats, and you guys already know that I love my pink agate serving tray from Anthropologie. If you don't have one yet, this is your sign to get it- I use it for almost every tablescape!
Last but not least, adding helium balloons really made this party pop for me (no pun intended). It's a small extra step that your kids or party guests will love! Helium tanks are easy to find at Target, and make the setup process quick and easy.
Princess Tea Party Birthday Florals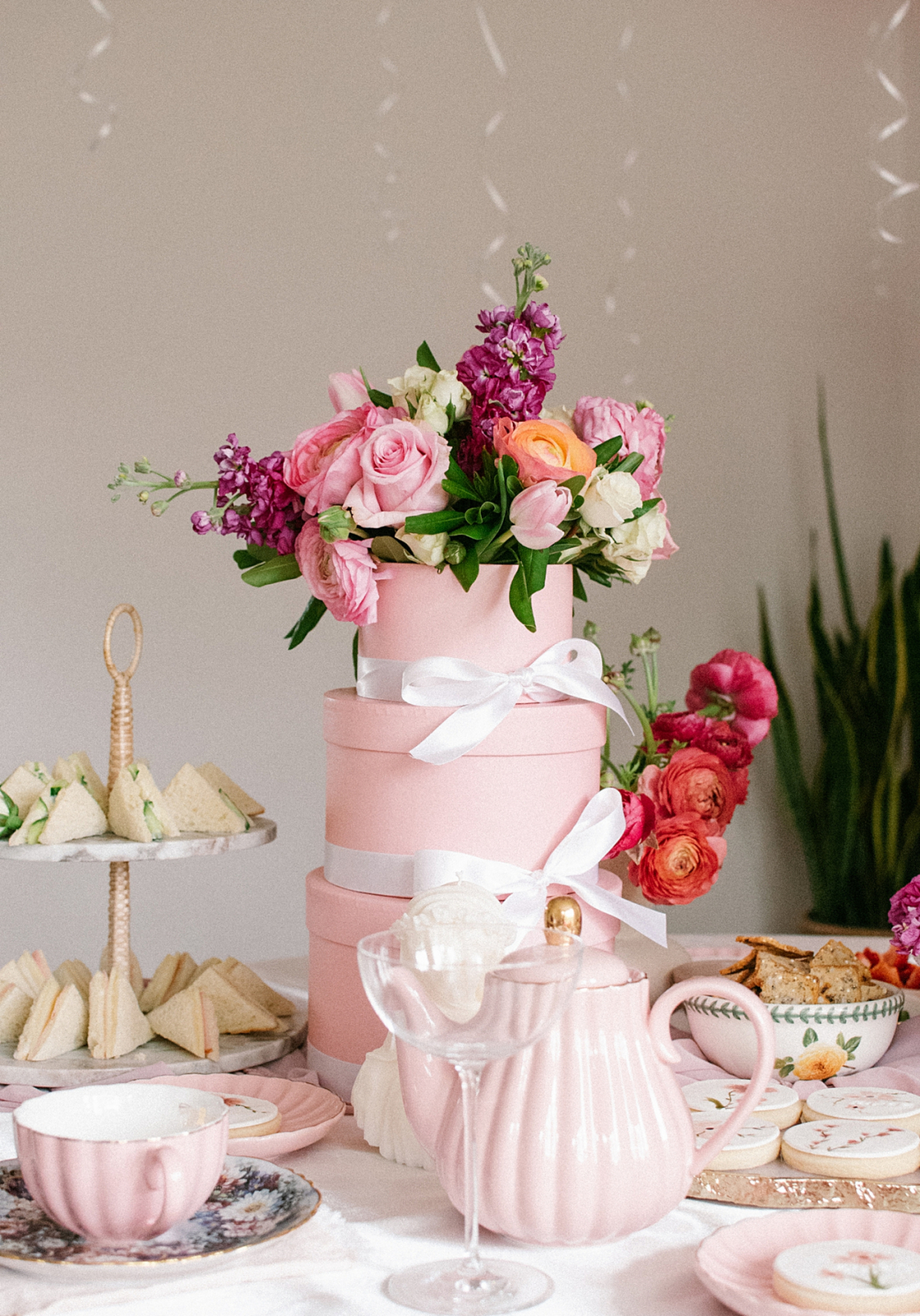 Florals are my favorite way to spruce up a party. It only takes a few bunches of flowers and filler stems to transform a table! This time I chose different pink hues, including ranunculus, roses, and tulips. I decided to make this gorgeous three tiered arrangement with small boxes and ribbon.
Check out my blog post here on how to arrange the top with flowers- this is the same but on a smaller scale. I also love to add different shapes and heights of vases on the table and throughout the room. I think having a variety rather than using all glass, for example, gives the party a more whimsical touch.
Food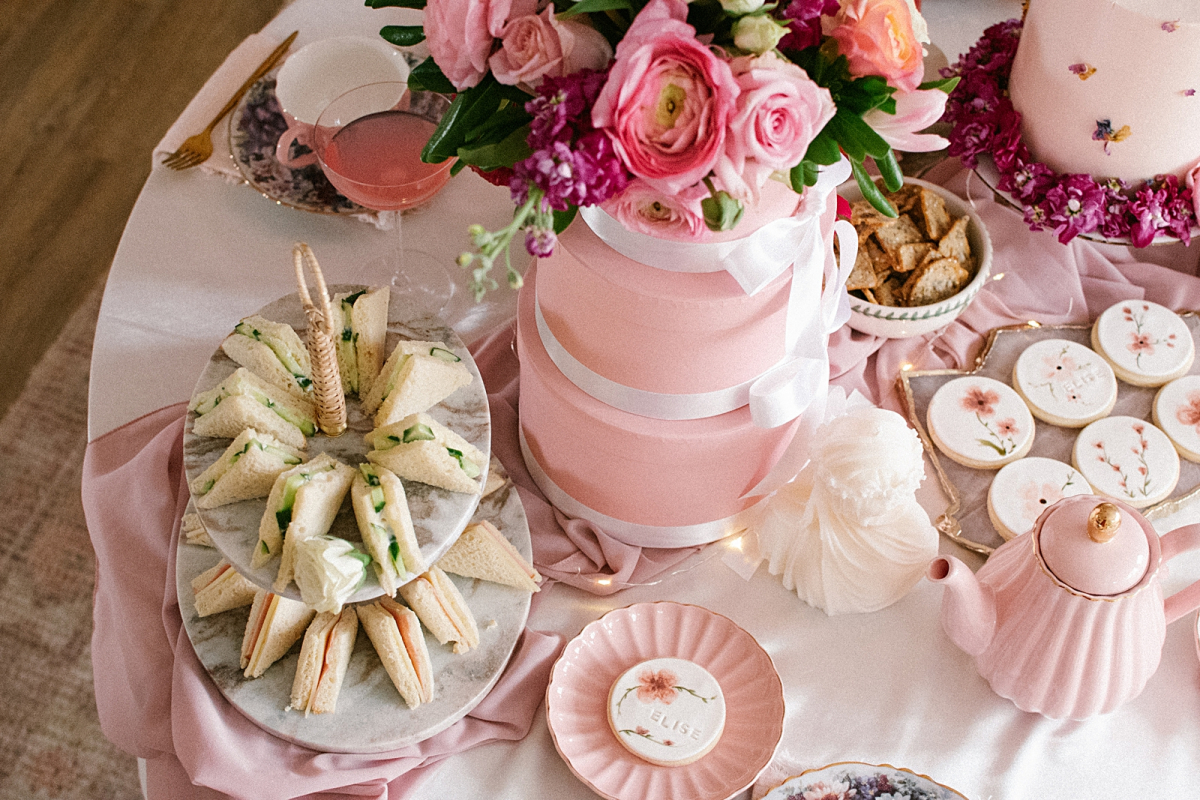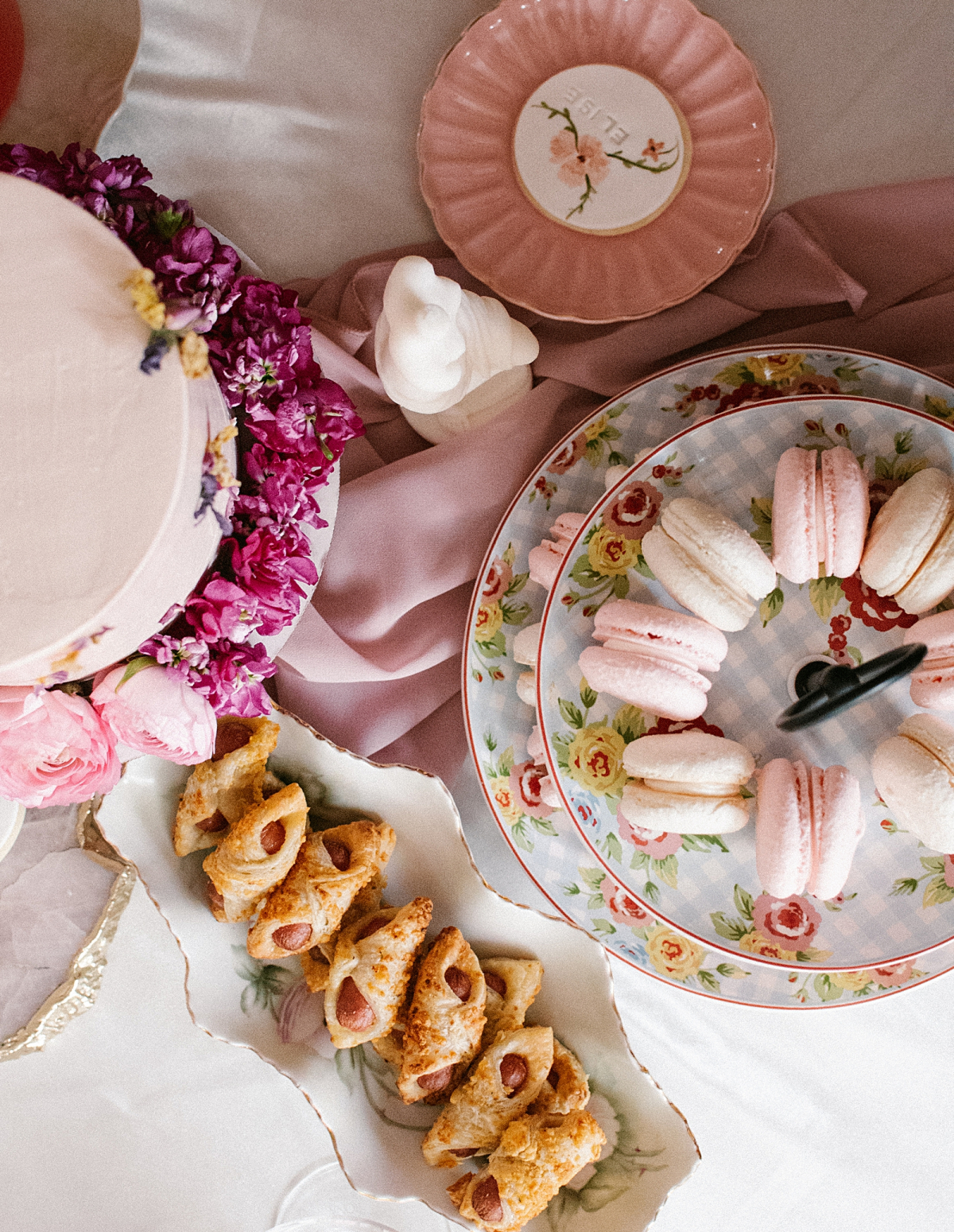 A pink princess party is not complete without macarons and finger sandwiches! I got my macarons, custom cookies, and cake from M Cake Sweets- getting dessert custom-made is a small detail that can make all the difference if you don't have time to bake on your own.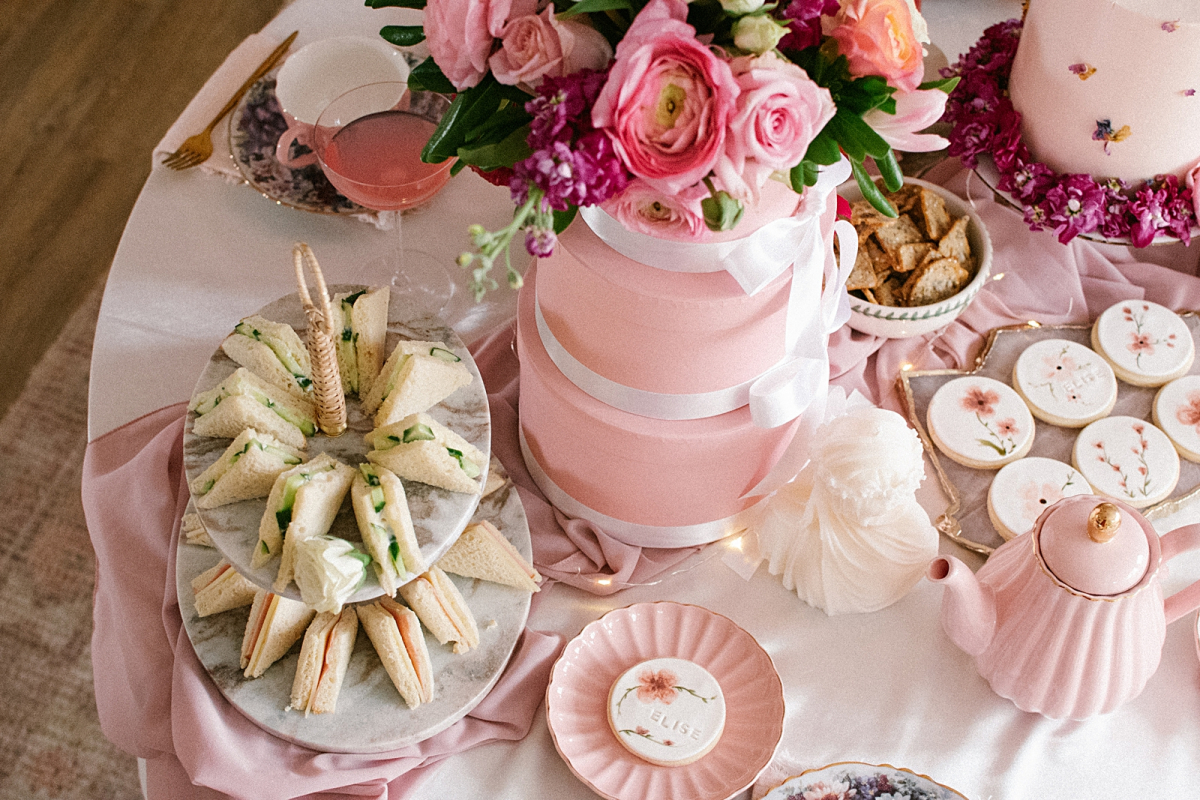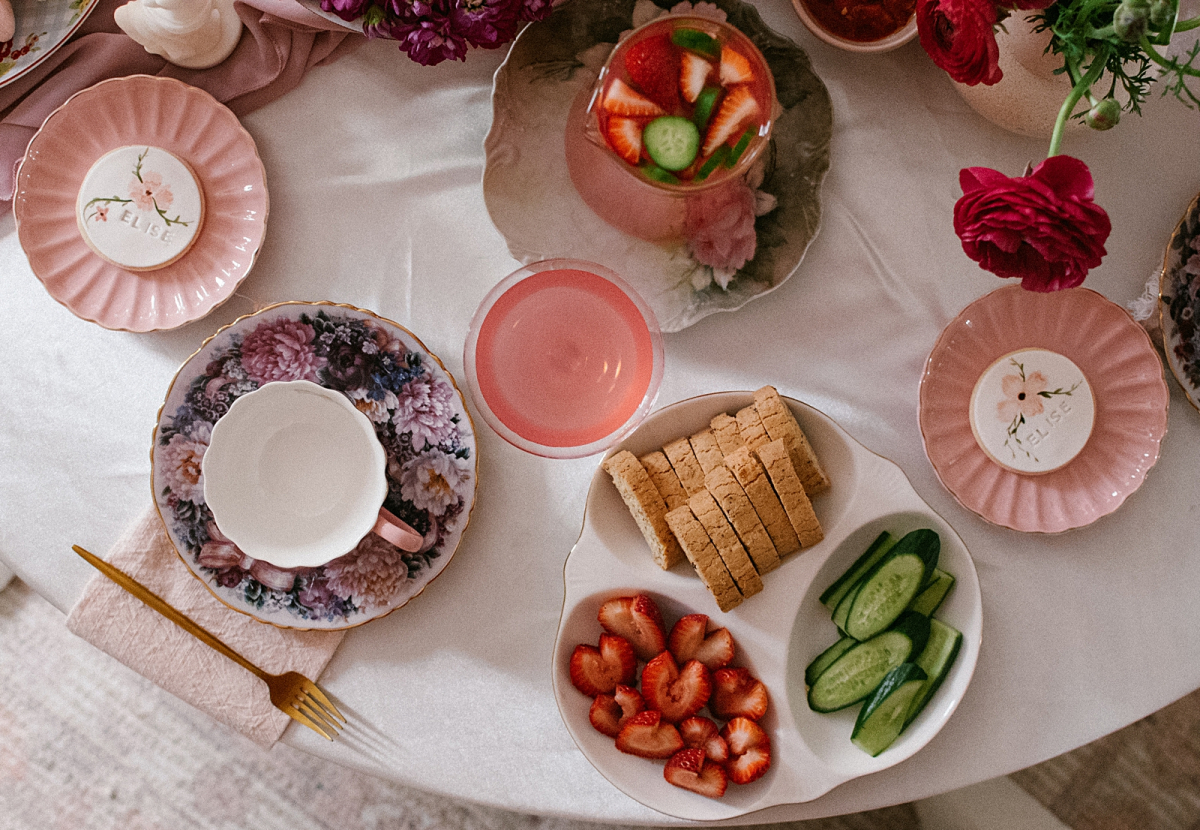 For finger sandwiches, we did a simple ham and cheese as well as cucumber sandwiches- Elise's favorite! In addition, I added some small snacks like fruits, chips and dip, and pigs in a blanket.
All the food items are purchased from Trader Joe's.
Bridgerton Inspired Princess Tea Party Dresses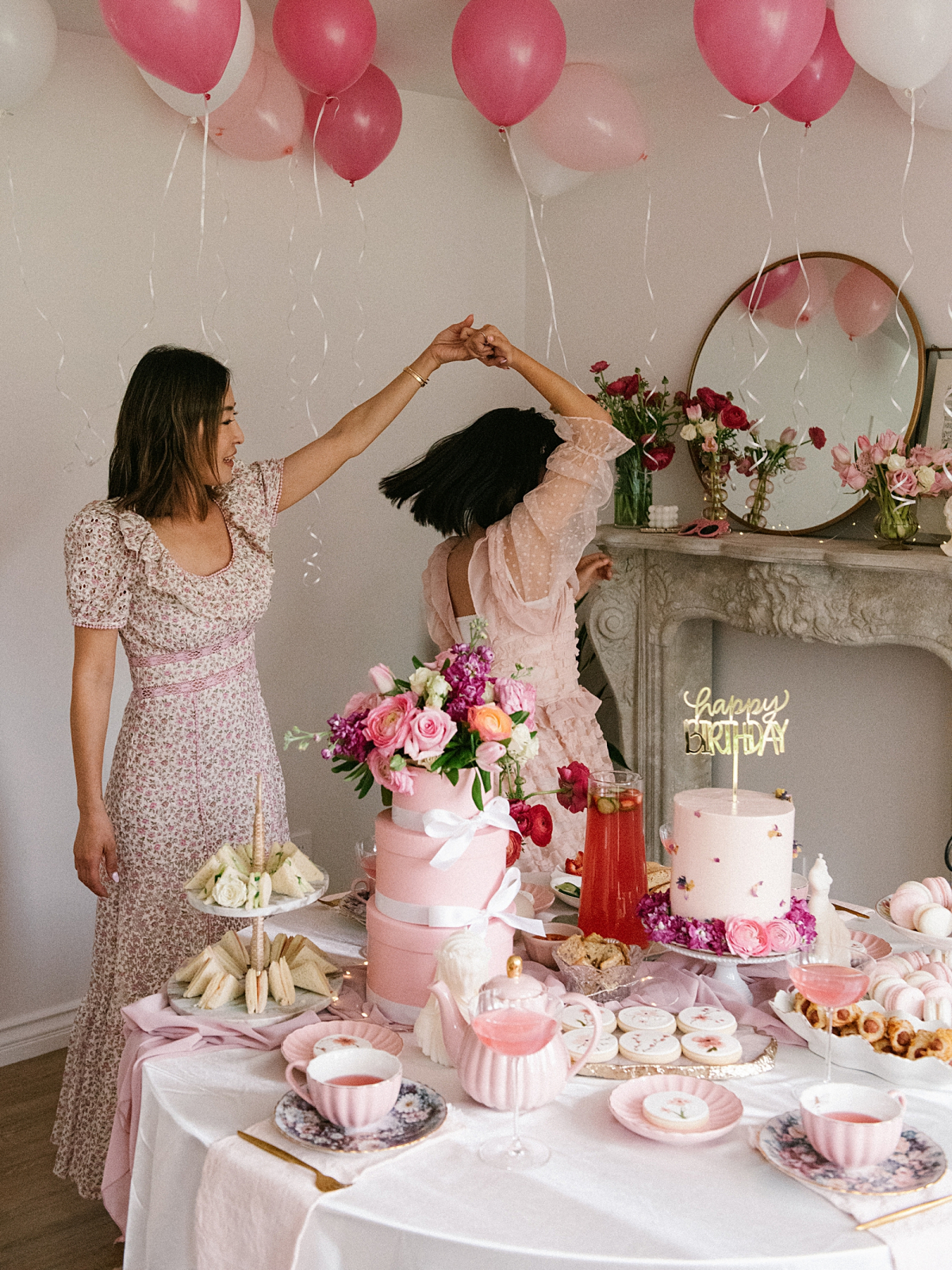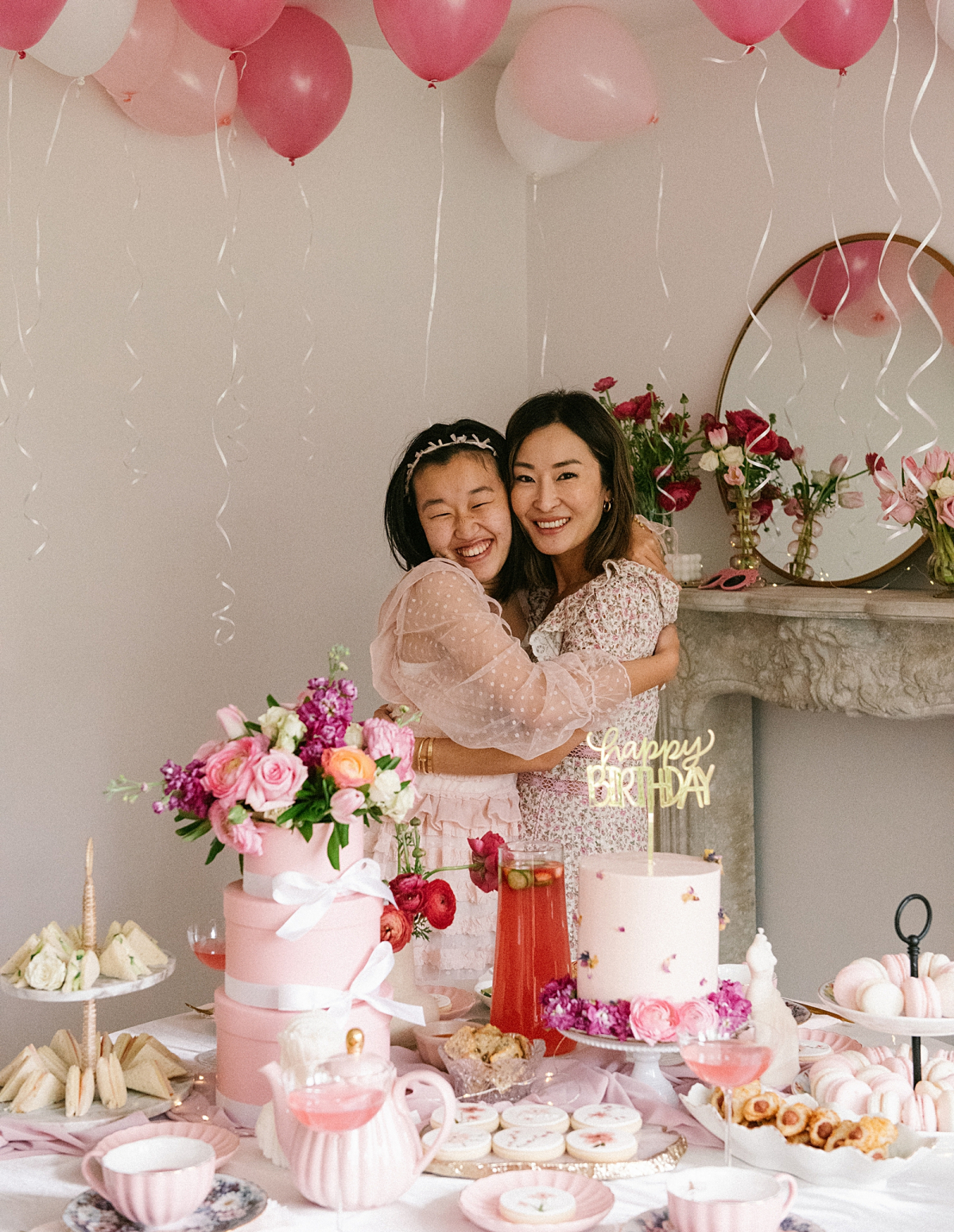 Elise and I share one big thing in common- we love to dress up! She's such a girly girl and has always loved pretty pink dresses, so I knew we needed to go all out for her birthday! Her dress is from Sister Jane and mine is from LoveShackFancy, two very girly and over the top stores perfect for this type of occasion.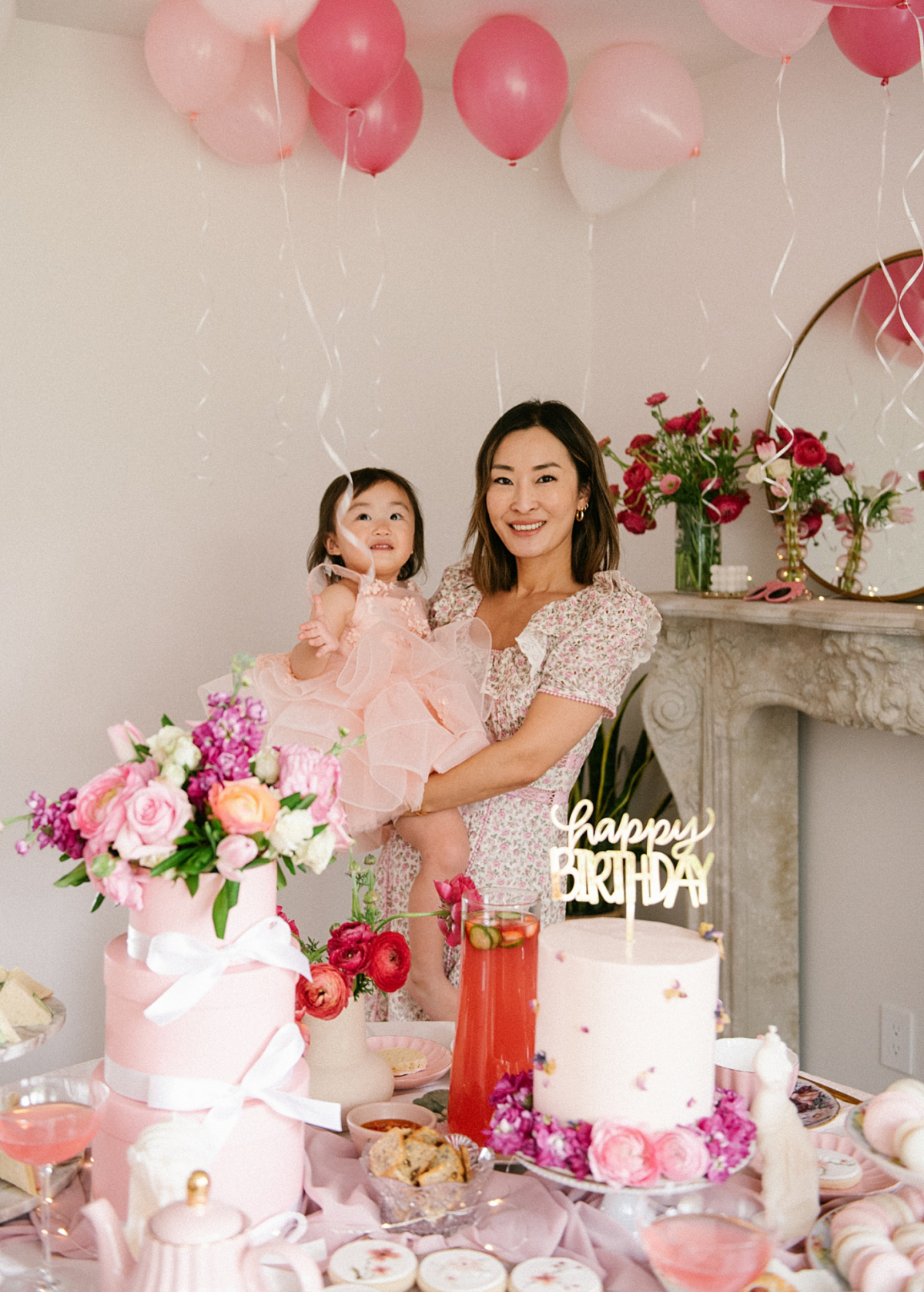 We even got Rumi involved with a toddler princess dress of her own! When I came across this dress called Gia, I knew it was perfect for our baby Gia Rumi. It's high quality and perfect for little princesses.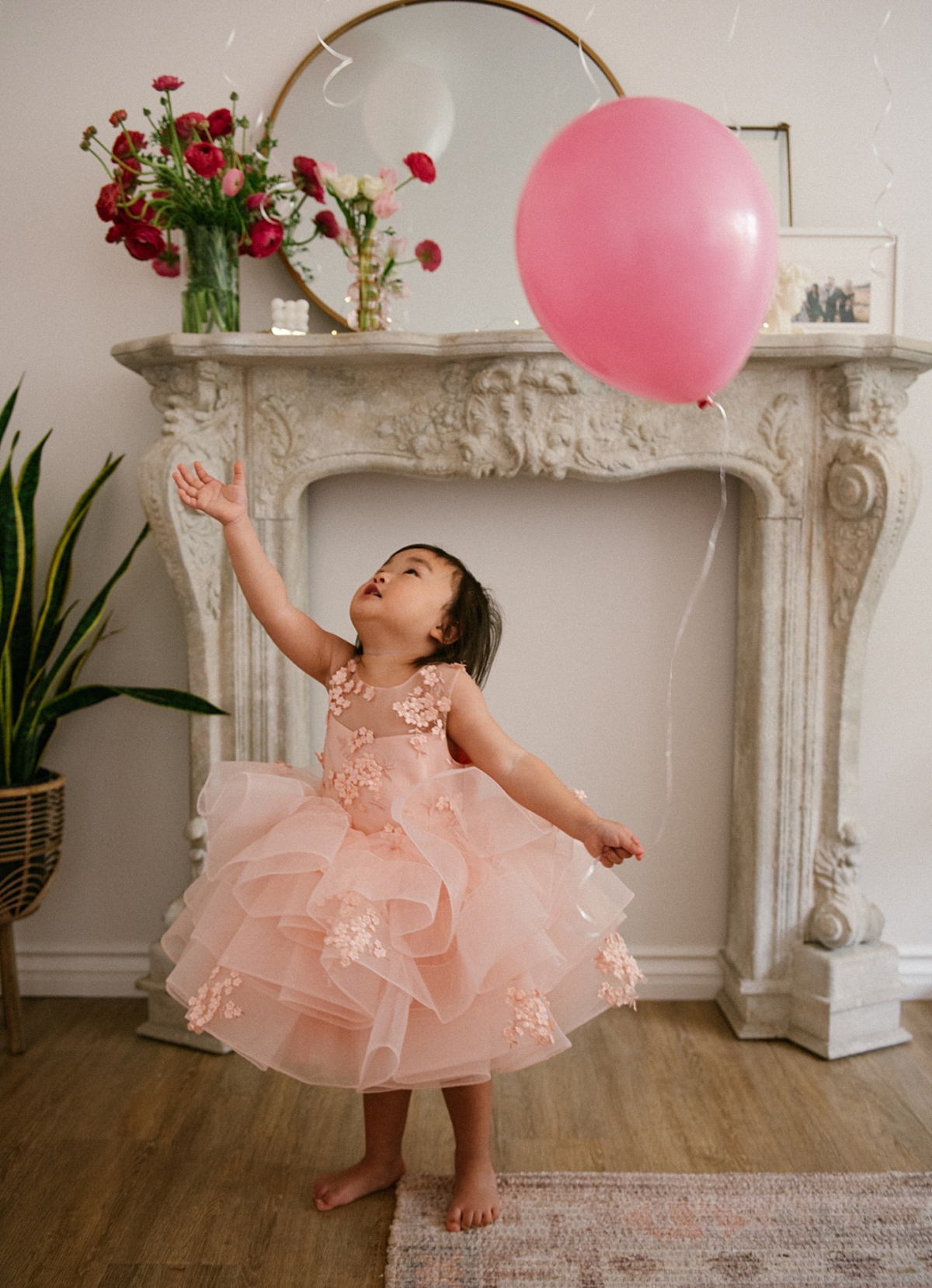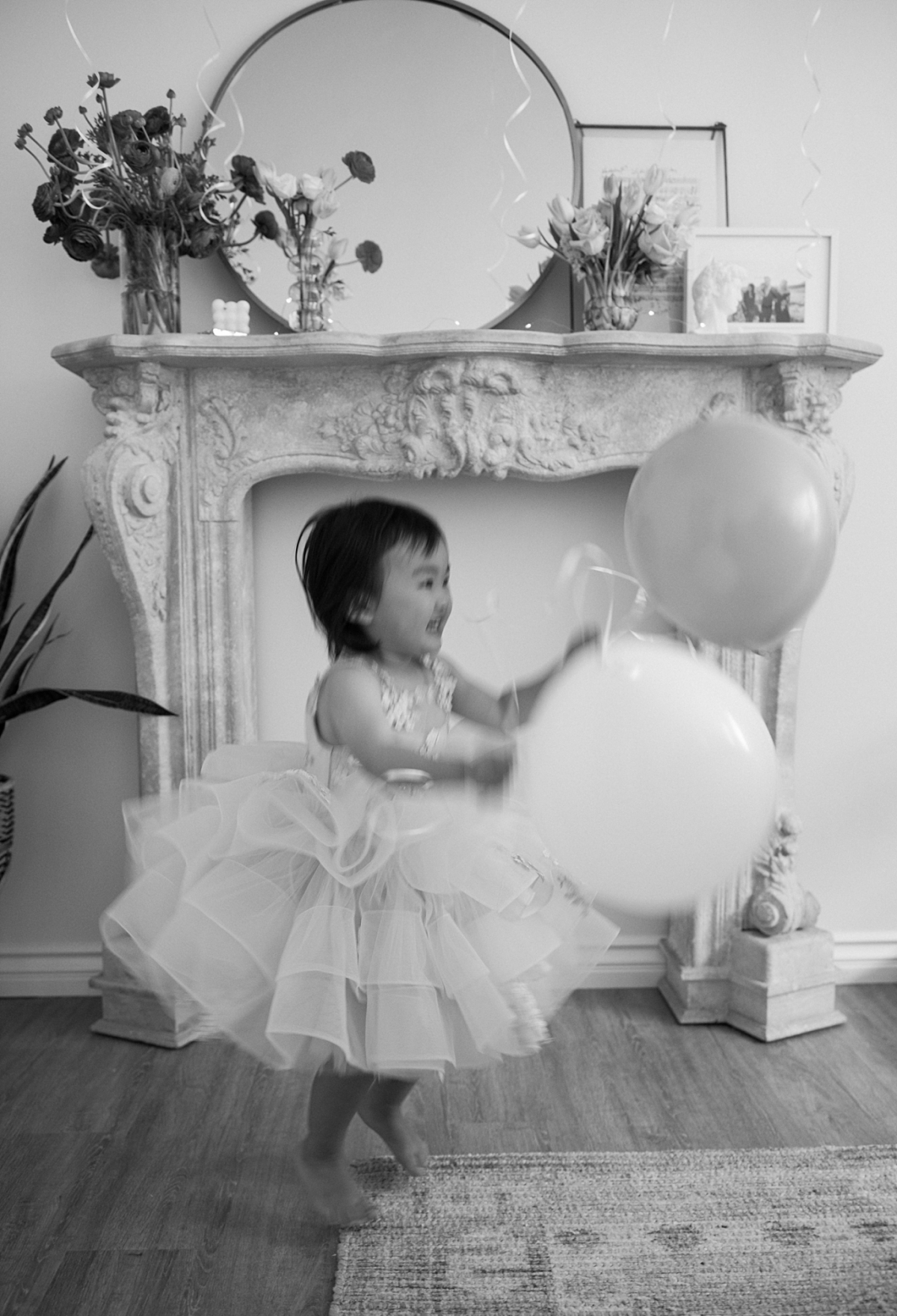 Dressing to the theme of a party can be a really great way to get your guests involved and to make photos come to life! Here are a few more spring dresses that I'm loving this season.

I hope this gives you some ideas on how to transform your next special occasion into the Bridgerton party of your dreams with simple DIY at home.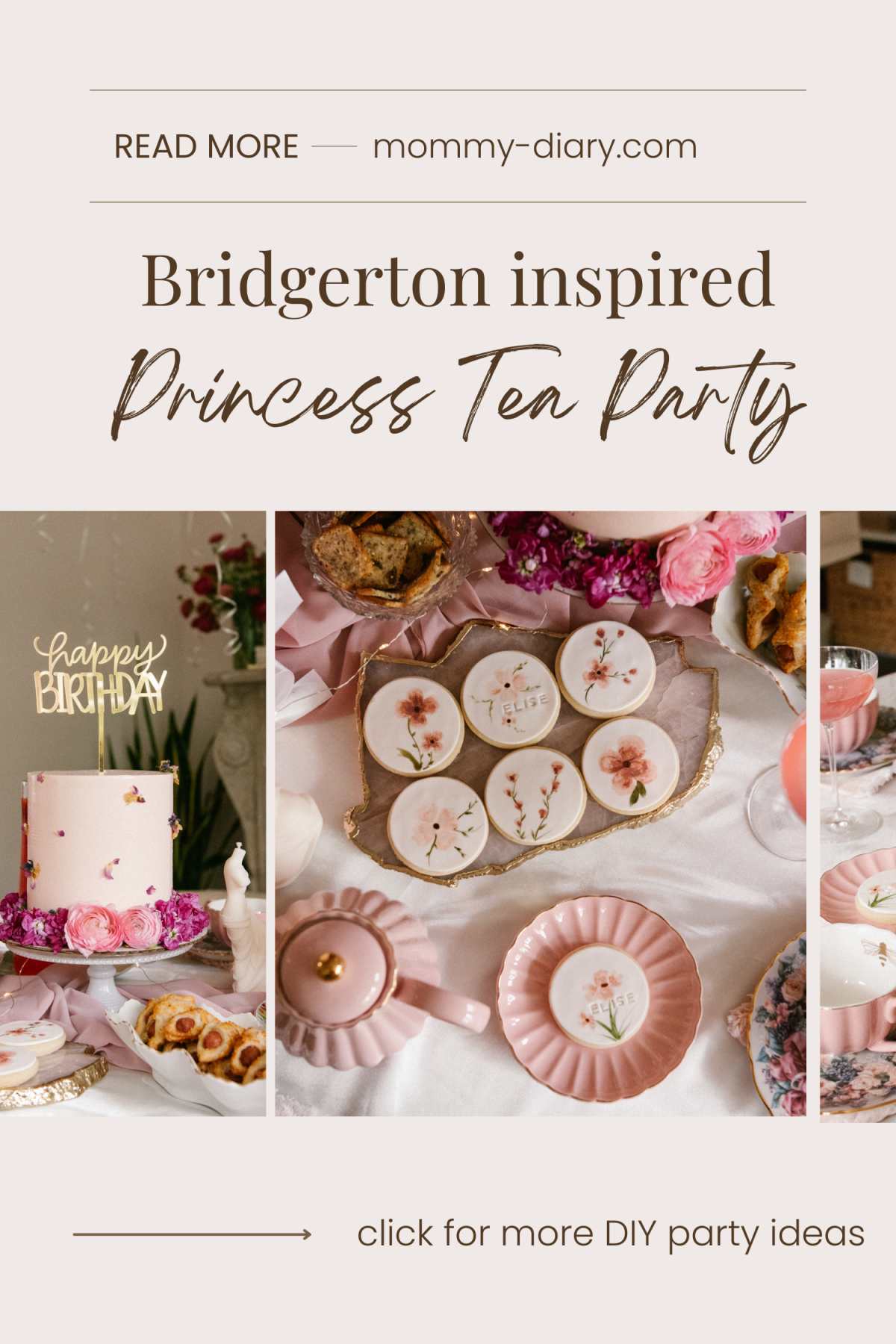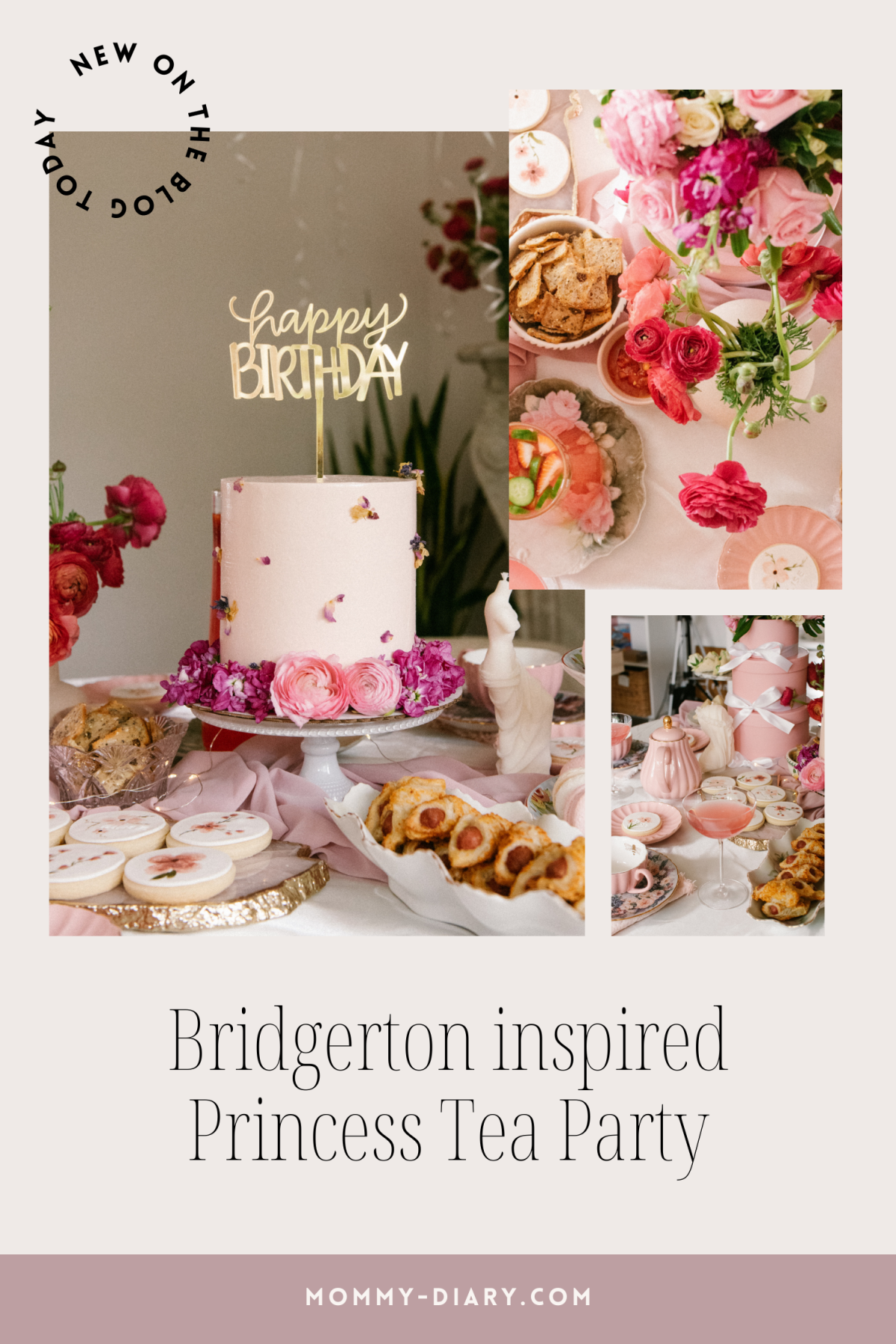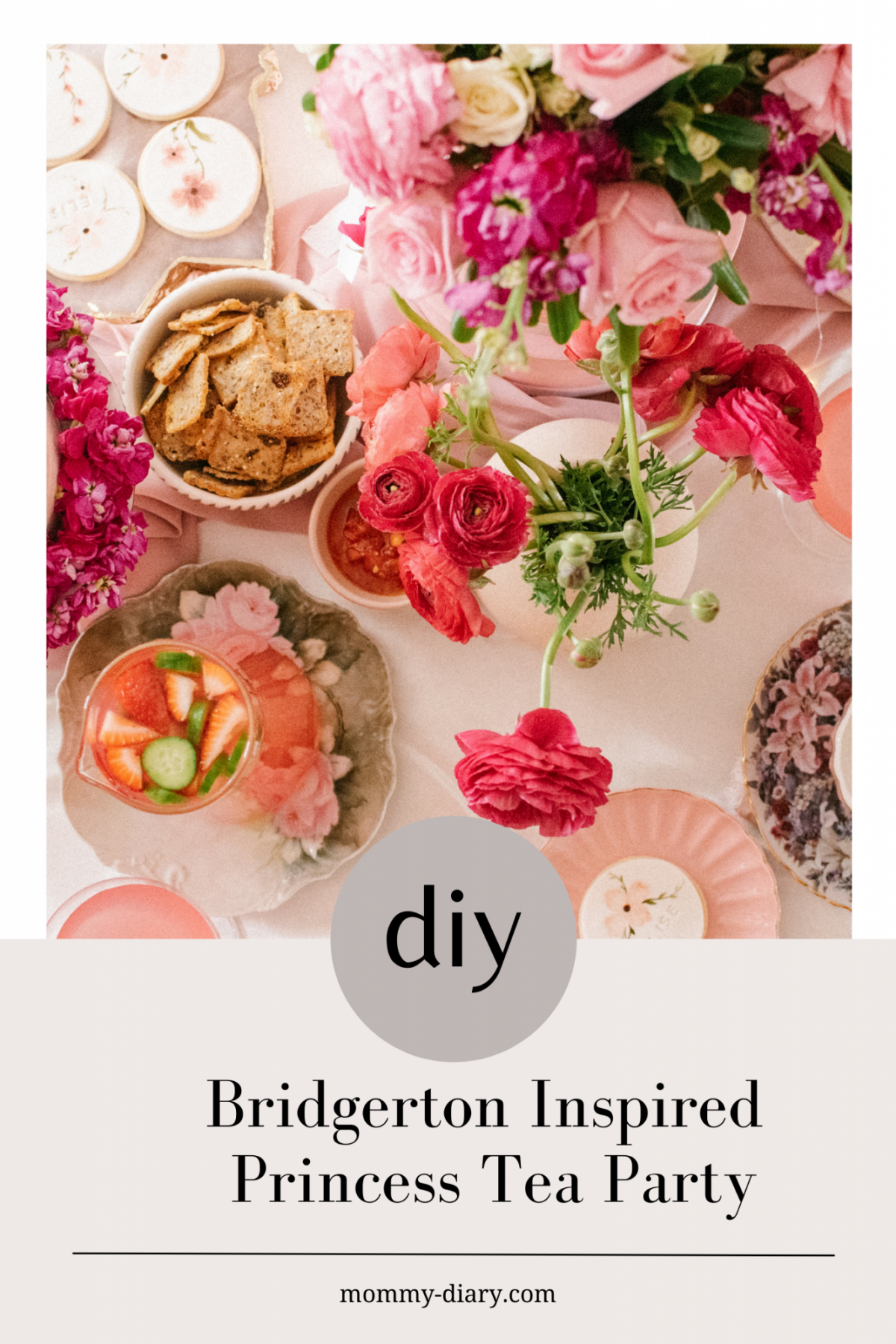 Elise had the best time and is already asking about her next birthday. Check out what we did for her Sweet 16 birthday party here and you can learn more about our special needs journey here.