Desert Springs is one of our favorite getaways in Southern California because it's close enough for a weekend trip but far enough to feel like a vacation. Whenever we feel caught up in the busyness of life and need a little getaway with the family to reconnect, recharge and reset, we load up our trunk and head out to the Palm Springs area for a weekend trip. We have been visiting Desert Springs for years ever since our kids were young and we still love the warm desert sun and the wide variety of family friendly activities that the desert offers such as swimming, golf, tennis and spa.
For me, there's something incredibly healing and therapeutic about the desert sun and energy. Even just a few days here can help me to restore my energy for another few months of work and motherhood which never seems to slow down.
We recently got another opportunity to visit JW Marriott Desert Springs as a family and today I want to highlight 10 reasons why you too, should visit JW Marriott Desert Springs with your family.  We took this weekend trip with my parents-in-law so we can spend quality time together as a multigenerational family.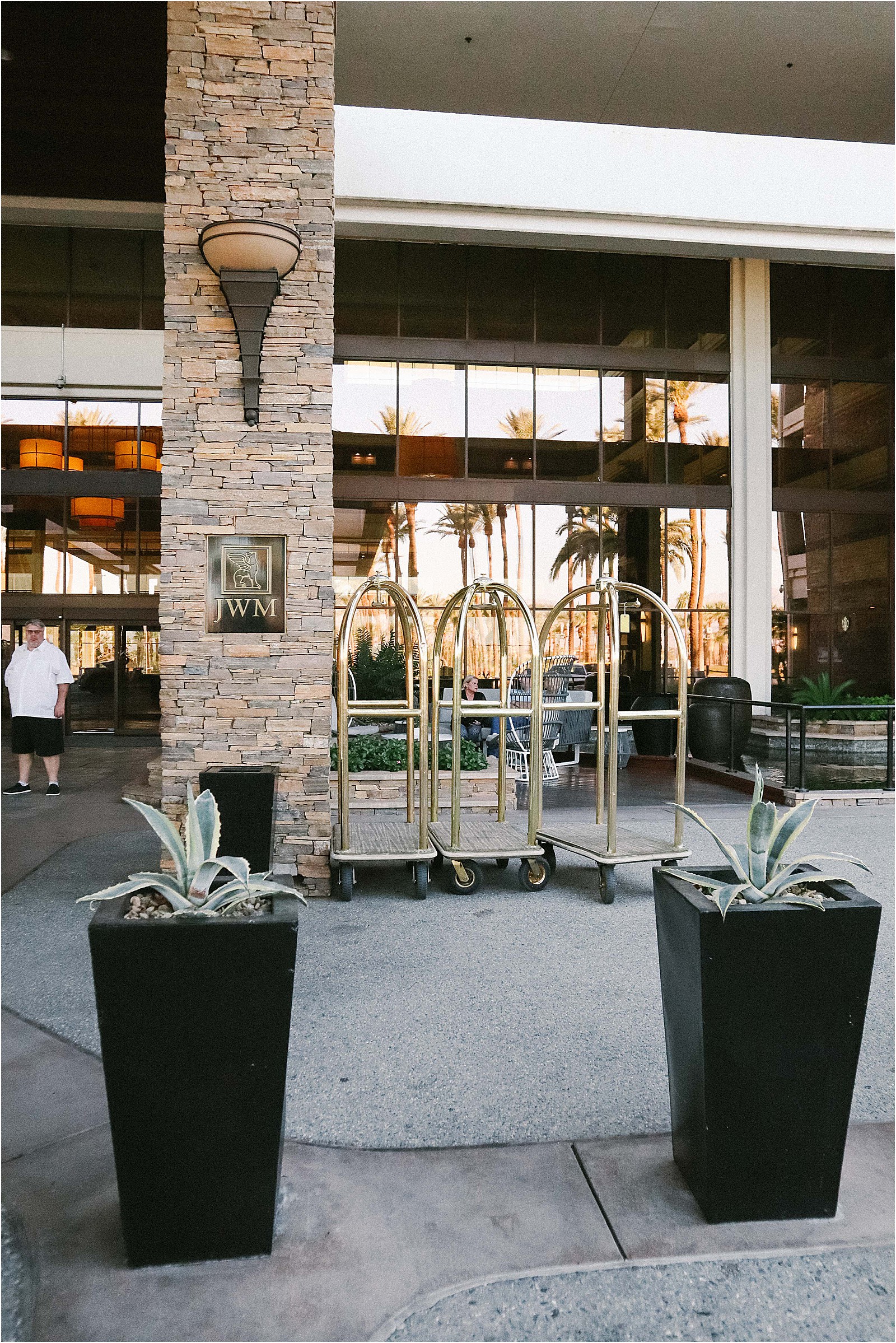 1. The Iconic JW Marriott Desert Springs Lobby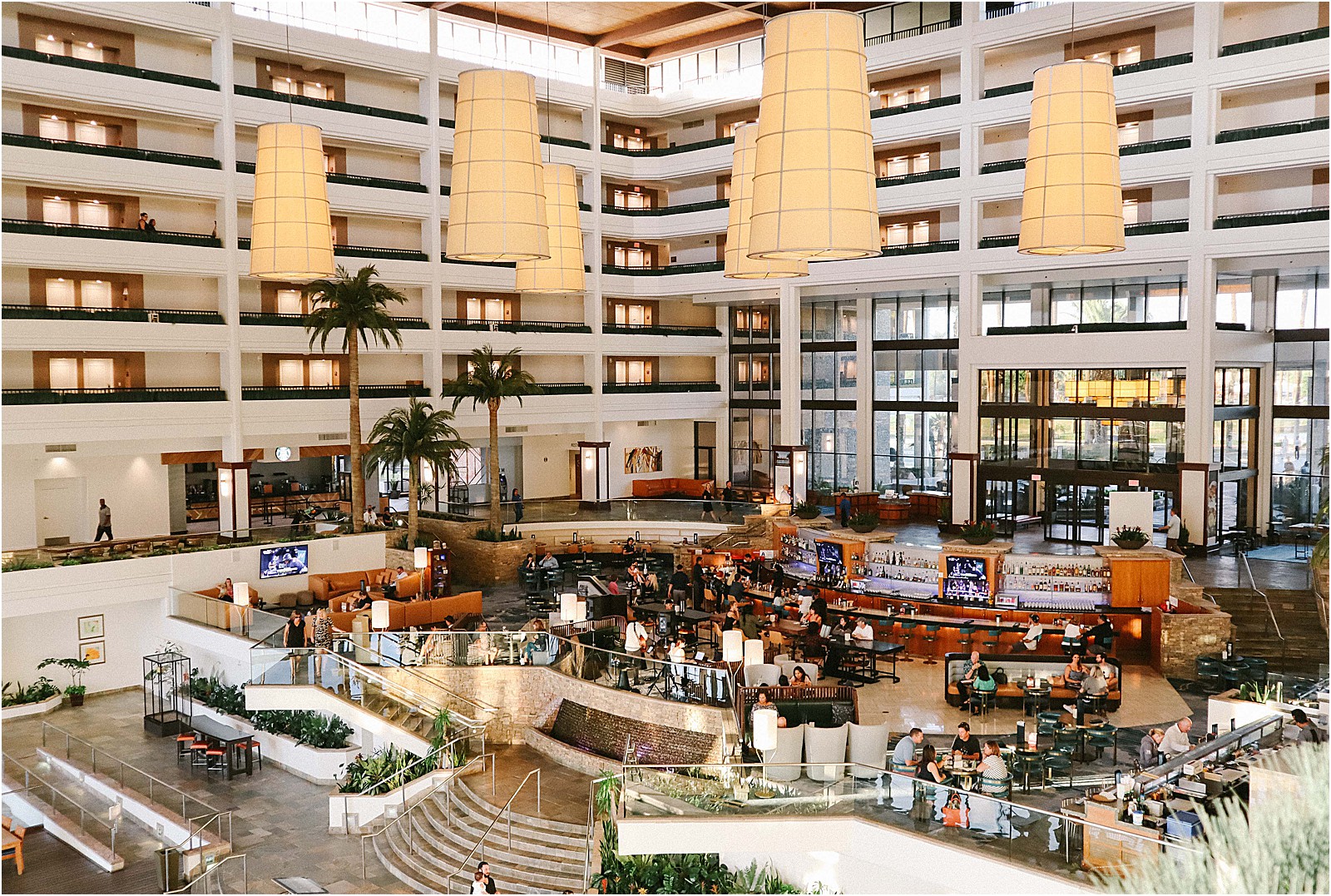 Valet and check-in was smooth with friendly and helpful staff. I love how open and spacious the lobby is and you can see the main bar, a Starbucks and other shops in one glance. The lobby is the heart of the resort and filled with vibrant energy of guests.
2. 1 Bedroom Vice-Presidential Suite and Family Friendly Standard Suites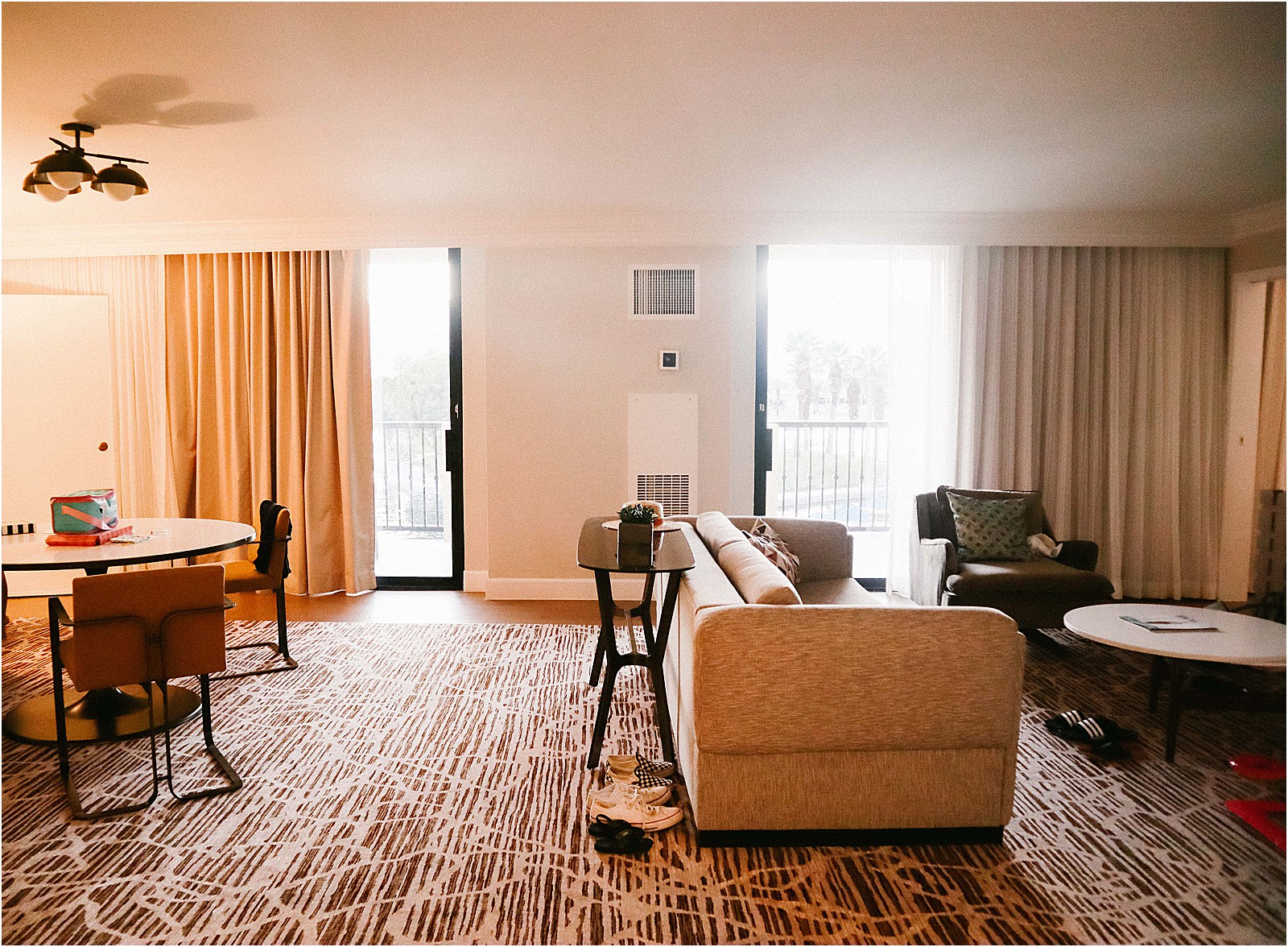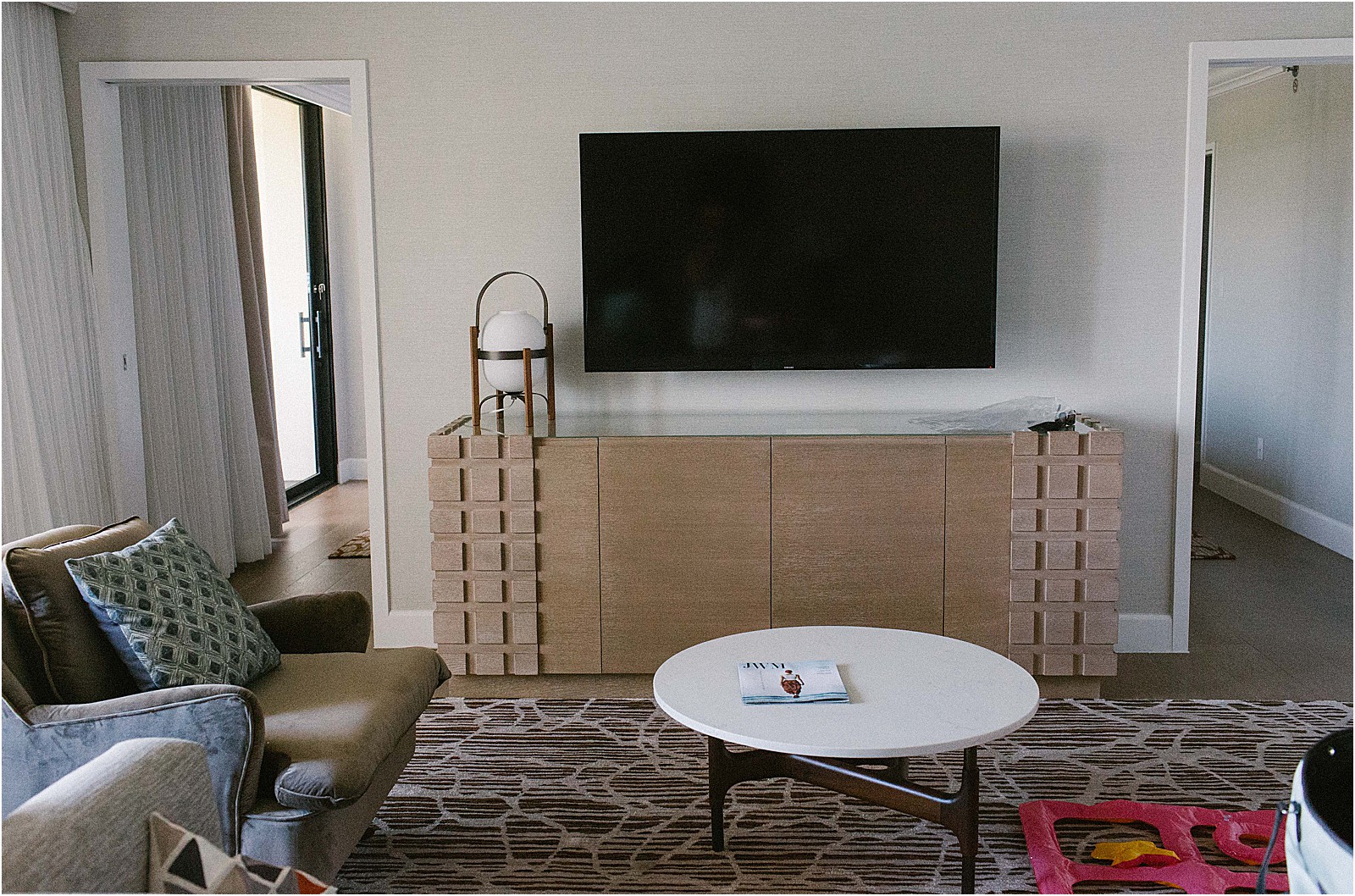 We stayed in the one-bedroom Vice Presidential Suite with an adjoining standard room for my in-laws. The room is 741 sq ft and spacious for a family of 5. All the rooms are recently renovated with a fresh modern look adorned with white marble and luxury amenities.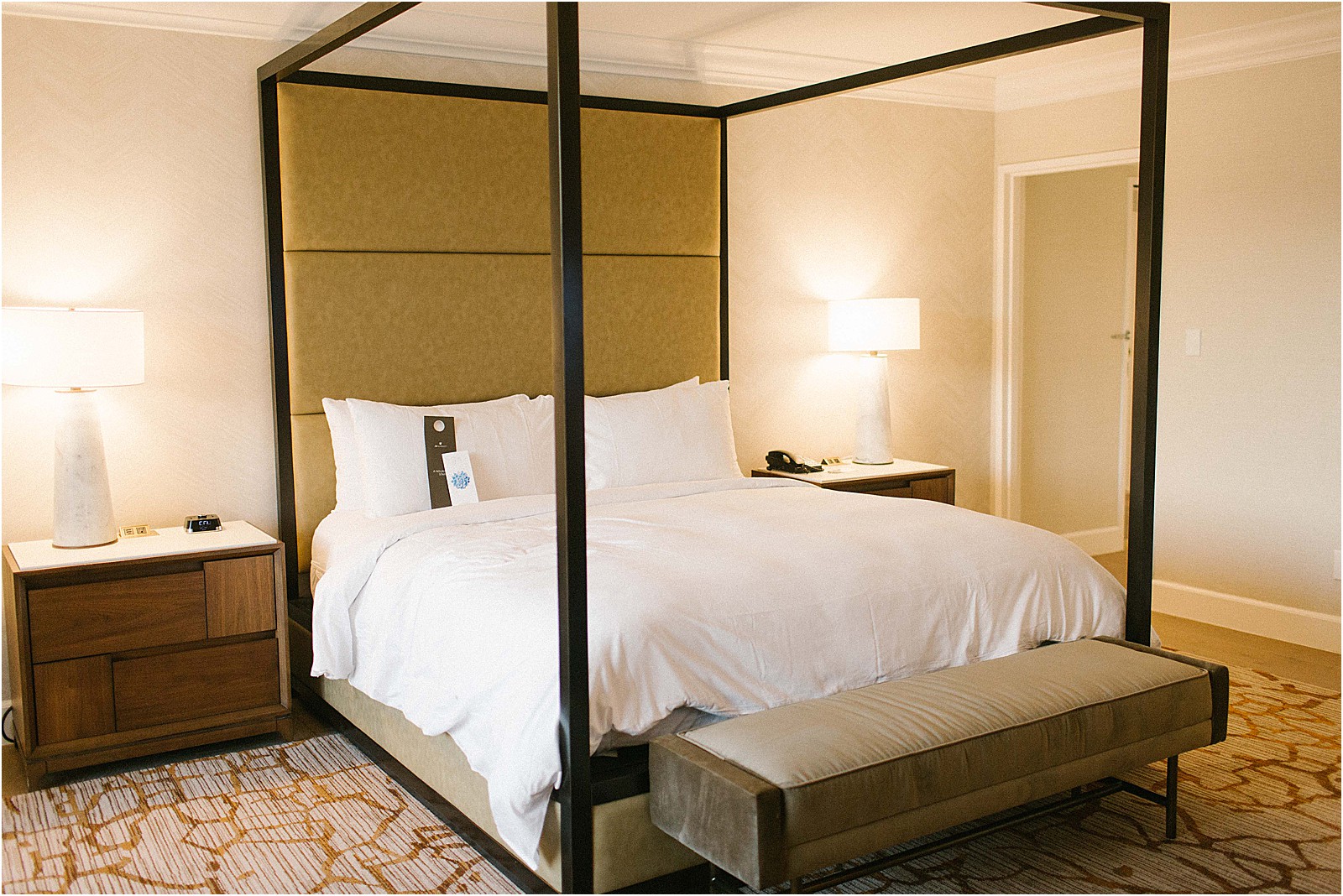 The King bed is luxurious and comfortable for a truly relaxing desert resort experience. The sheets are soft and high quality, perfect for couples and families looking for luxury and relaxation. The bedside tables come with a dedicated USB port and easy-to-acccess outlets.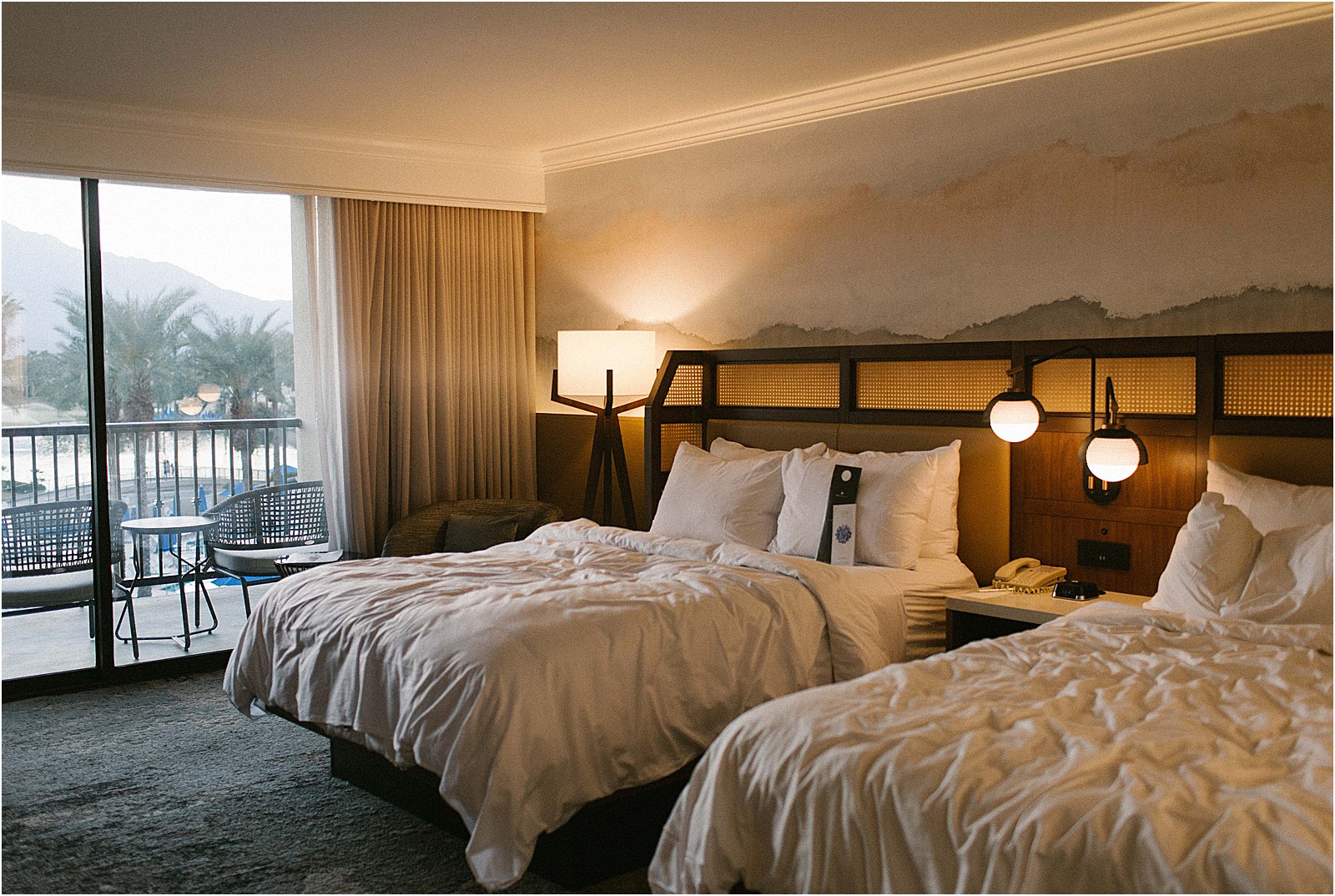 The standard guest bedroom with two queen beds is also spacious and clean with a great balcony view when requested. I love the updated decor with the wallpaper and modern lighting. The room is cozy and inviting with enough room for a family of up to 4.
3. Newly Renovated Bathrooms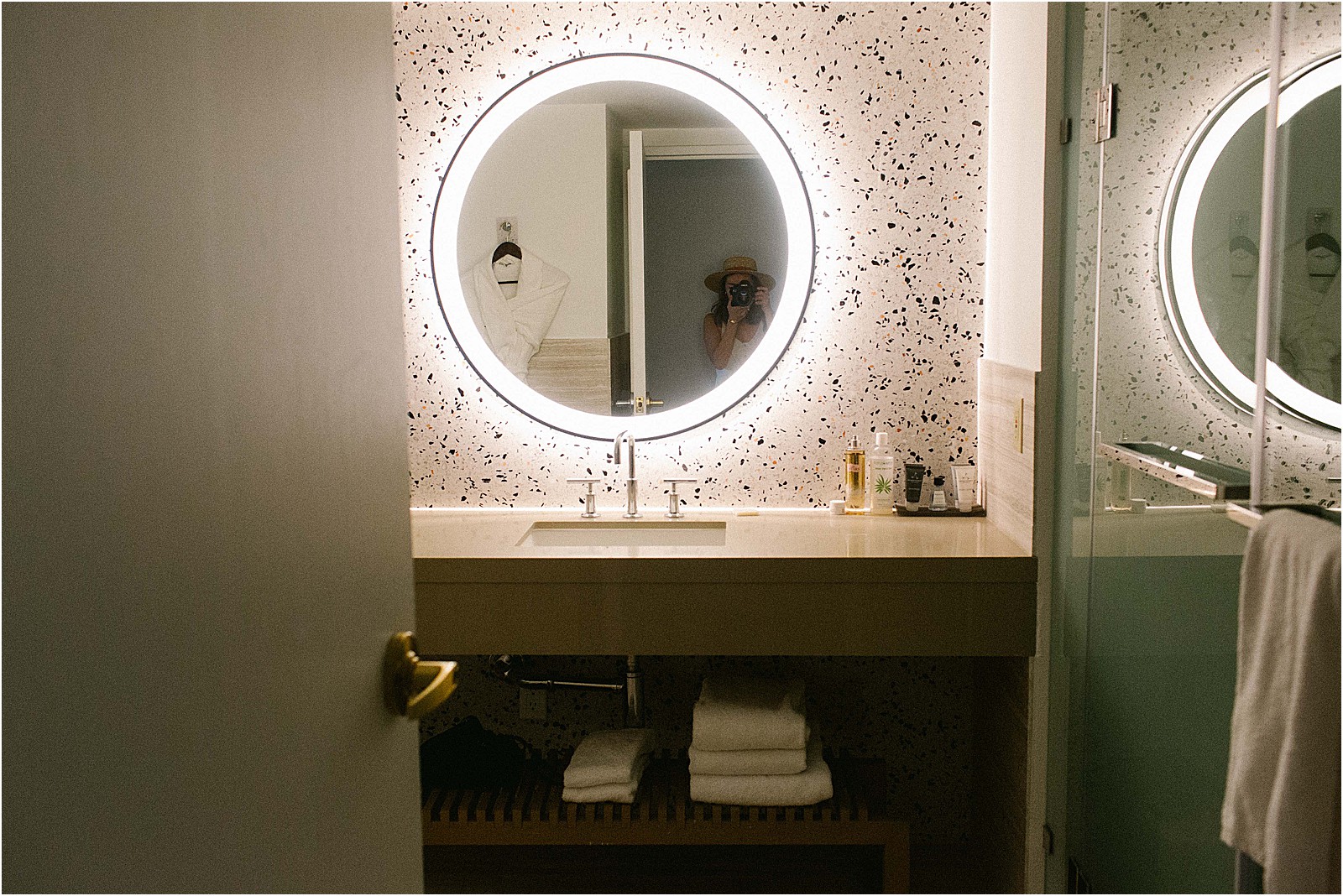 The newly renovated bathrooms are absolutely gorgeous with a clean all-white aesthetic. I loved the details of the walls, easy-to-use white marble counter and the round light up mirror that's perfect for selfies. 😉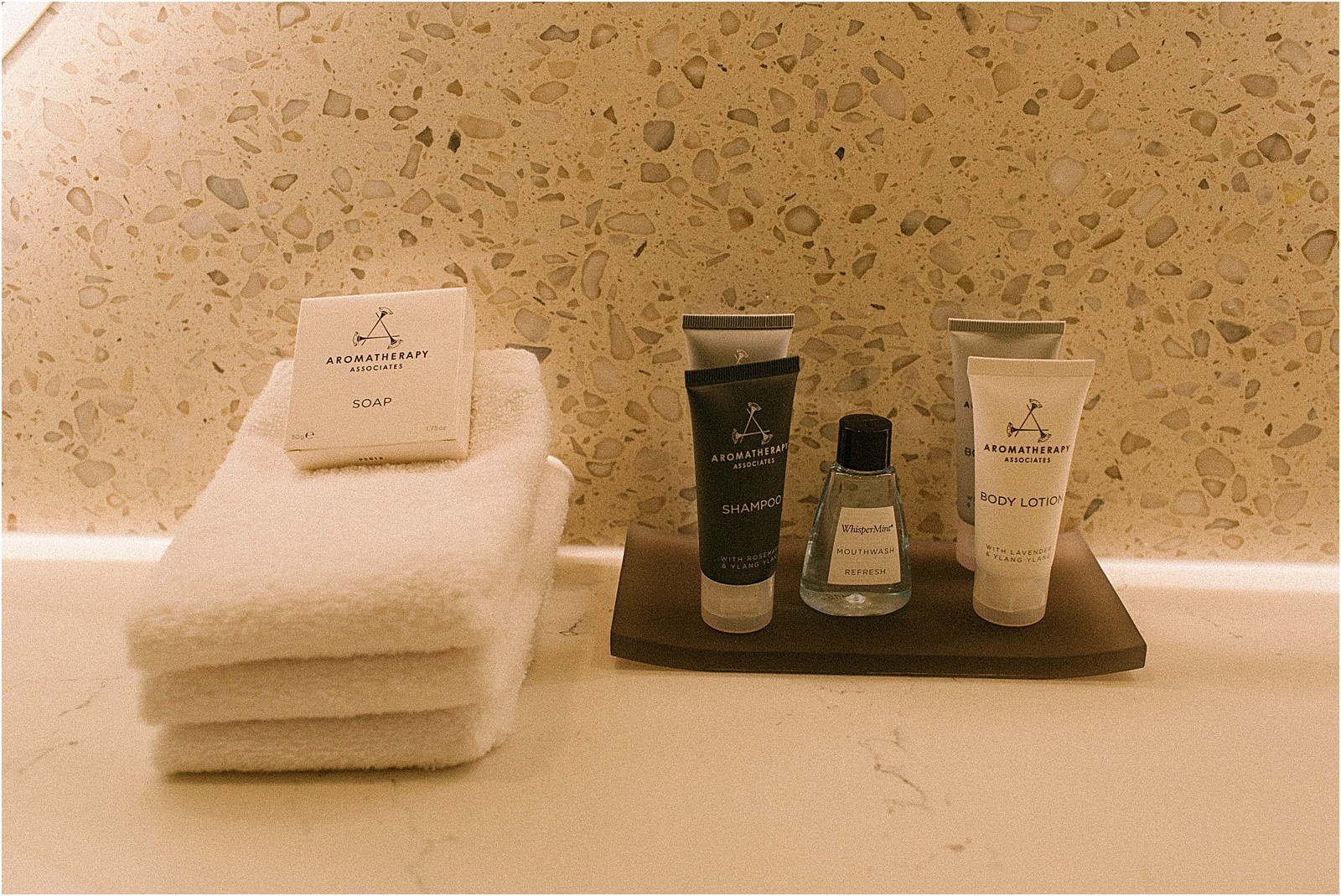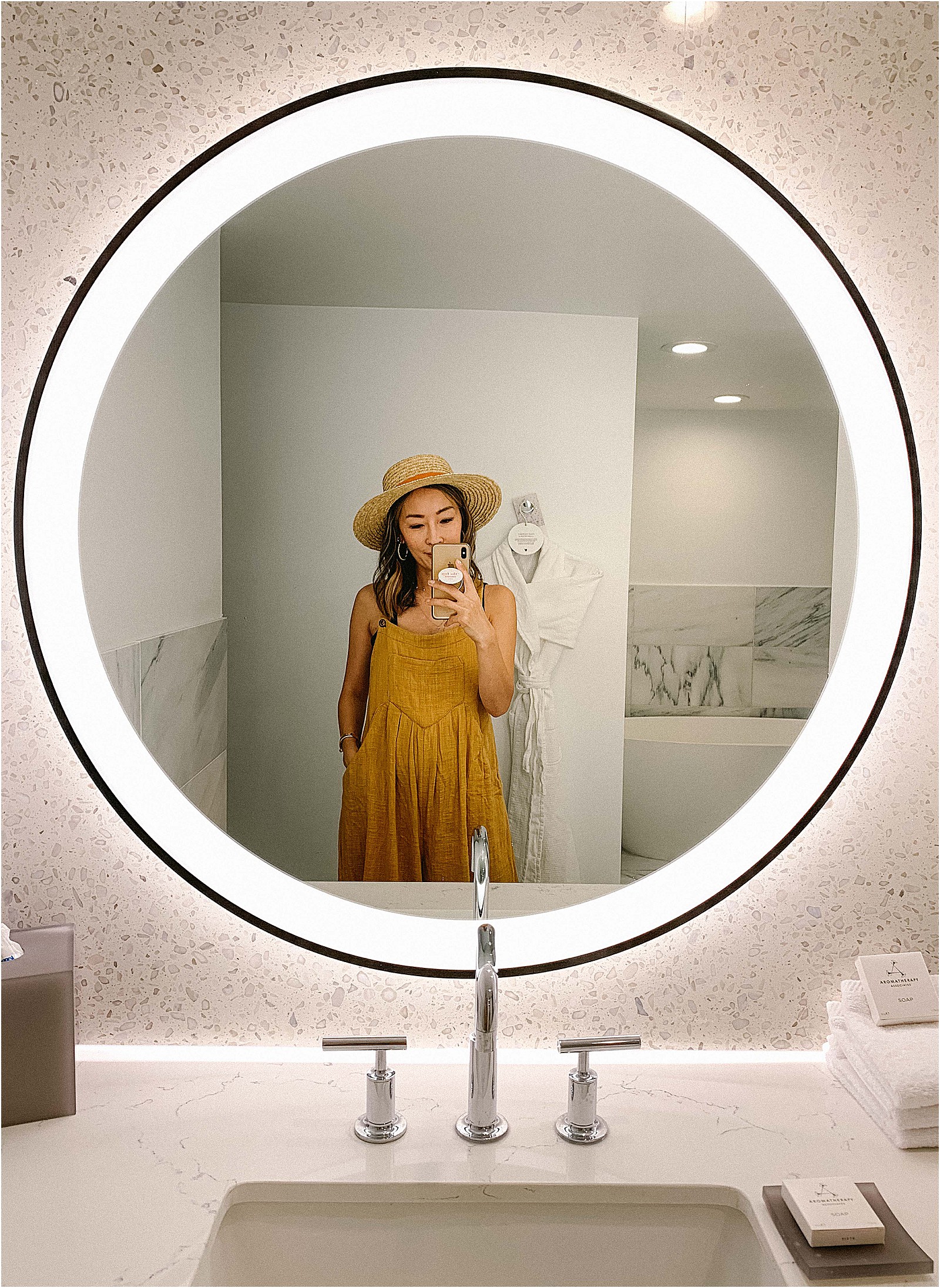 4. The Complimentary Gondola Ride At JW Marriott Desert Springs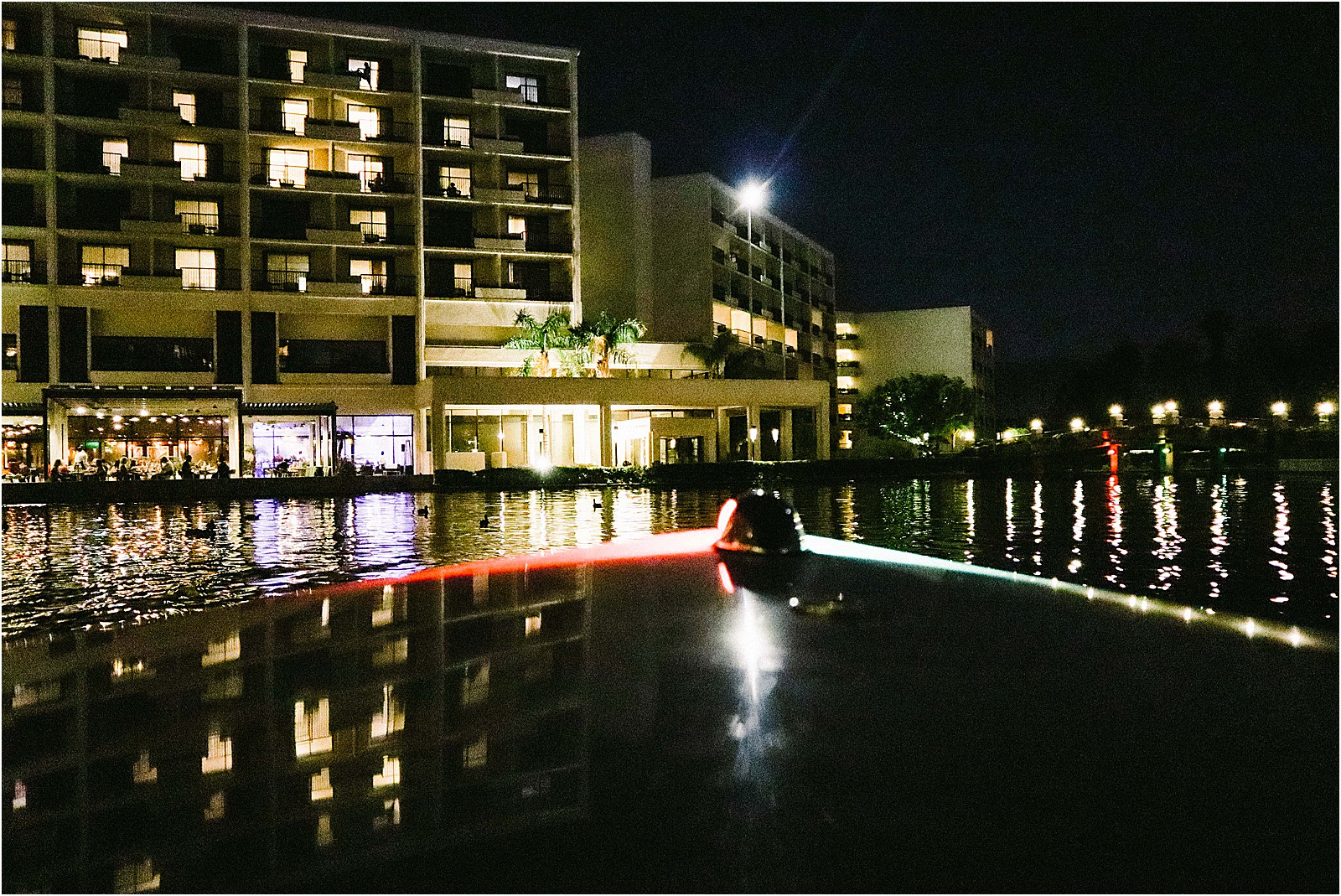 The gondola is a signature attraction of JW Marriott Desert Springs. The ride is complimentary for all guests with prior reservation. We took this moonlit boat ride to our dinner at Mikado, a Japanese + teppan restaurant located in the resort. When visiting, be sure to make your reservation and take advantage of this romantic and family-friendly desert experience.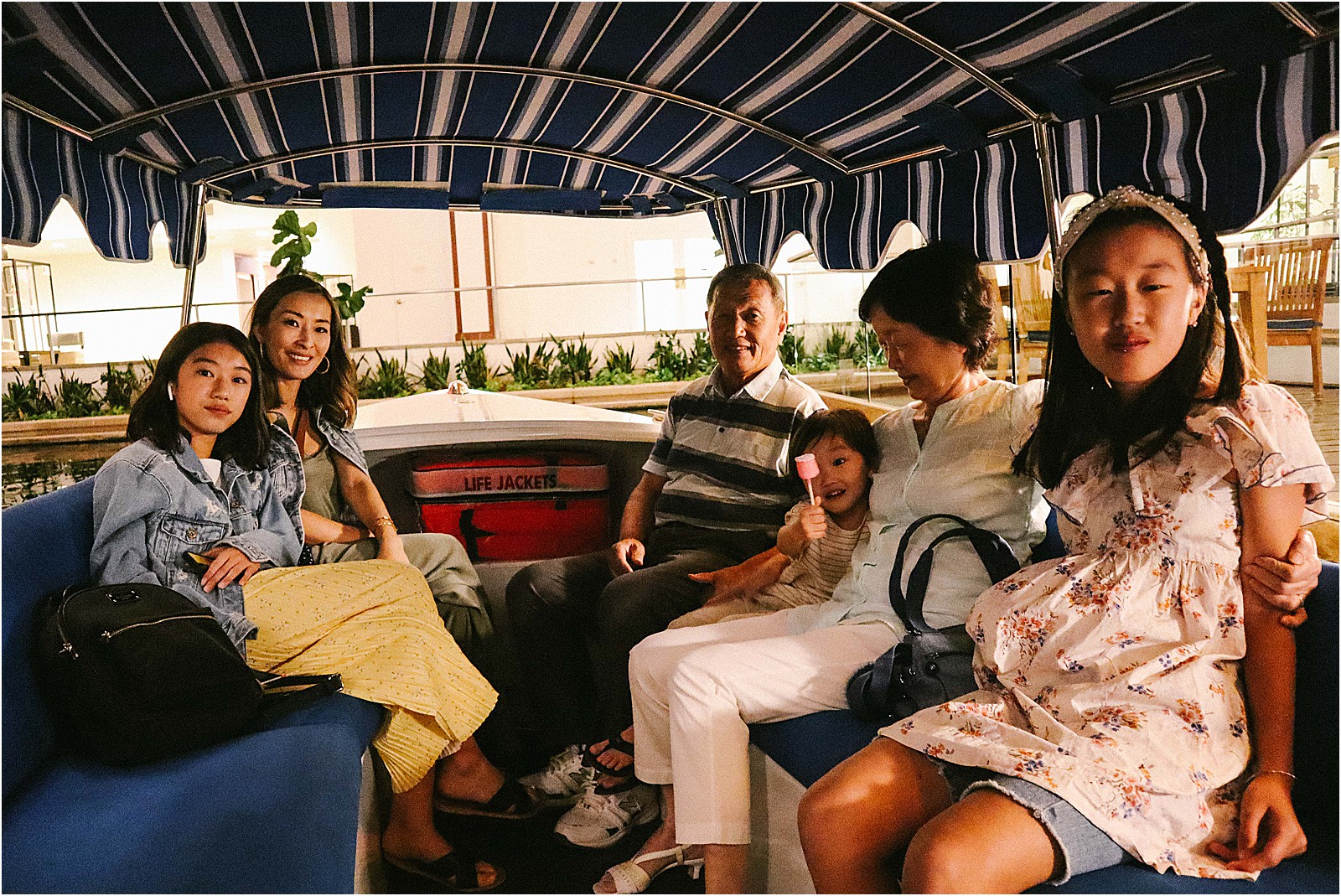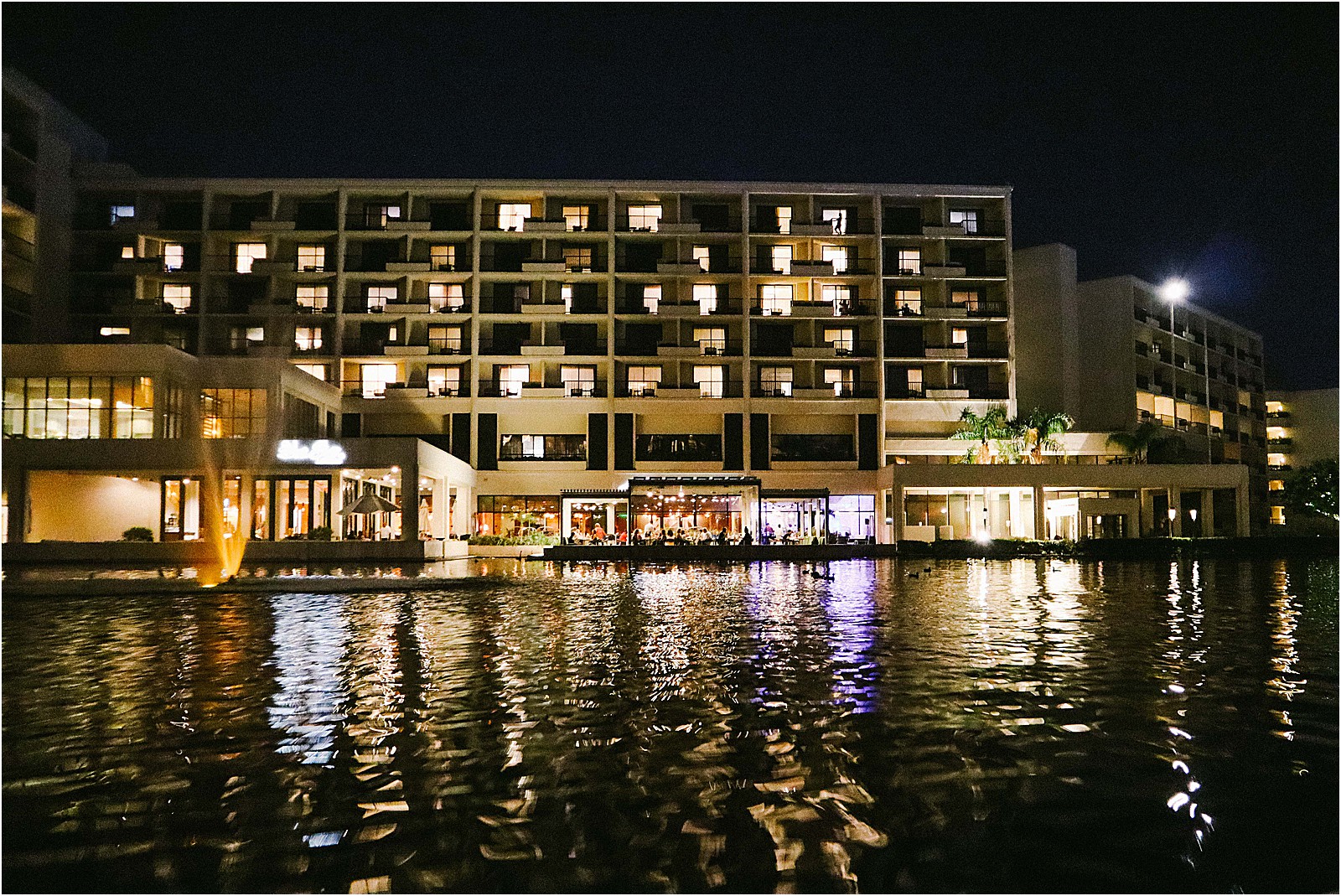 5. A Breakfast With A View: Rockwood Grill
Rockwood Grill is a upscale American-style restaurant located on the JW Marriott Desert Springs Resort. It offers water front views from the patio and the continental breakfast buffet includes an extensive menu including made-to-order scrambled eggs, freshly baked pastries, a wide variety of house jam and delicious breakfast selections for the entire family including kids.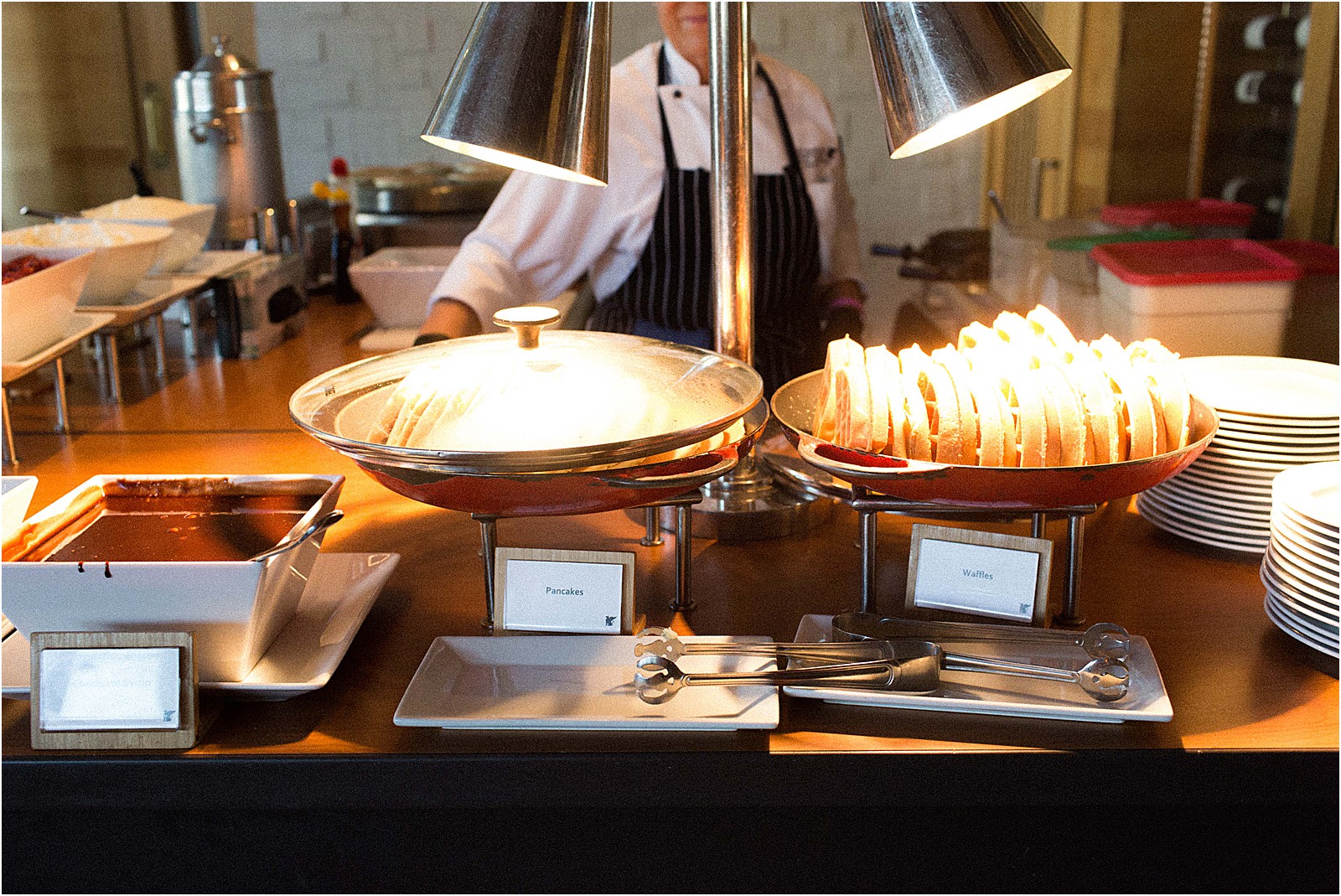 6. Family-Friendly Pool And Cabana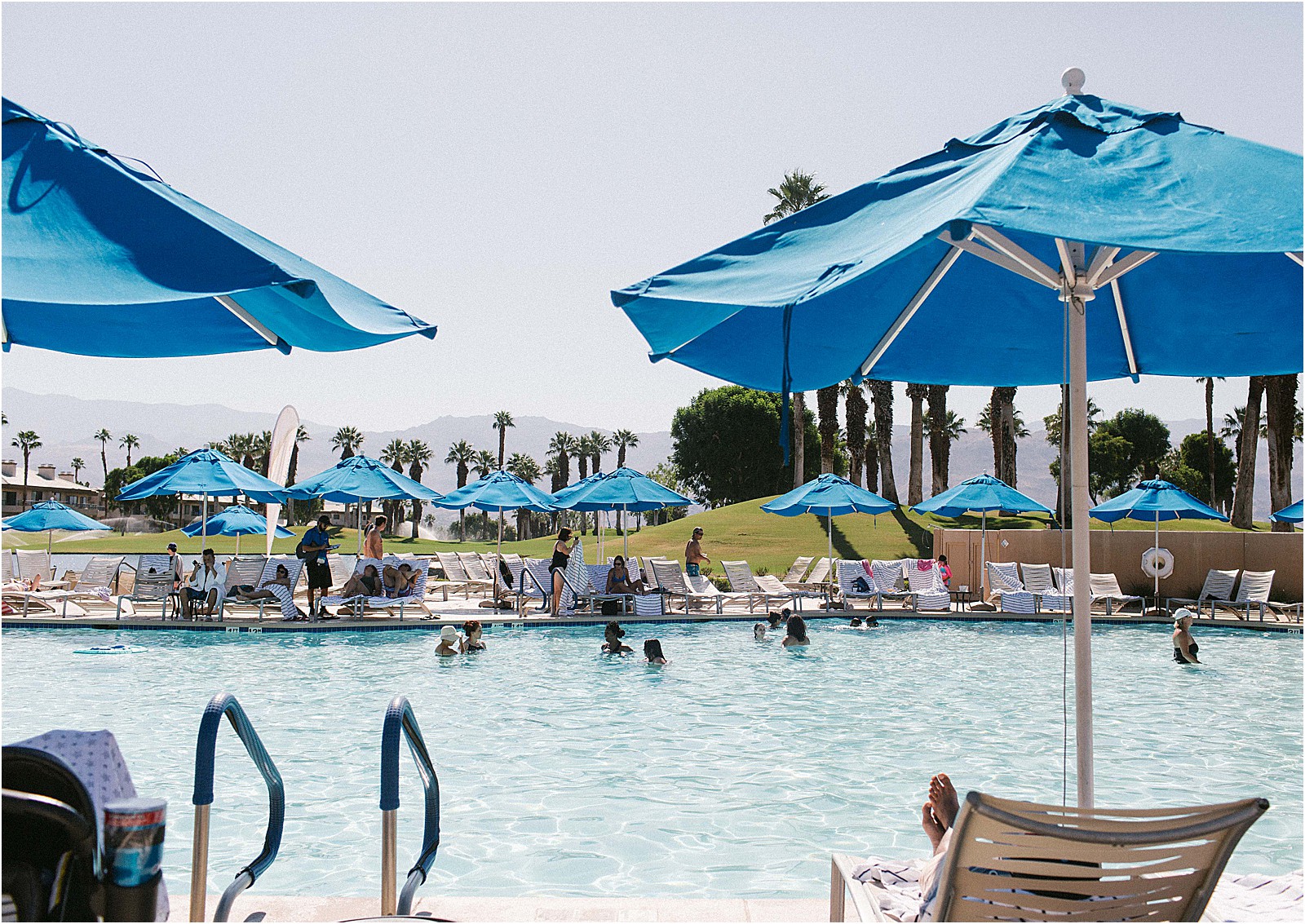 The pool at JW Marriott Desert Springs is perfect for the entire family to swim, play and lounge around all day. The weather was warm but not too hot during October and we got to spend an entire afternoon of swimming and basking in the desert sun.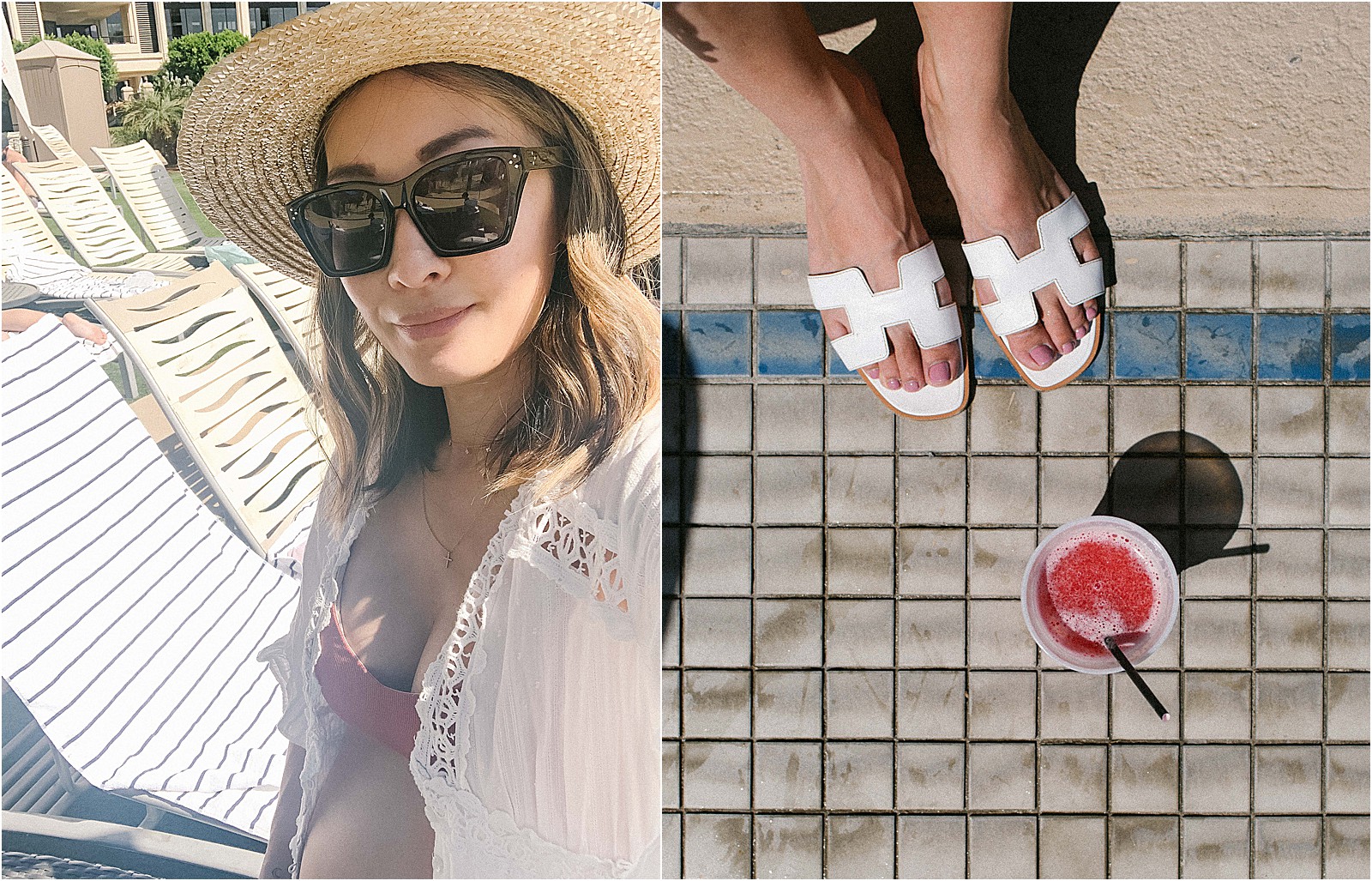 Towels and chairs are readily available for resort guests. Pool is clean and well-kept and there are enough attendants to provide great poolside service. There are daybeds and larger cabanas available for rental, which is worth looking into if you're traveling as a group. I spotted some families celebrating birthdays here which seem like a great idea!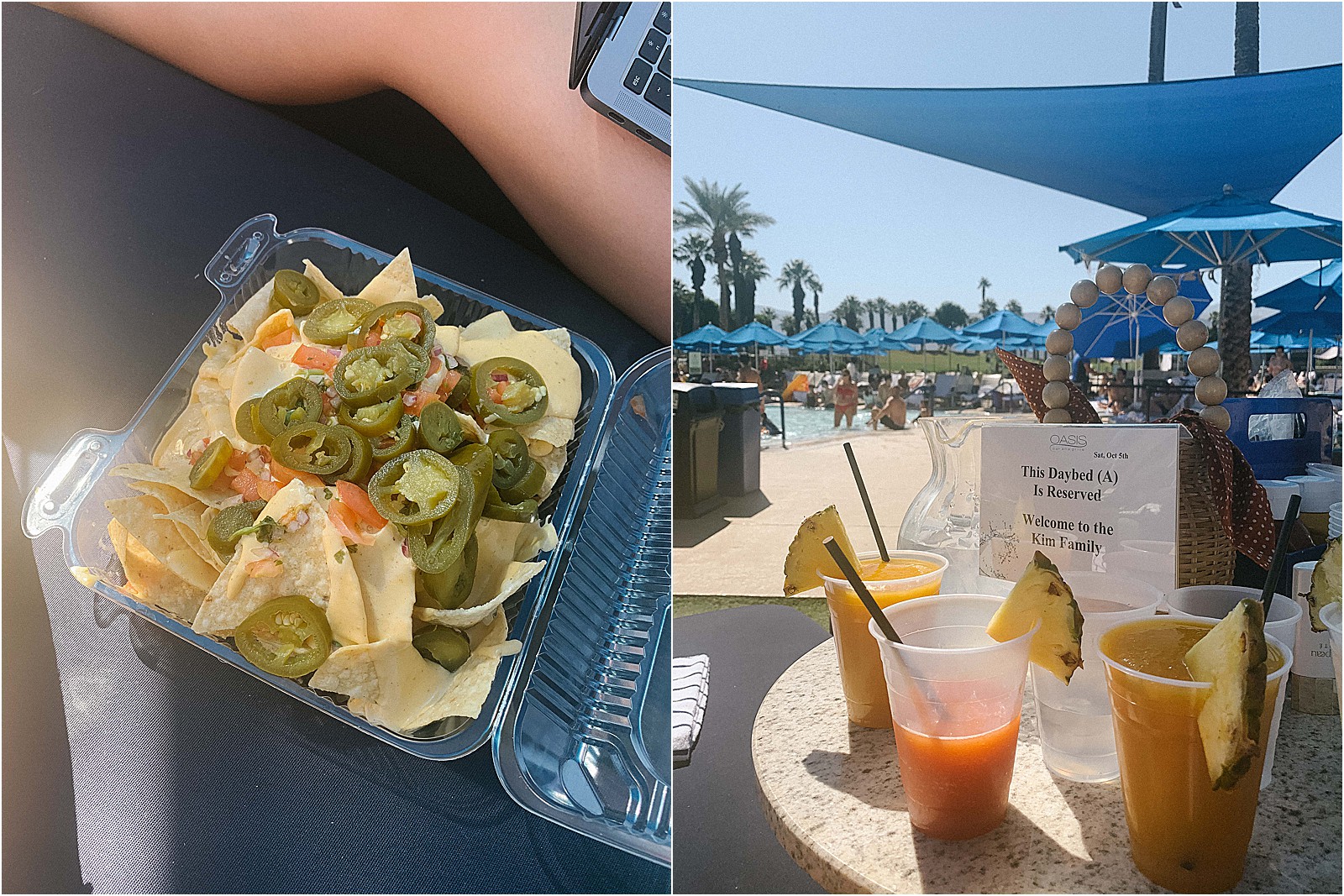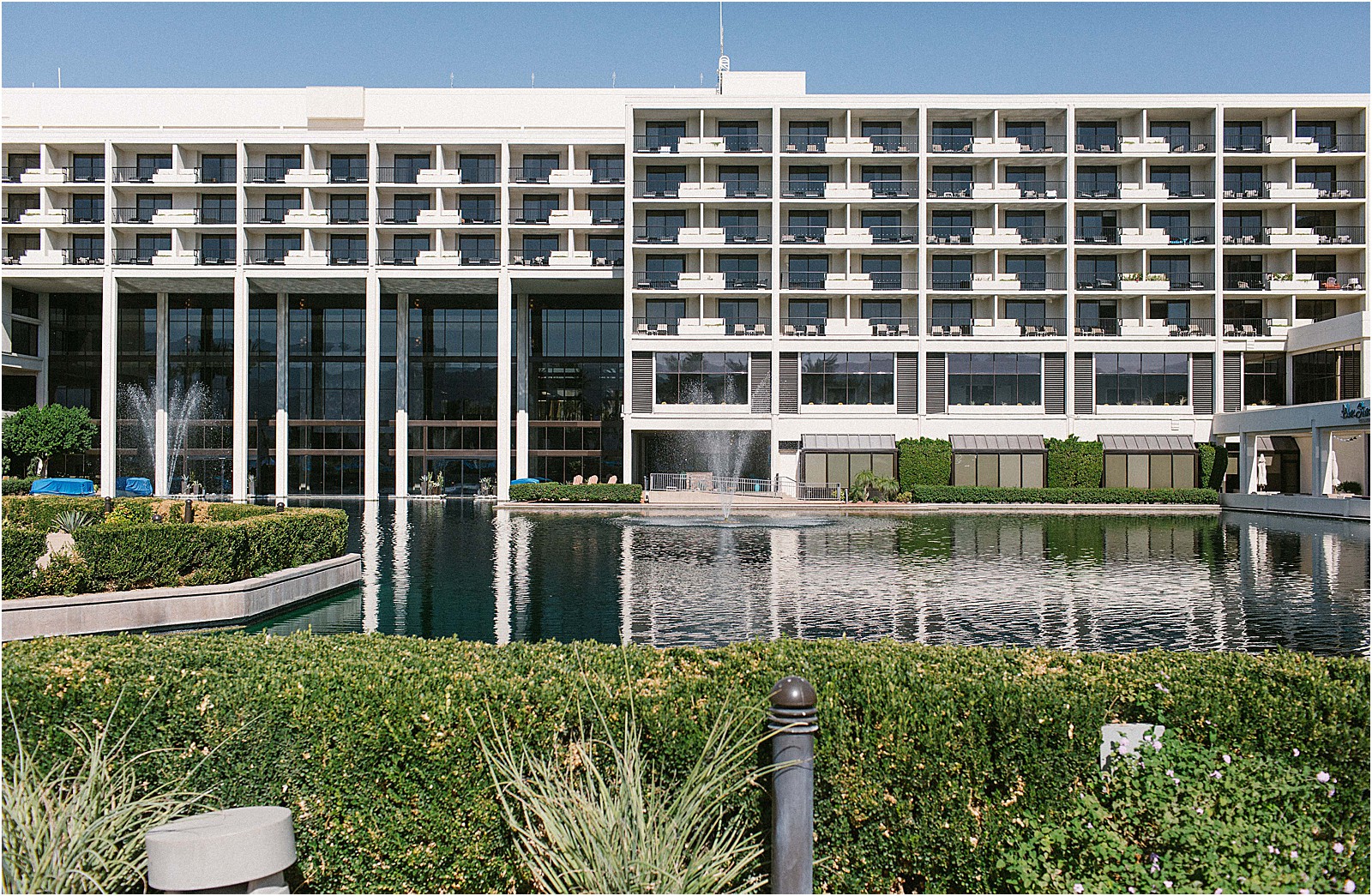 7. The Spa At Desert Springs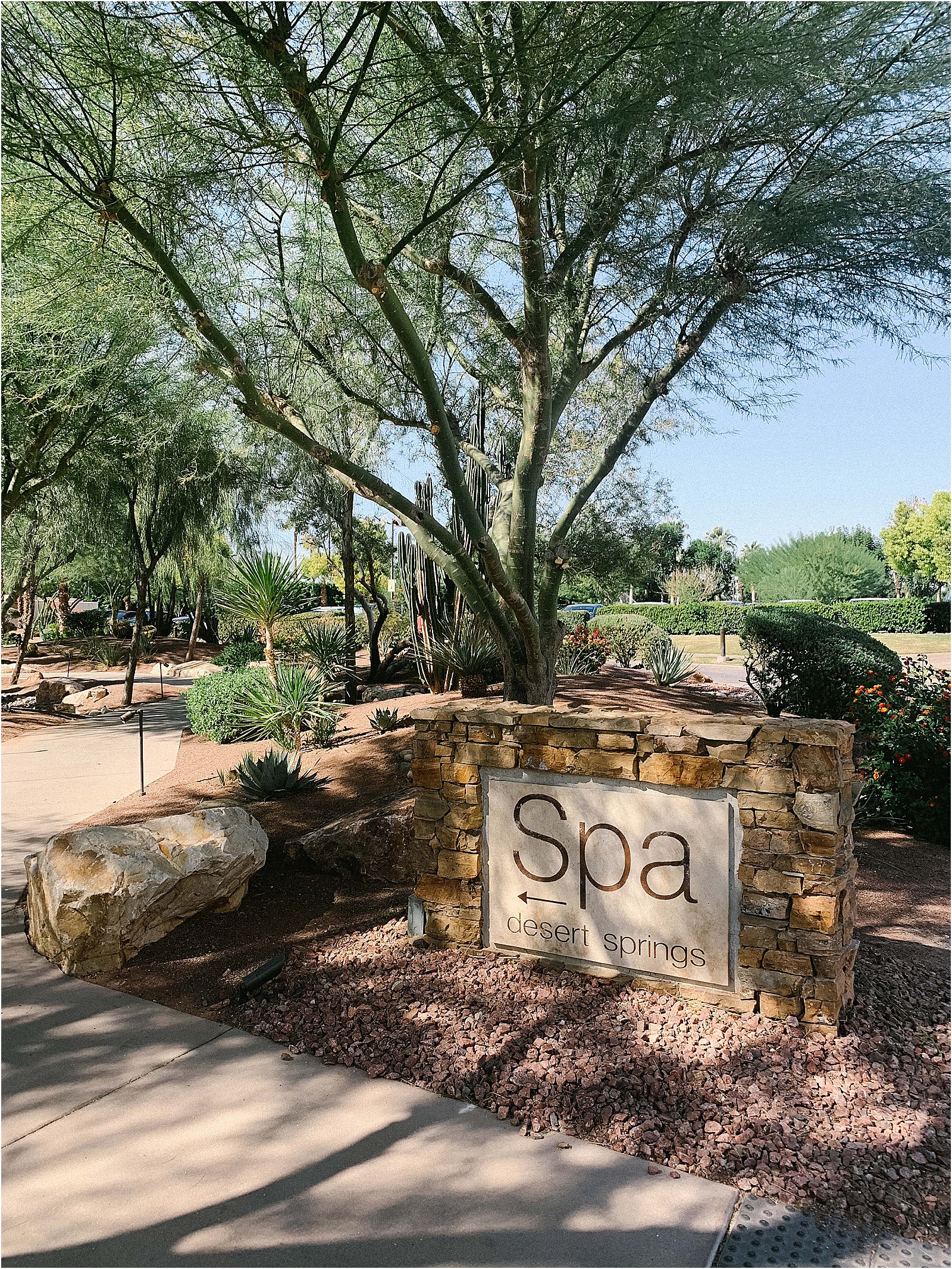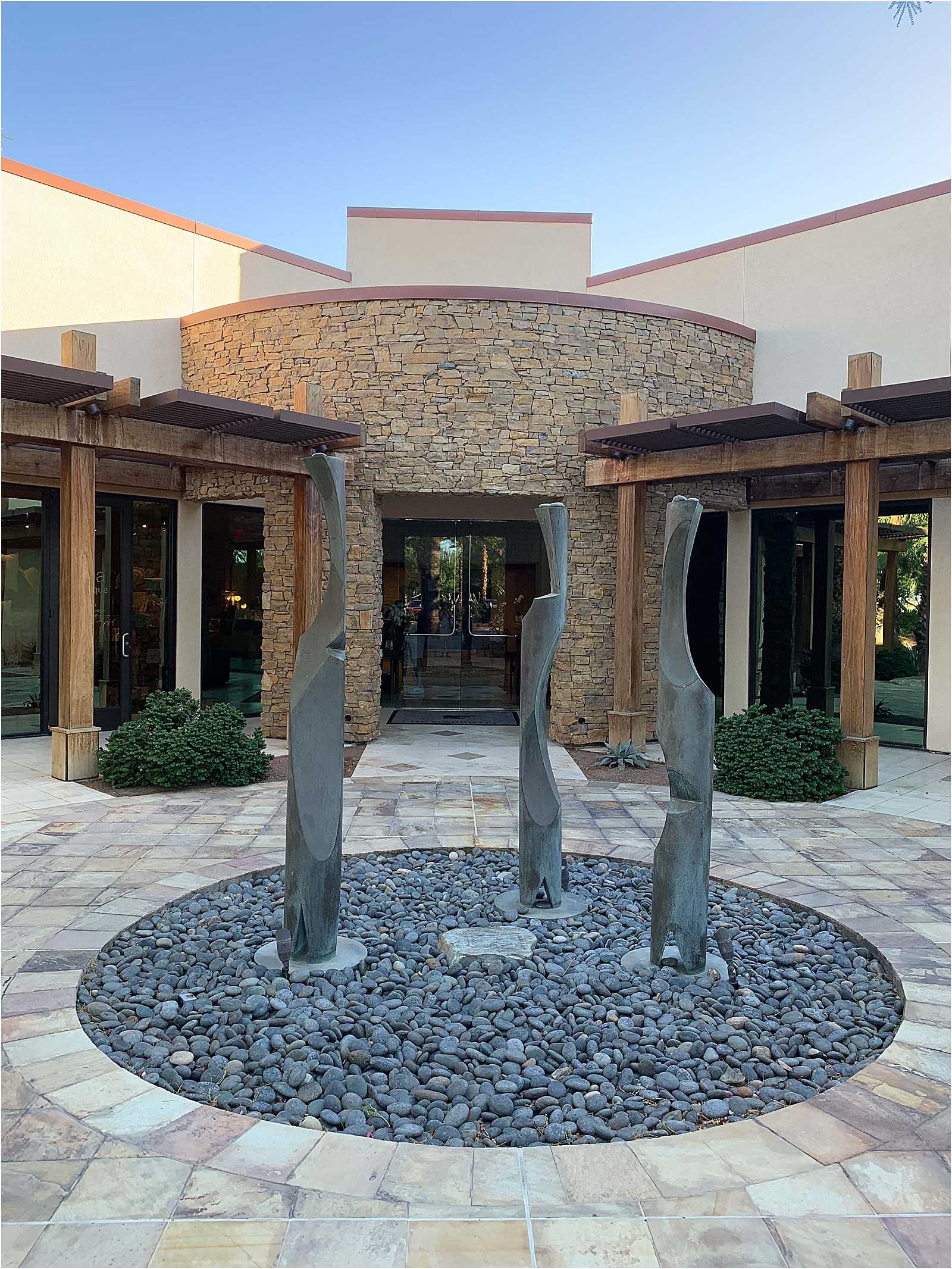 A desert escape is not complete without a visit to the spa. The Spa at Desert Springs features a vast 38,000 square foot facility with 48 treatment rooms, salon, bistro, VIP suite (pictured below), fitness facility and a dedicated saltwater pool. I was impressed with the number of treatment rooms they had available.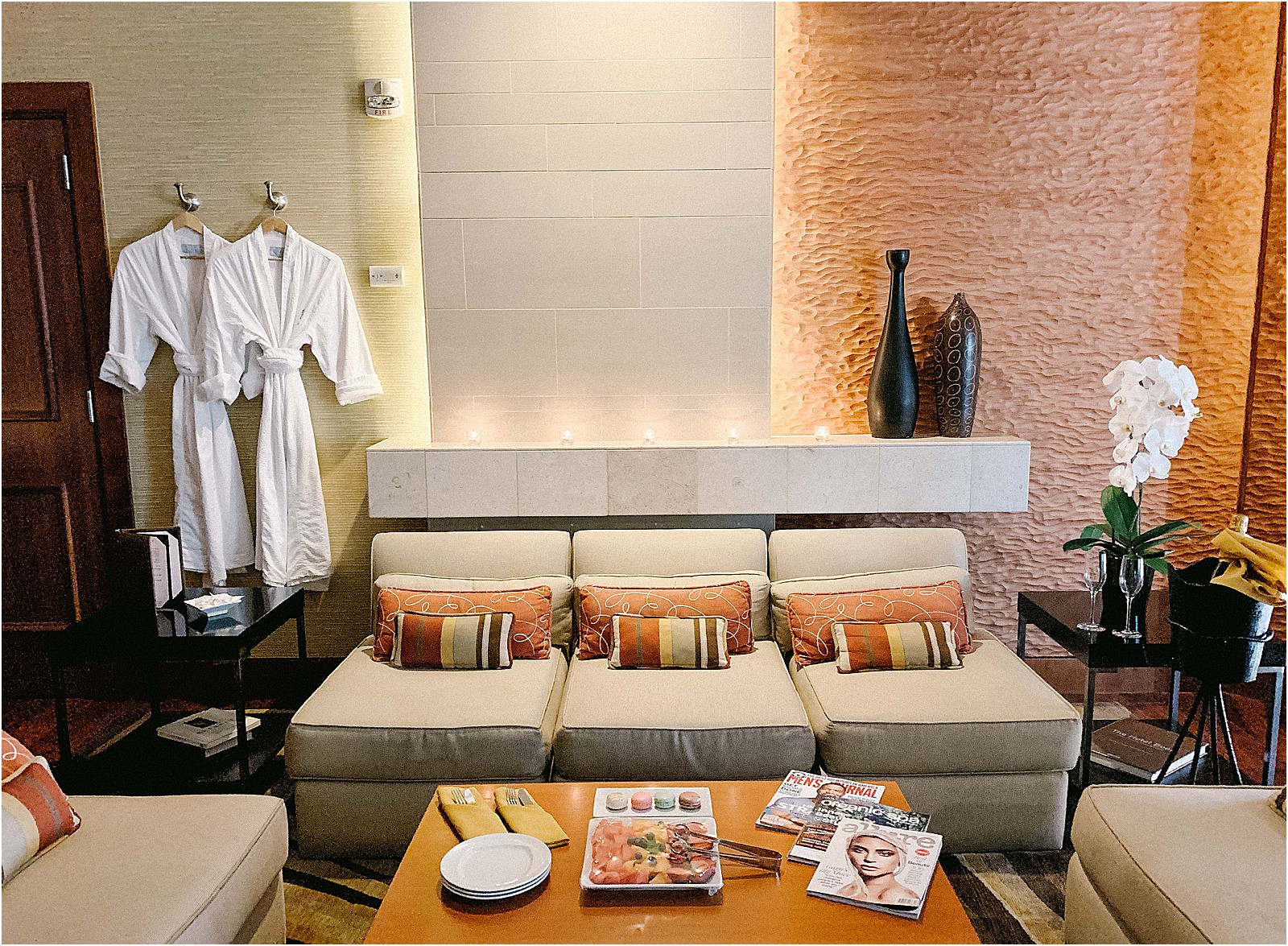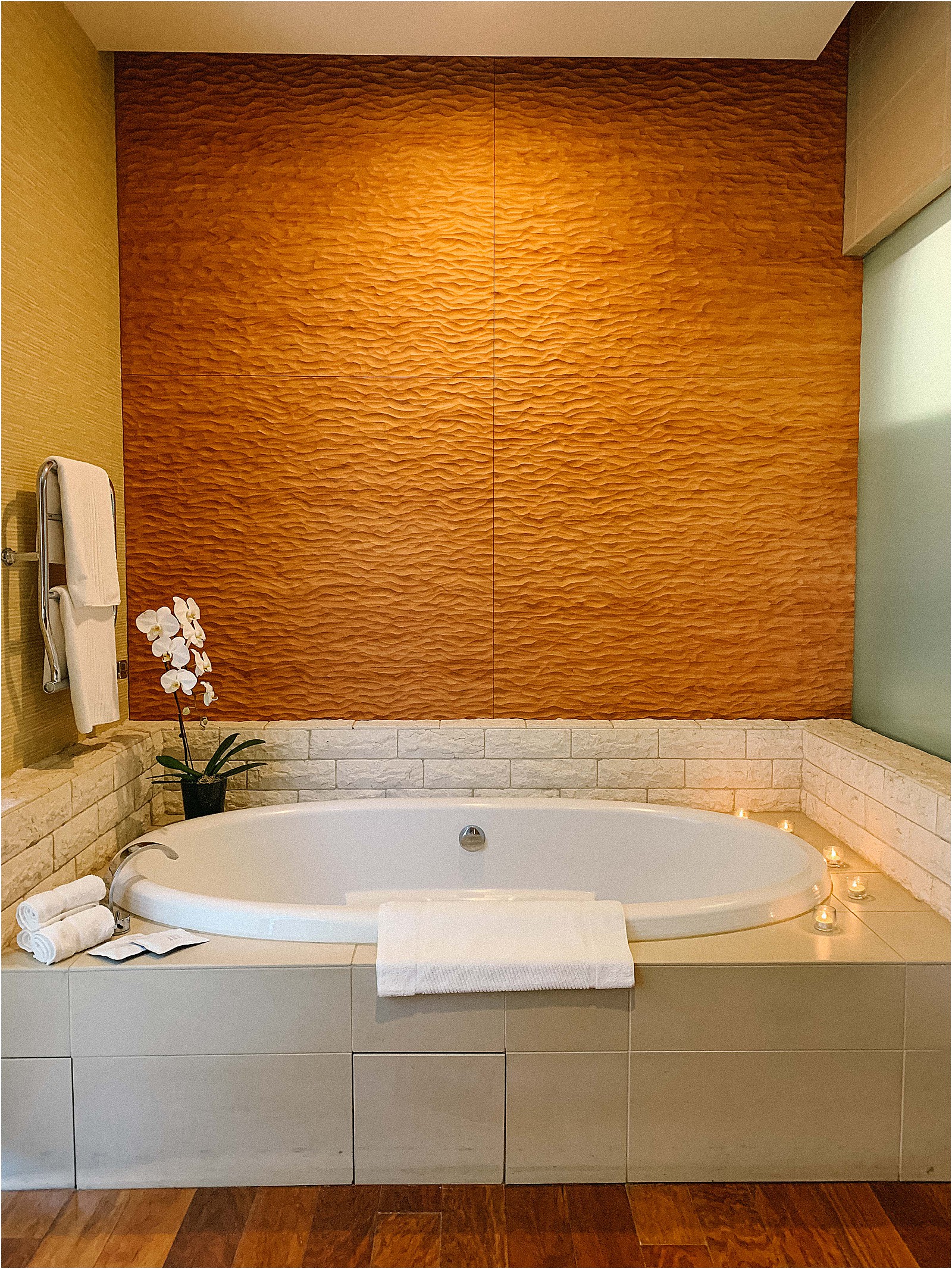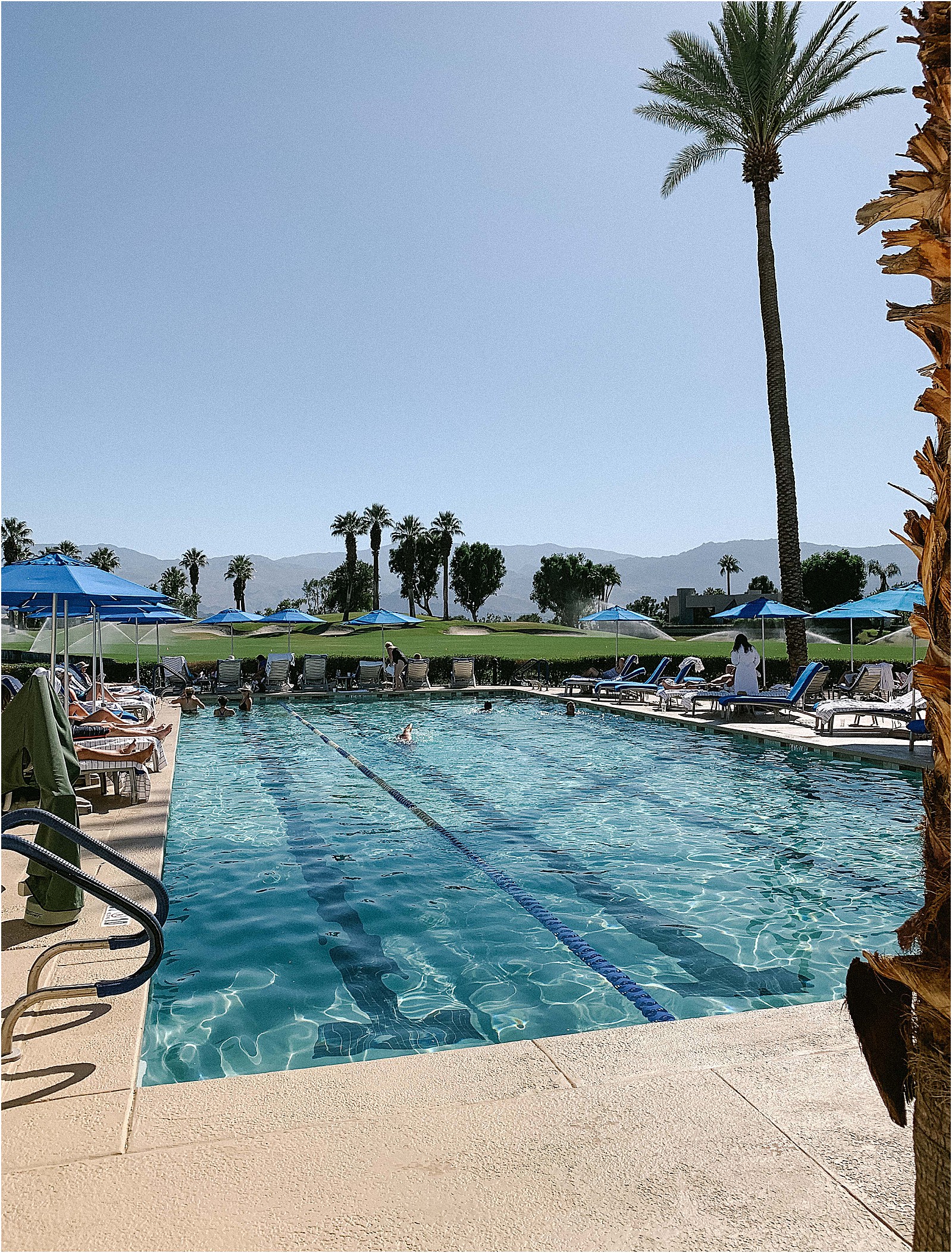 It's the largest spa I've been to in the Palm Desert area and this is actually the second largest spa in the JW Marriott resort family. As expected, the service is excellent, food selection is extensive with many healthy options and the facilities are top notch. The rainshower in the VIP suite is one of the nicest showers I've experienced thus far.
The VIP Suite is perfect for birthdays, anniversaries, honeymoon, bridal showers and other special events. It comes with a private patio, jacuzzi and lounge area where one can relax and reconnect with loved ones. I would love to be back for a couple or a girl's getaway.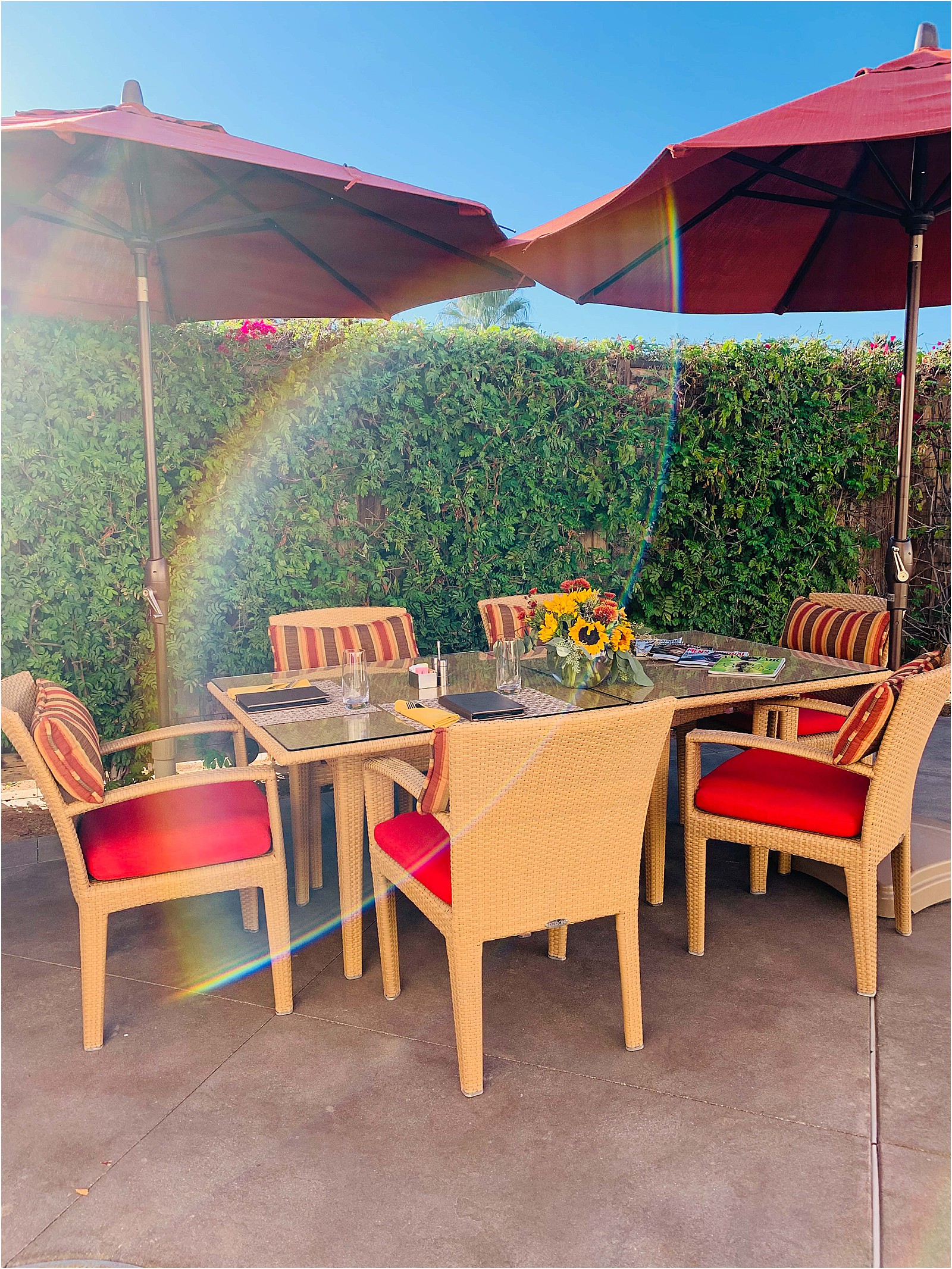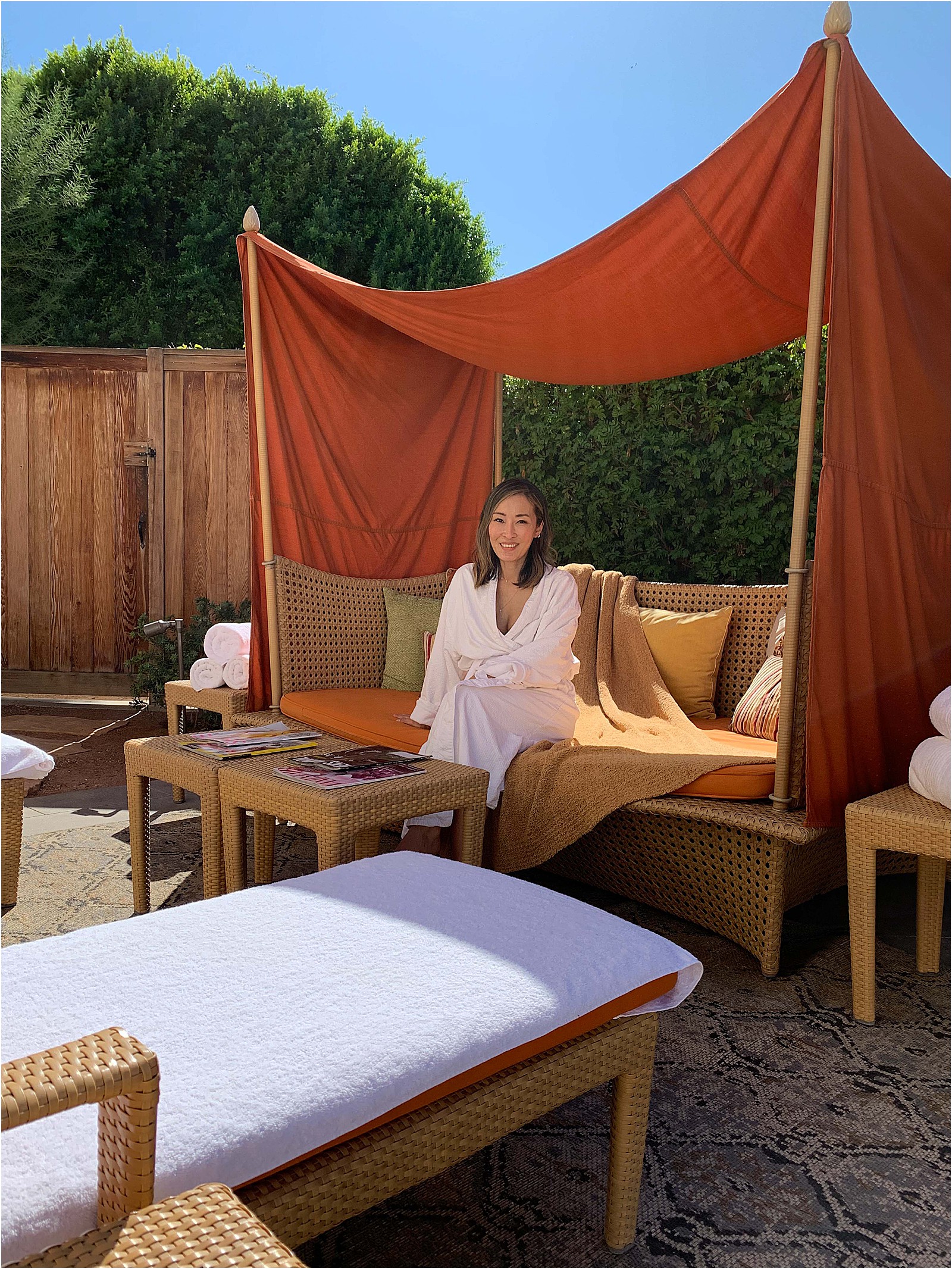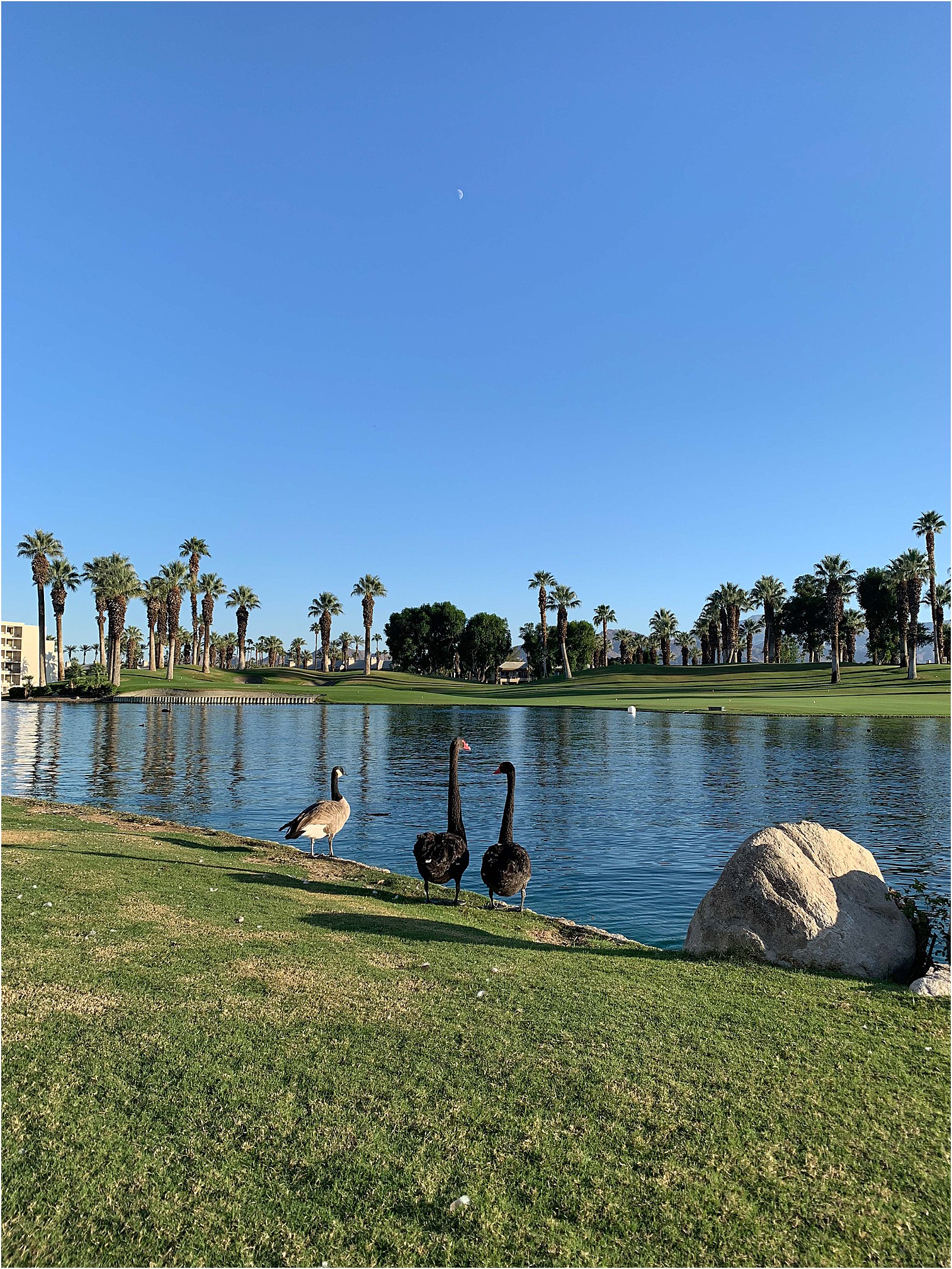 8. One-of-a-kind dinner experience at Innovation Kitchen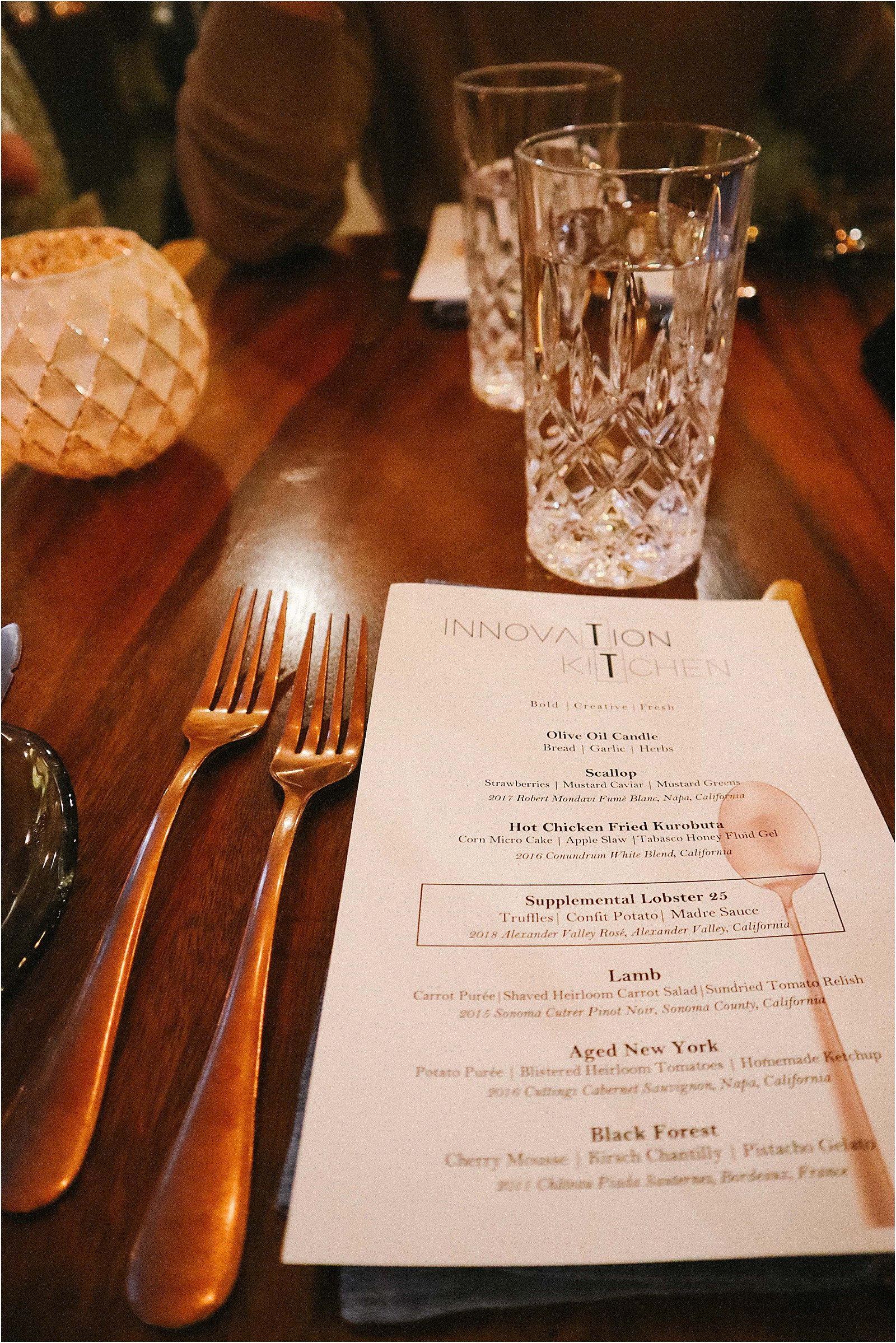 When visiting JW Marriott Desert Springs, be sure to make a reservation at Innovation Kitchen for unique, memorable and one-of-a-kind dining experience. Interestingly, Time & Temperature (T&T) has no set menu but offers an ever-changing five-course menu that is crafted each night by the chefs. Chefs host the entire affair, and you get to watch all your dishes come to life on a large screen TV.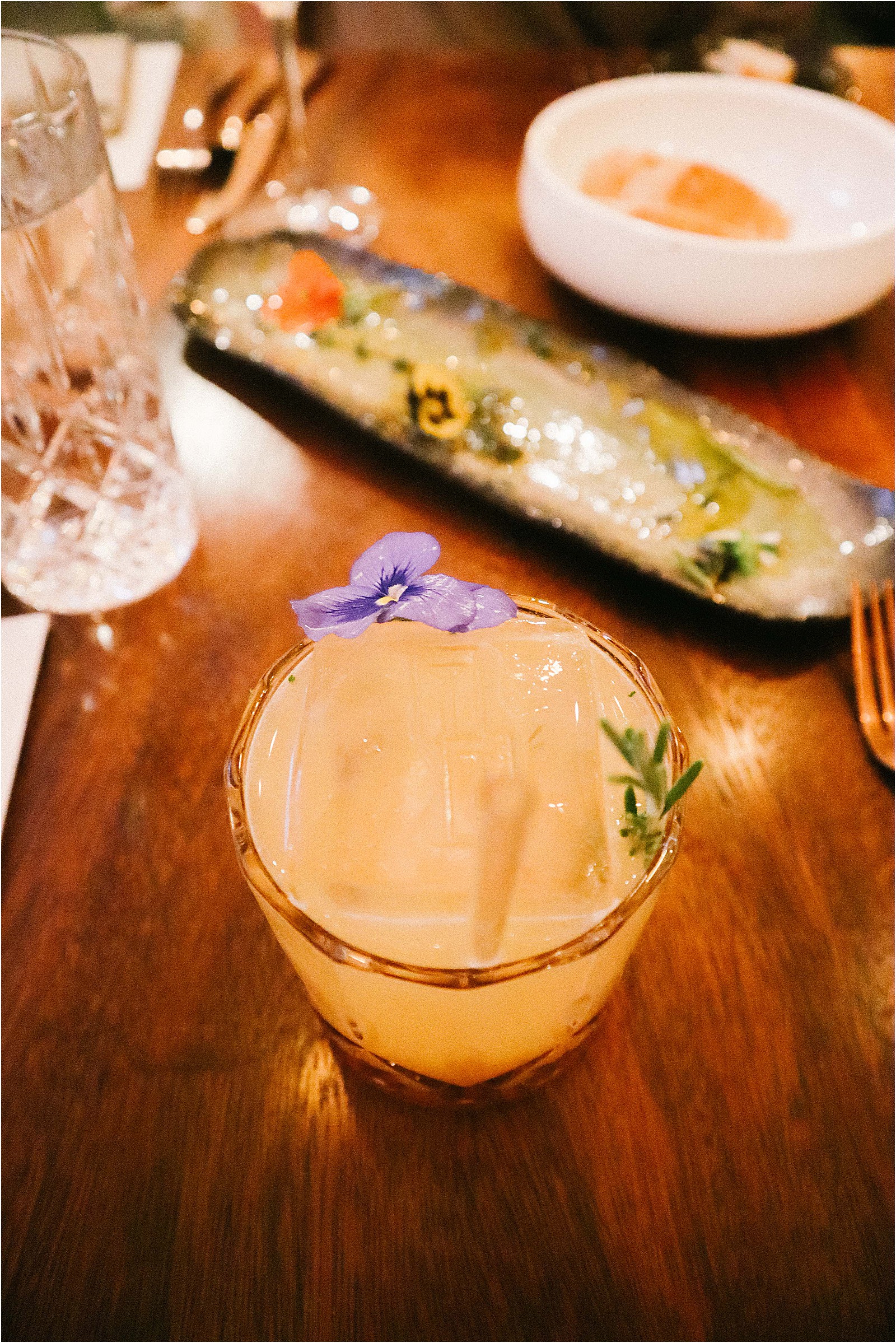 When we visited many of the dishes were Asian inspired and truly one-of-a-kind. I especially enjoyed the scallop and lobster dish as well as their signature mocktail.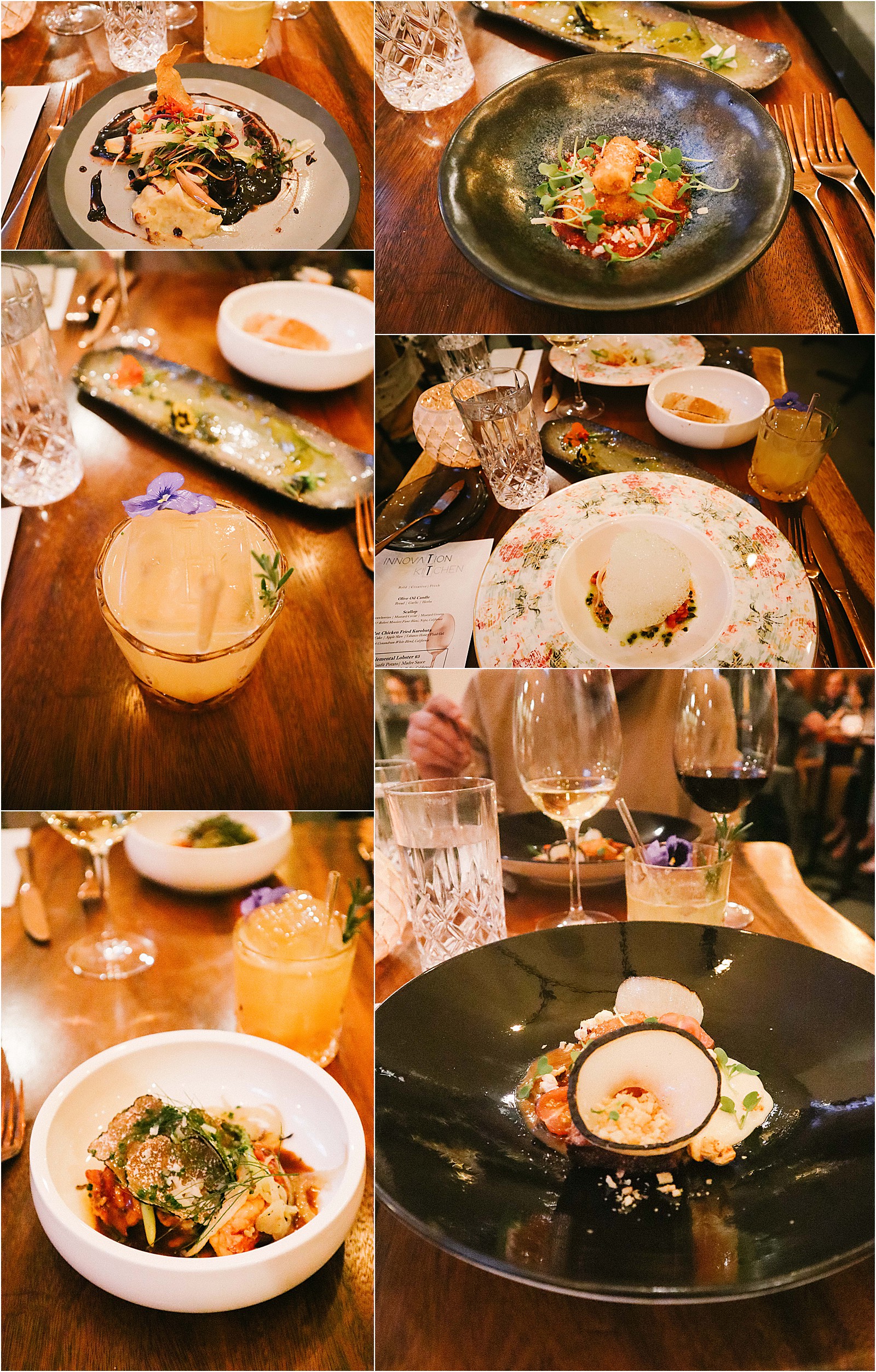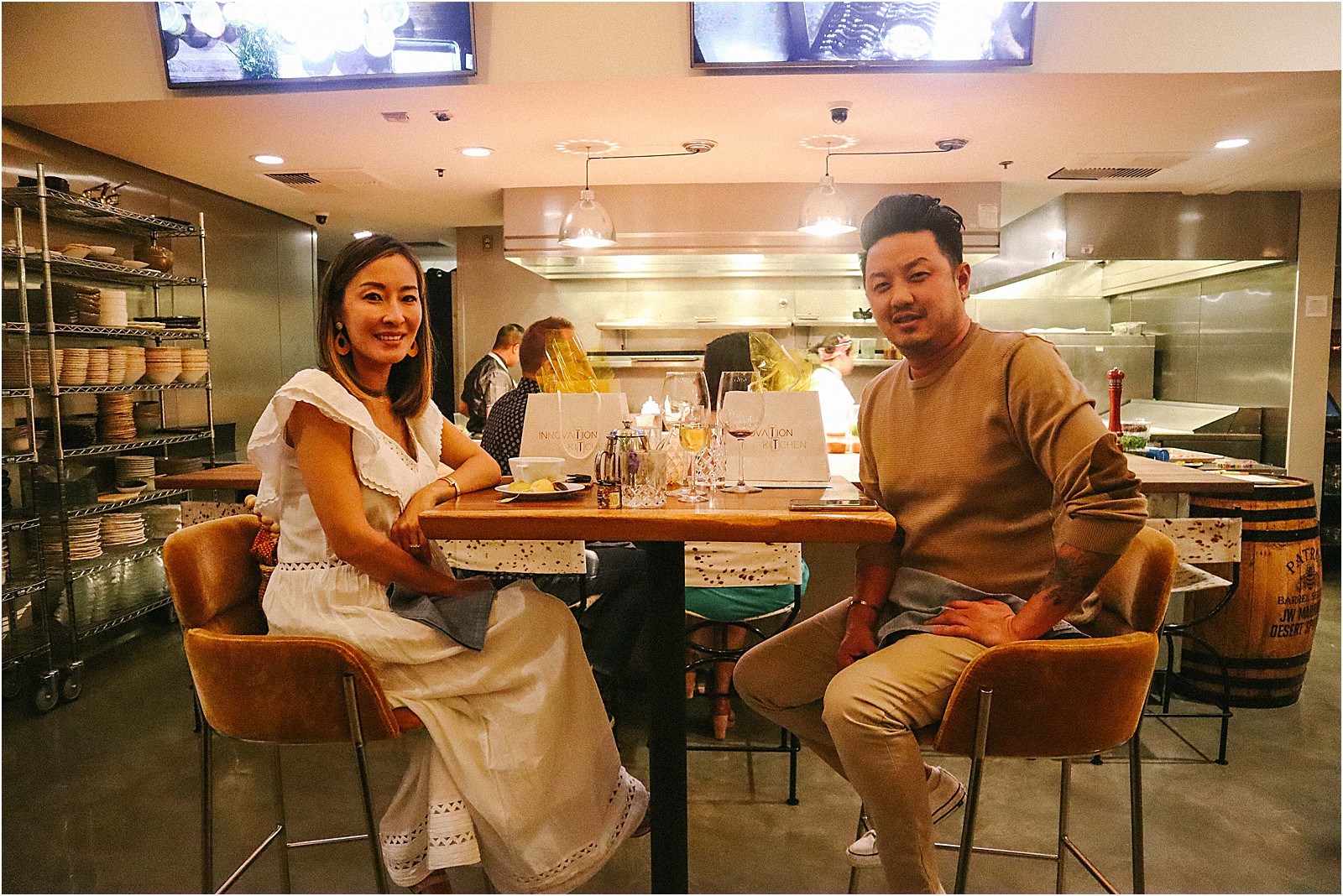 9. The Beautiful Desert Sunset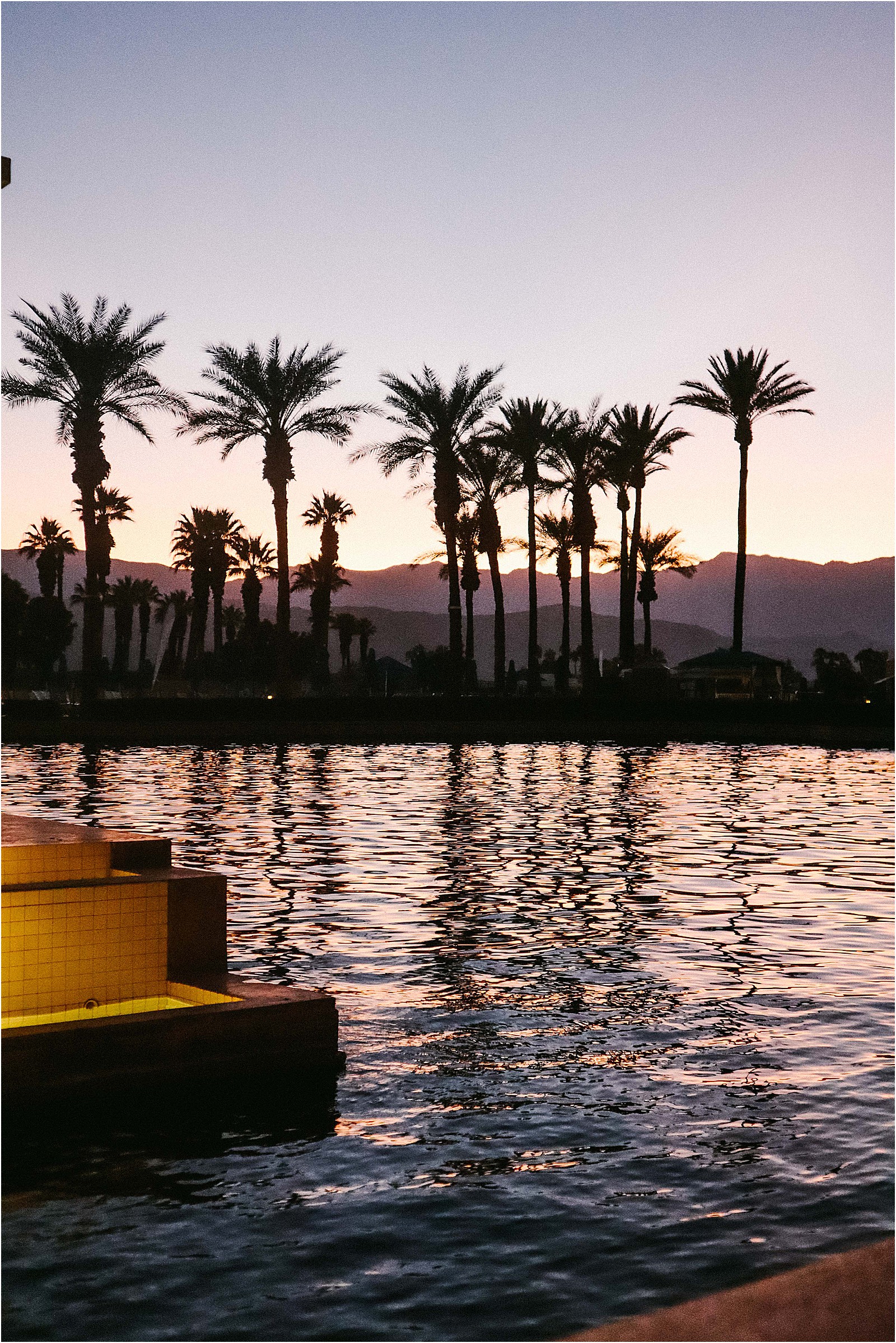 JW Marriott Desert Springs is where you can spot the most stunning desert sunset thats often tinged in various shades of pink and purple. Look at how gorgeous the sky is- without a filter!
10. Iconic Pink Flamingos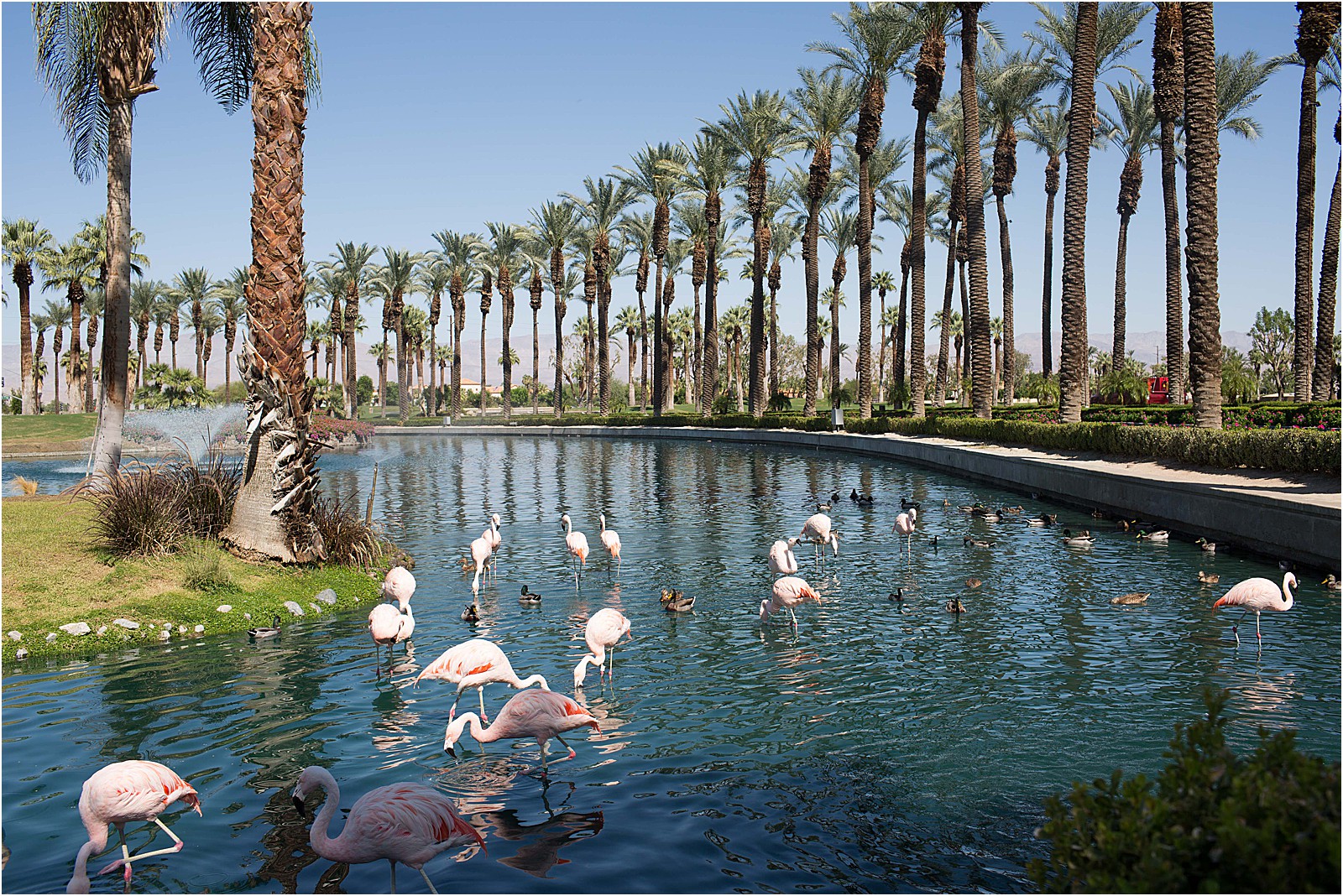 Lastly you must visit JW Marriott Desert Springs for its iconic entrance lined with tall palm trees and gorgeous pink flamingos! It's the perfect place to take that instagram-worthy photo alone and with family.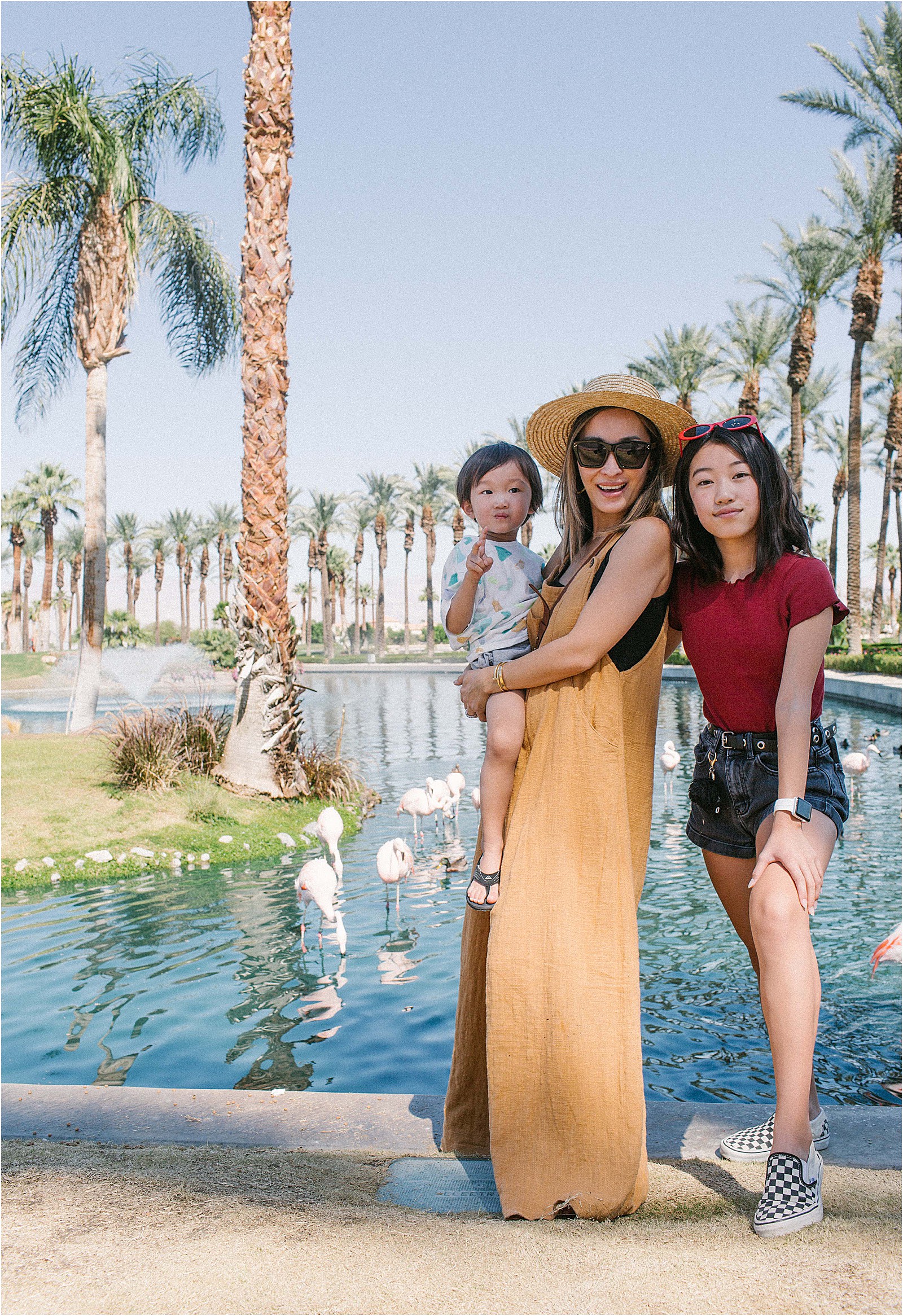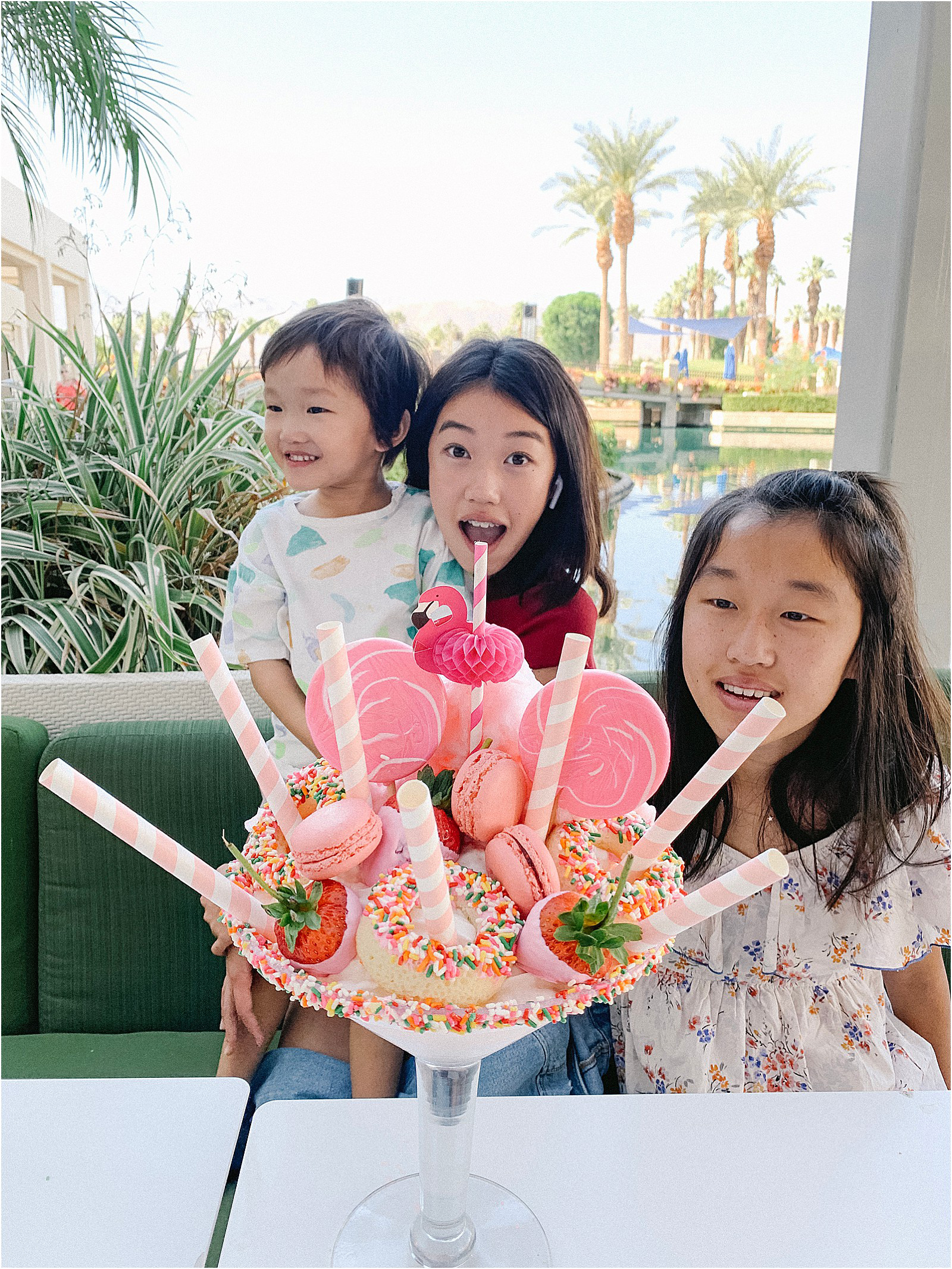 And when visiting, don't forget to treat yourself to the "Pink Flamingo Milkshake" from Rockwood Grill. It's the largest pink milkshake I've seen and big enough to share for the whole family! It's sweet, delicious, memorable and totally insta-worthy, a perfect treat for a luxury family getaway in the desert.
What do you think about JW Marriott Desert Springs? Are you interested in visiting with your family? Visit their website and Instagram to learn more about latest offers and book your next stay!