Pastel Rainbow Spring Tablescape
Tips for spring pastel rainbow Easter tablescape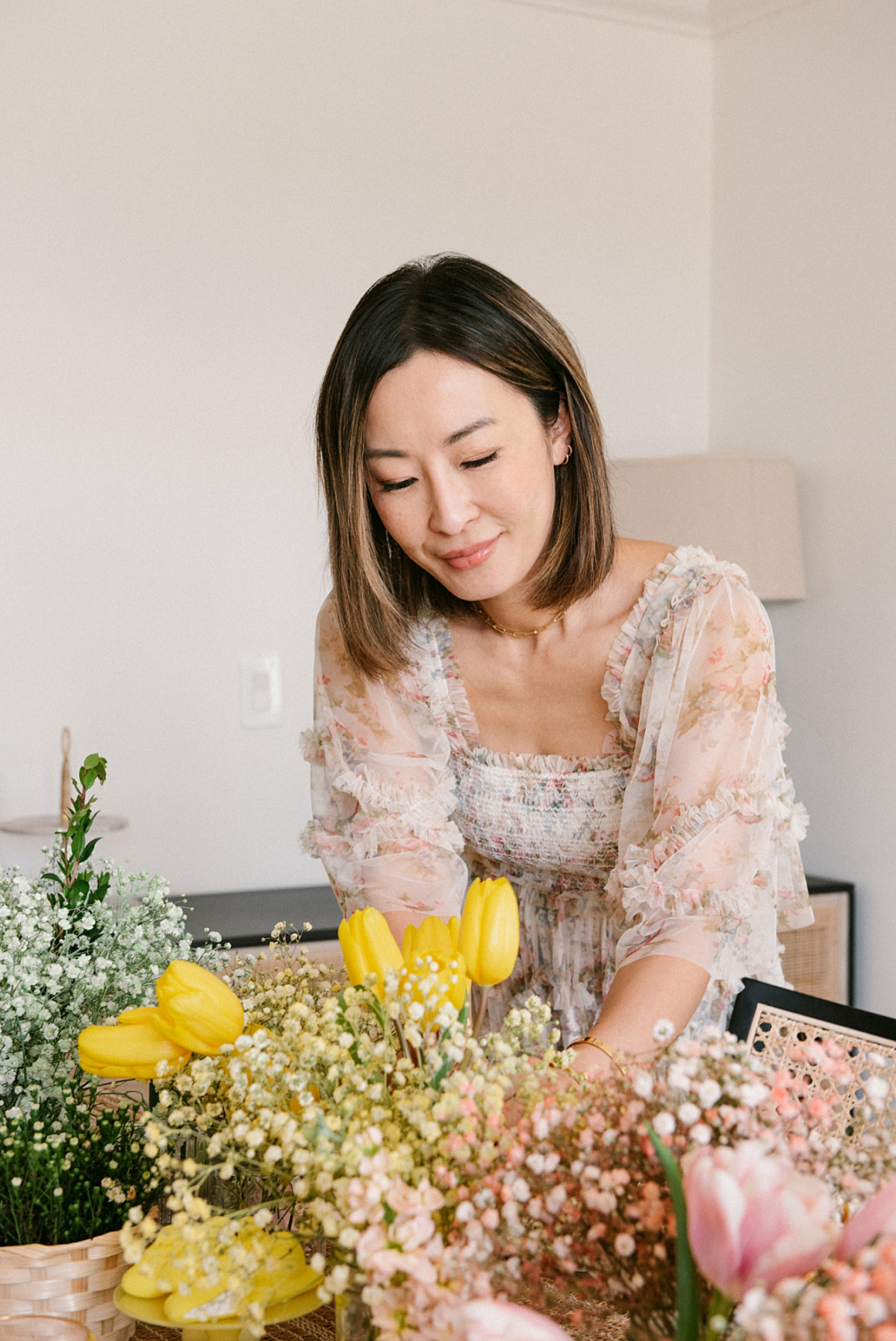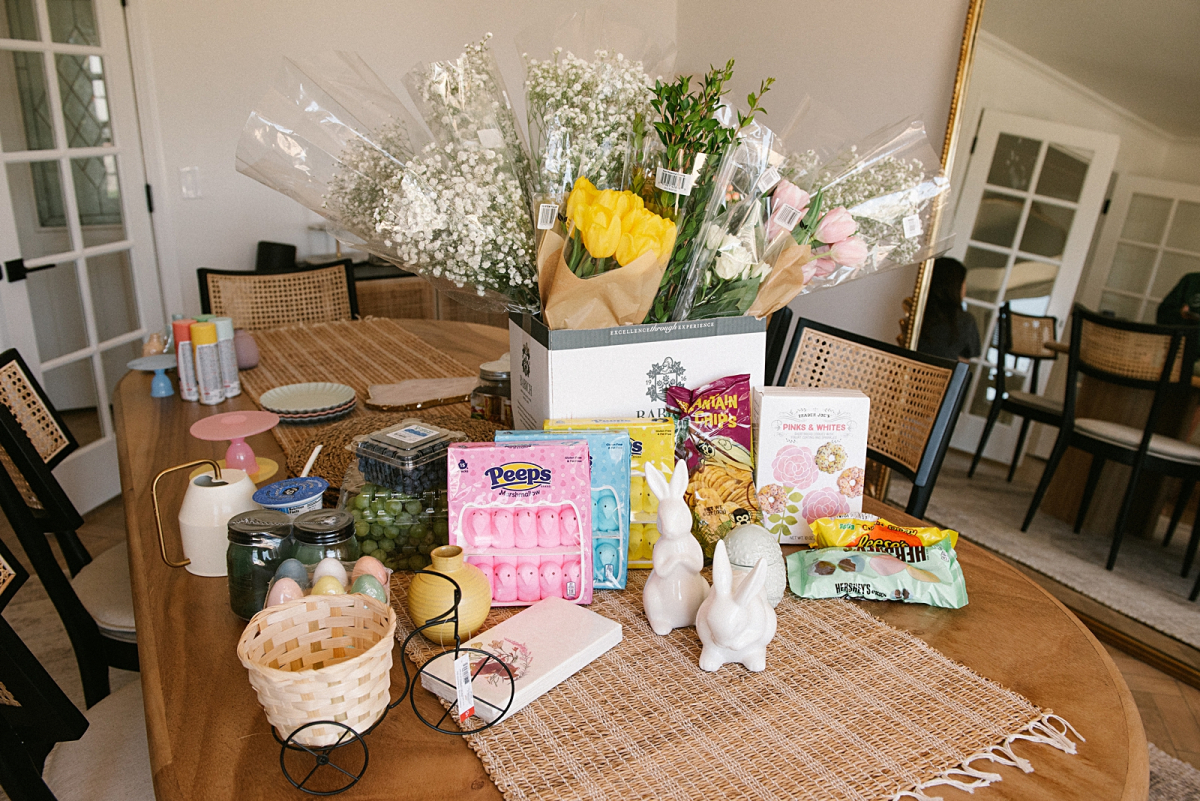 When I think of spring, I think of pastels. I love watching flowers grow in my yard, and incorporating pastels into my home and wardrobe. Today I'm sharing with you my Rainbow Spring Tablescape, perfect for a spring birthday party, Easter or babyshower for a special rainbow baby.
This one includes some easy and affordable DIYs that are sure to make your tablescape pop this year!
Choose your core pastel colors
We all know ROYGBIV, but for this rainbow tablescape I decided to stick with 4 core colors: blue, green, yellow, and pink.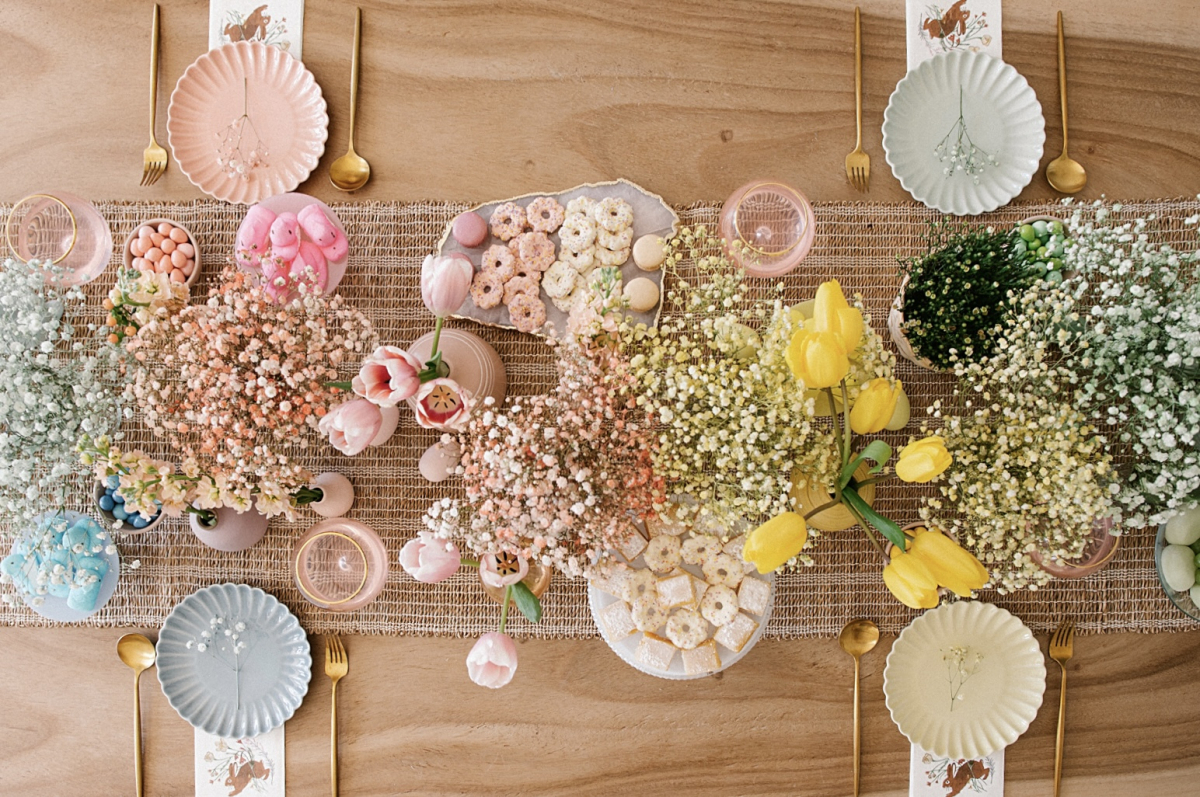 You can use any colors you'd like here, but I found that these 4 colors were the most common for florals, candy, decor items, etc. I'd suggest choosing no more than 5 colors, especially if you're interested in doing the following DIY project.
Easy DIY: Spray painting baby's breath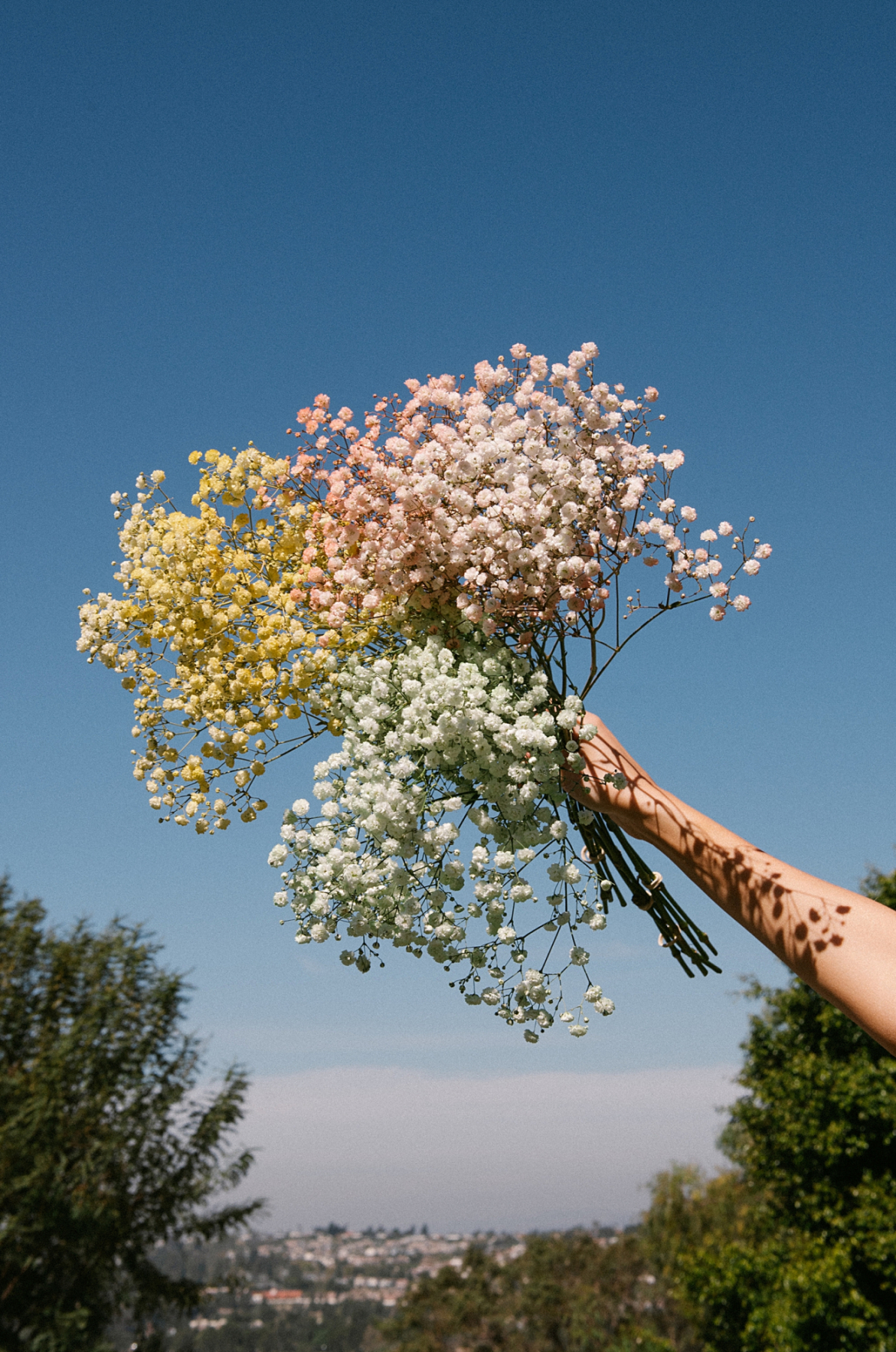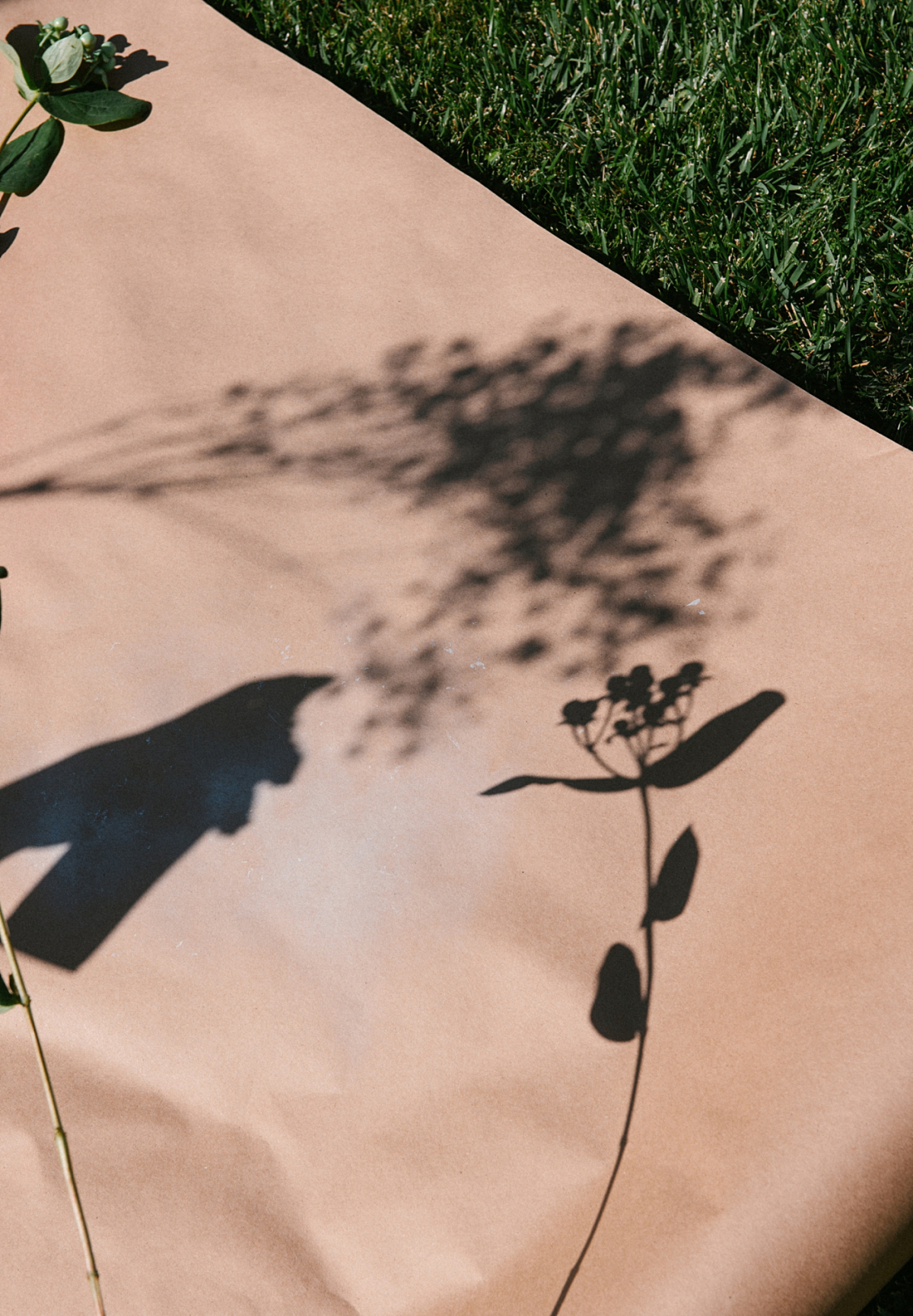 Pastel Baby's Breath DIY
For this tablescape, I wanted colorful baby's breath to be the focal point/ centerpiece. Achieving this look is actually very easy.
All you will need is spray paint in various colors and lots of baby's breath. I ended up using about 8 bunches from Trader Joe's. When spraying the baby's breath, start very light and build color as you go. I'd suggest wearing gloves to avoid getting paint on your nails, and holding the can pretty far to start.
When spray painting baby's breath, you can go as light or opaque as you want depending on what look you're trying to achieve. Once these are dry, bunch them up into matching clear vases or mason jars and arrange along the center of the table.
I also took this time to spray paint some white ceramic bunnies that I purchased from Target.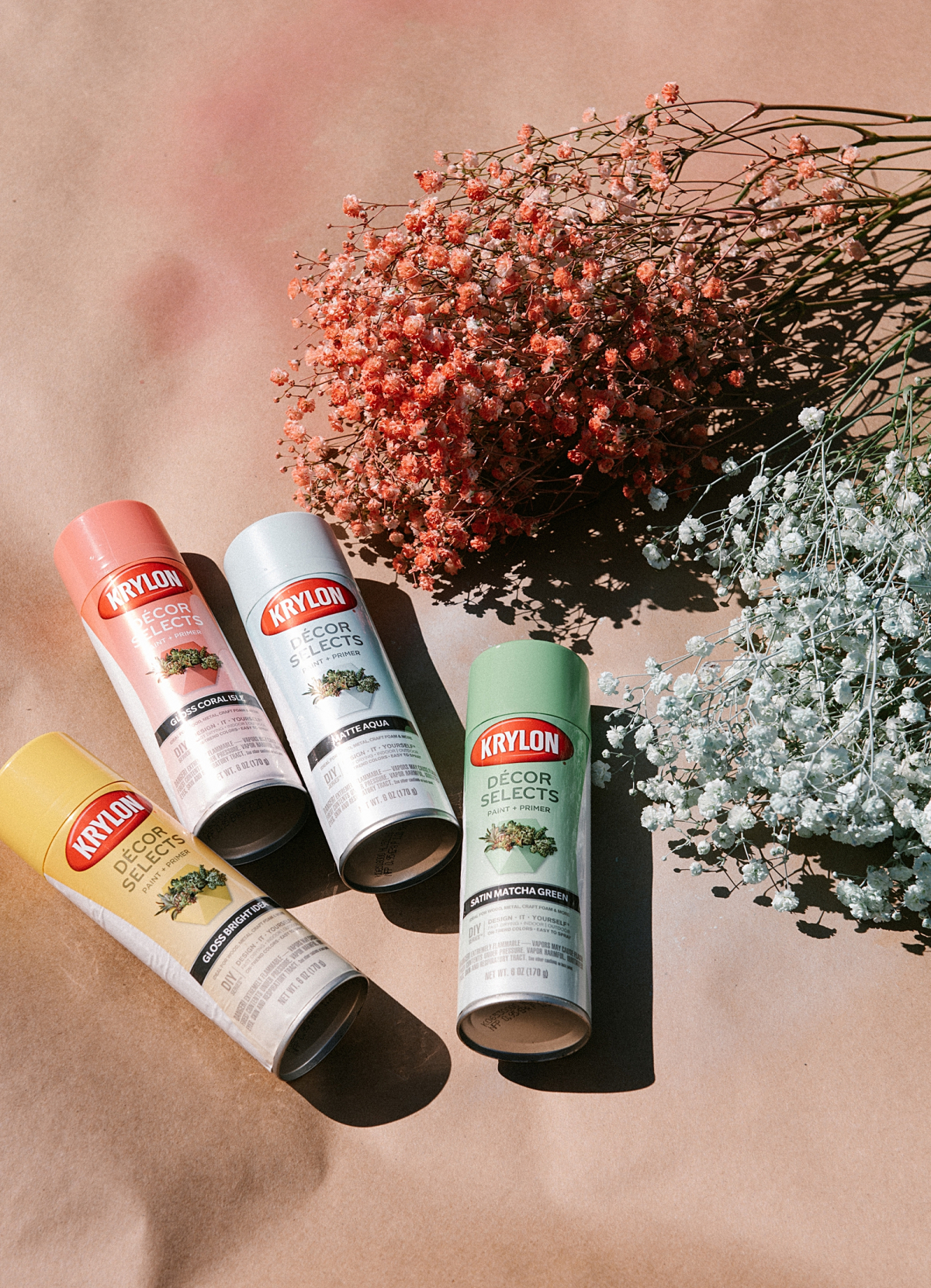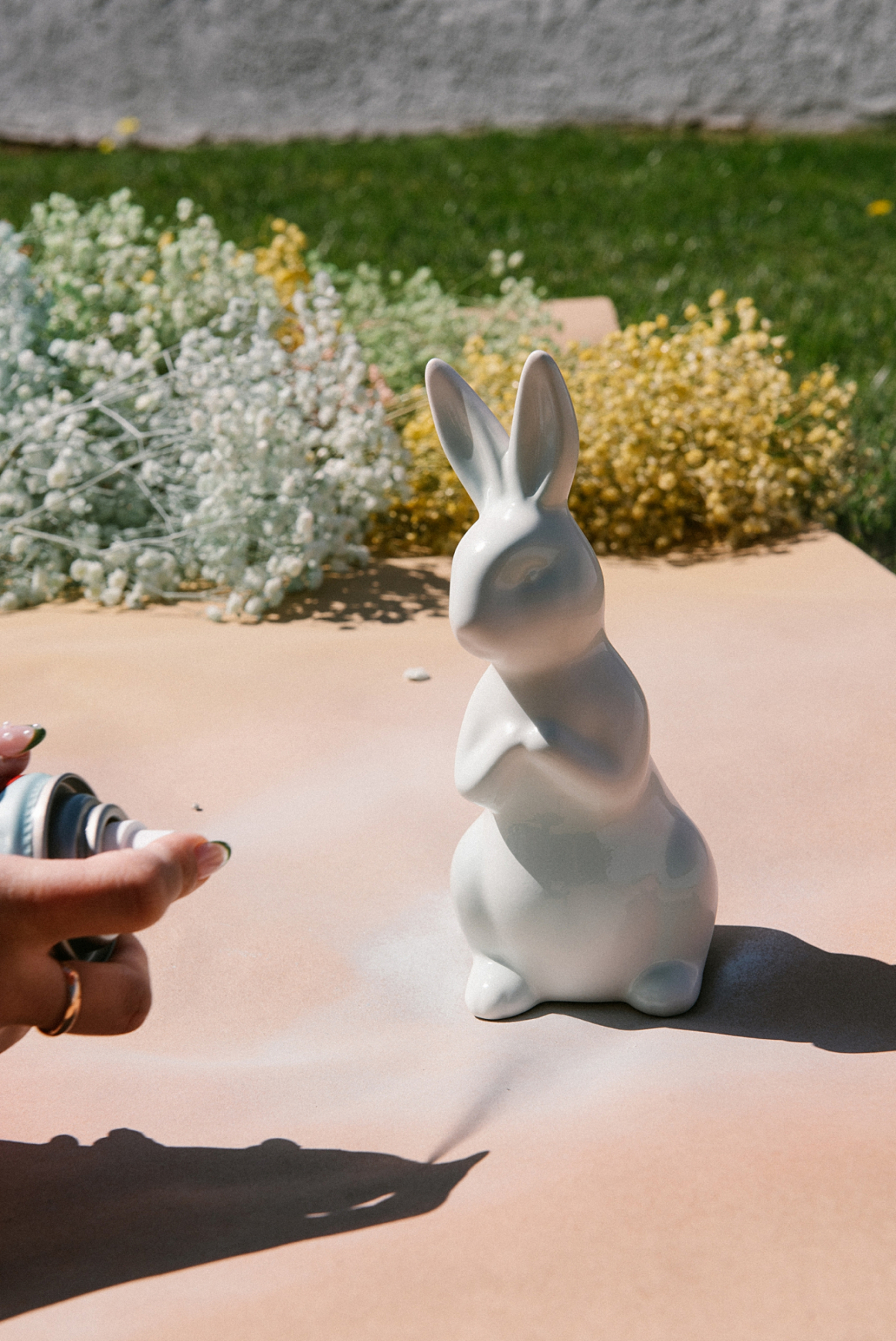 Additional Pastel Spring Florals and Decor Ideas
Now that you have your base florals and general color scheme down, you can pick out additional themed decor to mix in. I was able to find vases and other decor at Target that matched my colors perfectly.
Easter candy is abundant right now, so play with colors and mix in things like peeps and candy eggs. Trader Joe's has perfect sweet treats too, like macarons, cookies, lemon bars, mochi, and even yogurt with blueberries that will match your colors.
Lastly, I kept the table settings simple with these cute flower plates and bunny napkins from Target!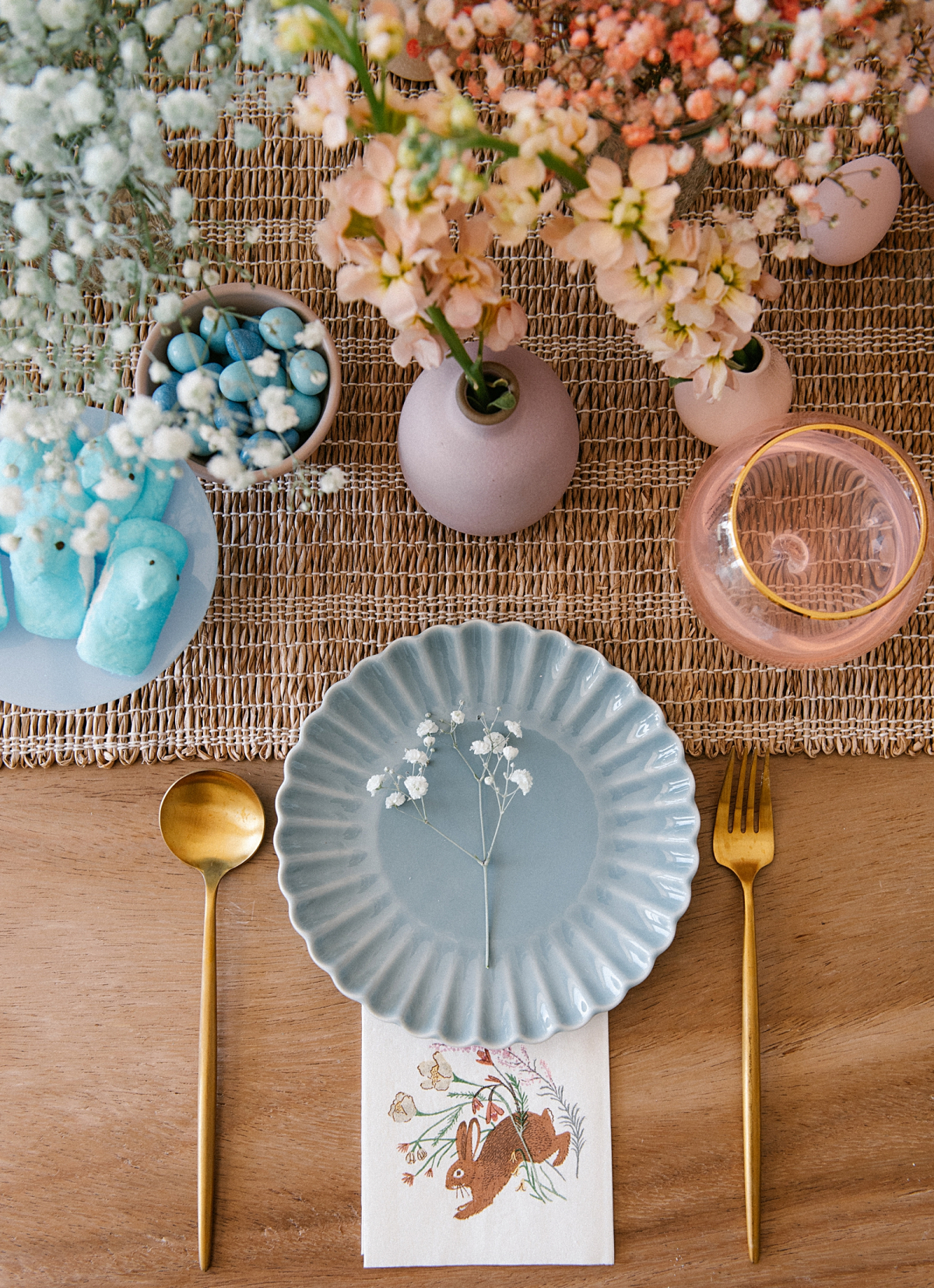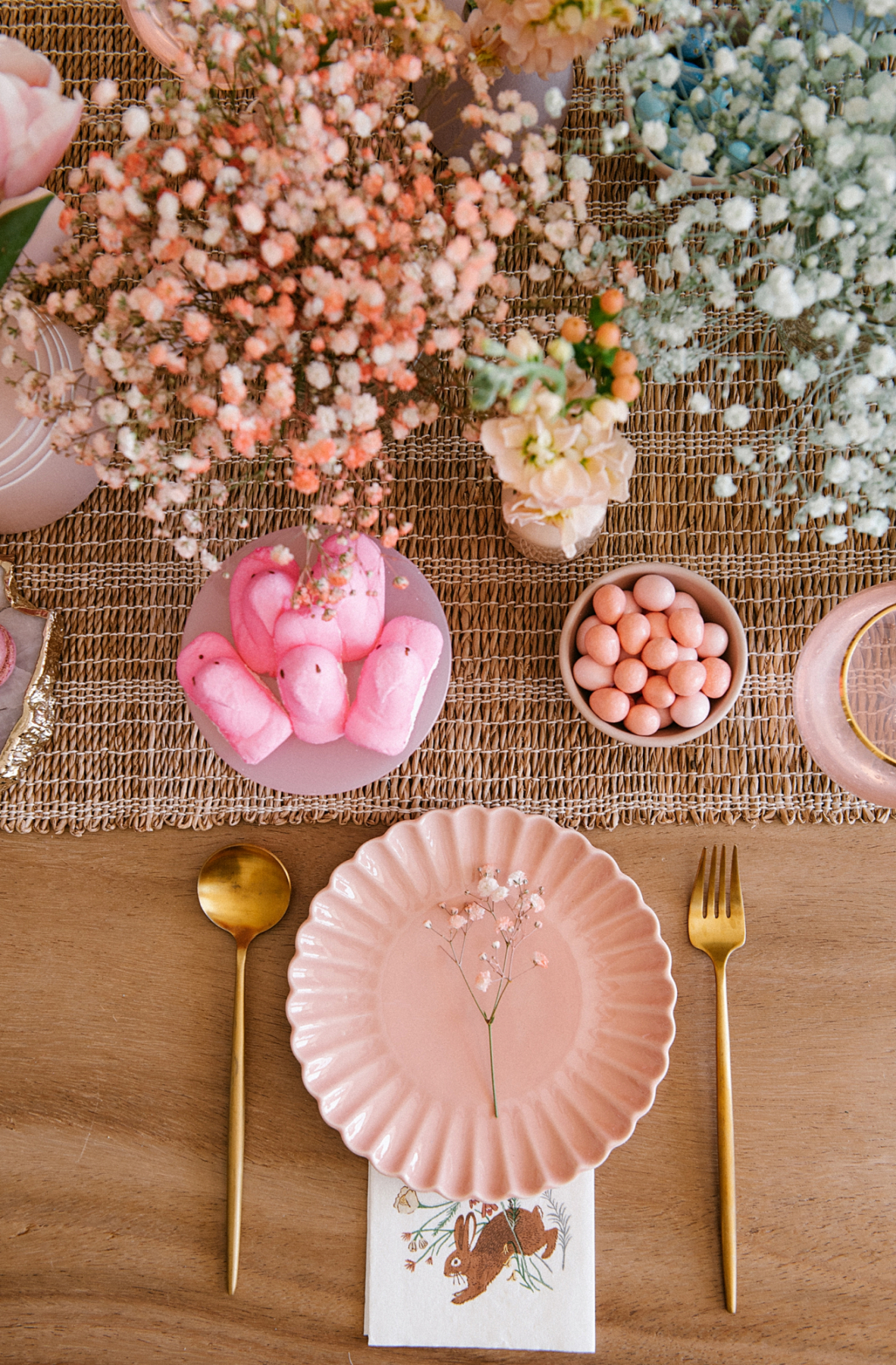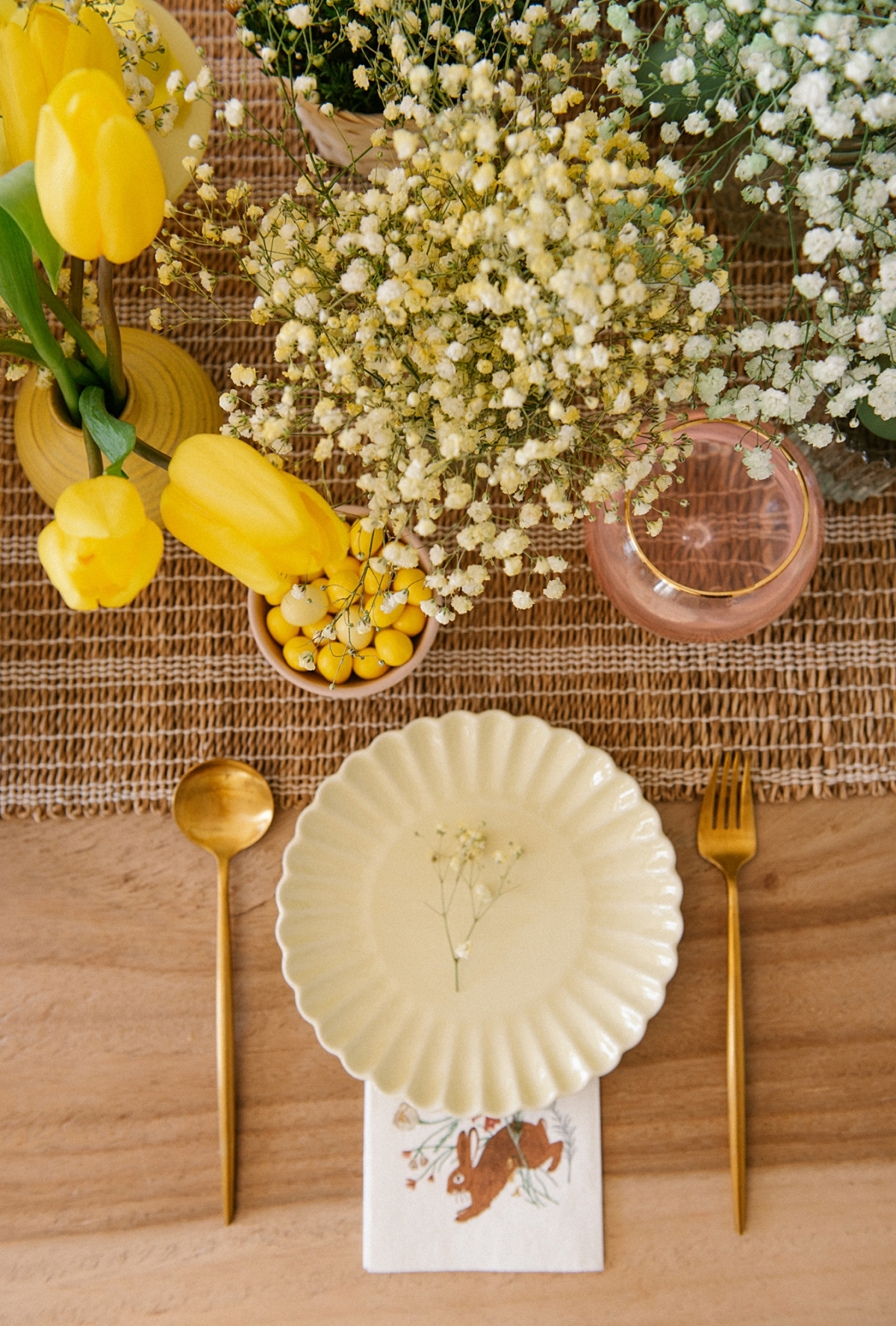 This colorful rainbow tablescape brought me and my kids so much joy. I hope you try it out for spring birthdays, events or an Easter party.
If you're looking for something that incorporates more muted colors for spring, check out last year's Spring Citrus Tablescape.