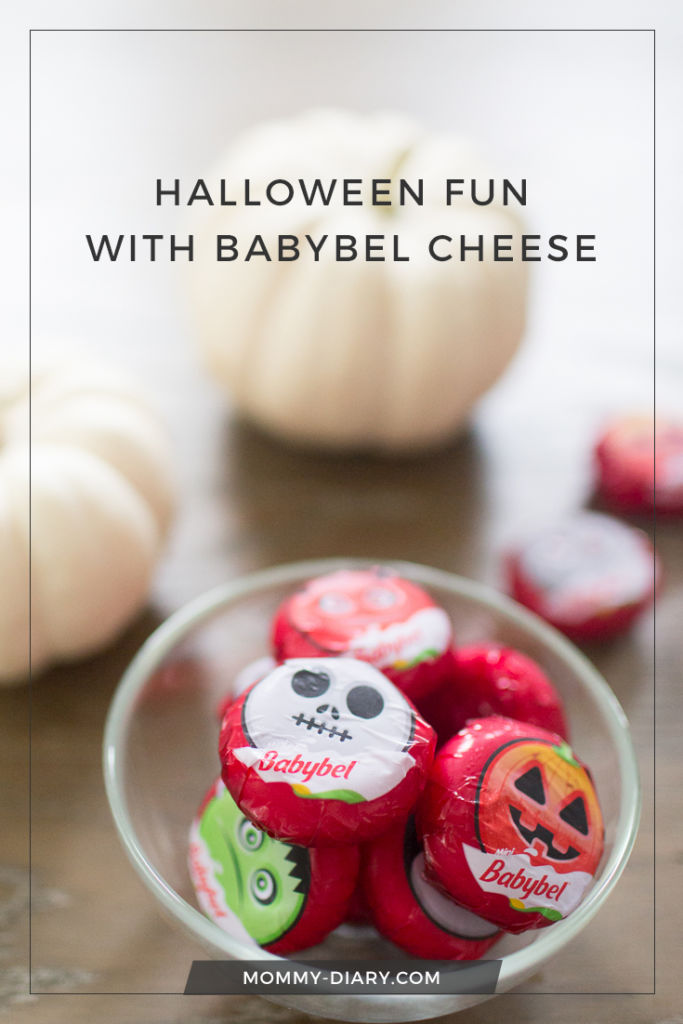 *Mini Babybel provided me with the product for this review. However, thoughts and opinions are my own and do not necessarily reflect those of the brand.
Halloween is right around the corner, did you guys carve your pumpkins yet? Last year we made the mistake of carving our pumpkins too early which made it rot before Halloween came around. So this time we decided to wait until right before Halloween to carve our pumpkins.
Luckily for us, Babybel provided us with pumpkin carving tools and adorable Halloween Mini Babybel cheese to enjoy as family. My children are huge cheese lovers just like their mama and they especially love Mini Babybel cheese. There's something special about the red wax packaging and peeling back the signature pull tab to take that first bite, isn't there?
Mini Babybels have been a special treat in our family for many years and we were so excited to try out their Halloween edition. Isn't this Halloween packaging so fun and perfect for kids?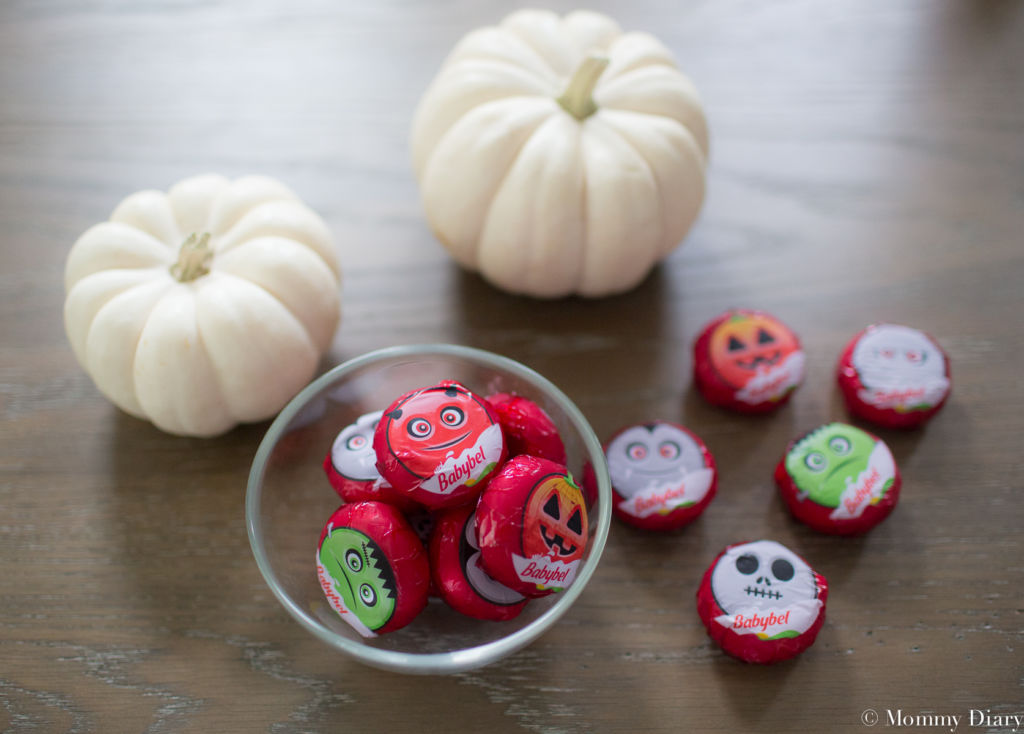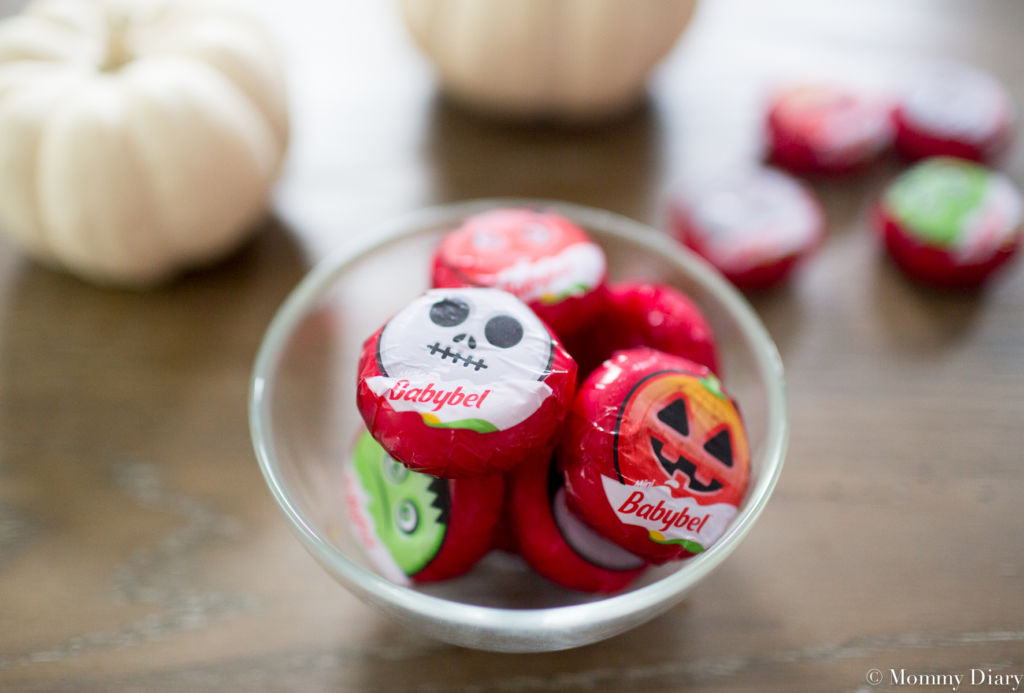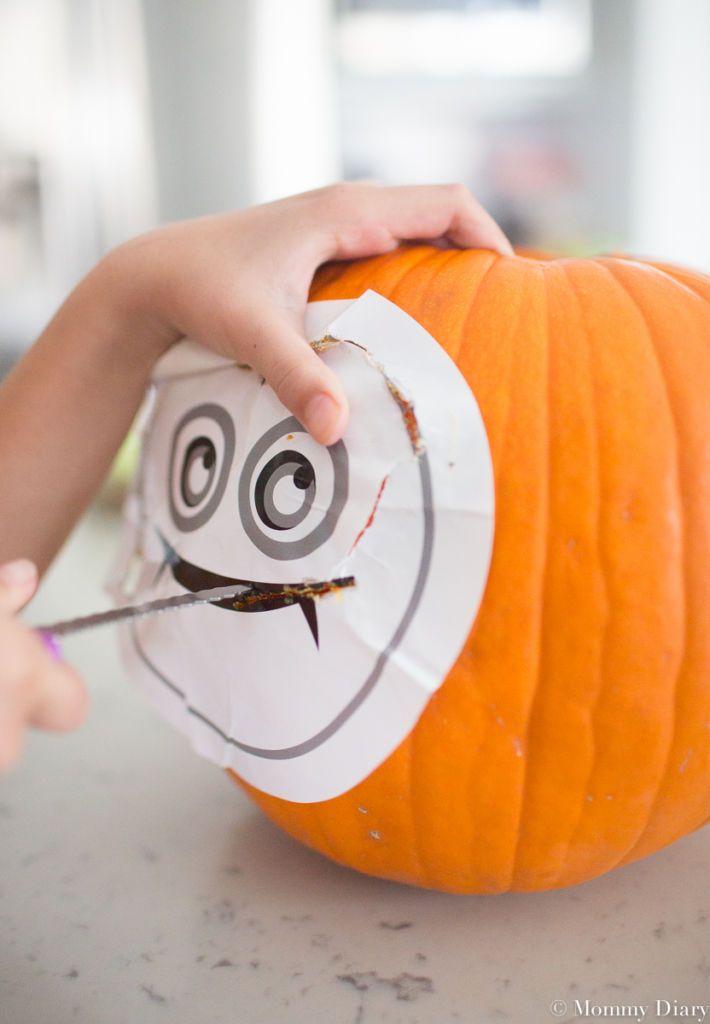 This is the first year my daughter wanted to carve the pumpkin all by herself. I helped to cut out the top of the pumpkin and take out the seeds but she did the rest herself. At times it was difficult to resist the urge to jump in to help her and make corrections (that's too big, no that's too small, no not like that!) but overall, I think we stepped up to the challenge.
Tess did an awesome job carving out the pumpkin all by herself and I'd like to think I did a good job by letting her make mistakes and allow her independence to grow!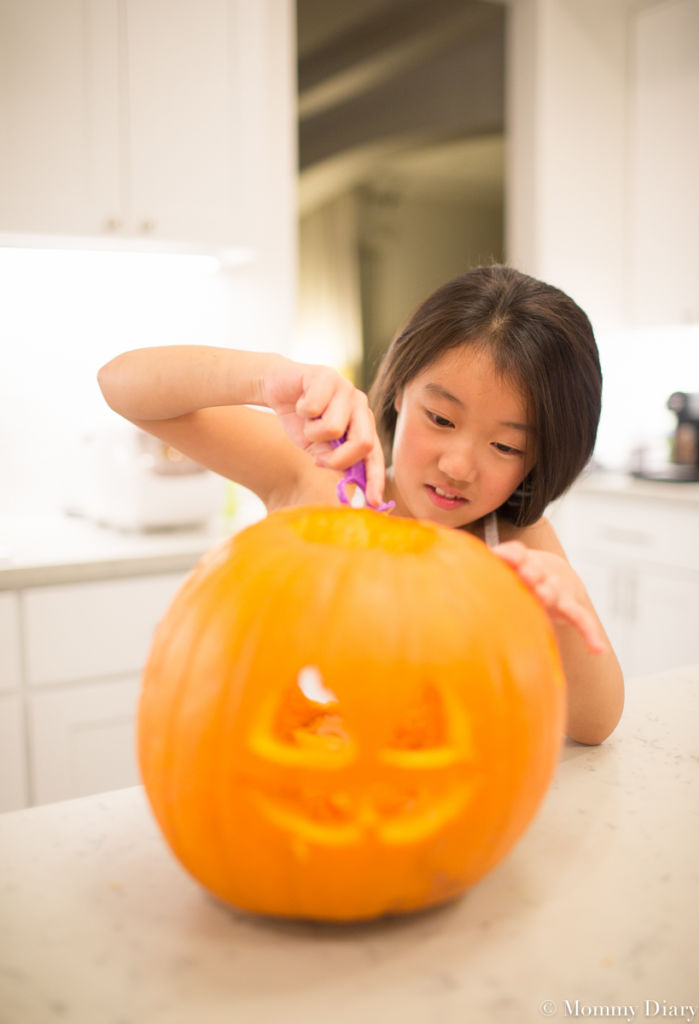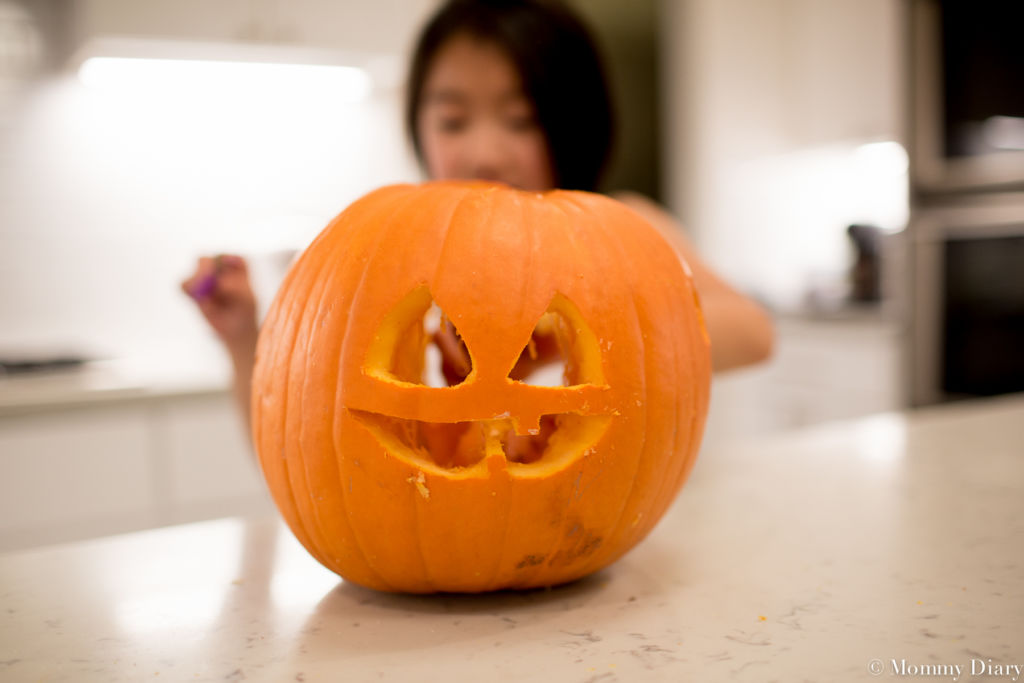 Here is the final Jack-O-Lantern created by my daughter. I think it looks great for her first time. What do you think? She was so proud of her creation and we can't wait to use it for Halloween!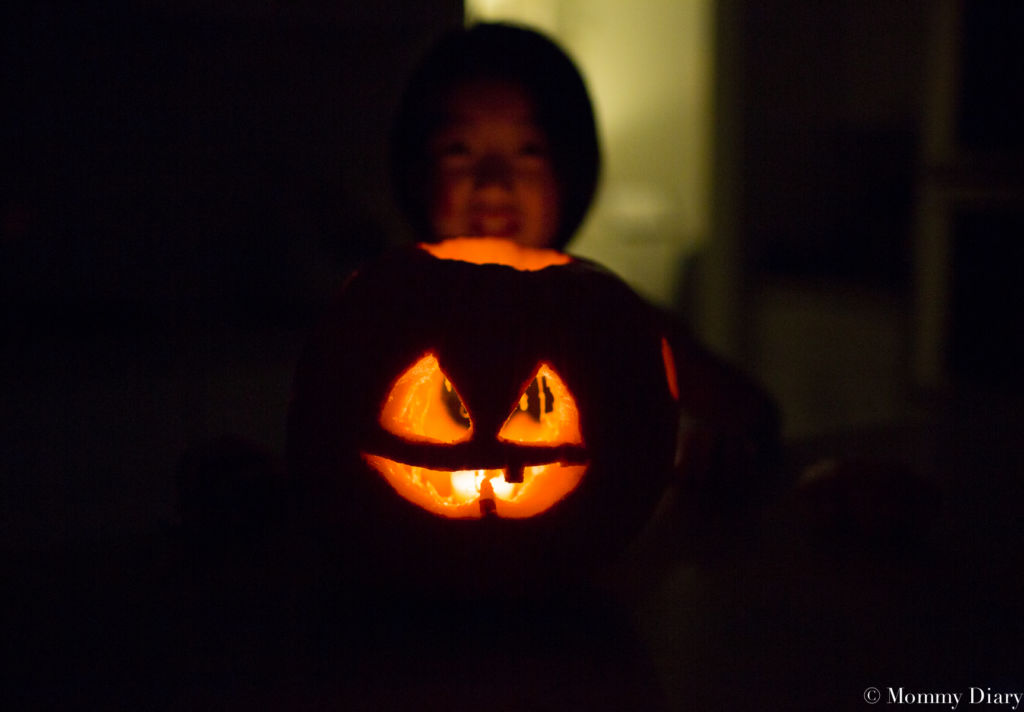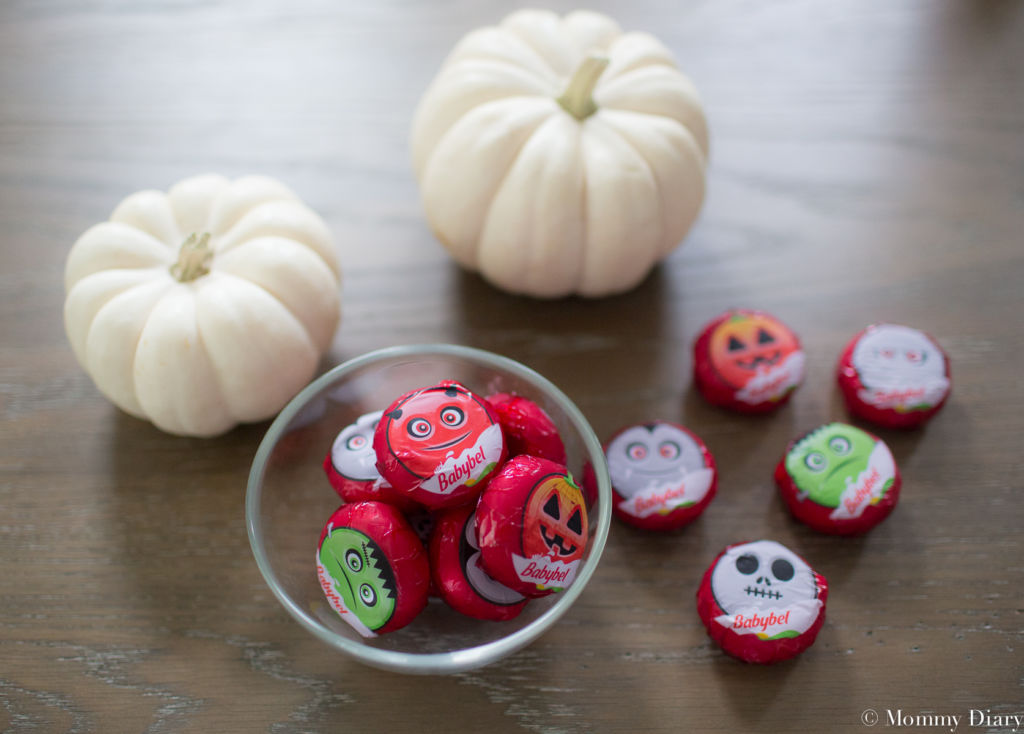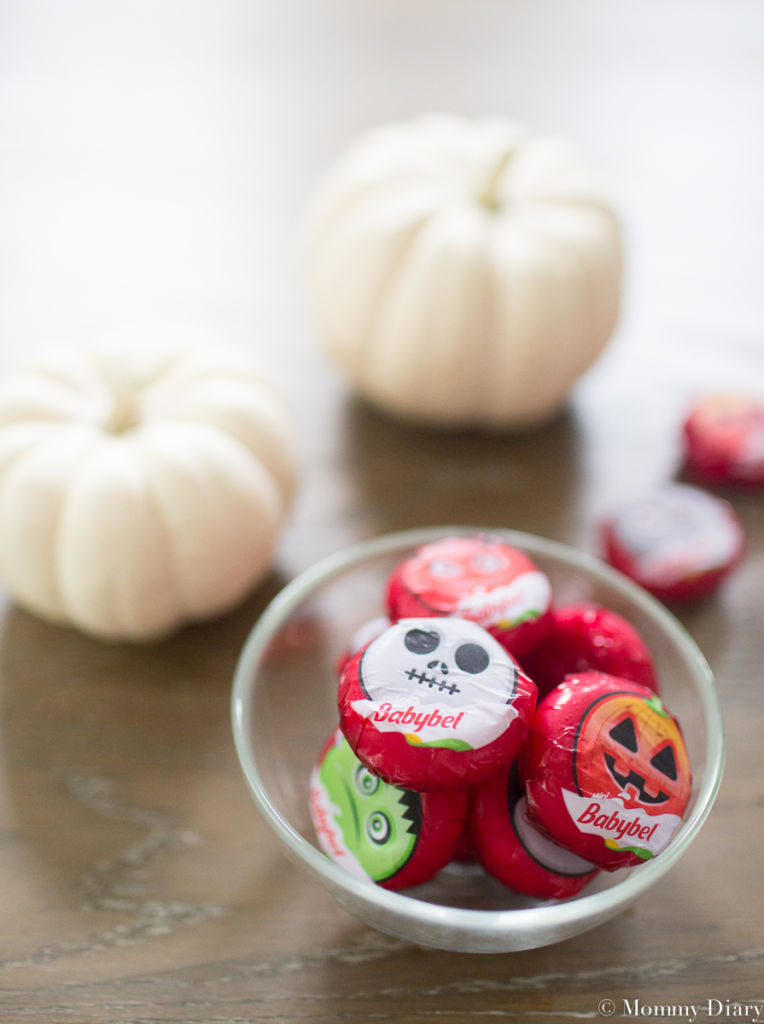 These Halloween Mini Babybels are creamy, delicious and perfect for Halloween parties and as Halloween treats! Here are some fun facts about Mini Babybels:
100% natural cheese with unique rich and creamy taste
Signature red-wax wrapped packaging and signature pull tab fun for the whole family
Each serving delivers at least 4 grams of protein and 15% of your daily calcium needs- all for 70 calories for less
They are sized just right
They come in seven varieties- Original, light, mozzarella, sharp original, white cheddar, gouda and cheddar variety
Would you like to try these Halloween Babybels for yourself and the kids? What fun plans do you have for the Halloween weekend?
Thank you Babybel for being a part of our annual pumpkin carving fun!