Ep 7: Child Loss, Grief, and Spirituality with Emily Lindsey
Today I have a dear friend on the show, Emily Lindsey. Emily and I have never met in person, but have established a close intimate and spiritual connection online.
Emily is a light worker. Her journey to become a life coach started with the death of her son in 2018 when he was just 3 days old. Inevitably, this changed her. After 5 months of deep despair and darkness, she felt a glimmer of peace and hope. Her Spiritual awakening was unmistakable and her inner peace continued to grow and solidify. Since then, she's made it her sole purpose in life to spread light and love. Teddy's life has been incredibly impactful for not only Emily, but all those she serves through coaching and everyone she comes into contact with. Her energy is magnetic and she is truly a LIGHT!
In this touching episode, Emily shares how Teddy's life and death and impacted her the most, and what she learned about grief through her journey. She walks us through how she's learned to connect with Teddy after his death and gives tips to others who may have lost a child. Tune in to hear how Teddy was with us during this recording.
Emily and I also chat about:
The power of connecting with others, even from a distance
Having a pregnancy after the death of a child
Our experiences with midwives and doulas
How to hold space for both grief and joy
Our most loved Spiritual practices to promote healing and peace in our lives
Where to find Emily:
Resources:
Join me on Instagram @mommydiary
Don't forget to rate, review, and subscribe to the podcast here.
Check out last week's episode on creating an authentic brand here!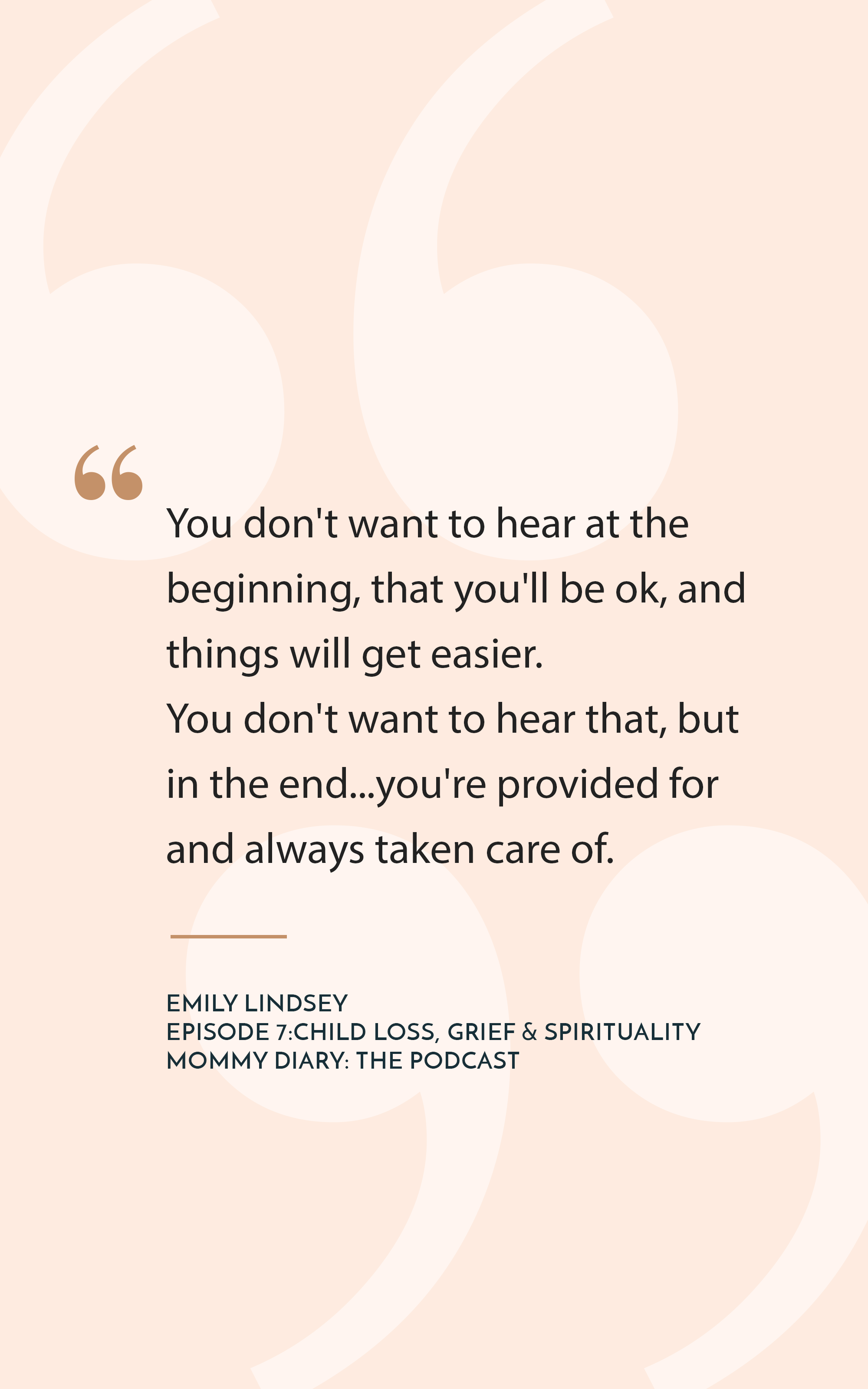 More about Mommy Diary: The Podcast
Mommy Diary: The Podcast is a space for women to tell their raw and honest stories of motherhood. Host, Angela Kim, is a creative, lifestyle blogger, and mom of four.
Feeling restricted by the squares of IG, Angela is on a mission to shed light on vulnerable topics such as postpartum depression, marriage struggles, self-care, healing and finding a balance between having a career and raising children. She's been through it all, and this podcast is here to help you feel supported along your personal journey and see that you're not alone.
Cover photography © Miranda North