*This post is sponsored by Vera Bradley and ShopStyle. As always, all opinions are my own.
Back-to-school looks different this year in 2020, with parents and students across the country having to make tough decisions about whether to go back on campus, try out a hybrid model or go full distance learning.
My children's district has decided to go 100% distance learning for this semester, and we are still adjusting to the different ways of picking up textbooks, registering for classes and preparing for back-to-school.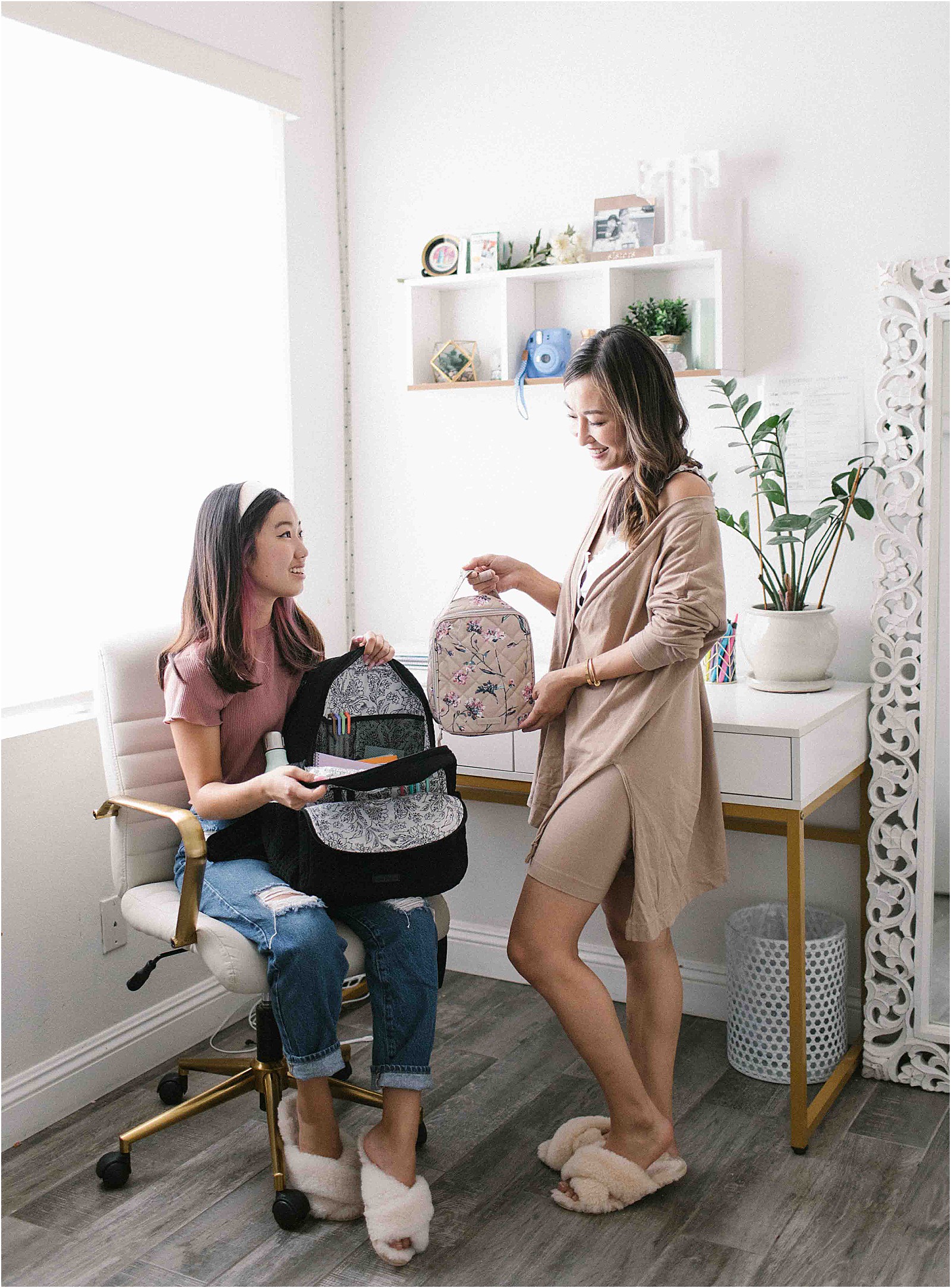 Back-to-school Style with Vera Bradley
This year, my daughter and I decided to purchase her back-to-school backpack and lunch box from Vera Bradley, which is a leading designer of women's handbags, travel items and accessories. We love that this brand tells great stories about their prints, products and people, and that they celebrate their heritage as well as the everyday life from a place of positivity and relatability.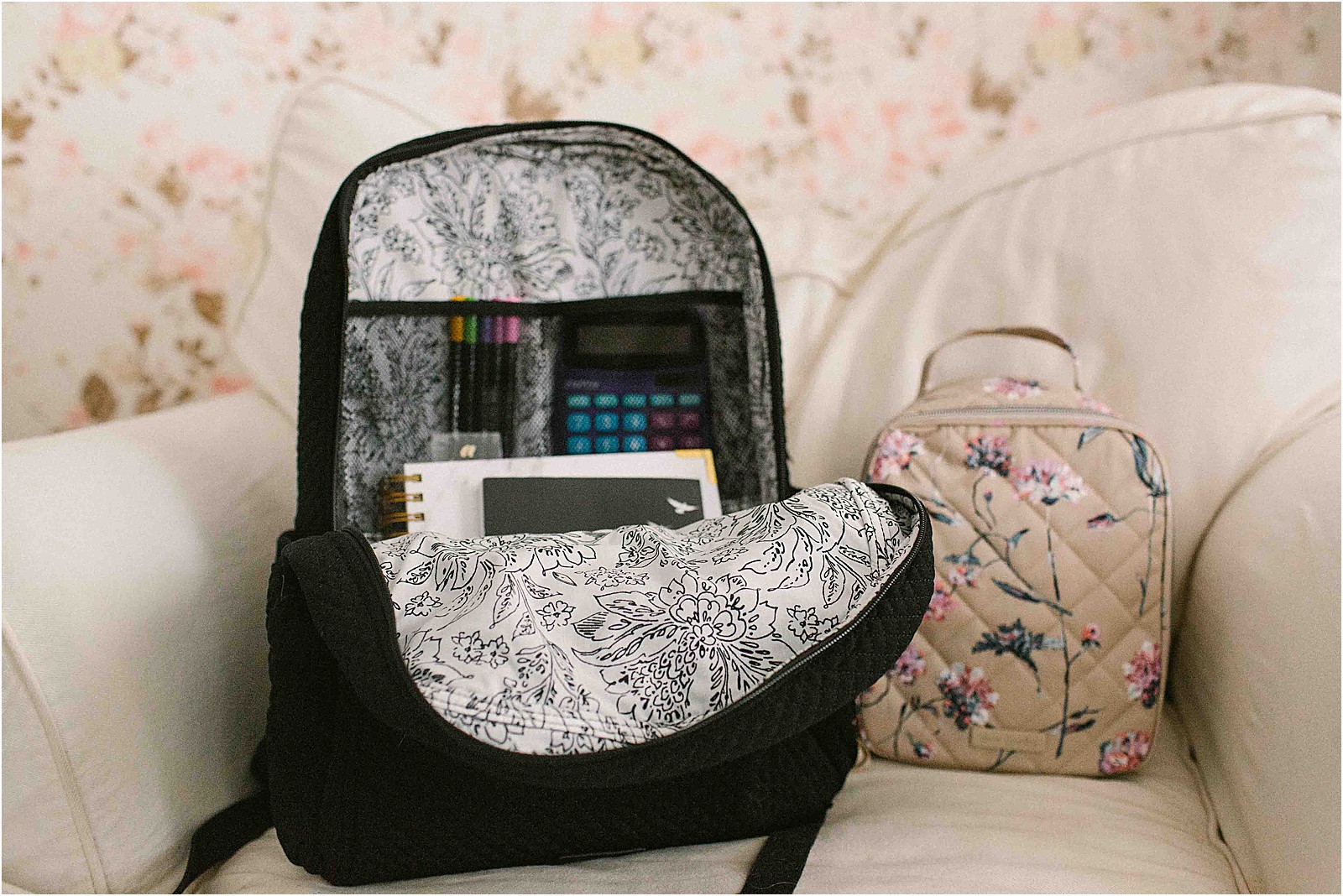 My daughter is preparing for an all-day of virtual classes with a quick lunch break in between, and she plans to keep all her school essentials in her room including this backpack and lunch box with snacks.
Vera Bradley offers an array of vibrant colors and designs to choose from and is my recommended go-to destination for everything on your back-to-school list this year.
My daughter chose a classic Vera Bradley Campus Backpack with this fun signature quilted cotton floral lunch box.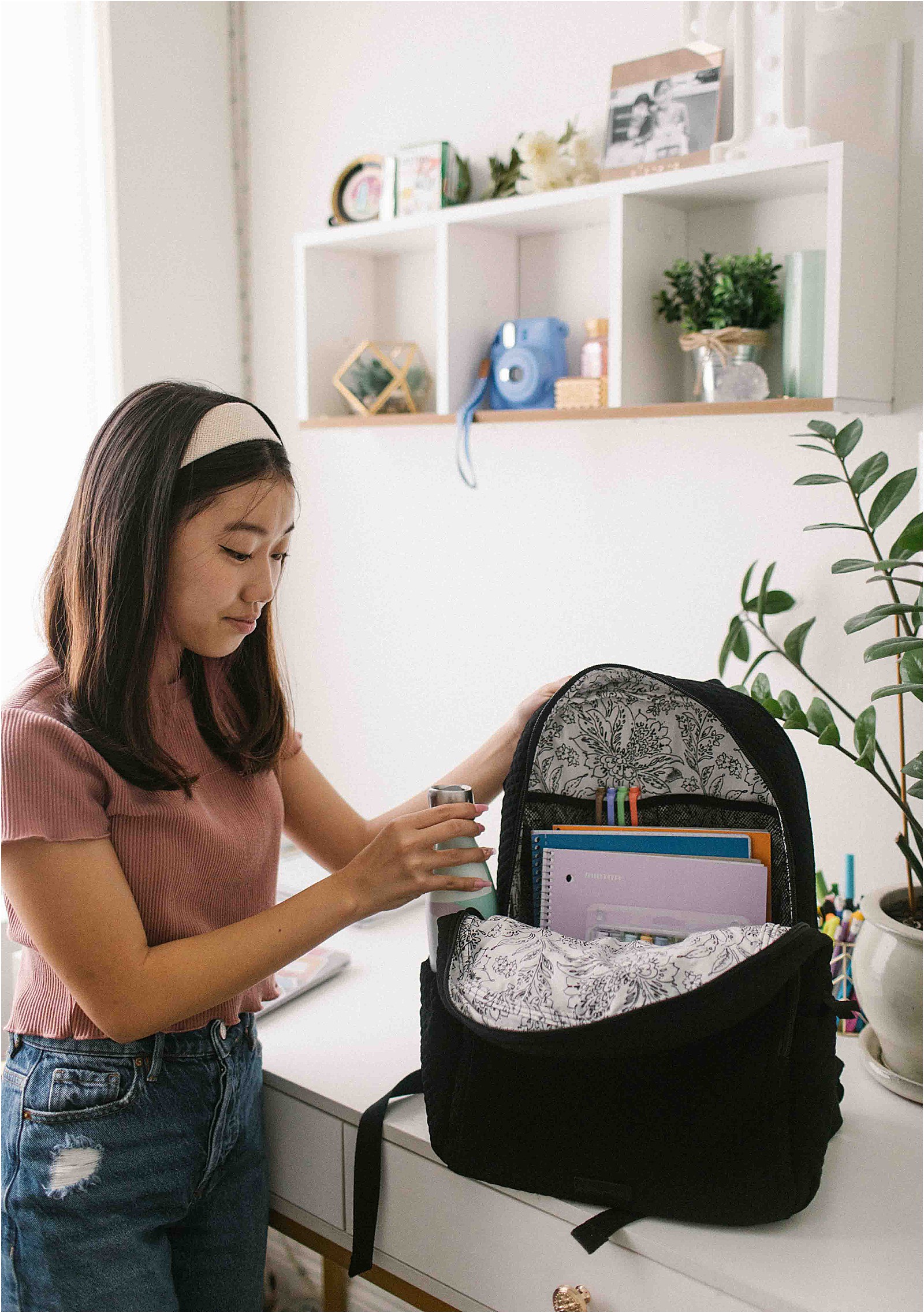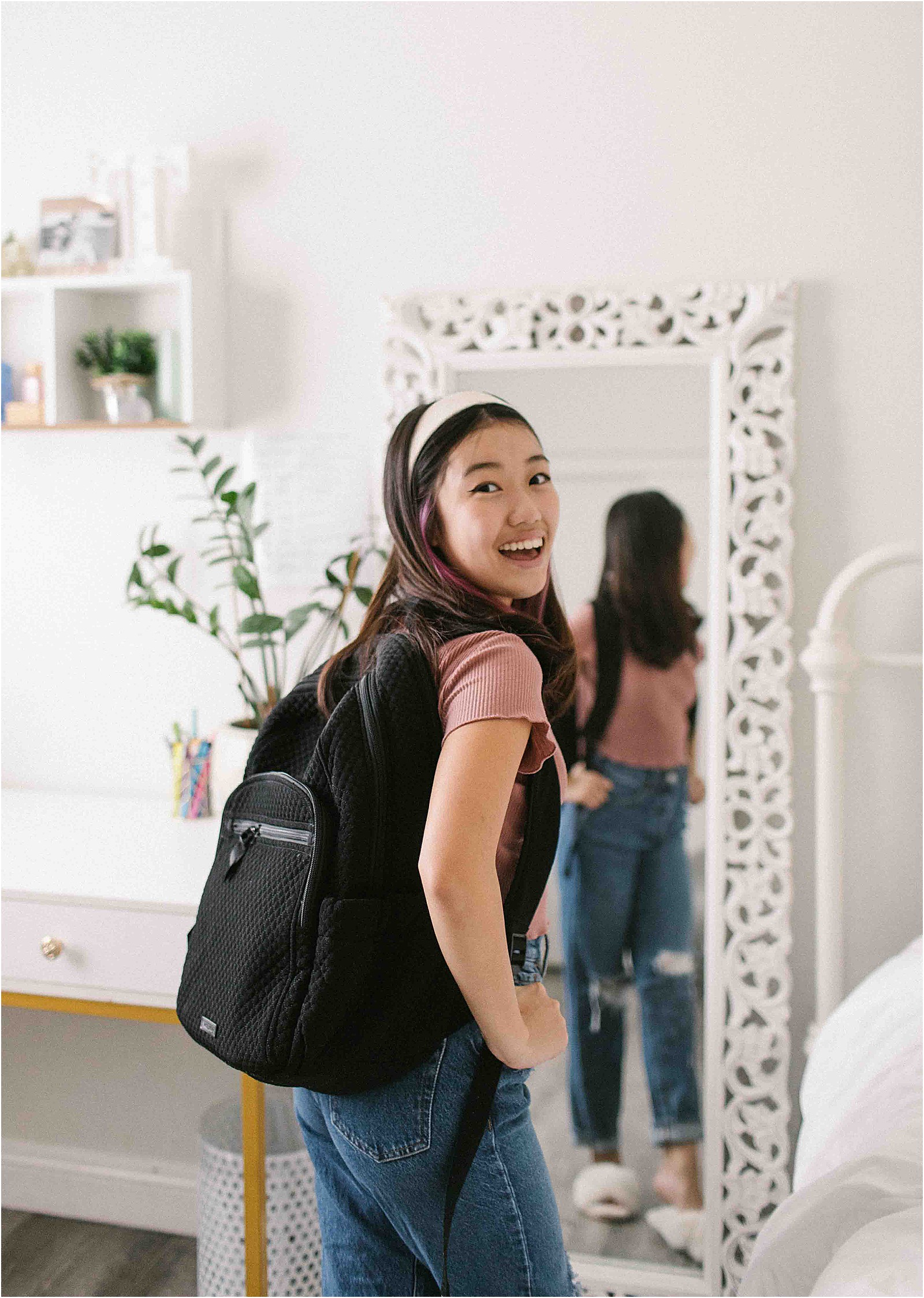 This Vera Bradley backpack has many useful pockets to keep her school essentials organized in one place.
I love the lightweight signature quilted cotton of the lunch box too. And both backpack and lunch box are machine washable, which makes a mom's job so much easier.
If you're looking for a new backpack and lunch box for your kids this back-to-school season, check out the Vera Bradley line. You and your child will love the comfort, style and function!
Packable Tote Bag • Vera Bradley • $50
Vera Bradley Performance Twill Lunch Bunch (Strawflowers) Bags • Vera Bradley • $40
Vera Bradley Performance Twill XL Campus Backpack (Strawflowers) Backpack Bags • Vera Bradley • $165
Vera Bradley Campus Backpack (Classic Black) Backpack Bags • Vera Bradley • $115
Lighten Up Lunch Tote Bag • Vera Bradley • $35
Vera Bradley Lunch Bunch (Floating Garden) Bags • Vera Bradley • $35
Vera Bradley Lunch Bunch (Rose Quartz) Bags • Vera Bradley • $40
Lunch Bunch Bag • Vera Bradley • $35
Campus Backpack • Vera Bradley • $145
Campus Backpack • Vera Bradley • $115