5 Tips For Planning A Super Bowl Party

Are you guys ready for Super Bowl this weekend? If your family looks like mine, a football game is on every Monday, Thursday and Sunday until the big weekend of the Super Bowl. This year, my family is especially excited that Los Angeles Rams are in the Super Bowl for the first time since the 80's and we can't wait to watch the game on Sunday with our family and close friends.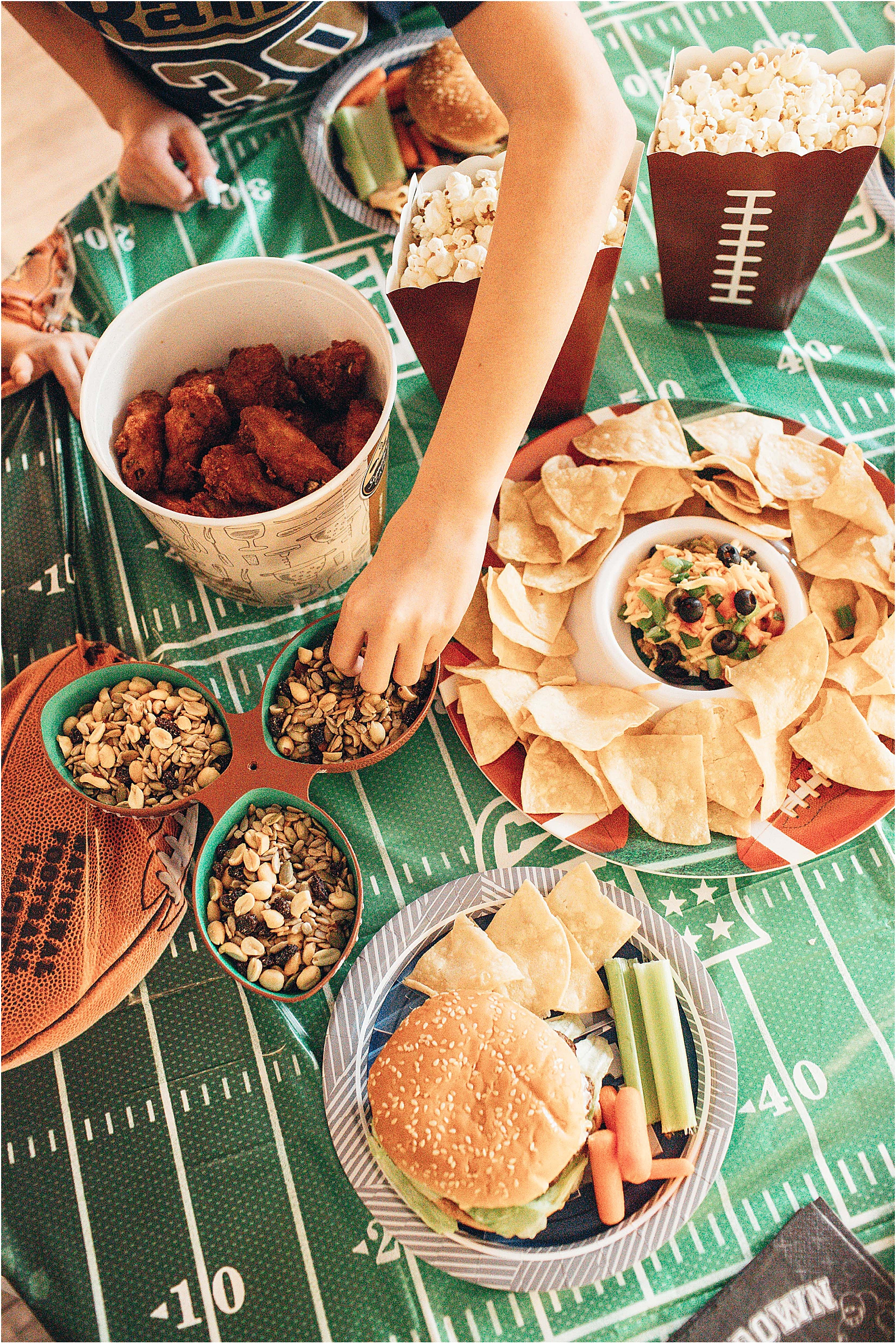 Next to Independence Day, Super Bowl Sunday is the most popular unofficial holiday for hosting get togethers for family and friends and today I wanted to share 5 tips and tricks for planning a successful Super Bowl party.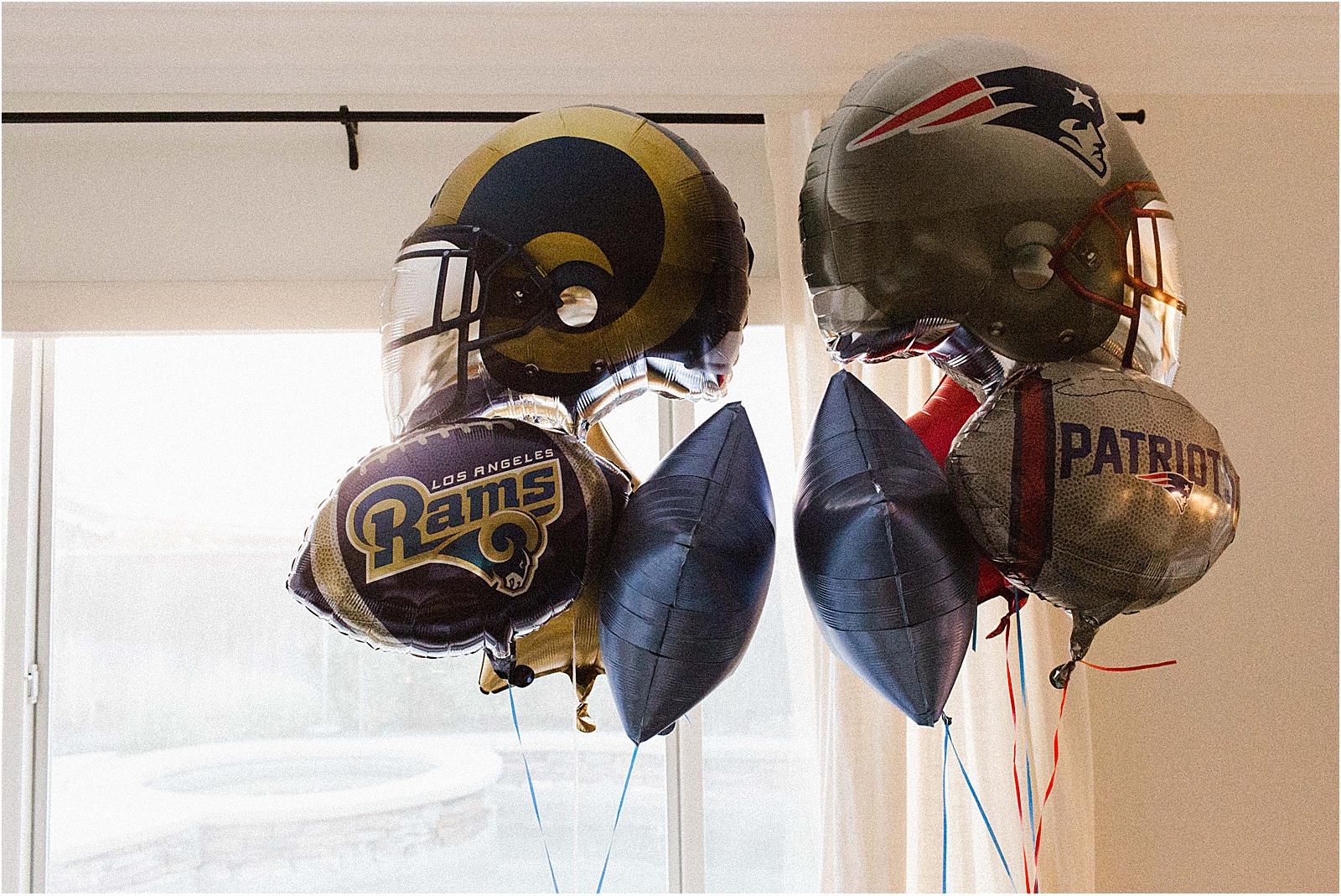 ​5 Tips For Planning A Super Bowl Party​
1. Choose the party setting and location
Super Bowl party revolves around the big game so it's important to set up the ideal space for your friends and family to enjoy the big game. You can either have everyone watch one big TV in the main family area or set up multiple rooms with TV's so your guests can spread out. I personally like setting up the party around one central hub so everyone can eat, drink, and mingle during the big game. Either way, make sure you provide comfortable seating for everyone even if it means gathering extra chairs and seating around the TV.
2. Decorate the party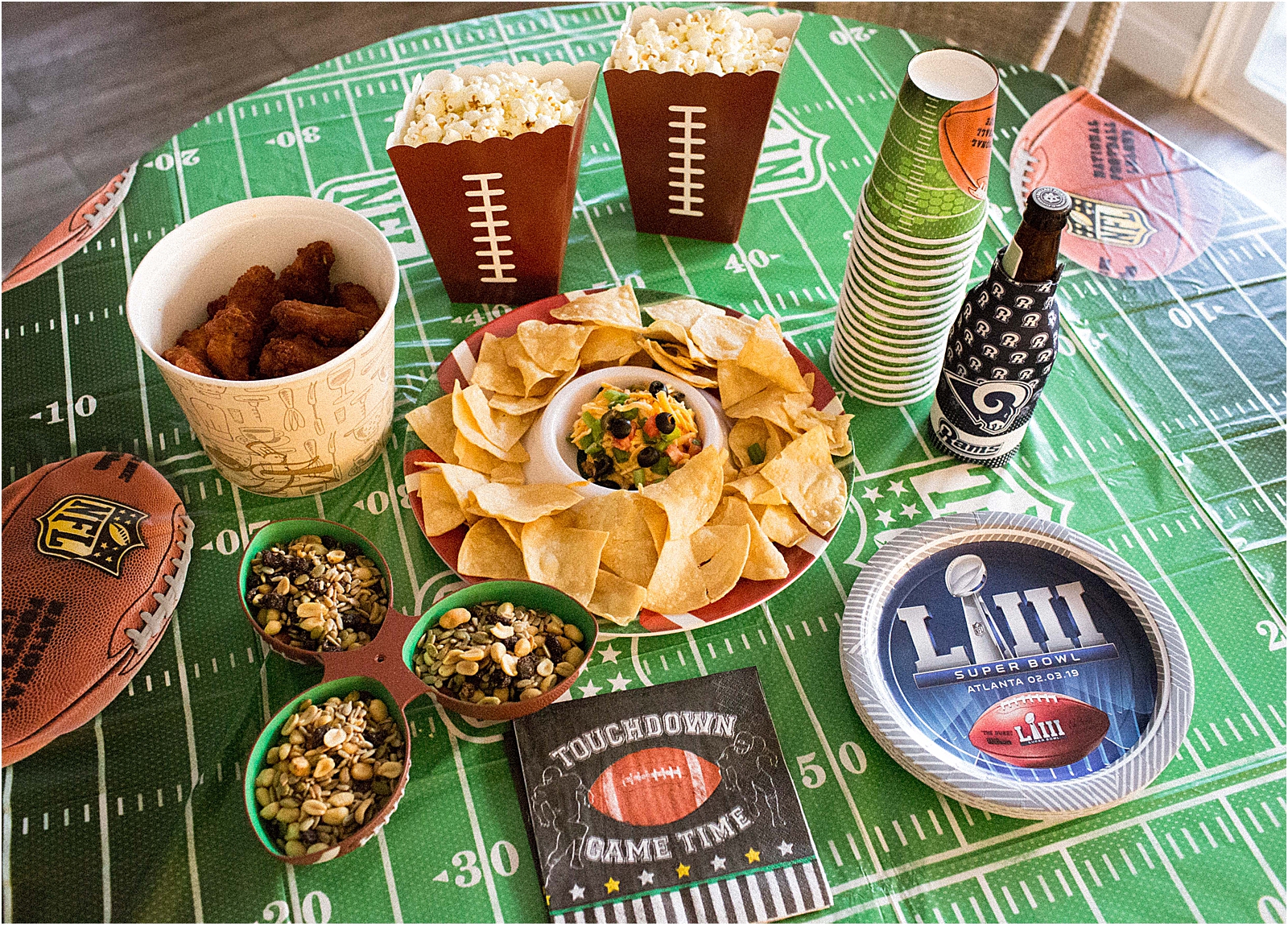 Good party decorations are a must when it comes to setting the mood of the party. You can choose to decorate around one team or both but I personally think it's better to accommodate both teams for your guests. Use both team colors and mascots if possible. This year I'm adding extra decorations for Los Angeles Rams since my husband is a LA native.
Don't forget
Team balloons

Super Bowl themed cups and plates

Napkins

Utensils

Snack trays

Table cover

Team jerseys and t-shirts
3. Choose a menu that everyone can enjoy (including kids)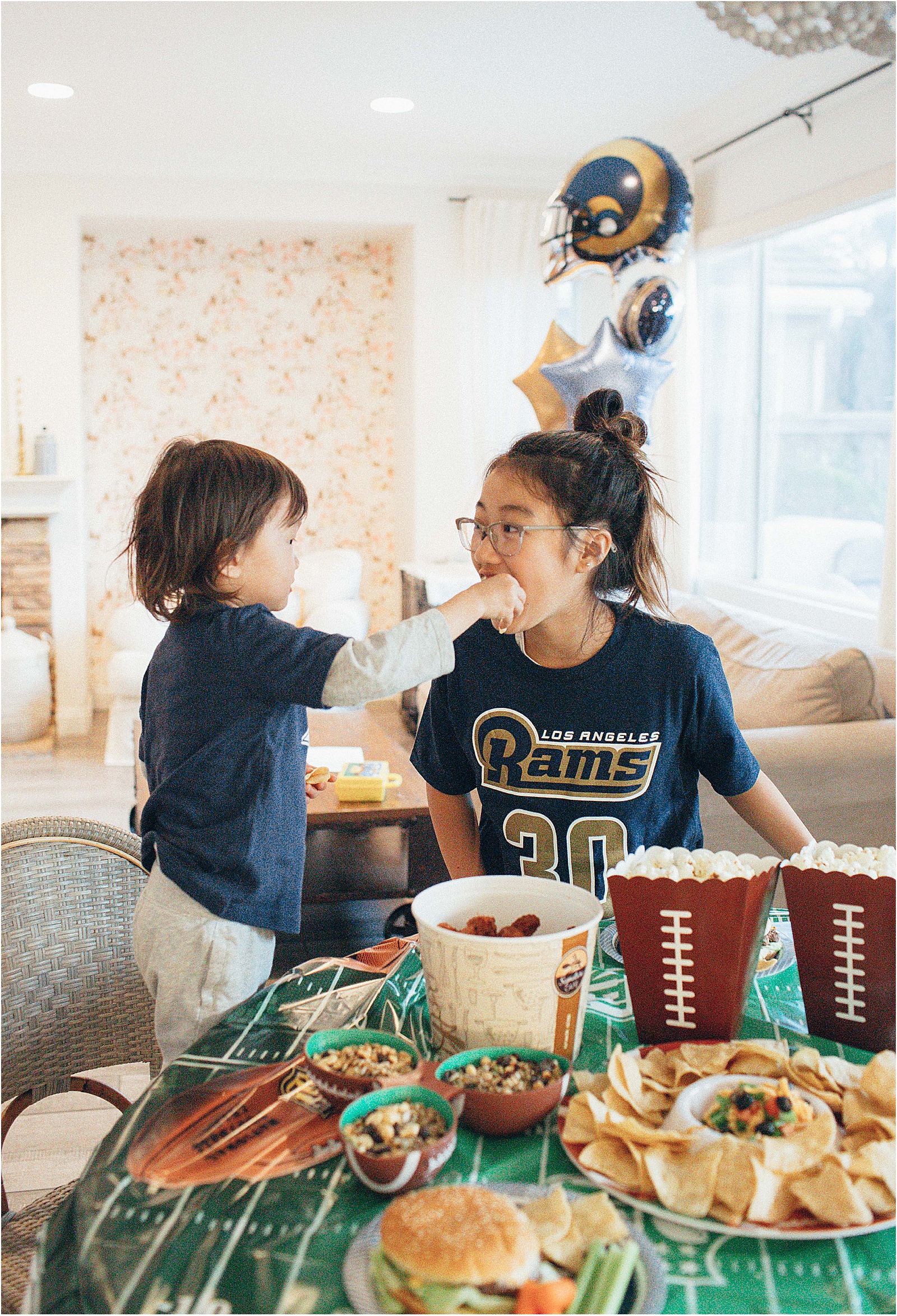 This year we're keeping our menu simple with traditional Super Bowl food such as pizza and burgers as the main meal. Keep in mind that finger foods, small bites and dips are ideal for Super Bowl parties because your guests will be reaching for snacks and appetizers throughout the 3-4 hour duration of the game. Try to include healthier snack options such as vegetables, fruits and nuts. When serving nuts, make sure none of your guests have nut allergy.
Don't forget snacks and appetizers such as
Chips and dip

Chicken wings

Vegetable platter

Nuts or trail mix

Fruits

Popcorn

Cookies and other dessert
4. Stock up on beverages
Beer is a popular choice for Super Bowl parties, but be sure to offer non-alcoholic options as well. I normally skip sodas and try to stick with healthier options like sparking beverages with real fruit juice. I also like to prepare small juice box for kids and enough water for everyone.
5. Clean up with Febreze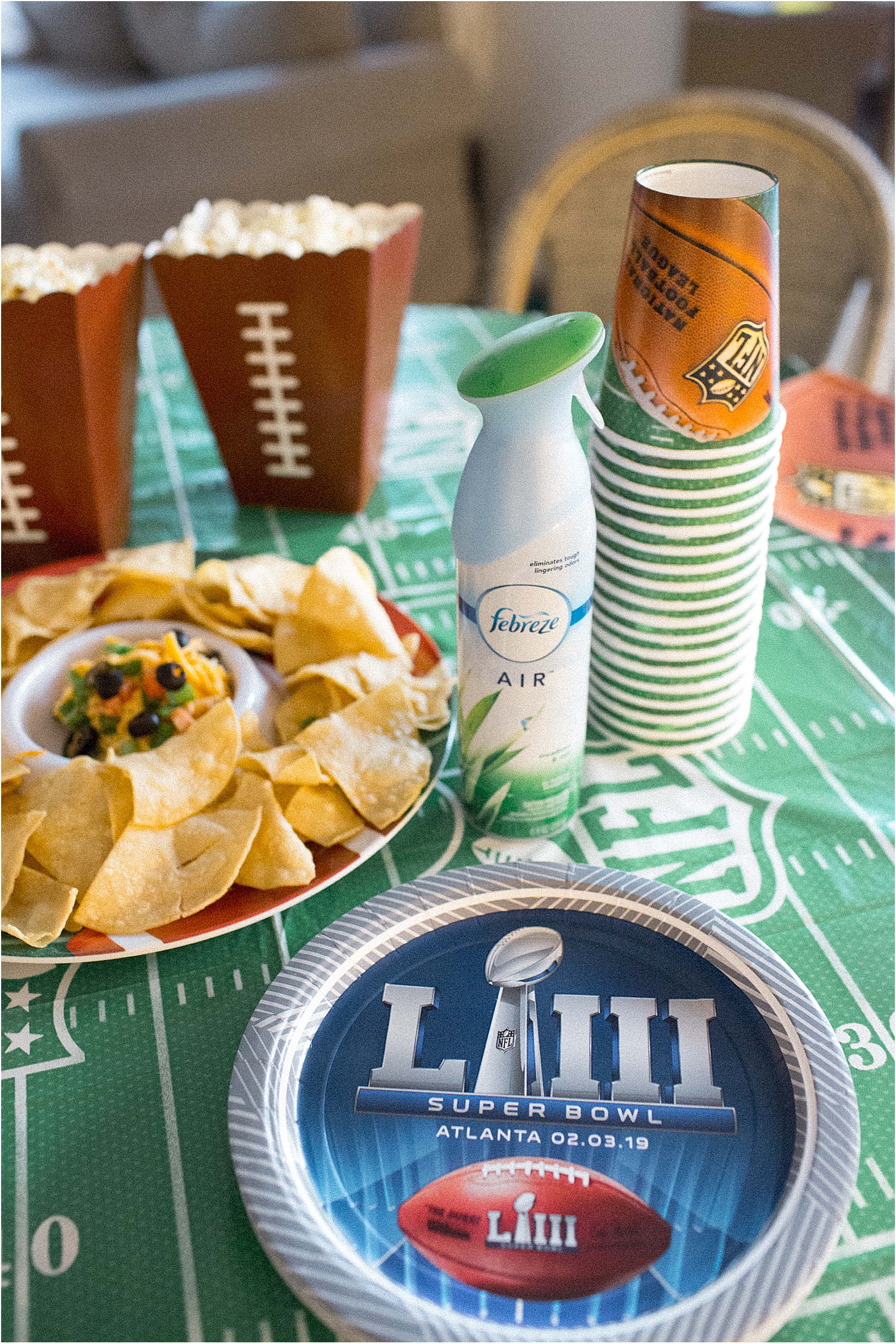 It's easy to become so focused on party planning that you forget the post-party clean-up. When preparing for your own Super Bowl party, be sure to grab a Febreze for that unwanted odor during and after the party. Your guests will appreciate it and you will find that clean-up and odor elimination is much easier with Febreze air!
Watch this hilarious video starring Terrell Owens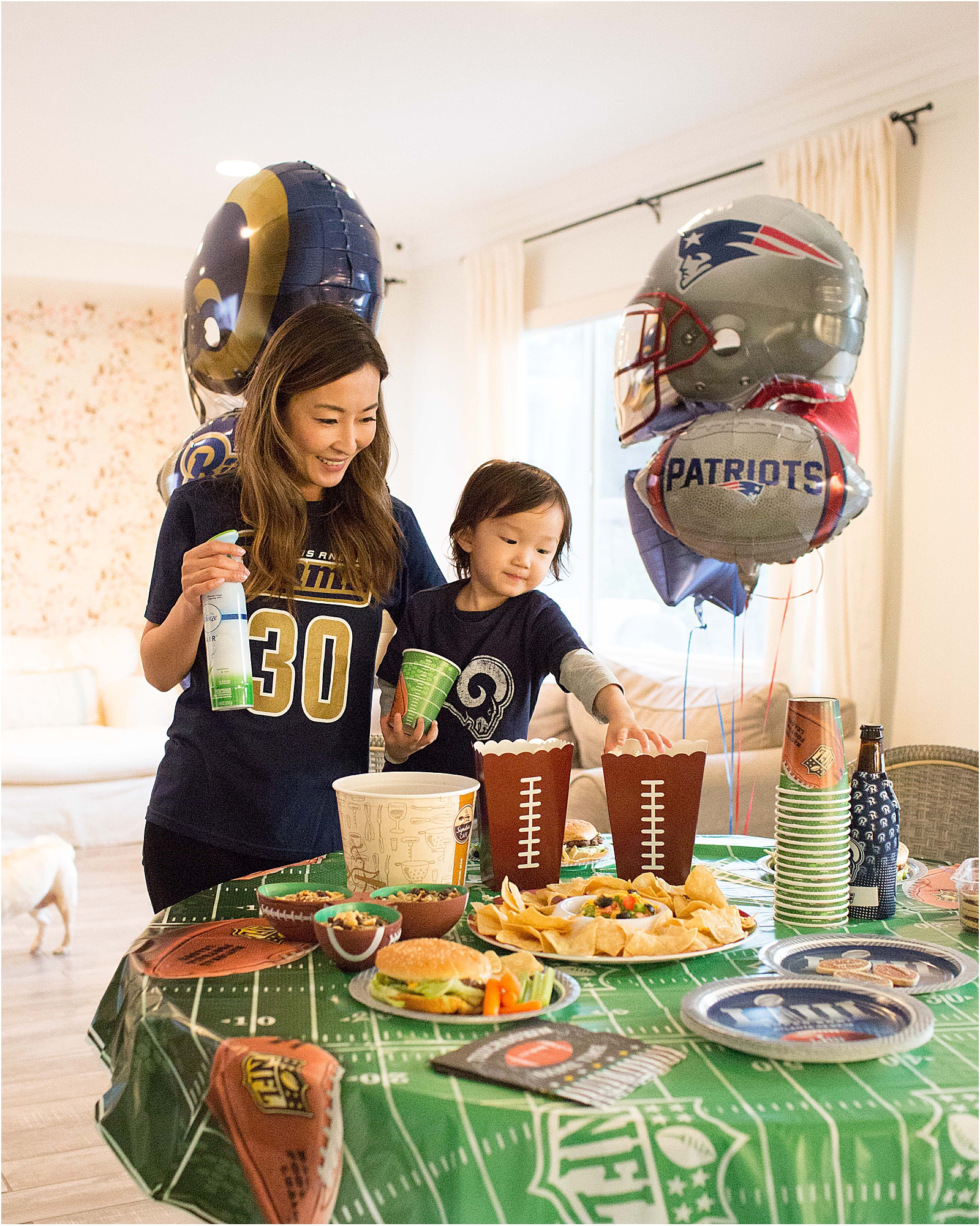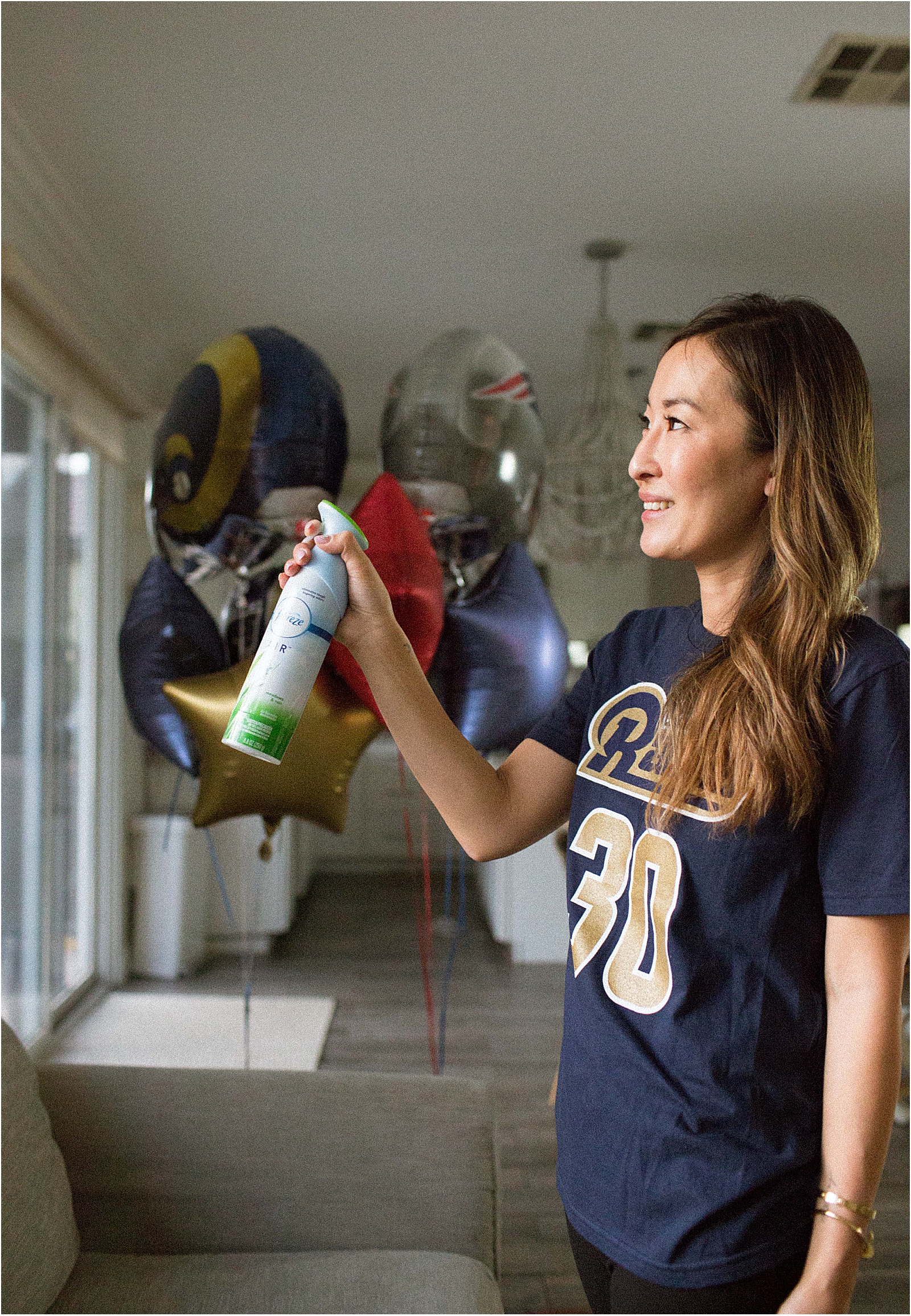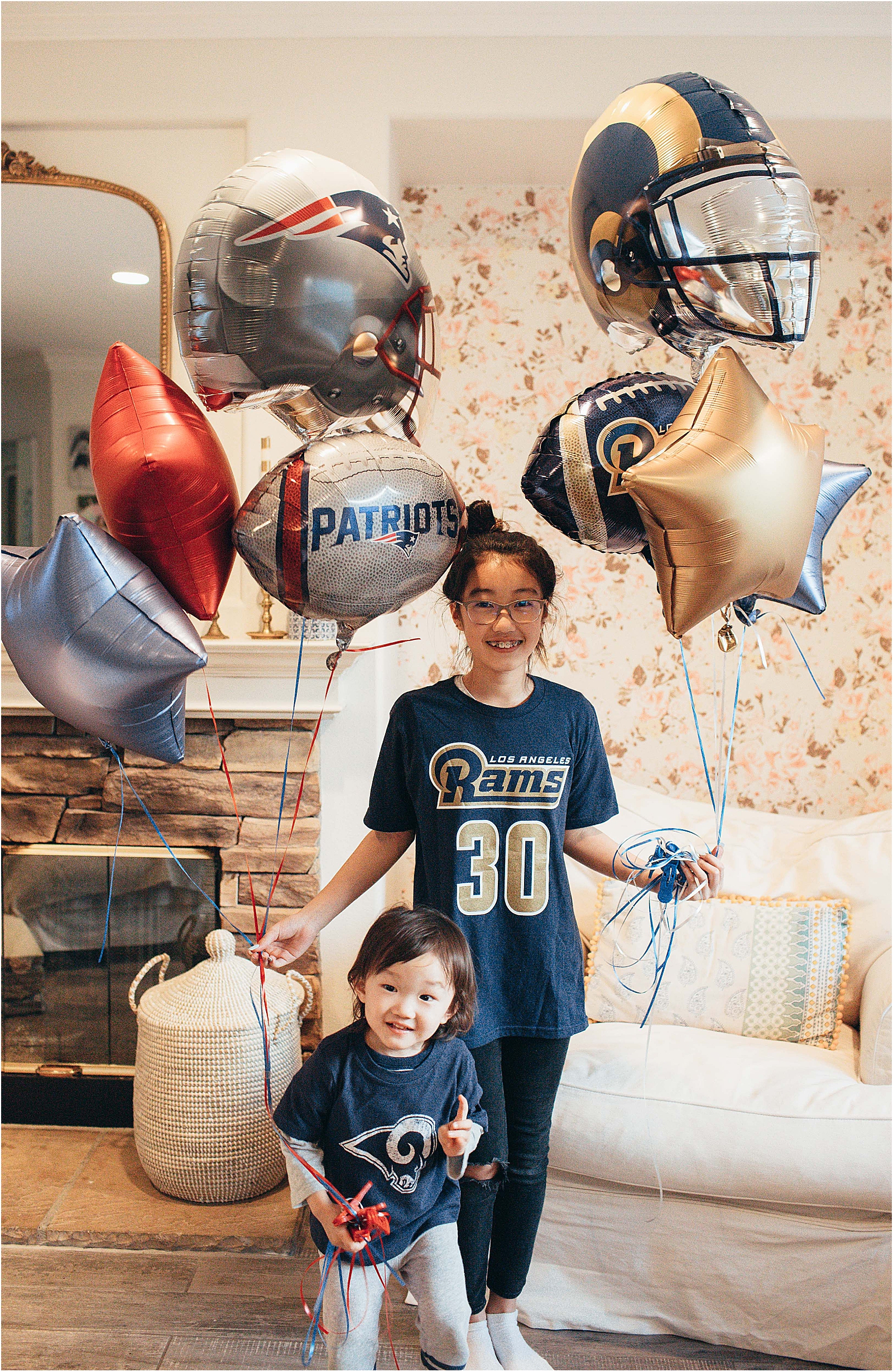 I hope you find my 5 party planning tips for Super Bowl useful. Enjoy watching the Super Bowl this Sunday and may the best team win!