10 reasons why you should visit Dubai for your next family vacation – PART 1
We recently returned from the most epic family vacation to Dubai. Before this trip, I had little idea just how family-friendly Dubai is. I'm excited to share with you all the amazing family-friendly activities and excursions available in Dubai through this blog post.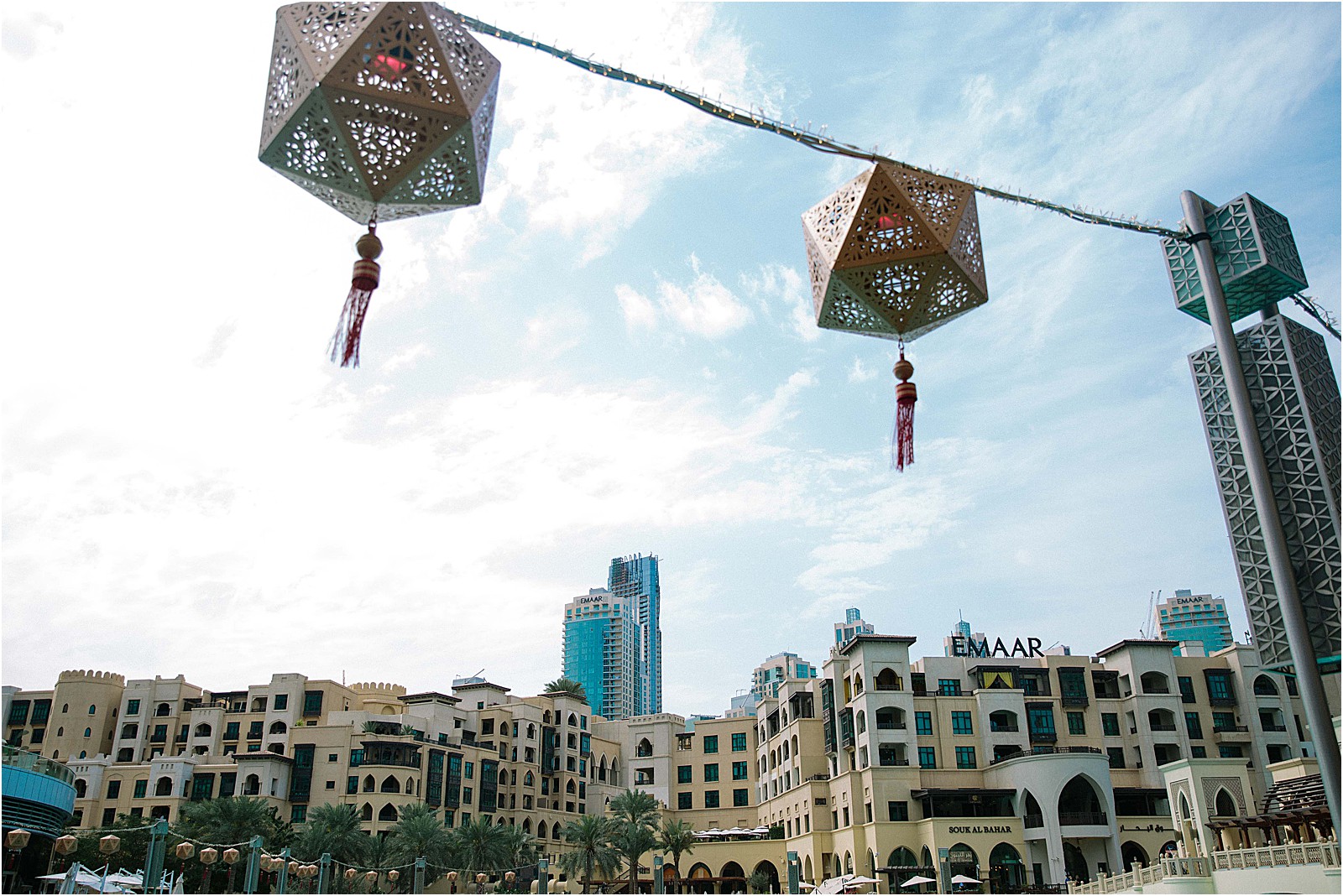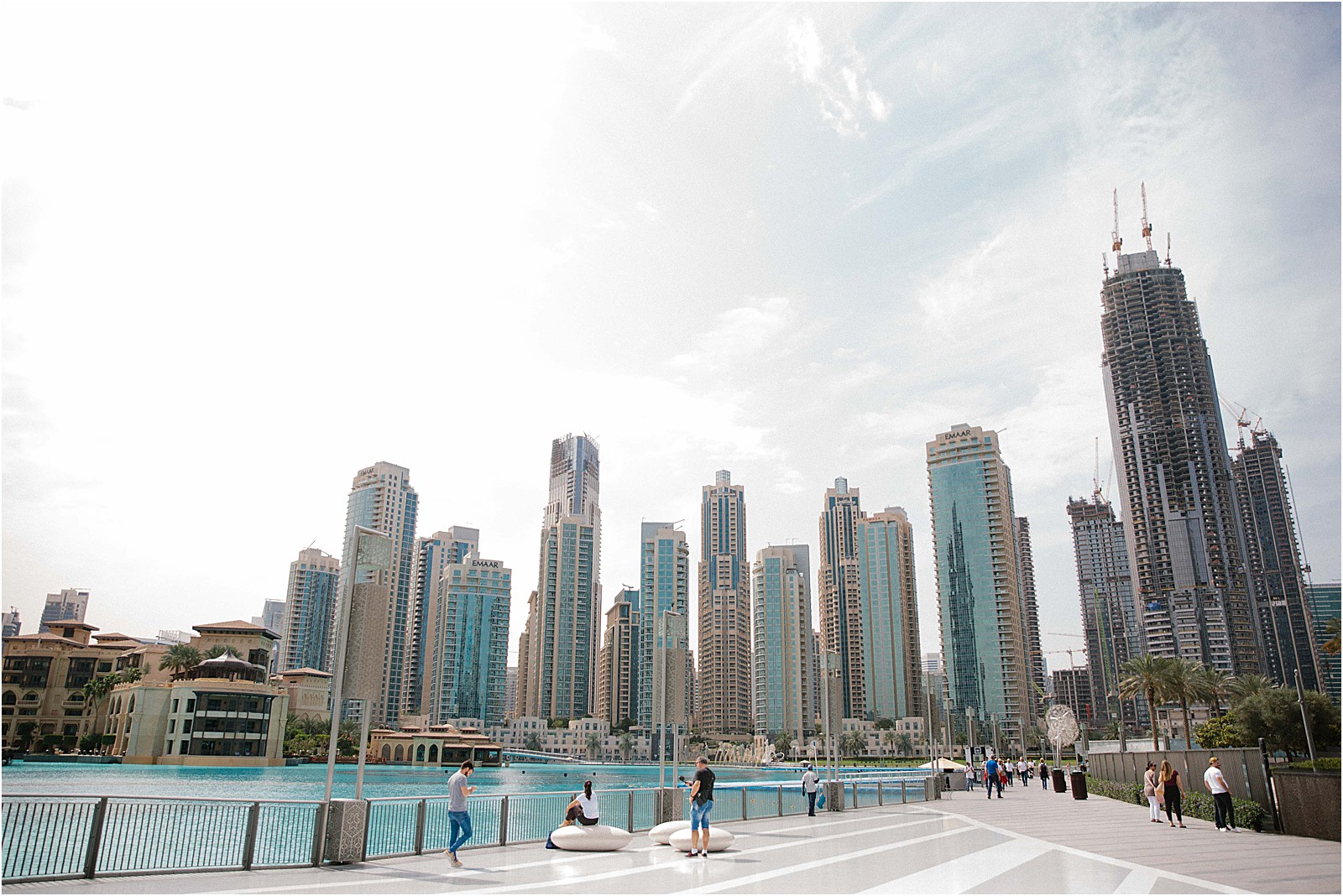 Reasons Why You Should Visit Dubai
Dubai is unlike any other city I've visited in that it depicts the Old World and the New World in such a thoughtful, impactful, and artistic way.
You can gaze over the most stunning landscape from the top of the tallest building in the world at Burj Khalifa, have lunch and shop at the largest mall in the world Dubai Mall, then take a short Uber ride to the Spice and Gold Souk (marketplace) and immerse yourself in the Emirati culture alongside the friendly locals.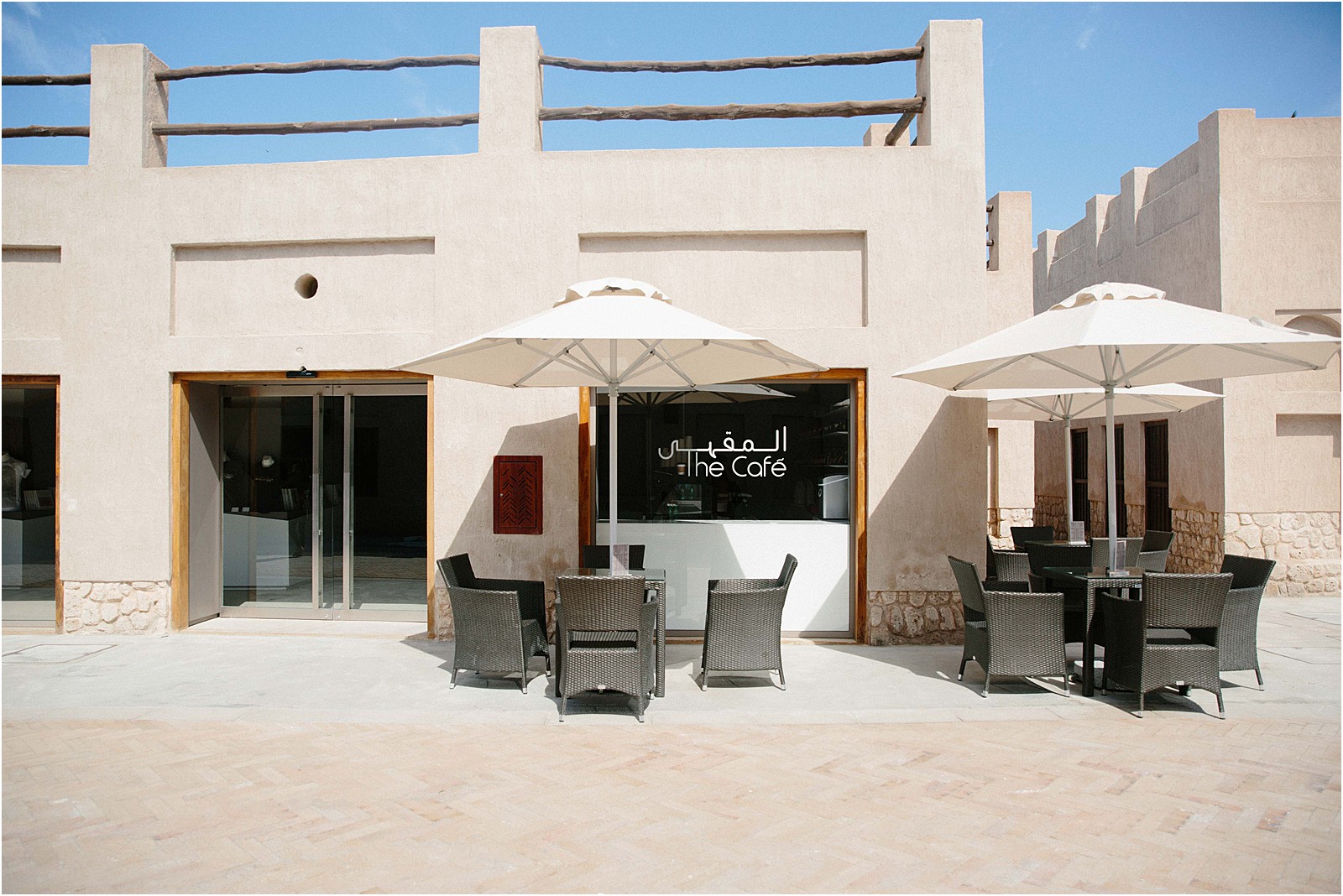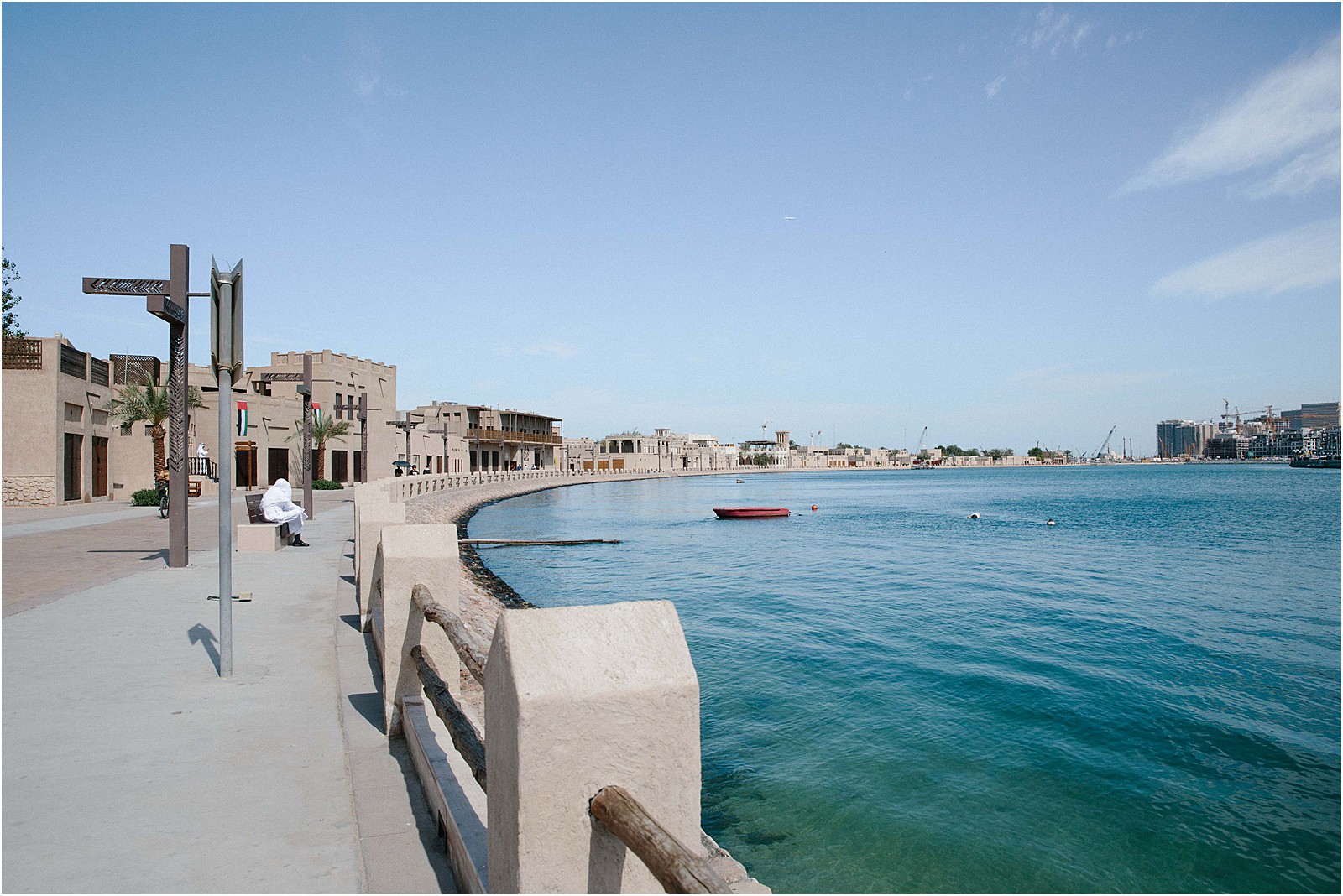 In this two-part post, you'll learn some of my favorite family-friendly activities and excursions in Dubai for people of all ages, from babies to adults. By the end of the post, you'll have a better idea about why Dubai is such a charming and educational family destination and learn valuable tips to make your next trip to Dubai a memorable one.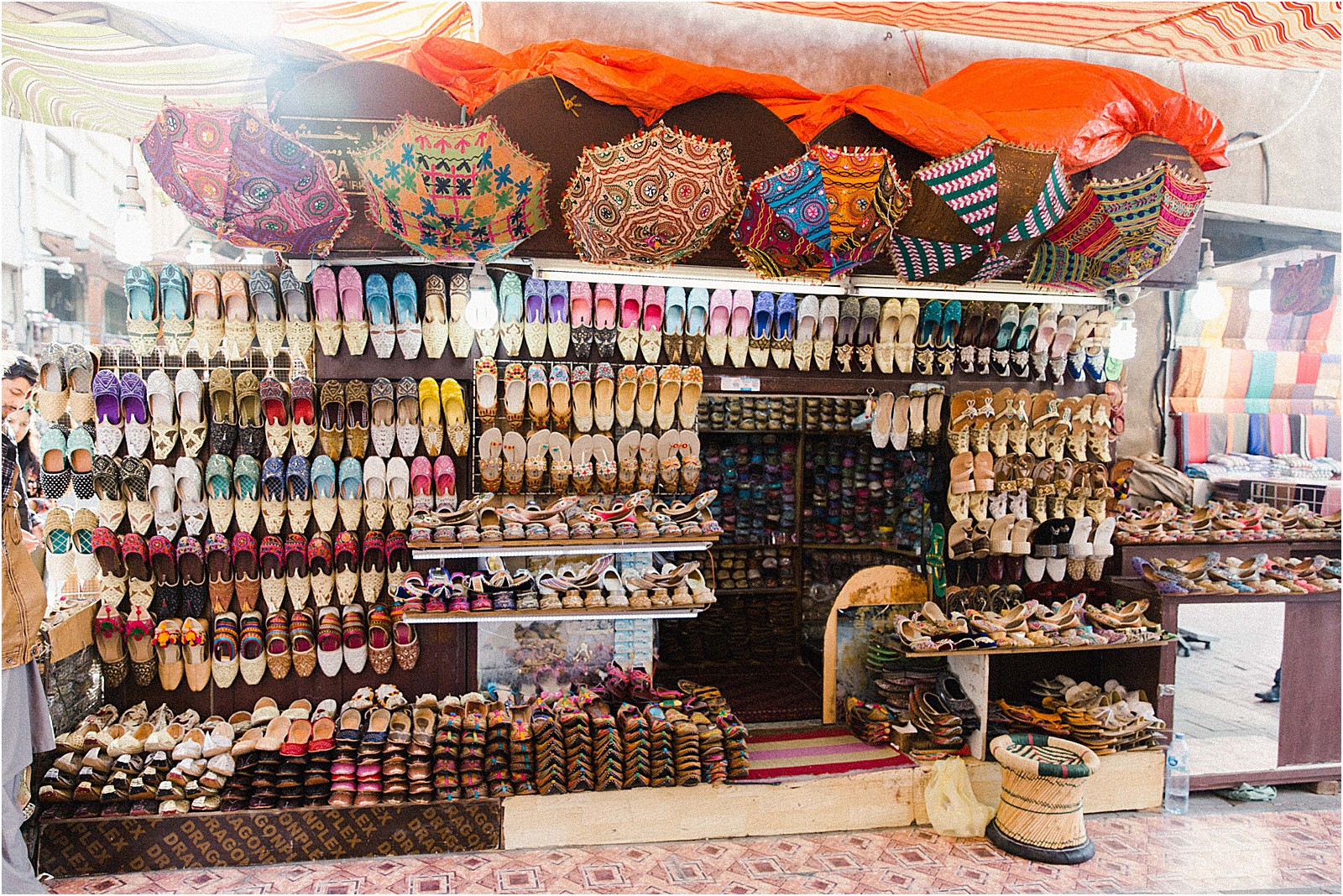 1. Burj Khalifa: The tallest building in the world
It's hard to envision what the tallest building in the world looks and feels like until you experience it yourself. Burj Khalifa was a key destination on my bucket list and it was even more amazing than I envisioned it. The entrance of the Top of the Burj Khalifa is located inside Dubai Mall and this is a popular tourist destination so be sure to carve out at least half a day for the experience.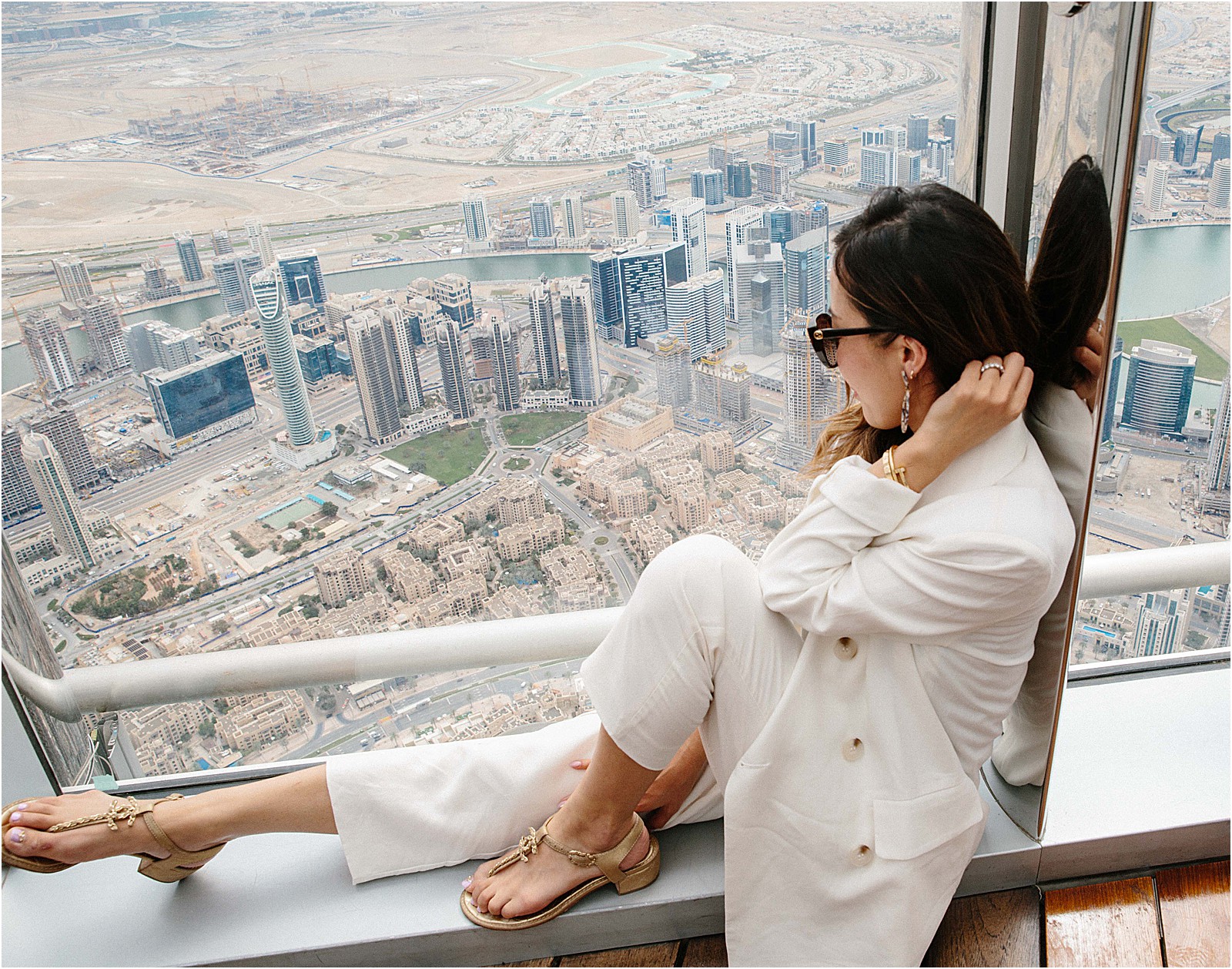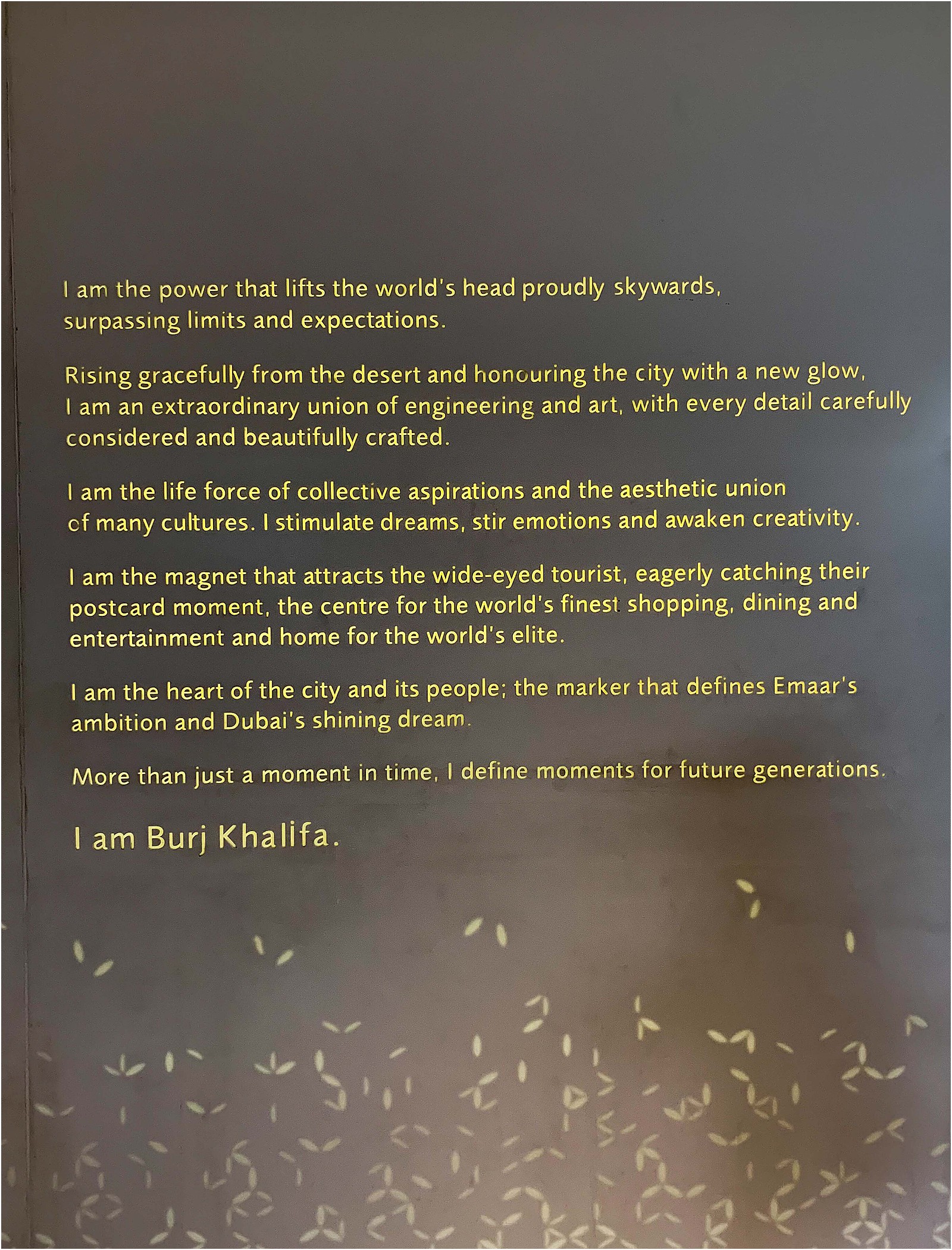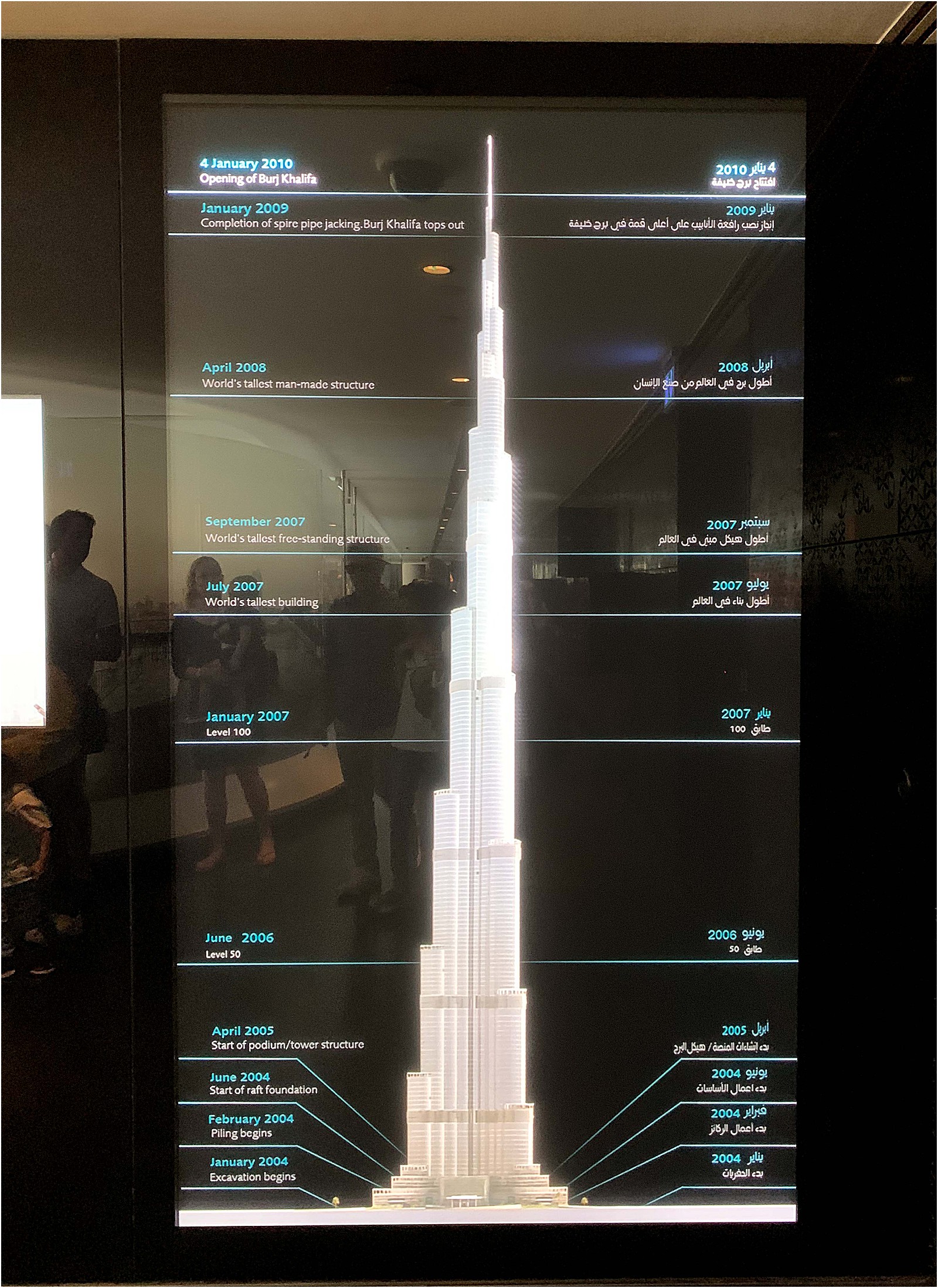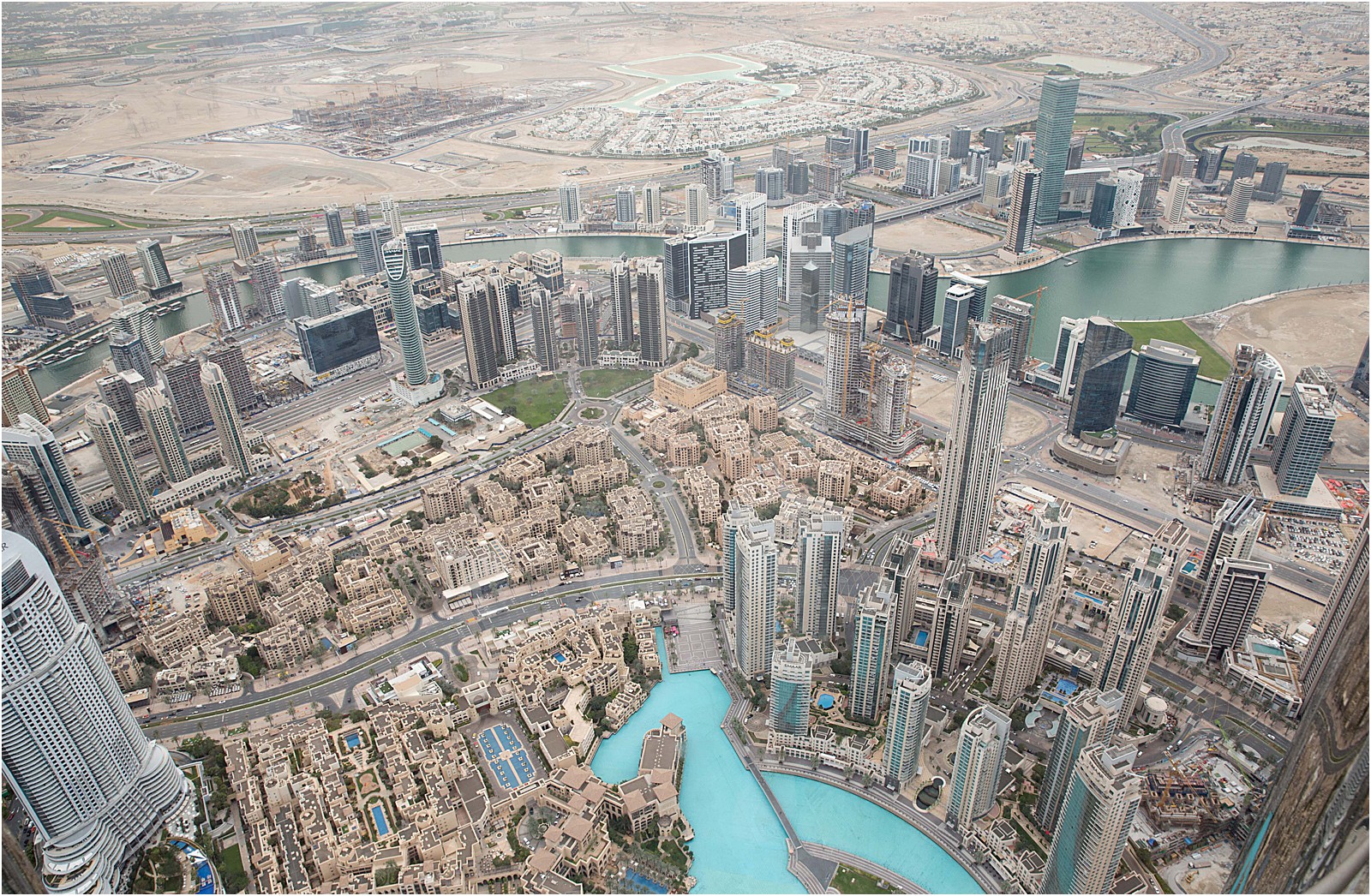 You can buy tickets to the observation decks at the Top of the Burj Khalifa in advance by visiting here. We went to the observation deck on the 148th floor and enjoyed the breathtaking view of all the engineering and construction of Downtown Dubai. This view is absolutely mind-blowing and unlike any view, I've experienced before.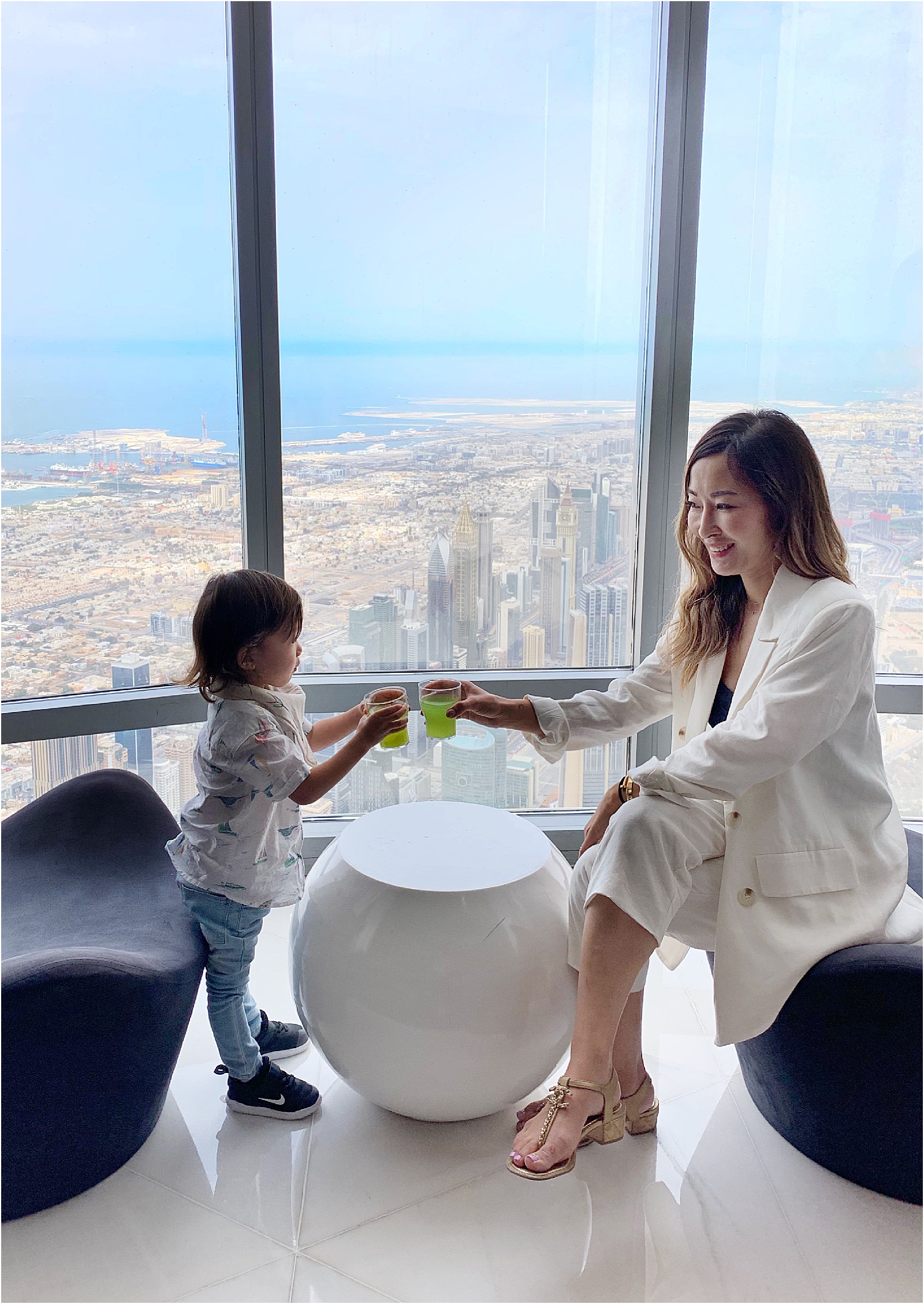 You can even enjoy complimentary refreshments and a personalized tour if you purchase the "At The Top" experience. I would highly recommend this tour if you want to make the most out of your next visit to Burj Khalifa.
2. Dubai Frame: Where the old and the modern world meet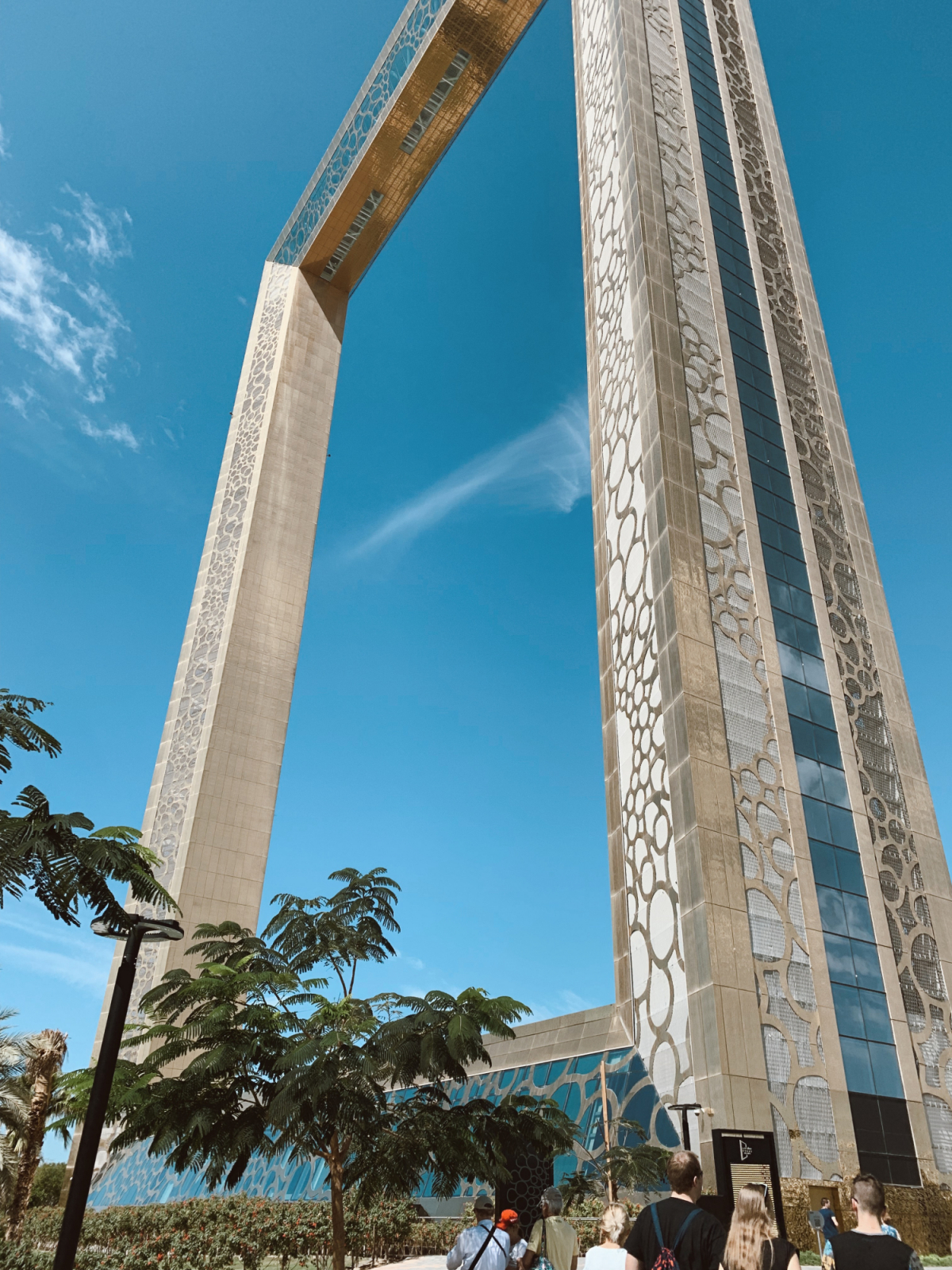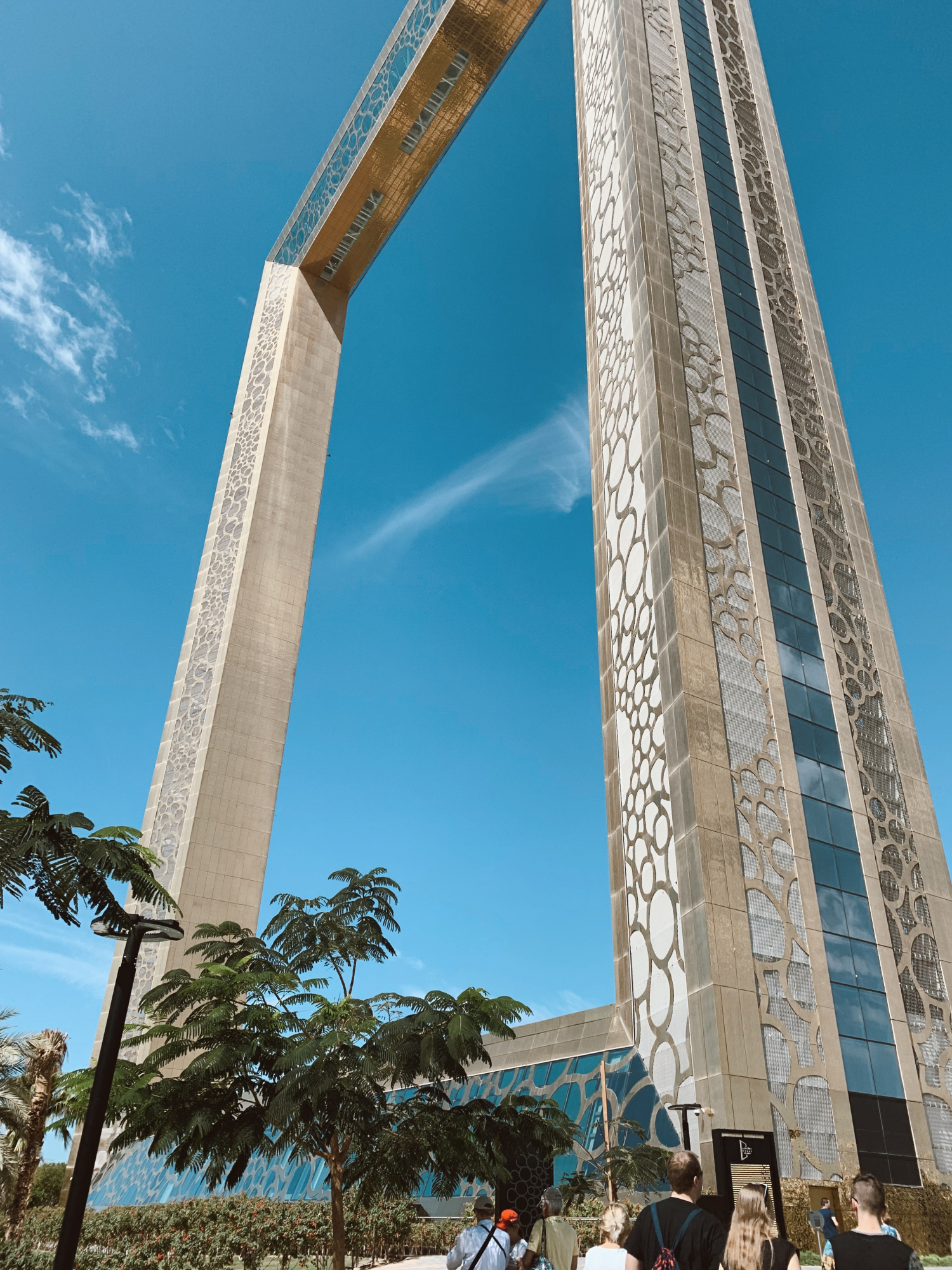 This magnificent picture frame is actually a brilliantly designed building where you can get a stunning aerial view of Dubai. Dubai Frame is positioned in such a way that the modern Dubai can be seen on one side while the Old Dubai can be seen on the other.
The elevator takes you to the top where the floor opens up to a stunning view underneath, while you get a panoramic view of both the modern world and the old world. It's an experience you don't want to miss when visiting Dubai.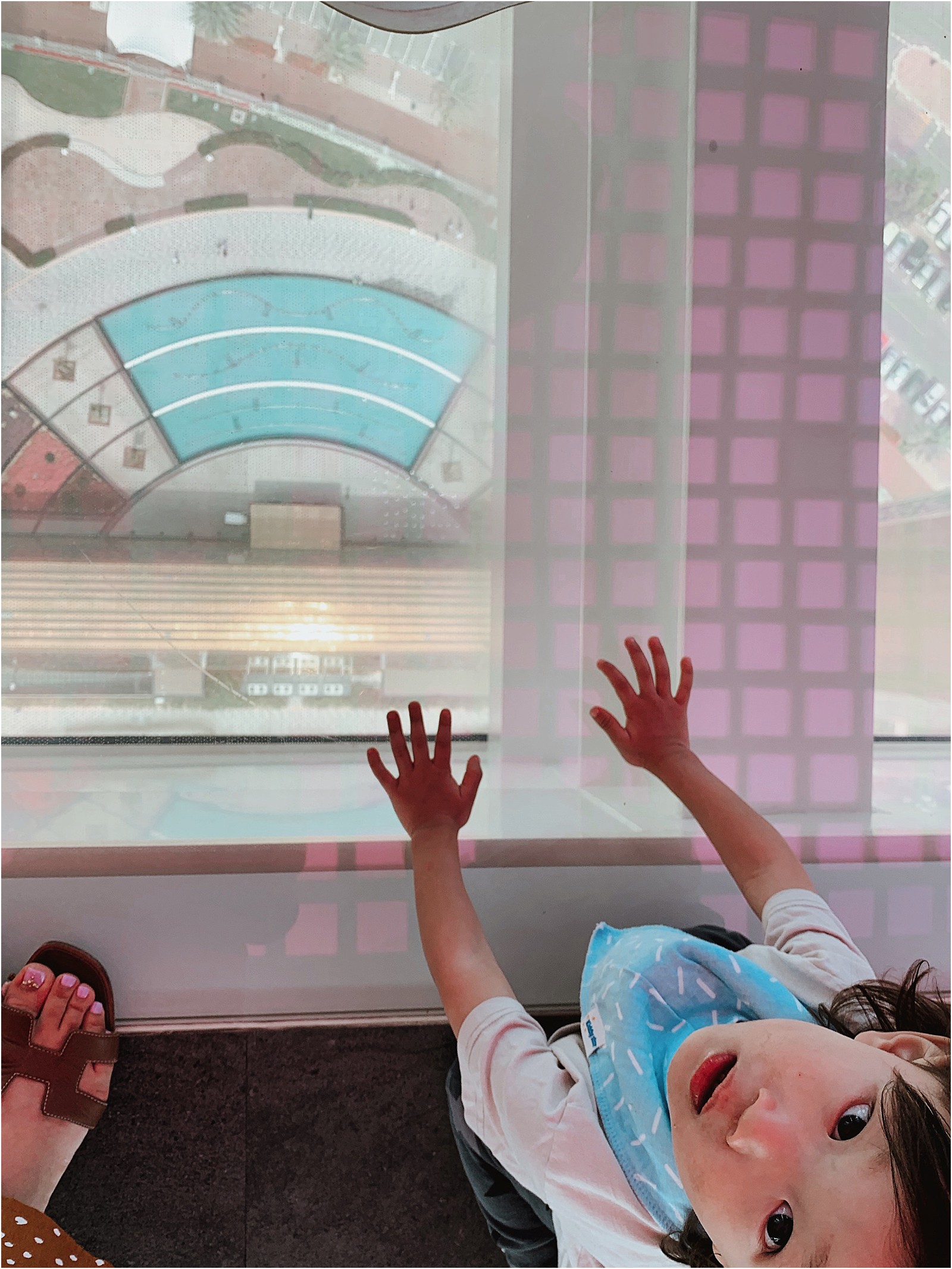 The Old Dubai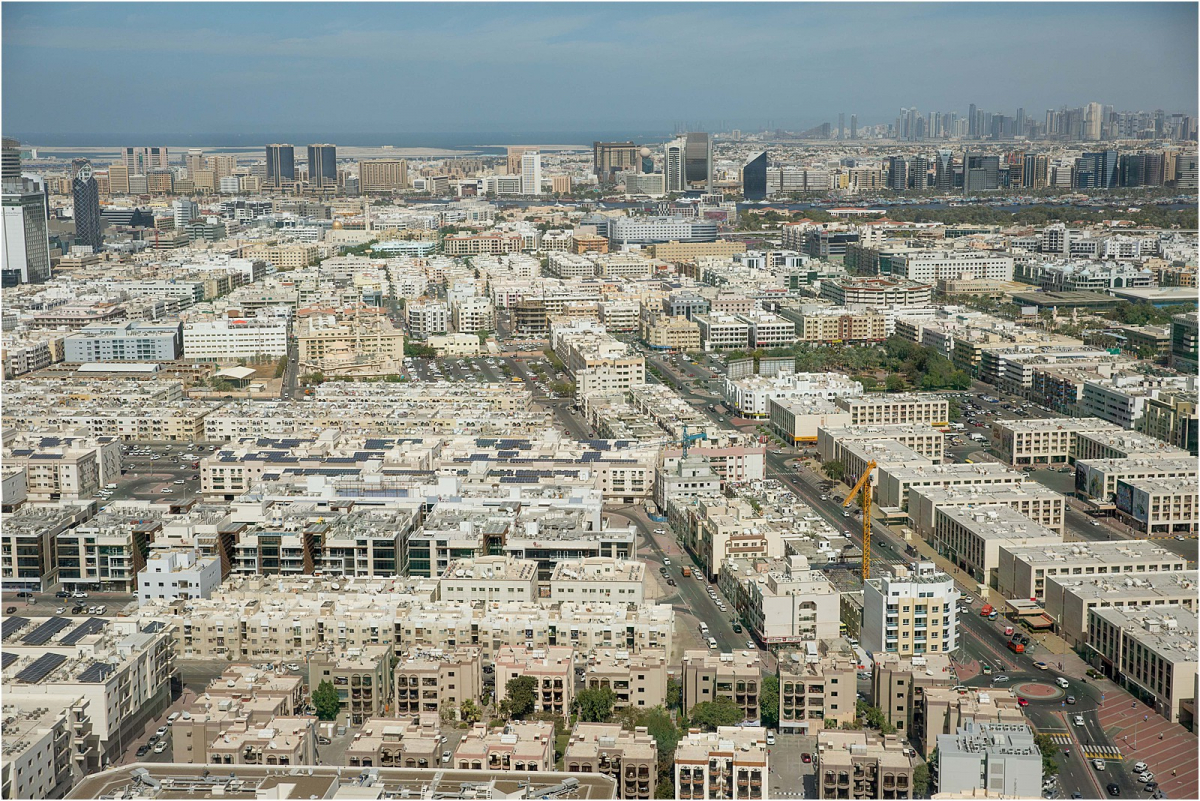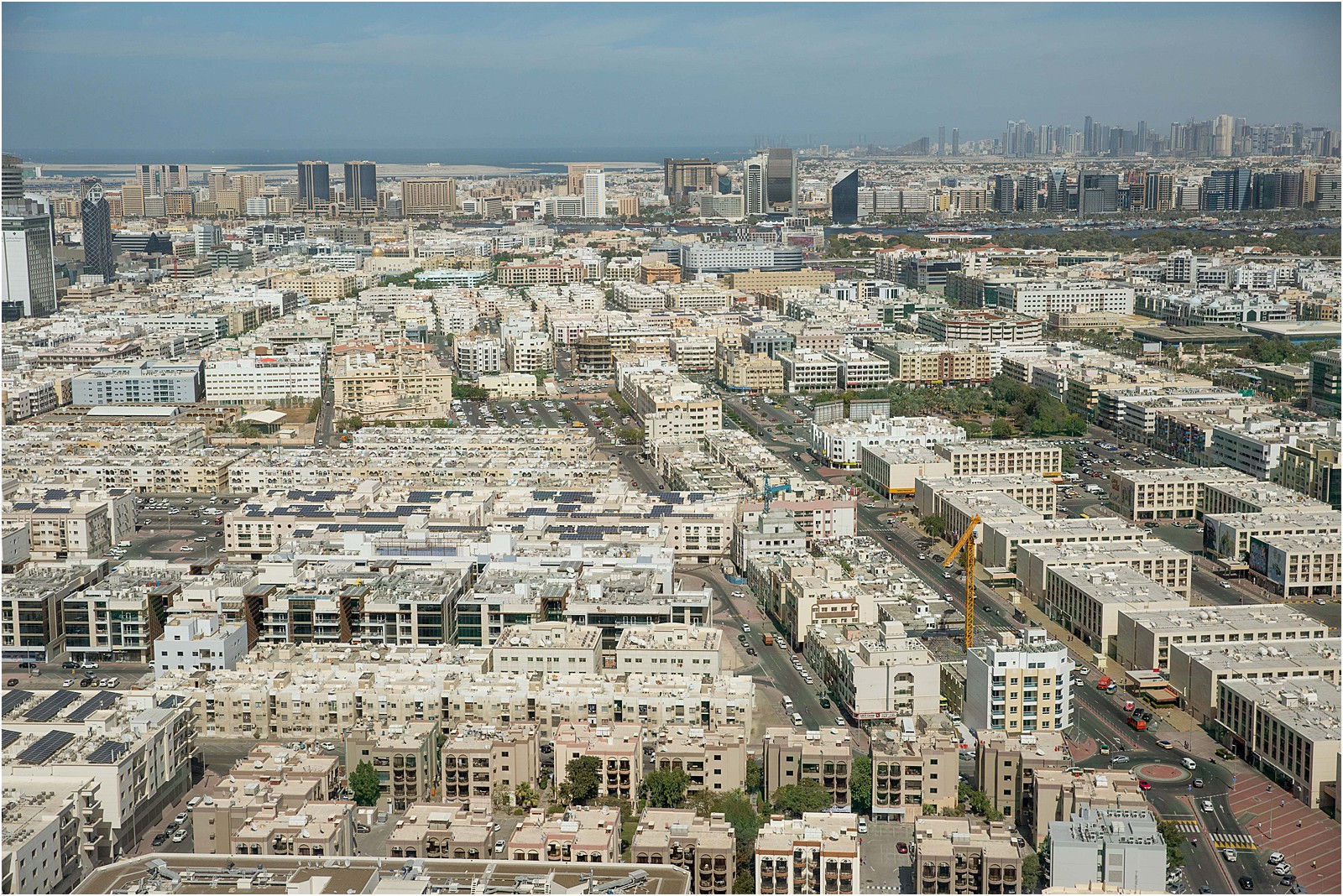 The New Dubai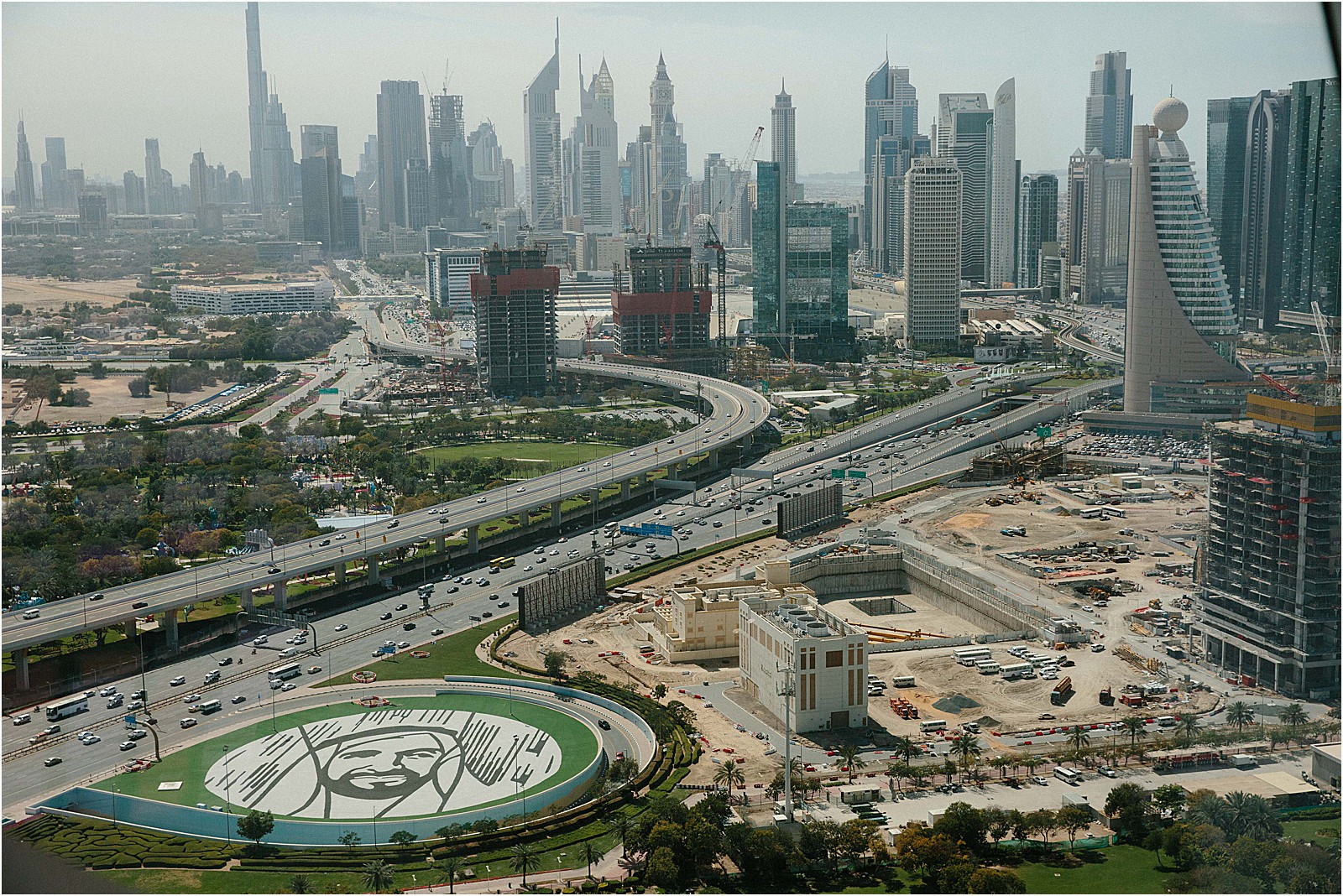 In true Dubai spirit, Dubai Frame is pristine, technologically advanced and full of interactive and educational areas. My kids learned a lot about Dubai culture and history simply by visiting Dubai Frame.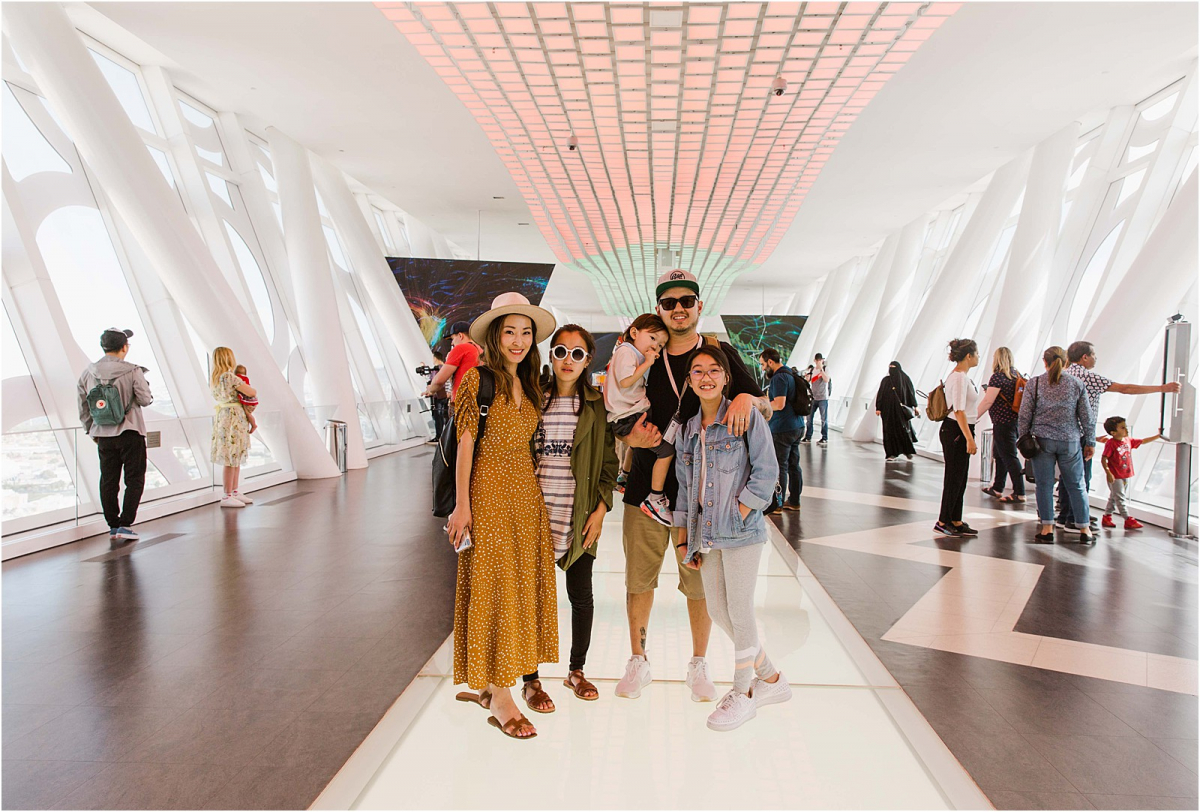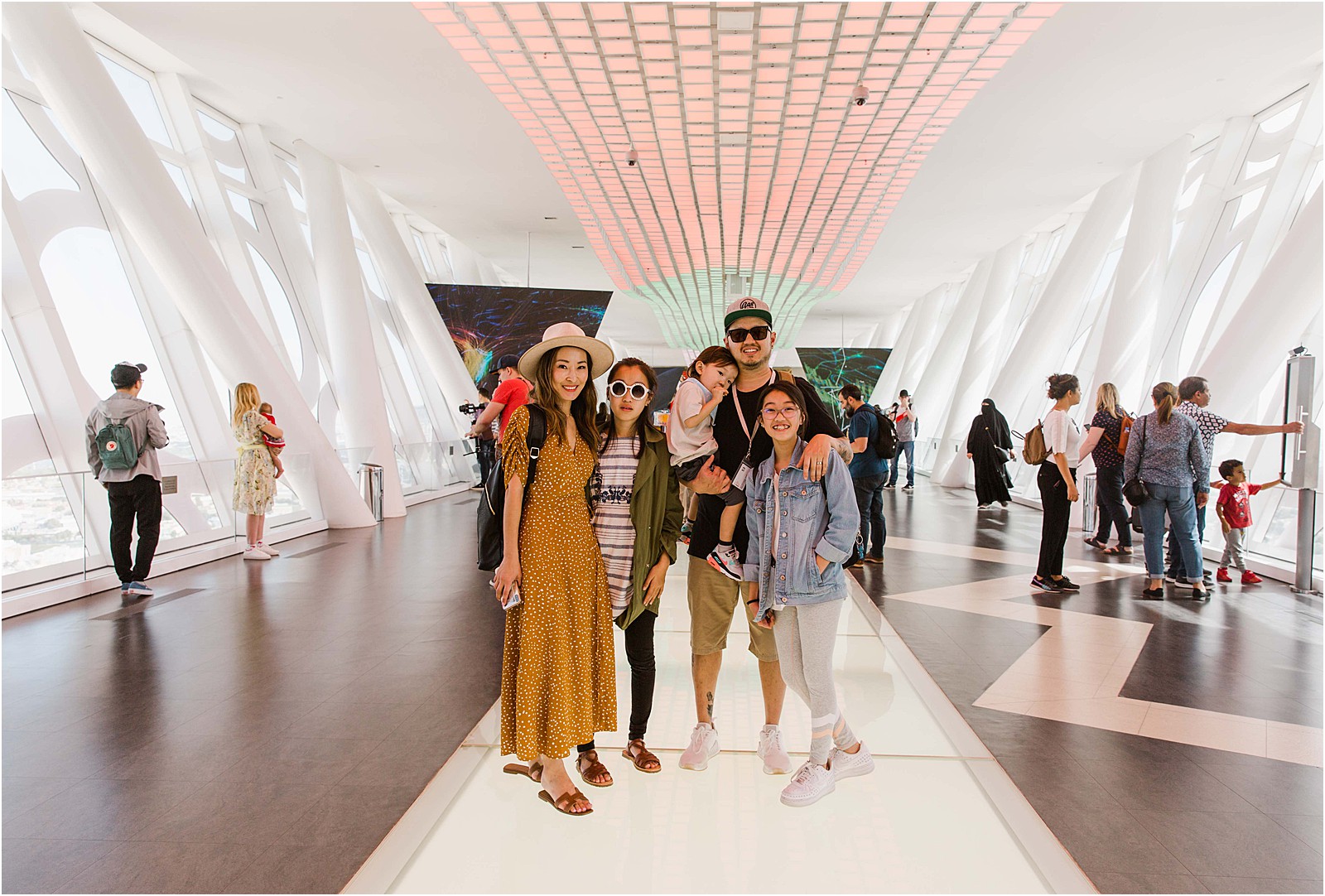 You can also find food trucks, beverage options and plenty of space for kids to run around nearby.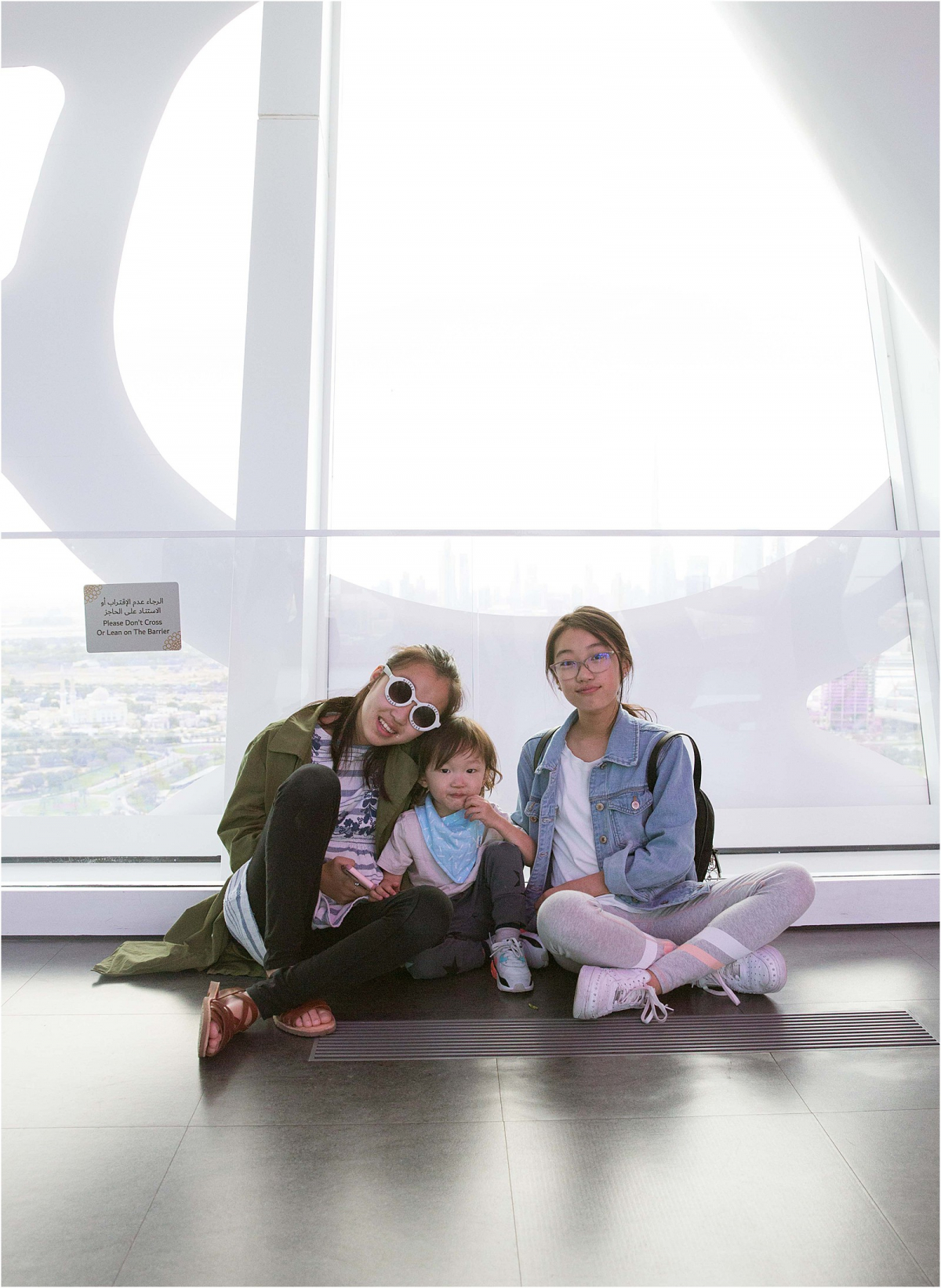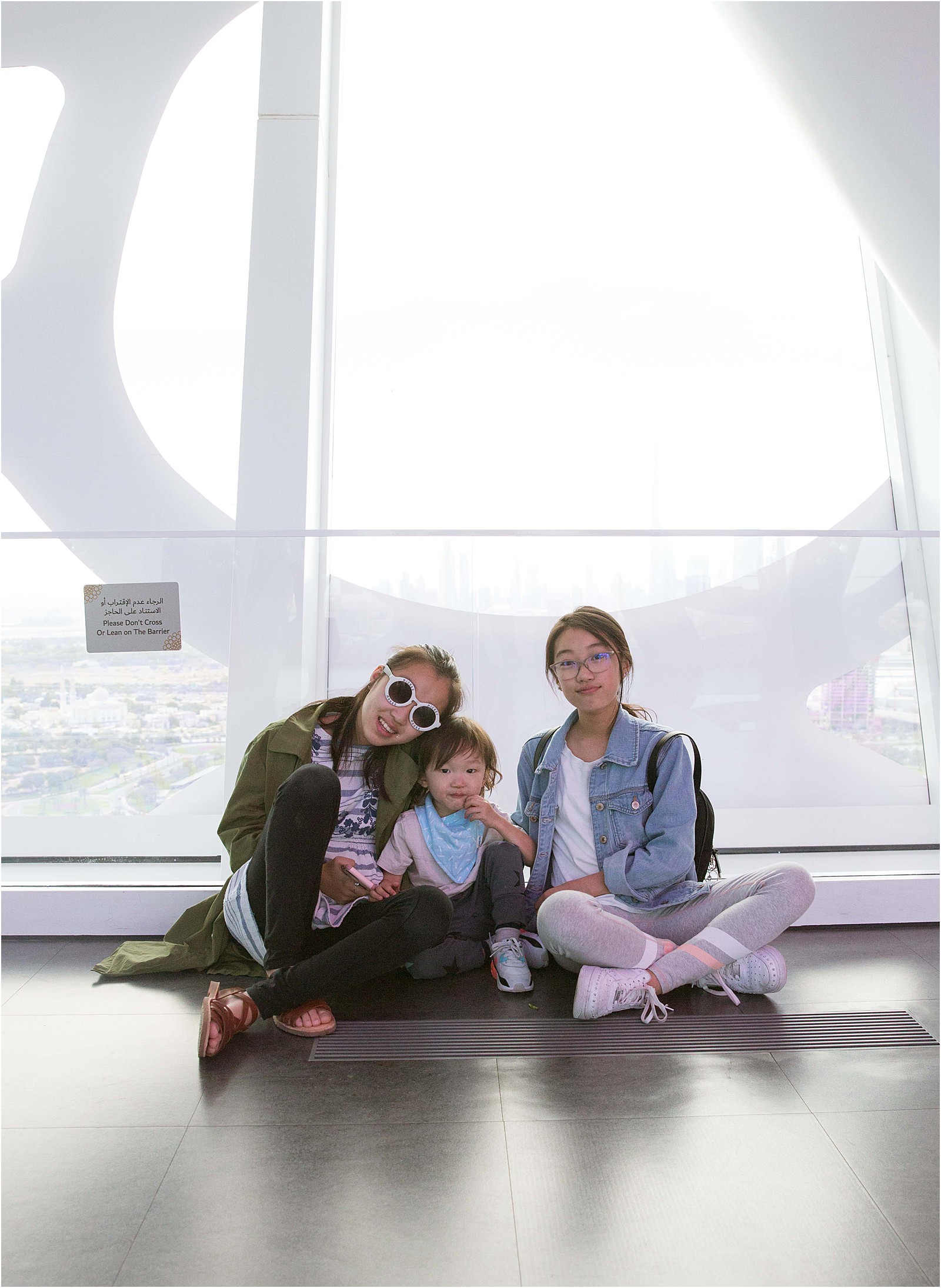 3. Alseef: Dubai's Heritage District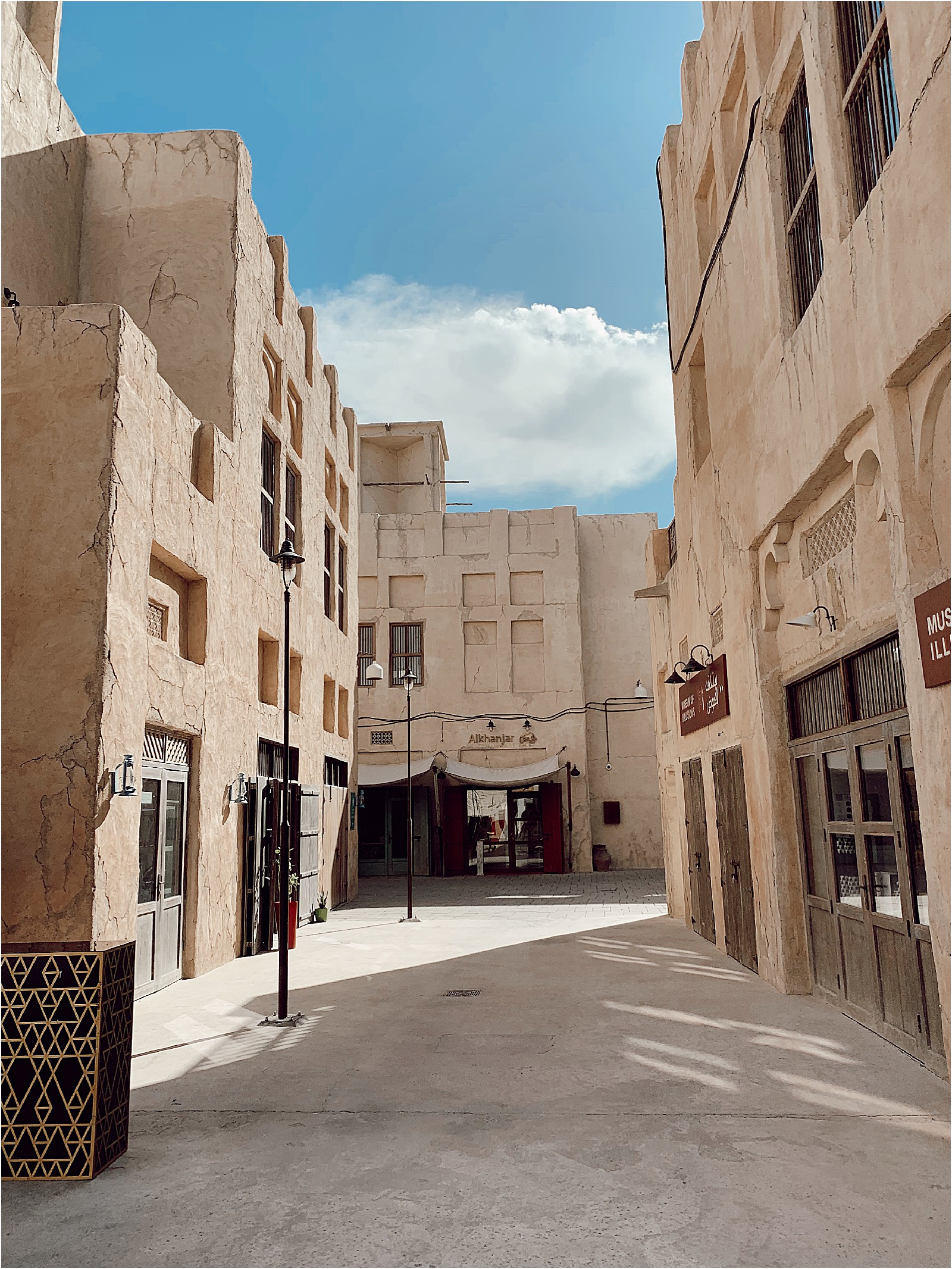 I believe that traveling is life's best teacher for young minds. Family travel should not only be fun and entertaining but educational for the whole family. One of our favorite memories in Dubai is spending the day at Alseef, Dubai's Heritage District.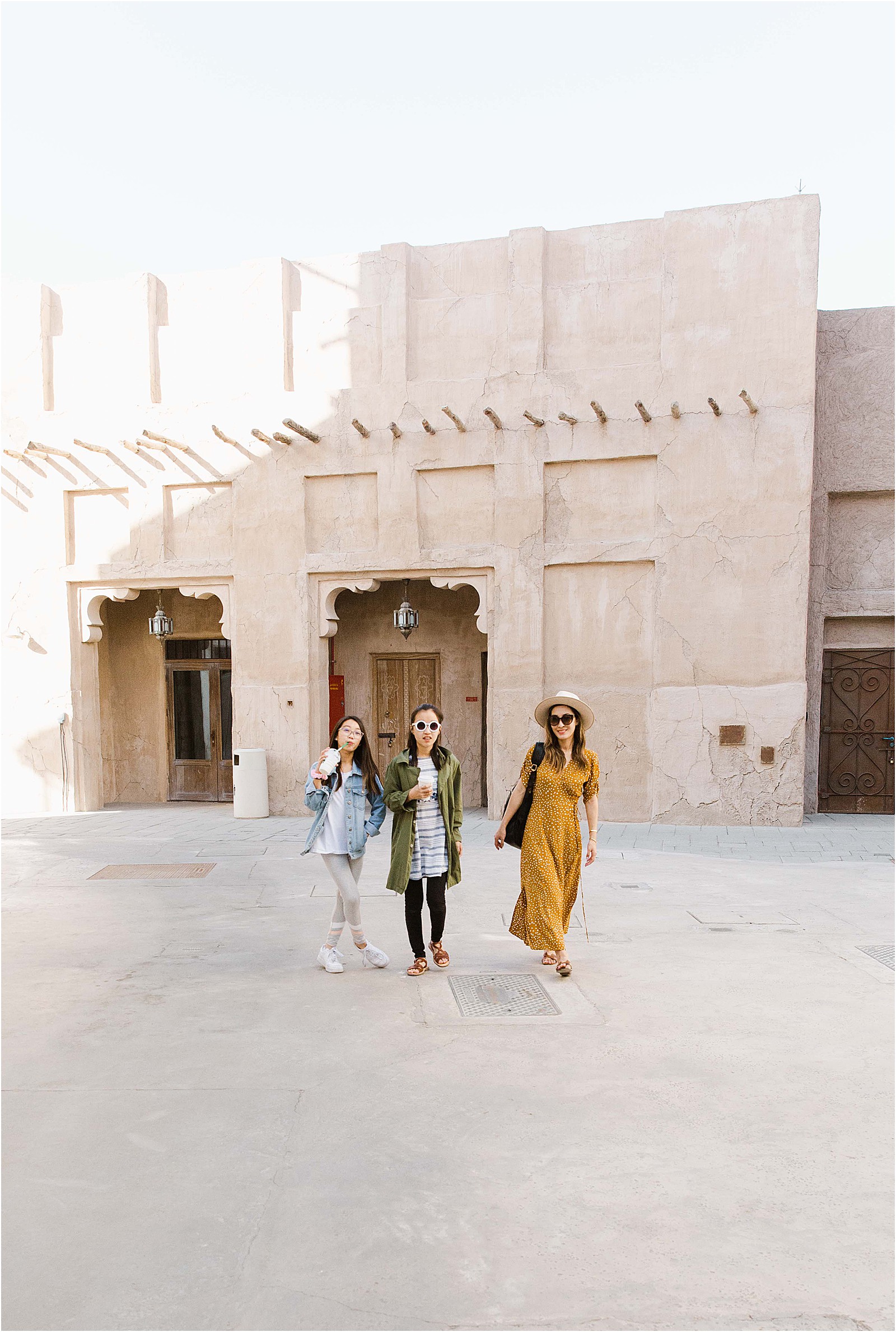 We spent the day meeting friendly locals, shopping at the marketplace, taking a boat across the river to visit the Spice and Gold Souk, and immersing ourselves in Dubai culture and tradition.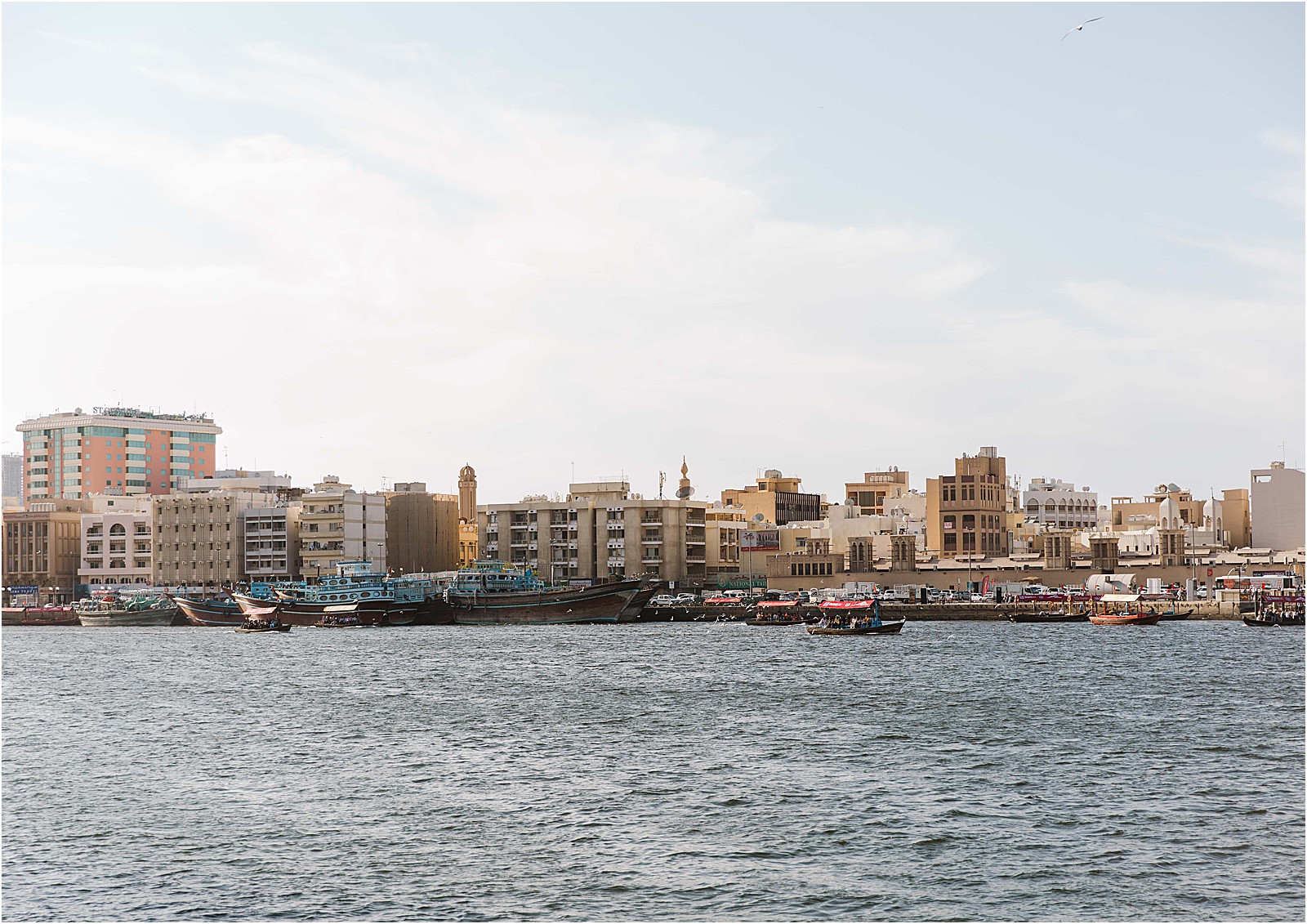 Since our arrival, we became so fascinated with signature Emirati clothing and really wanted to try them out ourselves. Luckily the local vendors took delight in dressing up my family in traditional Emirati attire. My husband loved it so much he wore it the whole day and the locals gave him a thumbs up all day.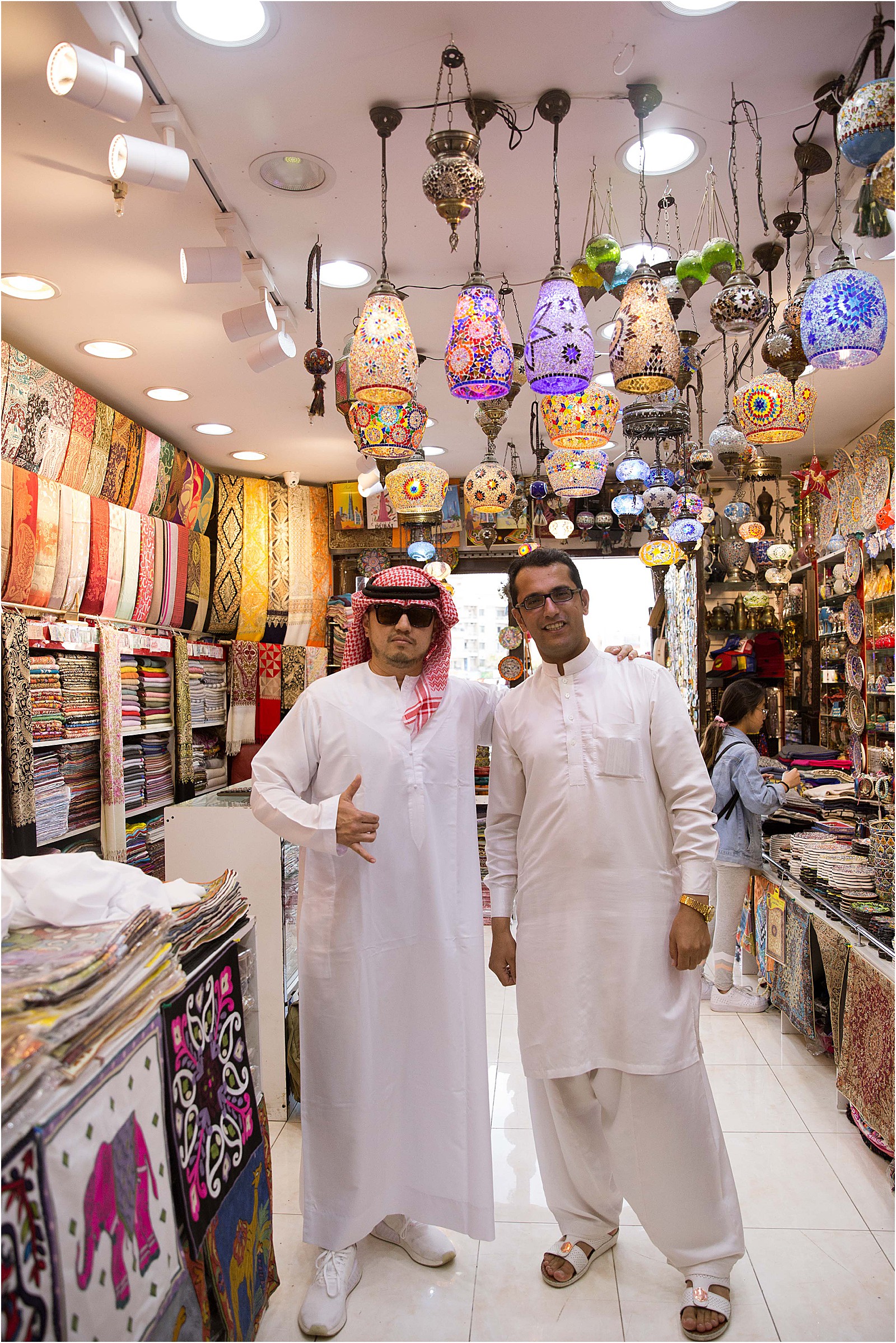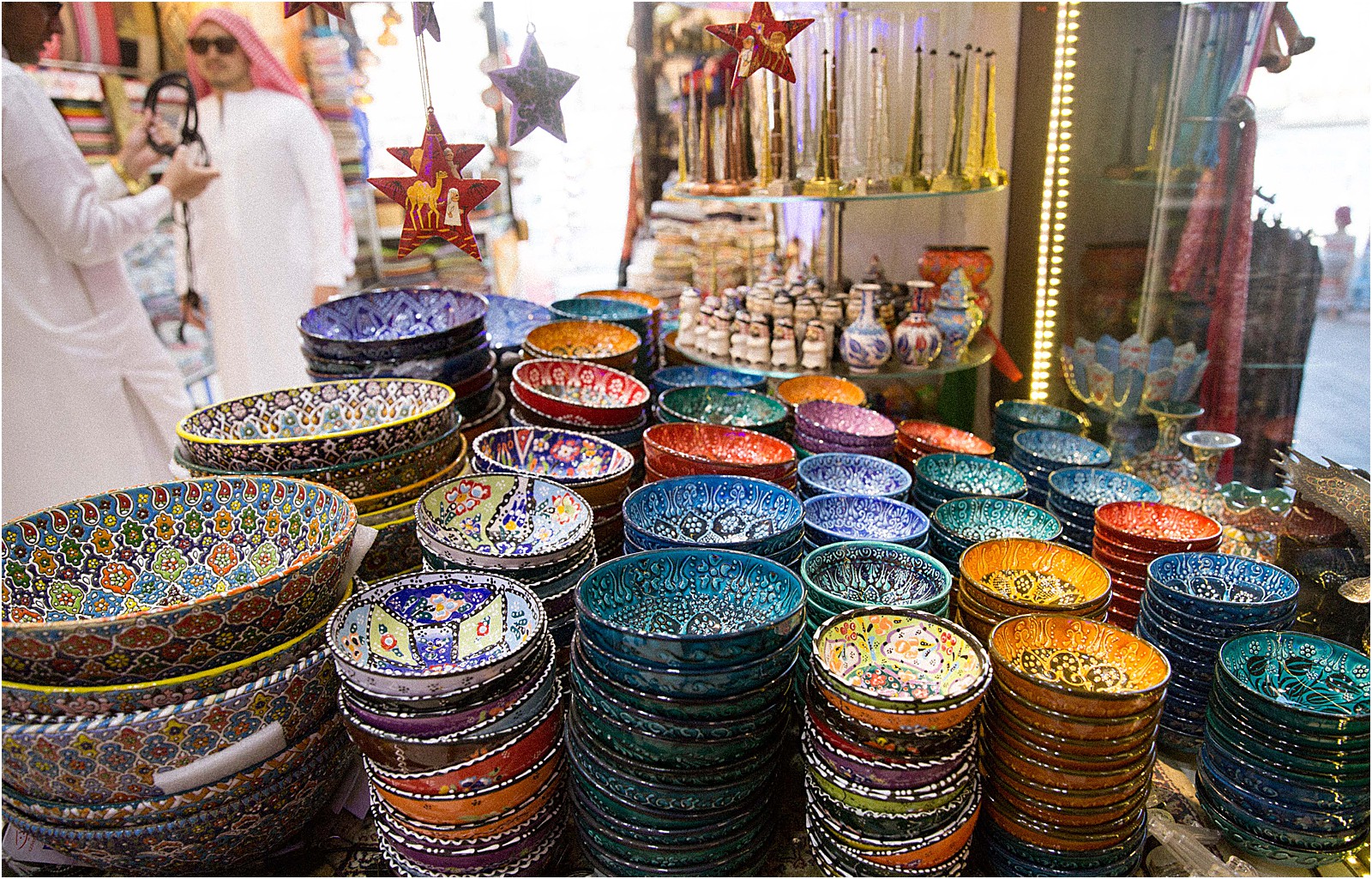 When you are done exploring Alseef, you can take a boat across the river to get to the Spice and Gold Souk (marketplace). There are so many items and souvenirs you'll want to purchase here so be sure to have cash and card in handy.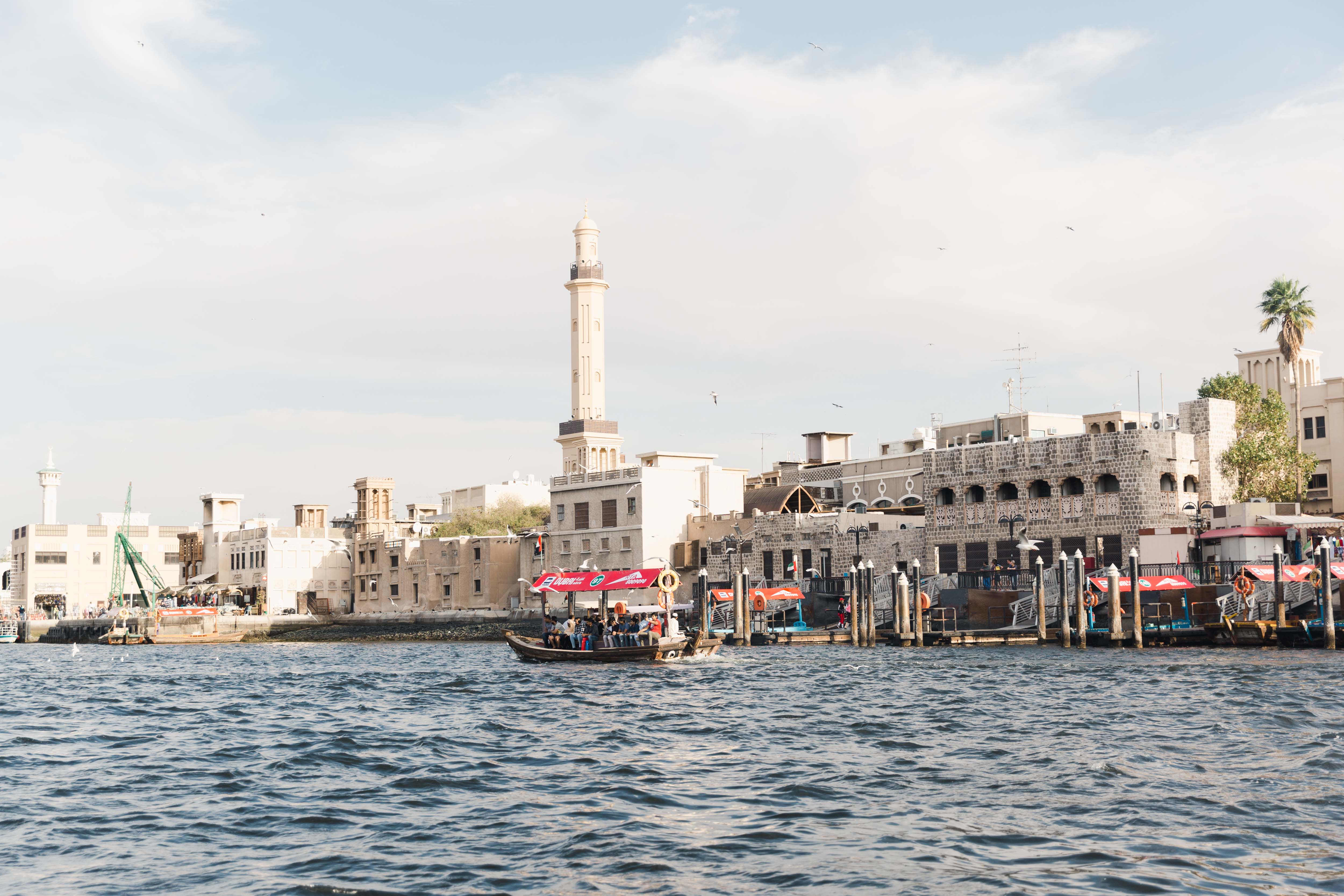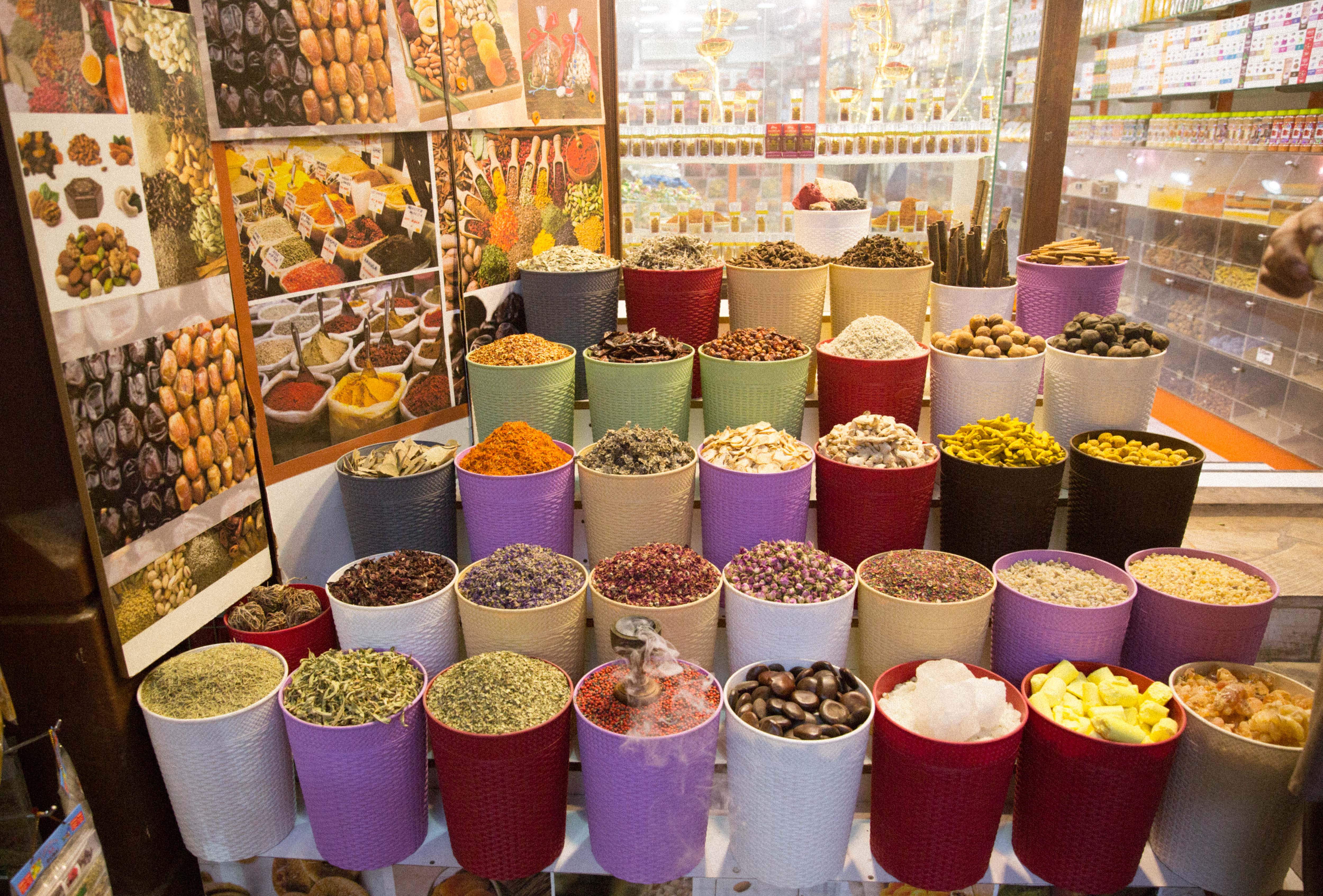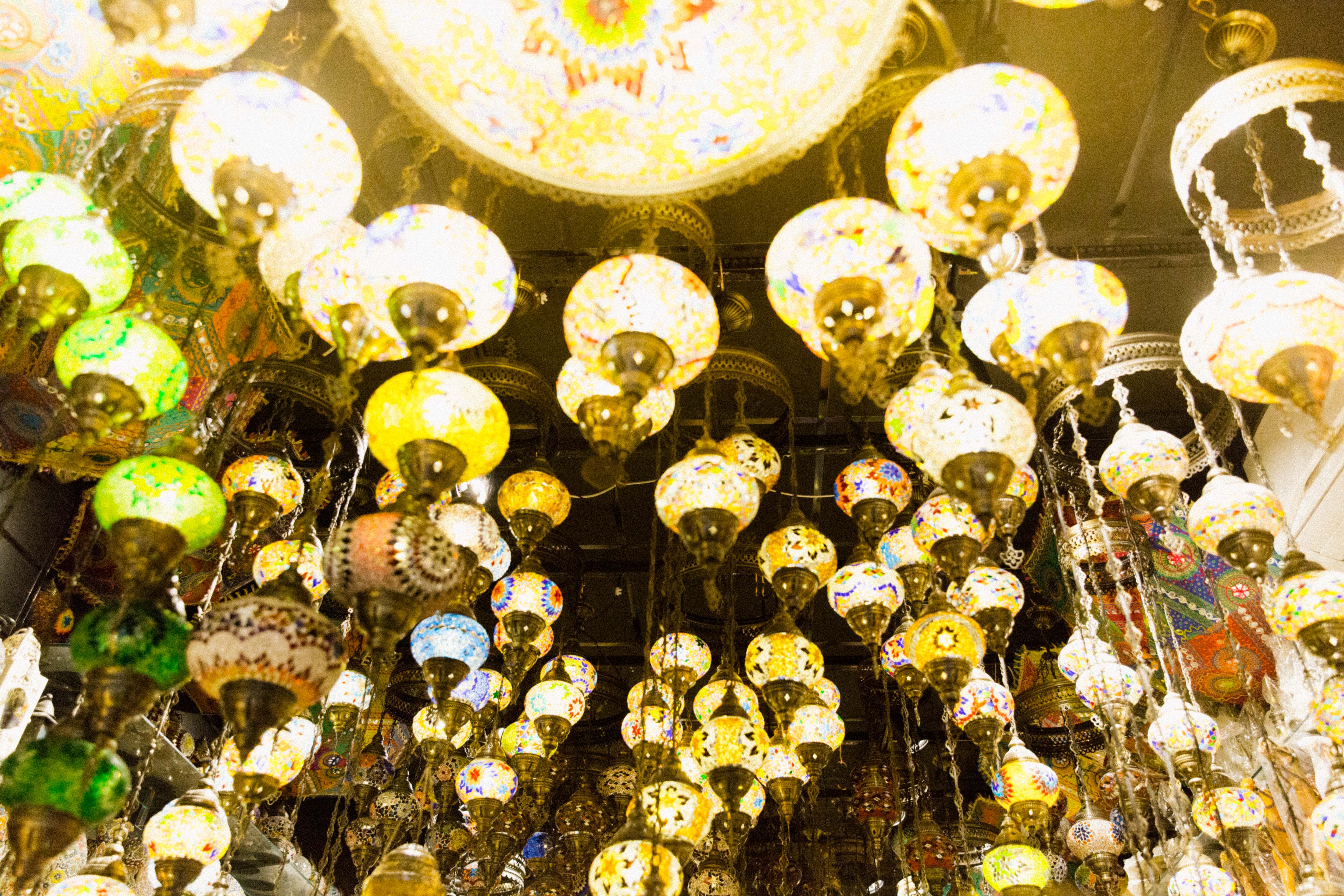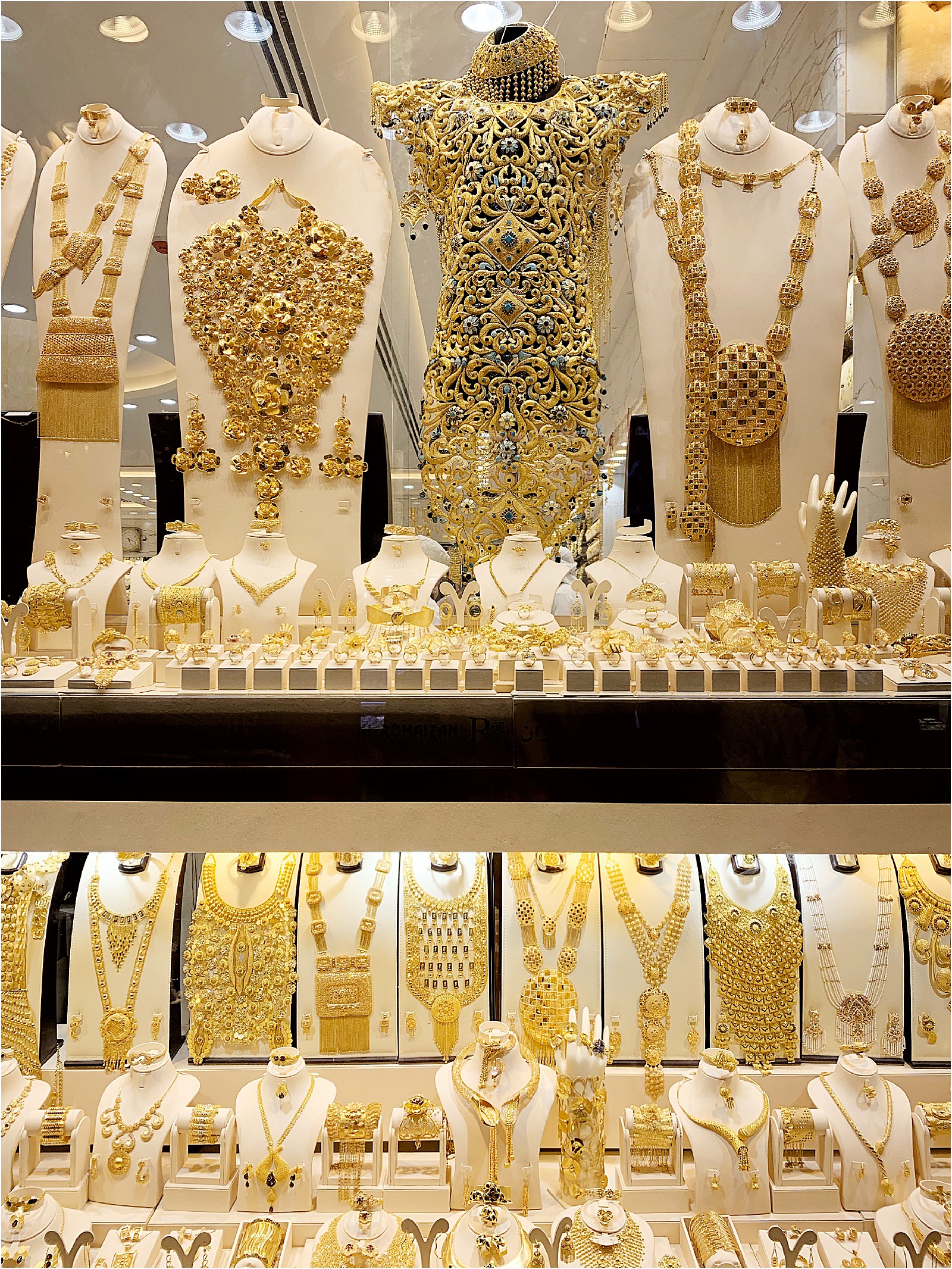 4. Atlantis The Palm, Dubai: Ocean-themed luxury resort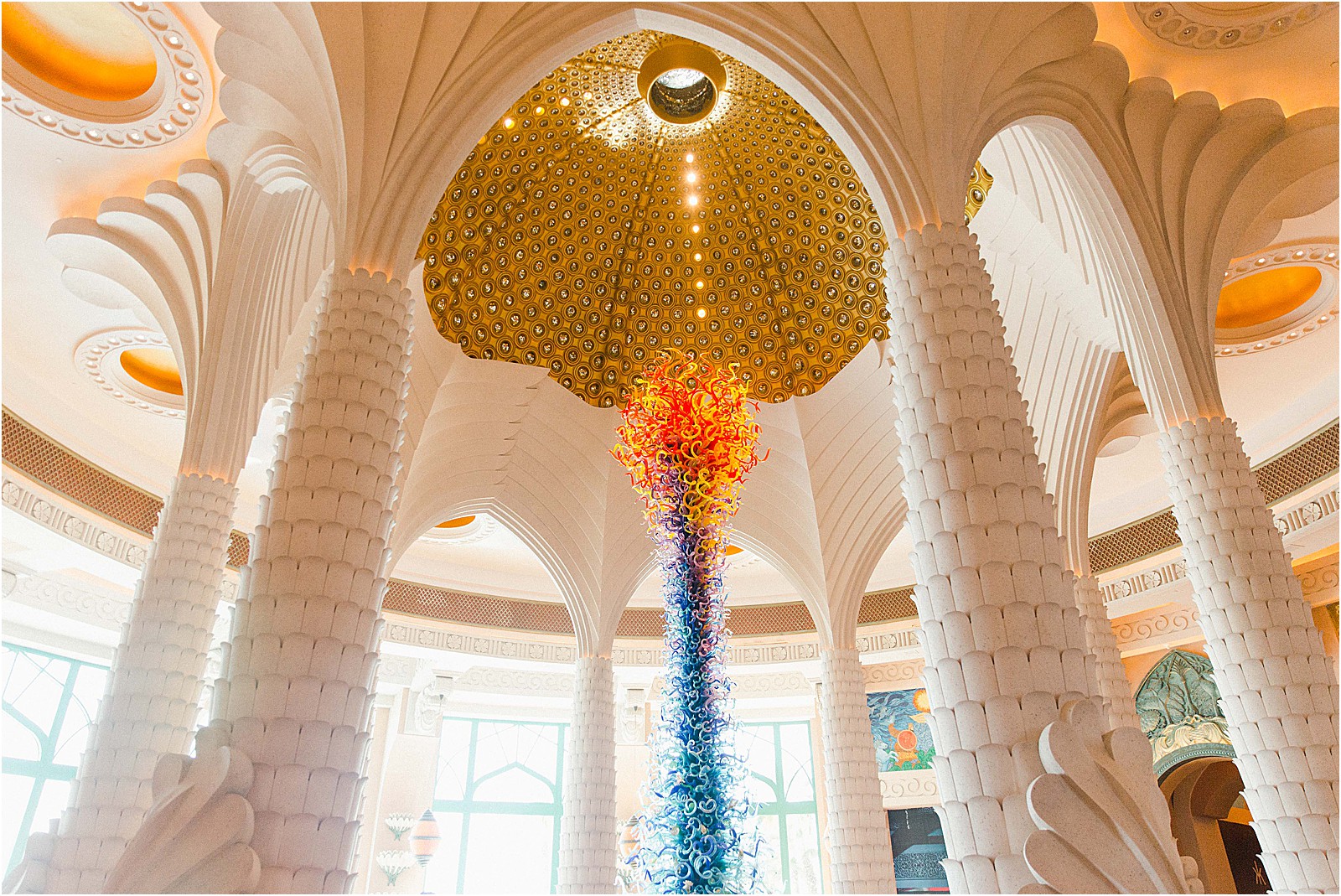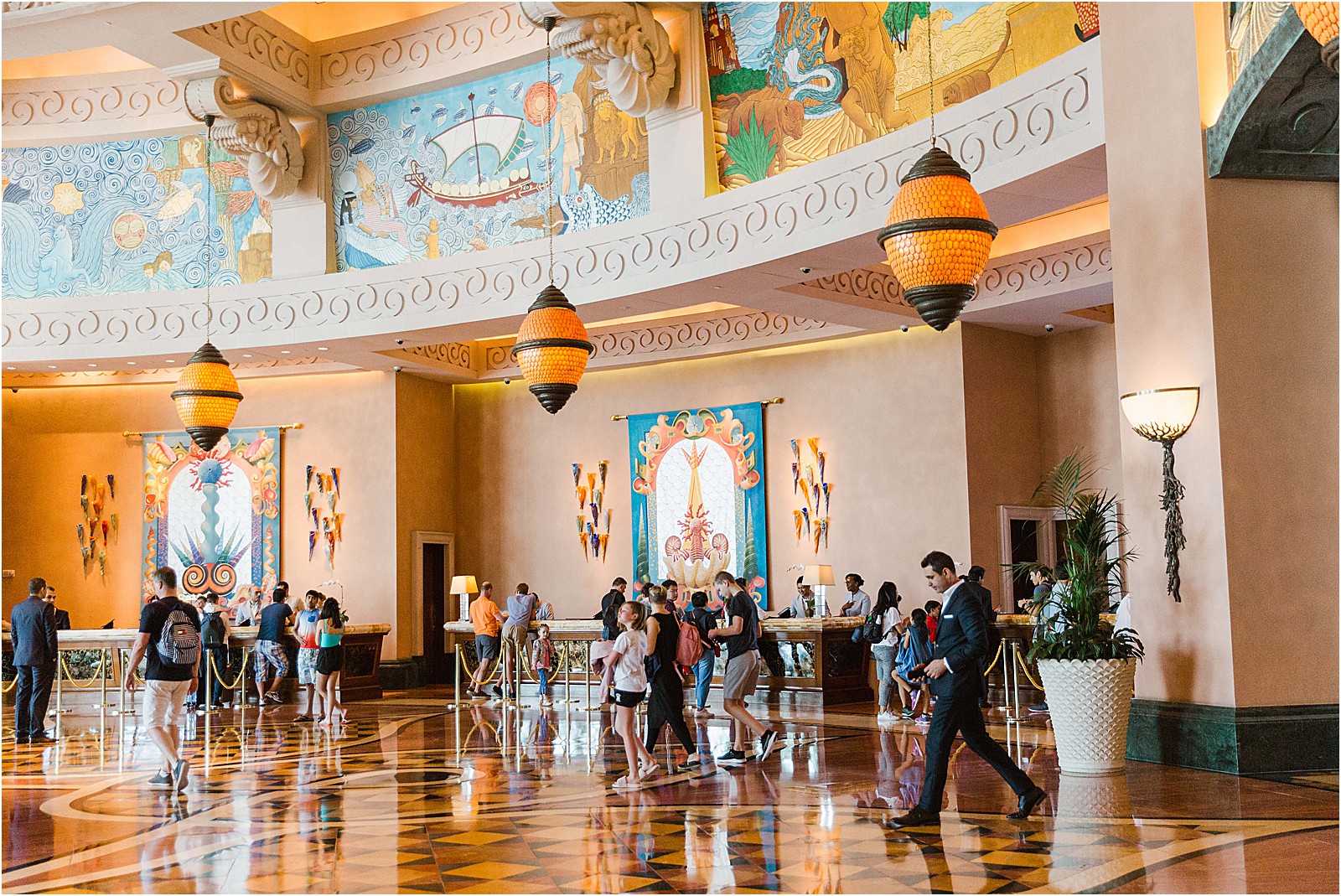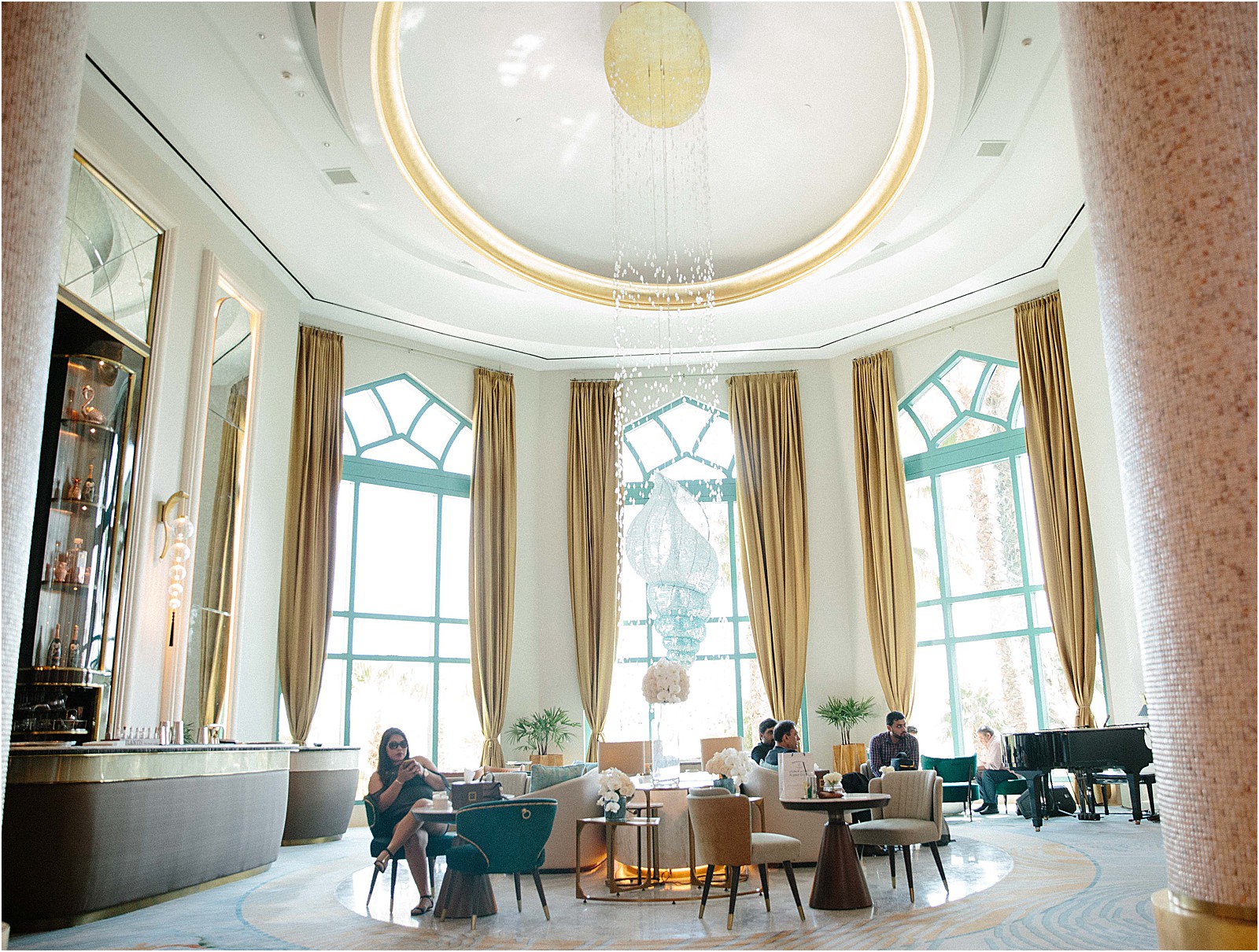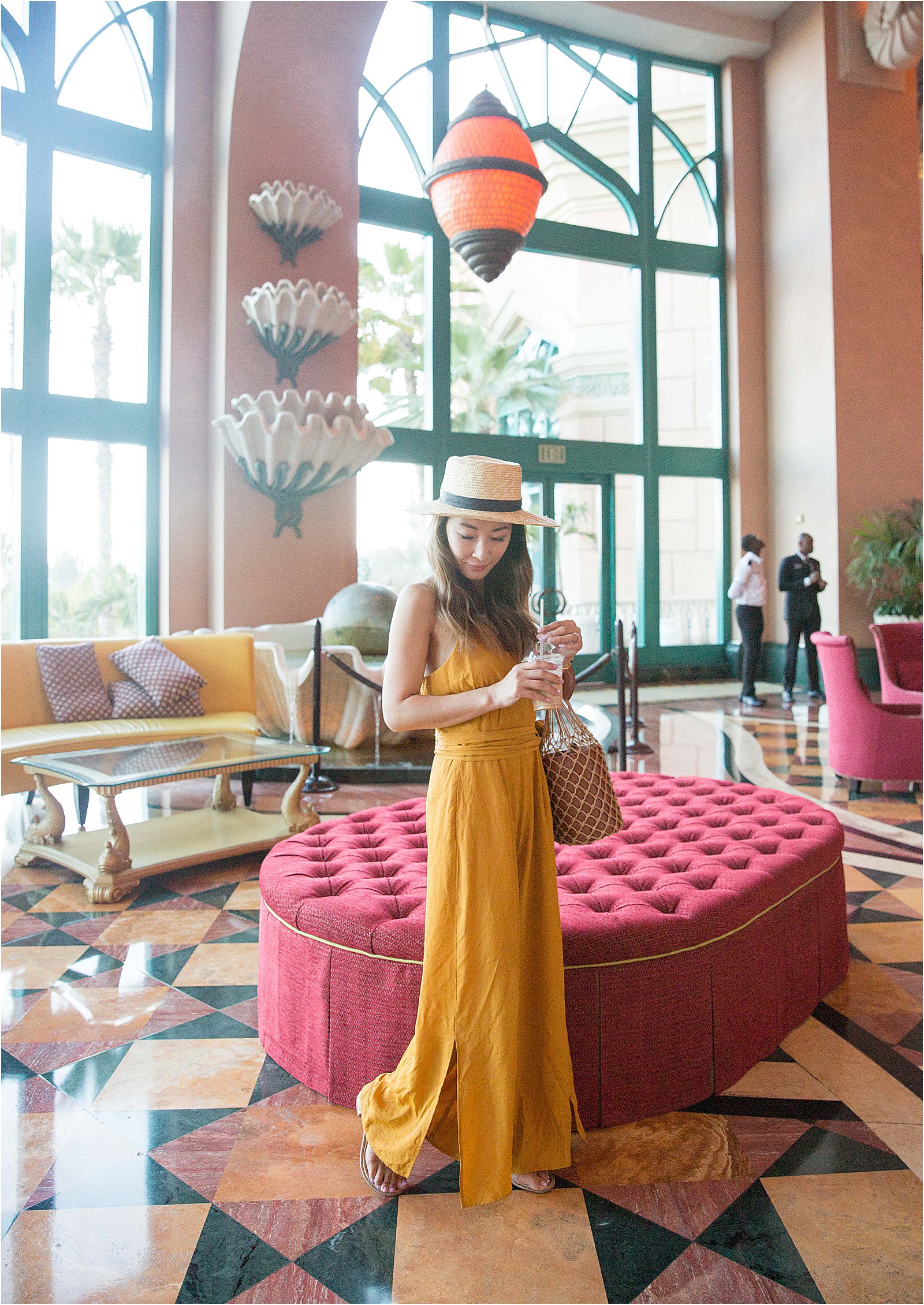 Atlantis The Palm Dubai is a majestic ocean-themed luxury resort in Dubai that I've been dying to visit for years. It's a 5-star hotel situated on the Palm, a man-made island that is designed in the shape of a palm leaf. You can enjoy the spectacular view from Fly High Helicopter Ride which is located right next to the resort (You can see details below). The resort not only holds 5-star rooms and suites but complimentary access to the Aquaventure Waterpark and The Lost Chambers Aquarium.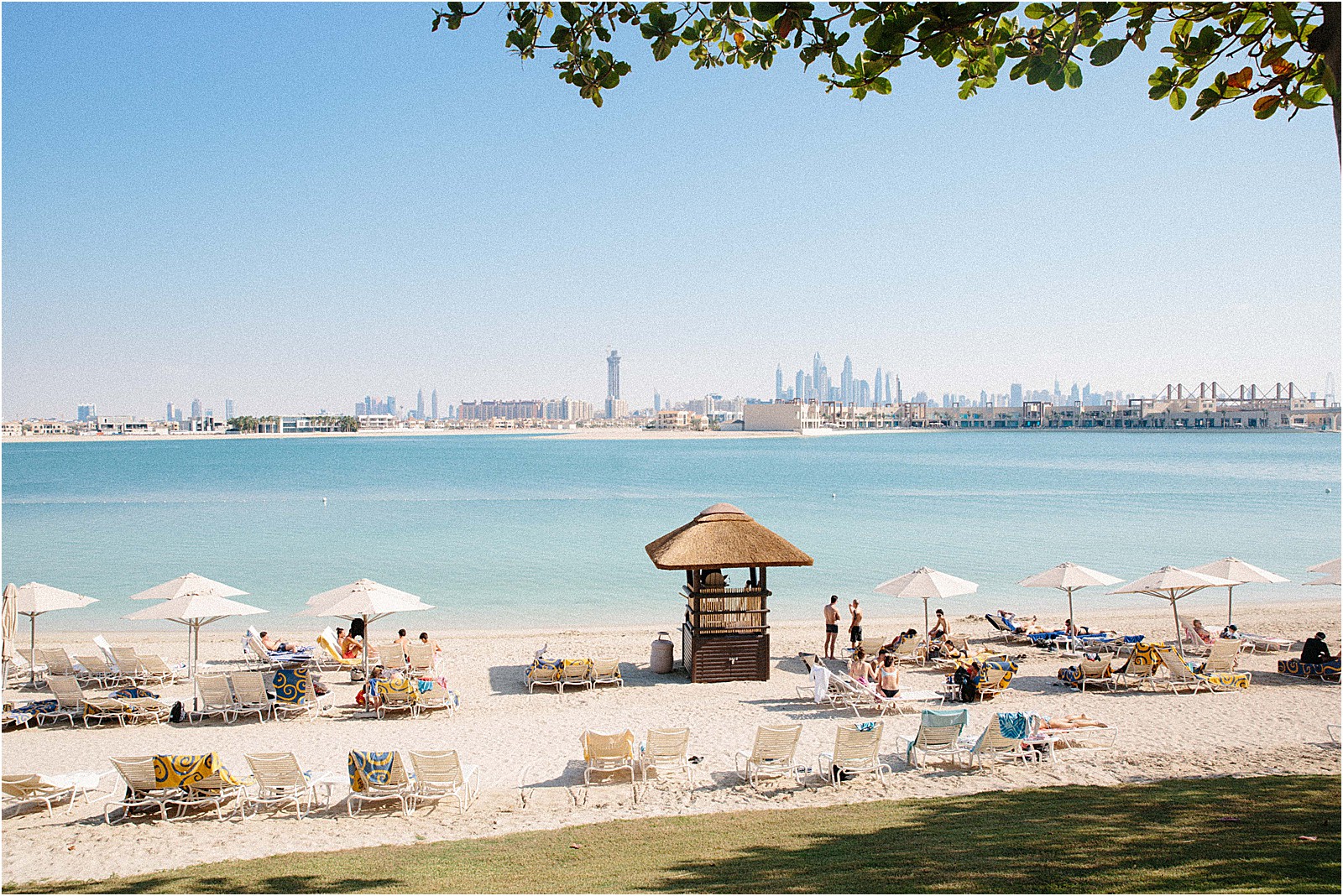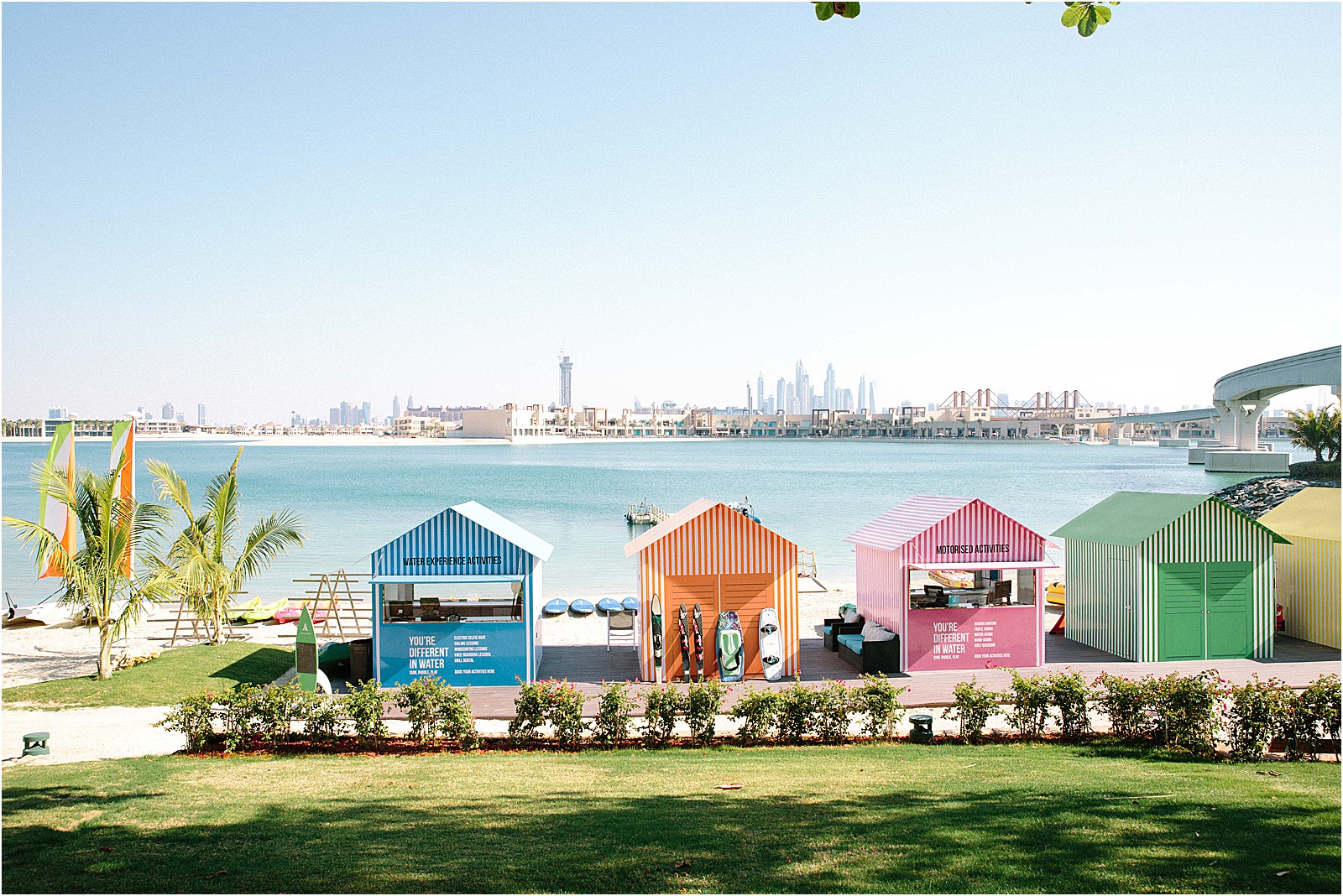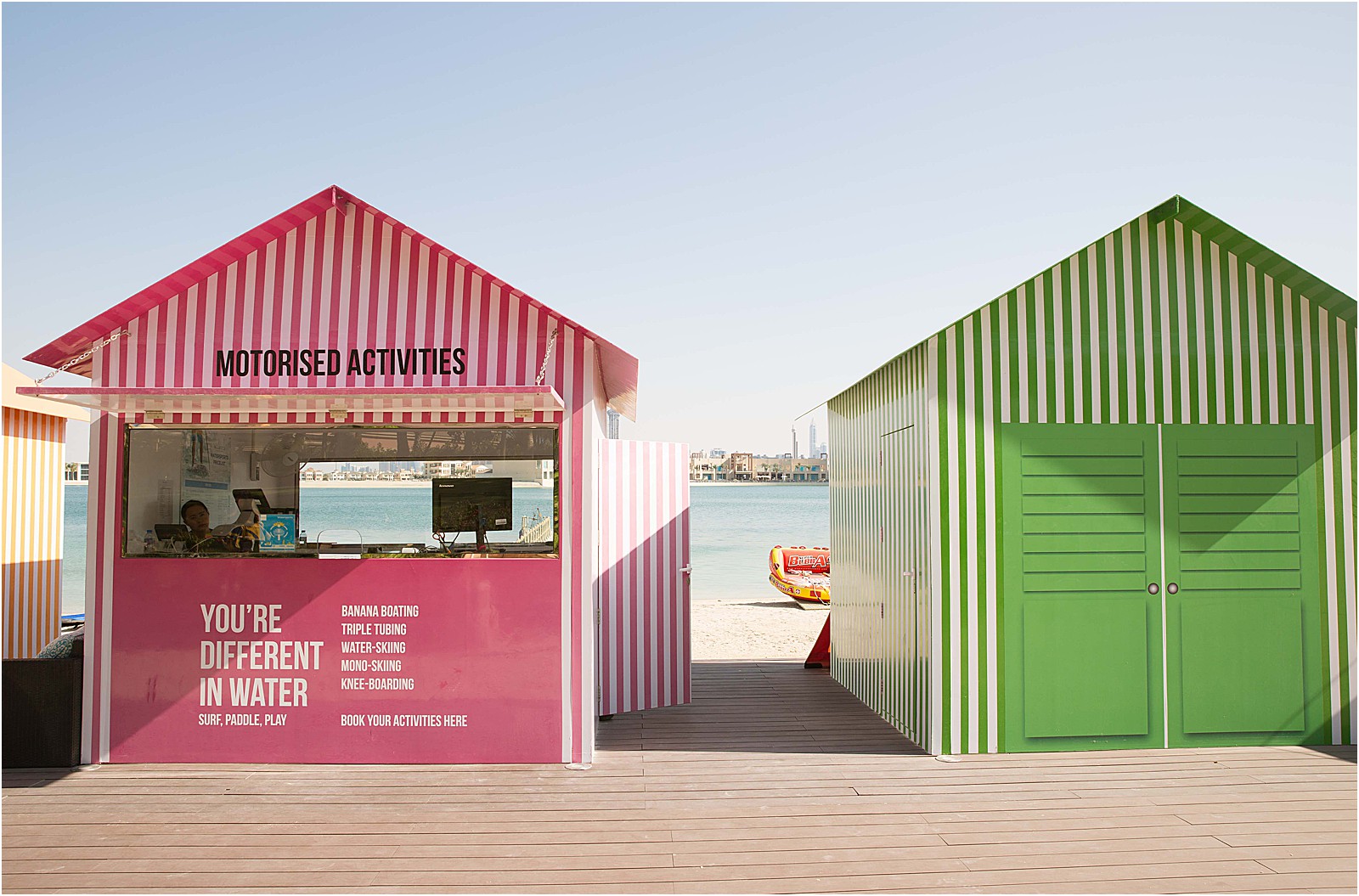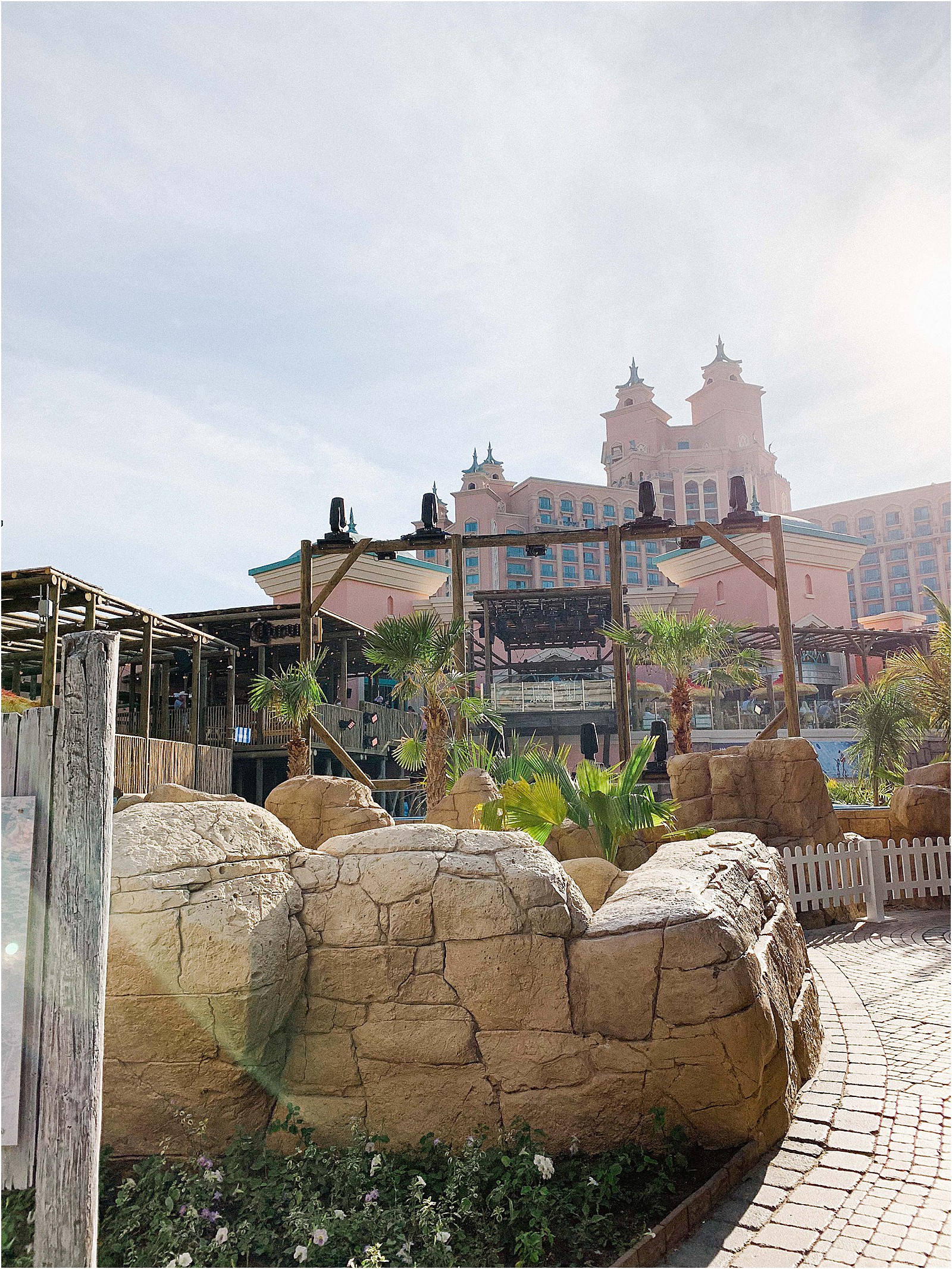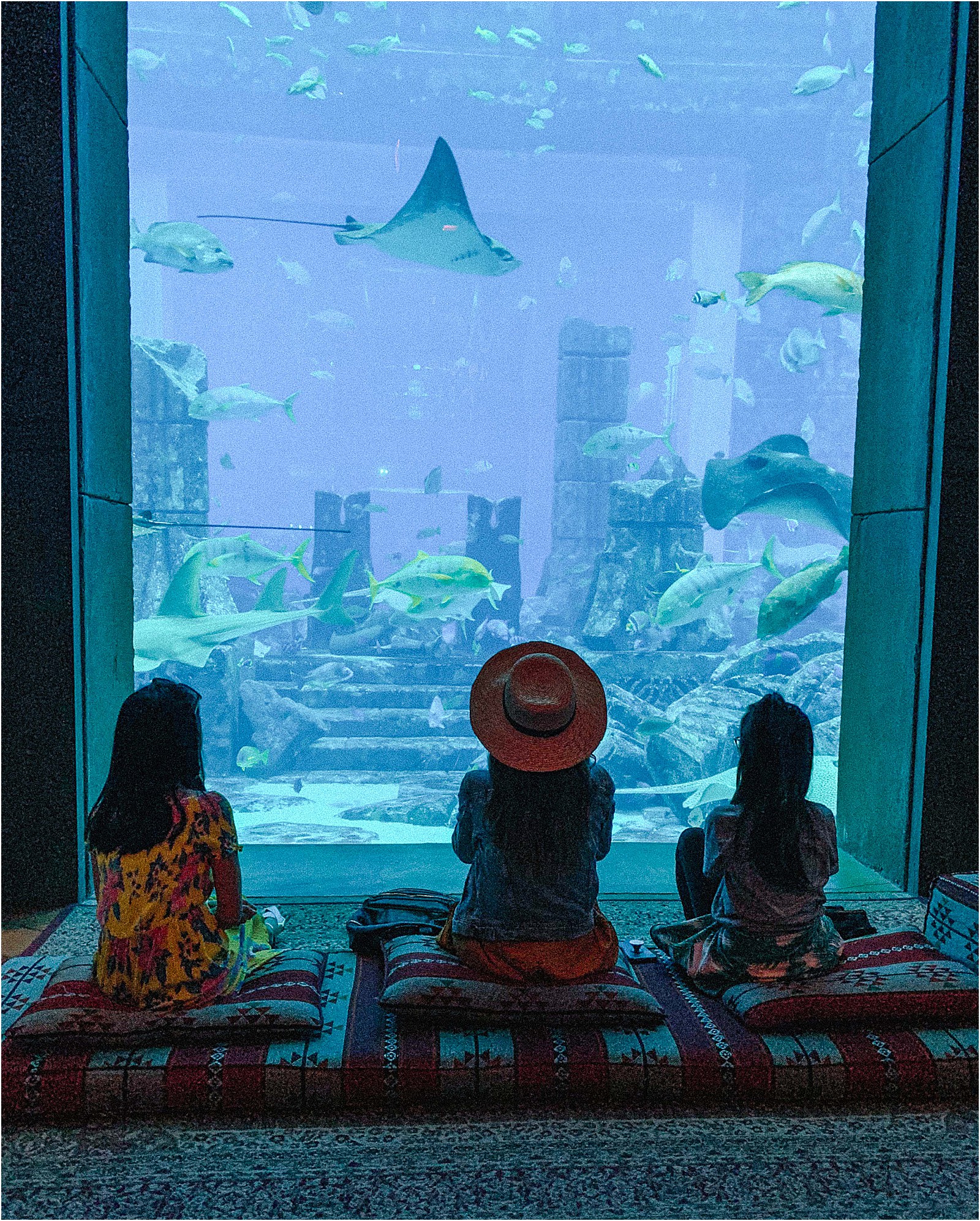 We spent the day exploring this grand resort, playing at the water park and visiting The Lost Chambers Aquarium, the most massive and pristine aquarium I've seen in my lifetime. This resort is so much fun for the whole family and I can't wait to visit with my family again in the future.
5. Fly High Dubai: An epic helicopter ride with a view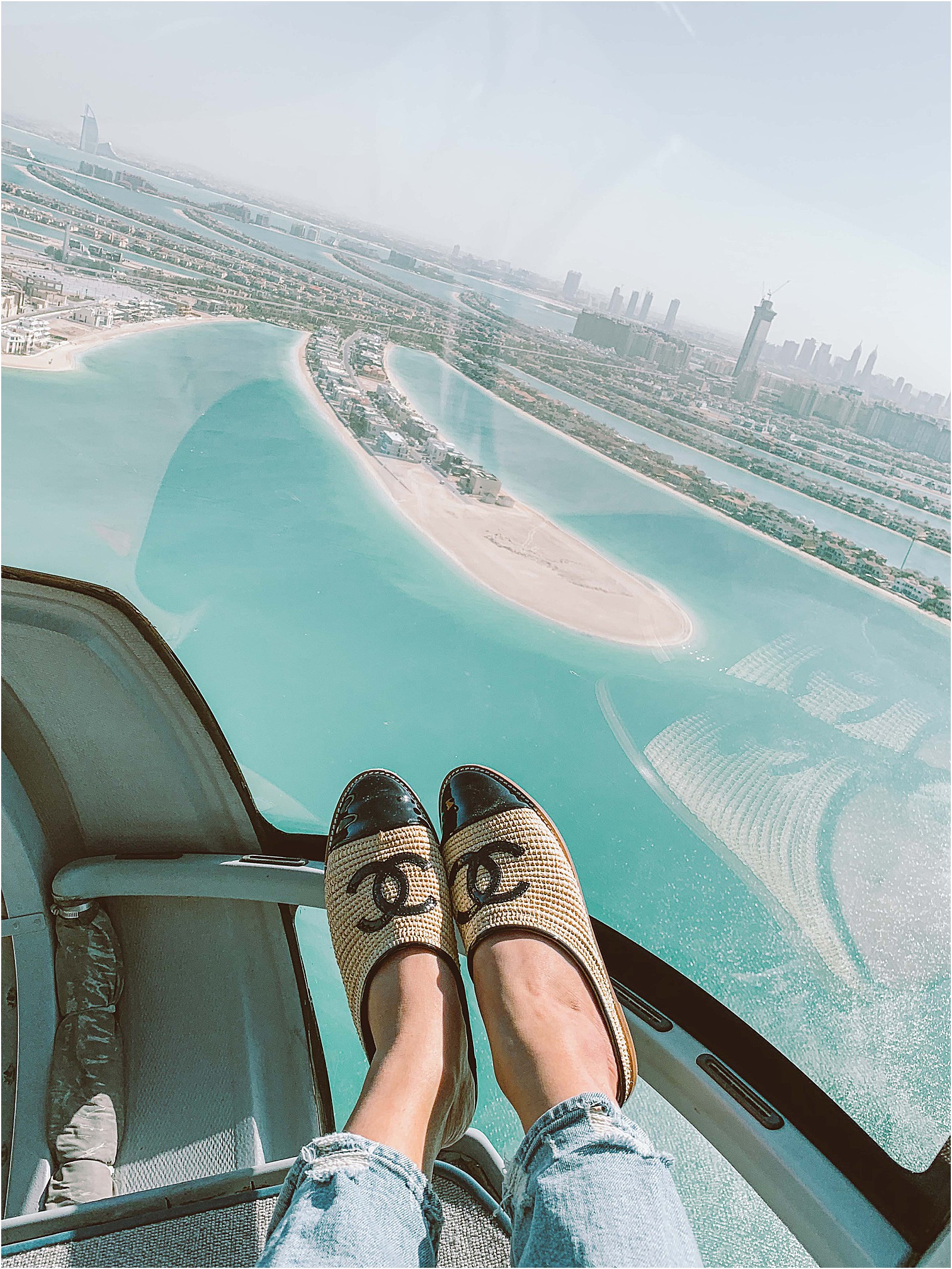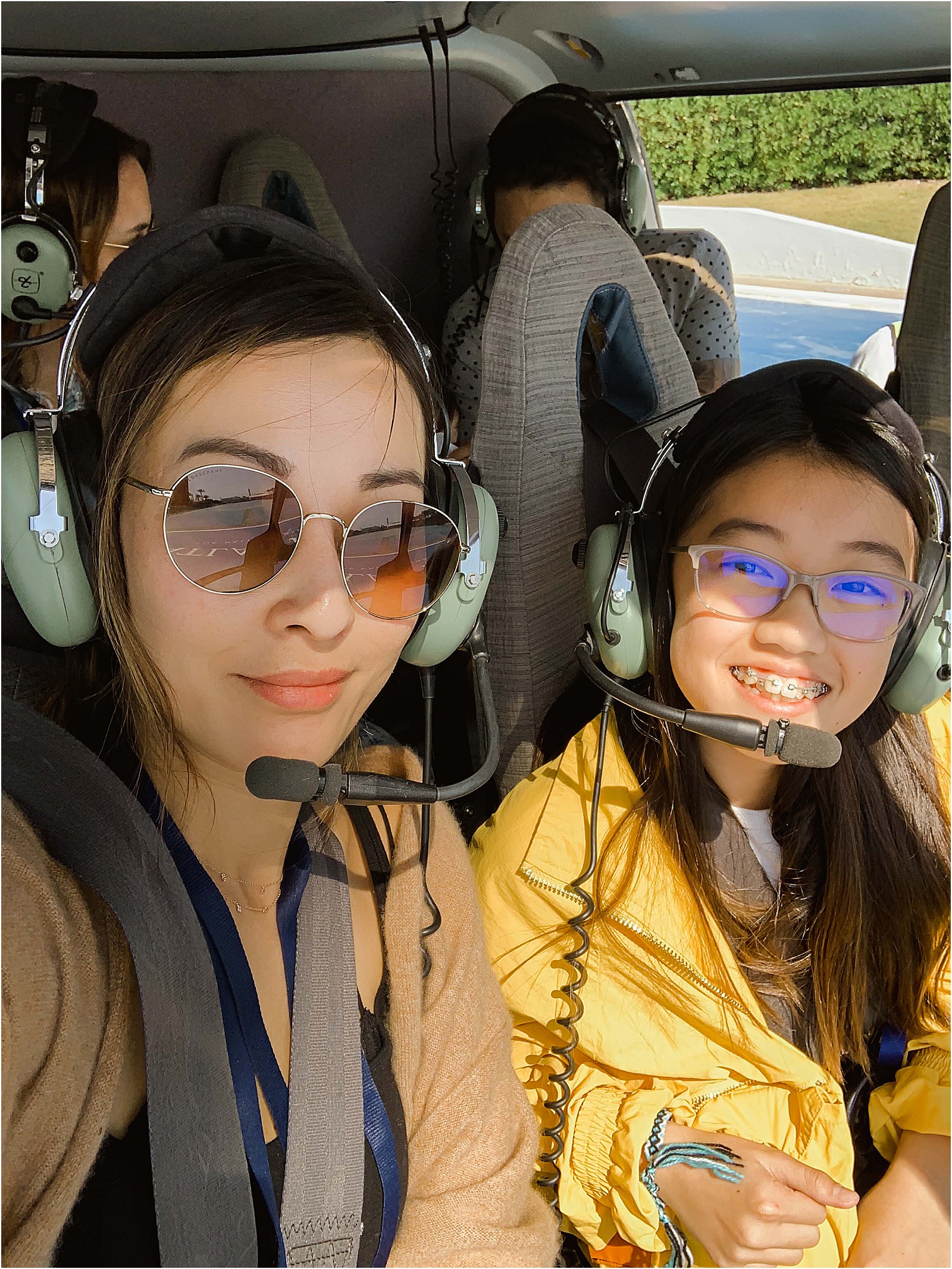 Fly High Helicopter tours offer a stunning aerial view of major Dubai landmarks. This tour is located right by the Atlantis The Palm and various packages are offered depending on you and your group's needs. The entire process from start to finish was smooth and enjoyable. They offer safety training videos in various languages before the ride and a locker is available for your belongings.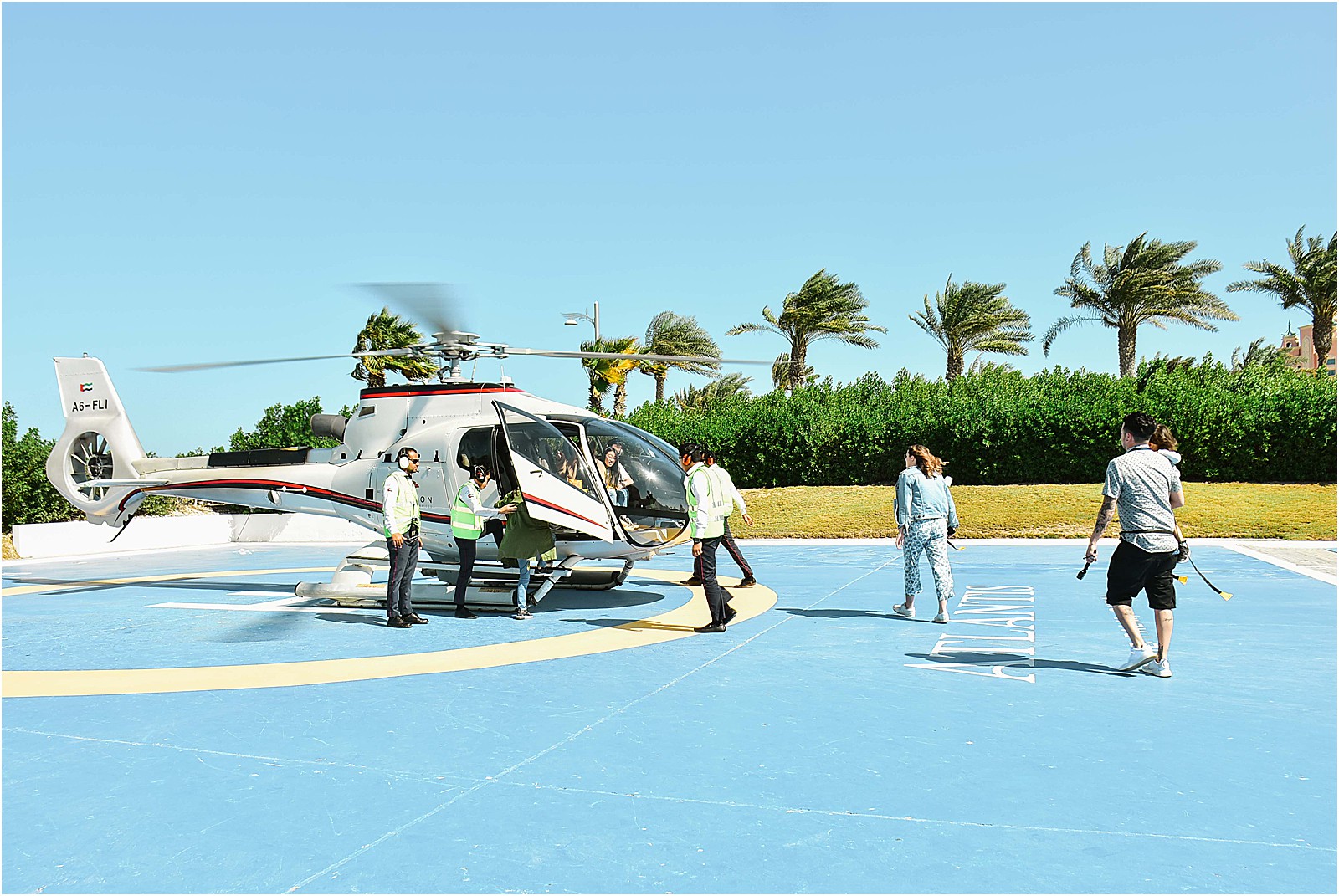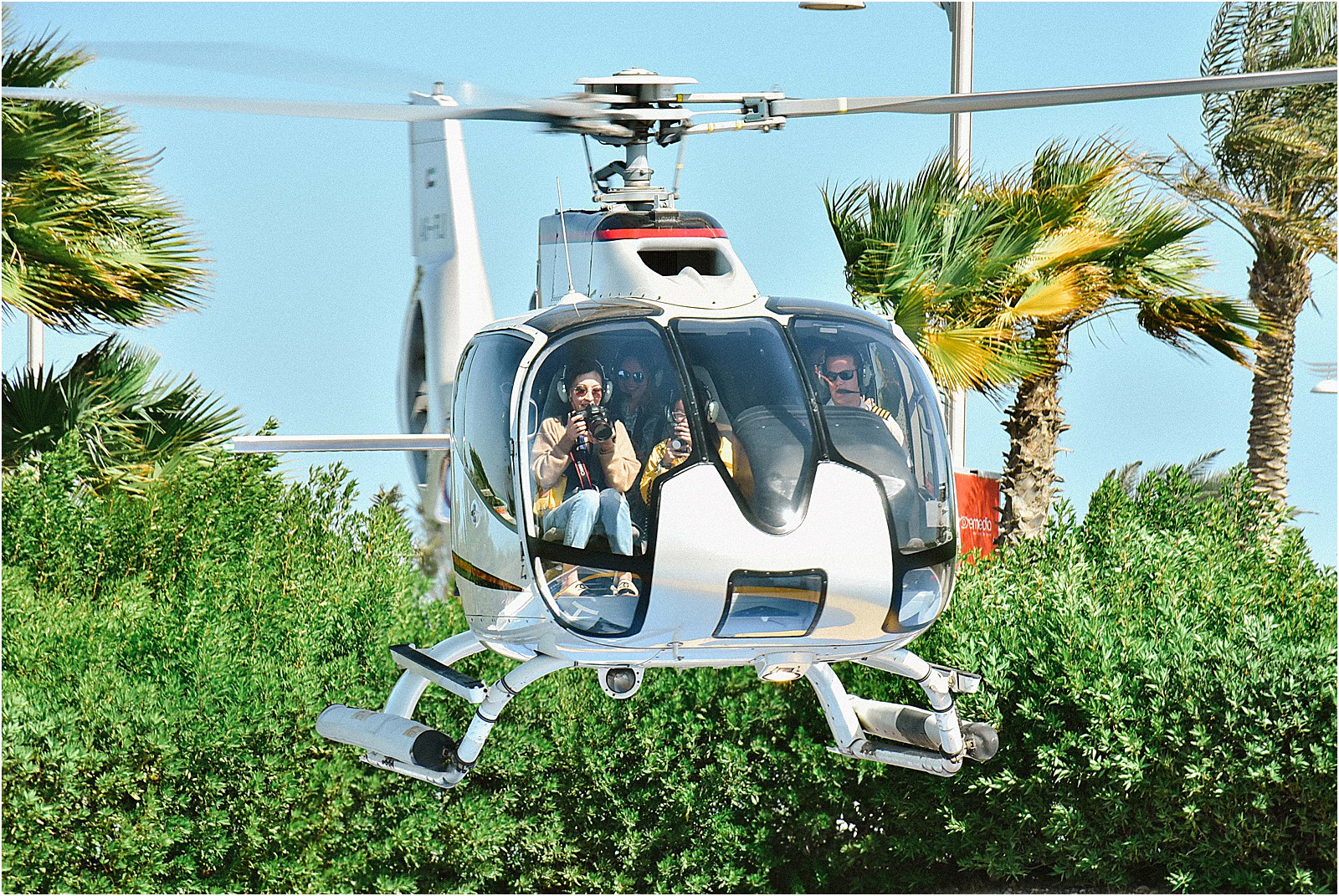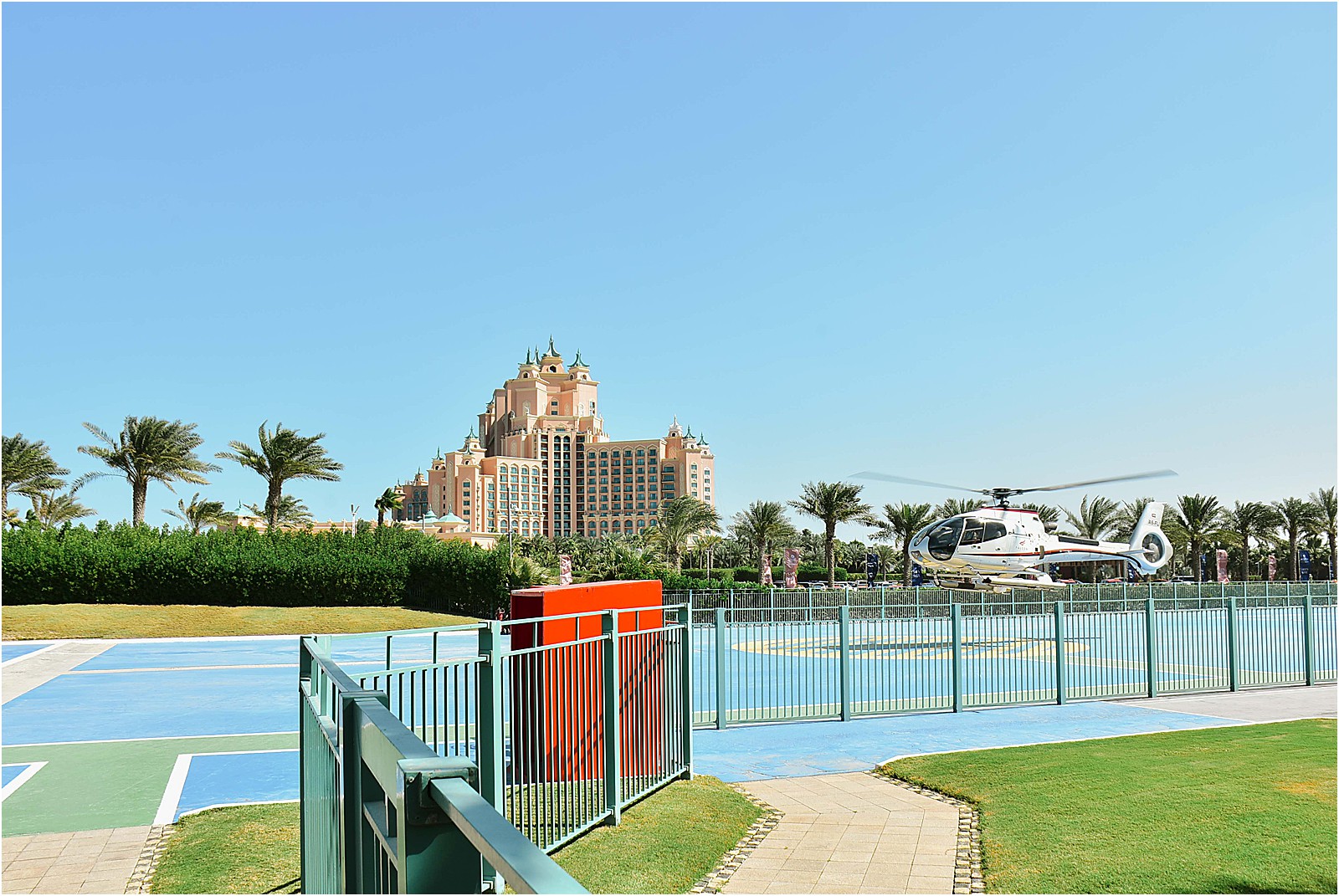 Once you're on the helicopter ride, you will be blown away by the most breathtaking view of Dubai's cityscape. Some of the landmarks you can see are Atlantis Palm, Burj Khalifa, Aquaventure Water Park, the Burj Al Arab, the Jumeirah Beach coastline, and The World Islands. You can also see The Palm, a man-made island that's made to look like a palm leaf.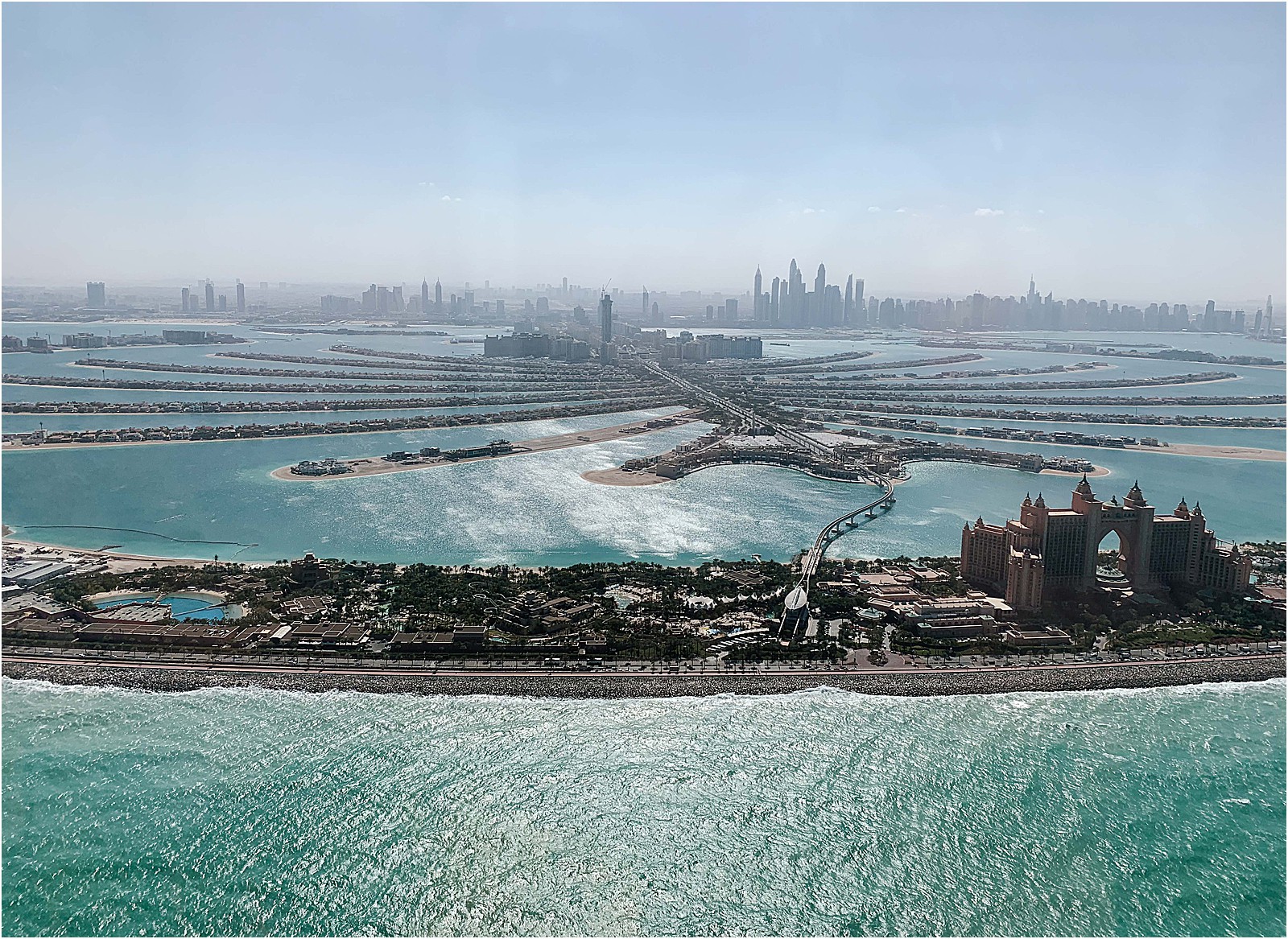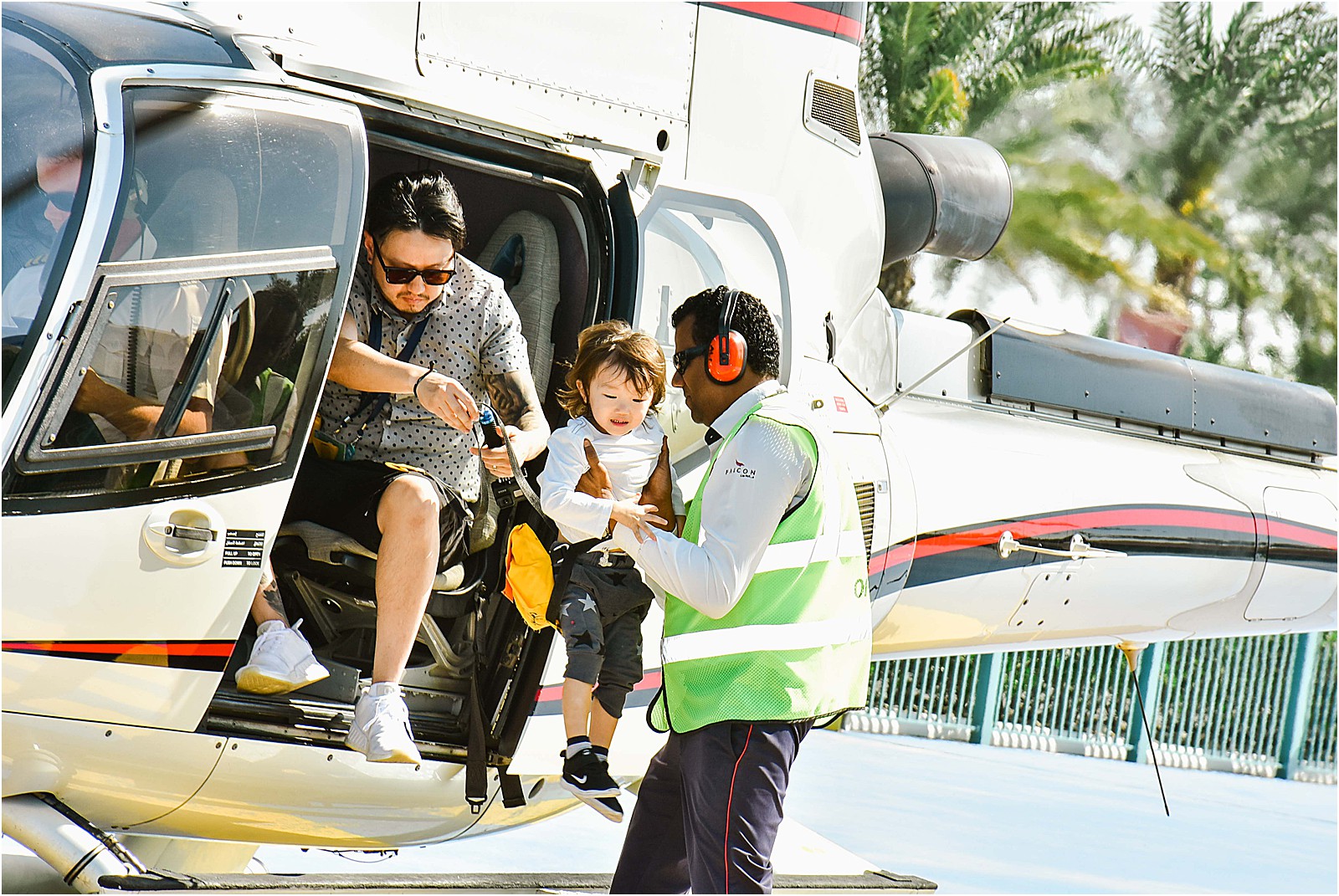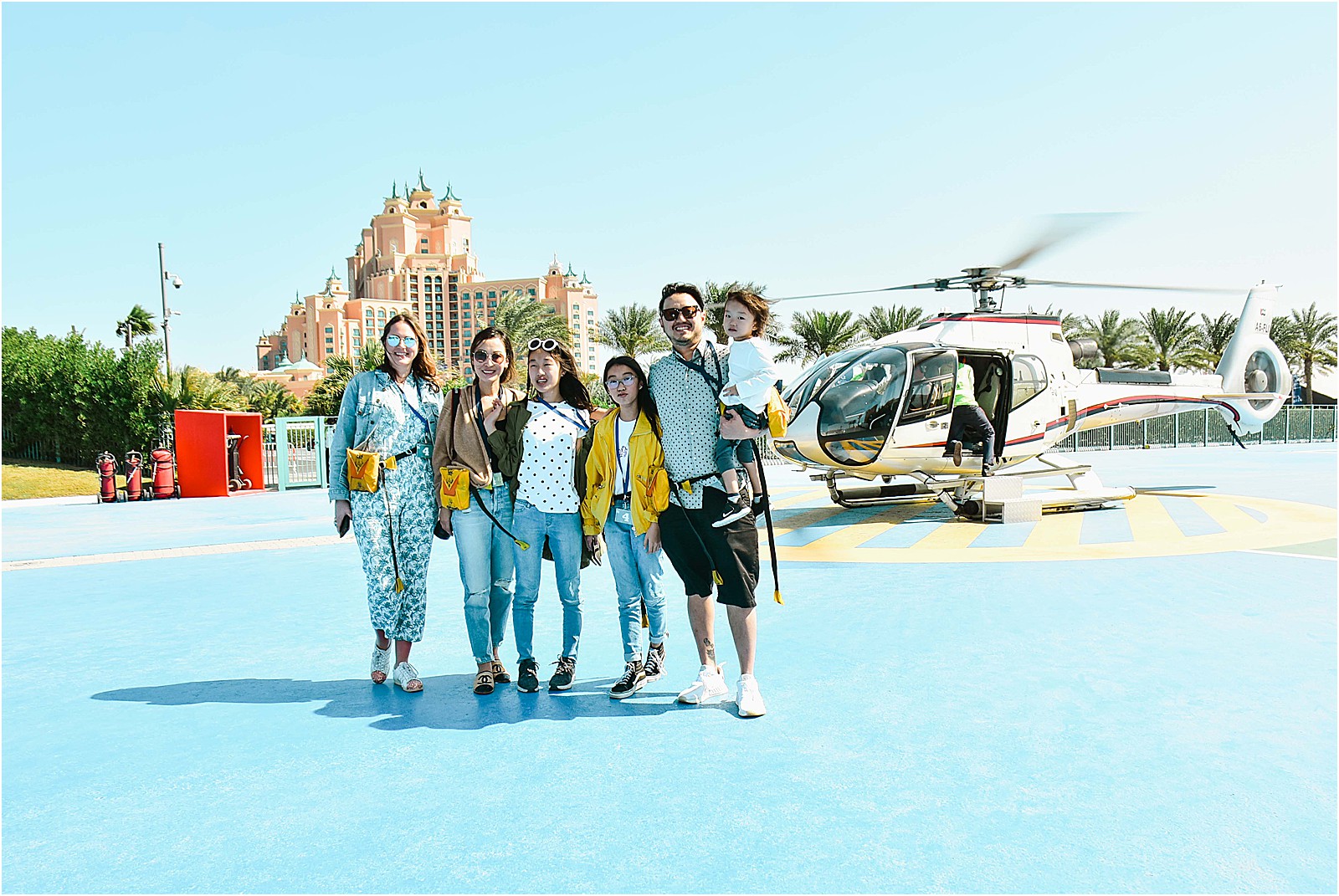 My family had an amazing time on the helicopter ride, including my 2-year-old. He seemed a little nervous at first but he had no problem participating in the tour. Now I wonder how we can ever beat this aerial view on any other helicopter ride in the future.
What Is The Best Time To Visit Dubai?
So, picture this: you're dreaming of a trip to Dubai, a city filled with stunning hotel resorts, thrilling desert safaris, and vibrant culture. To make the most of your experience, it's important to consider the best time to visit. Luckily, there is a window of time when Dubai truly shines.
From October to April, Dubai welcomes visitors with milder temperatures and less humidity. This means you can explore the city comfortably and enjoy outdoor activities without feeling overwhelmed by the scorching heat. During this period, you'll find the hotel resorts at their finest, offering luxurious amenities to make your stay truly unforgettable. So, if you're looking for the perfect blend of pleasant weather and vibrant experiences, plan your trip to Dubai between October and April.
Is It Expensive To Visit Dubai?
It's true that Dubai has gained a reputation as a luxurious destination, known for its extravagant hotel resorts, high-end dining options, and exciting activities like desert safaris. However, don't let that intimidate you! Dubai is a city that aims to cater to travelers with different budgets.
While it's possible to indulge in lavish experiences and splurge on upscale accommodations, there are plenty of affordable options available as well. By planning in advance and doing some research, you can find reasonably priced accommodations, local eateries, and attractions that won't break the bank. Dubai's public transportation system is also quite efficient and budget-friendly, allowing you to explore the city without relying solely on expensive taxis.
So, yes, Dubai can be expensive if you choose to pursue luxury at every turn, but with a little bit of planning, you can definitely enjoy this vibrant city without emptying your wallet.
What do you think about the Dubai trip so far? Would you consider Dubai for your next family destination?
Stay tuned for Part 2 of 10 reasons why you should visit Dubai for your next family vacation where I'll share more family-friendly excursions and activities!