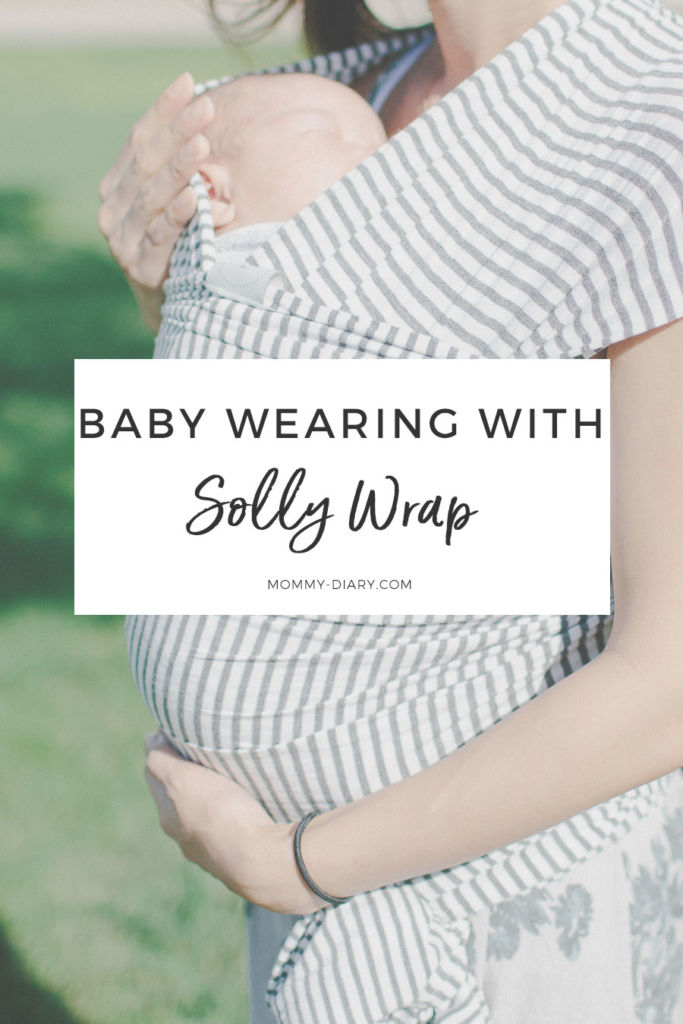 After taking things slowly and cherishing my postpartum mind and body for about a month, I'm finally beginning to leave the house and resume normal activities. I went to the postpartum appointment and doctor says everything looks good. Cervix is back to normal position and my uterus is shrinking back to normal size. It still amazes me how strong and resilient our female bodies are.
I'm still gentle to my body and know that I need lots of rest and sleep to avoid common problems like mastitis and postpartum depression. Baby D is now five weeks young and staying up longer than before, which means I have to find ways to keep him happy AND get work done at the same time.
Baby wearing with wraps, slings, and even wearable shirts, is really popular these days but I never actually tried this with my first two children. I tried baby carriers like the Baby Bjorn, but never baby wraps. I received the Boba wrap as a baby shower gift but found it too thick and hefty to use daily in Southern California's warm weather. I think the Boba wrap is a better fit for colder climates and winter seasons.
When I had an opportunity to try out the Solly wrap, I was very excited. After wearing my 5-week old son around the house for a week and taking him out for a walk, I'm completely sold on the Solly Baby wrap. Here is why.
1. Pretty prints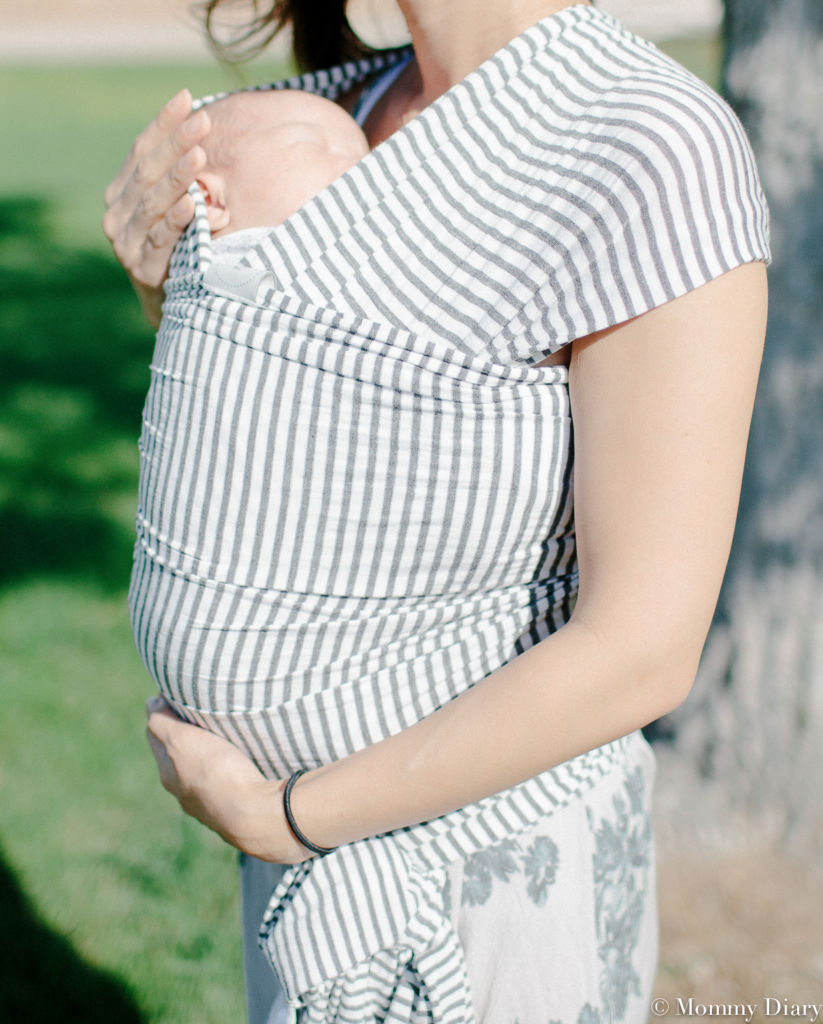 Solly Baby wraps come in so many cute prints and colors. I chose this Natural & Grey stripes and love the stripe and neutral colors that go with any outfit, even floral dresses like in the photo above. It's perfect for classic and neutral loving moms like myself.
The print is pretty to wear, not bulky and ugly that screams "I'm wearing my baby." You can find more pretty prints here. What's even better is that the Solly Baby wrap is made with environmentally friendly dyes.
2. Soft and lightweight material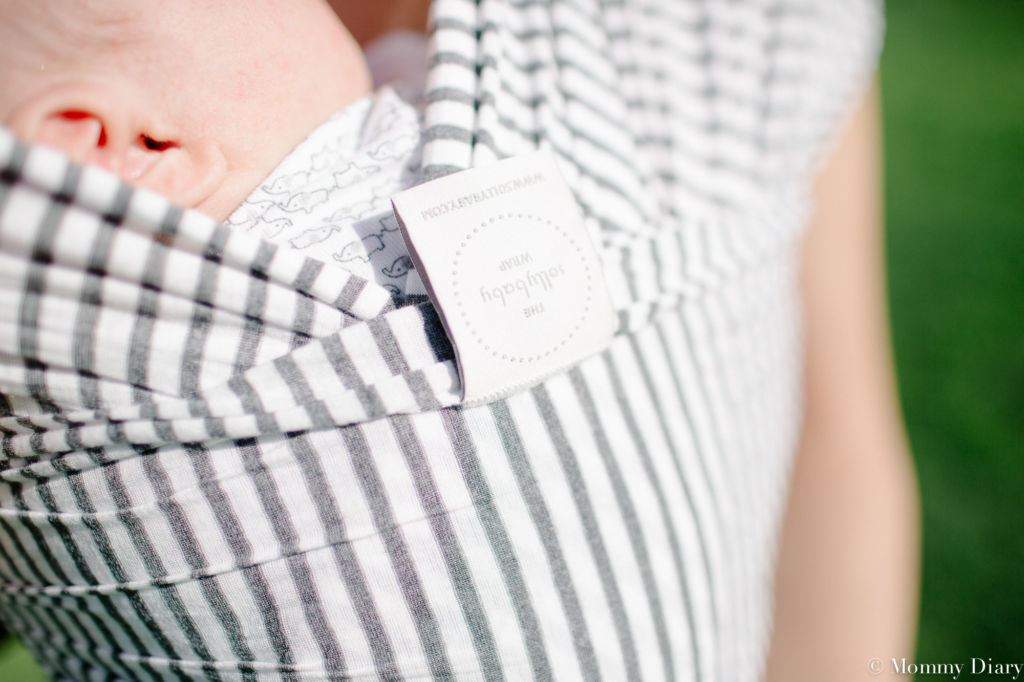 At first I was surprised at how thin and lightweight the material is. It's way thinner than the Boba wrap. Then I wondered how this can adequately provide support for the baby. Upon wearing my baby once however, I realized how strong this material is. The baby feels very secure in this wrap despite the thin material and its so buttery soft against my skin. It has some stretch but not too much where you feel like the wrap is loosening over time. The Solly Baby wrap can be used on babies up to 25 pounds.
Solly Baby wraps are made of 100 certified Lenzing Modal, sustainable knit fabric made from the pulp of Austrian beechwood trees. The modal fabric feels incredibly soft and cool to the touch and is very lightweight. It's also machine washable and supposed to get softer with every wash. I guess I will find out with more use over time.
3. Easy to use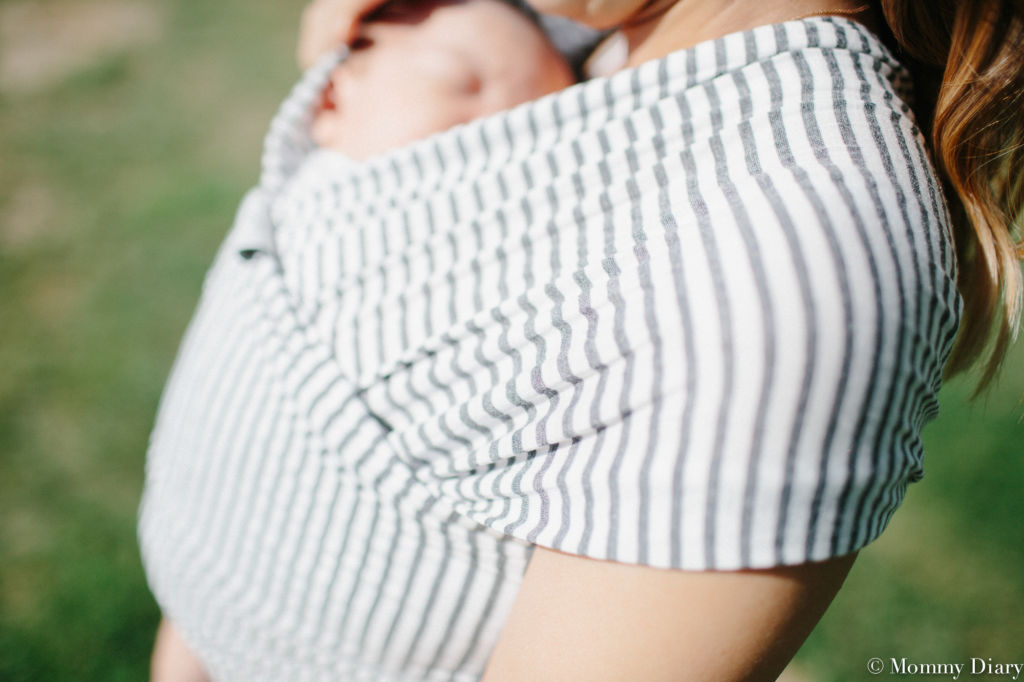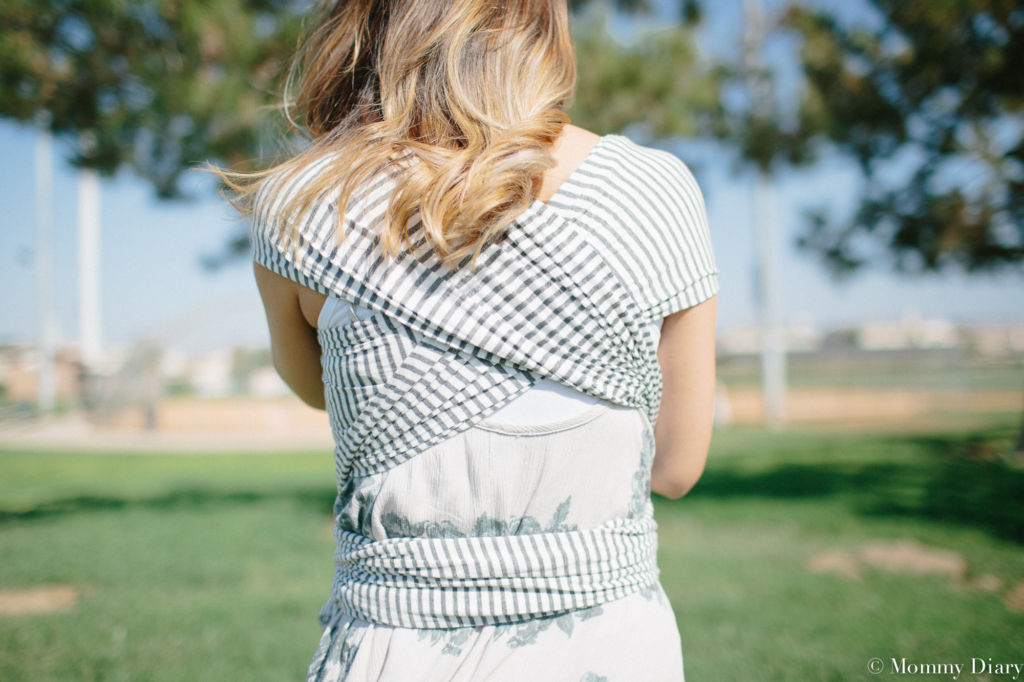 I'm not gonna lie, these baby wraps looked really complicated to use at first. I struggled with the Boba wrap a few times at home and couldn't figure out how tight or loose to make the wrap before placing the baby in it.
The Solly Baby wrap is easier to use because the stretch and length feels just right. The one size fits all allows for quick customization. I got it right the first time I tried in front of the mirror and I didn't have to adjust it at all during the walk with my baby. Once put on properly, the Solly Baby wrap distributes the weight, making it comfortable on your upper body.
You won't have a problem figuring out how to use this wrap if you watch their tutorial and read the instructions that come with the wrap. You can find the video tutorial here.
4. Cute Packaging
Last but not least, I love the branding and packaging of Solly Baby wrap carrier. Solly Baby comes in a cute box that looks like this. Inside the box, you will find Walt Whitman's quote that says "We were together. I forget the rest."
How brilliant and fitting is this quote? It sums up baby wearing and motherhood to a tee. You can tell a lot of thought and passion went into building this brand and product, which I greatly appreciate as a consumer. I will certainly keep the box for easy storage when the Solly Baby wrap is not being used.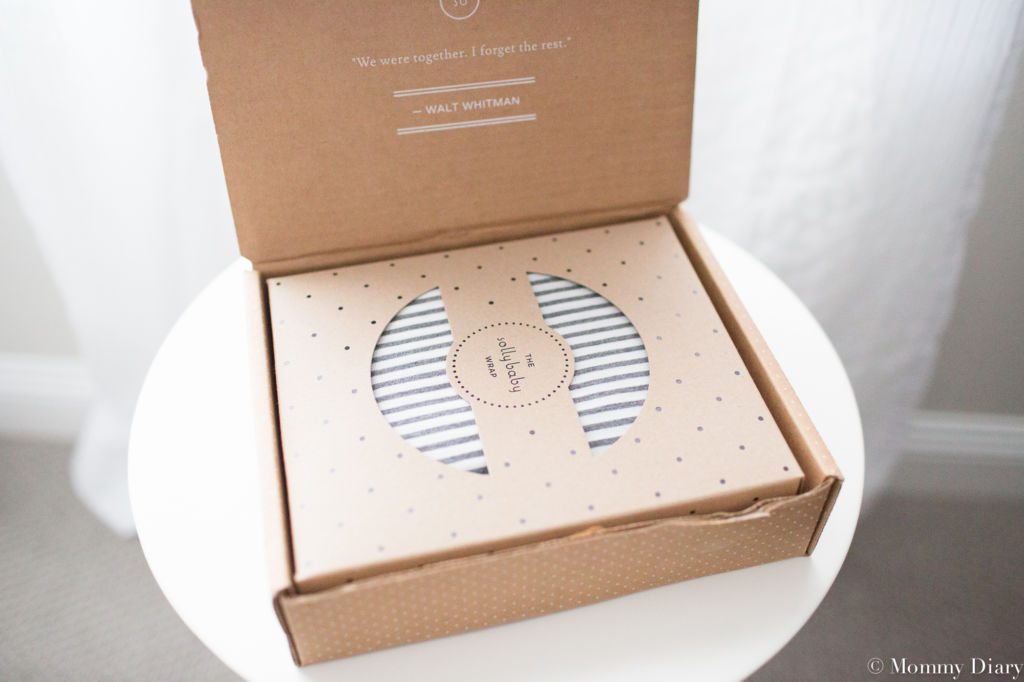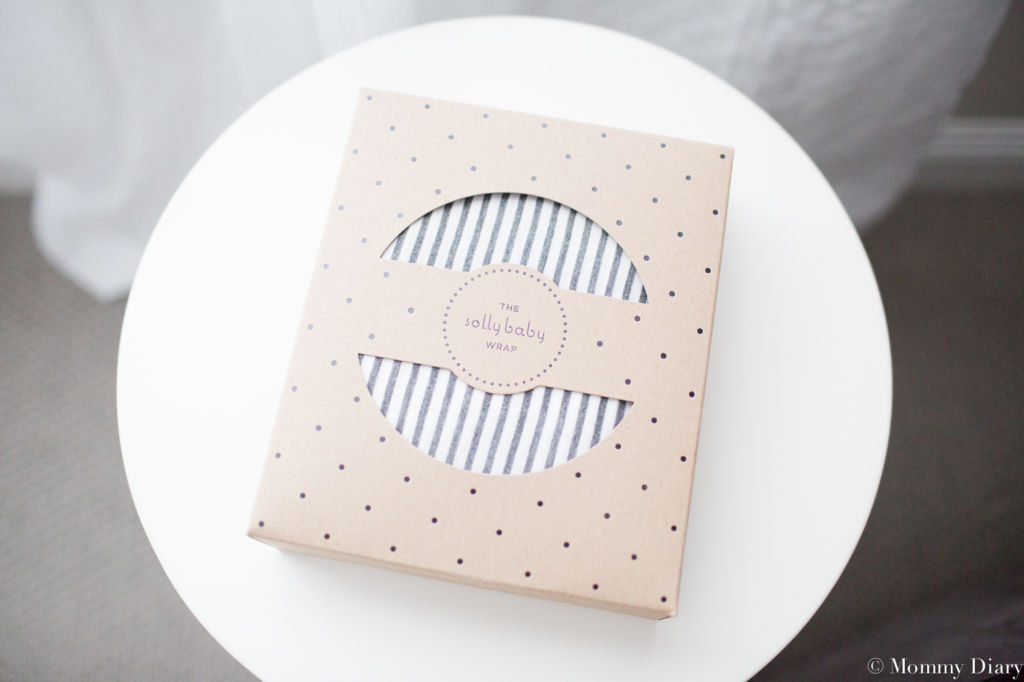 Thanks to the Solly Baby wrap, I'm making a smooth transition from postpartum recovery to baby's first year. I plan to wear him more often so we can snuggle and be close together while I can get work done in the office and around the house. The fact that this wrap distributes baby's weight makes it deal for every day use. The Solly Baby wrap creates the perfect womb like environment for baby, and is perfectly designed for the first year of a baby's life.
So what do you think? Have you used the Solly Baby wrap? Which wrap is your favorite?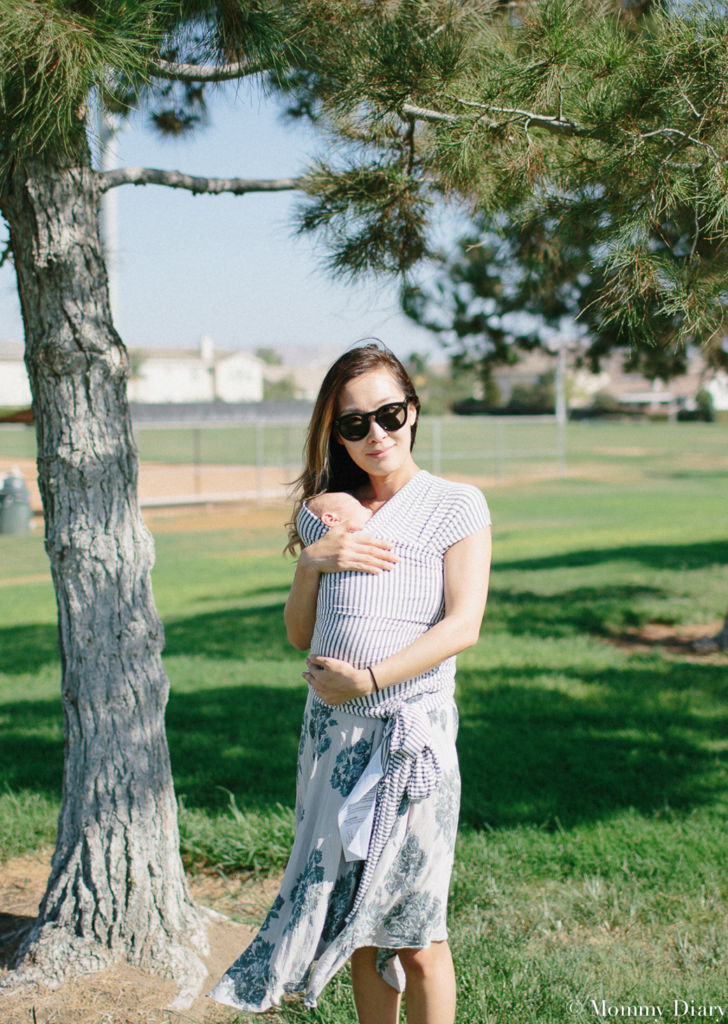 Thank you Solly Baby for sending me this wrap to share. All photos and opinions are my own. #sponsored