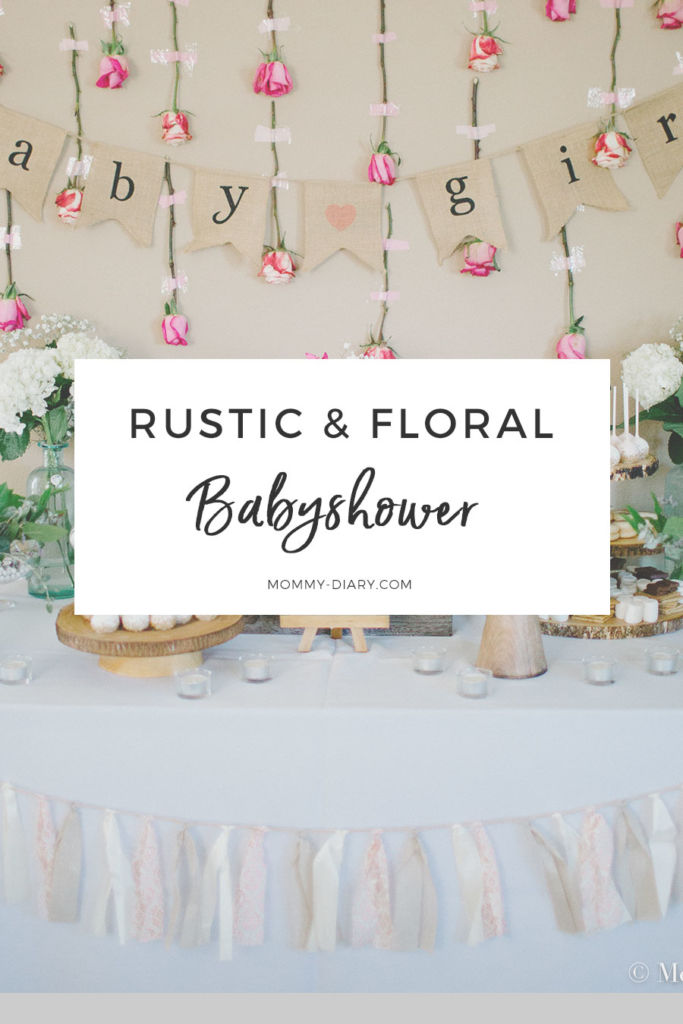 There's nothing I love more than pretty baby shower decor. What can be more beautiful and joyous than expecting a new life into the world, especially when that person is one of your dearest friends of twenty years? A few weekends ago, we celebrated one of my best friend's third baby by hosting a baby shower in her home. She wanted a vintage rustic theme for her and her baby girl's special day so I incorporated her original idea with one of my favorite decorative items: flowers.
If you've been following me on Instagram, you would know that I love flowers especially roses. My original plan was to go to Downtown LA flower mart and buy assorted flowers to match the blush color scheme but due to a bout of mastitis, I was unable to make the trip. Thanks to another co-host who stepped in and shopped for the flowers at a local whole foods market (thanks again Lindy!), we were able to create this beautiful rustic floral look that is perfect for a fall/winter baby using pink roses as our main flower.
1. Backdrop: Fresh flower wall decor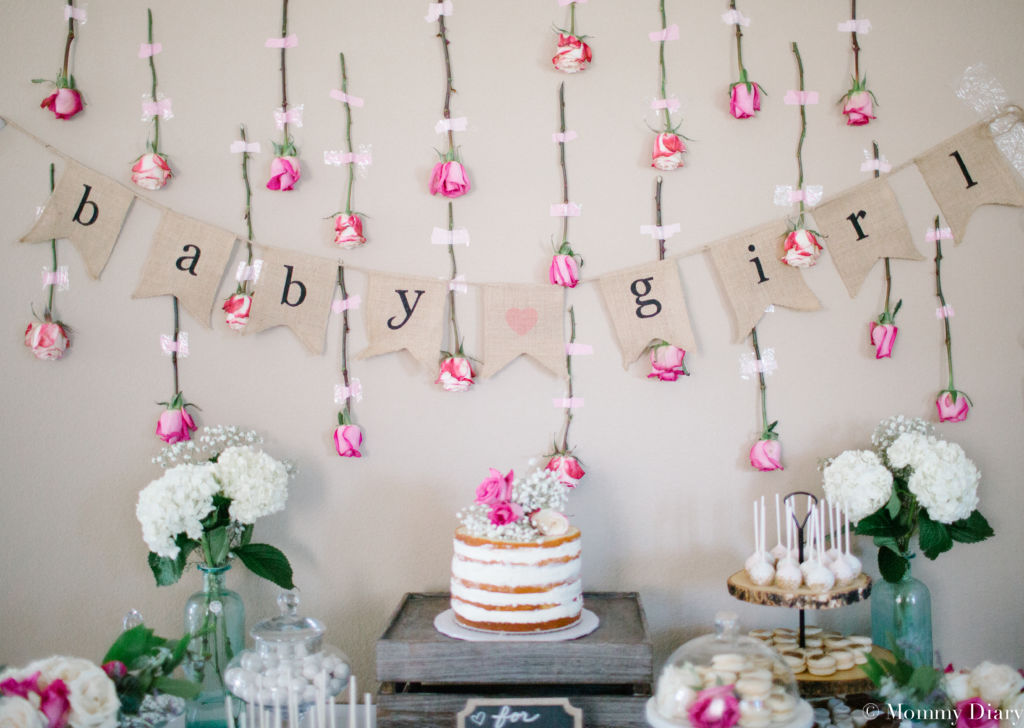 What you need: flowers, scissors, washi tape
If you see all the Pinterest perfect baby shower and birthday decors, you would notice that the backdrop wall makes a huge difference on the overall theme. The tassels, banners, tissue paper pom-poms and ready-made decorations from Michael's seemed overused and not special enough for my friend. I thought long and hard about how I can make her brown walls work with the rustic theme. Then came the idea- why not make a wall full of fresh flowers?
To create this look, we simply trimmed the roses and taped them upside down to the wall using washi tape. This is super easy and you can be creative as you want using various flowers in different colors and lengths.
You can be creative with spacings between the flowers but make sure they are consistent and even. And be sure to take a step back periodically and check the spacings in between to make sure the flowers look good from afar. We had to use box tape over the washi tape on some stems to keep them secure.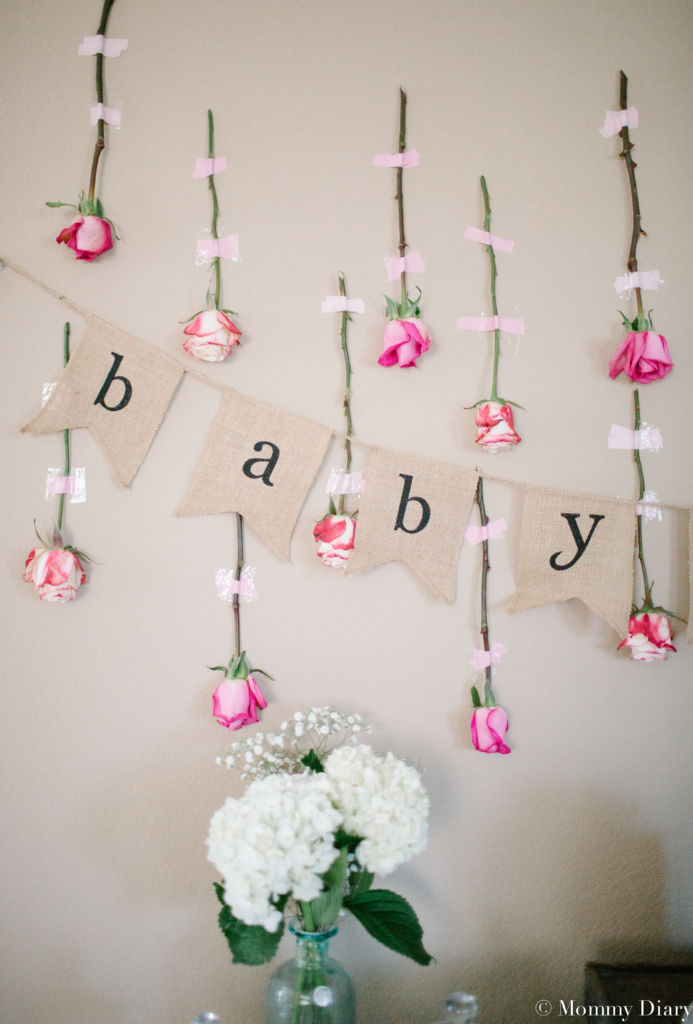 2. Table Decor
Naked cake, cake pops, macarons, candles, s'mores, wooden trays 
We decorated the main table with assorted desserts such as a naked cake, cake pops, macarons, s'mores and candles placed on wooden trays to match the rustic decor. Because flowers make such a huge visual statement, we kept the desserts simple and neutral.
The cake is a simple naked cake decorated with matching flowers.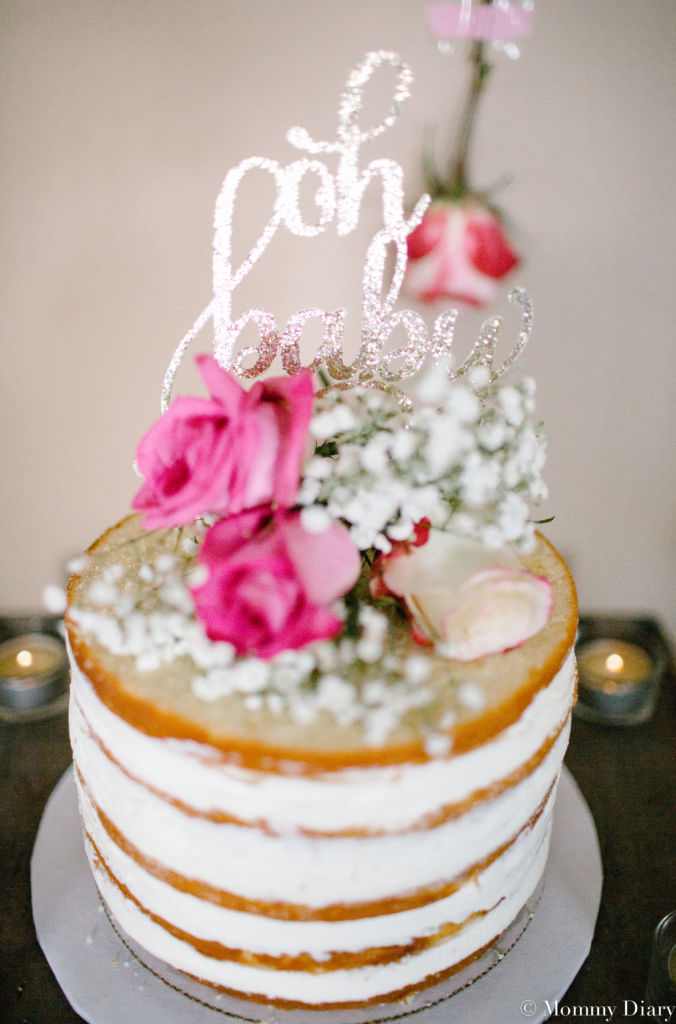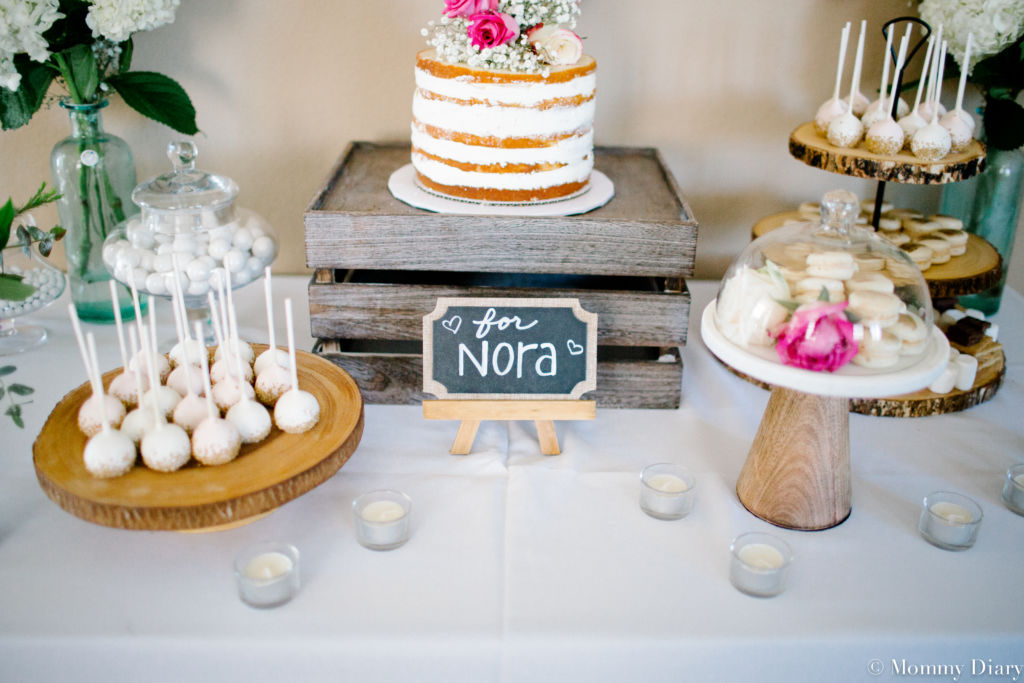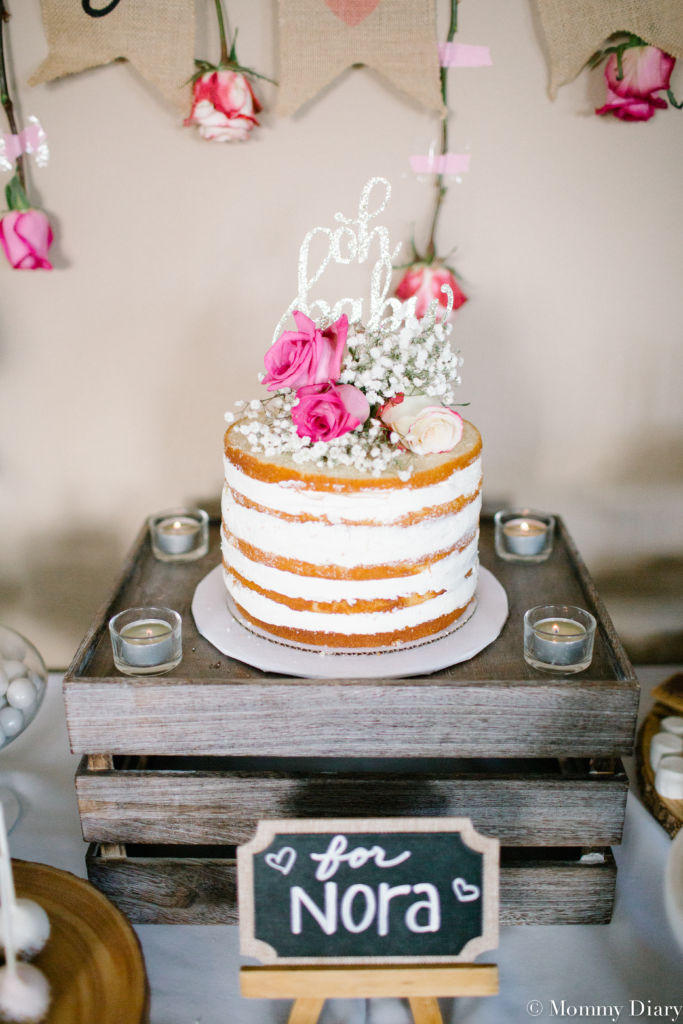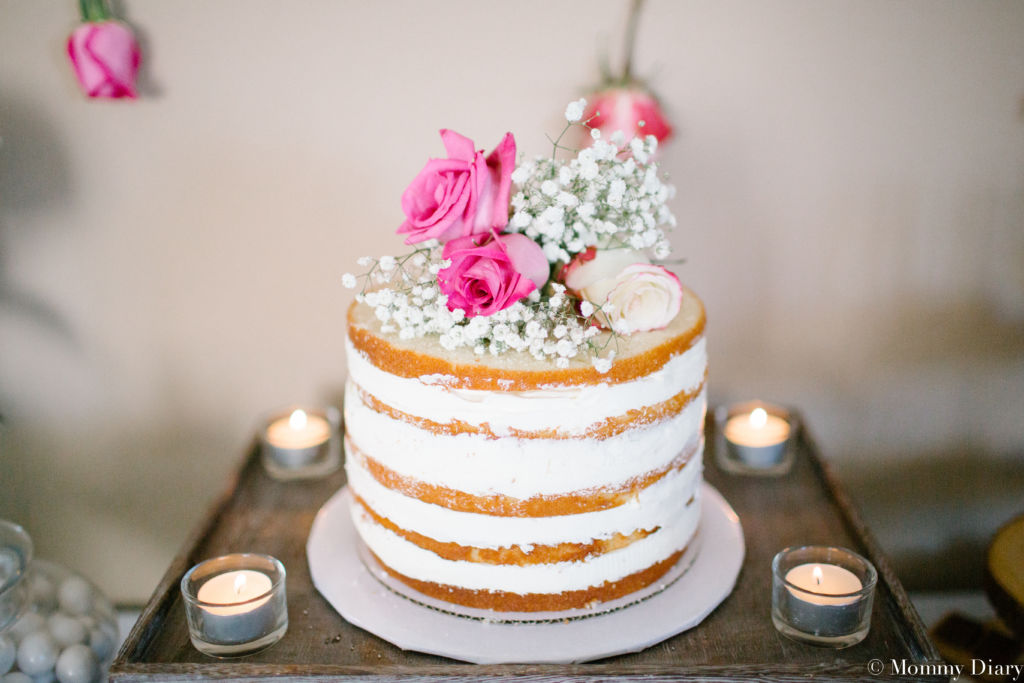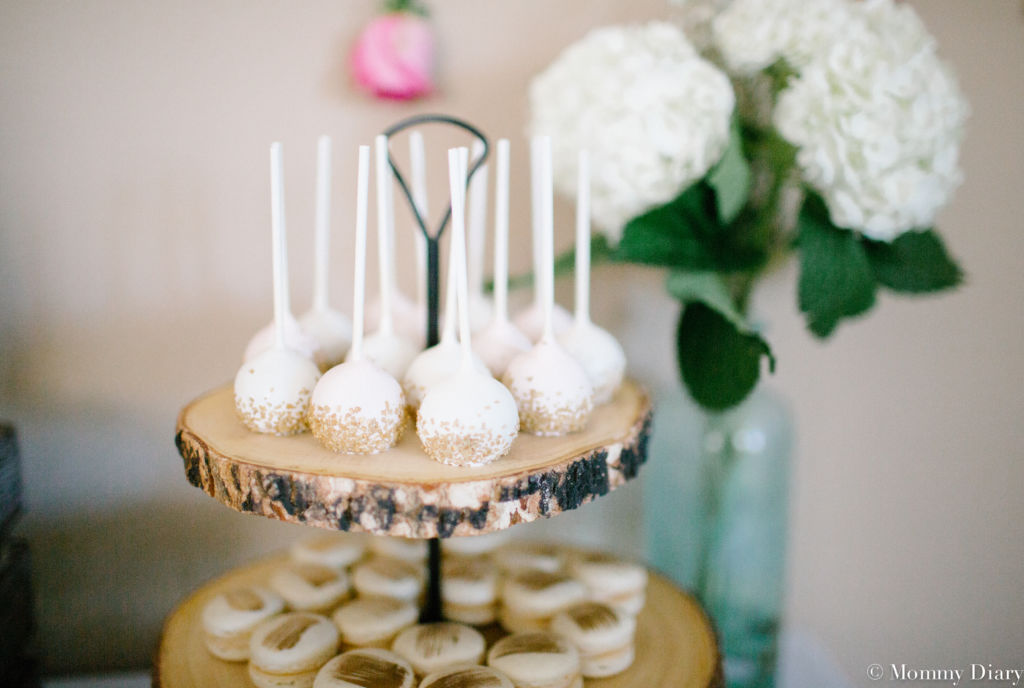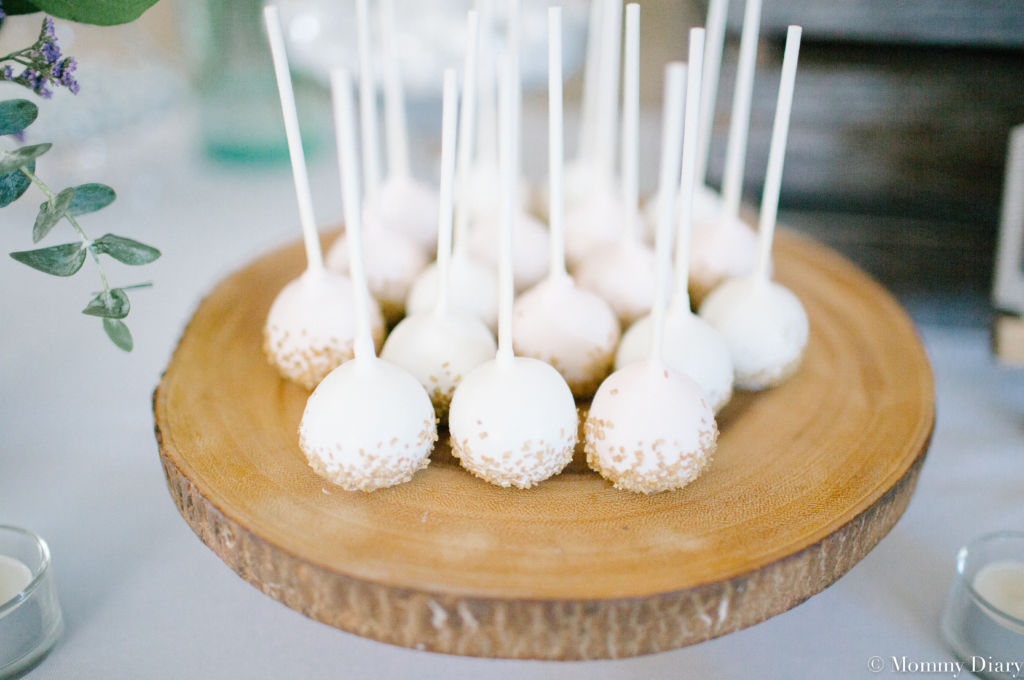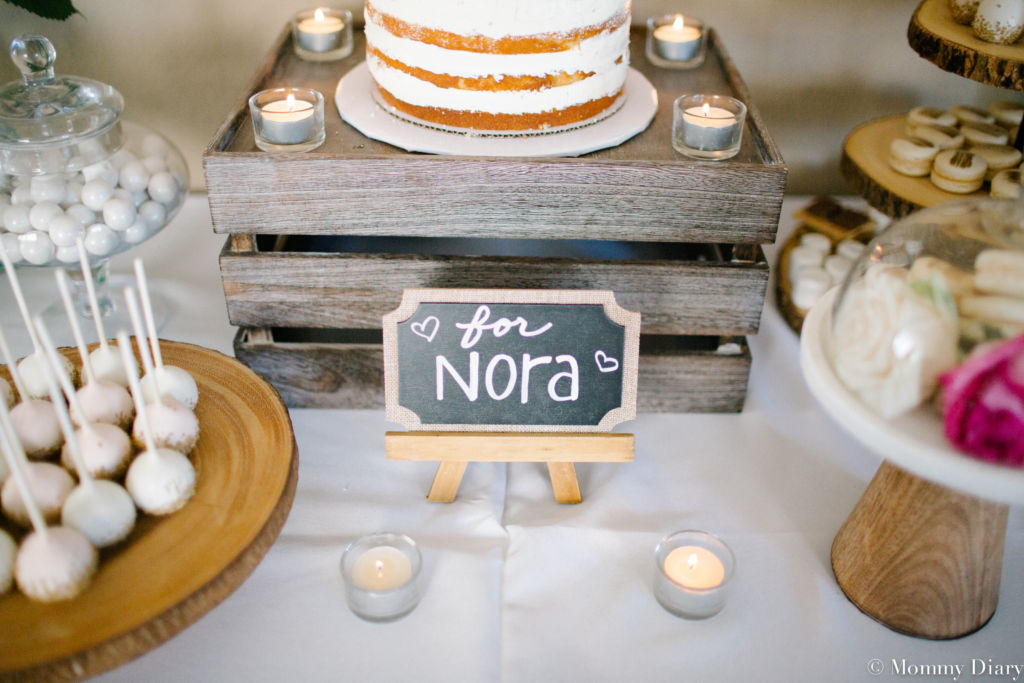 3. Flower decor + Diaper cake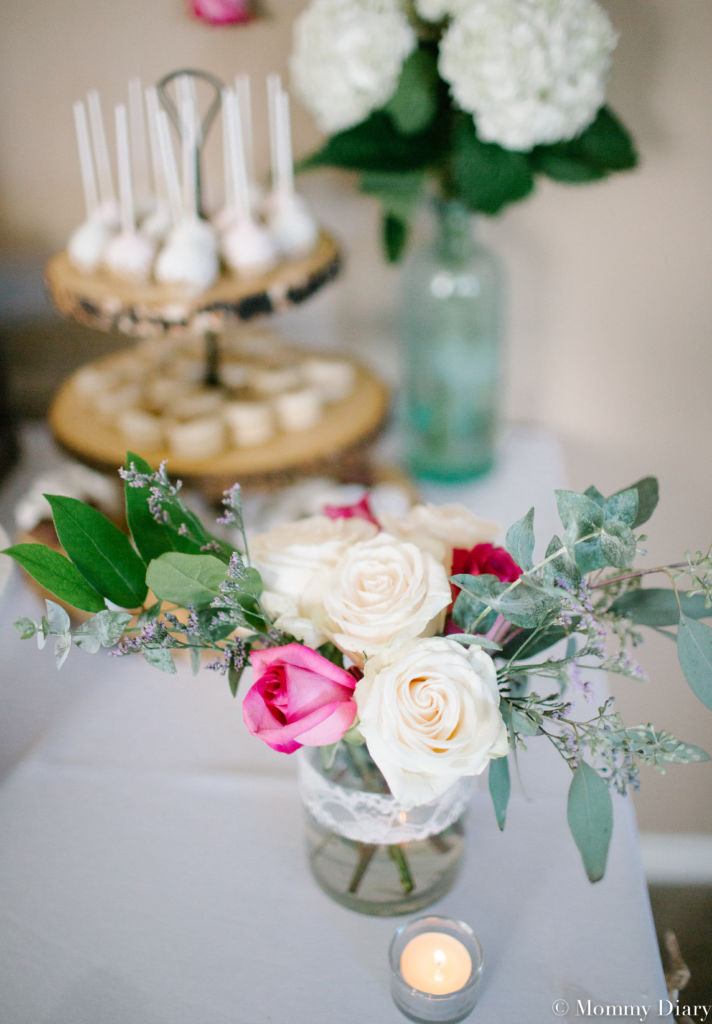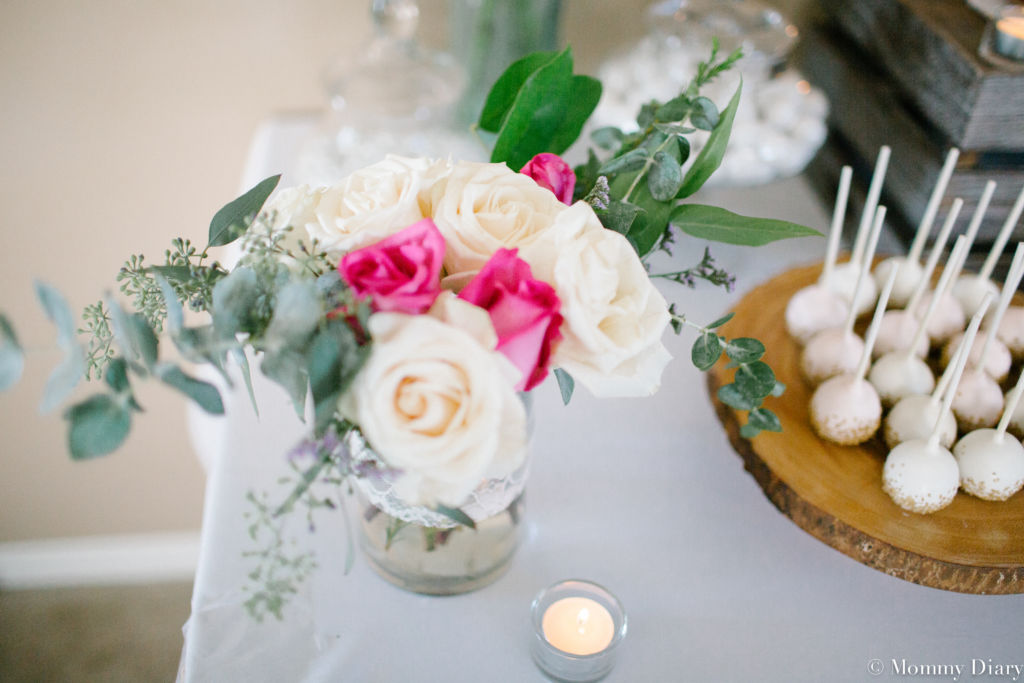 For floral decor I made two rose arrangements and two hydrangea and baby breath arrangements.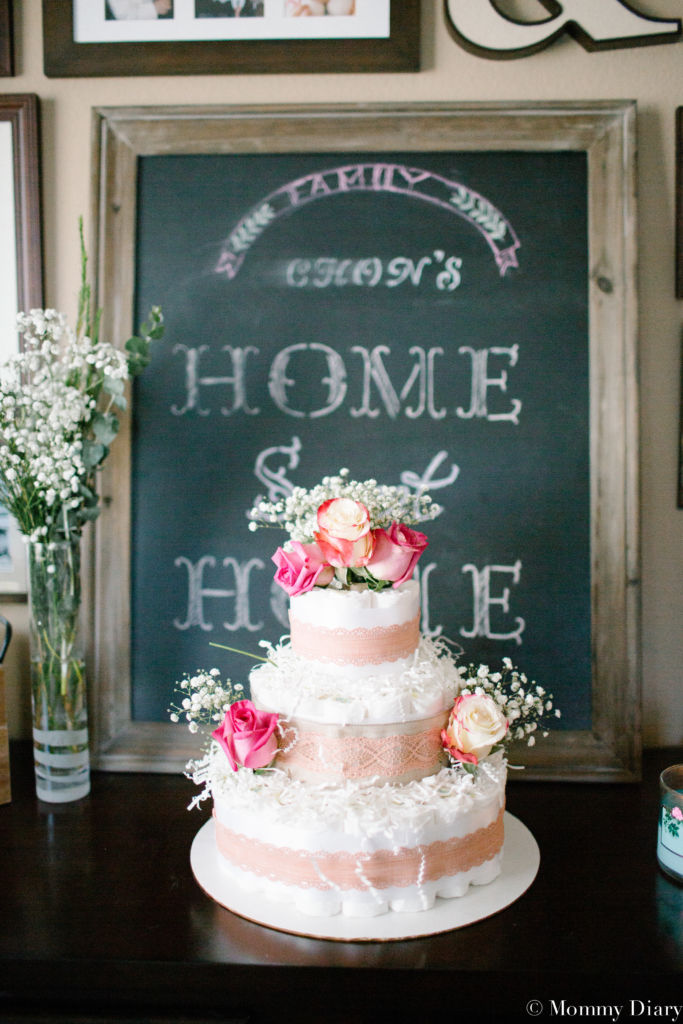 I cheated a little with the diaper cake and reused the one my friend made for my own baby shower a few months ago. I changed out the ribbon to match the color scheme and added fresh flowers as decorative element.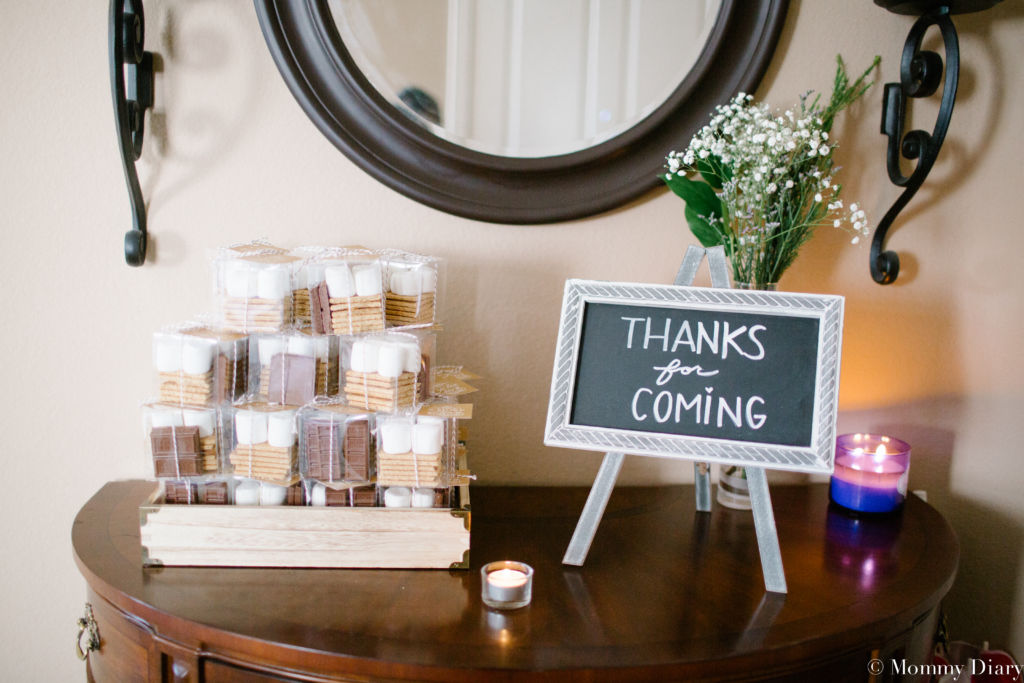 4. Food
The delicious party platters were made by my talented friend Nana from @Mamananakitchen and her sister Sabrina. She made sandwiches, salad, fruit platter, charcuterie, chicken + waffles, ribs and tri-tip (not pictured). We also catered cheese rolls and potato balls from Portos Bakery. Everything was not only pretty to look at but so delicious!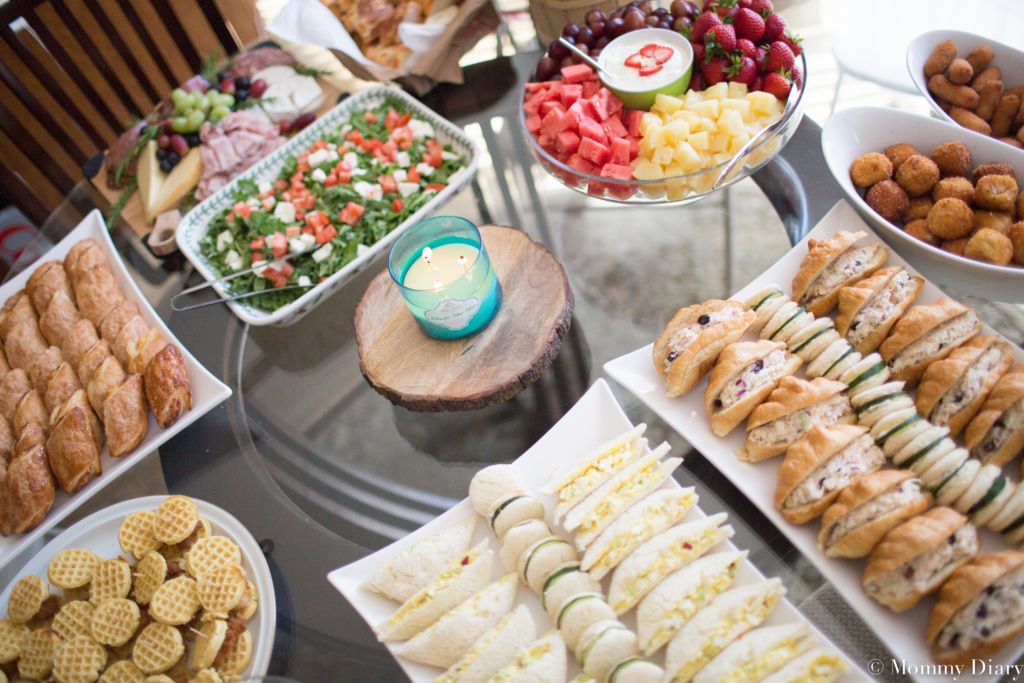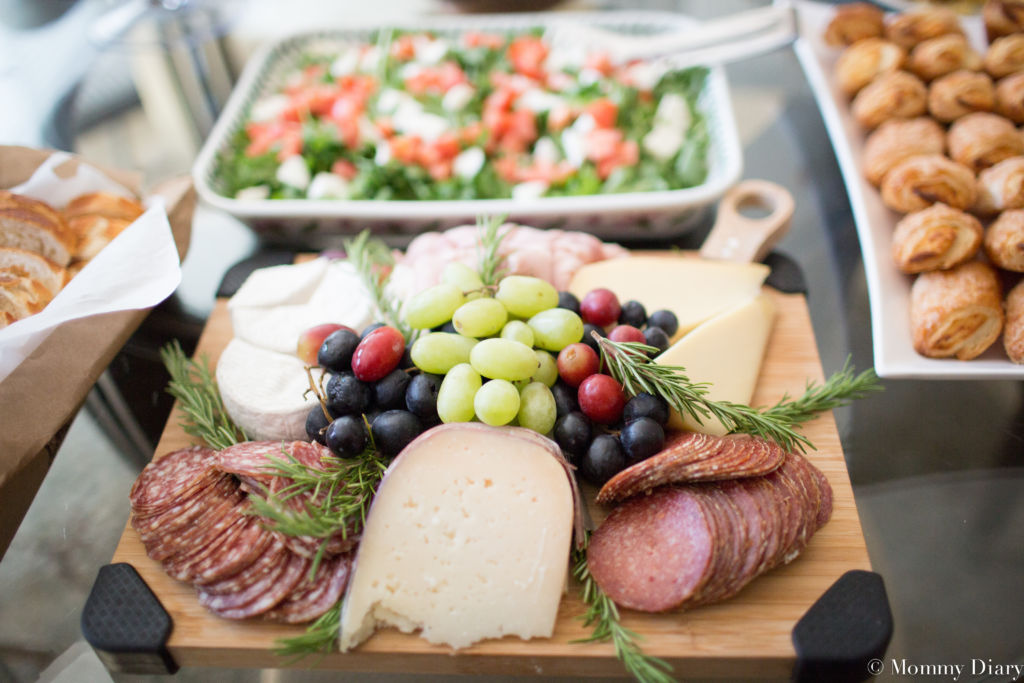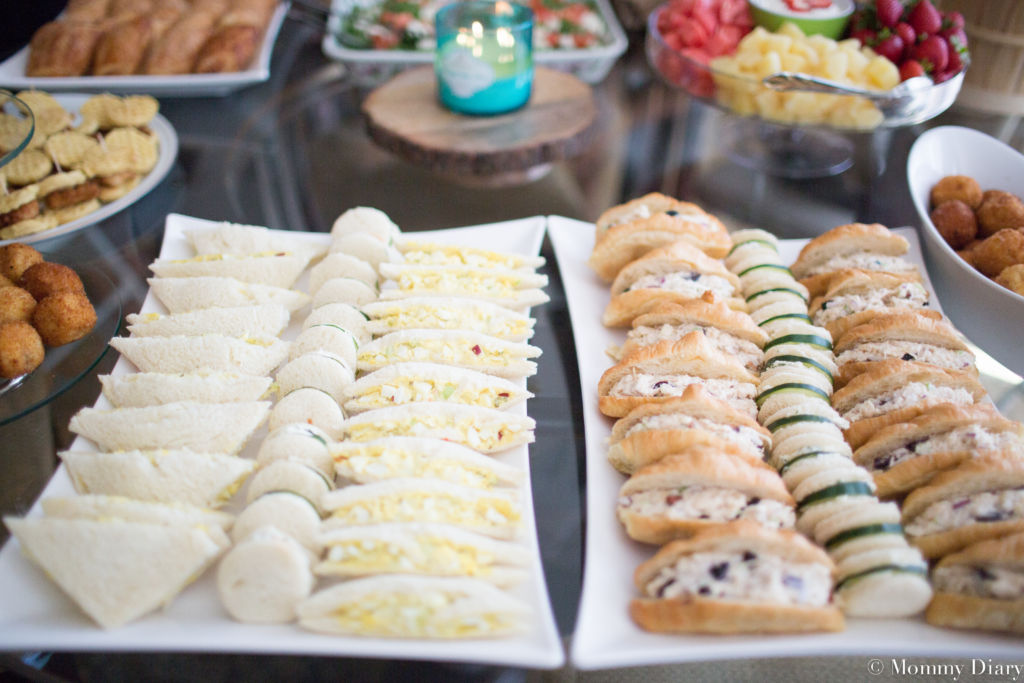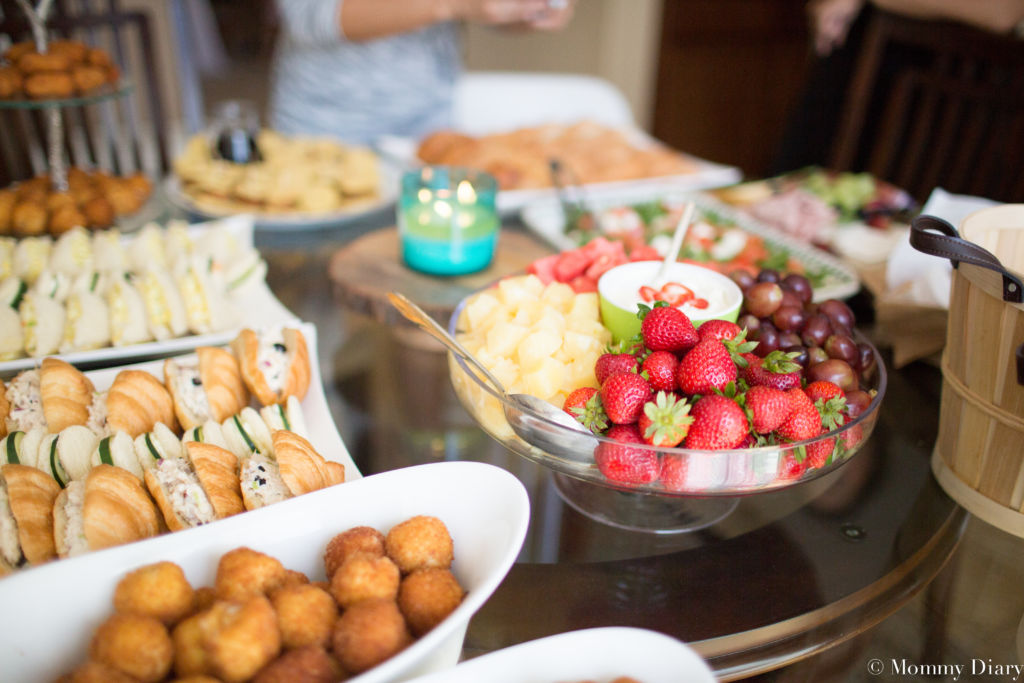 Overall the baby shower turned out amazing and we had a great time. I can't wait to meet my sweet niece Nora. She's going to be beautiful just like her mama. If you're reading this Cassie, congratulations again!

Thank you for reading and please pin the photo below to support this blog!