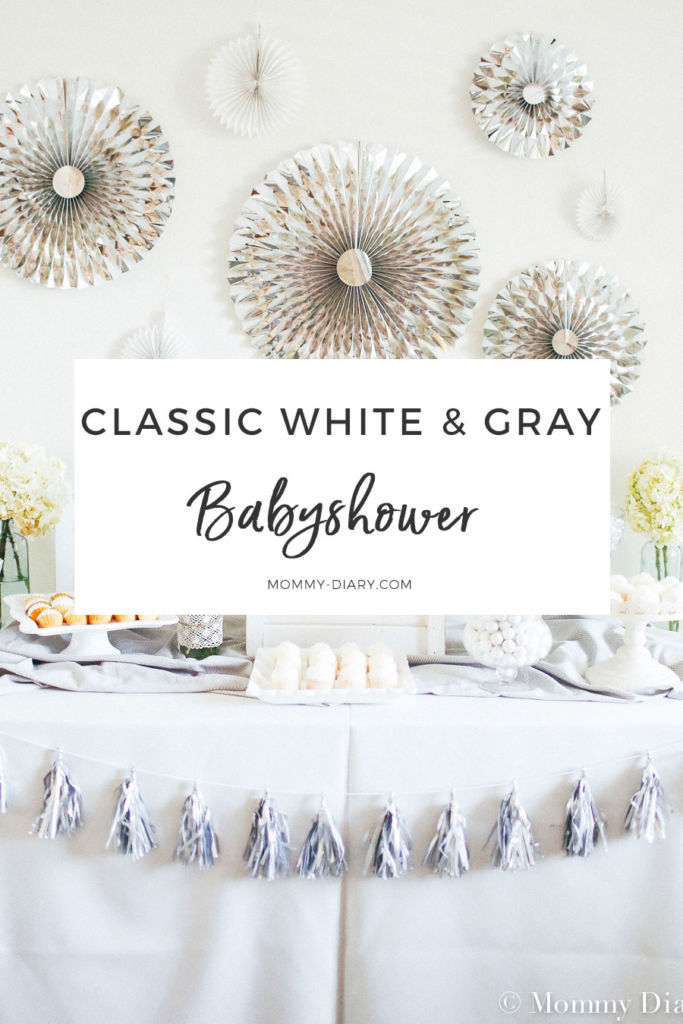 This past weekend, three of my closest girlfriends hosted a baby shower for me and my family. It was a fun-filled family event where husbands got to mingle, kids swam for hours and moms and friends reconnected with each other. It's been nearly 9 years since my last child so it felt like the first time all over again and I'm extremely grateful for all our friends and family who showered us with love, well-wishes and generous gifts.
The three hosts did a wonderful job planning and setting up the event. One friend even flew in from San Francisco to LA for my baby shower (thanks Jin!) and each of them put so much work, thought and love into the event that I truly felt loved and blessed to have such wonderful girlfriends in my life (thank you Cassie and Nana!).
All I had to do was tell them what color scheme I wanted (I told them something neutral and clean with white, gray and/or silver) and everything was executed perfectly. After having two daughters it was refreshing to use colors other than pink and purple and the clean minimalist colors matched our nursery and home decor perfectly.
For the privacy of our guests, I won't be posting photos of family and kids but here are detail shots from the event. As you can see, the entire event was very gender neutral with a touch of silver and boy-friendly details.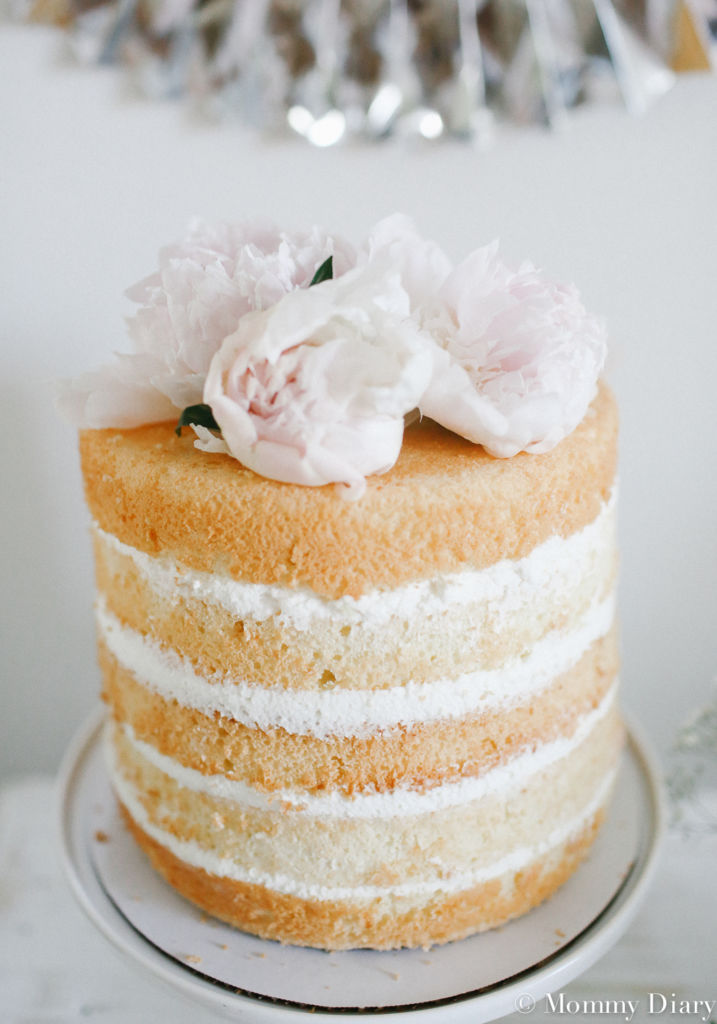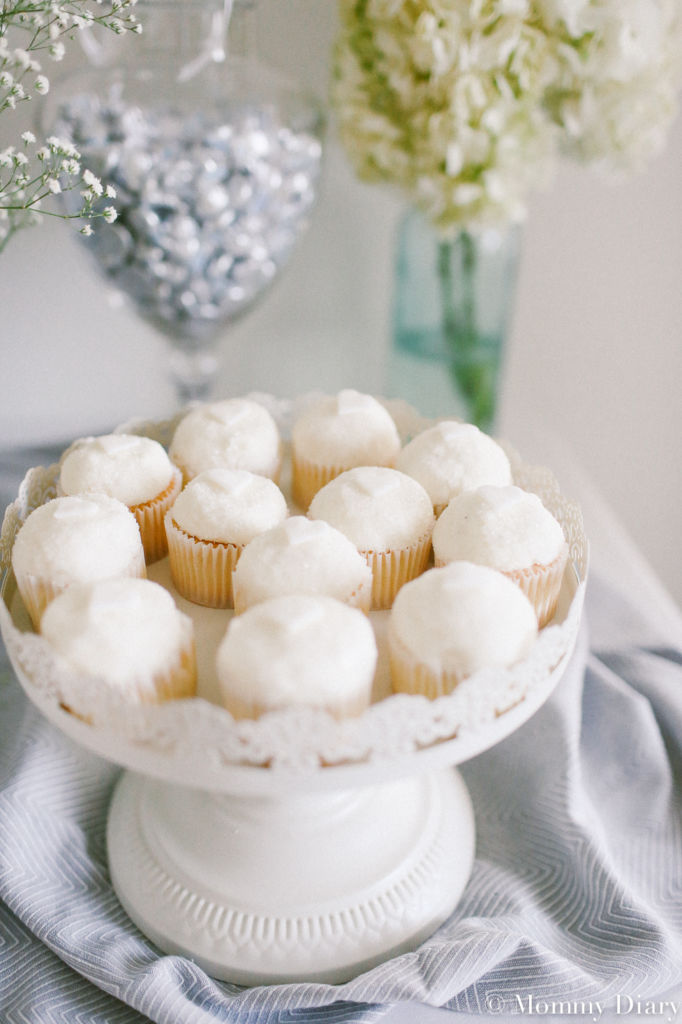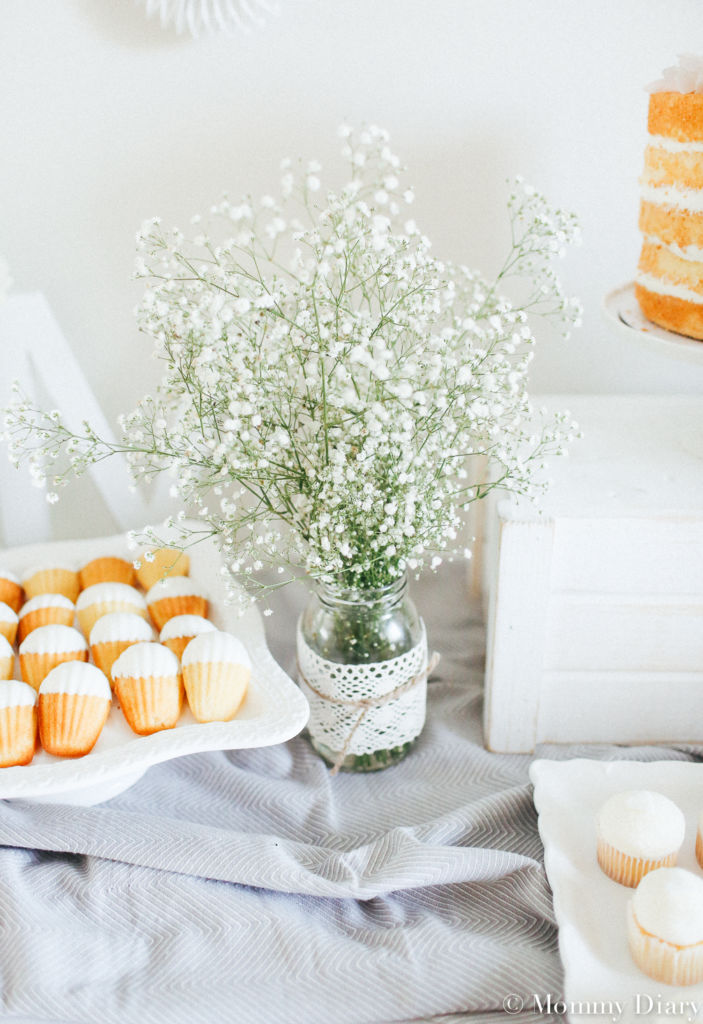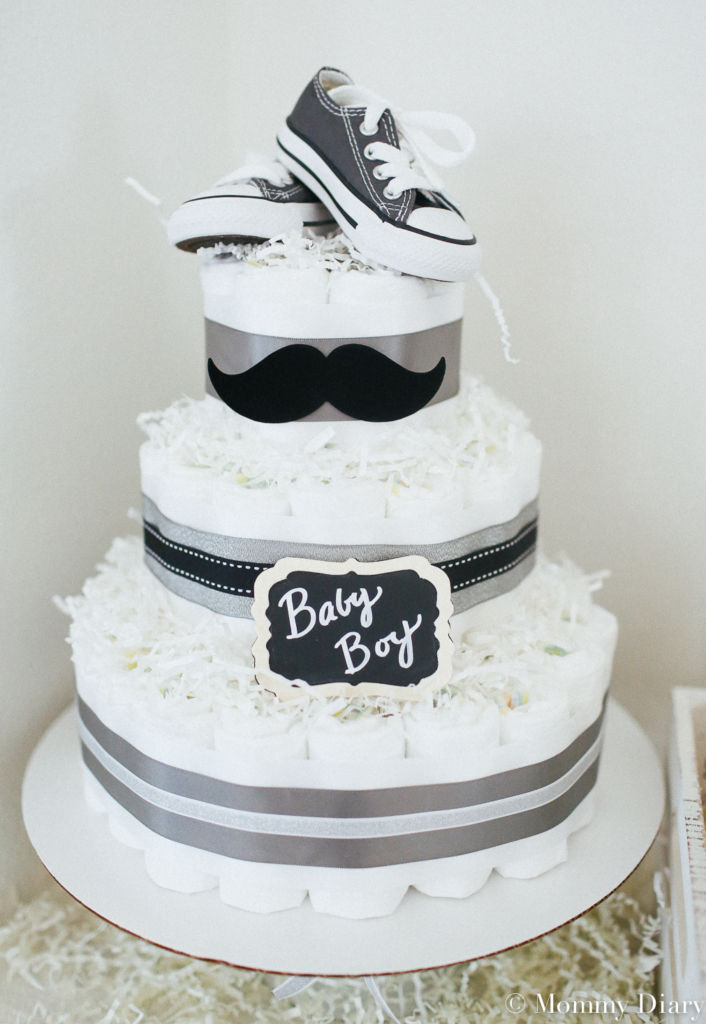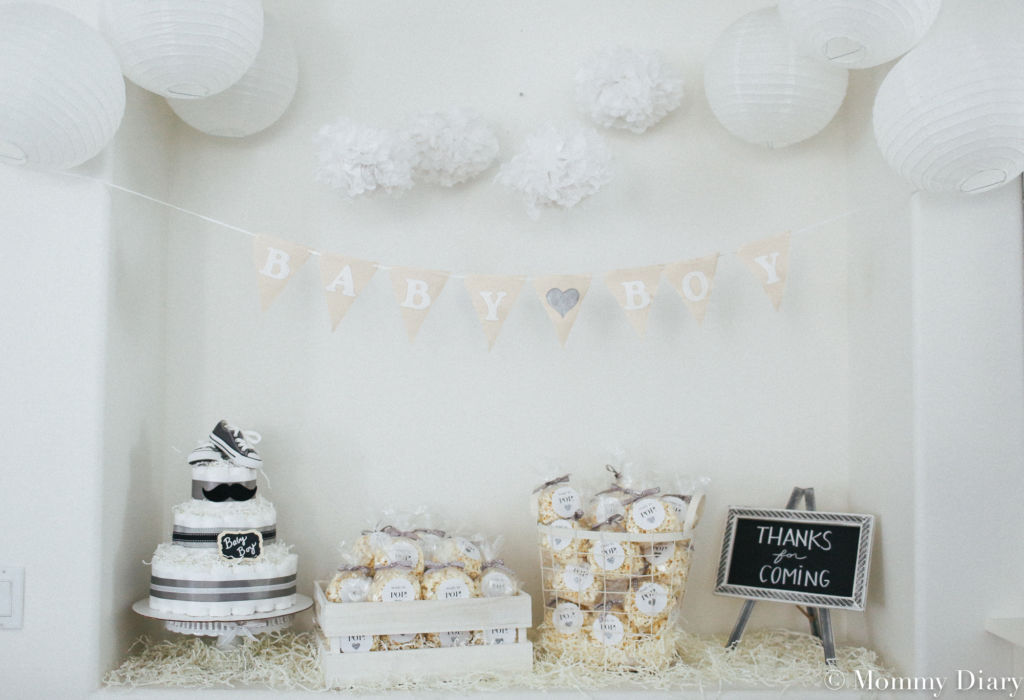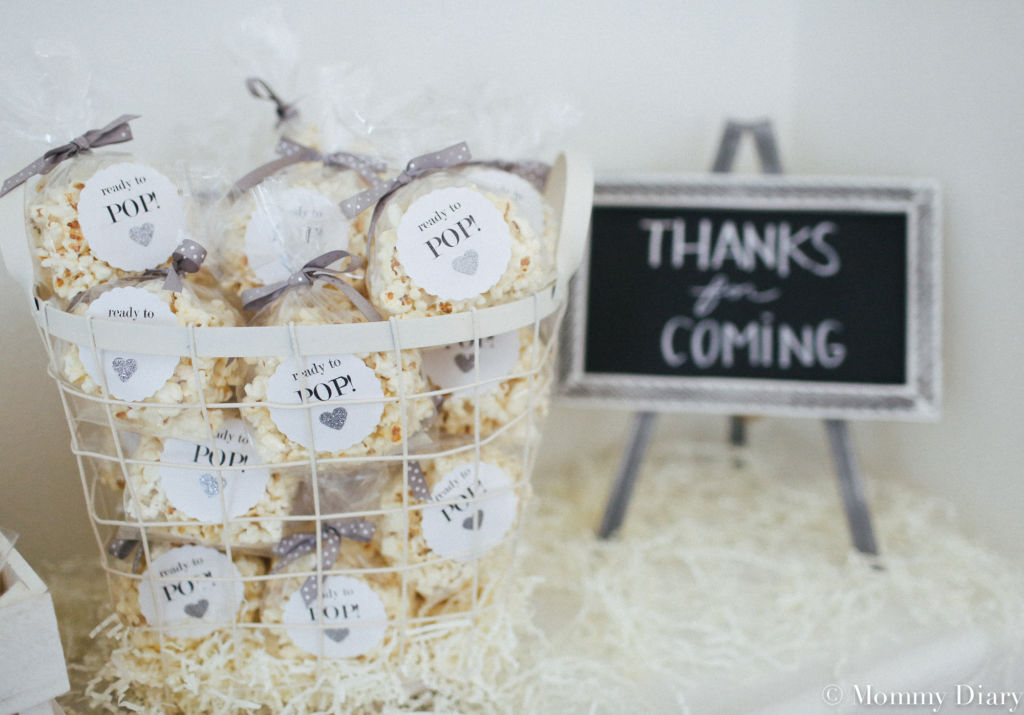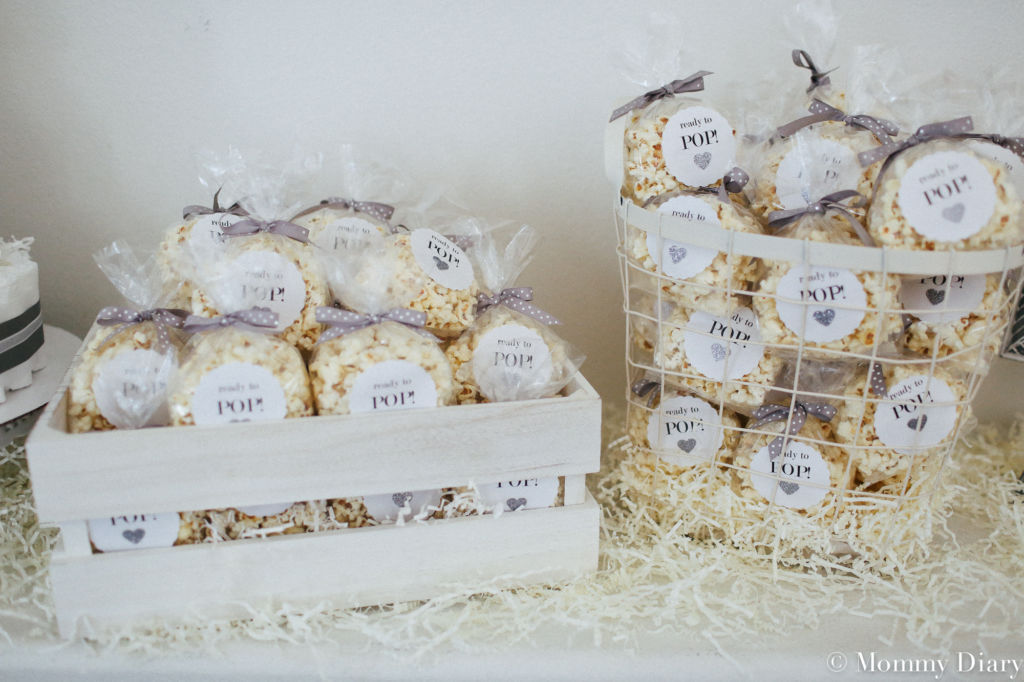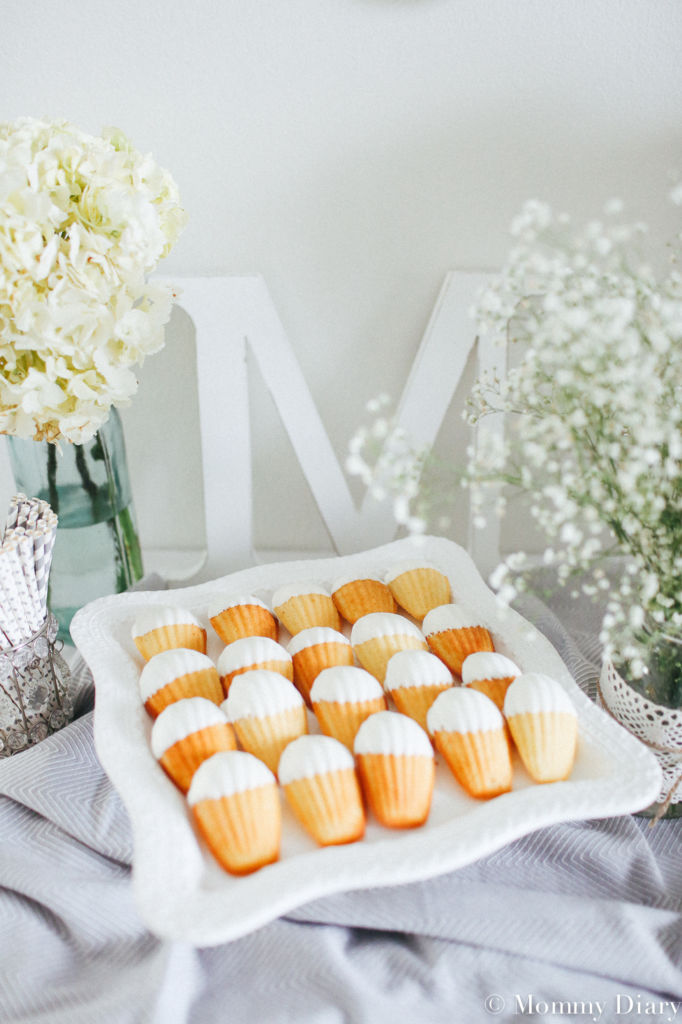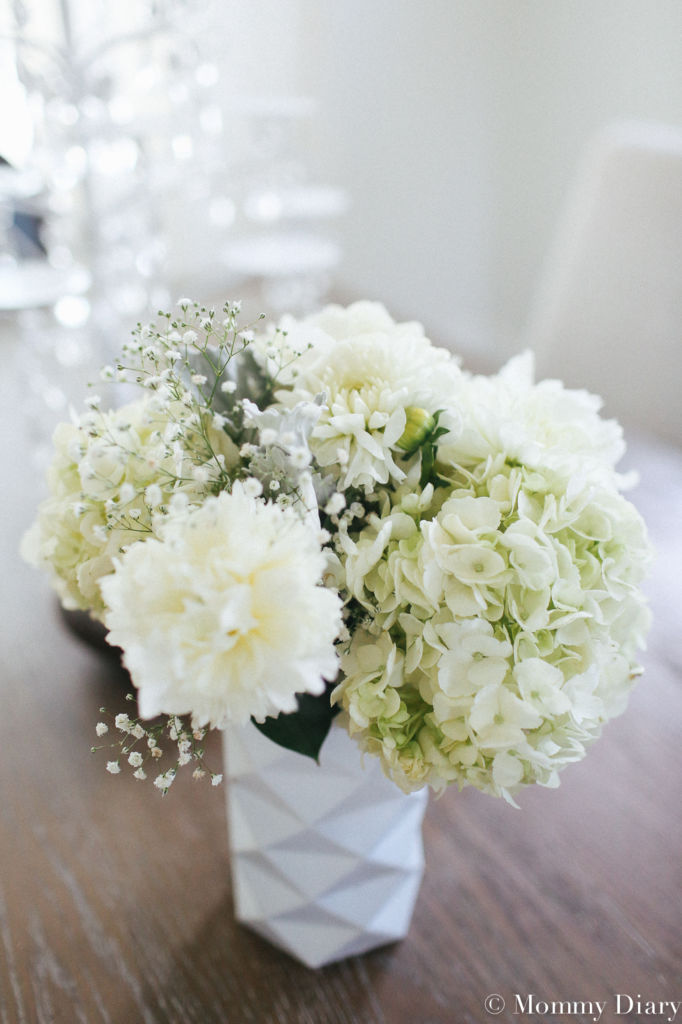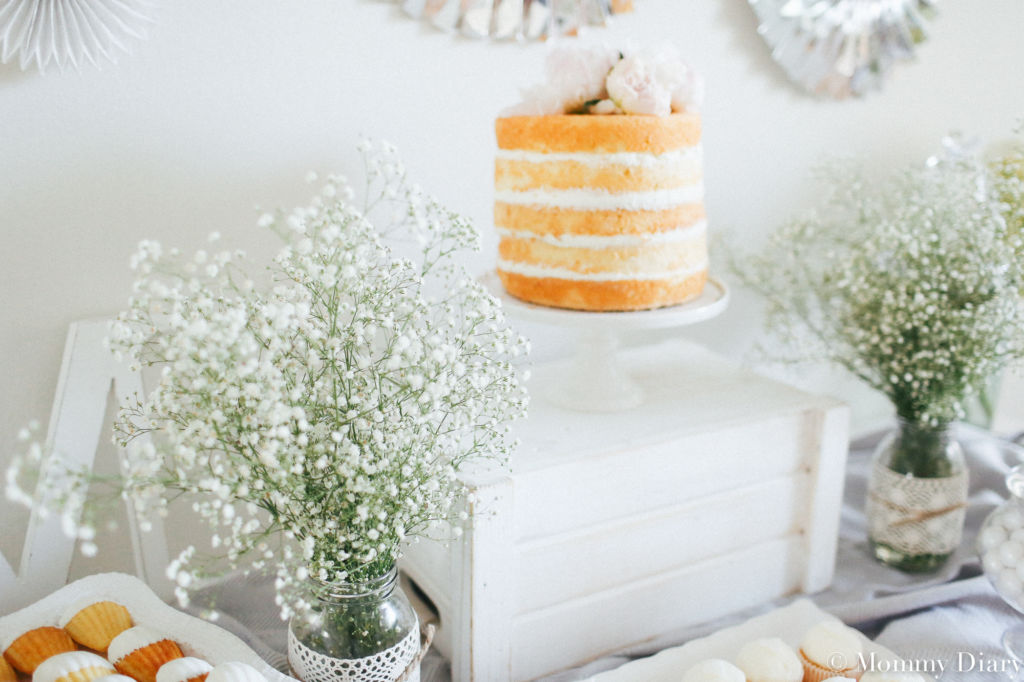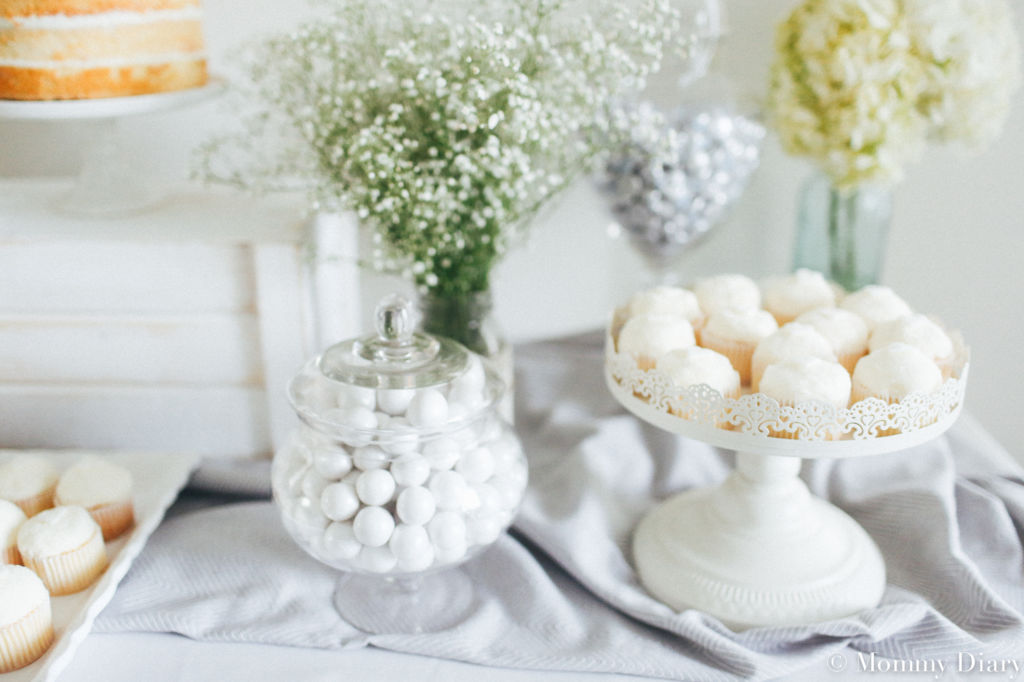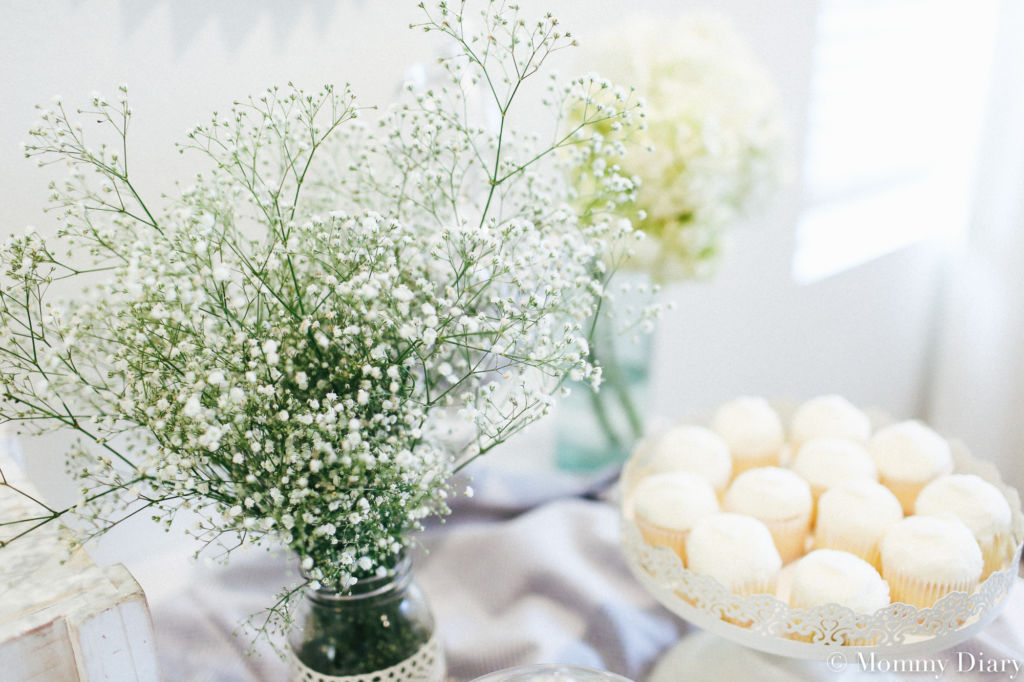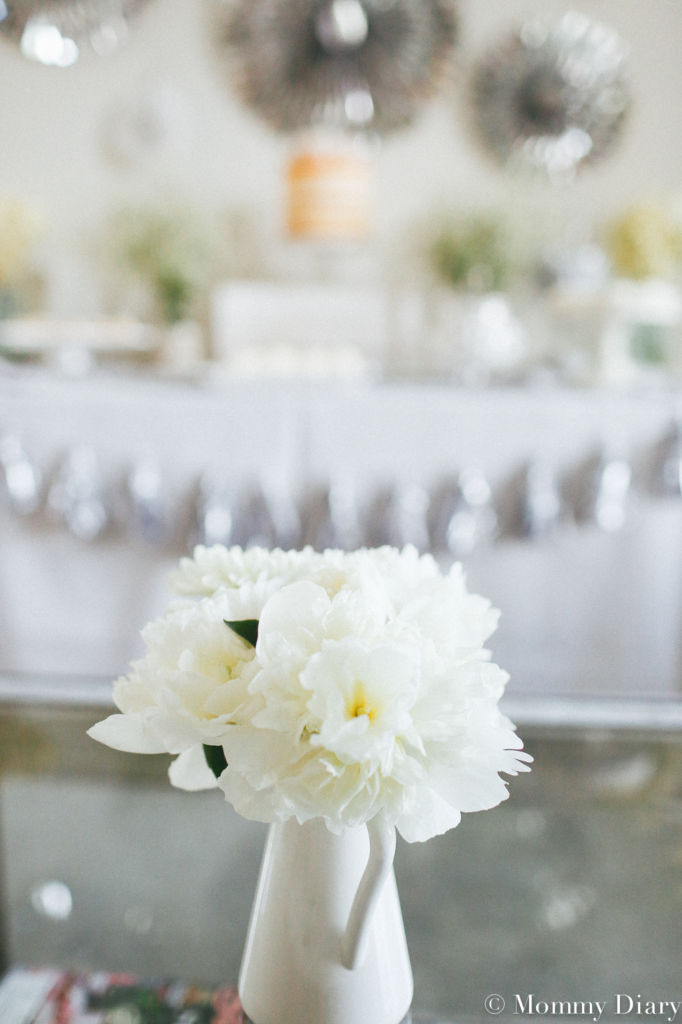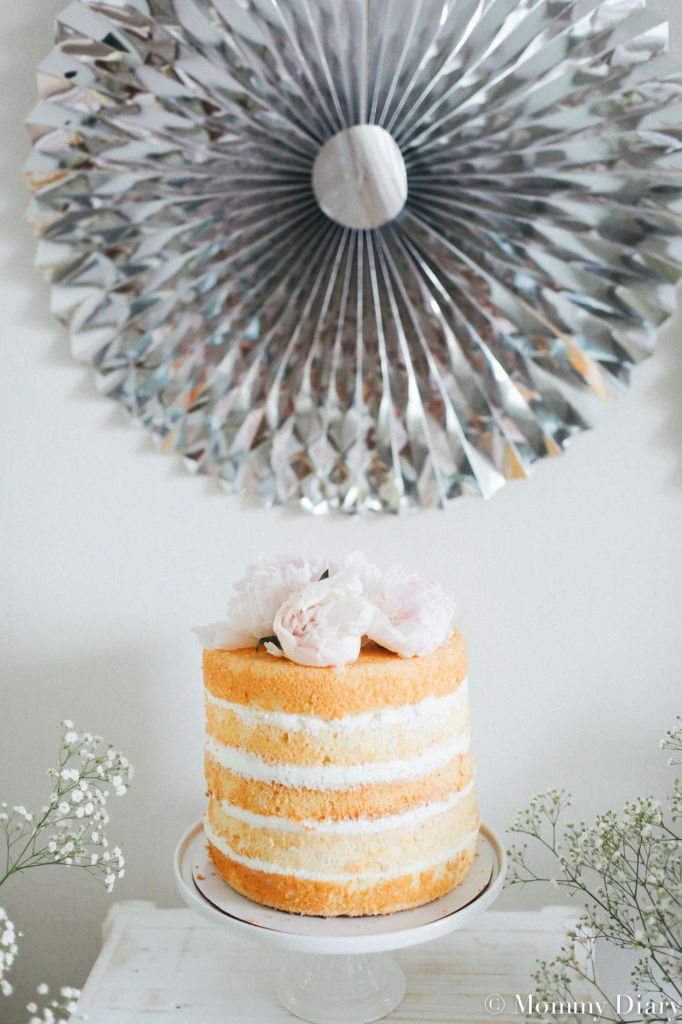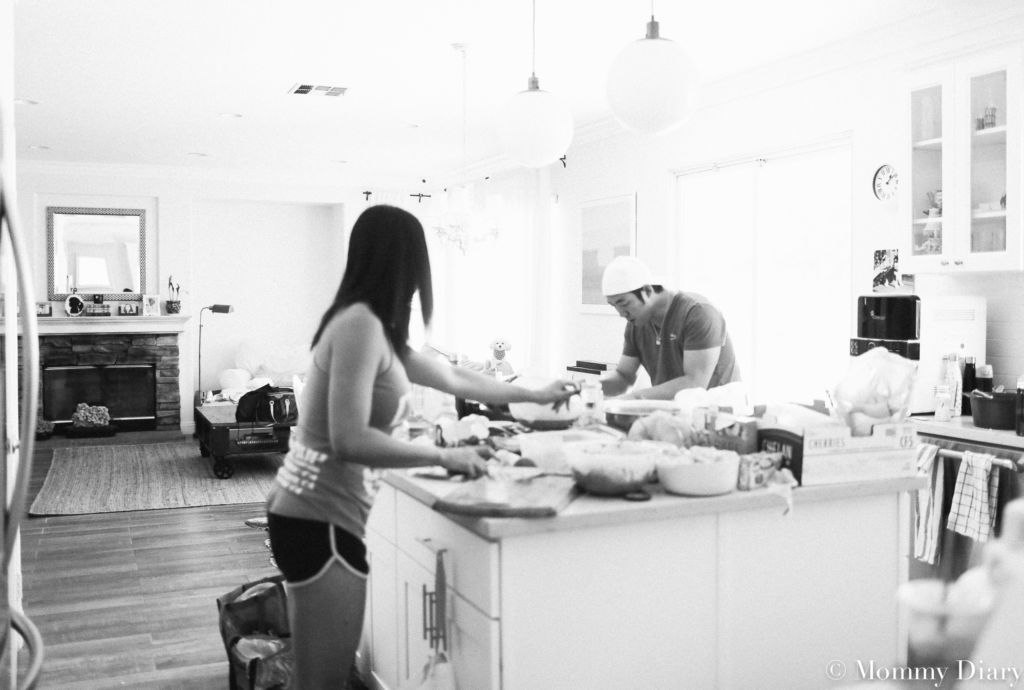 My dear friend went above and beyond with food and cooked up a storm in the kitchen. Most of the food was homemade and I was seriously so impressed with her cooking skills. I have such talented friends!
Menu included sandwich station, carne asada/ chicken taco station, pasta, greek pasta salad, mashed potatoes, mini cheeseburger bites, chocolate dipped waffle fruit cones, veggie train, and Porto's pastries.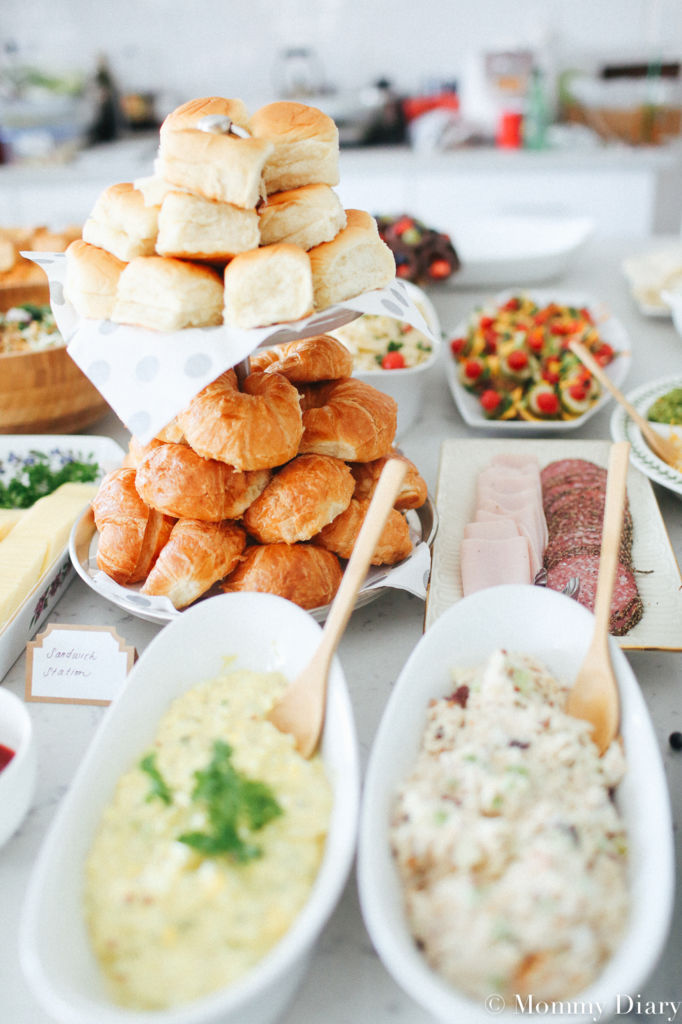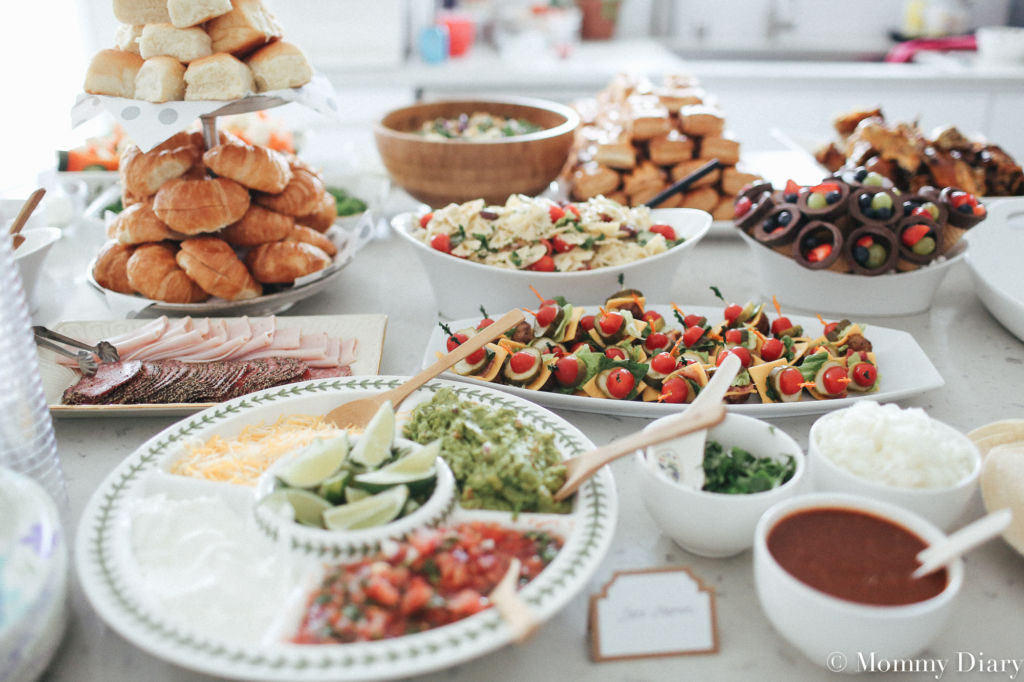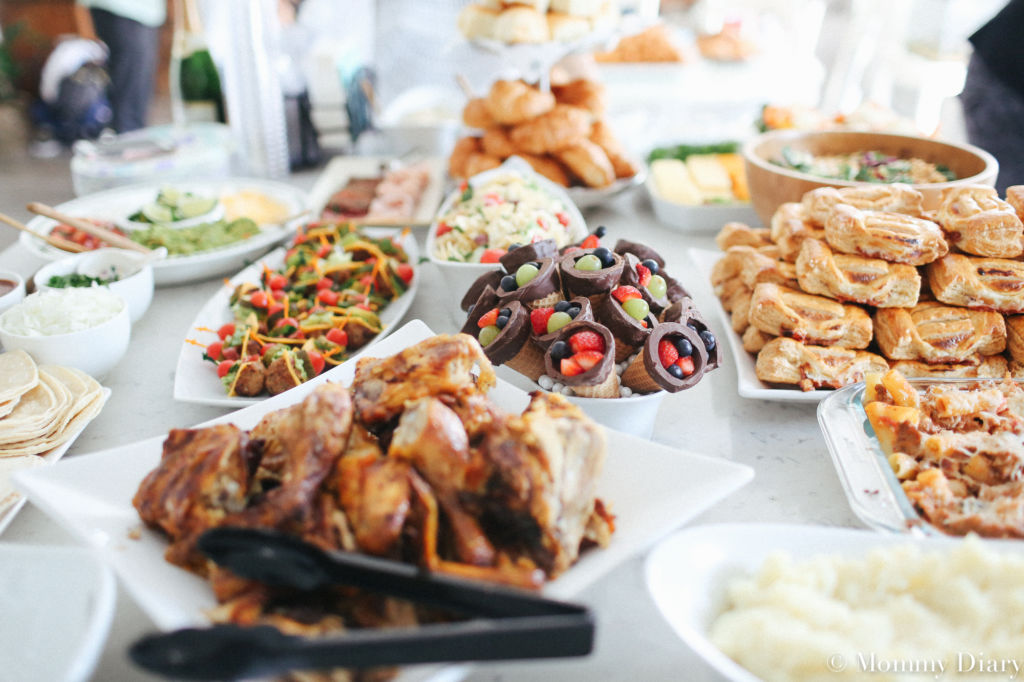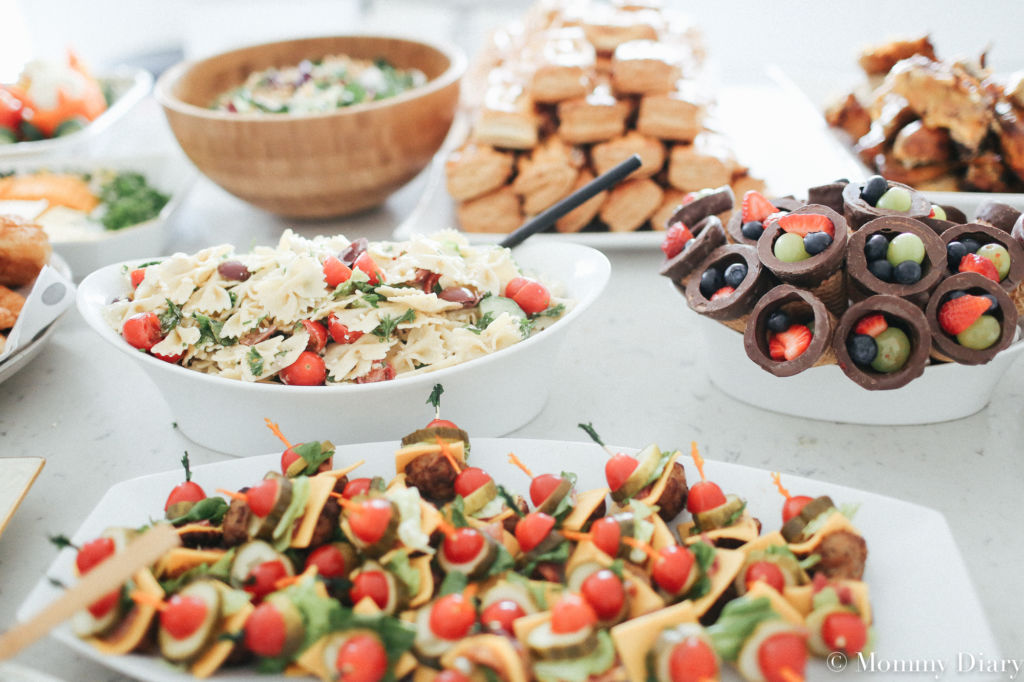 And a few photos…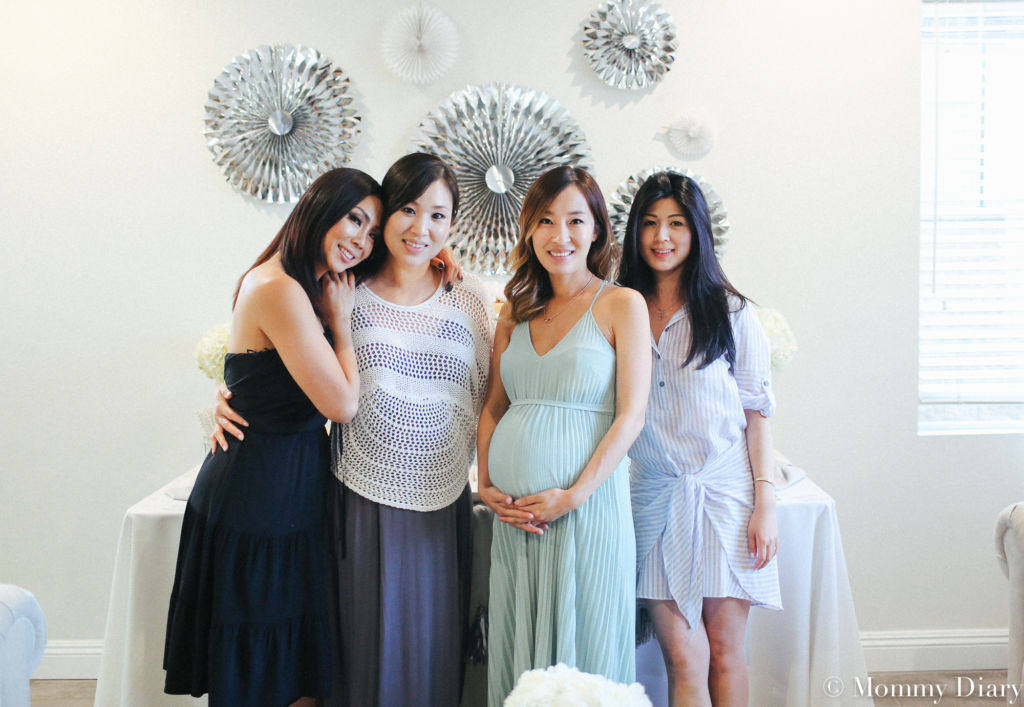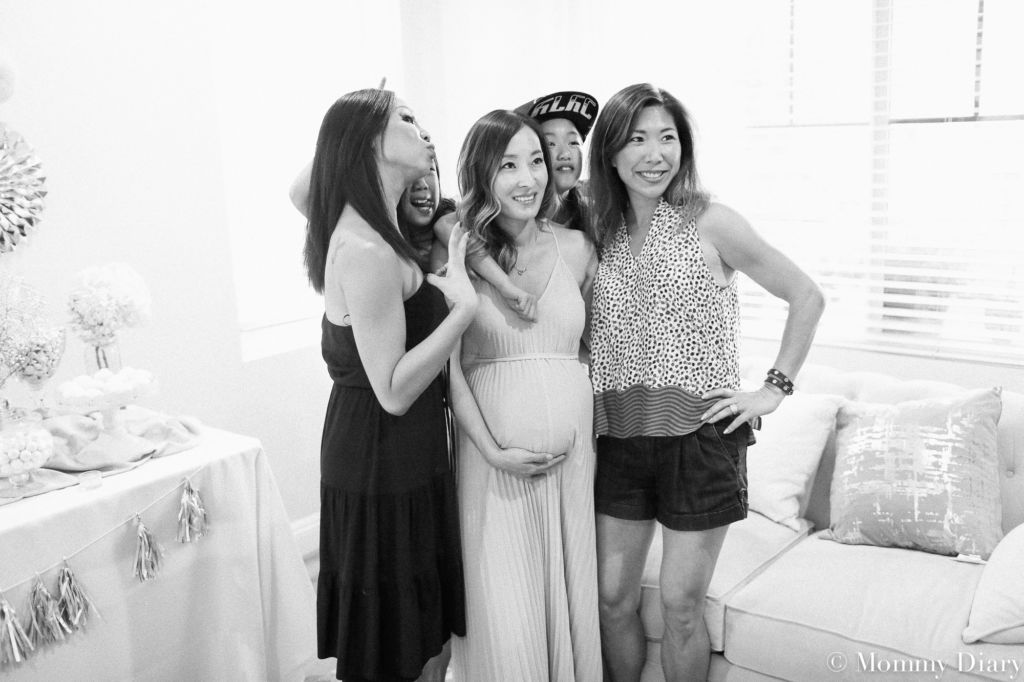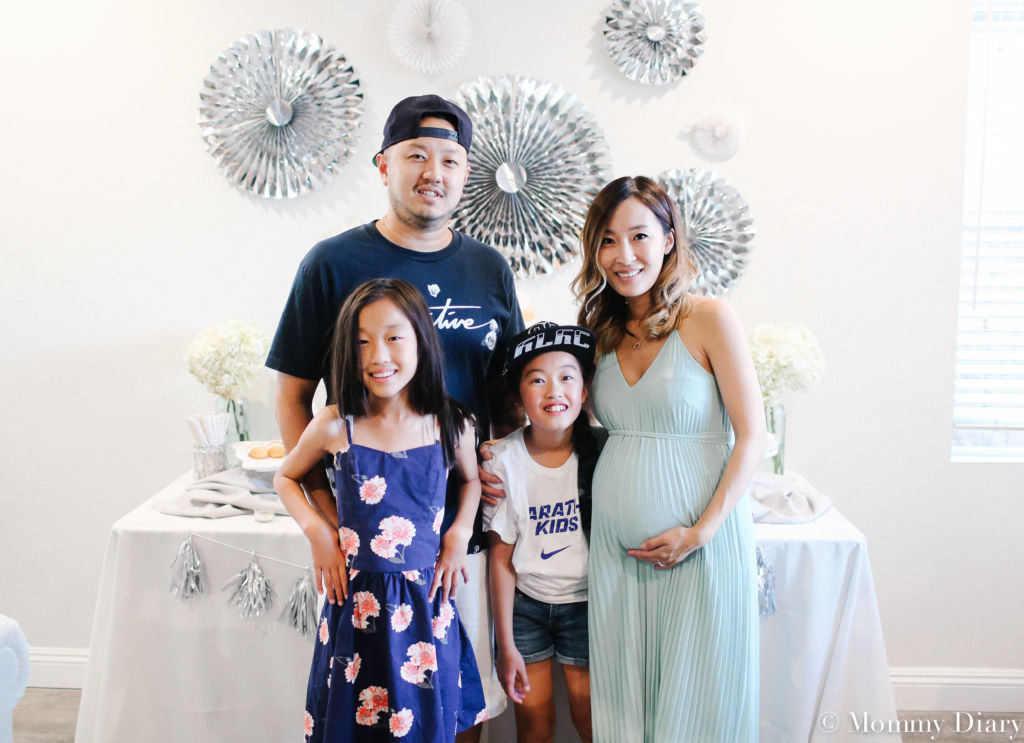 It was such a blessed event filled with so much love from family and friends. The older I get, the more I realize the power of support from people who genuinely love and care for you and your family. Now that the maternity photo shoot and baby shower are both done, it's time to relax, take care of this baby and really prepare to welcome a new addition into the family. I still can't believe I'm soon going to be a mom-of-three!
It's been heating up here in So. Cal (today was 105 degrees) and I don't know how I will get through the last 8 weeks in this heat wave. This is my first summer baby and it sure feels different than my winter/spring babies. Kudos to all amazing mothers out there who sacrifice so much for their children. You are all super heroes in my book!
If you like this post, please pin the photo below or leave a comment. Each pin and comment supports this blog! Thank you! 🙂