When I found out I was having a 4th child, my 3rd daughter, I knew I wanted her nursery to be more gender neutral with earthy colors. She would be sharing her room with her older brother so I wanted it to be girl friendly without being overly feminine.
In this post you will find some of my favorite nursery decor items as well as gender neutral inspirations and colors. I'll also share my favorite baby products to help you design a space that's functional, stylish and modern without breaking a bank.
Gender neutral nursery inspiration for baby girls and boys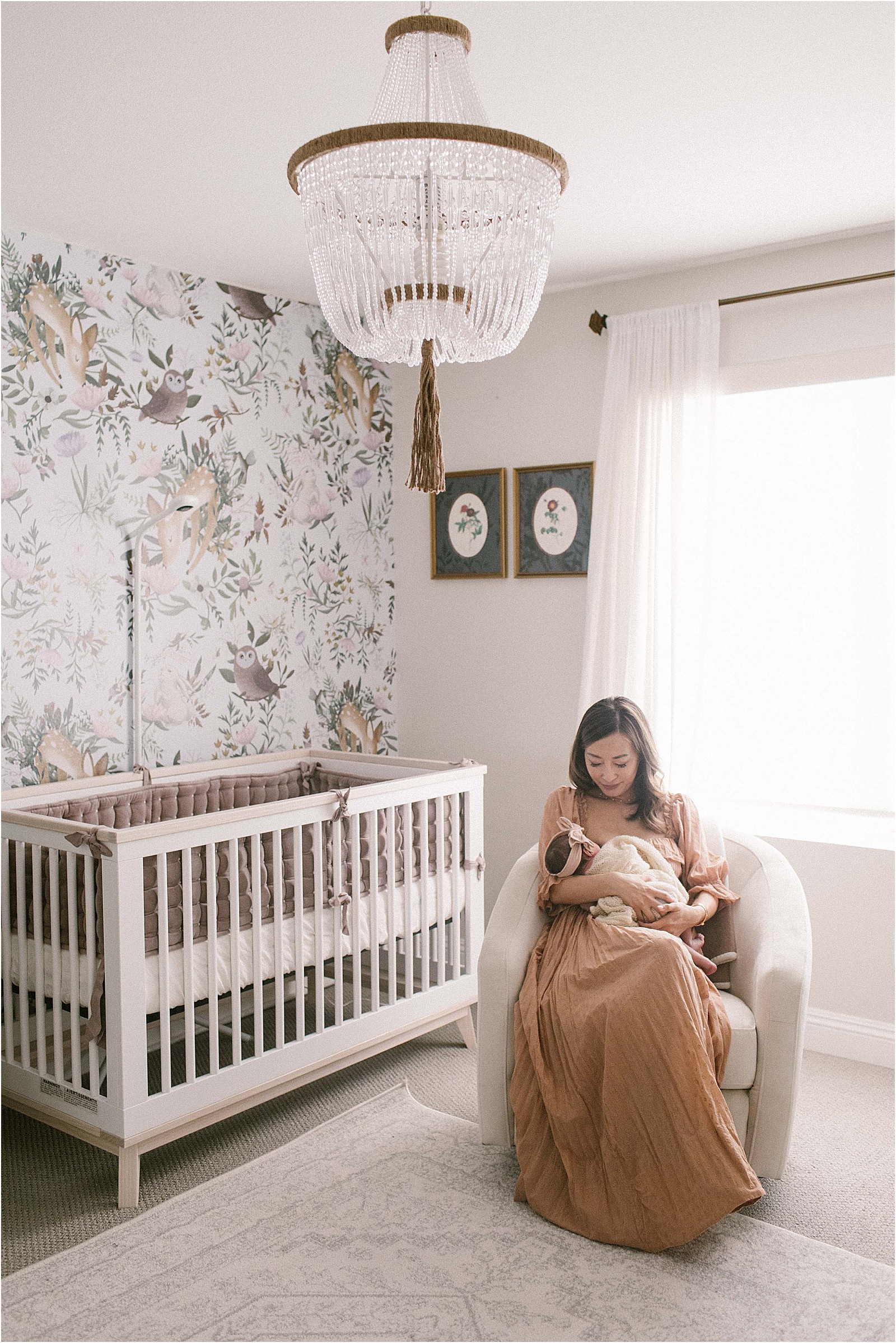 Gender neutral colors: cream, beige, brown, mauve, touch of gold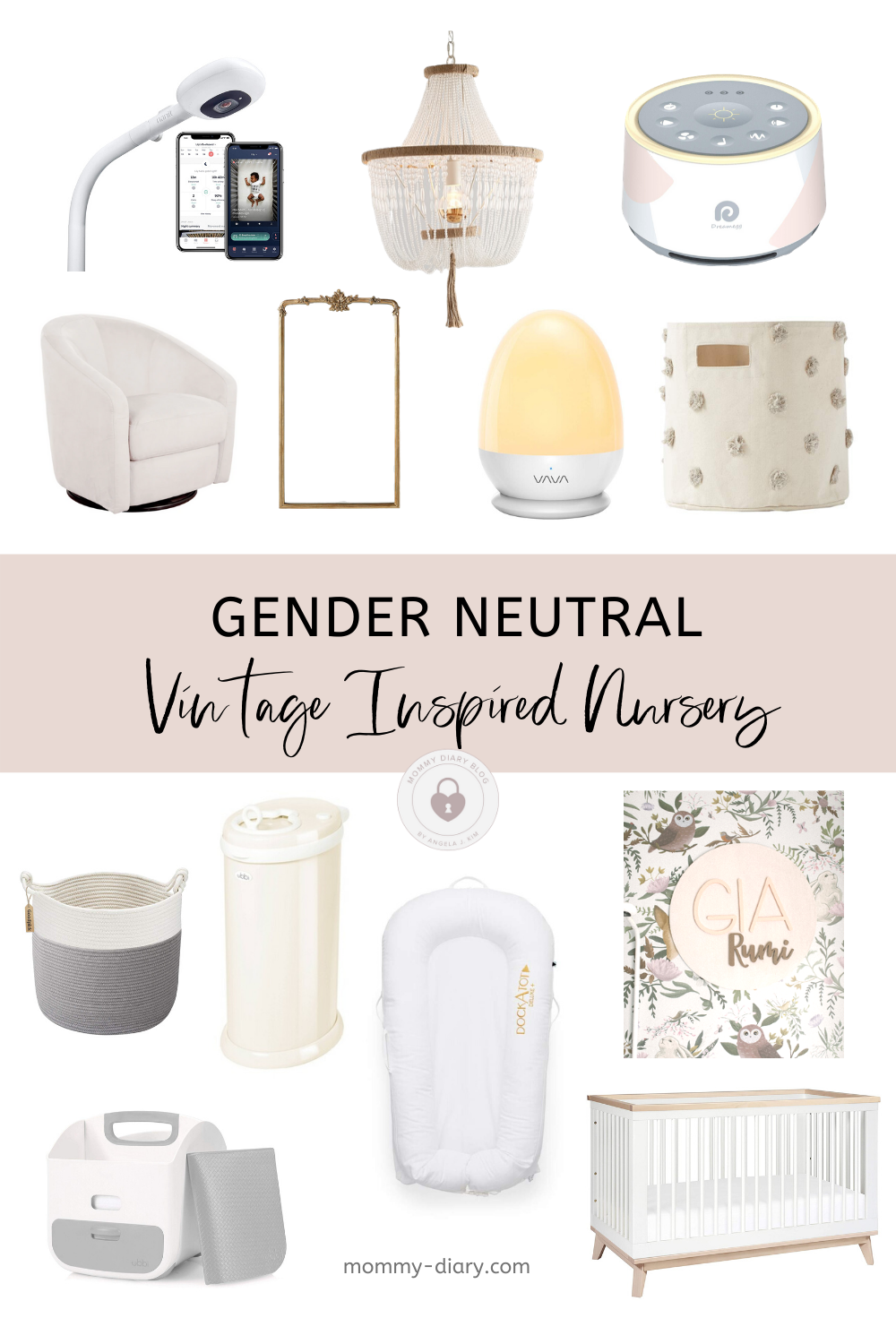 1. Scoot convertible 3-in-1 crib by Babyletto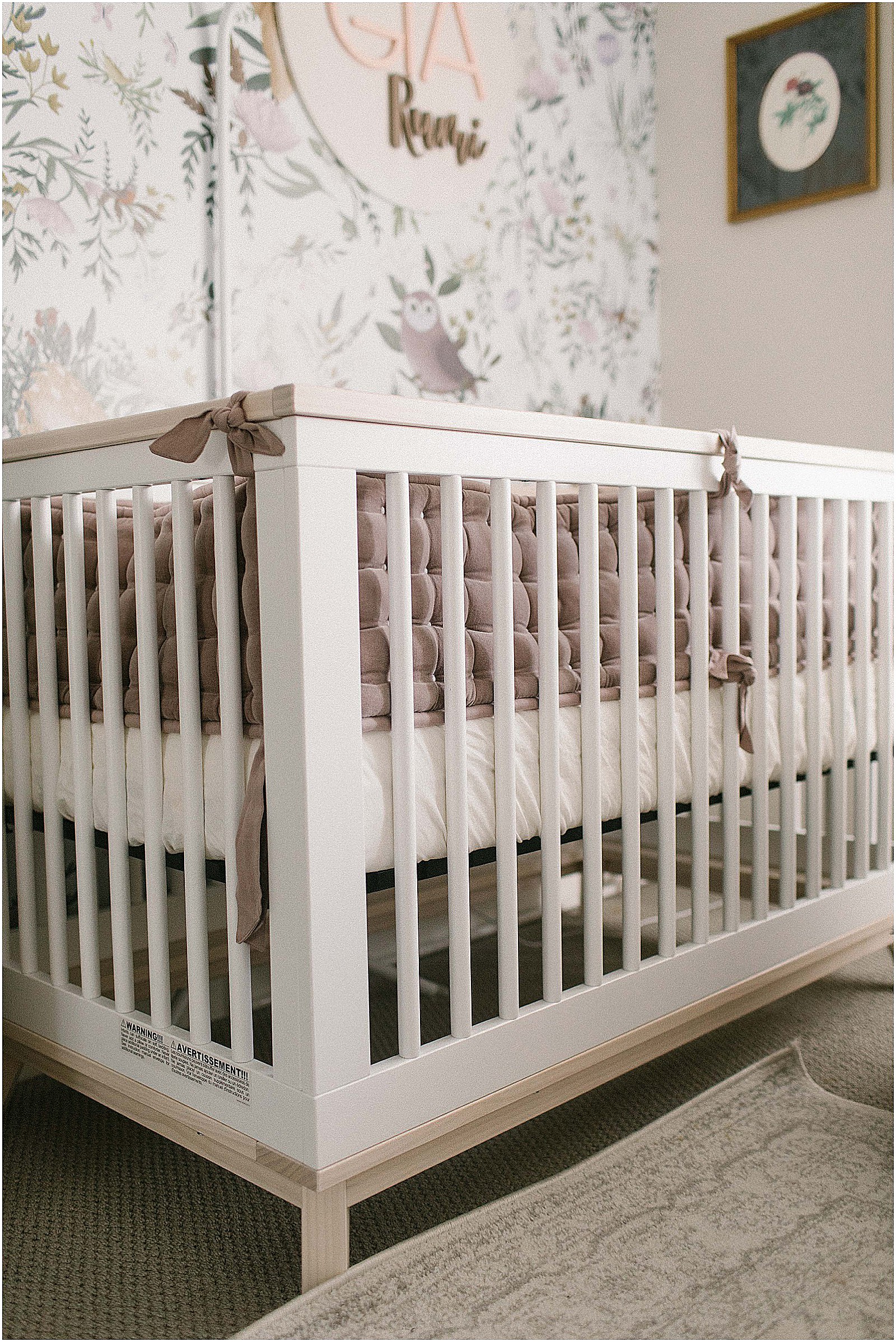 I love this Scoot 3-in-1 Convertible crib by Babyletto for its mid-century modern style. The angular feet and contrast horizontal lines create a vintage, retro feel that's still new. The colors are neutral so it works for both girls and boys (even for future siblings) and it also converts to a toddler and day bed for lasting use.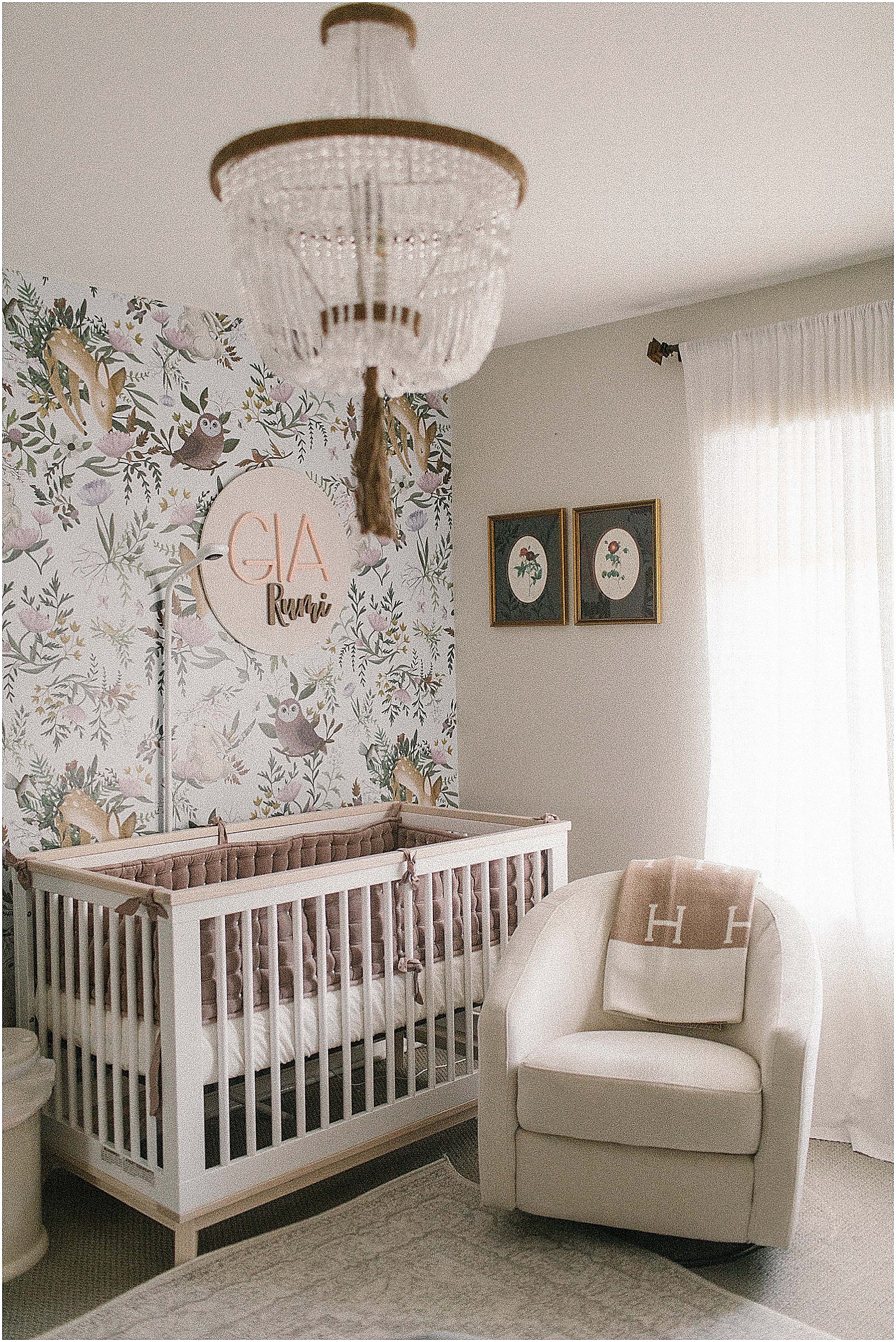 2. Madison swivel glider chair
I've been using this Madison swivel glider chair by Babyletto for months and I love it. It's comfortable, soft, easy to clean and doesn't take up too much space. I like the neutral cream color that matches any decor. It's perfect for late night feedings, cuddling and reading with your child. The swivel works really well too and I spend a lot of time in it.
This is the perfect nursery chair that'll last through different stages of your child's life.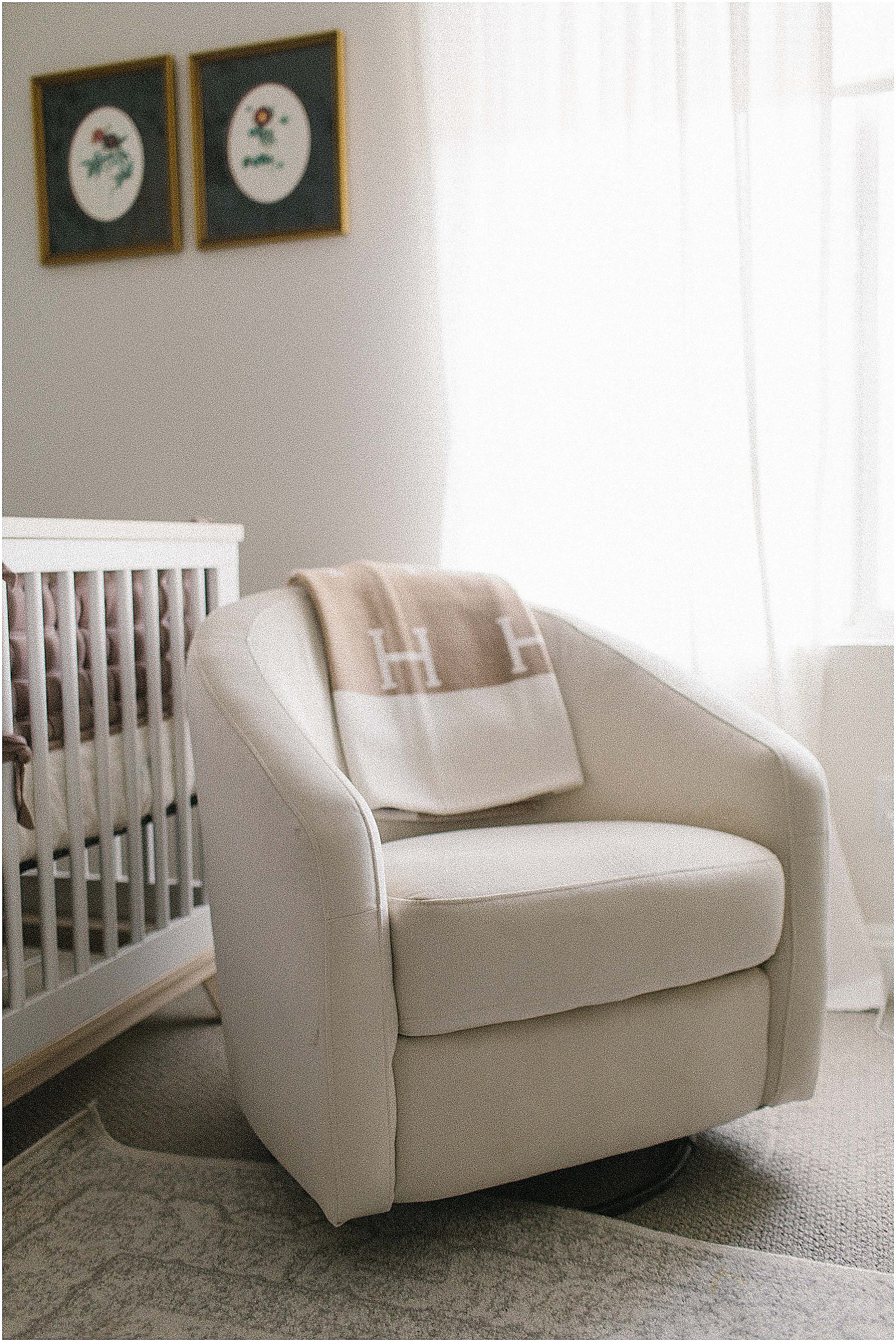 3. Vintage dresser & bookcase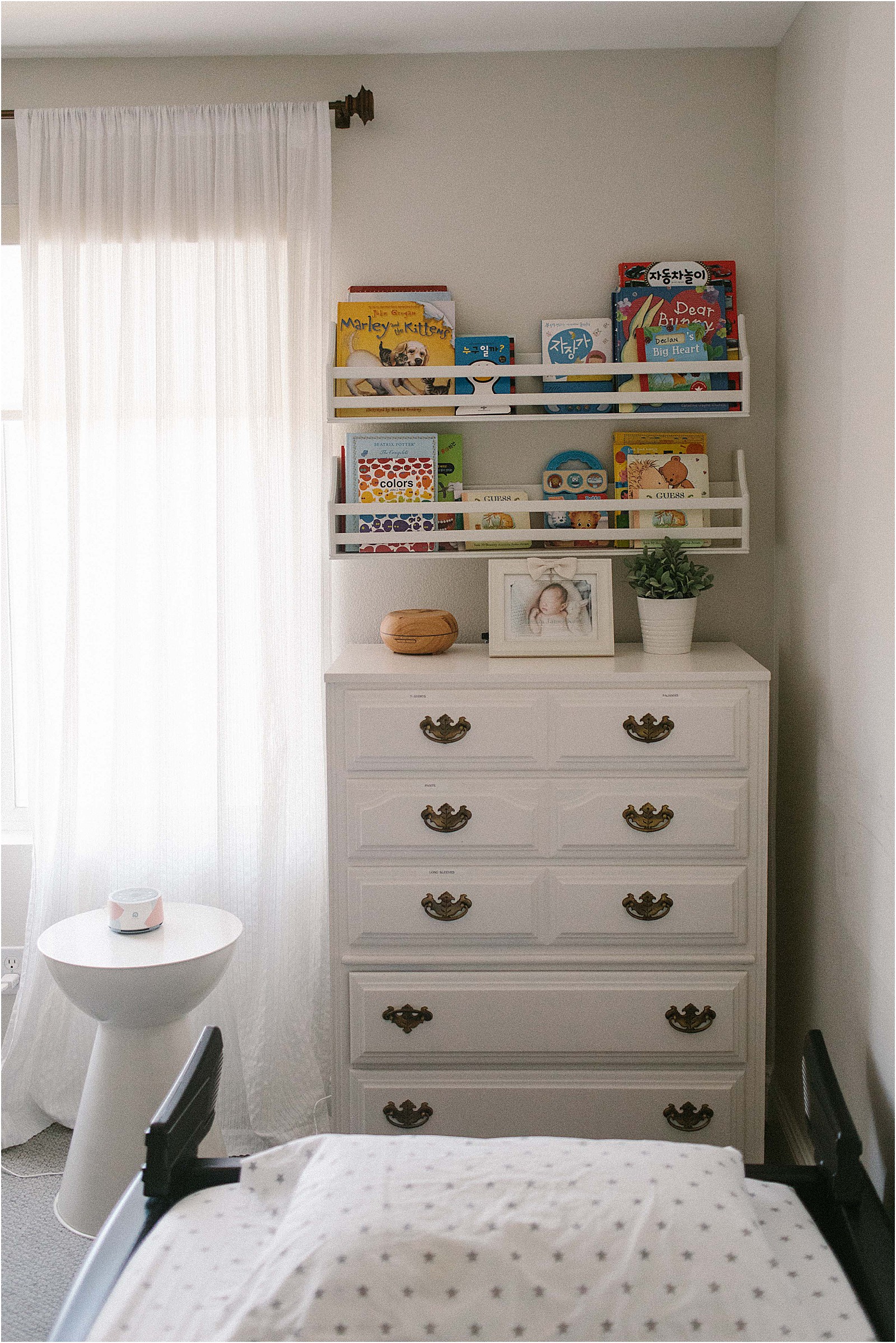 This bookcase shelf is by Pottery Barn but no longer available. You can find a similar one here from Amazon. Here I'm using two wall shelves to create a personal library without taking up floor space. I also like that it doubles as colorful wall decor with your baby's favorite books.
4. Gold mirror by Anthropologie
Every nursery needs a mirror and I chose this pretty gold one by Anthropologie. It's heirloom quality and a great vintage-looking piece. I also like that it'll last me through years in difference spaces as it doesn't look too "baby."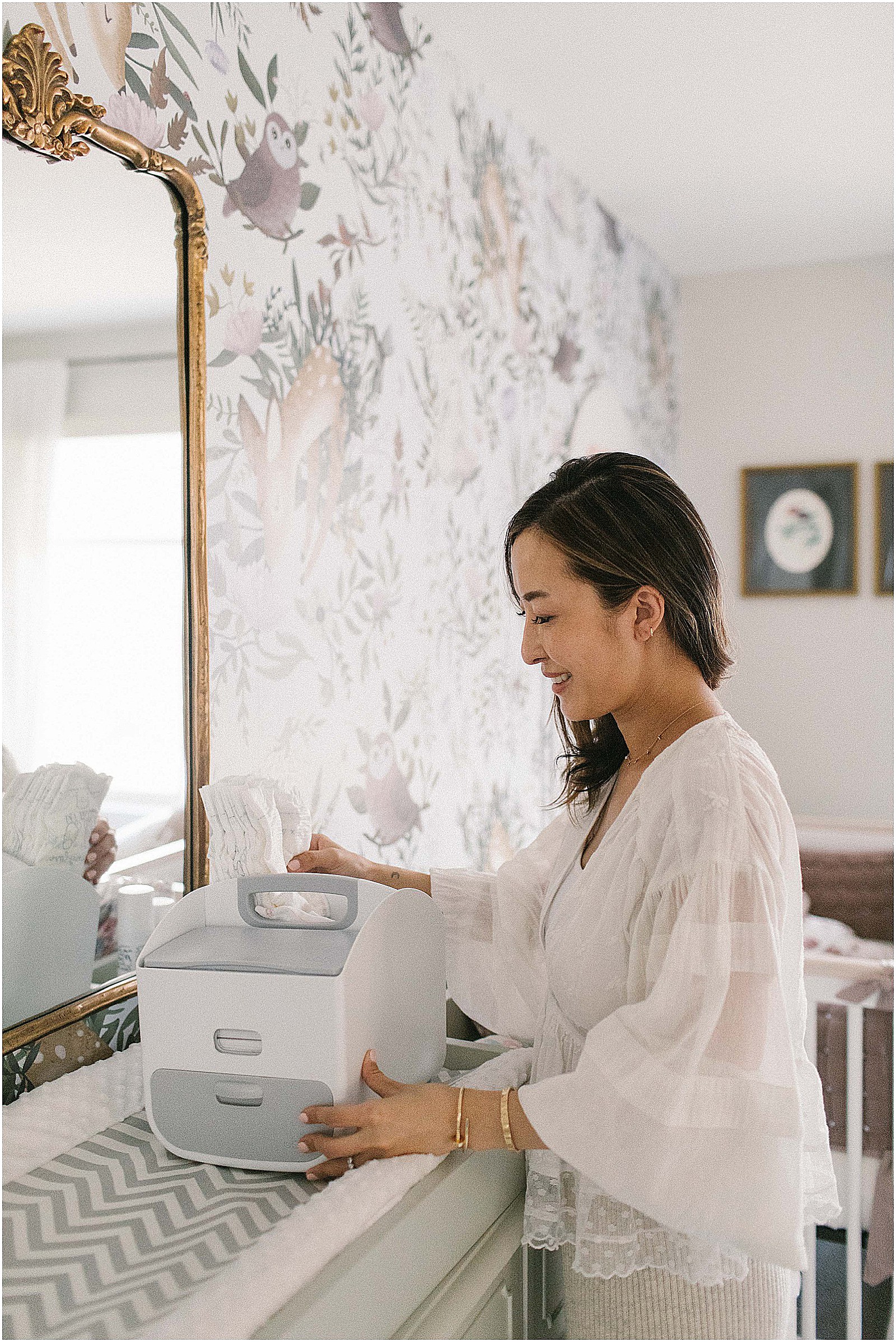 Gold mirror from Anthropologie and portable diaper caddy from Ubbi
This diaper caddy from Ubbi is the best! I like that it comes with a matching changing pad which I use all the time. It has a small drawer where you can store things like bib, pacifier, diaper cream, etc, and a place for wipes (case included) and diapers. I use it by my bed and is perfect for those late night diaper changes.
5. Nanit baby monitor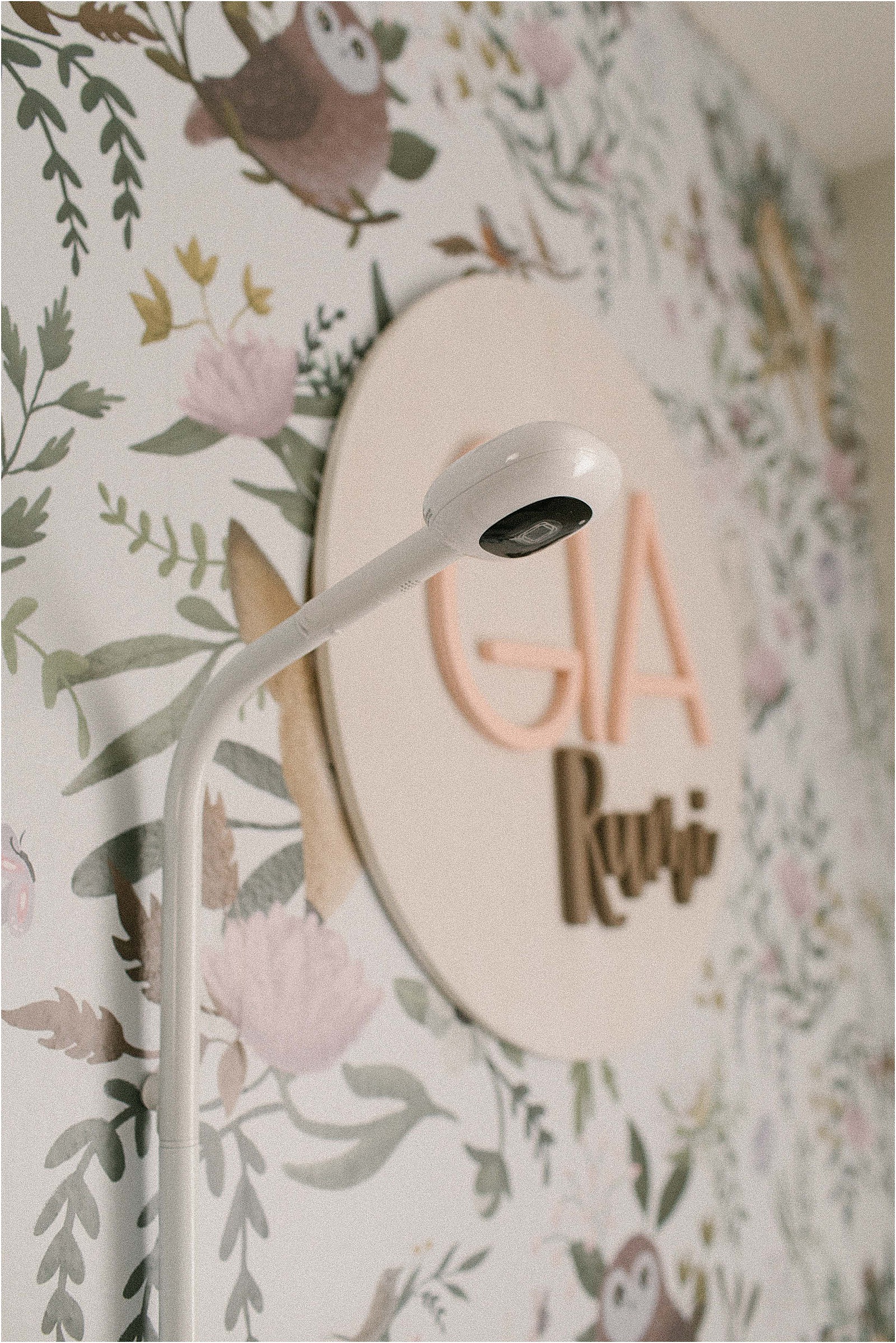 This Nanit baby monitor is the most innovative baby monitor I've used so far. You get a crystal clear HD bird's eye view of your baby from anywhere on your phone. It easily mounts to the wall by the crib. You can stay connected with your baby by hearing and speaking with two-way audio. You can also receive real-time sound and motion notifications with adjustable sensitivity.
Nanit provides your baby's sleep stats each time you lay your baby down, plus a timelapse highlight reel of their sleep so you can rewatch their entire night in seconds. I also love that it allows you to monitor the temperature and humidity which can let you know if the room is too hot/cold and stuffy.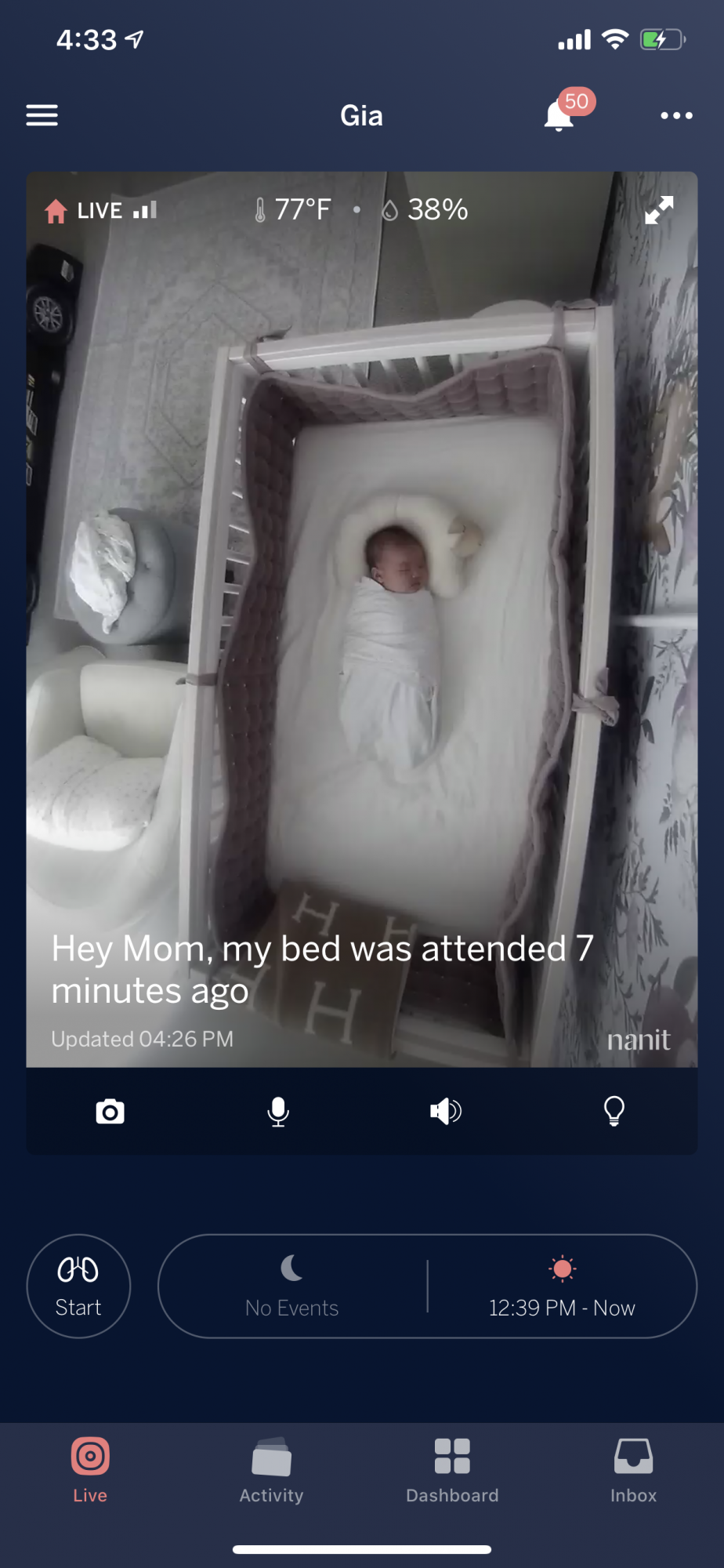 6. Oh Deer! Wallpaper by ANewall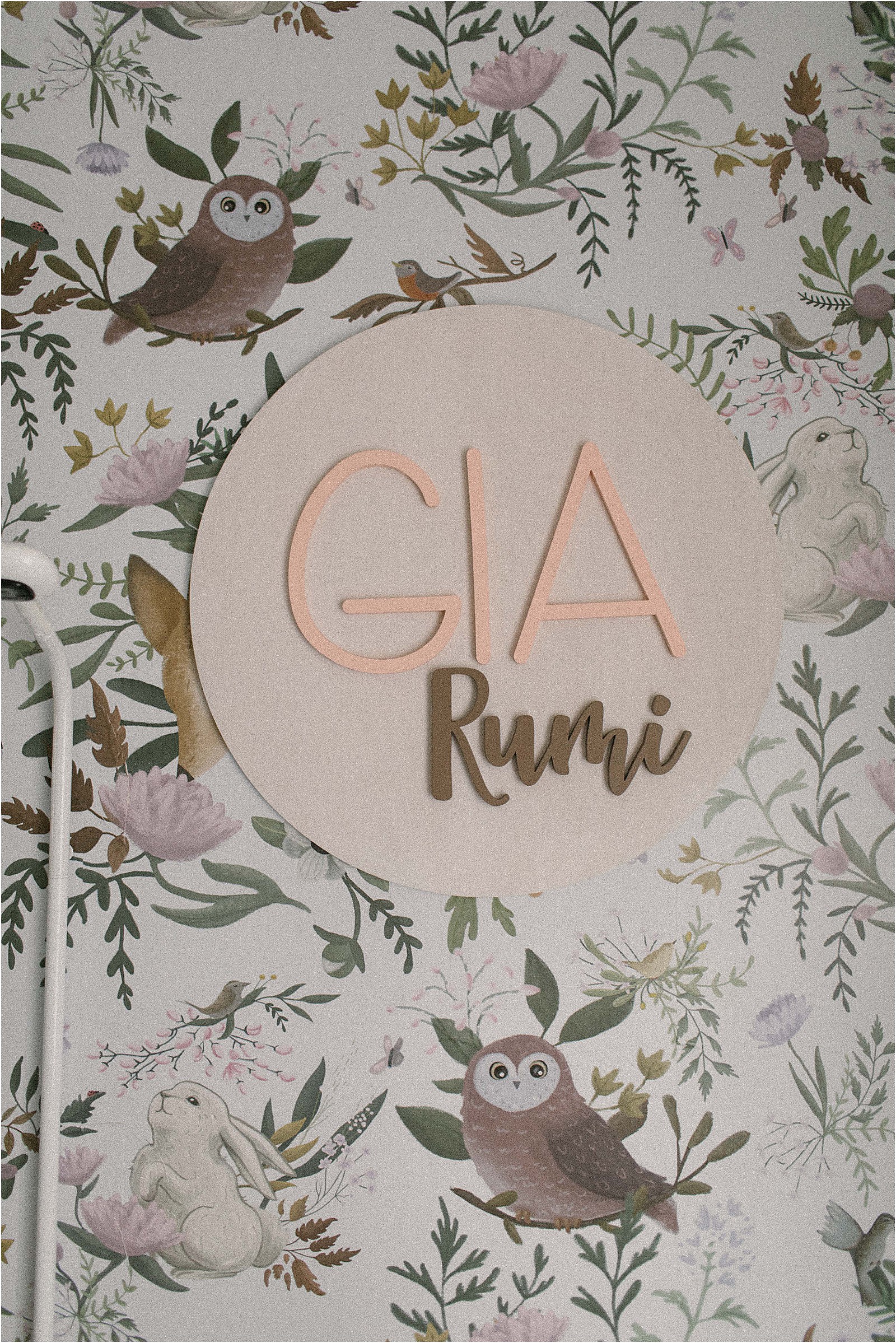 As soon as I saw this vintage-inspired illustration on Anewall website, I knew it would be perfect for my kids. This Oh Deer wall mural depicts a whimsical forest scene with bunnies, owls and deers. I love the bird and greenery details and the neutral colors used throughout.
It makes a bold and whimsical statement in your child's nursery with soft, muted colors.
The custom name sign is by Polymath Mom.
7. Ubbi diaper pail

This Ubbi diaper pail is perfect for any modern nursery. It's made of steel and does a good job blocking out any odor. I also like that it uses any trash bag which means no longer having to buy its own liners for added cost. It has a child-safety lock feature so your kids can't get into it.
8. Organization In The Nursery: bins and baskets

I love these Foldable storage bin from Amazon. It's the perfect size for storage and very well-priced. I purchased 3 more sets for my other kids to store all their miscellaneous items like hats, bags, swim gear etc. It makes it so much easier to keep their room organized. I also like using baskets for storage.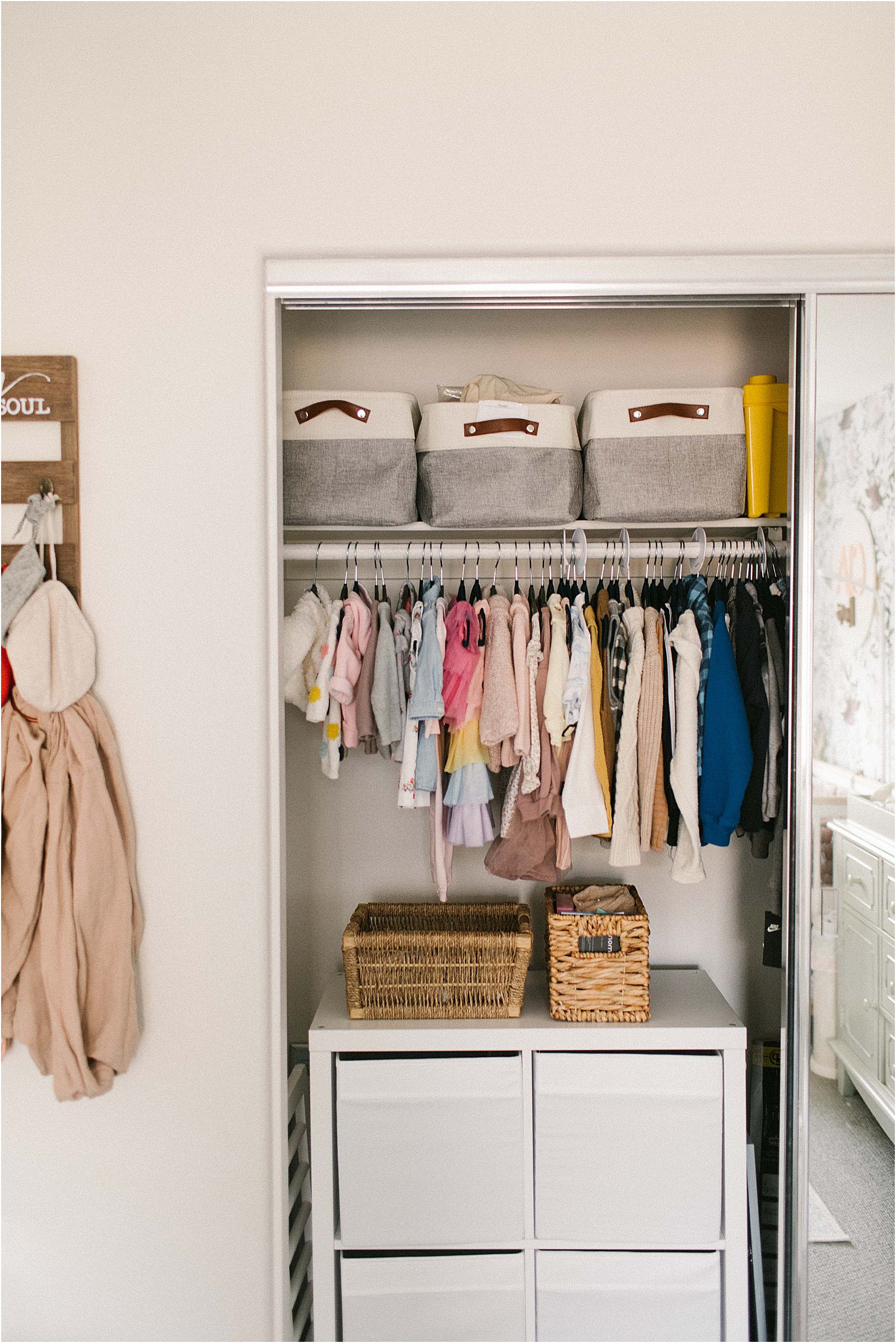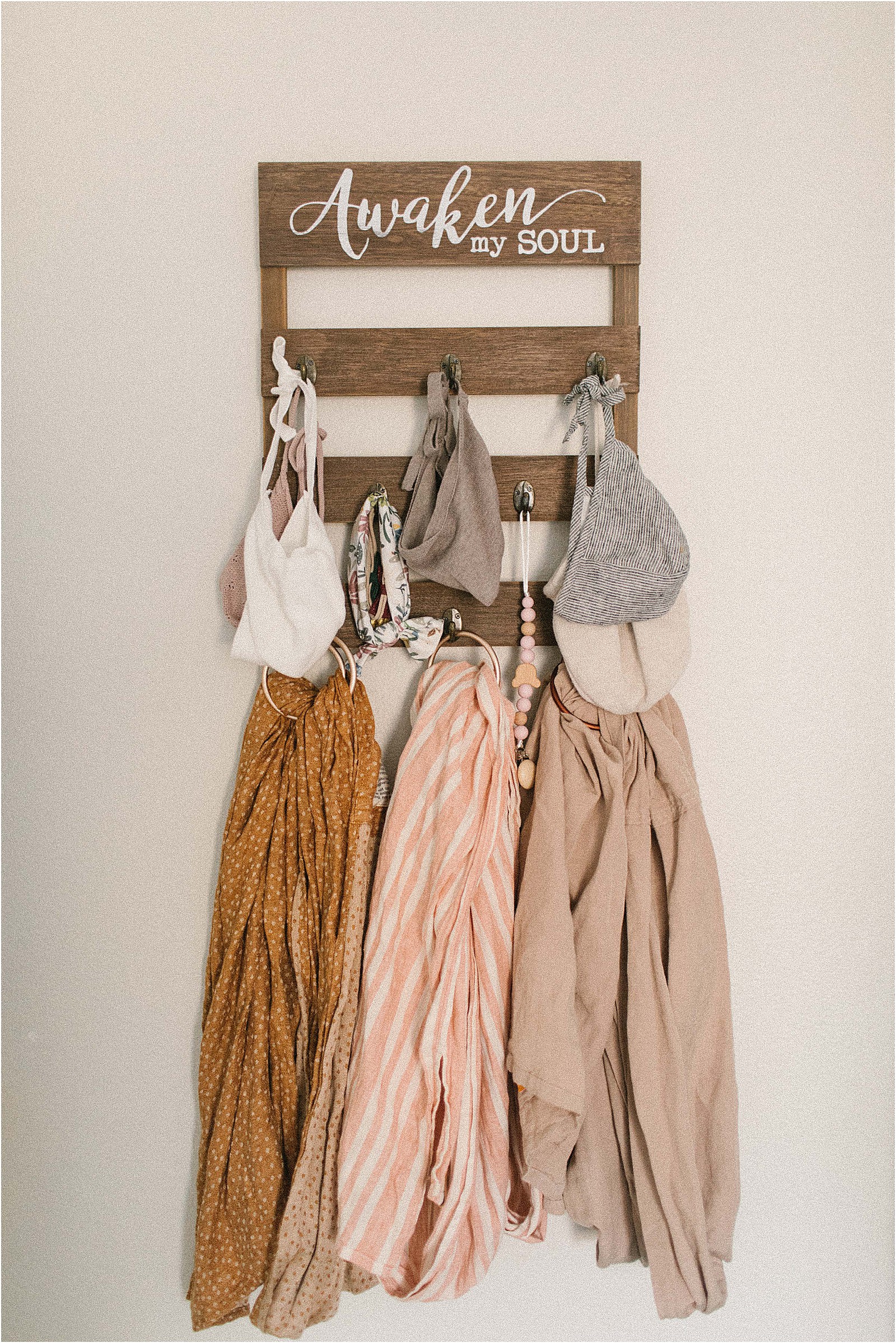 This wooden rack from Hobby Lobby is great for hanging hats, headbands and baby sling wraps.
I like using baby sling from Wild bird and Nalakai.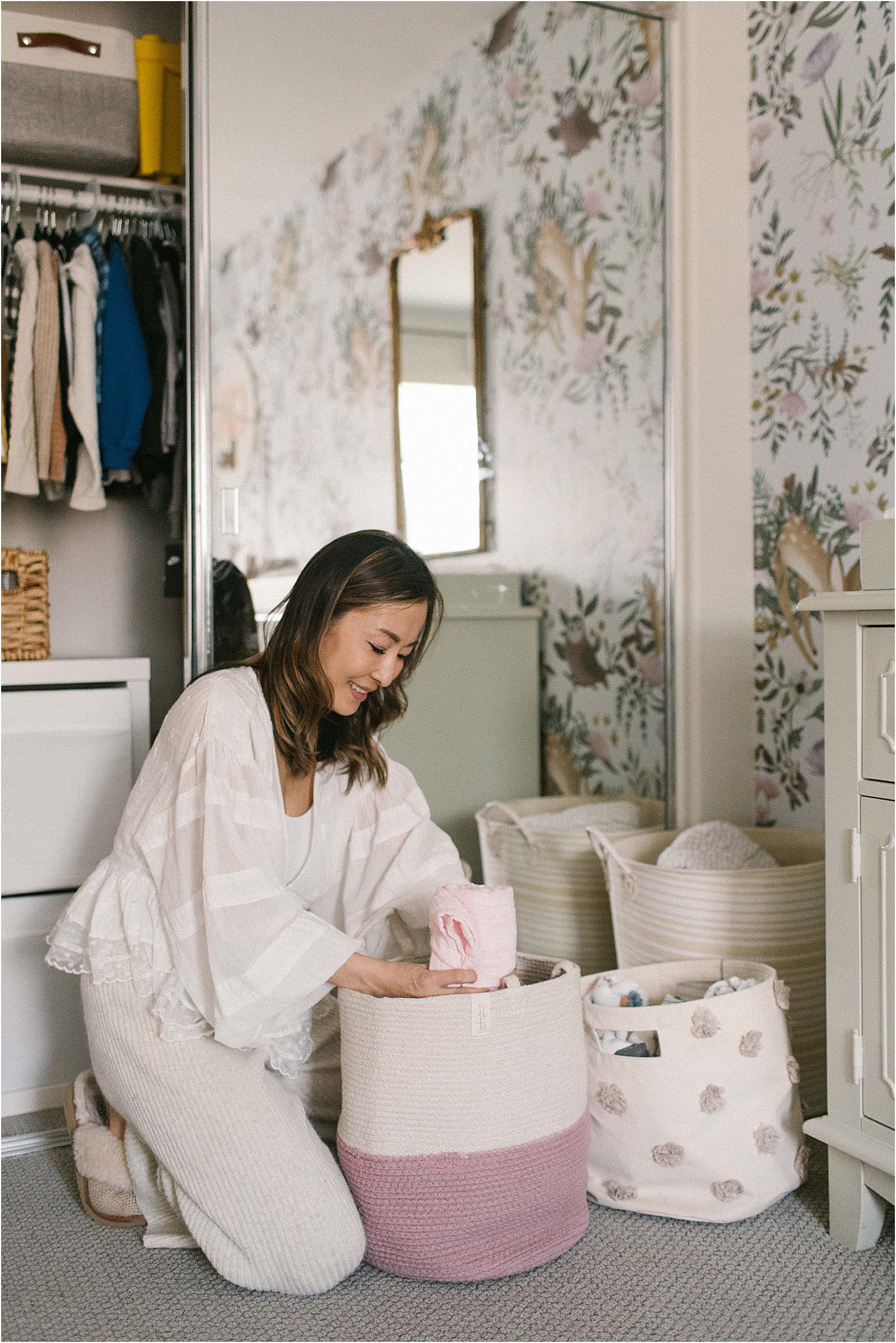 I also like using baskets for storage for larger items like muslin blankets, blankets and dolls. I've had this Pehr pom pom basket  for years and it's still holding up great.
You can find similar baskets here and here.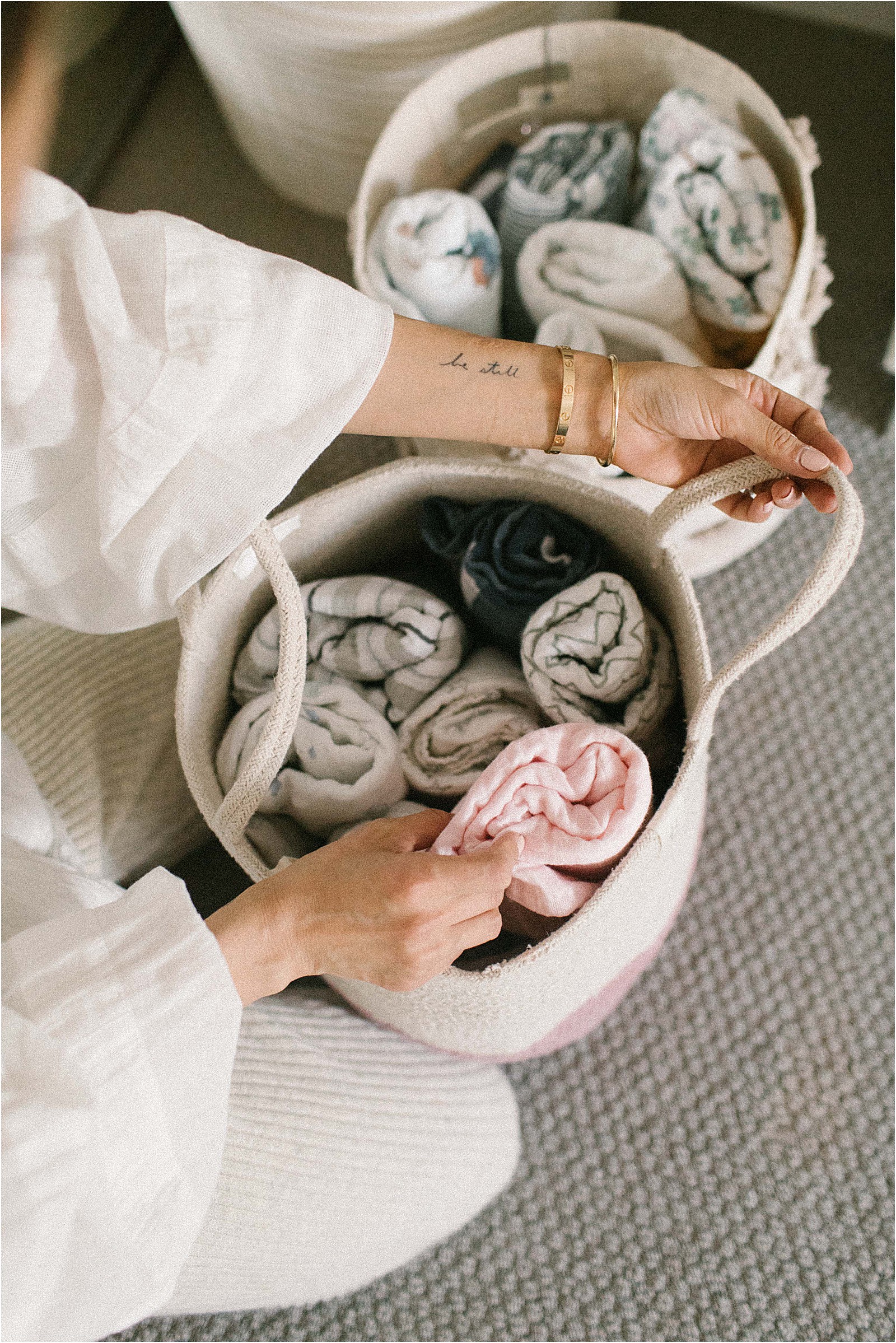 Other Nursery Essentials: Baby Care, Baby Lotion, Oil, Diaper Cream, Water Wipes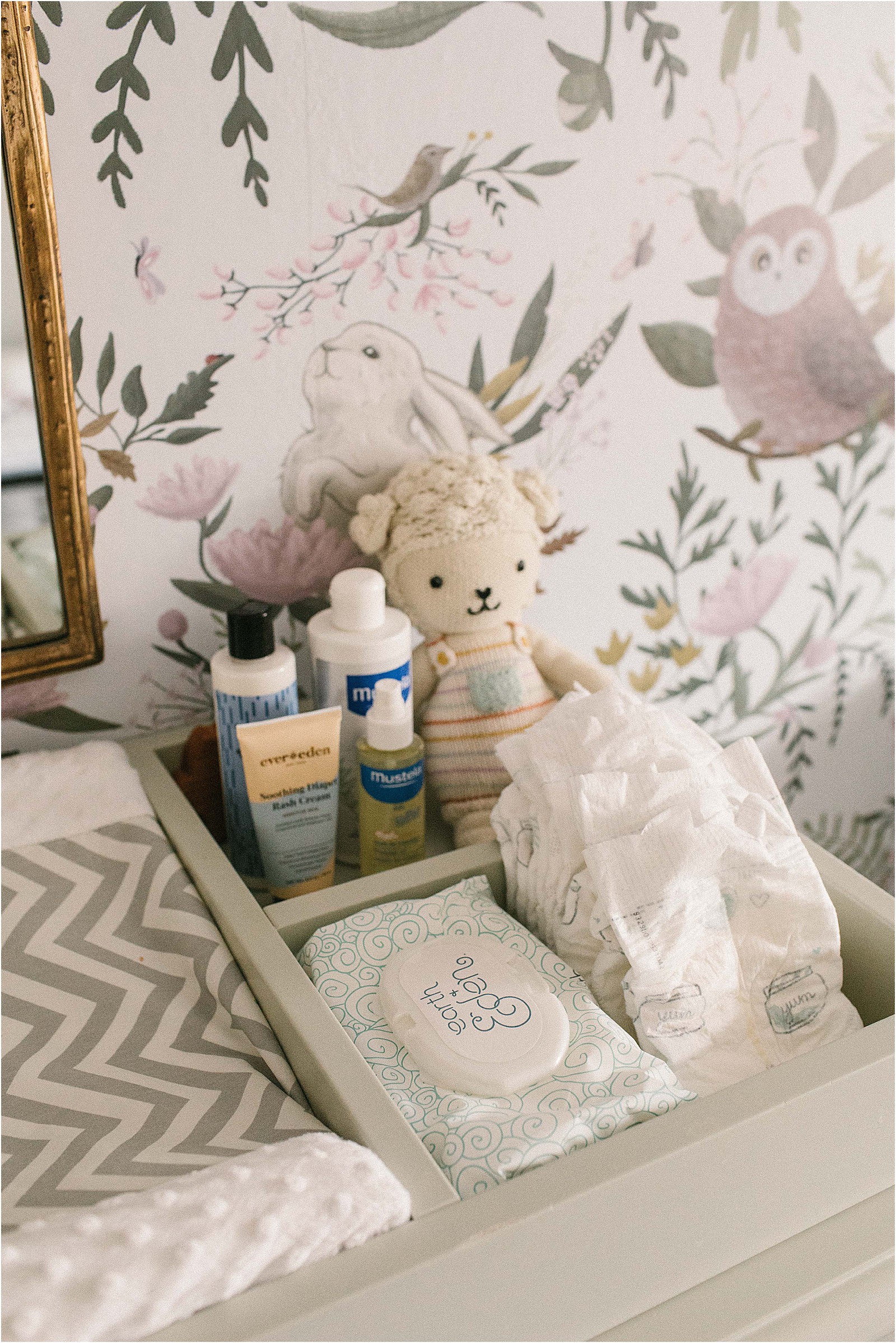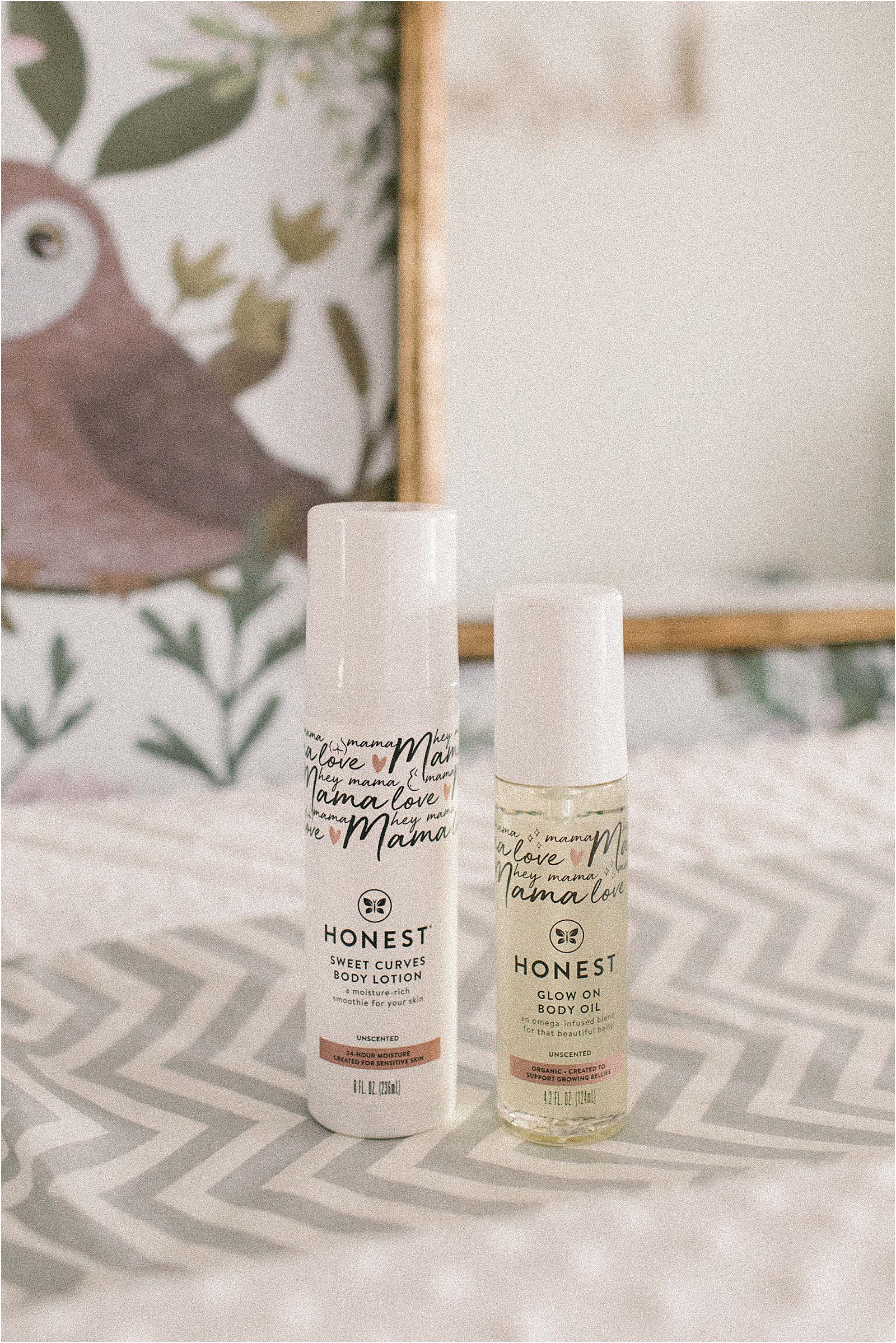 Here are some of my favorite nursery essentials
For mama
Honest body oil: plant based oil for pregnant and postpartum mama.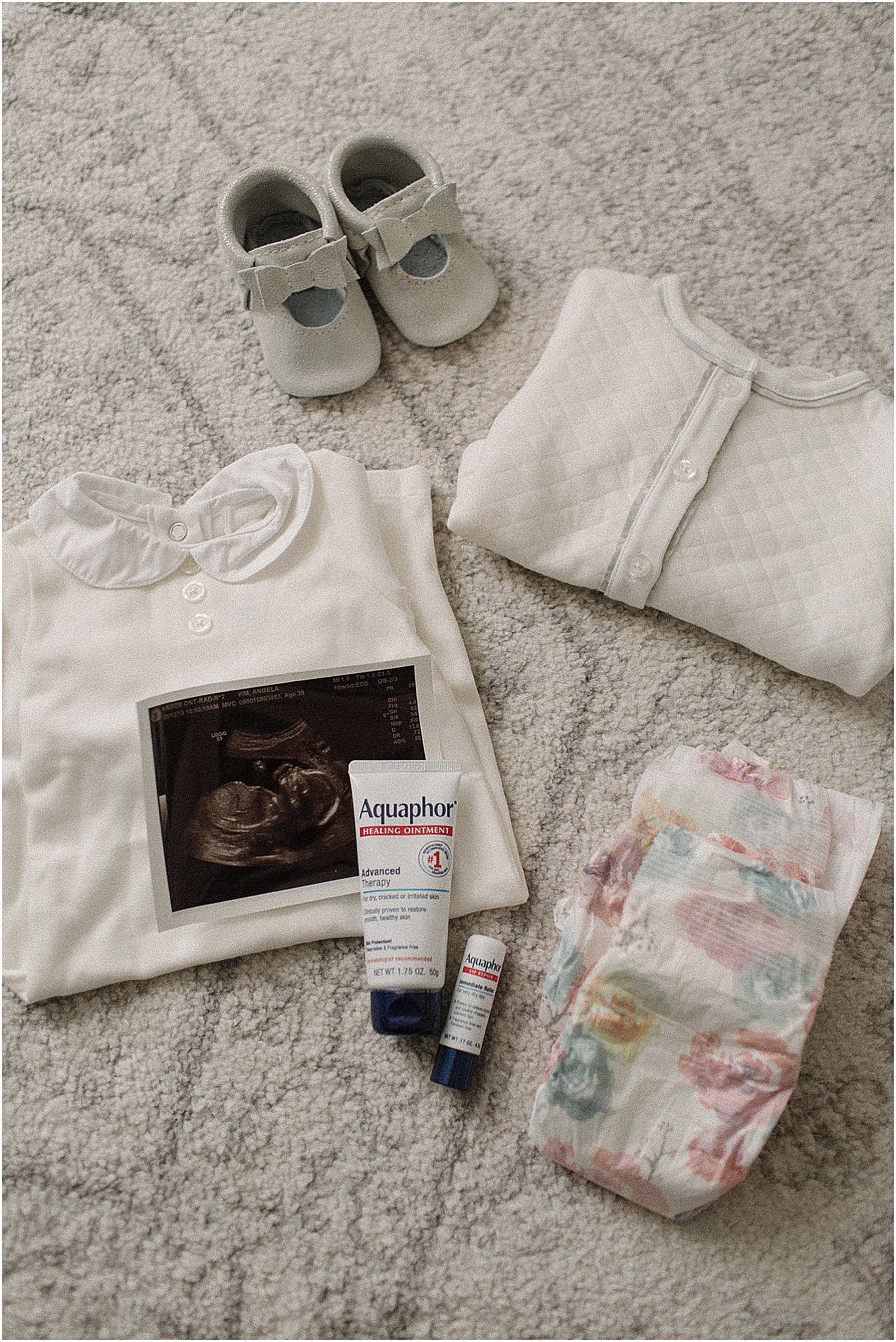 For Baby
Aquaphor: A must have for any nursery with so many great uses such as dry skin, redness around the diaper area, etc.
Mustela Newborn Set: I love this set for the early months, especially the newborn shampoo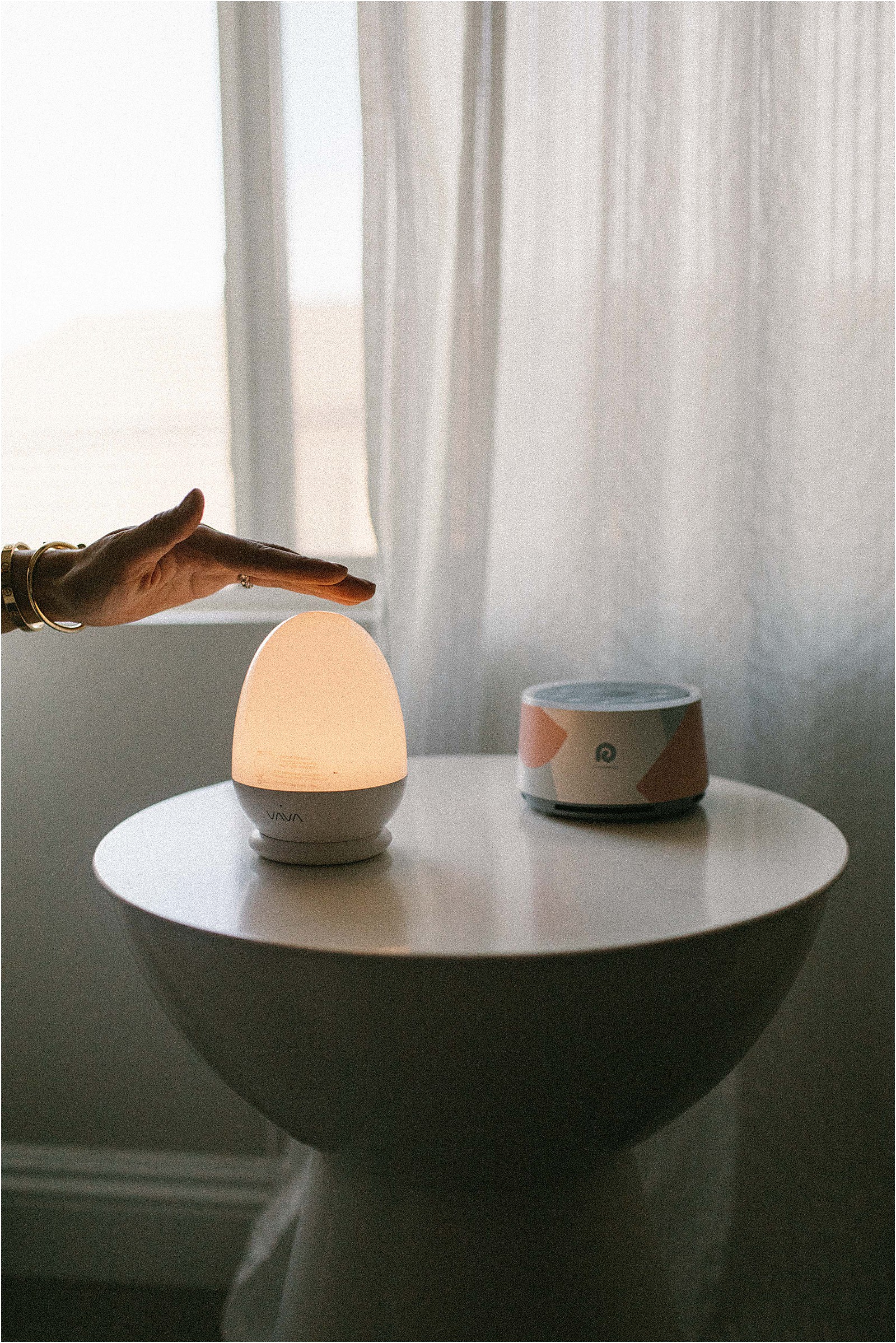 For sleeping and feeding 
Dreamegg white noise sound machine: I love using this sound machine to drown out outside noise. I like the fact that it doesn't require my phone or an app.
Vava night light for babies and kids. This night light is great for late night feeding and has different light modes.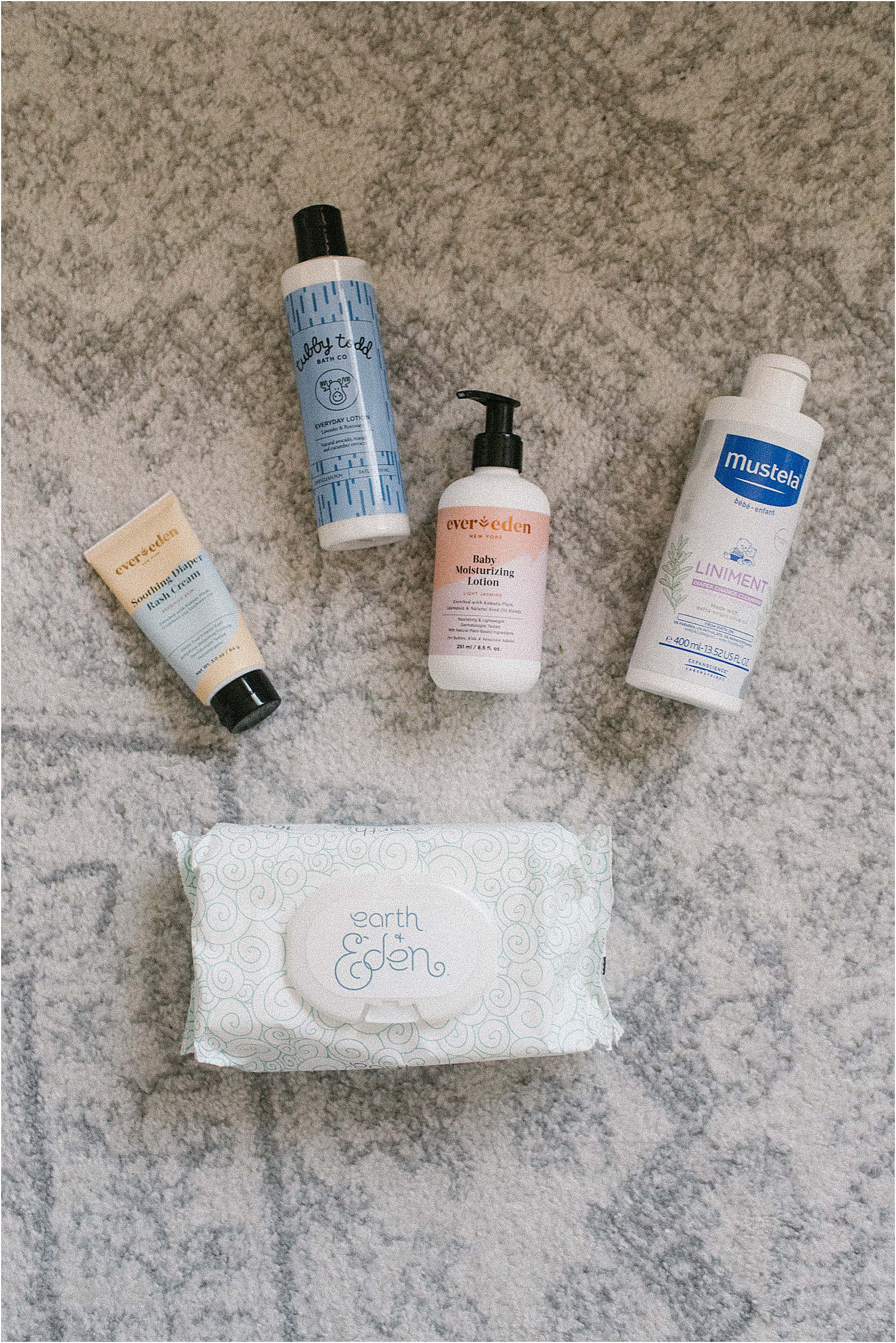 Love this Evereden baby gift set, perfect for new moms and babies!
This Rissa Crystal Beaded Kids Chandelier from Pottery Barn works great for any gender neutral vintage inspired nursery.
Co-sleeper and lounger: Dockatot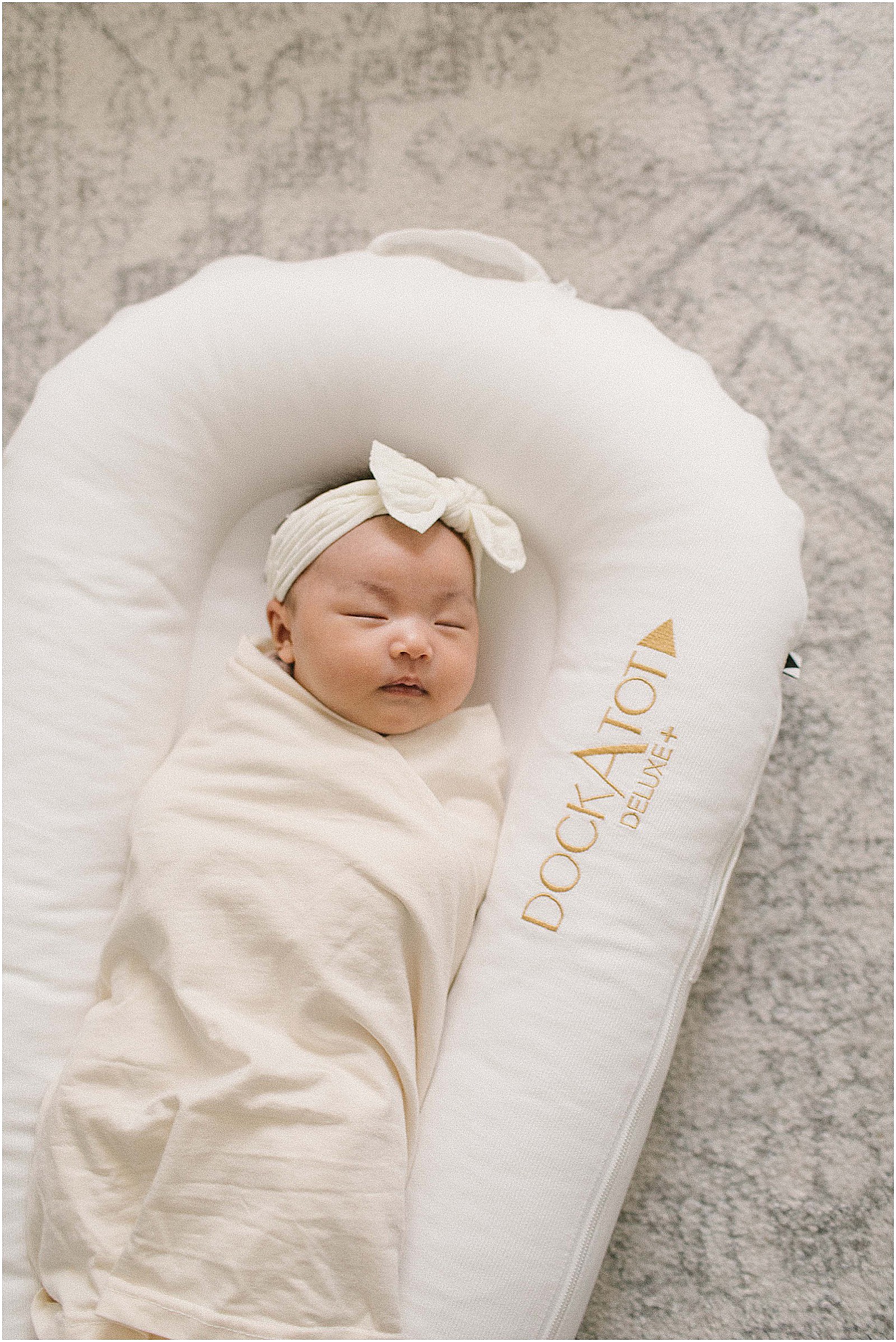 A docktatot is a must have for any new baby. I use it as a lounger, co-sleeper and a place to safely put down the baby.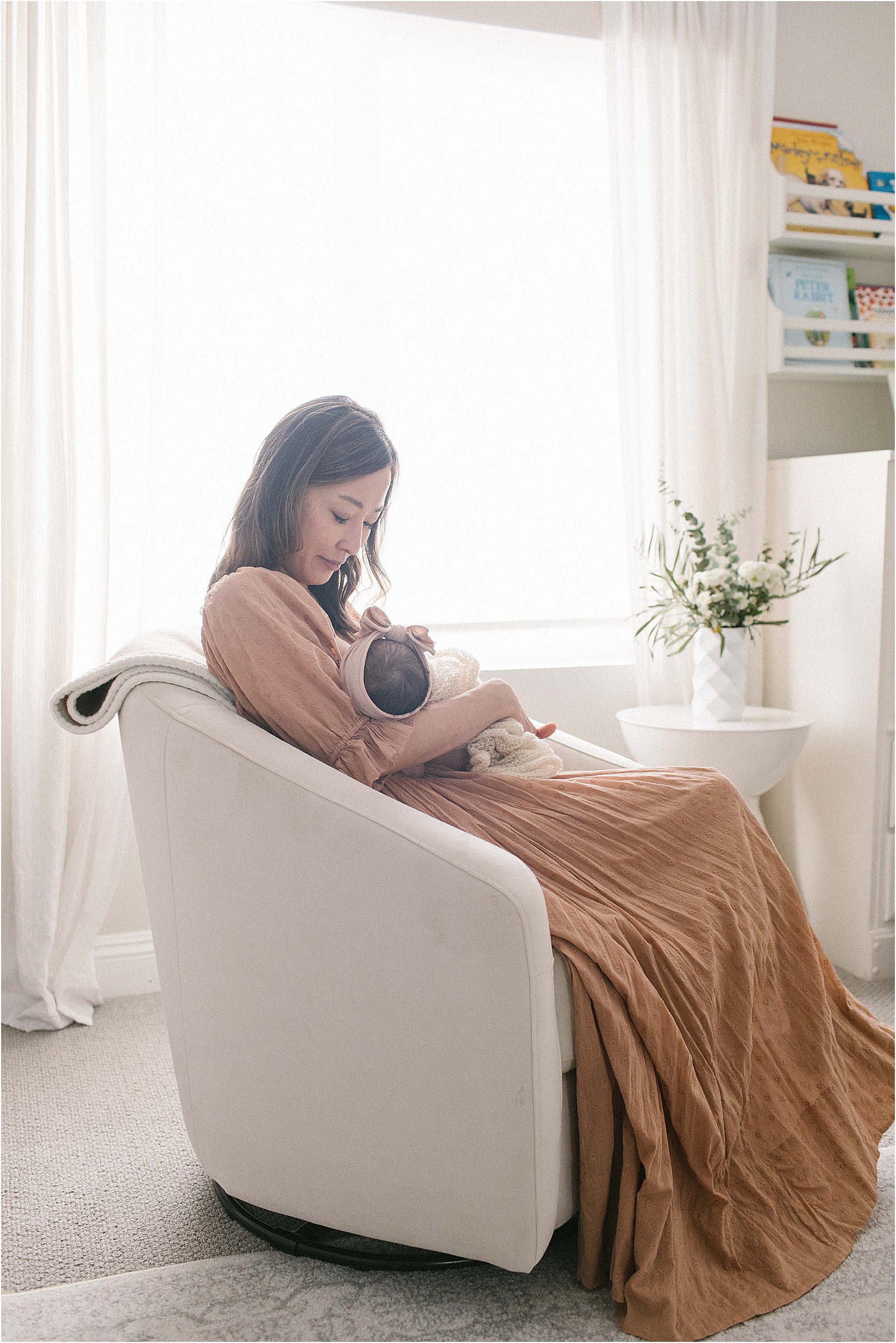 Have you tried any of these baby products? What's on your list of must have baby items? Please share them below!