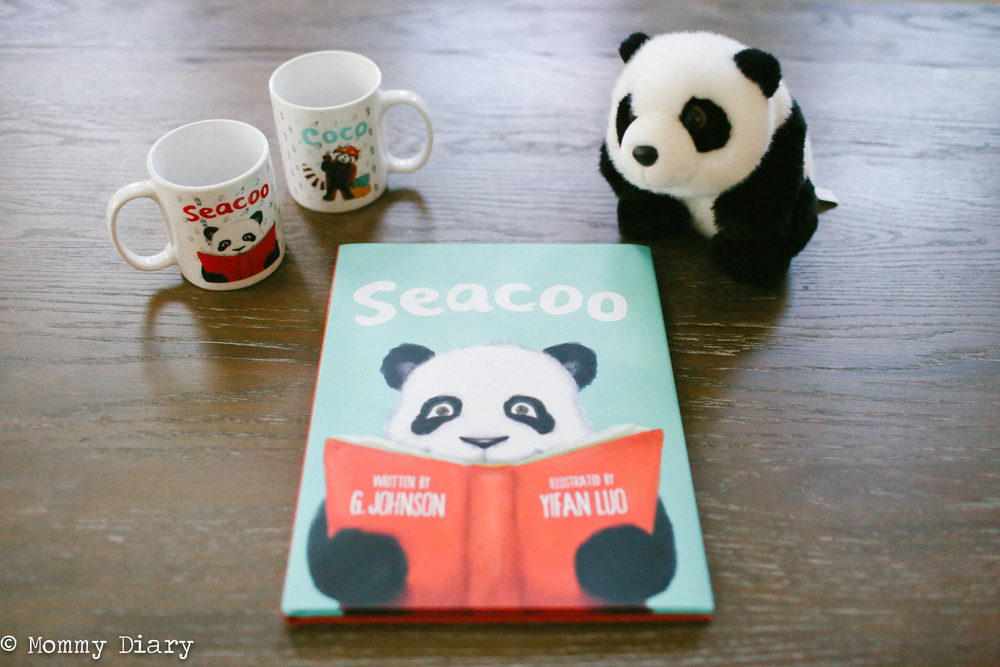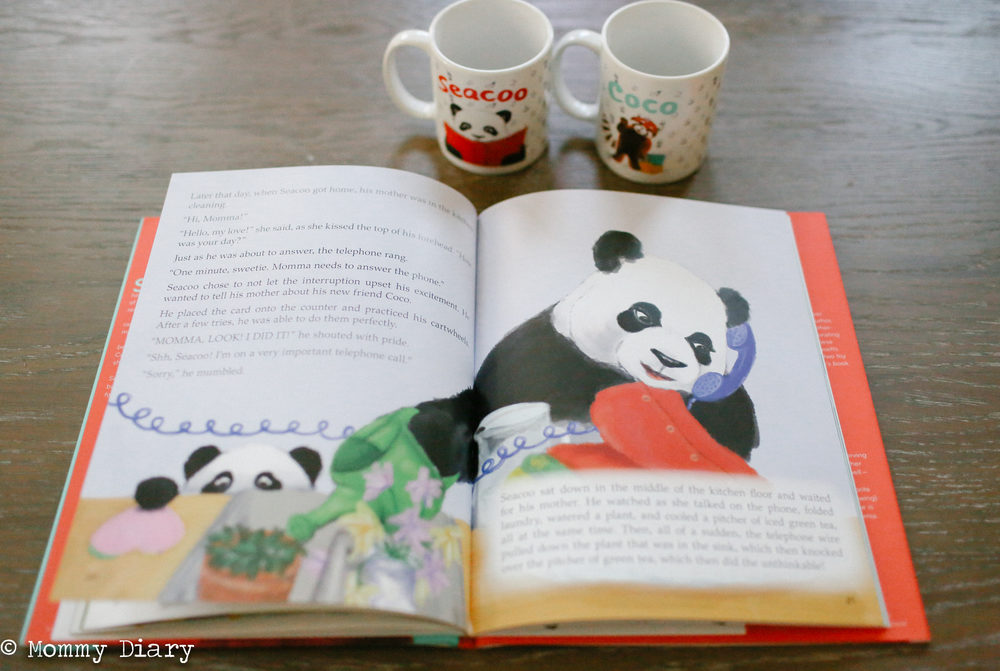 As an avid reader, I understand too well the value of reading since childhood. I can say without a doubt that reading is what kept me grounded, opened my mind to endless possibilities and taught me a great deal about life on a global scale. Reading made me more articulate, more creative, more open-minded, more tolerant, more loving, more empathetic, more universal and more educated. Books can teach us what schools cannot and it not only increases our IQ but solidifies our EQ (Emotional Intelligence) that recent studies have shown to be a valuable asset to any successful and happy individual.
So when new author G. Johnson reached out to me about reviewing her new children's book, I was delighted at the opportunity. It is one of my primary parenting goals to pass on the love of reading to my children and this proved to be another excellent opportunity to read and discuss a thought-provoking book with my daughters.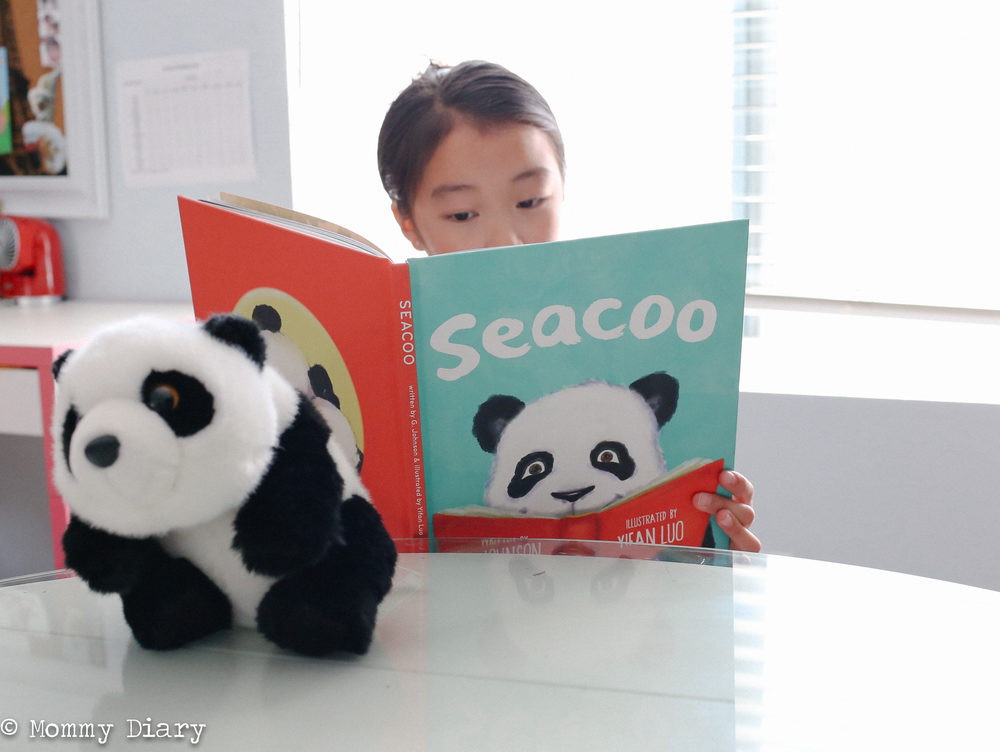 Seacoo, written by G. Johnson, illustrated by Yifan Luo and published by Knew Books Publishing, is the first installment in a children's book series that chronicles the "jewels" (wise lessons) received by an adorable panda bear cub, Seacoo, and his spunky friend, Coco. Together, they engage readers as they explore life and share their love for reading. Seacoo is a hardcover children's book with 48 pages of text and full-color illustrations followed by "Panda Jewels," which are five thoughtful discussion questions.
The target market is children ages 4-10 years old, particularly in grades 3 through 5, and their parents.
(From Amazon)
This hard cover book contains beautiful Asian-inspired illustrations of Seacoo and his animal friends and a touching and thought-provoking story about valuable lessons learned by and taught through the main character. He shares with the readers the value of friendship, love of reading, forgiveness– and teaches us a singular parenting lesson that many of us tend to forget over time.
Without giving away the main story, I'd like to invite other parents to read this book with their children. The book is written for children ages 4-10 and both my 3rd and 4th grade daughters loved the story. It also served as an important reminder for me as a busy mom of two.
With that said, I'd like to give my readers a chance to win a free autographed copy of Seacoo, two matching character mugs and a $100 Target gift card. This is my first official giveaway and I hope you guys enjoy it!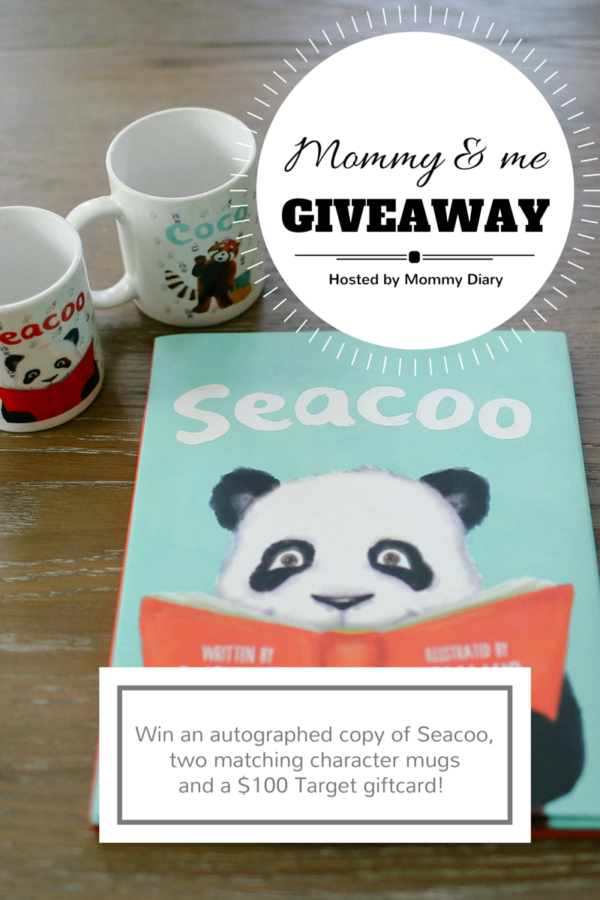 To enter, follow me on Instagram, tag a friend who may like to participate in the giveaway then follow my sister account at @mamalaneinc for future posts and giveaways. That's it!
The giveaway will run from 4/6/2016 12:00 AM PST and end on 4/10/2016 12:00 AM PST. Open to US residents only. For more details, see the full Instagram post.
Winner must be following both accounts to be eligible. Winner will be selected by random and announced on my Instagram on Monday 4/11/2016. Good luck!