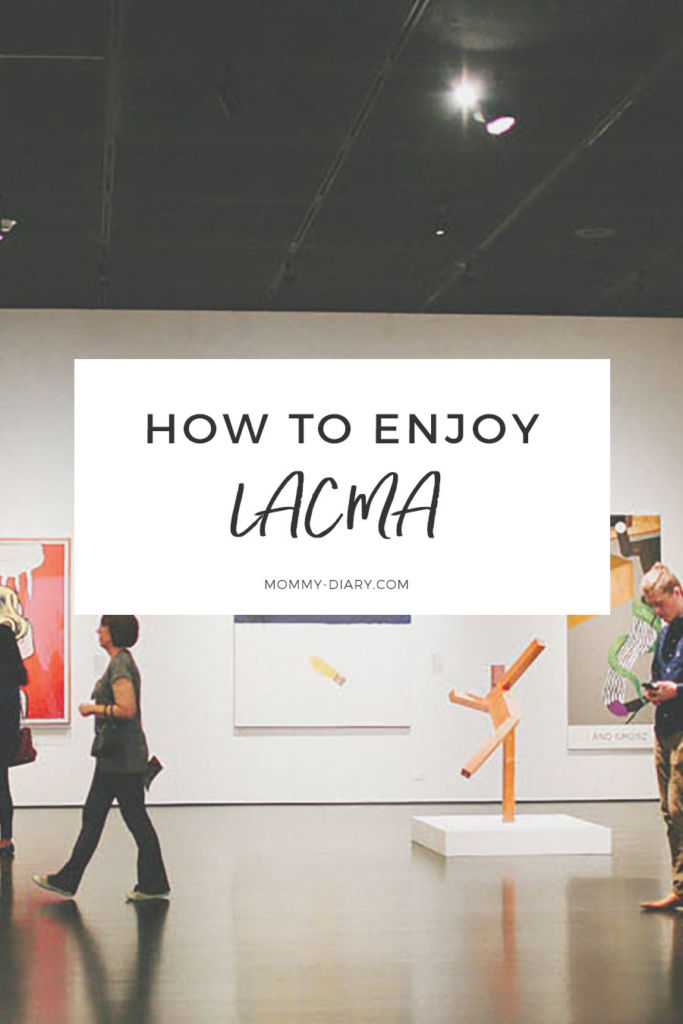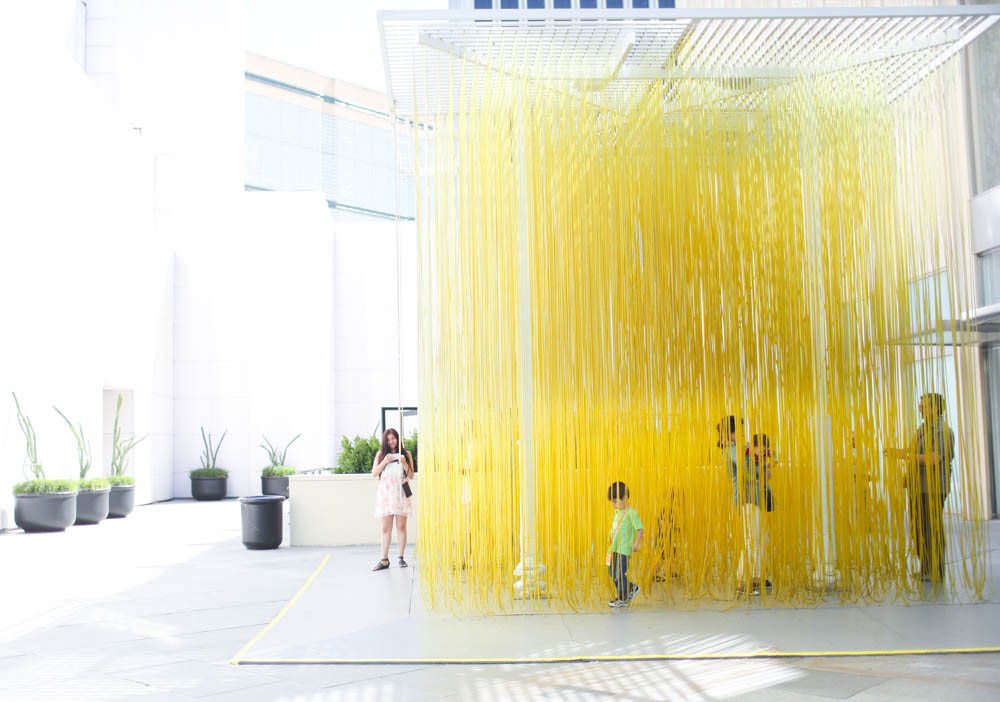 Yesterday we took our kids to LACMA (Los Angeles County Museum of Arts) and used our NexGen membership for the first time. It was our first time visiting as family and we had a great time. NexGen gave us free membership for both kids and parents and kids got to create two art works and visit the Boone's Children Gallery.
Here are some facts about LACMA's NexGen program.
Free youth membership program for anyone under 17 years old
Child/youth can visit the museum for free anytime and bring one adult for free (i.e. Two kids, two free admission for parents!)
Even babies and toddlers can join
General admission includes collection galleries and most temporary exhibitions, with exceptions of specially ticketed exhibitions
Parking is $12
LACMA Cafe has a kids menu
Enroll online here, fill out form, and wait for the membership cards in the mail.
Absolutely no catch, kids are free until age 17 and each kid can bring a parent for free!
I enrolled online and about a week later, received two membership cards in the mail. Sunday was a good day to visit as family because they had a few art project tents set up in the plaza adjacent to the Ahmanson building, right in front of this fun Penetrable in Neon Lime by Jesús Rafael Soto.
We called it the "yellow noodle thing" and had so much fun hiding out in this rubber tubing attached to a metal ceiling frame. It's a cube of visual and tactile stimulation fun for kids that doubles as that perfect photo op for parents!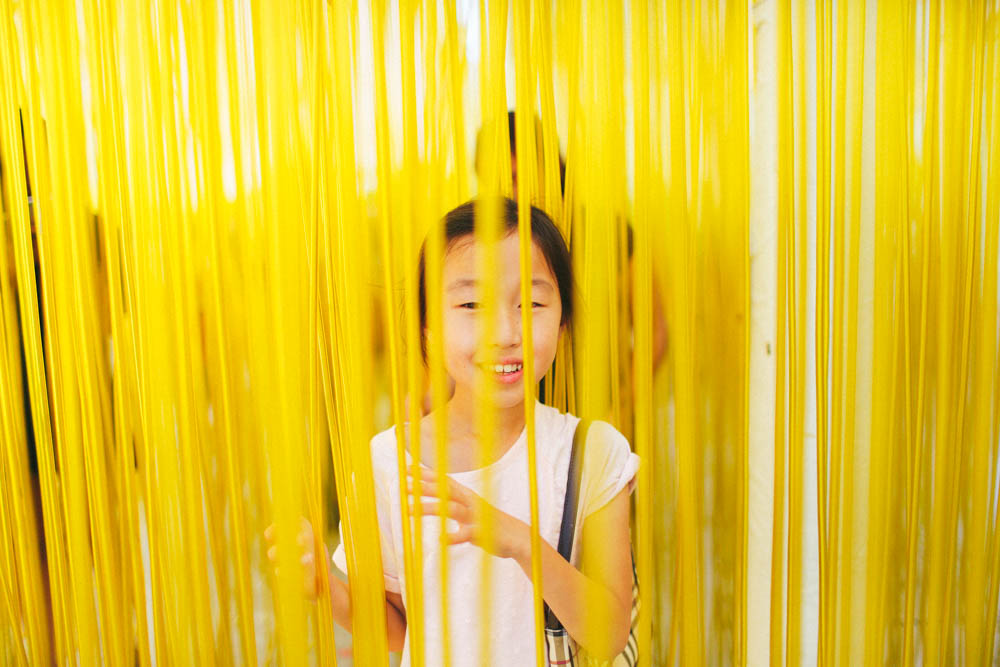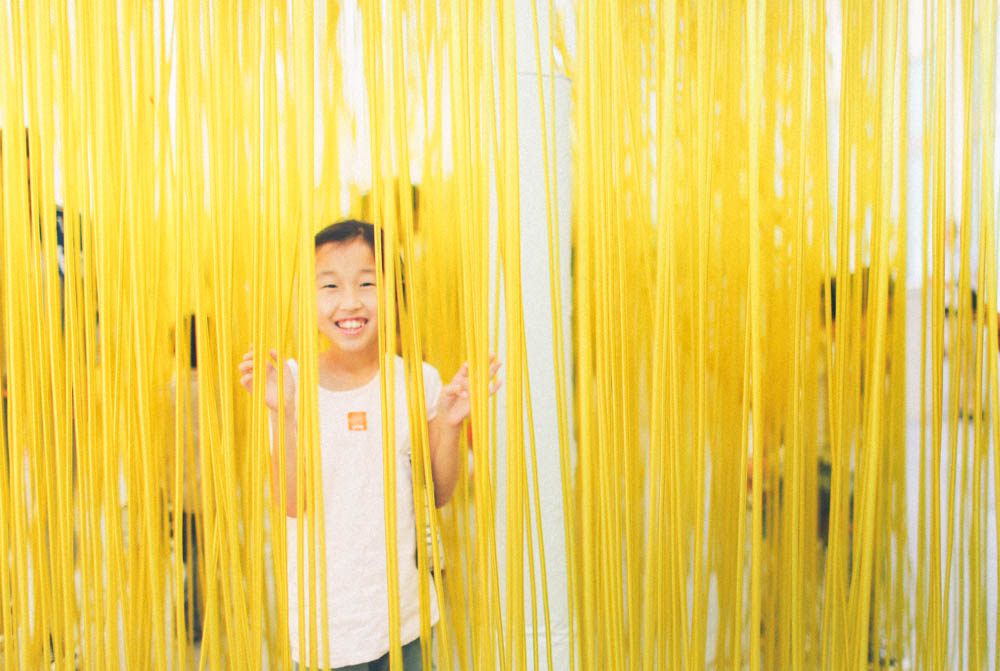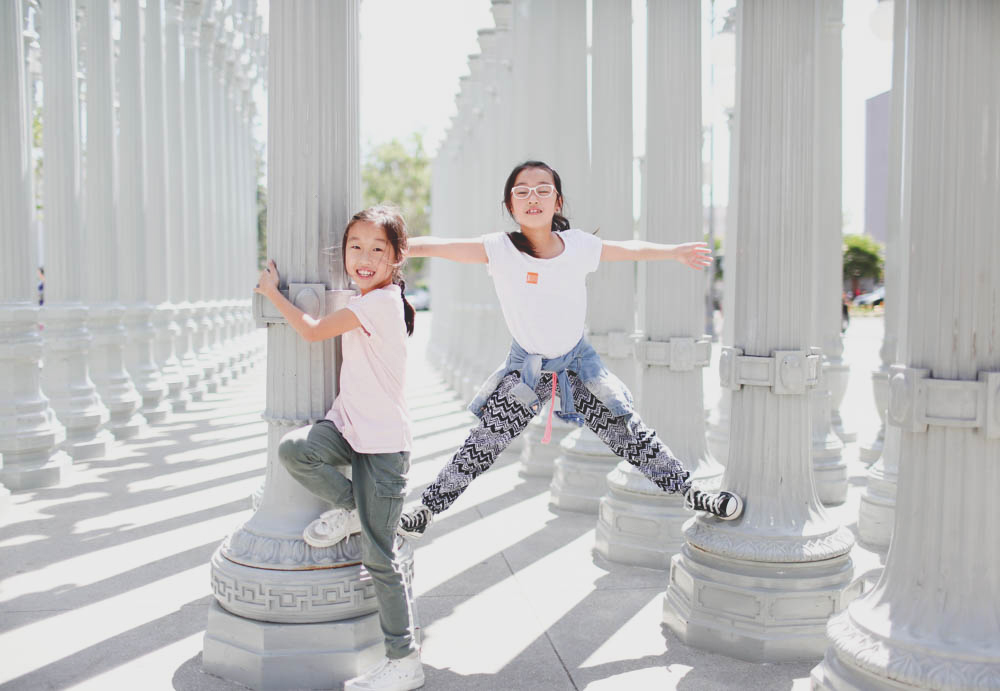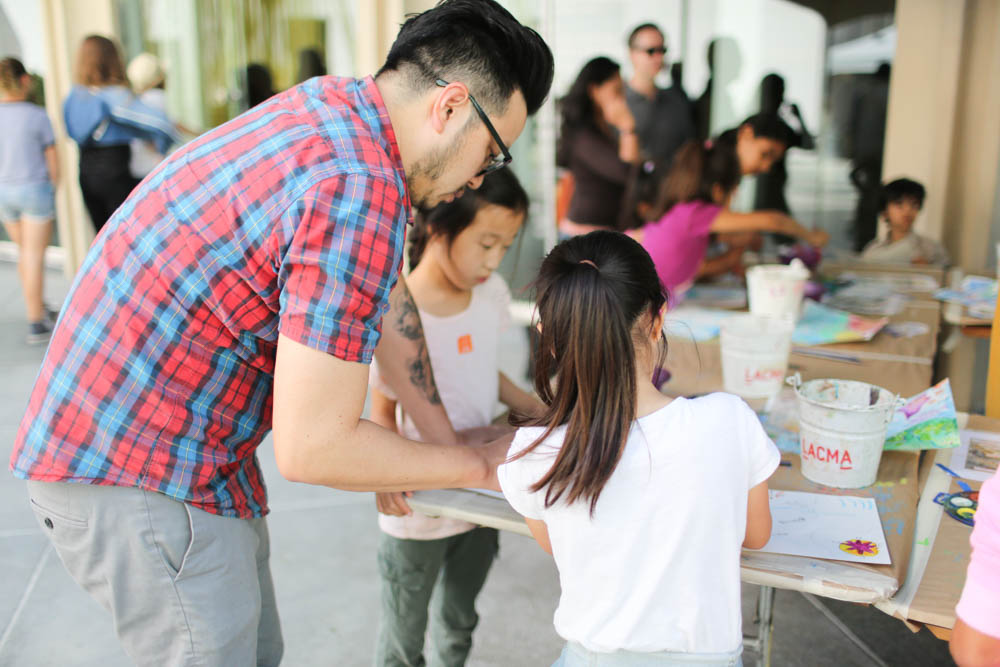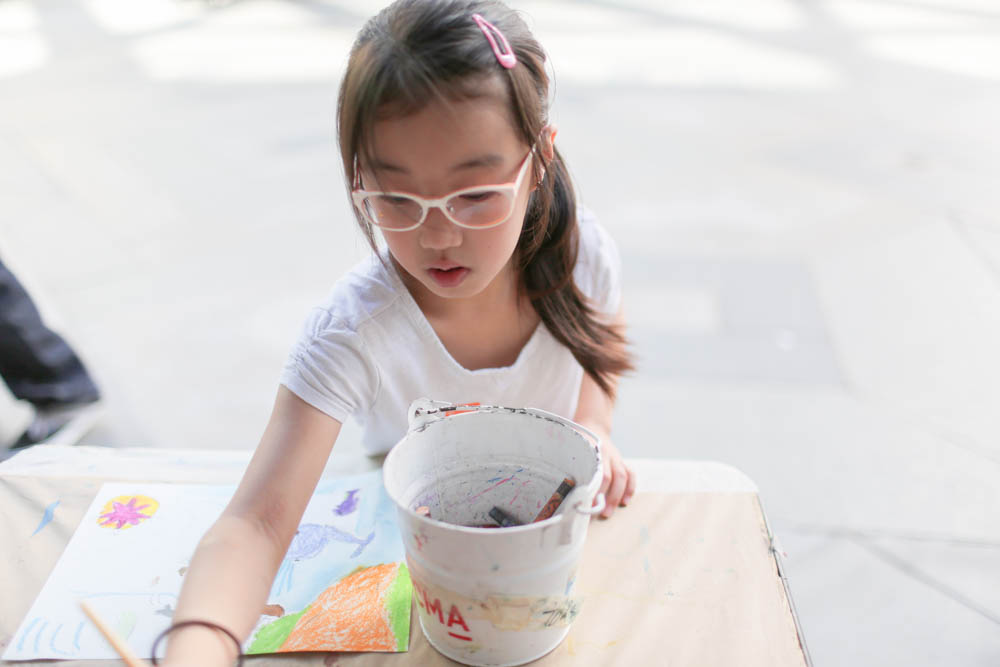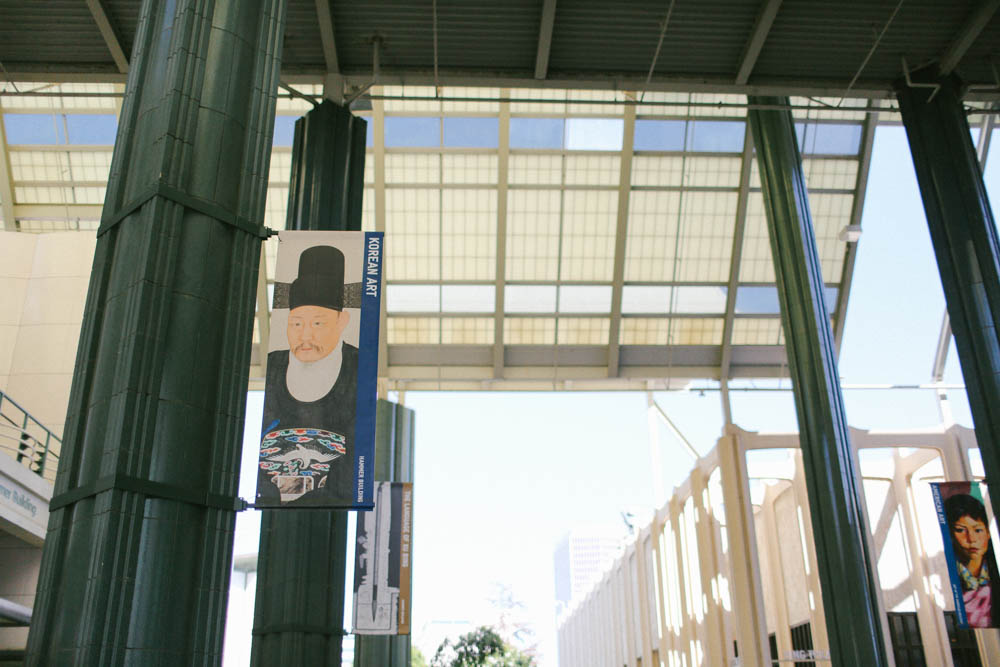 Picasso was most memorable, but no pictures were allowed.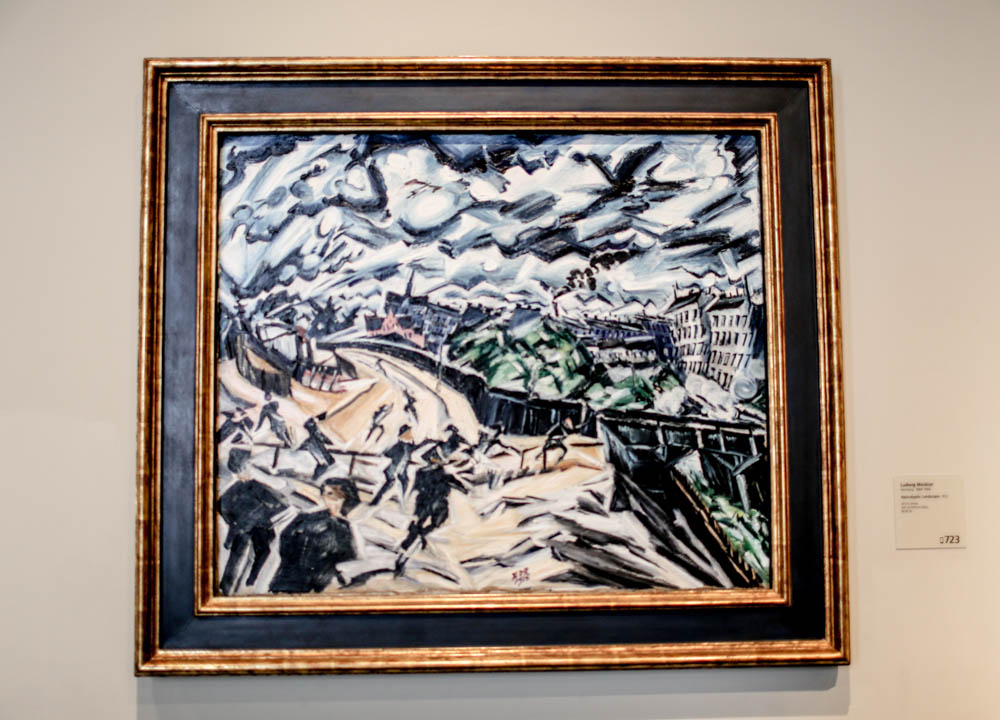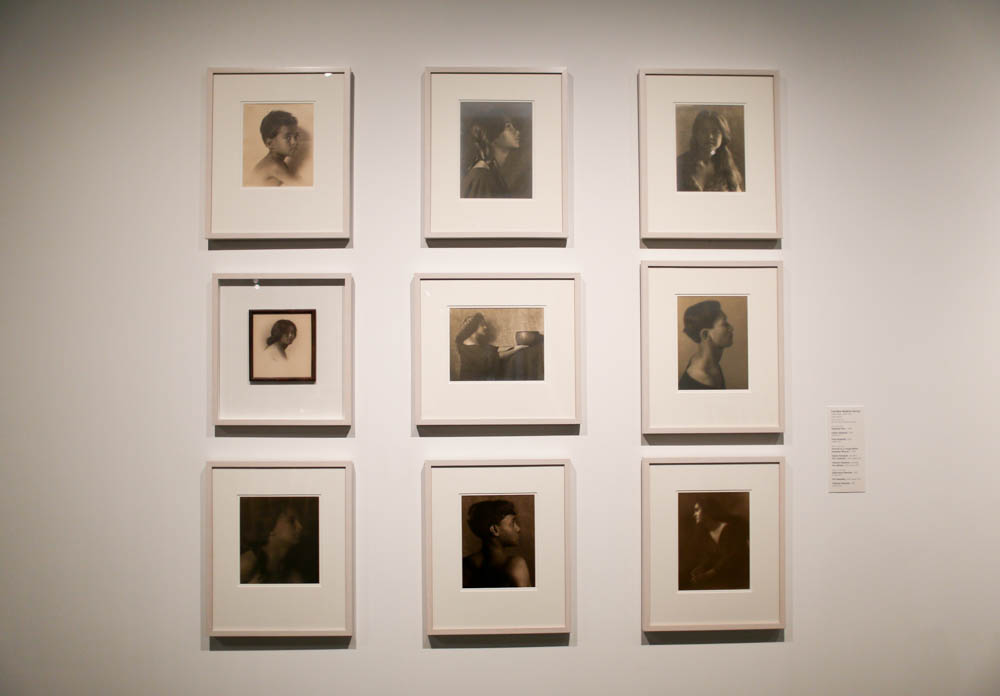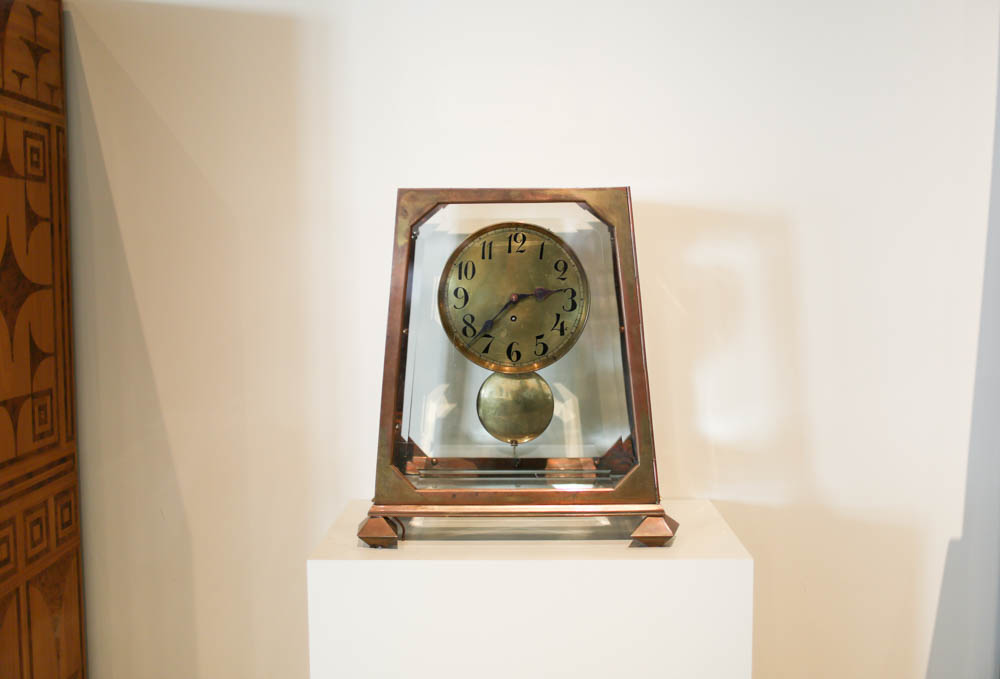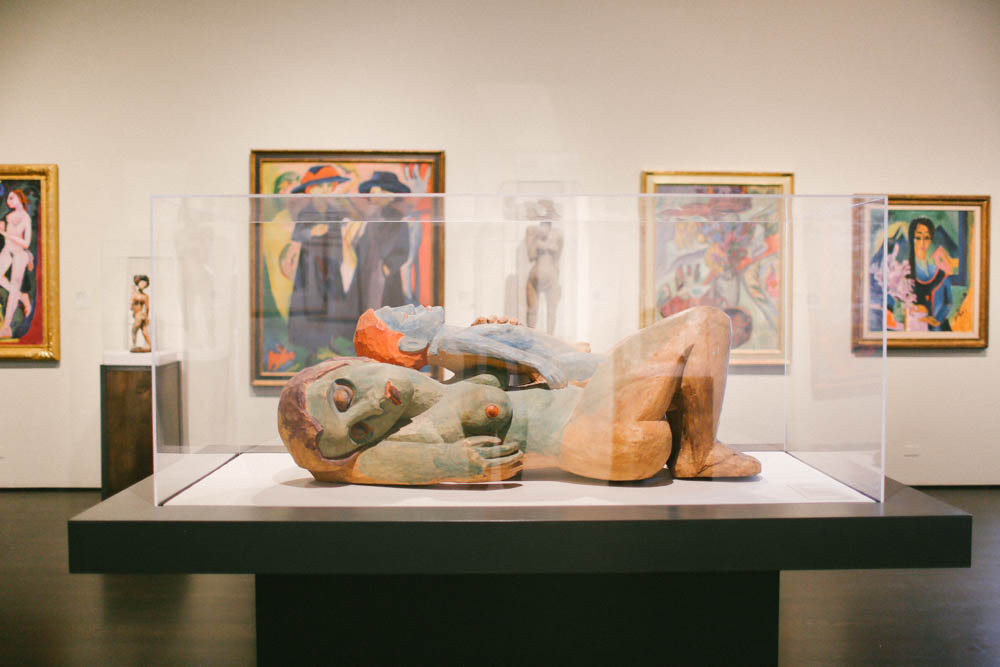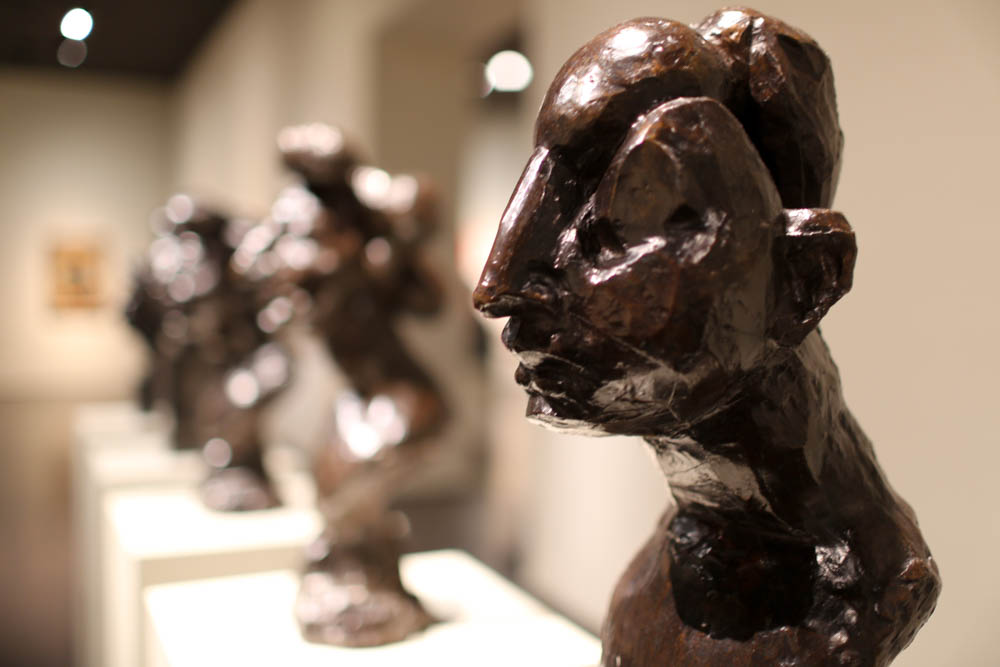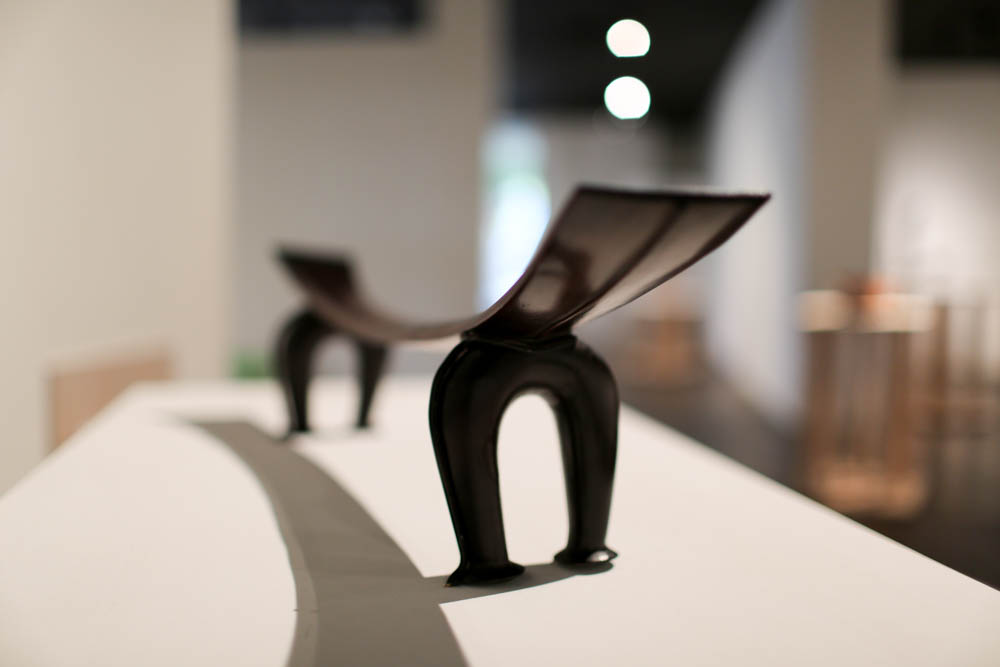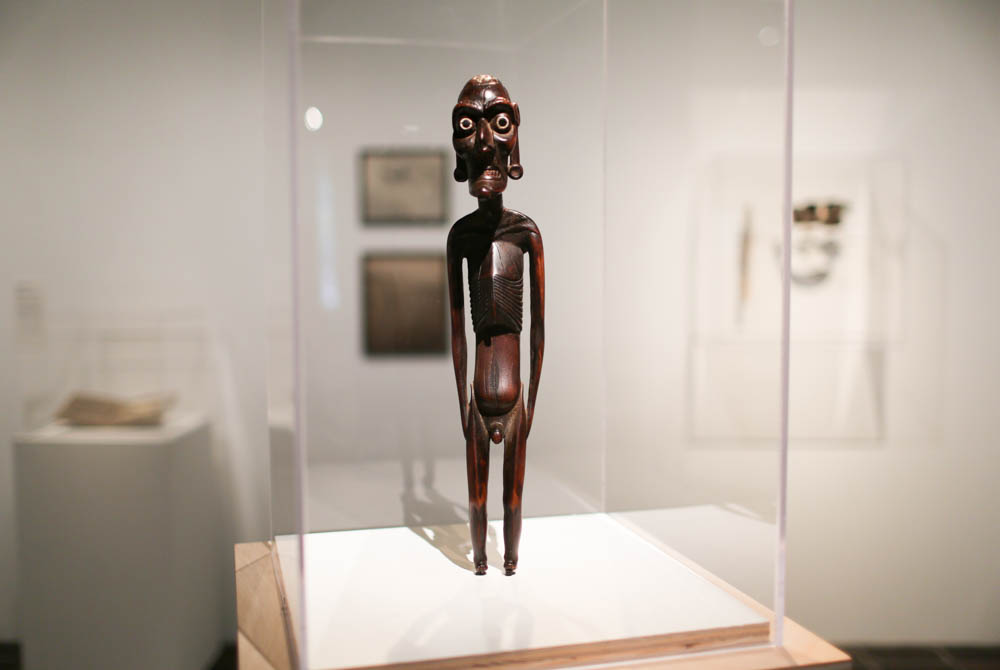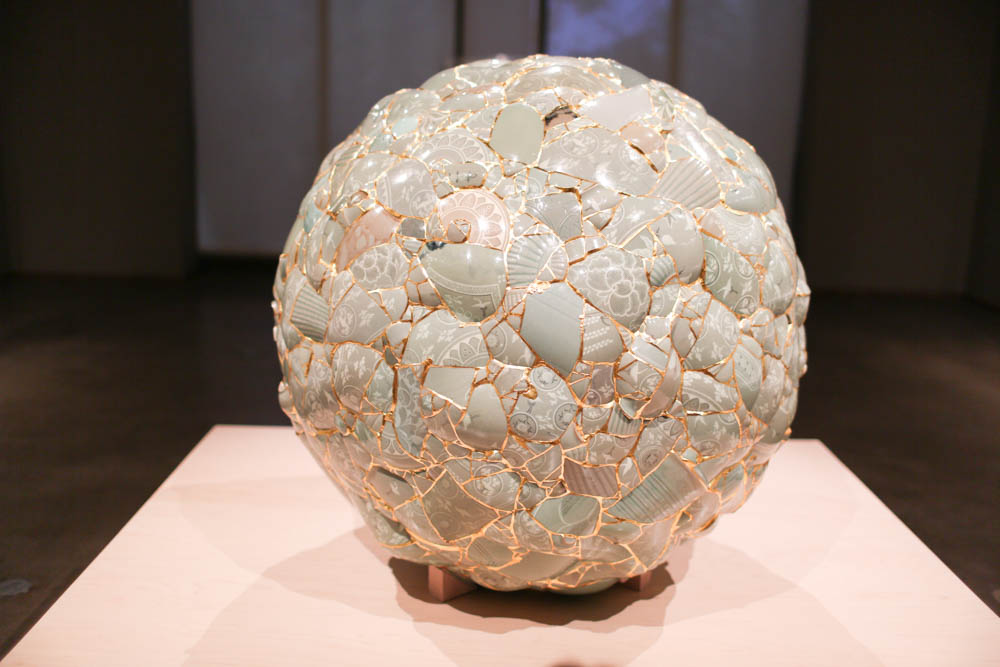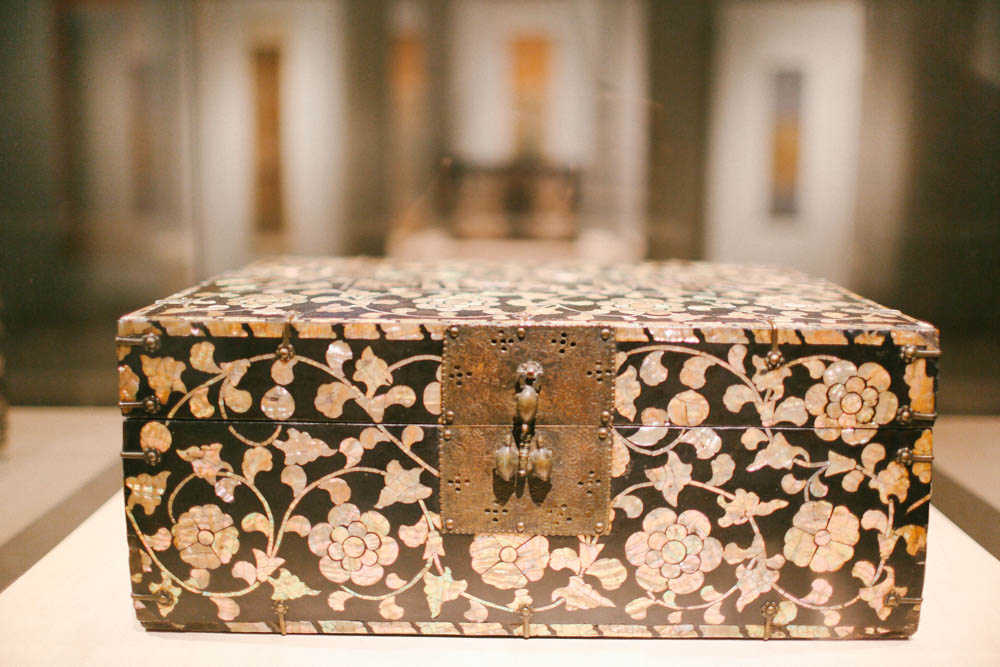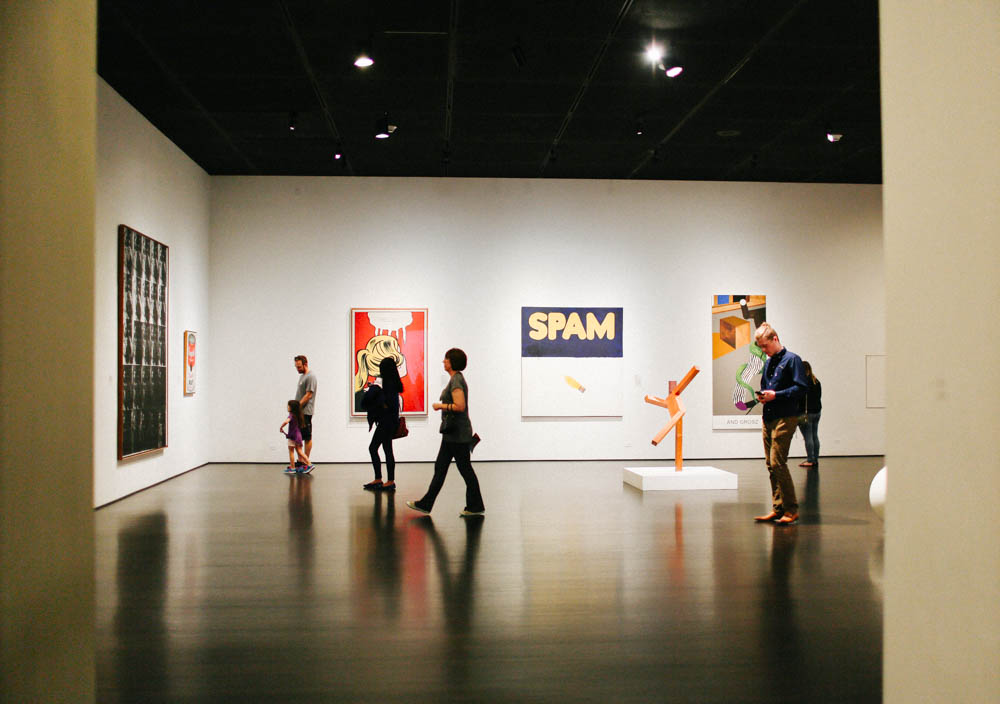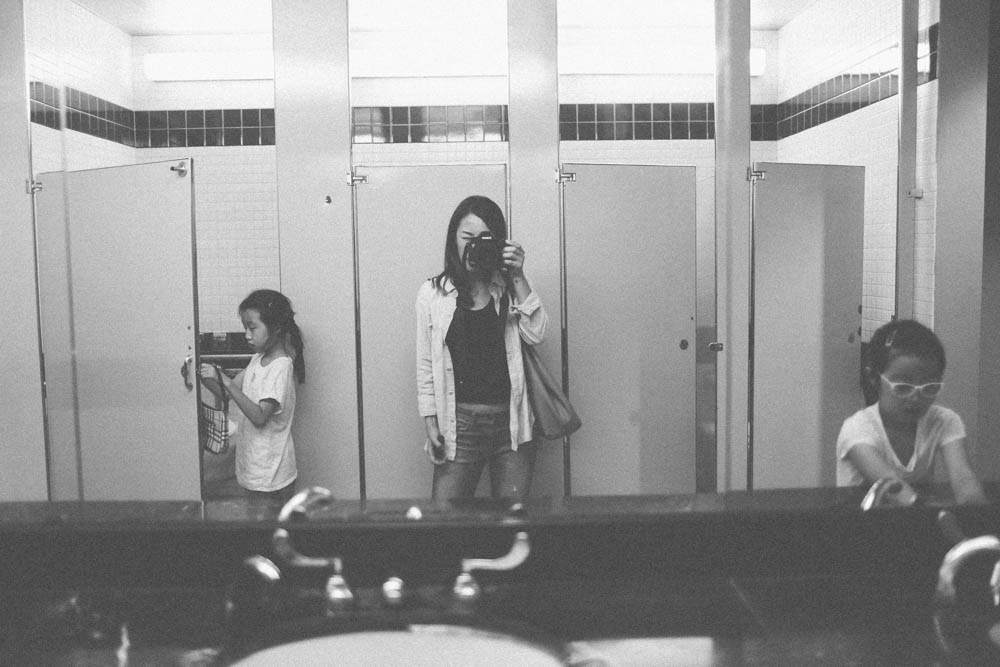 Weather was perfect, museum wasn't too crowded and we spent a wonderful three hours at LACMA. We didn't get to tour the entire museum and saved some for our next visit. Parents, be sure to sign up for NexGen and check it out with your children! There are plenty of activities for little ones and parents can get a good dose of art & culture while spending quality family time.
You can also bring a picnic blanket and snacks for a relaxing afternoon under the LA sun surrounded by art & culture.
You can view their current calendar here.