Estimated reading time: 7 minutes
New York City was on my bucket list for many years but how is traveling to NYC as a big family of six? We had the opportunity to stay at Conrad Midtown New York during our recent spring break to New York City. Our 5-day stay at Conrad Midtown was comfortable, convenient, luxurious and family friendly.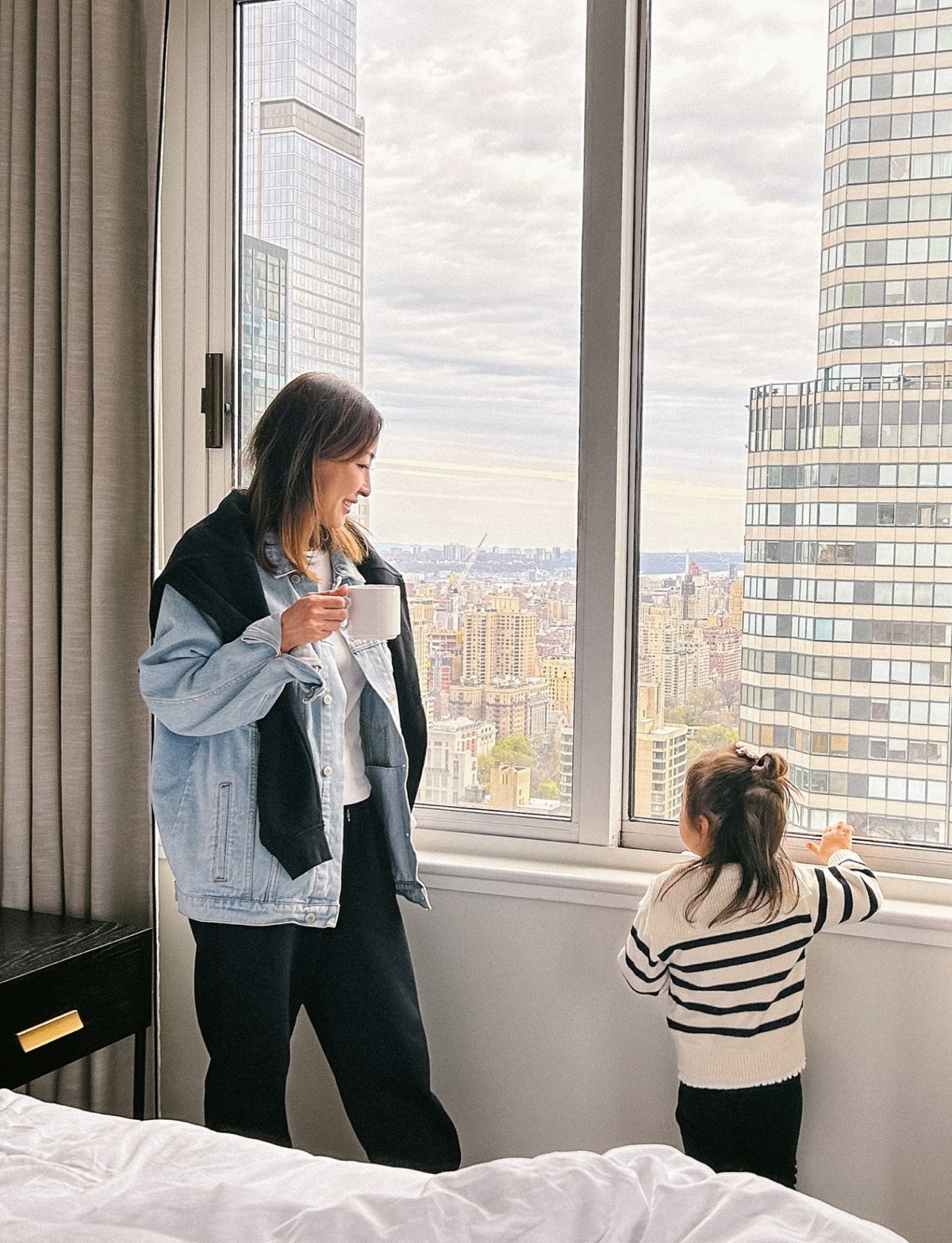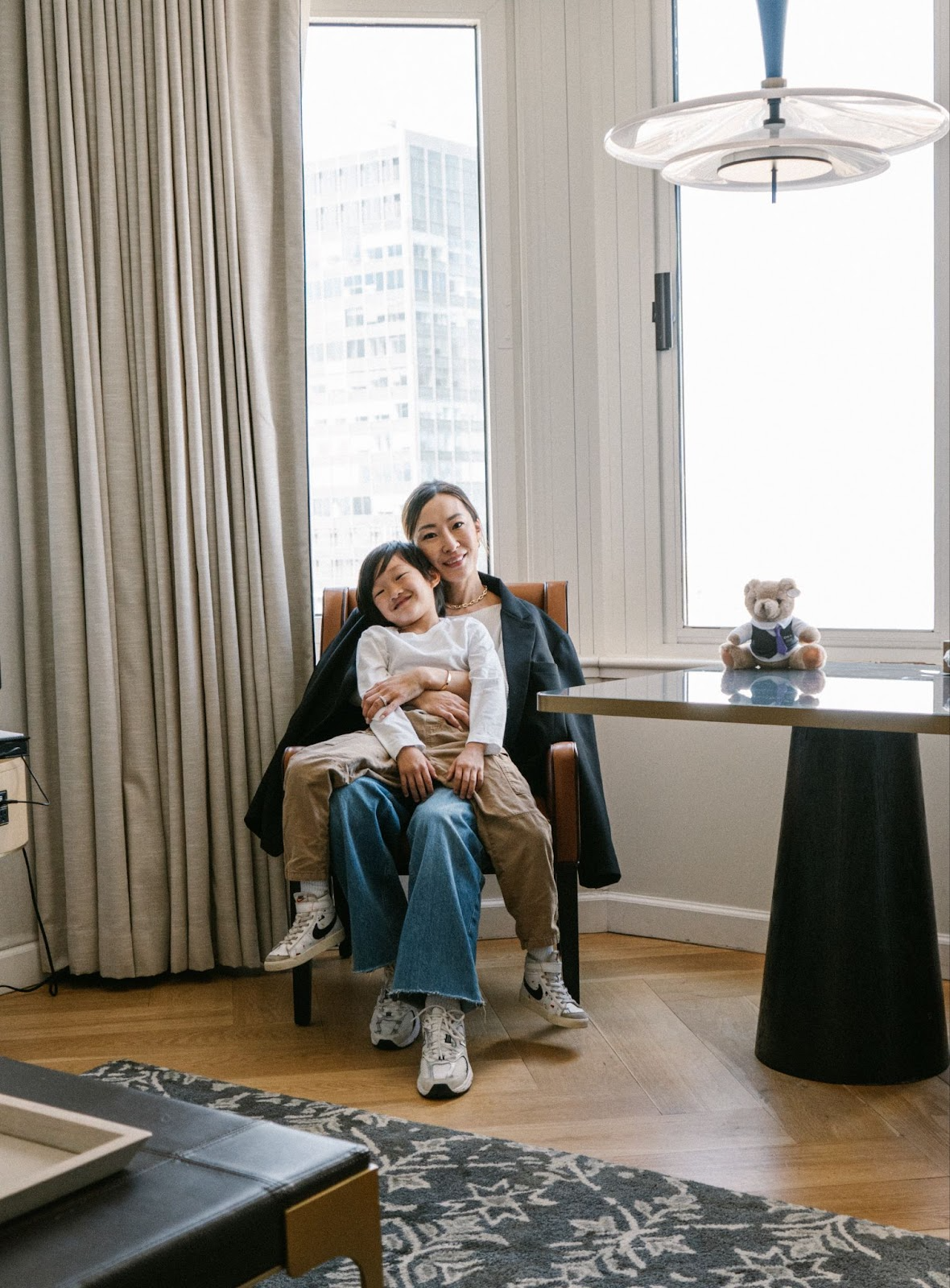 Conrad Midtown New York Hotel
In this part 1 of our New York Family Travel post, I'll share a detailed review of our 5 day stay at Conrad Midtown New York. Conrad Midtown is voted to be one of the best luxury hotels in New York City.
Conrad Midtown New York boasts 562 luxurious accommodations with spacious suites and striking views. It's just steps away from Central Park, MoMA and the Theater District. It was ranked by Condé Nast Traveler as one of the top hotels in NYC.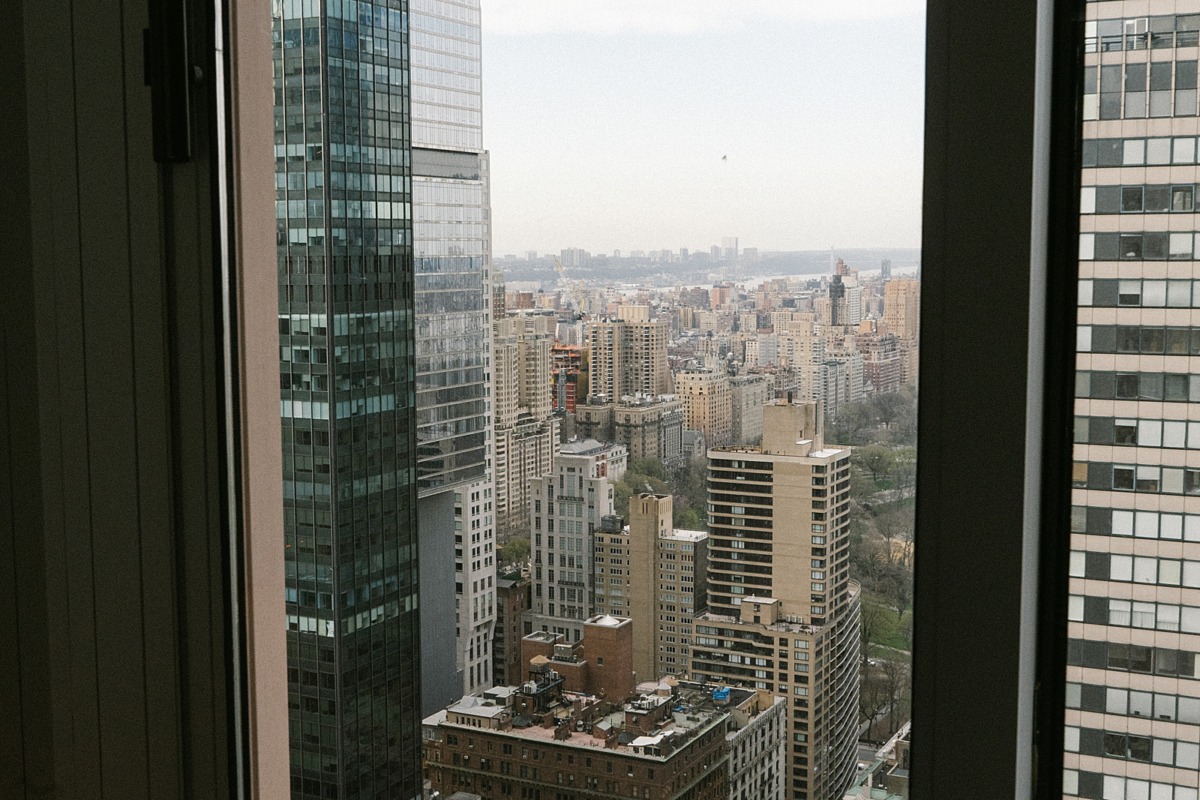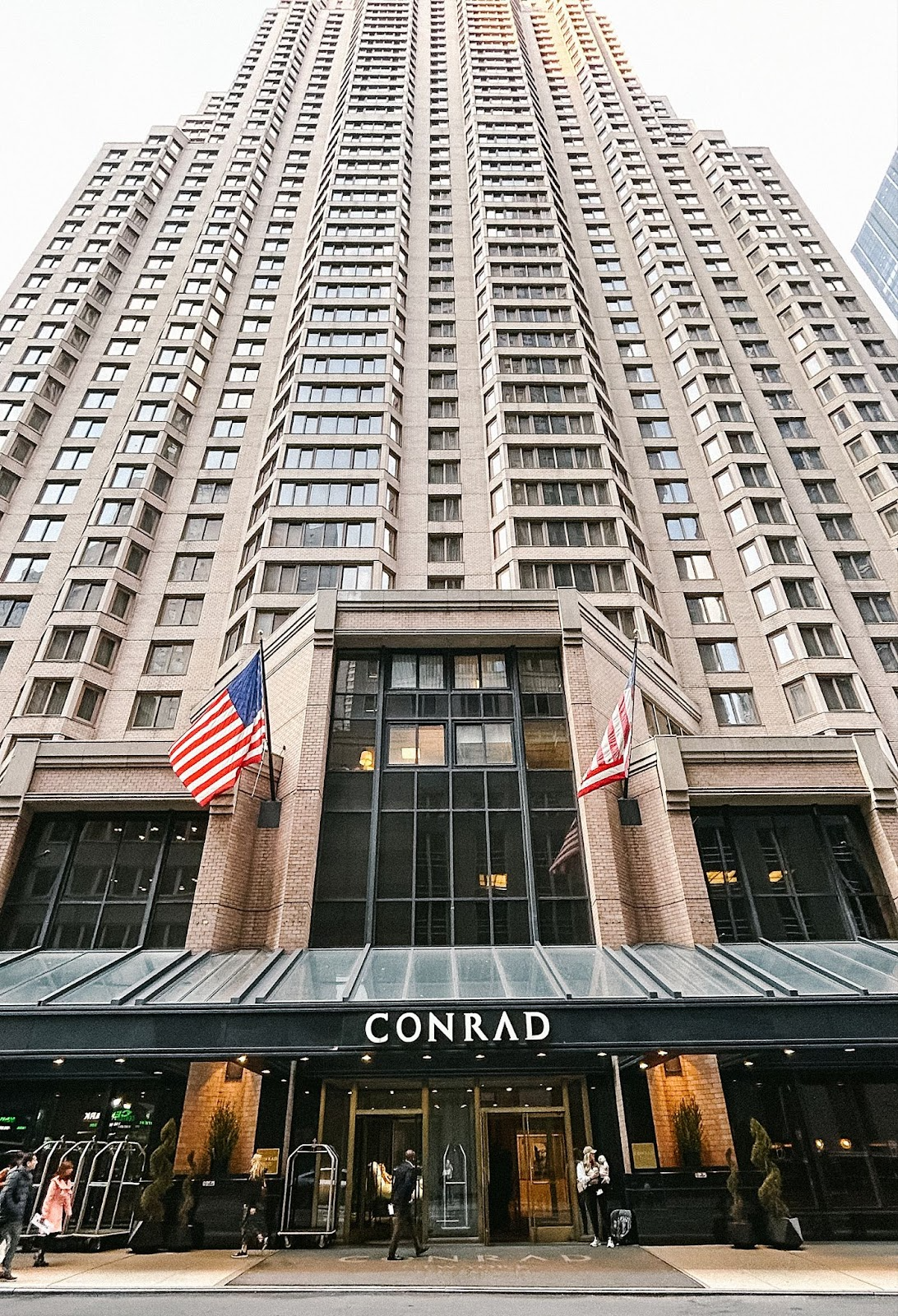 1. Check-in
Check-in was smooth. The front desk staff was friendly and the lobby is intimate. It's easy to access the elevator that takes you to your floor. We didn't experience any long wait time or inconvenience.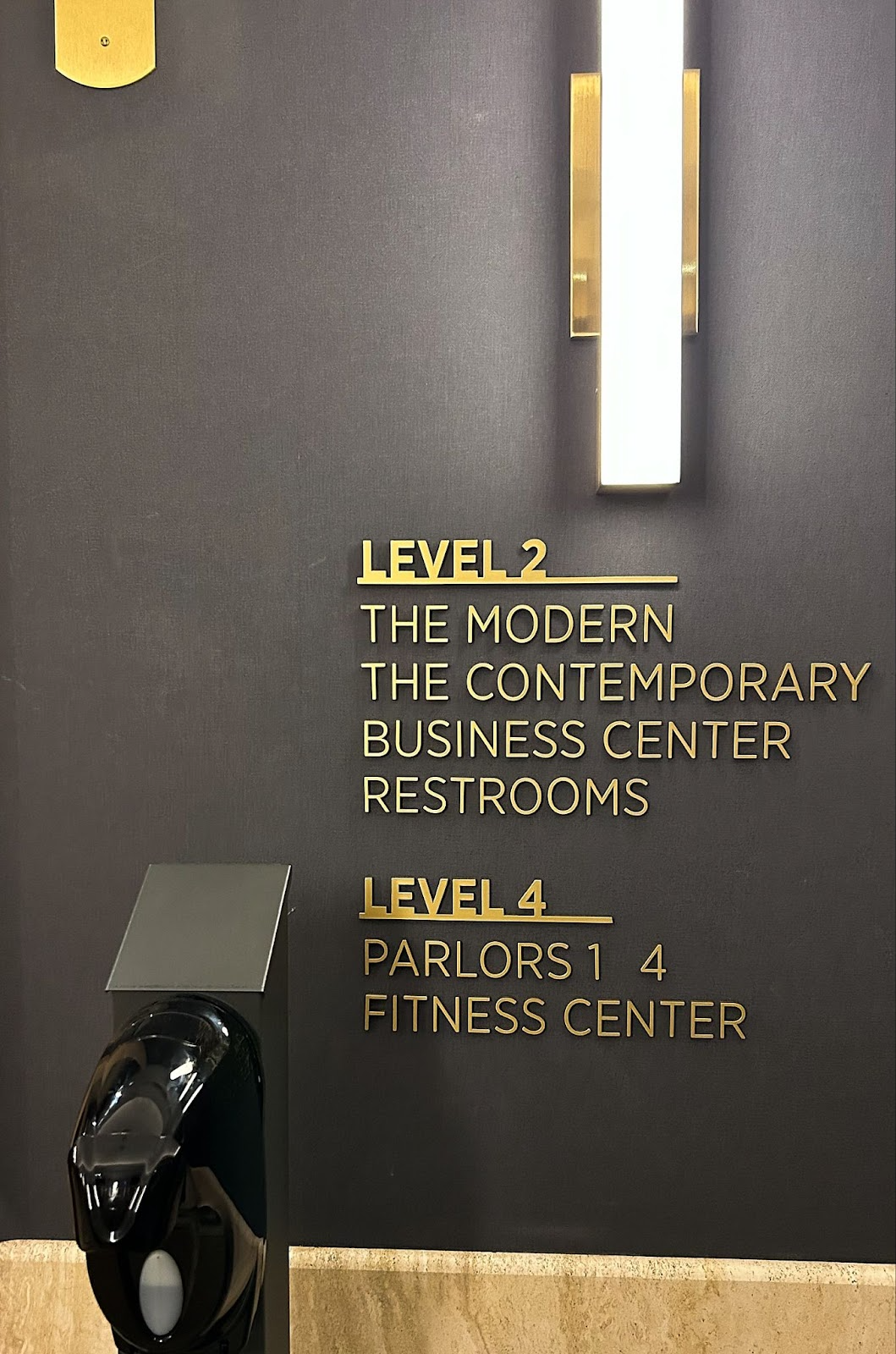 2. Convenient Location
The Location of Conrad Midtown New York is excellent. It is located in the heart of Manhattan, within walking distance to major tourist attractions such as Central Park, Time Square, Museum of Modern Art, Rockefeller Center and 5th Avenue for shopping.
There are many restaurants, gift shops and coffee shops nearby, perfect for tourists and visiting families.
3. Rooms & Suites: Spacious residential style
One of the major reasons we decided to stay at Conrad Midtown is due to its spacious suites. In fact, this luxury hotel exclusively offers suites, starting at a spacious 500 square feet and a collection of six premium suites which you can find here.
It's not easy finding hotel rooms big enough for families and Conrad Midtown proved to be a great choice.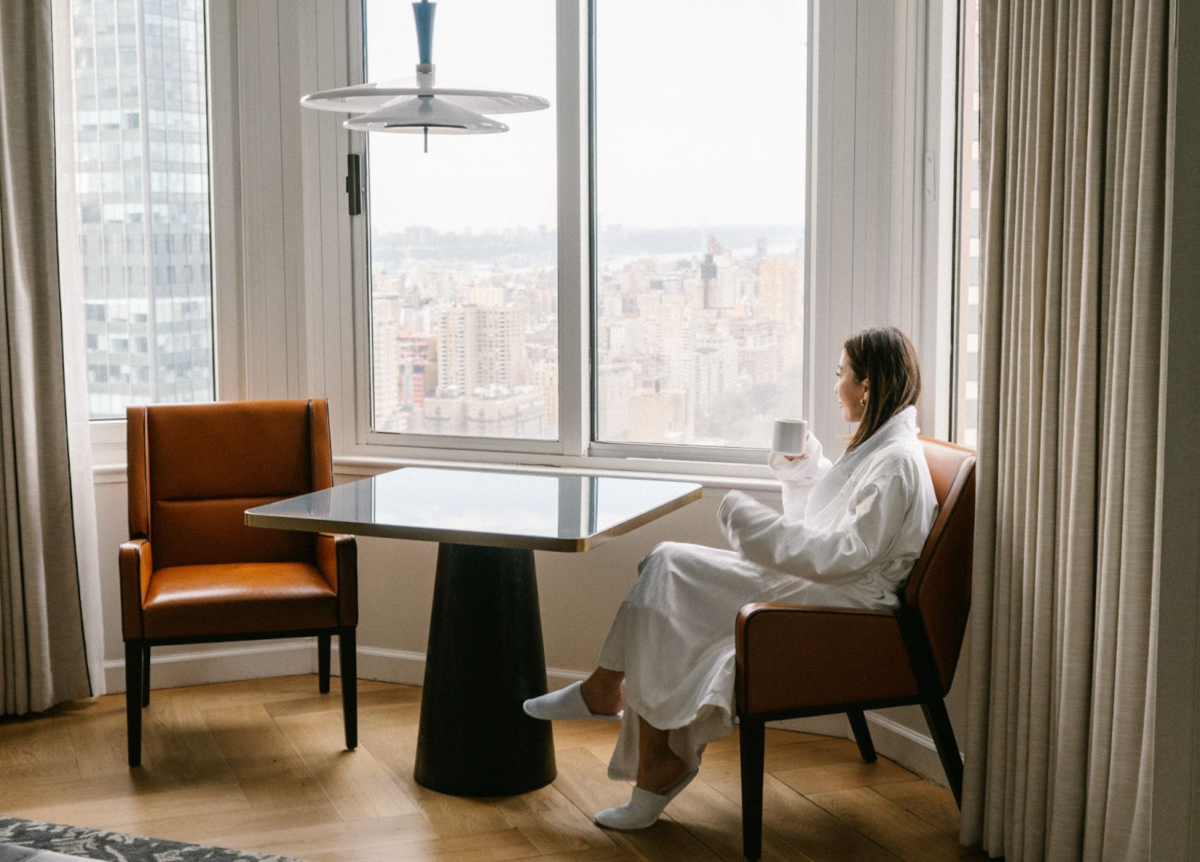 As a family of six, we had two connecting suites. One was the Park View One Bedroom Suite with a connecting City View One bedroom Suite. They are both residential styles with a separate living room and bathroom.
Each suite is suitable for a family of 3-4. You can request a rollaway bed or a crib.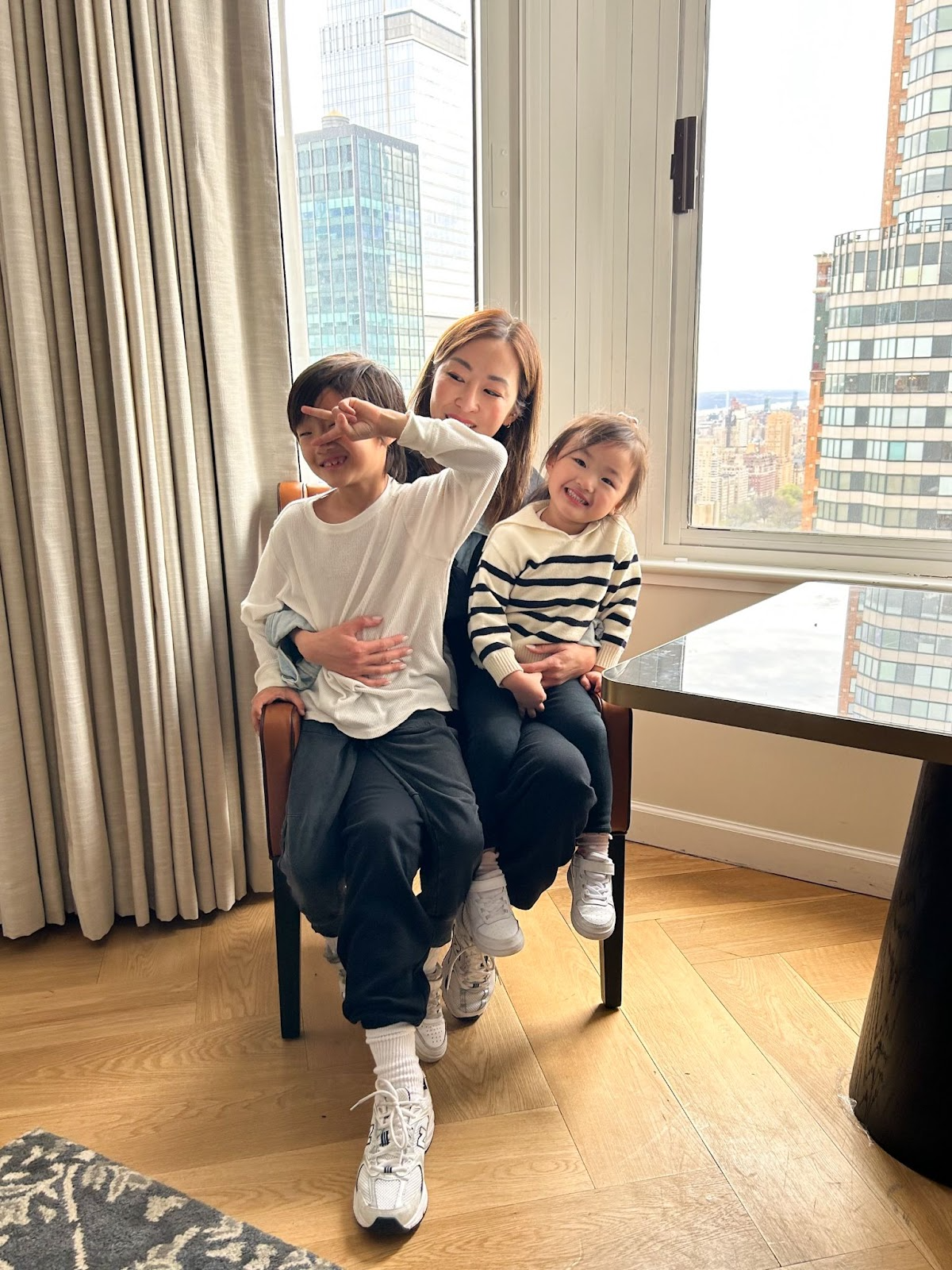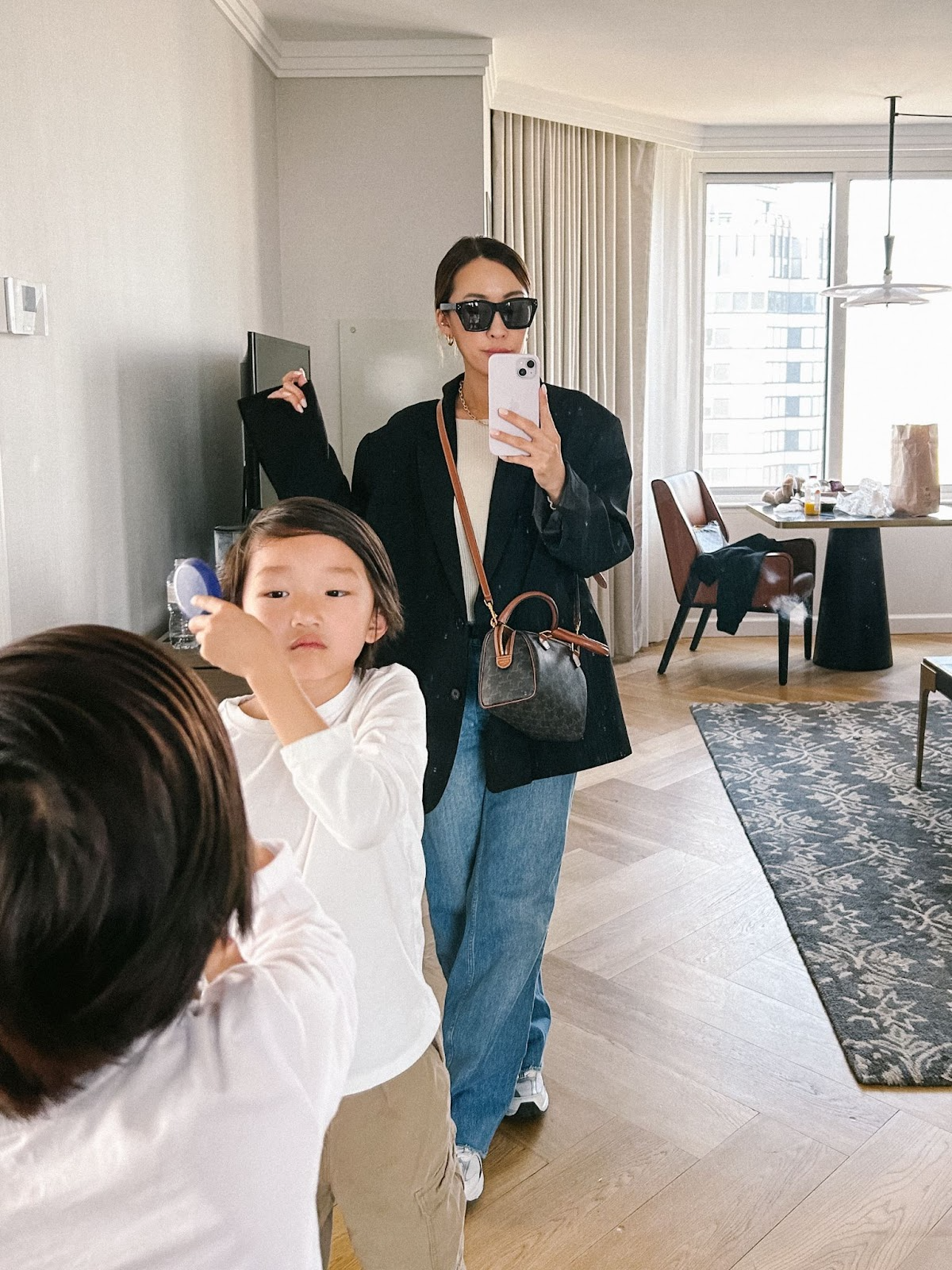 4. Luxury hotel amenities
Conrad Midtown New York offers luxurious amenities like high quality bedding and towels, BYREDO personal care items, LED beauty mirror, marble shower, spacious lit up closet, Nespresso coffee machine and a full sized gym on the 4th floor. They also offer complimentary water bottles which is always a nice touch.
I'm pretty picky when it comes to hotel bedding and Conrad Midtown bedding did not disappoint. I slept like a baby during my entire stay and my kids did too, which is a huge plus during a family adventure in a big city.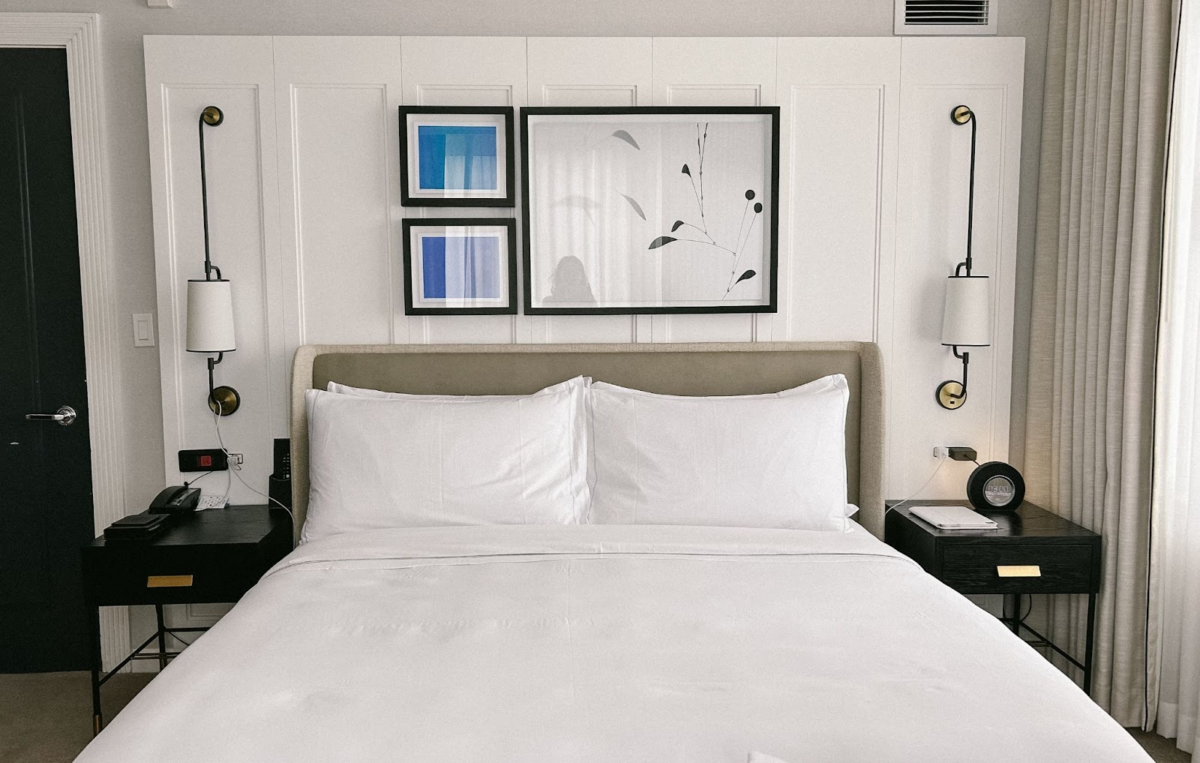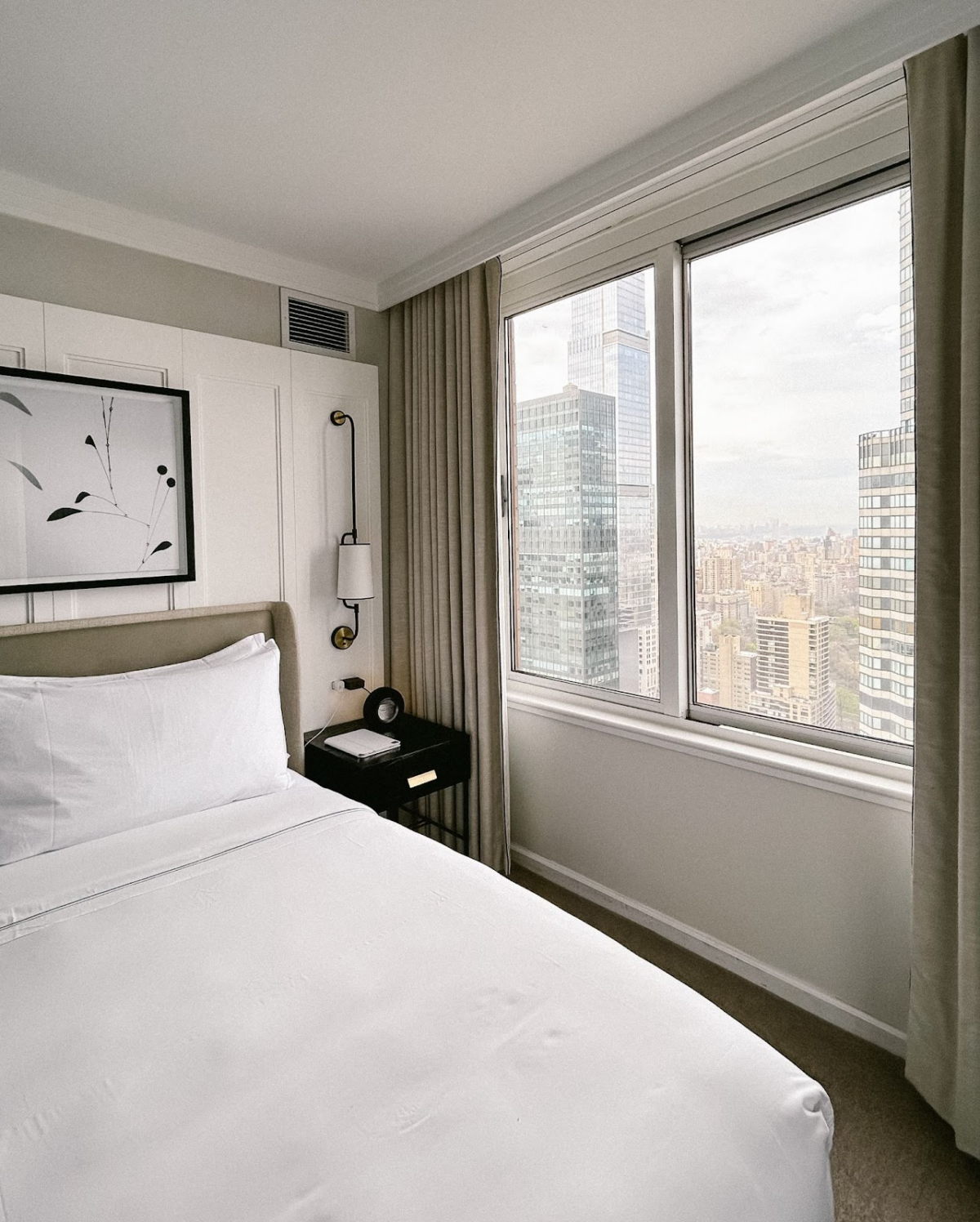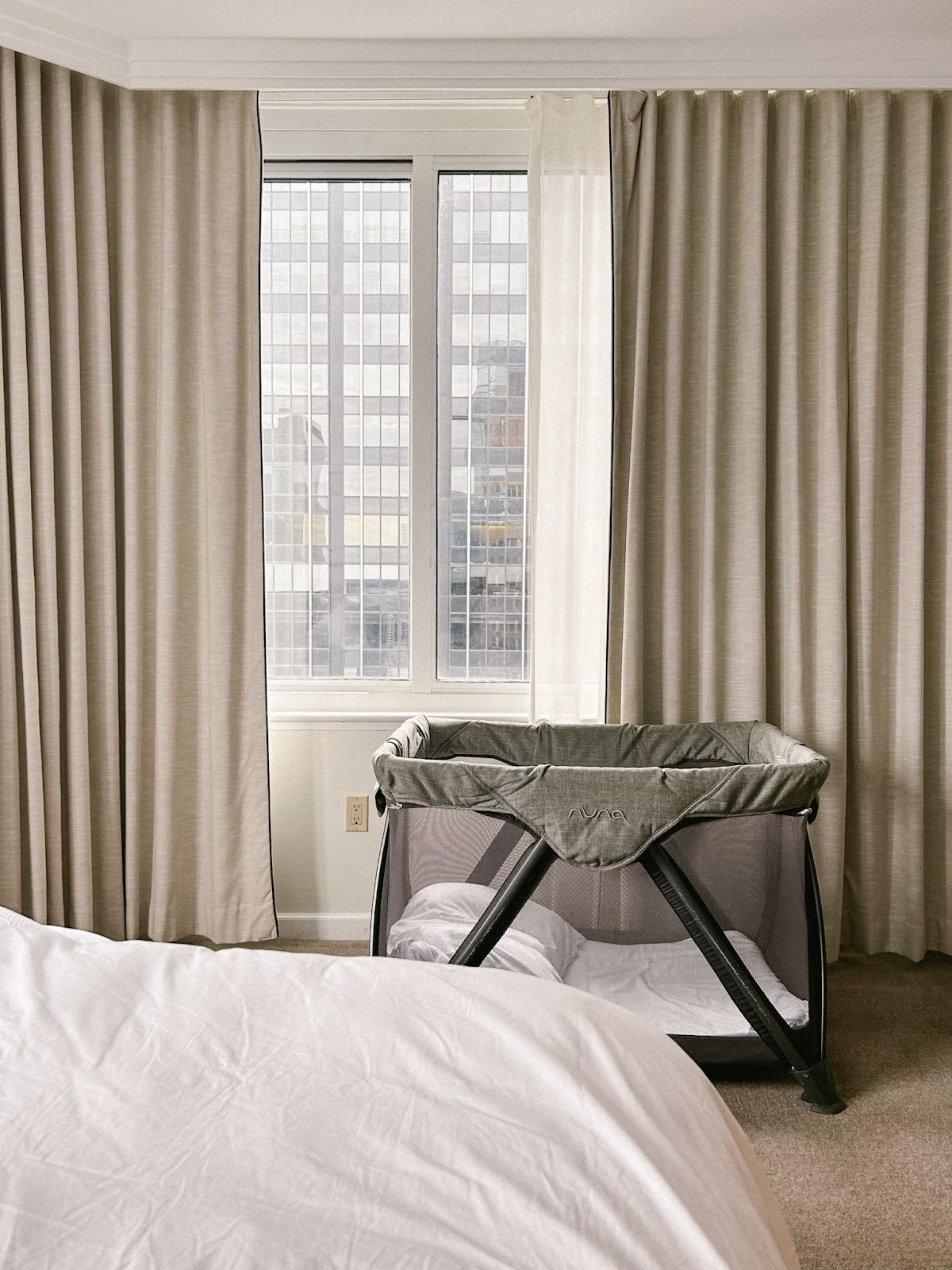 My toddler enjoyed sleeping in the portable crib next to our bed and I liked the safety it offered our family.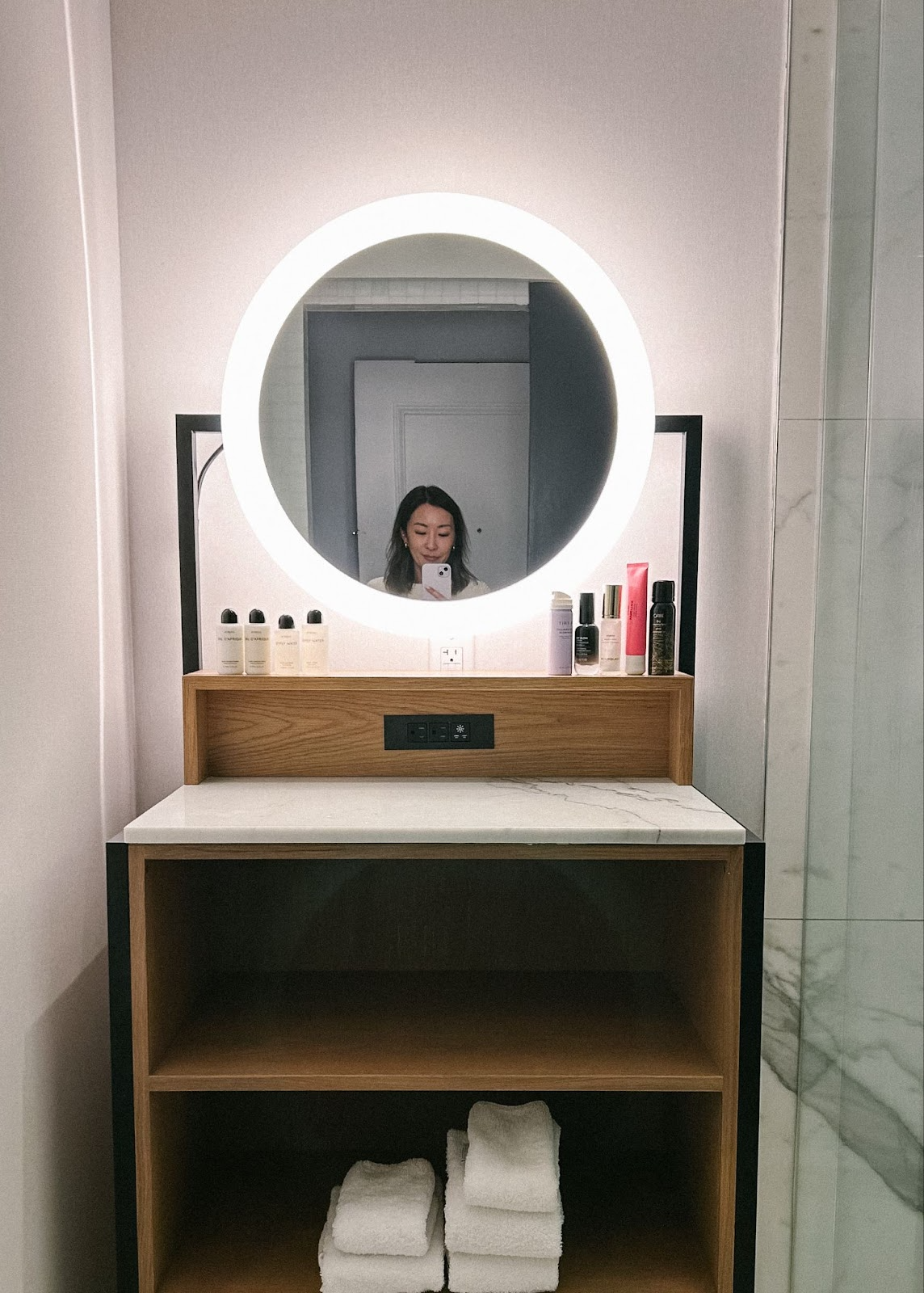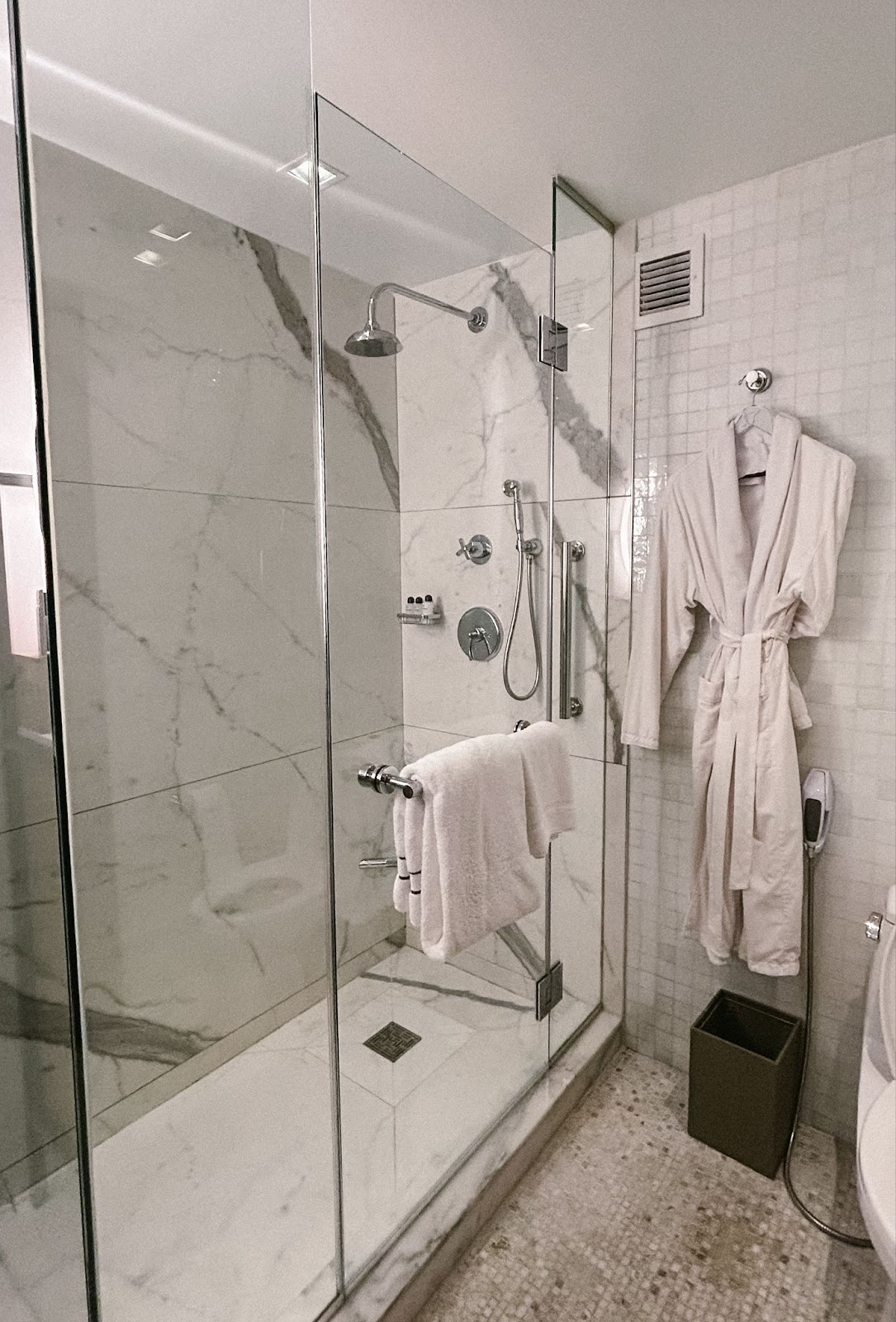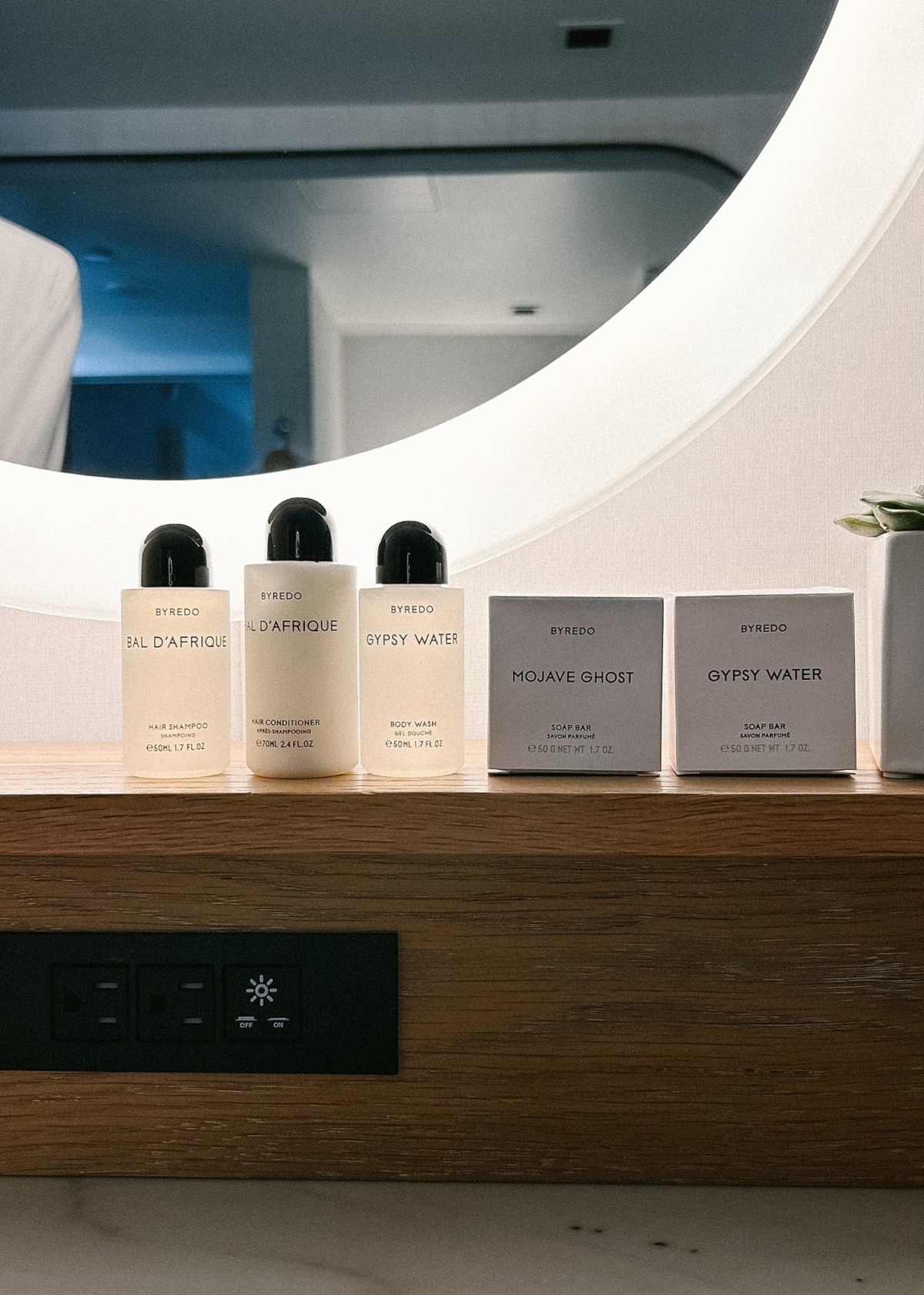 The marble shower stall was spacious and the rainfall showerhead was luxurious. We were given soft robes and slippers during our stay. I especially enjoyed the LED beauty mirror that made getting ready for the day more enjoyable.
5. Modern luxury & family friendly
Conrad Midtown is family friendly and comfortable for traveling families. The lobby is intimate, the staff is friendly and service is excellent. We had no trouble ordering room service, calling a cab to and from the hotel, or asking staff for help with directions or taking our stroller in and out of taxis.
Convenience stores and family friendly restaurants are walking distance from the hotel and you can get to most popular tourist attractions in the city within 15-20 minutes.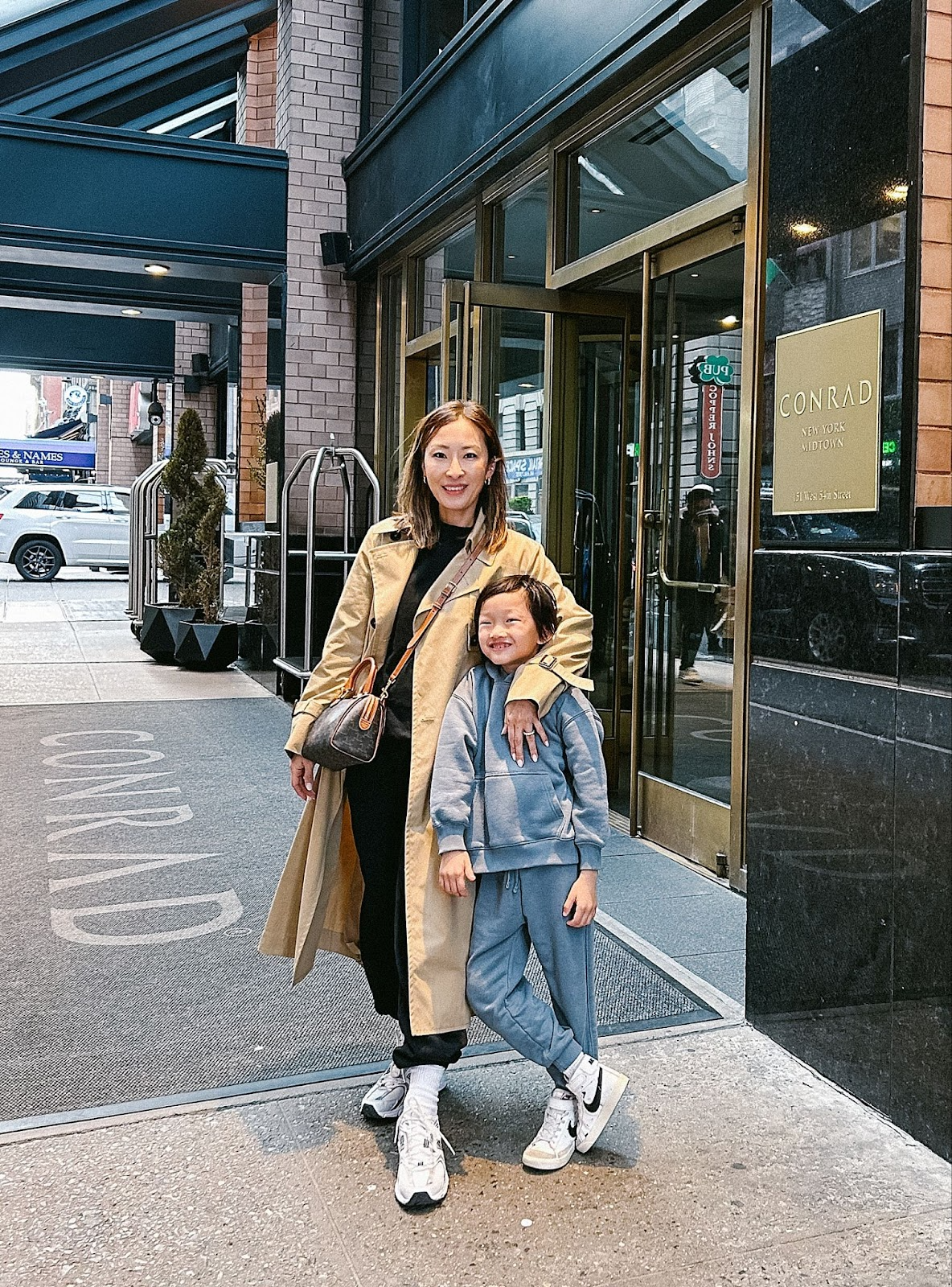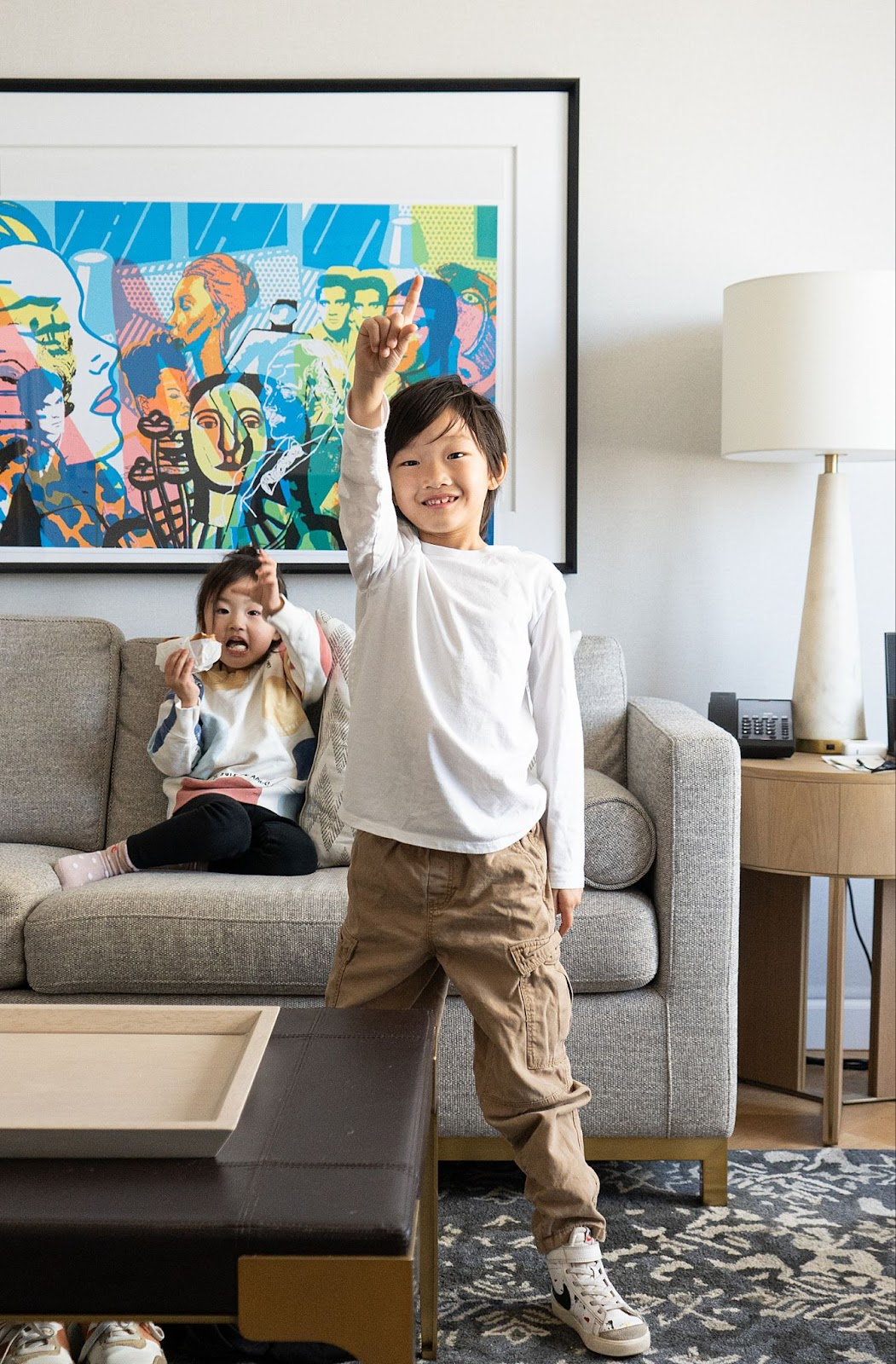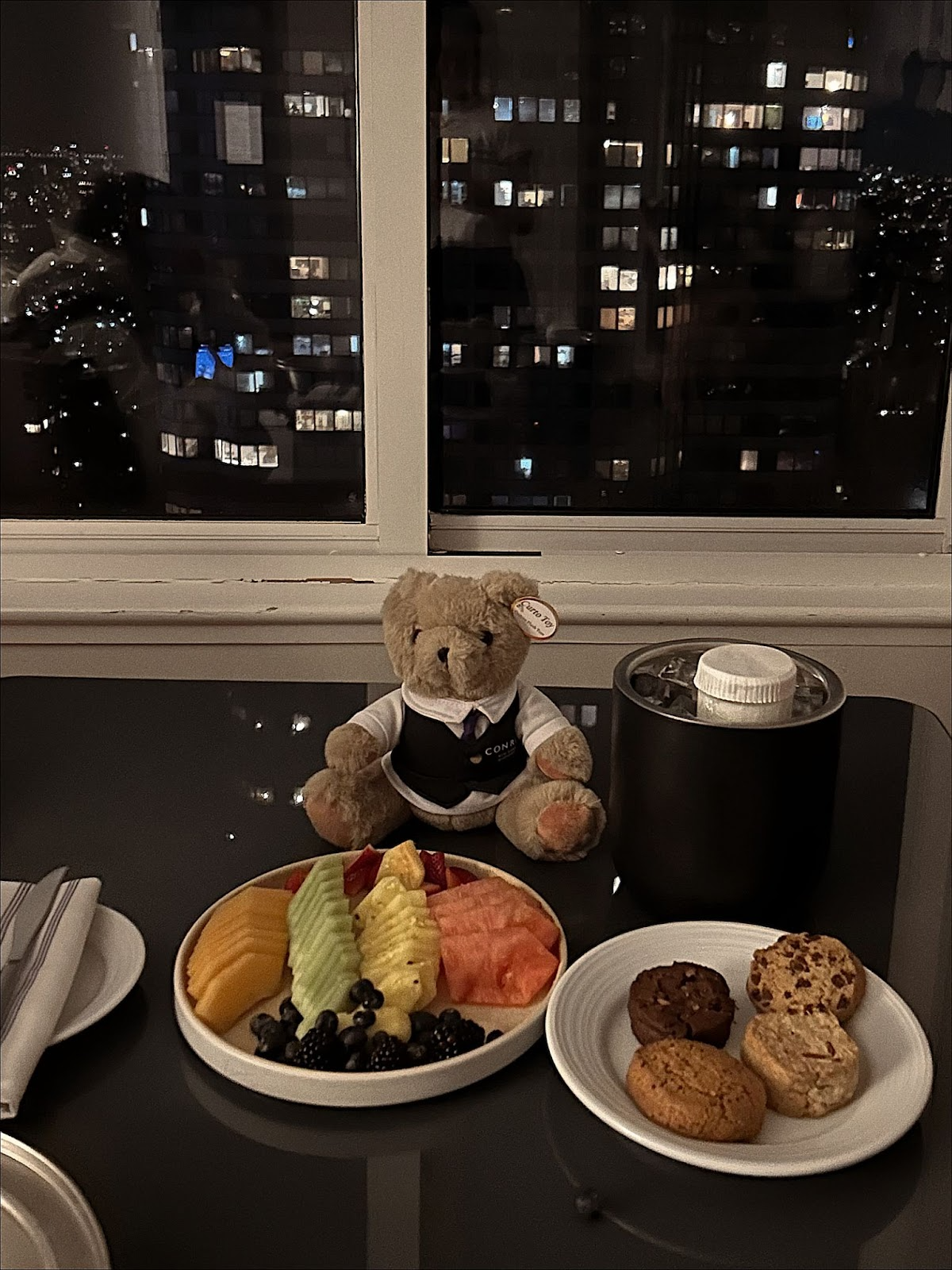 Overall, we really enjoyed our stay at Conrad Midtown New York. It felt like a home away from home with thoughtful amenities and residential style suites. Traveling with kids isn't always easy, but choosing to stay at Conrad was a good choice and we would definitely be back.
I would highly recommend this hotel for anyone looking for a spacious and comfortable hotel with modern luxury in New York City.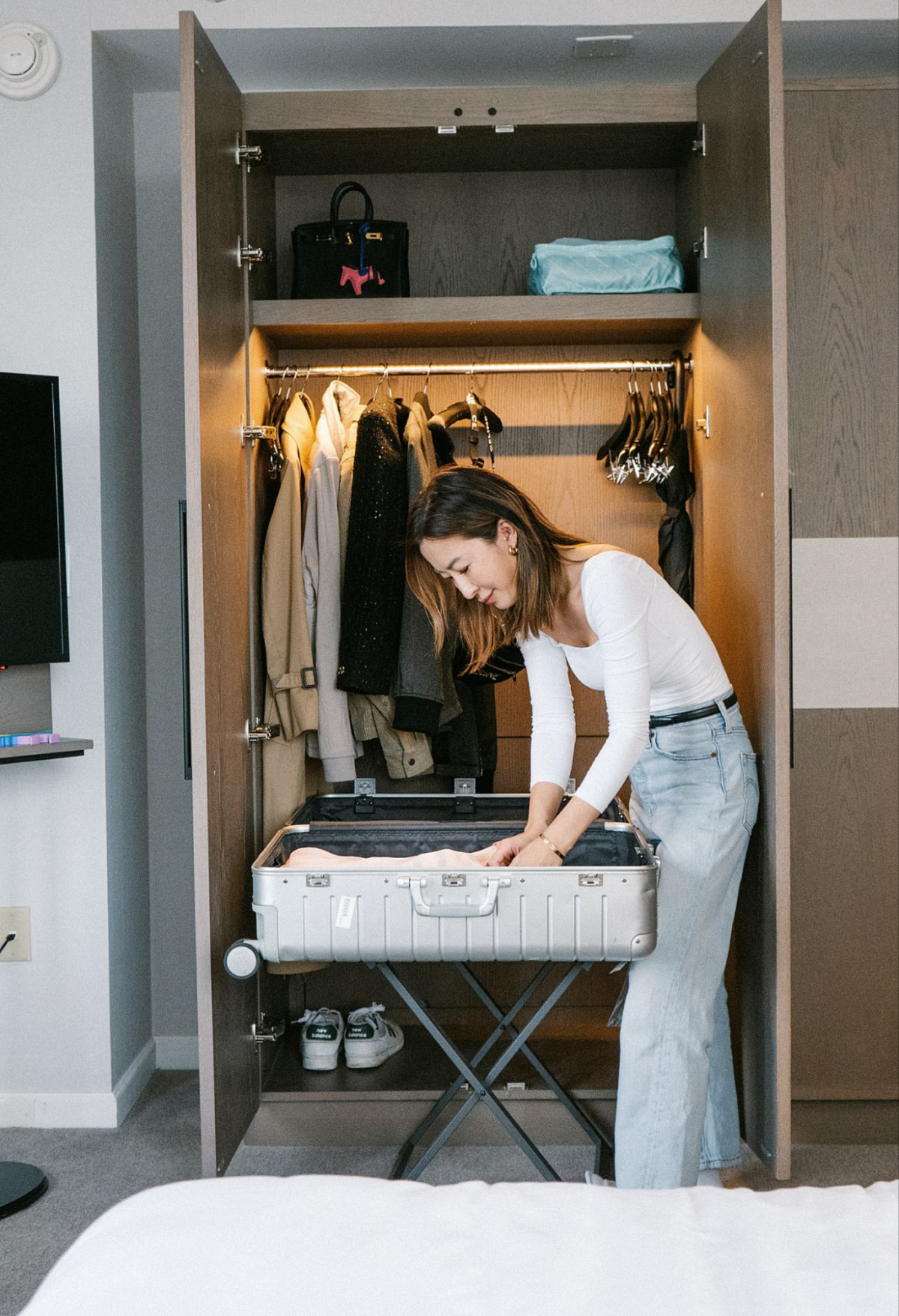 You can check out my video here for more scenes from the hotel. Comment below if you have any questions regarding our stay at Conrad Midtown!
In the next blog, I'll share my NYC family travel tips and our visit to Central Park, The Metropolitan Museum of Art, The Natural History Museum and SUMMIT One Vanderbilt so stay tuned.
For a luxury family friendly Las Vegas hotel review, check out our stay at Wynn Hotel Las Vegas. For luxury family friendly Vancouver hotel review, check out Fairmont Hotel in Vancouver.